16 Underrated Foods from Your Favorite Fast-Food Restaurants
Did you know you can get a frozen hot chocolate at Dairy Queen?
When you sit down at your favorite restaurant, you probably know exactly what you are going to order. It's the McDonald's Quarter Pounder Deluxe or the Double Double at In-N-Out. But what about the underrated dishes at chain restaurants across the country?
Sure, it's fun to go for the food that these restaurants are known for, but in choosing the well-known options, you could be missing out on some really killer dishes that often go under the radar.
Here, we've compiled the most underrated fast-food dishes out there. How many have you tried?
And for more under-the-radar finds, don't miss The Most Underrated Menu Item at 13 Popular Restaurant Chains.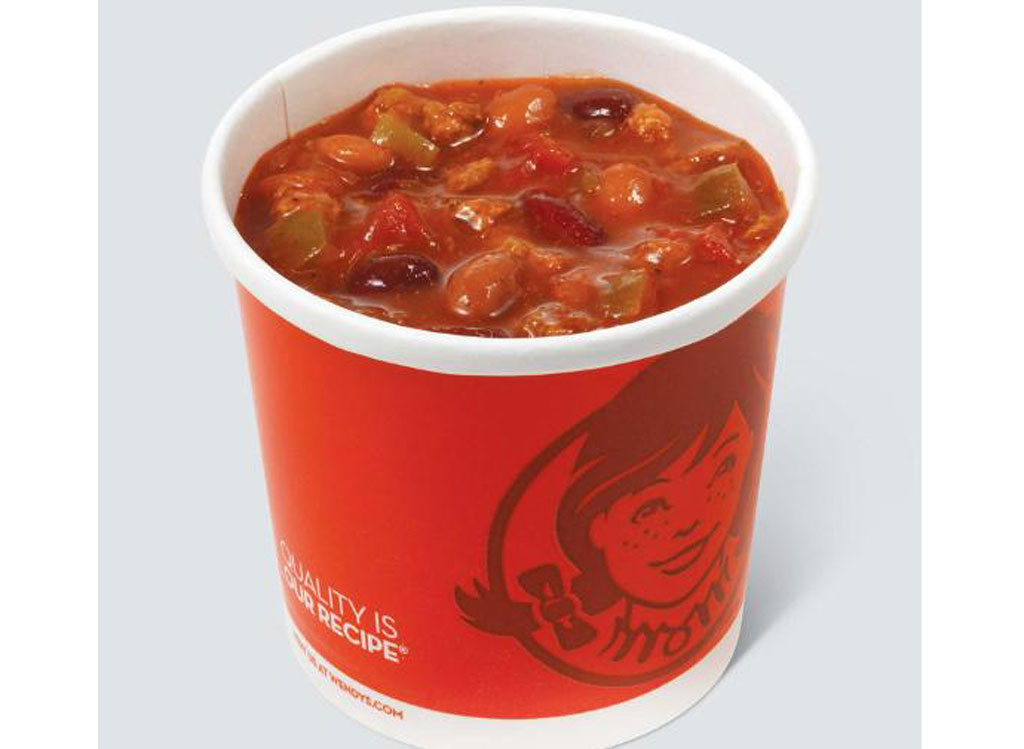 Sure, you could get the Junior Bacon Cheeseburger with fries and a Frosty. But why be basic? Opt for the chili, which rivals anything you could make at home. Plus, you can still get the fries and a Frosty!
Dairy Queen Frozen Hot Chocolate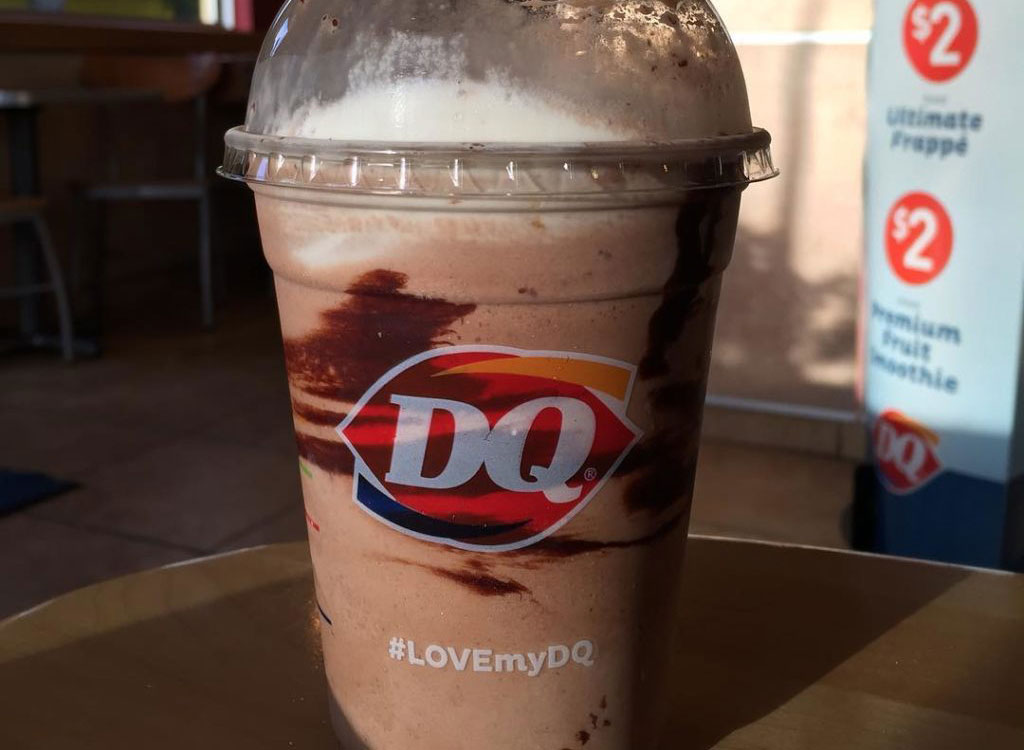 Skip the blizzards and go straight for the secret menu's Frozen Hot Chocolate the next time you're at Dairy Queen. The fast-food chain takes its slush mix and combines chocolate fudge and soft serve for an excellent creamy treat.
McDonald's Sausage Burrito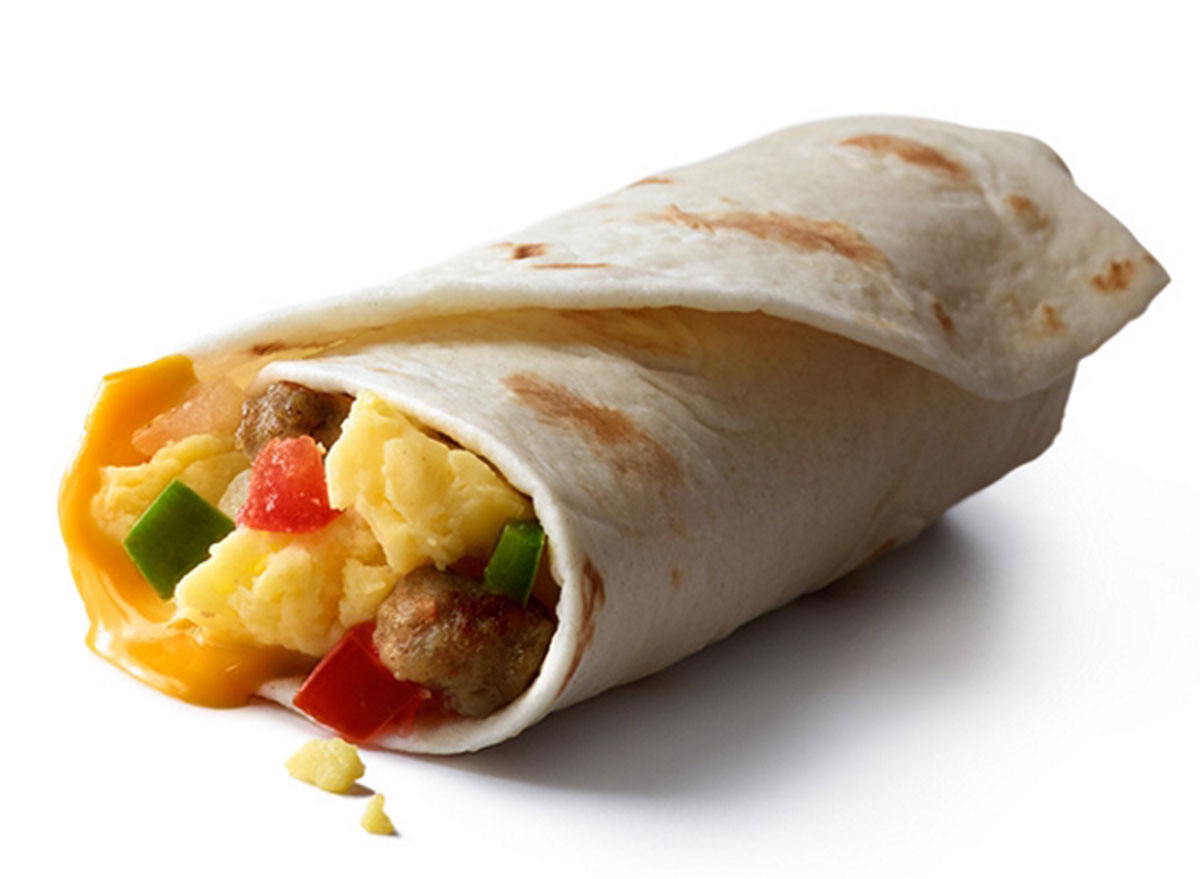 The McMuffin and McGriddle get top billing on McDonald's breakfast menu, but the simple sausage burrito is the right choice. It's a flour tortilla, American cheese, and scrambled eggs with sausage and peppers. Grab two, and you can't find a better fast-food breakfast.
And for more about the Golden Arches, don't miss these 30 McDonald's Facts All '80s Kids Remember.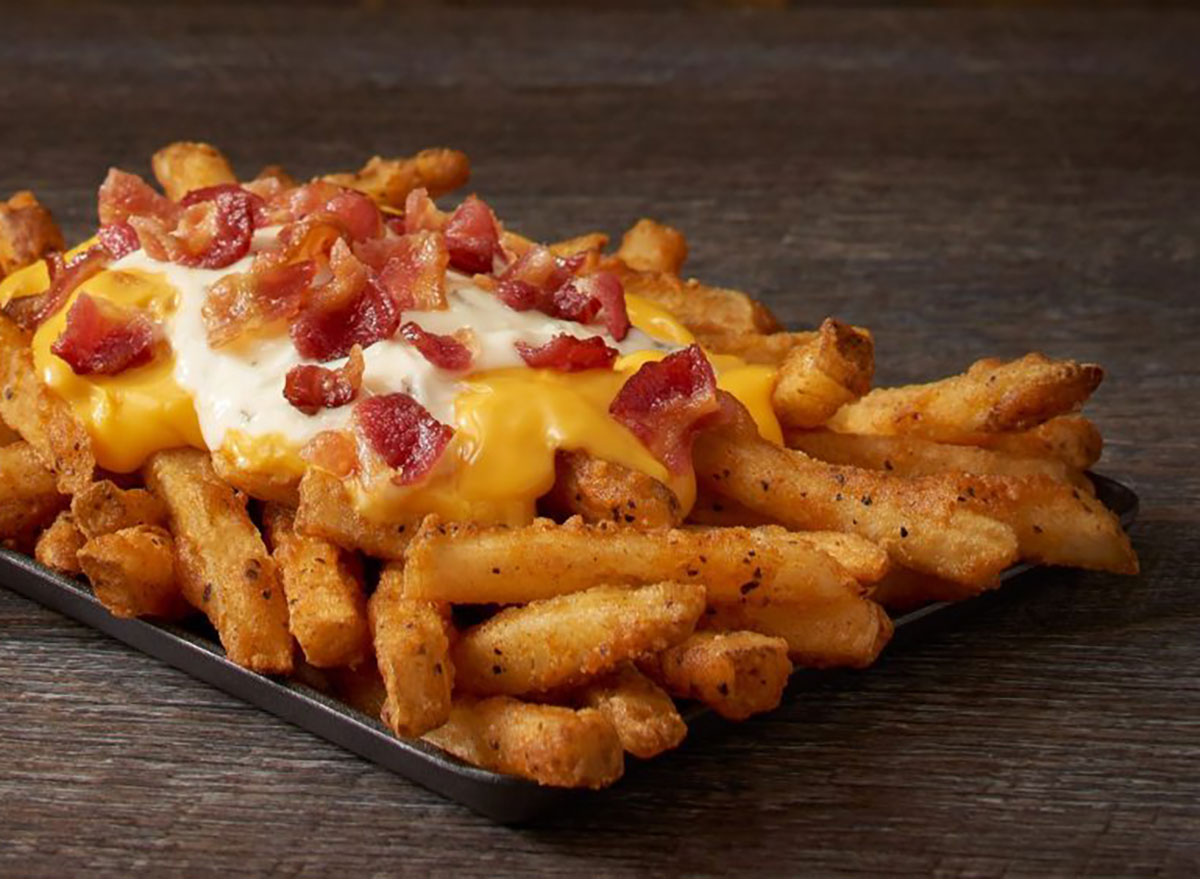 Checkers (or Rally's, depending on your area) has incredible fries. They're incredibly crispy and perfectly seasoned, but add cheese and bacon or chili on top for an out-of-this-world treat. You may want to order two.
Burger King Hershey's Sundae Pie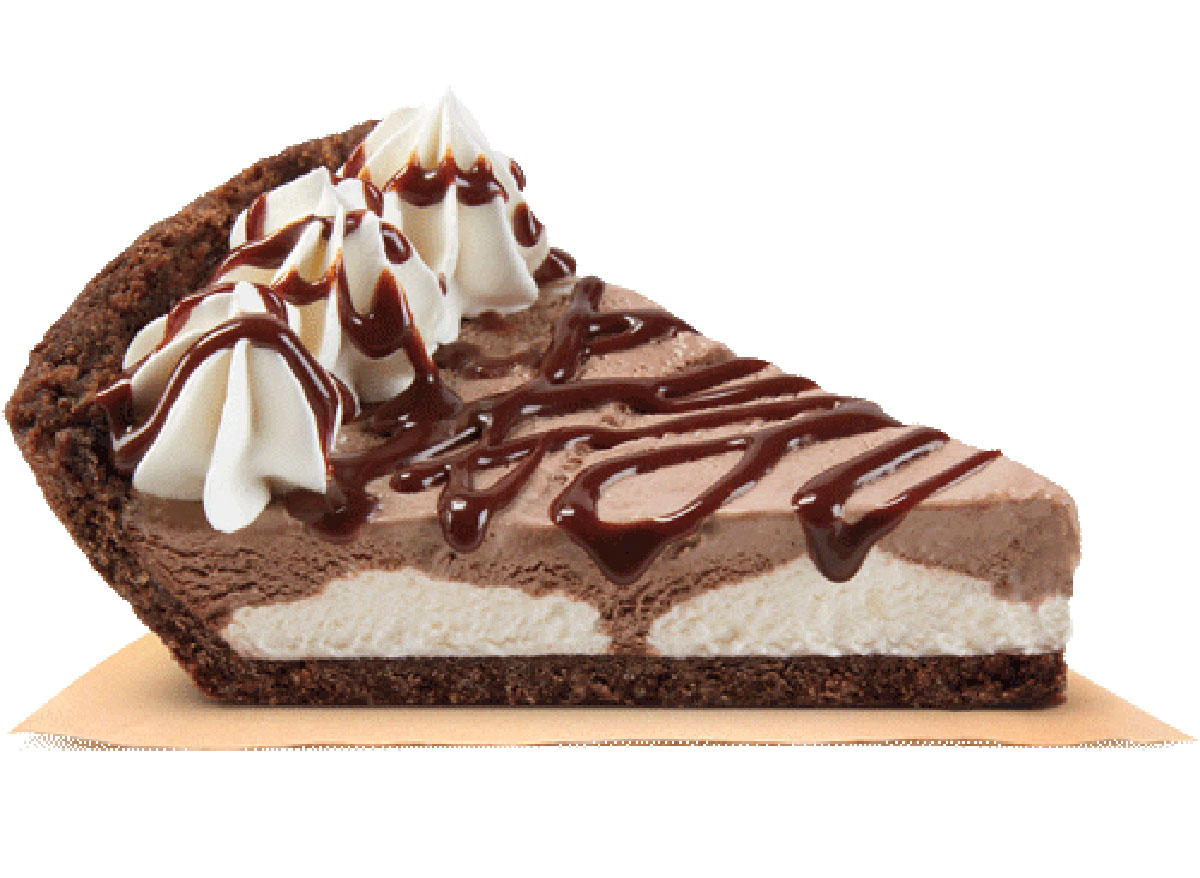 The Whopper. Chicken fries. Onion rings. You know the classics at Burger King, but take a gander at the desserts. The Hershey's Sundae Pie starts with a chocolate cookie crust topped with chocolate and vanilla cream. It always comes slightly chilled to the point where it seems like ice cream.
And if you're wondering how Burger King's pies stack up to the competition, We Taste-Tested Fast-Food Pies, Cookies, & Ice Cream—These Were Our Favorites.
Carl's Jr. CrissCut Fries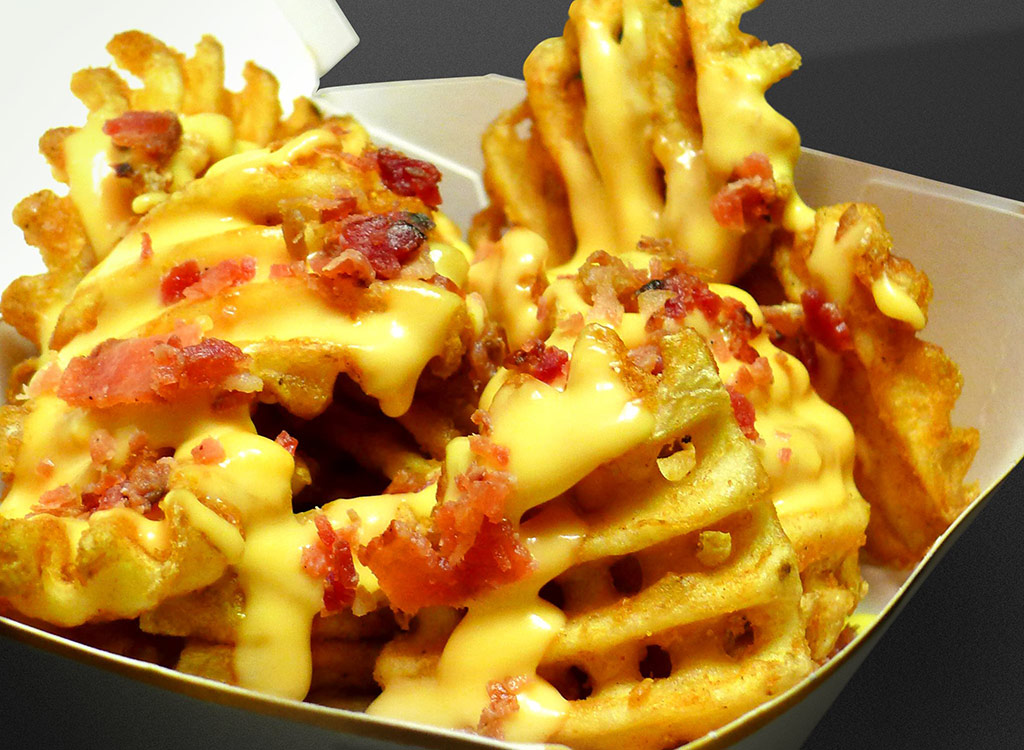 Skip the overly complex burger and just double up on an order of CrissCut Fries for your next visit to Carl's Jr. The waffle-style fries are a favorite of Chrissy Teigen's, so you know they're good.
When you walk through the doors of Subway, you probably recognize the fresh bread smell. But there's something even better baking in those ovens: cookies. The fresh baked cookies are soft and are worth the trip to the chain even if you don't want a sandwich.
Chick-fil-A Peach Milkshake
What is Chick-fil-A known for? Well, it's right there in the name. Yes, the chicken is their claim to fame, and their waffle fries have their fans as well. But the overlooked item on its menu is the Peach Milkshake. Be sure to mark your calendar: It's only available in the summer.
Hardee's Biscuit 'N' Gravy
For being a fast-food restaurant, Hardee's has surprisingly great biscuits. They're buttery and flaky. Top one with Hardee's hot sausage gravy, and it's a breakfast that rivals any of the chain's morning sandwiches.
Domino's Stuffed Cheesy Bread
Domino's recently dropped "Pizza" from its name, and with this Stuffed Cheesy Bread as good as it is, we can see why. The bread comes in three flavors and holds up to even Domino's critics.6254a4d1642c605c54bf1cab17d50f1e
They come as a side to breakfast sandwiches, most people probably skip them—but you shouldn't. Each order of hash browns at Dunkin' is seasoned with a proprietary blend of spices and cooked to order. They serve as a great snack at any time of day, too.
Popeyes Red Beans and Rice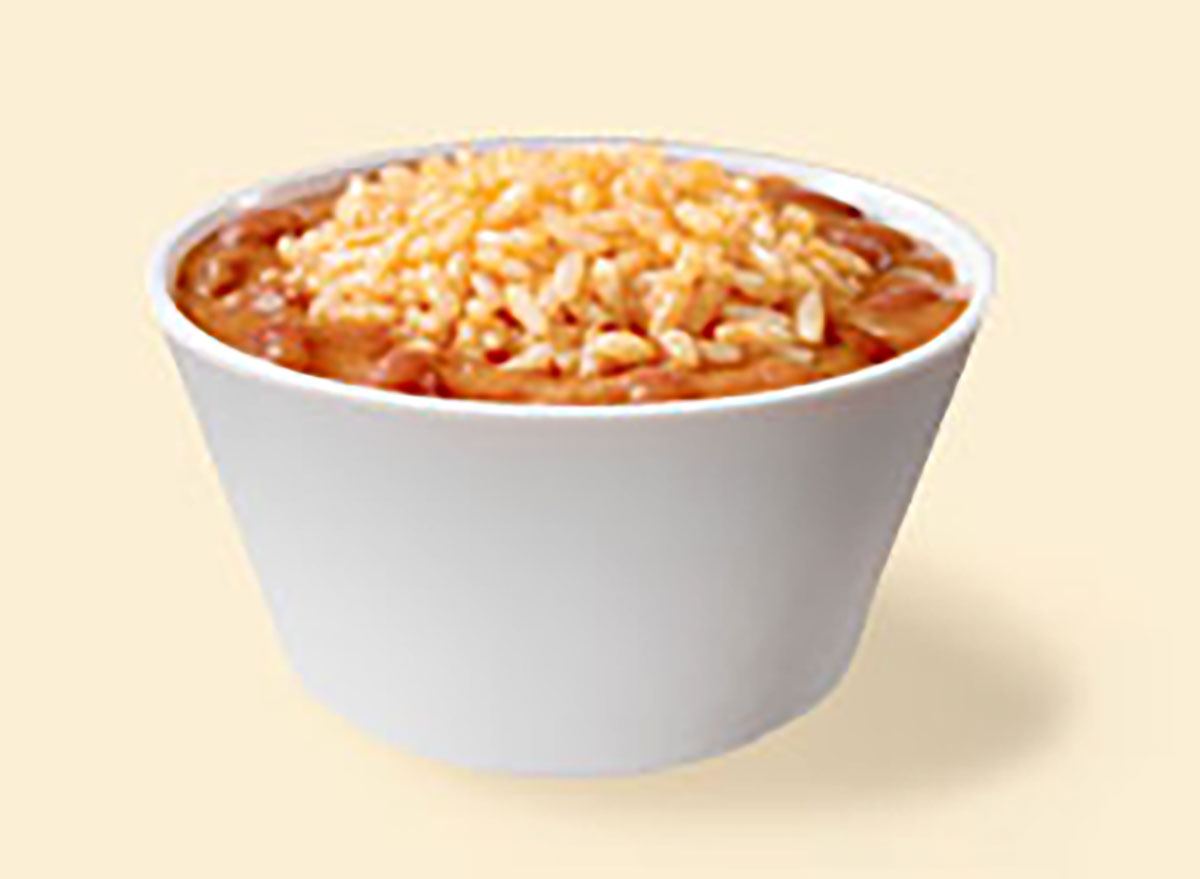 Cajun fast food at its finest, the Red Beans & Rice is an oft-overlooked side at Popeyes. Skip the seasoned fries or mashed potatoes for this protein-packed starch instead… or get it in addition to the potato-based sides. We won't judge.
Sonic Dr Pepper Blended Float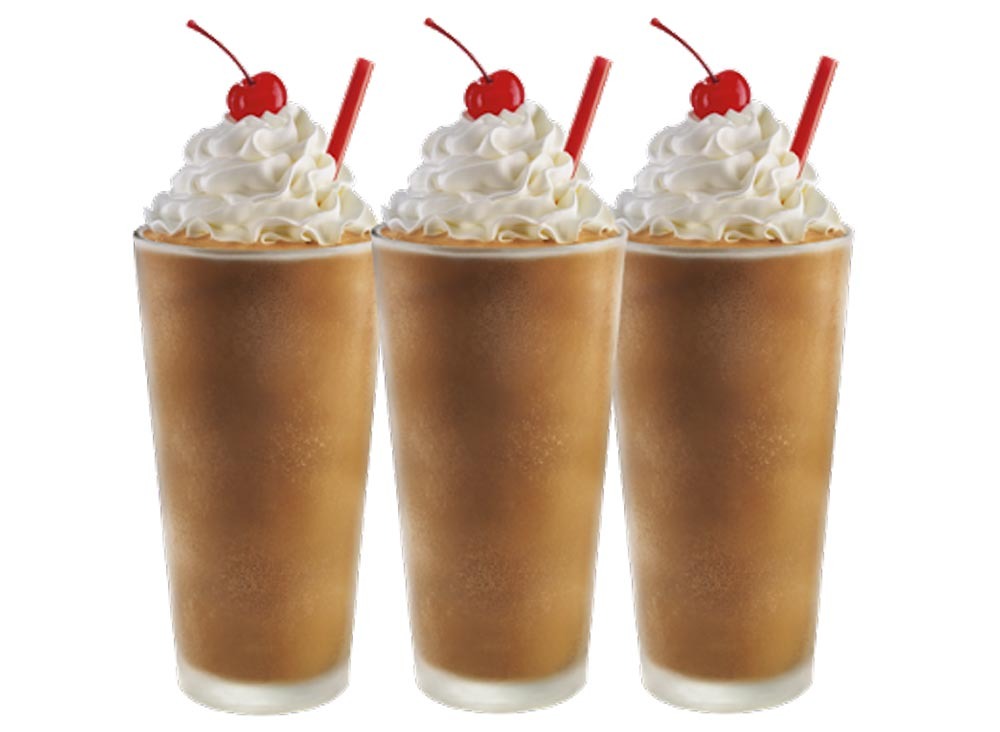 America's Drive-In is known for its limeades, shakes, and burgers, but you can't go wrong with its blended floats when you want a creamy treat. Think of it as a shake made with your favorite soda (we recommend Dr Pepper); it might sound weird, but it doesn't taste it.
Arby's Roast Chicken, Bacon & Swiss Sandwich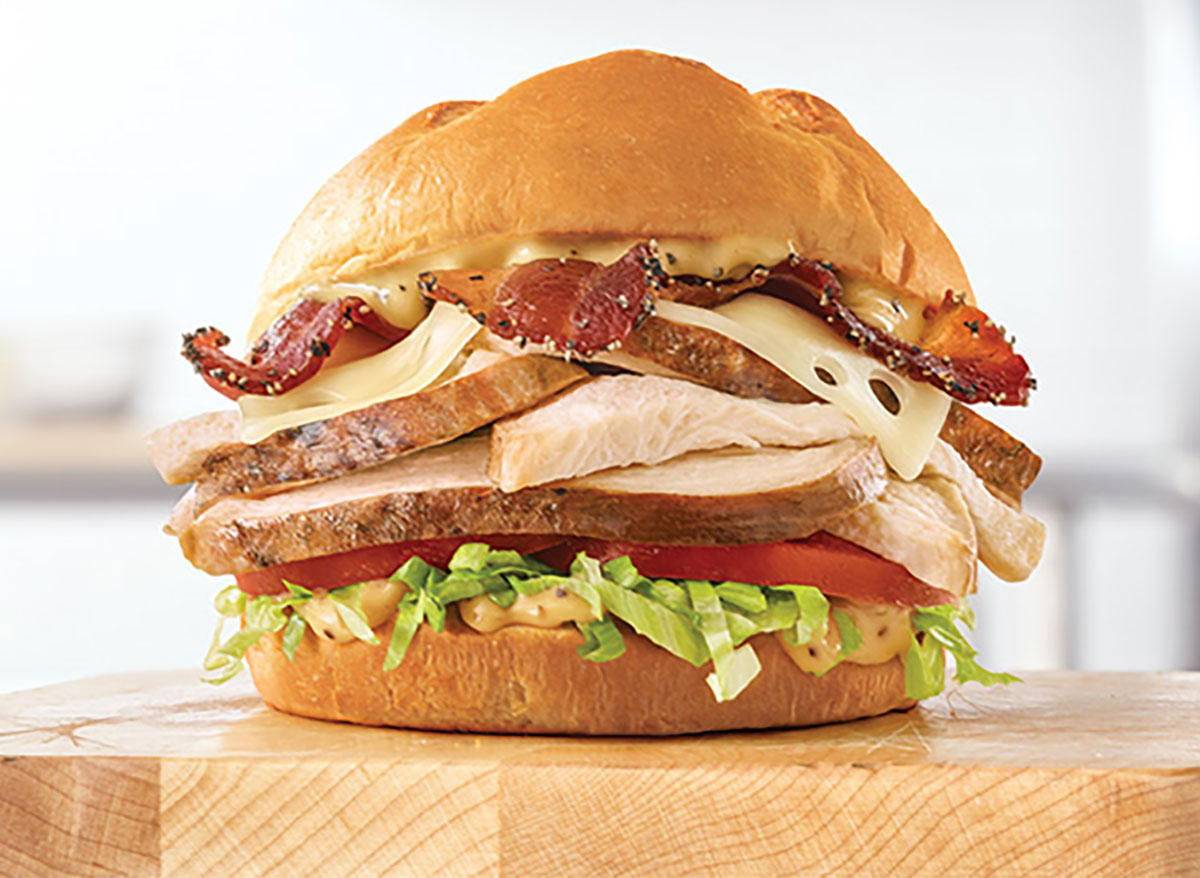 Sure, you could go the normal route and get a roast beef sandwich, but why be like everyone else? With roast chicken, bacon, tangy Swiss cheese, and Dijon honey mustard, these ingredients stack together for a great sammie.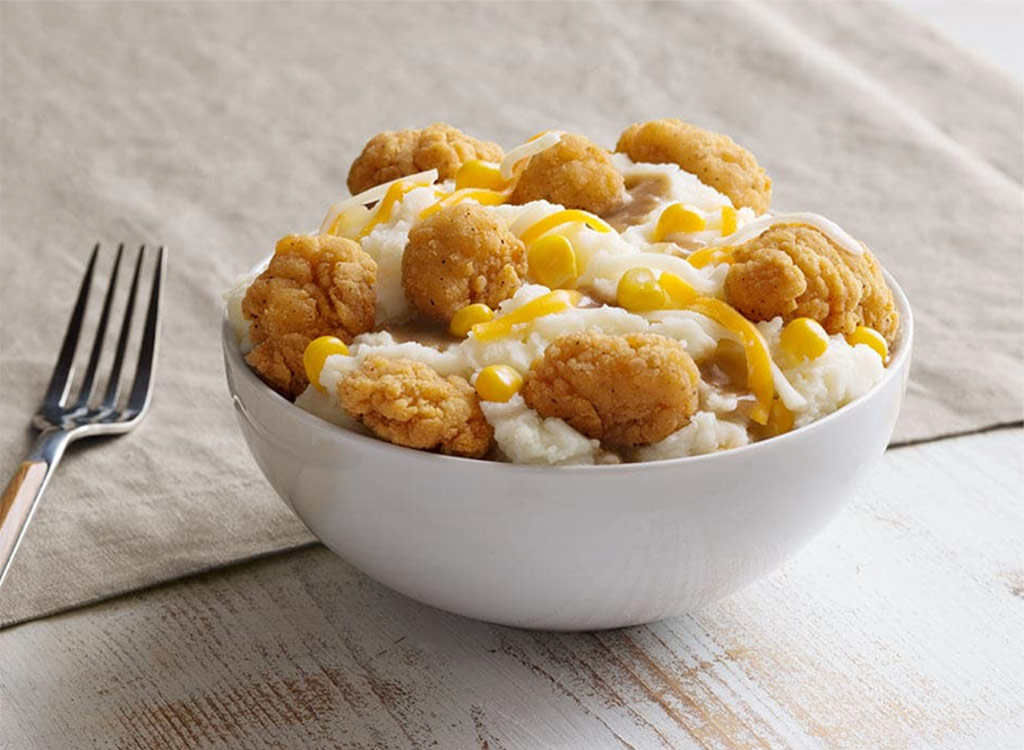 Chicken put KFC on the map, but the Famous Bowl is the way to go. Creamy mashed potatoes are topped with gravy, corn, shredded cheese, and popcorn chicken. We know it sounds crazy, but you'll thank us later.
Jamba Juice Spinach 'n Cheese Breakfast Wrap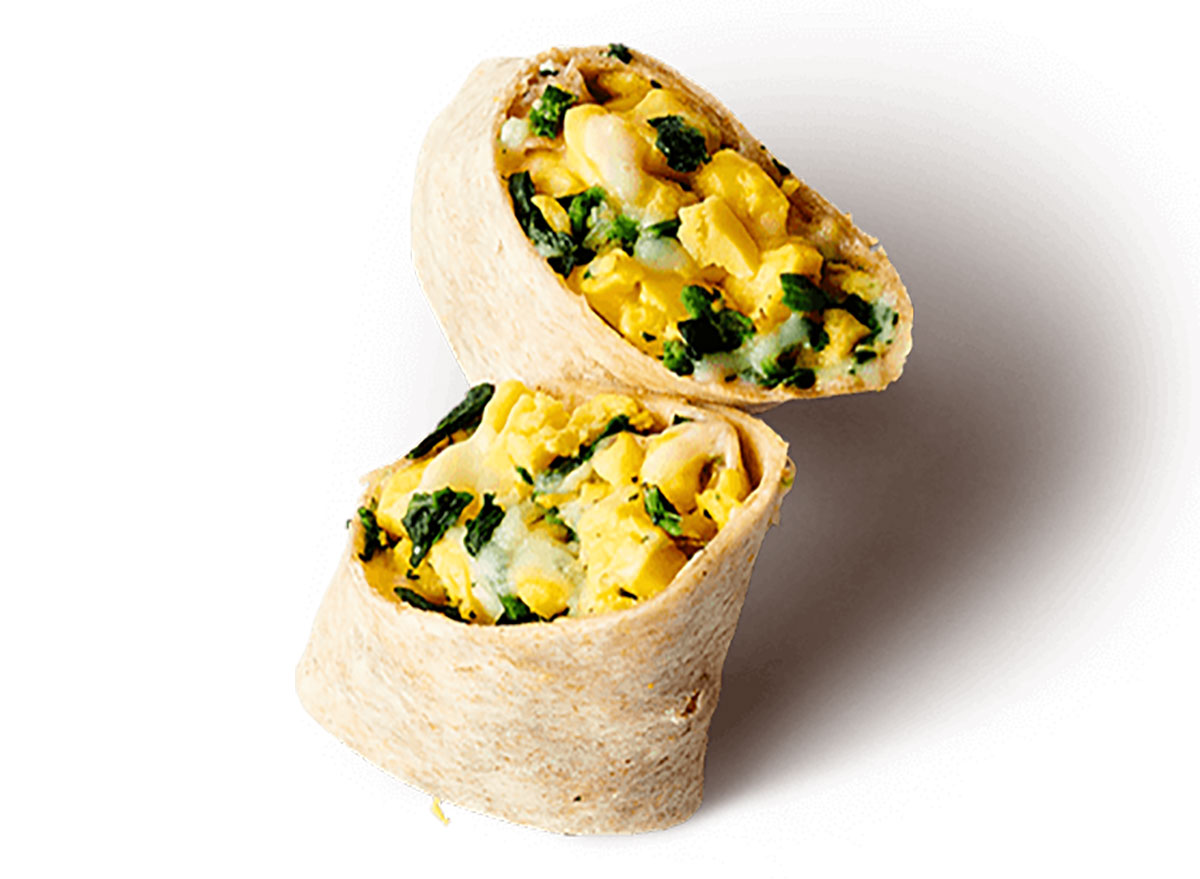 Sometimes a smoothie just doesn't cut it for breakfast—that's when this breakfast wrap comes in. Jamba Juice makes this wrap (but it's just a burrito) all day. It gets a crunch crispy exterior that elevates the whole dish.
Sure, you could keep getting your favorite burger-and-fries order. But if you want to spice things up, try one of these underrated fast-food dishes instead.
Read more about your favorite fast-food spots:
We Tried Every Burger at McDonald's & This Is the Best
We Tried Every Burger at Wendy's & This Is the Best
Dalene Rovenstine
A New York-based freelance journalist, Dalene Rovenstine often writes about food and drink and health, as well as entertainment, beauty, and other lifestyle topics.
Read more about Dalene
More content from
Restaurants