19 Cheapest Dessert Recipes
You can't go wrong with these easy, affordable treats.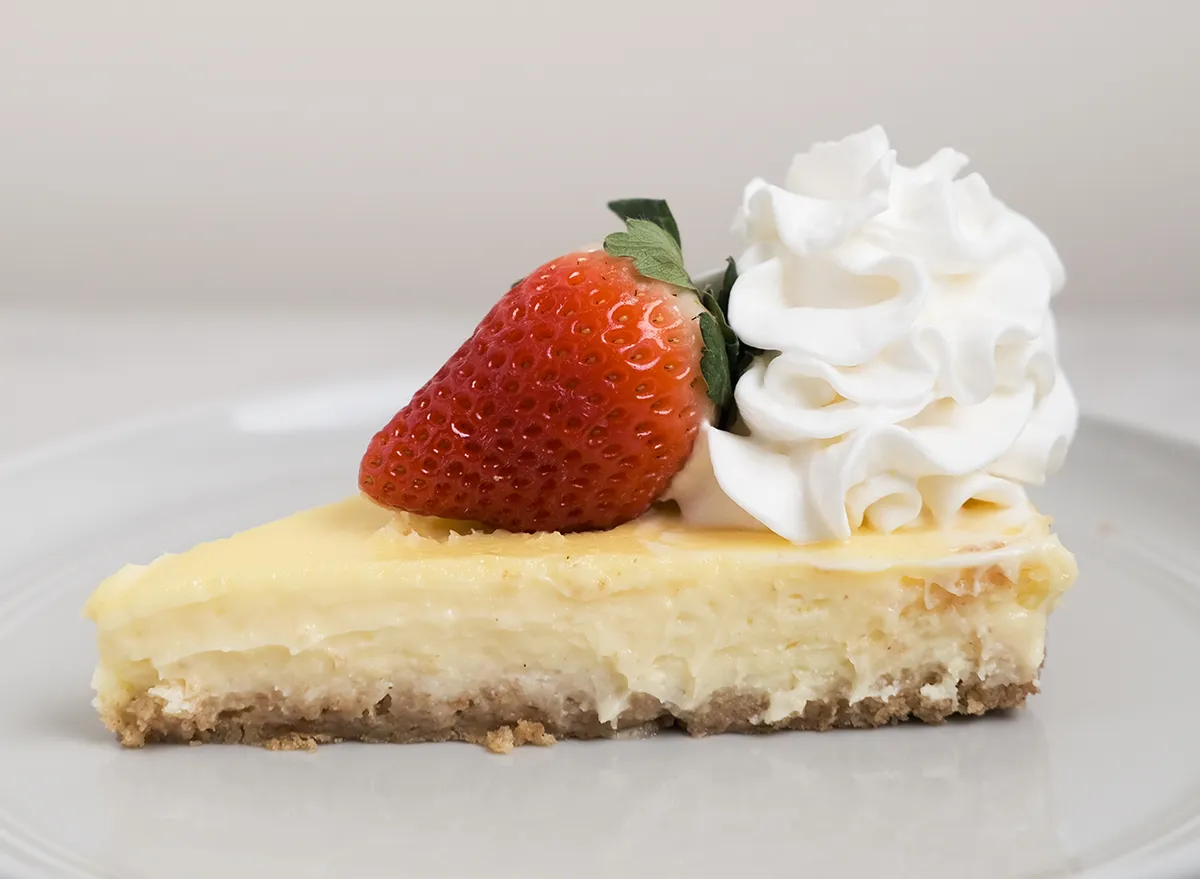 Need a cheap dessert recipe for your next socially distanced gathering, or just craving something sweet to enjoy while you're quarantined at home? We've found plenty of cheap dessert recipes that can easily be whipped up with household staples you already have in your pantry or a quick trip to the grocery store for minimal and/or inexpensive ingredients.
Making a tasty treat doesn't have to be expensive or take all day. These healthy dessert recipes are easy to assemble and won't break the bank with any fancy, hard-to-find ingredients. Get ready for some delicious quarantine baking projects!
And if you love cooking, sign up for our newsletter to get daily recipes and food news in your inbox!
Molten chocolate cake
Molten chocolate cake is easier (and cheaper) to make than you think, and you likely already have all the ingredients at home. This recipe calls for bittersweet chocolate, and you can add some instant coffee or espresso if you like. The recipe yields four servings (best served in ramekins), perfect for a special family dessert.
Get our recipe for Molten Chocolate Cake. 
Apple crumble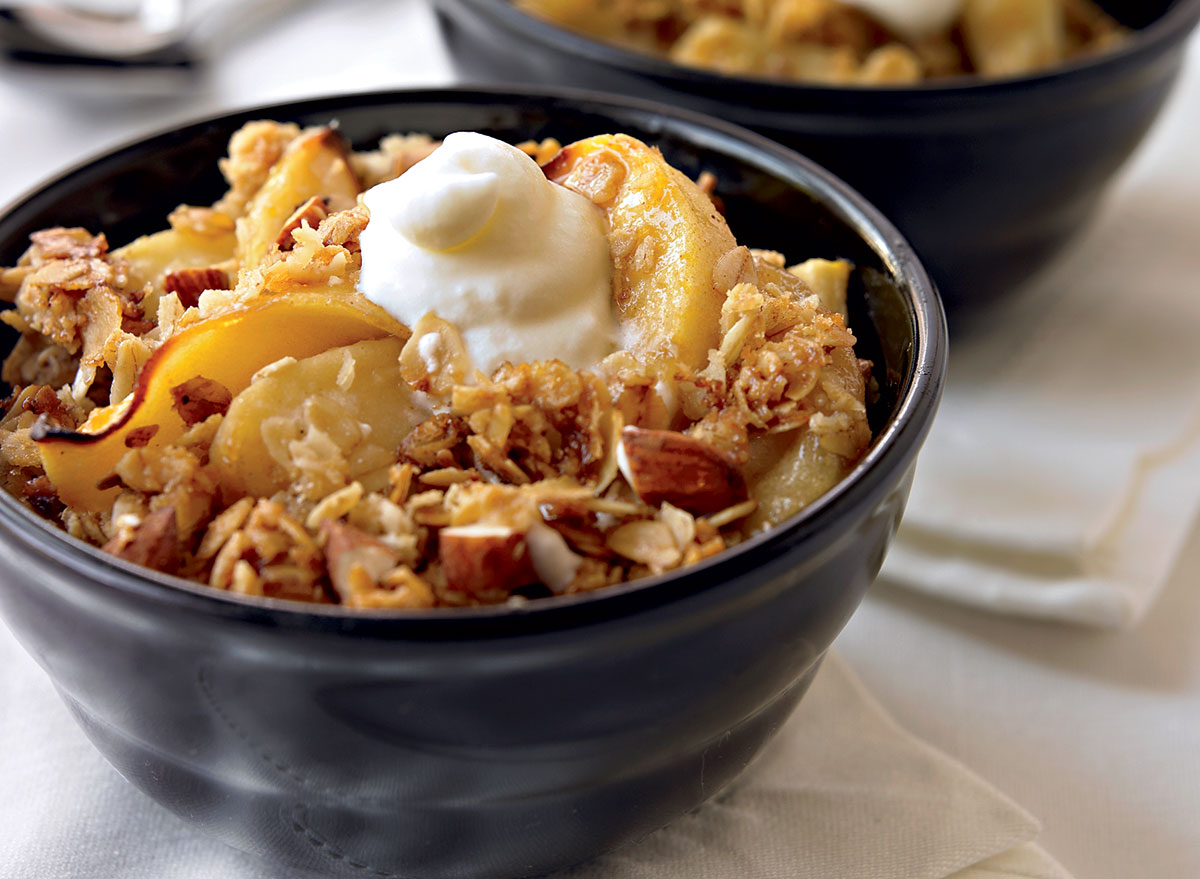 This apple crumble hits the spot, with affordable ingredients such as roasted apples, rolled oats, brown sugar, nutmeg, and cinnamon. Top with whipped cream or crème fraîche, or serve it al la mode.
Get our recipe for Apple Crumble. 
Banana bread
When it comes to cheap dessert, you can't go wrong with banana bread. Try this healthy banana bread recipe, which calls for a half cup of Greek yogurt for added moisture and only four tablespoons of butter.
Get our recipe for Banana Bread. 
Banana Nutella crepe
It might be a while before you can get back to France for the real deal, but this banana Nutella crepe should satisfy your crepe craving in the meantime. Of course, you'll need to get some bananas and Nutella, but you probably already have the other ingredients (flour, egg, melted butter, salt, milk, and water). The confectioner's sugar is optional (but highly recommended).
Get our recipe for Banana Nutella Crepes. 
Fudgy brownies
Sure, you could buy boxed brownies for a few bucks. But why bother when you probably already have the ingredients for these homemade, just-as-easy-to-make fudgy brownies?
Get our recipe for Fudgy Brownies. 
Chocolate chip cookies
Nothing satisfies the sweet tooth like a warm chocolate chip cookie (or five). This tried-and-true chocolate chip cookie recipe uses dark chocolate chips and (optional) flaky sea salt. Yum!
Get our recipe for Chocolate Chip Cookies. 
Chocolate pudding with olive oil and sea salt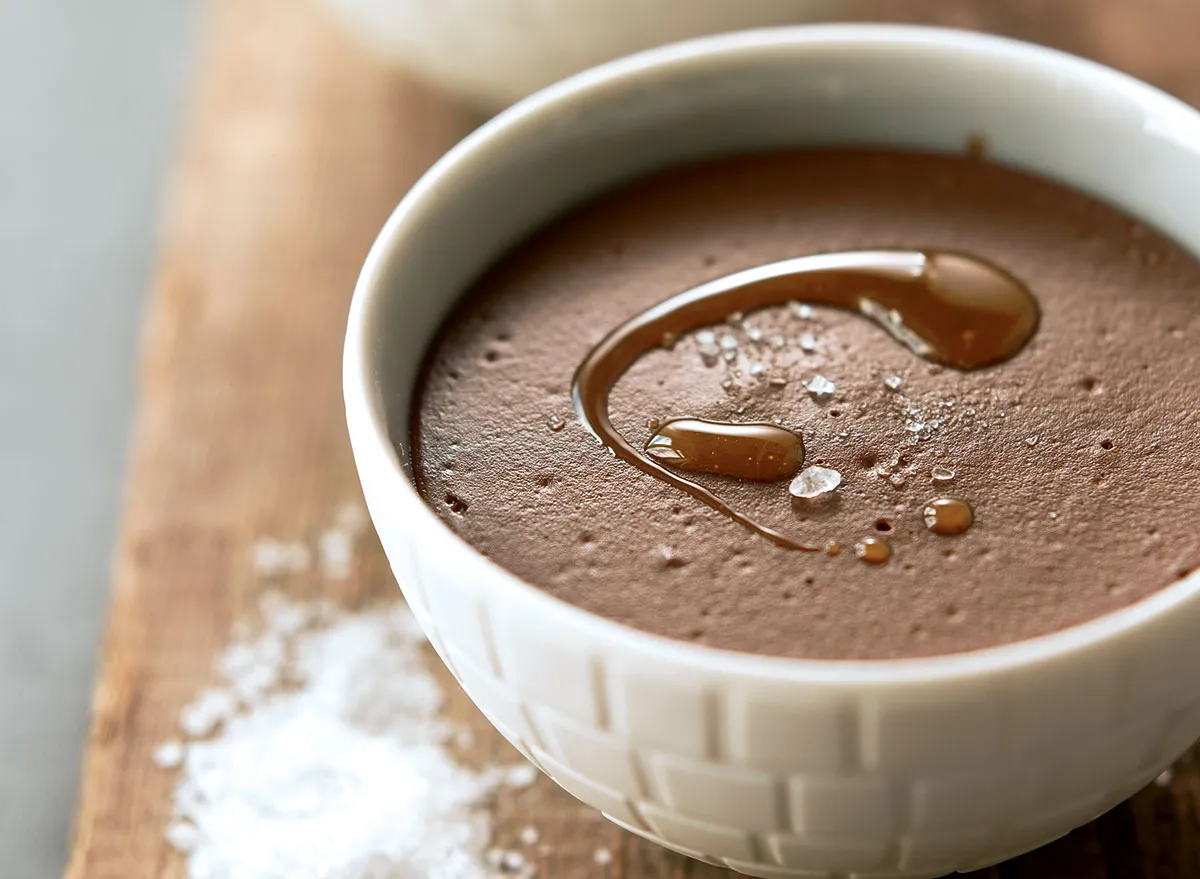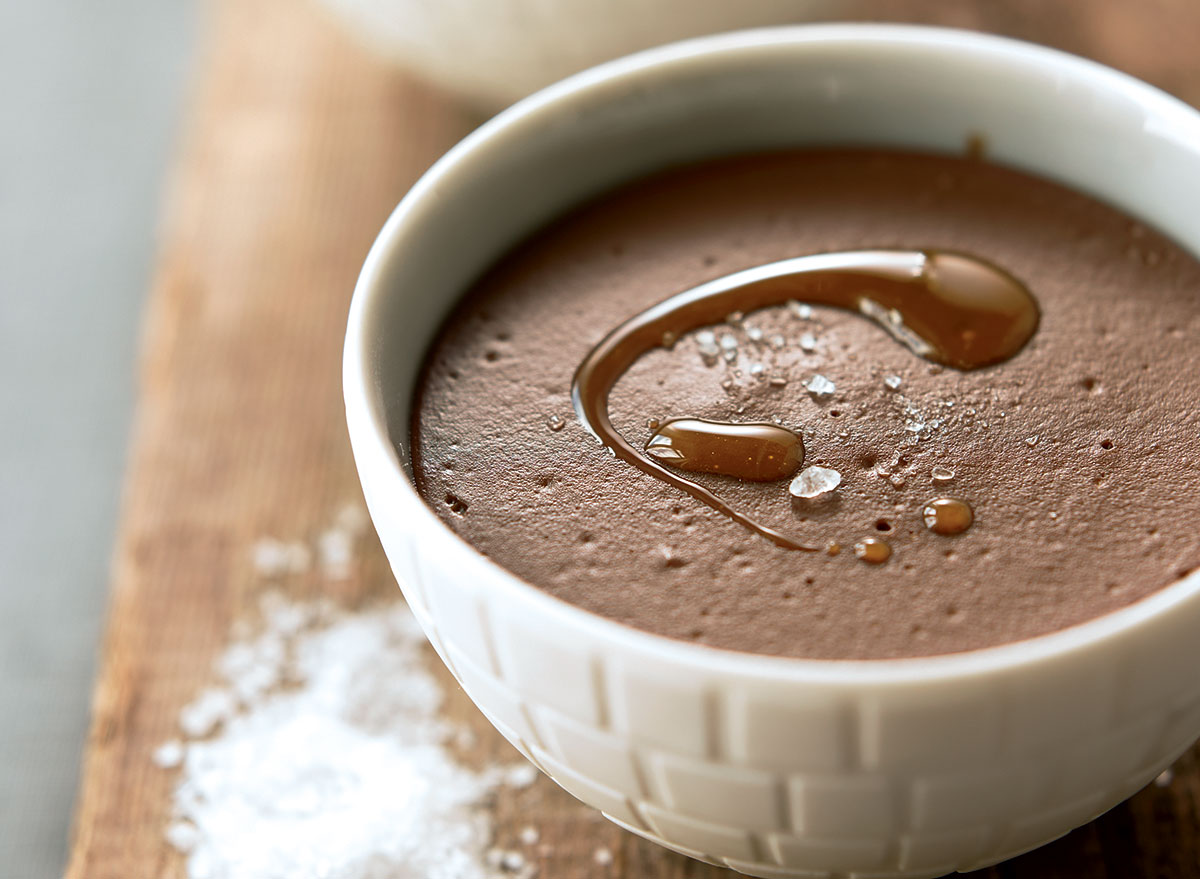 Olive oil… in pudding? Yes. Once you combine your chocolate pudding with olive oil and crunchy sea salt flakes, your dessert game will never be the same.
Get our recipe for Chocolate Pudding with Olive Oil and Sea Salt. 
Banana pudding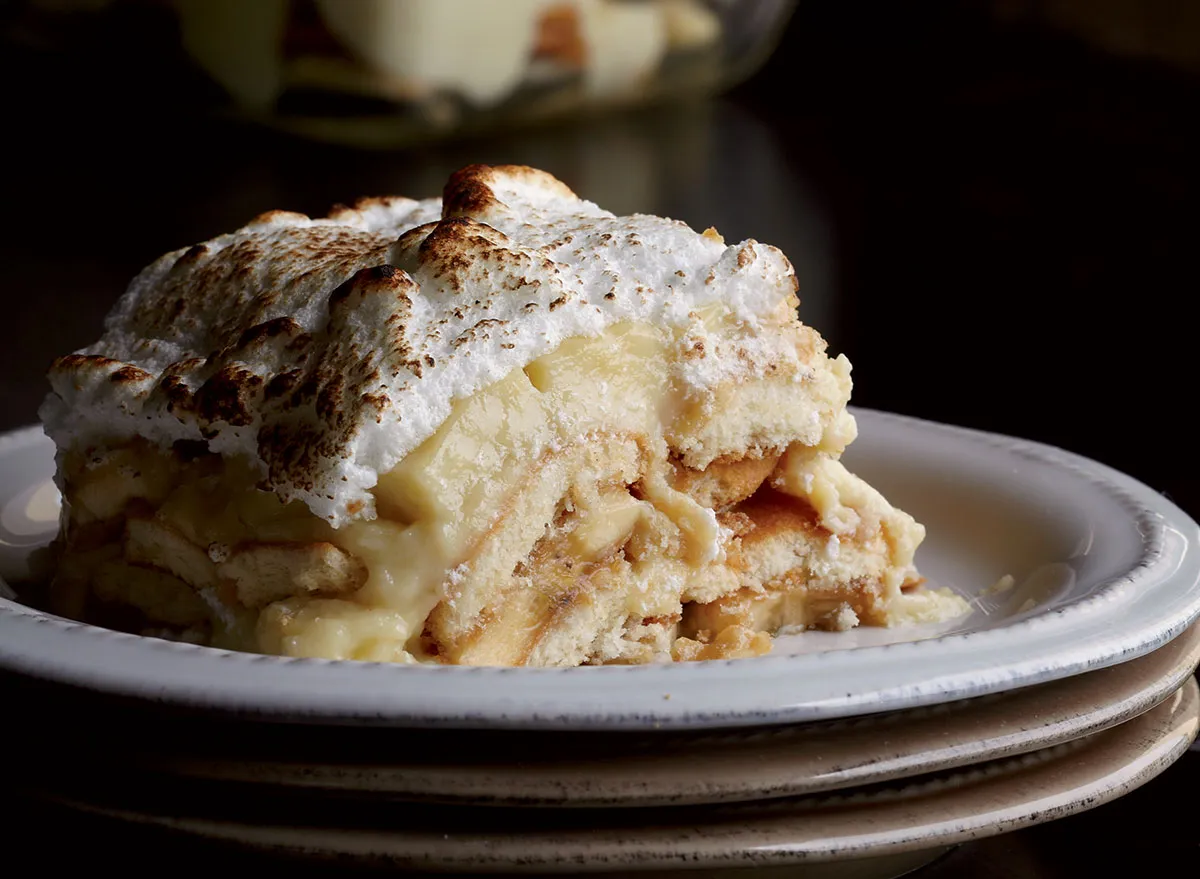 Ripe bananas, vanilla wafers, and six household staples—sugar, flour, eggs, milk, salt, and vanilla extract—combine to create this light yet decadent dessert. Bonus: This inexpensive banana pudding doesn't take long to make.6254a4d1642c605c54bf1cab17d50f1e
Get our recipe for Banana Pudding. 
Crispy apple turnover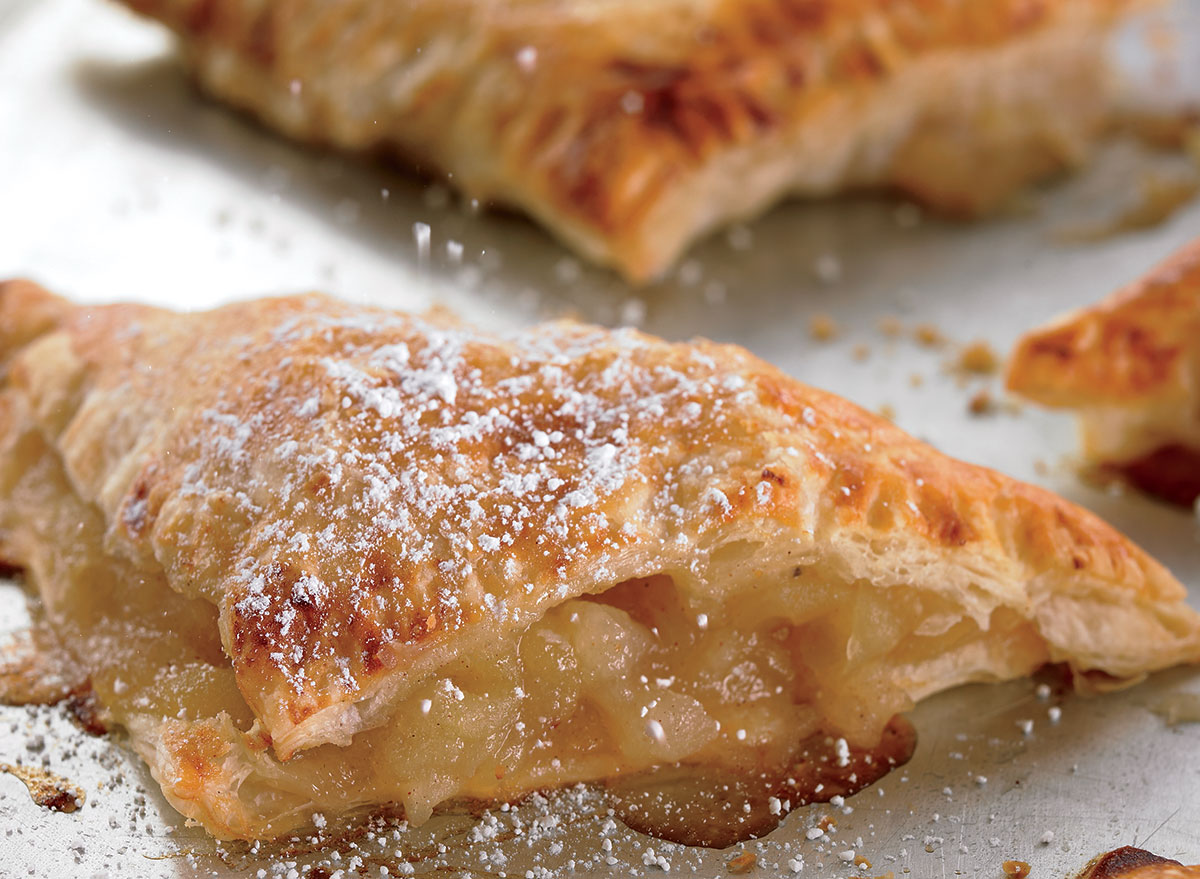 This turnover is everything we ever wanted in a cheap dessert—it's crumbly, flaky and gooey—and it's only 200 calories. Need we say more?
Get our recipe for a Crispy Apple Turnover. 
Grilled apricots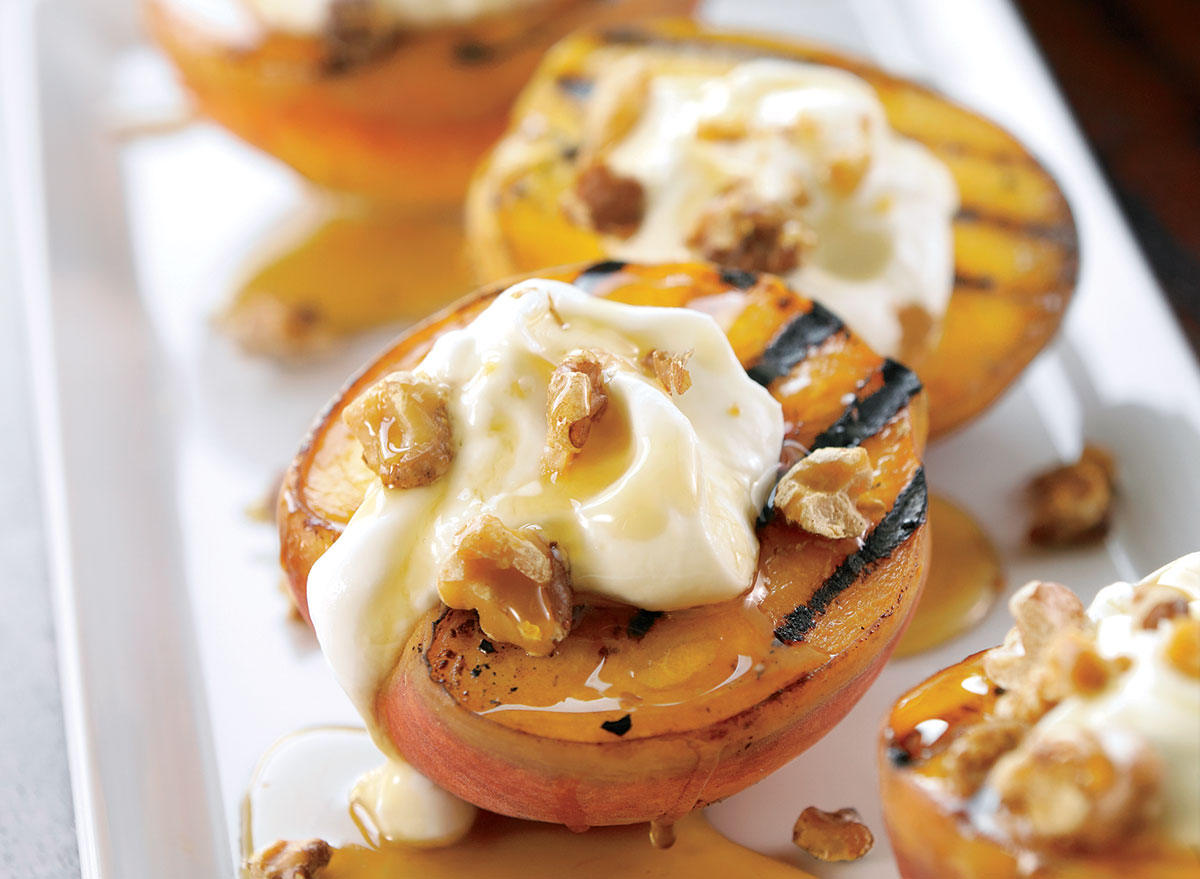 Grilled fruit is seriously underrated, considering how easy and affordable it is to make, not to mention how refreshing it is on a scorching-hot day. Try this delicious recipe with Greek yogurt, chopped walnuts, and real maple syrup. (If you don't have real maple syrup in your pantry, substitute honey to add a bit of sweetness.)
Get our recipe for Grilled Apricots. 
Blueberry peach cobbler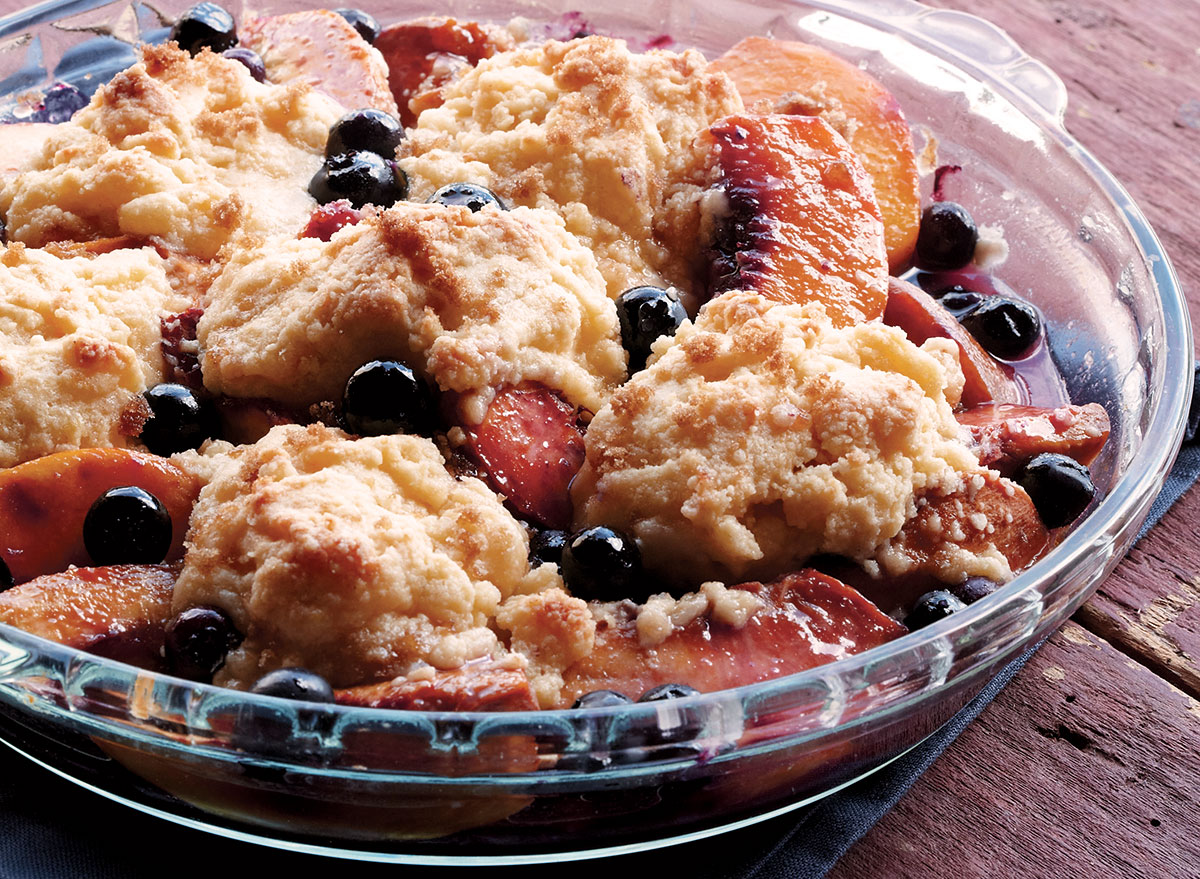 Blueberries and peaches are baked amongst crispy biscuits in this cobbler recipe that's surprisingly healthy. This cheap dessert recipe also calls for Greek yogurt, and you should have most of the other ingredients (sugar, flour, baking soda, baking powder, and the like) in your pantry.
Get our recipe for Blueberry Peach Cobbler. 
Coca-Cola cake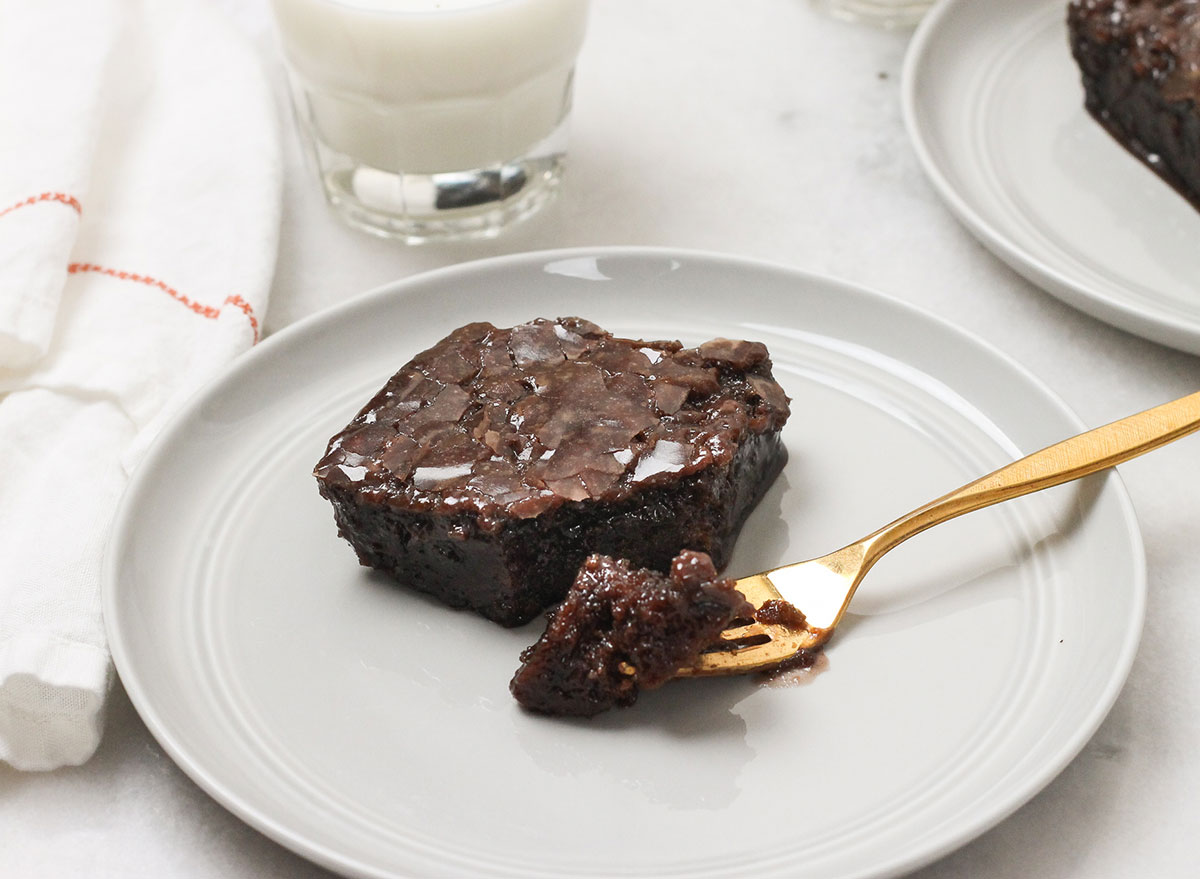 Have you ever heard of a Coca-Cola cake? This classic recipe, popularized in the South in the '60s and '70s, calls for a cup of Coke, buttermilk, and cocoa powder, plus standard staples such as flour, sugar, and butter. Pro tip: Pour the frosting on the cake while it's still warm for an ultra-moist finished product. Or let it cool a bit and then add the frosting.
Get our recipe for Coca-Cola Cake. 
Fudgy pumpkin brownie bites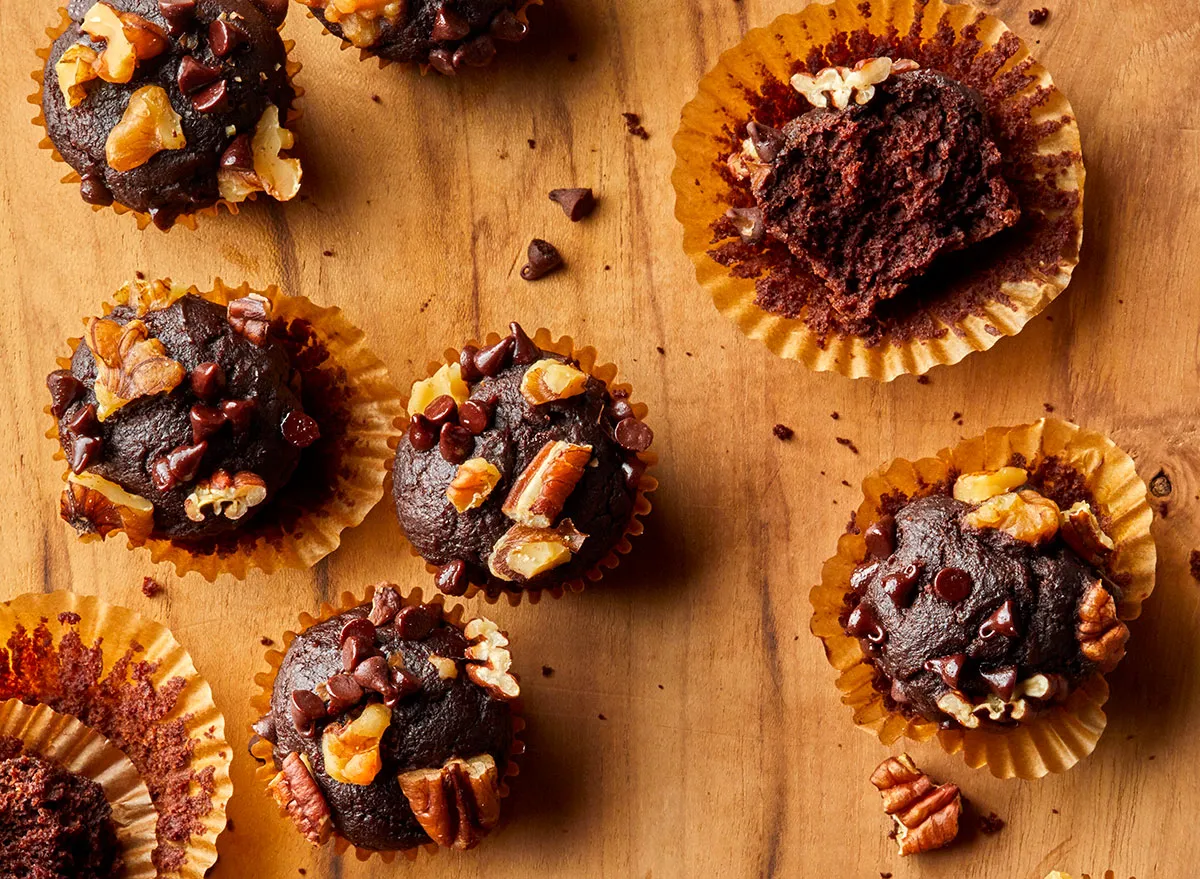 These are the perfect addition to any Thanksgiving table, but they're just as delicious in the summer months. Canned pumpkin, canola oil, unsweetened cocoa powder, walnuts or pecans, and mini chocolate chips combine with flour, sugar, and other staples to create these perfect little sweet treats.
Get our recipe for Fudgy Pumpkin Brownie Bites. 
Cake cookies
Grab a box of lemon or chocolate cake mix, a tub of Cool Whip, an egg, and powdered sugar. Mix the first three ingredients, roll into small balls, and dip into the powdered sugar. Bake on a parchment paper-lined cookie sheet at 350 degrees Fahrenheit for 10 to 12 minutes, and voila: You have a cheap and delicious dessert recipe for any occasion.
Get our recipe for Cake Cookies. 
Dark chocolate dipped bananas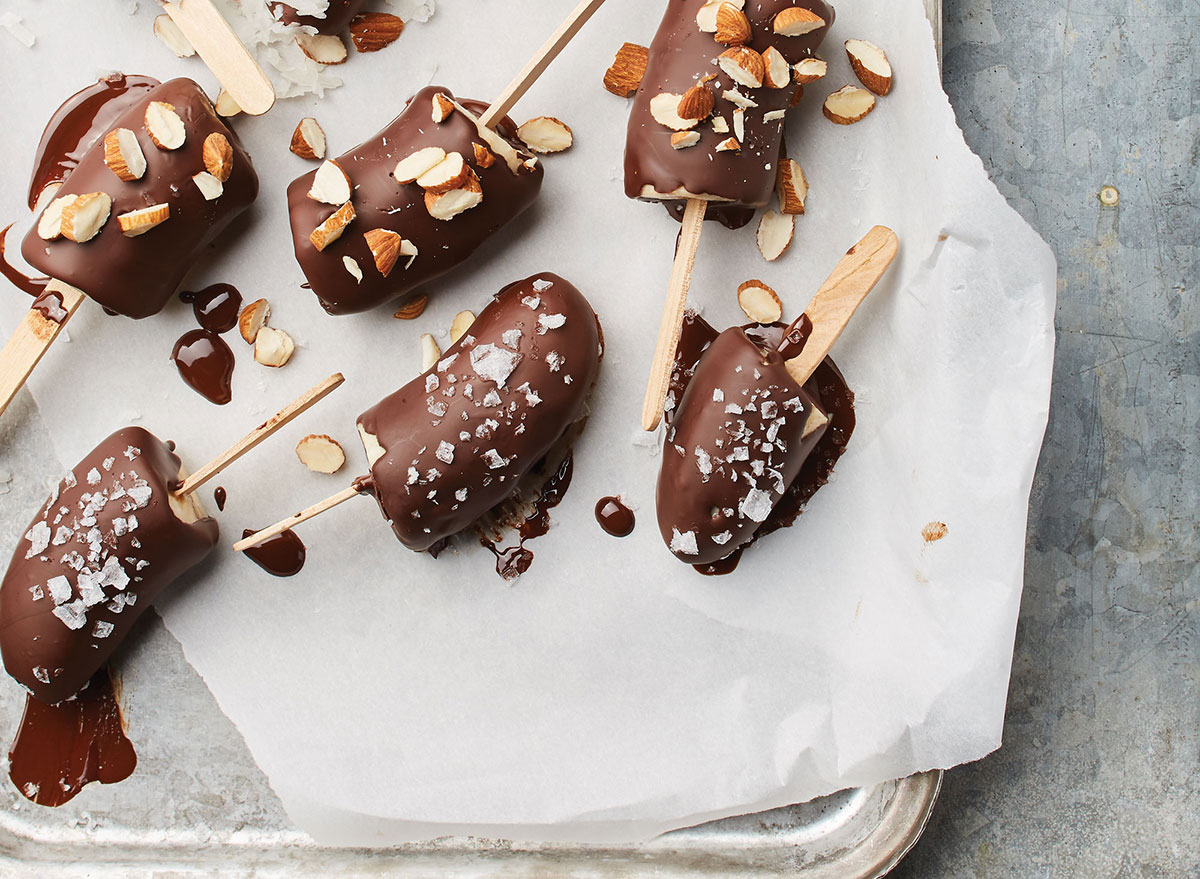 Take your chocolate-dipped bananas to the next level with shredded coconut, toasted almonds, and flaky sea salt.
Get our recipe for Dark Chocolate Dipped Bananas. 
Copycat Cheesecake Factory cheesecake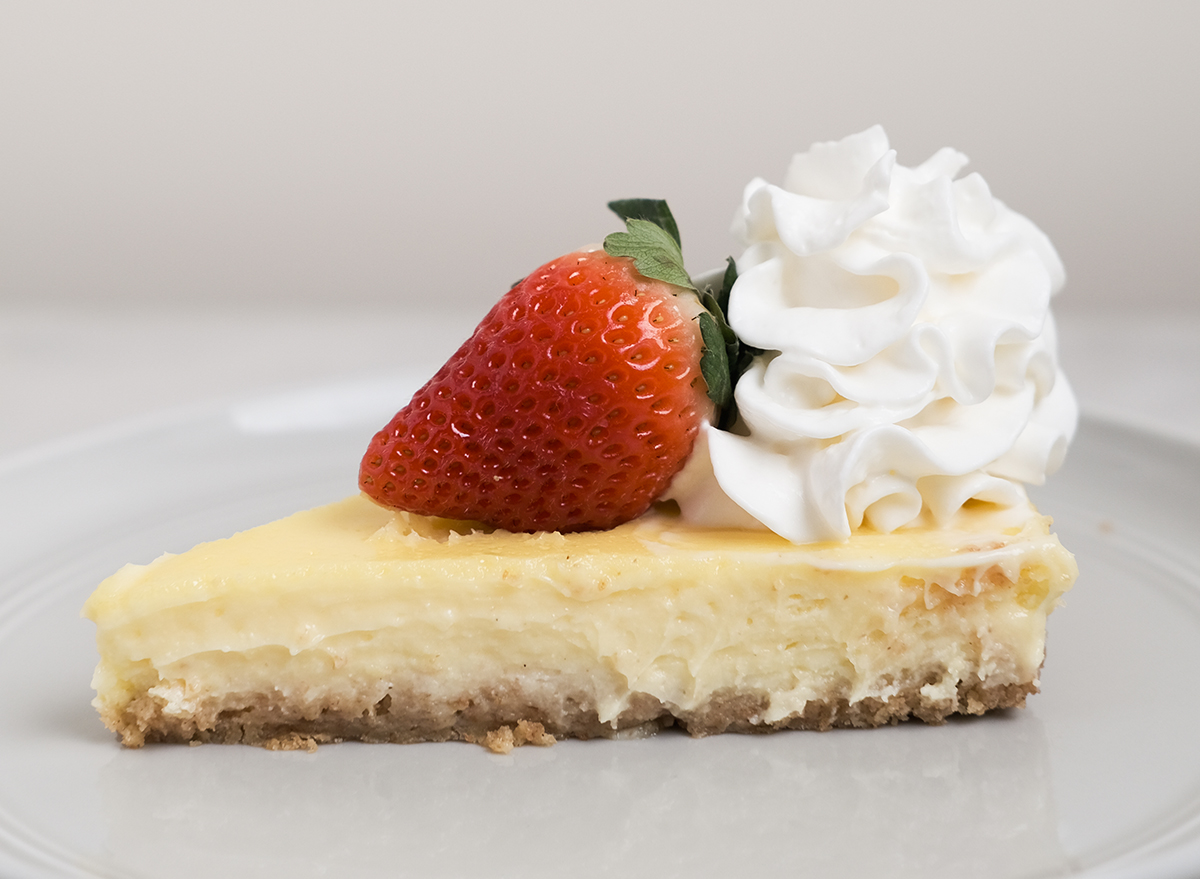 Not only is this Copycat Cheesecake Factory Cheesecake surprisingly easy to prepare, but it's super affordable, too. It requires nine ingredients total: cream cheese, sour cream, sugar, vanilla extract, three eggs, water, fresh berries, and for the crust, graham crackers and melted butter. Skip the 21-page menu and enjoy your cheesecake at home!
Get our recipe for Copycat Cheesecake Factory Cheesecake. 
Coffee cake
Need to whip up a cheap dessert on the fly? This easy coffee cake recipe takes 30 minutes to make from start to finish, and with common pantry staples such as brown sugar, flour, and cinnamon, it shouldn't require a trip to the grocery store, either.
Get the recipe from Lil' Luna. 
Peanut butter chocolate chip bars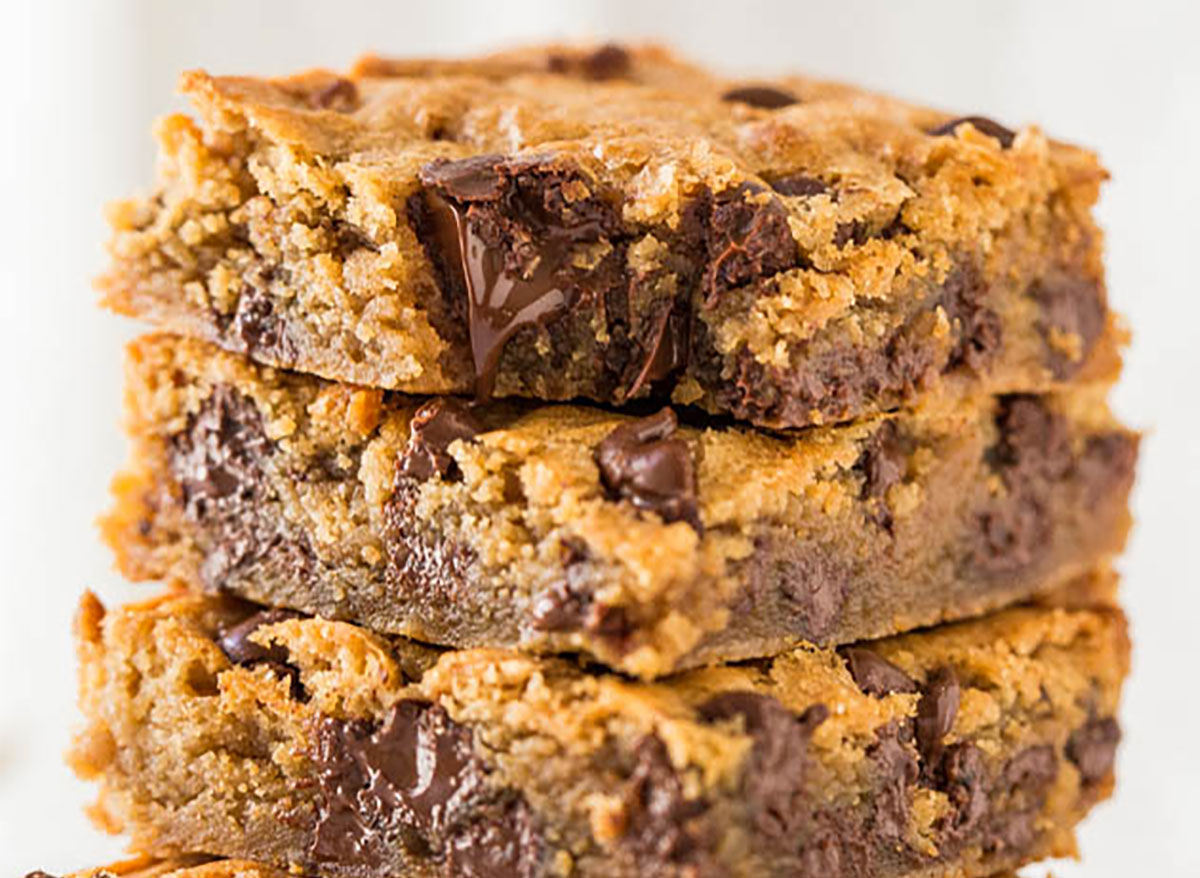 What's better than a chocolate and peanut butter dessert? Nothing. And lucky for all of us, these bars only require seven ingredients: unsalted butter, peanut butter (Jif or Skippy is best), brown sugar, vanilla extract, all-purpose flour, semi-sweet chocolate chips, and an egg. When combined and baked, they make the ultimate melt-in-your-mouth dessert.
Get the recipe from Averie Cooks. 
Cinnamon roll microwave mug cake
When it comes to cheap and easy desserts, nothing compares to mug cakes. This fluffy cake is delicious for dessert or even breakfast and requires very few ingredients. You can substitute flour for Kodiak Cakes pancake mix for a dose of protein and a better texture overall, and any oil or butter you have in the pantry will do.
Get the recipe from Kim's Cravings. 
And for more ways to up your game, don't miss these 52 Life-Changing Kitchen Hacks That'll Make You Enjoy Cooking Again.
Amanda Norcross
Amanda Norcross is a freelance journalist, with bylines in FamilyVacationist, Family Vacation Critic, Health, SmarterTravel, USA Today and more.
Read more about Amanda