6 Things You May Never See at Your Local Coffee Shop Again
Coffee shops have been deemed essential businesses during the pandemic—here's how they're operating.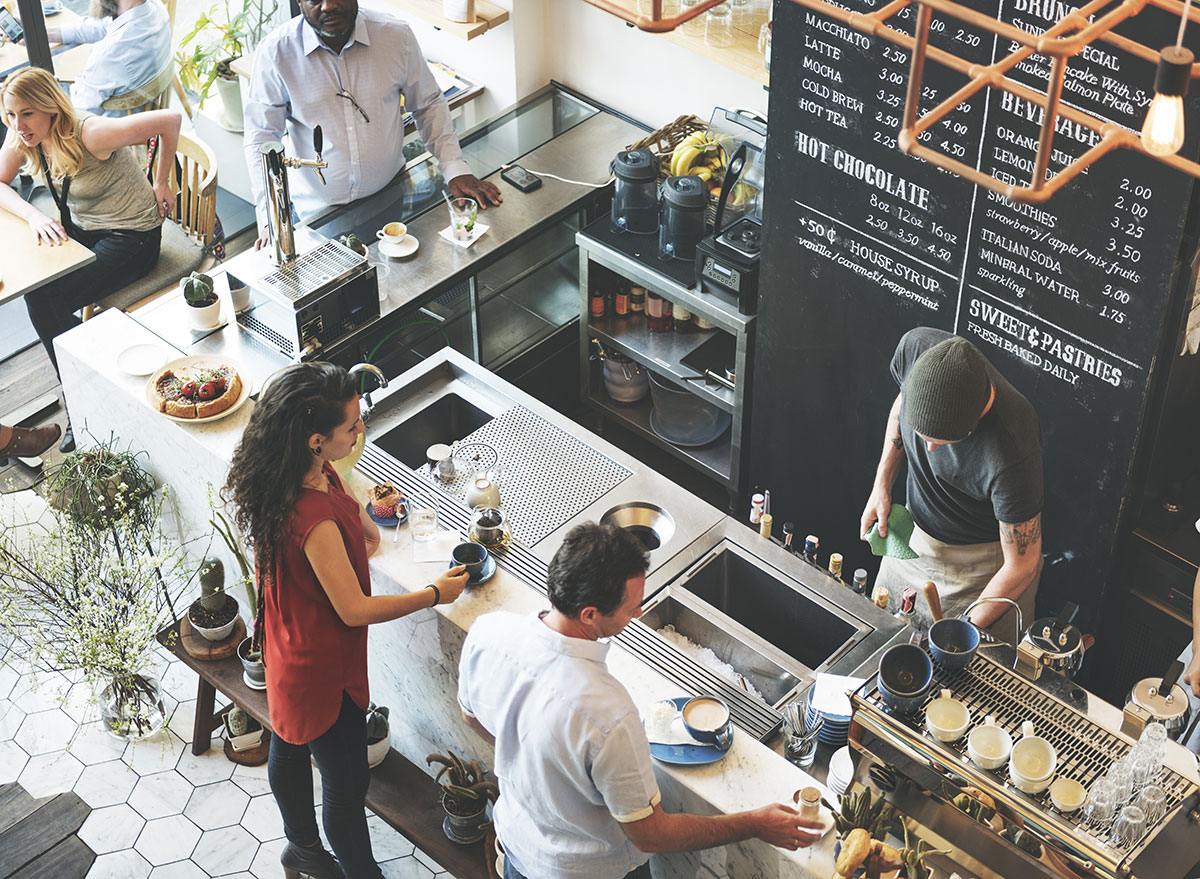 Coffee shops were deemed essential businesses and were allowed to remain open in some capacity across the United States. But many have found the financial burdens of a drastic decrease in customers and foot traffic too tough to bear, so they ended up closing, whether temporarily or permanently, out of necessity.
And while the country's service industry is slowly inching toward reopening, depending of course on each state's shutdown mandates, the landscape of the cafe industry will look very different post-pandemic. Many cafes you're used to seeing in your town will become casualties of this new order and shut down for good.
Here are some of the things that will become the new normal in coffee shops post-pandemic and things you'll likely never see again as a result. Sign up for our newsletter to get the latest food news delivered straight to your inbox.
People working and hanging out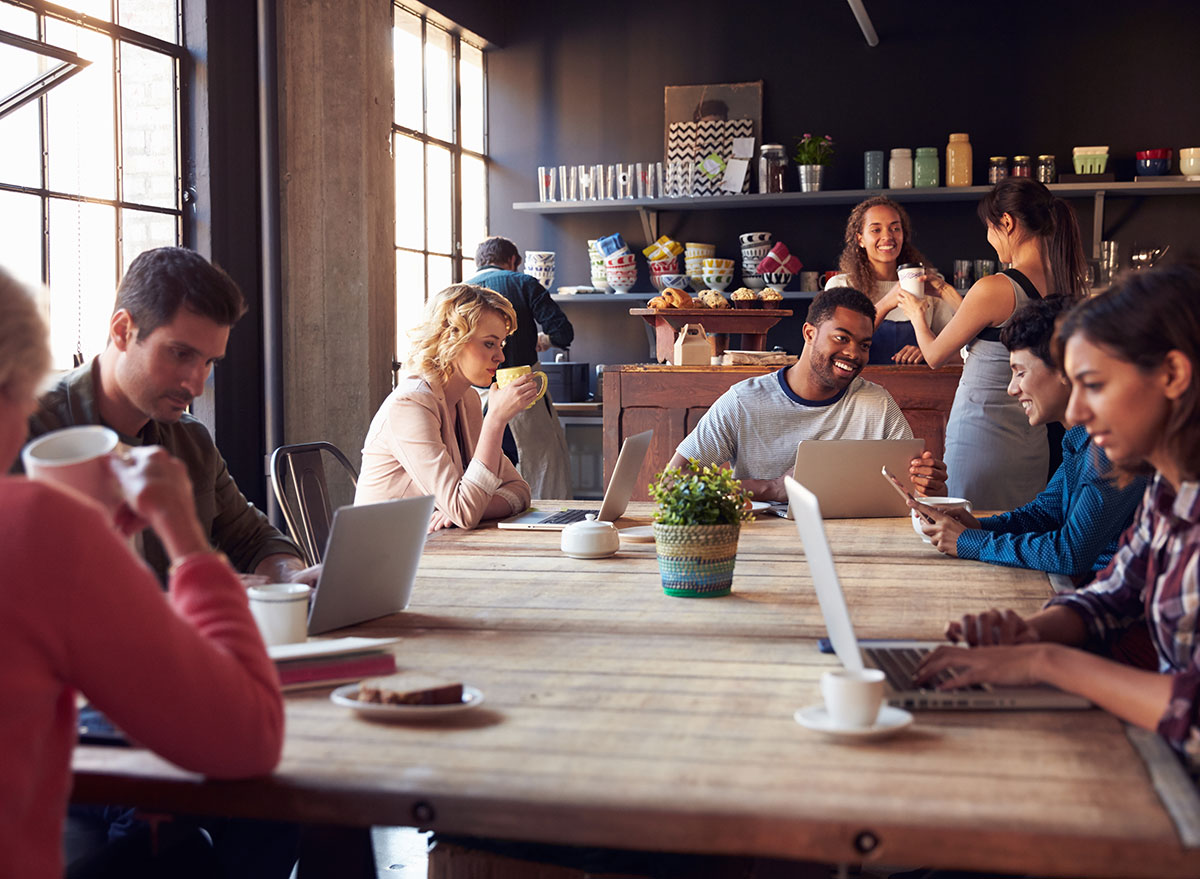 During the pandemic, coffee shops were deemed essential businesses, and many remained open in a limited fashion. This means they eliminated foot traffic and closed down their sit-in areas, but some pivoted to makeshift takeout operations, setting up to-go windows at their entrance. This is a trend that may continue as the country slowly inches toward reopening. It may be a while before you're allowed to sit in a coffee shop as you nurse your cappuccino for hours and work on your laptop. Here are some changes you may see at your local diner.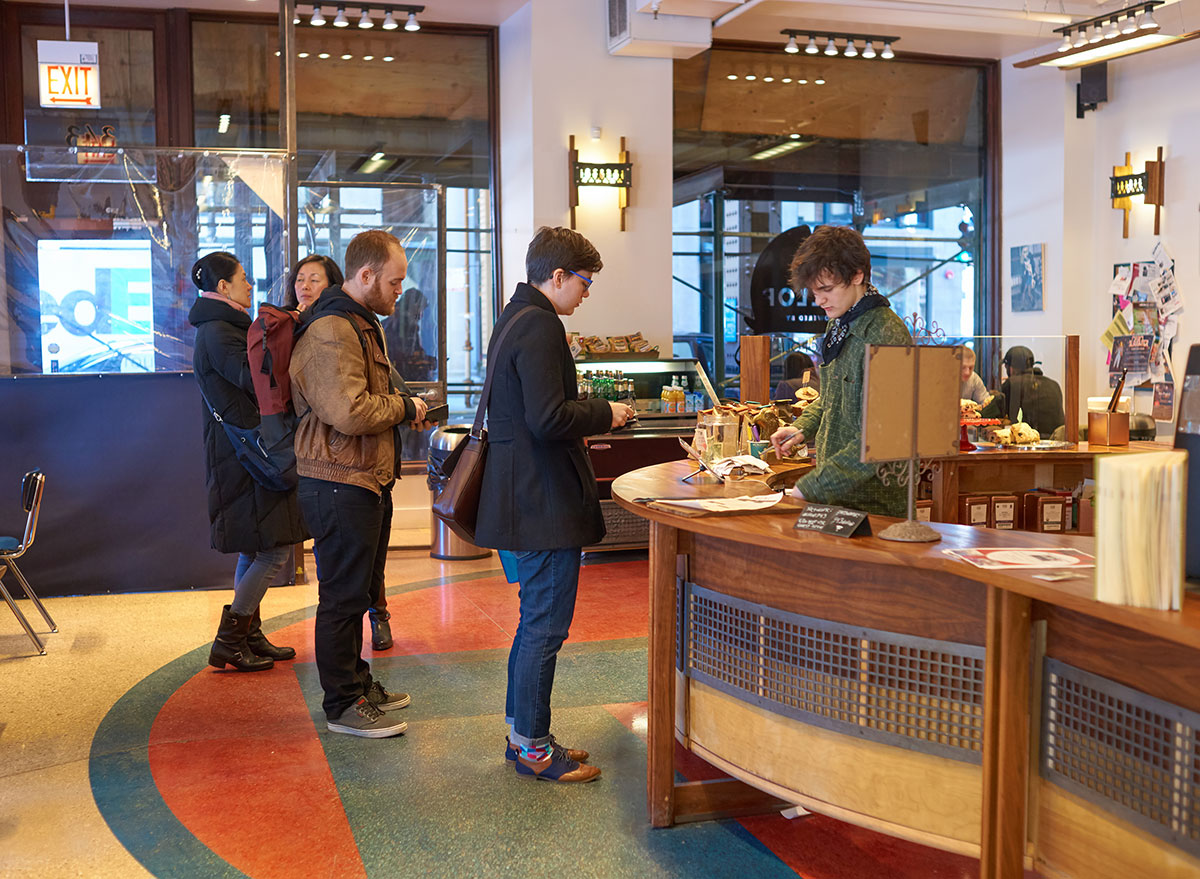 Waiting to place your order in a crowded line inside a coffee shop is likely a thing of the past. Some coffee shops have switched to takeout windows as their main way of operating, while others allow only a handful of customers to enter at a time. This means you'll likely see lines forming in front of coffee shops. If you find yourself waiting in line to place your coffee order, make sure you maintain a six-foot distance from others. Here's how you may be infecting others without knowing it.6254a4d1642c605c54bf1cab17d50f1e
A prolific independent coffee shop scene
Big chains like Starbucks have the advantage of excess corporate funds to fall back on during financial struggles. Most independent coffee shops, however, operate on thin margins and without the support of investors, which makes them more at risk of going out of business permanently during the shutdown. This means that the indie coffee shop scene will look very differently post-pandemic—and your favorite local spot, unfortunately, may not survive. Here's a list of best coffee shops in every state.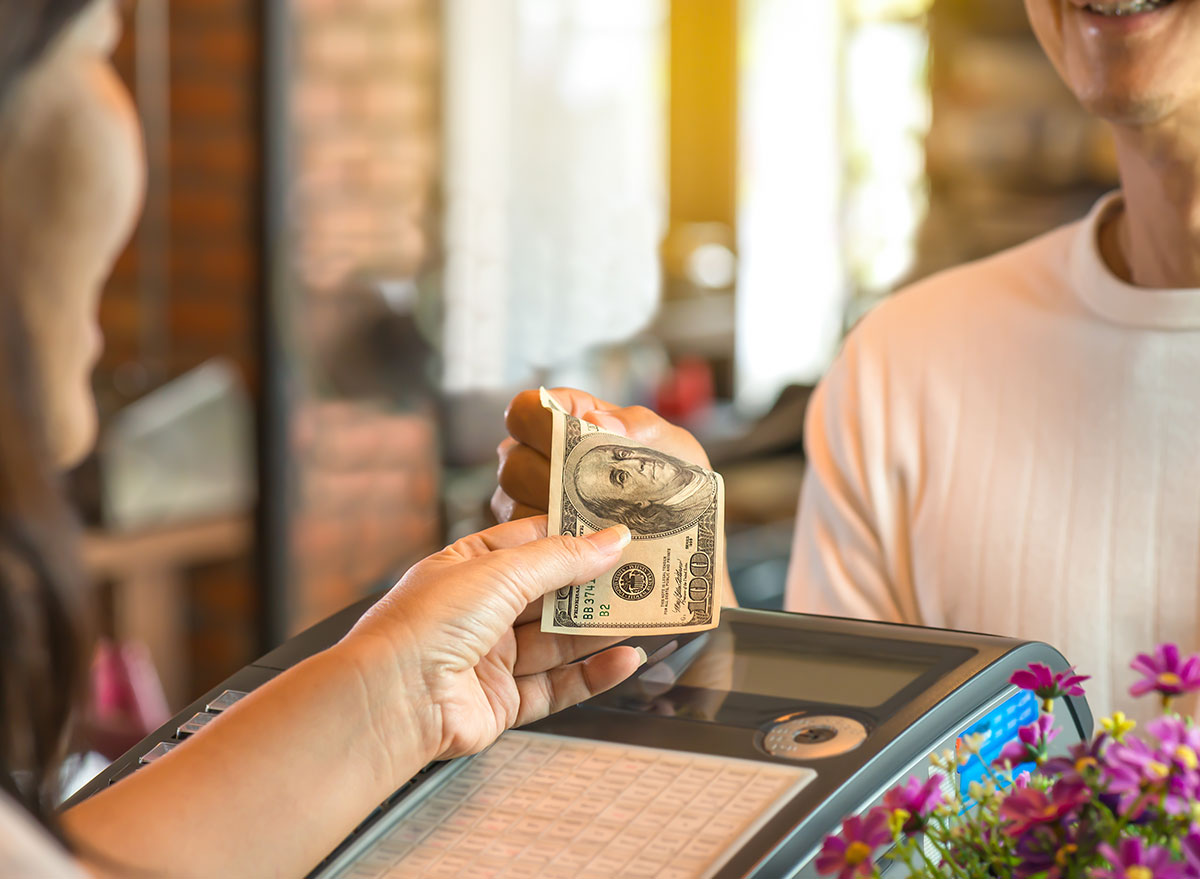 Touchless credit card systems and online ordering have become the new standard for the service industry. As everyone is trying to minimize the need for cash and credit cards exchanging hands during transactions, you'll likely be discouraged from paying for your order with cash or leaving a cash tip. Here is a list of chain restaurants going cashless during the pandemic.
A coffee shop only selling coffee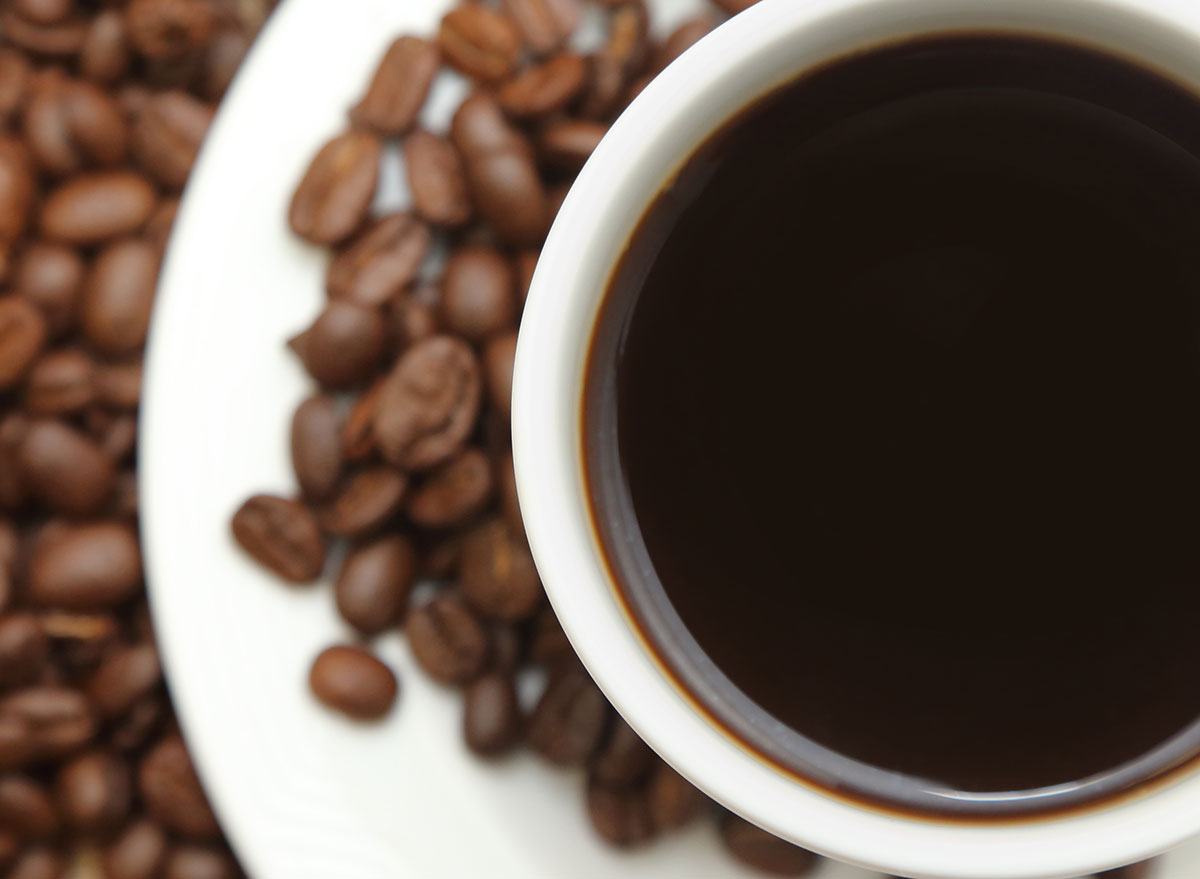 Many coffee shops struggling to stay in business have had to think outside the box in order to survive. This has prompted some to expand their food offer with pantry staples they usually don't carry, including things like bread and flour. Some are even selling their supplies of household essentials like paper towels. As reported by Eater, newly added grocery items account for up to 25 percent of current sales for some coffee shops. Here's a list of places to shop for grocery essentials now.
With many coffee shops shutting down temporarily or going out of business altogether, their employees have found themselves furloughed or laid off. There is a high likelihood that these workers will not be going back to their jobs, even if the cafes they worked at decide to reopen. The sad reality is that you may never see your favorite barista making your usual order again. Here are some signs you may be drinking too much coffee.
Mura Dominko
Mura is ETNT's Executive Editor, leading the coverage of America's favorite restaurant chains, grocery stores, and viral food moments.
Read more about Mura