19 Costco Shoppers Explain Why They're So Obsessed With It
The warehouse has legions of loyal fans. Here, real shoppers share why they love the grocery store so much.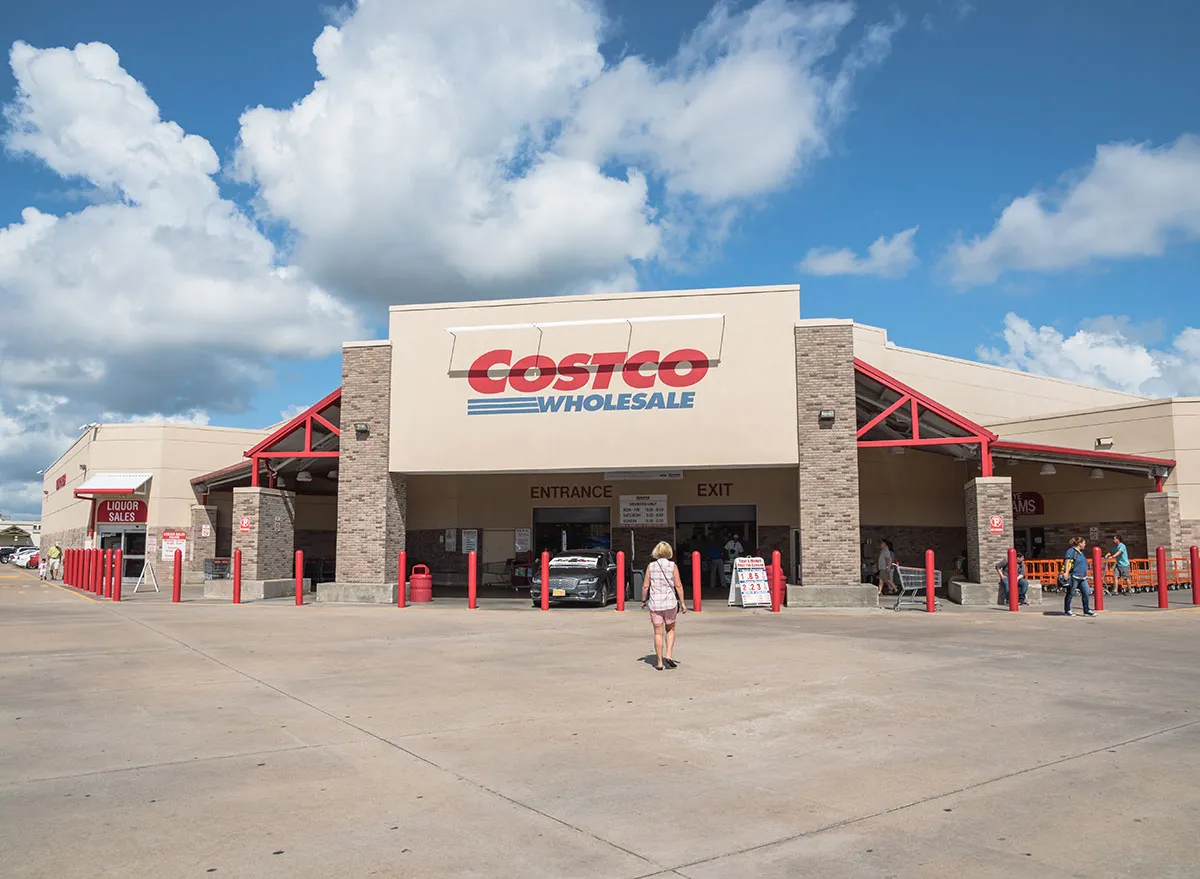 Wholesale store Costco is well-known for selling products of all kinds in bulk and offering massive savings. No, it's not the only warehouse club in the game—there's also Sam's Club and BJ's—but there's just something about Costco (or as we learned, a lot of things) that sets it apart from the rest and gives it a cult-like following.
Sure, you pay a yearly $60 membership fee to reap the benefits—but that price buys you invaluable things like convenience, unique and great quality items, fresh produce, and a big warehouse that doubles as a fun family outing. Some of their great services and products, like eye exams, the pharmacy, Instacart, and even alcohol (in some states) can even be taken advantage of by non-cardholders.
To that end, we asked a bunch of Costco shoppers what they see as the store's "it" factor that keeps them devoted and going back time and time again. And for more things people love, make sure to check out these 15 Classic American Desserts That Deserve a Comeback.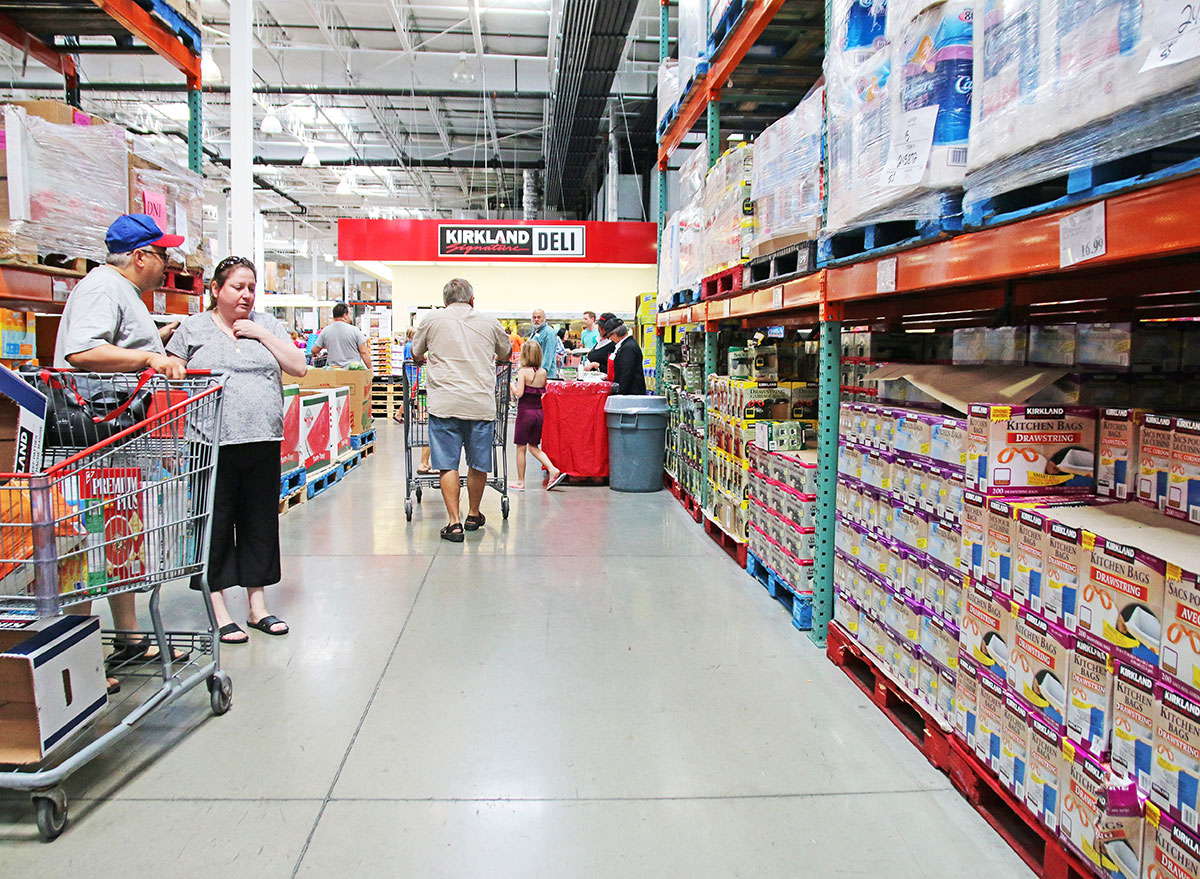 "My husband and I have been Costco fanatics for 20 years in the four states we've lived in. We have a Costco list of 74 things we typically buy—the majority of which we only buy at Costco because of the value, quality, and/or uniqueness. Despite our long list, we love that we always find new foods to try. We eat at home 99% of the time, and Costco helps us eat healthy and keep it interesting." -Dawn H.
Related: 40 Cheap Buys That Make a Costco Membership Worth It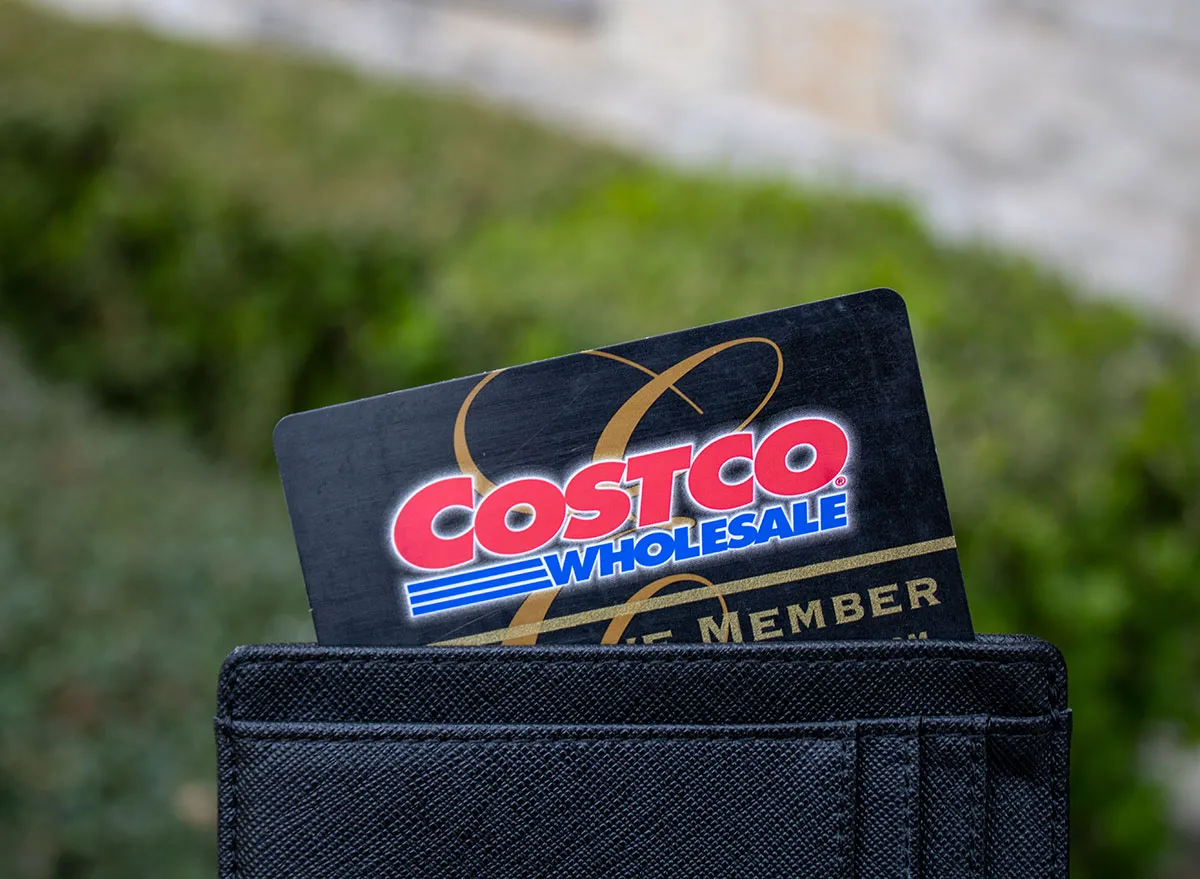 "Apart from convenience, it's the kickbacks you get that hinges me to shop at Costco every time so that I feel my loyalty to the store is being [acknowledged]. There are [also] numerous benefits that many members are unaware of, such as travel vouchers, grocery discounts, and even free health screenings. There's no other place that will feel like my grocery home except for Costco." -Alicia H.
Related: Sign up for our newsletter for the latest Costco news.
"I love Costco because they have a plethora of organic produce, wild fish, organic meats and chicken, organic coffee, as well as some of my favorite mom-and-pop brands that pop up there surprisingly. While I'm there, I get my favorite sports bras on the cheap that are quality and chic, toilet paper, and I pick out a cute book for my five-year-old daughter so she can read while I shop. The store is super organized and the employees are so friendly. There's no reason to go anywhere else when Costco is a one-stop shop." -Nikki O.
Related: How to Shop at Costco Even When You Don't Have a Membership
"The grocery prices are fantastic. We often shop for a full month's worth of groceries at once at Costco, reducing our average spend by about $300-400 compared to the grocery store. Cereal, snacks, dry goods, and produce are cheap and plentiful. Meats can also cost a lot less—but we wind up freezing a lot of what we buy." -Matt S.
Related: 9 Best Costco Buys for Your Family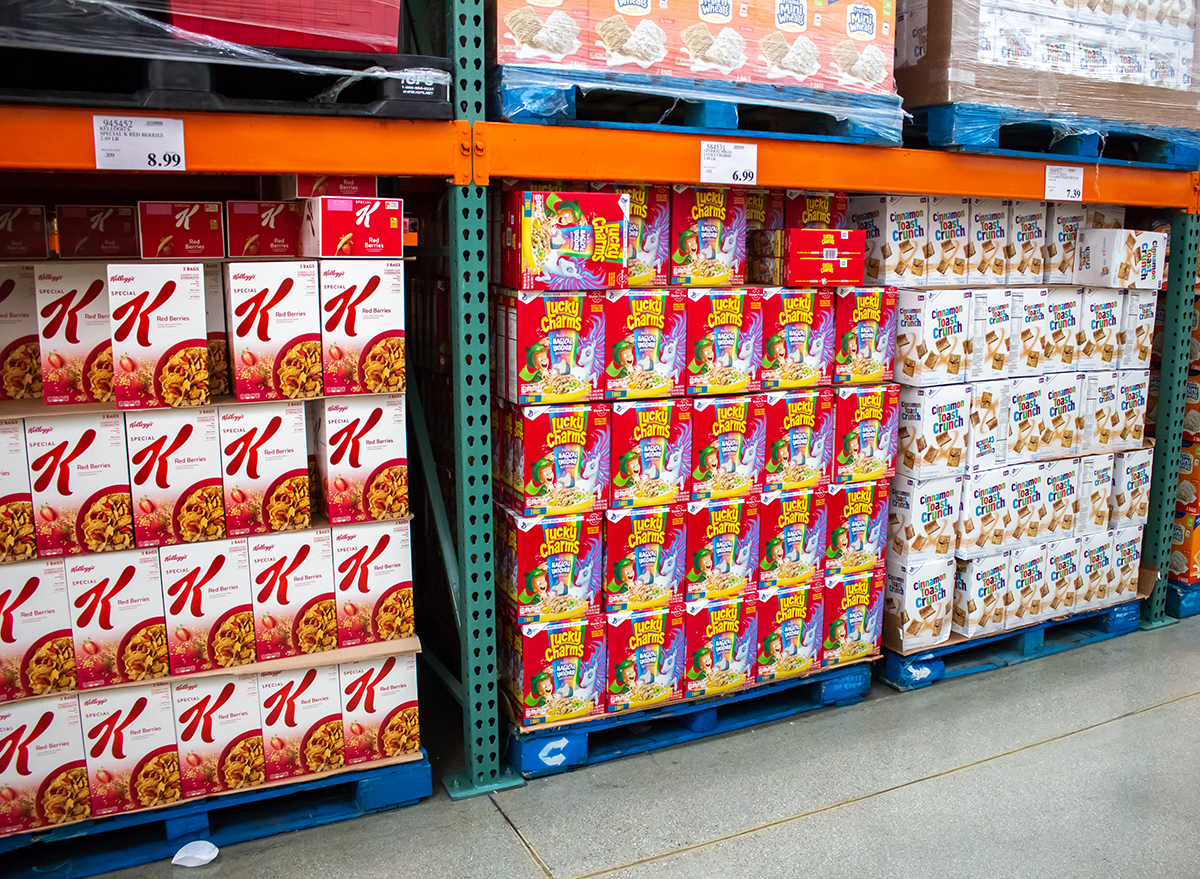 "The difference between buying in bulk at Costco and other retailers is that you get the lowest price for staples such as dairy, bread, proteins, canned food such as legumes or marinara sauces, salsas, and olive oil—all of which can be stored in the freezer for a long time or remain shelf-stable." -Christina B.
Related: 17 Best Diet-Friendly Foods You Can Find at Costco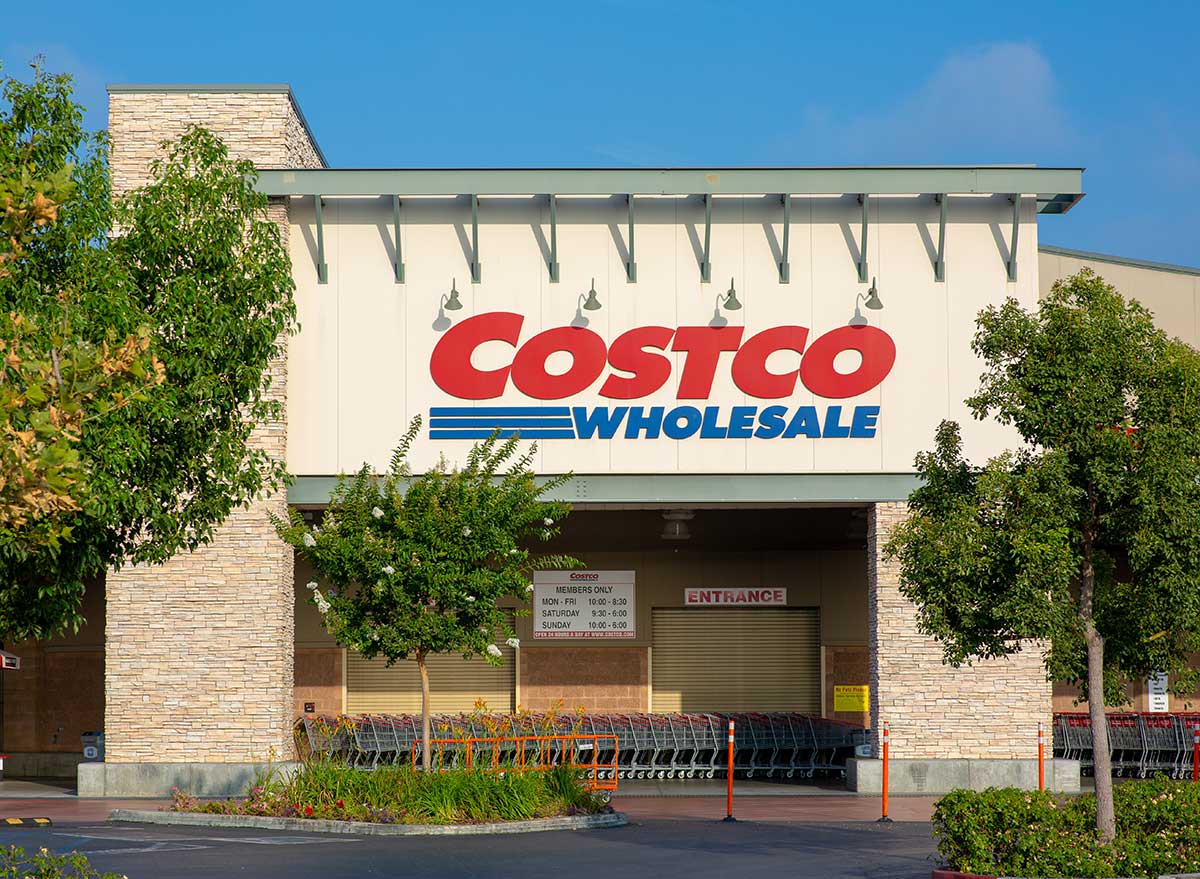 "I think I'm obsessed because I dream of being able to have the disposable income to buy so much, and have enough space to hold it all. It represents every life goal of mine—to have the money, space, and time to enjoy everything that Costco has to offer. I have dreams of being able to have a stockpile of stuff in a big basement in a big house." -Rhiannon M.
Related: 13 Rookie Costco Shopping Mistakes You Should Never Make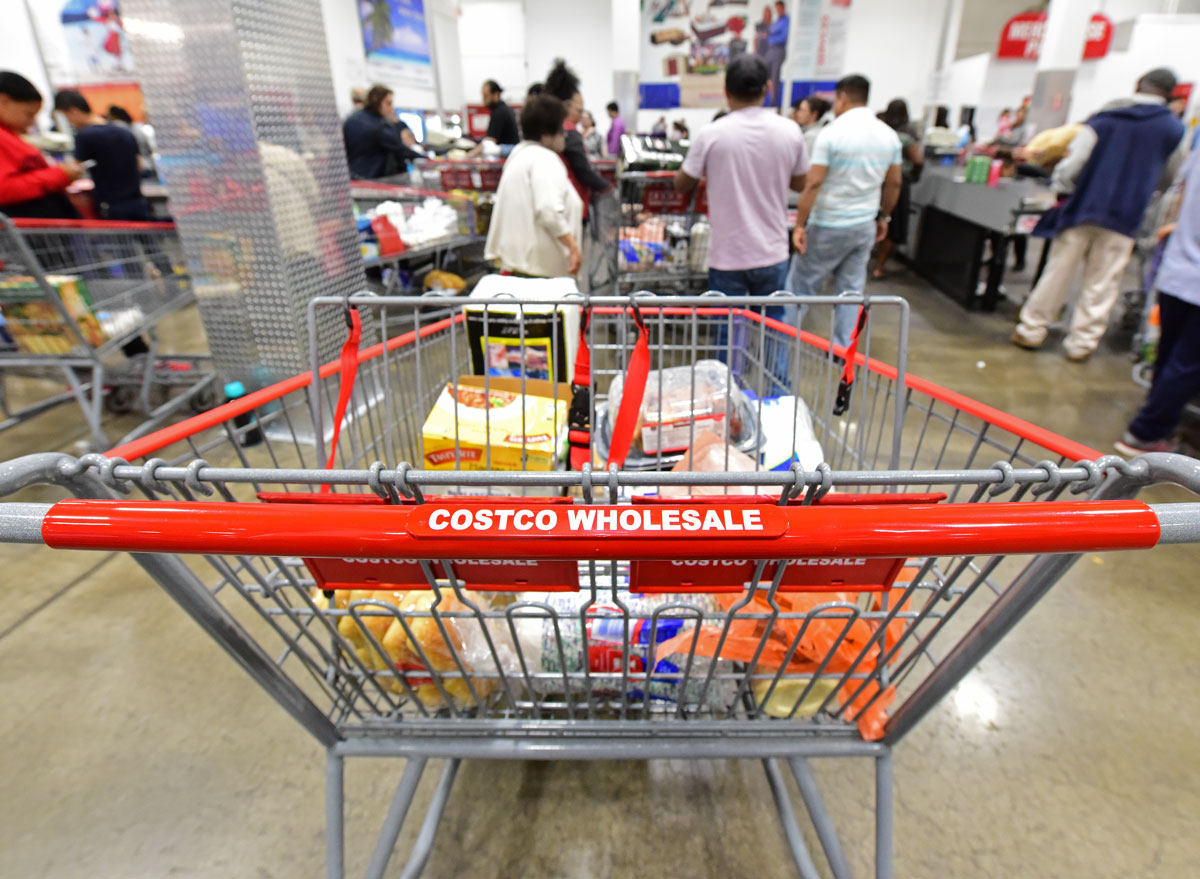 "I love shopping at Costco because I get in a full exercise session with each visit. Costco warehouses are huge, and I love taking my time to browse when grocery shopping. Due to the size of the store, I get in at least a full hour of walking just from walking down the multiple long aisles. It's a great change in scenery from the park where I normally take my walks. I know this sounds like a strange reason for shopping at a particular store, but working in the fitness industry, I believe it's important to vary your workout routine." -Glen W.
Related: 15 Fresh Foods You Can Surprisingly Get at Costco
The free samples and tech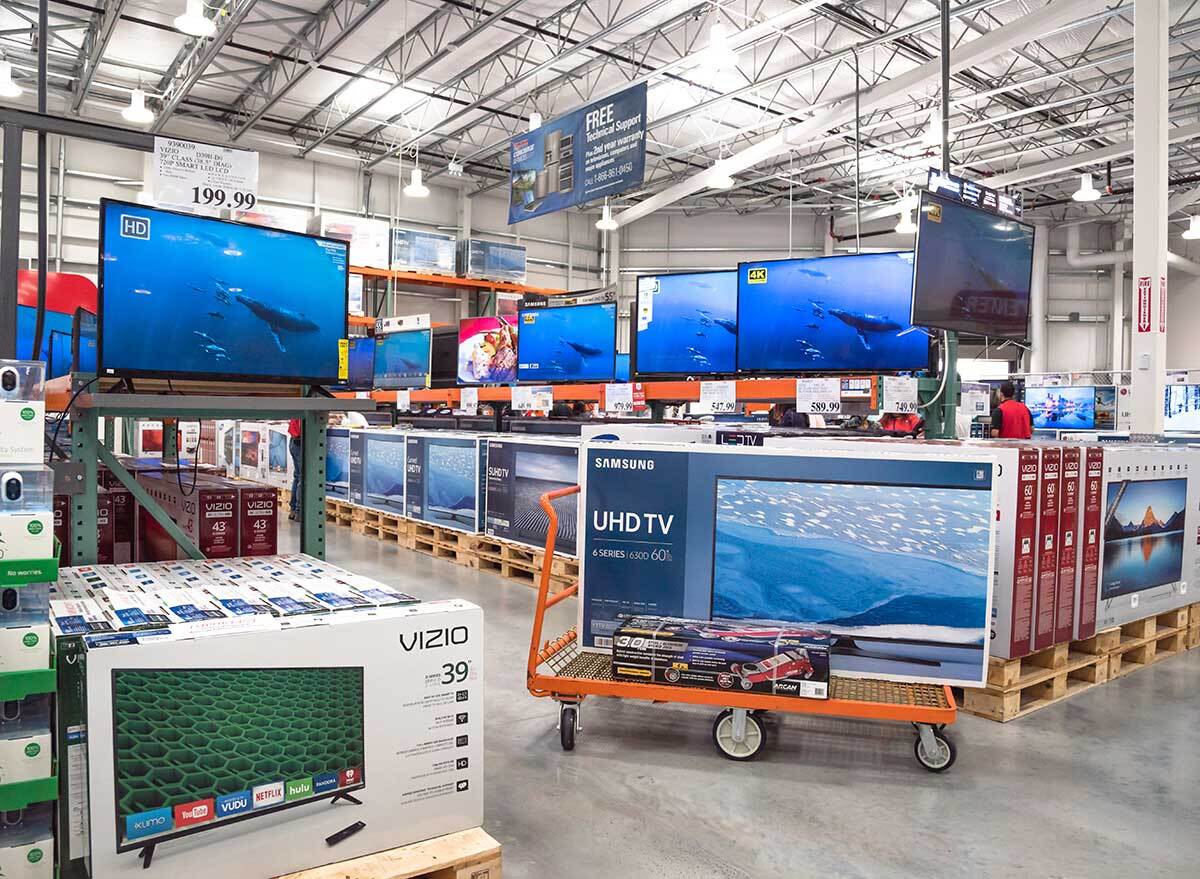 "I frequently shop at Costco because I love the free samples. Each time I visit, there are sampling stations at the end of every other aisle. By the time I'm done shopping, I have almost eaten a full meal from the samples alone. Sadly, since COVID-19, Costco has ceased serving samples, but I still shop there because I also like browsing the electronics section. I'm a big tech nerd and love checking out the latest gadgets." -Antti A.
Related: Costco's Beloved Food Samples are Back—But With a Major Twist
The novelty and convenience
"Having children at home and needing to work from home [since COVID-19] makes Costco outings feel like a date compared to being stuck in the house, so we go once or twice a month. I also needed to quickly upgrade my office chair, so I just ordered from Costco online and it arrived directly to my home, which was really convenient." -Ian K.
Related: These 9 Food Items are Vanishing From Costco's Shelves
"It's a great place to pick up Christmas presents—from iPhones to gift hampers. And nobody does Christmas decorations like Costco." -Linda H.
Related: 30 Best Wines You Can Buy at Costco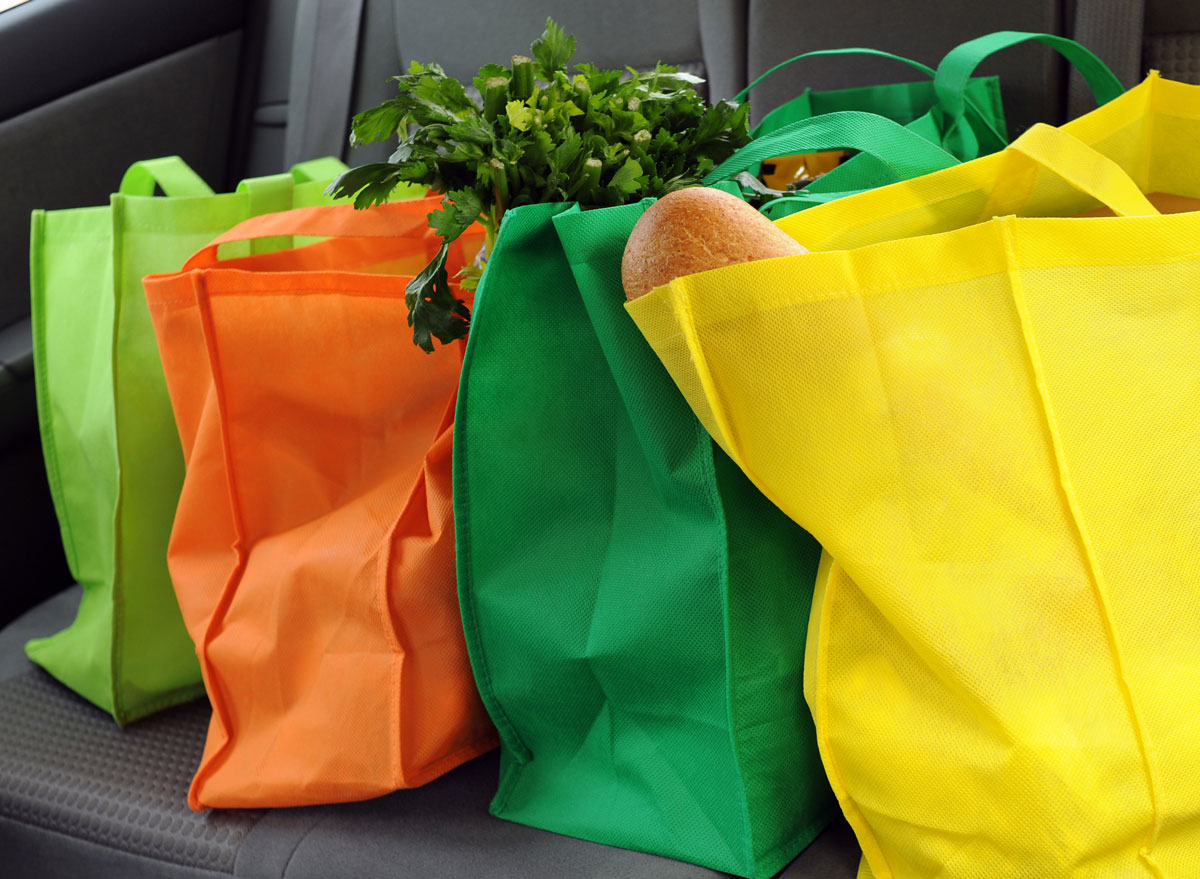 "During quarantine, I tried online ordering through Instacart for the first time and was instantly hooked. With two young kids, the last thing I want to do is try to manage them in a grocery store in the middle of a pandemic. Costco's Instacart delivery has been instrumental in keeping me a Costco shopper. It's every bit worth the cost markup for same-day delivery. Their substitution program is also an easy bonus." -Christina C.
Related: The Secret Costco Perk You Never Knew About
"We know we can try anything and if we don't like it, we can just return it—even years later. As long as they can find it in your shopping history, you can return it, no receipt needed. We often purchase items we are curious about, knowing that if it does not work out we can return it." – Todd K.
Related: 7 Weirdest Things You Can Buy at Costco
The gluten-free selection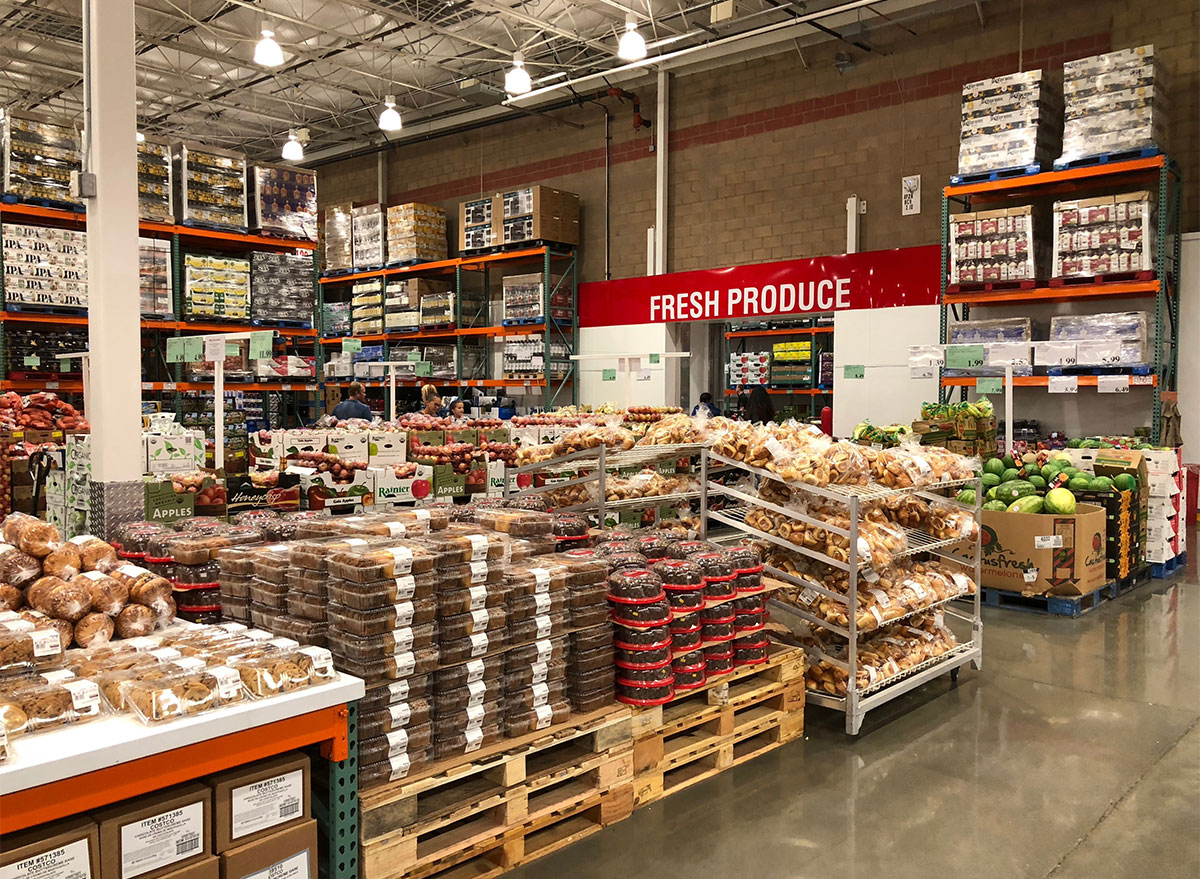 "As the main shopper in a gluten-free family, Costco has such great variety (and prices) on gluten-free items that aren't easily found elsewhere. It's so great to fill my freezer with ready-to-eat gluten-free frozen meals such as pizza, stuffed chicken breast, and even loaves of bread." -Sharon M.
Related: 7 Best Items at Costco's Bakery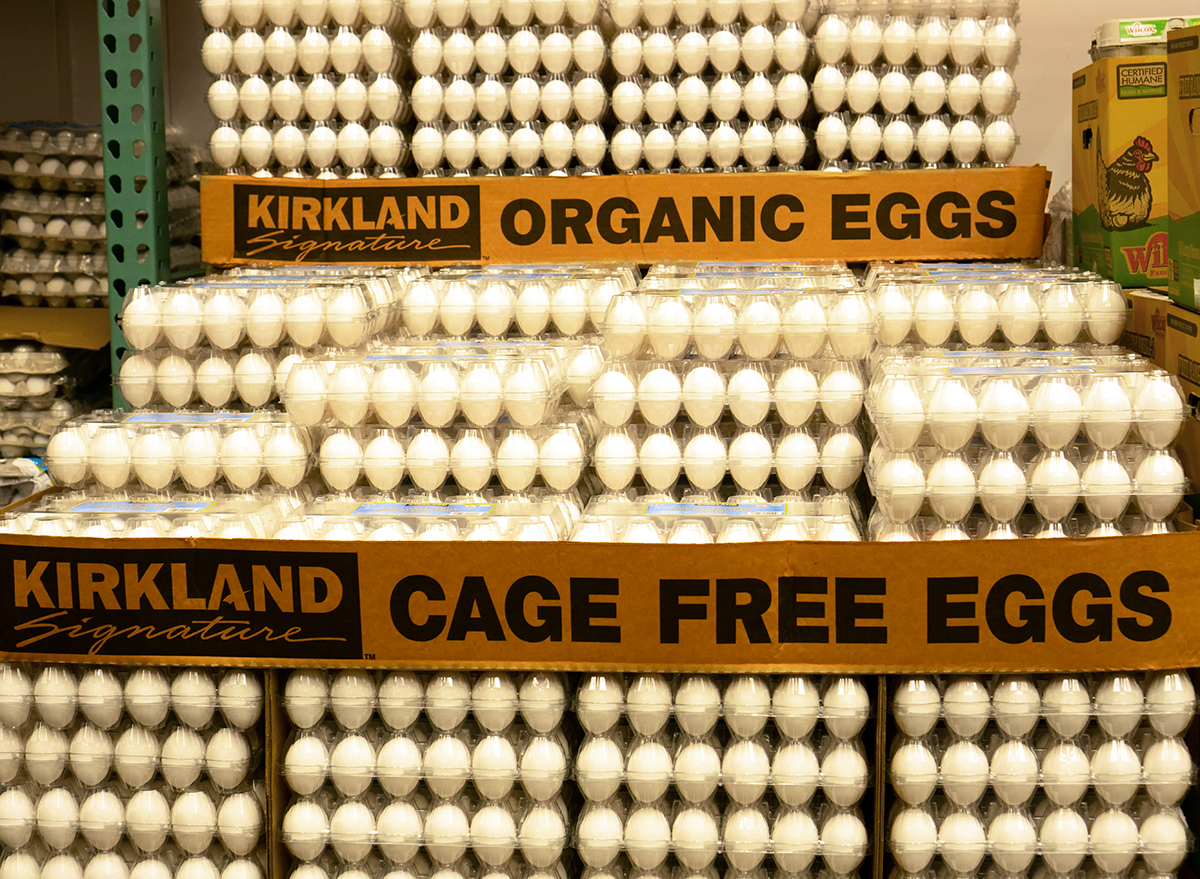 "I love all the organic offerings—I buy numerous organic snacks that contain wholesome ingredients with little added sugar, as well as organic milk, vegetables, and more." -Jinan B.
Related: 18 Worst Foods to Buy in Bulk at Costco
The baby food and supplies
"While we've enjoyed our Costco membership for a long time, it became invaluable to us when we had a baby last year. Using Costco's Kirkland-brand formula saved us almost $1,000 when compared to buying the name-brand formula. Being able to stock up on things like baby wipes and household items also saved us from worrying about store trips during those blurry newborn months." -Elizabeth H.6254a4d1642c605c54bf1cab17d50f1e
Related: 17 Secrets You Never Knew About Costco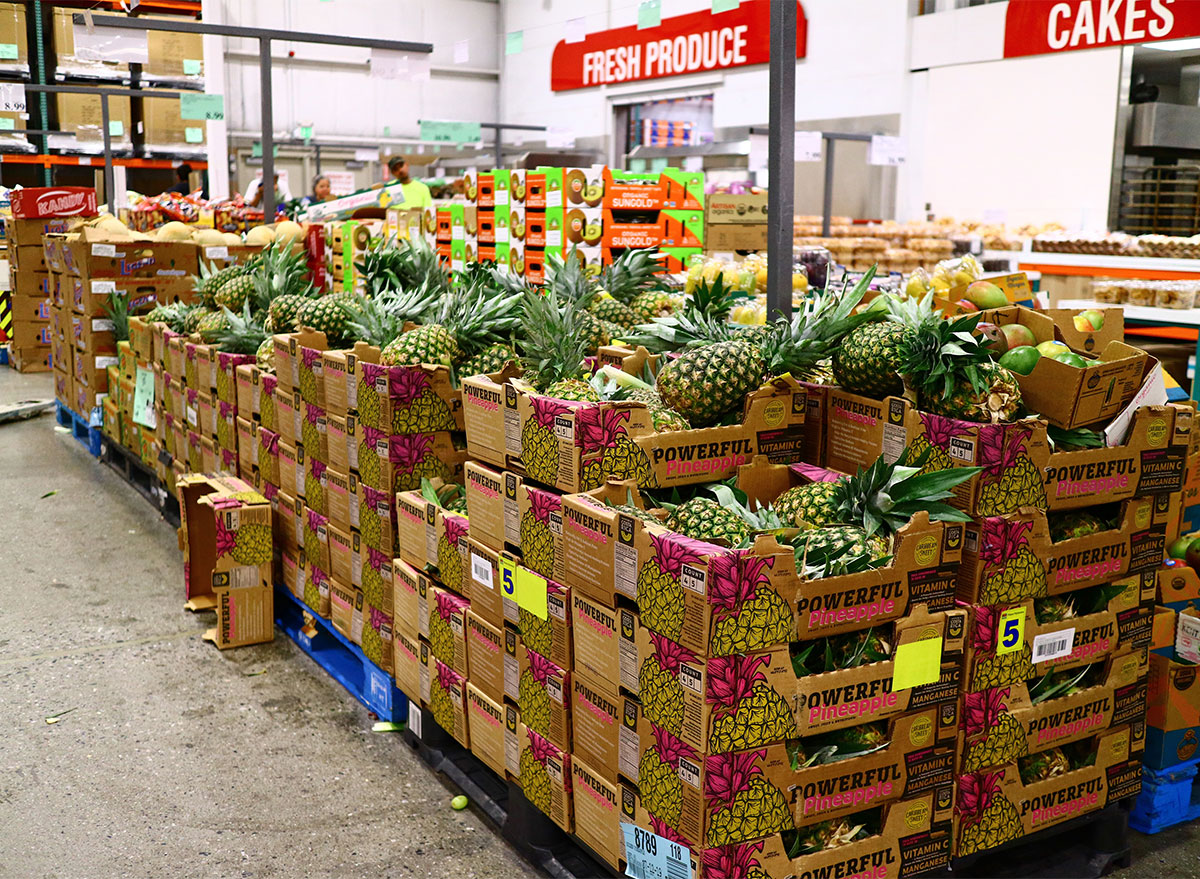 "I have purchased fruits at other stores and it's always hit and miss—one day it's good, the next time, horrible. Not with Costco—their fruits are consistently yummy!" -Chantay B.
Related: The Best & Worst Produce Buys at Costco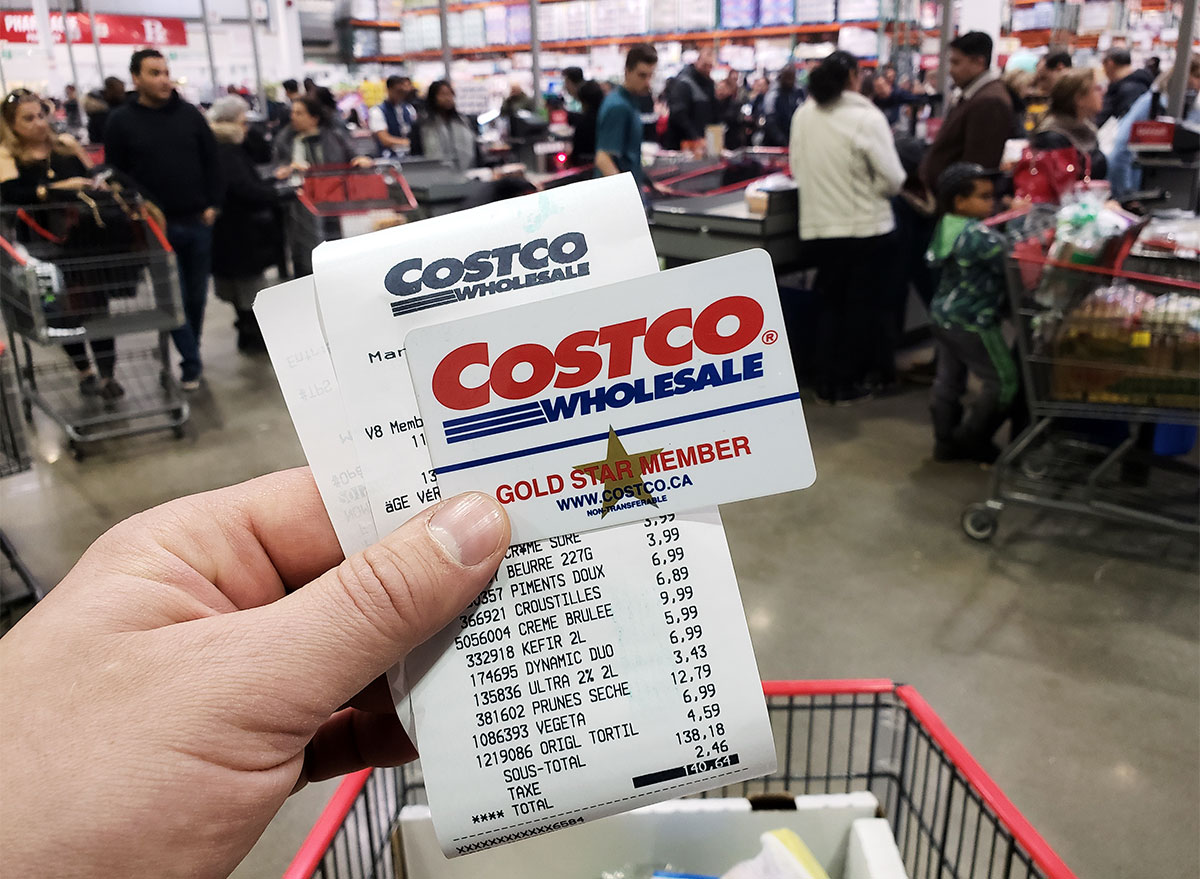 "I like their policy that if an item you purchased in the store goes on sale shortly after you bought it, they will refund the difference." -Beth B.
Related: 7 Surprising Foods You Didn't Know You Could Get at Costco's Deli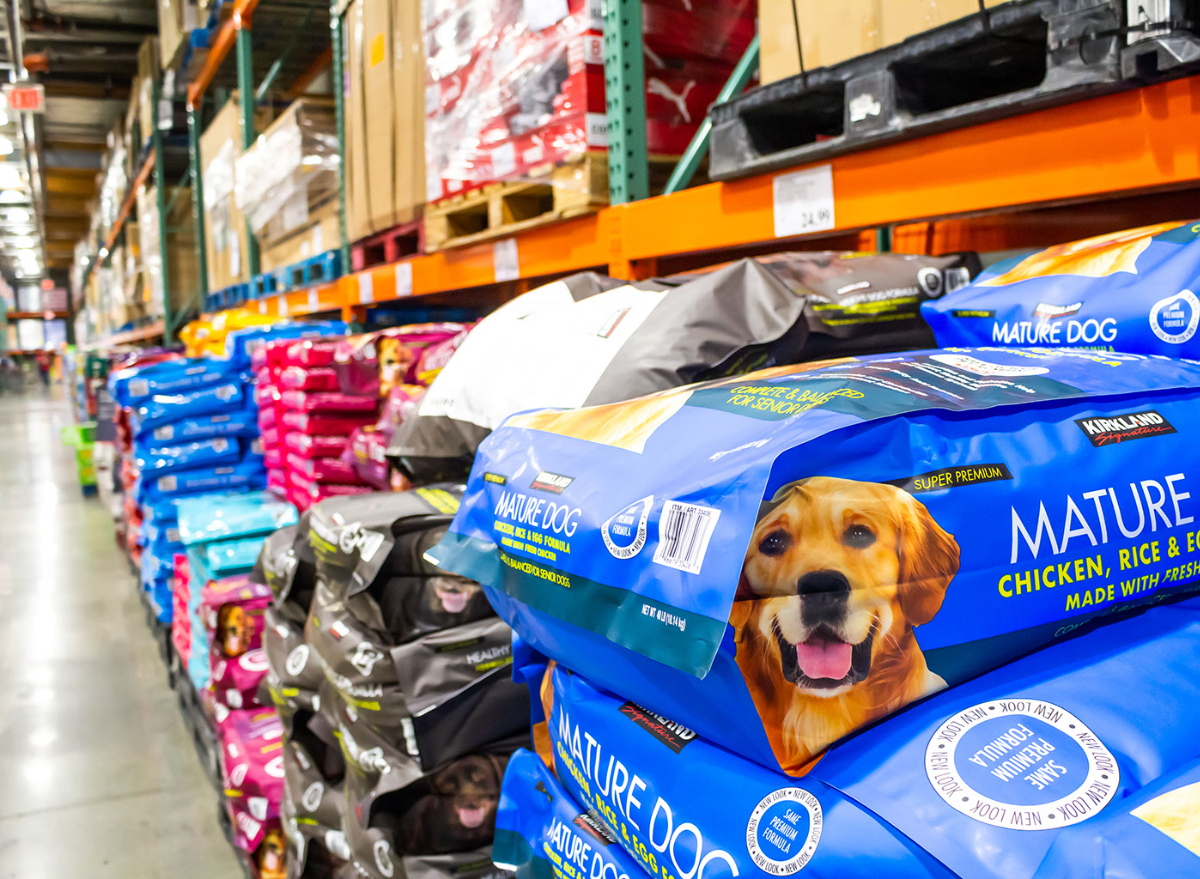 "As a pet fosterer and dog dad, Costco has been a lifesaver when it comes to buying pet supplies. If I went to a grocery store and bought regular-sized bags of food, I could never afford it, let alone buy extra to donate to local shelters. I go to Costco maybe once a month and buy four to five giant bags of dog food, and if dog beds are on sale, I'll pick up a couple for my fosters or for the local shelter and rescue organizations." -John C.
Related: 15 Costco Hacks That Take Full Advantage of Their Deals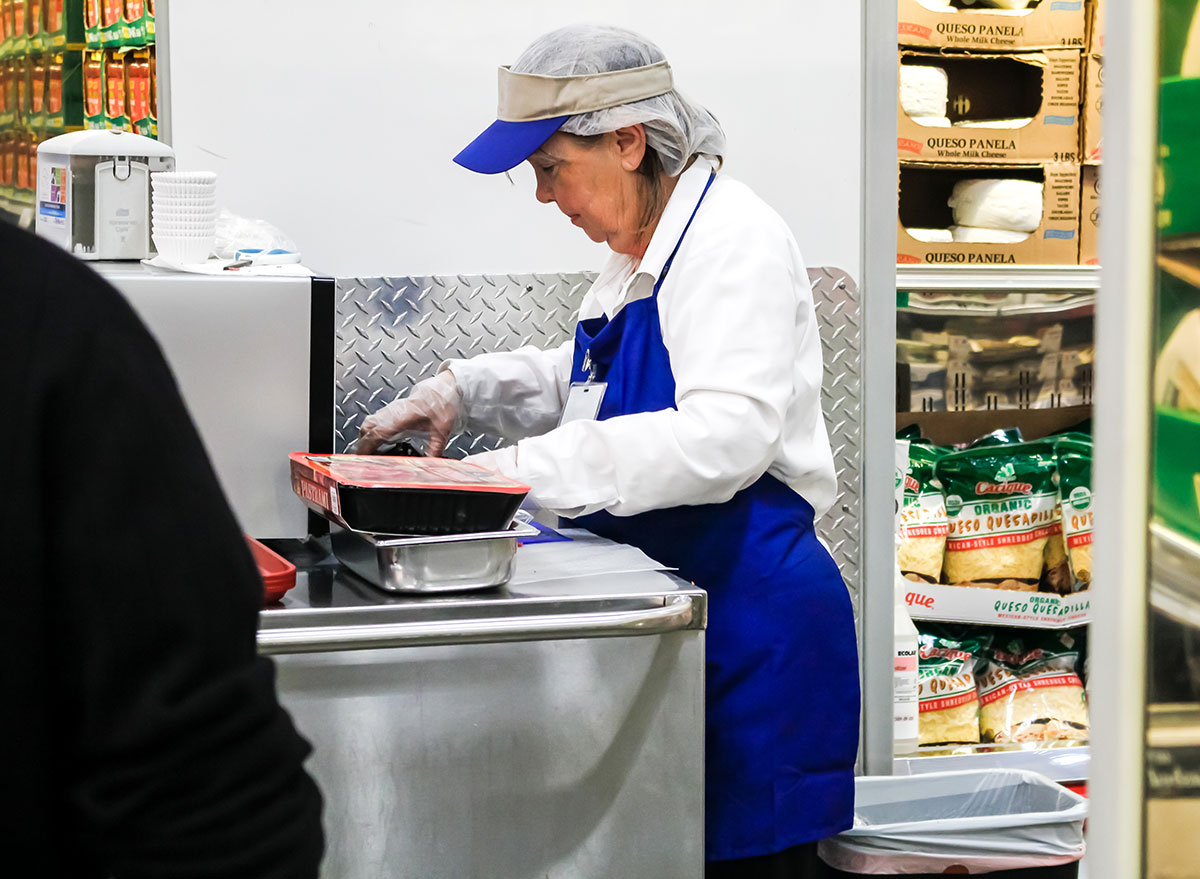 "The most important reason why I am dedicated to Costco is how good they are to their employees. I know that when I spend my money there, I am helping them provide a good workplace for their staff, and that means a lot to me." -Tavia H.
For more, make sure to check out these 15 Best Costco Appetizers You Can Serve Tonight.