13 Creative Ways to Use the Food You Have
Do you find yourself with random odds and ends in the fridge? Use them up with these clever tricks!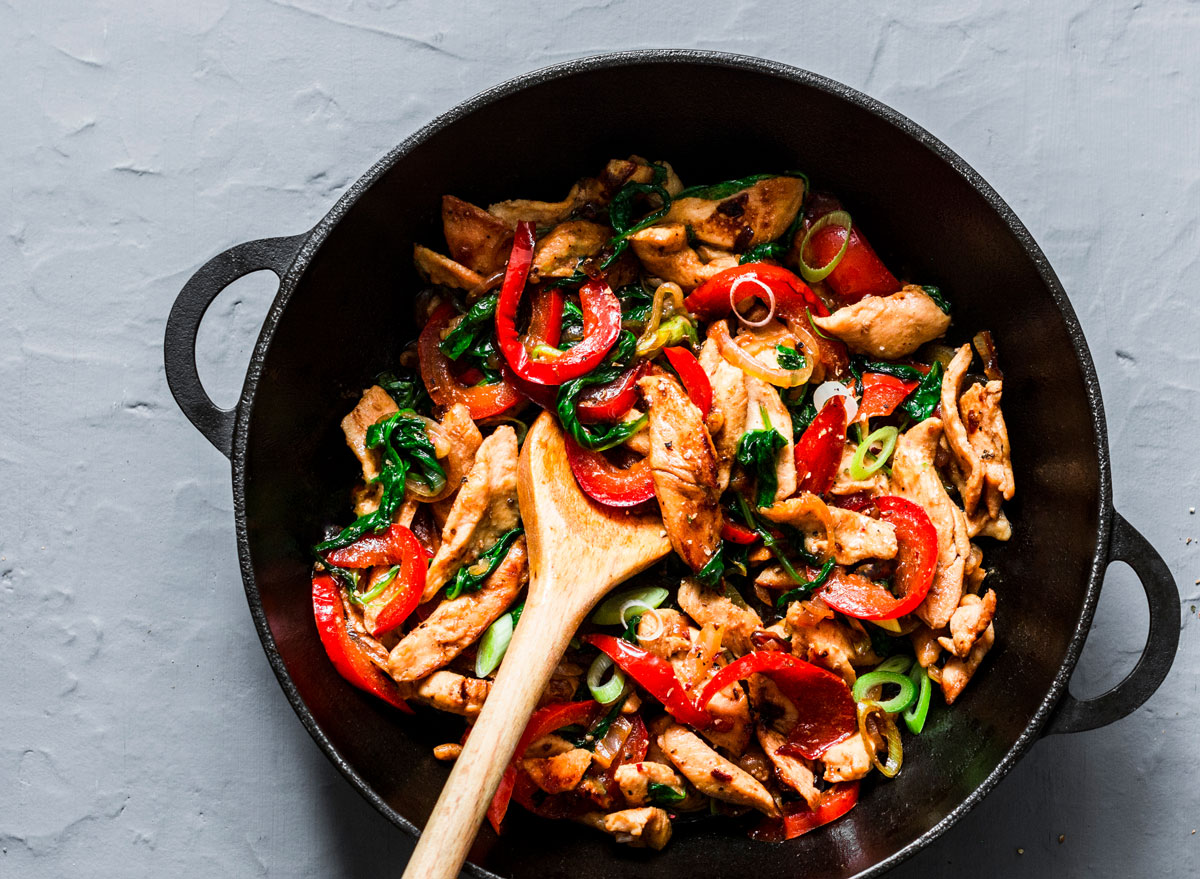 Not sure how to use up that leftover can of beans? How about that random container of dinner leftovers from two nights ago? While it may seem like you have a lot of random things in your fridge or pantry right now, there's actually a lot of different meals you can make using those items. So grab the leftovers you want to use up and try one of these 13 creative ways on how to use up the food you have.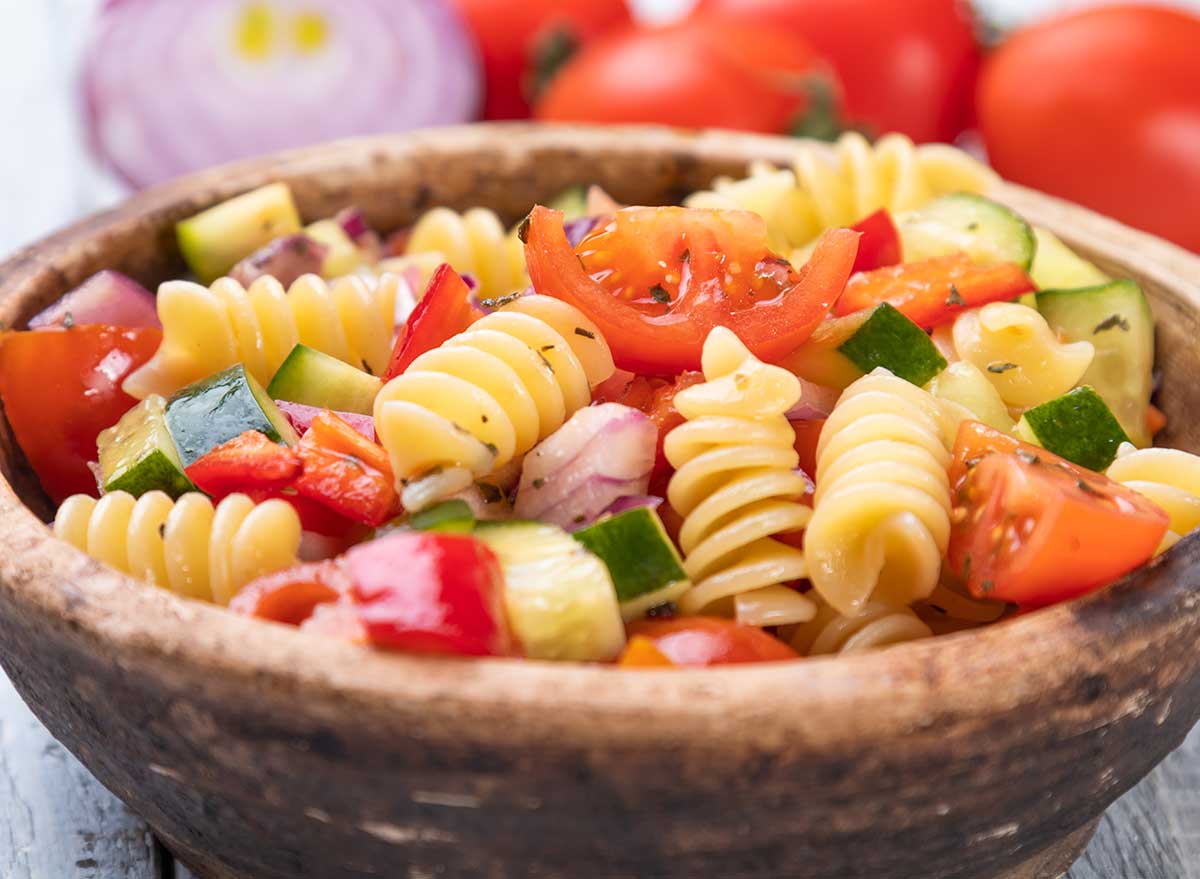 Turn your leftovers into a yummy pasta salad to enjoy for lunch! Cook up some pasta, then place in the fridge to cool. Toss up your leftover vegetables in it with a little bit of oil and leftover cheese. Sprinkle in with your favorite seasonings—like an Italian seasoning, or a simple combination of salt and pepper.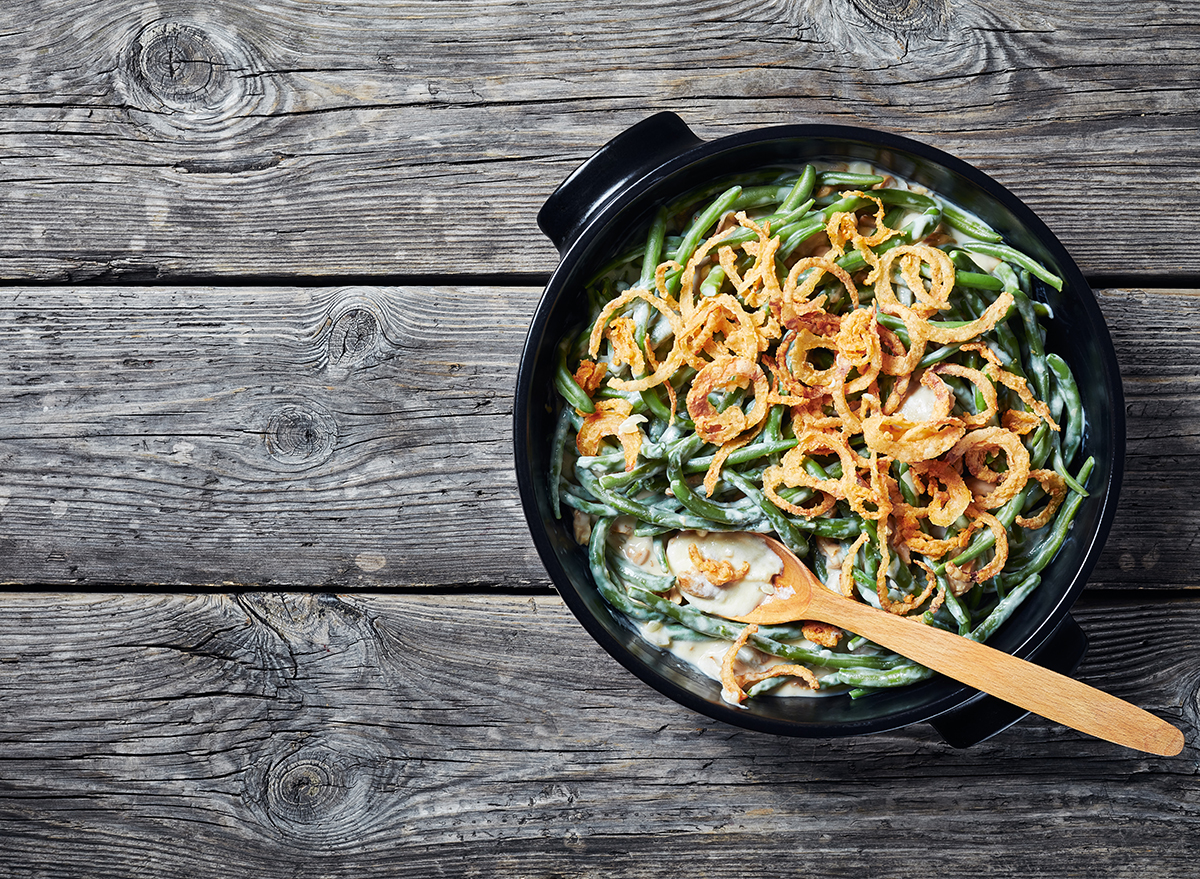 Casseroles are the perfect way to use up your leftovers! For a simple way to use up those vegetables, bake them with some chicken sausage and diced potatoes. Mix together with a tablespoon of olive oil, sprinkle some salt and pepper, and bake in the oven at 400 for at least 30 to 40 minutes.
If you find yourself with some leftover meat, potatoes, and vegetables in the fridge, turn it into a skillet! Heat it up on a skillet with some olive oil or butter, then add a fried egg on top. Makes for an easy and filling breakfast.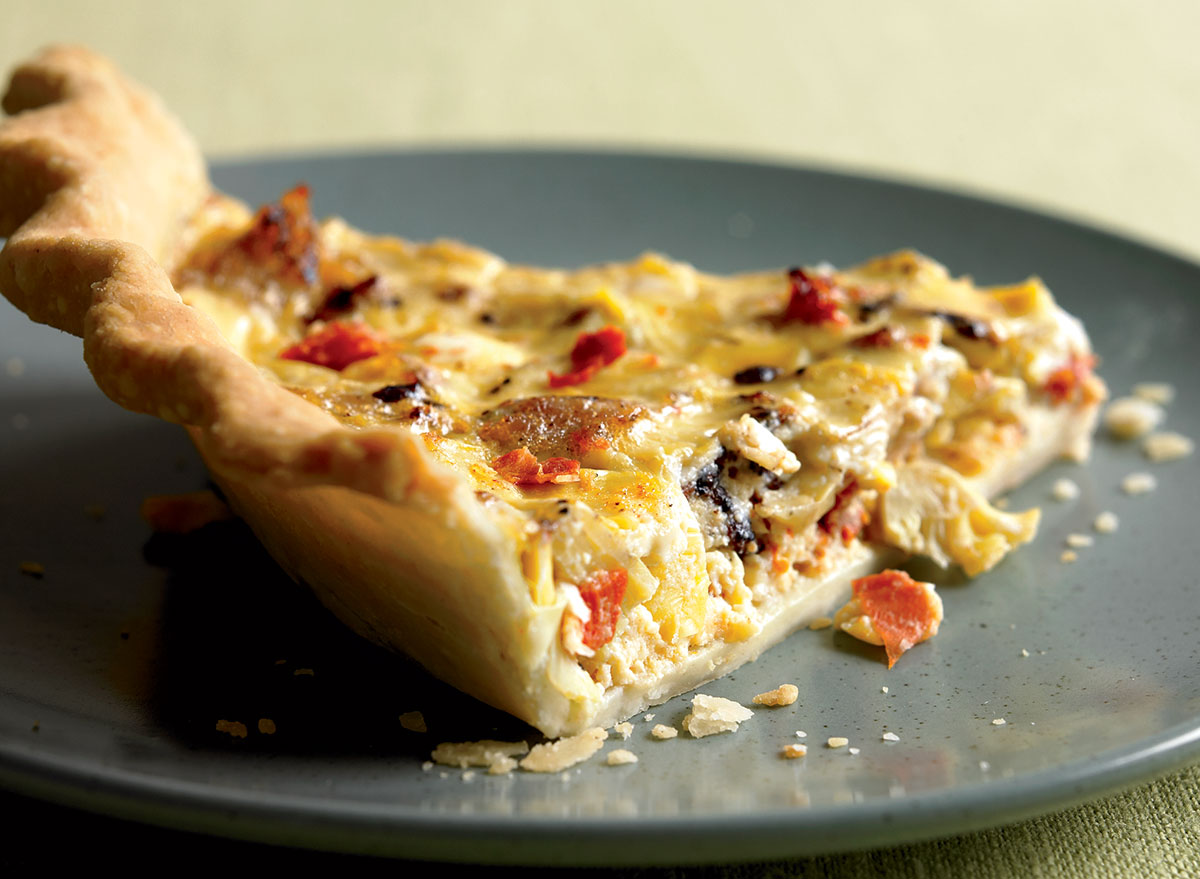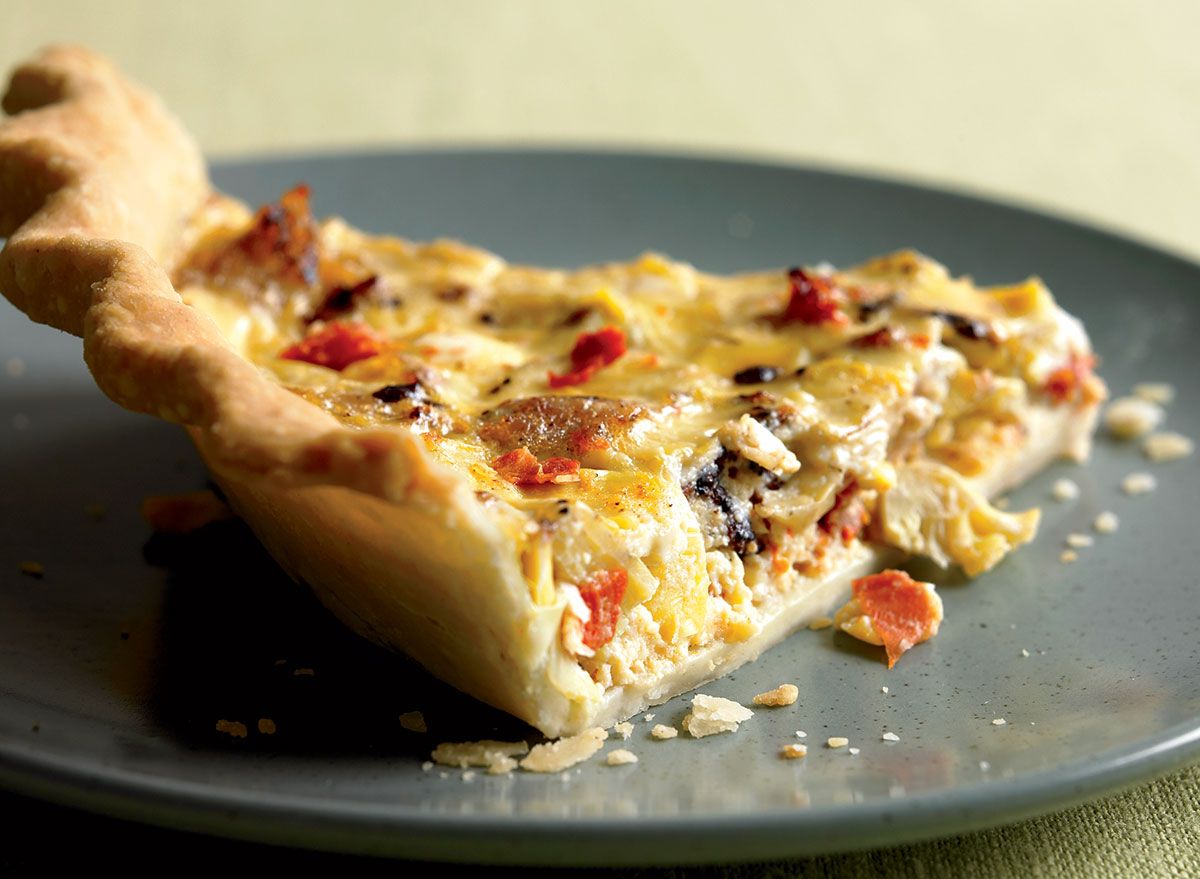 Speaking of breakfast, there are probably a lot of leftovers in the fridge you can use to make a quiche! Quiches are great for breakfast, lunch, and dinner, so why not prep one with some of your leftovers? You can use a leftover can of artichokes and chicken sausage or leftover spinach and ham! Don't have those things? Follow the same formula for making a quiche using these recipes, but fill them with whatever vegetables and cheese you have on hand.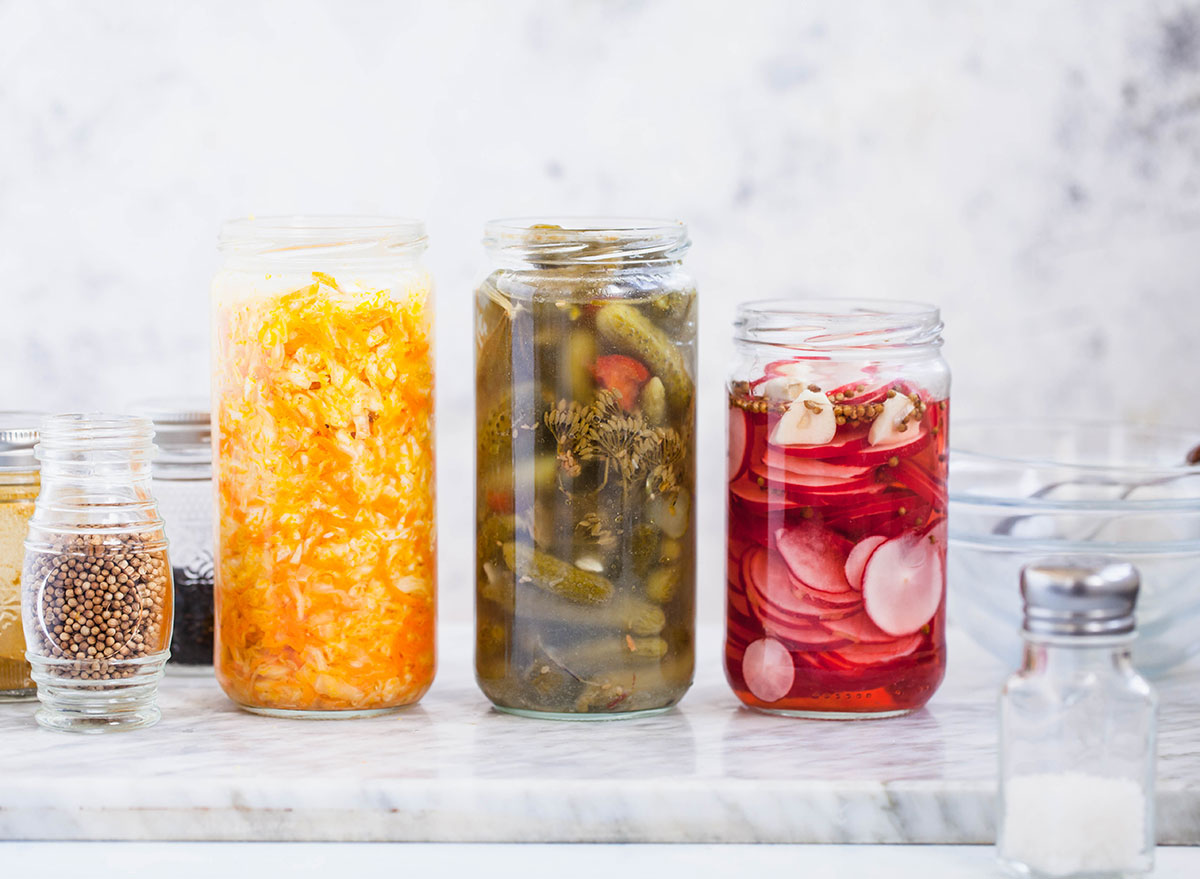 Don't let those fresh vegetables and fruits go to waste! Why not try preserving them? Make your own jam or try pickling your vegetables with some vinegar.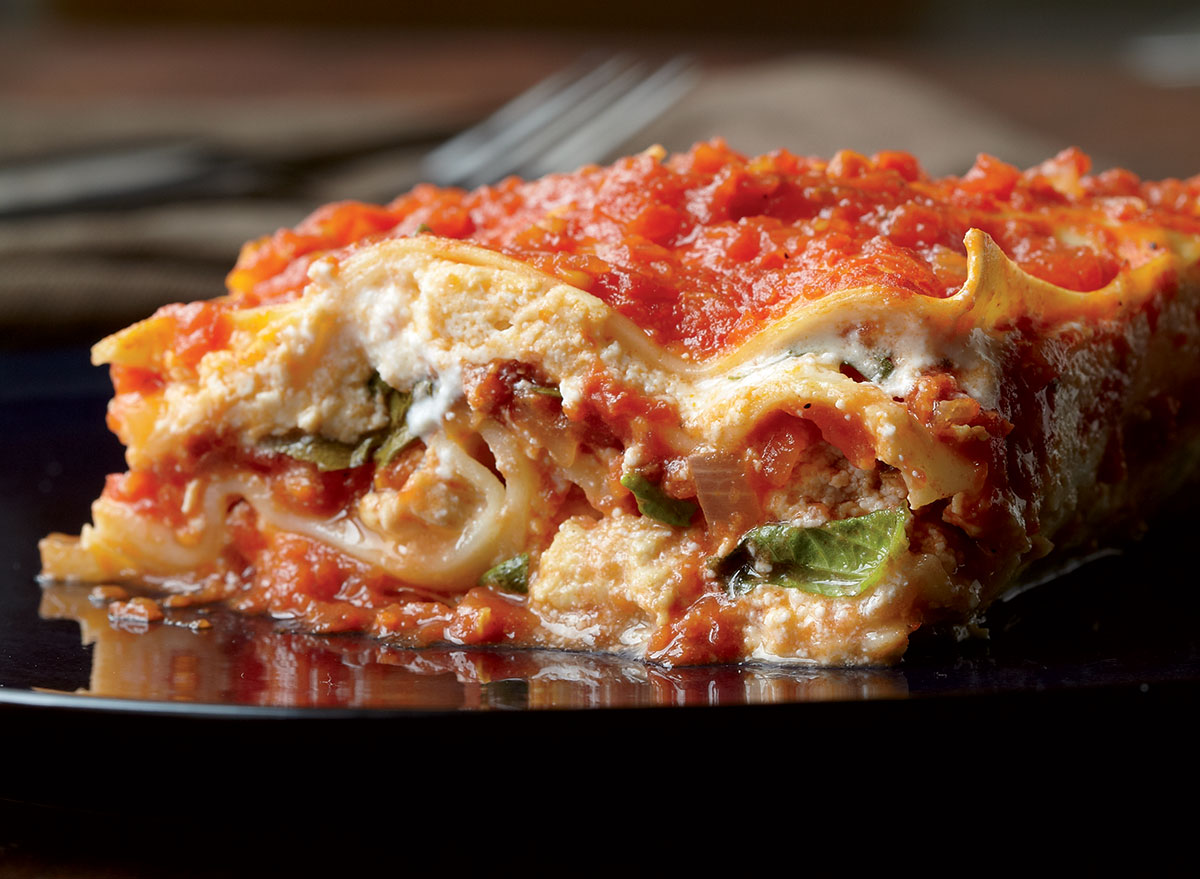 Even if you can't eat up everything in your fridge now doesn't mean you should let it go bad! Prep one of your favorite meals and freeze it for later. Some easy meals to prep and freeze include lasagna (or lasagna rolls!), crock-pot meals, or other healthy casseroles.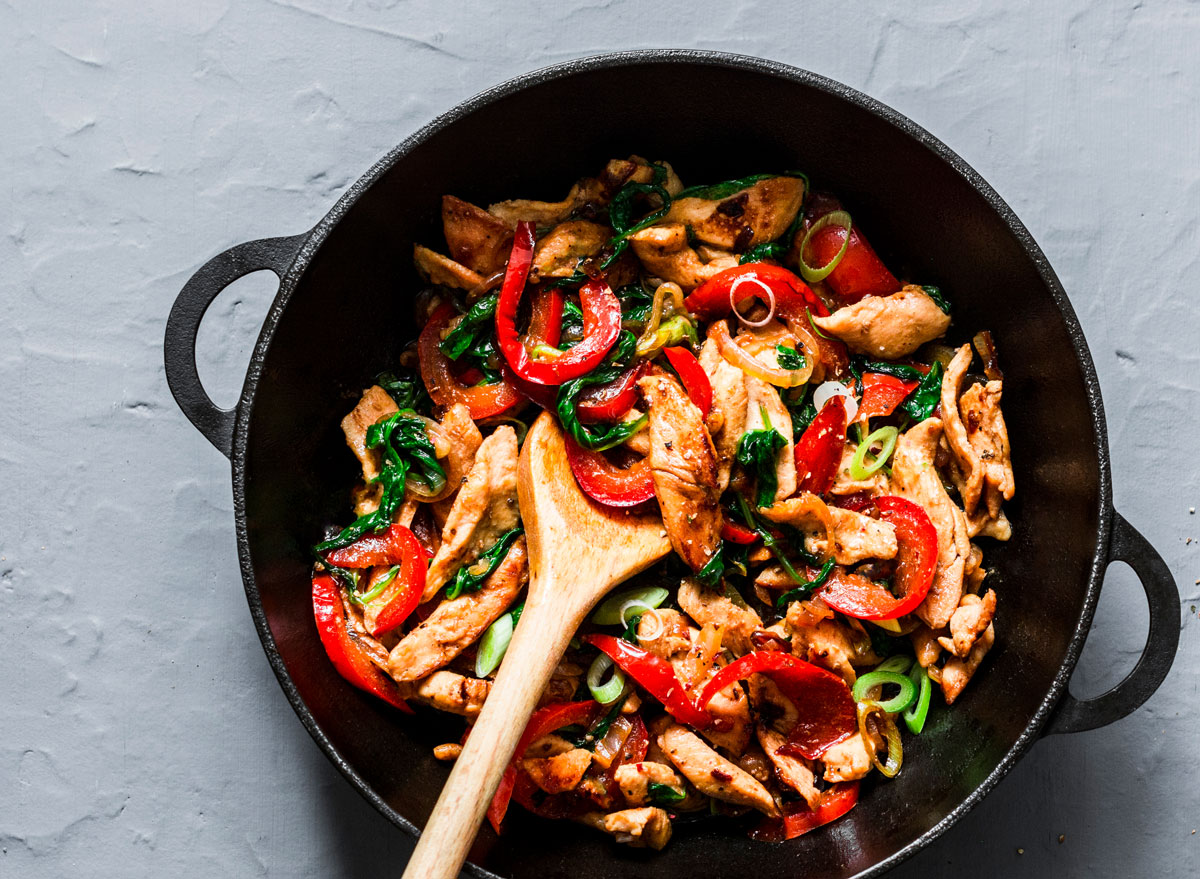 One of the easiest ways to use up your cooked vegetables and meat is by throwing it together in a stir fry! Cook some rice or ramen noodles and stir fry them with your leftovers until they are warmed through. Some great flavorings to add include soy sauce with a sprinkle of ground ginger, peanut sauce, chili sauce, or teriyaki sauce.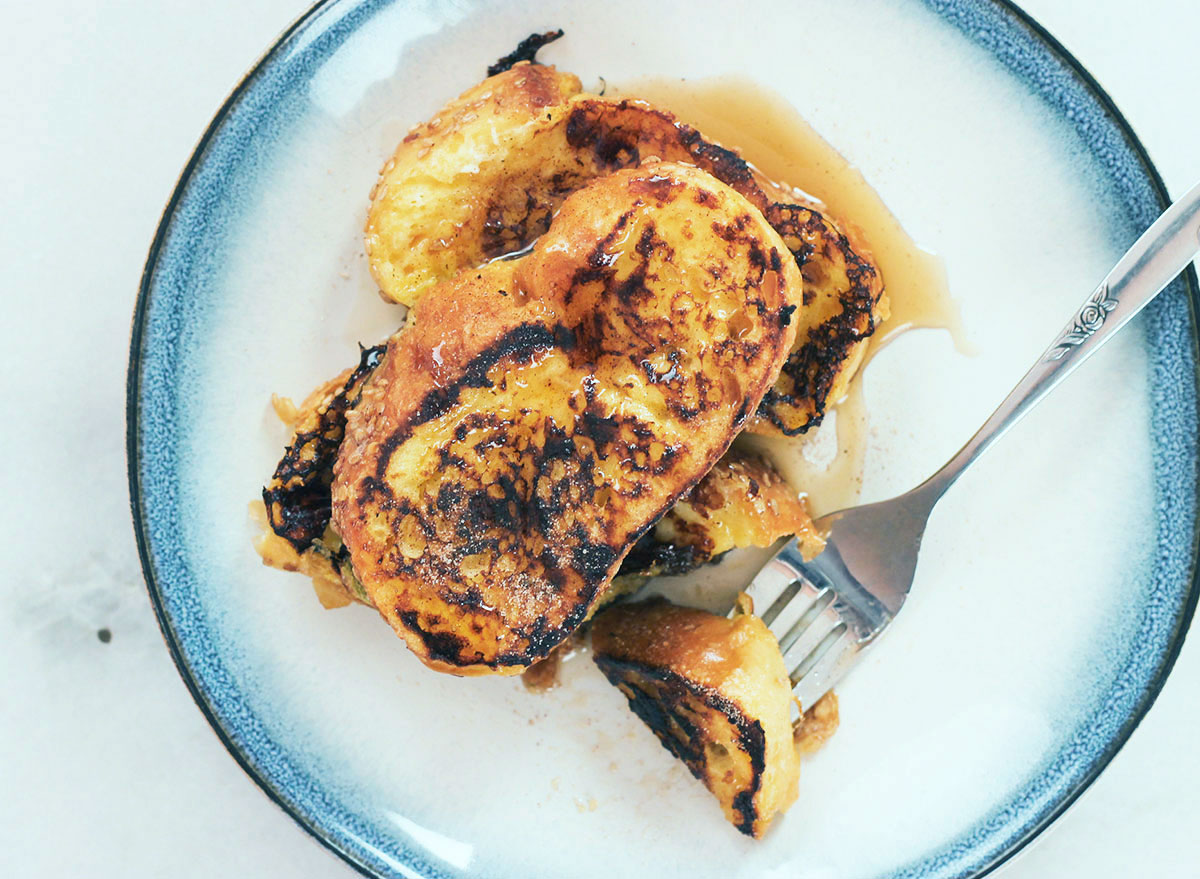 Have some stale bread you need to use? Whip up some french toast! Dip the bread in a bowl with egg, milk, and a splash of vanilla extract. Cook on a skillet with melted butter, sprinkling cinnamon sugar on both sides of the bread. Or skip the vanilla and cinnamon sugar and make it savory! Serve with grated parmesan cheese and those leftover roasted vegetables in the fridge.
Boil your scraps for a stock.
Have leftover chicken bones and food scraps? Boil them and make a chicken stock! Jar up the chicken stock and leave in your fridge to cook with all week.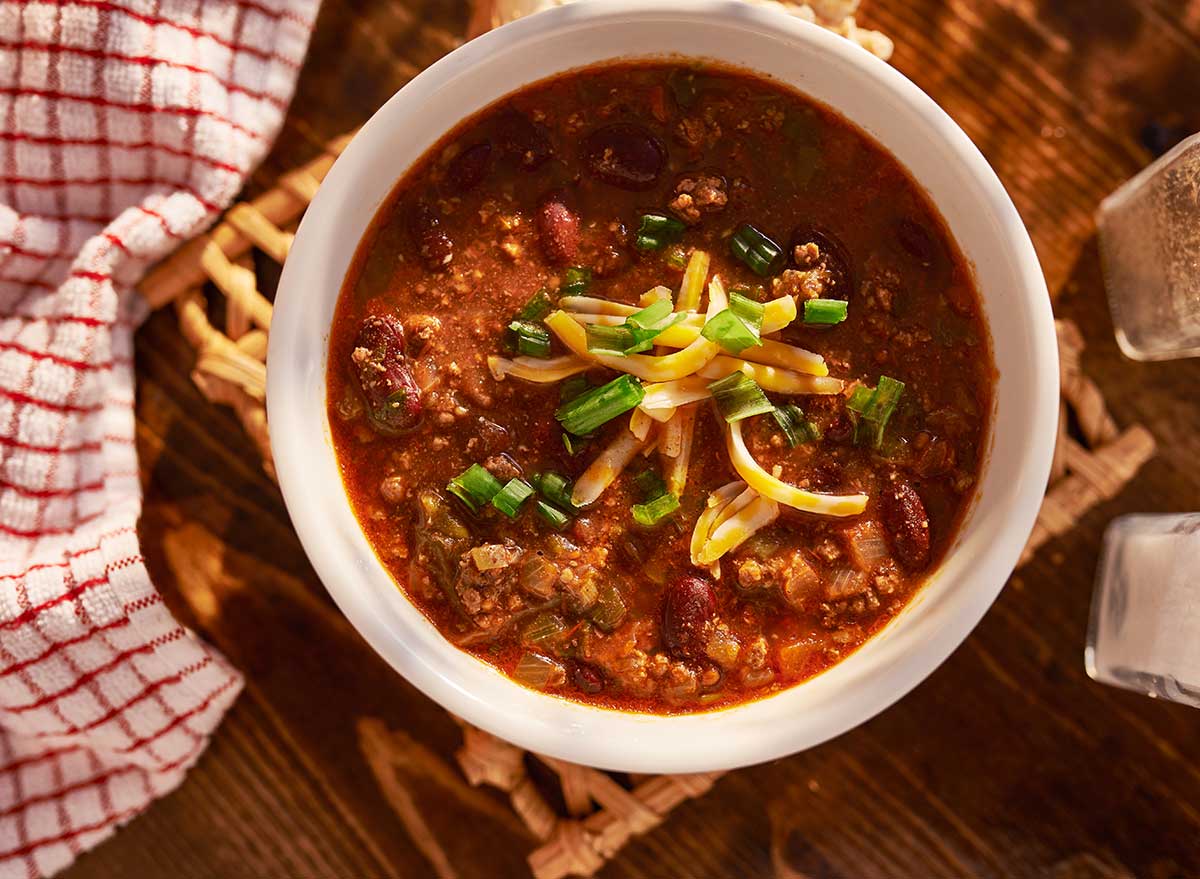 There's nothing like a bowl of comforting chili to get you through the week, especially if it means using up your food scraps. Use up any leftover cans of beans and tomatoes you have in the fridge, dice up an onion, add in any leftover meat like ground beef or turkey, and sprinkle in a homemade taco seasoning. Simmer on low for an hour so the flavors mix in nicely, then serve with any leftover shredded cheese.6254a4d1642c605c54bf1cab17d50f1e
Fold it into a quesadilla.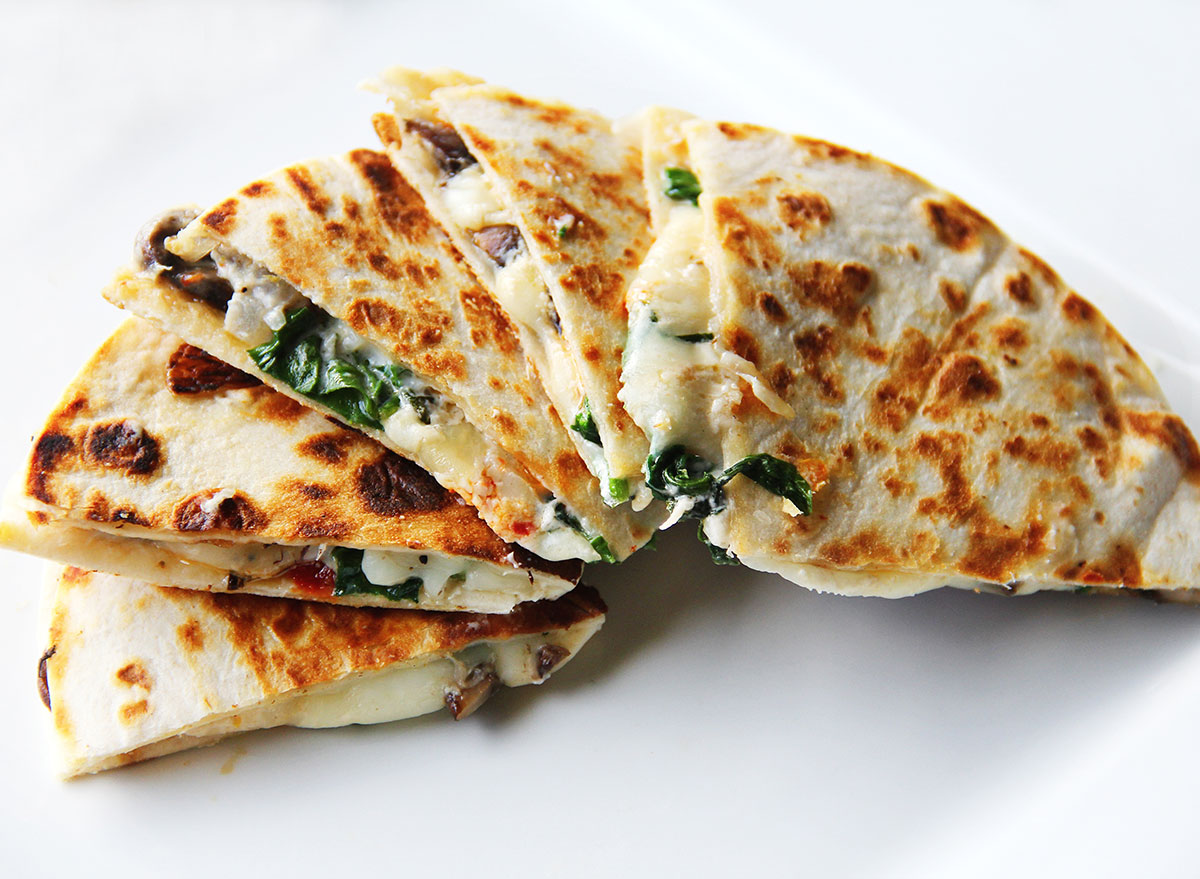 Throw in that leftover chicken and vegetables into a quesadilla! You can even make your own homemade tortillas for this. Add in shredded cheese, sprinkle in some taco seasoning, and cook on a skillet on each side for at least one minute.
Make a charcuterie board.
Have leftover odds and ends in your fridge? Turn it into happy hour and make a huge charcuterie board! Add in your leftover fresh fruit, cut-up vegetables, sliced cheese, cured meats, hummus, bread, crackers, olives, nuts, and anything else you have that you need to eat up!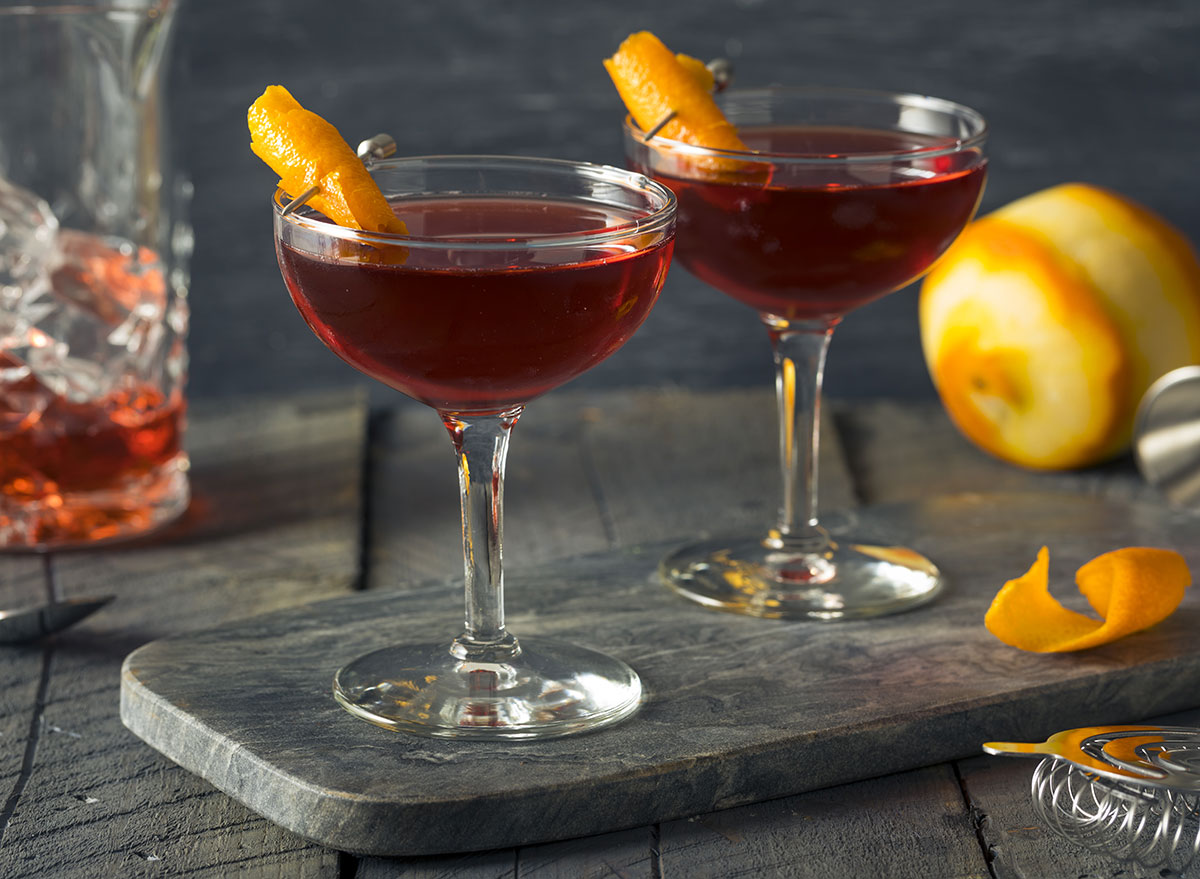 If you find yourself with leftover fresh fruit that you need to use up, why not make yourself a delicious cocktail? Use the juices from that fruit in your drinks, or simply as a fancy garnish.