9 Drink Brands You May Never See Again
Snag these beloved drinks while you still can.
Thankfully, our weekly grocery runs have largely gone back to normal, with most of the food and drinks fully stocked on the shelves. But the coronavirus pandemic has definitely created some lasting supply chain effects, from shortages of frozen breakfast foods to other pantry staples. Plus, brands like Coca-Cola and Campbell's have had to make tough decisions to cut less popular food and drink items from their roster in order to meet the demand of the bestsellers. We listed 9 beloved drink brands that have been affected by nationwide shortages and discontinuations below. Get them while you still can, and for more on grocery shortages, check out our list of 8 Grocery Items That May Soon Be in Short Supply.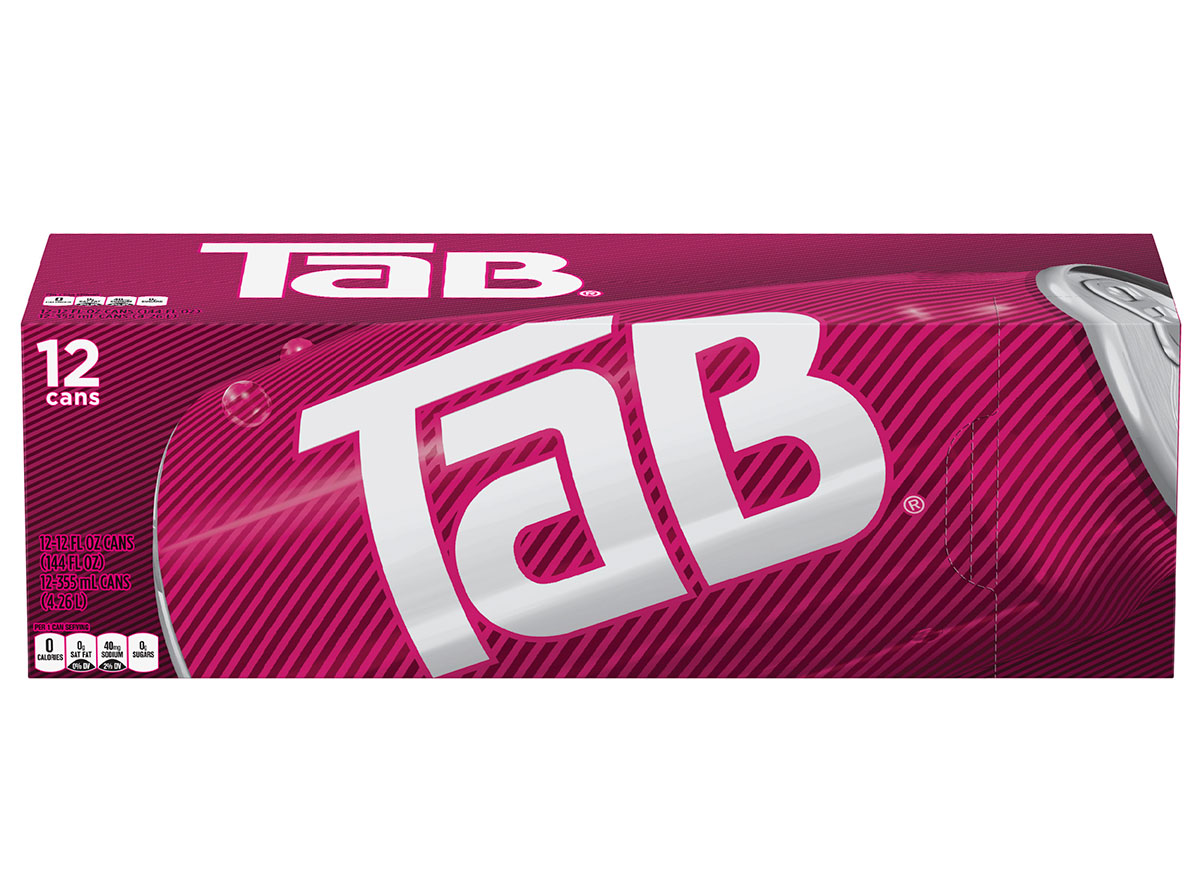 Coca-Cola's 1960s creation, Tab soda, has reached the end of its run. The brand announced on Oct. 16 that it would be ceasing production of the sugar-free soda. Tab was hyper-popular from the 1960s through the 1980s but waned in popularity once the better-tasting Diet Coke was created. If you're a Tab fan, scour the shelves before it disappears for good.
Here's why Coca-Cola Is Discontinuing This Diet Soda After 60 Years.
Along with ceasing production for Tab, Coca-Cola announced limiting operations for other drinks they currently sell on shelves, including the Diet Coke Feisty Cherry flavor. In a recent announcement on their website, Coca-Cola shared a list of a few beverages that would be removed from shelves in order for the company to focus specifically on their best-selling products—as well as their newly promised products including Topo Chico Hard Seltzer.
Speaking of disappearing food items, here are 11 Foods Disappearing From Grocery Store Shelves.
The beloved bottled smoothie brand Odwalla was discontinued by parent company Coca-Cola earlier this summer due to competition in the store-bought smoothie space. Though they certainly weren't a healthy bottled smoothie option, they did taste pretty darn good.
Along with Odwalla, here are 9 Popular Food Brands You May Never See Again.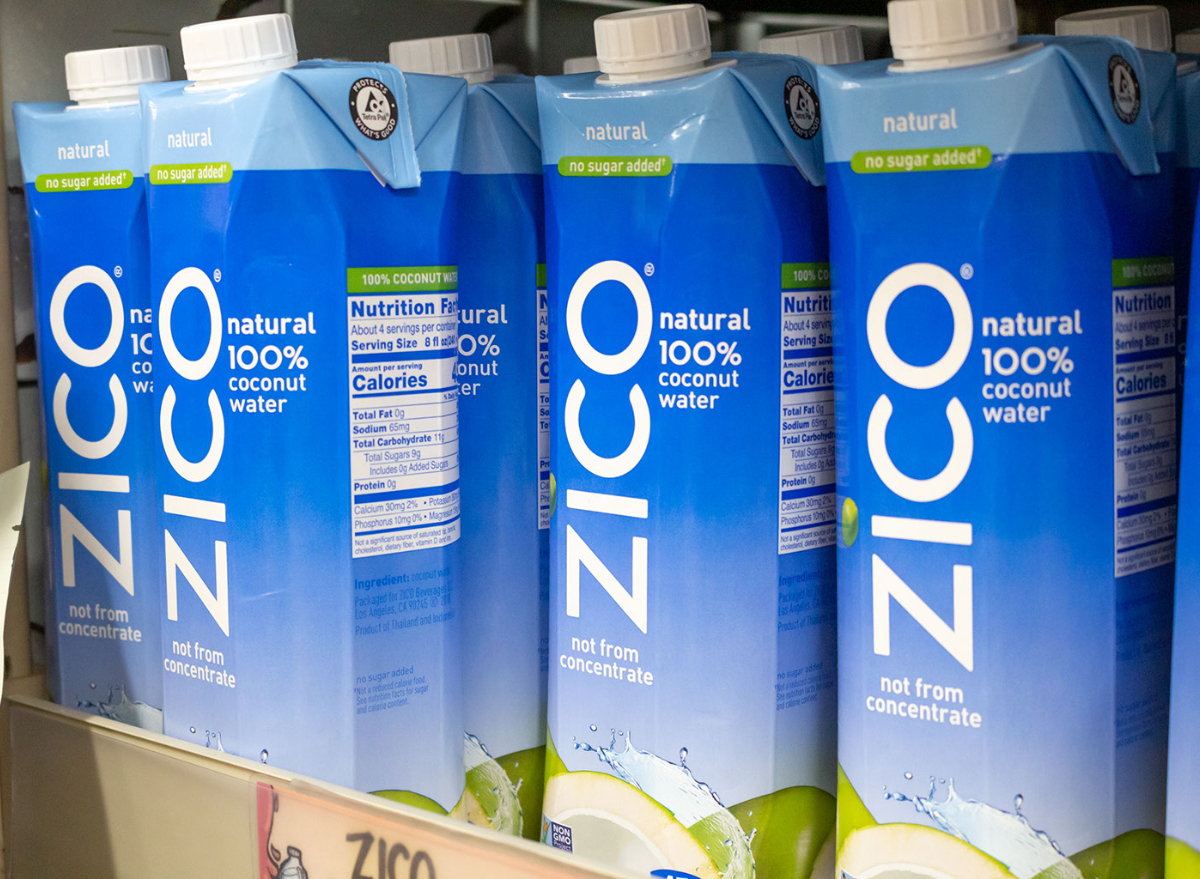 Another Coca-Cola product bites the dust amid the pandemic. Zico coconut water is a part of the parent brand Coca-Cola's decision to cut its less popular brands and ramp up production of its bestsellers. Zico never caught up with its biggest competitor, Vita Coco. You can still find it on shelves through the end of the year, so if you're a die-hard Zico fan, snag it while you still can.
Coca-Cola will also be completely retiring Northern Neck Ginger Ale by the end of this year. According to WTVR 6 News, the causes of retirement are due to the coronavirus pandemic and an aluminum shortage that took place this summer. Although Northern Neck Ginger Ale is a local favorite for many, the news of losing this beloved drink is certainly a sad one for those who love it.
Speaking of, Can Ginger Ale Really Help Cure Your Stomachache? We Have the Answer.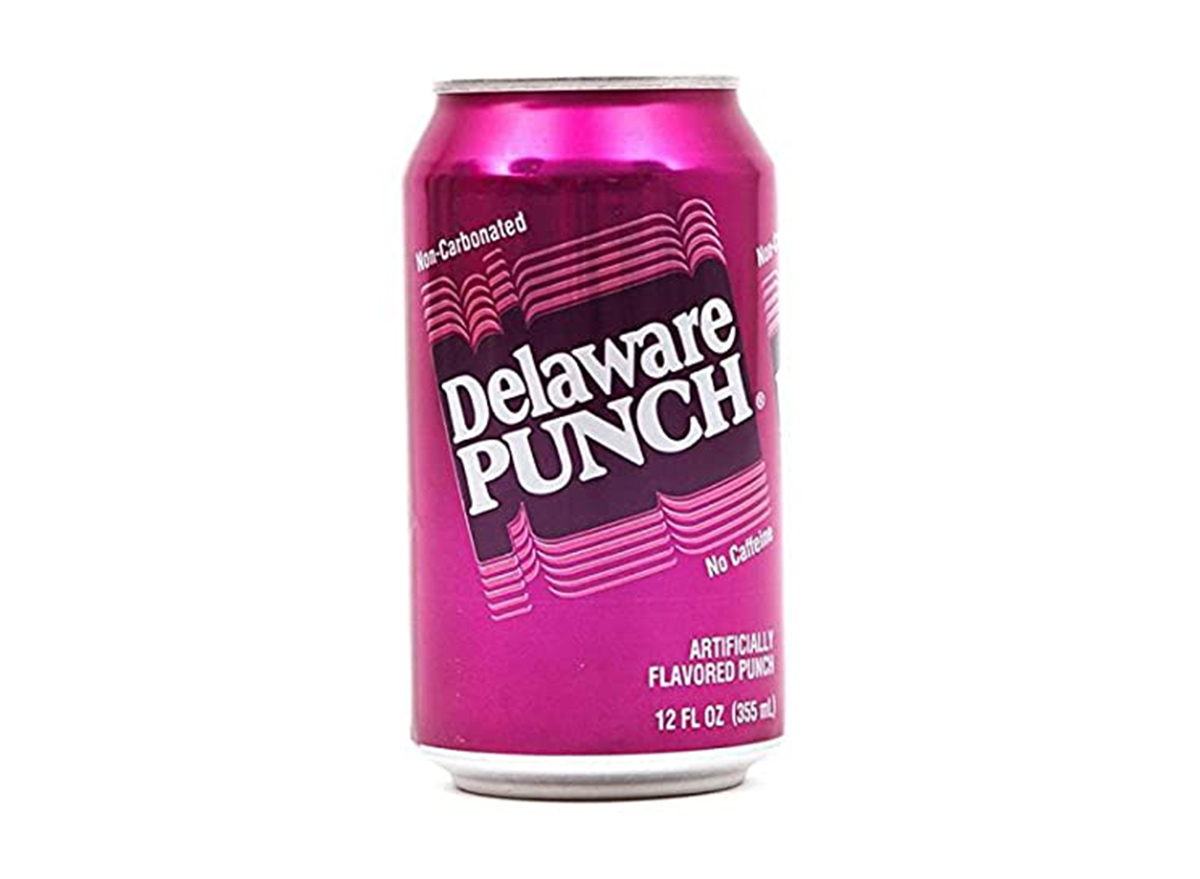 Delaware Punch was also one of the many drinks nixed from Coca-Cola's production due to the pandemic. This local favorite was originally created in 1913 in—get this—Delaware County, Ohio! That's right. The Delaware Punch is actually not a Delaware staple and is more beloved in grocery stores across Arkansas, Louisiana, and Texas.
6254a4d1642c605c54bf1cab17d50f1e
When it came to low-calorie Coca-Cola options, there were always the top three—Diet Coke, Coke Zero, and Coca-Cola Life. Unfortunately, Coca-Cola Life is one of the sodas that will be nixed from production, per the company's recent public announcement. This low-cal soda was originally introduced in 2013, and while it was originally discontinued in Europe and Canada in 2019, it will slowly be disappearing from shelves the rest of this year across the United States as well.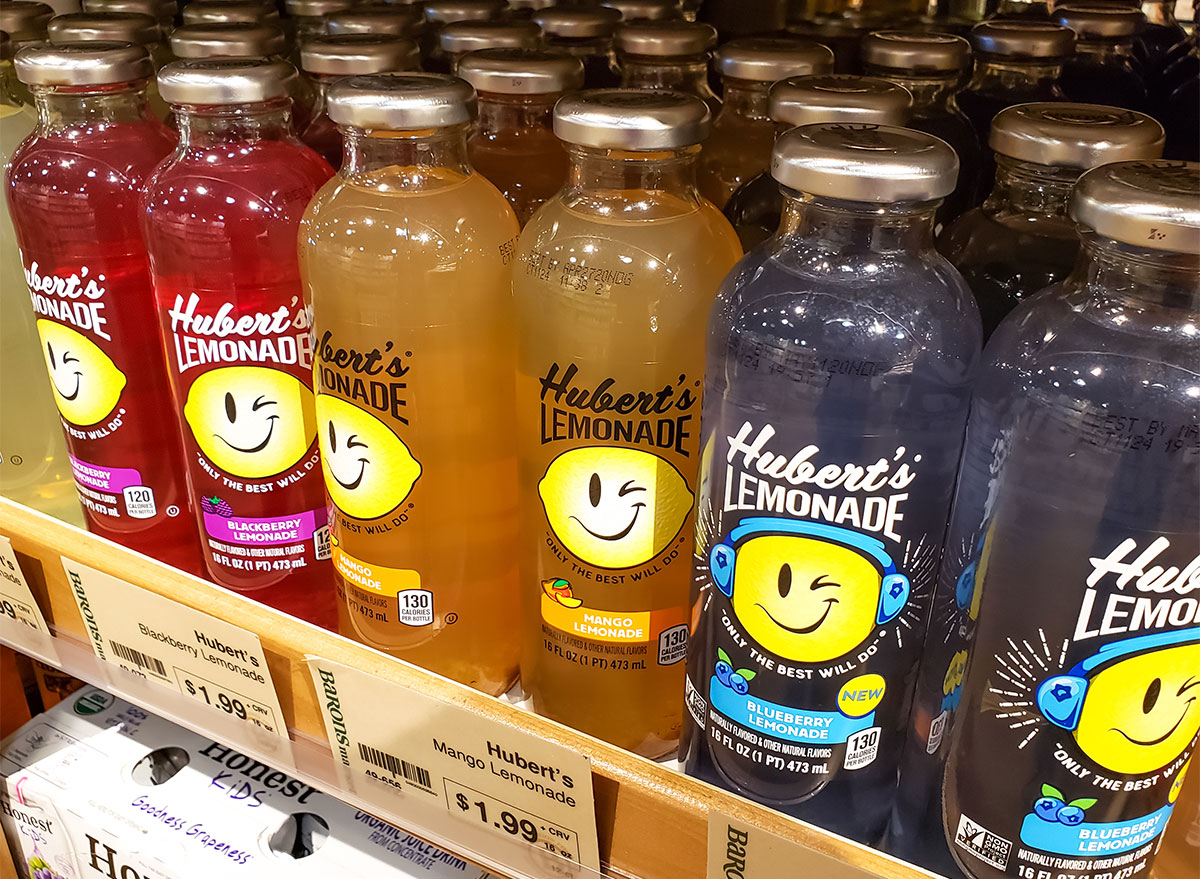 If you found yourself entranced by the adorable glass packaging of Hubert's Lemonade, you're not alone. Unfortunately, it's yet another one of the brands Coca-Cola opted to sacrifice amid the pandemic. While the yummy lemonade announced plans to halt retail sales, you can still find it in some fountain machines.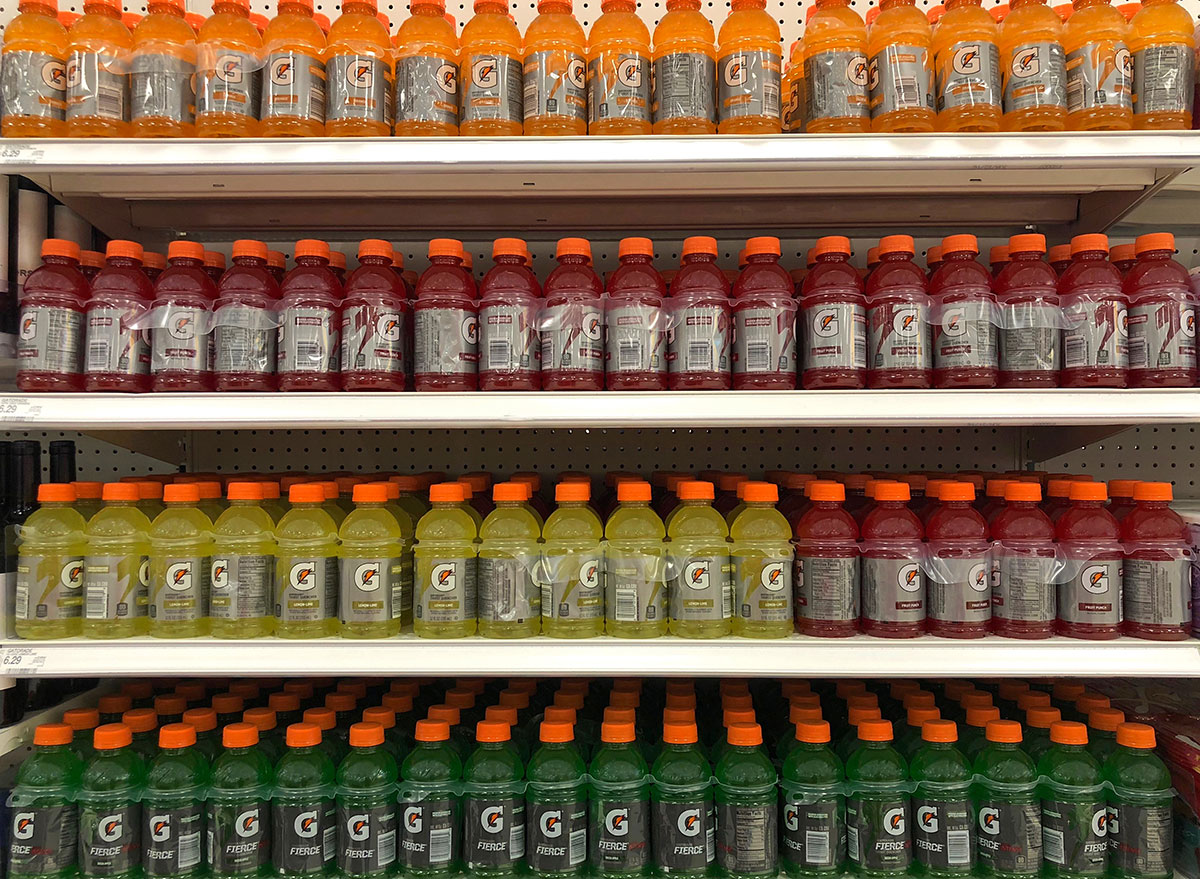 Over the summer, Gatorade experienced a nationwide shortage due to the extra hot summer and the pandemic. Known for its electrolytes and thirst-quenching powers, the drink is extra sought-after in the summer months, when temps are at an all-time high and kids are playing sports more often. Due to coronavirus restrictions, many brands are having a hard time keeping up with demand while keeping factory employees socially distanced. While Gatorade as a company is still a highly sought-after grocery shelf staple, only time will tell on which flavors will actually stay on shelves—and which ones we may not see again.
Along with these drinks, here are 16 Frozen Foods Vanishing From Grocery Shelves This Year.