5 Fish You'd Be Crazy Not to Buy at Your Grocery Store Right Now
With meat prices still high, go for this protein alternative instead!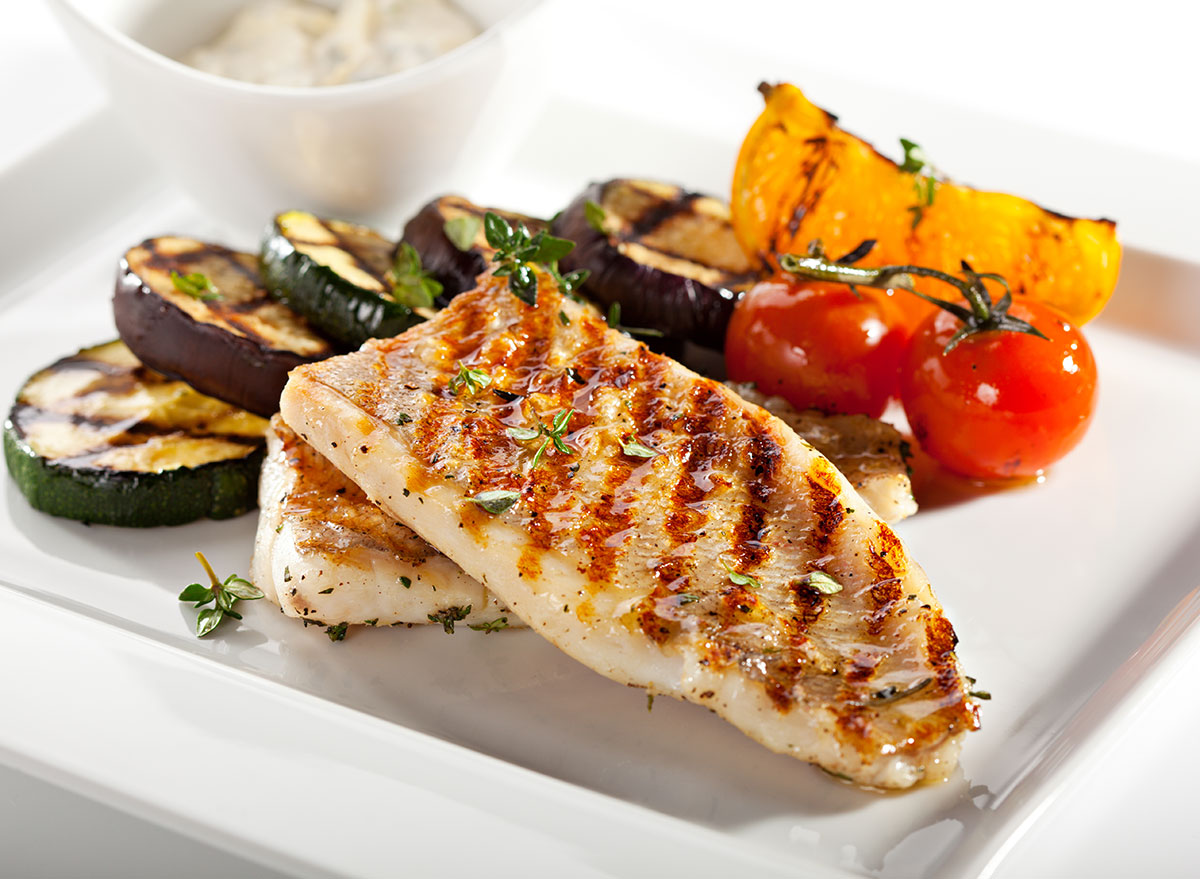 The price of a lot of grocery staples has been anything but steady lately. Seafood was impacted by fewer fishermen participating in the season and some coastal areas where the industry thrives have shut down to protect everyone in town from the coronavirus. Restaurants buy a majority of seafood that is caught, but sales in grocery stores have gone up significantly in the last few months.
For the last week of May, seafood sales went up almost 50% than the week before, according to Nation's Restaurant News. The cost is down over 30%, too, but it still might take a little bit of time to get it all the way back to normal.
That being said, fish is versatile and easy to cook and is a great way to get some protein. Here are 5 fish you should definitely buy during your next grocery trip — not only to add some omega-3's and healthy fat into your diet but also to get more for your money.
Salmon is one of the easiest seafood staples to cook at home. It's a great fish to buy right now, since prices are down up to 25% in grocery stores, according to Bristol Bay. With restaurants in many states shutting down again, it's the perfect time to perfect a few recipes like this Honey-Mustard Glazed Salmon With Roasted Asparagus that takes less than 15 minutes to make.
This fish is also great for weight loss — it's low in calories but has a great amount of healthy fats. Here are the 21+ Best Healthy Salmon Recipes for Weight Loss.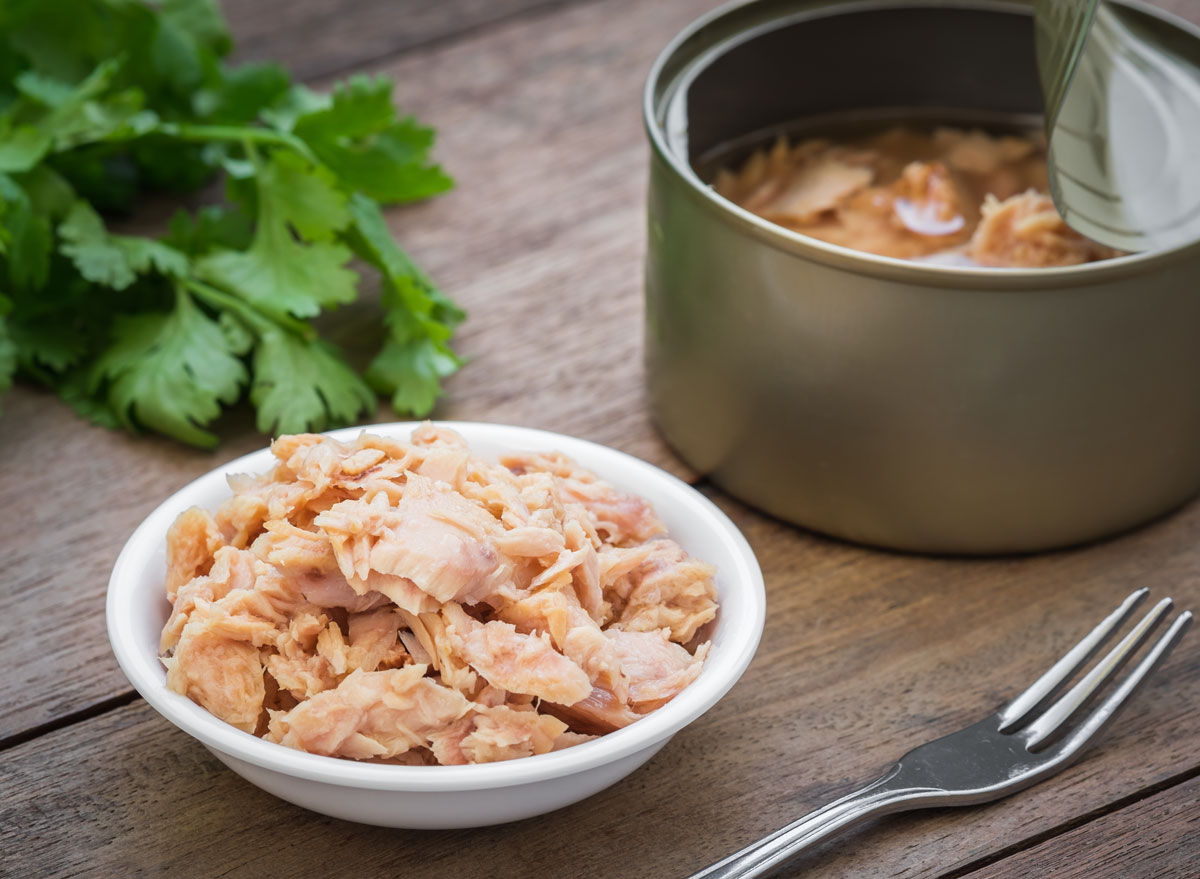 Although you'll have to venture away from the fresh fish for this one, canned tuna is such a great alternative to meat, especially right now. It's inexpensive and can be used in so many different ways. If your favorite sushi place is closed, Tuna "Sushi" Stacks are super easy to make and combine rice, avocado, cucumber, mango, and tuna into a refreshing and satisfying lunch or dinner. Here are 13 Healthy Things You Can Make With a Can of Tuna.6254a4d1642c605c54bf1cab17d50f1e
Keep in mind, though that there are some cans you should choose over others. Here are the 6 Best Canned Tunas on the Marker, and 5 to Stay Away From.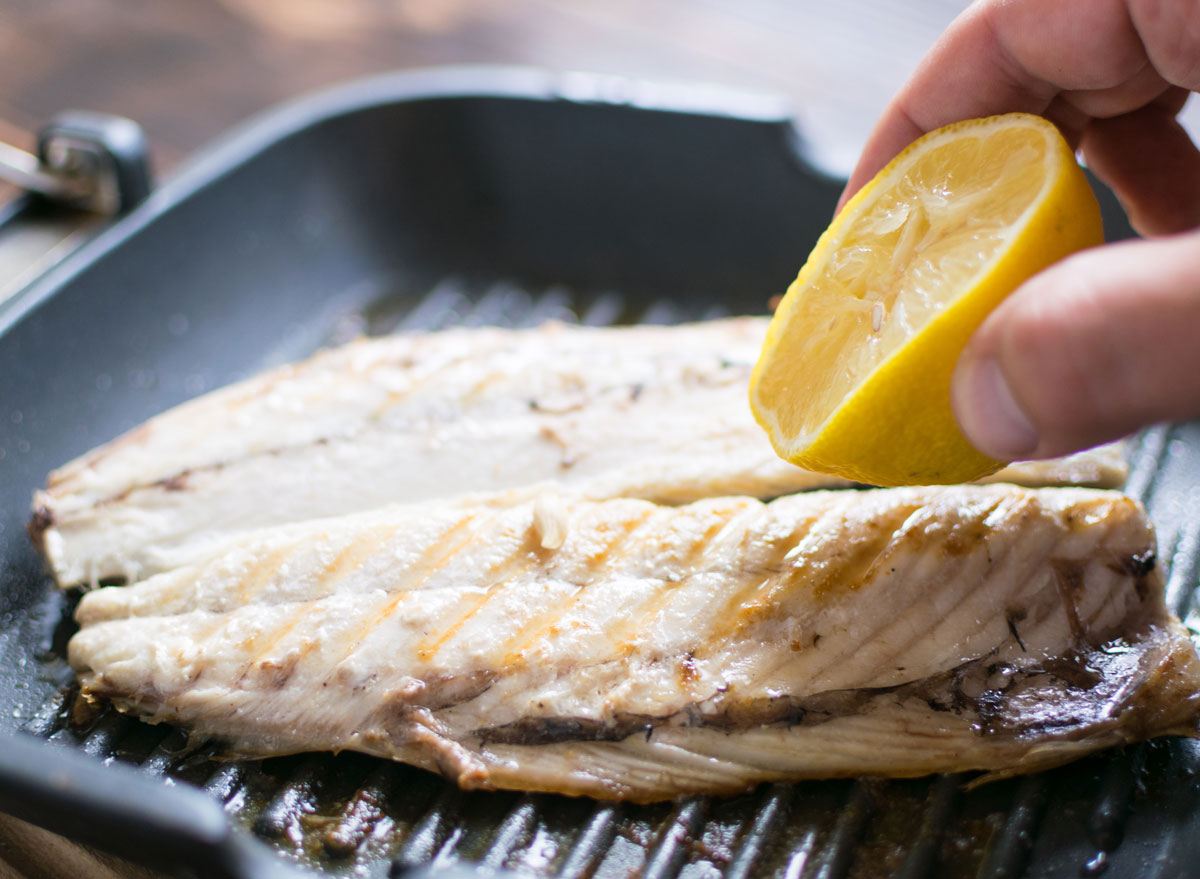 This fish is one of the healthiest options to buy right now (as long as you avoid the canned options which have high mercury levels). Fresh mackerel is super high in omega-3's and boasts a low calorie to protein ratio. One 3 oz serving only has 174 calories but is filled with 15.8 grams of protein.
Eating this fish can also help with dry skin and lower your risk of cancer.
Related: 20 Reasons You Should Be Eating More Fish
Cod is one of the best fish options for weight loss. It is super low in calories while still maintaining a high protein content. And right now, demand is up, according to Supermarket Perimeter. More people are cooking at home and want options that adults and kids will both love. Cod is light without an overwhelming fishy flavor.
Try out this Crispy Cod Recipe with Sweet Potato Fries for a low-calorie fish and chips!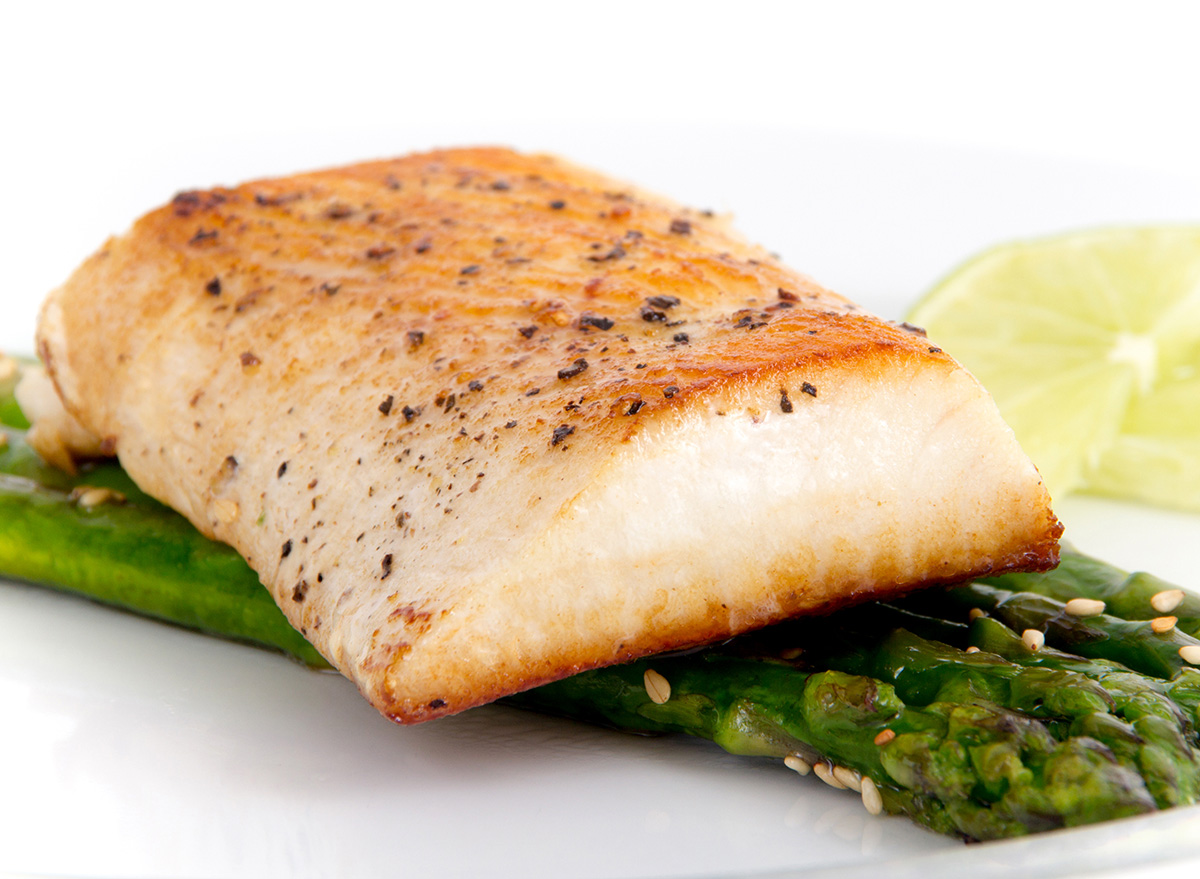 Another great type of fish you should be buying right now is Mahi-Mahi. It's relatively cheap and super easy to throw on the grill in the backyard. It cooks in less than 10 minutes. It's low in calories and pairs well with lots of other flavors.
Try this Grilled Mahi-Mahi With Salsa Verde for an Italian version of salsa, or this Spicy Grilled Mahi-Mahi With Red Pepper Sauce that gives you tons of vitamin C, too.
Related: 5 Foods High in This Vitamin That Can Help Protect You From COVID-19
Amanda McDonald
Amanda has a master's degree in journalism from Northwestern University and a bachelor's degree in digital journalism from Loyola University Chicago.
Read more about Amanda