The Easy & Effective 5-Day Weight Loss Meal Plan Dietitians Swear By
This meal plan takes all the guesswork out of the equation.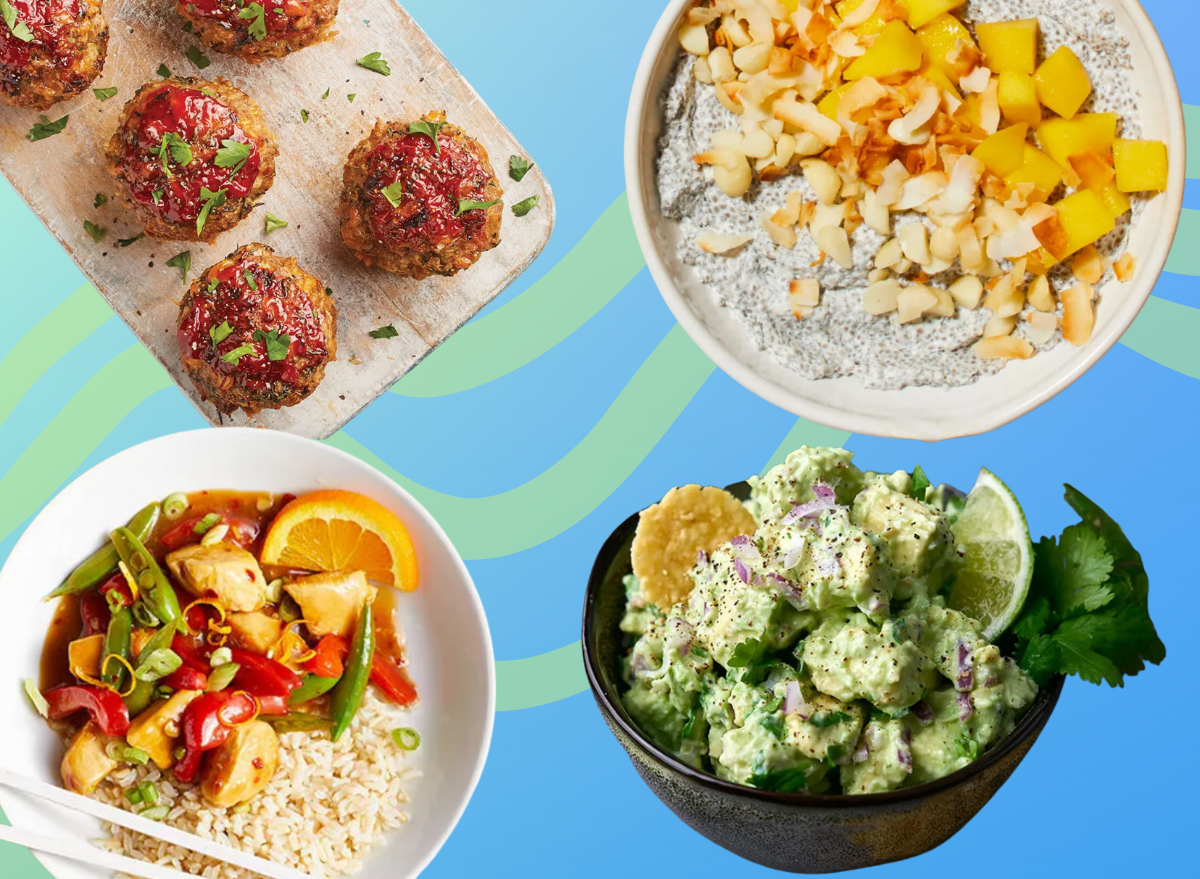 Weight loss can be achieved with endless methods; this means there's something that can work for everyone. However, it can also feel overwhelming narrowing down the best strategy for you. If you're stumped on where to begin with your weight loss journey, read on to learn exactly how to navigate the grocery store, what constitutes a well-balanced meal, and a laid-out five-day weight loss meal plan that takes all of the guesswork out of the equation.
When choosing the right foods that make up your weight loss meal plan, there are a few factors to keep in mind. First, limit food and drinks with added sugar, as this can lead to an intake of excess empty calories. Next, load up on fruits and veggies. Each meal should contain produce, and aim to incorporate fruit or veggies into snacks as well. Protein should also be present in each meal, and you may also benefit from incorporating this nutrient into snacks. Lastly, don't deprive yourself of your favorite foods. Instead, choose reasonable portions of foods you enjoy. If the majority of your diet is made up the wholesome food, and you occasionally enjoy a less nutritious food or drink, you'll likely continue making weight loss progress. Not to mention, this balance can keep you motivated during your journey, allowing you to make progress over a longer period of time.
For many, eating three meals and one to two snacks per day is a reasonable plan that can aid in weight loss. This frequency of eating can keep you from getting overly hungry, yet can still keep you within a calorie budget that suits your goals. Your diet should be customized to your specific needs, goals, health, and activity level. This provides a guide on how to build a healthy weight loss diet; portions and additional food items should be modified to suit your individual needs.
Read on for the five-day weight loss meal plan dietitians swear by. And when you're finished, be sure to check out How To Lose One Pound—Adding Up to Gradual Weight Loss That Lasts.
Day 1
Breakfast: Eggs in Purgatory
Eggs are a nutritious source of protein, a nutrient that can improve your feeling of fullness. Starting your day off with protein can avoid portions that are too large, along with excessive snacking later on in the day. The farro in this recipe provides a fiber boost, too, further improving your satiety.
Lunch: Smoked Salmon Sandwich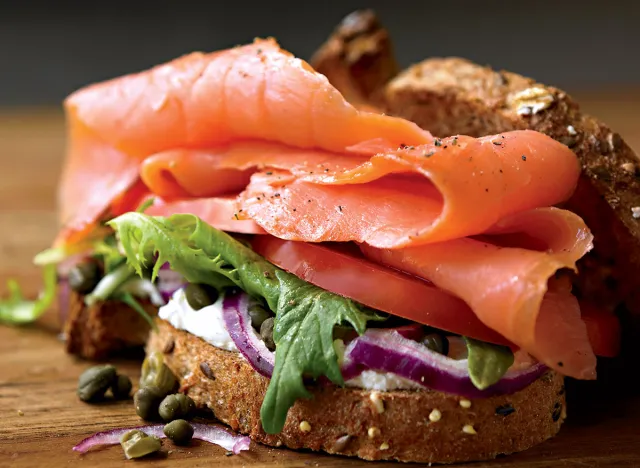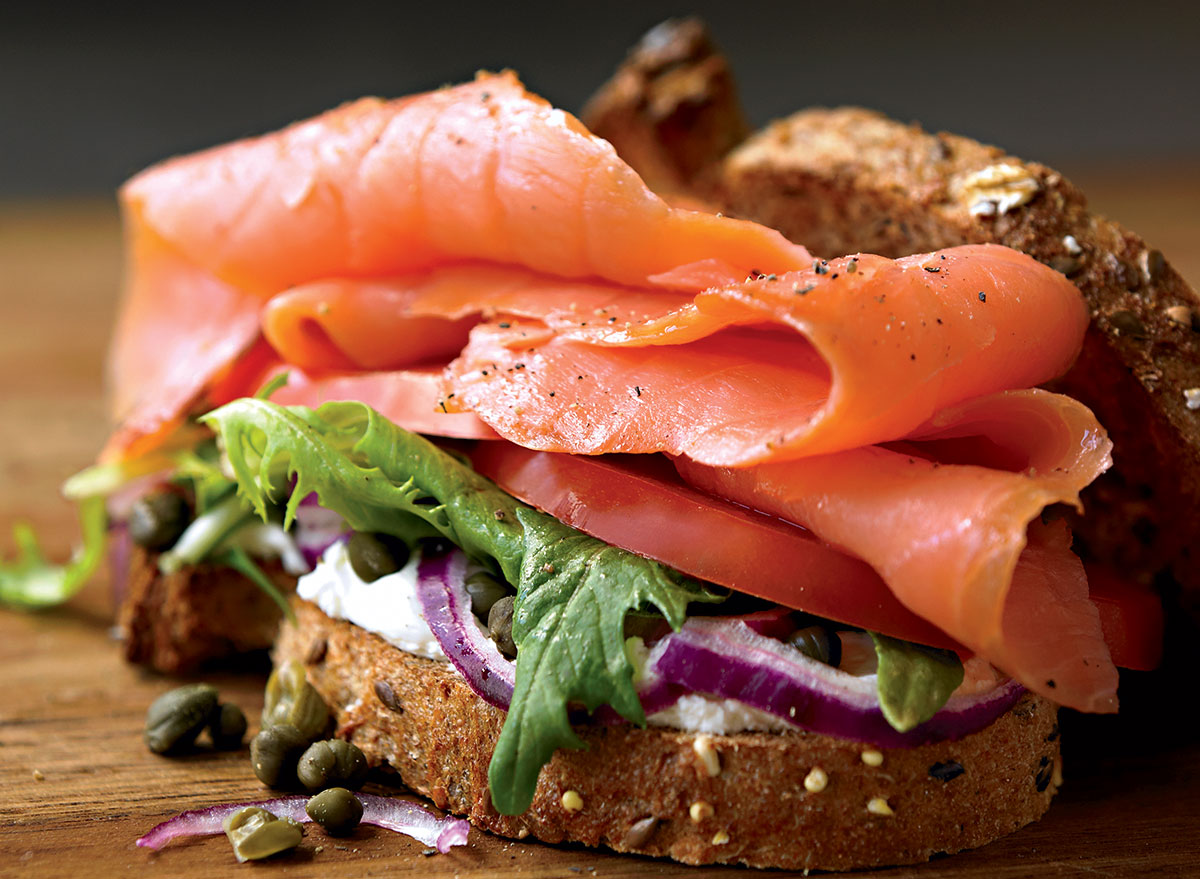 Sandwiches make for an easy lunch, and this non-traditional option is simple to make and loaded with nutrients. Smoked salmon is a no-prep source of protein and contains heart-healthy omega-3 fats. Per serving, this sandwich provides only 280 calories, allowing you room to combine with a serving of fruit, or veggies and hummus for a well-balanced meal.
Snack: Whipped Cottage Cheese With Berries and Pistachios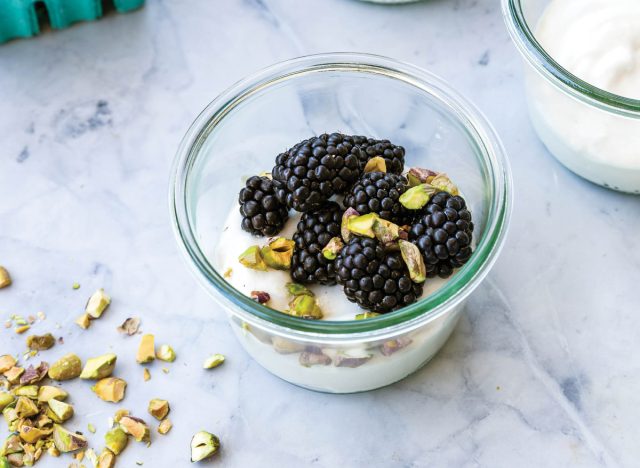 Cottage cheese is another concentrated source of protein that can be used in sweet and savory preparations. This recipe is refreshing and tasty; it contains 203 calories, a whopping 18 grams of protein, and 5 grams of fiber.
Dinner: Healthier Orange Chicken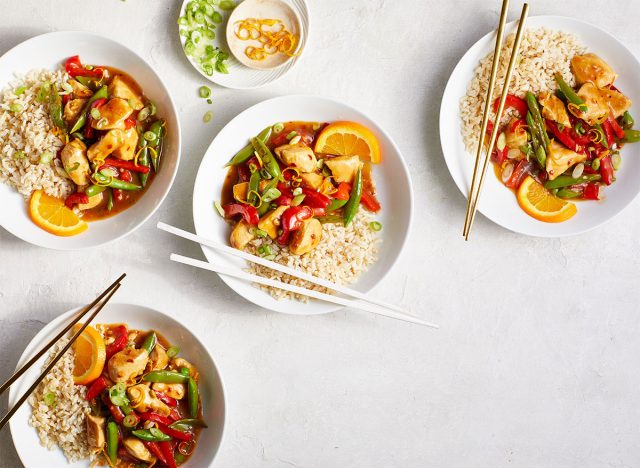 Orange chicken from your favorite takeout spot may be delicious, but it's often loaded with calories, sugar, fat, and sodium. This healthier take on a classic provides fewer than 400 calories per serving and only 8 grams of fat. To further improve this recipe, choose a fresh OJ made without added sugar and double the veggies for a higher fiber count.6254a4d1642c605c54bf1cab17d50f1e
Day 2
Breakfast: Protein-Packed Blueberry Lemon Ricotta Pancakes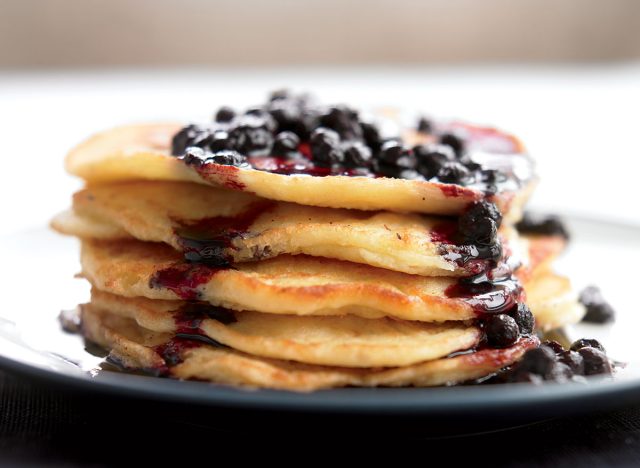 Breakfast can get monotonous, and these high-protein pancakes are a delicious way to add variety to your routine. Made with Greek yogurt, cottage cheese, and eggs, these provide plenty of protein. Blueberries and whole wheat flour lend a boost of fiber for a well-balanced meal.
Lunch: Whole30 Chicken Zoodle Soup
Soup is a comforting meal that makes for an easy, packable lunch. This recipe contains plenty of veggies and a hearty portion of chicken to make for a filling meal. Chicken zoodle soup offers a relatively low-calorie lunch, so top off your soup with avocado for some healthy fat, and consider adding in a portion of cooked brown rice or quinoa for bulk and fiber.
Snack: Paleo Iced Coffee Protein Shake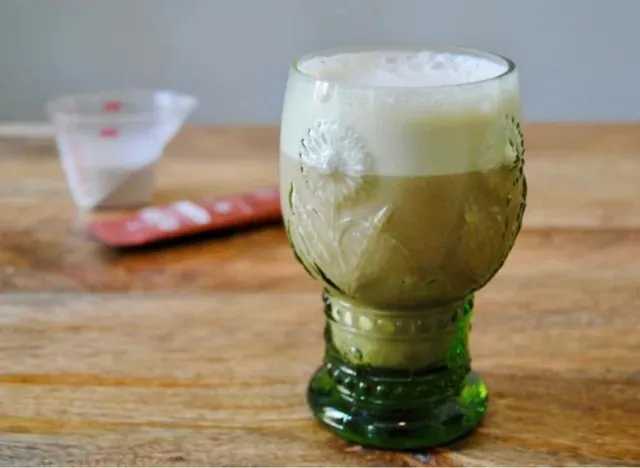 Not only does this snack provide an energy boost from espresso, but it's also loaded with protein. The date in this recipe provides natural sweetness that won't cause a blood sugar spike like other coffee drinks and shakes made with added sugar.
Dinner: Cheesy Turkey Meatloaf Muffins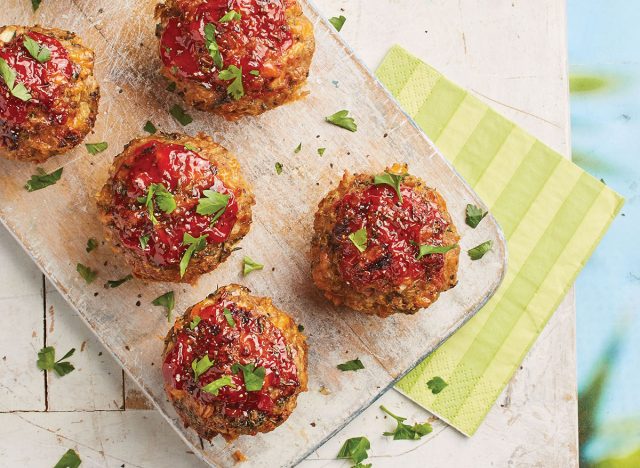 Traditional meatloaf made with pork can be high in calories and saturated fat, but this turkey-based recipe meets your protein needs in a healthier way. Not to mention, the convenient muffin preparation makes these easy to portion out and save for a leftover meal.
Day 3
Breakfast: Healthy Oatmeal with Peanut Butter and Banana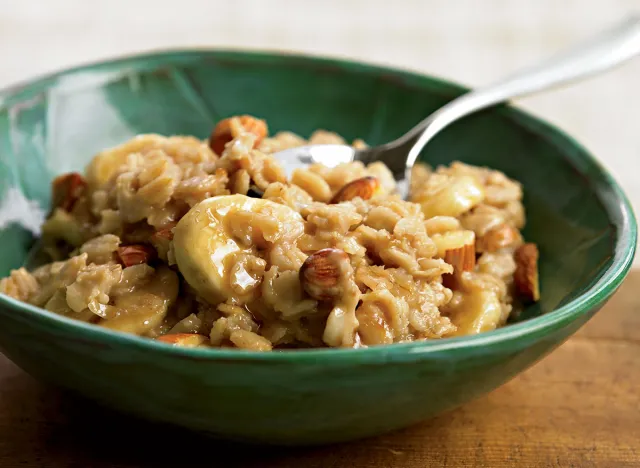 Oatmeal is known for its fiber content and is a plant-based source of protein. Combined with the healthy fats, fiber, and protein in peanut butter, you have a filling meal. This recipe uses agave syrup as a sweetener, which you could dial back or cut completely to save a few grams of sugar. The banana provides some natural sweetness on its own!
Lunch: Chicken Salad Sandwich with Raisins and Curry Powder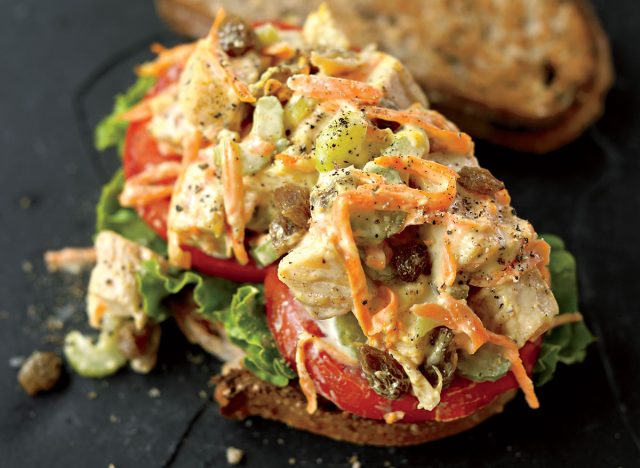 At 440 calories per serving, this meal provides plenty of protein, and swapping traditional mayo for an olive oil-based option creates a healthier fat profile. Serve open-faced to cut carbs and calories a bit, or enjoy as is for a hearty lunch that fits a wide range of calorie needs.
Snack: Cheese Crisps and Chunky Guacamole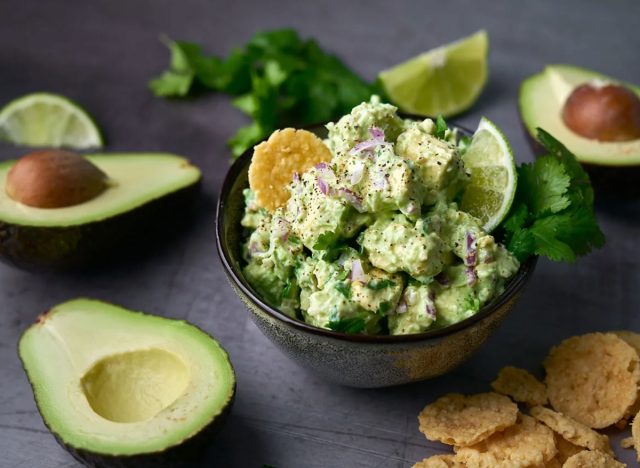 Avocado is a source of fiber and healthy fats. Instead of enjoying your guac with traditional chips, grab a serving of parm crisps for a protein boost. This will make for an especially filling snack, and you can add raw veggies on the side for more food volume.
Dinner: Copycat Wendy's Chili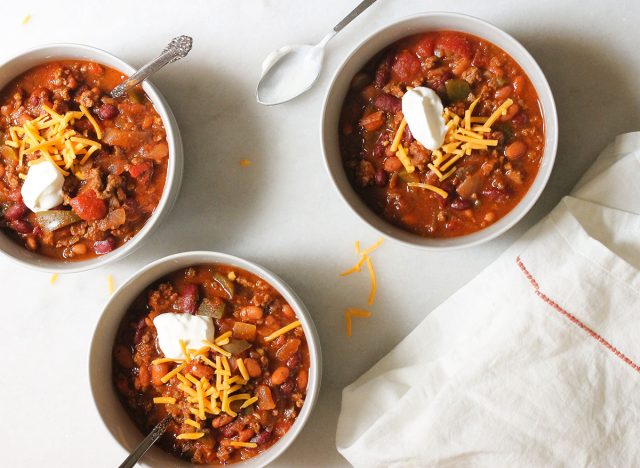 A one-pot meal that provides a good balance of nutrients, this chili is great for the winter months. You'll get plenty of fiber from the beans and protein from the ground beef. Go with a lean selection here, like 93% or leaner, to keep fat and saturated fat reasonable, and top your chili off with avocado for a portion of produce and a boost of fiber.
Day 4
Breakfast: Overnight Chia Pudding
Chia seeds are a plant-based source of protein and also provide fiber and omega-3 fats. For just over 350 calories, this flavorful breakfast provides 10 grams of protein and a whopping 12 grams of fiber! Maple syrup adds some sweetness and sugar, so consider reducing the portion to lessen calories and sugar in this recipe.
Lunch: Turkey BLT Salad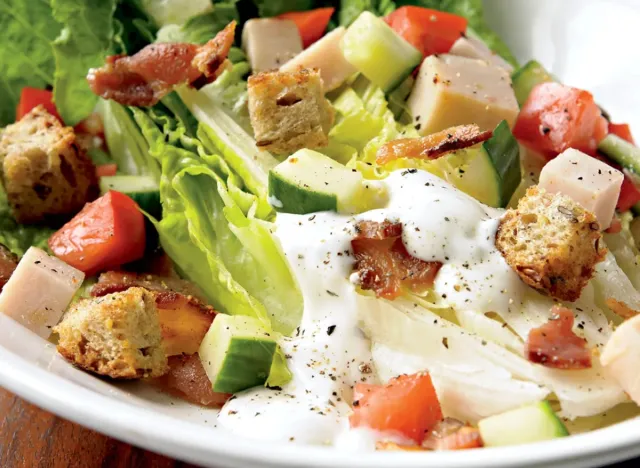 Salads make for a veggie-packed lunch, but the toppings can make all the difference in how a salad aids in weight loss. This 230-calorie recipe packs lean protein and suggests a lower-fat ranch dressing, like one made with Greek yogurt. Top your salad off with chickpeas for a boost of fiber and to give you a few more calories to create a hearty lunch.
Snack: Chocolate-Coconut-Banana Smoothie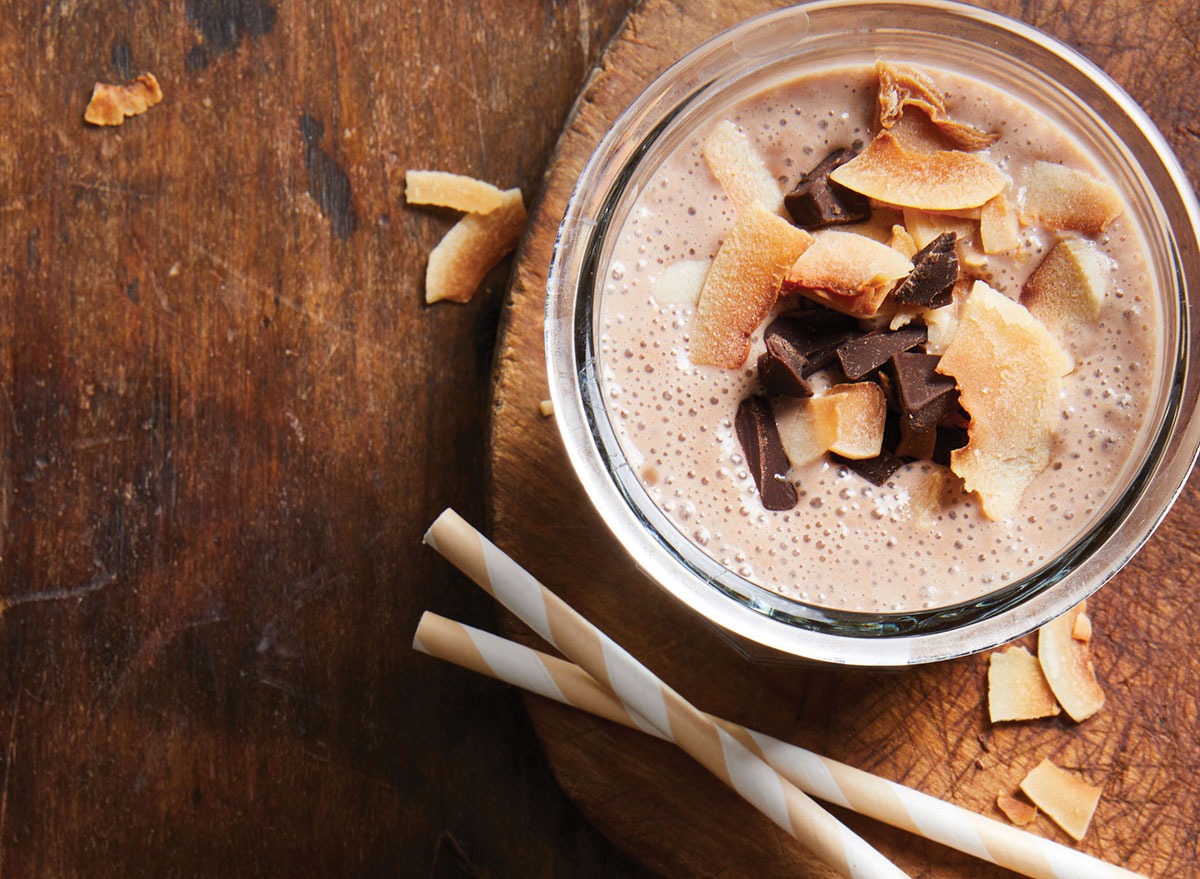 This smoothie provides fewer than 200 calories yet contains 3 grams of fiber and 9 grams of protein. A filling afternoon snack can lessen snacking later in the day and may lead to more reasonable portions at dinner. Swap dark chocolate for cocoa nibs in this recipe to boost antioxidants and lower the sugar count.
Dinner: Chicken Burger with Sun-Dried Tomato Aioli
At only 330 calories per serving, this burger is a lean source of protein that still packs plenty of flavor. The recipe calls for a whole wheat bun, which will contribute fiber, but you could also serve your burger over a bed of lettuce or alongside roasted veggies for a lower-carb dinner.
Day 5
Breakfast: Vegetarian Black Bean Omelet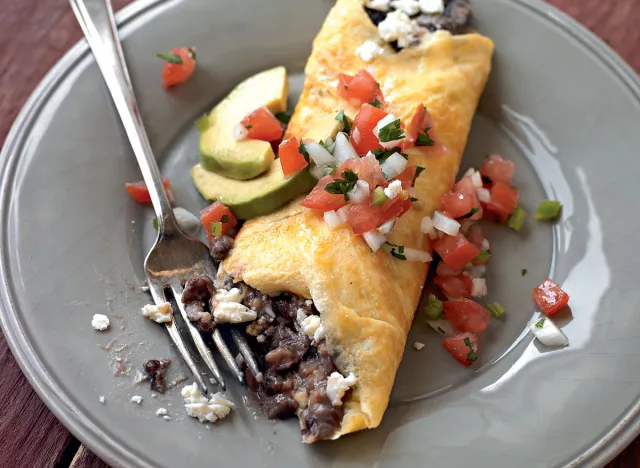 This healthier take on a traditional omelet is full of flavor, fiber, and protein. Top your omelet with pico de gallo and avocado for some produce, and consider adding sauteed spinach into the omelet filling for even more veggies.
Lunch: Healthy Chinese Chicken Salad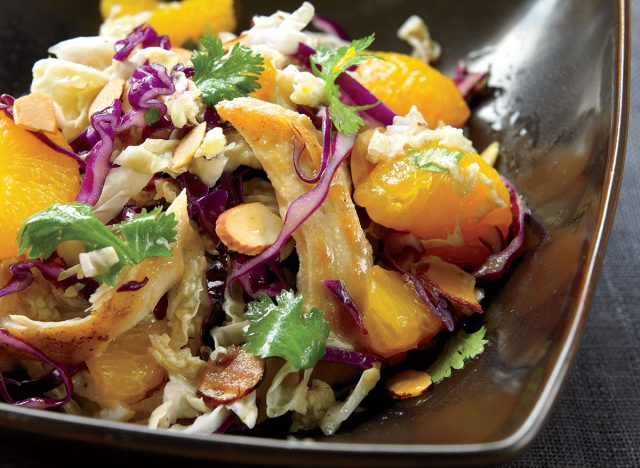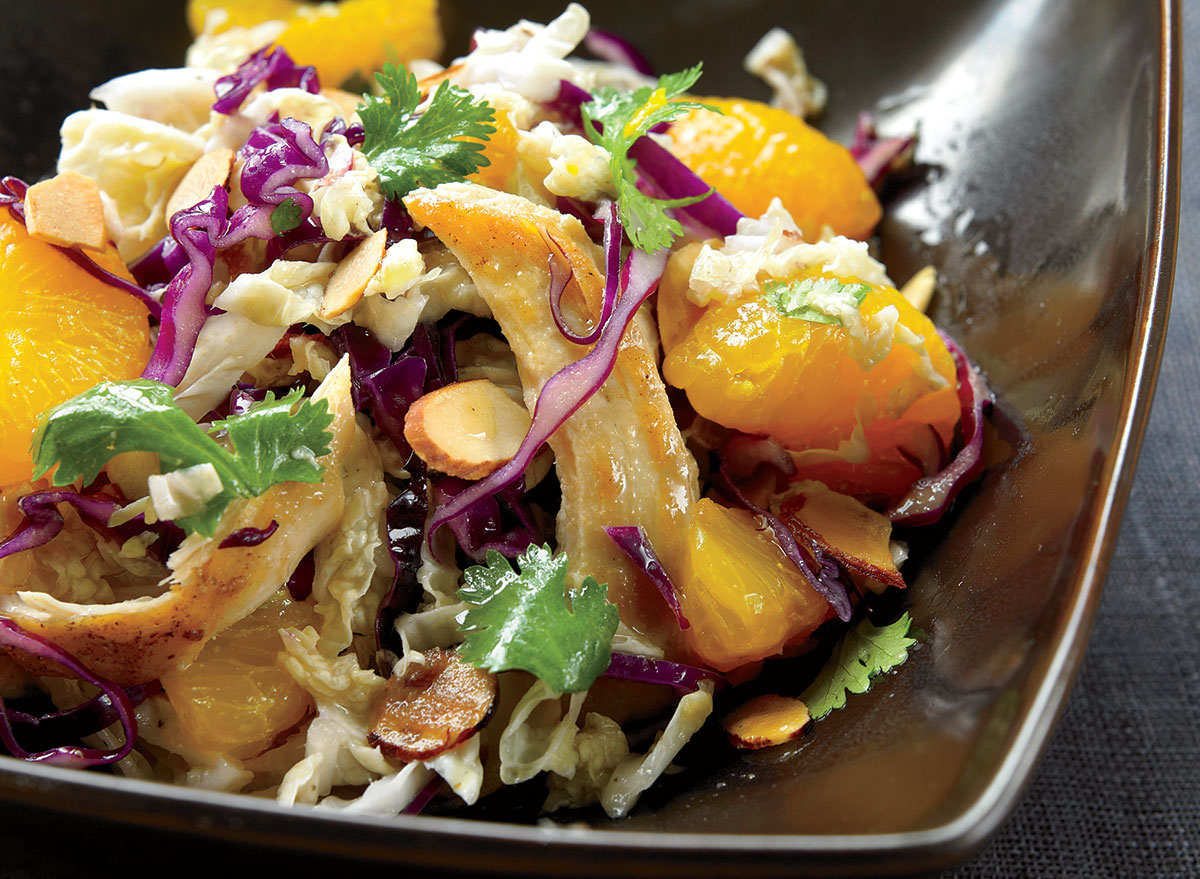 This fresh and flavorful salad comes in at 380 calories and contains 23 grams of carbs. The oranges you use can drastically change the sugar count, so ensure you pick up an option with zero grams of added sugar. This pairing of ingredients creates a crunchy, satisfying lunch loaded with protein.
Snack: Blueberry Lemon Muffin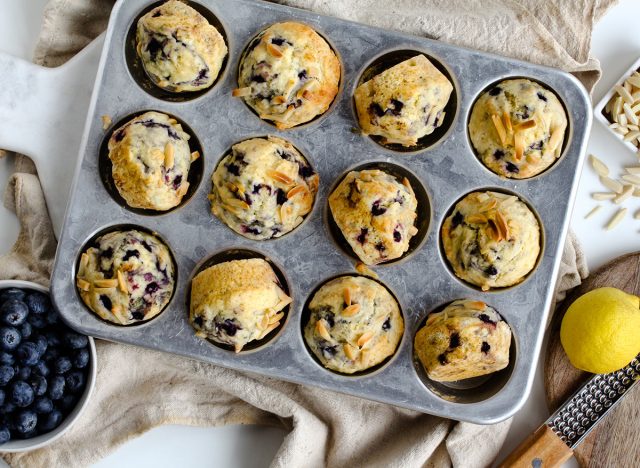 A store-bought muffin can run hundreds of calories. This homemade, no-sugar-added blueberry lemon muffin recipe is perfect for weight loss when you're craving a sweet snack. It's complete with lemon juice, lemon zest, blueberries, and slivered almonds for a protein- and fiber-filled treat.
Dinner: Healthy Italian Meatball Soup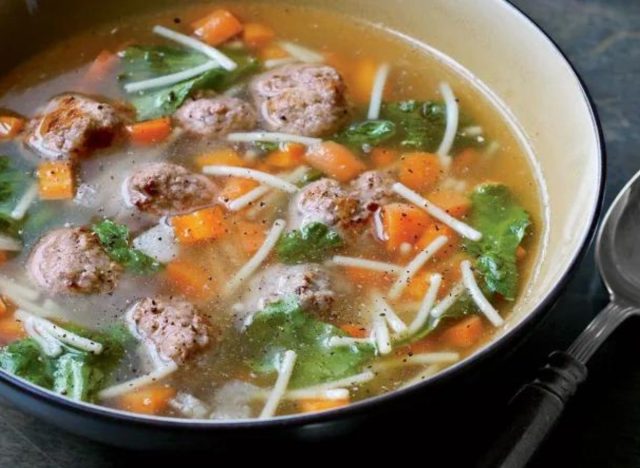 This soup is another all-in-one meal that packs lean protein, healthy carbs, and veggies into a single dish. Go with lean beef to keep fat grams on the lower end, and choose a whole wheat or bean-based noodle for more fiber. And don't be afraid to increase the veggie portions in this recipe for a heartier meal.
Melissa Rifkin, MS, RDN, CDN
Melissa is a Connecticut-based registered dietitian with over 15 years of experience, including clinical and outpatient settings, and runs the popular nutrition education Instagram account, Confessionofadietitian.
Read more about Melissa