What To Bring to Friendsgiving—Even if You Can't Cook
We've rounded up crowd-pleasing, easy-to-make recipes to help make your Friendsgiving special.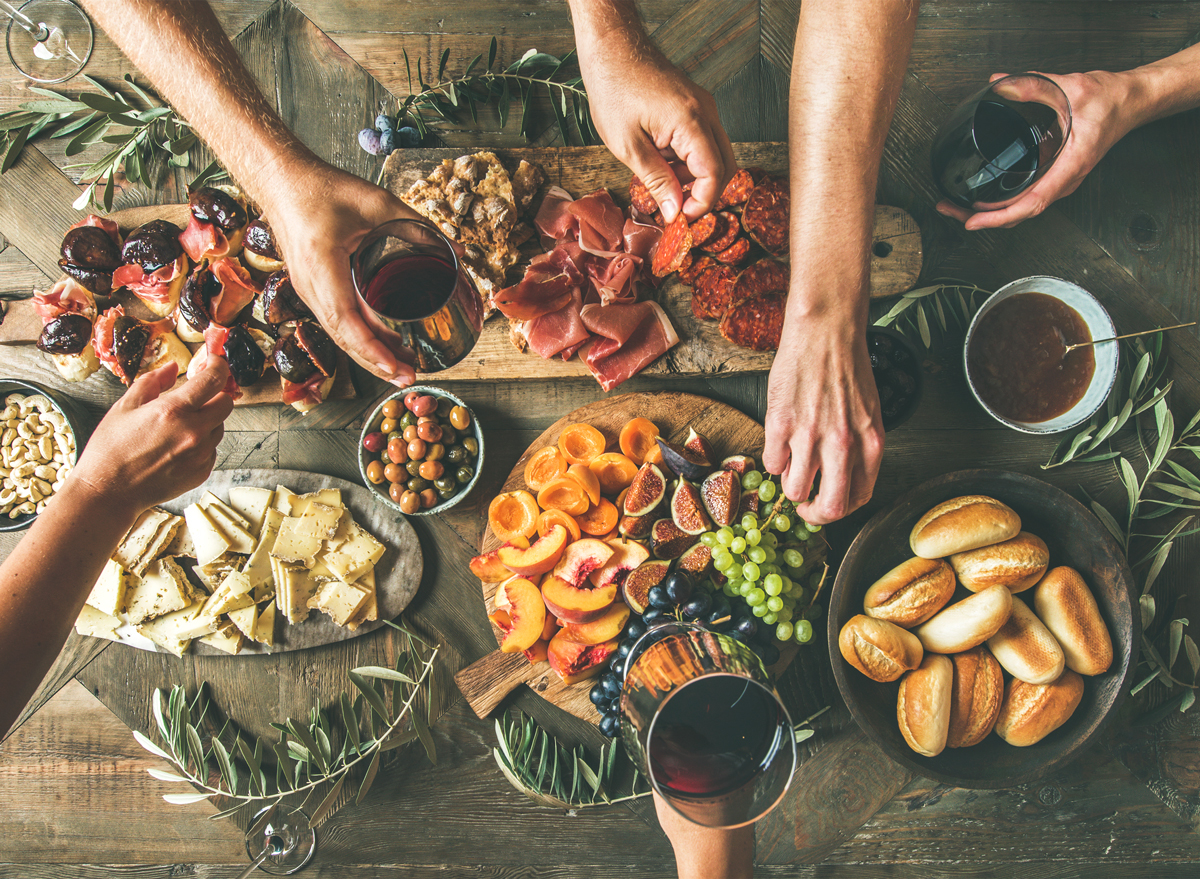 The product recommendations in this post are recommendations by the writer and/or expert(s) interviewed and do not contain affiliate links. Meaning: If you use these links to buy something, we will not earn a commission.
The holidays are some of the best times to appreciate all the special people who are a part of our lives throughout the year. And what better way to celebrate than a feast of friendship and food? Friendsgiving is the time to have a gourmet moment and show off the most festive dishes you can create in the kitchen, but it can be a bit daunting if you're expected to bring a plate and you aren't a seasoned cook. But have no fear! We have your back with these Friendsgiving food ideas anyone can make.
We rounded up the most creative versions of all the classic holiday dishes, drinks, and appetizers you can take to your host's house and impress the crowd, regardless of how difficult it was to execute. And while you're in the kitchen, read up on our Thanksgiving cooking hacks so you can seamlessly execute these recipes.
A delicious mocktail for those who aren't drinking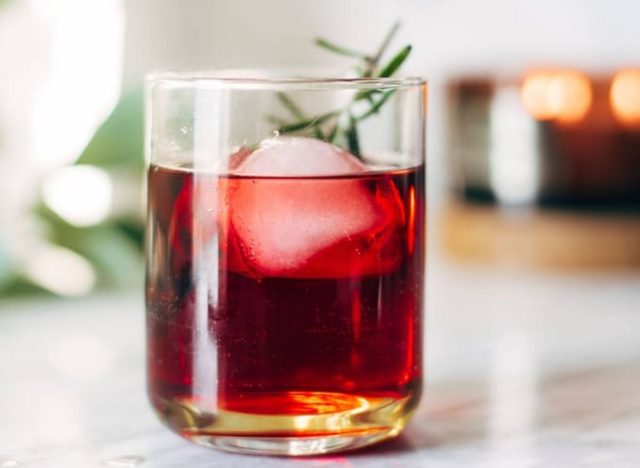 Holiday gatherings always bring plenty of opportunities to indulge on tasty wines, seasonal beers, and festive cocktails. However, many people are choosing to drink less alcohol these days, and others may be wanting to save room in their bellies for the Thanksgiving food.
If you want to bring a holiday mocktail for the non-drinkers at the party, try this merry mocktail recipe. It uses pomegranate juice, club soda, lime, and rosemary simple syrup.
Get the recipe from Pinch of Yum.
An impressive cheese board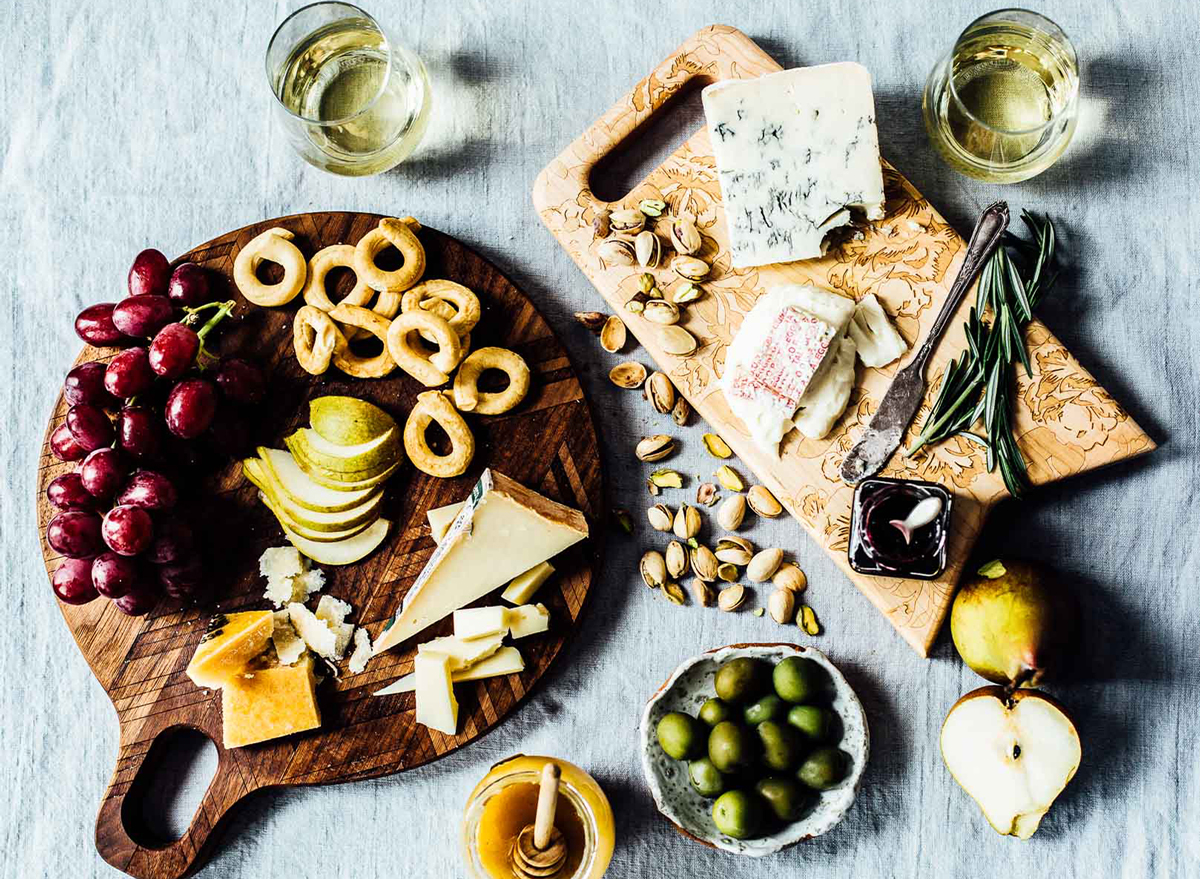 When it comes to Friendsgiving food ideas for those of us who want to avoid cooking at all costs, there's nothing better to bring than a cheese board. If you're pressed for time or not up for a culinary challenge, you can bring along a simple but classy appetizer. You can put together a killer Italian cheese platter to go with the sparkling wine by hitting up your market's cheese section.
What to buy for a Friendsgiving cheese board:
Soft and hard cheeses: from gorgonzola and taleggio to parmigiano-reggiano.
Olives: go to your local Whole Foods and grab a medley or grab a jar of kalamata olives
Fresh fruit: grapes, pear slices, and apple slices
Fruit spread: We're partial to fig jam
Your favorite crackers: seeded crackers, ones with nuts and fruit, or plain wafers
Garnish: fresh rosemary sprigs will do
Get the instructions for how to put it all together from Heartbeet Kitchen.
Some sparkling wine to toast
6254a4d1642c605c54bf1cab17d50f1e
No holiday meal, or gathering with friends, is complete without a little bubbly. And if you're a little hesitant in the kitchen or are hopping from one party to the next, picking up a few bottles is your best bet. Try a light classic at a great price point, like Ferrari Brut ($25, wine.com). You can pop the bottle during the appetizer course and continue sipping throughout the meal. The sparkling chardonnay pairs well with anything from charcuterie to your favorite desserts.
A dip everyone will be obsessed with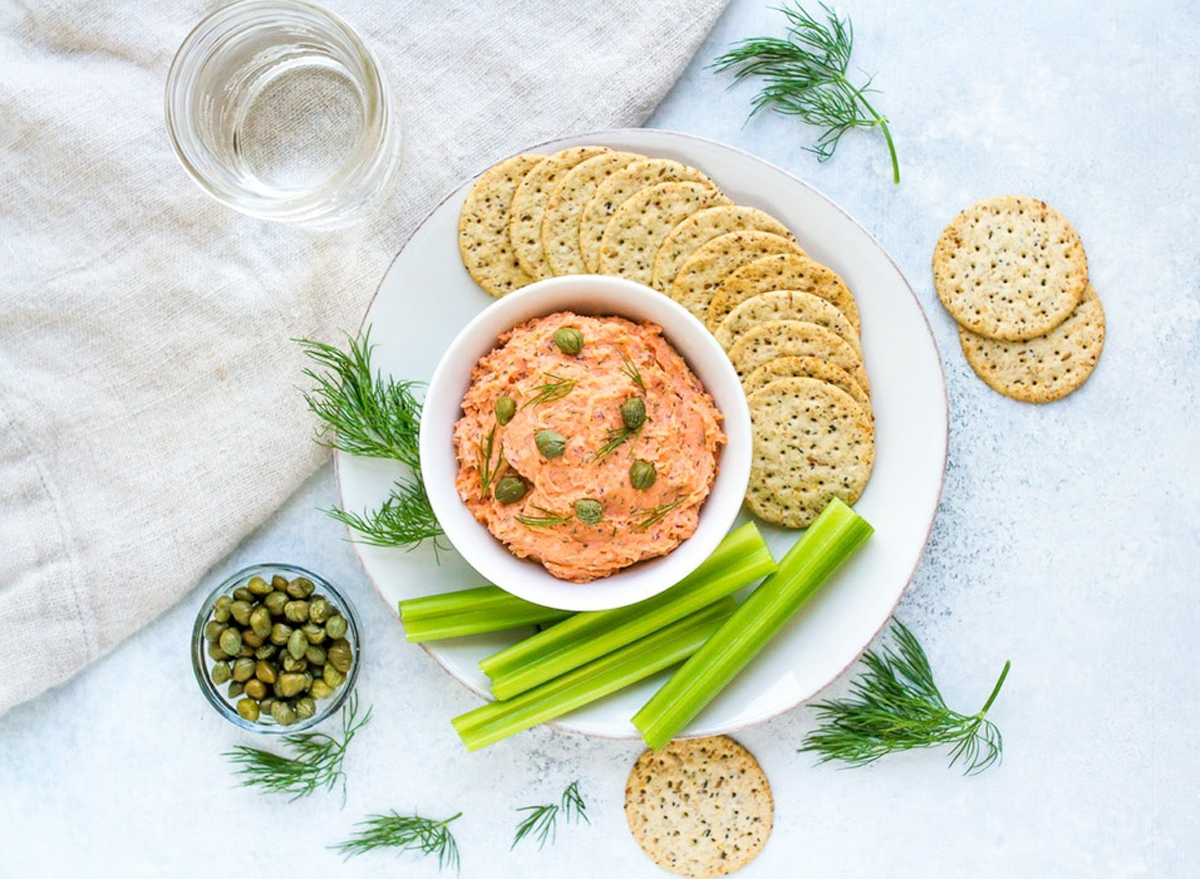 You'll win the holiday with this super easy but so impressive smoked salmon dip. It only takes four ingredients: salmon, red onion, dill, and cream cheese. (To make the recipe dairy-free, you can also swap in almond milk cream cheese instead.) These items can all be popped in your food processor, pulsed, and brought along right to the party in a plastic container.
Get the recipe from Eating Bird Food.
Your go-to festive punch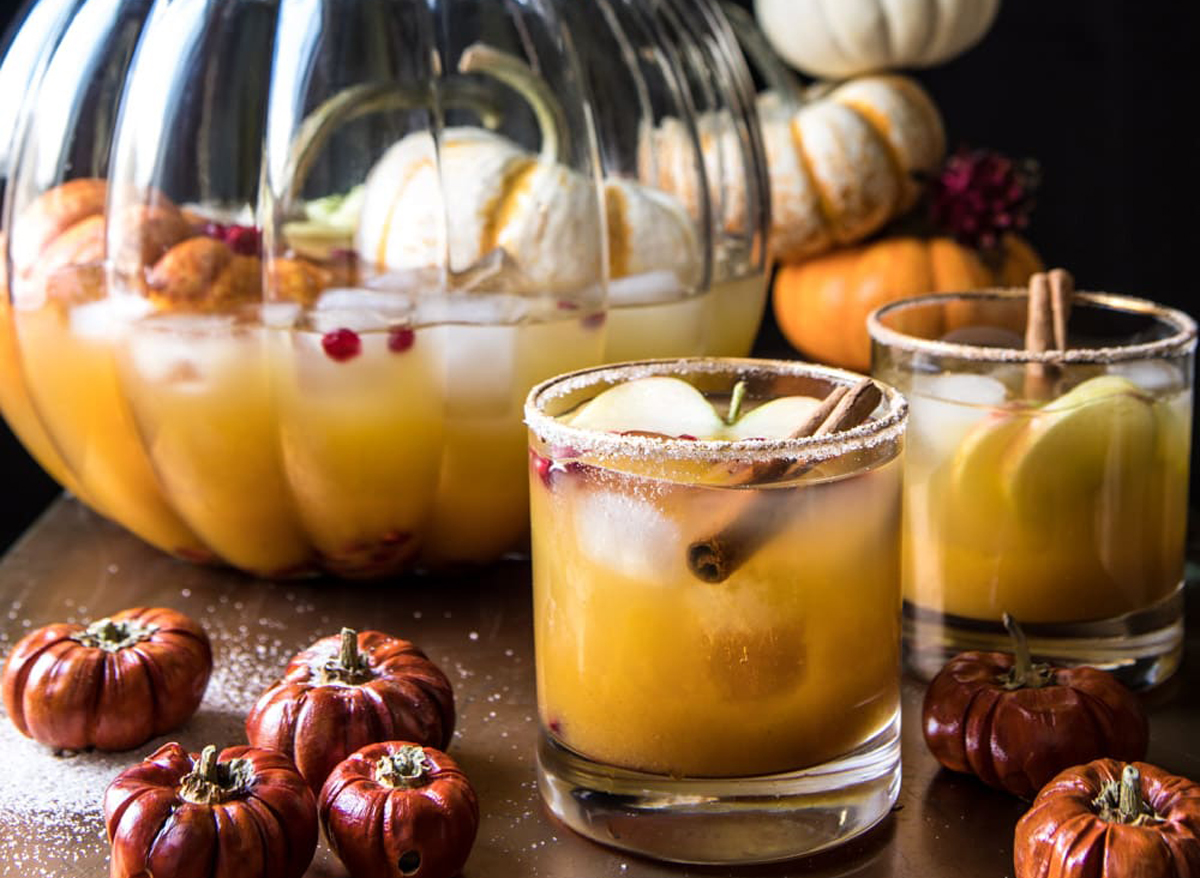 Your fellow Friendsgiving goers may want to skip the wines and go straight to the hard stuff, and in that case, this is the perfect recipe: a cocktail that tastes exactly like fall and looks almost too pretty to drink. Teighan Gerard of Half-Baked Harvest created a pumpkin patch punch that will take Friendsgiving to another level. Just beware that this punch isn't for the faint of heart—in addition to fresh apple cider, pumpkin butter, orange and lemon juices, the recipe also calls for vodka, brandy, and ginger beer.
Get the recipe from Half-Baked Harvest.
Savory bread that beats store-bought
You can really make an impression on your friends by baking your own bread rather than stopping at the bakery. This spiced pumpkin beer bread recipe incorporates festive pumpkin ale, which you probably have in the house already this time of year. It takes under an hour to prep, including 50 minutes in the oven, which is likely how long you'd spend in line at a bakery during the holiday season.
Get the recipe from Savory Simple.
The soup warm-up course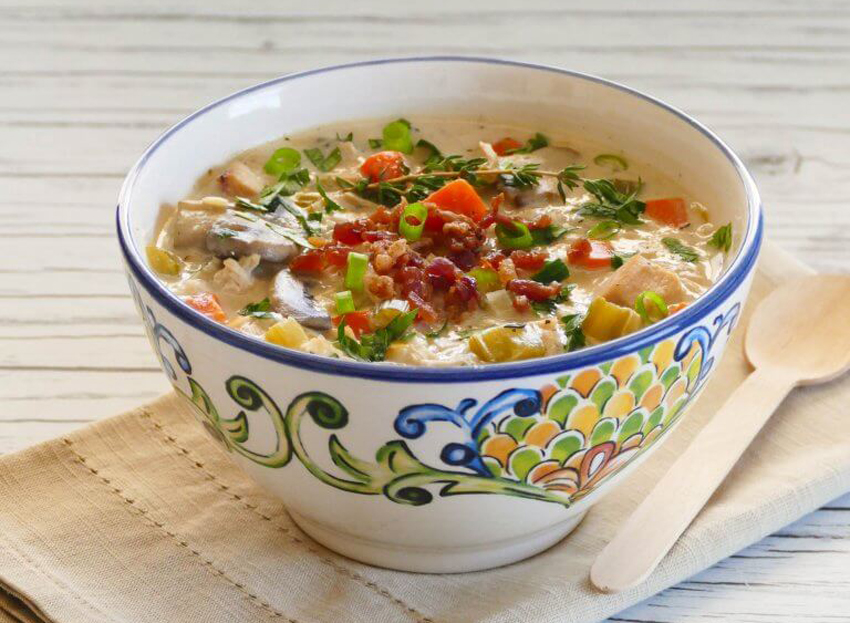 Many people serve a light, steamy soup to kick off the Thanksgiving meal—so why not bring it to Friendsgiving? You can prepare this cream of chicken soup right in your Instant Pot before bringing it along to the party. The extra creaminess comes from the leeks in the recipe. You can also create this as a Thanksgiving leftover soup—it's the ideal recipe to throw in all that extra turkey.
Get the recipe from Paint the Kitchen Red.
A revamped Caprese salad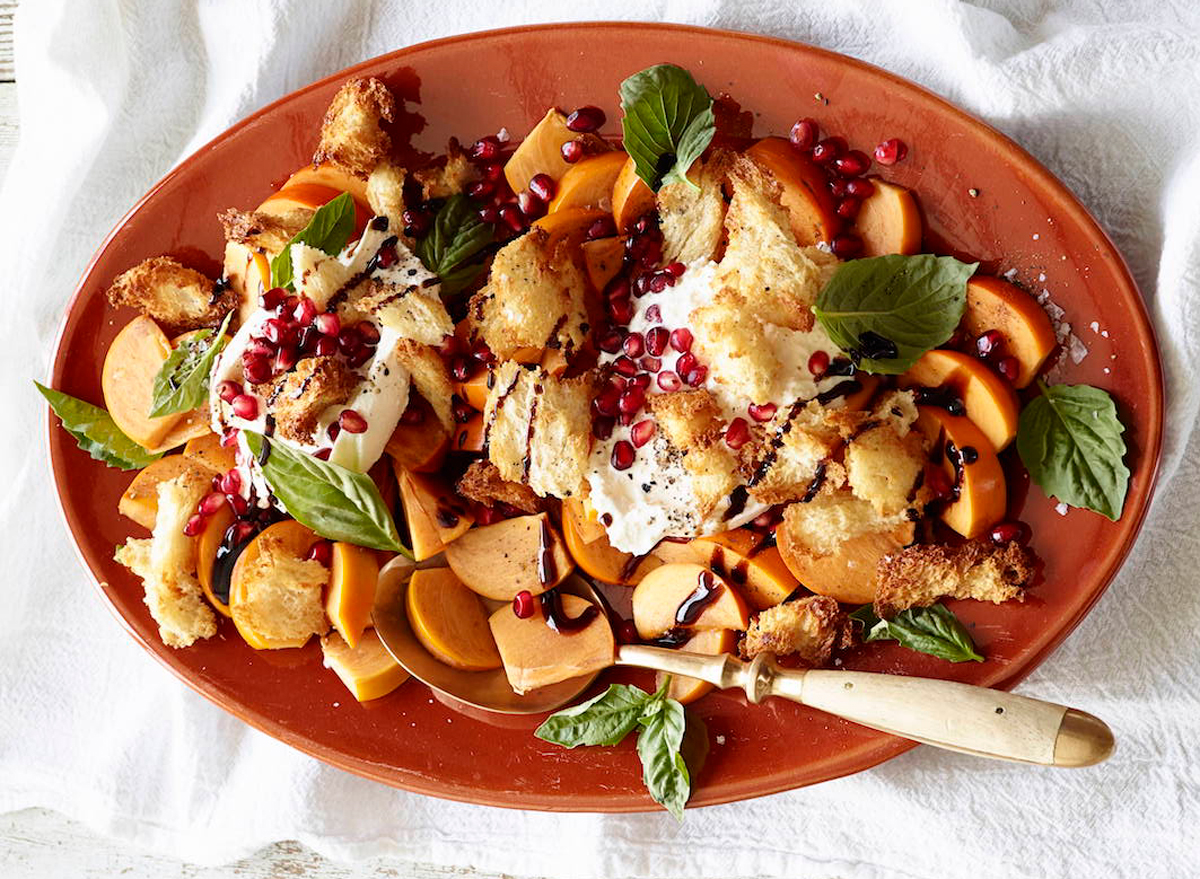 No one wants to eat a simple green salad when there's so much color already on the table. So, if you've been assigned a tossed salad, surprise your friends with a riff on a Caprese salad made with an interesting Japanese fruit, a persimmon. Gaby Dalkin's recipe swaps out the regular tomato for this seasonal fruit and the typical mozzarella for some burrata topped with pomegranate seeds for a crunchy, colorful hit, as well as some garlicky homemade croutons, which can be easily toasted with the leftover bread cubes from the stuffing.
Get the recipe from What's Gaby Cooking.
A hearty vegan side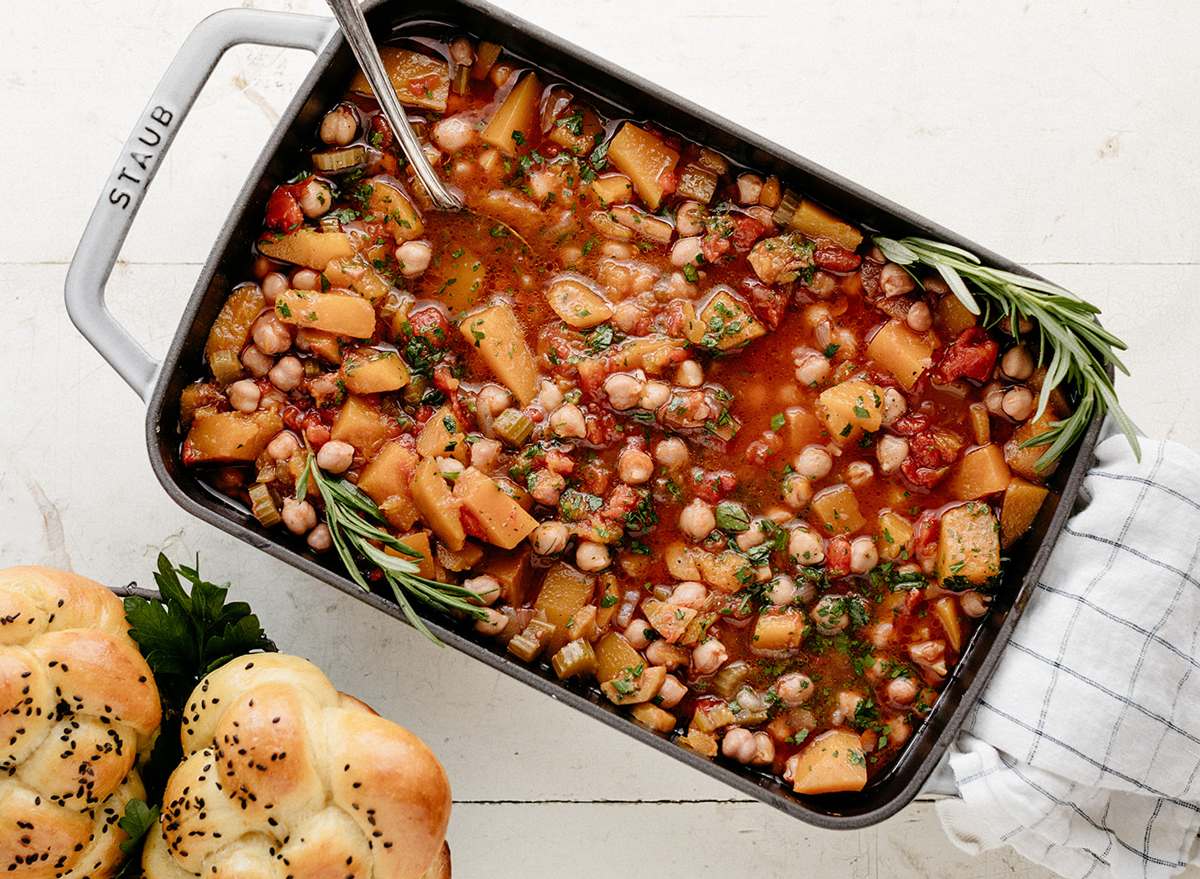 Thanksgiving can be the most challenging holiday of the year to eat vegan, so you have to get strategic in the kind of dishes you make. If you're vegan or are cooking for a large crew of vegan friends, go with a dish that can serve as another veggie-heavy side for non-vegans, or more of a main dish for the vegans in the house. This cozy braised chickpeas with butternut squash dish is a smart option to keep all guests happy and full, regardless of dietary restrictions. (Plus, if served without the bread on the side, it's also gluten-free!)
Get the recipe from My Name is Yeh.
The main wine
A solid wine that pairs with turkey, or any holiday main dish, is essential to the Friendsgiving experience. Ideally, you want to choose something versatile, like a red blend, which is perfect for that warmth and body you crave with your holiday meal, and offers a unique mix of something for everyone. Try out a red from Clos de los Siete ($21, wine.com), an Argentinian blend of mostly malbec, cabernet sauvignon, merlot, and syrah.
Turkey with a twist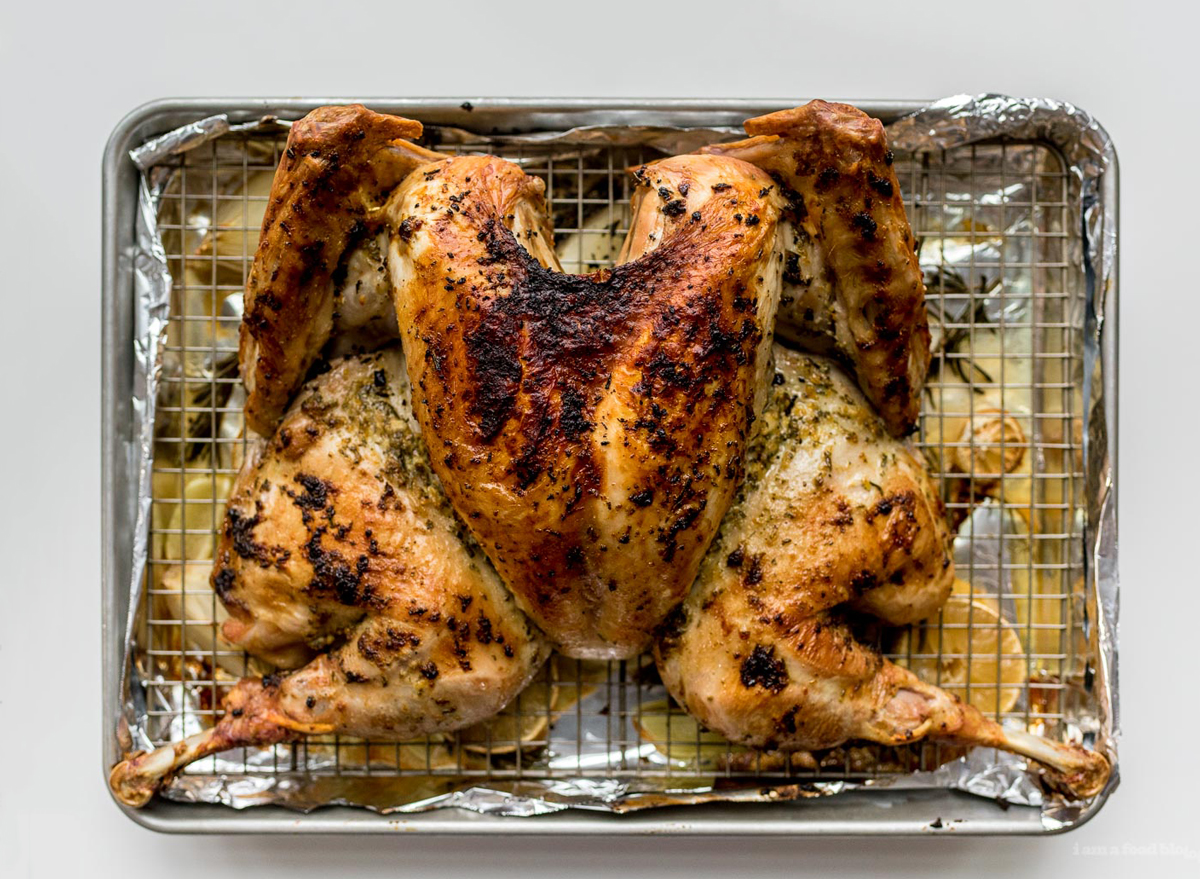 If you've been tasked with the turkey this year, take a breath. The easiest way to tackle it and make sure the whole bird cooks evenly is spatchcocking it, according to Stephanie Le of iamafoodblog. It's simply flattening the turkey to roast, allowing the skin to get nice and crispy, and the light and dark meat to be equally cooked. This recipe adds a zesty citrus rosemary butter to the top of the turkey to keep it even juicer.
Get the recipe from iamafoodblog.
A solid stuffing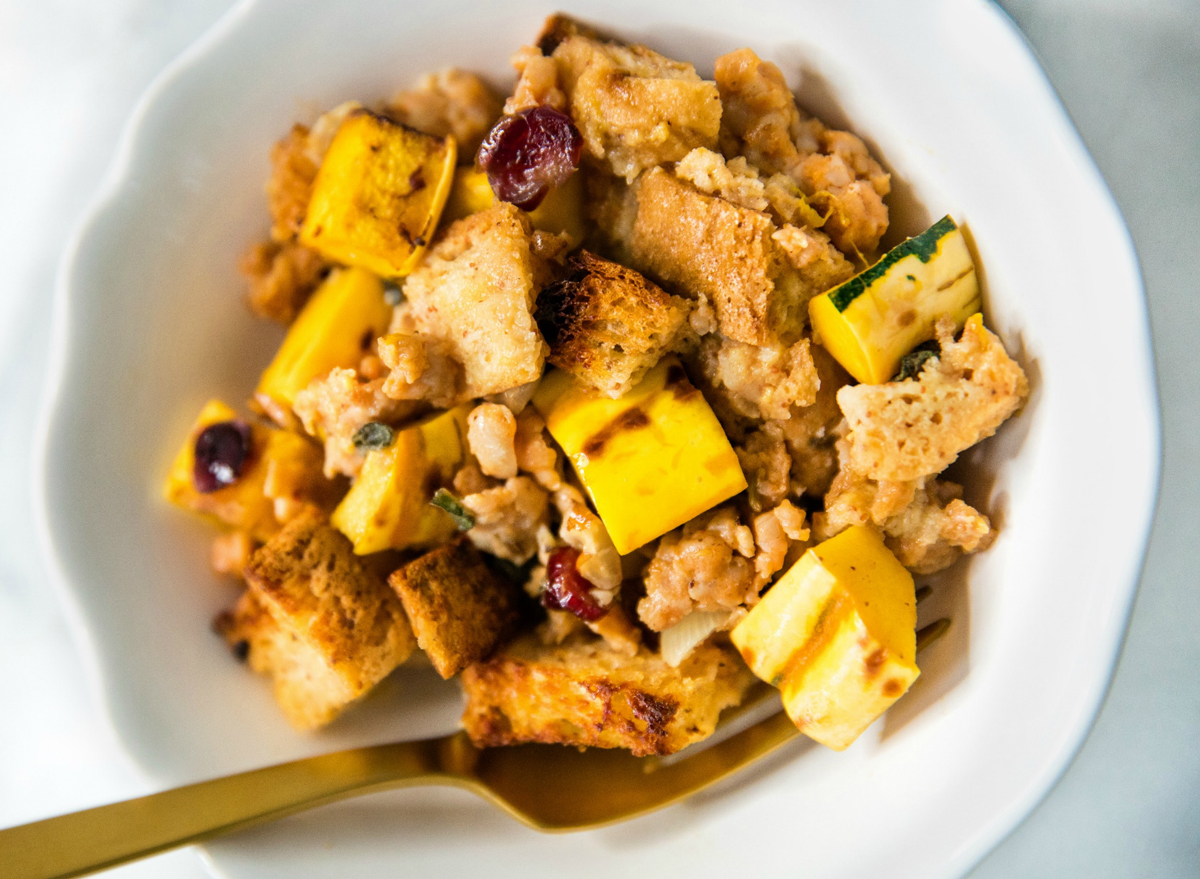 Stuffing is one toasty side that can never be forgotten on Friendsgiving, and is best homemade. It can be made slightly healthier, and even more flavorful, with the addition of some sautéed delicata squash. This version also includes the classic flavors of sausage, with the added crisp of pecans and tartness of dried cranberries.
Get the recipe from Kim's Cravings.
Transformed root veggies
Don't shy away from the classic root vegetables when it comes to creating an amazing (and healthy) side; sweet potatoes, carrots, and beets are some of the stars of the season. And when seasoned properly, they are anything but boring. In this concoction, the root veggies can be cooked in a skillet with the juice of a grapefruit to cut through flavor-wise and a sprig of thyme as an added spice.
Get the recipe from Foraged Dish.
Amped-up mashed potatoes
Friendsgiving is the ideal time to experiment with a classic like mashed potatoes to spice things up a bit. Literally, this jalapeño popper mashed potato casserole kicks up your traditional buttery mash a notch with crunchy jalapeño potato sticks. It even adds some cream cheese to the mix to make it even creamier.
Get the recipe from The Girl Who Ate Everything.
The wildcard dish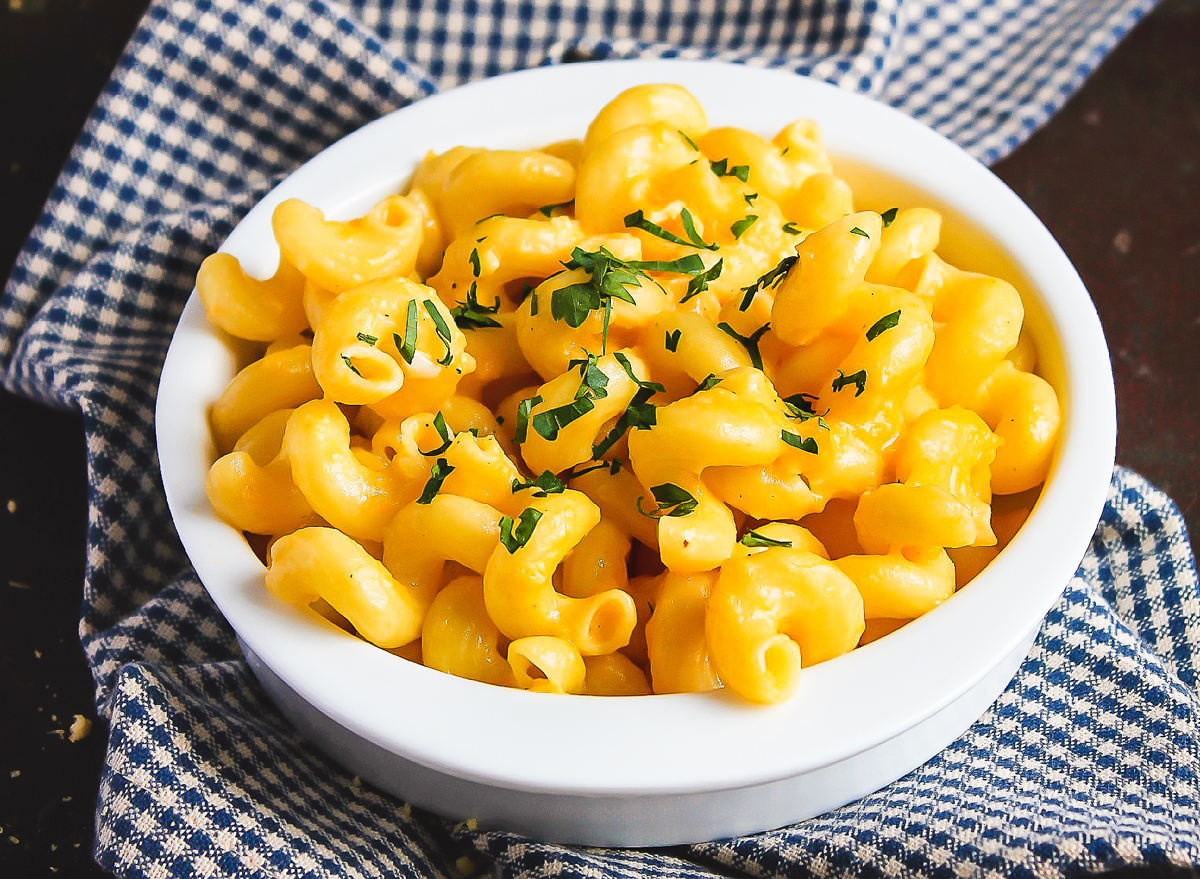 Can pasta have a place at the table for this holiday? Sure, why not—there are no rules at Friendsgiving, especially when this pumpkin bacon mac and cheese recipe comes into play. The fresh pumpkin purée adds to the creamy texture of the mac and cheese and, of course, adds a fun fall twist, making it a dish you might just add to your regular Thanksgiving rotation.
Get the recipe from Southern in-Law.
A gourmet cranberry sauce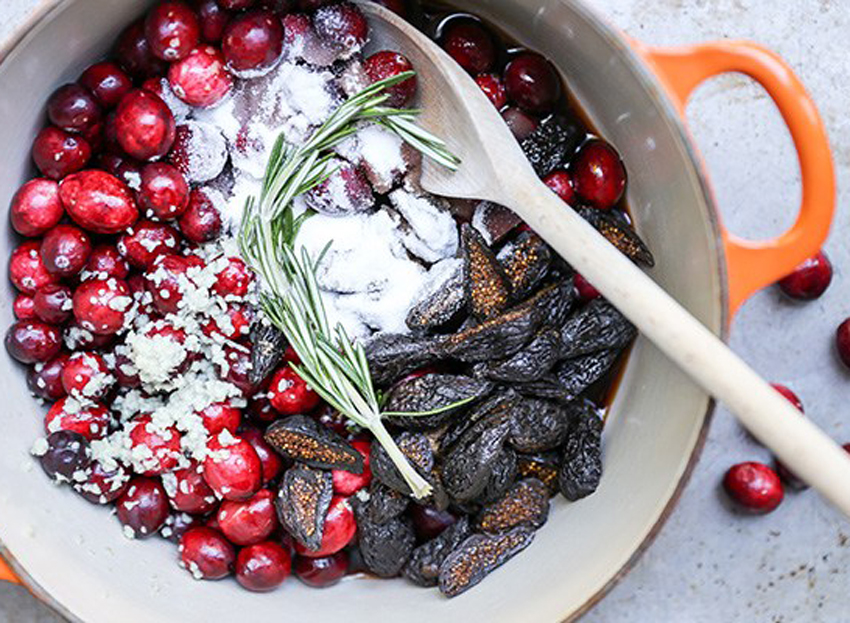 Sure, it's easy to just open up a can and have your sauce ready to go. But an elevated version of the jiggly staple helps you step up your culinary game. The secret ingredient in this full berry cranberry sauce is dried black figs, to balance out the tart cranberries with some sweetness—and cut back on the sugar. Perfect throughout, this sauce is enough to make you never open a can again.
Get the recipe from Oh My Veggies.
The star veggie side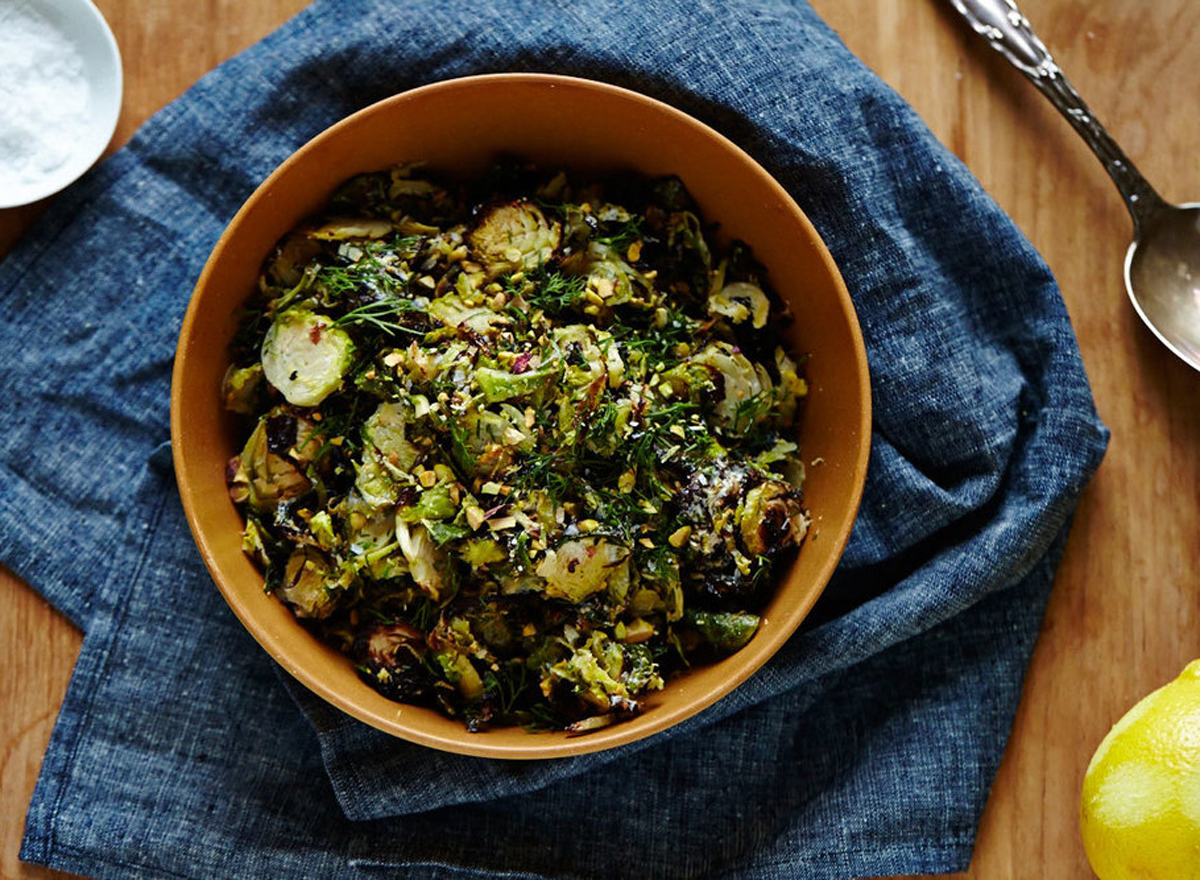 Don't worry if you are responsible for bringing a vegetable to the table—it can be one of the easiest, most flavorful side dishes if it's done right. Take this roasted brussels sprouts dish for example. The once-dreaded sprouts are charred to perfection and tossed with creme fraîche, dill, and a splash of lemon for a vegetable side that will have your friends scooping seconds.
Get the recipe from Sassy Kitchen.
The new gravy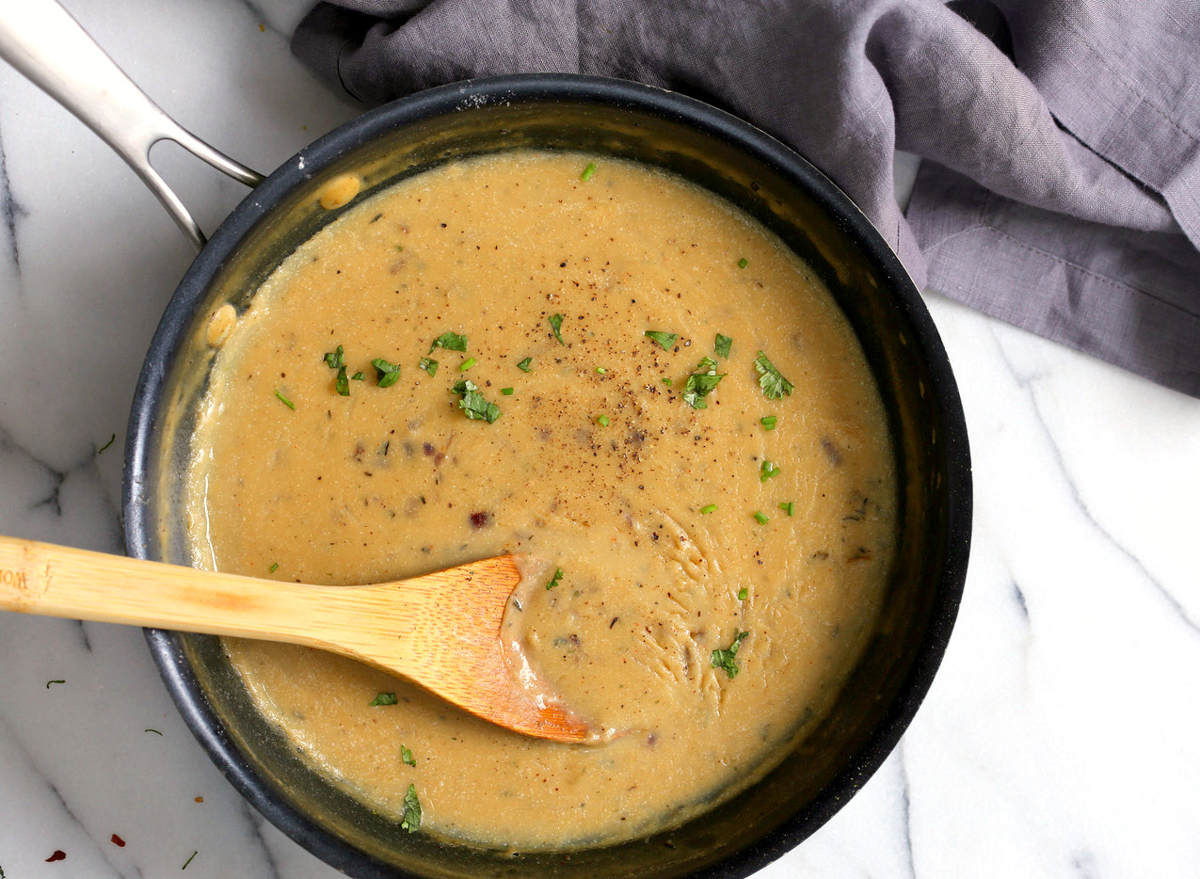 Not everyone is a fan of the fat-filled gravy made with the turkey drippings. Some of the guests could be vegan, but still want to drench the rest of their plate with a savory sauce. This dairy-free alternative leads with spices like ground mustard, garlic, and onion instead of the spices from the meat, pairing perfectly with a mound of mashed potatoes.
Get the recipe from Vegan Richa.
Slow cooker creamed corn
A Friendsgiving meal couldn't happen without one of the staples of the first Thanksgiving: corn. But if you're bringing it to a friend's place, don't just whip it out of a freezer bag. Try this savory creamed corn recipe that can simmer right in your slow cooker. The cheddar, whipping cream, and cream cheese make the dish super rich, but totally worth it.
Get the recipe from Julie's Eats and Treats.
Light dessert wine
To keep the party going through the final course, you'll need a light, refreshingly fruity wine to pour guests. We suggest a bottle that's sweet, but not too sweet that it will overpower dessert, like Layer Cake Bourbon Barrel Aged Cabernet Sauvignon ($21, wine.com). This California wine has notes of both blackberry and vanilla for the subtle sweetness to complement any pie, tart, or cake.
A gluten-free dessert option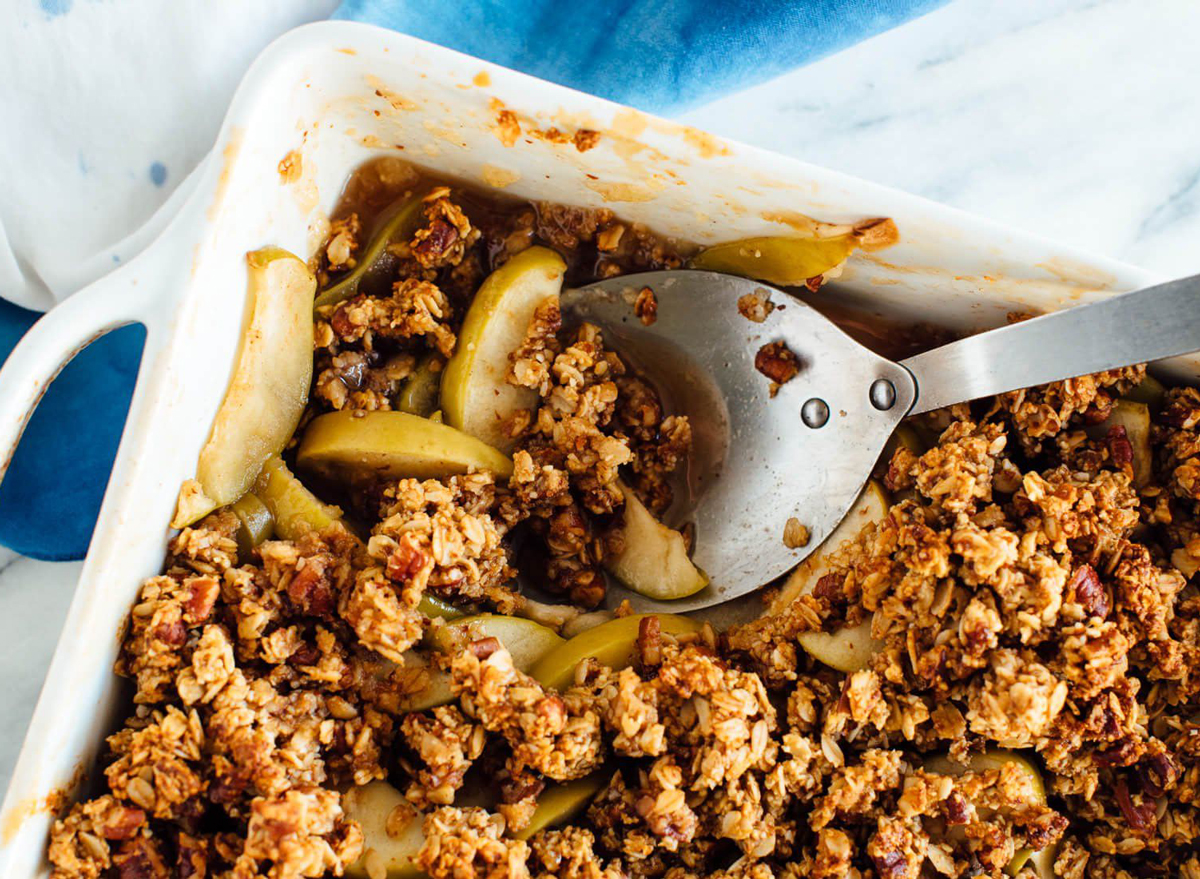 Dessert gets tricky for those guests who may have a mild gluten intolerance, a more serious case of celiac disease, or who are simply trying to steer clear of all the pies. So, it's nice to have a delicious sweet at the end the meal for them as well. For Friendsgiving food ideas for your food-sensitive friends, try a simple gluten-free apple crisp. Made with almond flour, oats, and a touch of brandy to add some rich sweetness, the recipe captures the fresh flavors of fall and won't make anyone feel like they've skipped out on dessert.
Get the recipe from Cookie + Kate.
A booze-filled pie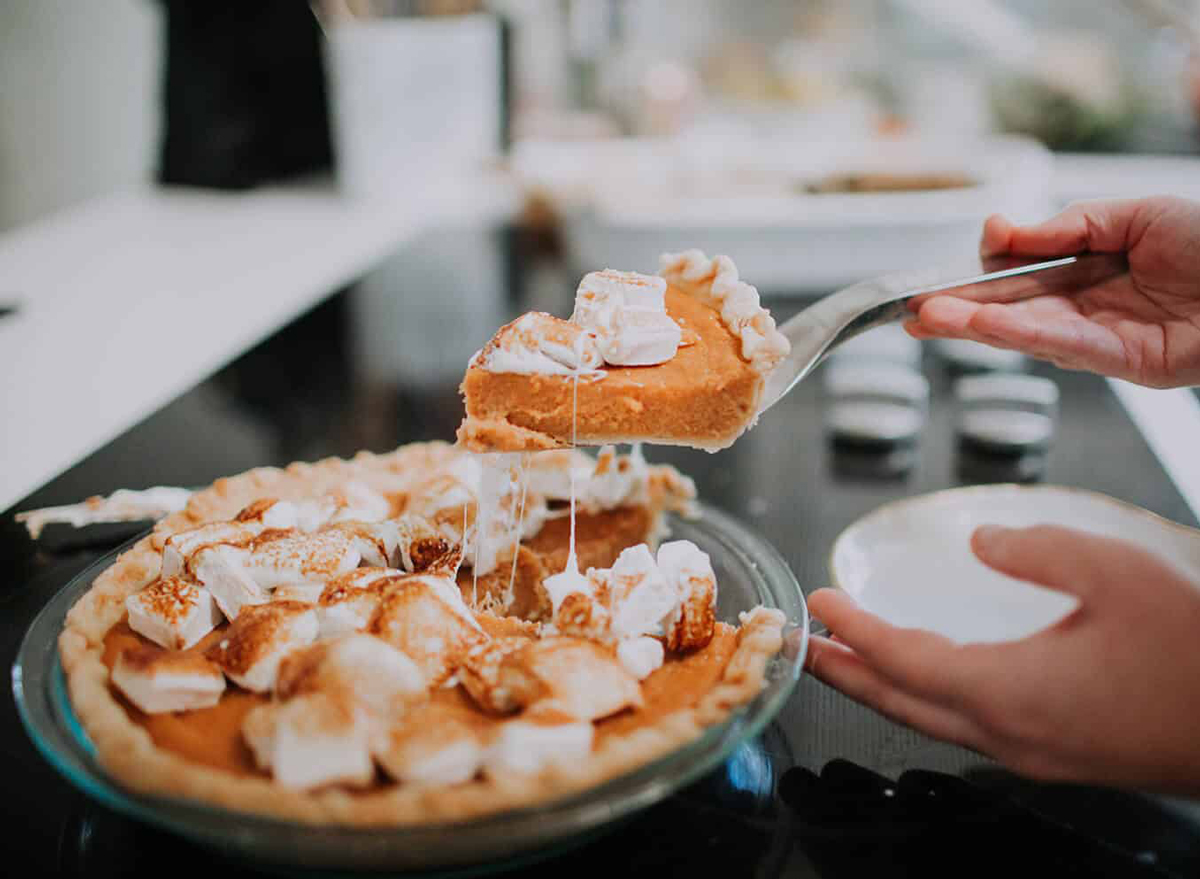 Two of the best things about Friendsgiving are rolled into one in this boozy sweet potato pie recipe. The Southern classic is spiked with bourbon and topped with marshmallows for the most satisfying slice possible. Plus, you can bake it the day before the celebration so that you're free from your kitchen that day.
Get the recipe from A Beautiful Mess.
Tiny bites of pumpkin pie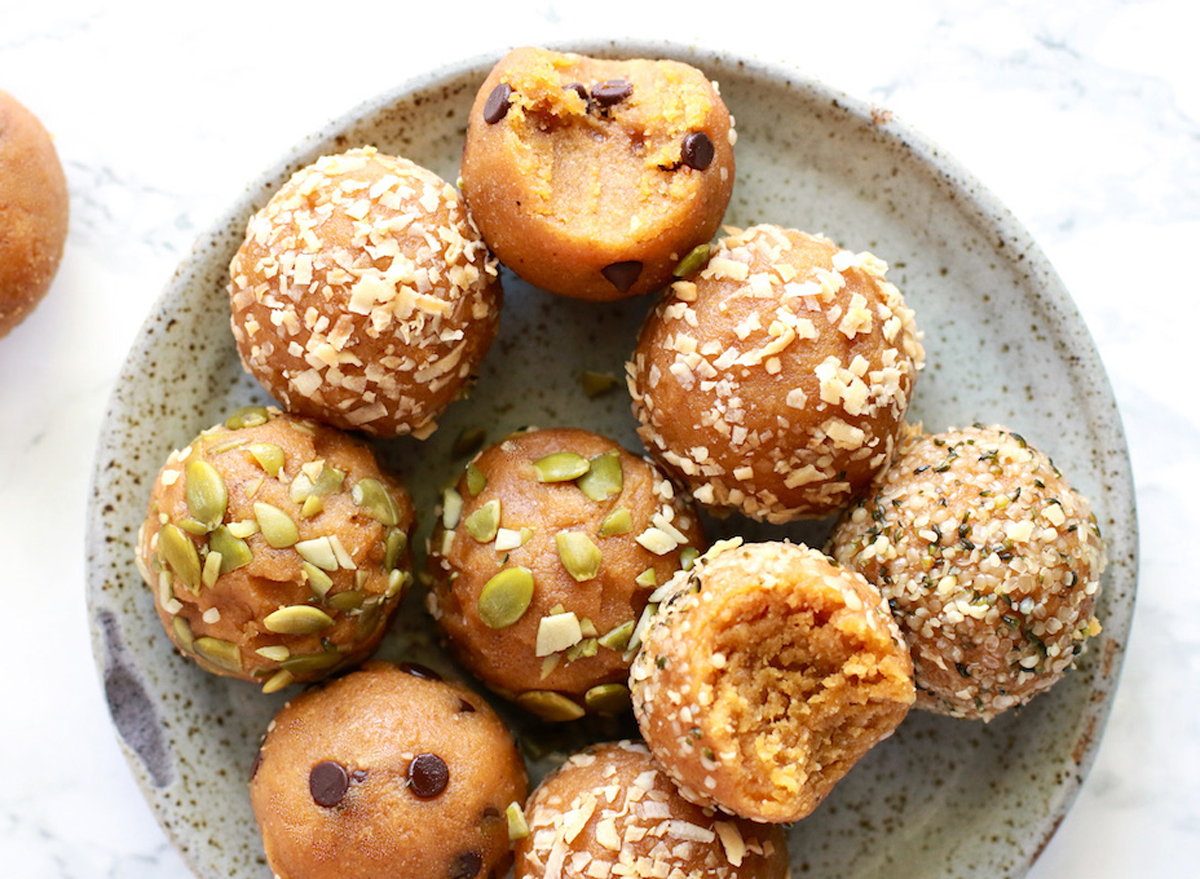 You and your friends will probably be super full by the time dessert rolls around, and you might just be looking for one bite of your holiday favorites. Bring these pumpkin pie energy balls to the table because there's no doubt your friend group needs a kick of energy after that meal. A healthy, vegan, and gluten-free dessert made with satisfying cashew butter, they can be garnished with chocolate chips, coconut flakes, or pepitas for an additional crunch.
Get the recipe from Nutritionist in the Kitch.
For the chocoholics
Can't go a single holiday without chocolate? Bring on the Nutella! This pie doesn't even require baking and will be one of the most decadent items on the dessert table. The recipe only involves five ingredients, plus the crust made from crumbled up Oreos and melted butter, and can be easily assembled the morning of the party.
Get the recipe from Little Spice Jar.
One more apple sweet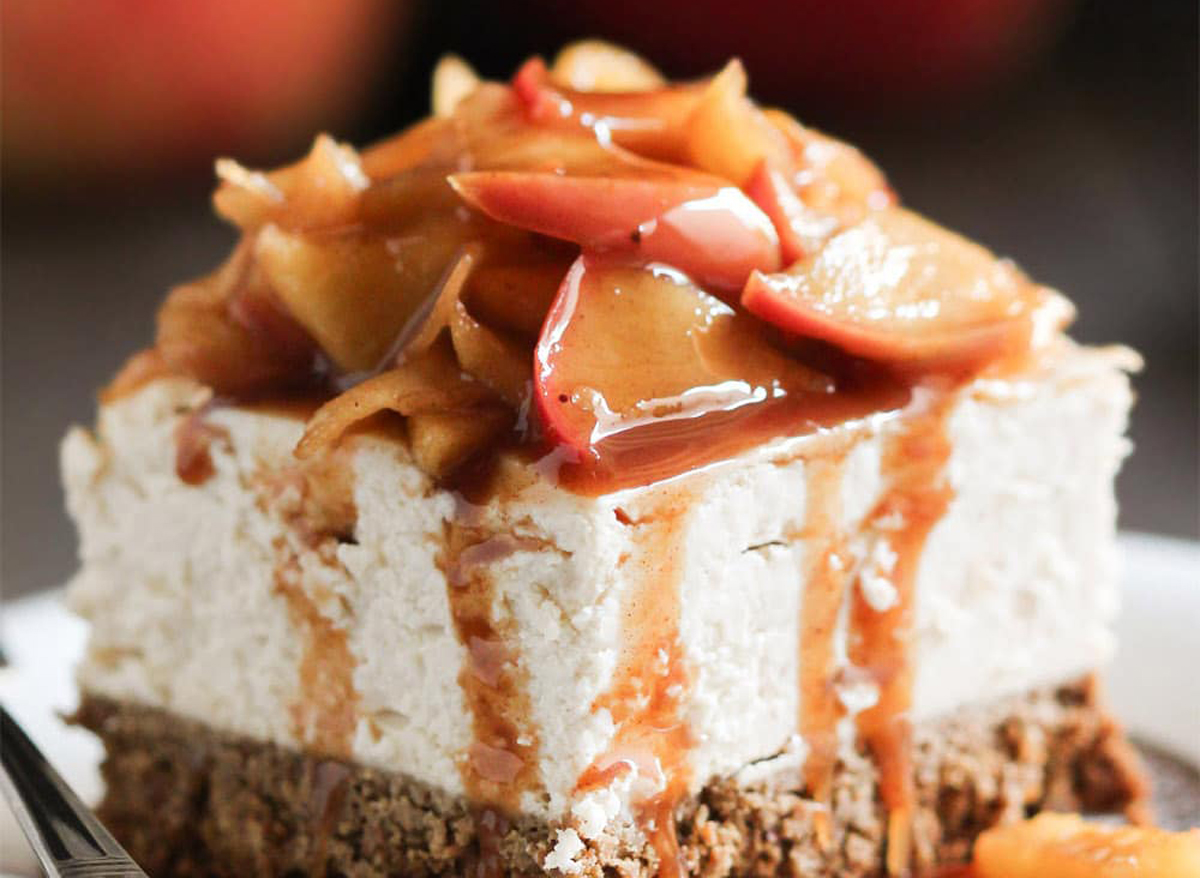 Thanksgiving desserts tend to flip-flop between the flavors of apple and pumpkin, so both need to be adequately represented at the table. These apple cheesecake bars are actually one of the healthiest dessert options you'll find. The cream is made with lower-fat cream cheese and Greek yogurt. Also, the bars are sweetened with maple syrup, so they'll taste less sugary and even more like fall.
Get the recipe from Desserts With Benefits.
A kombucha cocktail
Looking to add a few probiotics to the party? Try a boozier version of kombucha. If already pre-mixed alcoholic 'booch from brands like Flying Embers, Kyla, and Boochcraft aren't available, you can also turn your non-alcoholic bottle into a cocktail. Simply grab a bottle of GT's Gingerade Kombucha, Health-Ade's Jalapeno Kiwi Cucumber, or Humm's Raspberry Hops, fill up a glass, and then add a splash of your hard liquor of choice.
Bring the festive decor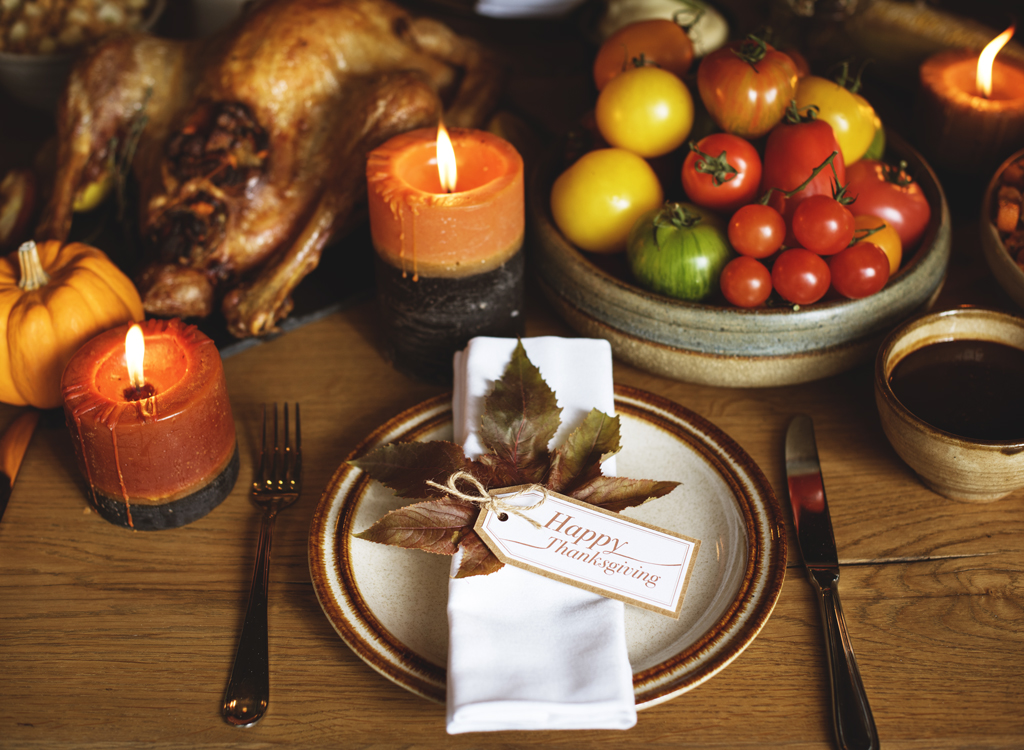 Forget Friendsgiving food ideas! If you're more into DIYing than cooking, take charge of the decorations for the Friendsgiving festivities. In preparation for all the desserts people will bring, you can make a fun banner saying "thankful for pie." Other ideas include printable name tags, group photos that can be framed, cake pedestals to display the large pies, and mini mason jars for tiny versions of the larger holiday favorites.
A previous version of this story was originally published in November 2018. It has since been updated to include additional entries and current embedded links.