If You Love Deli Sandwiches, You Need to Know These Healthy Recipe Hacks
Learn how to stack your sandwich high and keep your waistline trim.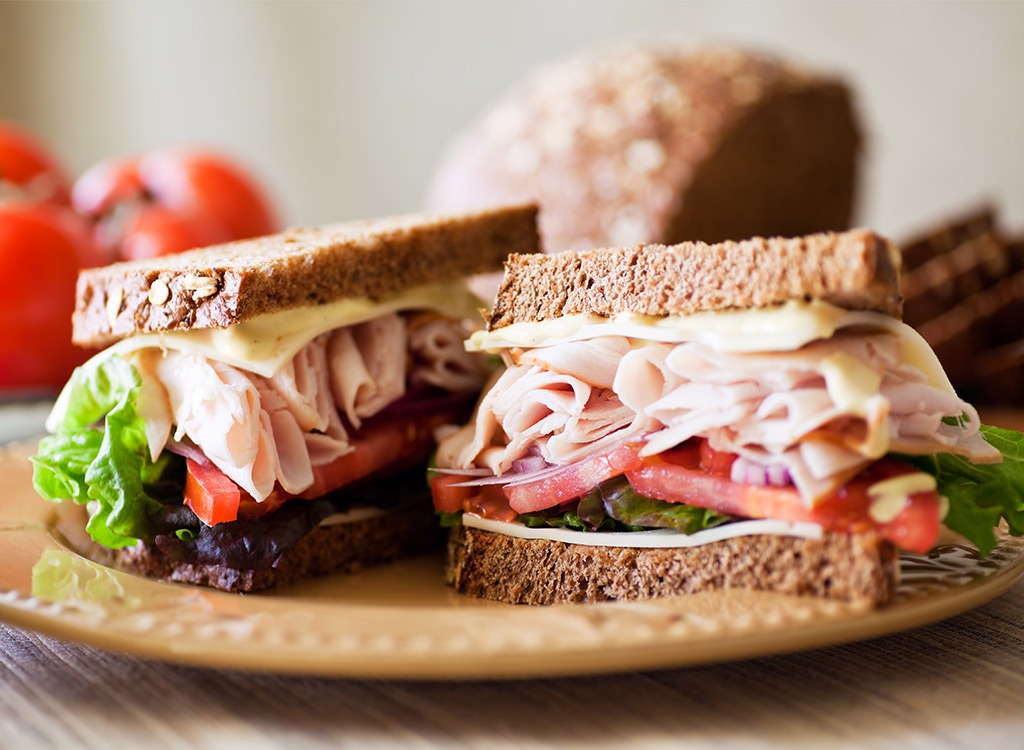 If you want something done right, do it yourself.
When it comes to packing our lunches, though, science says we need some help. A recent JAMA Pediatrics study found that the typical elementary and middle school student's home-prepared lunch is seriously lacking in vegetables, fruit, and whole grains and overflowing with sugar and sodium. Kids aren't packing their own lunches—so we're looking at you, Mom and Dad.
Instead of packing sandwiches laden with sodium and fatty add-ins for the little ones–and yourselves–accept our help. Consider us your teammates, but better; we'll give you the tools and tricks you need to succeed and let you take it from there.
"Avocados," notes Nicole Cormier, RD, LDN, "are a super addition to any sandwich that will help your body absorb vitamins A, D, E, and K." You'll be ensuring you pack more nutrients and less saturated fat into your favorite mid-day meal.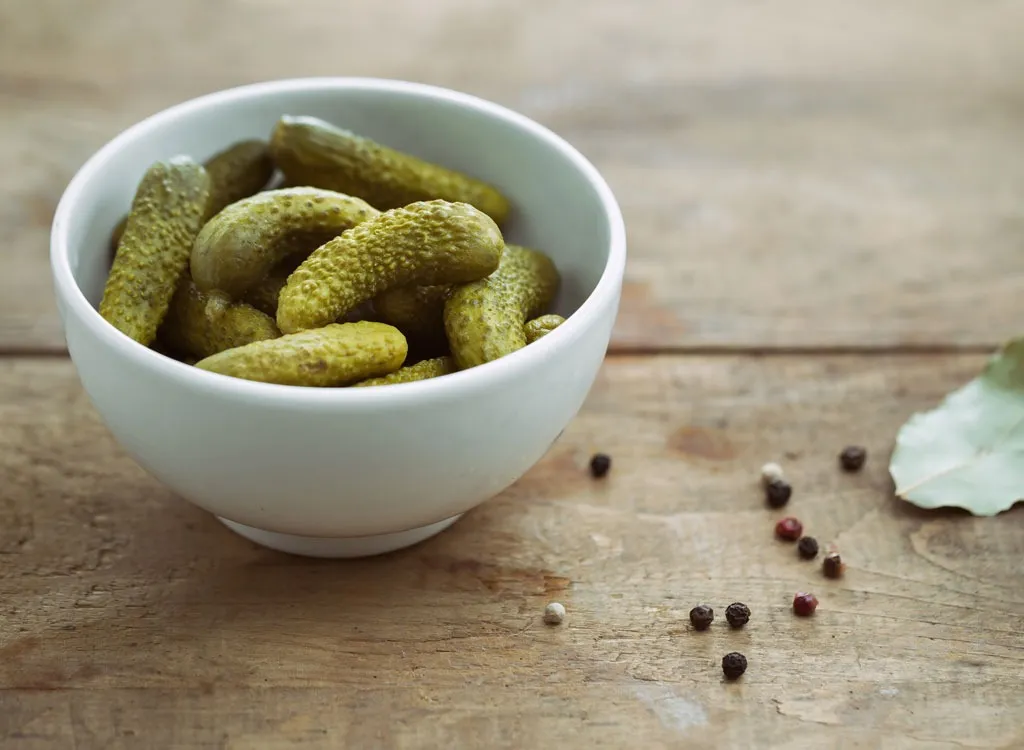 Add some crunch and an equally flavorful splash of brine by adding some pickles to the lineup. They're low-cal, filled with fiber, and covered in vinegar—which is all good news for your waistline. In fact, just one large pickle has 15 calories and 2 grams of belly-filling fiber, so eating three or four can actually leave you feeling satiated for less than 100 calories! Plus, studies show acidic foods help increase the rate at which the body burns off carbs by up to 40 percent—and the faster you burn off carbs, the sooner your body starts to burn fat, which can help you get that lean look you crave.
Make the Switch to Whole-Grain Bread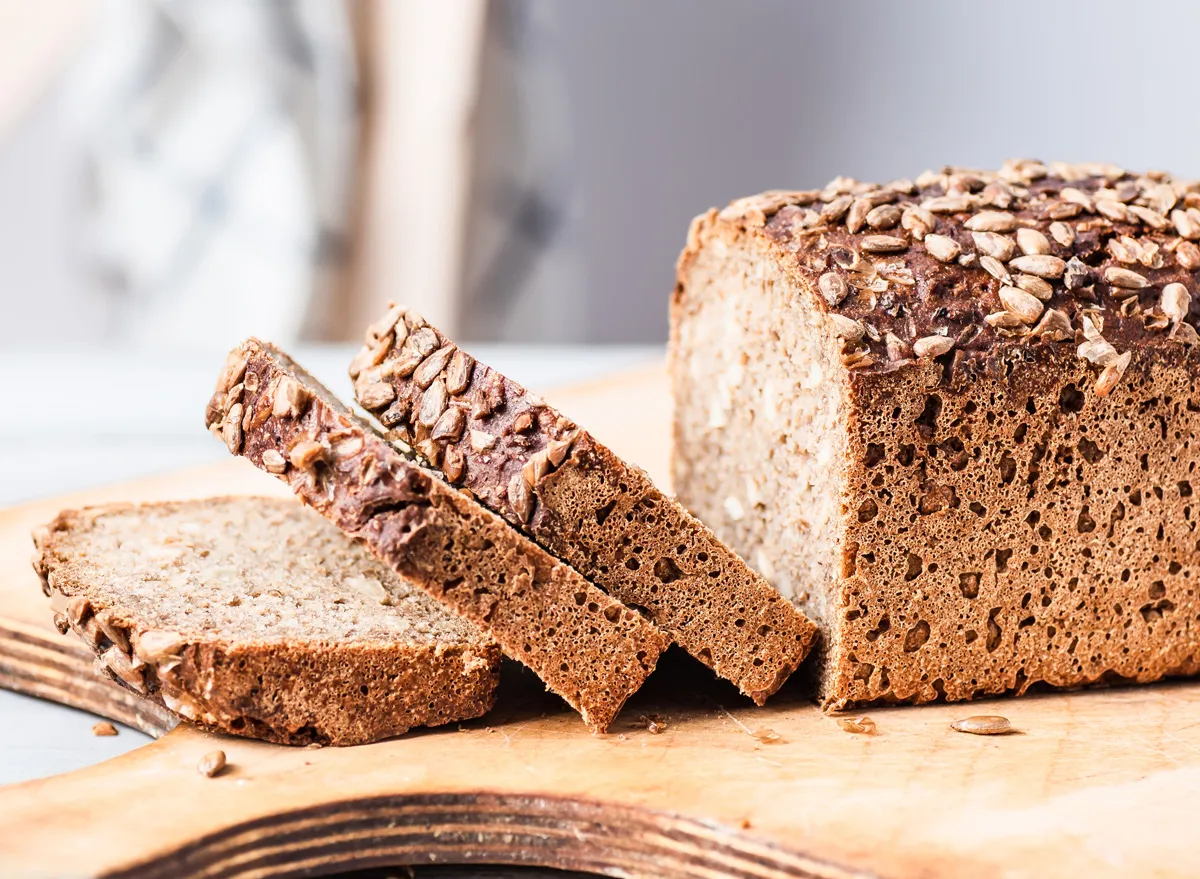 Sometimes it's actually good to be unrefined: Whole grains contain more nutrients and fiber and take longer to be broken down by the body, so they keep you feeling fuller longer. White, refined starches are digested much more quickly and turn straight to sugar, making your blood sugar spike and crash. The result: you reach for the snack drawer every day at 3 pm like clockwork. If you're going with bread as your sandwich grain of choice, "choose a sprouted grain bread," says Nicole Cormier, RD, LDN, "or a spelt sourdough bread that is easy to digest and great for individuals with IBS." We're big fans of Ezekiel's line of sprouted breads, which you can find in the freezer section of your grocery store.
Skip the Bread Altogether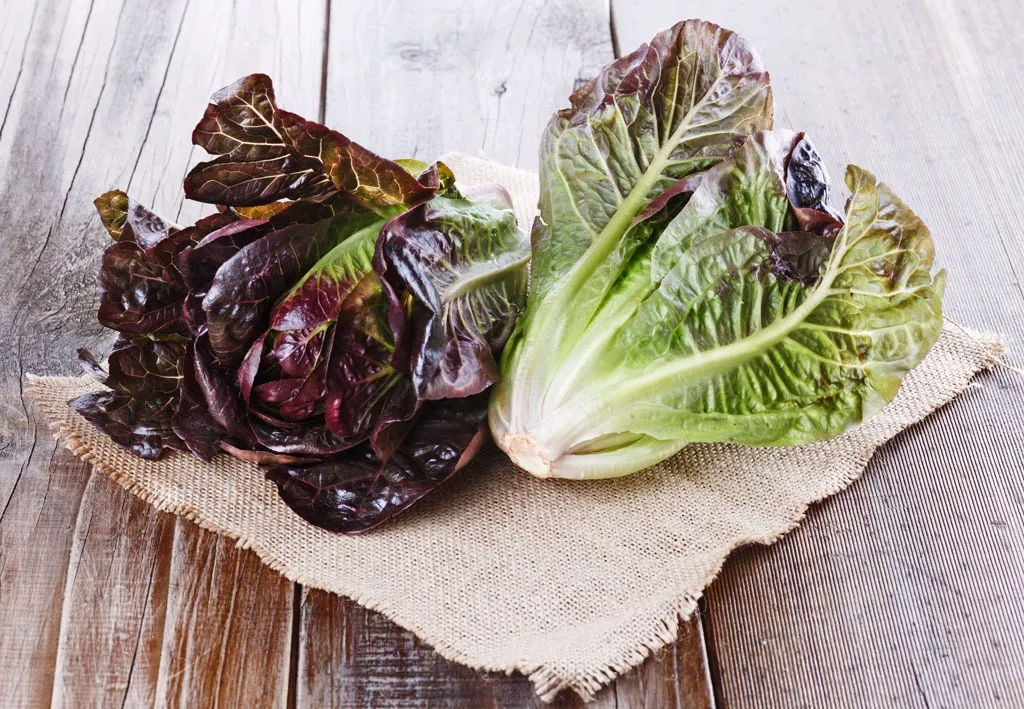 Look beyond the bread aisle next time you're stocking up on sandwich supplies. Big, crunchy pieces of lettuce used in place of slices of bread are perfect for packing extra produce into your day without feeling like you live at the salad bar. And this fresh twist on your usual sandwich base is perfect for the hot summer months. Once you try that, Cormier suggests looking for even more inventive way to wrap up your favorite fillings in a vitamin-packed leafy green. "If you'd like to try a totally out-of-the-box favorite of mine," she says, "take a collard green leaf, fill it with 1/2 cup of brown rice, 1/2 cup of black beans, 1/2 cup of roasted vegetables, and 1/4 of an avocado, sliced. You'll have a new style burrito without the tortilla." Brilliant!
Grilled or roasted mushrooms make a great alternative to meat for a tasty vegetarian sandwich. And even if you're including a little meat, you can still load your sandwich up with fresh vegetables to give it a big nutritional boost. "Building a healthier sandwich can be a great opportunity to add color, nutrients, and flavor when you choose a variety of different seasonal vegetables or even fruit to add to a protein and grain," says Cormier. Instead of counting veggies, simply try incorporating as many colors as possible. "The more colors you can add to your sandwich, the more phytochemicals, vitamins, and minerals you'll be delivering to your body," she explains.
Sausage and bologna aren't the only meats with strange ingredients. Highly processed meat products, like many found in the average supermarket deli case, are full of preservatives and chemicals like nitrates and added sodium. In fact, a 2014 study found that Americans who consumed this popular lunchtime staple consumed not only more sodium but also more daily calories overall. Instead of relying on your less-than-reputable regular buys, go for fresh meats you cook at home or organic, preservative-free lunch meats like Boar's Head. This popular brand, which is available across the U.S., has a handy website guide that allows you to check the nutritional content of each of their meats before purchasing. We recommend sticking with their All Natural products, which are free of added nitrites and nitrates. Applegate Farms is another easy-to-find brand with a natural line of deli products that are free of those unhealthy additives and preservatives.
Meet Some Meat-Free Proteins
There are plenty of other meatless sources of protein out there that make a great base for a hearty sandwich. "Think plant proteins, such as beans, hummus, or nut butters," says Cormier. "A favorite sandwich of mine a twist on the typical PB&J: instead of the classic ingredients, I use almond butter and sliced strawberries on a sprouted grain tortilla," she notes. Using fresh strawberries instead of jelly or jam cuts back on the amount of processed sugar in this classic combo, and almond butter is packed with even more iron and vitamin E than peanut butter. Another Eat This, Not That! staff favorite is almond butter and banana on sprouted bread with a sprinkling of antioxidant-rich cacao nibs.
Think Beyond Basic Meat and Cheese
Sandwiches don't have to consist of just turkey, cheese, and lettuce–or even PB&J. Add a more exotic spread (like baba ganoush, homemade pesto, or tahini) for low-sodium flavor, or even fresh fruit (like sliced apples, pears, and berries) for a familiar sweetness without the refined sugar.6254a4d1642c605c54bf1cab17d50f1e
Add Flavor with Low- Calorie Accouterments
Opt for freshly squeezed lemon juice, fragrant herbs, or any number of spices to add flavor and nutrients to your sandwich with minimal calories. Acidic citrus fruits like lemon and lime also have an added benefit: like salt, acid acts as a flavor booster for every other ingredient it comes into contact with, so fresh citrus can help you cut back on sodium, too! Skip the salt in your home-roasted meats or spreads and just add a quick squeeze from a lemon wedge, instead. While you're at it, add a squirt of lemon to your water glass, too. It's just one of our quick and easy ways to boost metabolism.
To get more tips and tricks for choosing the best product on grocery store shelves, sign up for our newsletter!
Read more: