7 Best Low-Carb Breads on Grocery Store Shelves, According to Dietitians
A dietitian shares the best low-carb breads so you can enjoy what you love about bread, minus the carbs.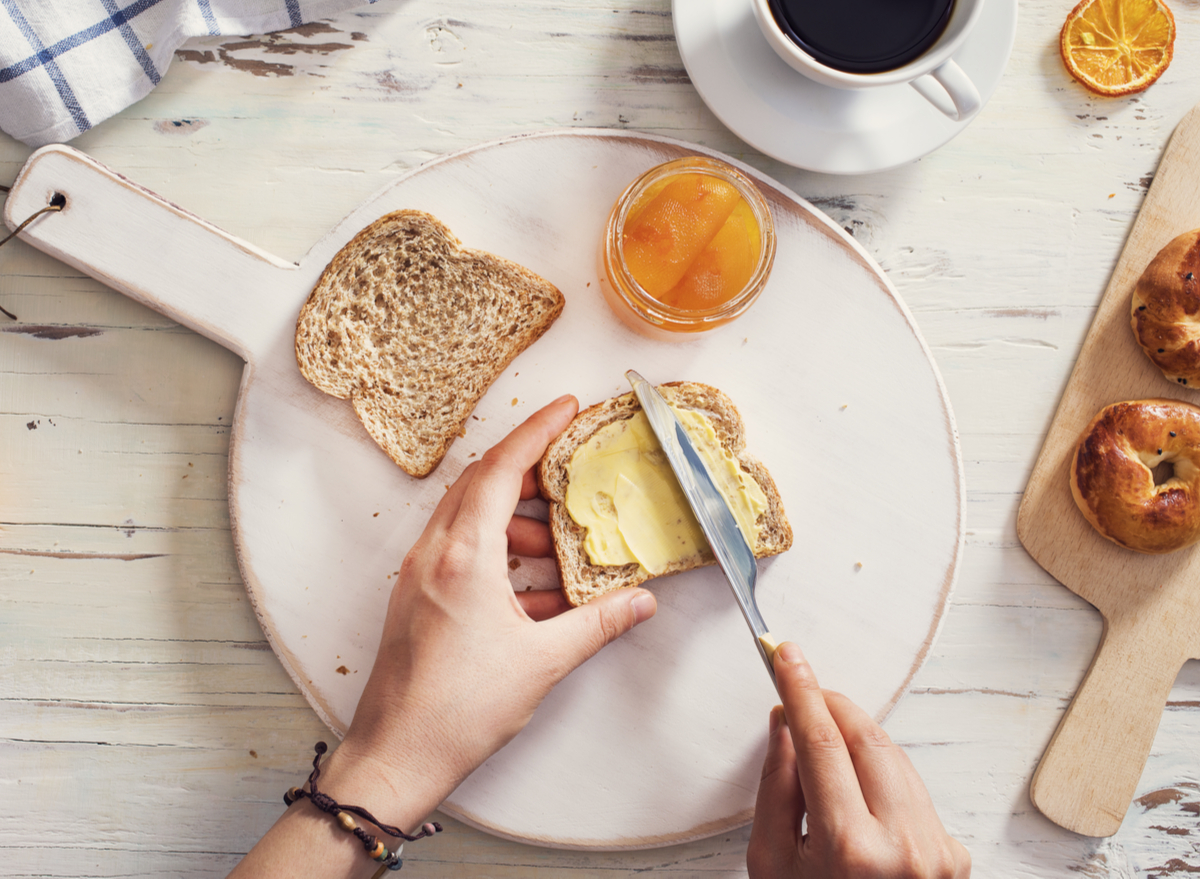 The product recommendations in this post are recommendations by the writer and/or expert(s) interviewed and do not contain affiliate links. Meaning: If you use these links to buy something, we will not earn a commission.
There's no need to banish bread from your life if you follow a carb-controlled diet or are trying to limit carby foods to peel off pounds. Try one of these best low-carb bread options to enjoy everything you love about bread (PB&J, avocado toast, or grilled cheese, anyone?) —minus some of the carbs and calories.
Bread aisles are overflowing with "gluten-free," "grain-free," and "keto" slices, buns, bagels, pitas, and pockets. However, many are pumped with fat, calories, and lots of suspect ingredients. The result is often a bread alternative that lacks the taste and texture of a regular loaf. The good news is that there are plenty of ways to find a lower-carb bread that isn't made with protein or wheat isolates, nut flours, or loads of fat and added sugars.
When it comes to worrying about carbs and weight loss, it's important to remember that bread alone isn't what contributes to weight gain. Your weight woes stem from eating more calories than you burn—not carbohydrates, per se. If your goal is to reduce the carbs in your diet to manage blood sugar or other reasons, the best low-carb breads are great options to enjoy instead of a traditional slice. Then, for more help finding food options with fewer carbohydrates, check out these 16 Low-Carb Fast-Food Orders, According to Dietitians.
How to buy the best low-carb bread
Here are some smart nutritional criteria to help you choose the best, low-carb breads:
Look for "Whole Grain" or "100% Whole Grain" on the ingredient list: Bread labels may have a lot of healthful sounding terms like "seven grain," "multi-grain," "cracked wheat," "unbleached flour," "made with whole wheat" or "all-natural." But these descriptors don't ensure that your bread is made with whole-grain flour instead of enriched white flour. Look for Whole Grain or 100% Whole Grain on the ingredient list. "Whenever possible, choose breads with 100% whole grains or sprouted grains for more nutrition, says Patricia Bannan, MS, RDN, author of From Burnout to Balance. "Whole grain products include the endosperm, germ, and bran, which provides fiber, protein, vitamins, and minerals."
Count carbs: A traditional slice of a hearty, whole grain bread will have at least 20 grams of carbs and about 110 calories. For a lower carb bread, stick with a whole grain, but look for a bread with less than 15 grams of carbohydrates.
Focus on fiber: "Choose a bread with at least 2 grams of fiber per slice, and ideally more, says Bannan. "Fiber is important for gut health, and it helps keep you feeling fuller, longer. It's recommended that the average adult gets 25 to 30 grams of fiber per day."
The 7 best low-carb bread brands you can buy:
Here are 7 best low-carb breads you can find at your local supermarket or natural foods store.
This bread is packed with nutritional all-stars, including wheat, barley, millet, spelt, legumes, and beans. Together, they bake up into a delicious and wholesome high-fiber, high-protein loaf.
Carbs: 15 g
Fiber: 3 g
Protein: 4 g
Calories: 80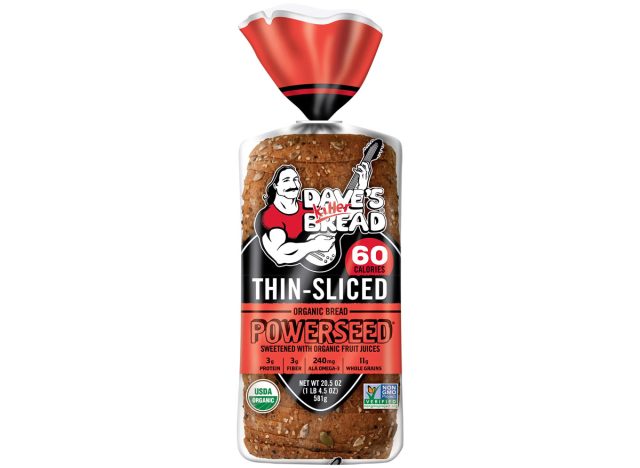 One of the easiest ways to enjoy bread while keeping carbs in check is to look for thin-sliced options. This bread is a great option because the first ingredient is organic whole wheat, and it is made with five different seeds.6254a4d1642c605c54bf1cab17d50f1e
Carbs: 12 g
Fiber: 3 g
Protein: 3 g
Calories: 60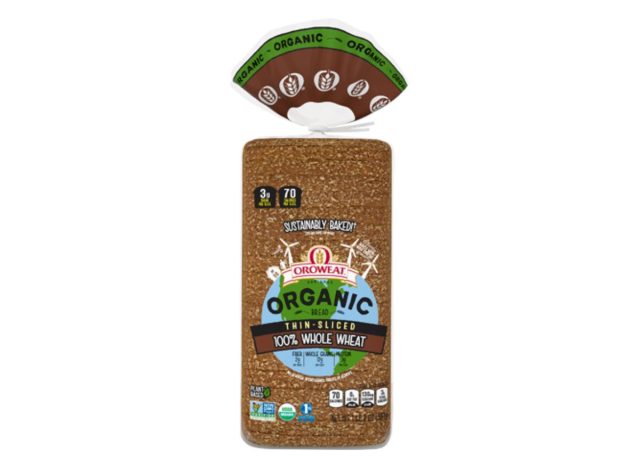 This organic bread is made with whole wheat flour, wheat gluten, and wheat bran. What's more, the bread maker uses a solar-powered bakery for environmental benefits.
Carbs: 13 g
Fiber: 2 G
Protein: 3 g
Calories: 70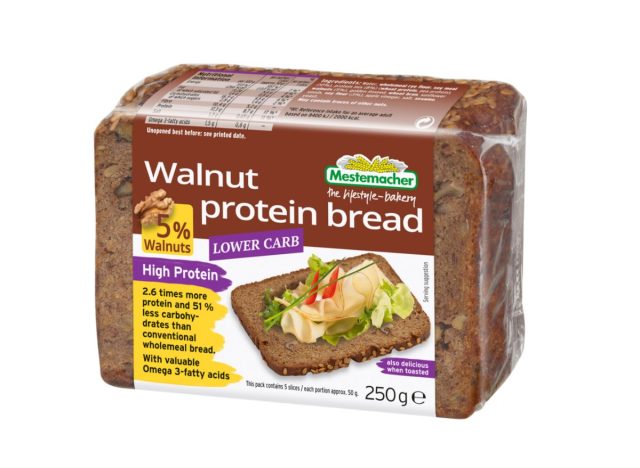 If you want healthy, low-carb bread, look for the European breads in your supermarket. This German whole-grain bread is dense and filling, thanks to the whole grain rye, walnut, and soy protein. It has more than twice as much protein and significantly fewer carbohydrates than a traditional US-baked breads.
Carbs: 14 g
Fiber: 8 G
Protein: 9 g
Calories: 130
This bread keeps carbs and calories lower than most because the main ingredients are resistant starch and wheat gluten. We liked that it's made with seeds to increase the protein and fiber for a filling slice.
Carbs: 11 g
Fiber: 6 g
Protein: 5 g
Calories: 50
Choosing a traditional Nordic-style crispbread that is a staple in Sweden and Finland is a great alternative to bread. Crispbreads are like a cross between bread and a cracker. WASA is a Swedish style crispbread and the carbs and calories in a slice is about half of what you'll find in a slice of regular wheat bread. I enjoy healthy open-faced sandwiches with crispbreads all the time.
Carbs: 8 g
Fiber: 3 g
Protein: 2 g
Calories: 35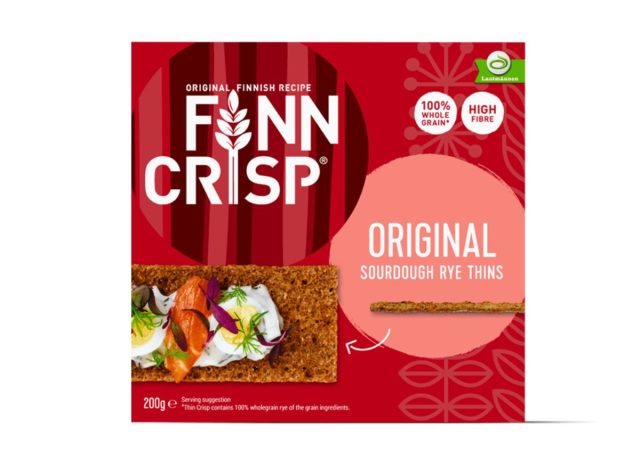 This is the Finnish cousin to WASA crispbreads. These crispbreads have just five ingredients—whole grain rye, flour, water, salt, and yeast—making them one of the more naturally delicious and wholesome low-carb bread alternatives.
Carbs: 10 g
Fiber: 3 g
Protein: 1 g
Calories: 40
Julie Upton, MS, RD, CSSD
Julie Upton is an award-winning registered dietitian and communications specialist who has written thousands of articles for national media outlets, including The New York Times, US News & World Report, and USA Today.
Read more about Julie