8 Rockstars Who Lost a Ton of Weight By Cleaning Up Their Diets
They sing for their supper... which has gotten a whole lot healthier!
Sure, you may not have legions of fans or Mark Walhberg cheering you on, but you can be inspired by the weight-loss success stories of these famous musicians, who all recently cleaned up their diets to drop pounds and get into better shape. Whether it's quitting alcohol, cutting back on carbs, or ditching processed foods, each of these male musicians found a slimming strategy that works for them. Read on to see how you can adopt these healthy eating changes into your own lifestyle… rockstar status or not. And for more, make sure to check out these 15 Underrated Weight Loss Tips That Actually Work.
After gaining weight on tour from post-show wine and wings, Grammy-winning singer-songwriter Ed Sheeran cut back on alcohol and started exercising regularly, enabling him to shed an impressive 50 pounds. He also quit smoking and started running in an effort to clean up his lungs along with his diet.
Can't totally give up wine? Check out these low-carb and less sugary options.
Tim McGraw's 40-pound weight loss didn't happen overnight—it's been a decade-long process, which he opens up about in his new book, Grit & Grace: Train the Mind, Train the Body, Own Your Life.
Like Sheeran, alcohol became a staple—and a crutch—for McGraw to get through shows. So, he quit drinking—a smart move, since studies show how much alcohol contributes to weight gain. The country star also copped to cutting out burgers and other "truck-stop foods" and upping his workouts majorly: aiming for two hours in the morning and two hours in the afternoon. "There's such a feeling of accomplishment that comes from being my age and still being at the top of my game," McGraw, 52, said in an interview.
Craving a burger? Try these 13 Hacks To Make Your Burger Healthier.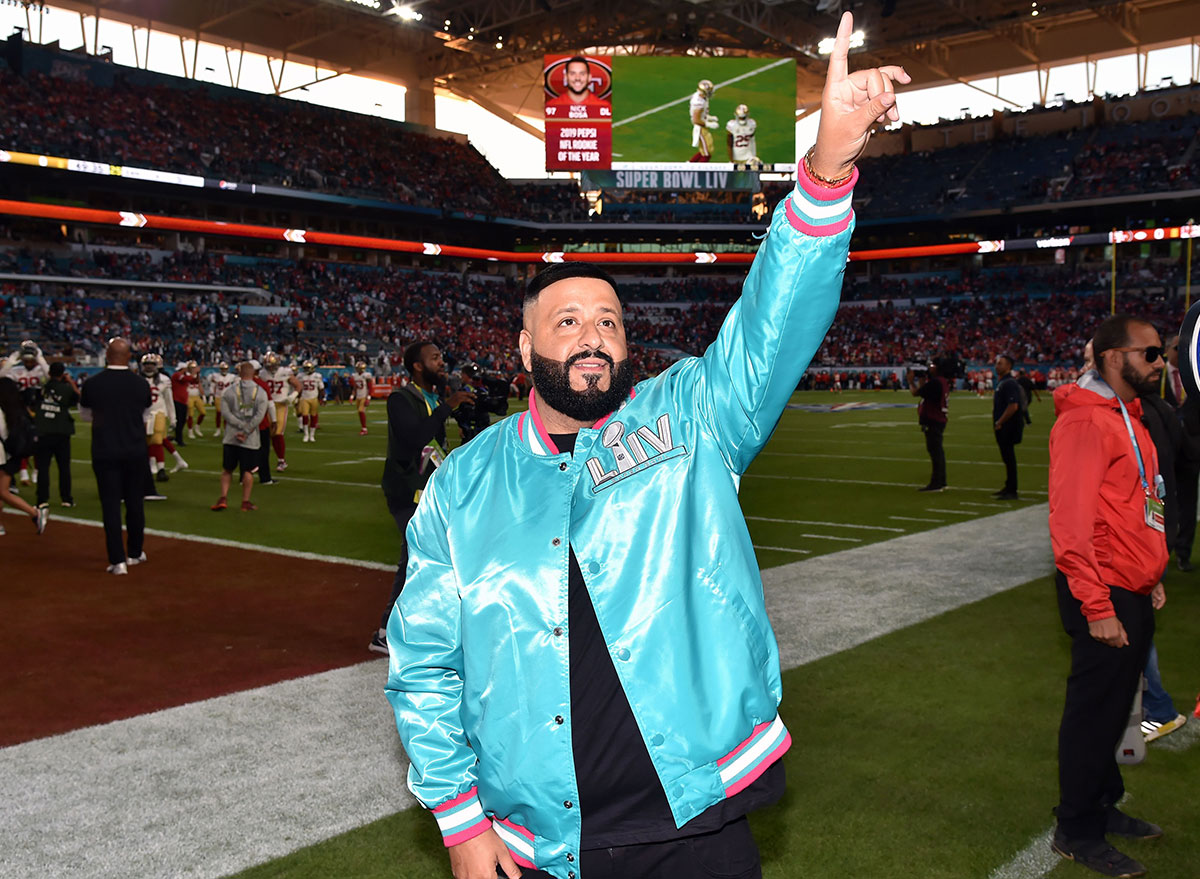 DJ Khaled kickstarted his weight-loss journey by partnering with WW (formerly Weight Watchers) back in 2017. In doing so, he lost 43 pounds and changed his approach to food. His new philosophy? Moderation. Kaled cut back on white rice and bread, replaced sugar in his cappuccinos with stevia (a plant-derived, zero-calorie sweetener), and started eating more fish and salads. He reportedly still indulges in his favorite sweets (like pumpkin pie), only now, he does so sparingly and treats it like a celebration.
In a salad rut? Here are 35+ Non-Boring Salad Recipes for Weight Loss.
Earlier in his career, Eminem ballooned to almost 230 pounds by "constantly eating—and eating badly," he said in an interview with Men's Journal. "When I got out of rehab, I needed to lose weight, but I also needed to figure out a way to function sober." He started running, but got compulsive about how many calories he was burning each day. He's since found more balance, mixing up his at-home workouts (favoring P90X and Body Beast). In April 2020, he celebrated 12 years of addiction recovery.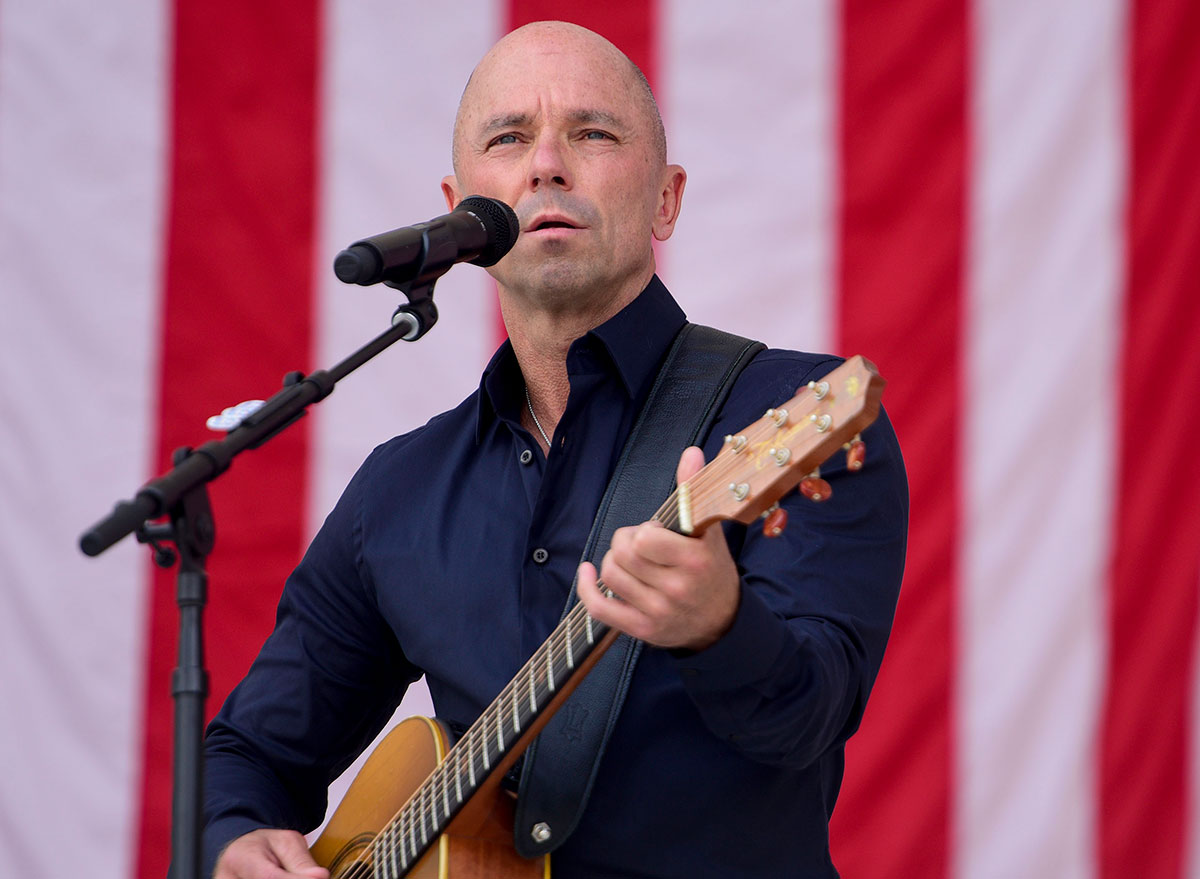 Country crooner Kenny Chesney has one simple rule for keeping up his fit physique: "No carbs after 5 pm. That's no potatoes, no rice, no pasta, nothing," Chesney told CMT's Cody Alan. To make up for any carb cravings, he eats more protein and doubles up on vegetables, so he can "wake up feeling leaner." Low- carb diets have long been linked with weight loss, and Chesney's rule offers a manageable way to reduce carbs.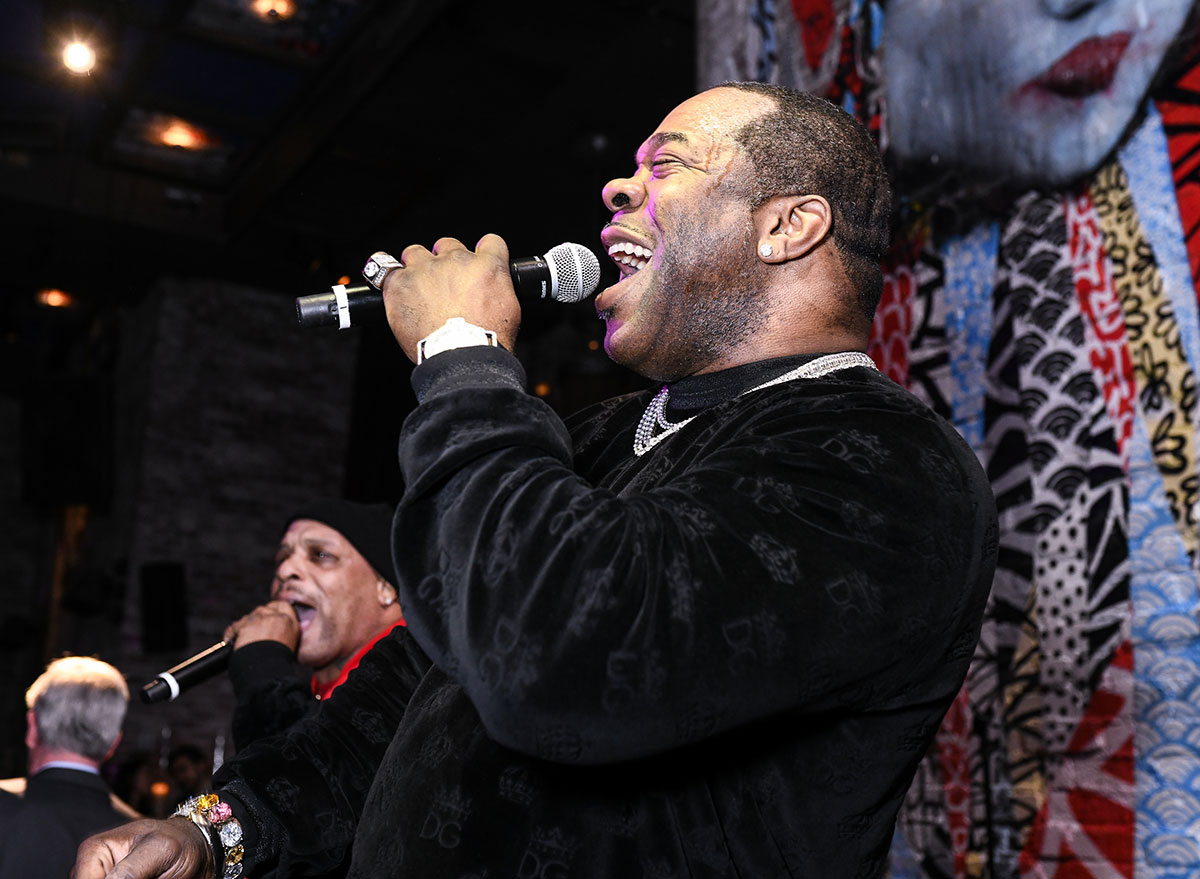 At age 48, rapper Busta Rhymes proudly claims that he's in the best shape of his life. Rhymes experienced a major turning point after an emergency surgery in 2019 forced him to take his health into his own hands. He told Men's Health, "I had to steer things in a different direction. I was too young to be on all of these blood-pressure medications and acid-reflux medications." He hired a trainer and completely overhauled his diet—prioritizing whole, real foods like oatmeal and eggs at breakfast, salads for lunch, and fish or steak with lots of veggies for dinner.
Wanna up your veggie game? Here are 18 Healthy Vegetable Side Dishes that will add color, flavor, and great nutrients to your diet.
For the lead singer of Imagine Dragons, weight loss was a side effect of a much more serious health endeavor. Reynolds has a rare autoimmune disease called Ankylosing Spondylitis (AS), which has caused him constant agony for years. In order to manage his pain, Reynolds overhauled his diet and exercise routine and now, he's "ache-free and happier than ever," according to Men's Health. Oh, and he's also completely shredded. He sticks to a clean, anti-inflammatory diet full of nutrient-rich fruit and veggies and complex carbs: Oatmeal, berries, bananas, salads, sweet potatoes, brown rice, chicken, lamb, and lots of olive oil.6254a4d1642c605c54bf1cab17d50f1e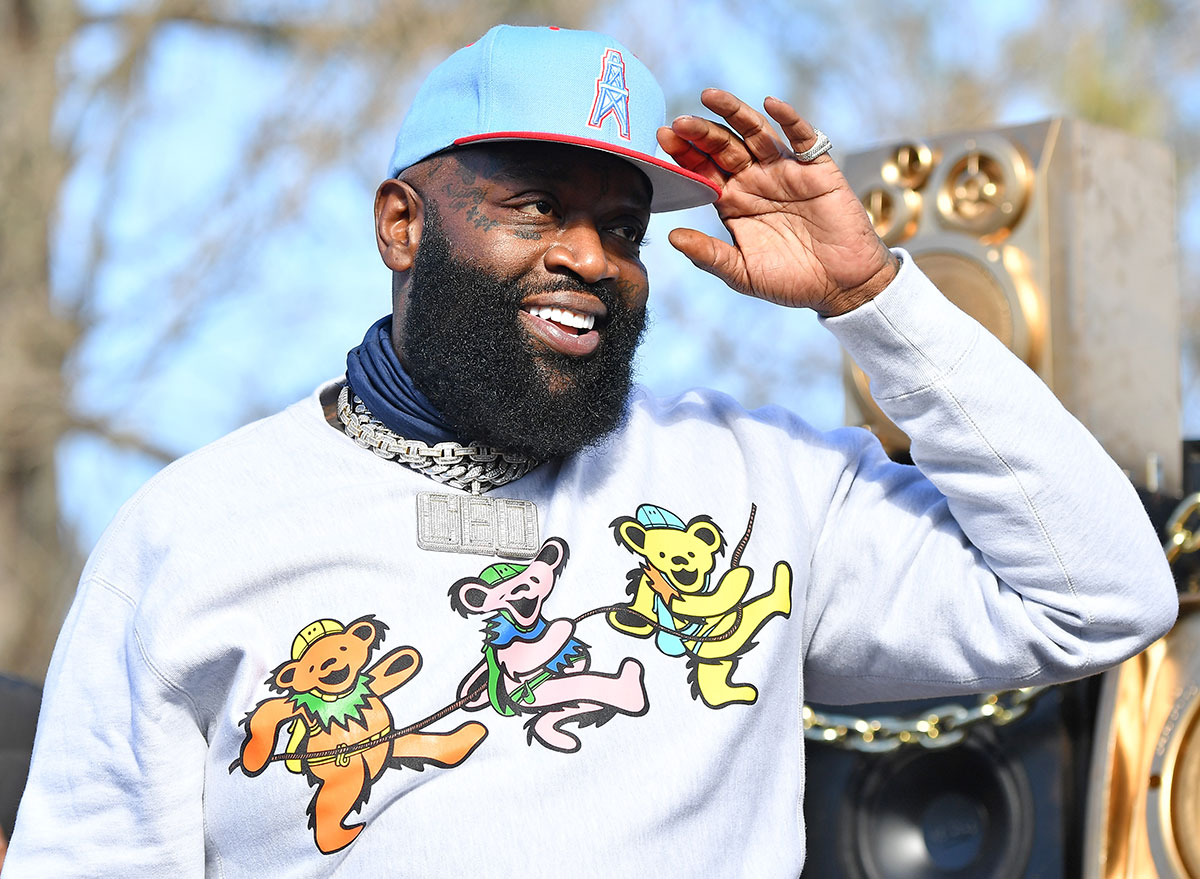 After a hypertension diagnosis, rapper (and chicken-wing devotee who owns 25 Wingstop franchises) Rick Ross dropped a staggering 100 pounds. How'd he do it? "It's all about the balance to me," Ross told ABC News, adding that he has healthy snacks between meals and slows down eating heavy meals later in the day. Per his doctor's orders, he also cut out soda, which research shows is linked to weight gain.
For more celeb weight loss news, check out these 6 Celeb Weight-Loss Tricks You Can Steal Right Now.
Caitlin Kilgore
Caitlin is a freelance health and wellness writer who is always in search of science-backed tips to living a healthy and balanced life.
Read more about Caitlin