19 Recipes for Kids Who Are Picky Eaters
Running out of meal ideas to serve to your picky eaters? Here are some recipes for your kids that will satisfy any picky eater's preferences.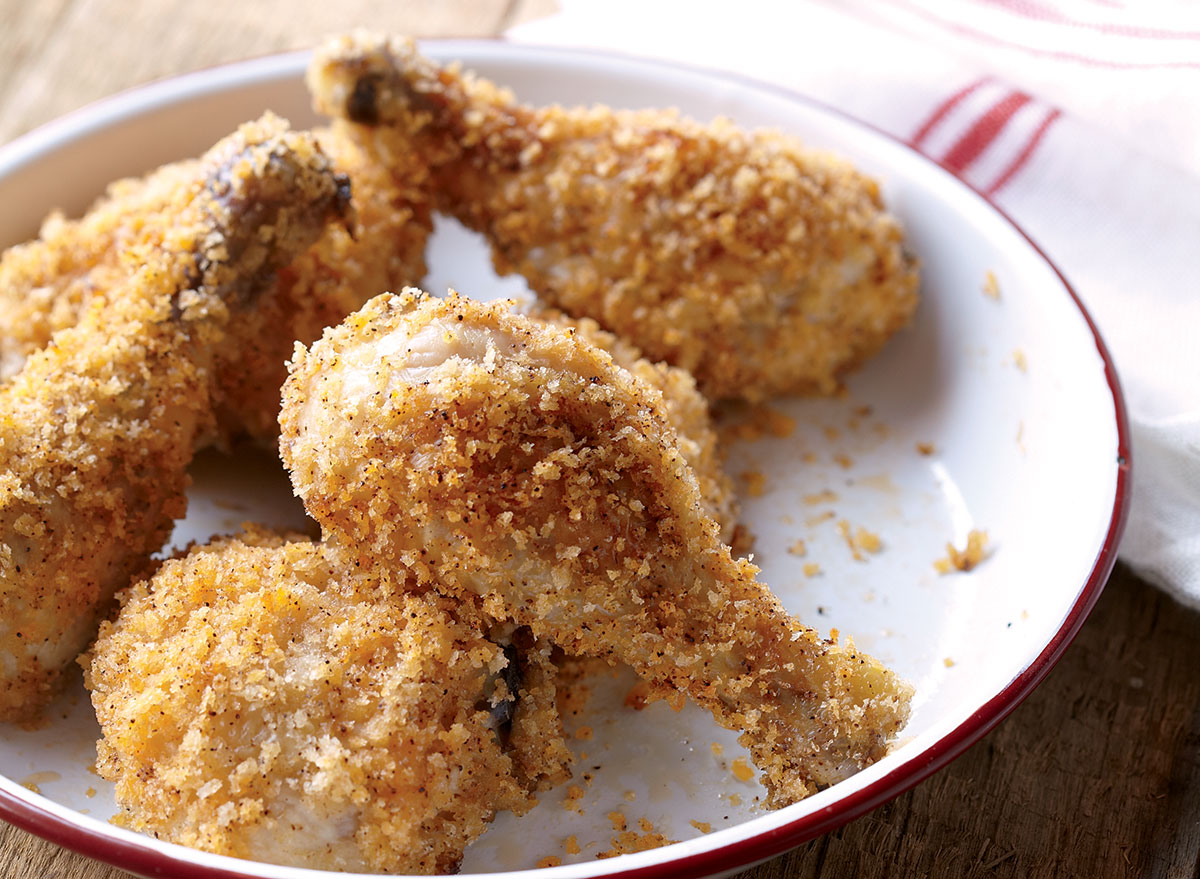 Do you have a picky eater on your hands? Never fear! We have numerous recipes that will satisfy even the pickiest of appetites. From chicken fingers to grilled cheese, here are some recipes for kids that will even have your picky eaters excited for dinner.
Oven-baked chicken fingers with chipotle-honey mustard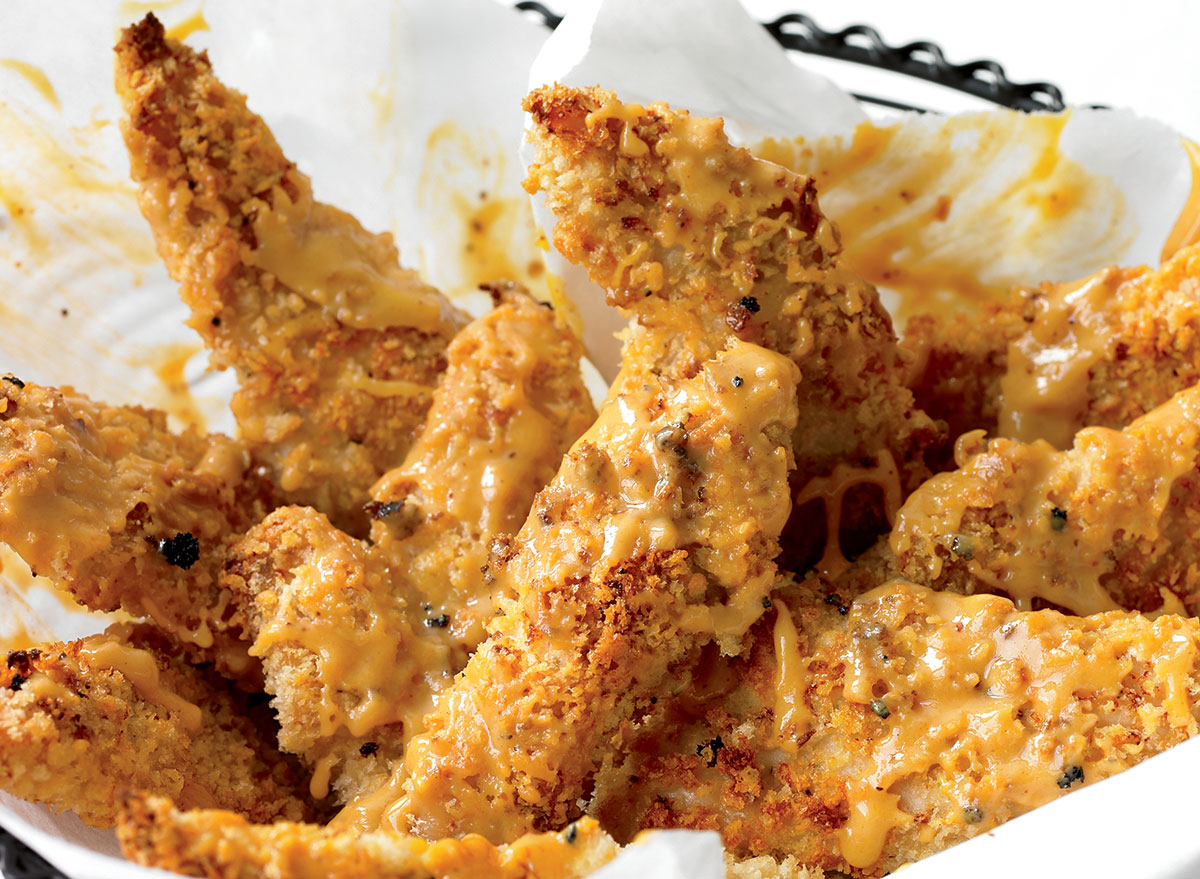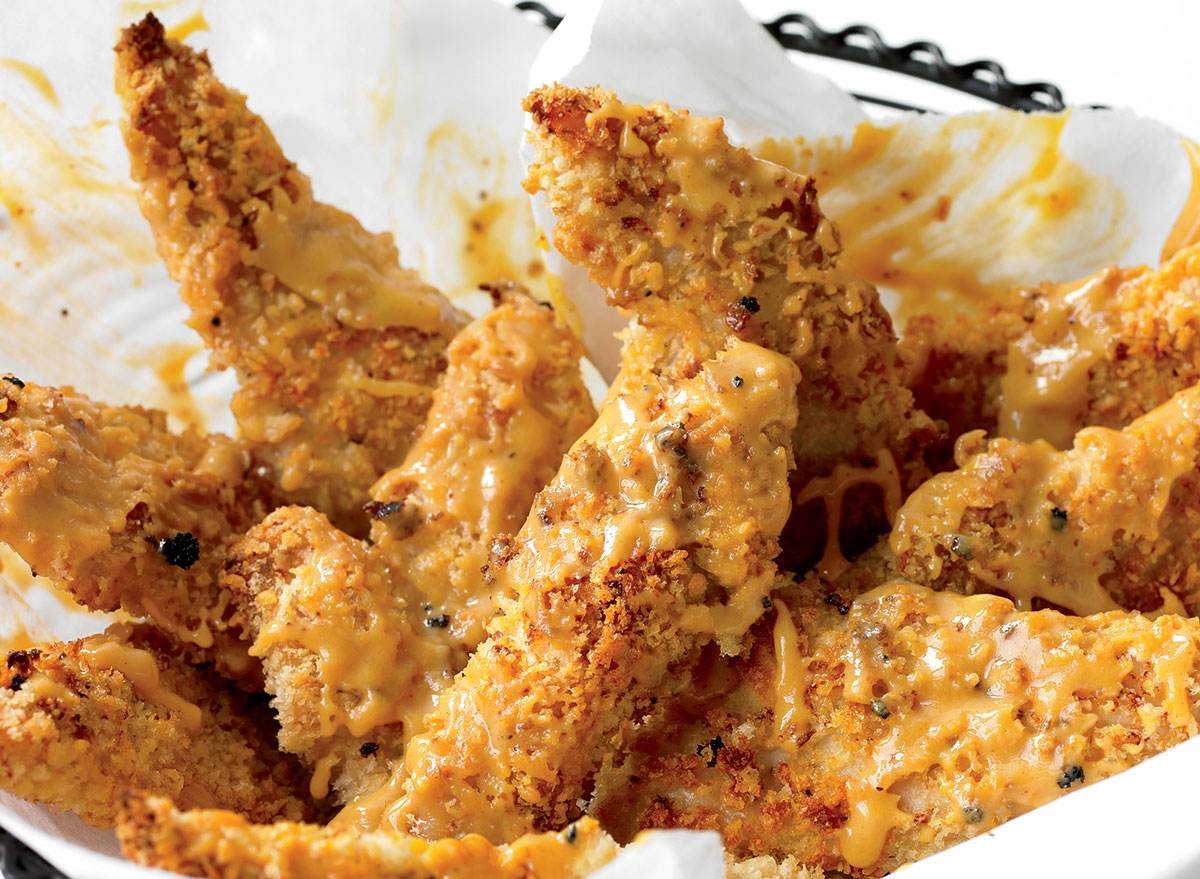 Chicken fingers are the epitome of picky eater food! Most picky eaters can stomach a plate of chicken fingers, so make your own version of them at home with this easy recipe. If your picky eater likes dipping sauce, you could also make this chipotle honey mustard for dipping.
Get our recipe for Oven-Baked Chicken Fingers With Chipotle-Honey Mustard.
Mac and cheese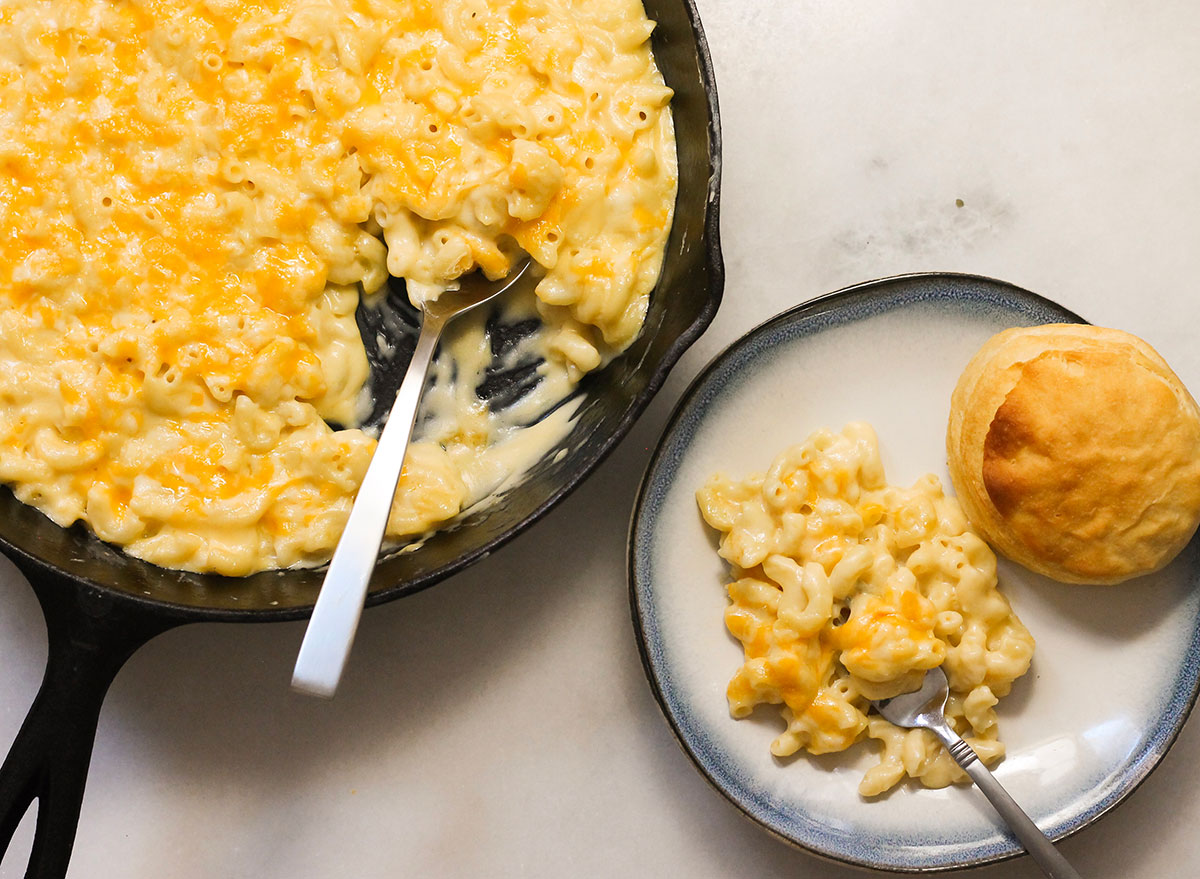 Another easy picky eater food is a plate of mac and cheese! Skip the boxed mac and make your own version of it with this easy-to-make homemade mac and cheese recipe.
Get our recipe for Mac and Cheese.
Crock-pot Italian meatballs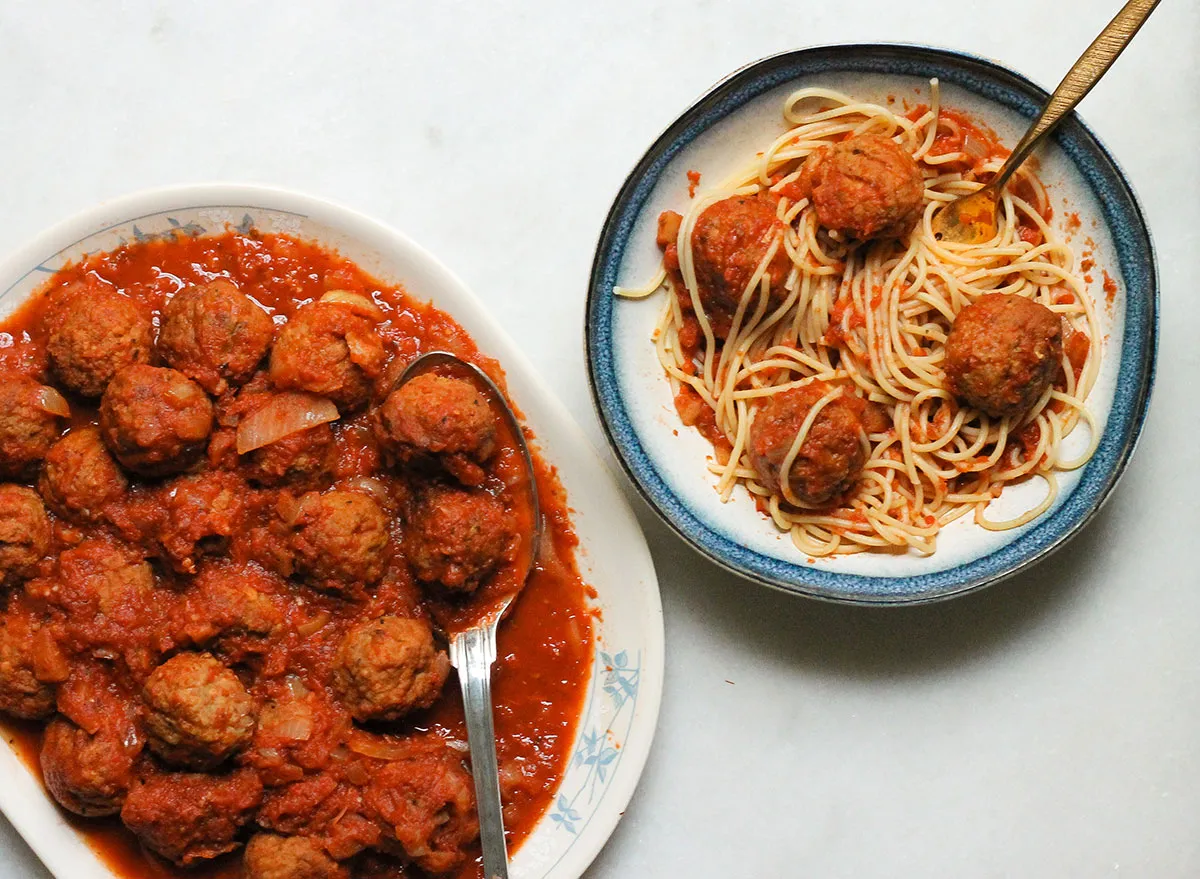 Give that plate of pasta a boost of protein with some easy Italian meatballs! You can even prep and freeze this crock-pot recipe for busy weeknights.
Get our recipe for Crock-Pot Italian Meatballs.
Grilled cheese and tomato soup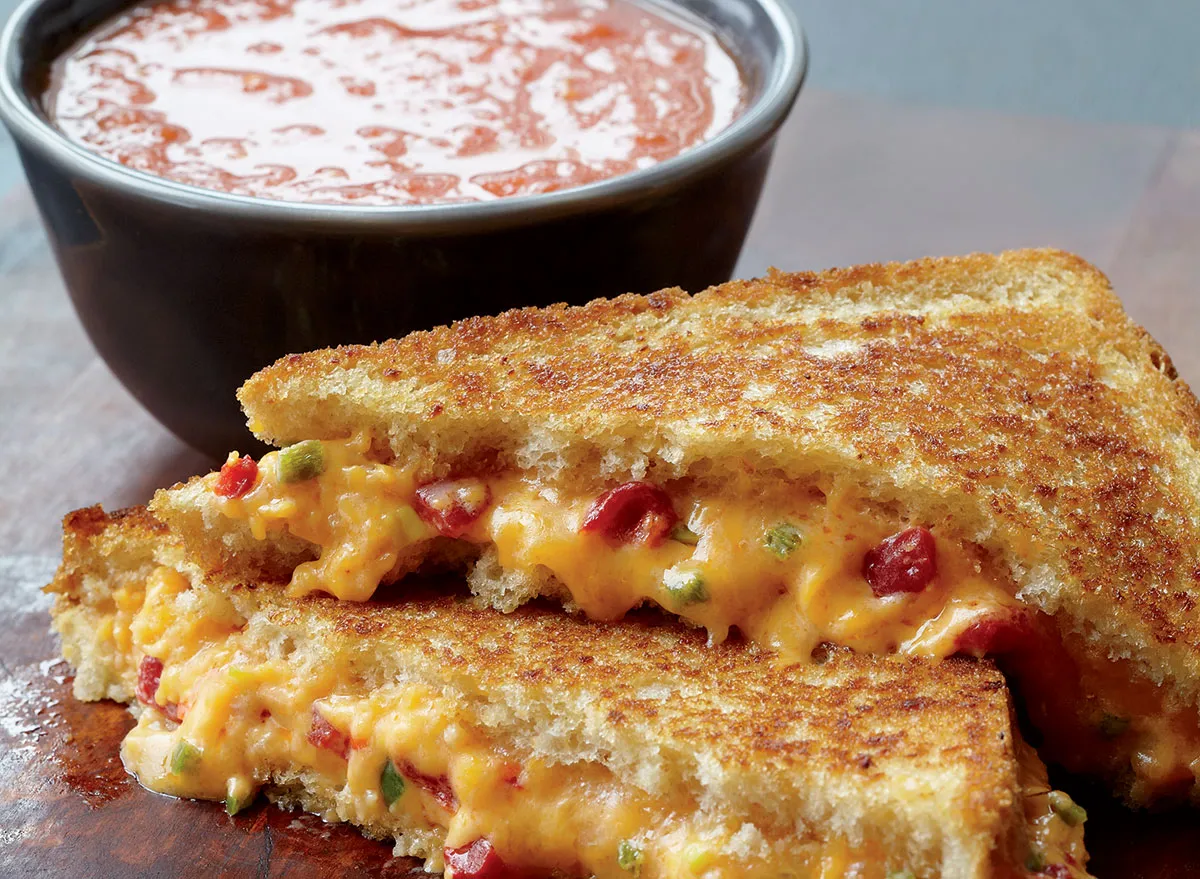 Add in some hidden veggies with this easy grilled cheese recipe! Serve it with tomato soup for dipping to round out this meal.
Get our recipe for Grilled Cheese and Tomato Soup.
Peanut butter toast with berries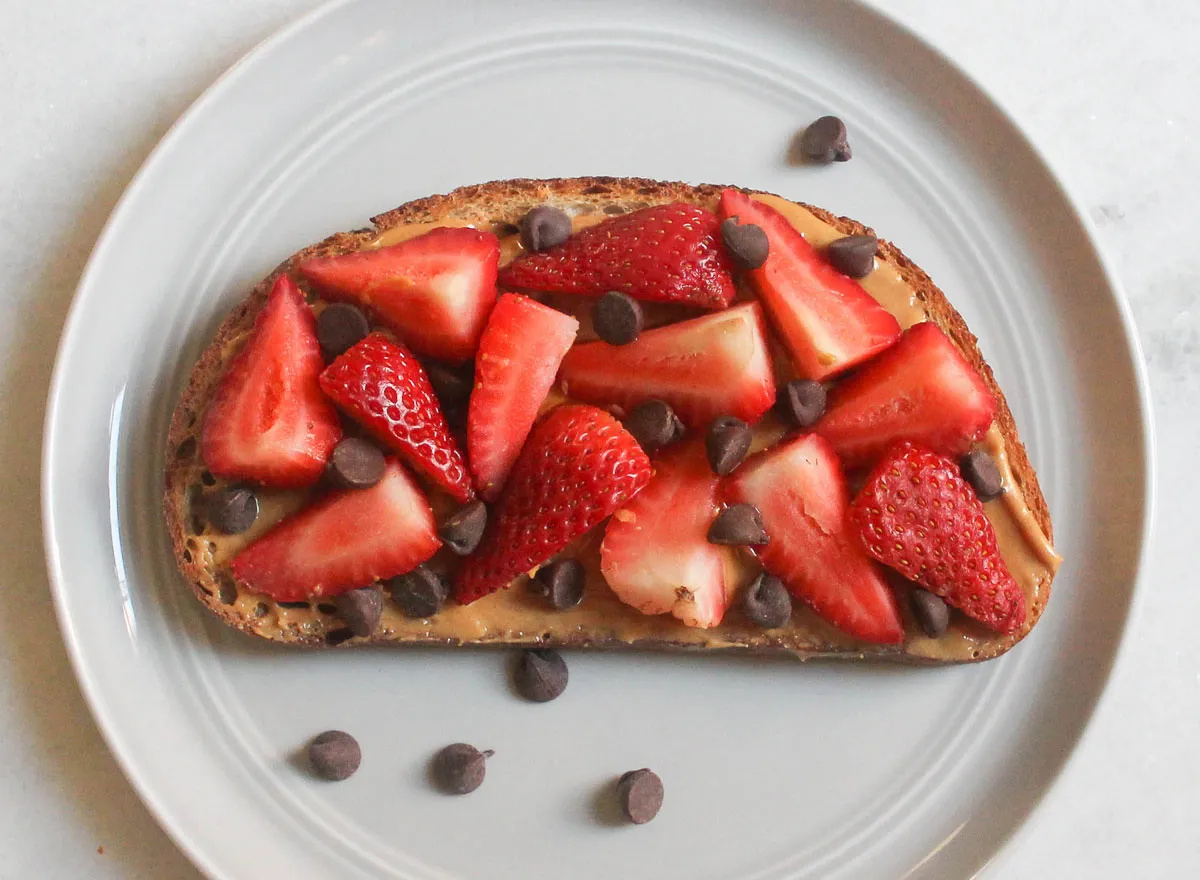 Amp up that slice of peanut butter toast by topping with fresh strawberries! Sprinkle on some chocolate chips for a touch of sweetness to this easy morning toast.
Get even more toast ideas with our 15 Toast Recipe Ideas That Go Beyond Basic Avocado.
Turkey bolognese with fettuccine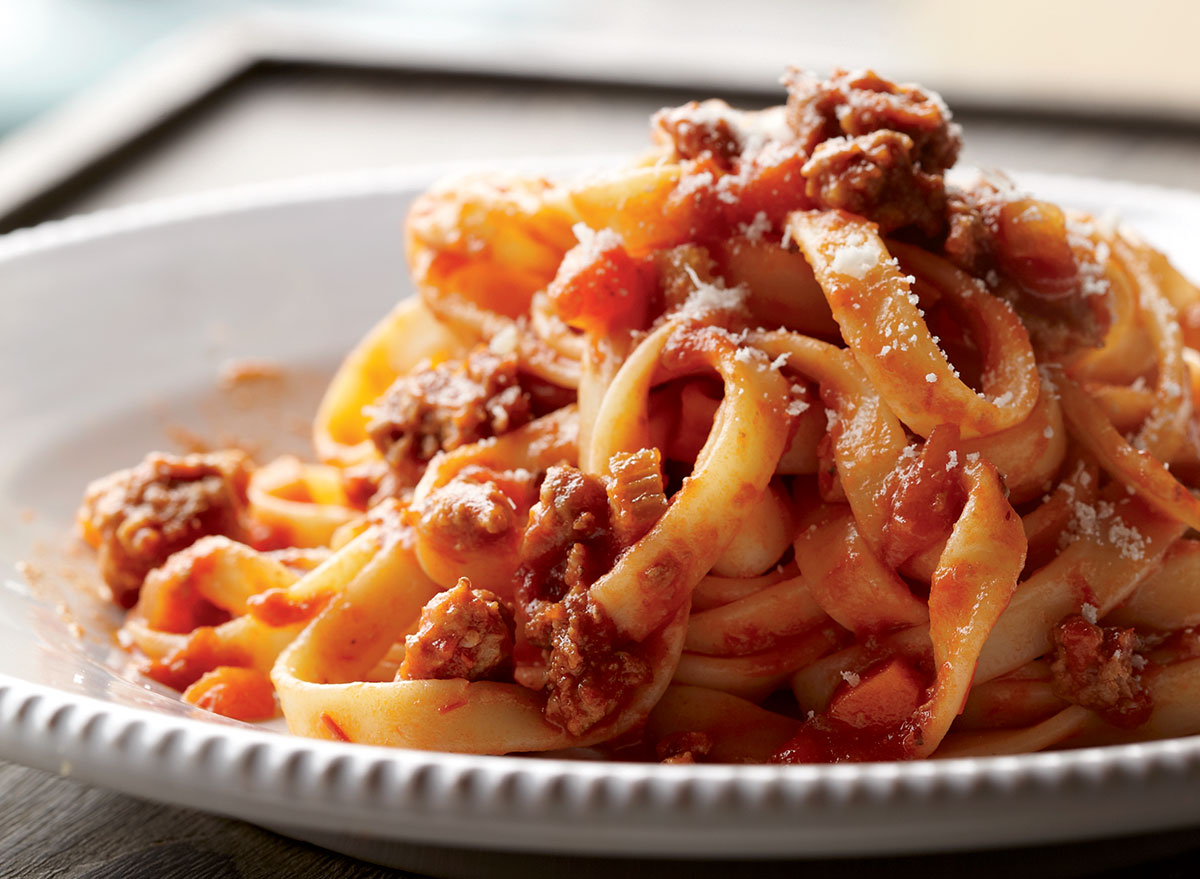 If your picky eater loves pasta and red sauce, just find ways to serve it to them in different variations! This easy bolognese is made with ground turkey, but can easily be made with ground beef if that's what your picky eater prefers.
Get our recipe for Turkey Bolognese With Fettuccine.
Beef tacos
Ground beef is an easy protein to serve to picky eaters, especially when it's cooked up for some homemade tacos! These beef tacos can be made with all sorts of toppings for an extra veggie boost.
Get our recipe for Beef Tacos.
Fettuccine alfredo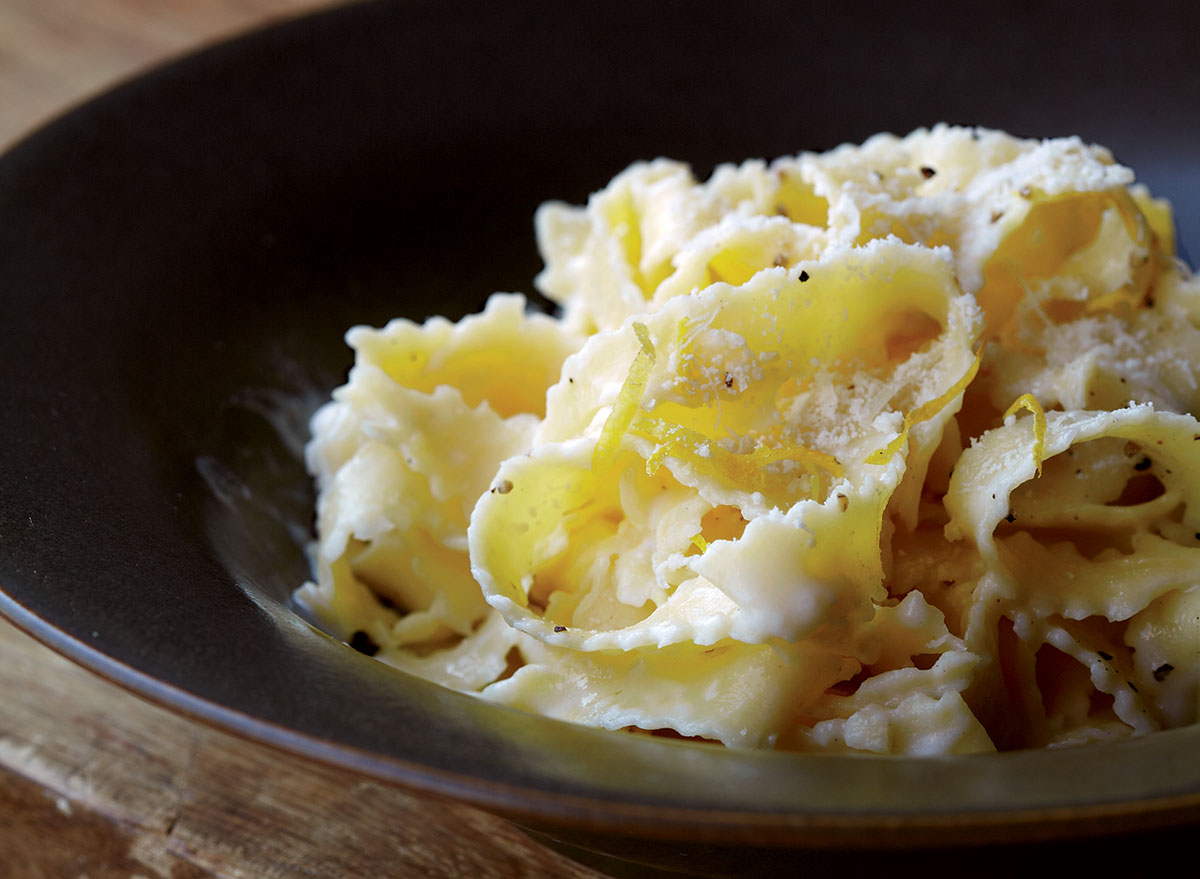 Another easy pasta recipe! This fettuccine alfredo will satisfy your picky eater's stomach. For some extra protein, throw in grilled chicken.
Get our recipe for Fettuccine Alfredo.
Southern-style biscuits
Biscuits are easy to serve picky eaters, but you can boost up this meal by using these biscuits for mini sandwiches or sliders! Prep up some cheeseburgers or chicken and serve mini biscuit sandwiches for an easy dinner that picky eaters will love.
Get our recipe for Southern-Style Biscuits.
Baked fish and chips
If your kid loves crispy fish, why not make it at home as well? This baked fish and chips recipe is easy to make at home—no deep fryer necessary!6254a4d1642c605c54bf1cab17d50f1e
Get our recipe for Baked Fish and Chips.
Crispy quesadillas with guacamole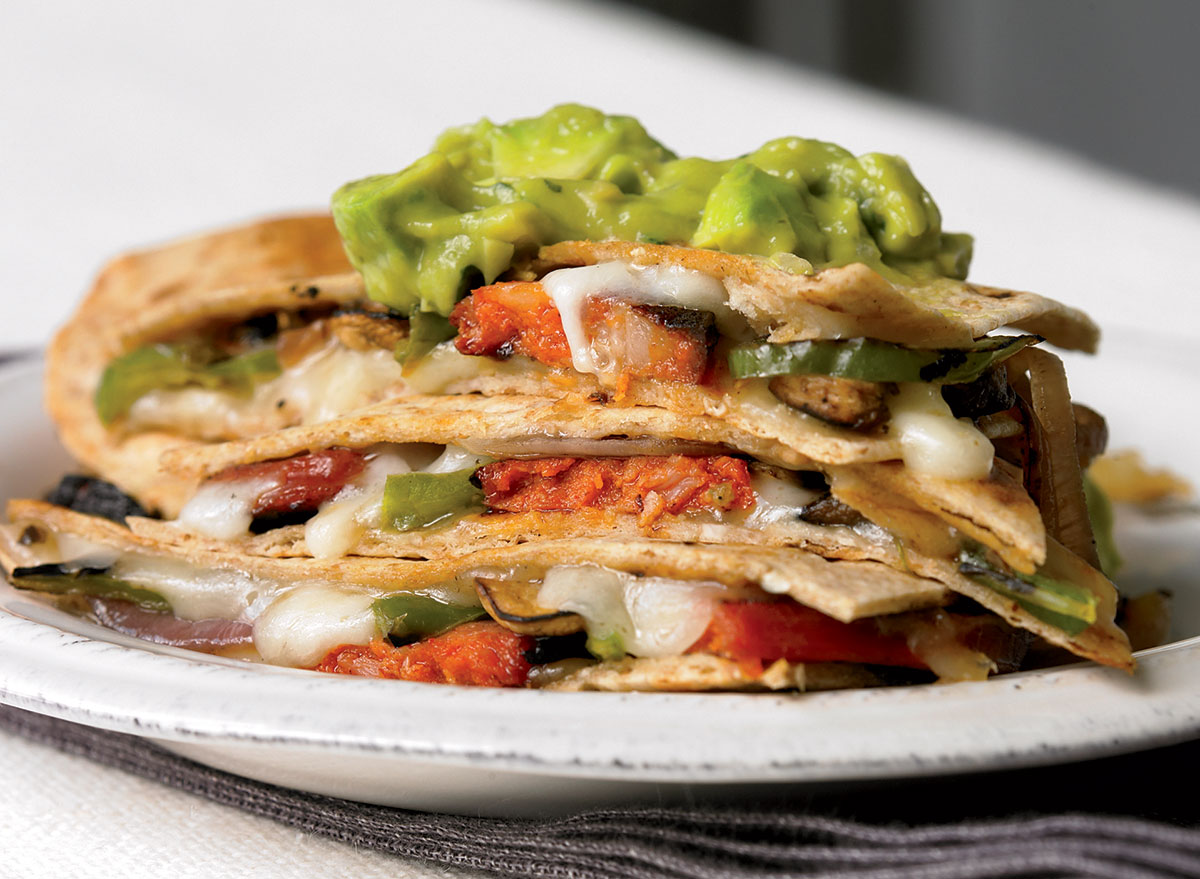 Whether your picky eater likes veggies in their quesadilla, or they would rather it plain, this recipe is perfect for your kid! Make some guacamole for dipping on the side to round out this meal.
Get our recipe for Crispy Quesadillas With Guacamole.
Oven-fried chicken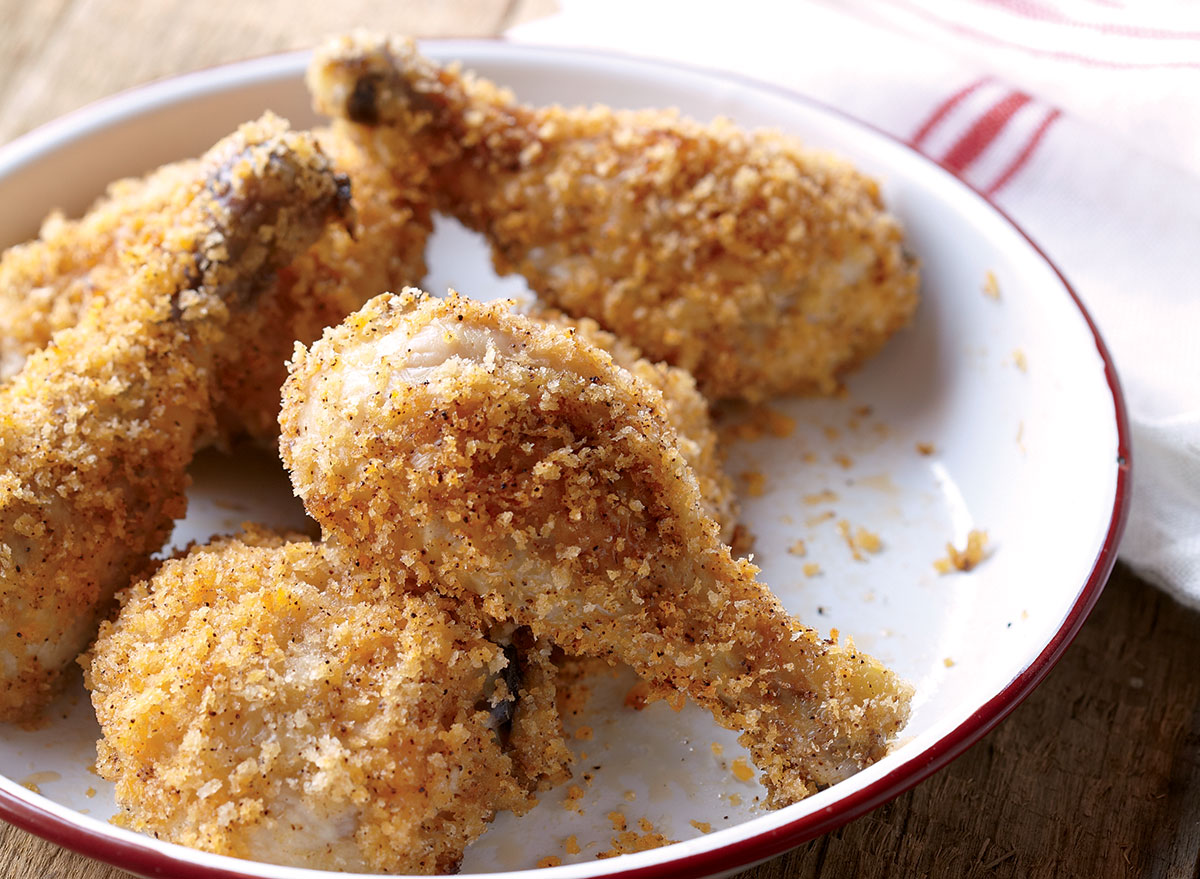 Another oven-fried chicken recipe, but this time, it's made with chicken legs! Serve this chicken with some fresh cut vegetables or soup for a filling meal.
Get our recipe for The Crispiest Oven-Fried Chicken.
Oven-baked french fries
Did you know that potatoes are considered the most filling food? That's right! Fill up your picky eater's stomach with a plate of oven-baked french fries!
Get our recipe for Oven-Baked French Fries.
Baked potato soup
That's right, soup can be a meal! While this baked potato soup is tasty, the flavors are plain enough for a picky eater to enjoy.
Get our recipe for Baked Potato Soup.
Honey-mustard glazed salmon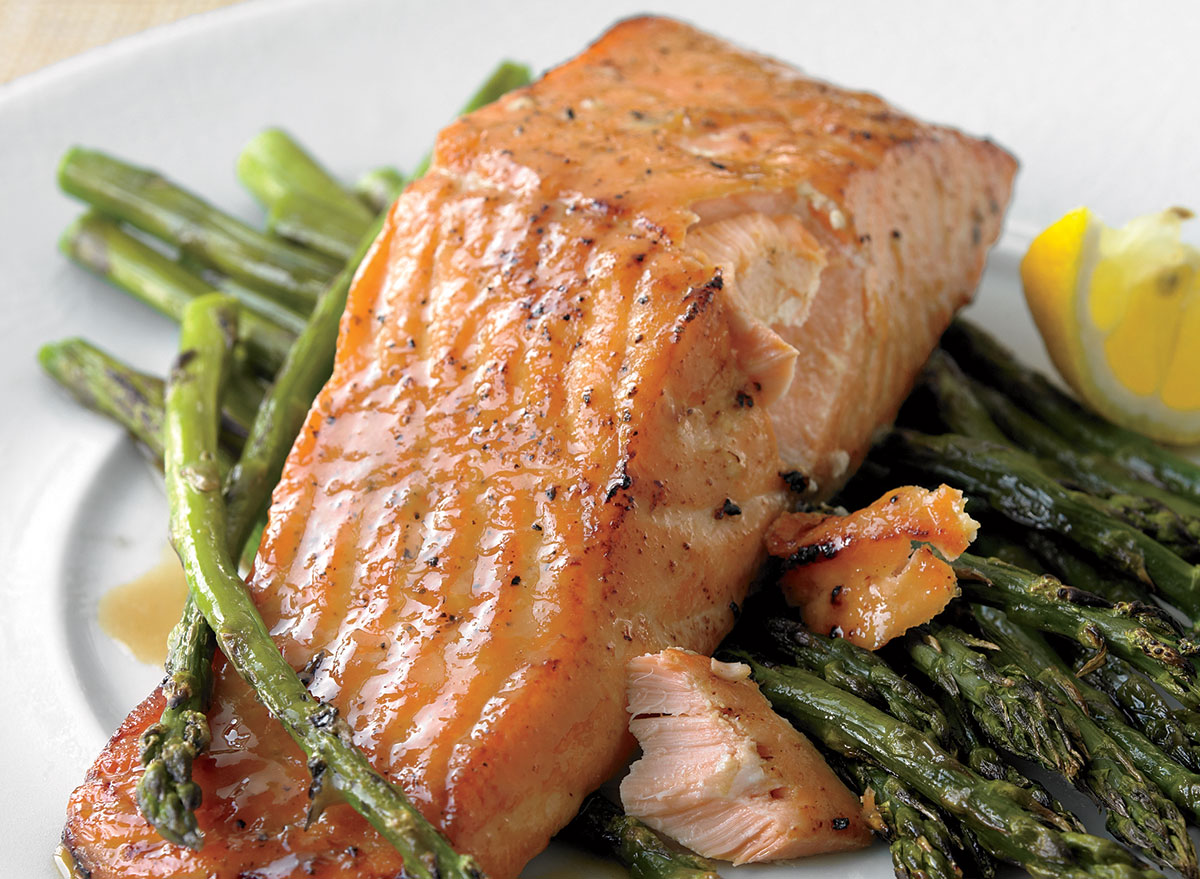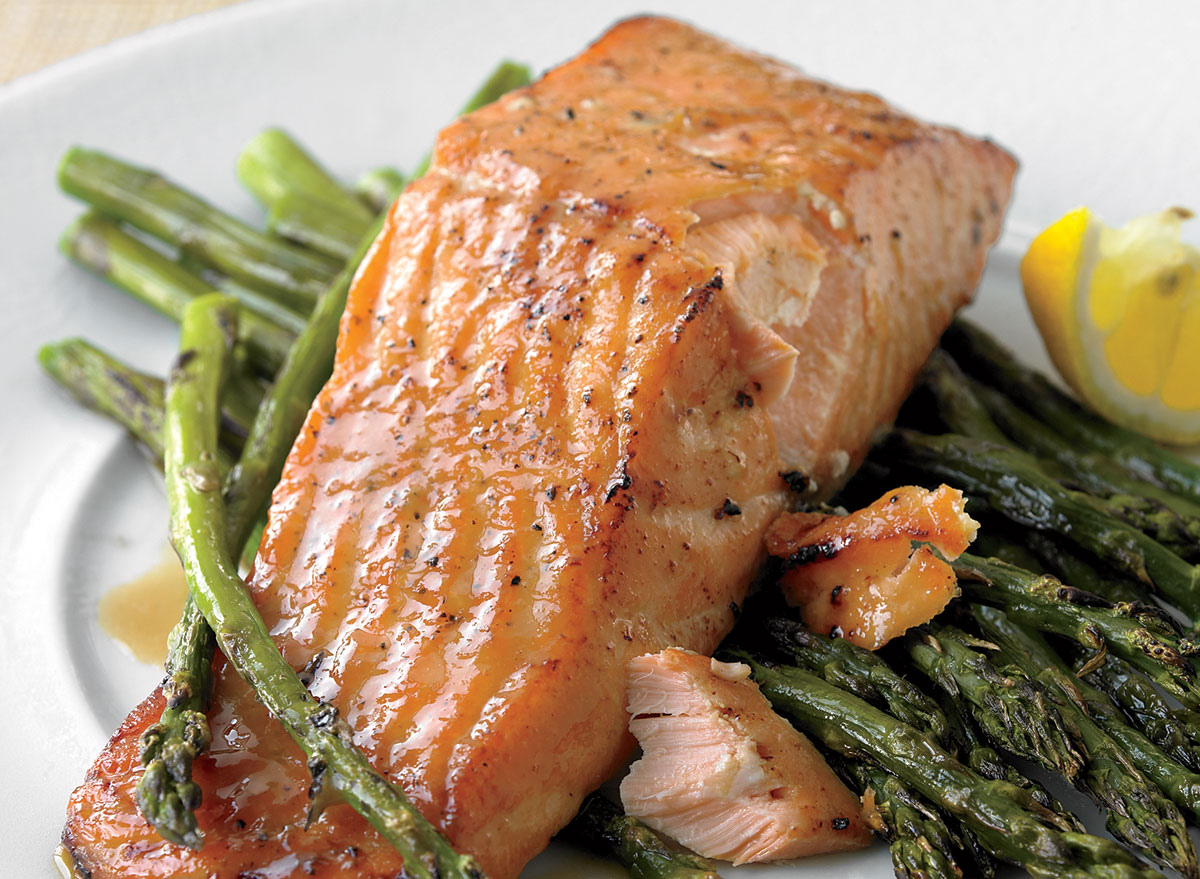 Most picky eaters try to avoid eating "fishy" fish, which is why serving approachable fish—like salmon—is your best bet. This salmon recipe is cooked with a honey-mustard glaze to give it a touch of sweetness.
Get our recipe for Honey-Mustard Glazed Salmon.
Plant-based whole-grain pancakes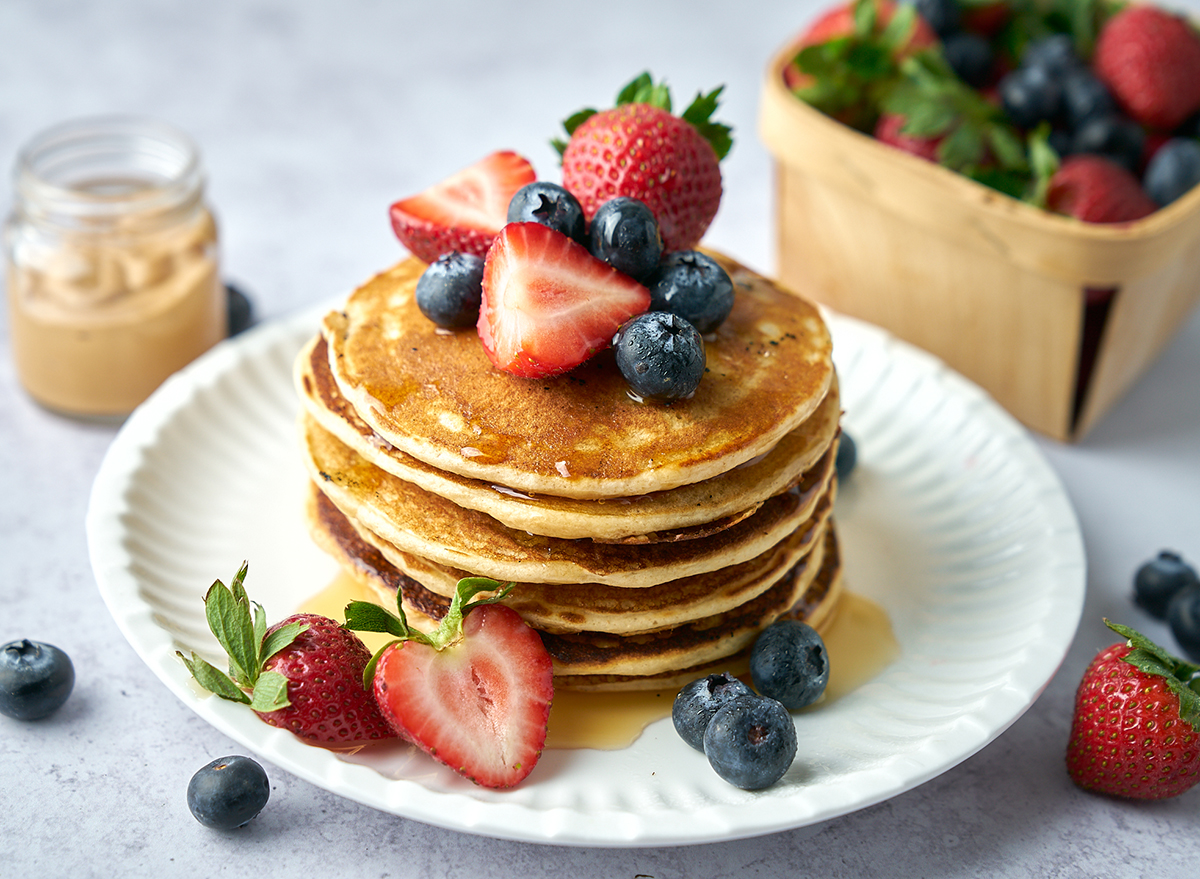 Breakfast for dinner? Why not! These pancakes are packed with extra protein for a filling meal that picky eaters will love.
Get our recipe for Plant-Based Whole Grain Pancakes.
Sweet potato fries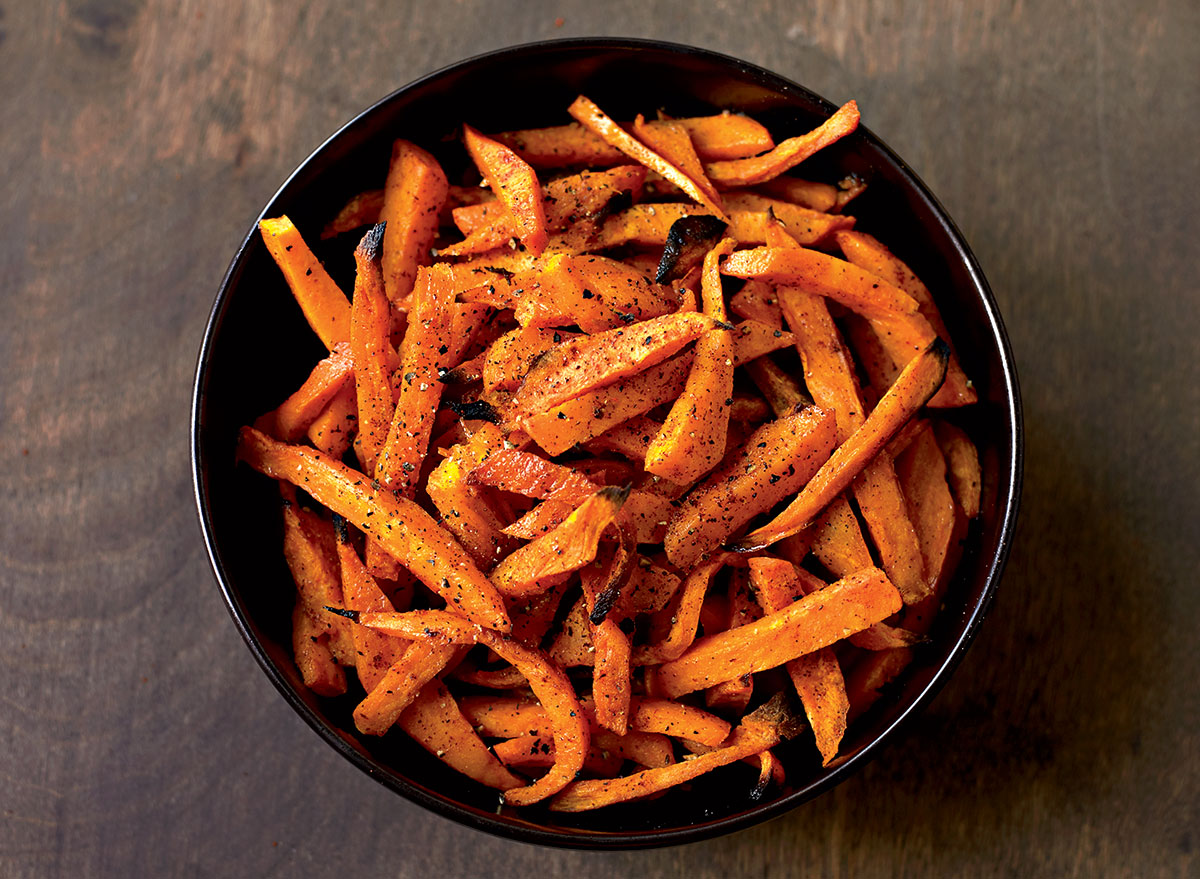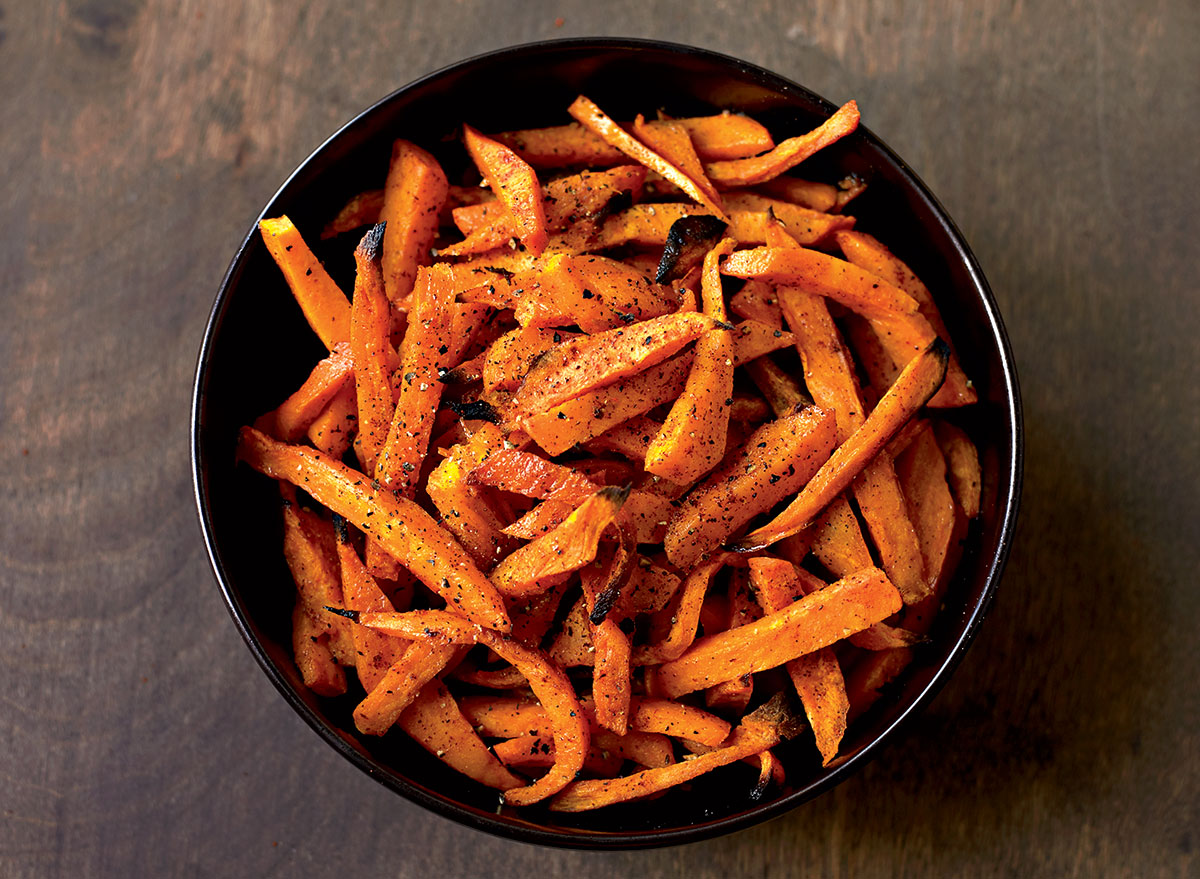 Can sweet potato fries be considered a meal? Why not! Fill up on these sweet potato fries for an easy after school snack for your kids.
Get our recipe for Sweet Potato Fries.
Breakfast burrito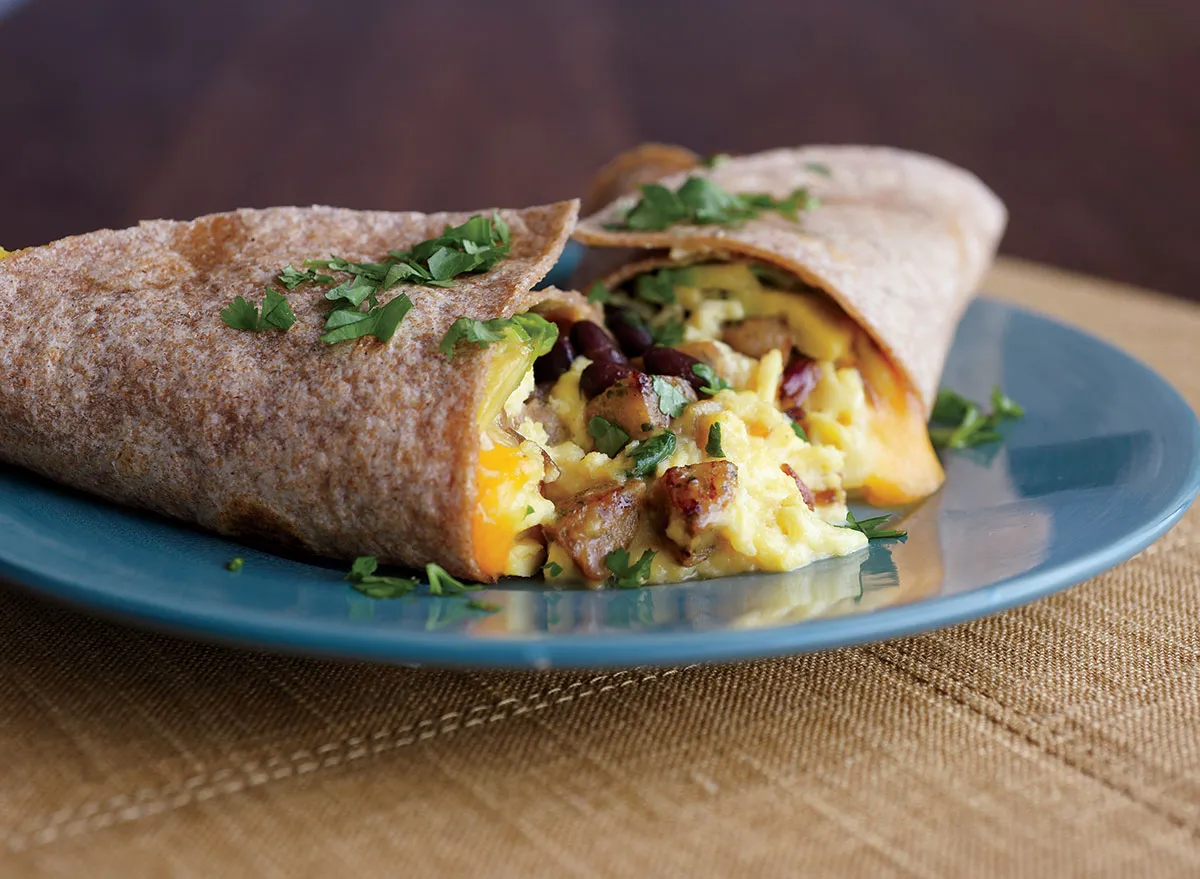 While this breakfast burrito is filled with all sorts of delicious ingredients, you can keep it simple for your picky eater based on their specific needs.
Get our recipe for Breakfast Burrito.
Swedish meatballs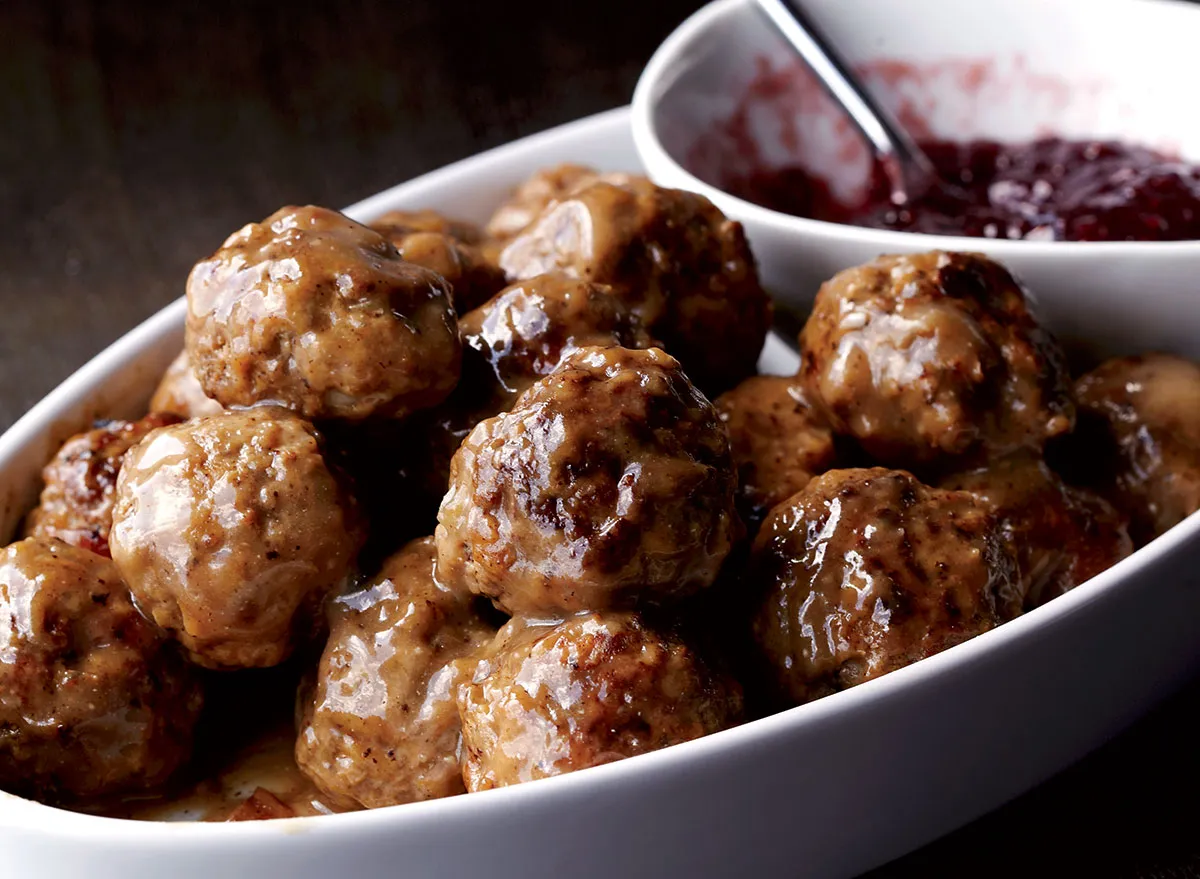 Whether it be an appetizer for the family or a meal you serve over some egg noodles, these sweet Sweedish meatballs will satisfy any picky eater that has a bit of a sweet tooth.
Get our recipe for Swedish Meatballs.