New Trend Alert: Spicy Yogurt
Kick your yogurt up a notch and scorch that confidence-plummeting stomach fat with this new delectable, high-protein treat.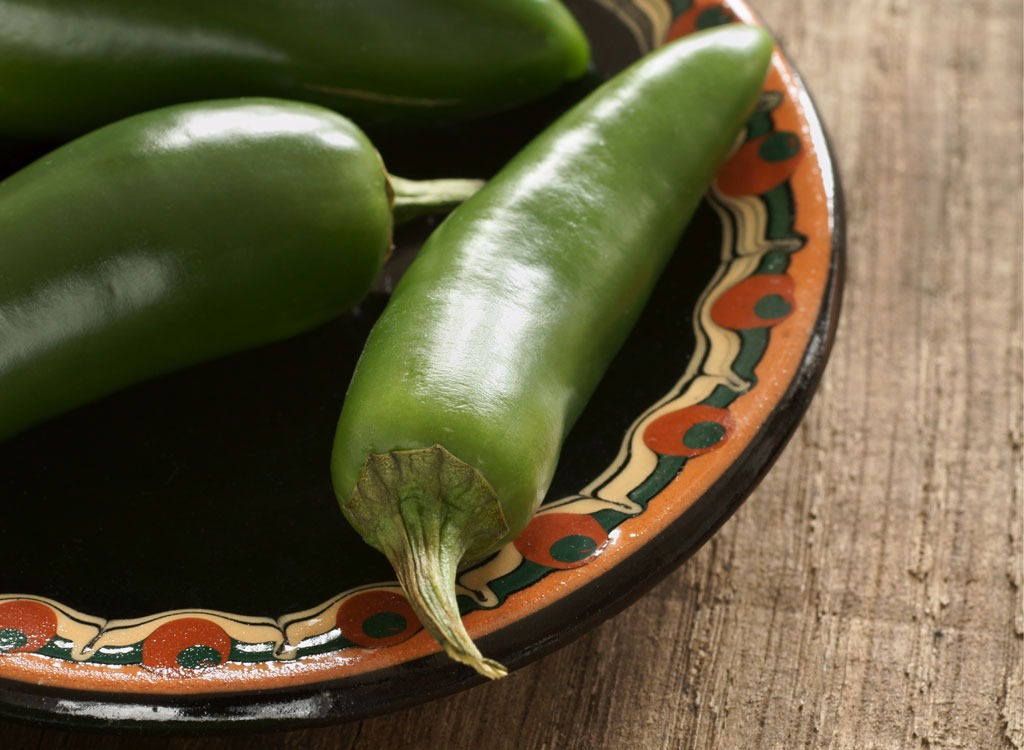 This just in: Spicy is the new fruity—in the yogurt aisle at least. Just this past week, Noosa, a Colorado-based yogurt company, launched their new "Sweet Heat" collection which features four spicy-sweet flavors: mango sweet chili, pineapple jalapeño, blackberry serrano, and raspberry habanero, which I had the pleasure of tasting here at the Eat This, Not That! headquarters. Initially, it tasted sweet, but after I swallowed it, the heat from the pepper exploded in my throat—a very crazy sensation, reminiscent of eating a sweet and fruity hot salsa. Despite the spicy twist, these hot combos still have Noosa's classic, fruit-puree infused base, which is why they're more sugar-laden than other yogurts on the market. The mango sweet chili flavor, for example, has 31 grams of sugar! Sure, some of that comes from the milk and fruit, but a lot of it comes from added cane sugar. That said, I was curious to see if any other yogurt companies were getting in on the spicy yogurt trend—and how they stacked up in terms of nutrition.6254a4d1642c605c54bf1cab17d50f1e
After a bit of exploring, I stumbled across Chobani's Flip collection, which offers flavors like Sriracha mango and pineapple jalapeño, which have 14 and 15 grams of the sweet stuff respectively. (Due, in part, to their smaller serving size—5.3 oz vs. 8 oz.) That said, we'd suggest making Chobani's new caliente offerings your spicy go-to and reserving Noosa's containers for special occasions—espeically if you plan to polish off the container. While the Chobani yogurt itself isn't spicy like Noosa's, the containers come with spicy toppings, such as chipotle granola and Sriracha-coated rice crisps. Yum!
If we haven't piqued your interest in spicy yogurt based on flavor alone, consider this: So long as you stick to the right containers, eating the stuff can help you lose weight! How's it work? Capsaicin, the compound that gives chilies their signature kick, has been shown to fire up metabolism and decrease appetite. Pair that with the yogurt's calcium and you've got a powerful fat-fighting snack. (Calcium tells your fat cells to release less cortisol, the stress hormone that causes belly fat to form.) If that doesn't convince you to pick up a container or two, we're not sure what will!
More content from
Groceries