30 Reasons Your Belly Fat Isn't Going Away
These everyday habits could be sabotaging your weight loss journey.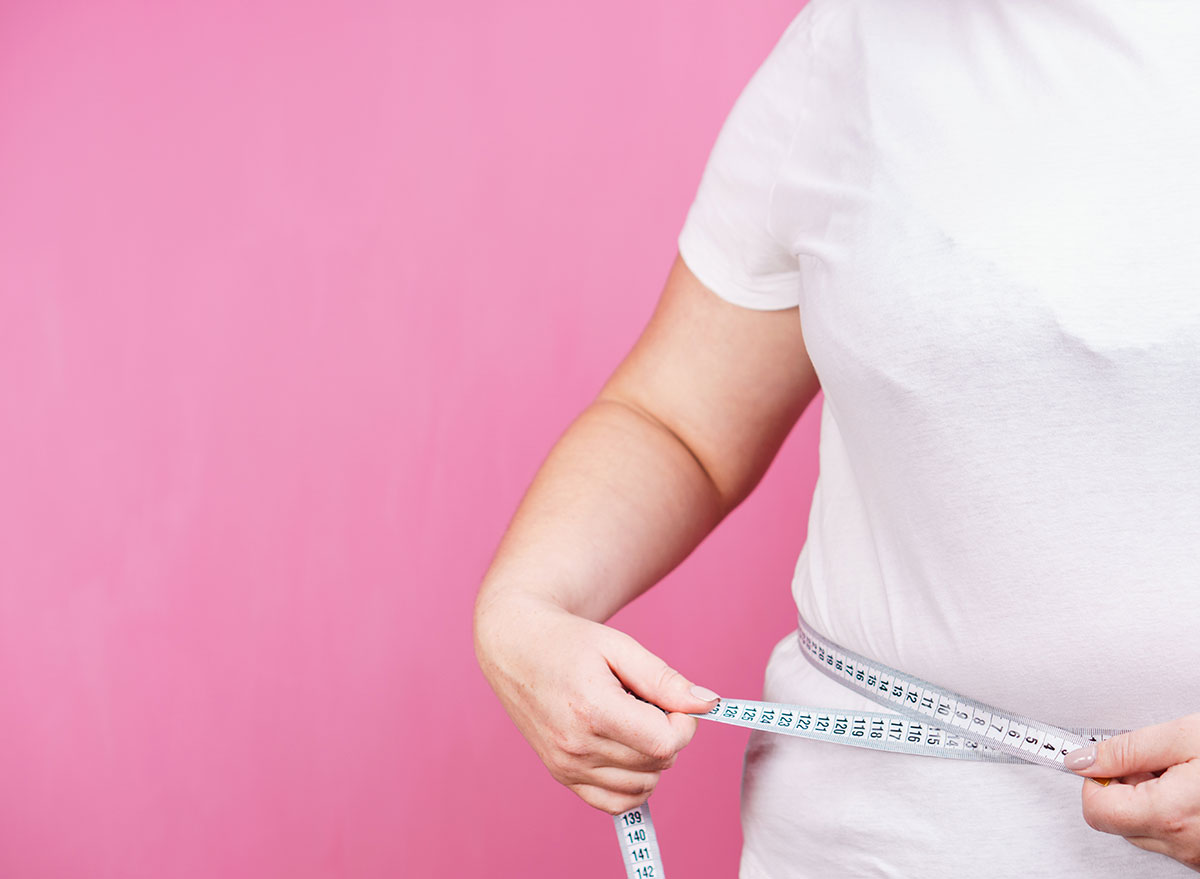 When first you start dieting and exercising, the pounds seem to melt off. But, we all hit that stagnant point where the last few pounds of belly fat just don't want to leave. Turns out, there could be a few factors contributing to that last layer of fat on without you even realizing it. Try kicking these 30 bad habits to the curb, and then check out things you must do for a flat belly to shrink your waistline for good.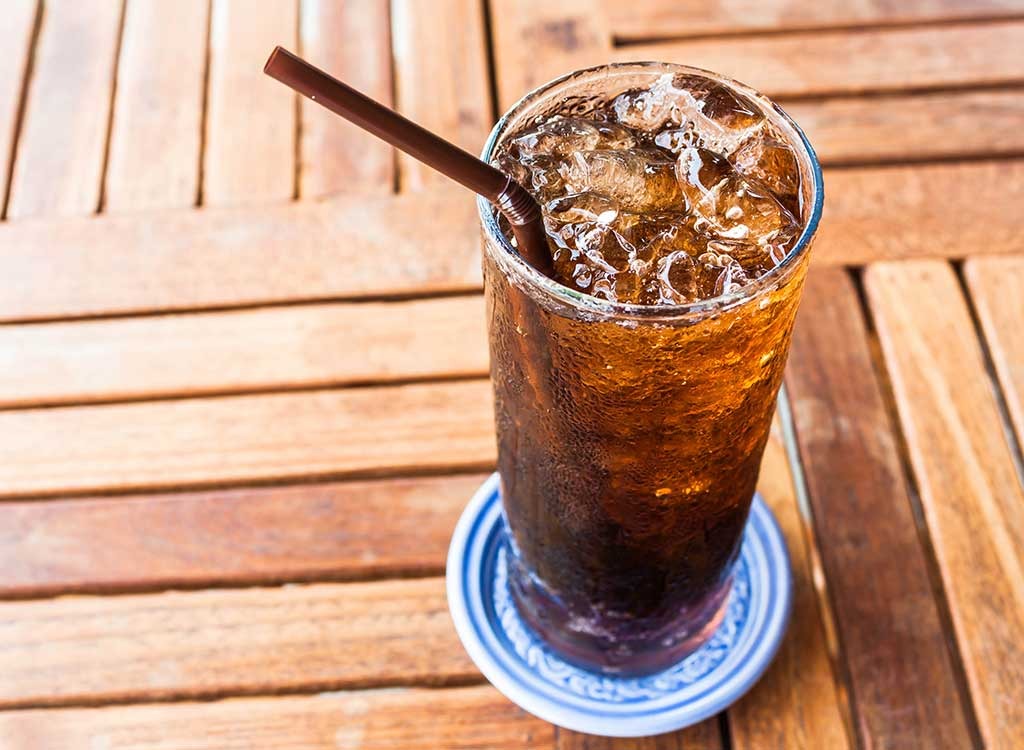 You'd expect diet soda, which has fewer calories and sugar than its regular counterpart, to be healthier for you. But, it's actually one of the bad habits that will give you stubborn belly fat due to its dangerous side effects. First off, researchers at the University of Texas Health Science Center monitored 475 adults for 10 years and found that those who drank diet soda had a 70 percent increase in waist circumference compared with those who didn't drink any soda, and participants who drank more than two diet sodas a day suffered a 500 percent waist expansion. So ditch soda altogether and go for seltzer water like La Croix or Spindrift if you want something bubbly to sip on.
You're Eating Out Every Night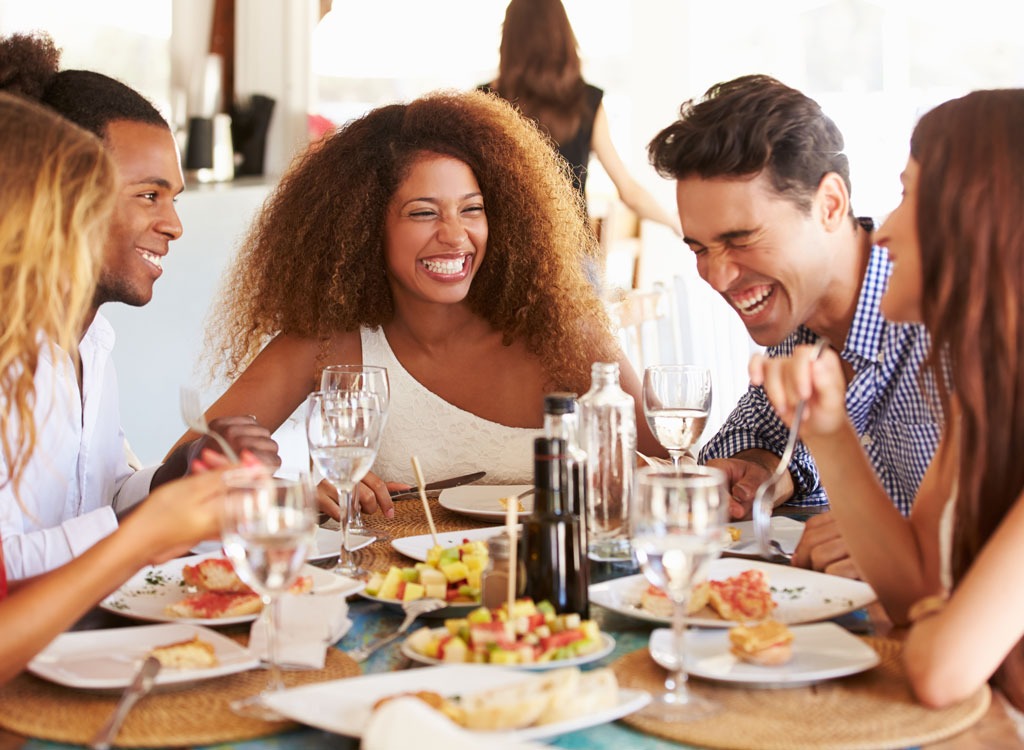 Eating at restaurants and fast food joints every night is one of the reasons you have stubborn belly fat. These foods tend to have more fat and salt in comparison to lighter meals you can make at home. Instead of going to your local burger joint, try making a burger at home instead. Check out our homemade fast food recipes to make your favorite drive-thru meals with half of the fat and calories.
Looking for more helpful tips? Be sure to sign up for our newsletter to get daily recipes and food news in your inbox!
You're a Social Media Addict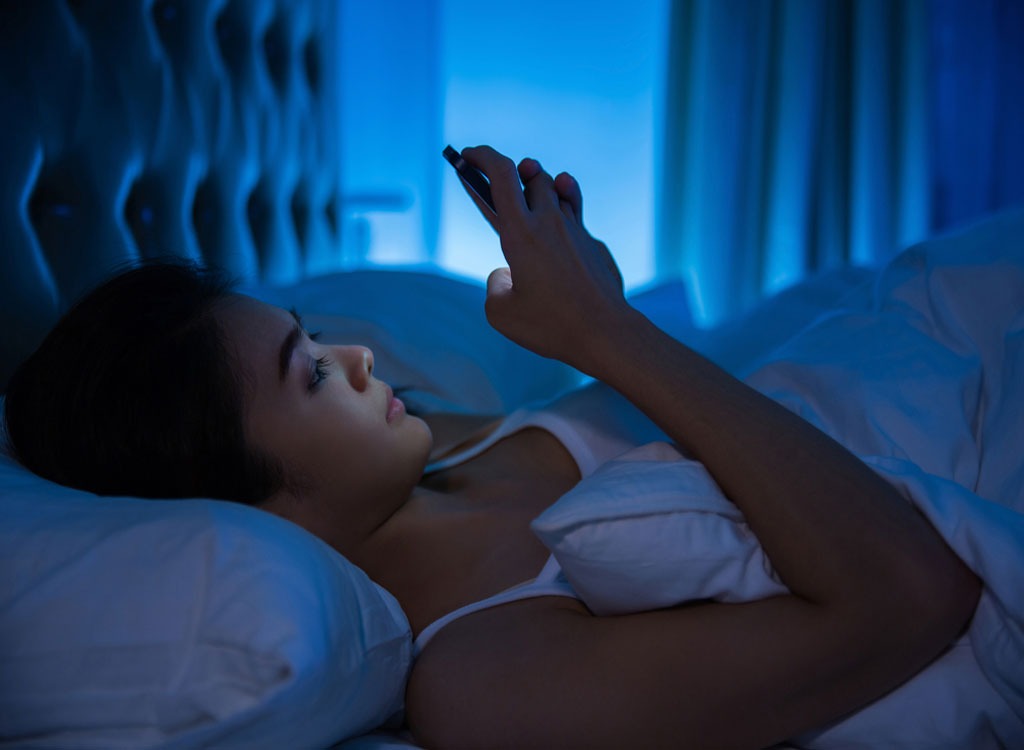 Staring at your phone for hours on end in your bed is definitely not doing any favors for your body. You're wasting precious time that can be used to go outside and be active, and a study published by Pediatric Obesity found that students with access to one electronic device in their bedrooms were 1.47 times as likely to be overweight in comparison to those with no device in their bedroom.
You Don't Practice Mindful Eating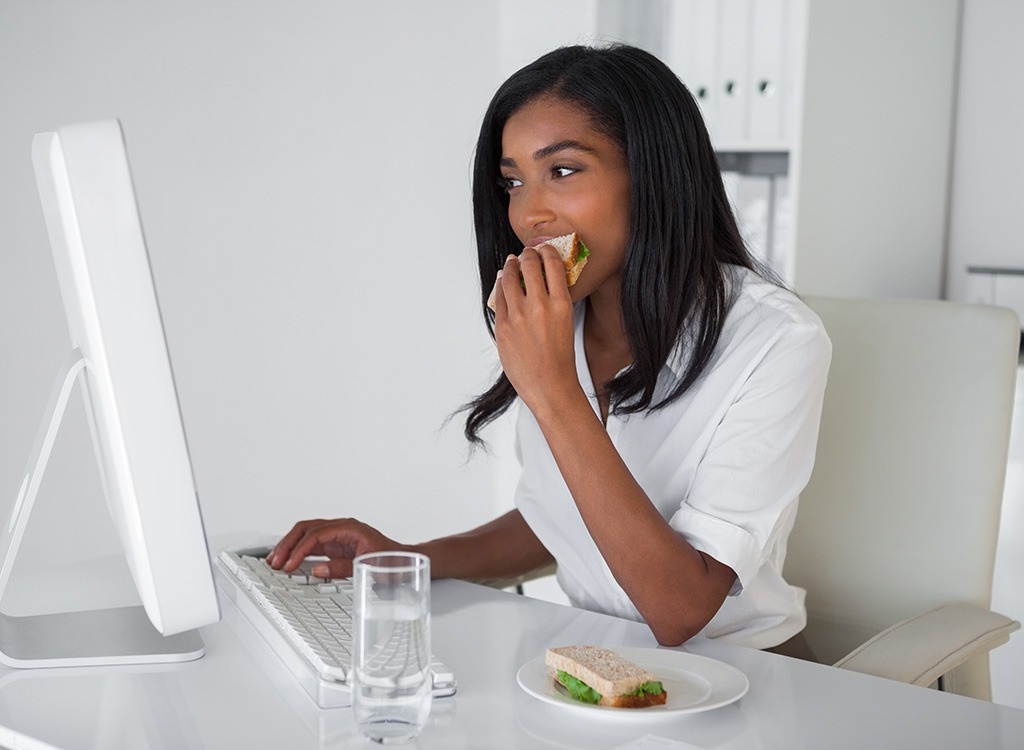 Eating mindfully can do wonders to get rid of stubborn belly fat. Mindful eating is when you focus on every aspect of eating and putting a focus on the sensations brought by every bite of your food. We have a tendency to eat while we're distracted by our phones or other devices, which causes us to overeat. According to Harvard Medical School practicing mindful eating can actually help slim your figure and has been used as a treatment tool for those with binge eating disorders.
You Don't Give Yourself Enough TLC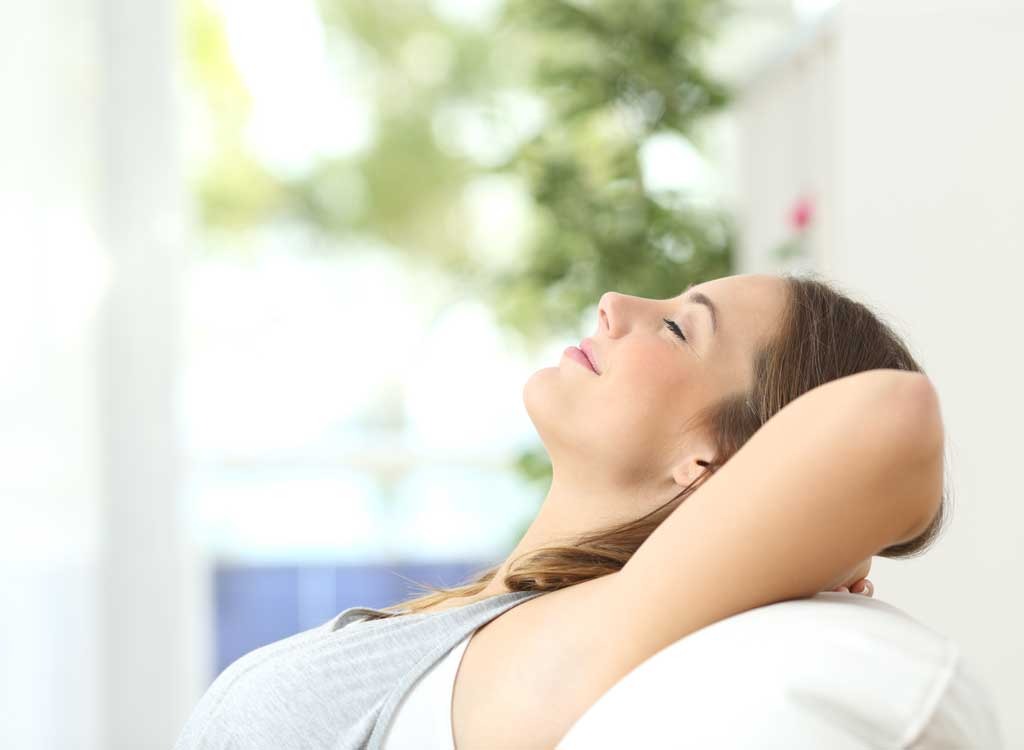 Constantly reprimanding yourself about your diet and ripping yourself apart over one indulgence is only going to make things worse. A study in the Journal of Health Psychology has shown that people who suffer from depression are actually more at risk for obesity than those who do not. So, make sure you're kind to yourself and cut yourself some slack.
You're Eating Too Much Protein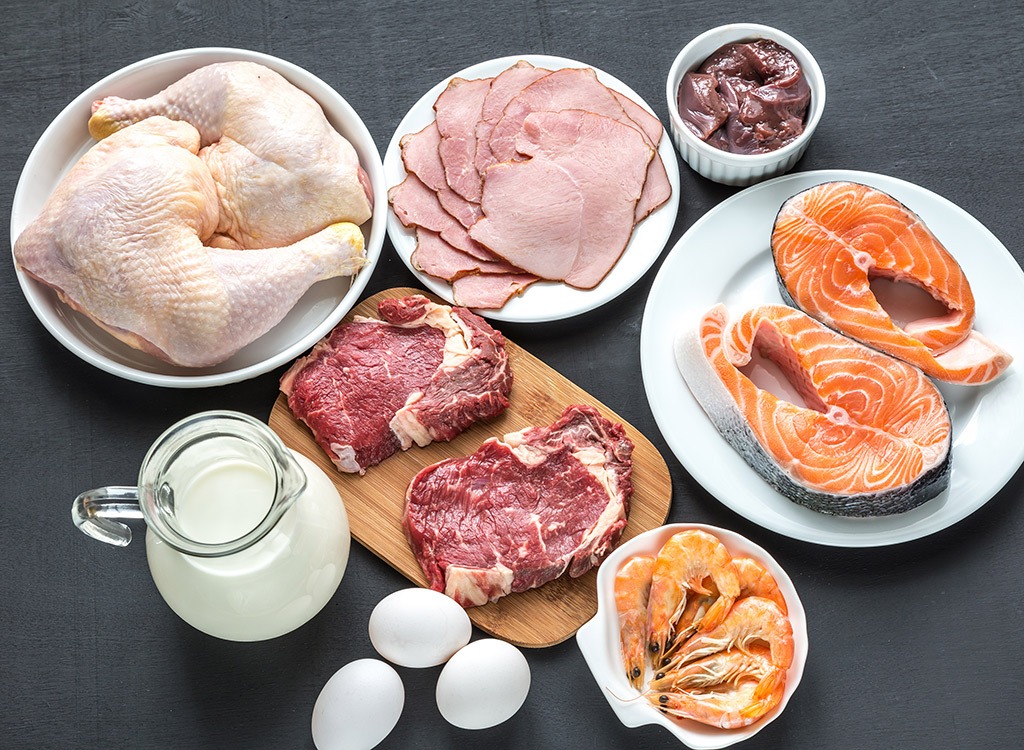 Protein is a key macronutrient for losing weight, but too much can do more harm than good. In fact, a Spanish study found that over a six-year period, participants who ate a high-protein diet were 90 percent more likely to gain over 10 percent of their original body weight in comparison to those who ate less protein. So when it comes to how to lose stubborn belly fat, maybe cut back on the animal protein and eat more plants.
You Haven't Switched to Whole Grains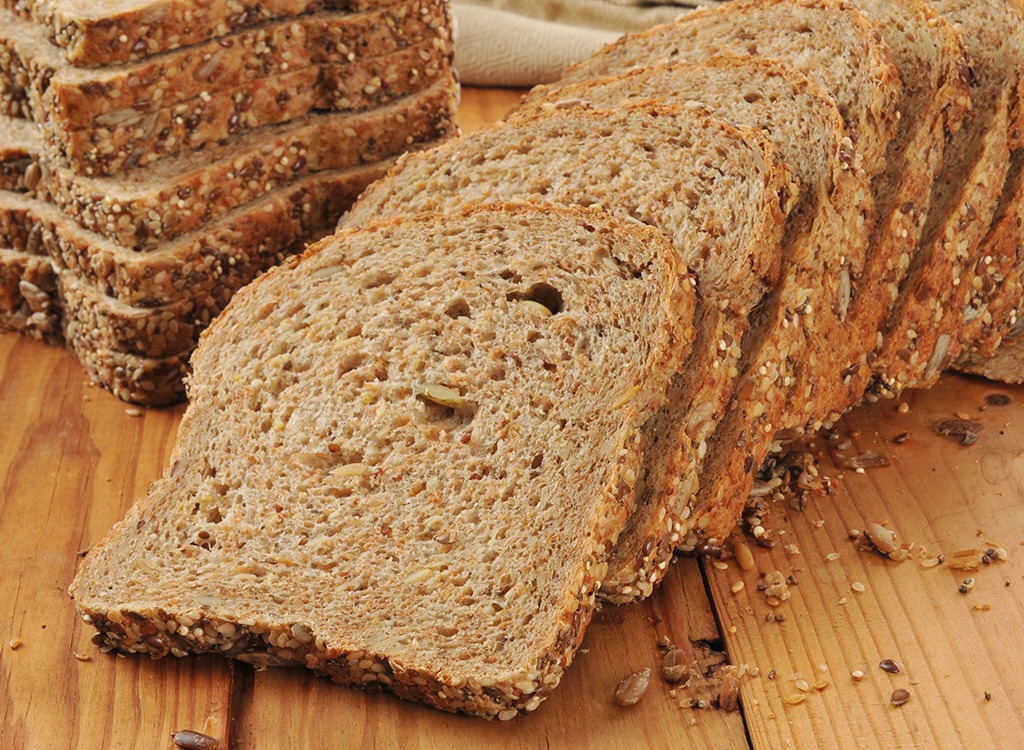 Eating refined carbs that are found in white breads and baked goods spike your blood sugar and cause weight gain, so you're better off switching to whole grains if you're looking to get rid of stubborn belly fat. On top of having more flavor, whole grains have been proven to help regulate body weight, according to The Journal of Nutrition because of their high fiber content. Fiber helps regulate your digestive tract, and whole grains are packed with vitamins and minerals that will keep your body fit and running smoothly.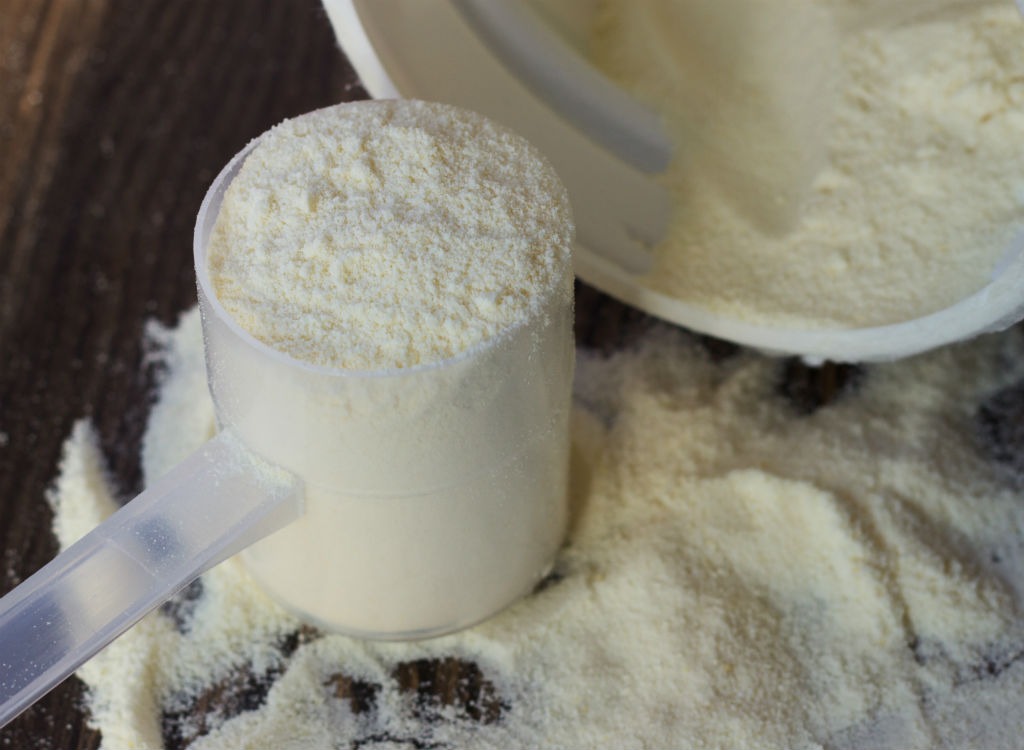 Whey has a tendency to cause bloat, especially if you're lactose intolerant since it's made from cow's milk. To avoid this painfully annoying bloat, try going for plant-based protein powders and foods. Some brands have almost as much muscle-building and hunger-killing protein as whey but are better for sensitive tummies.
You're Not Putting Enough Vegetables on Your Plate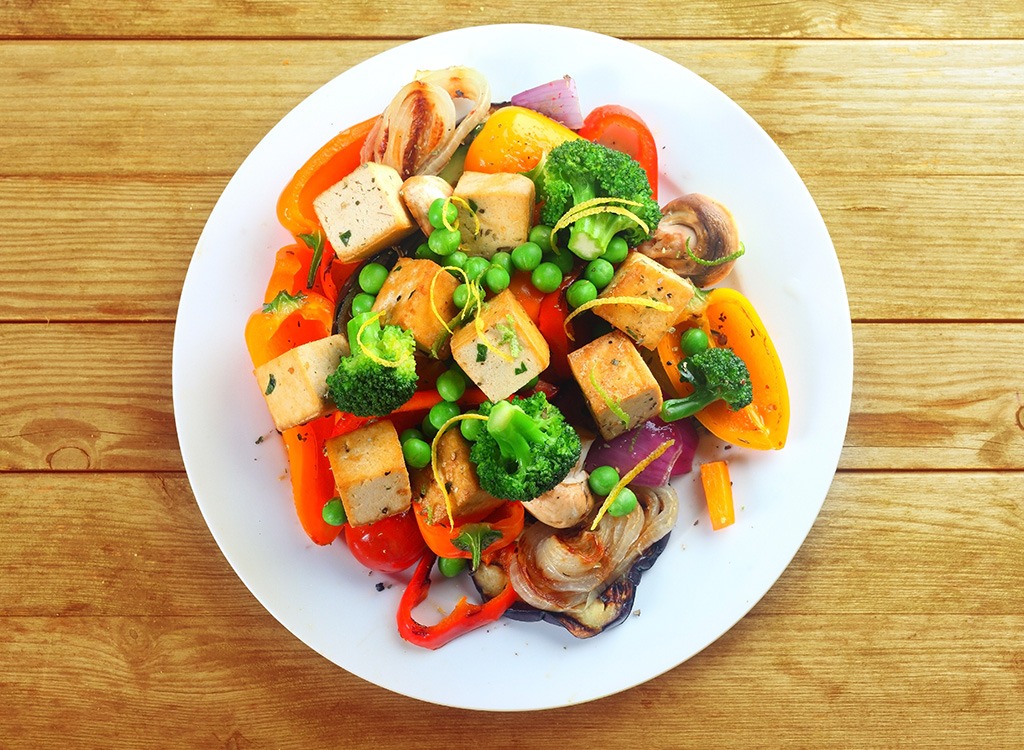 Even if you are making healthier choices, you may not be eating as many veggies as you need to. "Make half your plate vegetables and/or salad," Danielle Omar, RD, blogger at Food Confidence, told Eat This Not That! Vegetables are nutrient-dense and packed with fiber, which will fill you up without overloading on calories.
You Never Let Yourself Indulge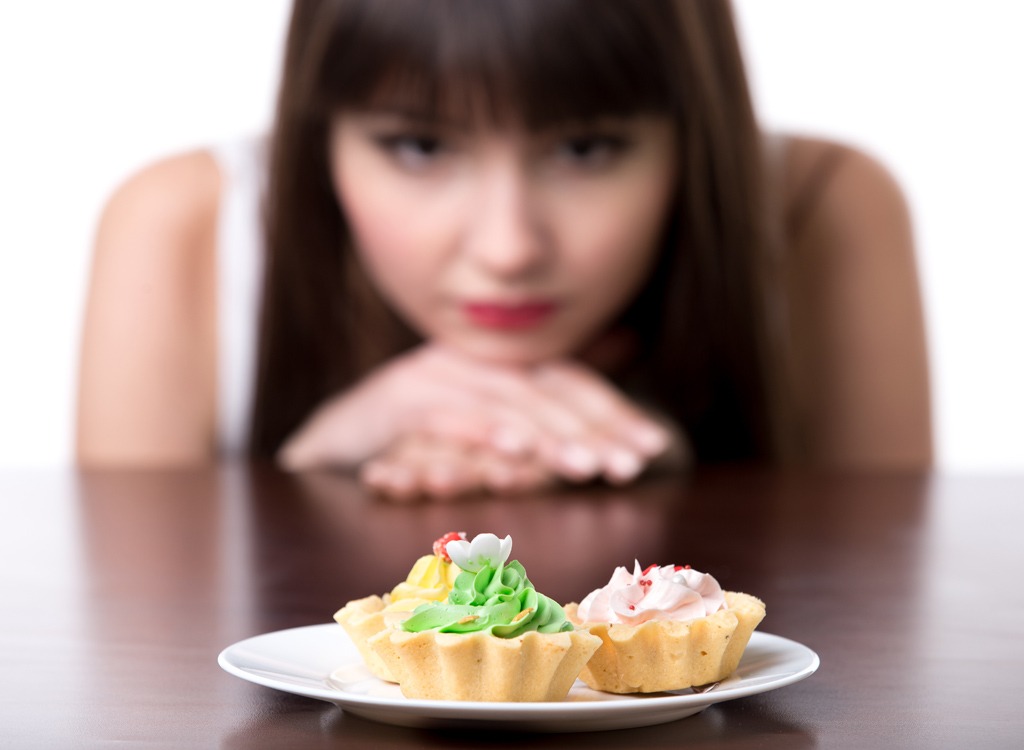 Restricting yourself of any indulgences can actually cause your whole diet to backfire. A study published in the journal Psychosomatic Medicine found that calorie-restricting diets can actually lead to long-term weight gain due to an increase in the stress hormone cortisol. This fat-storing hormone spikes due to the psychological stress from constantly saying "no" to the dessert you want so badly.
Some dieters get so caught up in being thin that they heavily restrict the number of calories they eat, or even turn to going the whole day without eating. Going on these dangerously restrictive diets can actually slow down your metabolism and cause pounds to burn off slower, so remember to stay on the healthy track of a balanced diet and exercise.
You Eat Three Large Meals a Day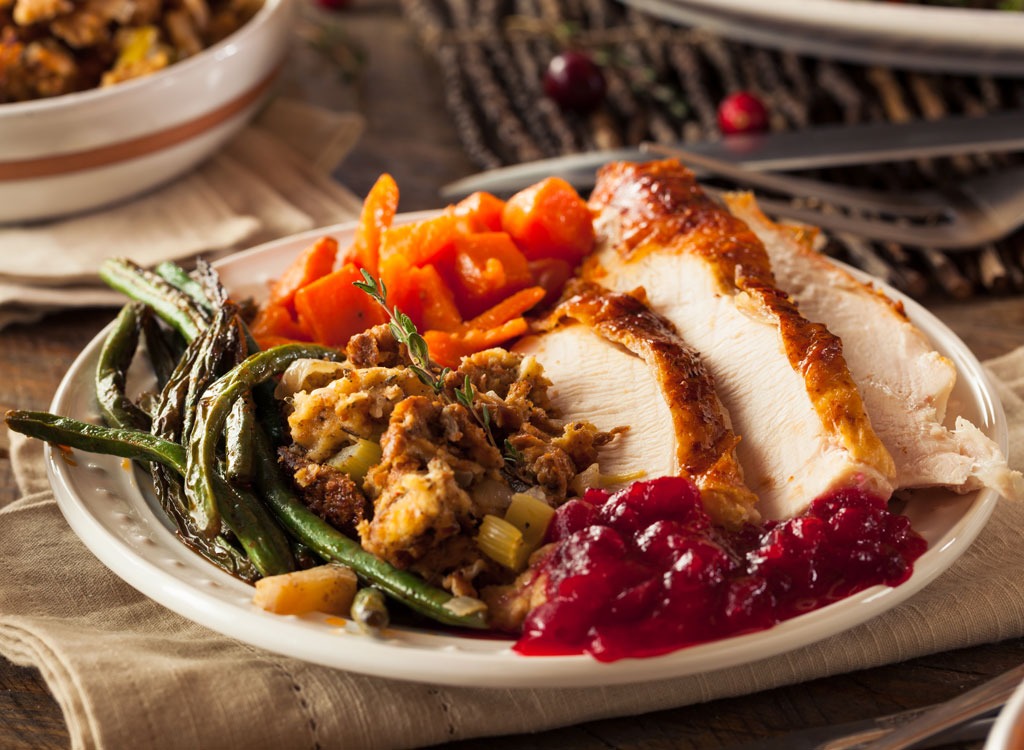 Contrary to popular belief, eating large quantities of food three times a day isn't always the best choice for your waistline. The main problem with this way of eating is that while you still can lose weight when doing it right, it may not be the best move for your metabolism. A study published in the International Society of Sports Nutrition found that eating more frequent, smaller meals a day can help control hunger and lower cravings, which can lead to weight loss. To switch things up, try reducing the size of your meals and have some healthy snacks like nuts and fruit if you're still hungry in between meals.
You're Eating Low-Fat or Fat-Free Dairy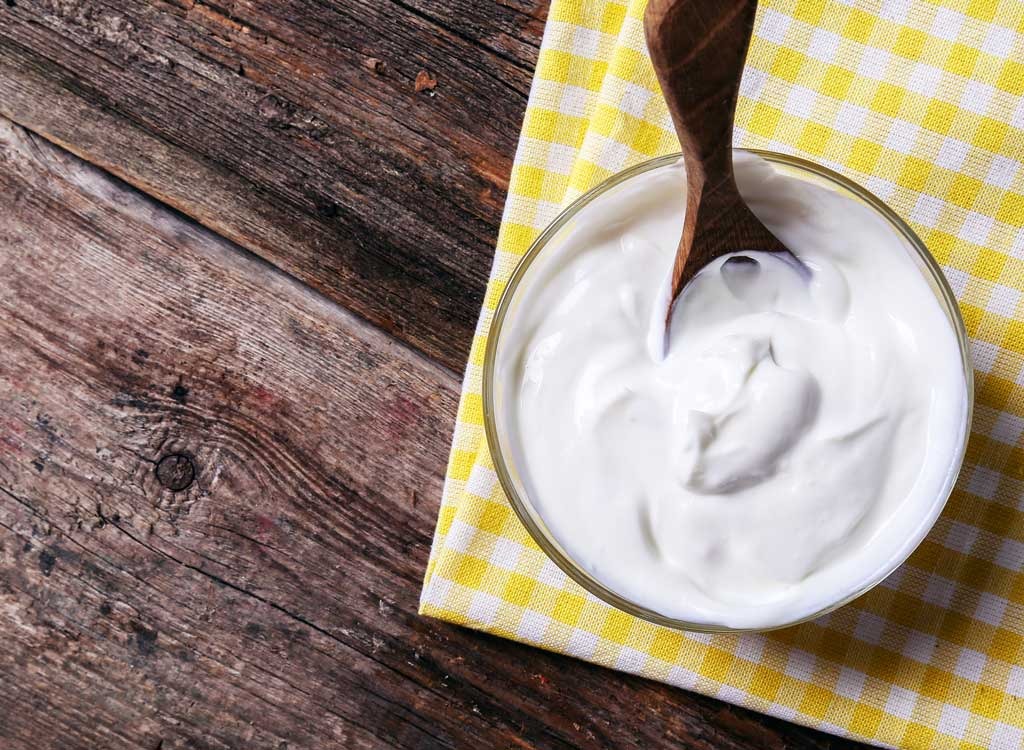 Although full-fat dairy has more calories (and obviously more fat) than its skim counterparts, it actually isn't a worse choice for your weight-loss goals, according to the European Journal of Epidemiology. The journal analyzed 29 different studies and found that whole fat dairy products don't have a significant difference to your health when compared to lower-fat dairy products. The researchers stated that overall, any dairy product has a "neutral" effect on our health. Full-fat dairy products may be the better choice since they fill you up for longer than skim or low-fat dairy, and help your body absorb more of the fat-soluble vitamins that many dairy products are fortified with.
Nuts are a great addition to your diet. Dieters tend to stray from nuts because of their high fat content, but they actually contain good fats, omega-3 fatty acids, that can help you shed the pounds. A study conducted by the UCLA Center for Human Nutrition showed that having pistachios as a snack rather than pretzels or other carb-filled options can lower your BMI a point in just four weeks. They also helped lower cholesterol levels.
You Sit Down for Most of the Day
If you work an office job, you may not get as much activity during the day as you should. Try to find ways to move around in a sedentary setting. Take the stairs, walk to the nearest café instead of ordering takeout for lunch, and try biking to and from work instead of driving. Any activity during the day counts!
You Have an Unhealthy Relationship With the Scale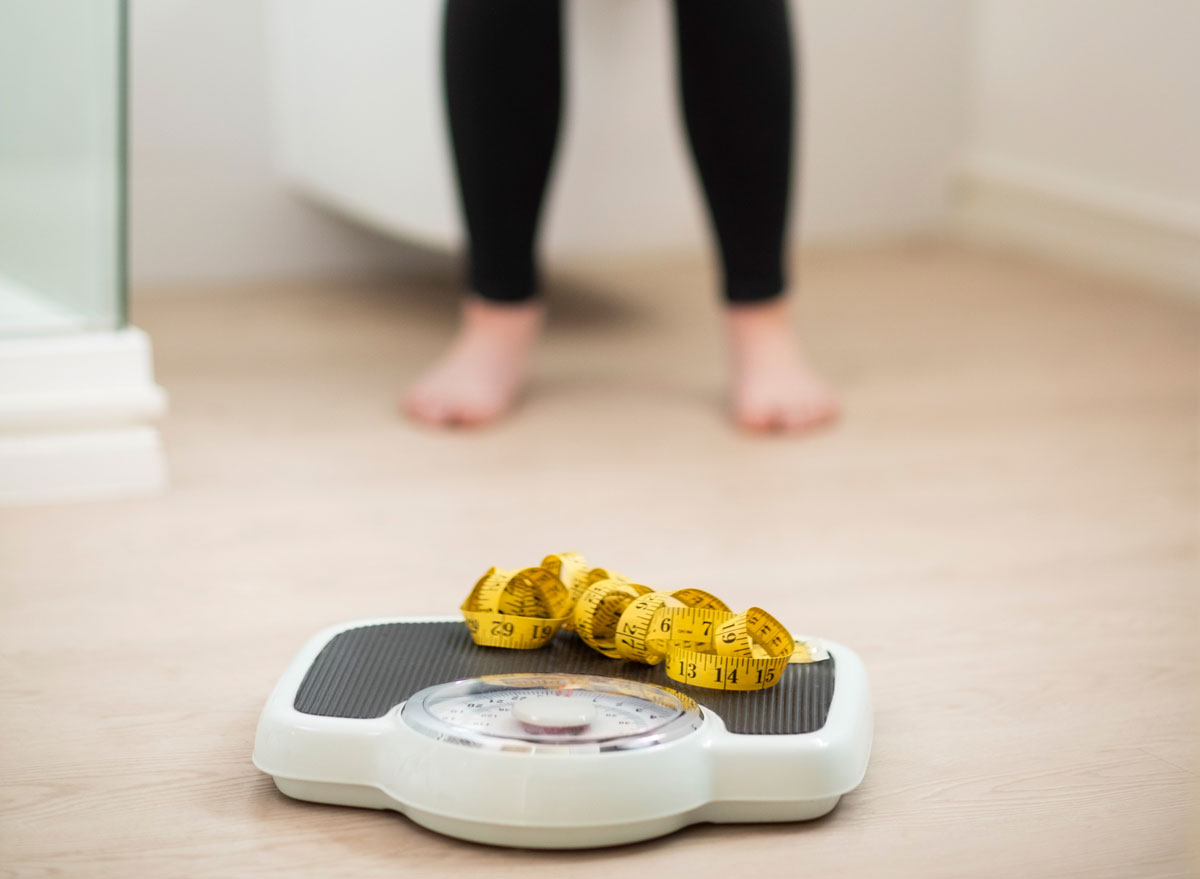 If you step on the scale multiple times a day, chances are that you're going to drive yourself insane with trying to get that number lower; after all, your weight is naturally higher at certain points of the day (thanks to water weight) so that doesn't necessarily reflect your weight-loss progress. But, ditch the scale completely and you'll lose track of your progress. Researchers at Cornell University found that weighing yourself just once a day can help tip those numbers down without making you lose your sanity.
You Don't Get a Full Night's Sleep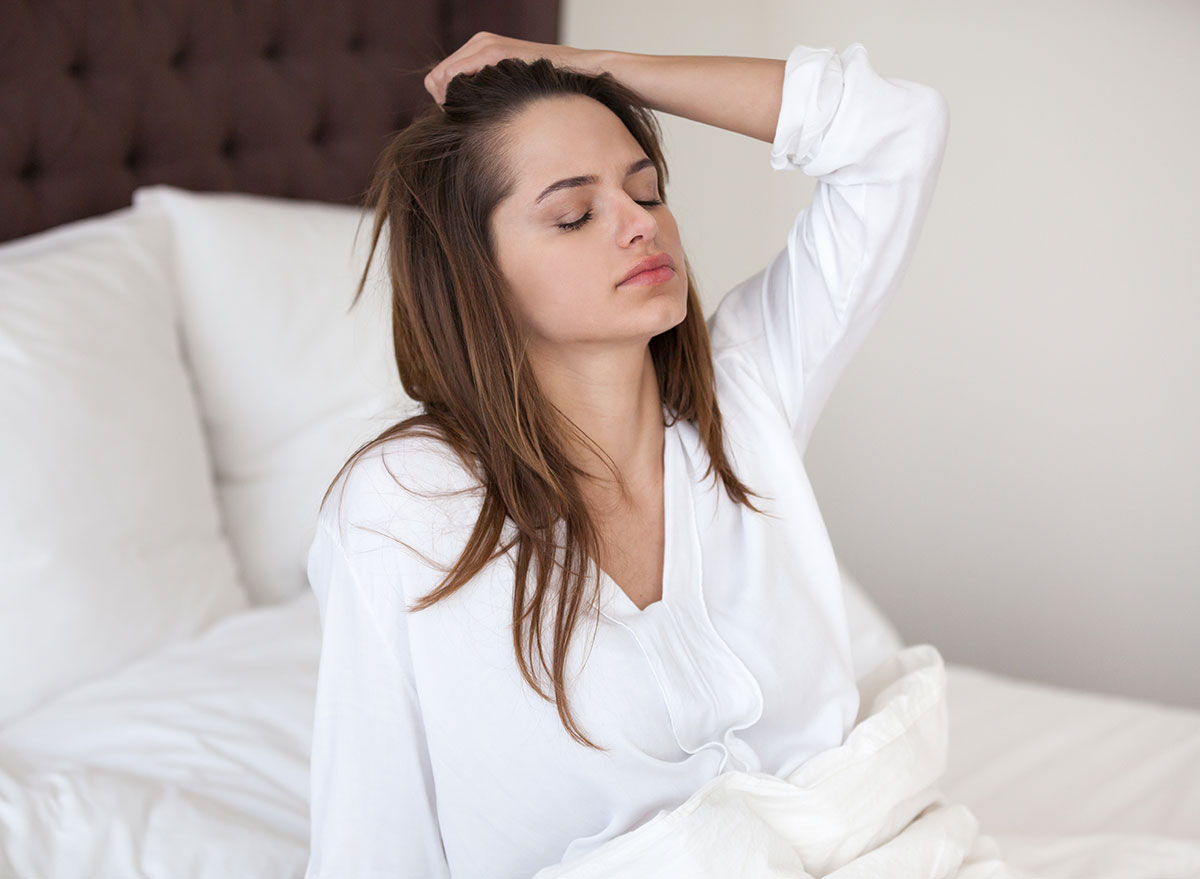 Your sleep pattern has an influence on every aspect of your health, and your weight is no exception. Research conducted by Harvard University found that there is a major link between sleep and weight gain. One study the university noted found that women who slept less than seven hours a night were 15 percent more at risk for obesity than those who had a full night's sleep.
You're Eating the Wrong Proteins
All meats have protein in them, but some are fattier than others. Red meats, like beef and lamb, have a higher fat content than lean meats like turkey and chicken. In order to get your protein intake for the day without consuming excess amounts of fat, try sticking to leaner meats like poultry and fish. If you can't combat your red meat cravings, try going for grass-fed beef, which has less fat and more good-for-you omega-3s than farm-raised beef.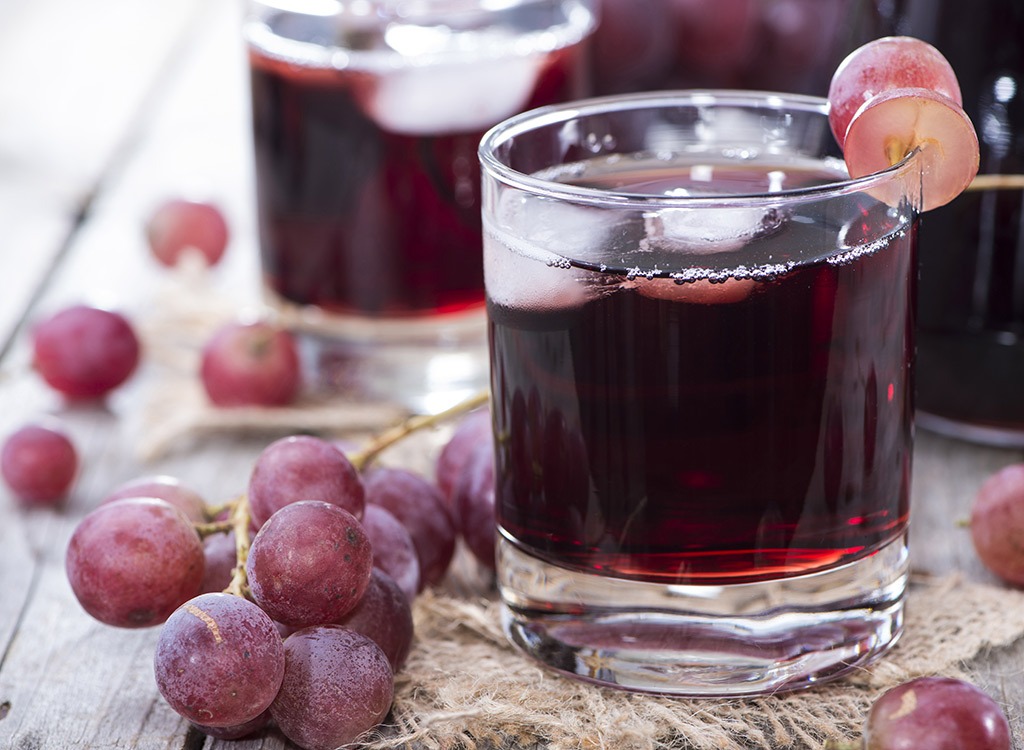 All juices, even the 100 percent natural ones, have high amounts of sugar. One serving of apple juice can contain 24 grams of sugar, which is nearly half of the daily recommended sugar intake per the FDA. Juices also lack fiber, one of the key components to a whole fruit's nutritional value.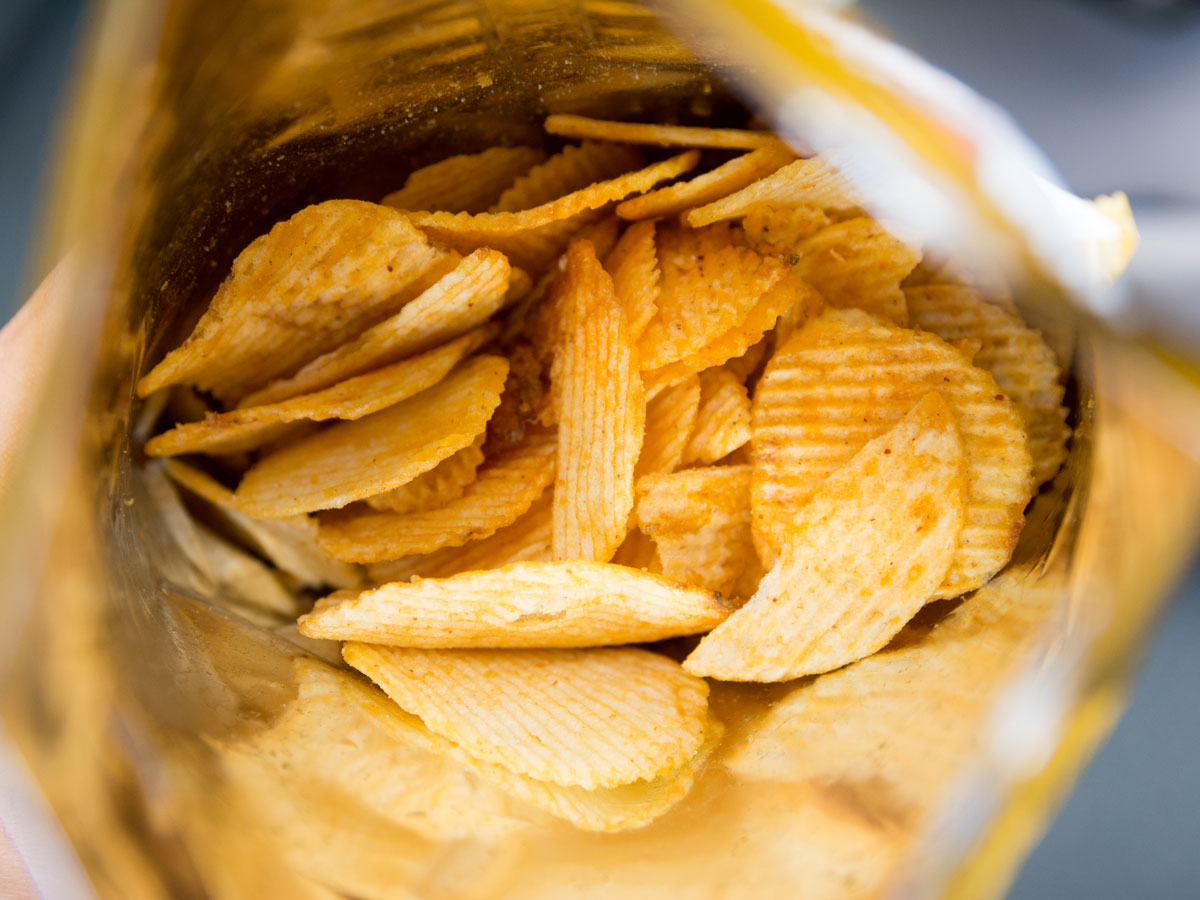 Excess salt in your diet can do some major damage to your weight loss journey. A study conducted by Queen Mary University of London showed that every excess gram of salt you consume each day can increase your risk of obesity by 25 percent. So, lay off of the chips and fries and reach for some low-salt snack alternatives like hummus and veggies.
You Don't Have Enough Magnesium in Your Diet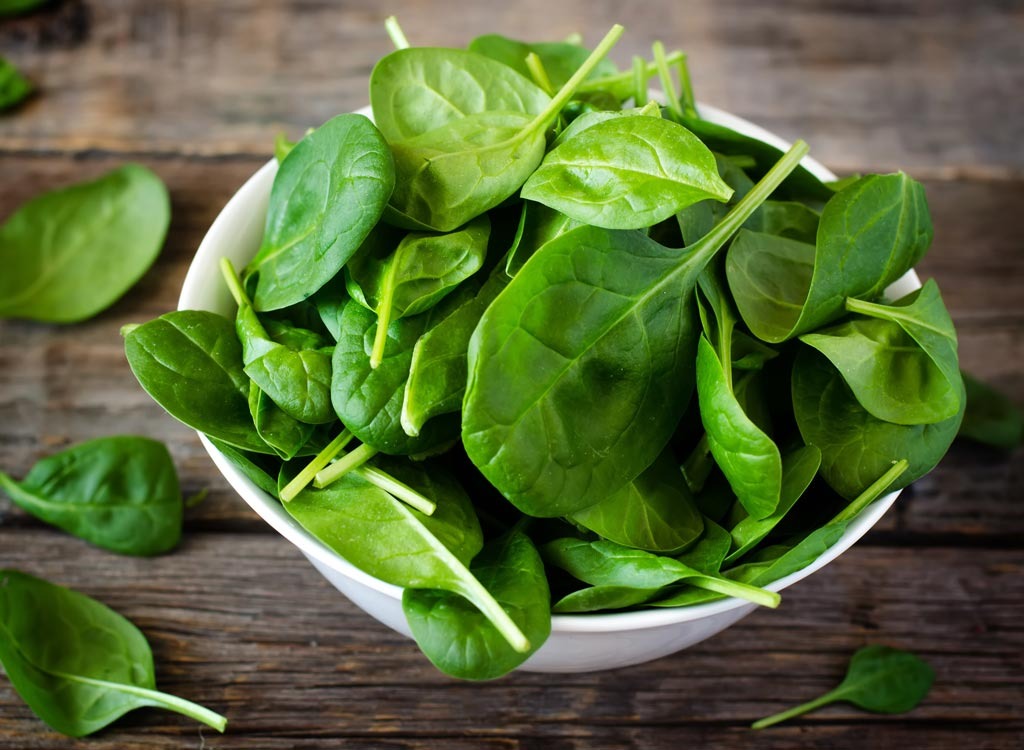 One of the most forgotten minerals in diets is magnesium. It's an essential nutrient for weight loss since it regulates insulin function, which allows your body to convert glucose into energy. Magnesium can be found in dark leafy greens such as spinach and kale, as well as dark chocolate and pumpkin seeds. If you want to learn more about incorporating magnesium into your diet, then check out our benefits of magnesium.6254a4d1642c605c54bf1cab17d50f1e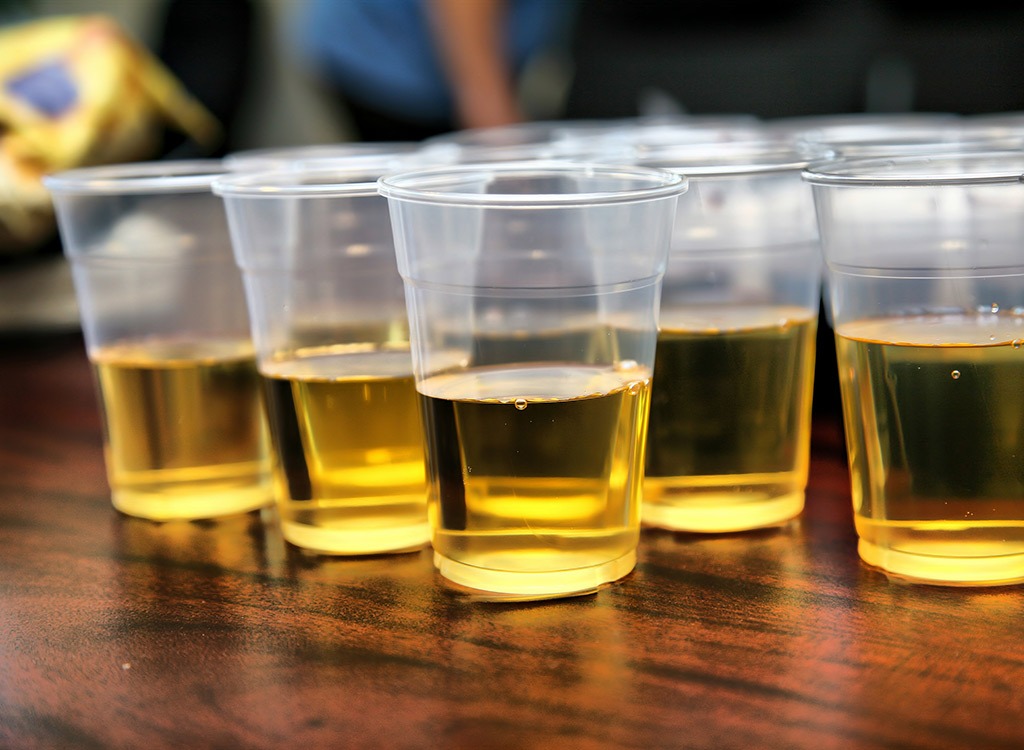 It's called a beer belly for a reason. A study published in the journal Current Obesity Reports showed that while light to moderate drinking did not affect weight significantly, heavy drinking can lead to obesity. Plus, heavy beers usually have more calories and empty carbs than red wine or clear liquor. So put that extra beer down and grab a glass of red wine (or better yet, sparkling water!) instead.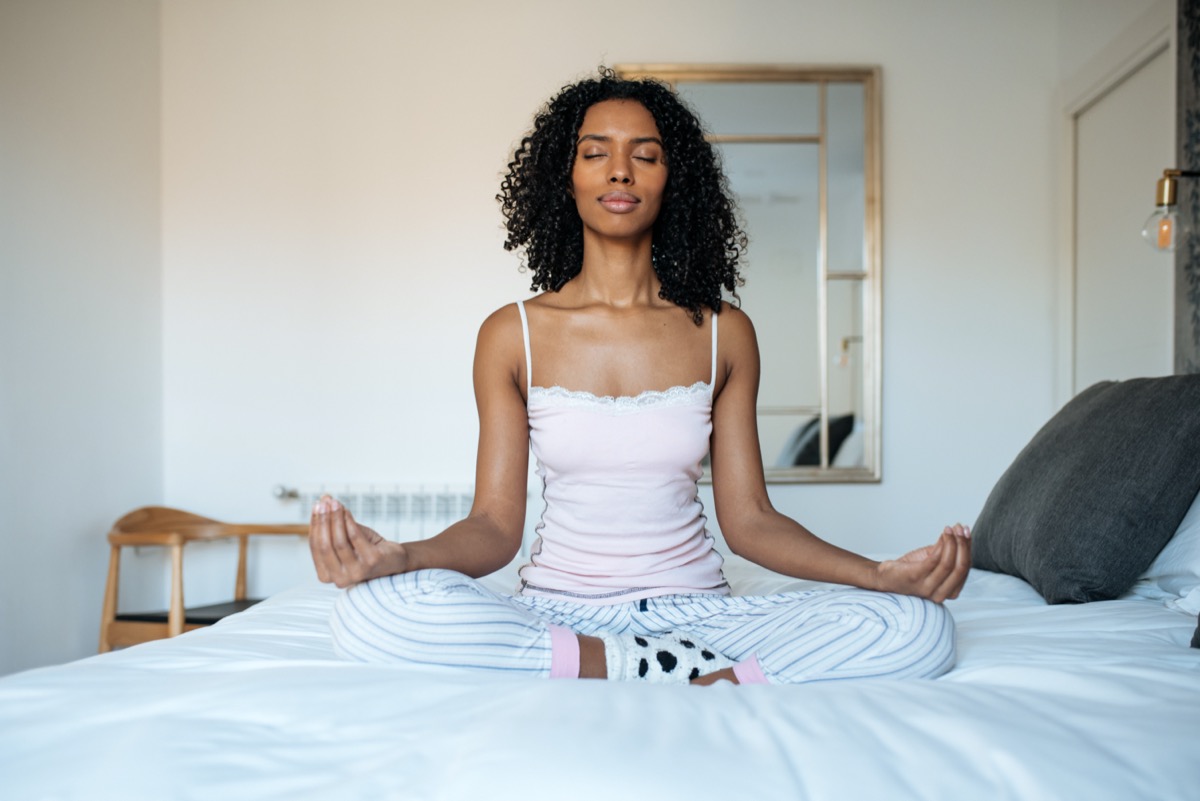 Yoga is not only a great form of exercise, but it also helps with stress and teaches you tactics for mindful eating. According to a study conducted by the Journal of the American Dietetic Association, people who practice yoga tend to be more mindful eaters in comparison to those who do other forms of exercise.
Your Meals Aren't Colorful
If your dinner plate is only beige, chances are you haven't put enough veggies on it. Vegetables are a crucial part of everyone's diet, and a colorful medley of them on your plate will give you a different variety of vitamins and minerals you need in a balanced diet.
Your Workouts Are Too Easy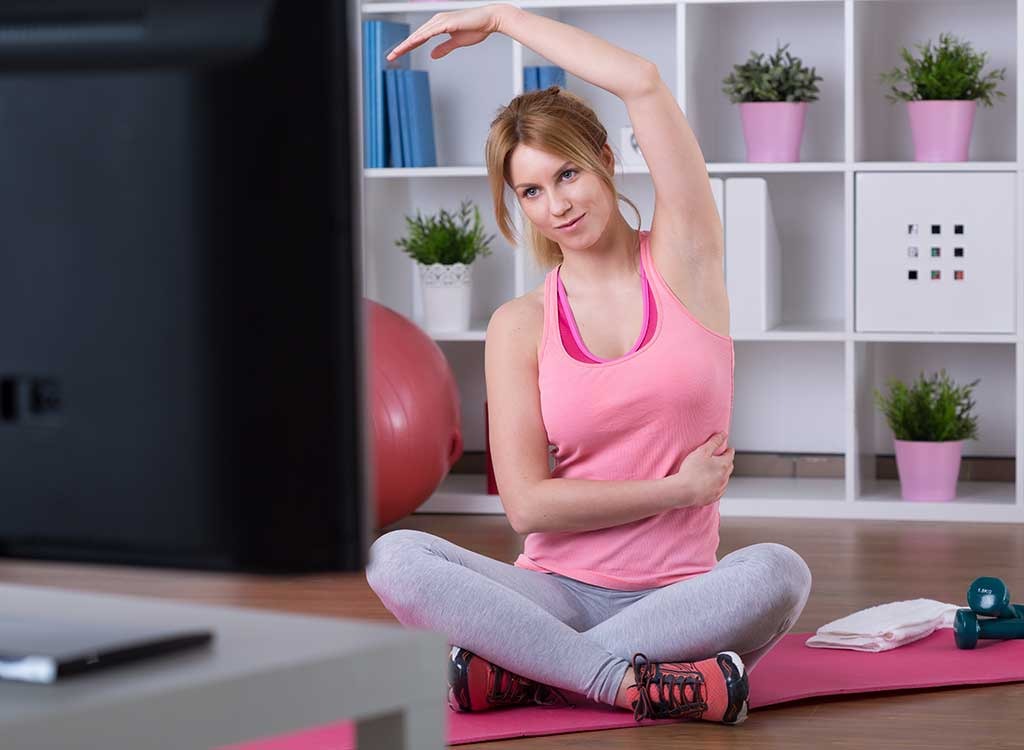 If you aren't sweating, you're not working out hard enough. Doing the same workout over and over again without making it more intense won't give your body the push it needs to get stronger. Instead of your regular exercise class day in and day out, try switching it up and exploring another workout, such as a spin class, Zumba, CrossFit, or boot camp.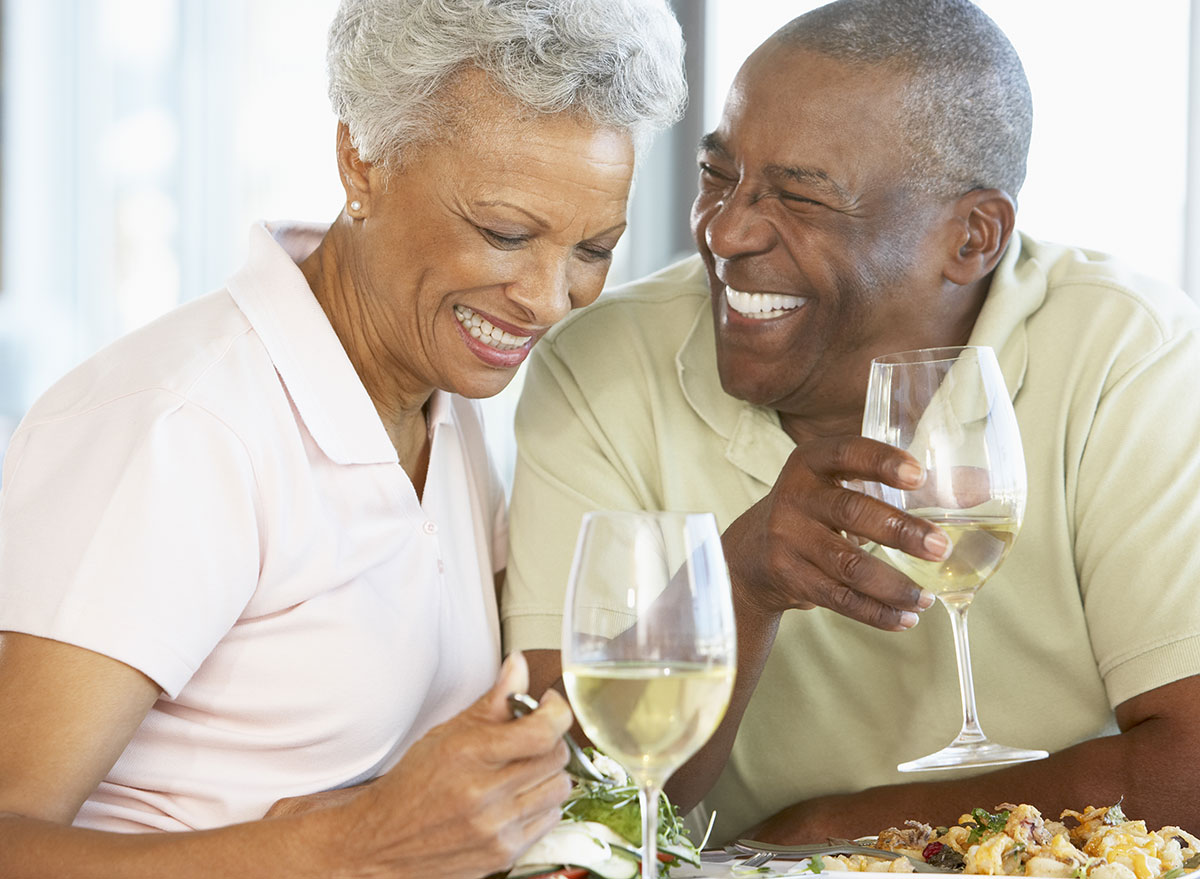 This time, you actually can blame your age on your weight. Your metabolism begins to slow down as you get older, and according to researchers at the National Institute of Health, an overactive enzyme actually promotes weight gain in middle-aged people. This enzyme can actually lead to obesity and makes it harder for people within this age range to lose weight. The best way to combat this is to try and keep up with a healthy balance of diet and exercise.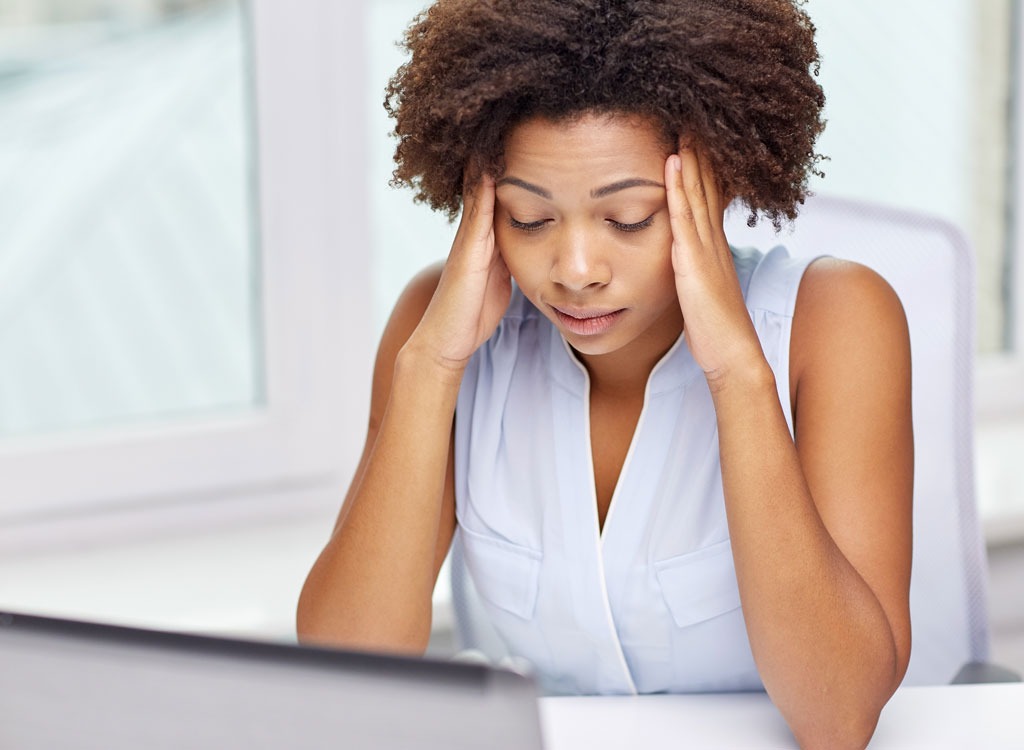 Stress can also be a huge cause of weight gain, according to findings published in the journal Obesity Research. First off, when we're stressed or depressed, many of us reach for our favorite comfort foods such as a tub of ice cream or bag of potato chips. We lose control of our dietary habits, which leads to overeating and consumption of excess calories that will be stored as fat. Another reason for stress-induced weight gain is because cortisol, a stress hormone, is secreted more when you're stressed. This hormone prompts excess weight to be stored as belly fat and also leads to increased cravings for more salty and fatty foods.
Avoiding foods like avocado or nuts because they're high in fat is not necessarily a good thing. That's because these foods are filled with healthy fats, like omega-3 and monounsaturated fatty acids, which help with weight regulation and heart health. This is much healthier than the saturated fats found in baked and fried foods, which is harmful to your heart as well as your waistline.
You Don't Balance Diet and Exercise
Focusing on one over the other is not a reasonable compromise, and will only slow down the process of weight loss. Think about it: eating a slice of chocolate cake after a workout is only going to add those calories you burned off back into your body. And only eating salads without working out could lead to weight loss, but your muscles aren't getting the necessary workout they need to be strong and toned; lean muscle burns more calories at rest than fat. Your body needs a balance of both diet and exercise, so make sure you're incorporating the pair into your daily lifestyle.
You're Doing the Wrong Workout
Contrary to popular belief, you can't spot target fat loss. Your body more or less decides on its own where the fat is going to be shed from. But you can strengthen certain parts of your body. Both cardio and strength training can help you shed pounds, so it's important to perform a combination of both. Torch calories with cardio like running or spinning and strengthen your abdominals with ab workouts like planks, crunches, and mountain climbers. Switch up your workout routine with some tummy-targeting exercises, and incorporate these ways To lose your belly in 14 days to get a slimmer stomach in just two weeks.