11 Easy Air Fryer Recipes For Weight Loss
These air fryer recipes are simple to make, healthy, and delicious.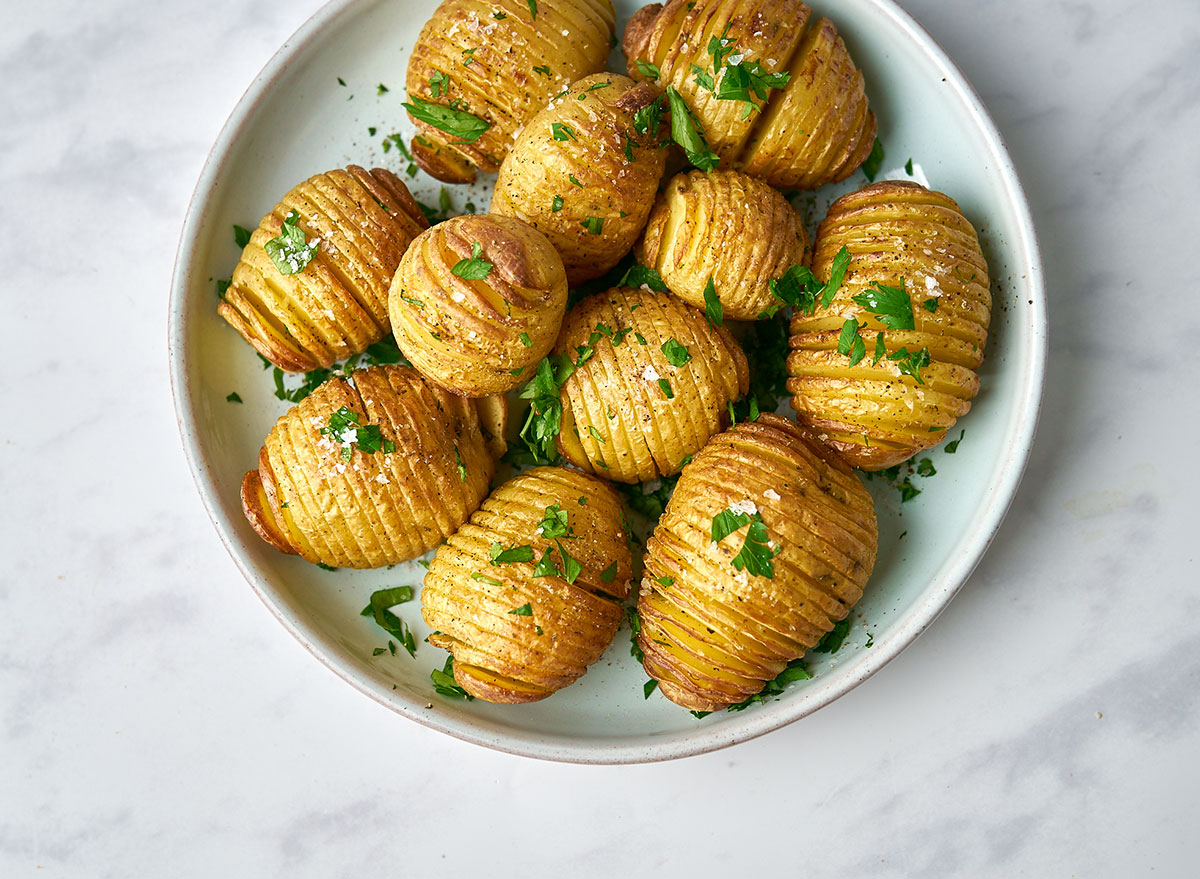 Whether you are an air fryer connoisseur or just made the plunge in purchasing one, you can now be a part of one of the biggest kitchen gadget crazes in the last few years by whipping up some of these delicious air fryer recipes. Even Drew Barrymore talks about how much she enjoys using her beloved air fryer!
If you're looking for some simple ways to use your healthy fryer for breakfast, lunch, or dinner, you've come to the right place. Here are a few of our favorite easy air fryer recipes to make that can also help you with your weight loss goals.
More of a slower cooker person? Check out these  42+ Best Healthy Slow Cooker Recipes instead!
Sweet and Sour Crispy Cauliflower Bites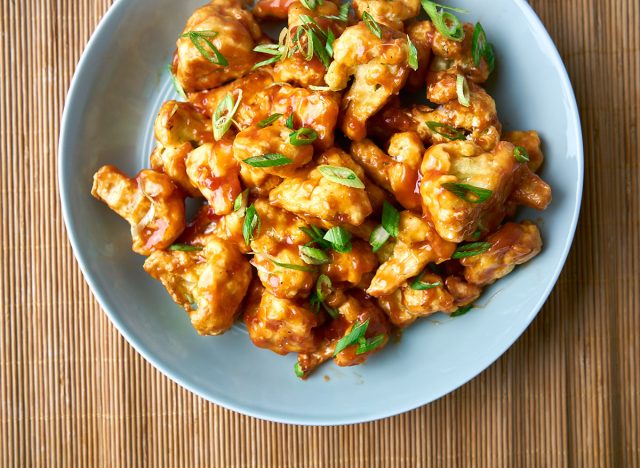 These cauliflower bites have all the delicious flavors of your favorite sweet and sour dish—but without the added frying oils. This way you'll save yourself some of the calories without having to sacrifice your favorite meal.
Get our recipe for Cauliflower Bites.
The Perfect Air Fryer Falafel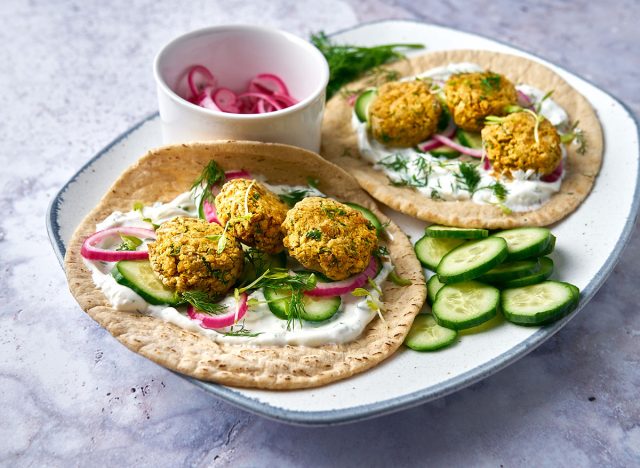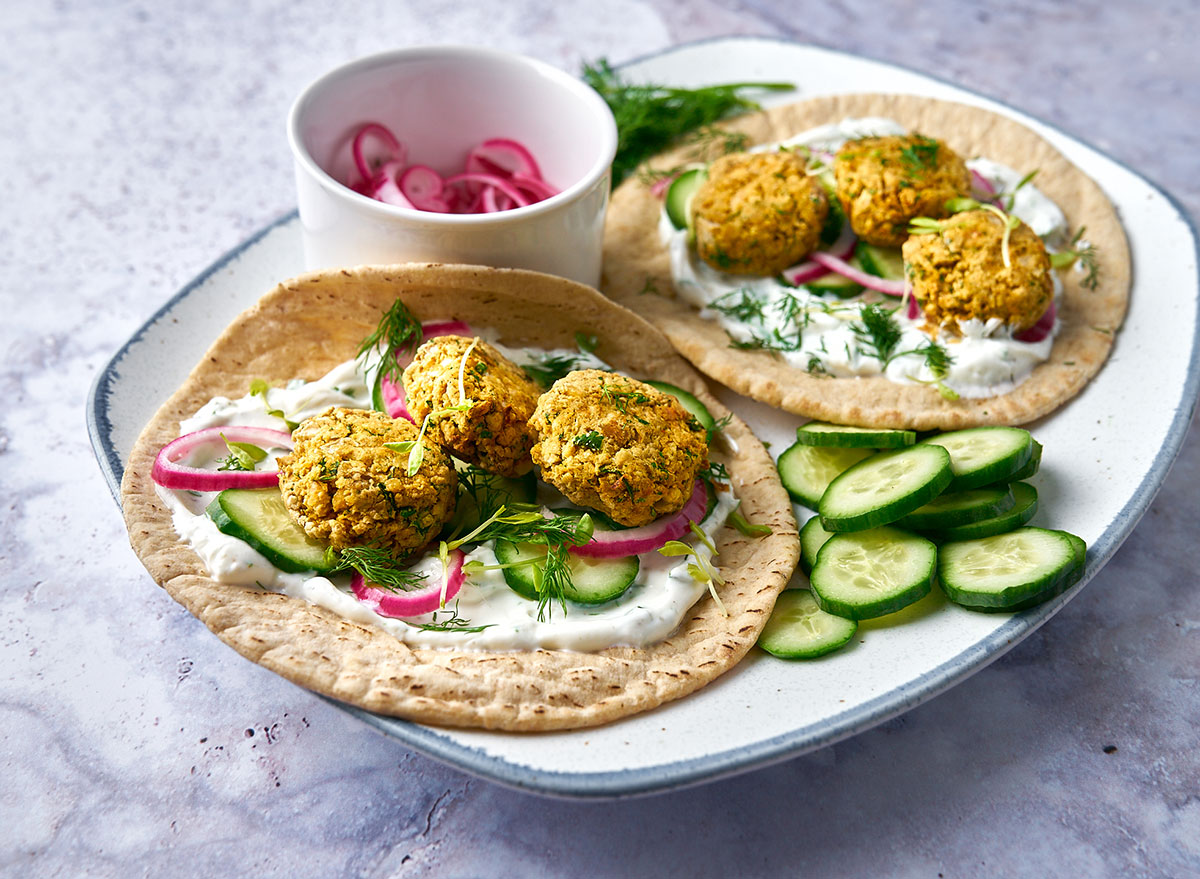 This easy falafel recipe is completely vegan and full of protein from the chickpeas. You can dress these falafels however you like and can enjoy them in a wrap or rice bowl.
Get our recipe for Air Fryer Falafel.
Ranch-Flavored Veggie Chips
Want a savory snack that won't pile on the calories and sodium? These veggie chips can be made from zucchini, sweet potatoes, or beets, and the ranch seasoning will keep you from reaching for that buttermilk ranch dip.
Get our recipe for Veggie Chips.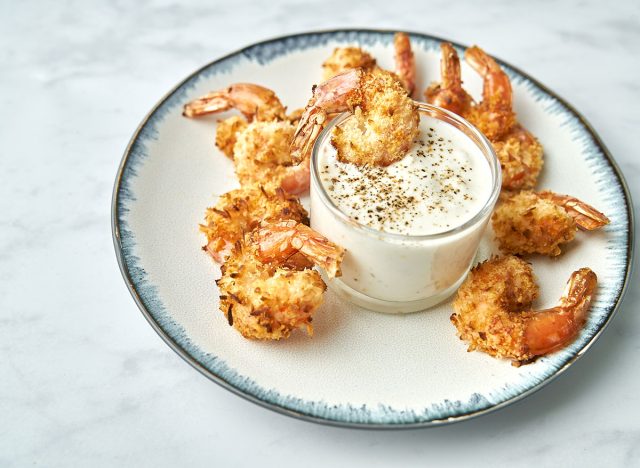 This coconut shrimp recipe is the perfect weight loss dinner because it's naturally sweet and delicious without any added sugar. The canned coconut milk and shredded coconut give these shrimp the crispy sweetness you desire with any typical order of fried coconut shrimp.
Get our recipe for Coconut Shrimp.
Air Fryer Hasselback Potato Bites
Sometimes simple is all you need. These Hasselback potato bites are just made with garlic, salt, pepper, and parsley, and the crispy texture they get from the air fryer makes for a comforting and cozy treat. You can also make your own garlic aioli to go on the side.
Get our recipe for Potato Bites.
Breaded Air Fryer Pork Chops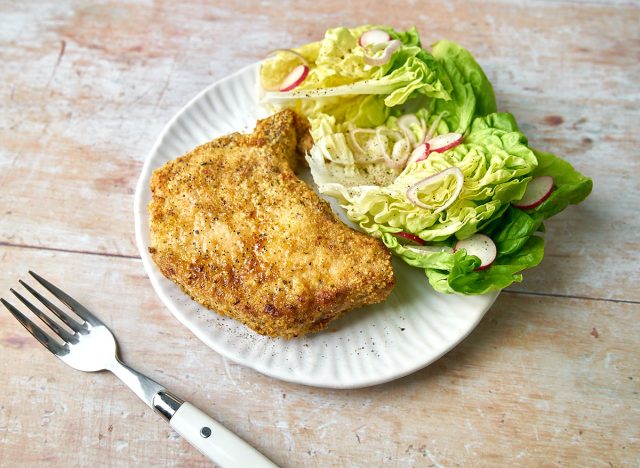 These juicy, Panko-crusted pork chops are a great addition to any meal and go great with some fresh veggies or a crisp salad.
Get our recipe for Breaded Pork Chops.
Air Fryer Egg White Frittata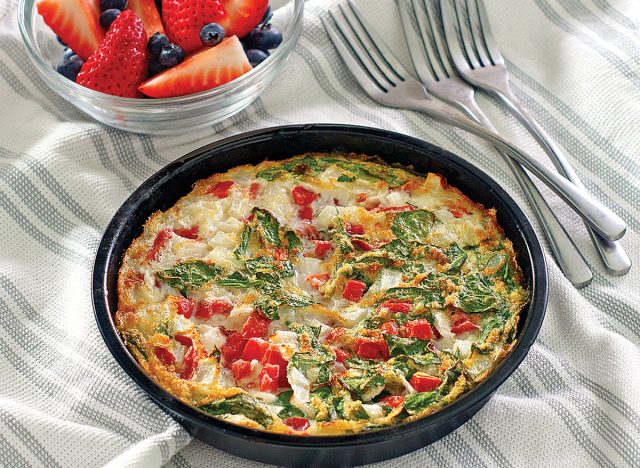 Did you know you can even make eggs in the air fryer? This Egg White Frittata recipe is super simple to make and is a great way to pack some veggies and protein into your morning.
Get our recipe for Egg White Frittata.
Air Fryer Chipotle Chickpea Tacos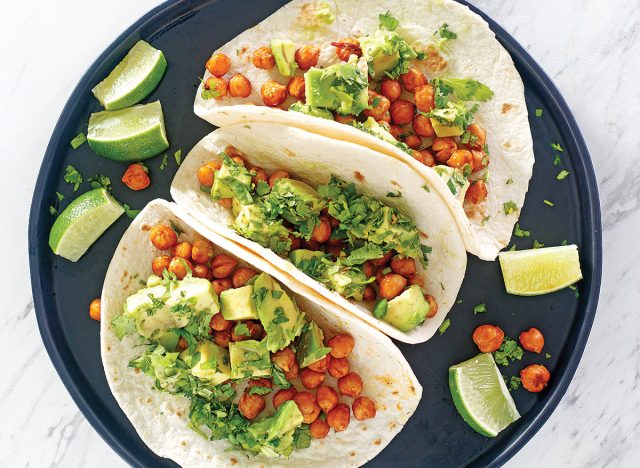 You don't always need meat to make tacos, especially when you throw protein-heavy chickpeas into the fryer to make them extra crispy! You can make these tacos however you like them by adding things like cilantro, avocado, lime, or your other favorite toppings.6254a4d1642c605c54bf1cab17d50f1e
Get our recipe for Chickpea Tacos.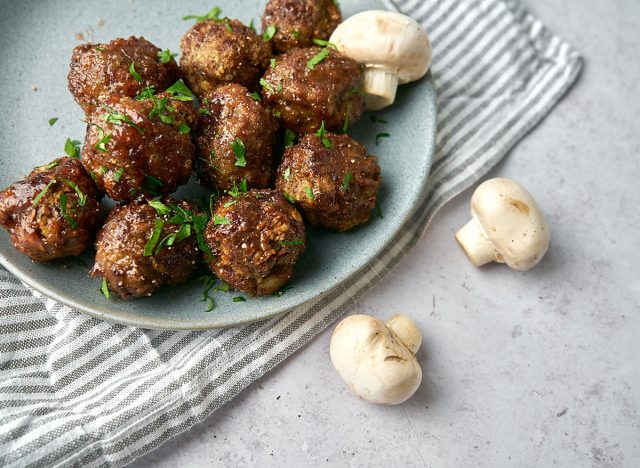 These are some of the easiest meatballs to make and only require a few different types of seasonings. You can even serve these with your favorite type of fruit jelly on the side.
Get our recipe for Air Fryer Meatballs.
Air Fryer Veggie Calzones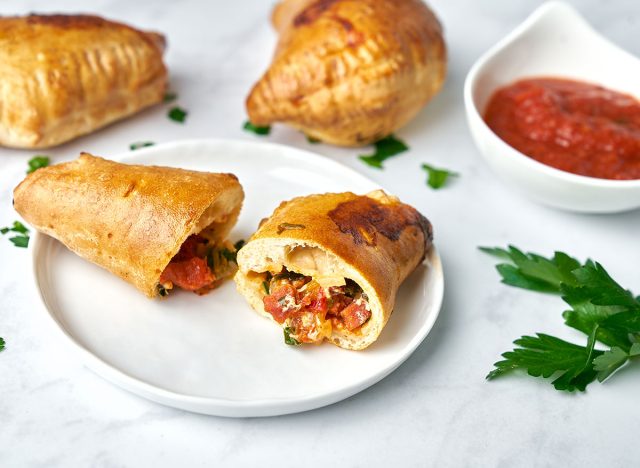 These adorable veggie calzones are easy to make for dinner and can also be a great meal to make ahead of time that you can grab and go when you're on your way out the door.
Get our recipe for Veggie Calzones.
Air Fryer White Chocolate Macadamia Bread Pudding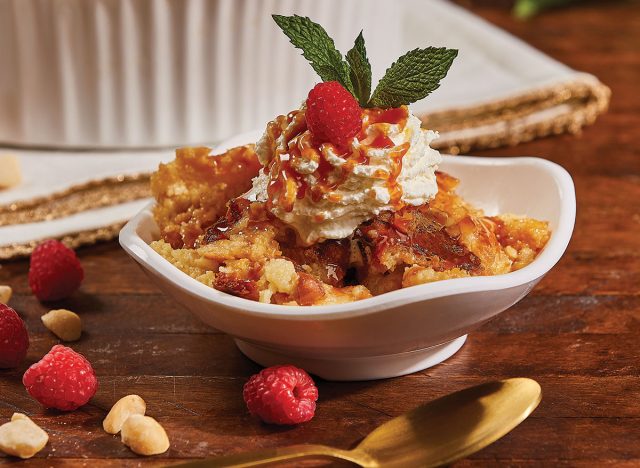 This recipe might be a bit decadent for your weight loss goals, but it's always okay to indulge once in a while. This air fryer recipe does use a lot of heavy cream and whole milk, so you can try switching that out for something lower in fat if you'd like.
Get our recipe for Bread Pudding.
For even more healthy recipe ideas, read these next: