We Tasted 7 Popular Store-Bought Breads & This Is The Best
We looked for a loaf of bread that was thick, hearty, and firm enough to stand on its own.
A huge portion of my childhood was spent eating peanut butter and jelly and grilled cheese sandwiches. As a kid, you wouldn't catch me eating anything other than white bread because I loved the sweetness and softness that accompanied each bite. Don't get me wrong, sometimes a slice of white bread and butter just hits the spot. However, for the most part in my twenties, my taste in bread has changed. I'd say for the better because I now value higher-quality ingredients over a sweet taste. I've found that to be more satisfying and filling in the long-term and a better bang for my buck. With that in mind, I tried 7 popular breads to find the best-tasting store-bought bread to pick up on your next trip to the grocery store.
During my taste test, I looked for a loaf of bread that was thick and hearty, soft enough to chew, and firm enough to stand on its own. I took nutritional value into consideration when coming up with this list because if it can contribute to a healthier diet, then it's always a step ahead in my book.
Here's how the breads ranked in my taste test, listed from worst to best. To go deeper into the nutrition, check out: The Best & Worst Bread in America in 2021—Ranked!
Wonder Classic White Bread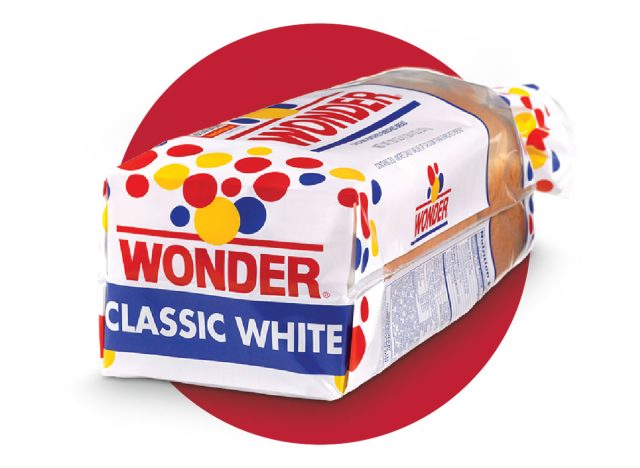 There are some meals where white bread will always hit the spot whether that's toast in the morning or a classic PB&J at lunchtime. However, when it comes to store-bought breads, there are so many better options out there which is why Wonder's Classic White Bread ranks at the bottom of my list.
When eaten on its own, this bread just does not hit the mark. There's no structure as it's very flimsy and it doesn't stand on its own. I'd argue that's the reason many people, myself included, smother it in butter or jelly. For those with more elevated taste buds, this loaf likely won't satisfy your bread needs. For kids and picky eaters, this might be an ideal choice because it's blander with a subtle sweetness.
Nature's Own Whole Wheat Bread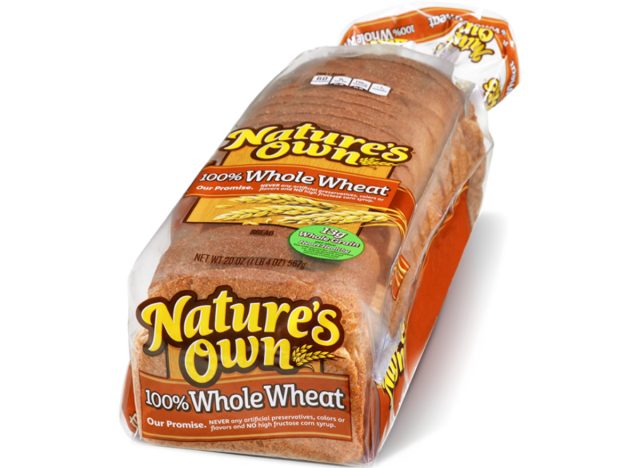 Nature's Own Whole Wheat Bread isn't much better or different from the Wonder mentioned above. The slices are abnormally small and thin which probably explains the whopping 60 calories per slice. After eating my deli-style sandwich, I was left feeling unsatisfied. The bread itself doesn't have a particularly bad taste, but the construction is lackluster. Made with no artificial preservatives, colors, or flavors, this bread boasts 2 grams of fiber per slice. I found the nutritional benefits to be the best part of this bread because I knew I wasn't eating any chemicals or filler ingredients.
Udi's Gluten-Free Heart 7 Seeds & Grains Artisan Bread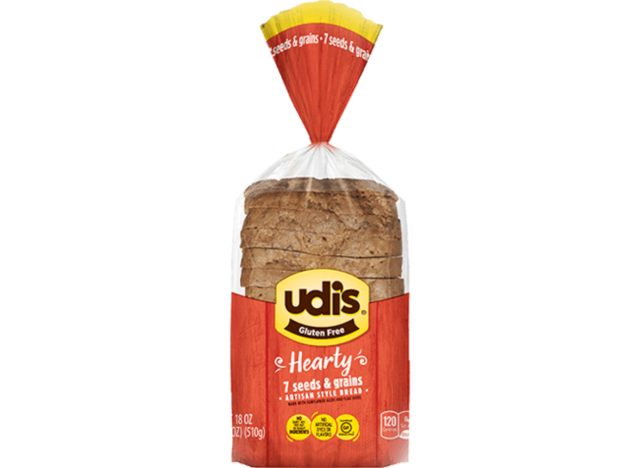 6254a4d1642c605c54bf1cab17d50f1e
While I'm not gluten-free, I'm always open to trying gluten-free options because a majority of the time they can be just as good or even better than their counterparts. I really enjoyed this bread because it was flavorful and firm. I ate a slice on its own and was happy with the overall taste and texture. With quinoa, sunflower seeds, and pumpkin seeds, this bread is loaded with flavor. Plus, the seeds included throughout add dimension and make each bite different.
If you're concerned that it's gluten-free, don't be. You can't even tell aside from the fact that the packaging explicitly states that it is.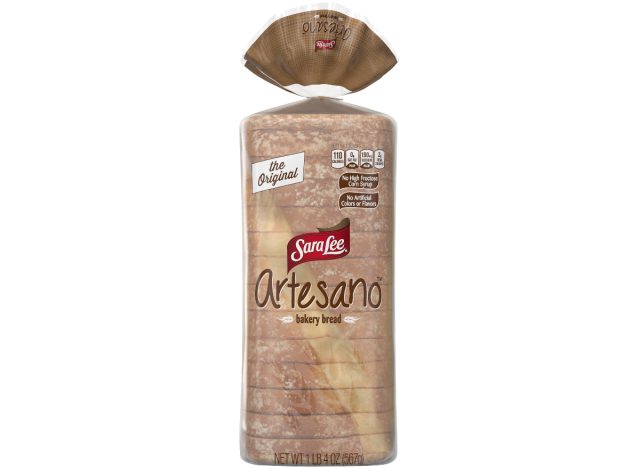 This isn't your typical store-bought bread, but definitely more on the artisanal end of the spectrum. While I was looking for bread with a firm, hearty texture, this one was the exception for me. This bread from Sara Lee has a soft, fluffy texture that melts right in your mouth. It's the perfect bread for soup dipping or using as the base for a savory sandwich. Plus, it's both free from high fructose corn syrup and artificial colors and preservatives so you can feel confident with what you're putting in your body
Rudi's Seeded Multigrain Bread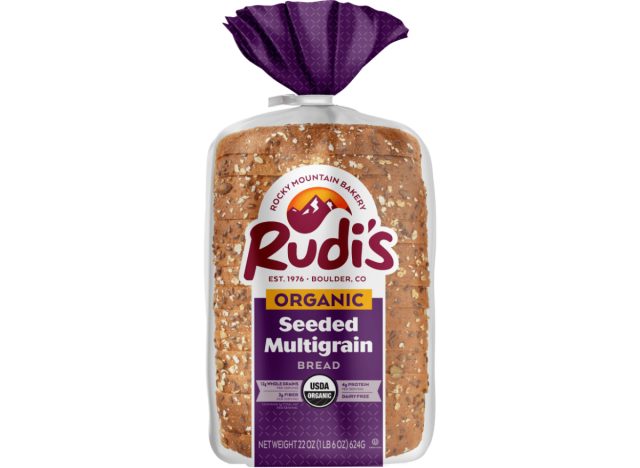 When I tell you that I absolutely love Rudi's bread, I mean it. It has all of the characteristics that I think good bread should have: firm construction, solid flavor, and a soft bite. It has this freshness that's rare to come across in store-bought breads, but Rudi's always tastes like it just came straight out of the oven. That's probably due to its organic ingredients like flax seeds and rolled oats and its exclusion of high fructose corn syrup and artificial preservatives. The best part of this bread is its crust, it's full of texture and flavor so you can say goodbye to the days of cutting off the best part of the bread (aka the crust).
King's Hawaiian Original Sweet Sliced Bread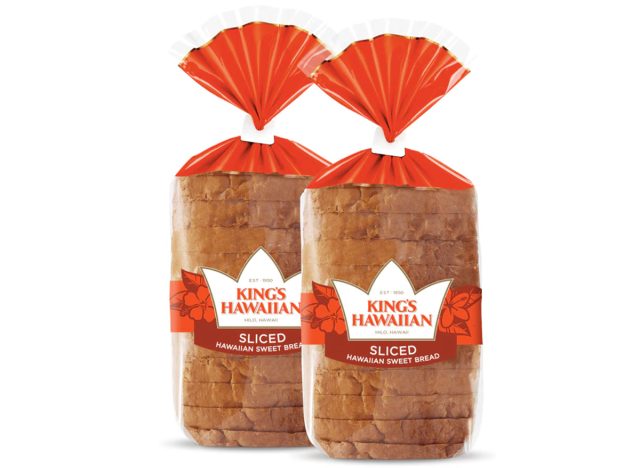 This might be controversial because bread isn't supposed to be sweet, but trust me with this is one. Think of a sweet roll mixed with white bread. I used this King's Hawaiian bread for french toast and I'll never have it any other way. It is firm yet soft and can be enjoyed on its own, making it exactly what I was looking for. While it lacks enhanced nutritional value, the taste can justify that once in a while.
Arnold 12 Grain Bread takes the cake when it comes to the best store-bought bread in my book. It has a store-bought look with a homemade taste with its premium ingredients like oats, barley, sunflower, seeds, and brown rice. Now, you can't taste each ingredient individually, but when meshed together, it creates a thick loaf with a flavorful taste unlike any other. The crust is exceptional and the perfect entry or ending point to a sandwich depending on how you look at it. I suggest spreading some peanut butter on this bread for a wholesome snack that'll keep you full with its premium fiber content and delicious ingredients.
Check out more of our exclusive taste tests:
We Tasted 8 Hot Dog Brands & This Is the Best
We Tasted 9 Store-Bought Eggnogs & This Is the Best
Casey Clark
Casey Clark is a current journalism student at Hofstra University with a passion for food, beauty, and entertainment.
Read more about Casey