The Best Brews You Need To Try This Fall, Say Beer Experts
From sweet potato ales to cider donut stouts.
It's the most wonderful time of the year—for beer lovers, that is. With sweater weather comes an influx of beloved brews incorporating nostalgic flavors like pumpkin spice, cinnamon, apple, maple, and caramel. In other words: there's no shortage of options to sip on when you're cozied up to a fire during these cooler months. Best of all, many fall beers also happen to be super food-friendly, pairing with a wide range of hearty dinners and seasonal desserts alike.
According to Savannah Yeager, manager of Eight Row Flint—a beer and bourbon bar in Houston, Texas—brewers are getting increasingly creative with their seasonal suds, infusing them with everything from marshmallows to chai spiced tea.
"Pumpkin stouts are very popular during this time of year," she says. "The addition of pumpkin spice gives the stout a rich baking spice flavor that many people associate with the season. Bourbon barrel-aged beers are also quite popular. Brewers will fill used bourbon or whiskey barrels with stouts, porters, or barleywines. Aging them for several months imbues the beer with the whiskey flavor profile—vanilla, caramel, and oak—and increases the ABV."
Whether you're planning a pumpkin carving party or just looking for a new sipper to enjoy solo on these crisp nights, here's a handful that come highly recommended by beer experts. Then,  be sure to sign up for our newsletter for even more eating tips straight to your inbox!
Southern Tier Pumking Imperial Ale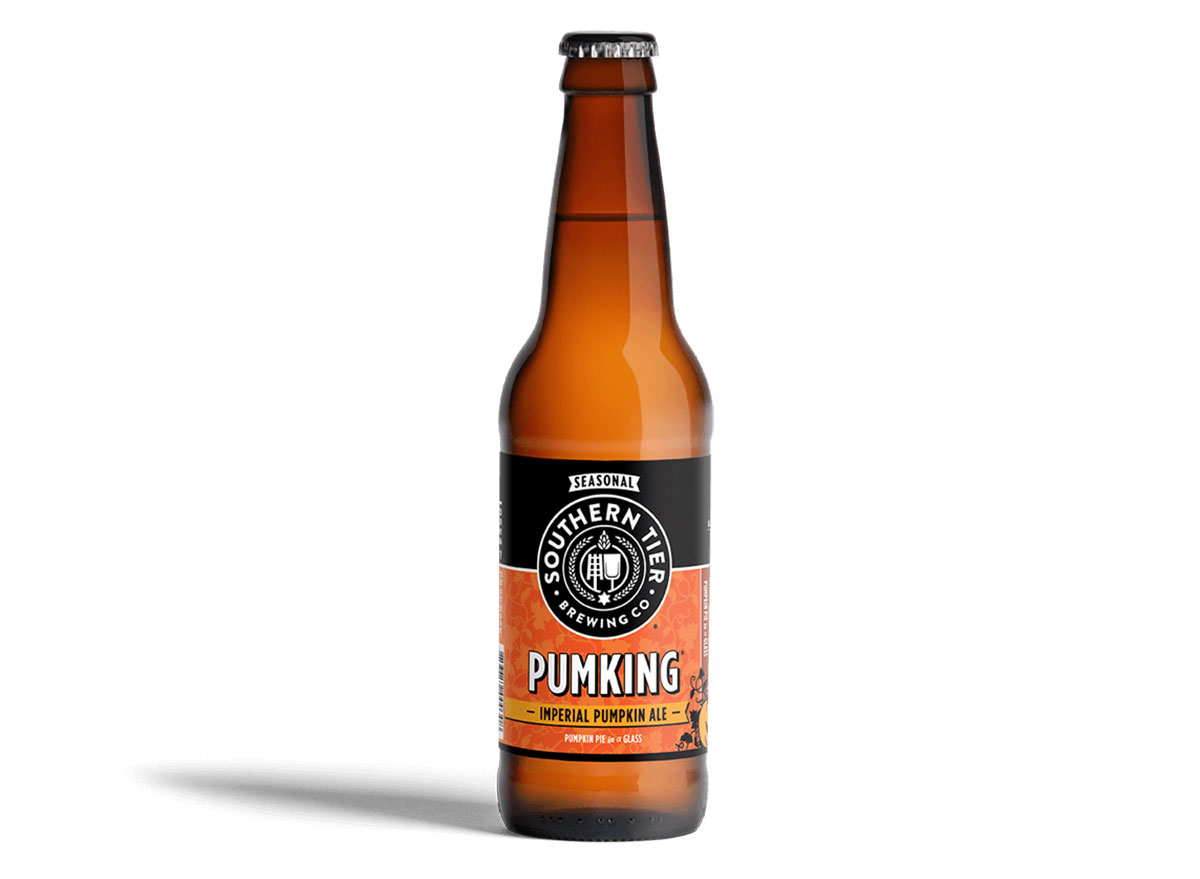 "Moms and Dads alike enjoy coming in and sipping this pumpkin pie in a glass," says Jaye Clemmons, owner-operator of Mr Brews Taphouse in Wisconsin. "It's available only for a very limited time and our fans can't seem to get enough."
That's no surprise, given that the uber-sweet Pumking Imperial Ale is bursting with flavors of nutmeg, cinnamon, and pumpkin pie spice.
By the way—thanks to those spices, it's the ideal pick to wash down a bowl of Low-Fat Turkey Chili.
Hoss Oktoberfest Lager by Great Divide Brewing Company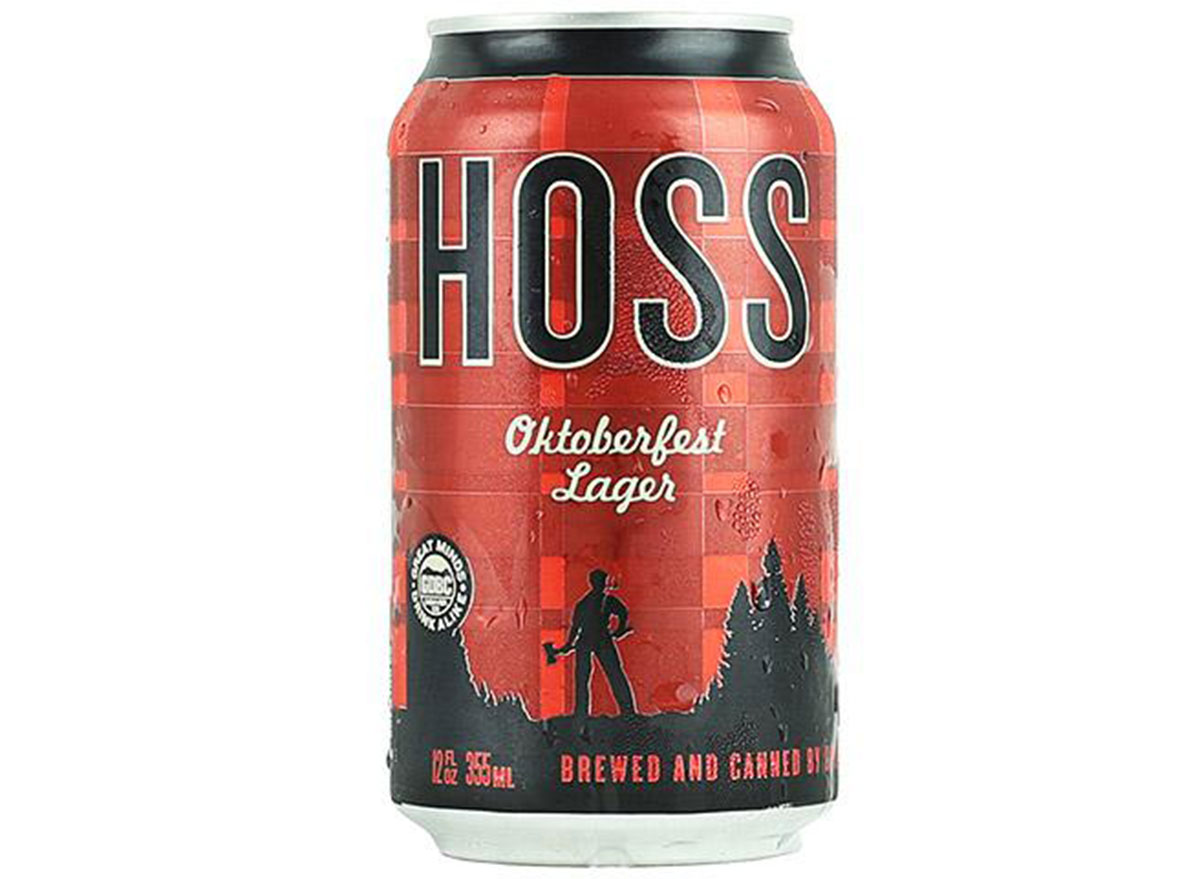 Todd Bellmyer, head brewer at Wynkoop Brewing Company, says he can't resist Great Divide Brewing Company's Hoss Oktoberfest Lager when fall rolls around.
"I always loved it when it was a year-round beer, but a few years back they made it a fall release which really makes it fit the time of year perfectly," he explains. "It's got a deep malty aroma that is accentuated by the addition of rye into the mash, a beautiful malt-red color, and the ABV is in the traditional Oktoberfest range at 6.2%. It's a great beer for cool nights around a campfire."
Great Divide Brewing Company strongly recommends pairing this one with barbecue chicken, camembert cheese, German chocolate cake, or some tangy Slow-Cooker Pork Carnitas Tacos.
Bash Brewing Peanut Butter Wölf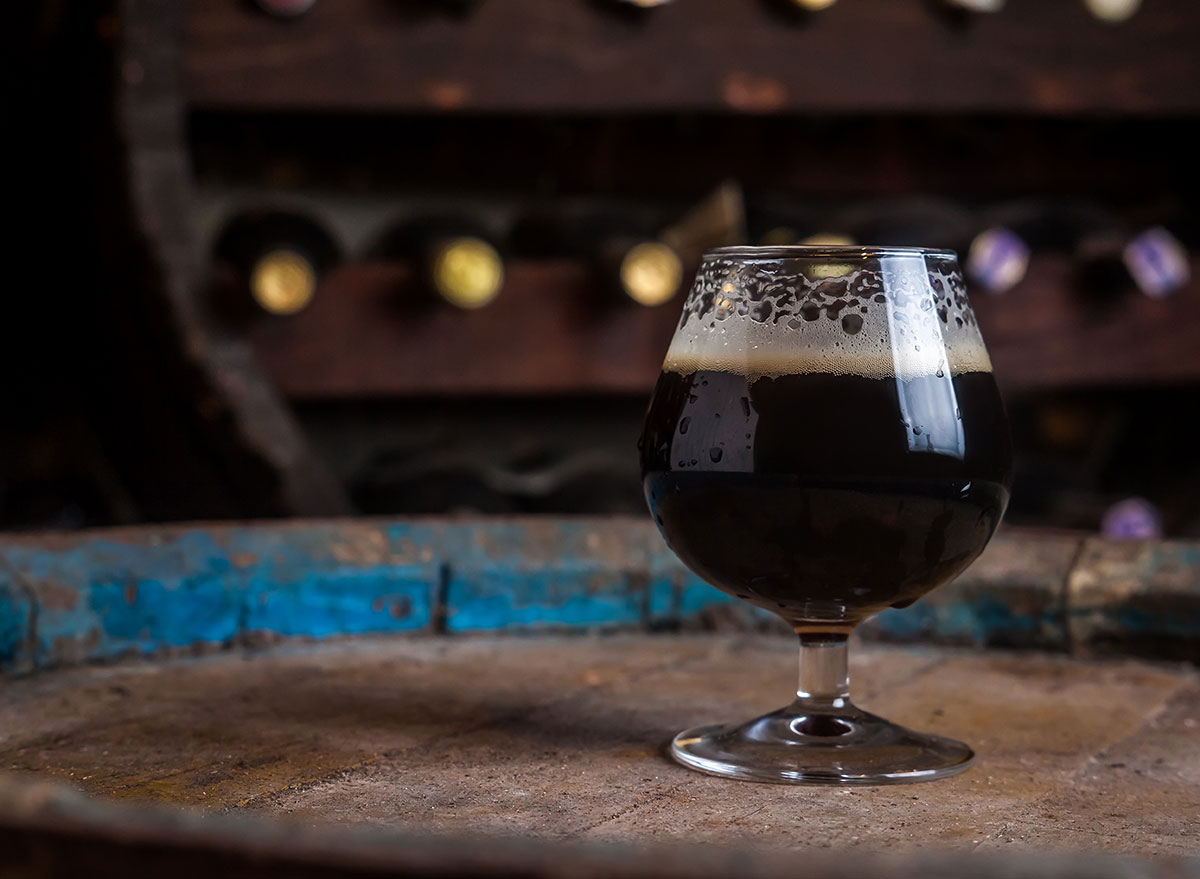 If you've never had a candy bar milk stout, run—don't walk—to try this dessert-like brew. Yeager likens it to a Reese's Peanut Butter Cup that's less cloyingly sweet. (We're sold.)
"It still has that roasty backbone you want when you're enjoying one of these darker, heavier beers," she explains.
Peanut Butter Wölf by Bash Brewing goes down nicely alongside braised meats, chocolate-covered pretzels, or a moist slice of Banana Bread.
Bent River Brewing's Sweet Potato Ale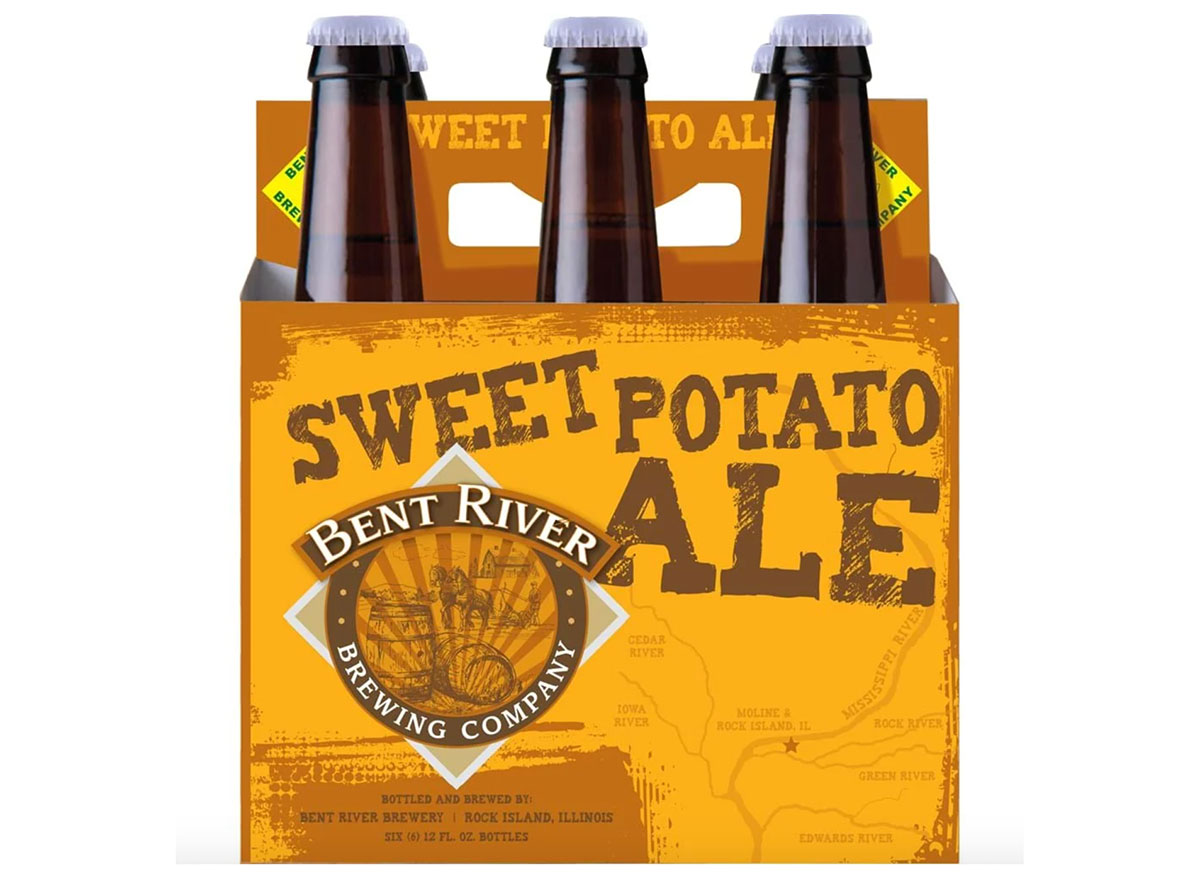 "This year, I reconnected with an old local favorite I've somehow missed the last few Fall seasons: Bent River Brewing's Sweet Potato Ale," says Craig Gunderson, founder of the beer culture blog Thirsty Bastards. "I've never had a bad sweet potato/yam beer—it just seems like breweries go the extra mile when crafting these hard-to-find ales. Bent River uses a wheat ale base for this seasonal treat which keeps things on the lighter side (and lower alcohol at 5%). This also allows the earthy sweetness of the sweet potato to shine through, putting less emphasis on spices as you might get in a pumpkin ale."
With notes of ginger, allspice, and clove, this crushable beer is an ideal pairing with roasted chicken, kale salad with crispy prosciutto, Bacon and Onion pizza, ​and Apple-Sausage Stuffing.
BOMB! By Prairie Artisan Ales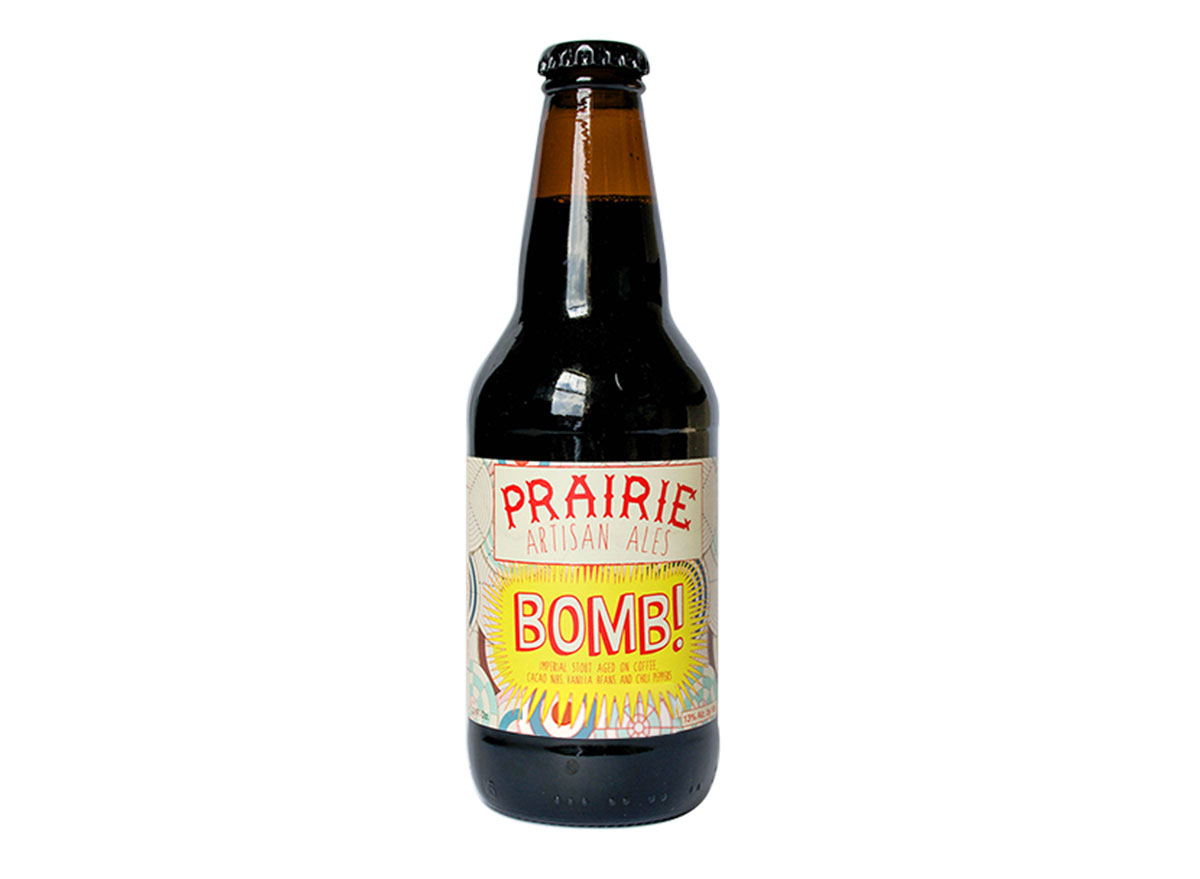 This imperial stout, which has been named a Top 100 Beer in the World for three consecutive years, is one of Yeager's top favorite fall brews—and it's easy to see why. With a subtle kick from ancho chili peppers and rich cocoa, coffee, and vanilla bean, it's packed with some pretty powerful flavors. Not to mention, it boasts an eye-opening 13% ABV.
Imperial stouts go best with intensely flavored foods they won't overpower—like smoked game meats, dark chocolate truffles, and long-aged cheeses. More specifically, BOMB! and Duck Breast With Balsamic are a match made in heaven.
Night Owl Pumpkin Ale by Elysian Brewing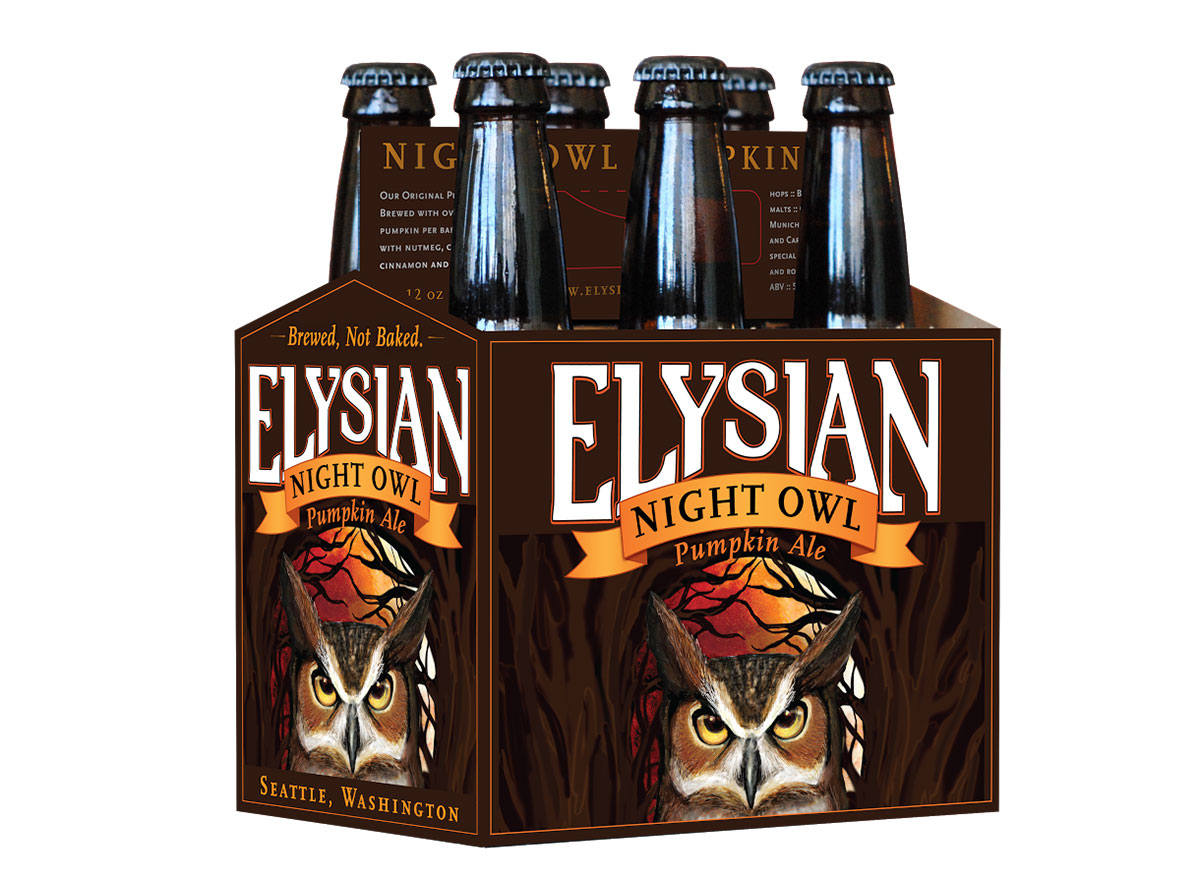 Karbach Brewing Co. brewmaster Eric Warner says he always looks forward to popping open a bottle of this easy-drinking seasonal ale when autumn hits.
"It has a fantastic caramel malt backbone accentuated by the pumpkin spices that we all crave on that first cold snap," Warner explains. "Not too heavy, not too light… just perfect. If you ever find yourself in Seattle in the fall they also throw one helluva pumpkin party!"
Night Owl Pumpkin Ale is brewed with pumpkin puree and juice and contains both roasted and raw pumpkin seeds in the mash.
As far as food pairings go, you can't go wrong with brown butter and sage risotto, a turkey and cranberry sandwich, or an Apple Bacon Grilled Cheese.
Four Quarters Cider Donut Stout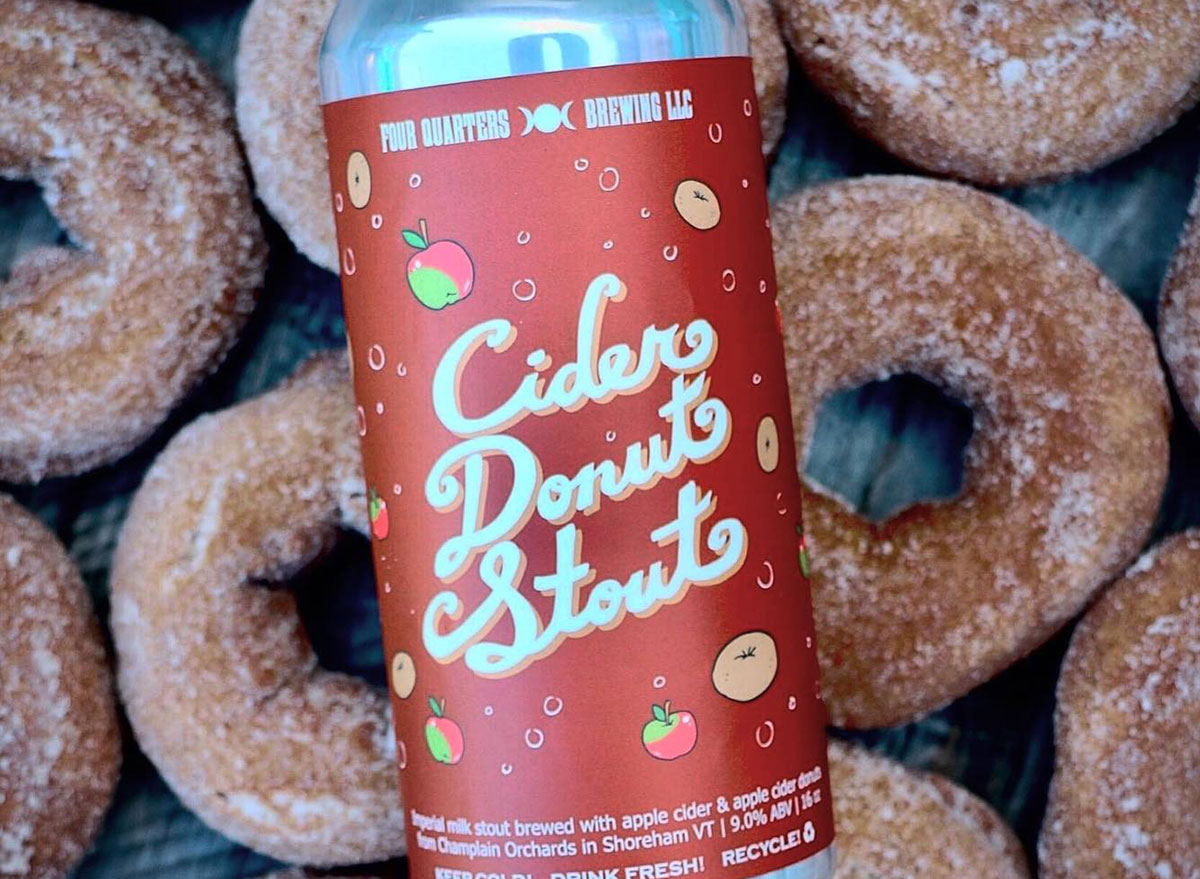 "Recently, I tried an apple cider donut stout that was so unique—the mulling spices and apple cider flavors really blew me away," says Yeager.6254a4d1642c605c54bf1cab17d50f1e
That beer is an imperial milk stout made by Four Quarters Brewing Company, and it's brewed with apple cider and conditioned on apple cider donuts sourced from Champlain Orchards in Shoreham, VT.
Yeager says it's smooth and rich, with just enough sweetness—making it a killer accompaniment to fondue, a salad with pecans and goat cheese, and Low-Calorie Smothered Pork Chops.
Pumpkin Latte by Kiittos Brewing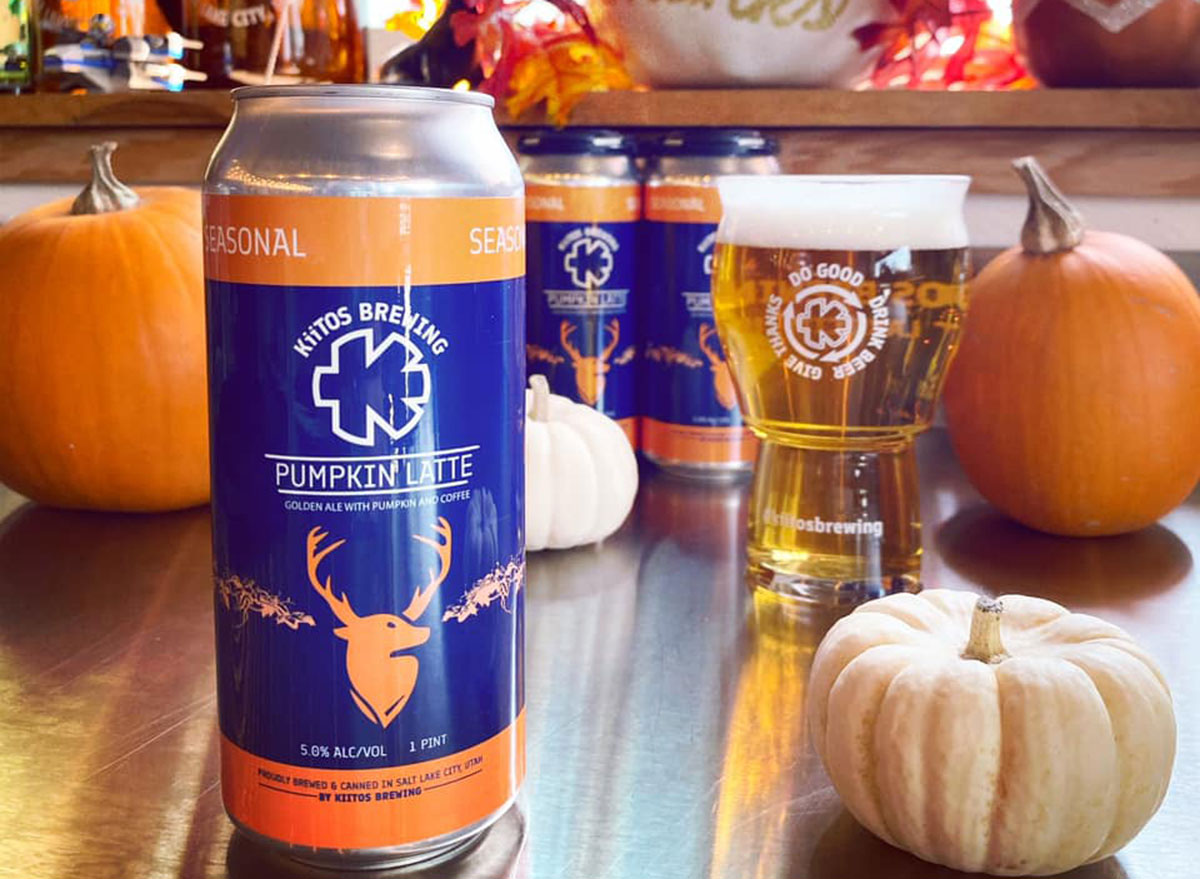 Calling all PSL fans: It may be tough to find this seasonal ale from Kiittos Brewing, but Daisy Clark—bar manager of the Park City, Utah hotspot Hearth and Hill—insists it's worth the hunt.
"Their Pumpkin Latte beer is not as #basic as you might expect," she says. "Pumpkin beer can sometimes be really in your face, but this is more complex and nuanced. It's light, and has really great coffee aromas that come out immediately after you pour it and shine brighter than the pumpkin notes with just a slight creaminess to the finish."
This golden ale is a no-brainer with a Healthy and Hearty Shepherd's Pie, hazelnut pasta with ricotta cream, and a rich cheesecake.
For even more beer tips, read these next:
Rebecca Strong
Rebecca Strong is a Boston-based freelance health/wellness, lifestyle, and travel writer.
Read more about Rebecca