8 Best Costco Appetizers for Your Holiday Weekend Party
Impress your guests with some easy-to-prepare bites.
The product recommendations in this post are recommendations by the writer and/or expert(s) interviewed and do not contain affiliate links. Meaning: If you use these links to buy something, we will not earn a commission.
Memorial Day Weekend is just days away. If you're planning on hosting a party, you've probably already started brainstorming your menu, which likely includes some barbecue favorites like chicken, steak, hamburgers, hot dogs, and all the fixings. But before firing up the grill, you'll still want to offer some crowd-pleasing appetizer options for your guests to munch on before their meal.
If you're looking for some inspiration, a trip to Costco could be exactly what you need. The warehouse club is brimming with an assortment of appetizers, many of which require little to no preparation. That means you can spend less time focusing on the food and more time having fun with your guests.
So, keep your membership card handy and start making a list. Here are some of the best Costco appetizers that are sure to hold your guests over until the main meal. (Note: Costco's pricing may vary depending on the location.)
Spring Valley Beef Franks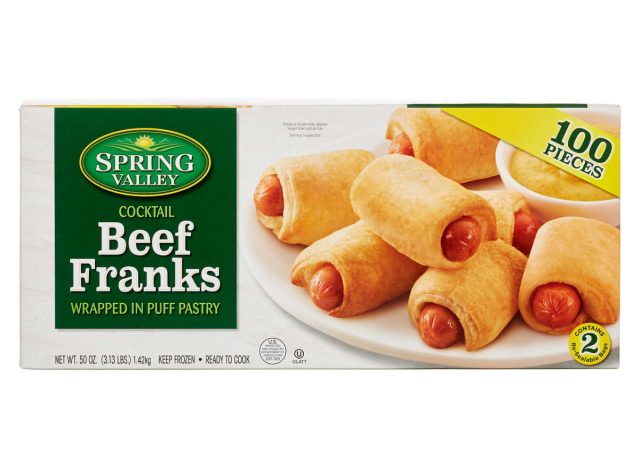 A barbecue would be incomplete without hot dogs making some sort of appearance, so why not start off the festivities with the ultimate finger food? In addition to selling 100-count boxes of Spring Valley's Cocktail Beef Franks Wrapped in Puffed Pastry, Costco offers a variety pack for $25.73 online. The latter features both plain and everything-seasoned, puff pastry-covered beef franks—because what food doesn't have an everything-seasoned option nowadays? Simply pop the franks into the oven for 14 to 17 minutes and enjoy!
Chicken Street Taco Kit
Who says tacos can only be eaten as an entrée? Costco's Chicken Street Tacos can also be enjoyed as a starter, serving as a fresher replacement for the popular frozen mini tacos that are often presented as a party appetizer. The warehouse's Chicken Street Taco Kit is complete with 12 corn and flour tortillas, pre-cooked chicken, shredded cheese, cabbage slaw, salsa, cilantro lime crema, and lime wedges. According to the blog CostContessa, the item sells for $5.49 per pound, bringing the total cost to around $15.6254a4d1642c605c54bf1cab17d50f1e
In a recent Reddit thread focused on Costco shoppers' favorite prepared meals, one user said the Street Taco Kit was "a hit when [they] had family over and needed to feed a bunch of people."
Shrimp Cocktail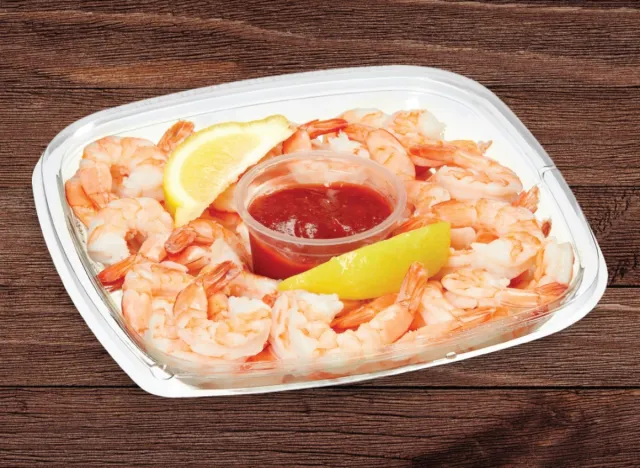 Looking for an appetizer that's ready to serve? Why not go simple and classic with Costco's shrimp cocktail? The item costs around $8.99 per pound and generally comes in 1.5- to 1.75-pound packages, according to Costco blogger CostContessa. This brings a 1.6-pound container of shrimp cocktail to $14.38.
Stonefire Naan Dippers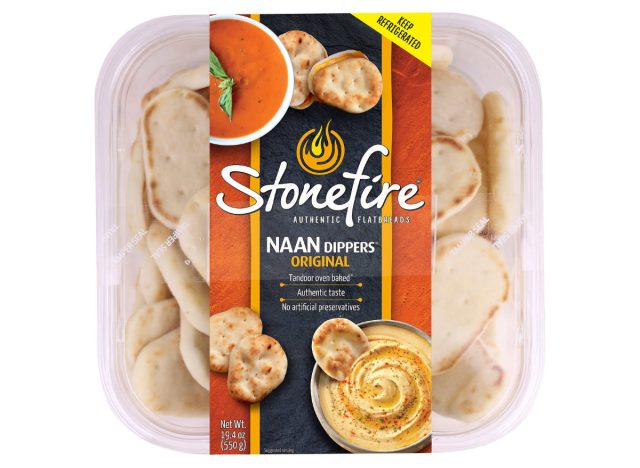 From guacamole to hummus, dips are an essential component of a party spread—but they aren't complete without a bite-sized vehicle pairing. That's where Stonefire's Naan Dippers come in. These miniature pieces of bread can be baked in the oven for one to two minutes or microwaved for 10 to 20 seconds, with both heating methods dependent on whether you choose to refrigerate or freeze the naan before serving.
As a bonus, Costco is currently offering this item for $2 off until June 11, bringing the price to $4.67.
Bibigo Beef Bulgogi Mandu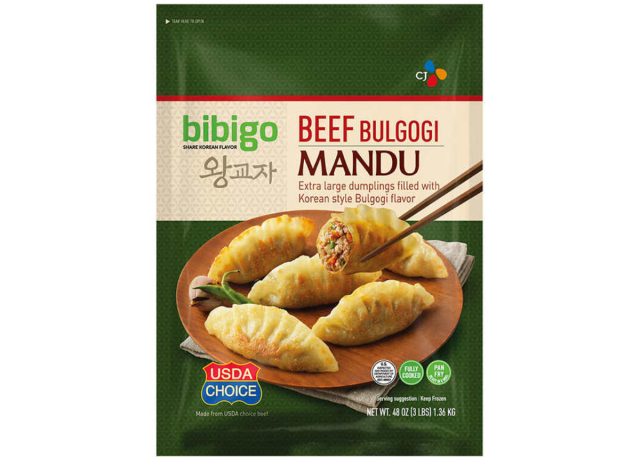 As highlighted on the package, these extra large dumplings are jam-packed with Korean-style bulgogi, which is marinated beef traditionally cooked over an open fire. The brand recommends pan-frying these dumplings, noting that you can also eat them as a topping, in a soup, or in a stir-fry with veggies—the possibilities are truly endless. Plus, they're on sale for $3.50 off until June 11, clocking in at $11.69.
Ling Ling Chicken & Vegetable Potstickers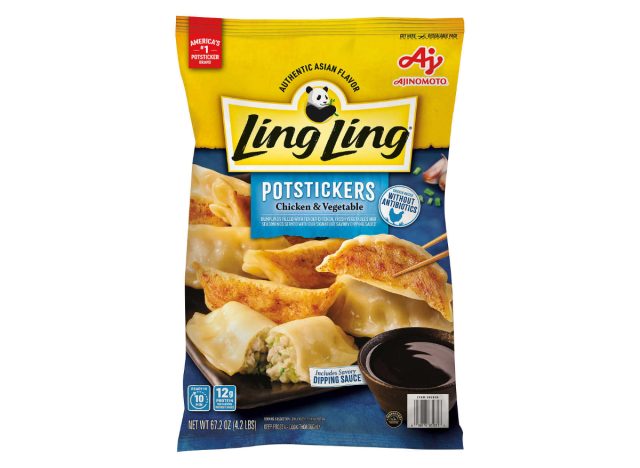 If chicken dumplings are more of your thing, Costco carries Ling Ling's Chicken & Vegetable Potstickers, which come with the brand's signature dipping sauce. Like the Bibigo Beef Bulgogi Mandu, these potstickers can be cooked in multiple ways, including pan frying, boiling, microwaving, and steaming.
On Reddit, several shoppers noted that these dumplings have a thicker wrapper than Bibigo's, with those who prefer this element highlighting how it makes the dumplings better for boiling. A 4.2-pound bag is currently priced at $12.99 online.
Mozzarella Sticks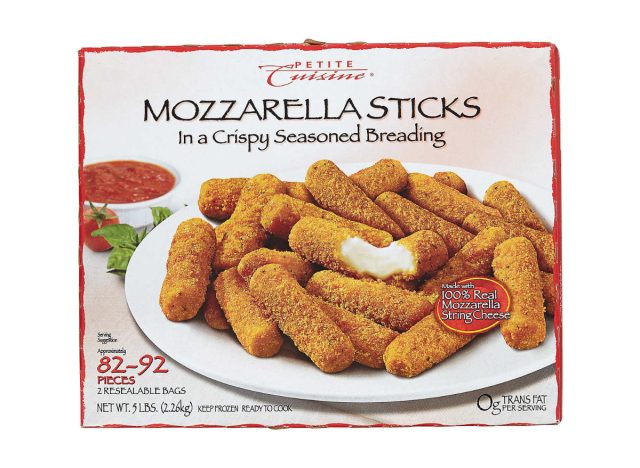 This kid-friendly option knows how to please a crowd, no matter the age being served. According to Costco's website, the retailer offers two 2.5-pound boxes of 82 to 92 mozzarella sticks, so you're bound to have plenty of leftovers. Bake in the oven, air fryer, or deep fry the mozzarella sticks, and then pair them with your favorite marinara sauce."Those with Rao's Marinara 🤌 chef's kiss," one Reddit user wrote. "These are amazing. I've bought theses so many times," another one added.
Tempura Shrimp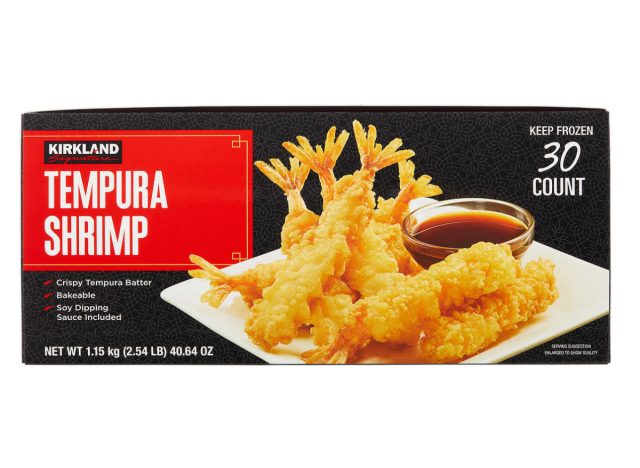 Keeping the frozen appetizers coming, Costco also sells its own tempura shrimp, which comes in a 30-count box with a soy dipping sauce for around $23 online.
After one shopper recommended the product on Reddit, many others jumped into the comment section to praise it themselves. One user, who called it "the best," shared that they usually make the shrimp in the air fryer because it's easier, adding that they "also get nice and crispy in the oven." Meanwhile, a longtime shrimp tempura fan commented, "I've been recommending these for ~17 years now. Simply cannot be beat."
Brianna Ruback
Brianna is a staff writer at Eat This, Not That! She attended Ithaca College, where she graduated with a degree in Journalism and a minor in Communication Studies.
Read more about Brianna