8 Fast-Food Chains Where Dietitians Actually Eat—& What They Order
Don't assume that dietitians avoid fast-food. Read about the chains and meals these experts love and trust.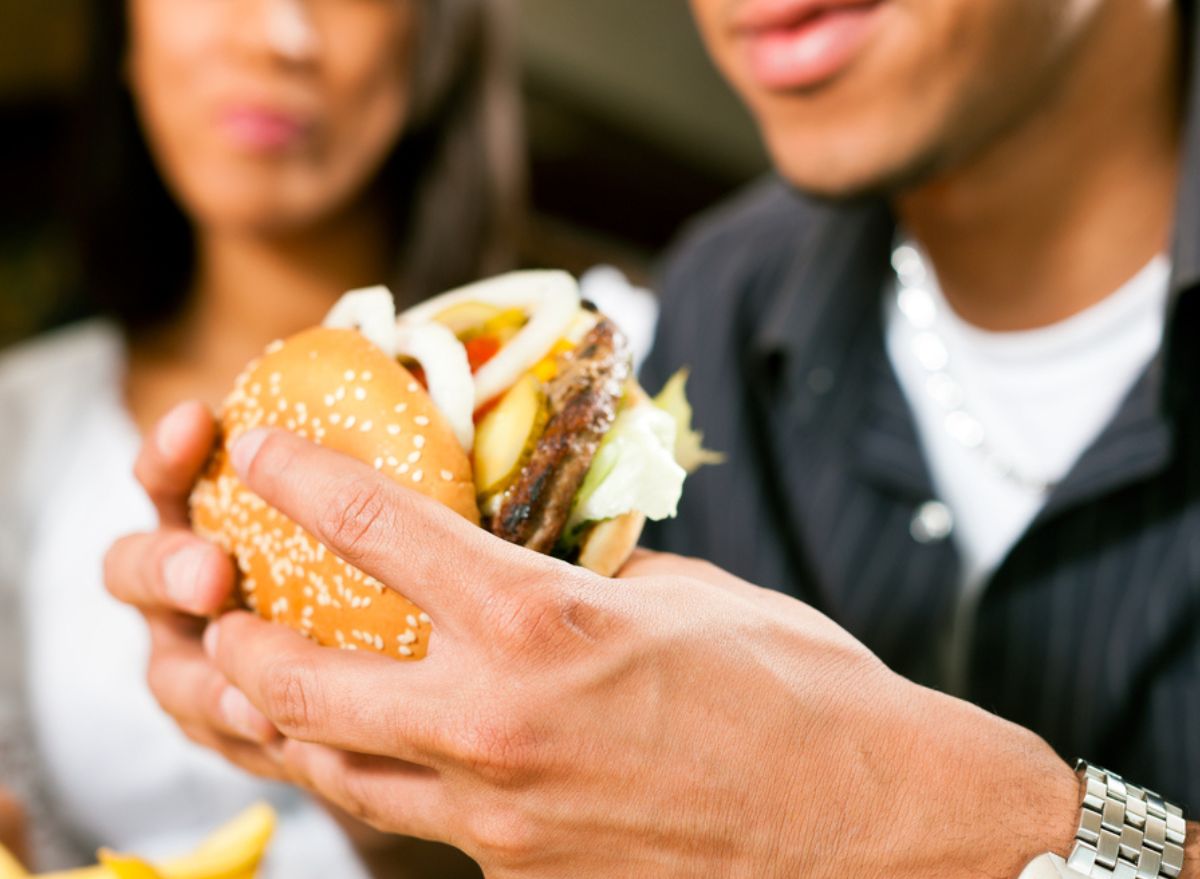 There are many pros and cons to fast food, which is why a lot of us tend to have a love-hate relationship with it. For one, as its name suggests, eating at a fast-food chain can help you save time when you're on the go. And, let's be honest, it's pretty much guaranteed to be delicious. This type of food can also help save your wallet as well, as most popular fast-food joints provide entire meals for under $10. Of course, fast food is generally considered to be unhealthy, and regular consumption of fast food has been linked to a number of health complications including increased blood pressure, higher cholesterol, and an increased risk of diabetes.
Because of these potential health risks, you may assume that dietitians and other nutrition experts would steer clear of all fast food as a rule. But you'd be wrong. There are plenty of fast-food chains where dietitians still choose to eat, and these places often provide healthier menu choices that customers can opt for when they need a quick, inexpensive meal but don't want to load up on too much fat, saturated fat, and sodium.
Read on to learn about eight fast-food chains where dietitians actually eat, as well as their go-to orders from each restaurant. Then, for more healthy eating tips, check out the 6 Healthiest Fast-Food Tacos to Try Right Now.
Wendy's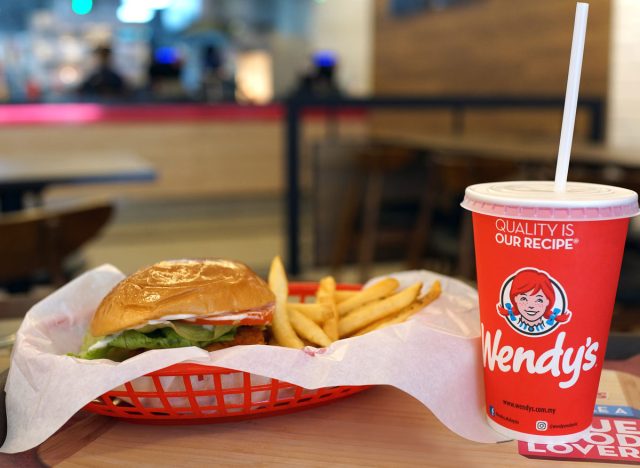 A classic choice for those who love fast food (or just appreciate a good drive-thru), Wendy's is one of the top fast-food chains around. And Lauren Manaker, MS, RDN, registered dietitian and author of The First Time Mom's Pregnancy Cookbook and Fueling Male Fertility, says she has no problem eating at Wendy's from time to time, especially because she has her go-to "healthier" choices.
"The Wendy's baked potato comes perfectly cooked with nothing on it, but you can get it with sour cream and butter on the side. I usually bring it home and top it with some leftover chicken and broccoli, some black beans and cheese, or a dollop of plain Greek yogurt and fresh chives," says Manaker. "While eating deep-fried French fries frequently can be linked to some unsavory health effects," she adds, "a baked potato is a fantastic method to consume a spud with no added fat, salt, or sugar."
Another option that Manaker enjoys is the Wendy's Grilled Chicken Wrap. "I usually don't love fast-food chicken because I don't believe the quality is that great, and I sometimes get a weird chewy bite that turns me off," she says. "But the chicken used in these wraps is surprisingly great quality and the entire wrap is quite tasty. I appreciate that the chicken isn't deep-fried and the portion isn't too large."
Taco Bell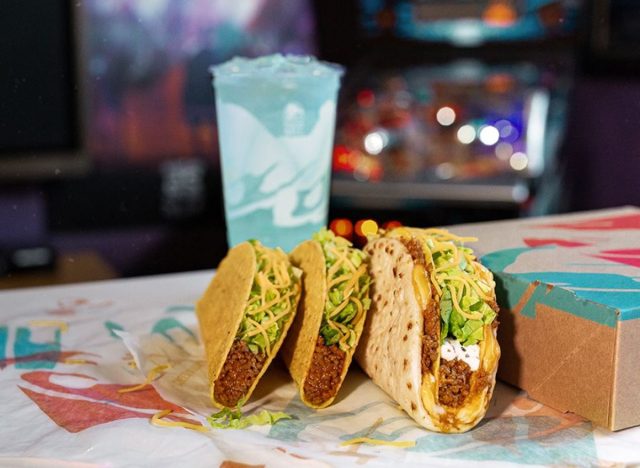 Sure, Taco Bell may be known for items like its Crunchwrap Supreme or Doritos Locos Tacos, which are some of the most perfectly greasy, late-night menu options. But that's not all this fast-food chain has to offer. In fact, some dietitians love Taco Bell for its wide array of options and for how easy it is to find healthier choices. 
Manaker, for instance, loves getting a simple Bean and Cheese Burrito. "It is a meat-free option that contains fiber, calcium, and protein, and it is made of beans, cheese, and some hot sauce wrapped in a warm tortilla," says Manaker. "Nothing fancy, but it helps tame my hunger pangs when they come out of nowhere."
Chick-fil-A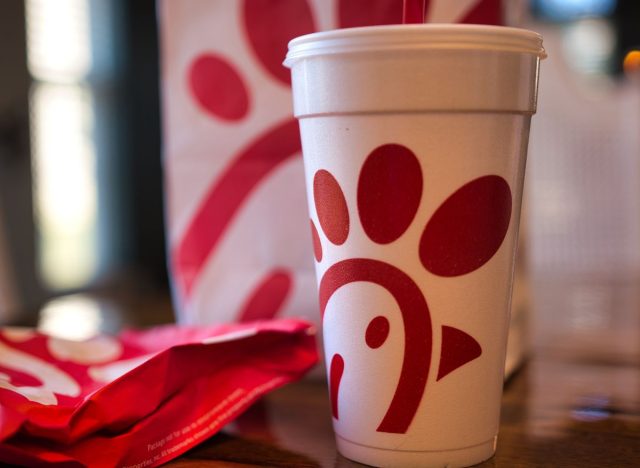 You won't find any hamburgers here, but for lovers of a classic fried chicken sandwich on the go, Chick-fil-A is a satisfying choice. And Amy Goodson, MS, RD, CSSD, LD, author of The Sports Nutrition Playbook, says that's not the only reason to love this fast-food chain. Goodson's go-to choices at Chick-fil-A are the Grilled Nuggets and Kale Crunch Salad with a side of fruit (which contains berries and apples).
"Chick-fil-A is one of the only fast-food joints with both grilled chicken sandwiches and nuggets, and they have salad options, fruit, and yogurt parfaits as nutrient-rich sides," says Goodson. "And if you ask, they will even put your sandwich on a whole grain bun!"
If you are going to go for some fried chicken, Goodson says "Chick-fil-A is the place to do it." Why? Because, "they fry their chicken in peanut oil—an unsaturated oil with a high smoke point—so there is very little saturated or trans fat, making it a 'better-for-you' fried chicken option."
Jimmy John's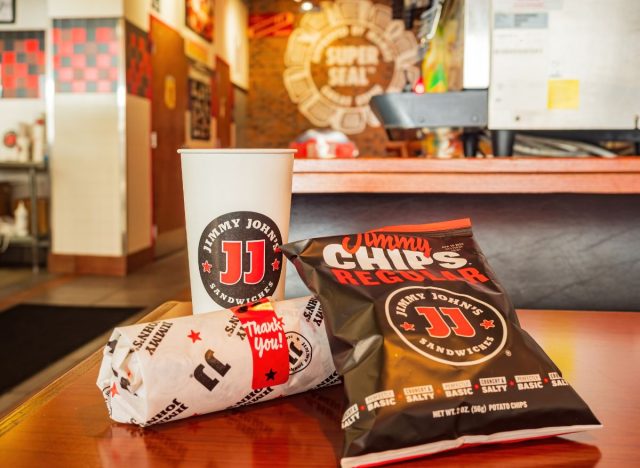 Speaking of menus with tons of options, Jimmy John's is a fast-food sandwich shop that gives the customer plenty of customizable choices—many of which are on the healthier side. So maybe it's no surprise that dietitians would visit this restaurant when they need something quick and delicious.
"I love the Jimmy John's Turkey Tom Sandwich, and I hold the mayo and add extra mustard to make up for my condiment needs," says Manaker. "I also get the smallest serving available and pair it with a piece of fruit or a side salad."
Even though making smart choices can benefit your health, Manaker also emphasizes the importance of making sure you're enjoying your meal exactly how you like it. "I will admit," she says, "I do enjoy adding some chips to my sandwich for that satisfying crunch, and even though Jimmy John's does offer sandwich choices wrapped in lettuce, I find that enjoying the bread is much more satisfying for me."
Starbucks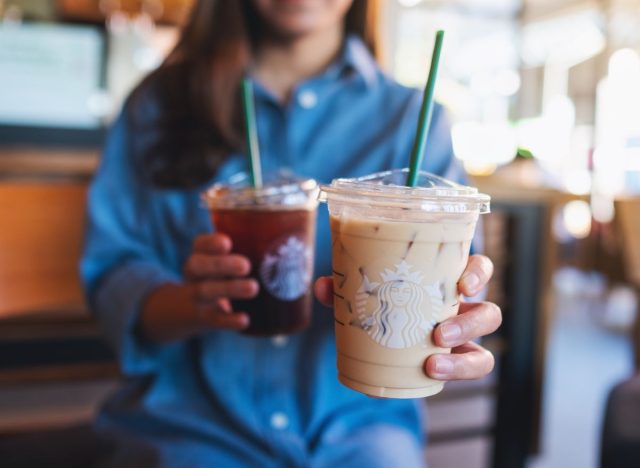 While there are plenty of fast-food breakfast options like Dunkin', McDonald's, and Burger King, Starbucks is one of the healthier options you can find.
"The Starbucks Spinach Feta Egg White Wrap is a go-to when I don't have time to make breakfast at home," says Manaker. "It is made with real veggies, quality egg whites, and a hearty whole grain wrap."
But even though many "healthy" restaurant options will include only the egg white and not the yolk, Manaker adds that she wishes "this wrap was made with the egg yolk as well, as this part of the egg contains important nutrients that support brain health, like lutein and choline. According to the American Heart Association, healthy individuals can include up to a whole egg or equivalent daily as part of a heart-healthy dietary pattern," says Manaker.
Chipotle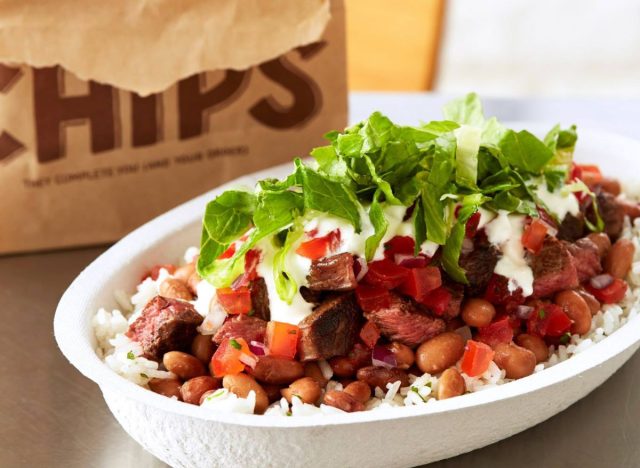 You probably aren't surprised to see Chipotle on our list of fast-food chains where dietitians actually eat, as this Tex-Mex chain is known for fresh, high-quality ingredients. And according to Lisa Young, Ph.D., RDN, author of Finally Full, Finally Slim, Chipotle is one of her go-to spots when she needs a quick meal.
As for what she orders, she loves the Veggie Burrito Bowl. "This bowl offers black beans, guacamole, salsa, and fajita veggies," says Young. "Black beans are a good source of plant-based protein and contain fiber and essential vitamins and minerals, and the consumption of black beans plays a role in good heart health and promotes healthy digestion."
Goodson is also a fan of Chipotle, especially their new Lifestyle Bowls. "Some are made with just salad as the base, some with salad and rice, and some with rice and beans," says Goodson. "I'm a fan of the Wholesome Bowl made with super greens, chicken, fajita veggies, fresh tomato salsa, and guac. I'm also a pork and beef lover, so sometimes I swap the protein for what I'm in the mood for."
Sweetgreen
When it comes to a nutrient-dense fast-food meal, you truly can't go wrong with Sweetgreen. When Young visits, she usually orders either their Hummus Crunch Salad or the Shroomami Bowl.6254a4d1642c605c54bf1cab17d50f1e
When it comes to the Hummus Crunch Salad—which is made with hummus, olives, chickpeas, tomatoes, cucumbers, and more—Young says that the "shredded kale and chopped romaine present in the salad offer several health benefits, and both are good sources of vitamin A and K. They also contain antioxidants to help decrease inflammation and reduce the risk of chronic diseases."
If you're opting for the Shroomami, you'll get roasted sesame tofu, portobello mushroom, raw beets, wild rice, shredded kale, and more. "Tofu is a good plant-based protein source, as it contains all the essential amino acids," says Young. "Tofu is rich in minerals such as iron, manganese, and calcium, and it plays a role in heart health, as it is low in saturated fat and cholesterol."
Salad and Go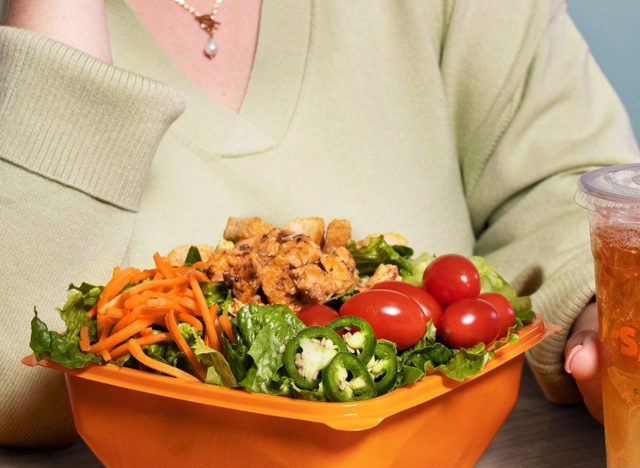 A lesser-known but still delicious fast-food chain restaurant, Salad and Go is growing in popularity throughout states like Arizona, Texas, Oklahoma, and Nevada. And because this spot specializes in quick salads, Goodson says it's one of the healthiest fast-food places you can find.
"This is a registered dietitian's dream, but the best part is that they are making nutrient-rich, fresh food affordable and convenient," says Goodson. "Salad and Go has all kinds of salads and wraps, and they make their dressing from scratch. My personal favorite is the Cobb Salad, which has chicken, veggies, avocado, bacon, cheese, and homemade dressing, and costs less than $7."