The Most Popular Cake Flavor in Every State
Find out what kind of tasty sponge your state loves to celebrate with.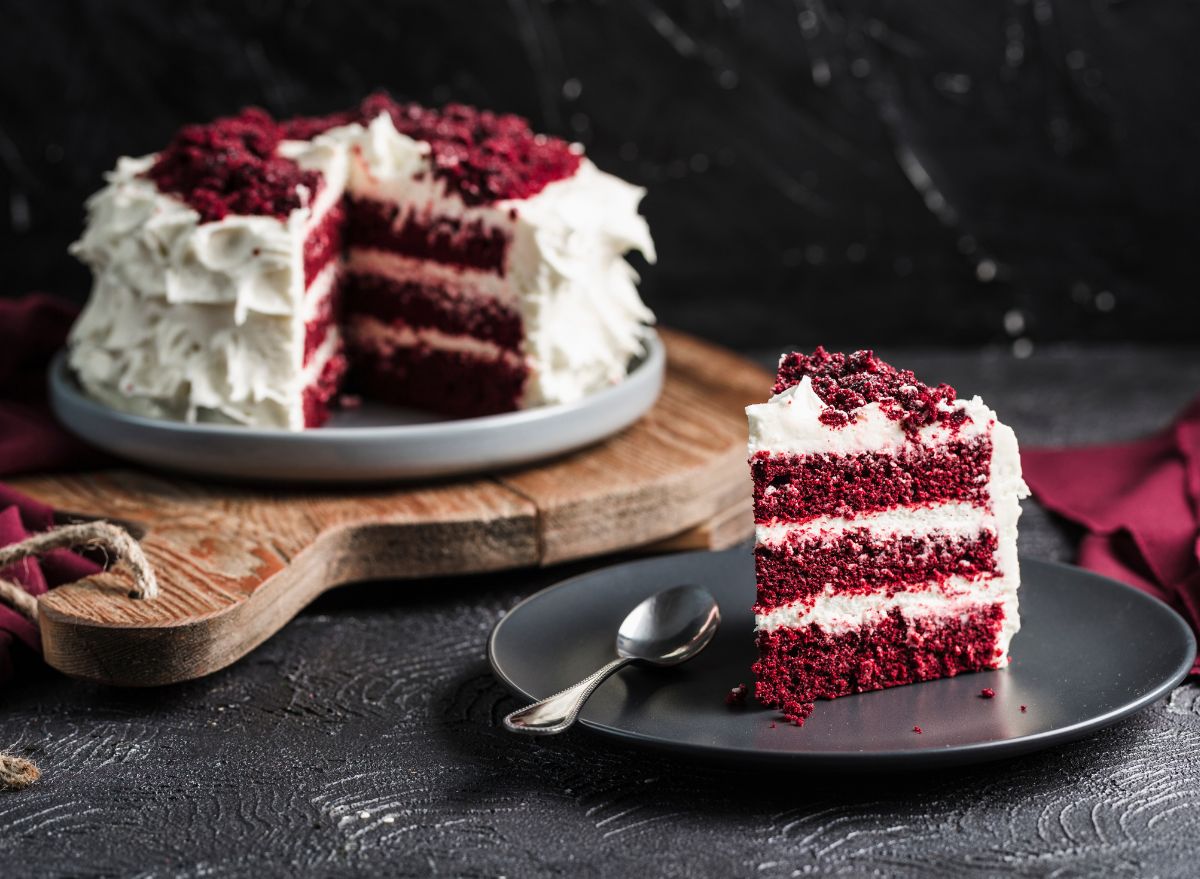 Cake is one of the most impressive desserts a cook has in their repertoire. It's the first thing people expect at a birthday party, always gets applause at a gathering, and it's the central figure—next to the bride—at a wedding. Whether you open up a boxed mix and top it with homemade frosting, buy it at a local bakery, or whip it up from scratch, a cake is always welcome.
The folks at Shane Co., a jewelry company familiar with celebrations, wanted to know what cakes were popular in every state in the U.S. They analyzed Google search trends over 12 months to see which popular cake flavors people have been looking to make or buy… and discovered 21 different types! But, one particular cake flavor takes the crown as a favorite in 10 states. (Here's a hint: Your kids will be happy with this choice.)
Read on to see which cake flavor is the most popular in your state. And next, if you're into boxed cake mix check out I Tasted 6 Chocolate Cake Mixes & This Is the Best.
ALABAMA – Red Velvet Cake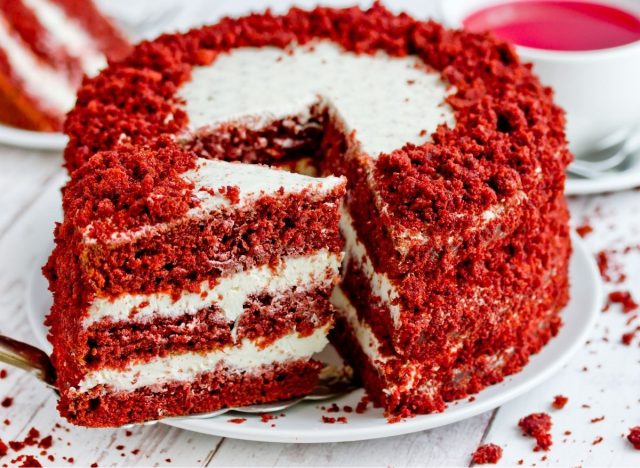 True red velvet cake is red because of a chemical reaction between cocoa powder and acidic buttermilk, but a dash of red food coloring makes the vibrant cake pop. What is truly non-negotiable is luscious cream cheese frosting. How is this the favorite in only one state?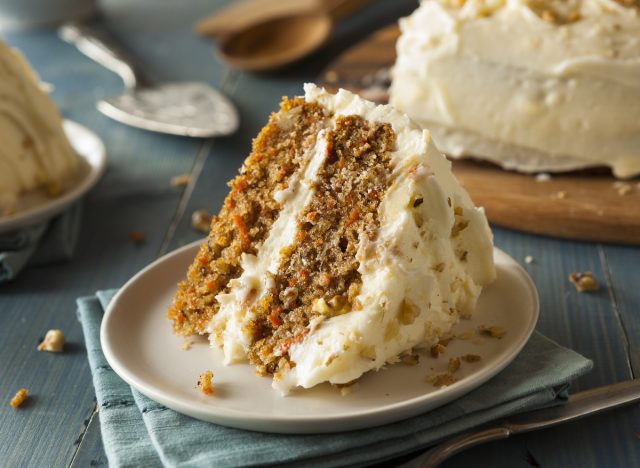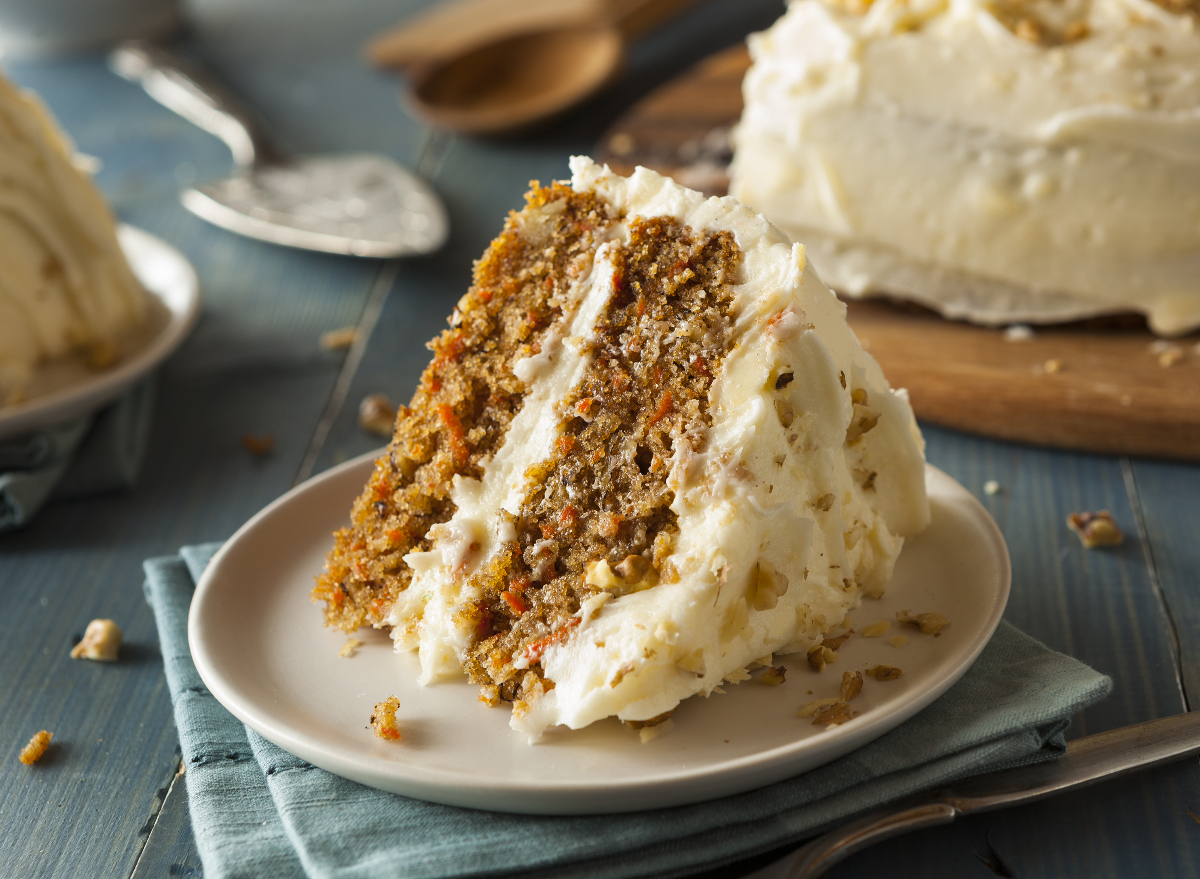 The folks up in Alaska favor a cream cheese frosted confection too. Carrot cake recipes differ with the number and amount of spices and use of nuts and/or fruit, but what makes a great carrot cake is tender pieces of sweet carrot, a good dose of cinnamon, and a fabulous frosting. Try our recipe for Carrot Cake Cupcakes.
Whether people are making their own ice cream cake or buying it isn't clear, what is clear is that this is the most-searched-for cake in the U.S with 10 states seeking it out. It's hot in Arizona, and what better way to cool off than a cold, creamy cake?
ARKANSAS – Strawberry Cake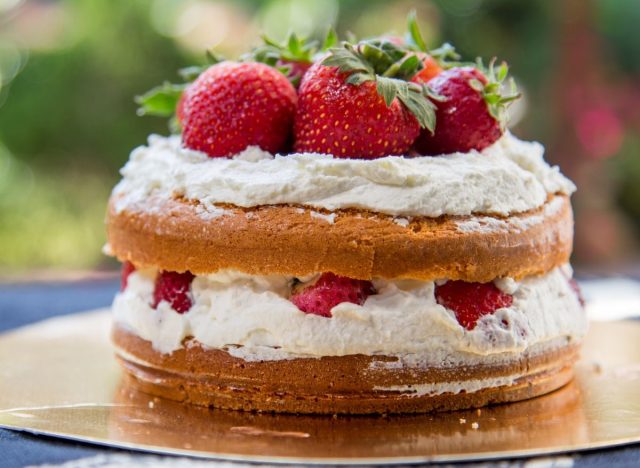 While this isn't blatantly stated, let's imagine that this is strawberry shortcake, arguably the king of all cakes that include fruit. Then it's easy to understand why this is the #2 cake in America with seven states prizing its berry flavor. What's better than mounds of ripe, red strawberries layered between vanilla cake or biscuits with a generous whipped cream frosting?
In California dessert-aficionados favor sponge cake. According to Martha Stewart, sponge cakes are prized for their versatility. They are light and airy, hence the name, and often the base for other desserts. Consider the sponge cake a means to an end. The white bread, if you will, of the cake world. This cake is the most popular in 3 states.
COLORADO – Devil's Food Cake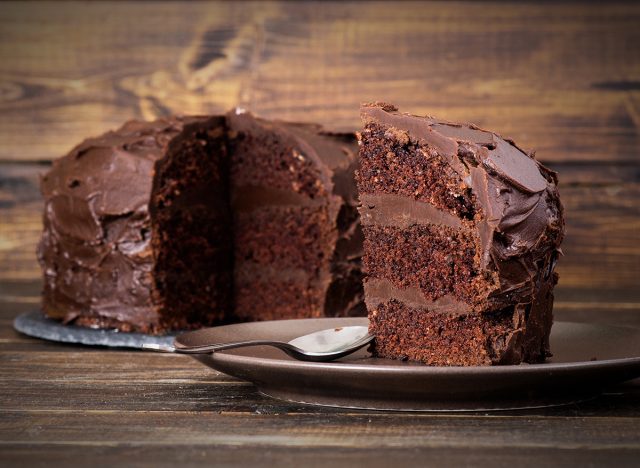 In Colorado, searchers favor the cocoa-powder-forward flavor of devil's food cake. The difference between traditional chocolate cake and devil's food is in the texture. Devil's food is generally lighter and airier than chocolate cake but with a pronounced cocoa flavor.
CONNECTICUT – Pistachio Cake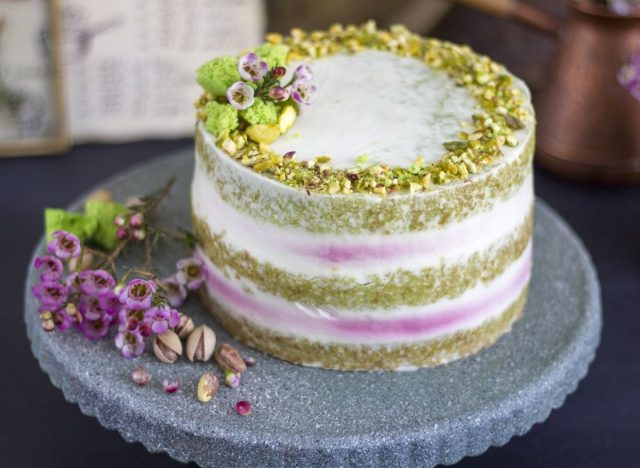 In Connecticut, folks are getting fancy with pistachios. This green-tinged cake is the most popular in this state alone.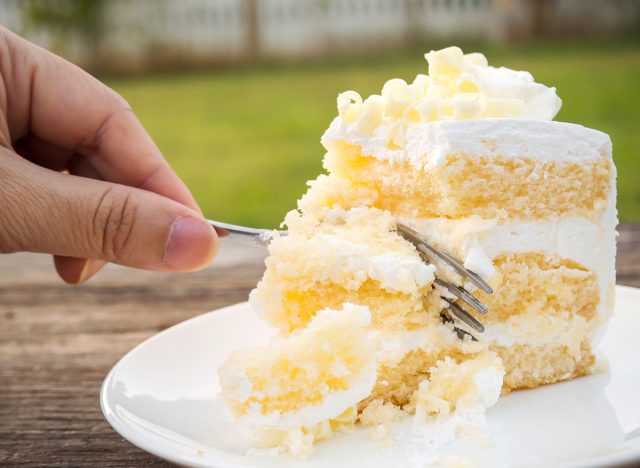 The light and airy sponge cake comes up again as the most popular cake in this Northeastern state.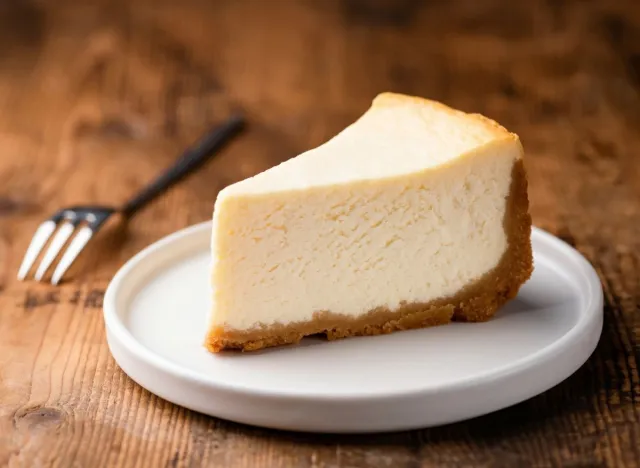 Is cheesecake actually cake? Convincing arguments exist that put this delicious cheesy confection into the pie category. Either way, it's delicious and the folks in Florida love it.
GEORGIA – Strawberry Cake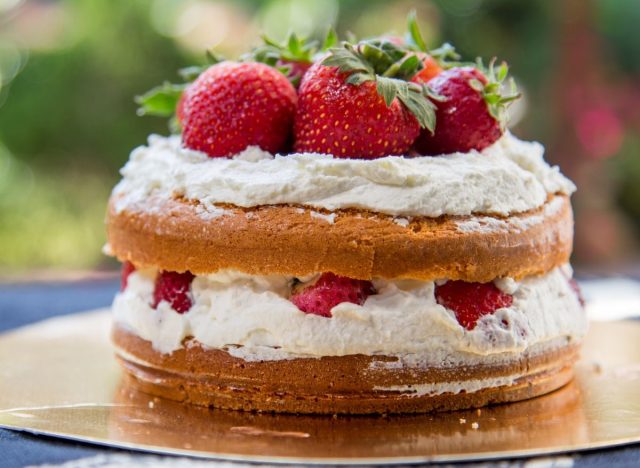 Bakers in Georgia prize the strawberry cake.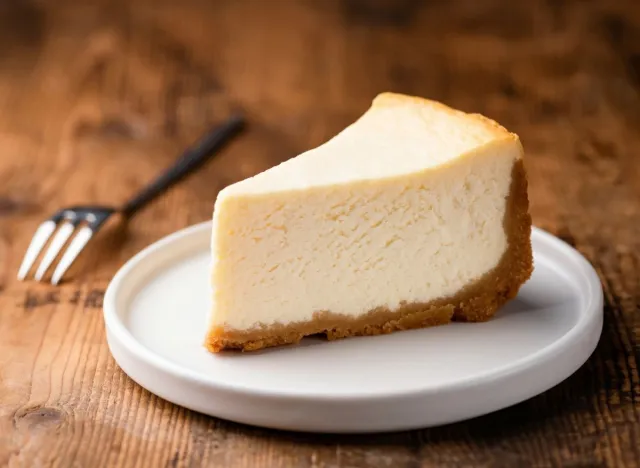 In Hawaii, the cheesecake reigns supreme.
RELATED: This Popular Restaurant Chain Is Adding a Brand New Cheesecake to Its Menu
IDAHO – Pumpkin Spice Cake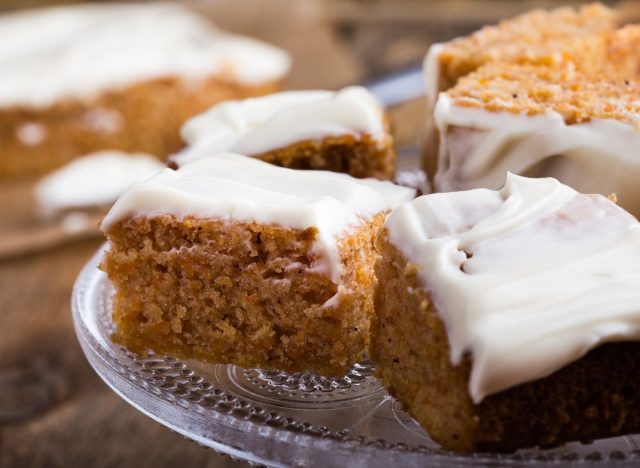 They like to keep things spicy in Idaho, favoring a seasonal pumpkin spice cake.
ILLINOIS – Ice Cream Cake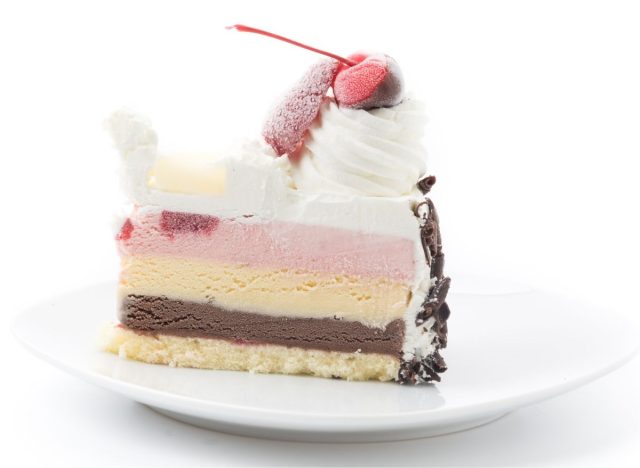 Ice cream cake pops up again in Illinois.
INDIANA – Devil's Food Cake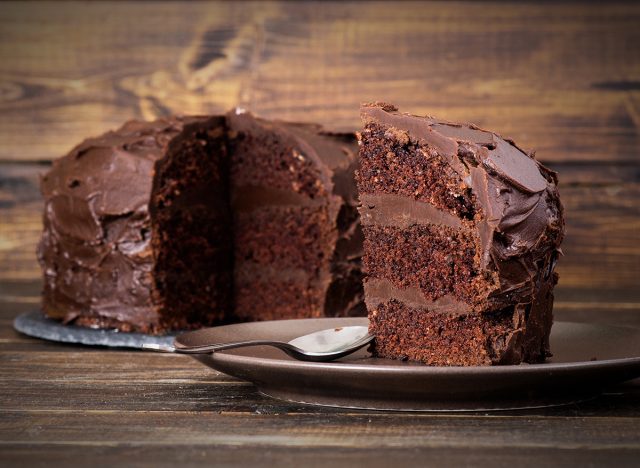 Indiana is the other state that favor's the richness of the devil's food cake.
IOWA – Chocolate Lava Cake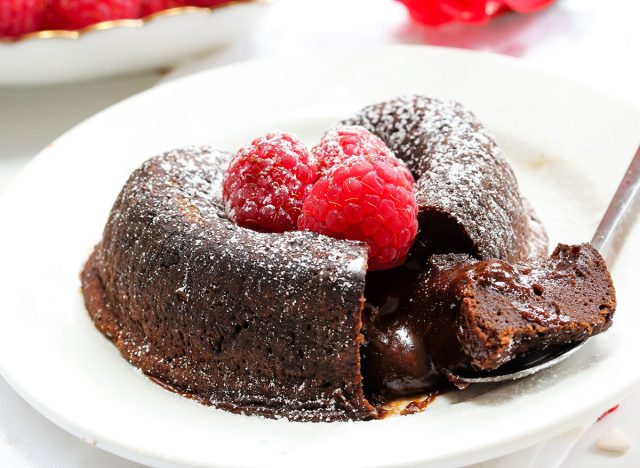 The people in Iowa are fans of the once-ubiquitous dessert known as the molten lava cake. This is the third most popular cake in the U.S. with 5 states seeking out this decadent dessert. A crowd-pleaser, this chocolatey wonder is actually very easy to make at home. Try this Pressure Cooker Molten Lava Chocolate-Cherry Cake Recipe for a change.
The people of Kansas are fans of the strawberry cake.
KENTUCKY – Strawberry Cake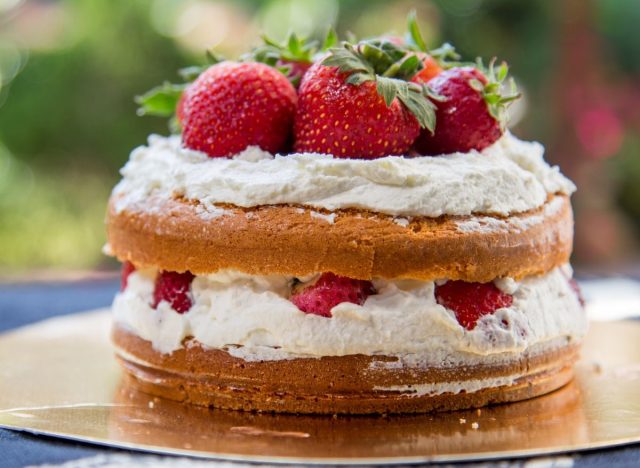 A fruity strawberry cake is right for Kentucky too.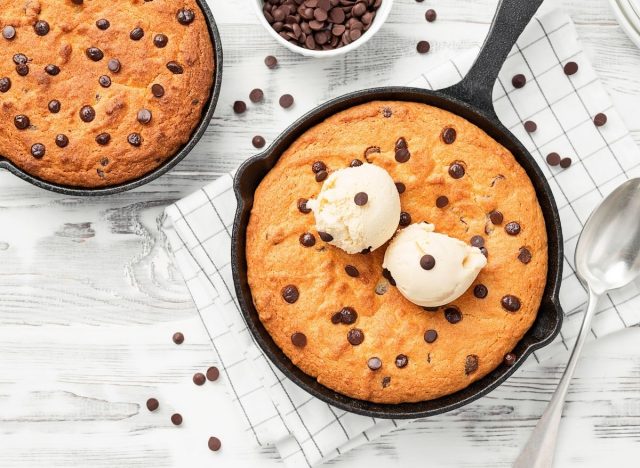 In Louisiana, we've got lots of fans of the childhood holy grail: the cookie cake. If you had this at a birthday party in the 90s, you were a star.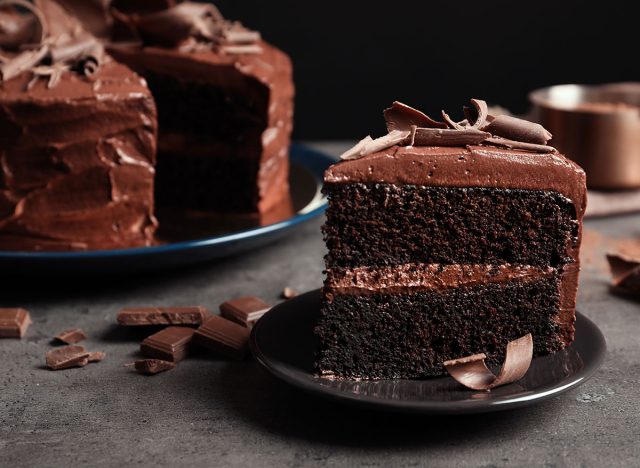 Maine keeps it decadent with a slice of real chocolate cake, one of only two states to favor this simple, but decadent favorite.
MARYLAND – Ice Cream Cake
People in Maryland are celebrating like 10 other states, with a creamy ice cream cake.
MASSACHUSETTS – Ice Cream Cake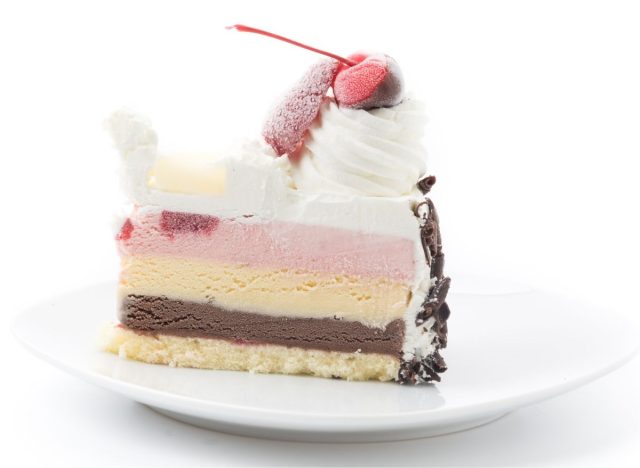 The folk in Massachusetts also favor a slice of ice cream cake on a warm day.
MICHIGAN – Ice Cream Cake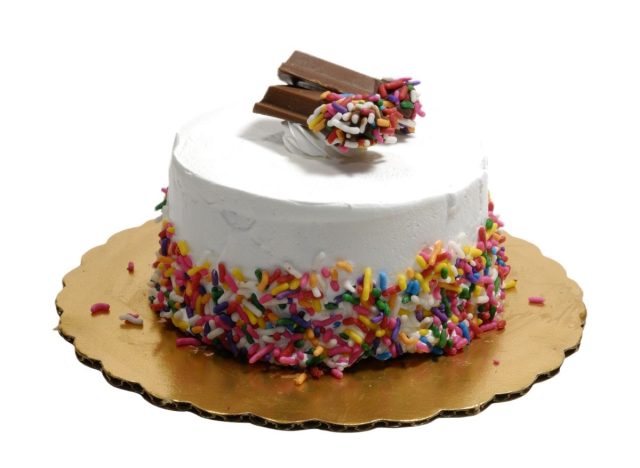 Ice cream cake takes the cake in Michigan too.
MINNESOTA –  Chocolate Lava Cake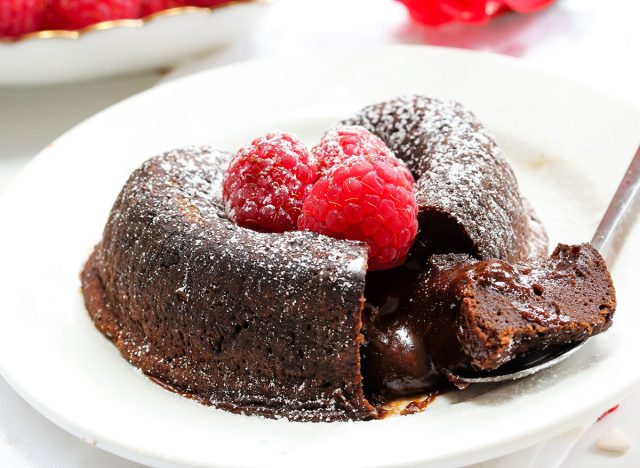 The folks in snowy Minnesota are warming up with a chocolate lava cake like 5 other states in the U.S.6254a4d1642c605c54bf1cab17d50f1e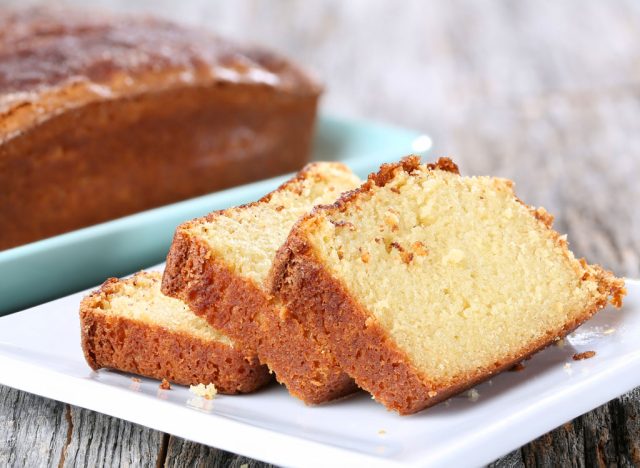 In Mississippi, we see a large number of people searching for pound cake. Fun fact: The cake used to be made with a pound of each ingredient, it did not refer to the unfortunate effect of eating too much of it.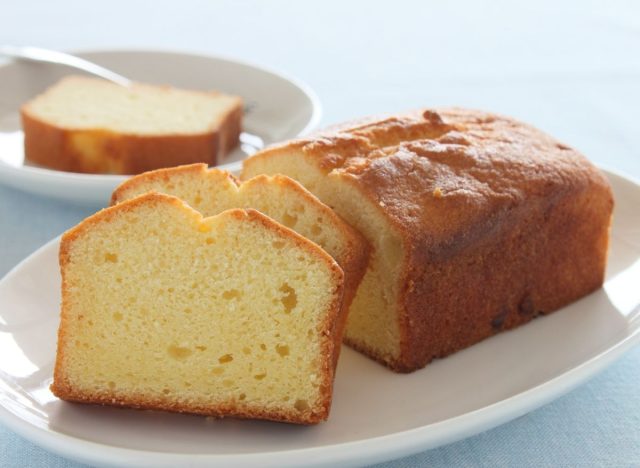 Missouri is the only state to favor the butter cake, but this is really a case of semantics. Interestingly, a butter cake doesn't technically need to contain butter, it just contains fat that is creamed with sugar. A leavening agent is used as well to make the cake rise, differentiating it from a sponge that relies on whipped egg whites. A pound cake is technically a butter cake.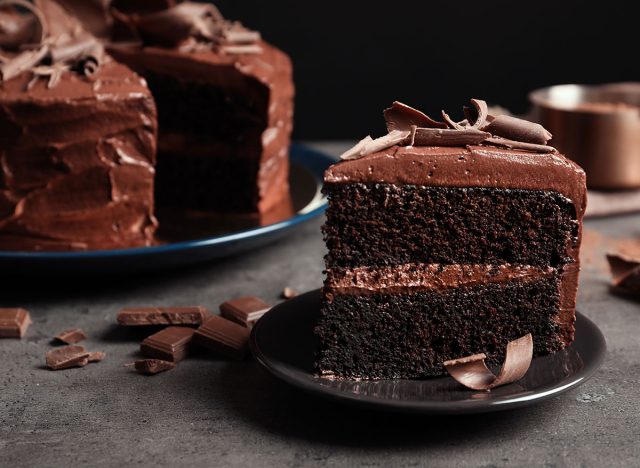 In Montana, they favor a good old-fashioned slice of chocolate cake.
NEBRASKA – Pumpkin Spice Cake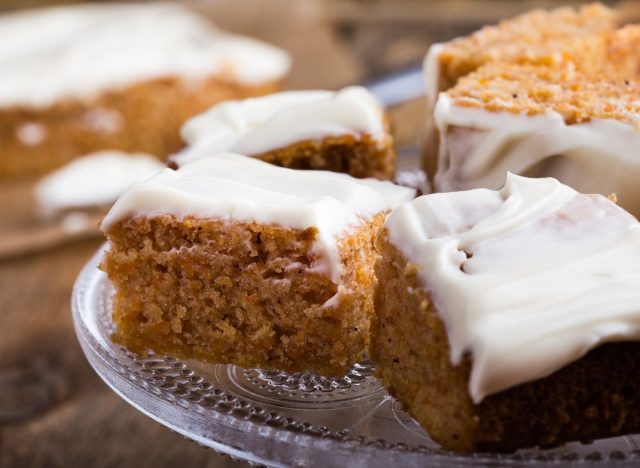 Nebraska is the other state that likes a spicy slice of pumpkin spice.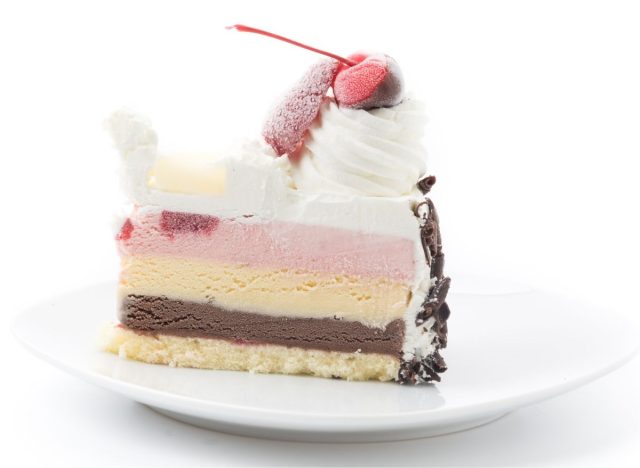 The people of Nevada are fans of ice cream cake.
NEW HAMPSHIRE – Strawberry Cake
In New Hampshire, strawberry cake reigns supreme.
NEW JERSEY – Ice Cream Cake
New Jersey is on board with the ice cream cake trend.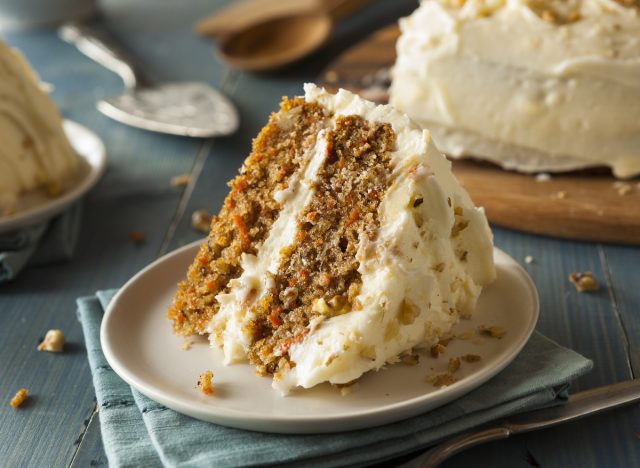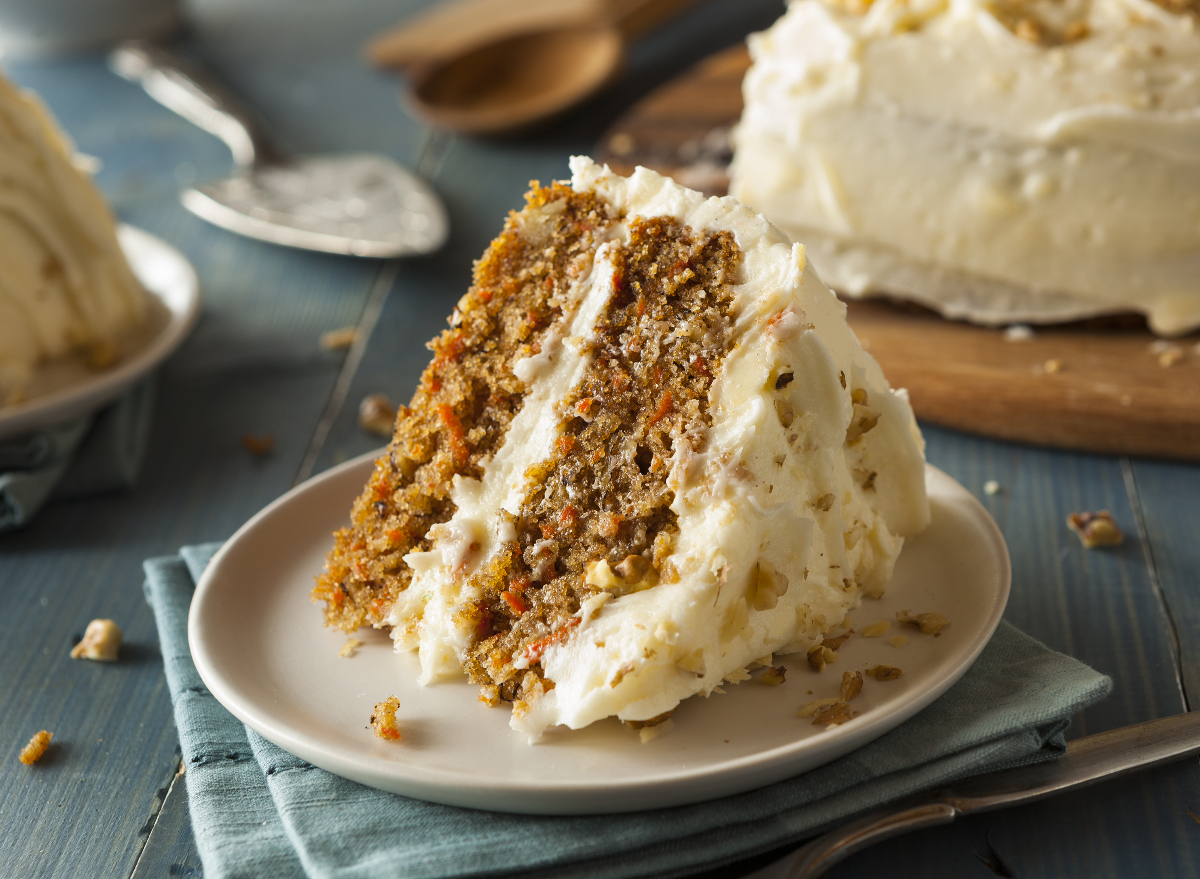 Carrot cake makes its second, and final appearance, in New Mexico.
New York keeps it simple with a basic sponge cake.
NORTH CAROLINA –  Strawberry Cake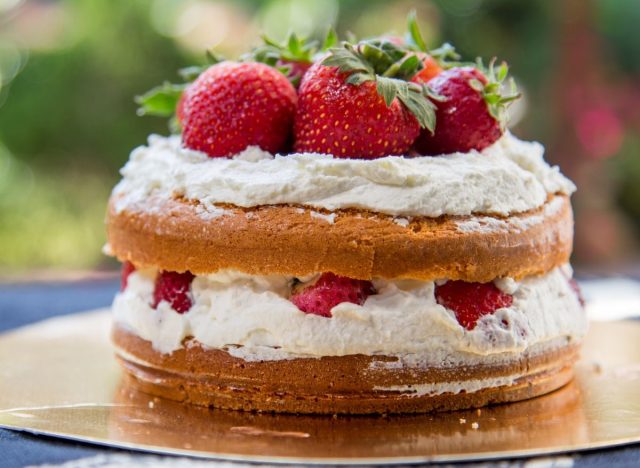 Strawberry cake pops up again in North Carolina.
NORTH DAKOTA – Angel Food Cake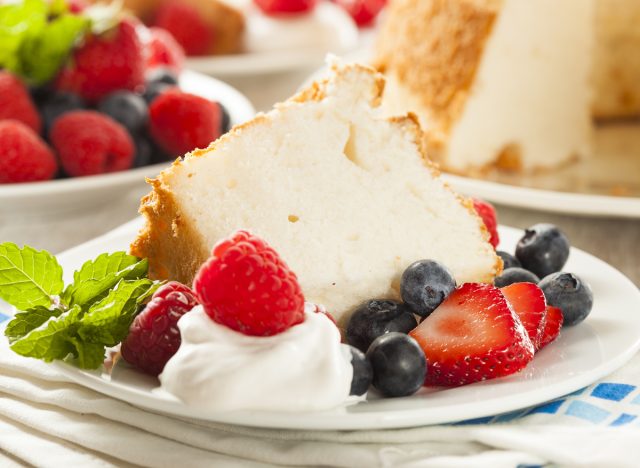 The light and fat-free angel food cake makes its first of three appearances on the list in North Dakota. Angel food cake is made with just whipped egg white, no yolks, for an ethereal fluffiness.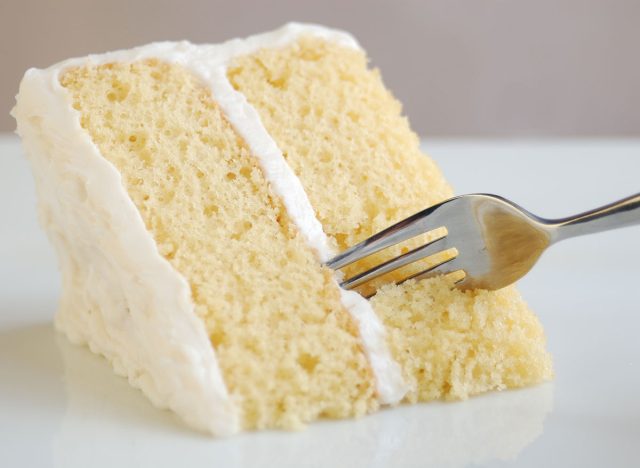 A simple white cake is the most popular in Ohio. This type of cake typically leaves out the yolks and uses oil to keep the cake as white as possible.
OKLAHOMA –  Chocolate Lava Cake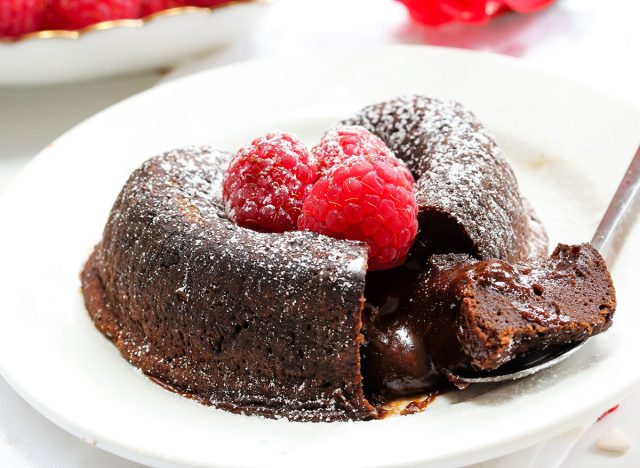 In Oklahoma, they're fans of the decadent lava cake.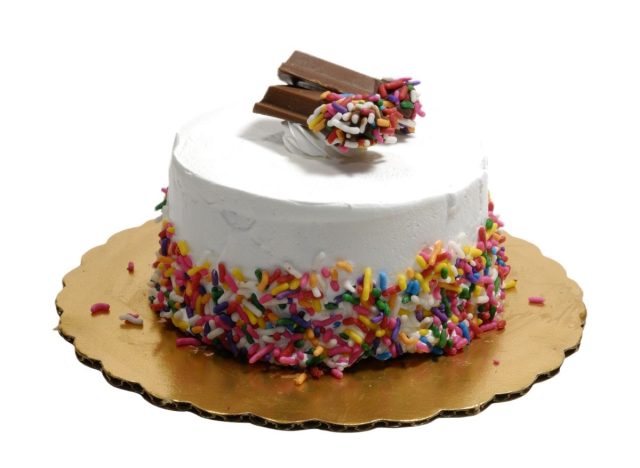 In Oregon, folks are digging into ice cream cake, like much of the rest of the country.
PENNSYLVANIA – Ice Cream Cake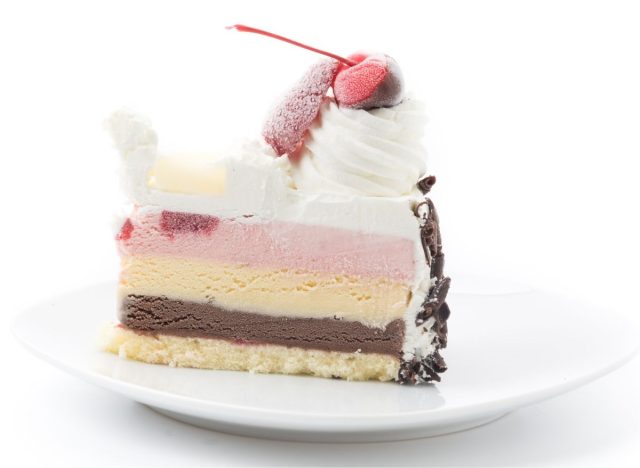 The folks in the Keystone state also favor a cool slide of ice cream cake.
RHODE ISLAND –  Marble Cake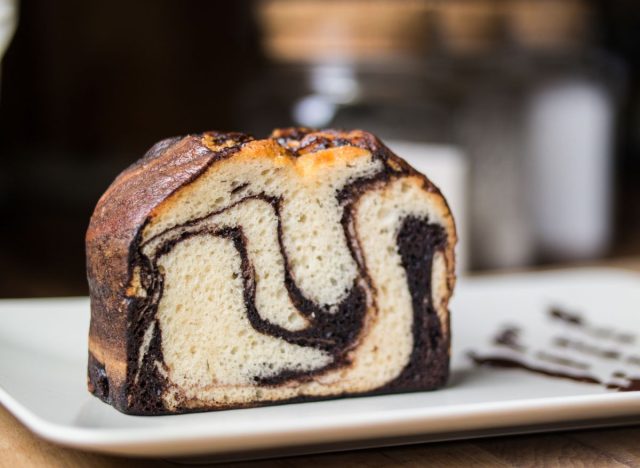 Rhode Island is the only state that refuses to choose chocolate or vanilla. They steer towards the marble cake.
SOUTH CAROLINA – Pound Cake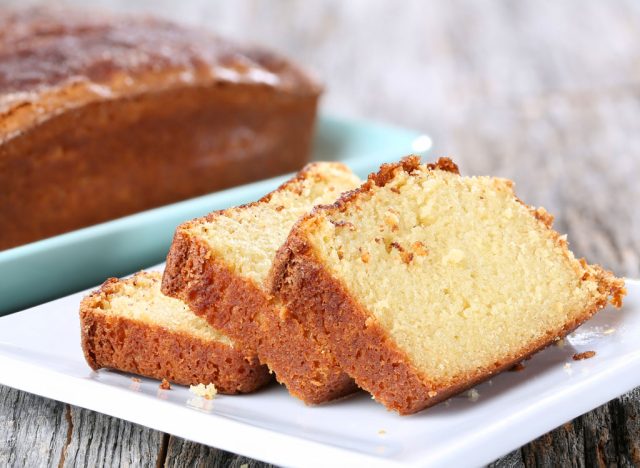 Good old-fashioned pound cake is the fave in South Carolina.
SOUTH DAKOTA – Angel Food Cake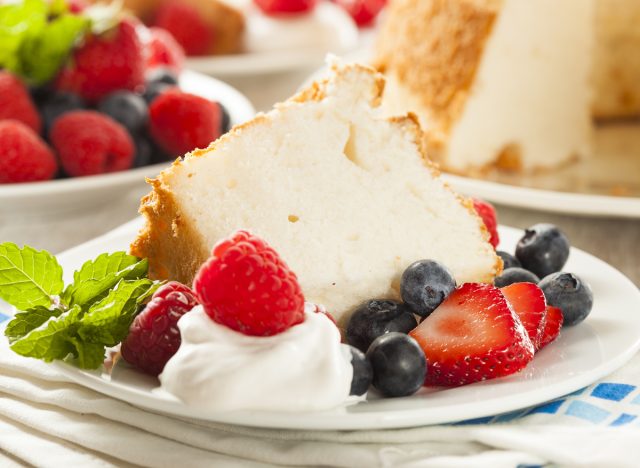 South Dakota agrees with its neighbor North Dakota. Angel food cake is where it's at.
TENNESEE – Strawberry Cake
In Tennesee, they're celebrating with a strawberry cake. Fun fact: The U.S. grows the most strawberries in the world with 91% being grown in California, though Florida grows the most in the winter.
TEXAS –  Chocolate Lava Cake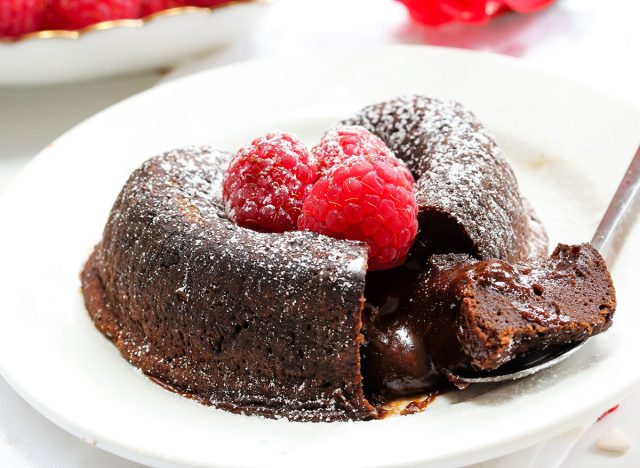 The chocolatey goodness of molten lava cake is a favorite in the Lone Star State.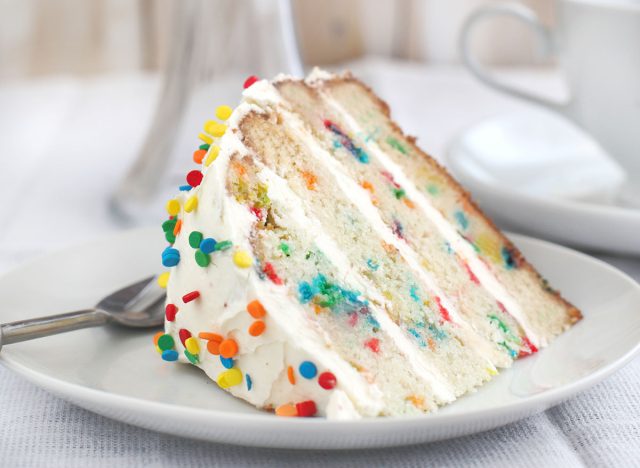 We have to hand it to the folks in Utah for turning a gathering into a real party with a slice of funfetti cake.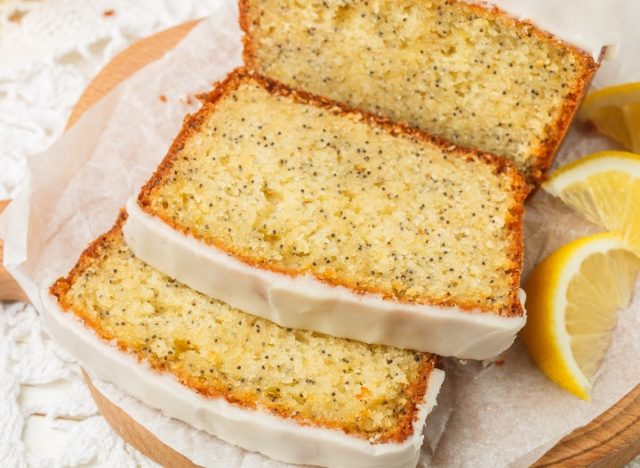 Vermont is the only state to favor a slice of tangy lemon cake.
RELATED: 9 Most Expensive Desserts at Popular Fast-Food Chains
VIRGINIA – Chocolate Lava Cake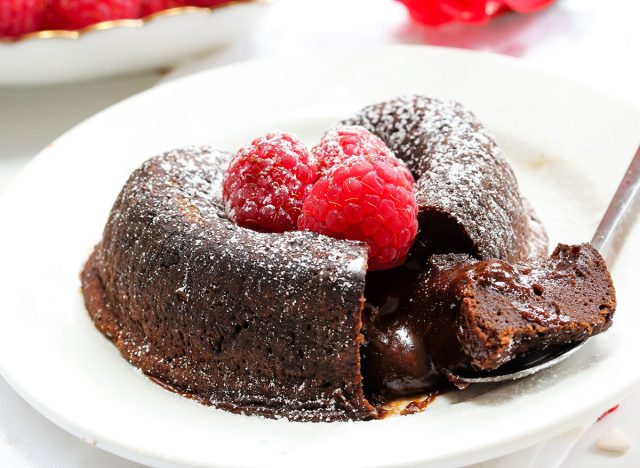 The molten lava cake is a favorite in Virginia.
WASHINGTON – Ice Cream Cake
Ice cream makes another appearance in Washington.
WEST VIRGINIA – Orange Cake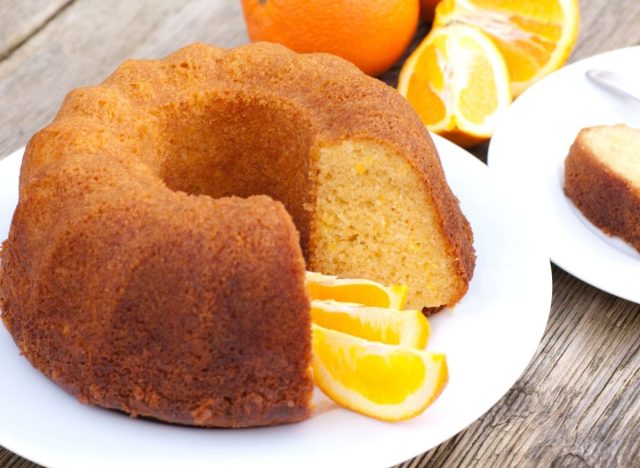 West Virginia is the only state to favor an orange cake.
WISCONSIN –  Angel Food Cake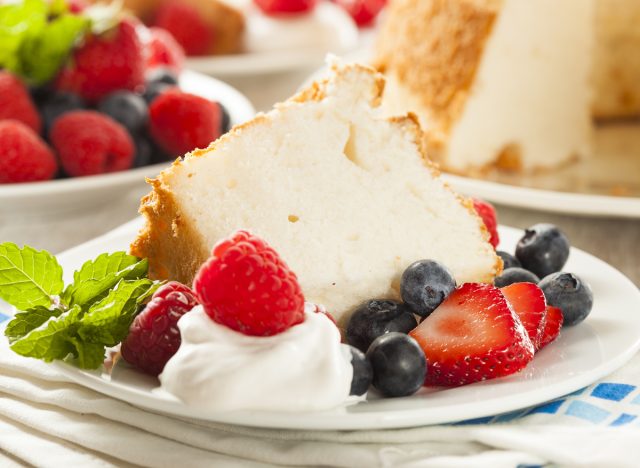 The angel food cake makes the last of its three appearances in Wisconsin.
WYOMING – German Chocolate Cake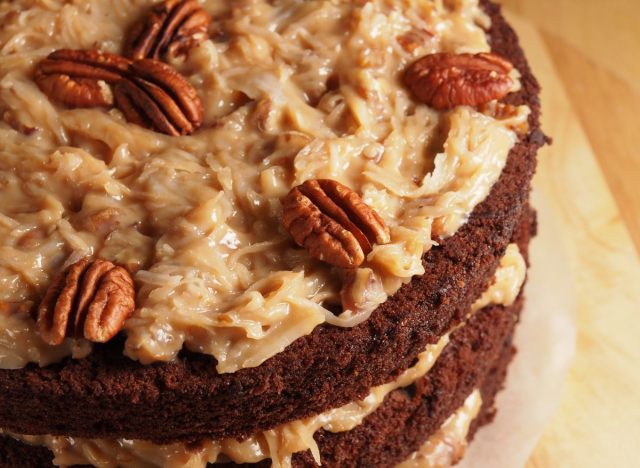 Wyoming is the only state that goes for the German chocolate cake, a dense chocolate cake with a filling of toasted coconut and pecans.
Find out more about your favorite desserts across the country: