The Least Popular Fast-Food Chain in Every State
A LOT of people have a bone to pick with McDonald's.
We all have foods we love and hate—but fast food seems to create even stronger feelings of adoration or loathing. (After all, Taco Bell is so adored by fans, the brand was able to successfully launch a pop-up hotel and resort in Palm Springs in 2019.) And with most things these days, people often turn to social media to declare their devotion or disdain for fast-food chains. That's how The Daring Kitchen gathered data to determine the most unpopular fast-food chain in every state.
Using a custom Twitter API to identify negative sentiment, the food blog analyzed nearly 200,000 geotagged tweets from all 50 states for three months to determine which chain is the most hated by location. Turns out, if you think, say, Burger King is disgusting, a lot of people in your area agree! Read on to see the least liked fast-food chain in your state.
And for more, check out these 100 Shocking Facts About Fast Food You Never Knew.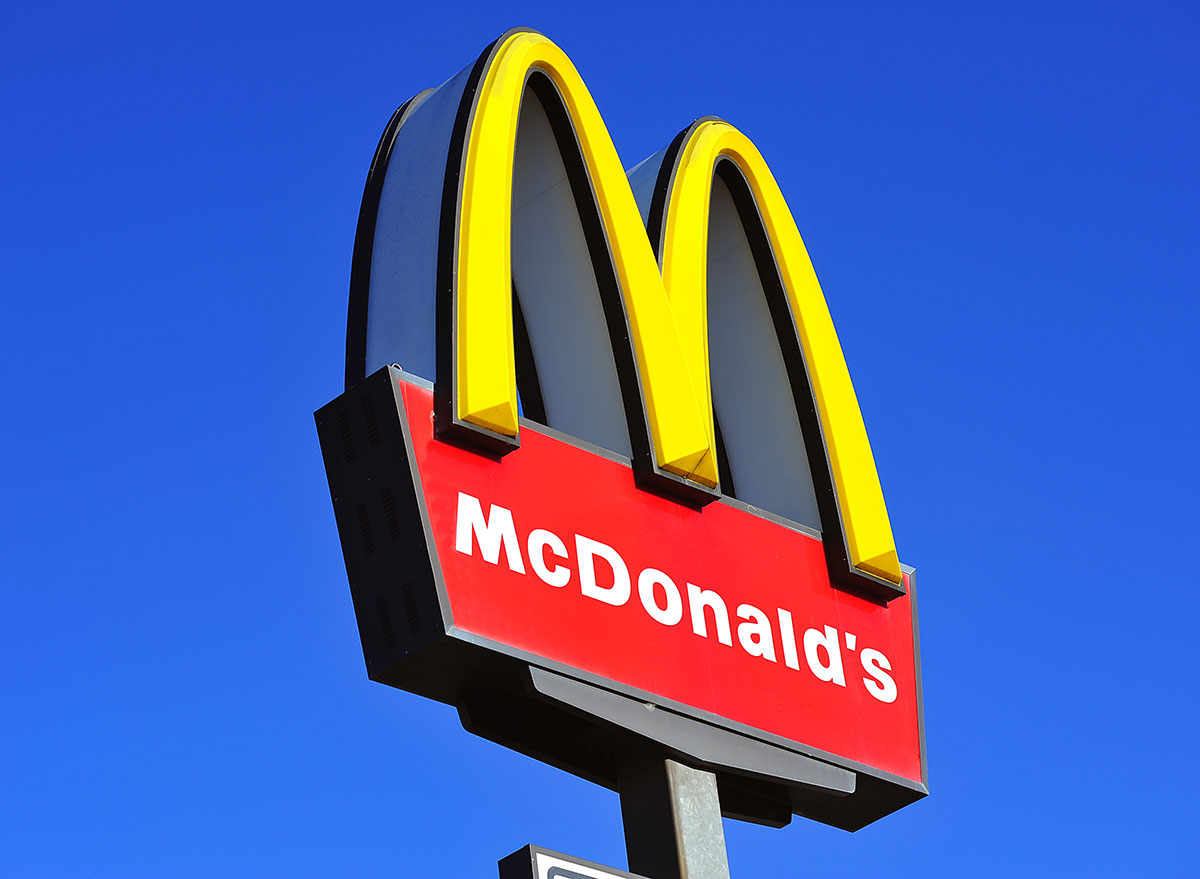 According to a 2020 study, Alabama has the most fast food per capita than any other state. And while residents in the Heart of Dixie may be eating a lot of fast food, they're not saying fond things about Ronald McDonald and his robust menu on Twitter. They weren't alone: 11 states in total found McDonald's the worst.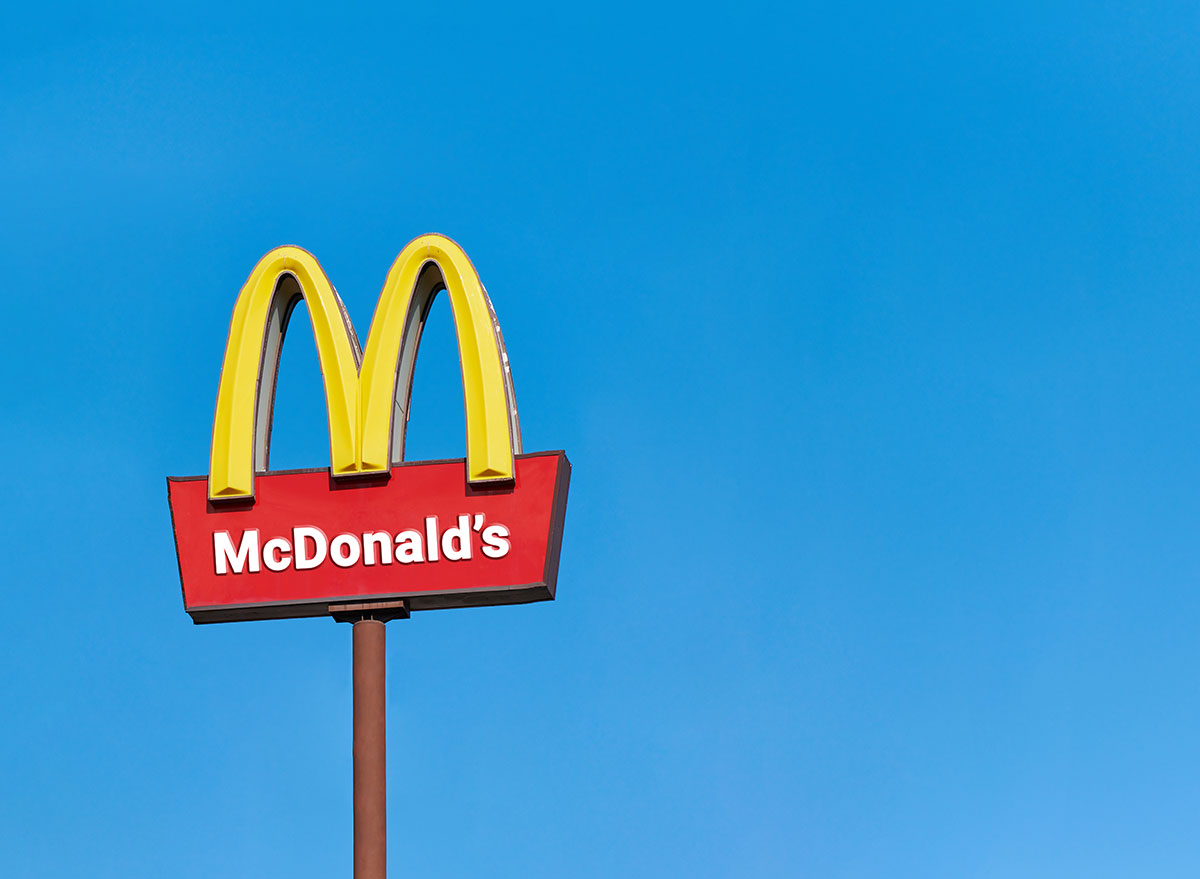 Another state that hated Mickey D's? One of the two non-contiguous states, Alaska. The sprawling state has only 1.3 residents per square mile, but those who are there do not have kind things to say about Big Macs.
Who can say "no" to Tiny Tacos? Arizona, apparently! The state disdains the West Coast-based brand so much more than any state. In fact, Arizona is the only state that hates Jack in the Box that much! Do you think we should tell them about the mini churros?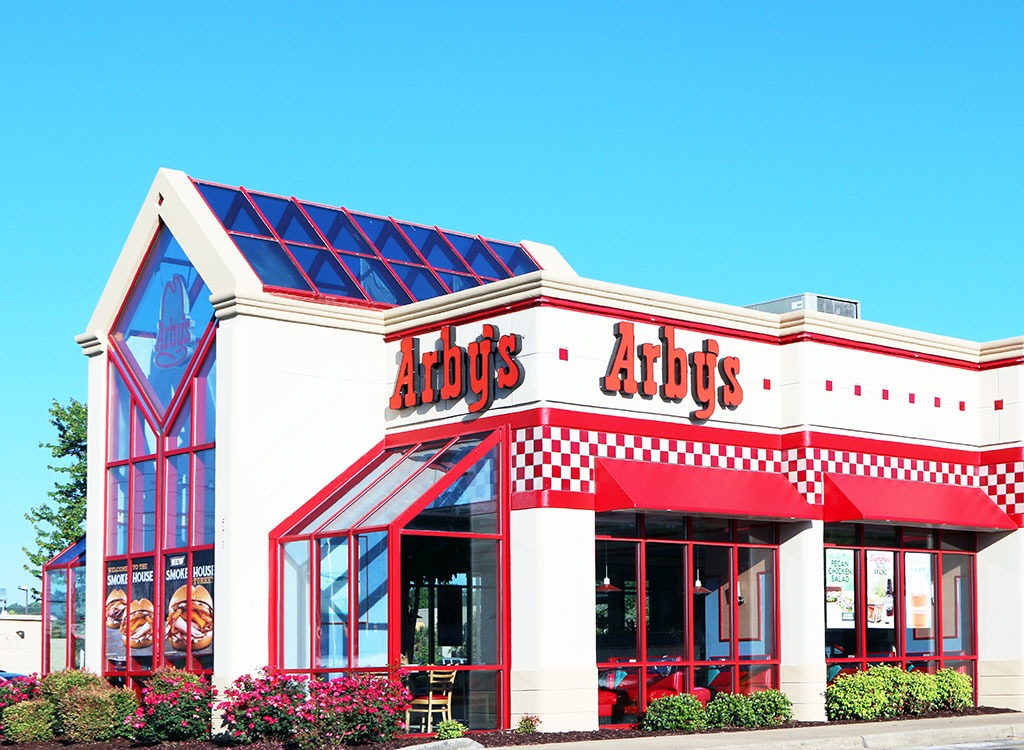 Despite beef being the fifth largest agriculture commodity in the Razorback State, Arkansans are not impressed by Arby's roast beef sandwiches. Phrases like "yuck" and "gross" cropped up in The Daring Kitchen's deep dive into Twitter when the state's residents tweeted about the brand.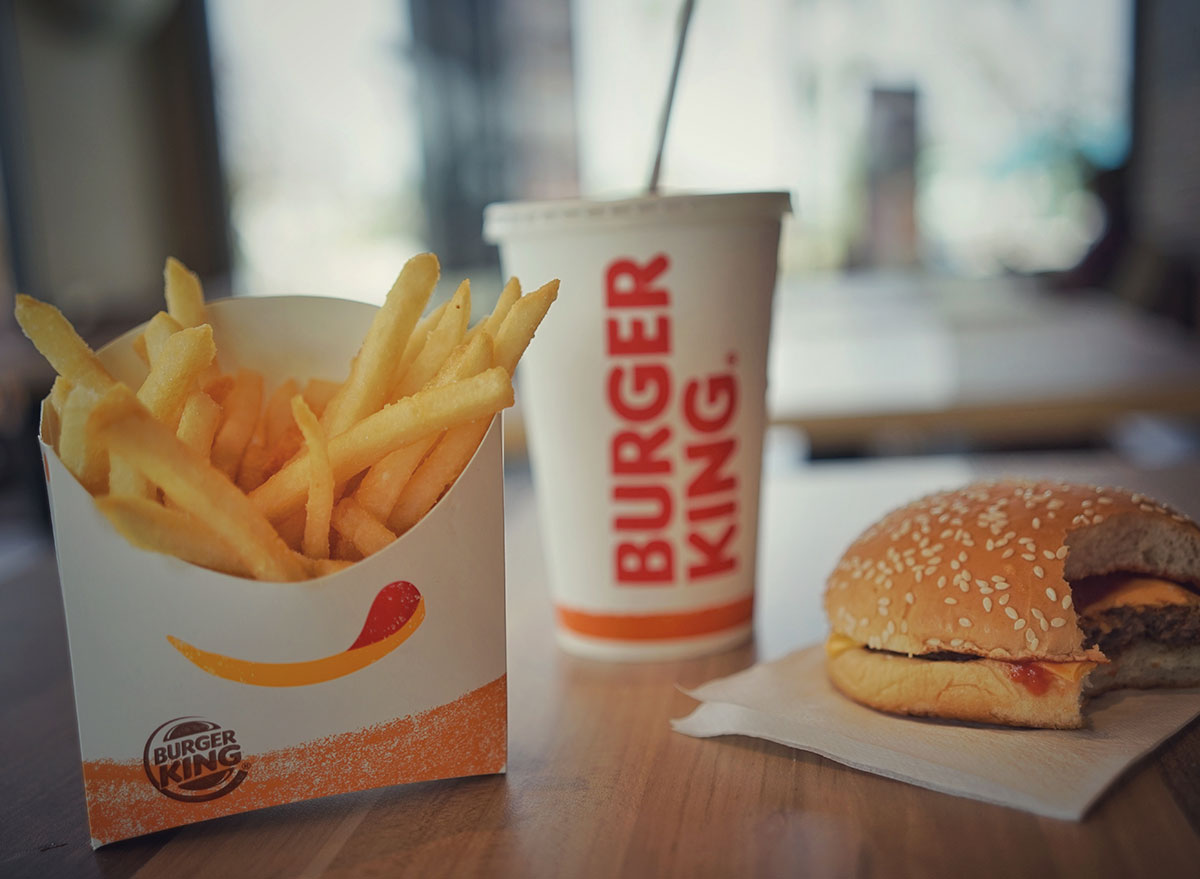 The King's no. 1 rival is McDonald's, so it would make sense that the chain's home state would trash it the most. The very first McDonald's was opened in San Bernardino, California, in 1940. Cali is also the home state for beloved burger hotspot In-N-Out, so it's no surprise the lack of love shown for Burger King.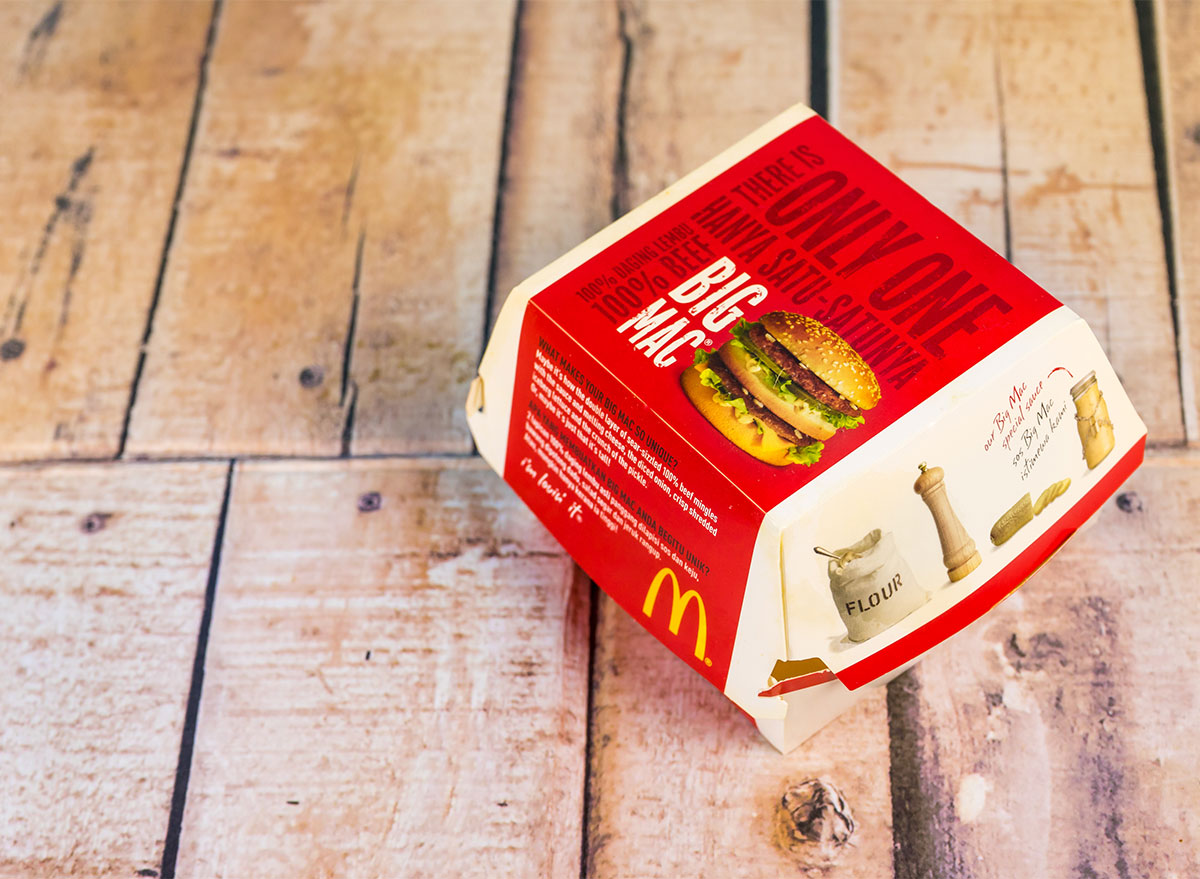 With its origins in Spanish, "Colorado" means "colored red"—and residents of the state are seeing red when it comes to McDonald's and its fast-food menu. Could it be they'd rather back their own locally started chains such as Quiznos, Chipotle, and Qdoba?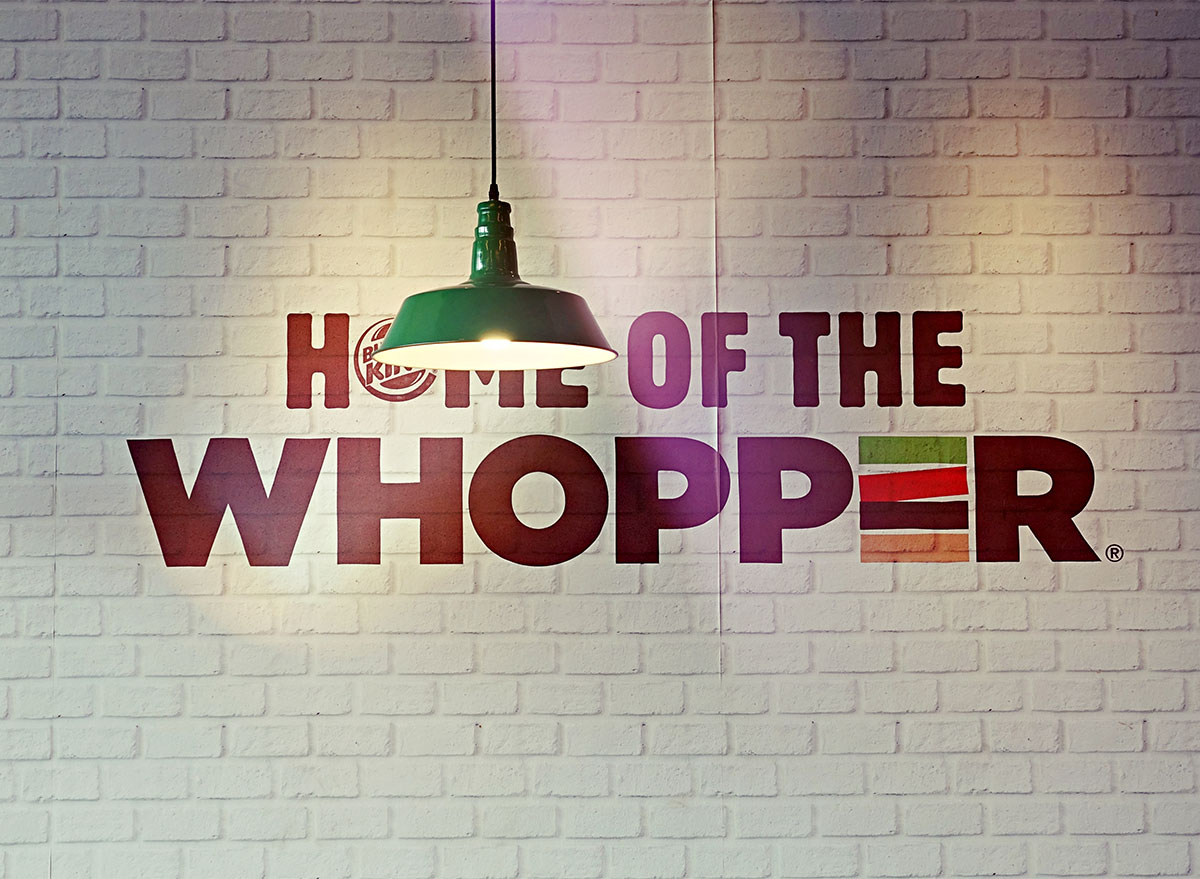 With 15 states on this list, Burger King is the most-hated restaurant in the U.S., according to this data. And for Connecticut, it could be because they prefer a healthier fast-food alternative: Subway calls Milford, Connecticut home.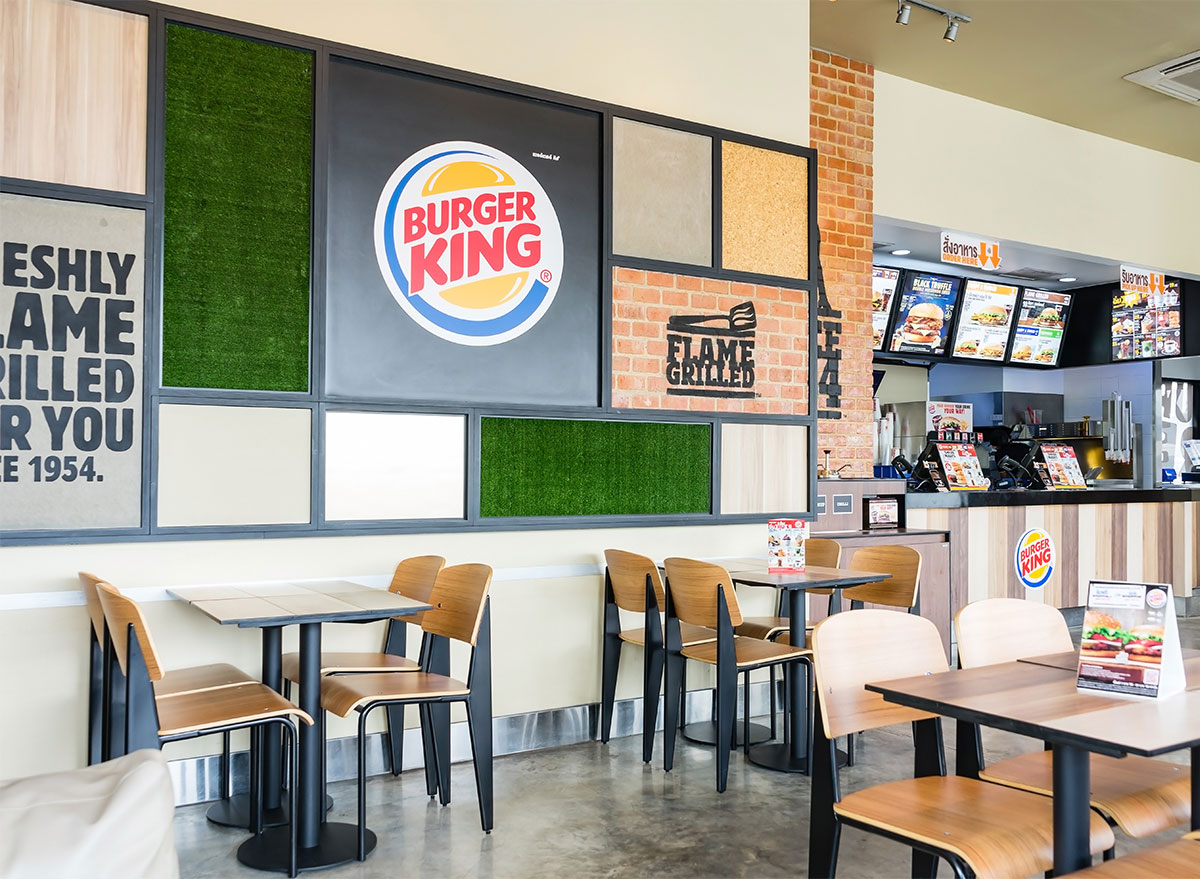 Delaware's state herb is Sweet Golden Rod. We're not sure if there's a connection between that and residents hating on Burger King, but Sweet Golden Rod and feeling sweet on the Golden Arches does sound logical!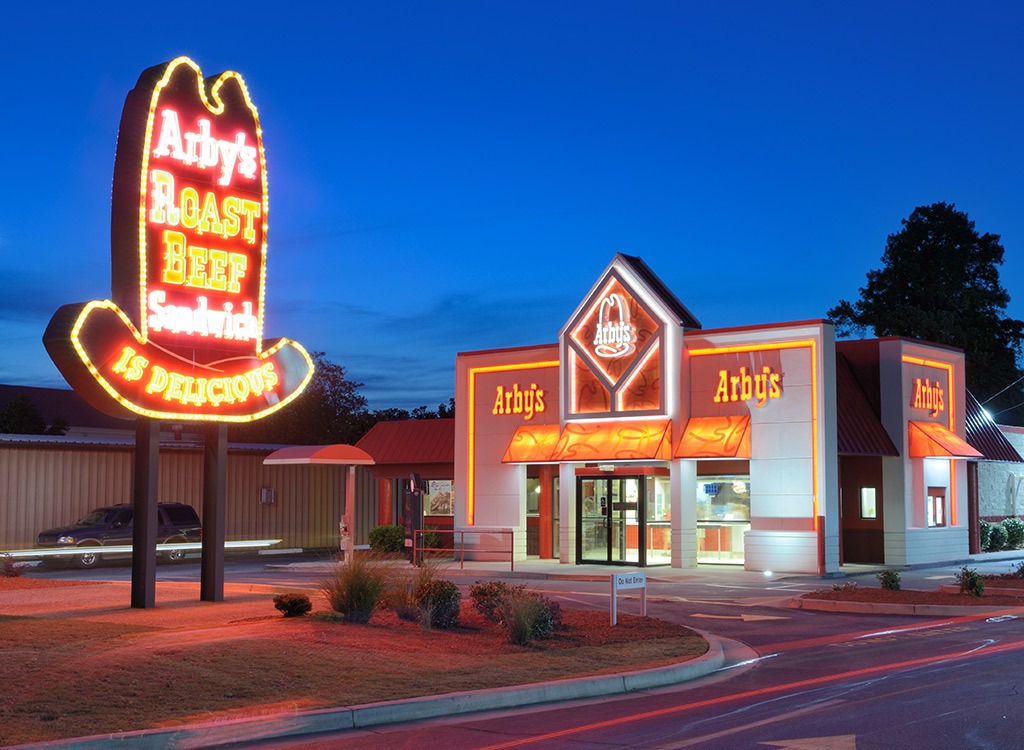 Florida may get a lot of flak for being a "crazy" state, but when it comes to fast food, they prefer things straight, not curly (fries). Miami-Dade County is the headquarters for Burger King, so it's possible the residents just prefer Whoppers to Beef N' Cheddars.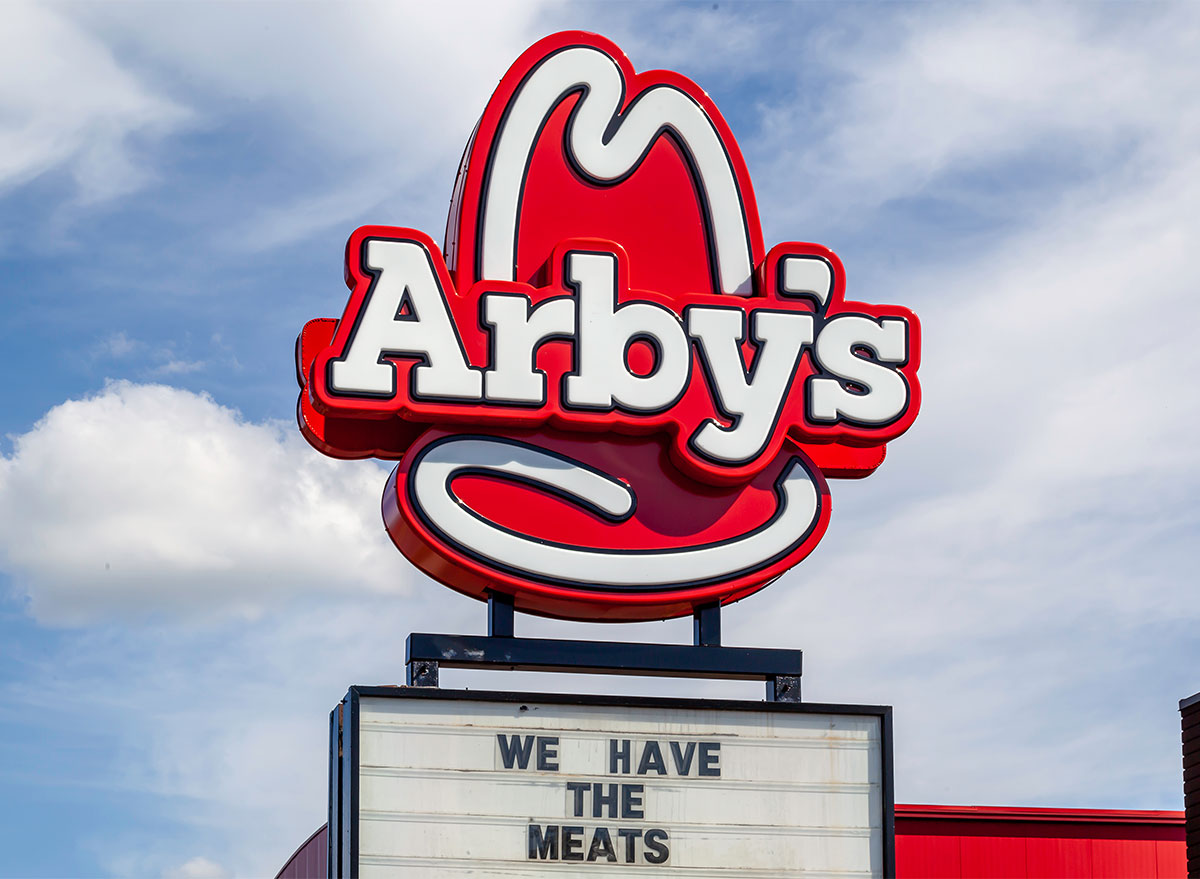 Arby's may have the meats—and it may even operate out of Sandy Springs, Georgia—but the Peach State says "no thanks!" Fandom-inducing Chick-fil-A is also based out of the state, so it's likely residents favor Peach Shakes over Jamocha.
Did you know that McDonald's in Hawaii has a special menu suited to local tastes? It includes spam offerings, rice on the breakfast menu, and even taro pies. It's possible that could endear the Aloha State's residents to the brand and turn them off of its competitor, Burger King.
If you know nothing about Idaho, you probably still know it's where spuds come from—one-third of the country's potatoes are grown there. That could mean it's residents are picky about fries, and according to a 2020 ranking, Wendy's ranked 17th out of 20.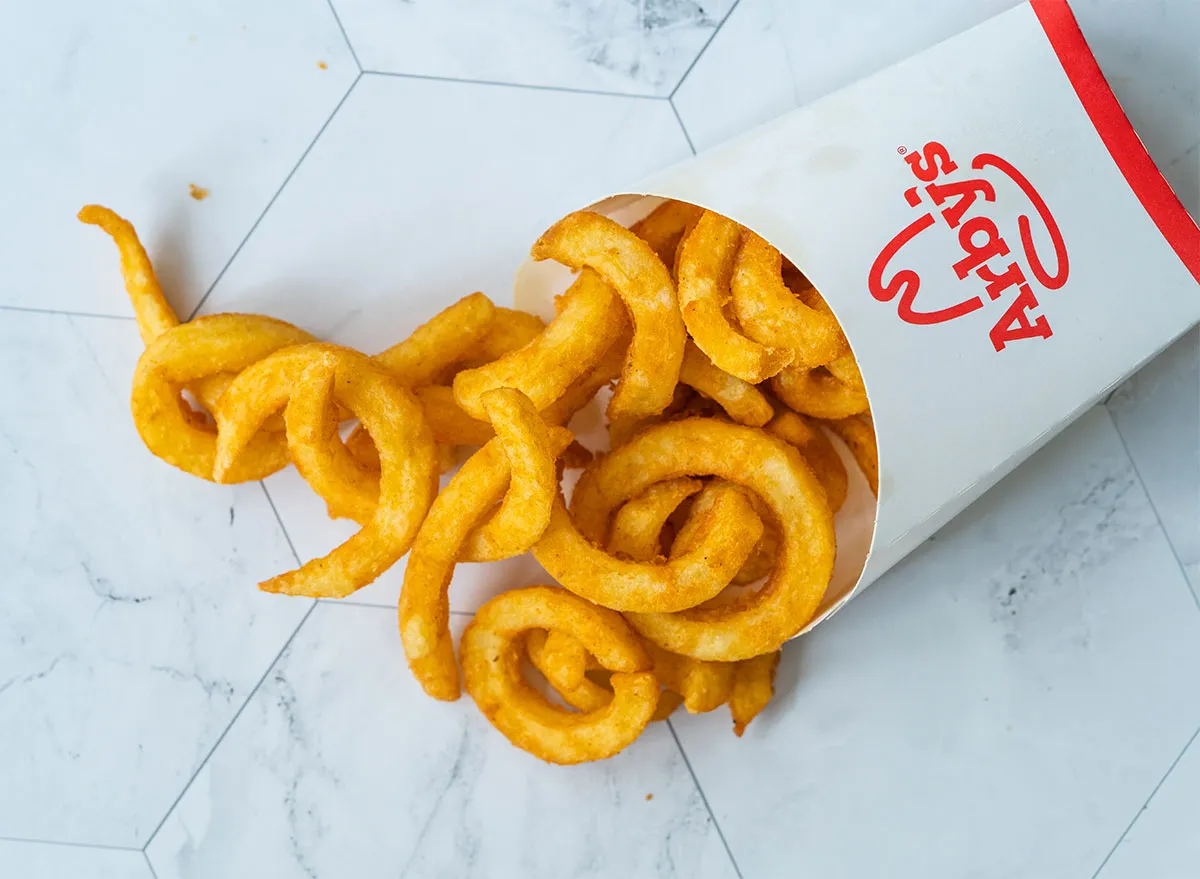 The most notable menu item at Arby's is roast beef, and the most notable food love of the Prairie State is hot dogs. The famed Portillo's originated there, after all. Maybe Illinoisans are angry at Arby's for not carrying franks?6254a4d1642c605c54bf1cab17d50f1e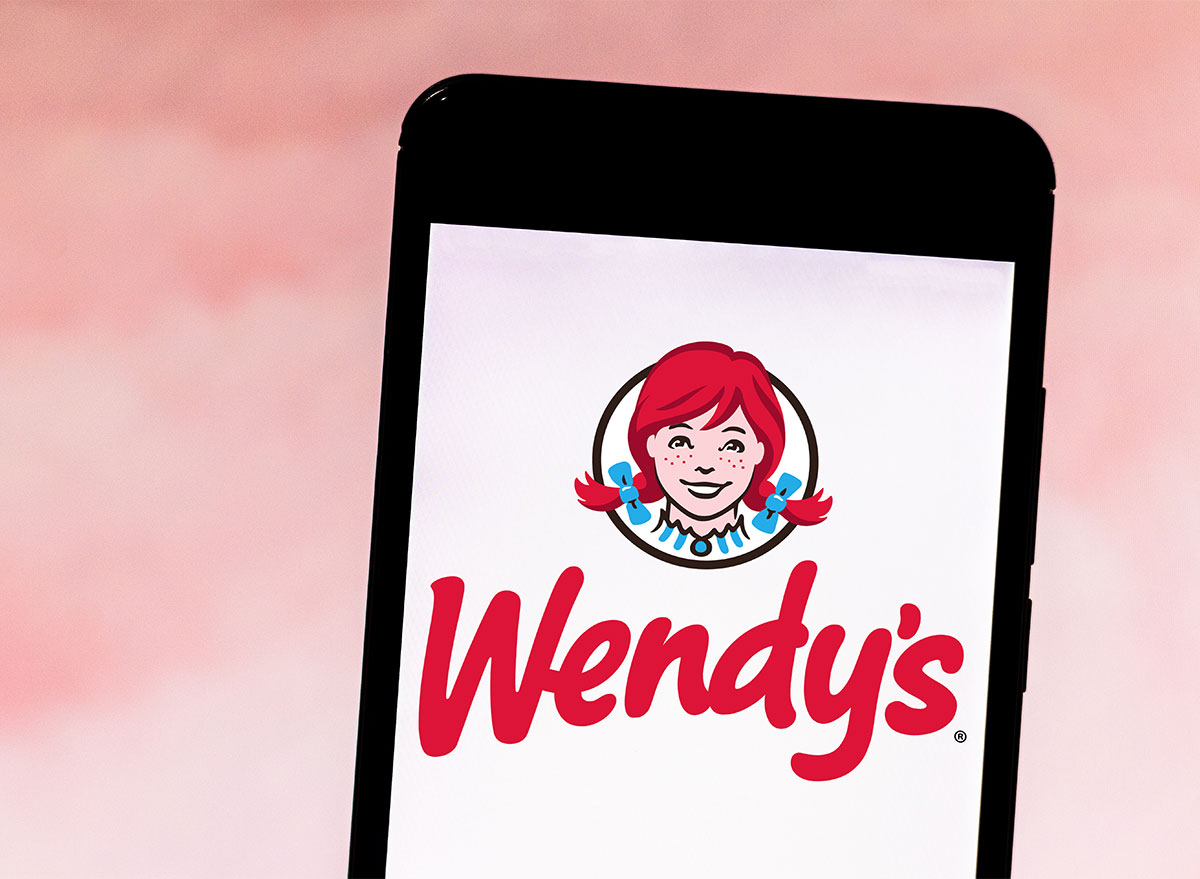 Hoosiers don't love the Frosty, which seems like a crime. Not only does it suit everyone's tastes (you can get it in vanilla or chocolate!), but it also has fewer calories than shakes at most fast-food chains. A large comes in at 590 calories, compared to 1330 in a large chocolate Sonic shake or 920 in a large chocolate Dairy Queen shake.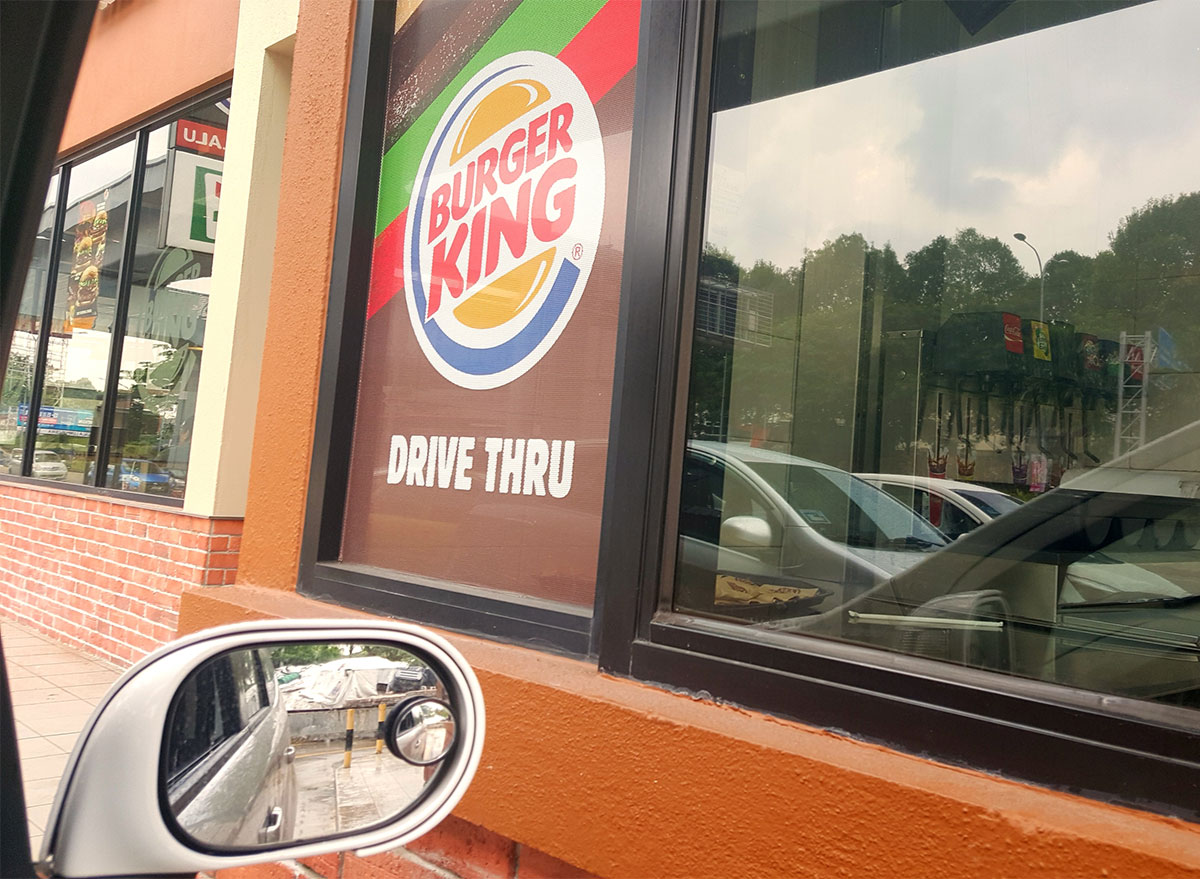 With 2.7 billion bushels, Iowa grows more corn than any other state. You know what's noticeably missing from the Burger King menu? Corn. Is this why Iowans hate on the chain? We're not saying it's not.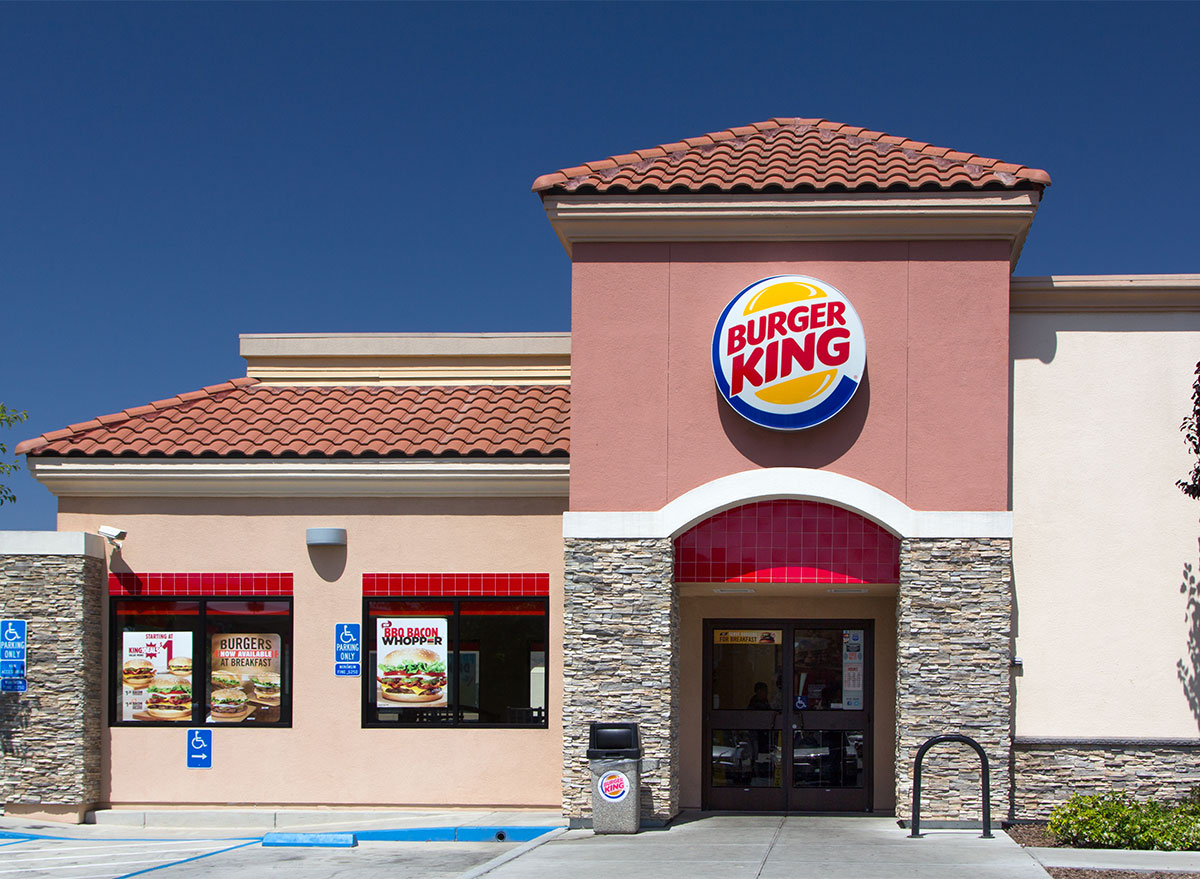 Burger King has been around since 1954, and its signature item, the Whopper, was introduced three years later. Despite that storied history, Kansans have noted it as their least-favorite chain.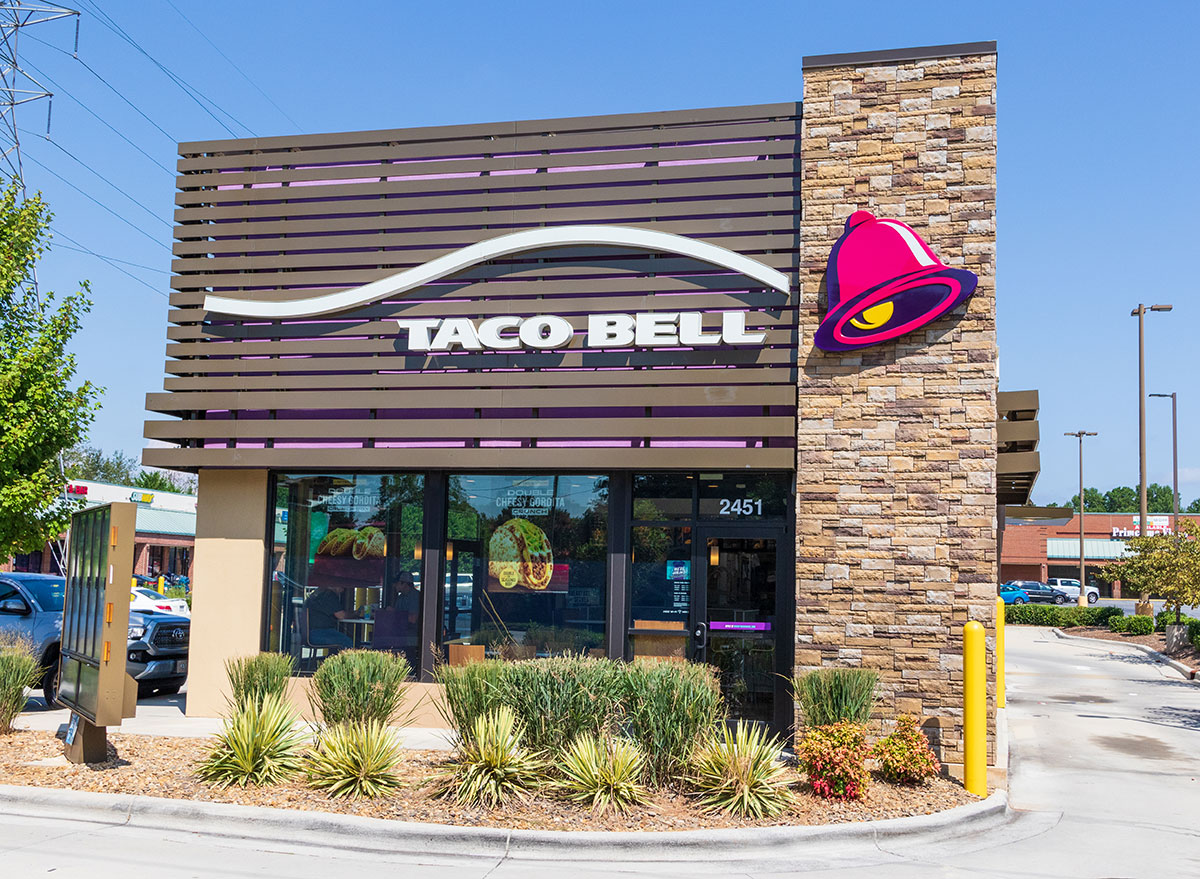 Research shows that Taco Bell is the fourth-largest fast-food chain in the U.S., but people who reside in Kentucky aren't impressed. Could it be because they're loyal to their own, KFC? Let's put it this way: Colonel Sanders would never eat a Burrito Supreme.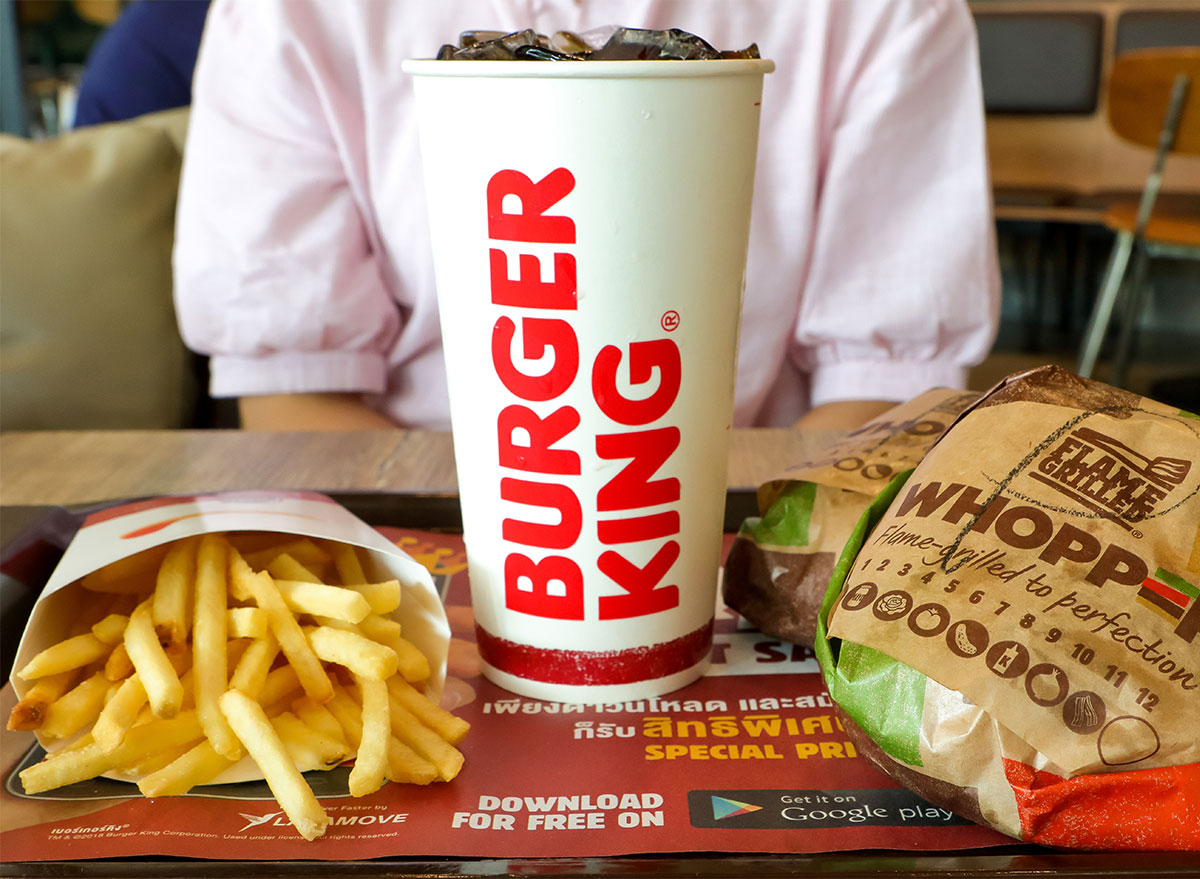 When your state inspired an entire fast-food chain (hey, Popeyes!), it's understandable, you'd be turned off by other chains, like Burger King. After all, Chicken Fries hardly measure up to crispy Louisiana-style chicken marinated for at least 12 hours before being fried up.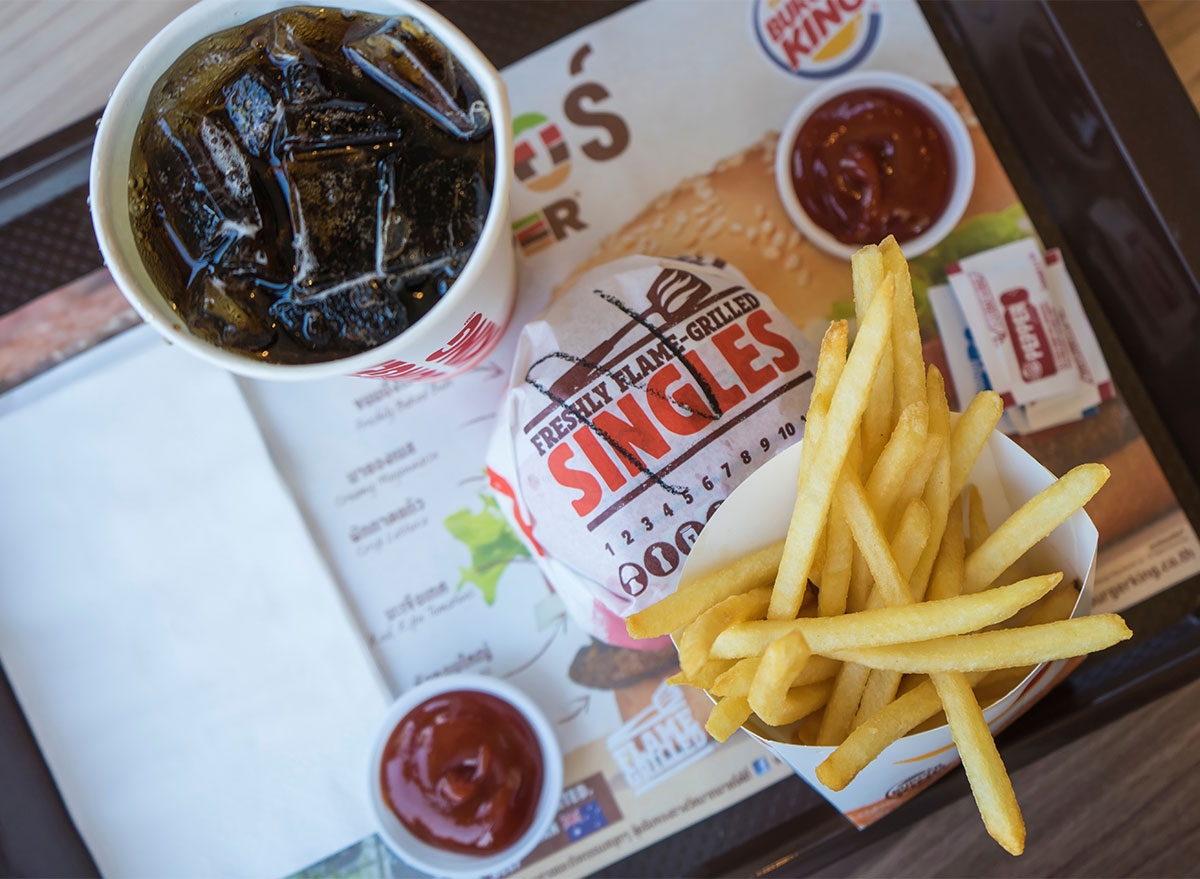 Maine boasts the Easternmost point in the U.S., but that doesn't mean it has fond feelings for East Coast originator Burger King. Started in Jacksonville, Florida, by James W. McLamore and David Edgerton, BK was franchised and began expanding up the coast in 1959. Present-day Maine residents don't seem thrilled by growth.
Maryland is known for the Chesapeake Bay, the Baltimore Ravens, and being the birthplace of the national anthem—but now it will also be known for its hatred of Burger King. Apparently, not even the tasty French Toast Sticks can win over the Old Line State.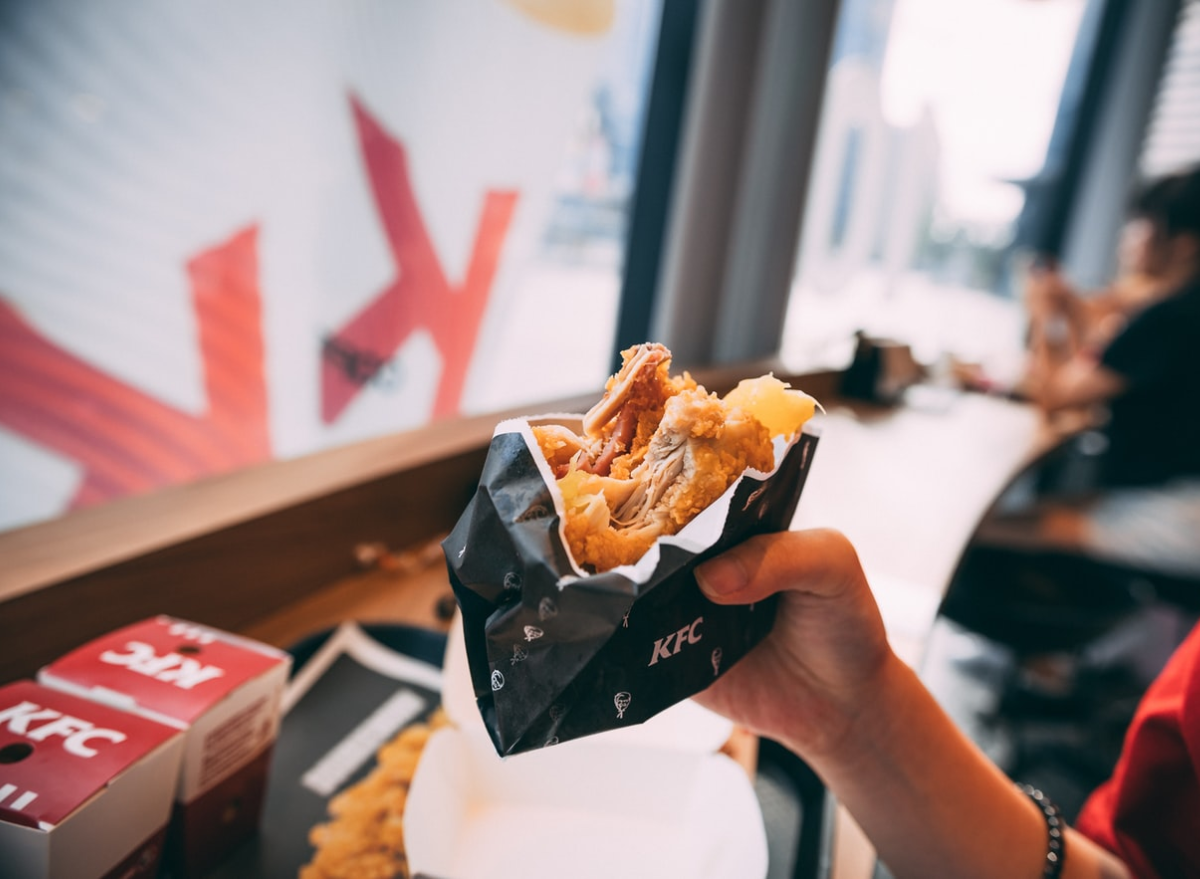 Food delivery service DoorDash found that orders for breakfast surged in 2020. (Seems like it was the year for all things comfort!) Could it be that Mass residents are angry at KFC for not offering an early morning menu?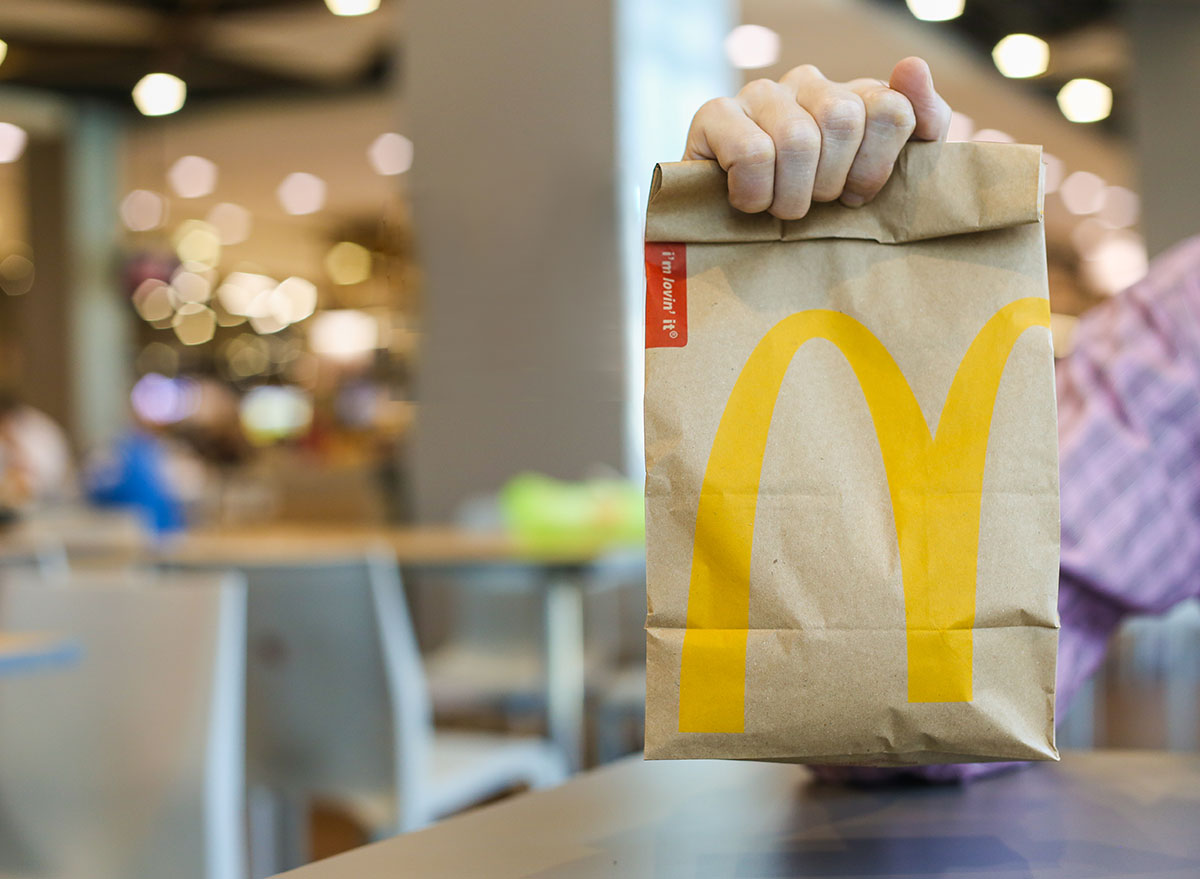 Michigan is in the top 10 states with the highest concentration of McDonald's per 100,000 residents. Maybe it's true that you can have too much of a good thing, and residents of the Great Lake State are burned out on McFlurries?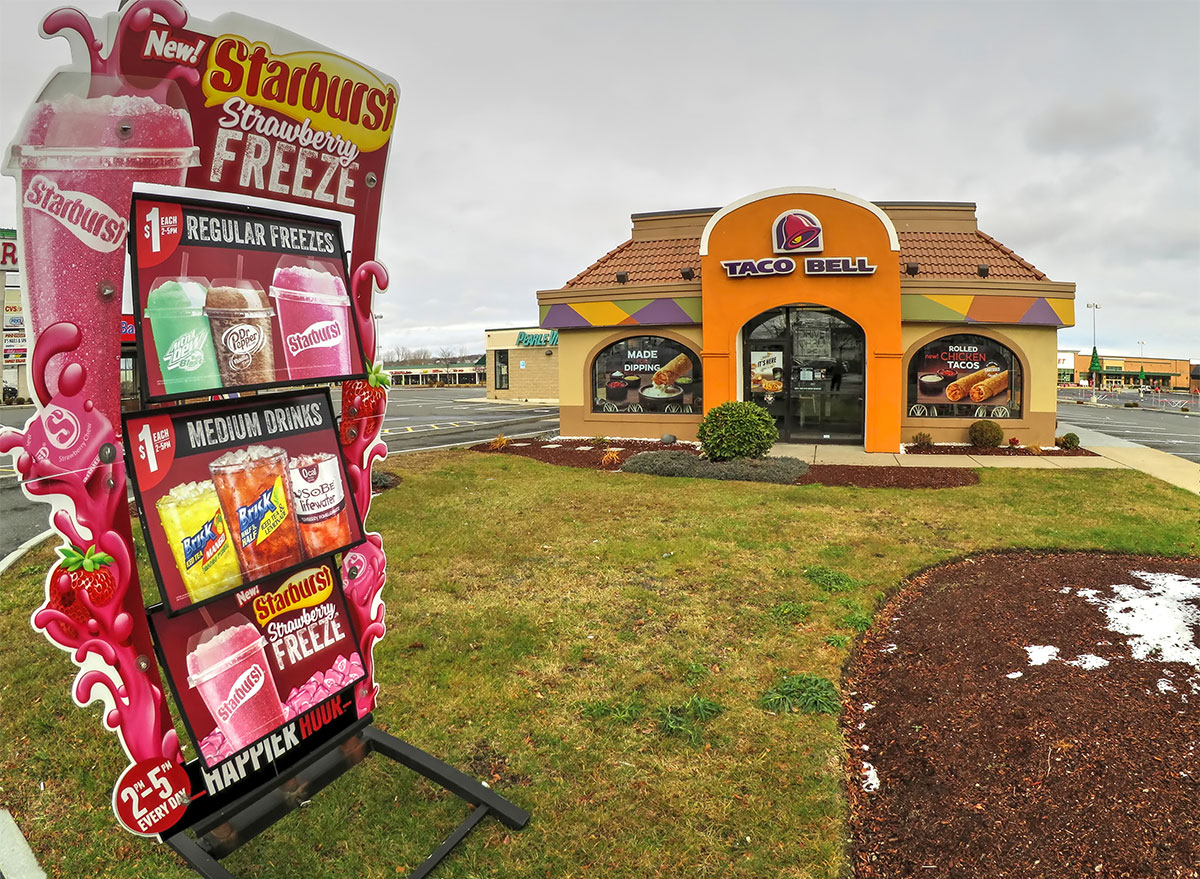 Spam was first created in Austin, Minnesota, by Hormel Foods. What does Spam have to do with Taco Bell? Nothing, and maybe that's the point of contention with Minnesotans.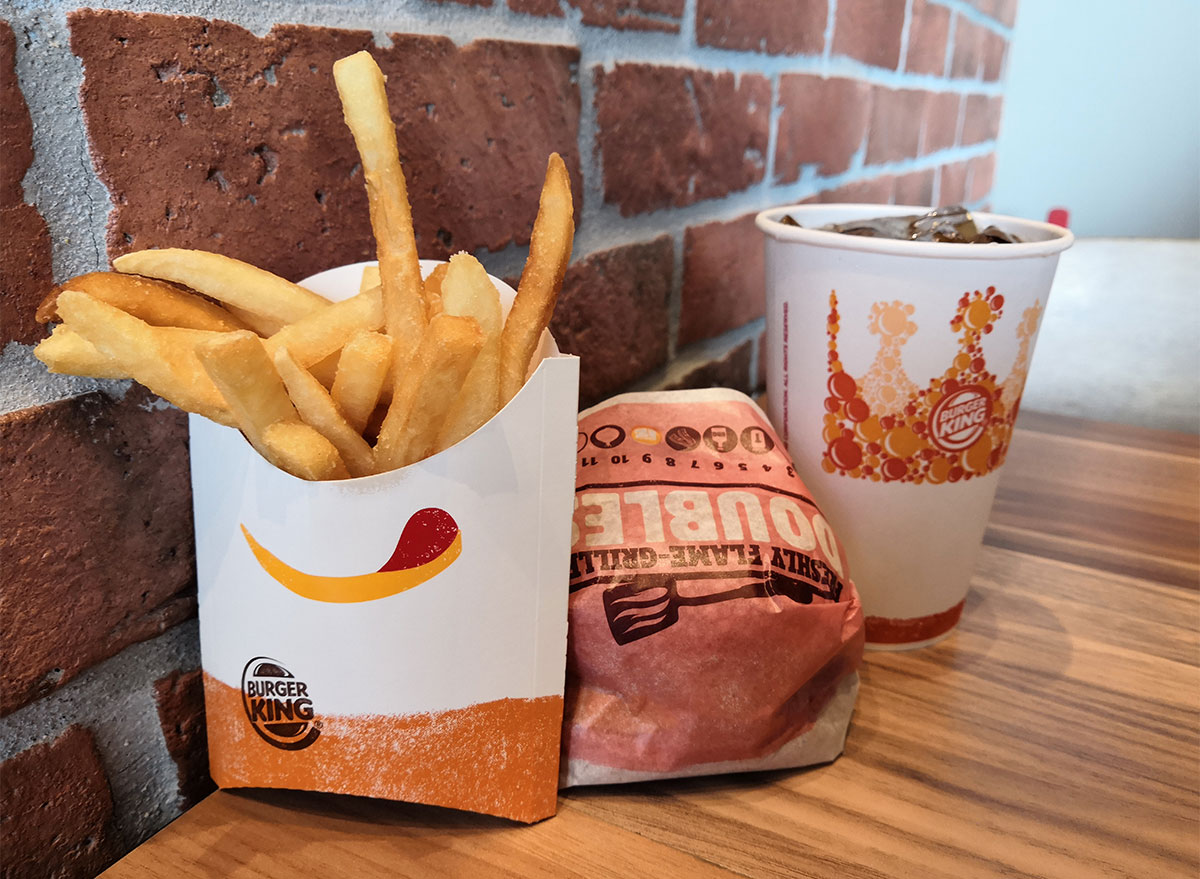 Health foods might not be a concern in the Magnolia state, as it's considered the most unhealthy state in America. But just because they're okay with fast foods doesn't mean they're okay with the King and his offerings. Mississippi was one of 15 states that had the most disparaging thoughts about the chain.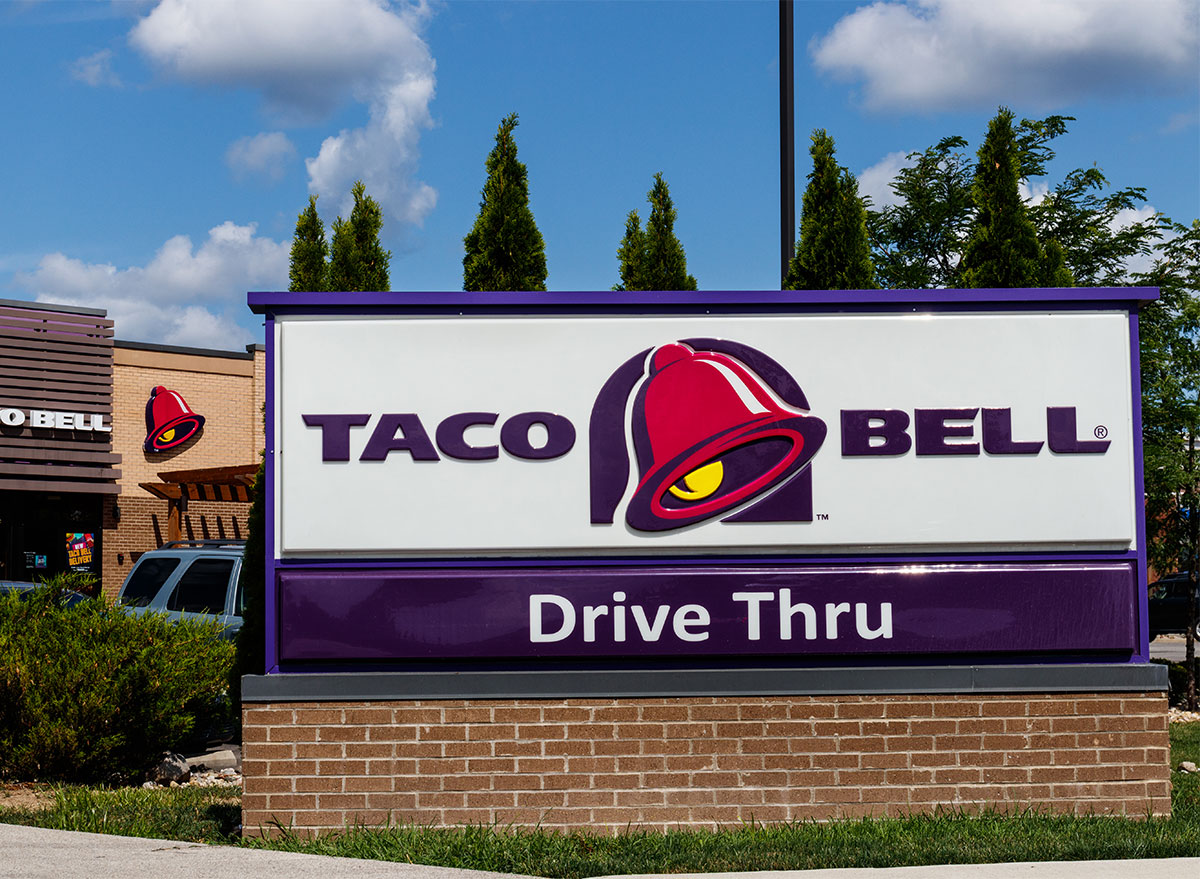 If there's a food item that Missourians love, it's Provel cheese… and fried ravioli… and gooey butter cake … and frozen custard. Okay, people from Missouri have made popular a lot of foods they're passionate about, but T-Bell isn't one of them.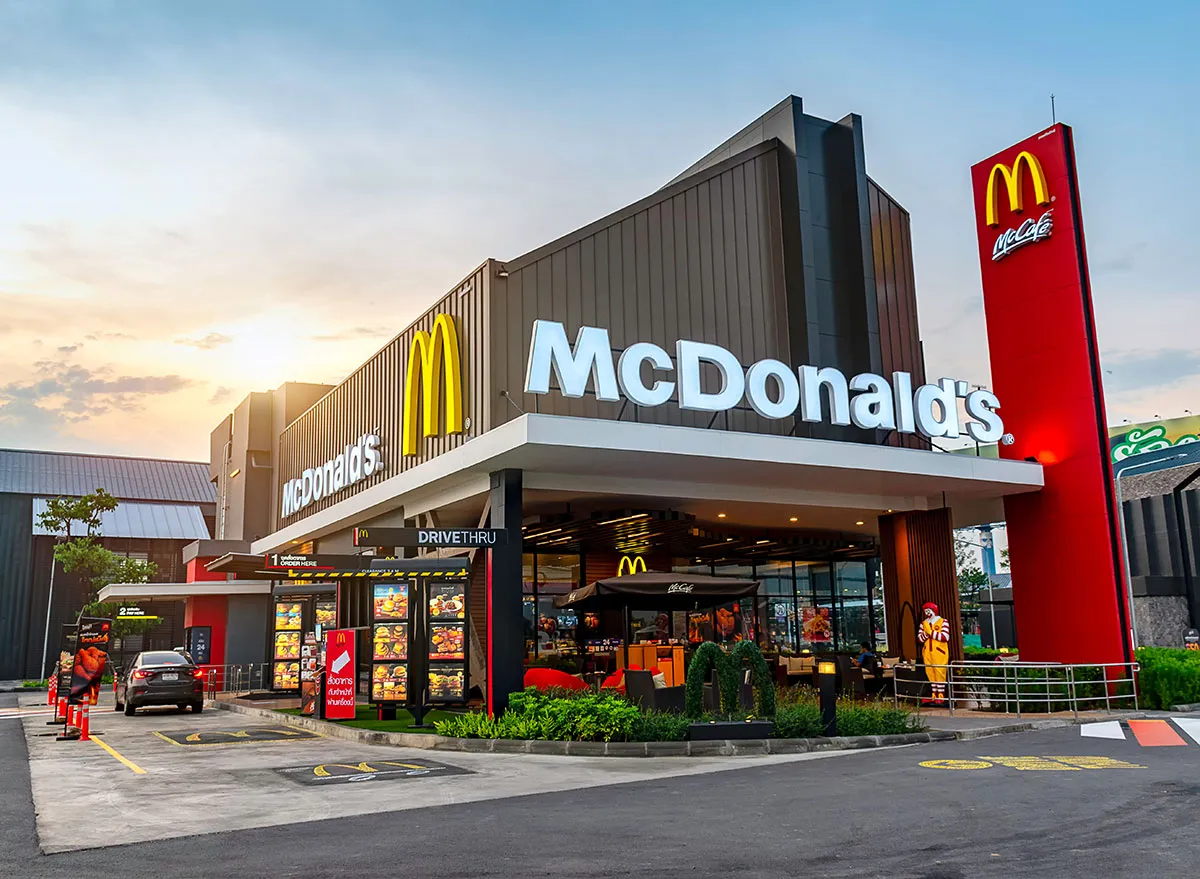 The international fast-food chain serves 68 million people worldwide every day, but to the 1 million people who live in Montana, they'd take a pass and not walk through McDonald's doors.
You know who else doesn't walk through the doors of the Golden Arches? Nebraskans. Despite the fact that more people eat at McDonald's each day than the entire population of the U.K., people from Nebraska aren't fans.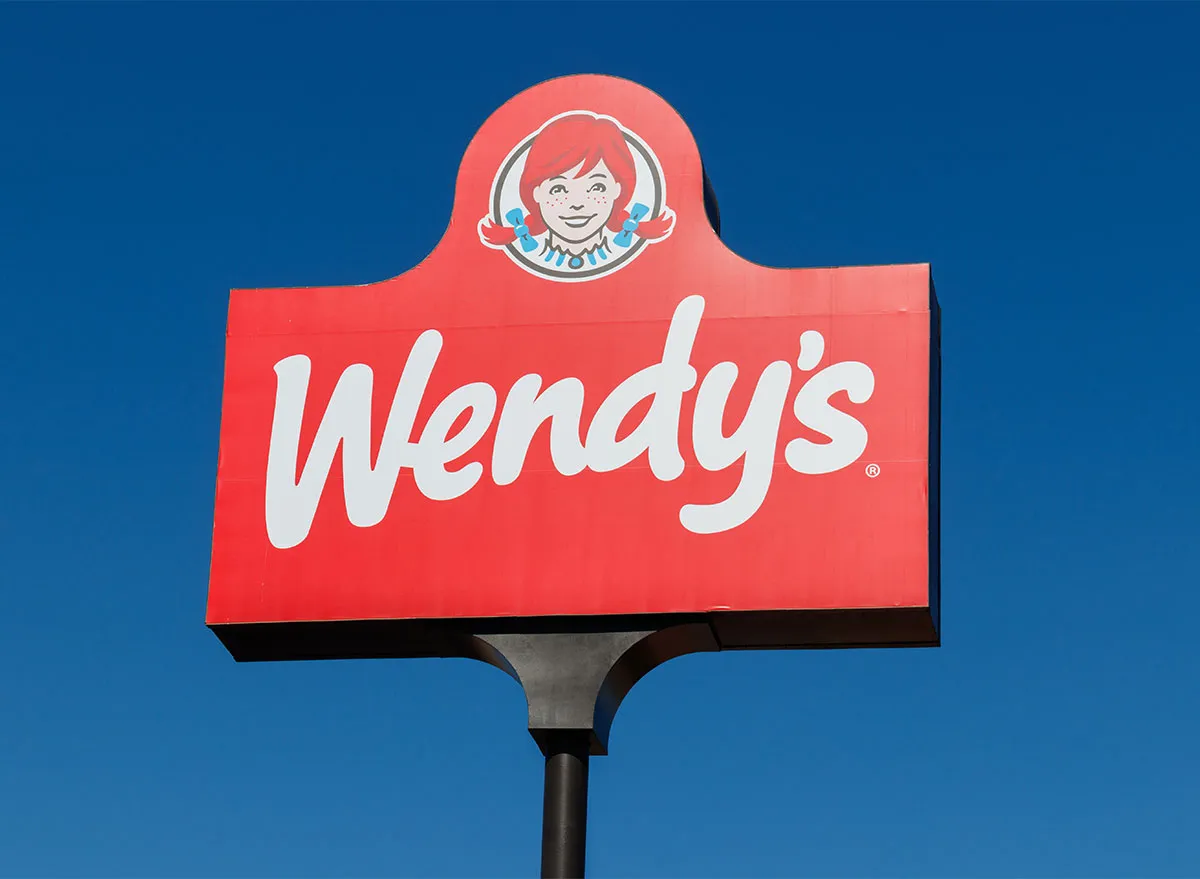 Out of all 50 state's most-hated chains, Wendy's only popped up five times. That's impressive, considering there are more than 6,500 locations throughout the globe. But whatever the brand is doing right worldwide, it's doing wrong in Nevada.
NEW HAMPSHIRE: McDonald's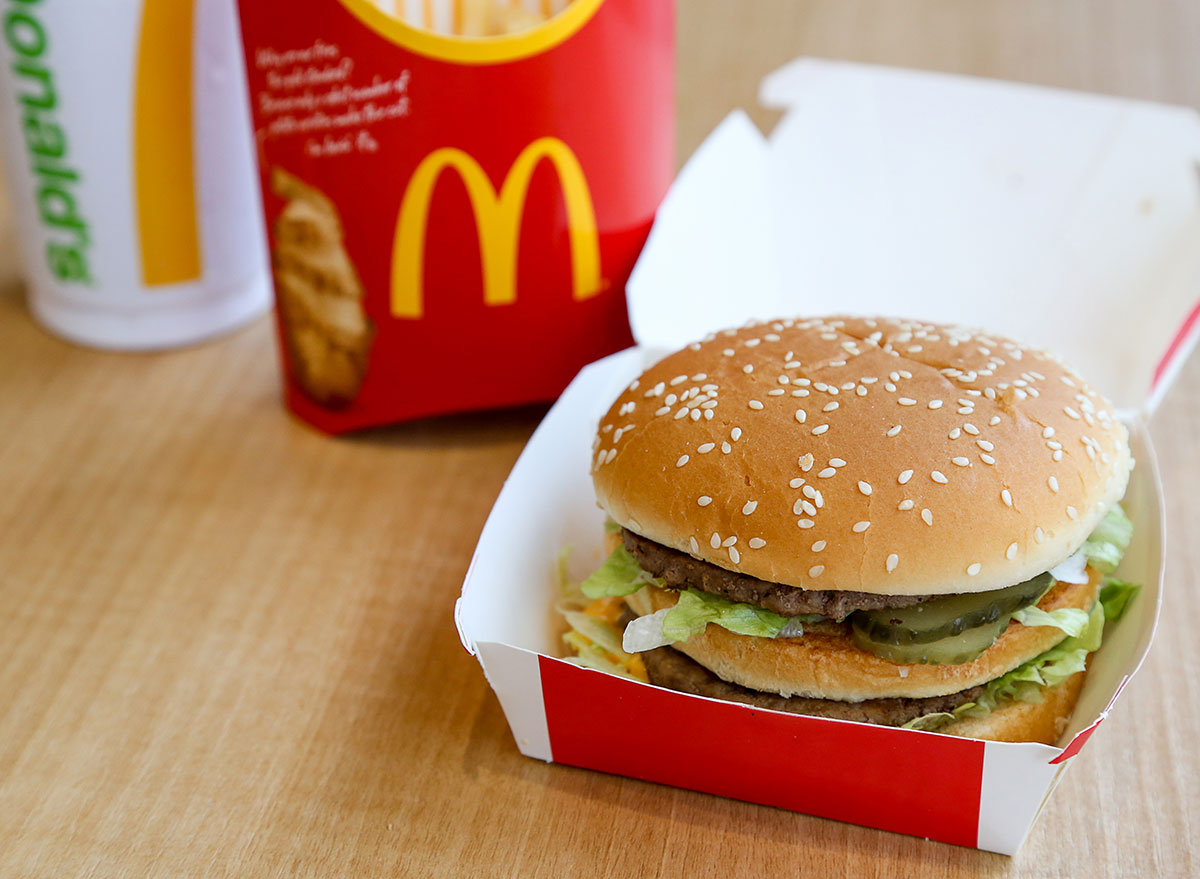 McDonald's serves more than 5 billion burgers a year, which amounts to an estimated herd of 25 million cows. According to VegWorld magazine, New Hampshire is one of the more vegan-friendly states, so maybe residents take issue with all that beef consumption.
According to NJ.gov, New Jersey is the most densely populated state in all the U.S. And all those people packed into The Garden State, have a strong dislike for Burger King, despite it being the only fast-food chain on this list to offer a Hershey's Sundae Pie!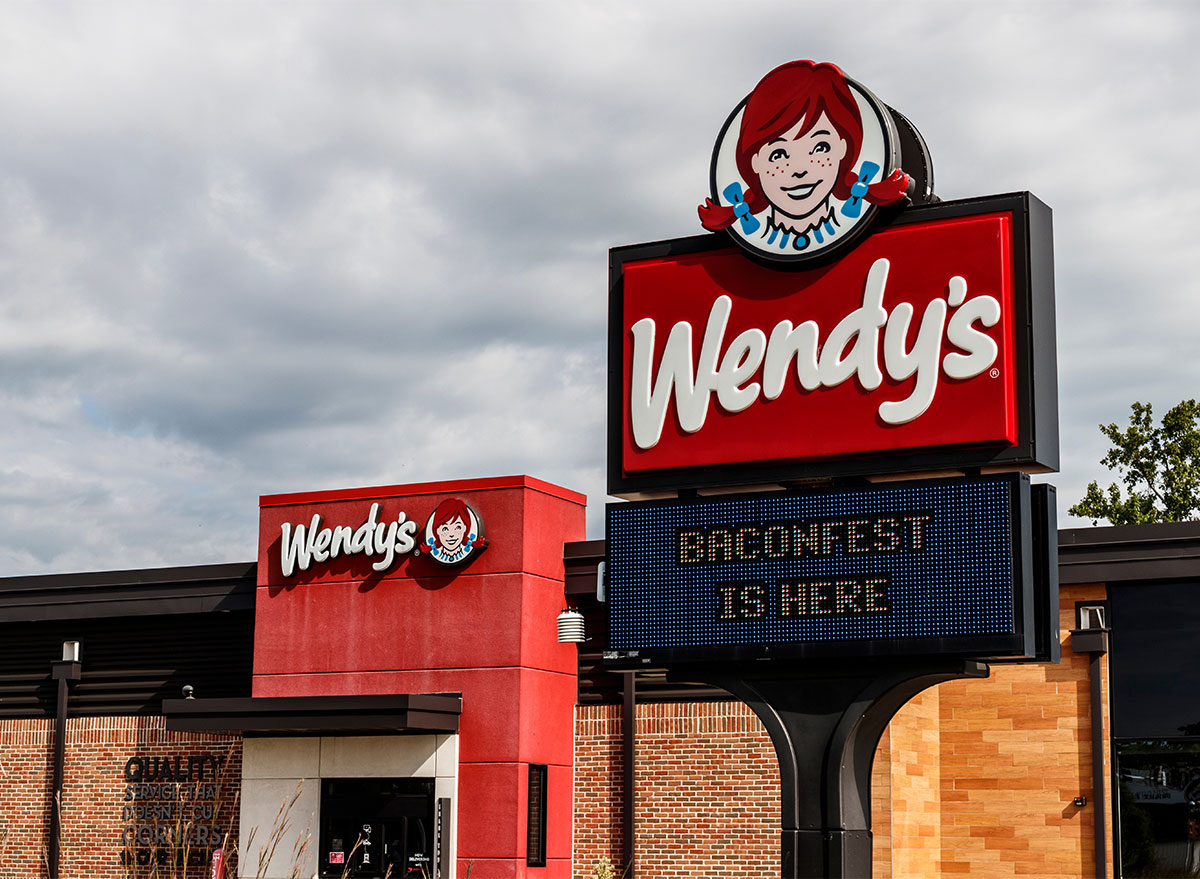 New Mexico Magazine rounded up the state's favorite foods, and they included items such as chile rellenos, huevos rancheros, and tamales. All of these dishes are decidedly spicy—a flavor that's lacking in most Wendy's food. Do you think we should tell NM residents that the spicy nuggets are back?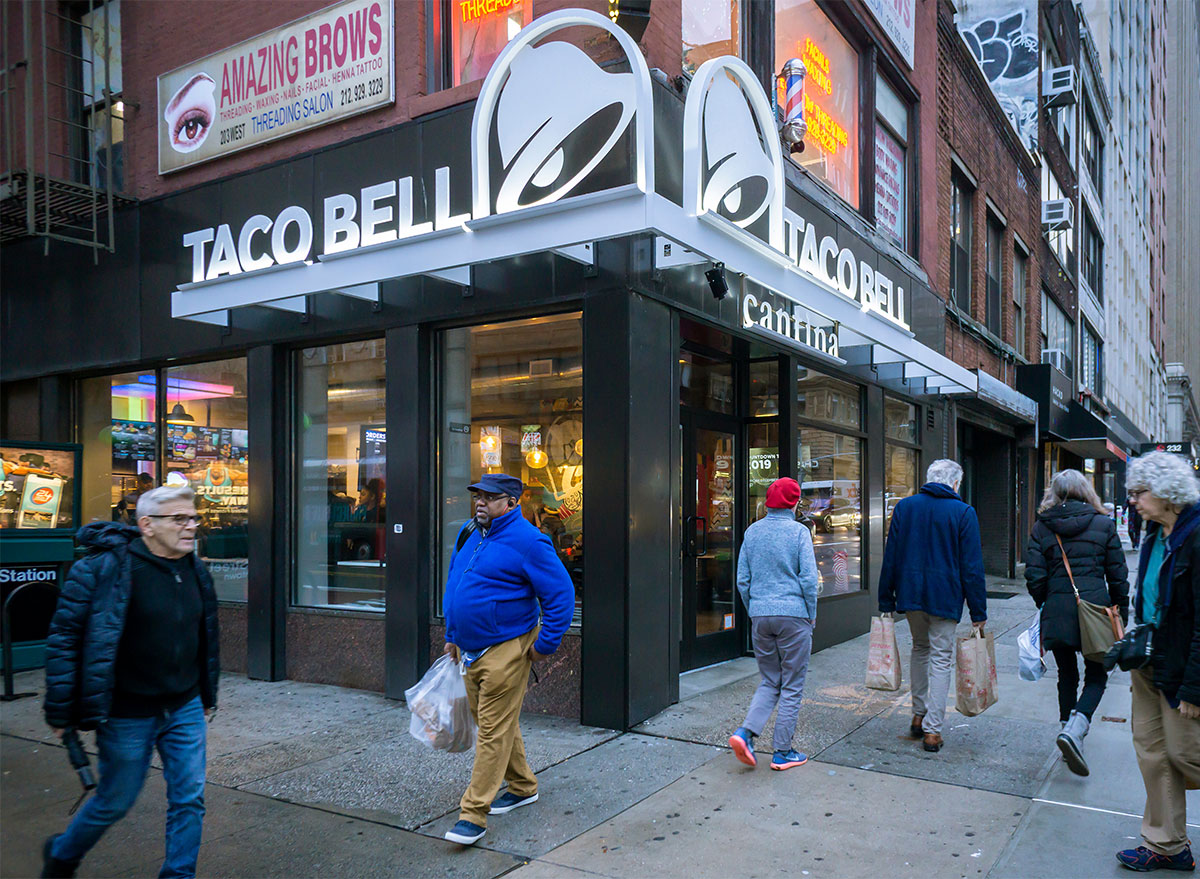 New York City alone has more than 25,000 restaurants—and that's not even considering the entire larger state. With that many options, it's no surprise that NY residents would find Taco Bell less than appealing. No offense, Taco Bell chihuahua!
NORTH CAROLINA: Burger King
North Carolina has no shortage of home-grown fast-food options: Hardee's, Bojangles, and Cook Out were all founded in the Tar Heel State. And if you've ever had a Bojangles biscuit, you know Burger King's breakfast menu doesn't hold a candle to it.
NORTH DAKOTA: Burger King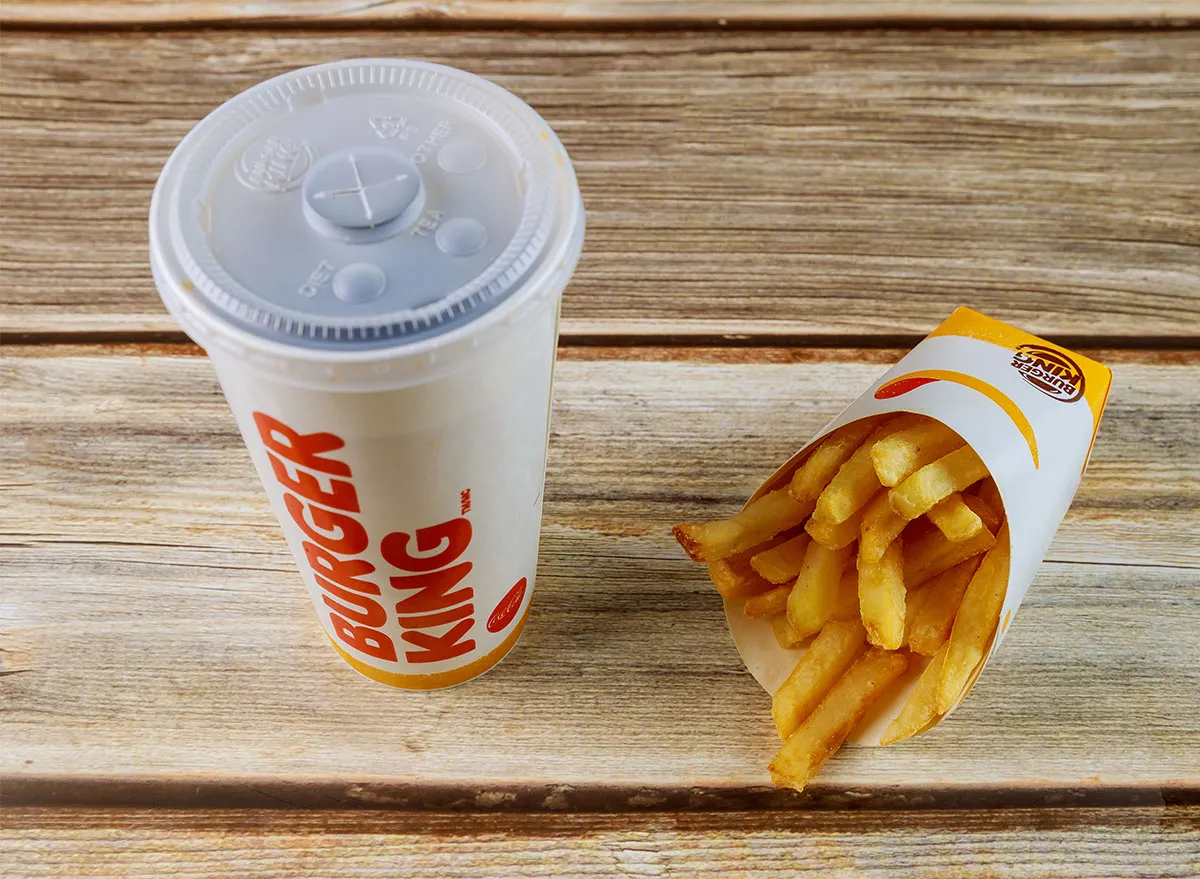 The sparsely populated North Dakota only has 25 McDonald's throughout its borders, making it the state with the least McDonald's. Maybe that low-count makes the Chicken Nuggets all that more delicious and endears it to North Dakotas, while they revile Burger King.
Ohio is the only state that detests White Castle enough to make it appear on this list, which is odd because Columbus, OH, is where the fast-food chain is headquartered. (Fun fact: Wendy's is also headquartered in Columbus, and Arby's was founded in Ohio!) However, the brand was originally launched in Wichita, Kansas, so there must be no hometown feels for Original Sliders.
Although maybe not considered one of the "main" chains, Sonic originated in Oklahoma. That could explain why Okies are using words like "gross" and "disgusting" for the Home of the Whopper: They're loyal to Sonic tots and limeades!
Taco Bell made news in 2020 for removing a number of its beloved items from the menu, such as cheesy fiesta potatoes. Fans made such an uproar on social, that the brand's CEO announced on Twitter that potato items will come back in March 2021. Based on their hatred of the fast-food chain, we'd guess those fans weren't located in Oregon.
According to DoorDash, the most popularly ordered food in 2020 was Mexican food—but in Pennsylvania, residents would say, "no por favor." The food delivery service also found that people who live in Philadelphia, in particular, enjoy throwbacks to "American classics."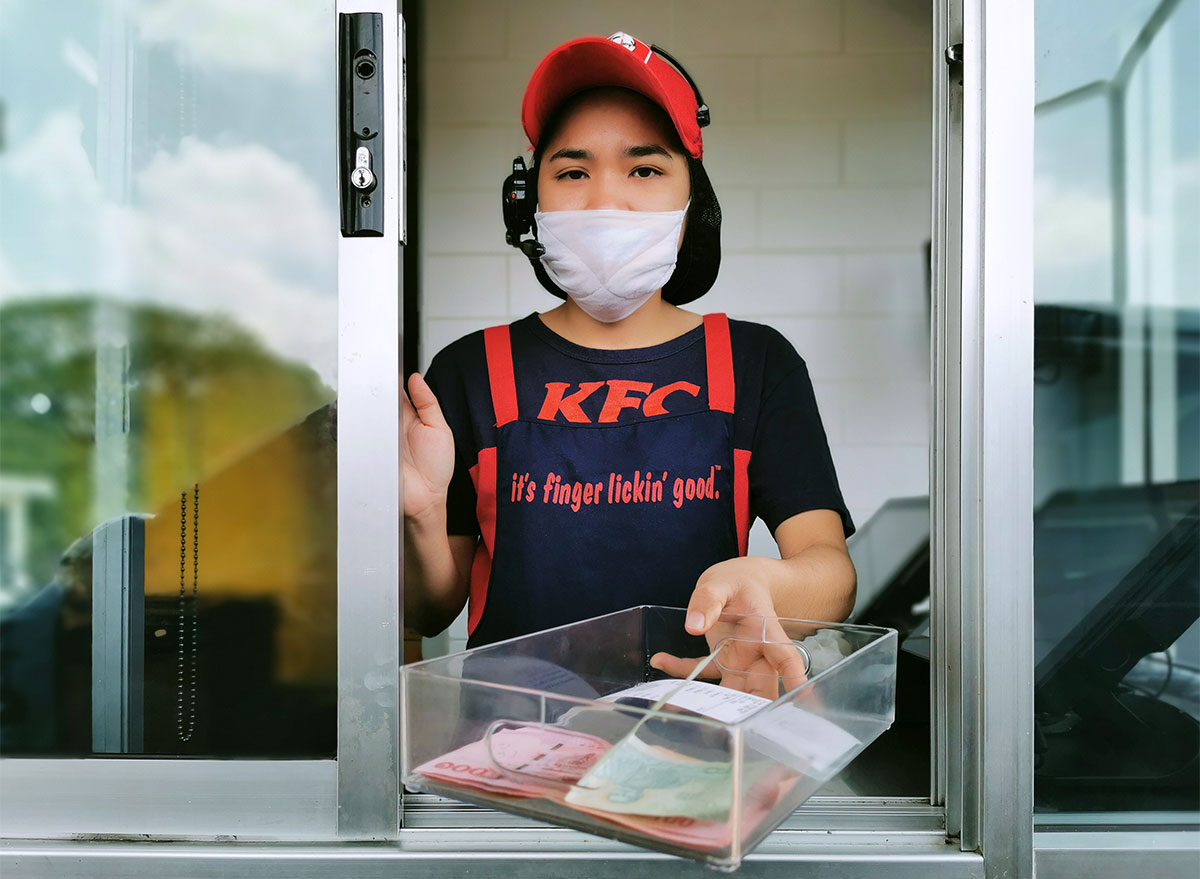 Rhode Island may be the smallest U.S. state, but that doesn't diminish its hatred of KFC. The chicken fast-food chain only made it onto the list four times, which means the New England State must not like fried drumsticks and Famous Bowls.
SOUTH CAROLINA: Taco Bell
As one of nine states to despise Taco Bell, South Carolina shares a hatred of the Tex-Mex chain with Wyoming, Pennsylvania, Oregon, and more. Maybe if they introduced a Lowcountry Boil to the menu SC fans might change their tune … or not.
Home to Mount Rushmore, South Dakota ranks number 7 in the nation for the number of beef cattle. Maybe their love of quality beef is what gives them beef with McDonald's: Despite the latest marketing efforts, the brand still uses preservatives.
Tennessee may be the birthplace of country music, but no one is crooning any tunes about the Golden Arches or its Quarter Pounders and fries, despite McDonald's fries coming in second in the Los Angeles Times' fast-food fry ranking.
Everything is bigger and Texas and that includes their hatred for KFC. The chicken chain only made this list four times, so that says a lot that it made it to No. 1 in such a large state. Speaking of a state that likes things large, do they know about the $20 Fill Up?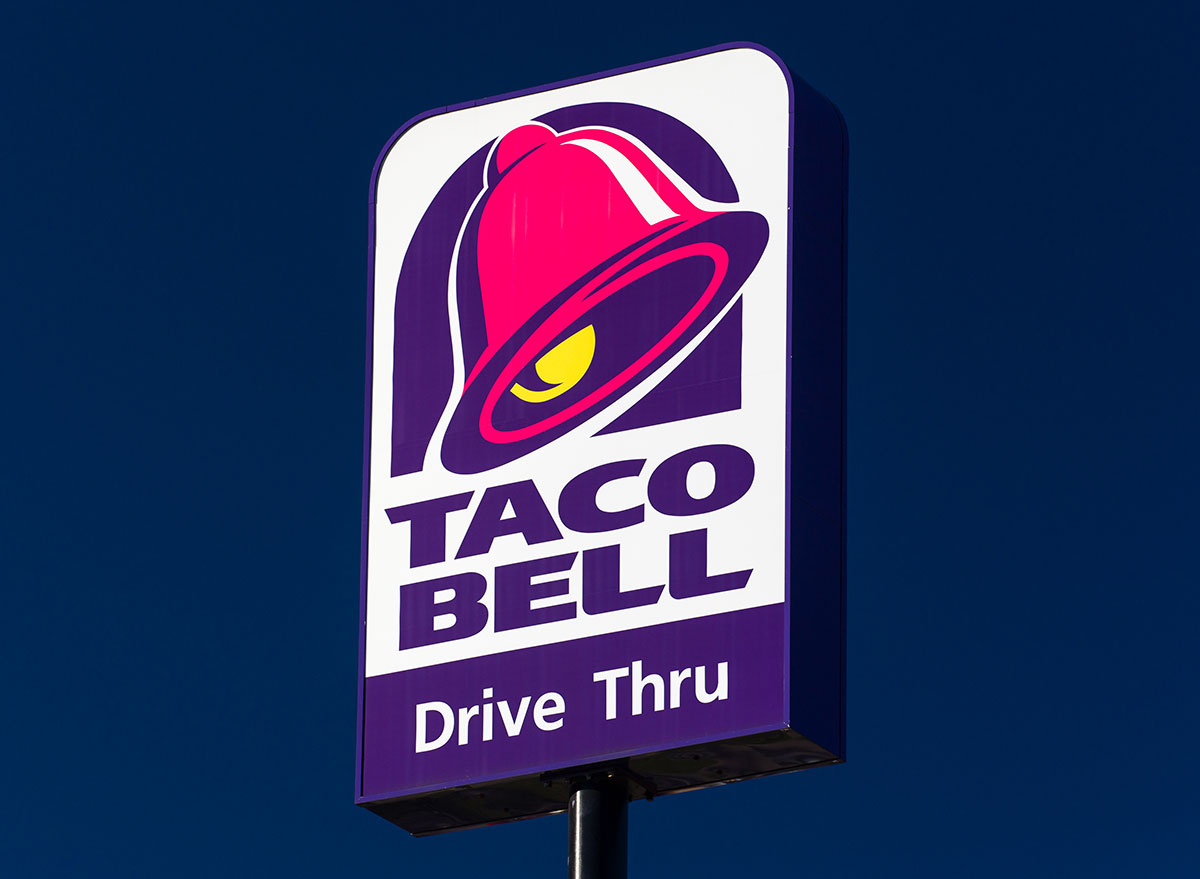 When is a taco not a taco? Well, if you ask someone from Utah, they may say when it comes from Taco Bell! From its tweets, the Western state's residents are saying, "Yo no quiero Taco Bell."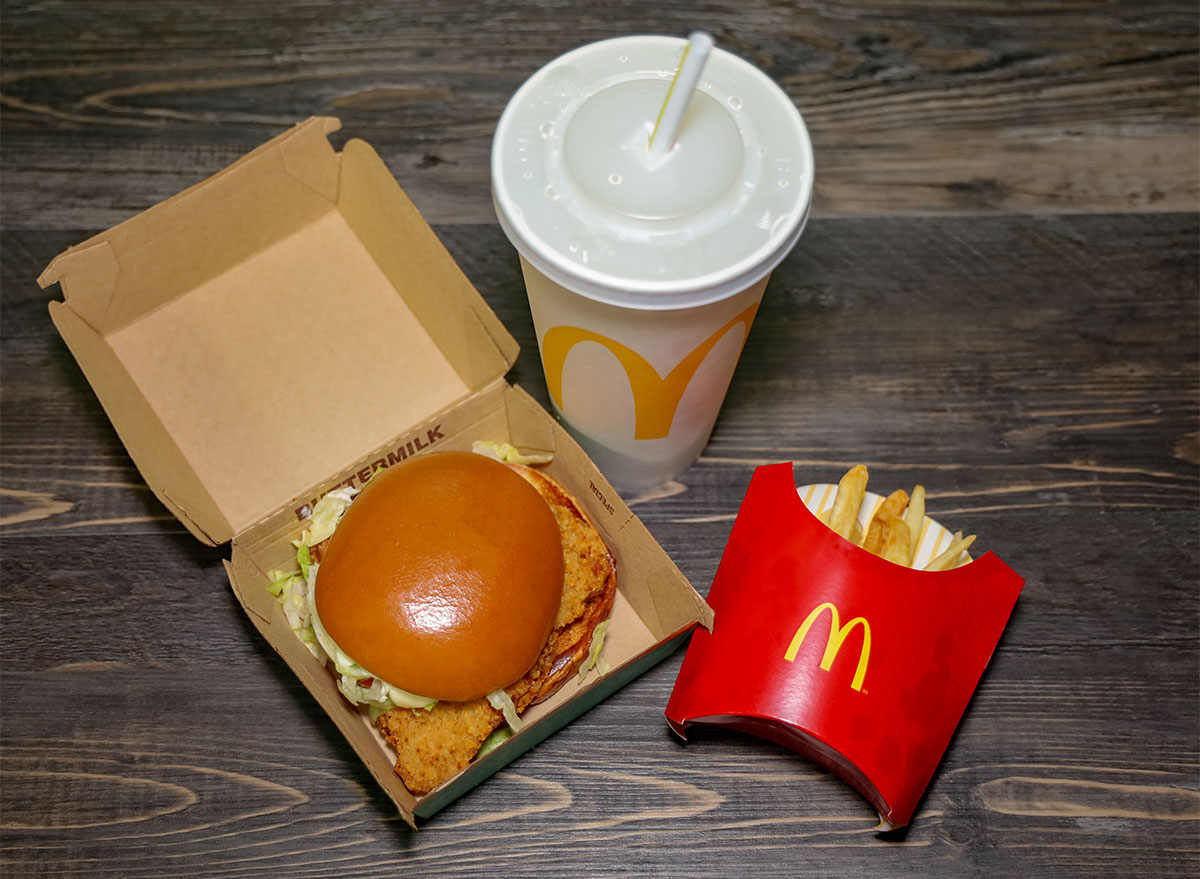 According to the United Health Foundation's most recent ranking, Vermont is the healthiest state in the U.S. That could indicate that Vermonters eschew all fast-food options, and with McDonald's ranking the top in the U.S., it makes sense they would be complained about most.
Eight U.S. presidents were born in Virginia, including George Washington, Thomas Jefferson, and James Madison. Despite that, The Old Dominion State doesn't have fond feelings toward Colonel Sanders and his restaurant KFC.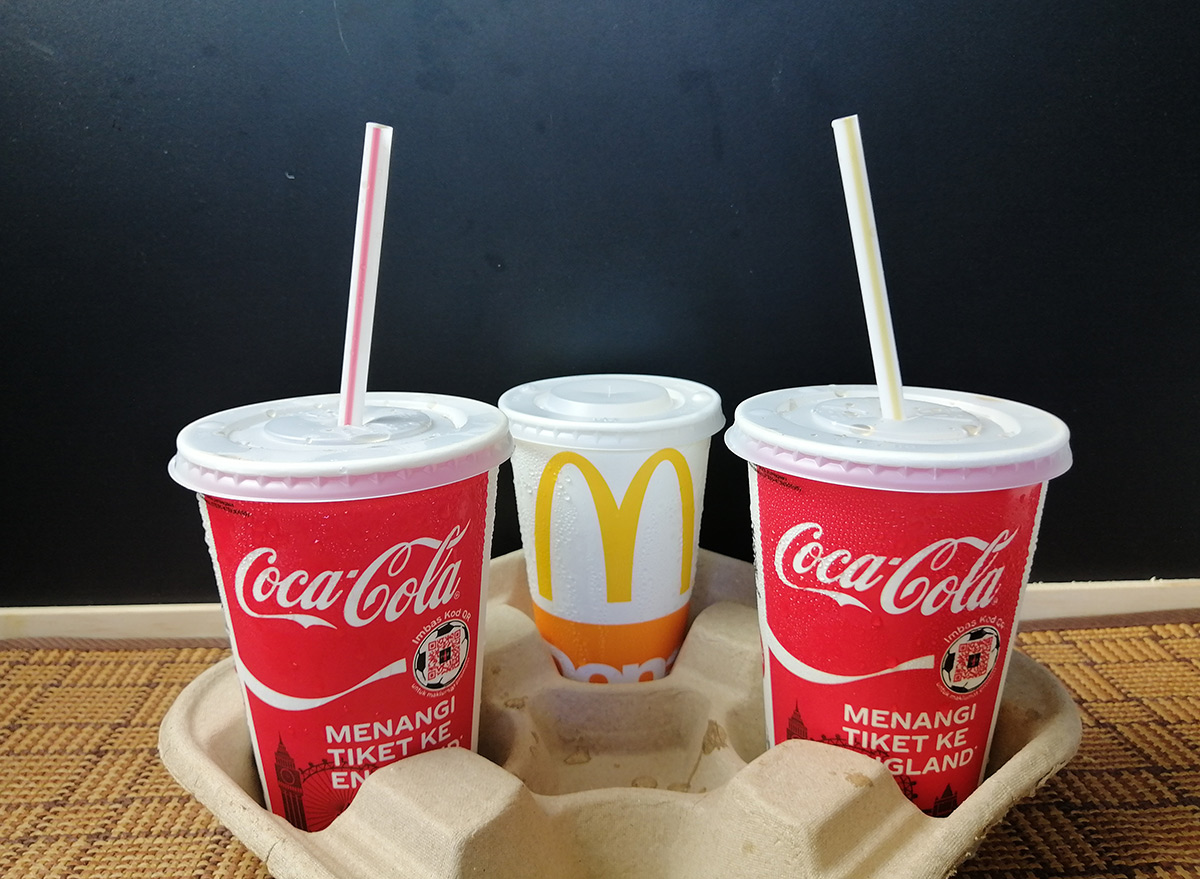 Whereas Alabama has the most fast-food restaurants per capita, Washington has the least. And despite being at different ends of that 50-state list, they share McDonald's as their most-despised chain.
WEST VIRGINIA: Burger King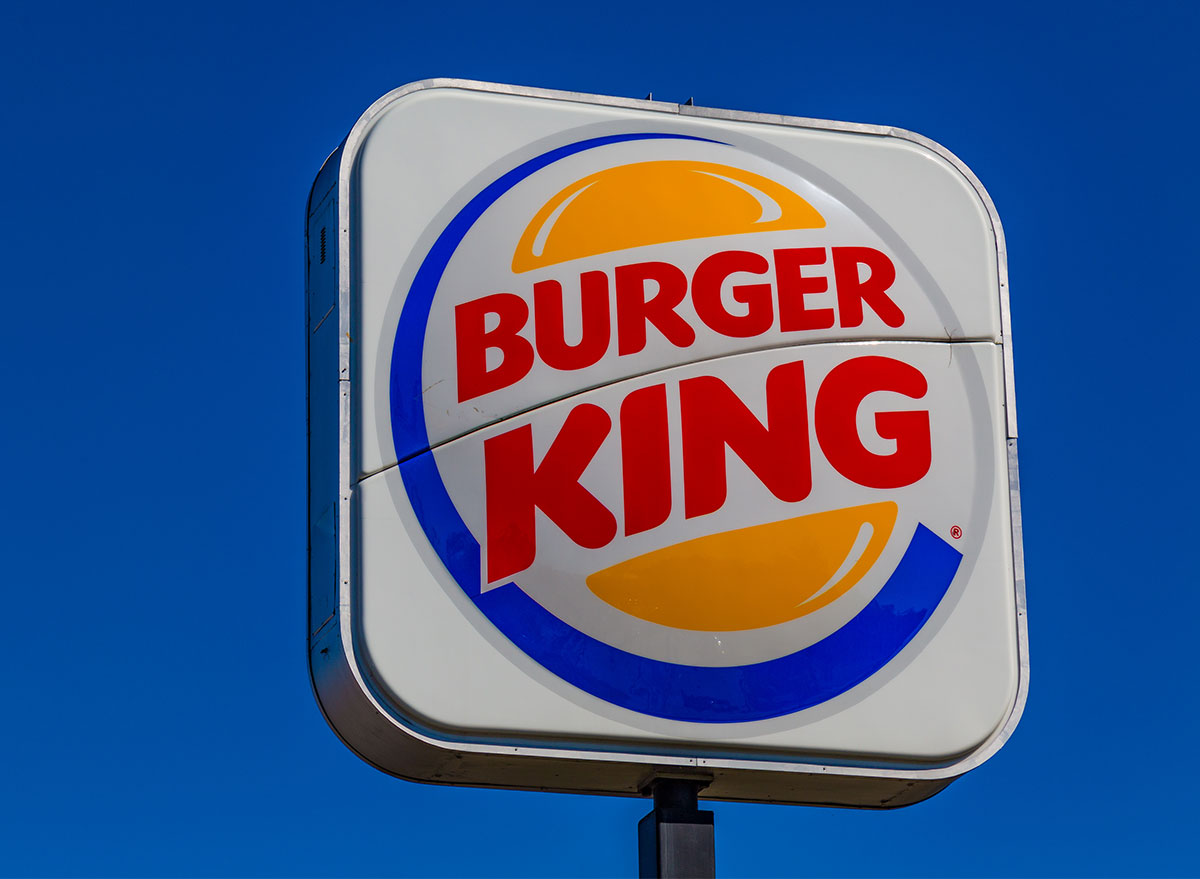 The final Burger King hater on the list is West Virginia. According to the state's government website, tourism is the No. 1 industry in the state. Typically, out-of-town visitors frequent fast-food chains, but they must be stopping by McDonald's while in WV instead.
Wisconsin is all about dairy: The state produces more than 23,000 pounds of milk per year. You'd think the state's love of quality cream would have them raving about the Wendy's Frosty, which contains milk, cream, and nonfat dry milk, among other ingredients. But no such luck.
Wyoming is the least populous country in the U.S., and the few people there apparently hate Taco Bell. Are we sure they know about Doritos Locos Tacos?
Read more about your favorite (or least favorite) fast-food joints:
11 Secrets Texas Roadhouse Doesn't Want You to Know
10 Secrets Chili's Doesn't Want You to Know
Dalene Rovenstine
A New York-based freelance journalist, Dalene Rovenstine often writes about food and drink and health, as well as entertainment, beauty, and other lifestyle topics.
Read more about Dalene