This Is The #1 Most Popular Super Bowl Dip in America
This classic dip is beloved by football fans across the country, according to new data.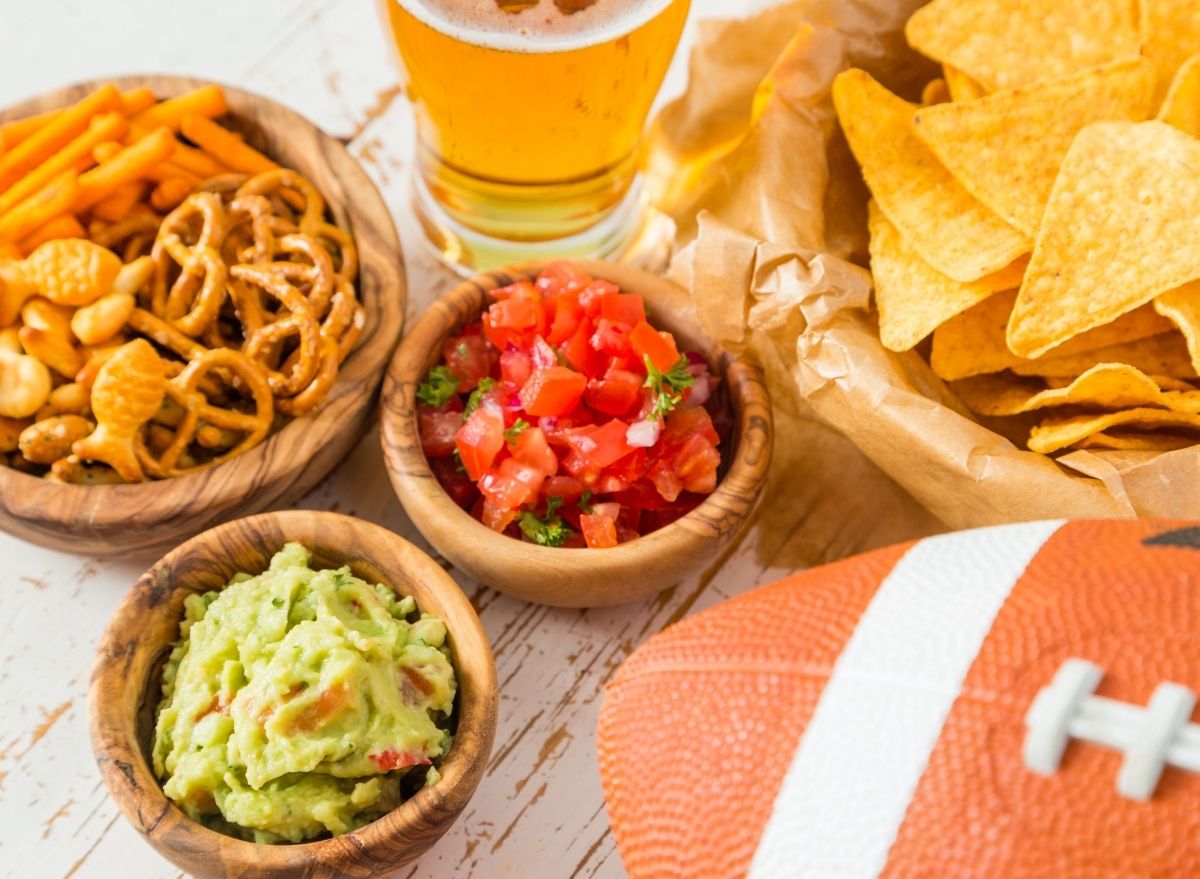 The Super Bowl without a really good dip would be just another football game. After all, you and your guests need to do something with all those chips. According to a survey of 2,000 users of the delivery service Instacart, 99% of Super Bowl watchers intend to consume some kind of chip on Sunday. And tortilla chips lead the pack with 76% planning to purchase regular tortilla chips. The most popular chip to buy is Tostitos Scoops, which are literally made for scooping up dip.
There's another reason for dip, and that comes in the form of chicken wings. The number of orders for chicken wings doubled in the week leading up to last year's game, according to Instacart, and the delivery service expects to see the same thing this year. That being said, when it comes to dips for chips or wings, there are definite regional differences and each state has its own favorites.
Read on to find out the #1 most popular Super Bowl dip in America. And next, if you're looking for more tasty and healthy appetizers, you can get access to over 11,000 recipes in the WW app when you sign up today. WW's new PersonalPoints™ Program means reaching your goals doesn't have to include losing out on delicious moments—no food is off limits!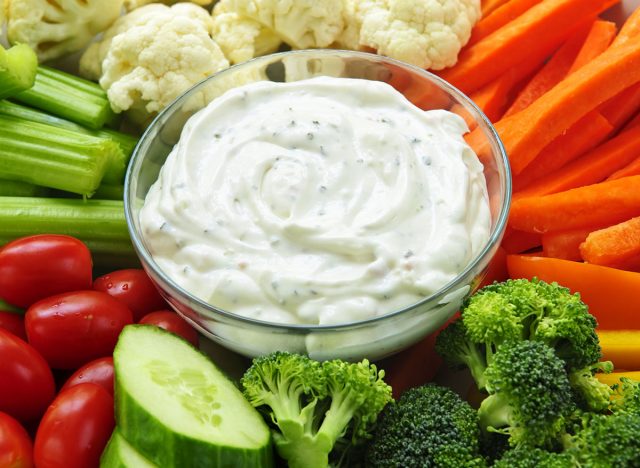 While ranch dressing is slightly favored over blue cheese dressing across the country as a wing dip, with 51% of respondents preferring it, it's only the favorite dip in Iowa. Overall, it's the favorite wing dip in the South and West.
Blue Cheese Dressing – 6 states
The Northeast is the place people crave blue cheese dressing to cool down a hot wing. Six states called this their favorite game-day dip including, New York, New Jersey, Pennsylvania, Virginia, South Carolina, and Tennesee.
Spinach-Artichoke Dip – 8 states
Coming up next is that creamy concoction that no one can resist: spinach-artichoke dip. Eight states are putting out this spread including Nevada, Idaho, Utah, South Dakota, Michigan, Missouri, Florida, and Alaska.6254a4d1642c605c54bf1cab17d50f1e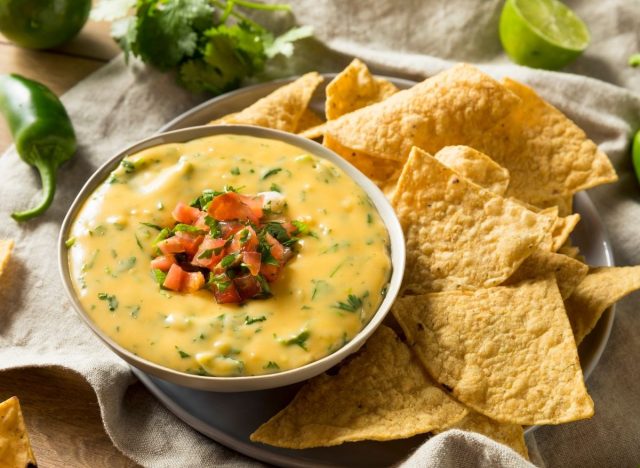 Next up is hot and creamy cheese dip–or queso to those in the know. Nine states are dipping their chips in some form of cheese dip including New Mexico, Colorado, Kansas, Ohio, Kentucky, Arkansas, Alabama, Georgia, and Hawaii.
Nine states opt for a lighter dip and serve salsa with their salty chips. This is a favorite in the Northeast with Maine, New Hampshire, Massachusetts, Rhode Island, and Connecticut all ordering some kind of salsa for the Super Bowl. West Virginia, Mississippi, Oklahoma, and Montana also favor salsa.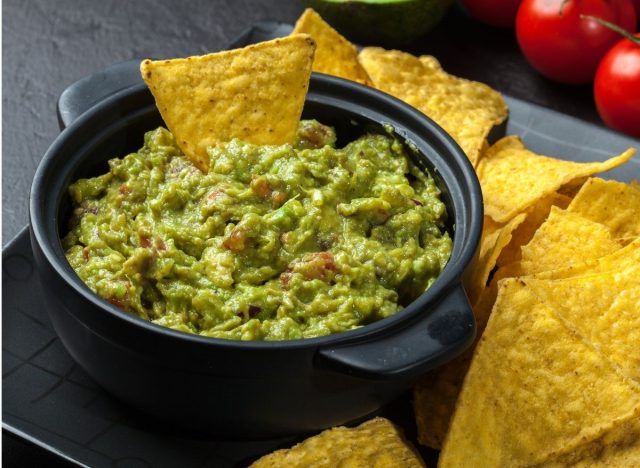 And finally, the number one dip in America, favored by the other 17 states is none other than guacamole. Those are Washington, Oregon, California, Arizona, Wyoming, South Dakota, Nebraska, Minnesota, Wisconsin, Illinois, Indiana, Vermont, Delaware, Maryland, North Carolina, Louisiana, and Texas.
So if you're in one of these states, tilt the crowd in your favor by mashing up some avocados with tomatoes, onions, and cilantro. And if you're looking for something different, here are our 20 Best-Ever Guacamole Recipes. Also, in case you're wondering, the least favored dip on Sunday is hummus.
For even more healthy game-day food ideas, check out these great recipes for 2022.
Read more on the best snacks and drinks to serve at your party:
We Tasted 10 Popular Light Beers & This Is the Best
We Tried 5 Queso Dips & This Is the Best