Every Sit-Down Restaurant in America—Ranked by Popularity
A survey found that diners are most loyal to these restaurants across the U.S.
Dining out is a luxury for most people, so when you make the decision to head out and hit the town for some grub, it better be a place that you know serves great food and offers a hospitable environment. Popularity is a great preliminary step in assessing just how good a restaurant truly is in both departments, but which restaurants truly have the most loyal customers who keep coming back for more time after time?
YouGov, a firm that specializes in online research, has been keeping track of the most popular dining brands in America based on 7,500 interviews, conducted from August 2019 to August 2020. According to YouGov, popularity is "calculated by taking the proportion of people who view something positively and showing it as a percentage of all of the people who have given any opinion about that thing, including 'have heard of.'"
The sit-down restaurants are ranked from least to most popular, according to YouGov rankings of positive opinions.
Get reading to find out which eateries made the list—you may just see a couple of your go-to spots! Then, read up on what menu items you should avoid at your favorite spot in our exclusive report on The #1 Worst Menu Option at 76 Popular Restaurants.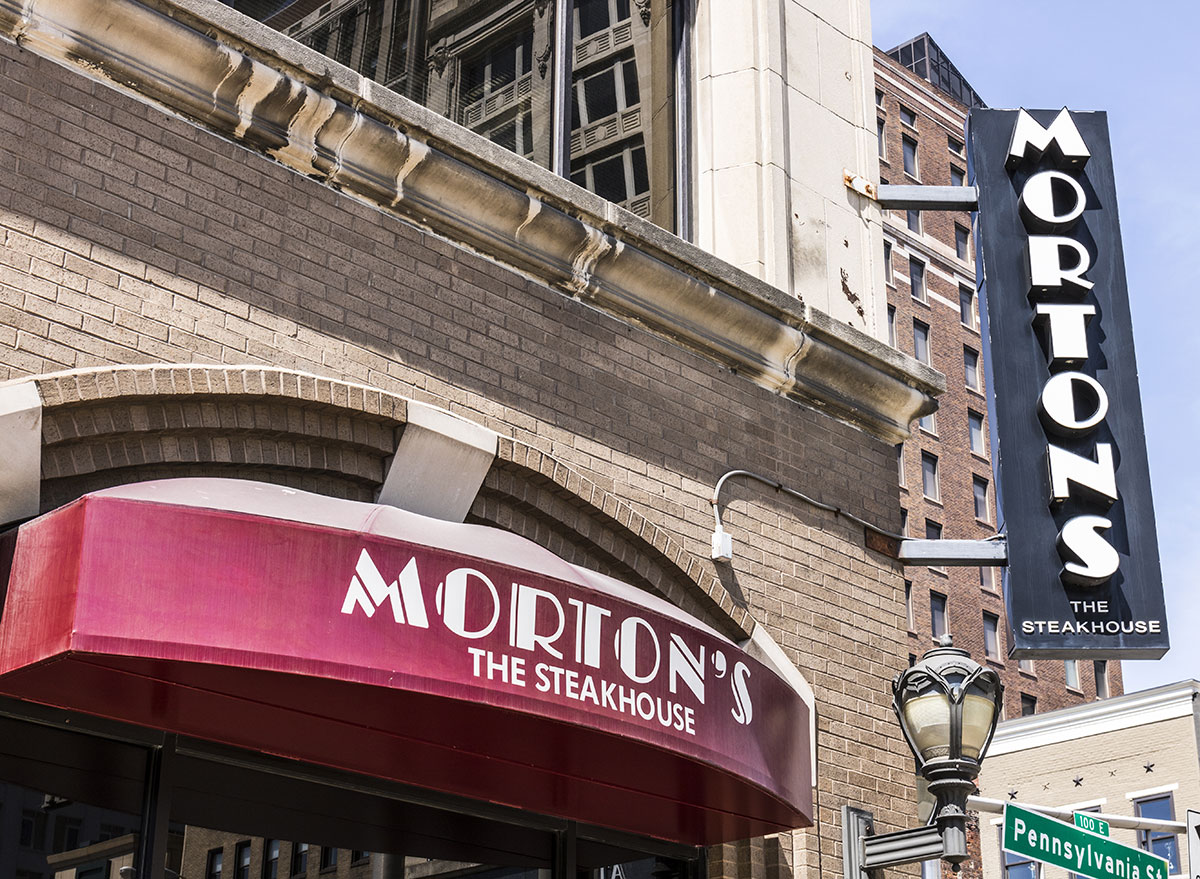 Twenty-eight percent of YouGov survey respondents had a favorable view of this steak restaurant.
This Mexican restaurant has gained favor with 29% of Americans. Yum.
Bennigan's only has a handful of locations in the U.S. nowadays. But it's still recognizable enough that 30% of YouGov survey respondents had a favorable view of the chain.
Feeling nostalgic? Only 1980s Kids Will Remember These Restaurants.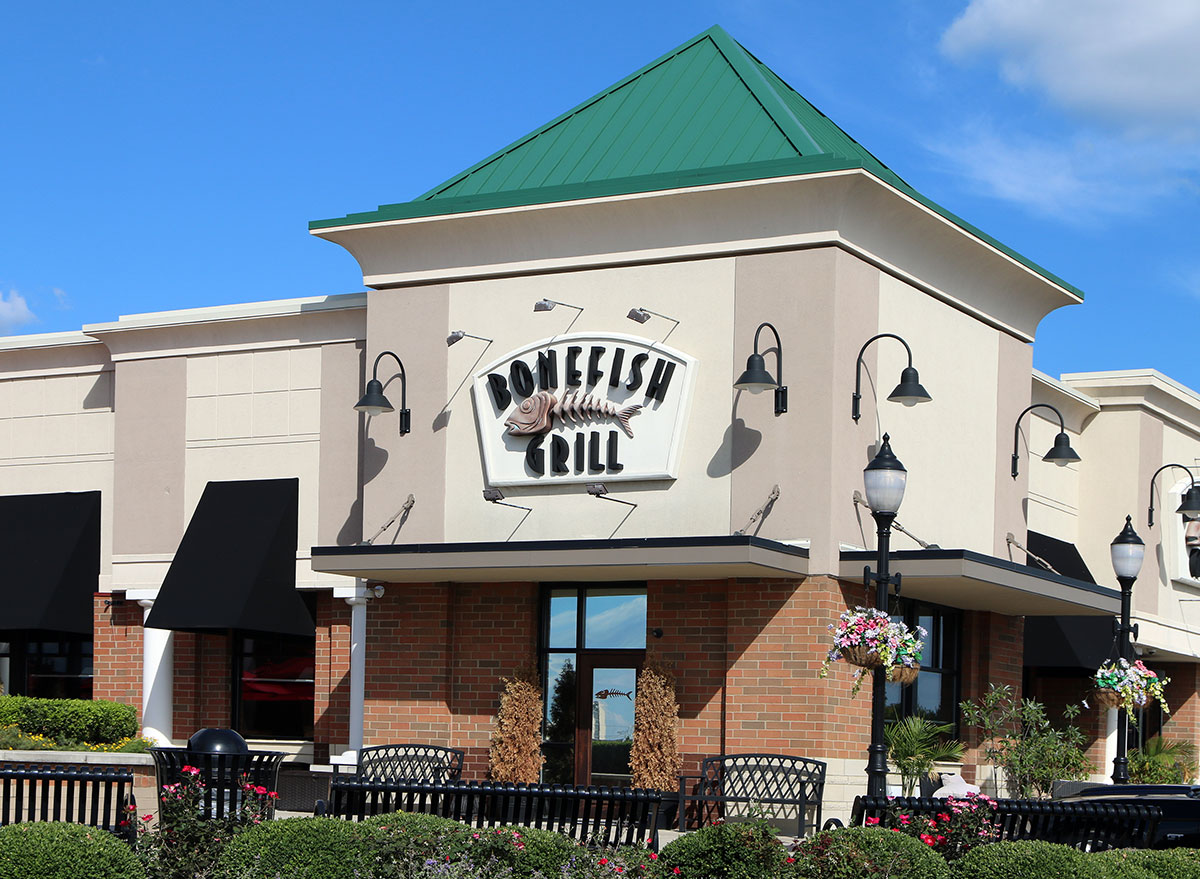 Can you guess what this full-service restaurant serves? Yep, a variety of seafood dishes are offered at Bonefish Grill. For example, at brunch, you can pick between items such as the Saucy Shrimp + Grits and the Filet Mignon & Lobster Eggs Benedict.
Logan's Roadhouse was the 103rd most popular restaurant in YouGov's survey. We have some bad news, though: It's one of the 27 Beloved Restaurants That Are Quietly Vanishing.6254a4d1642c605c54bf1cab17d50f1e
There's something about having a chef prepare your meal in front of you that appeals to 31% of Americans.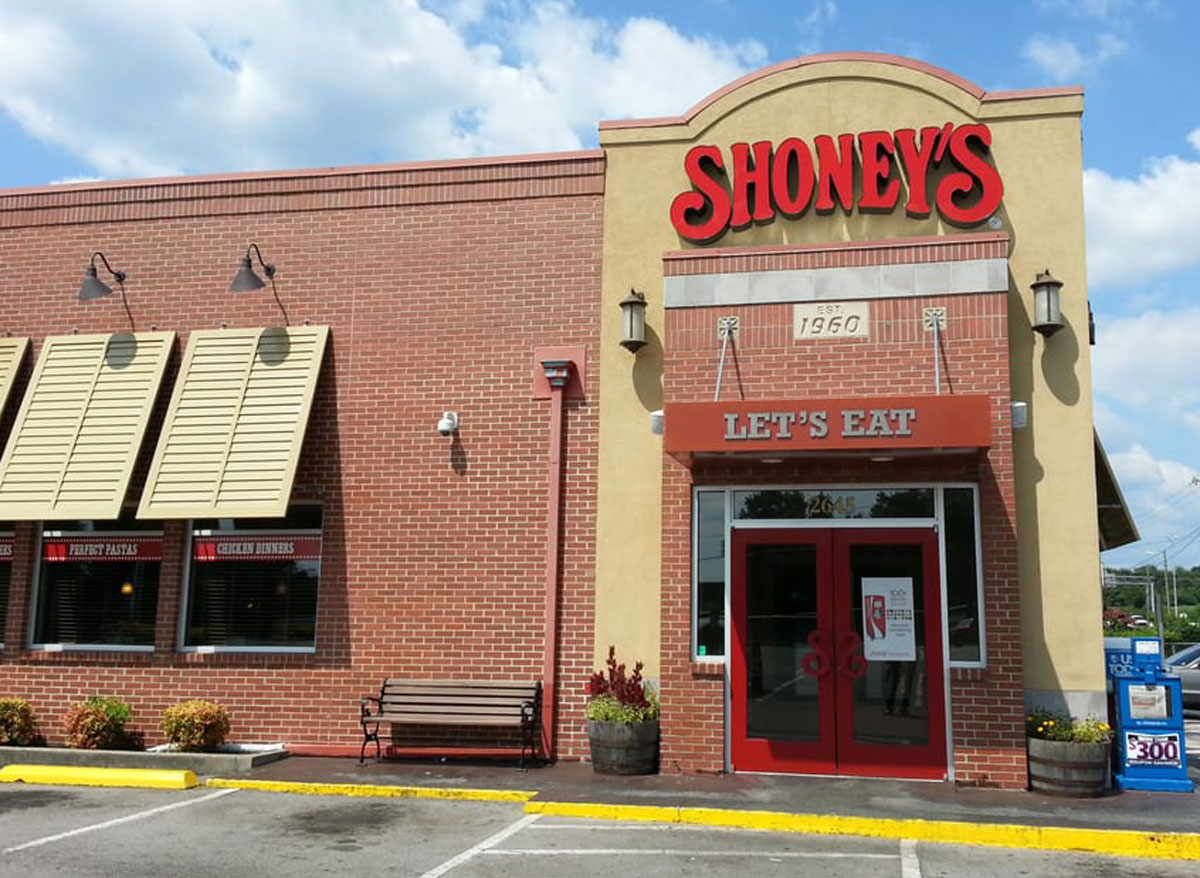 Thirty-one percent of survey respondents had a favorable opinion of Shoney's. Maybe it's the cute little Shoney Bear!
And if you're headed to the chain, here are The Best & Worst Items at Shoney's.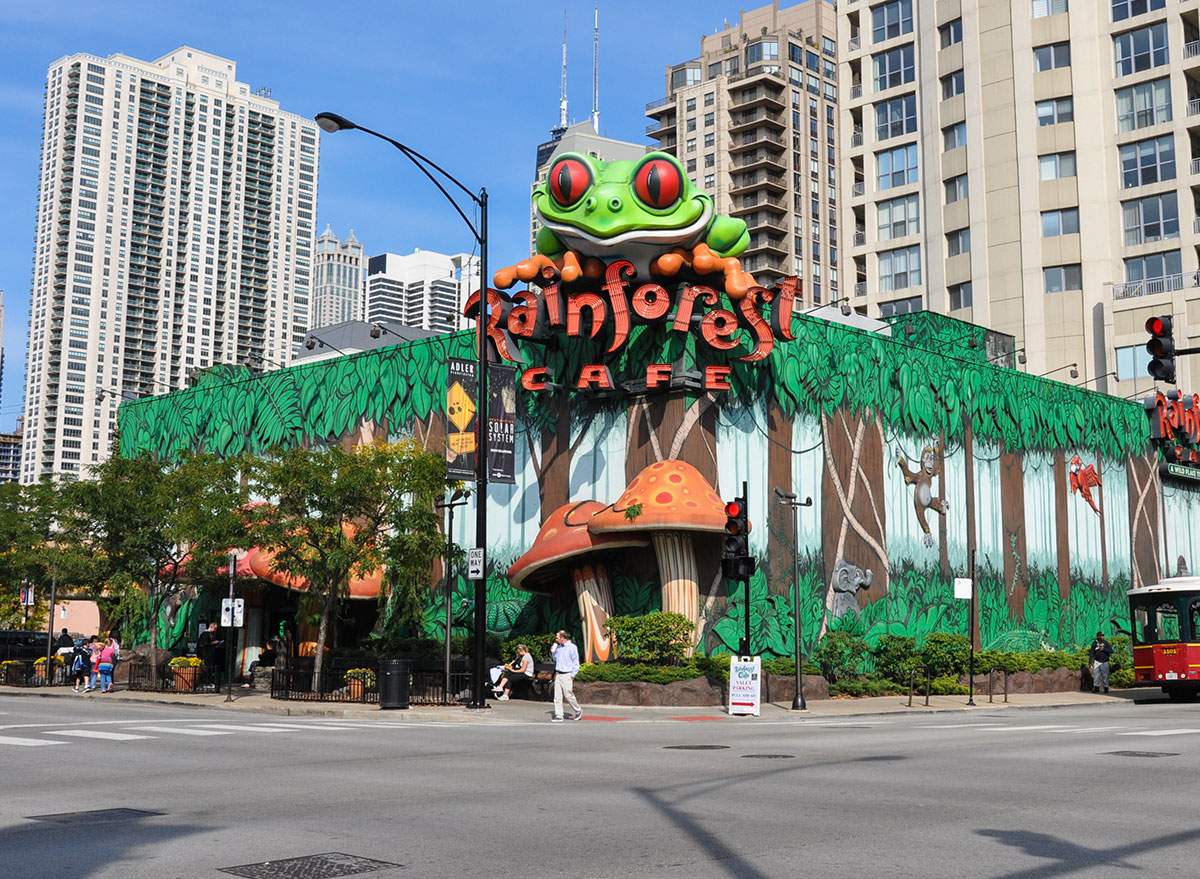 Rainforest Café has declined significantly over the years, but some YouGov survey respondents still have a soft spot for the themed restaurant. Thirty-one percent of respondents gave this restaurant a thumbs-up.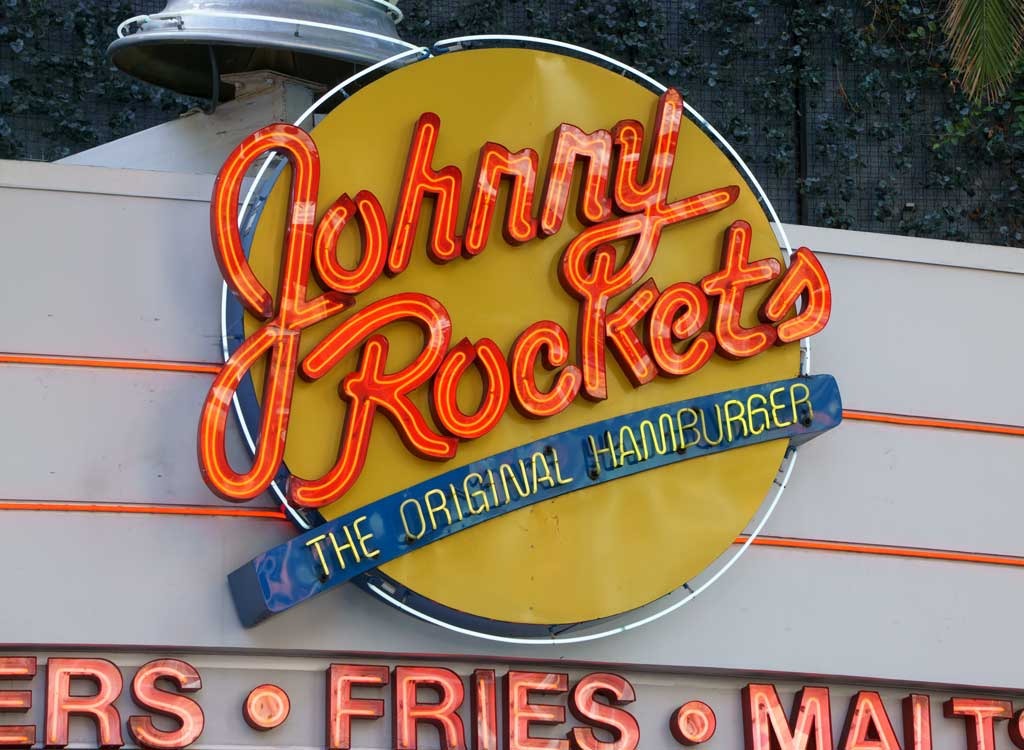 Fans of burgers and shakes love Johnny Rockets, which had a 31% approval rating among YouGov's survey respondents.
Here are The Best & Worst Menu Items at Johnny Rockets.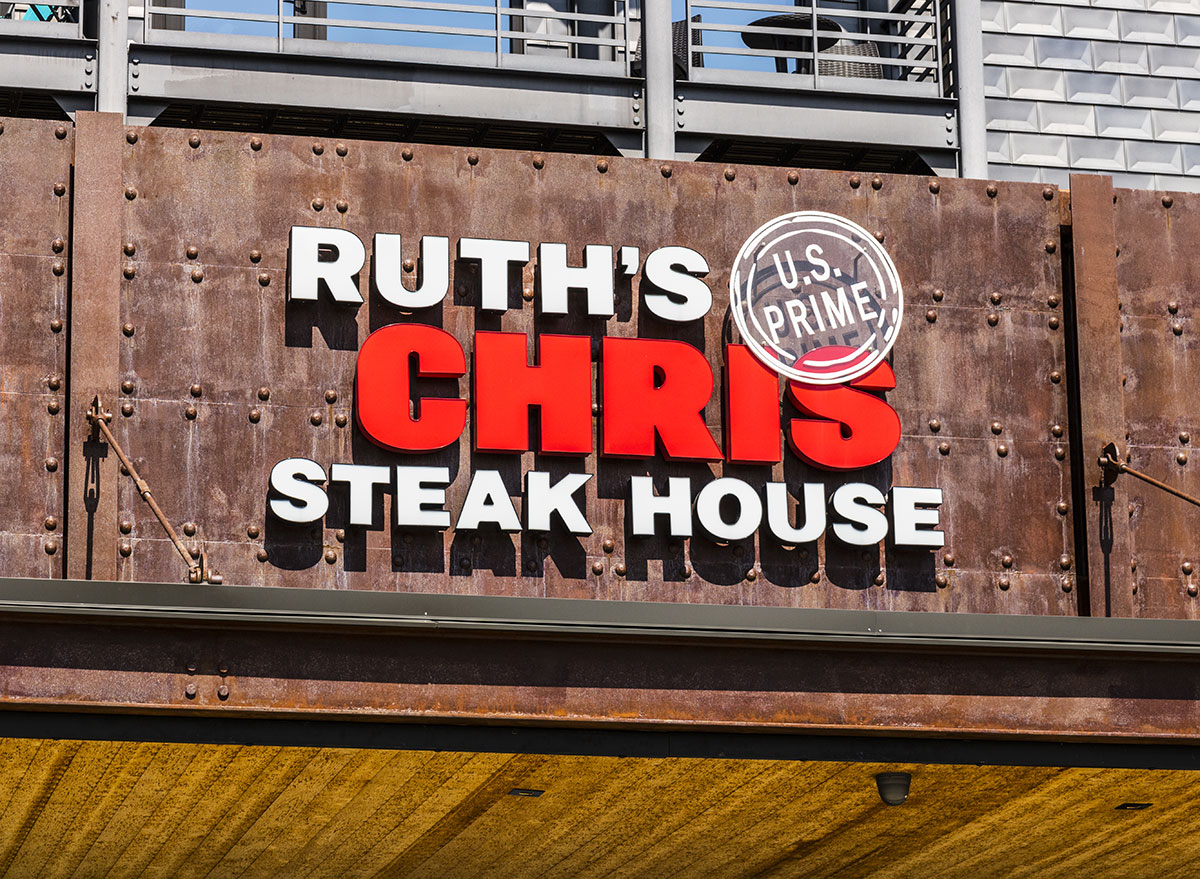 If you're looking for a mean steak to chow down on, Ruth's Chris is your go-to spot. Some 34% of respondents say they enjoy experiencing this place for its food and atmosphere.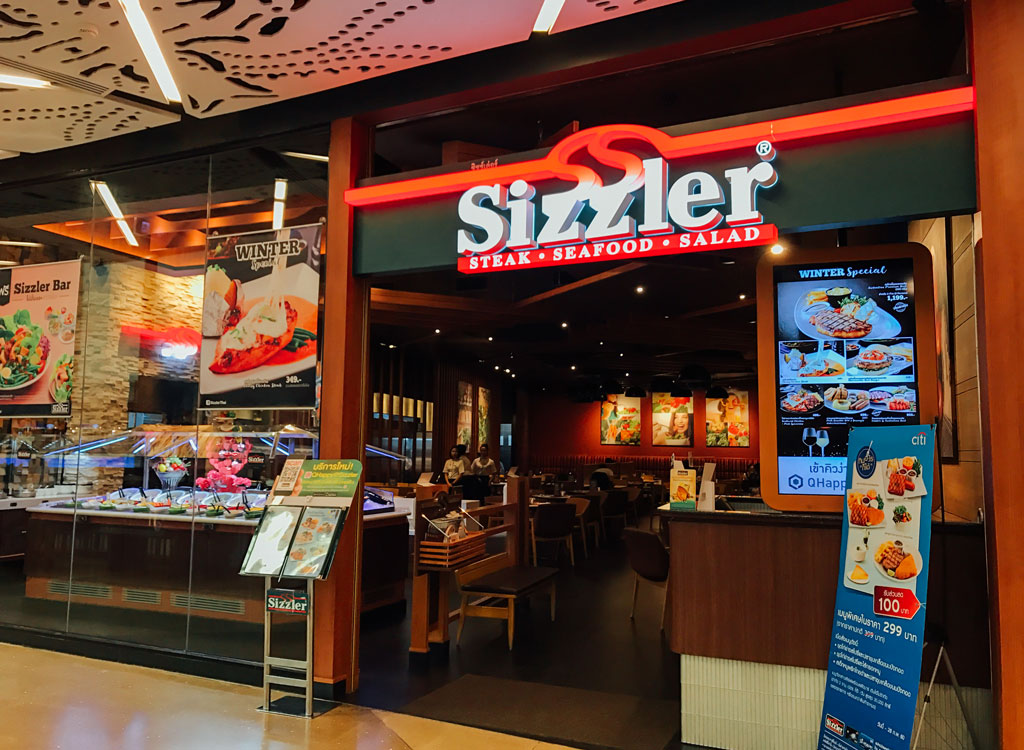 Despite selling USDA Choice Steaks and sustainable seafood, Sizzler is only favored by 34% of Americans.
Thirty-four percent of the YouGov survey respondents said they love Famous Dave's Bar-B-Que, which serves up anything that you can slap BBQ sauce on, including ribs, sandwiches, and platters.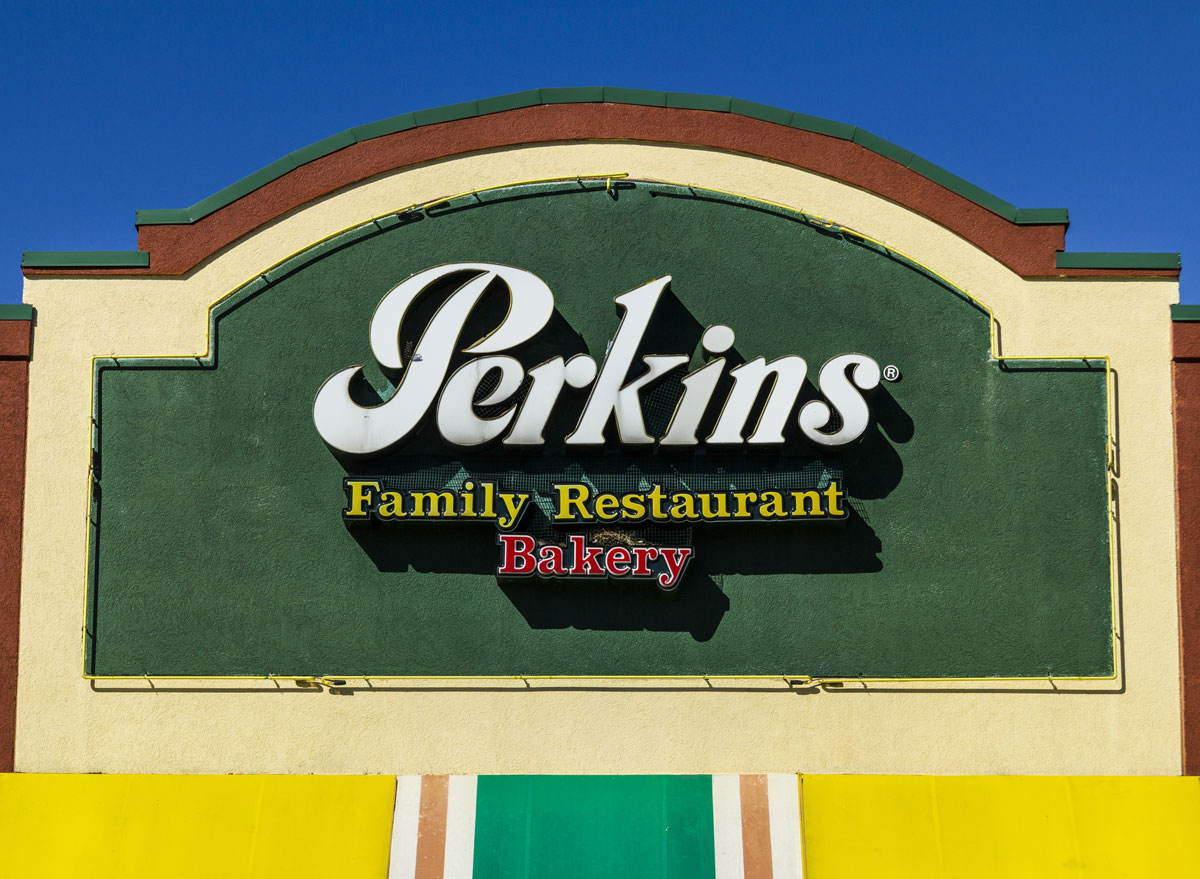 You can get everything from breakfast to dinner at this family restaurant, but customers don't seem to think of it very highly. That might be why the chain filed for bankruptcy in 2019.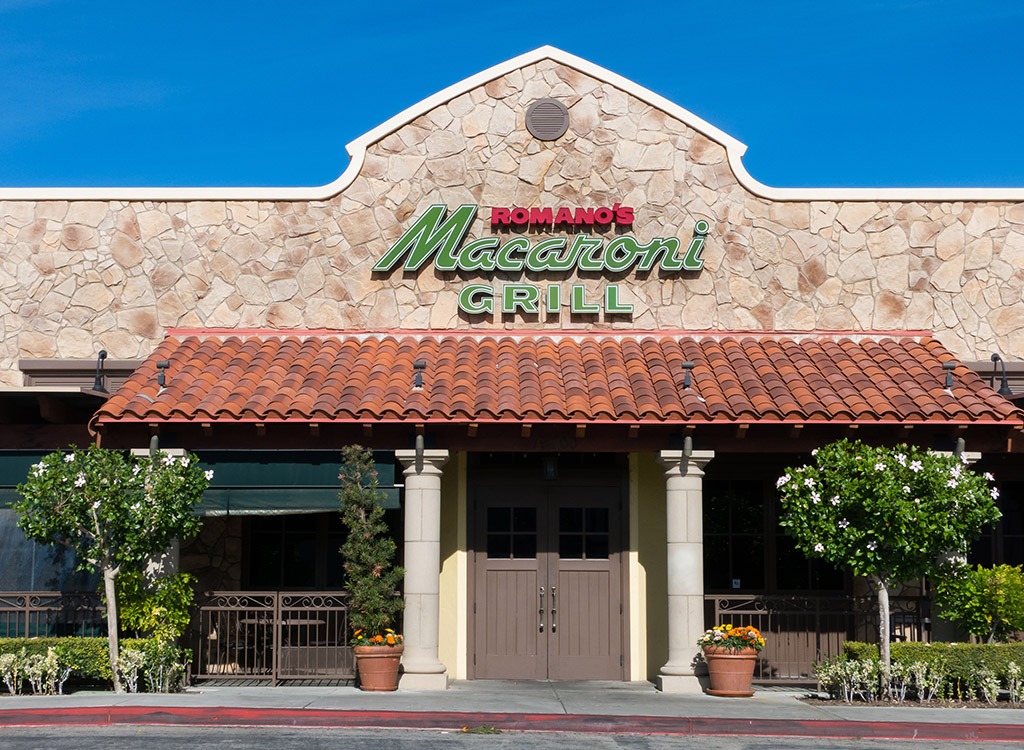 Romano's Macaroni Grill is certainly not the most popular Italian sit-down restaurant in America. Only 35% of those surveyed had favorable things to say about the brand.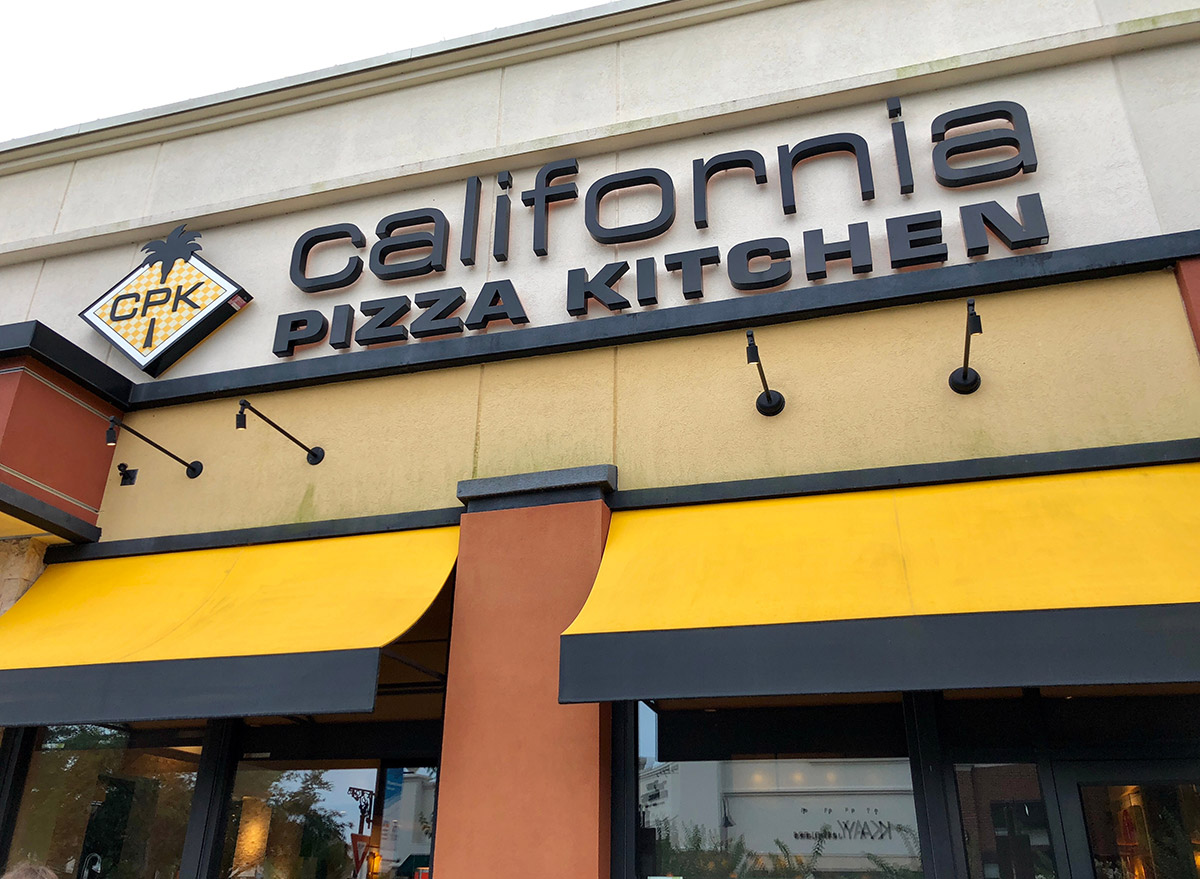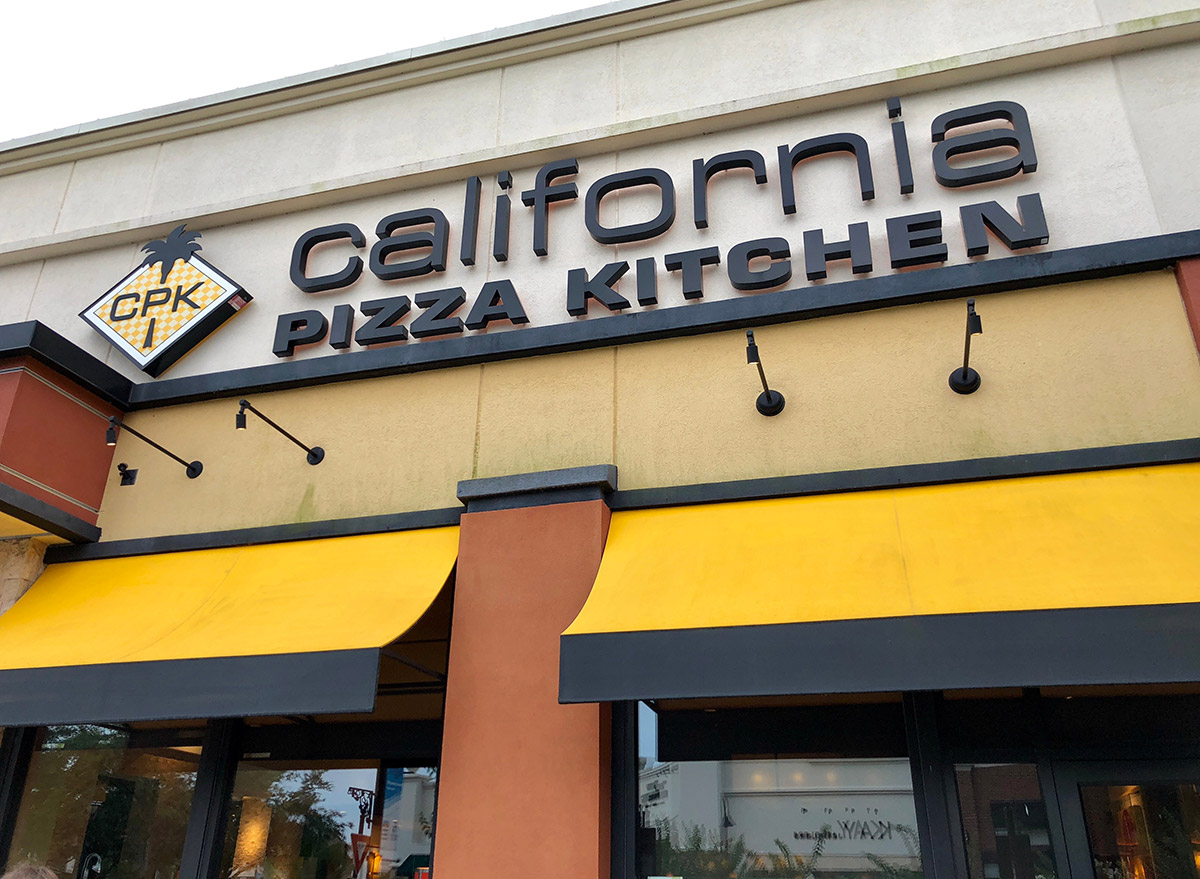 You can get overflowing salads, delicious pizzas, and some of the best buffalo cauliflower bites at this chain, but CPK's menu offers aren't enough to convince 64% of Americans that they're a great restaurant. California Pizza Kitchen is low in the minds of customers, ranking as the 79th most popular restaurant chain overall and only the 26th best sit-down restaurant chain.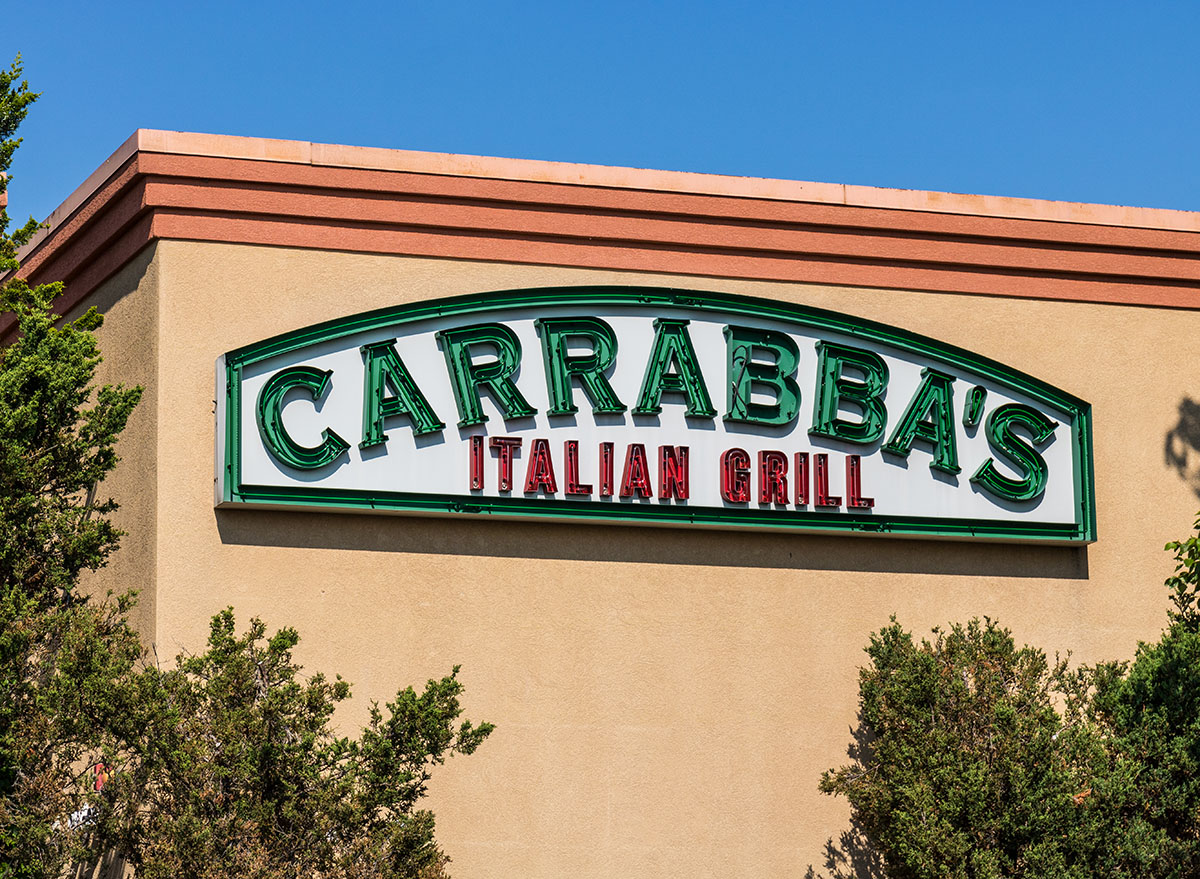 Carrabba's is the place to go to satisfy that craving for Italian cuisine. This sit-down restaurant has accumulated quite the brand loyalty too, with 36% of survey respondents saying they like the restaurant.
Thirty-eight percent of survey respondents had a favorable view of this steakhouse.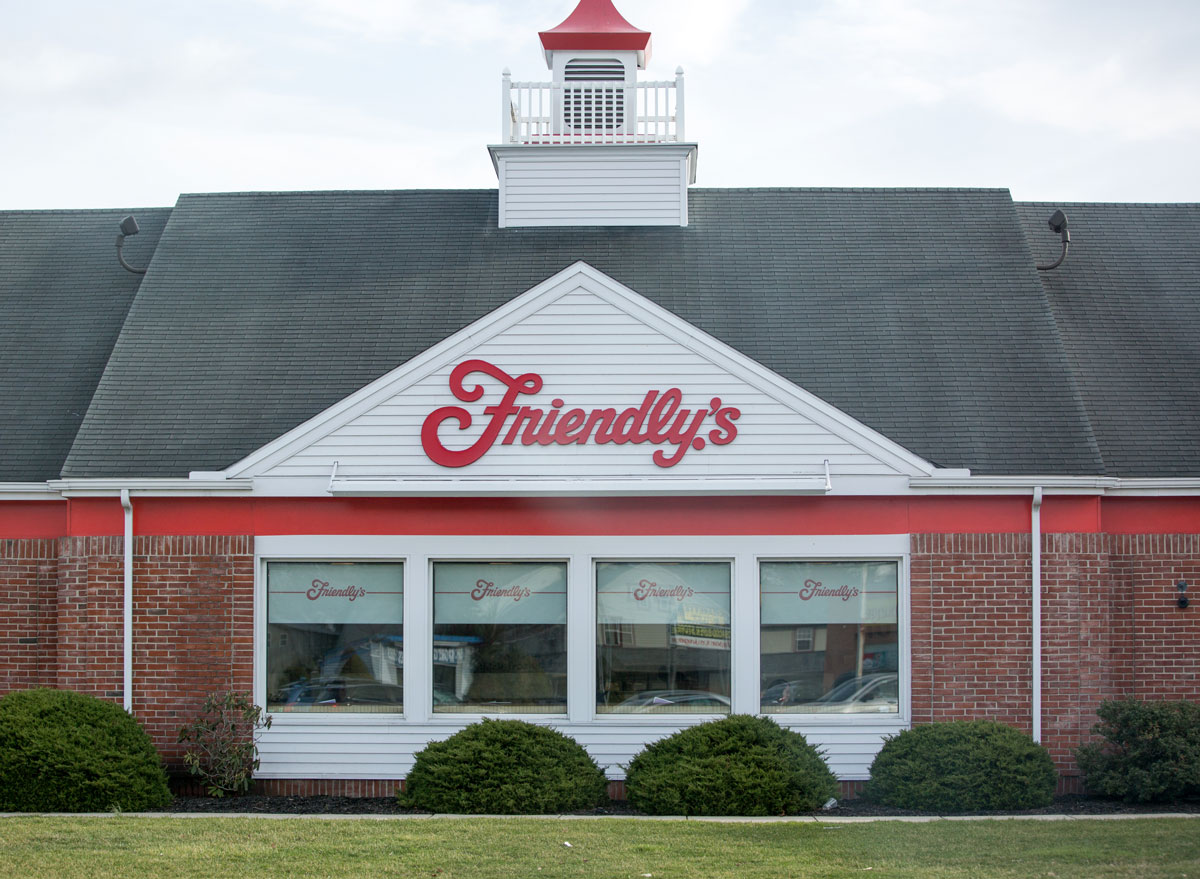 This east coast staple won over the hearts of many kids with their creative sundaes, but it sounds like parents weren't too pleased with the service. The chain only gets 38% in terms of popularity.
With a 40% popularity score, this beach-themed seafood restaurant doesn't excite people as much as a day at the beach.
Although fans of Lone Star Steakhouse describe it as "good quality, family-oriented, excellent customer service, good value for money and reliable," it's still not that popular in America, with only 42% positive opinions of it.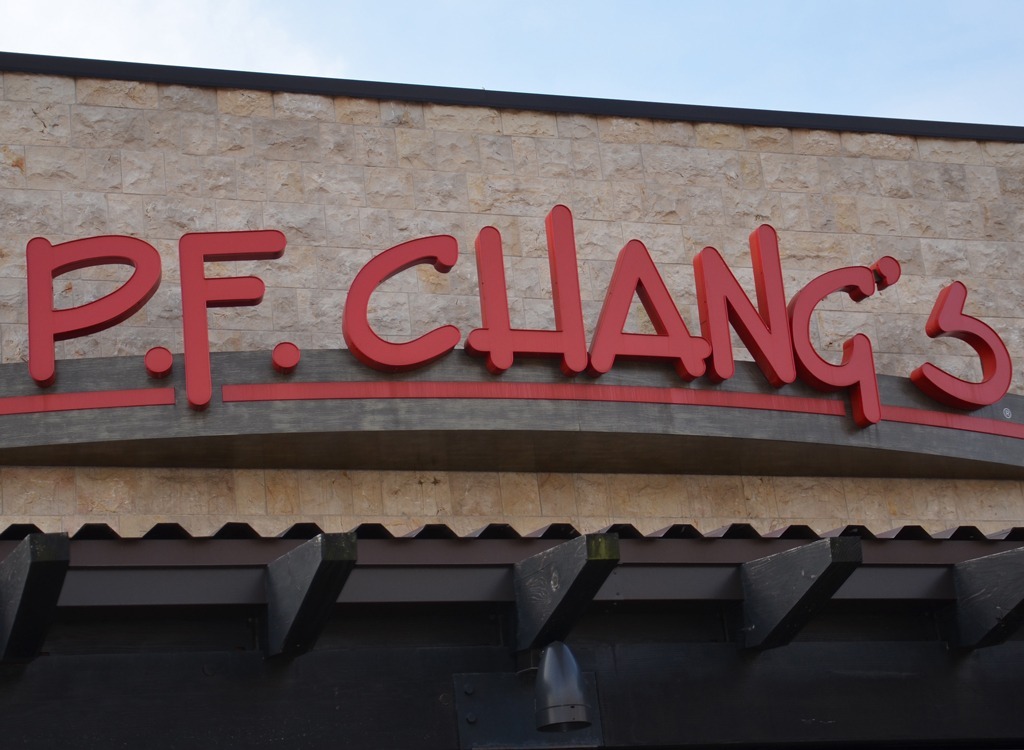 Customers are fans of this "stylish," "good quality" Chinese restaurant chain with locations across America.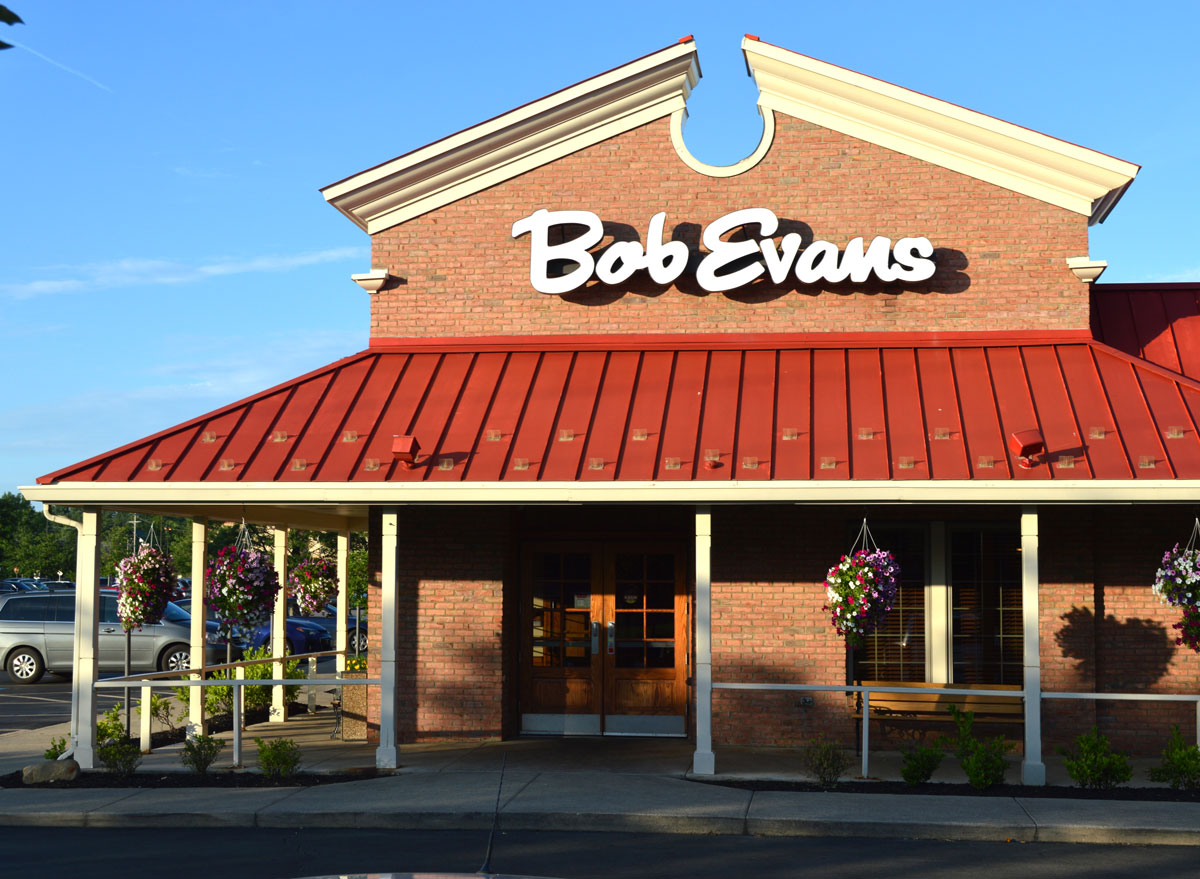 Bob Evans has some of the best breakfasts around, but the chain is only the 64th most popular chain in America, and it scored a 43% popularity measure.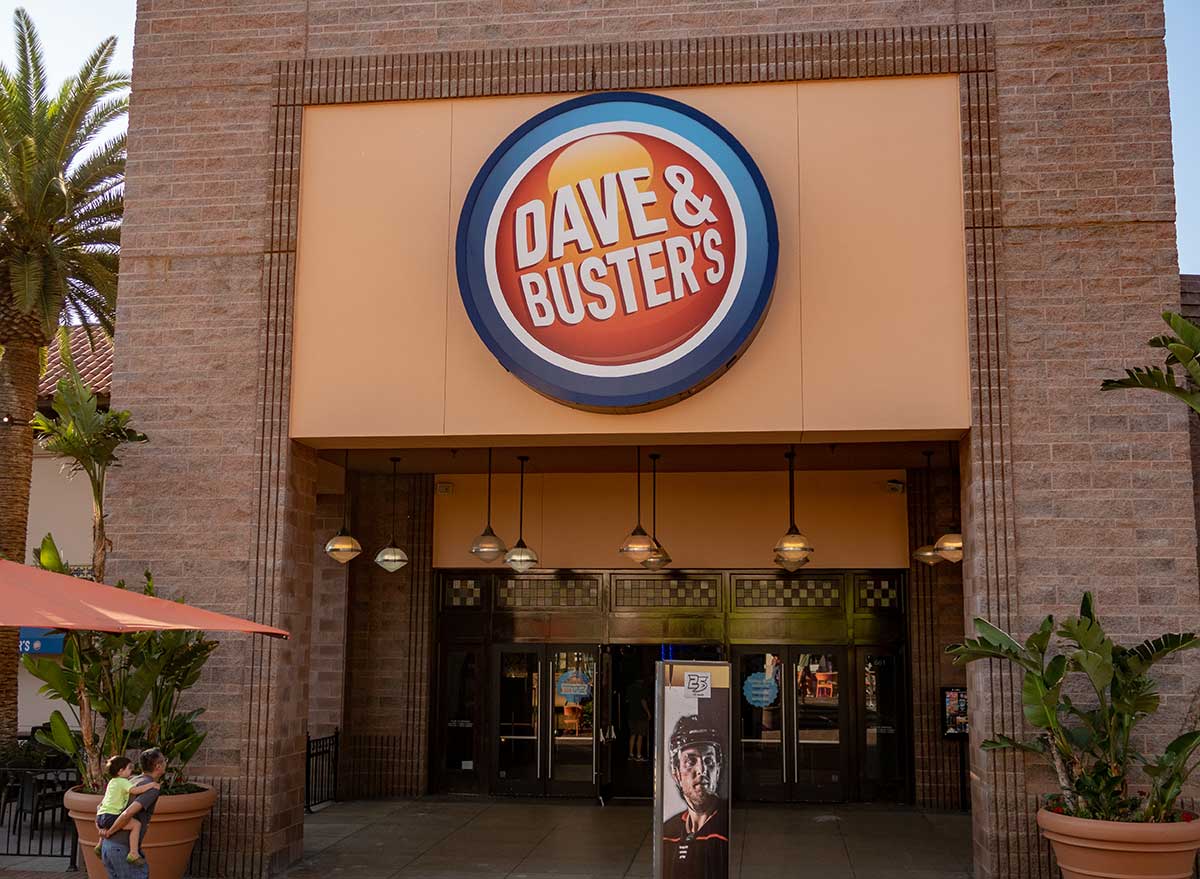 Play arcade games and eat in the same place? 44% of Americans think that's pretty awesome.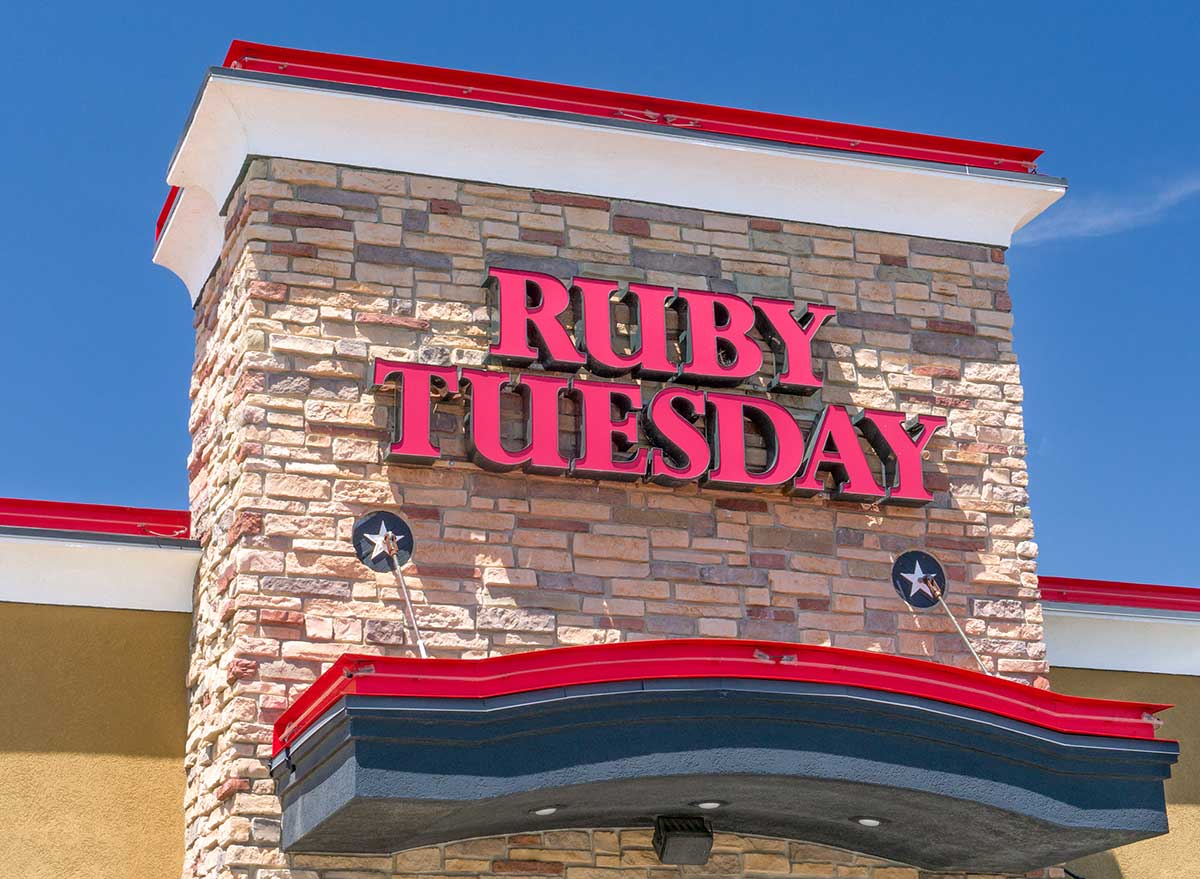 Almost half of Americans like this restaurant chain for having excellent customer service and being family-friendly.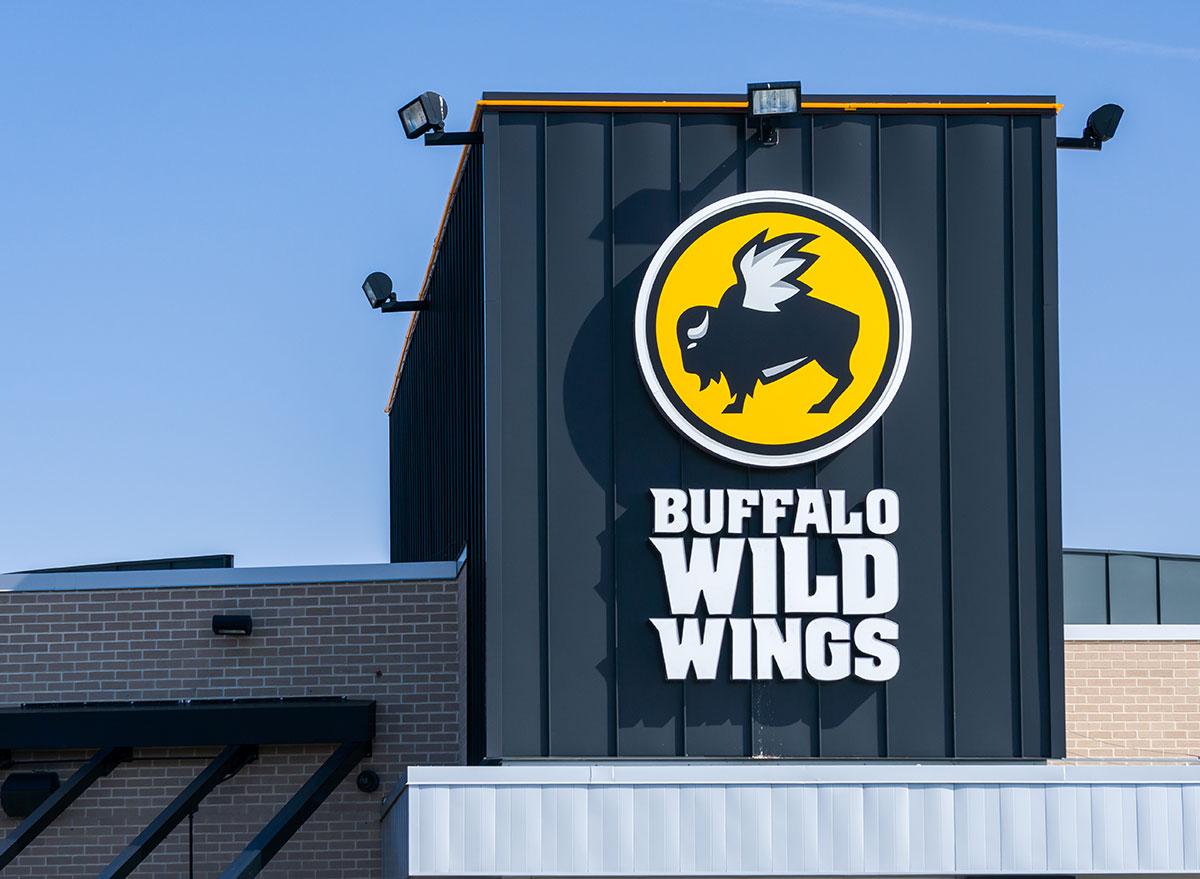 It might be "overpriced," according to fans, but Buffalo Wild Wings is still a popular brand, garnering 49% positive opinions.
Just be sure to avoid The 10 Worst Menu Items At Buffalo Wild Wings.
While this iconic chain is loved by more than half of Americans, 10% of those surveyed by YouGov had a negative opinion of it. Alas, it's still the 40th most popular dining brand in the country.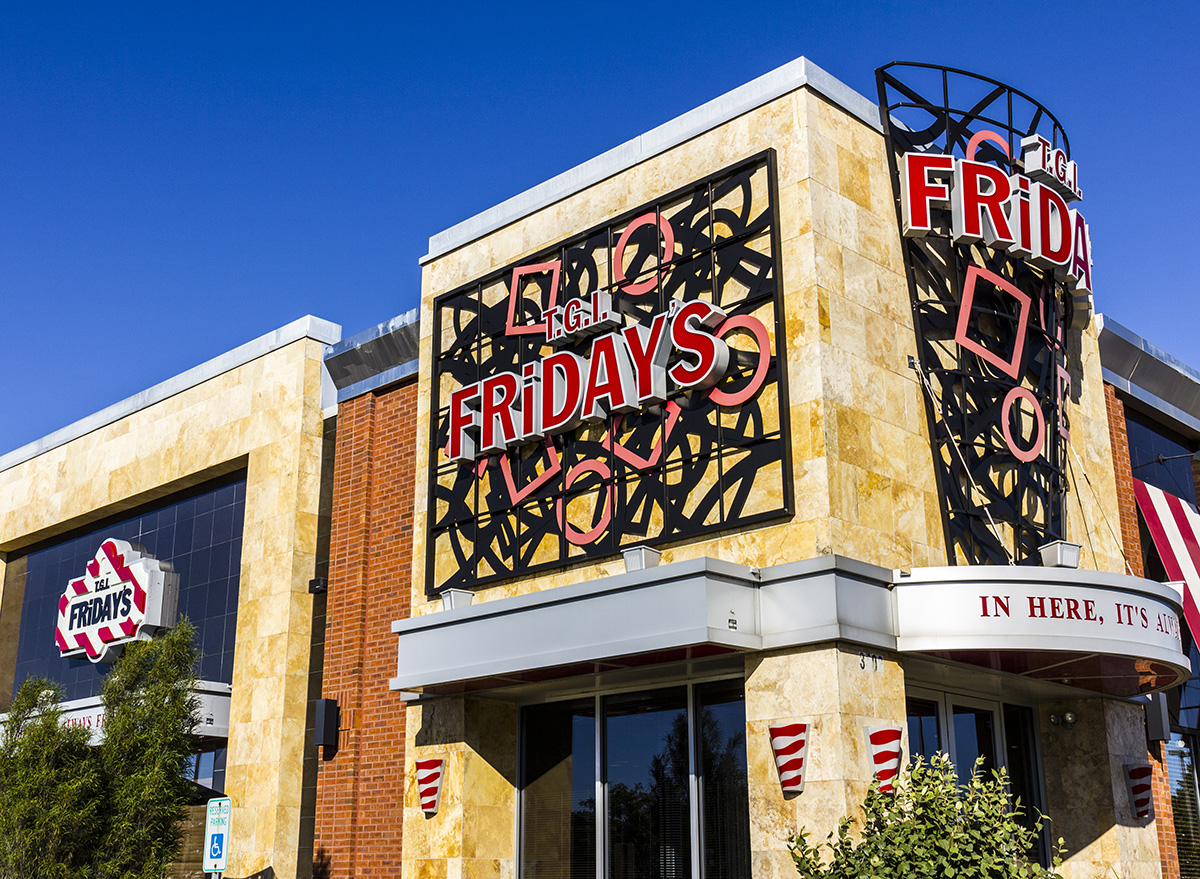 People love Fridays, and they also love TGI Friday's. Almost everyone has heard of this "family-oriented" sit down restaurant that provides good quality food.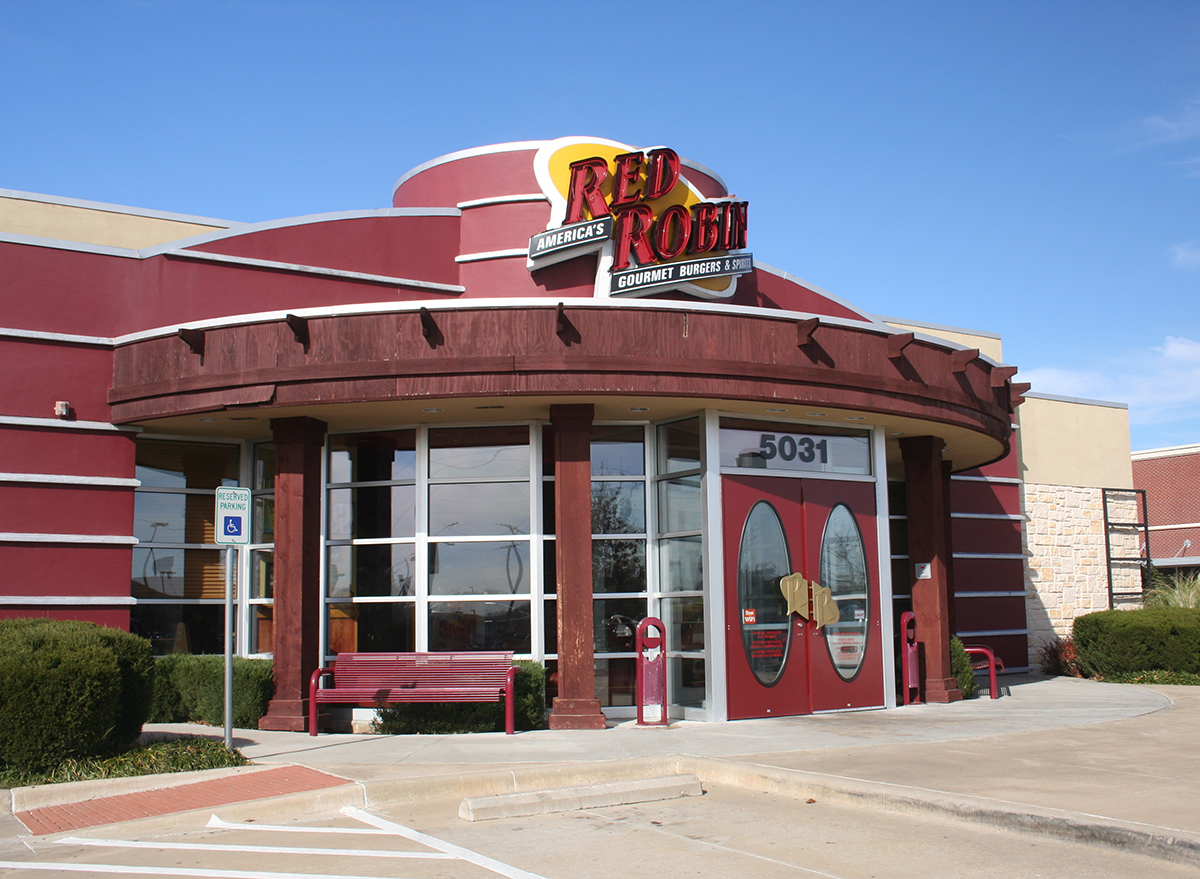 Red Robin is the 36th most popular dining brand and the 34th most famous, and 53% of Americans have a positive opinion about the gourmet burger joint.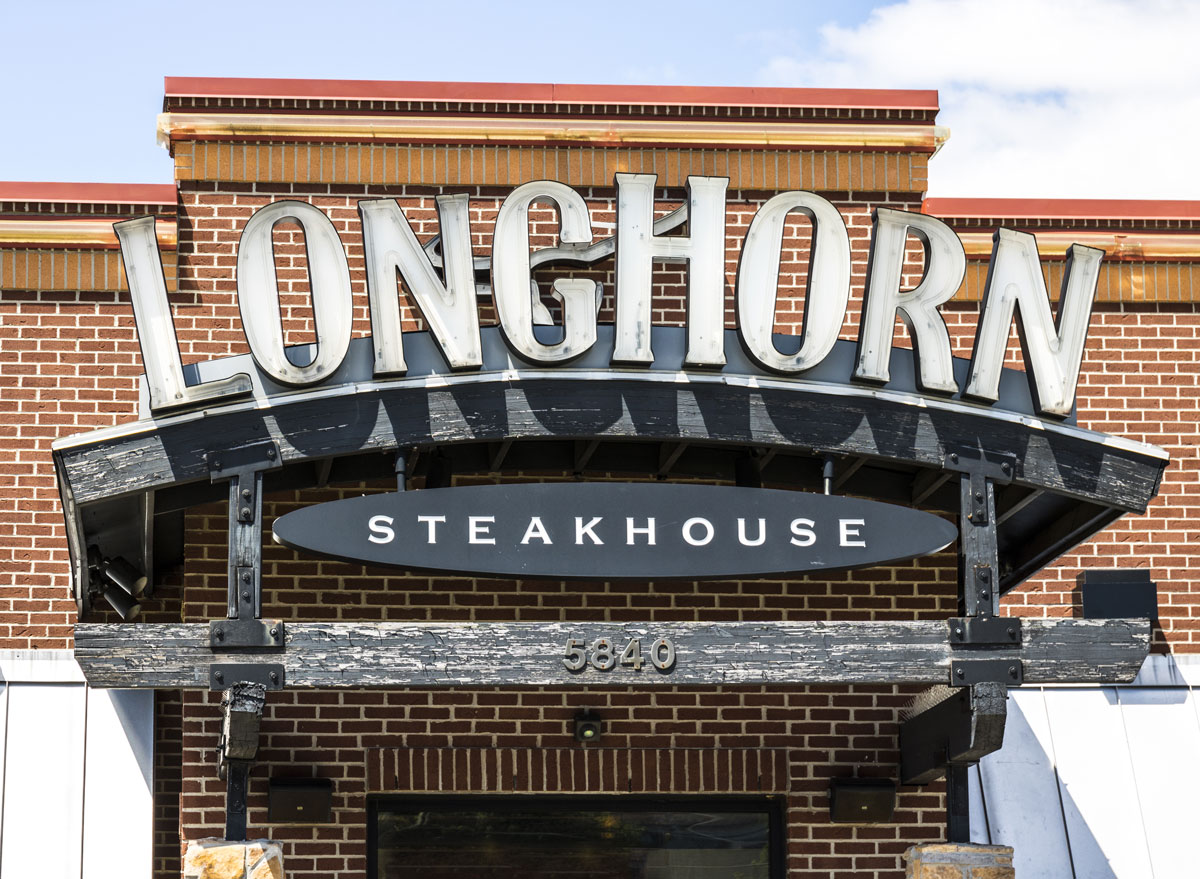 Order a steak and settle in for a nice night out at this reliable restaurant with "good value for money," according to customers.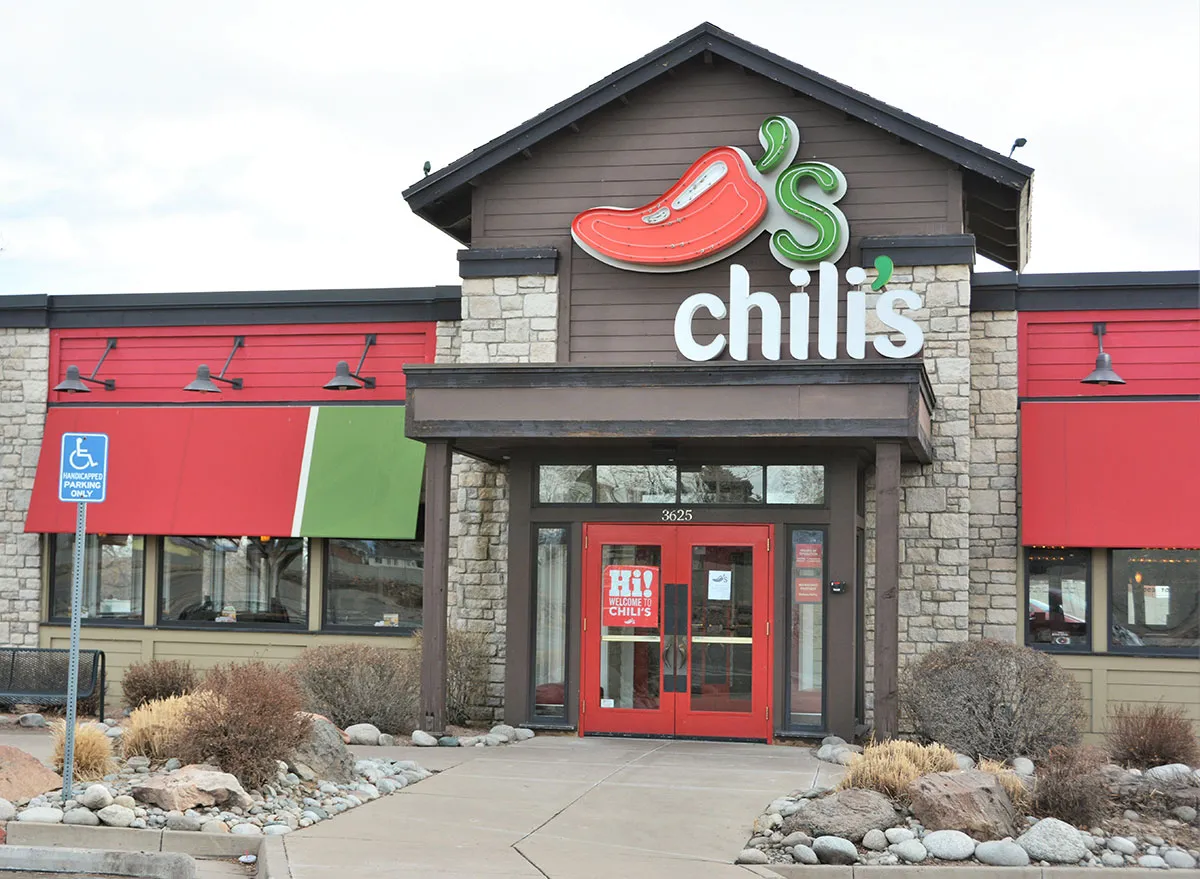 That molten chocolate cake wins hearts across the country. Chili's ranks 10th on our list of sit-down restaurants and is the 31st most popular overall dining brand.
And for the next time you head to the chain, here are The Best and Worst Menu Items at Chili's.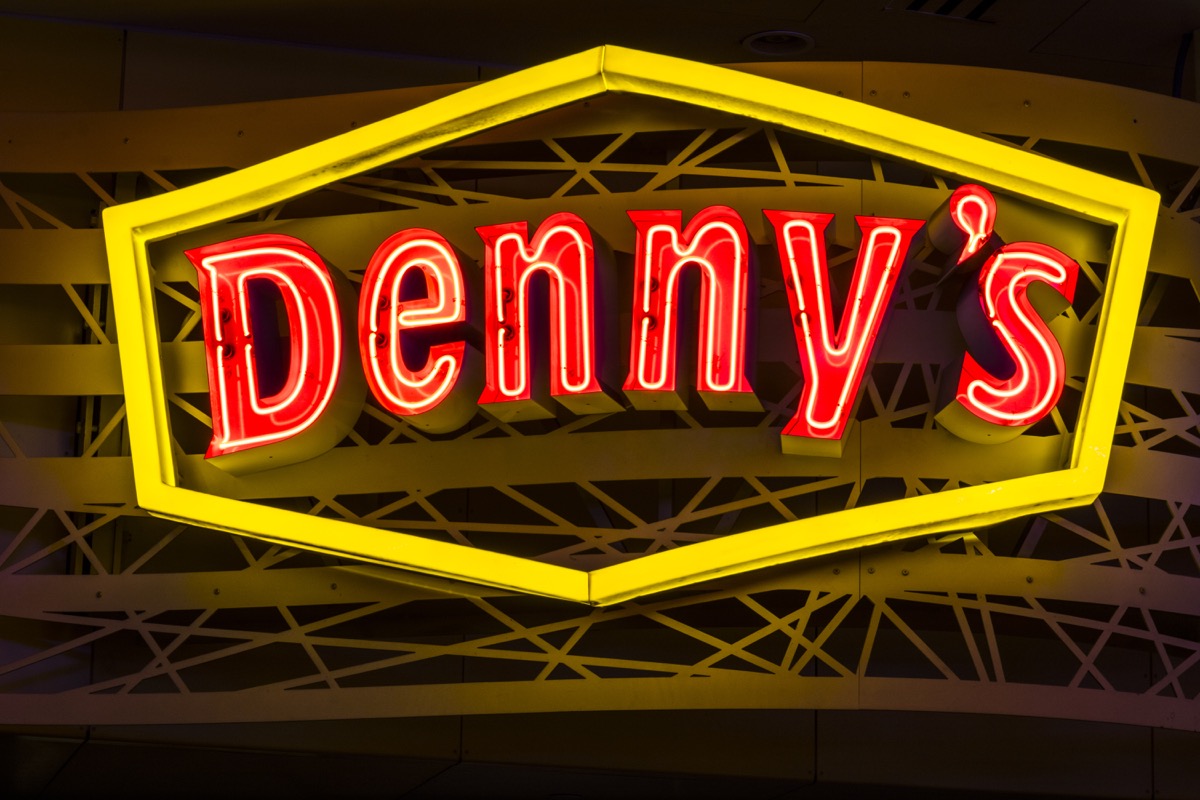 Breakfast is always reliable at Denny's. The 30th most famous dining brand in America also wins 57% positive opinions from fans.
Texas Roadhouse is truly a one-of-a-kind place with those buttery, fluffy rolls. Some 57% of respondents say they go to this restaurant because they value its distinctive brand.
Perhaps because Marie Callender's is a reliable name brand for frozen pot pies, fans also love the restaurant chain.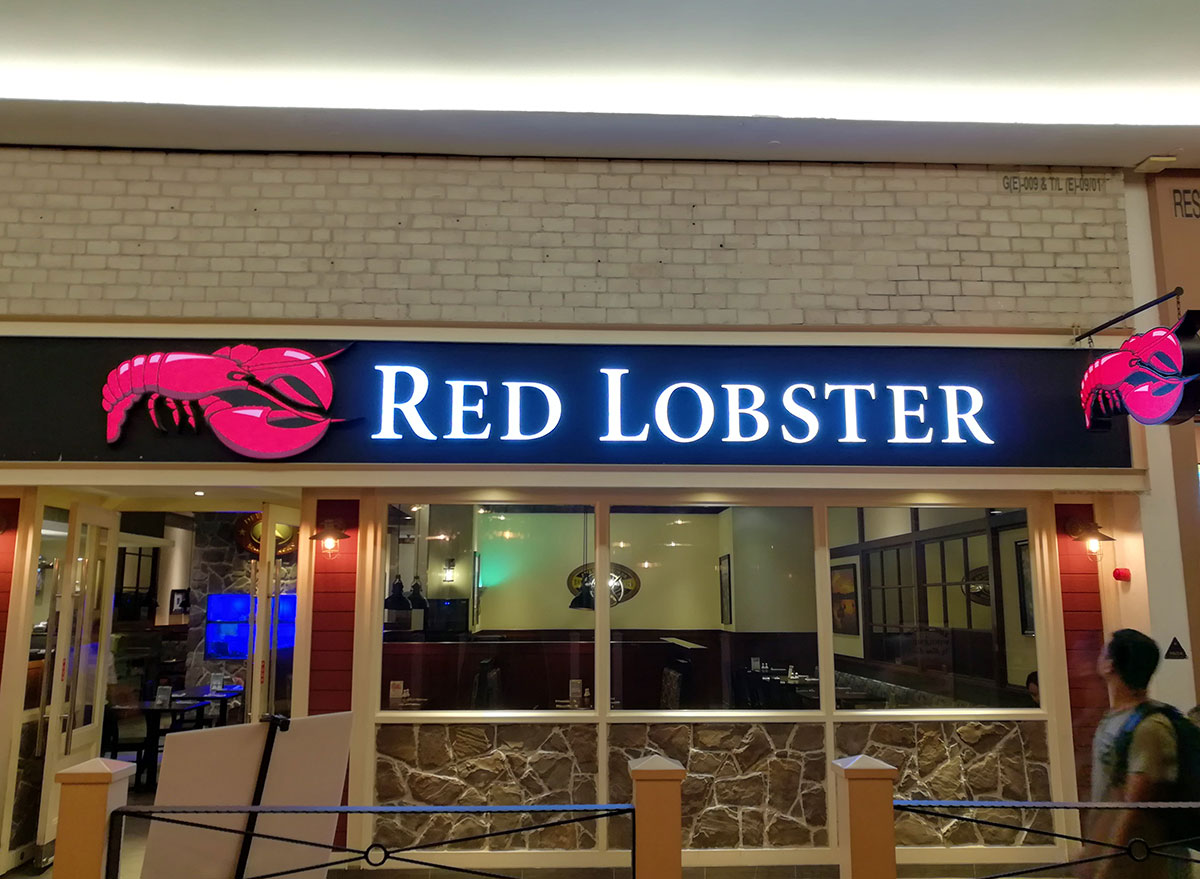 Despite being the 18th "most famous" dining brand—which is measured by how many survey respondents recognized the brand—Red Lobster is only the 25th most popular restaurant chain in America and the seventh most popular sit-down restaurant. Roughly 58% of survey respondents say they appreciate the brand of this long-standing seafood place, likely because they can't get enough of those Cheddar Bay Biscuits.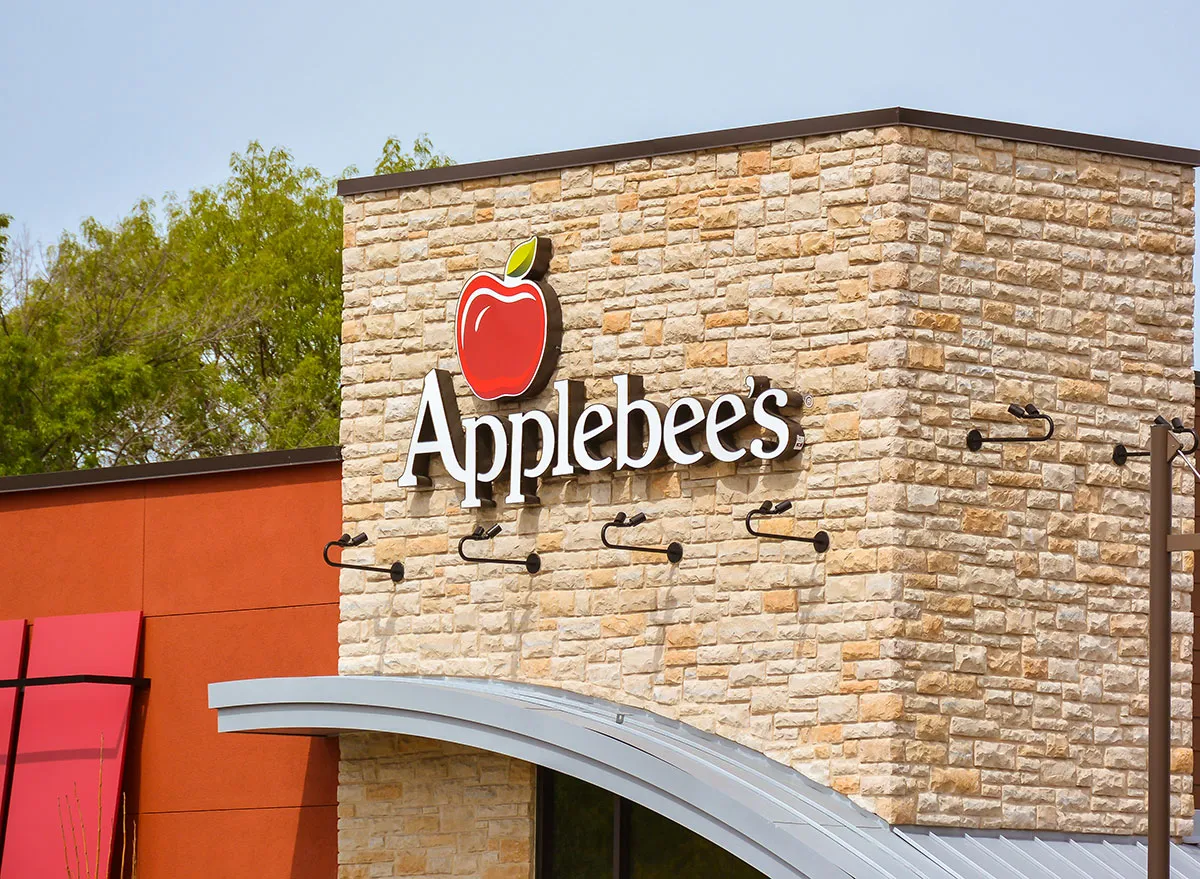 Everyone loves their neighborhood grill & bar. Applebee's is held high in the minds of Americans, gaining 58% of survey respondents' favor.
And just so you know, here are the 10 Best & Worst Dishes At Applebee's.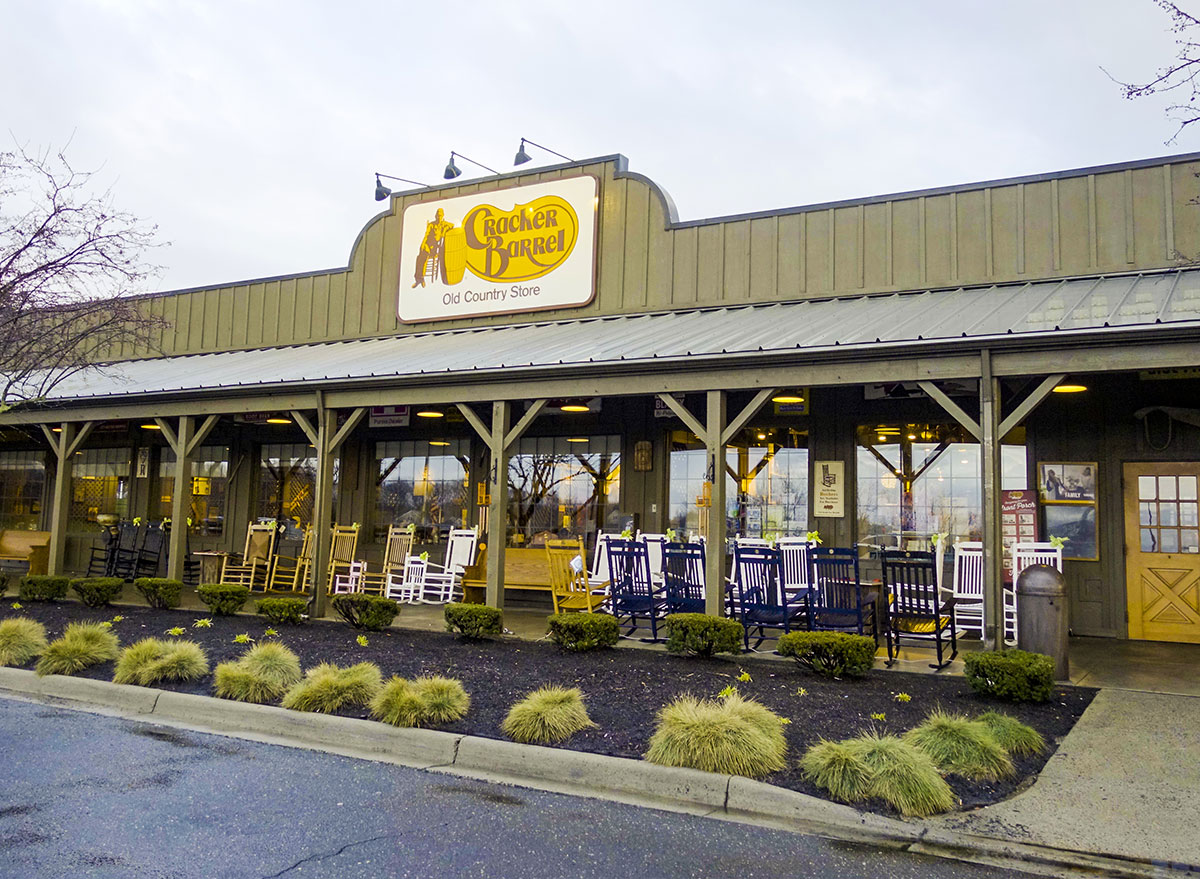 Hit up Cracker Barrel for pancakes or a platter of bacon, eggs, and biscuits (among a myriad of other breakfast options they serve all day long). More than 60% of respondents had favorable ratings of the chain.
With more than 200 restaurants in the United States, The Cheesecake Factory ranks highly in the public's perspective of best sit-down restaurant chains. Maybe it's because they have so many mouthwatering cheesecake flavors.
That unlimited breadstick, soup, and salad lunch deal at Olive Garden is enough to win brand loyalty, right? That's why Olive Garden is the 10th most popular dining brand and the third most popular sit-down restaurant chain in the country.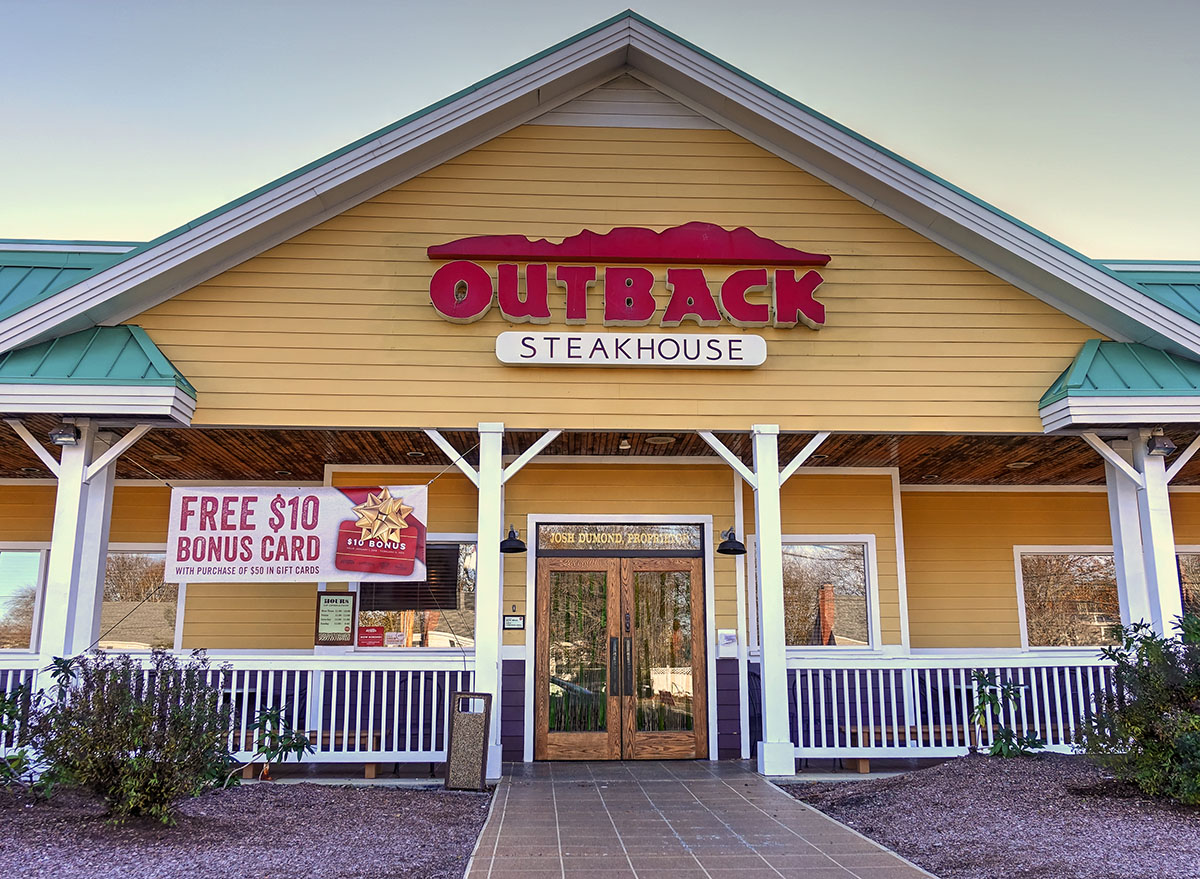 The Bloomin' Onion is famous for a reason! Outback is the ninth most popular restaurant chain in the country and second overall for sit-down restaurants, with 63% of people pledging their allegiance.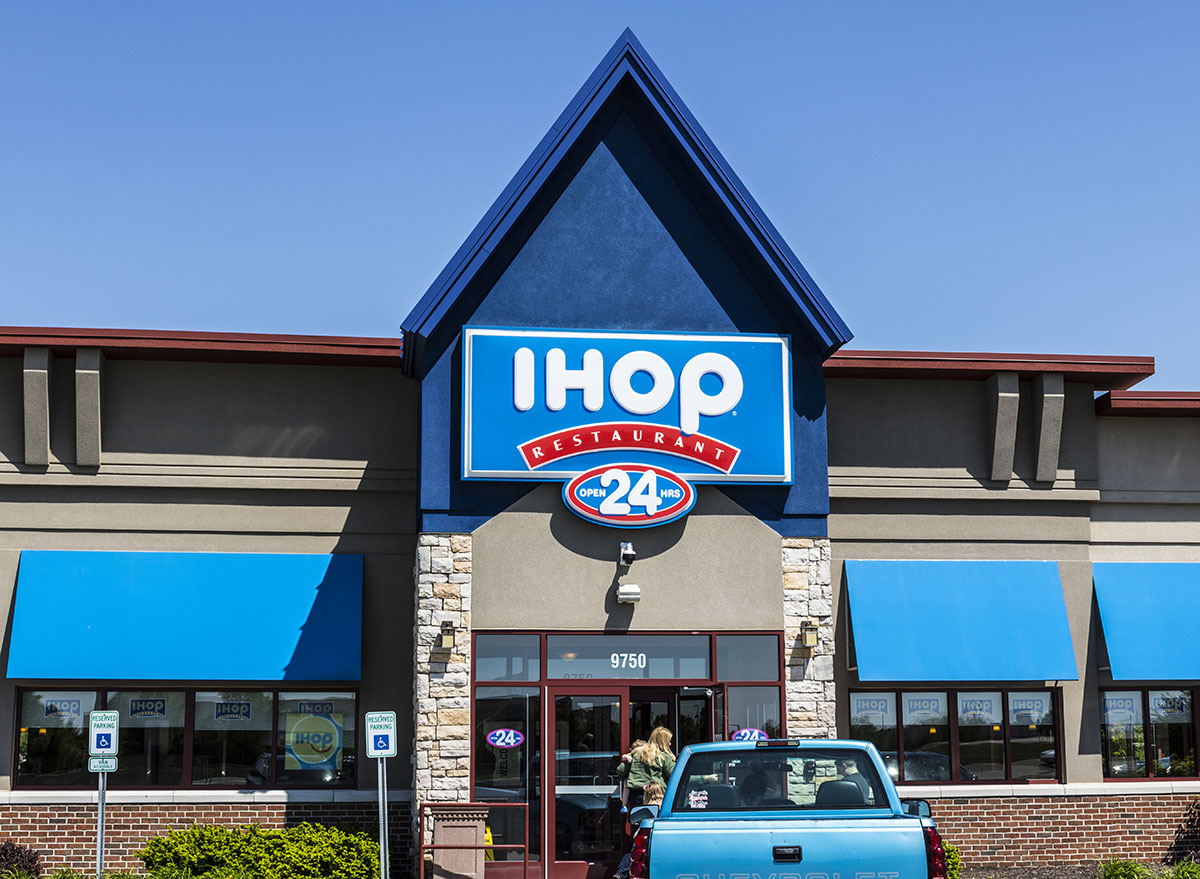 Sixty-six percent of people YouGov surveyed had a positive view of IHOP. Three cheers for pancakes!
And if you love dining out, here are the 6 Beloved Restaurant Chains That Are in Major Trouble Right Now.