9 Hacks for the Best Tacos Ever
Assemble the tastiest tacos at home with these clever tricks.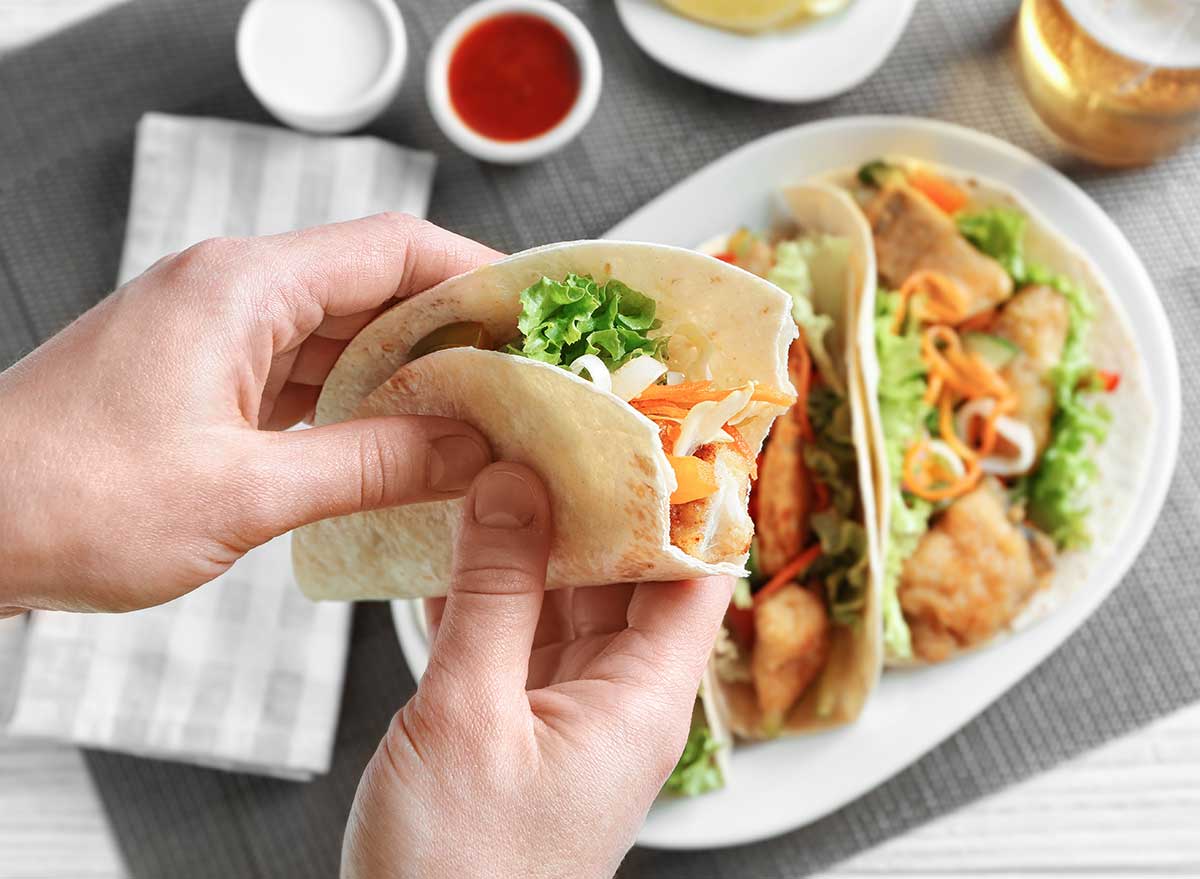 Putting together a taco seems pretty basic. You grab a tortilla and throw in your meat, cheese, and extra toppings, and call it day. But when it comes to making really tasty tacos, there are a few taco hacks to know about. From making your tortillas stay intact to adding the perfect melty cheese, here are a few of our favorite taco hacks to try next time you make them for a weeknight dinner. Plus, don't miss our 22 Meals to Melt Belly Fat in 2022.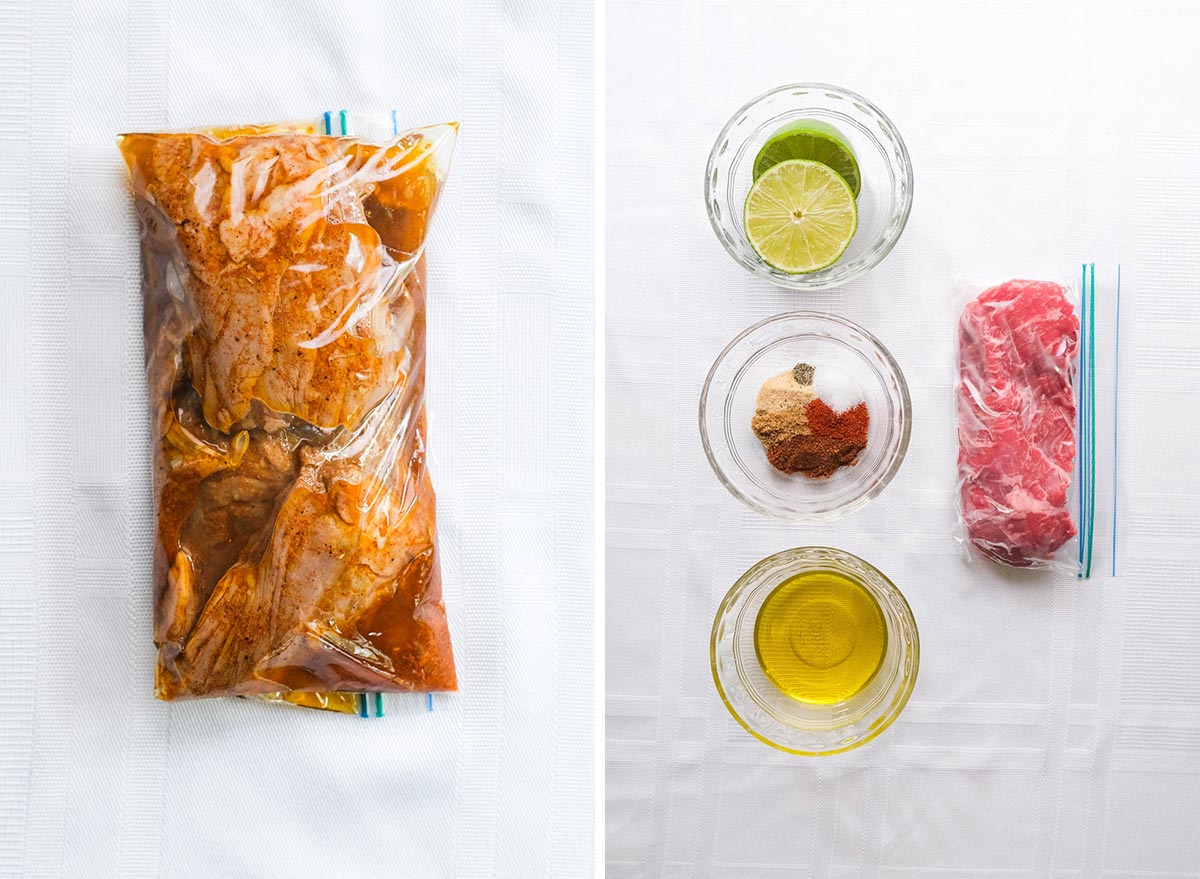 Most taco seasoning packets tell you to sprinkle on the seasoning after the meat cooks. But if you take the time to marinate the meat before even cooking it, you'll have a stronger burst of flavor in that taco. Try our fajita marinade for steak or chicken, or this easy marinade with homemade taco seasoning for fish and shrimp.
Or try one of our 12 Best Healthy Taco Recipes!
Do you also hate how corn tortillas fall apart when you fold them? The trick is to actually fry them in a little oil. Heat up some oil (vegetable, canola, coconut) in a small frying pan. Once warm, add the corn tortilla and let it fry for about 30 seconds on each side—flipping with a pair of tongs. The tortilla is now crispy and will stay intact when you eat your taco.
Or learn how to make tortillas at home!
Shred your own taco cheese.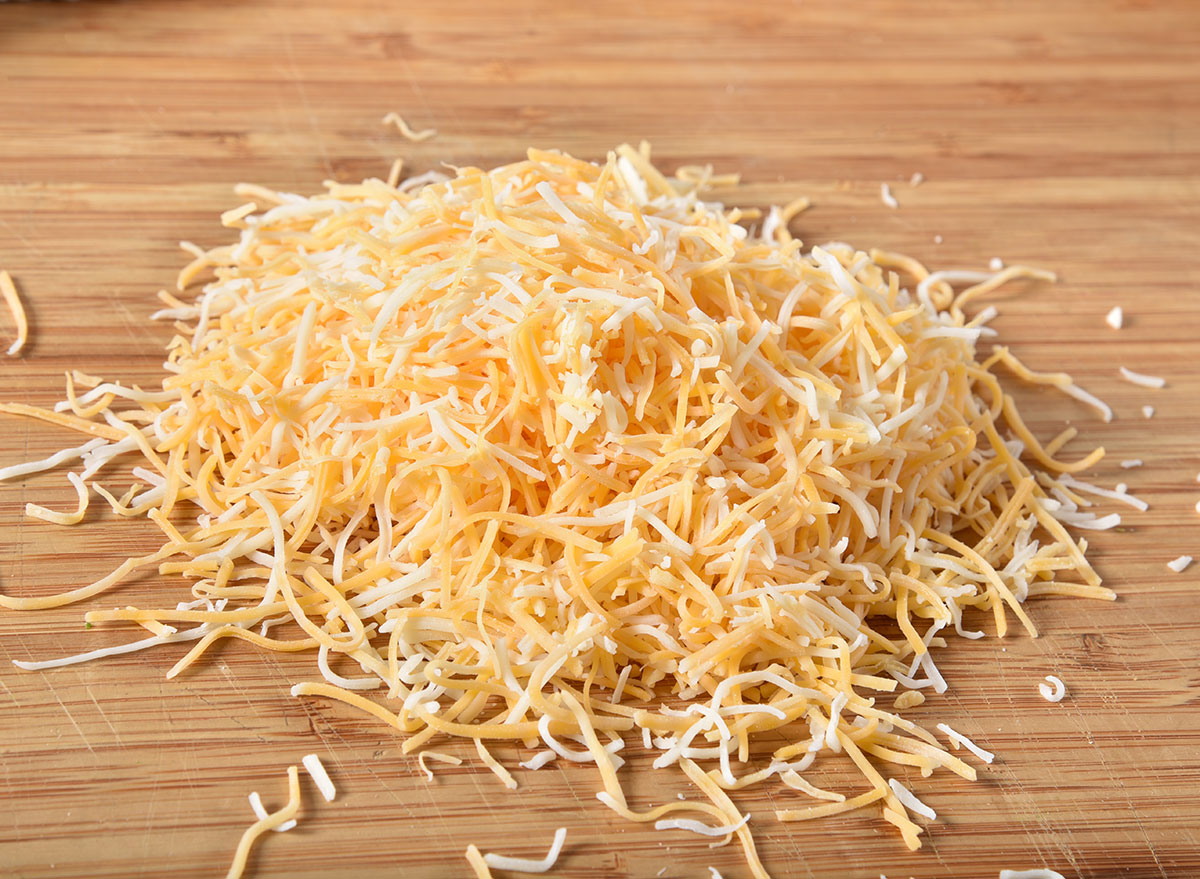 Did you know that shredded taco cheese has a cellulose casing on it to prevent it from sticking? It's true! This means that when the cheese melts, it won't be able to stick together. Instead, shred your own taco cheese so you can get a truly melty cheese taco experience.6254a4d1642c605c54bf1cab17d50f1e
Sprinkle cheese on the bottom of the taco.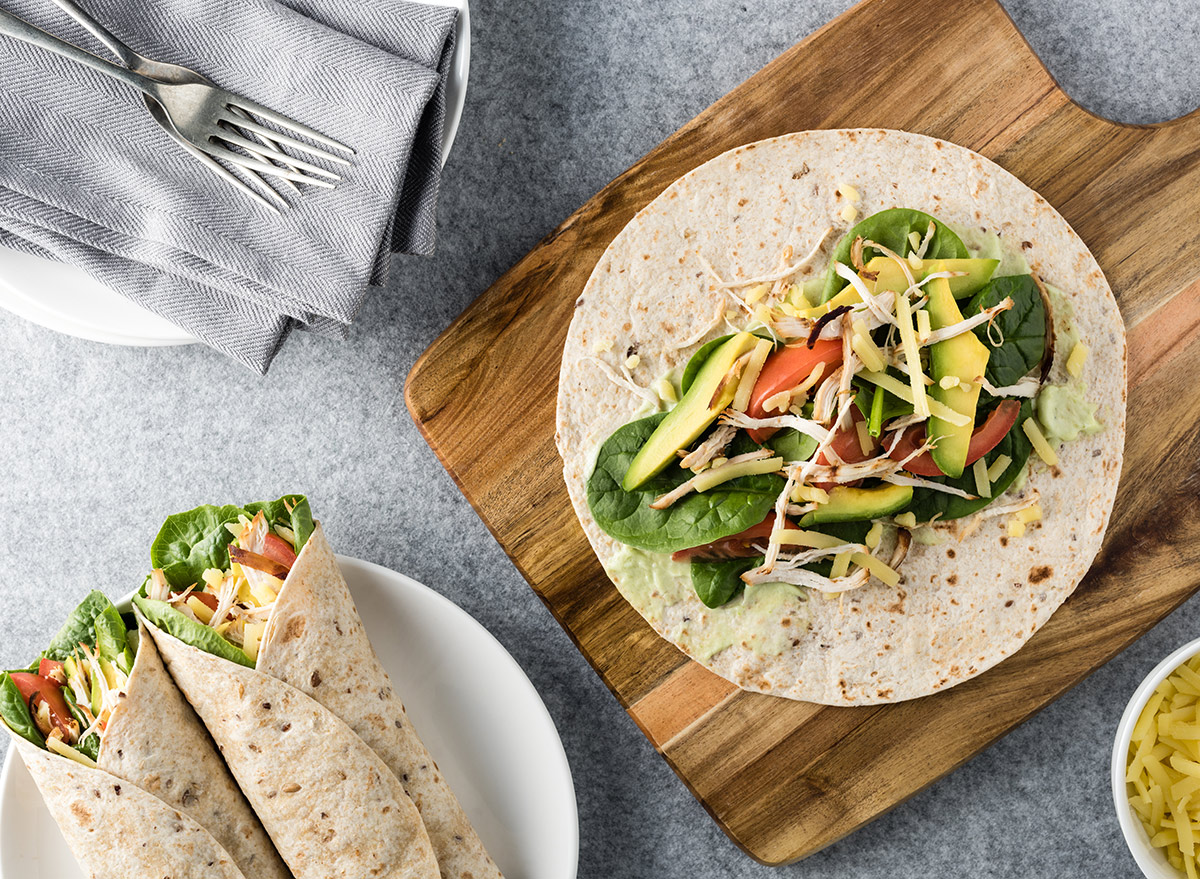 Speaking of cheese, another easy way to make sure your taco doesn't get super juicy and fall apart is to coat the bottom with cheese. If you place it near the warm meat it will get melty, instead of eating cold cheese sprinkled on top of cold toppings.
Spread sour cream on the shell.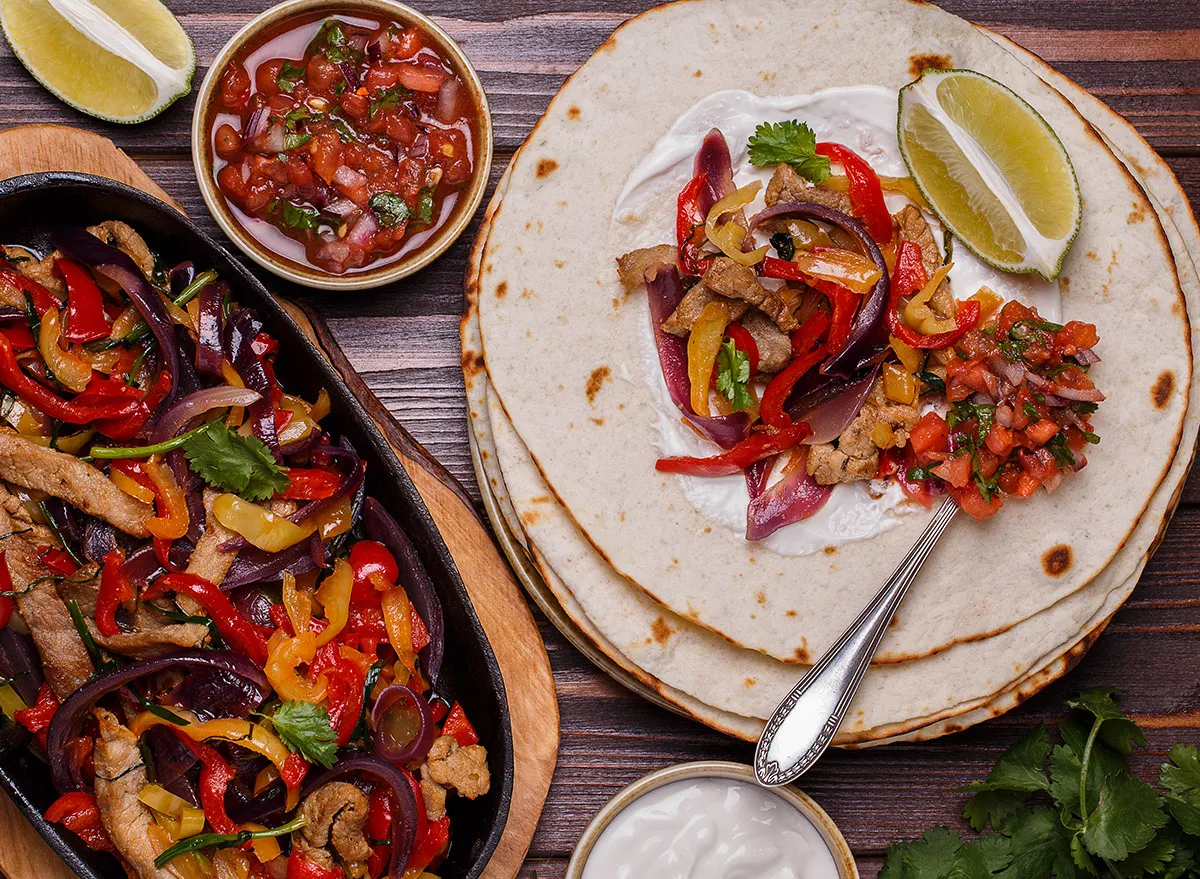 Tacos are great with a dollop of sour cream (or Greek yogurt), but it's not like you want to eat a mouthful of it if you add it at the top of your taco. Instead, spread it out on the bottom of the shell so you get an even amount with every bite.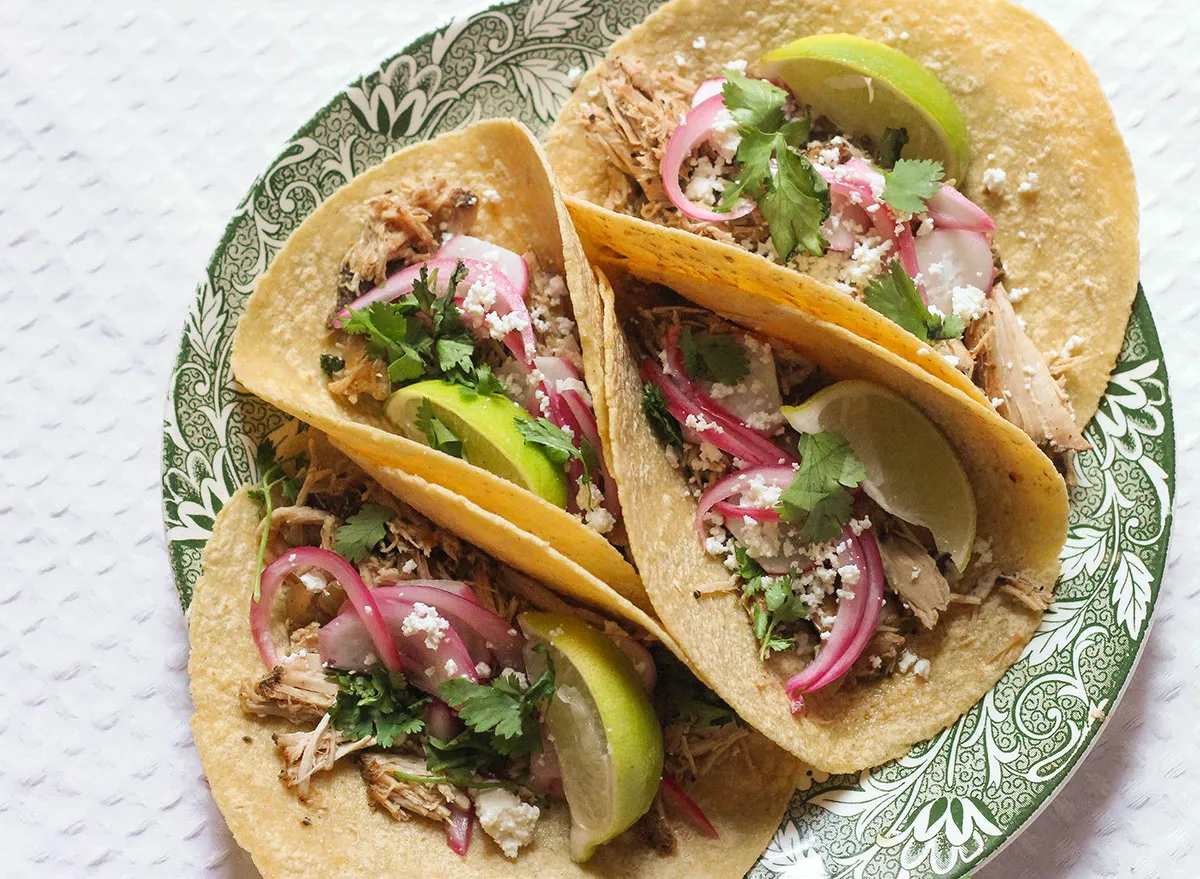 Shredded lettuce and diced tomatoes are typical toppings for tacos, but have you tried pickled red onions? They give the salty tacos a sweet tang that rounds out the flavor nicely. With our quick-pickled onion recipe, you can have pickled red onions in 15 minutes.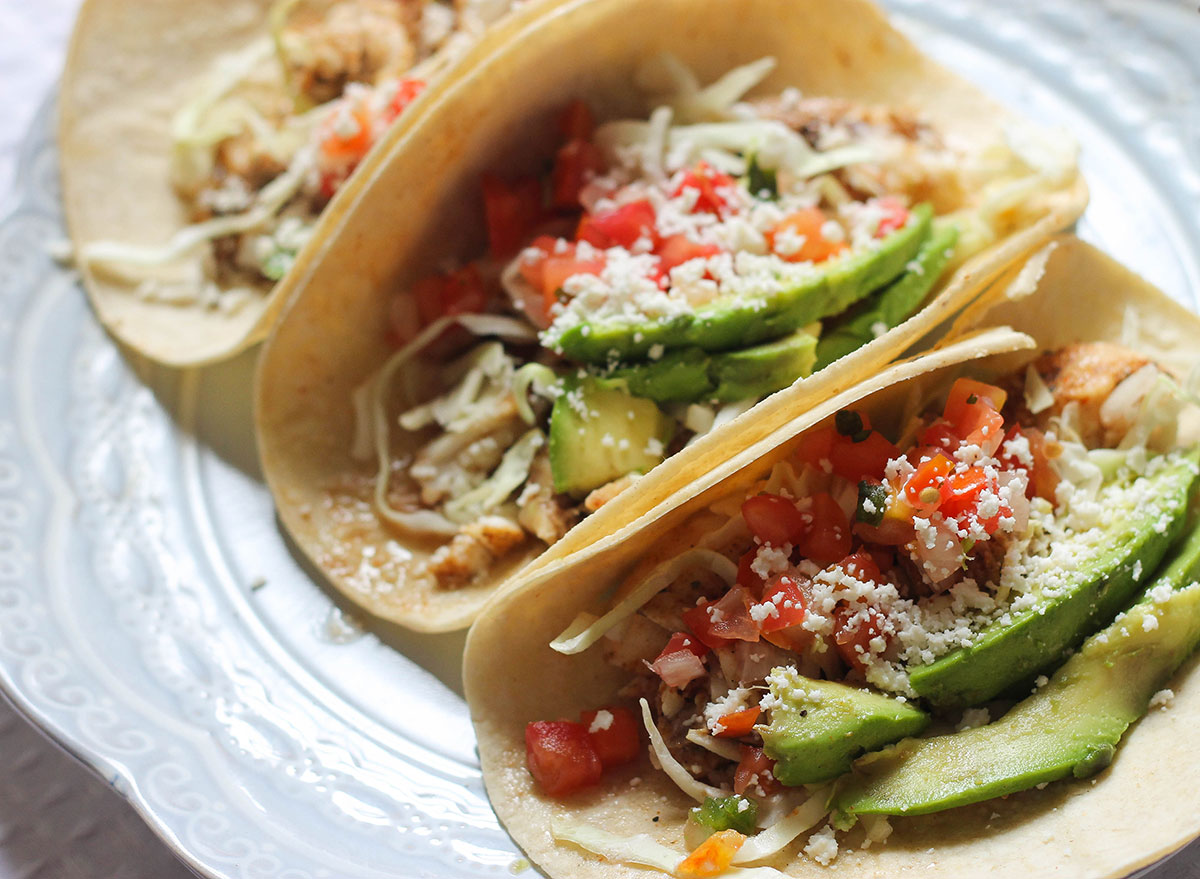 Don't have time to whip up some guacamole? Simply adding sliced avocado will do the trick! It adds a boost of monounsaturated fat and dietary fiber to your taco, without all the effort of making guacamole.
For even more cooking hacks, be sure to sign up for our newsletter.
Try a "hardie, softie" taco.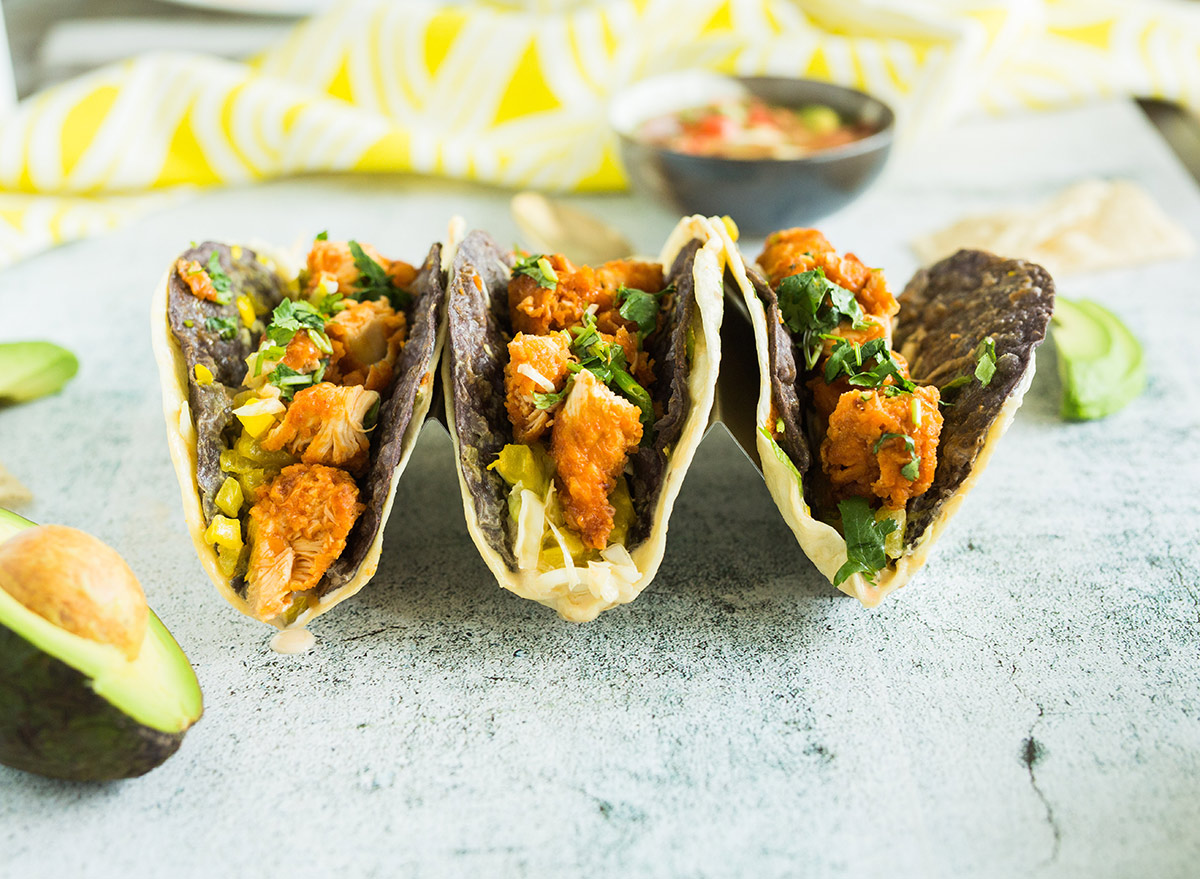 Can't decide between a hard shell or a softshell taco? Have both! Take a softshell taco and melt some cheese on it in the microwave for a few seconds. Place a hardshell taco on the cheese and fold up the softshell taco, letting the cheese mold to the hardshell!
Pan-fry the taco to seal it.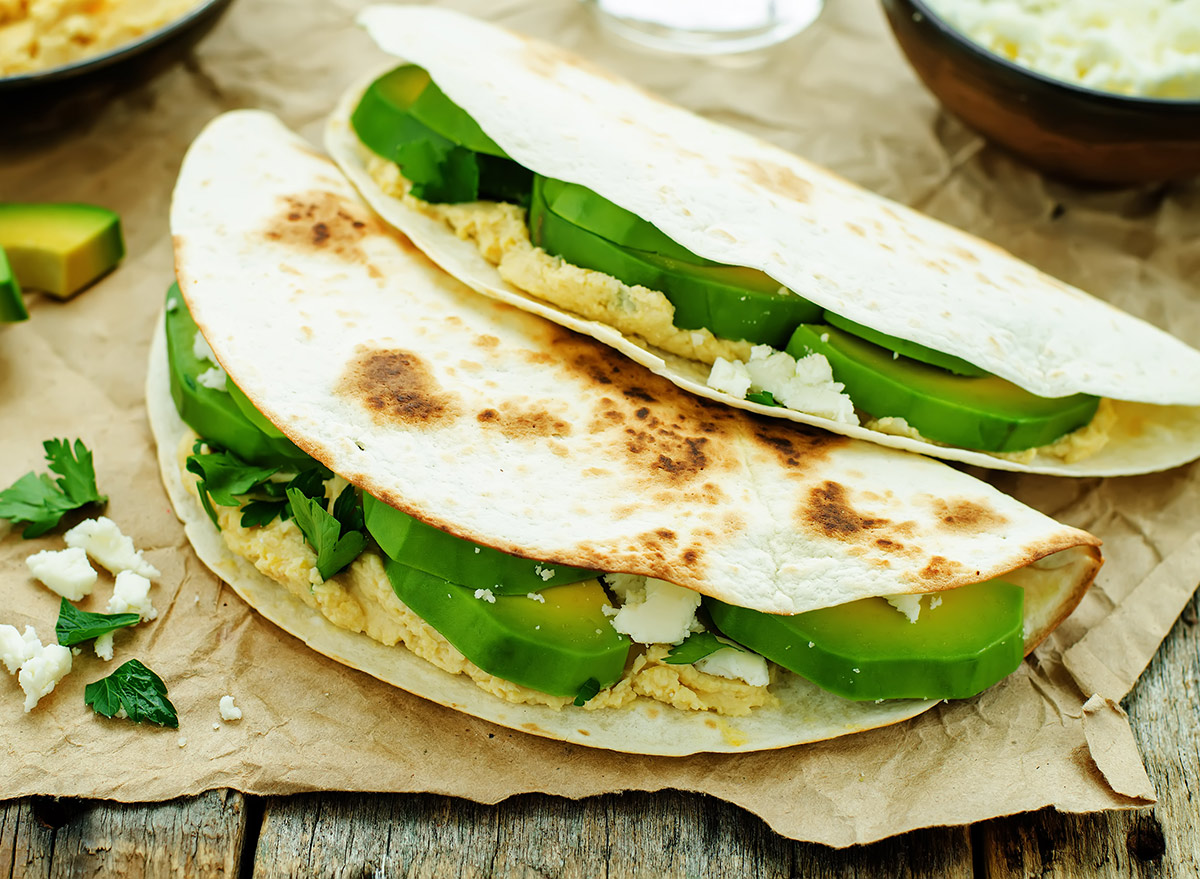 If you hate the effort of having to fold a taco yourself, you can try to seal it. Just like you would with a quesadilla, add your taco meat, toppings, and cheese to a softshell tortilla. Place it on a warm pan, pressing it down with a spatula. Let the melted cheese seal the taco so you don't have to worry about folding it—and toppings falling out!