The Best Brownies in Every State
Moist, chewy, heavenly—one bite from one of these brownies is all it takes.
Moist, chewy, heavenly – these are just some of the many adjectives that can be used to describe one of the most decadent sweets out there. The brownie, which can be enjoyed in a myriad of ways, made its first appearance in the 1896 edition of the Boston Cooking School Cookbook by the famed Fannie Farmer. Ever since then brownies have been gracing bakeshop dessert cases and kitchen counters with their unbelievable flavor and unforgettable texture. And we can understand why—just one bite and you are hooked.
From classic brownies made with Valrhona chocolate to others that are prepared with a bit of a twist (did someone say Snickers brownies?) these are the best brownies found in each and every state. If you just can't wait, we've got a list of the best brownie mixes to enjoy right now!
ALABAMA: Cafe Louisa in Montgomery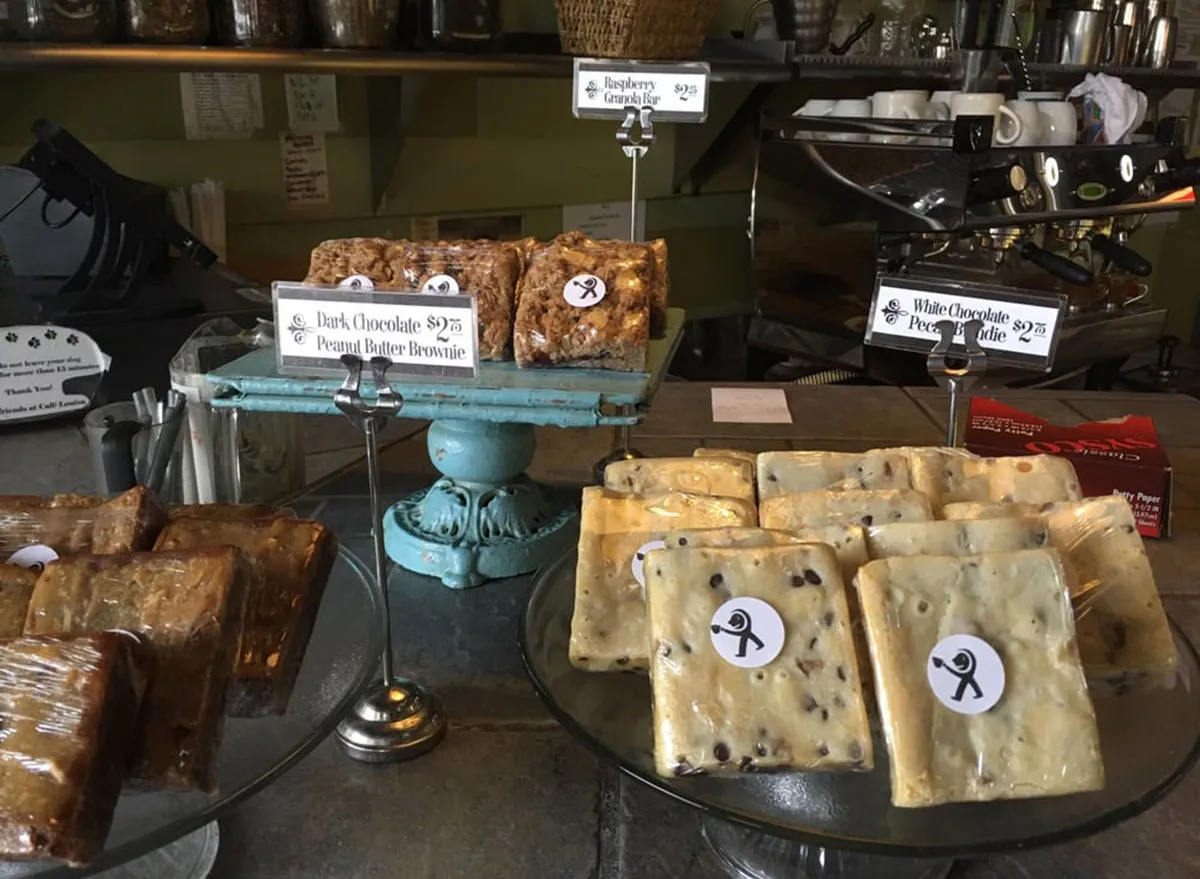 Cafe Louisa is the popular Alabama hangout that makes delicious dishes that keep locals coming back for more. Make sure to not leave without ordering dessert—their homemade brownie is one of their most raved-about sweet treats.
ALASKA: Jitters in Eagle River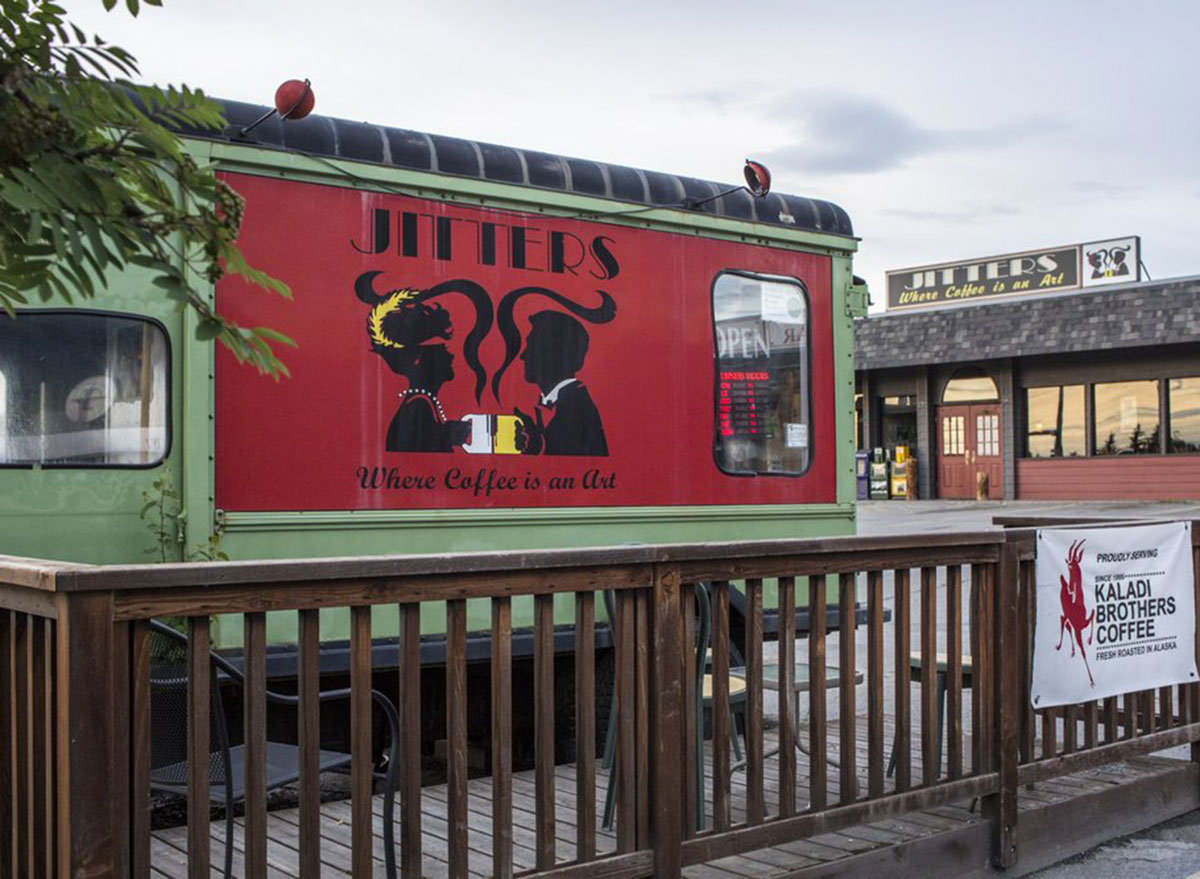 Alaska's Jitters in Eagle River bakes up a wonderful brownie that is best enjoyed with one of their signature espresso drinks.
ARIZONA: Zak's Chocolates in Scottsdale
Yelp reviewers have described Zak's Chocolates' decadent brownies as "sublime," "magnificent," and "amazing." The small-batch craft chocolate maker and sweets shop, which is a mainstay in Scottsdale, was also recently honored by Food and Wine Magazine.
ARKANSAS: Mugs Cafe in Little Rock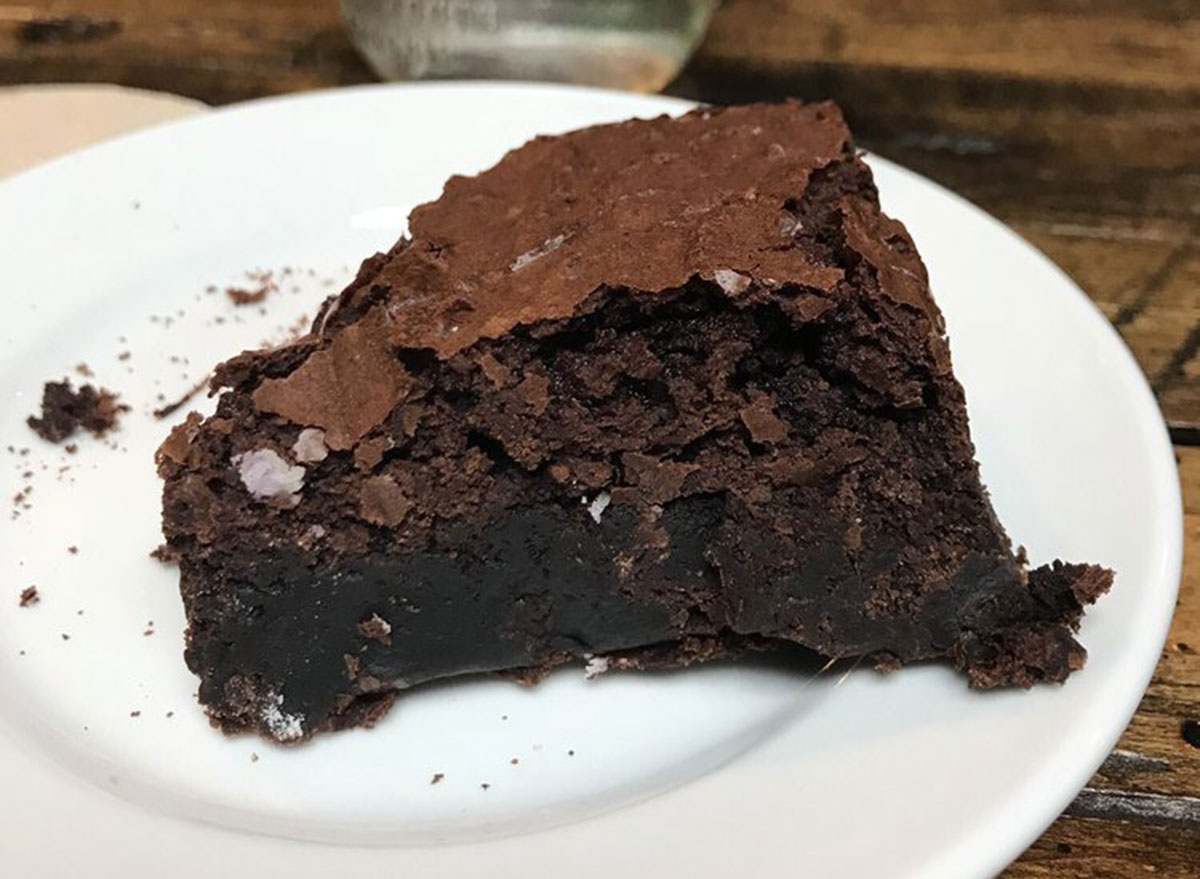 Mugs Cafe, the buzzing coffee shop that is a favorite among the Little Rock community, makes some delicious brownies that have people talking. An added bonus is that they have two locations, one in Argenta and one in Heights, making it even easier to get your hands on some of their must-have baked goods.
CALIFORNIA: Clementine in Los Angeles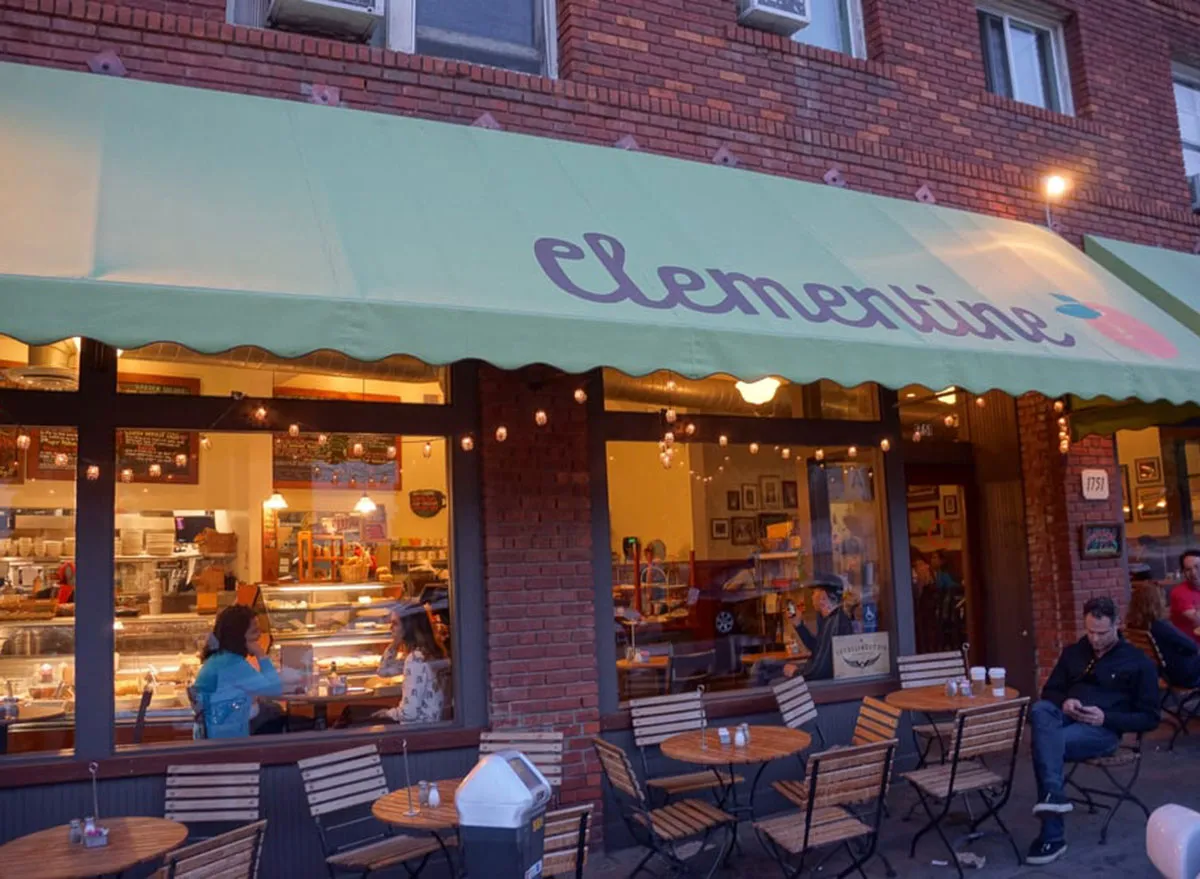 Clementine, the adorable family-owned bakery and cafe in Los Angeles, is revered for its scrumptious brownies that come with delicious add-ins such as butterscotch and walnuts. It is are also known for its "bake-at-home" ingredient kits which include tasty options such as chocolate chip cookies, pies, biscuits, and mini scones.
COLORADO: Cake Crumbs Bakery in Denver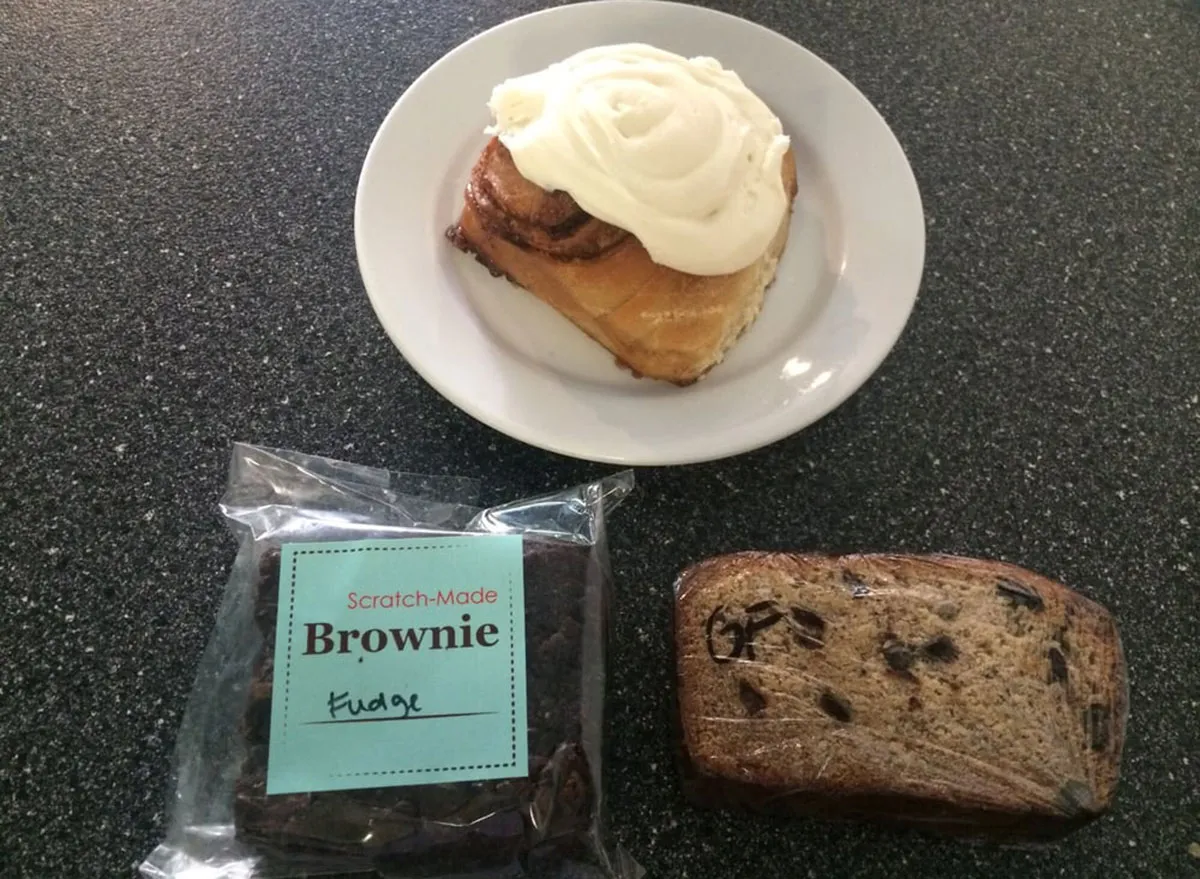 If you are ever in the Denver area, stopping at Cake Crumbs Bakery should be on the top of your "to-do" list. People absolutely love their caramel brownies, which are made from a recipe belonging to the owner's grandmother.
CONNECTICUT: Scratch Baking in Milford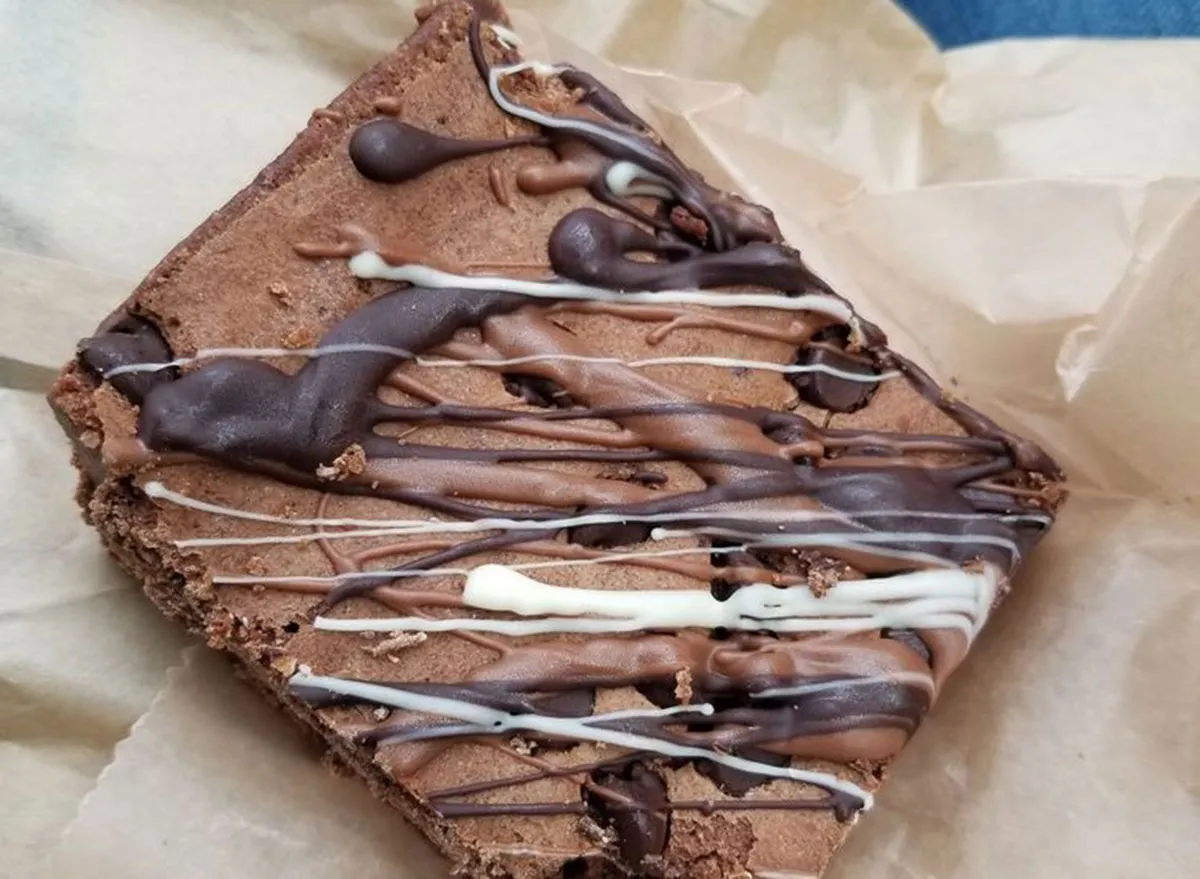 Since 2010, Scratch Baking in Connecticut has been making mouthwatering baked goods in-house for the people of Milford. Their lengthy menu features appetizing options, such as bacon breakfast pizzas, flourless cakes, vegetarian quiches, and their weekend special, zesty lemon bars. One of their most talked about menu items, however, is their salted caramel brownie, which has smooth swirls of chocolate and caramel and is finished off with a dash of flaky sea salt.
DELAWARE: Sweet Nel's in Wilmington
The best brownie in Delaware may not be found in a bakery but in an ice cream shop. Sweet Nel's in Wilmington serves an amazing brownie sundae that has a scoop of ice cream, your choice of two toppings, and whipped cream, all piled on top of a decadent brownie. Yes, this dessert is something out of a daydream.
FLORIDA: Fireman Derek's Bake Shop & Cafe in Miami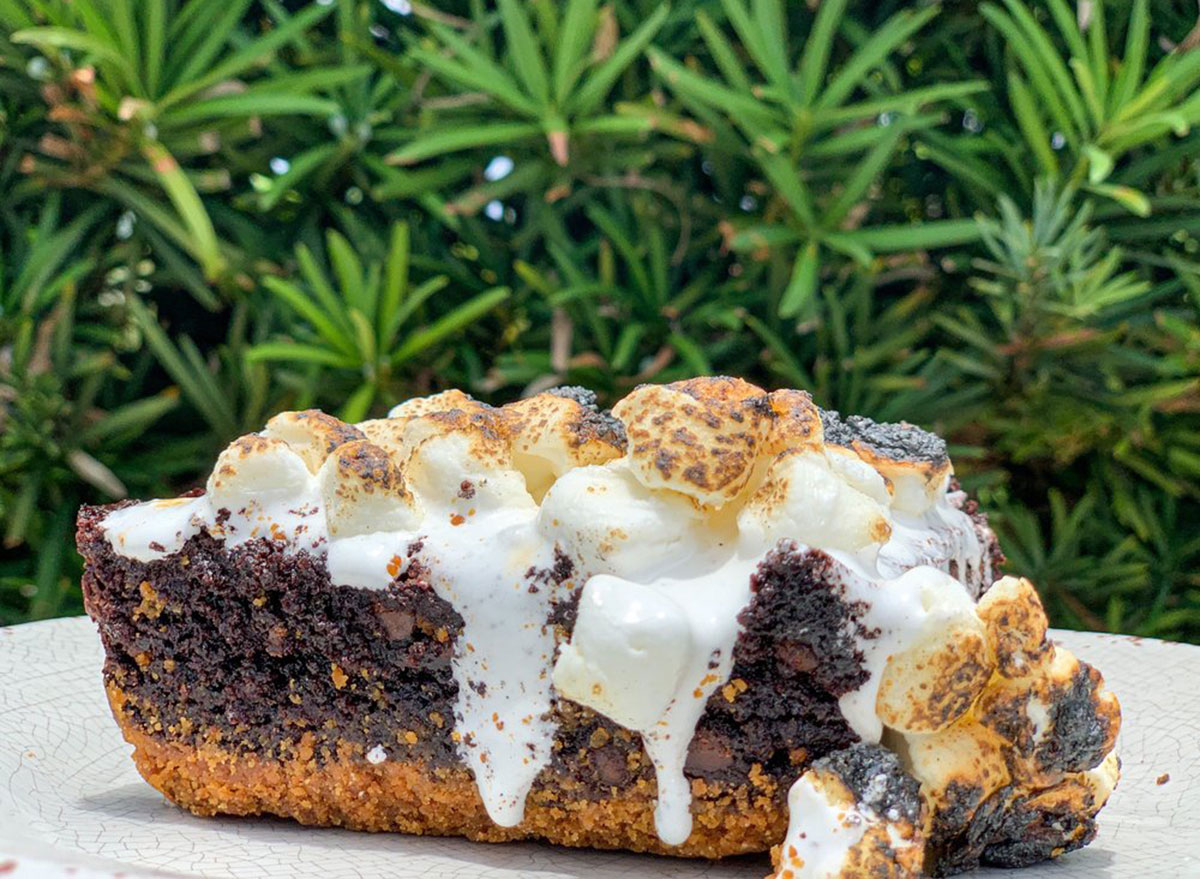 Lauded for their innovative pies, exquisite cheesecakes, and perfectly prepared baked goods, Fireman Derek's Bake Shop and Cafe is one of the best places to pick up a brownie in the state of Florida. We love that they have three brownie options available for visitors—a classic fudge brownie with a crispy top, a turtle brownie made with walnuts and dulce de leche, and, lastly, a s'mores brownie, which is reminiscent of one of our favorite camping activities.
GEORGIA: Butter and Cream in Decatur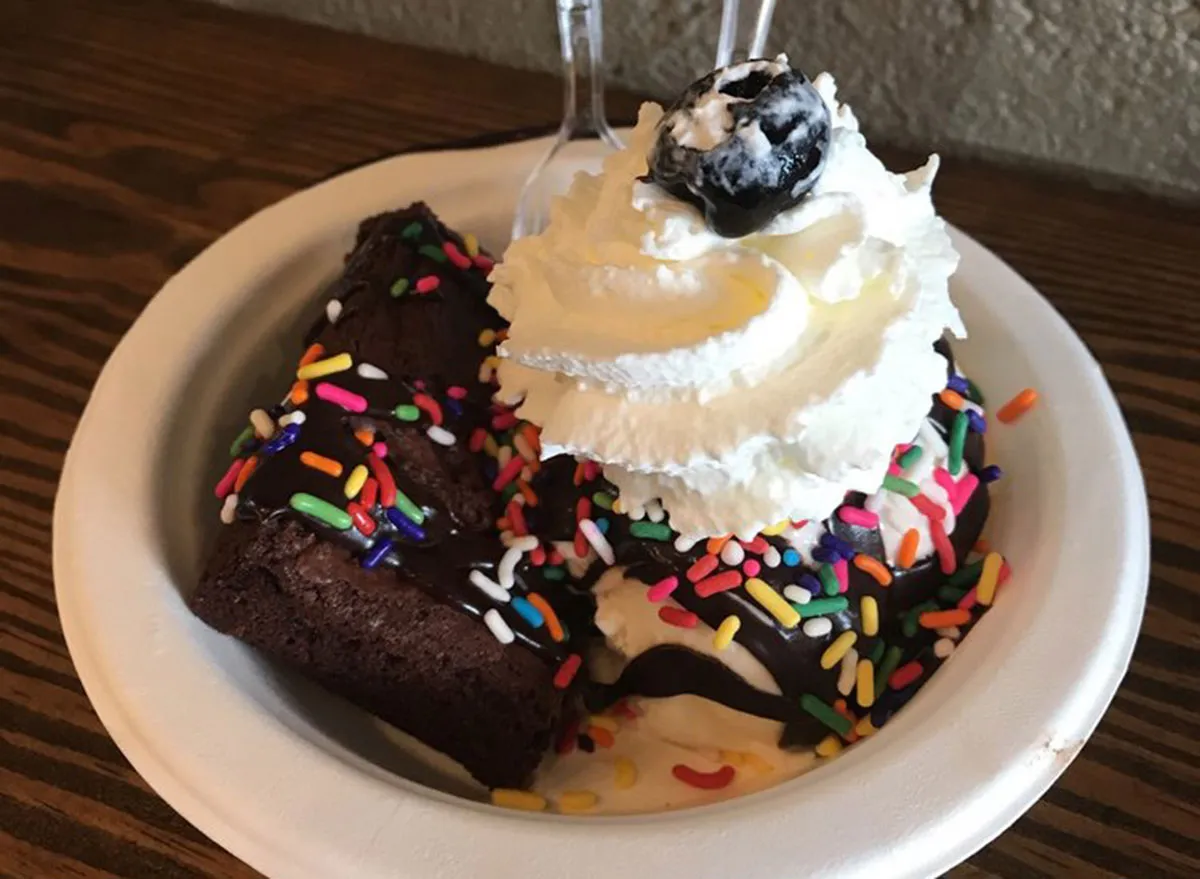 While we're sure nothing could be bad at a place called Butter and Cream, the delicious brownie, full of dark chocolate and semi-sweet mini chocolate chips, is truly is something to write home about. Reviewers also can't get enough of the Butterscotch Brownie ice cream.
HAWAII: Pipeline Bakeshop and Creamery in Honolulu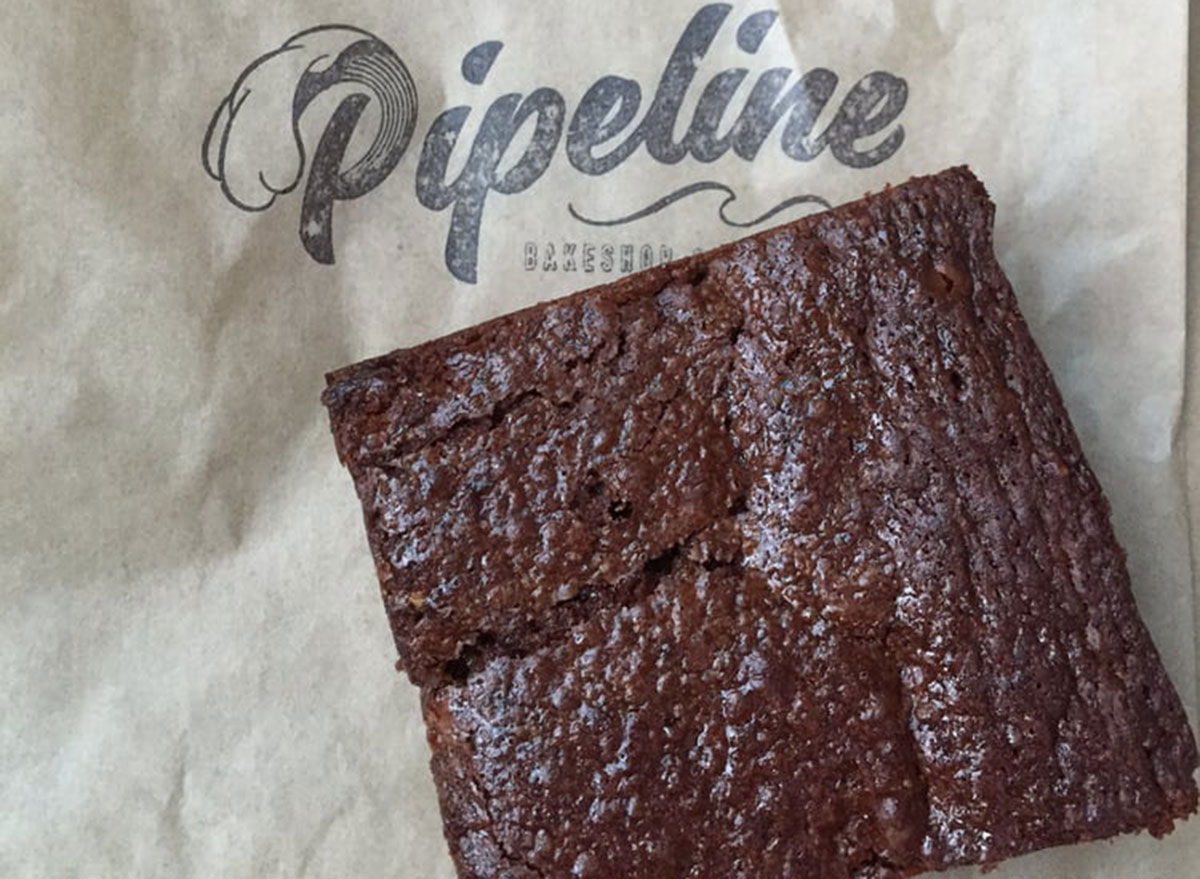 The best brownie in Hawaii can be found in the form of a cake bomb from Pipeline Bakeshop and Creamery in Honolulu. To make this inventive treat, a traditional brownie is combined with Oreos, chocolate, and marshmallow to create a one of a kind dessert.
RELATED: This Cafe and Dessert Chain Will Explode In Popularity, Experts Say
IDAHO: Goody's Soda Fountain and Candy Store in Boise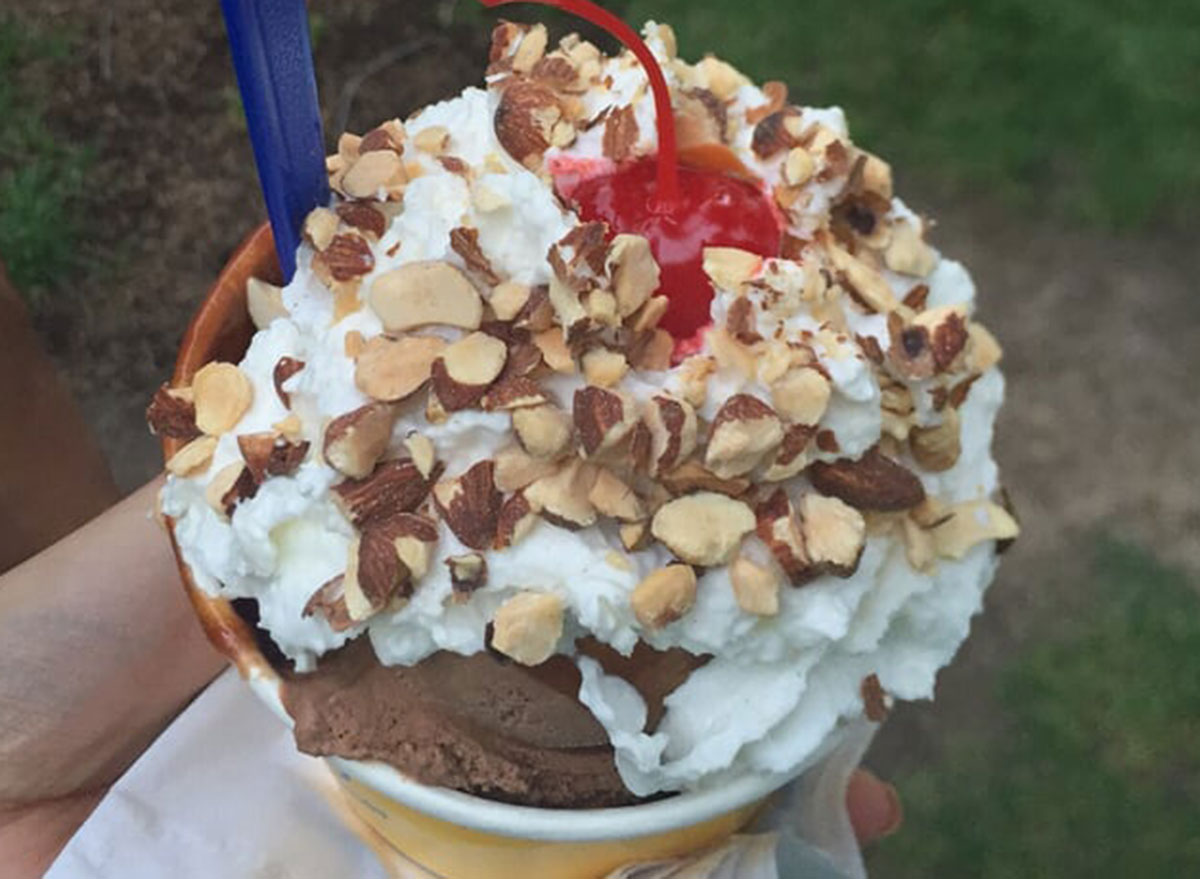 The most delicious brownie in Idaho is best enjoyed as a rich and decadent brownie sundae at Goody's Fountain and Candy Store in Boise. One reviewer raved about the experience, "A fantastic throwback to an old-fashioned ice cream parlor… Super friendly service! Lots of ice cream and treats to choose from. My husband and I shared the brownie Sundae which was fabulous!"
ILLINOIS: Sweet Mandy B's in Chicago
Sweet Mandy B's is a quaint neighborhood bakeshop is known for its incredible list of old-fashioned baked goods, which include some of the best brownies in town. Stop on in and enjoy a tiramisu or chocolate caramel-covered fudge brownie while admiring the beautiful pastel decor.
INDIANA: Amelia's in Indianapolis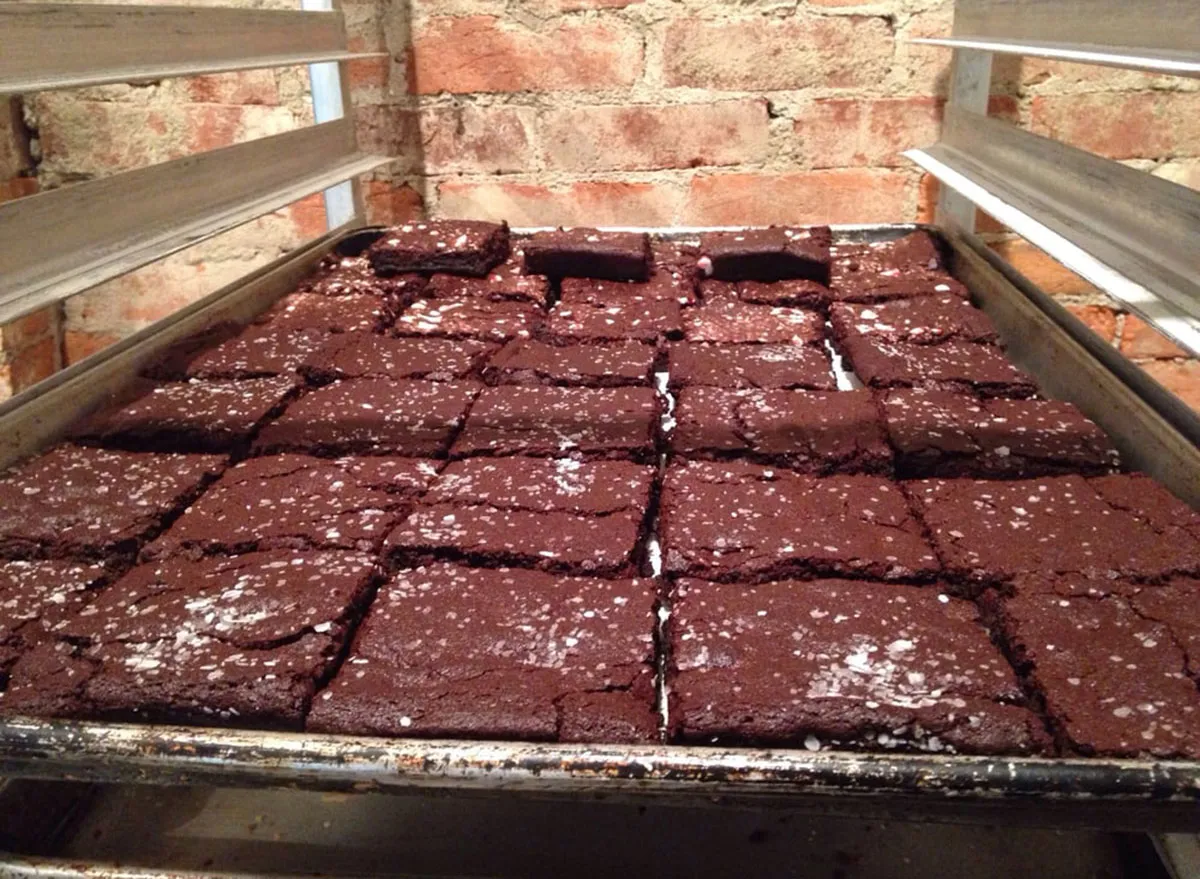 Found in the Holy Rosary section of Indianapolis, Amelia's makes handmade pastries that keep visitors coming back for more. People especially love their flavorful brownies, as one reviewer gushed, "I am obsessed with their brownies! I do not like brownies typically but these are a perfect blend of cocoa with the sea salt on top that is just delicious!"
IOWA: Her Soup Kitchen in Iowa City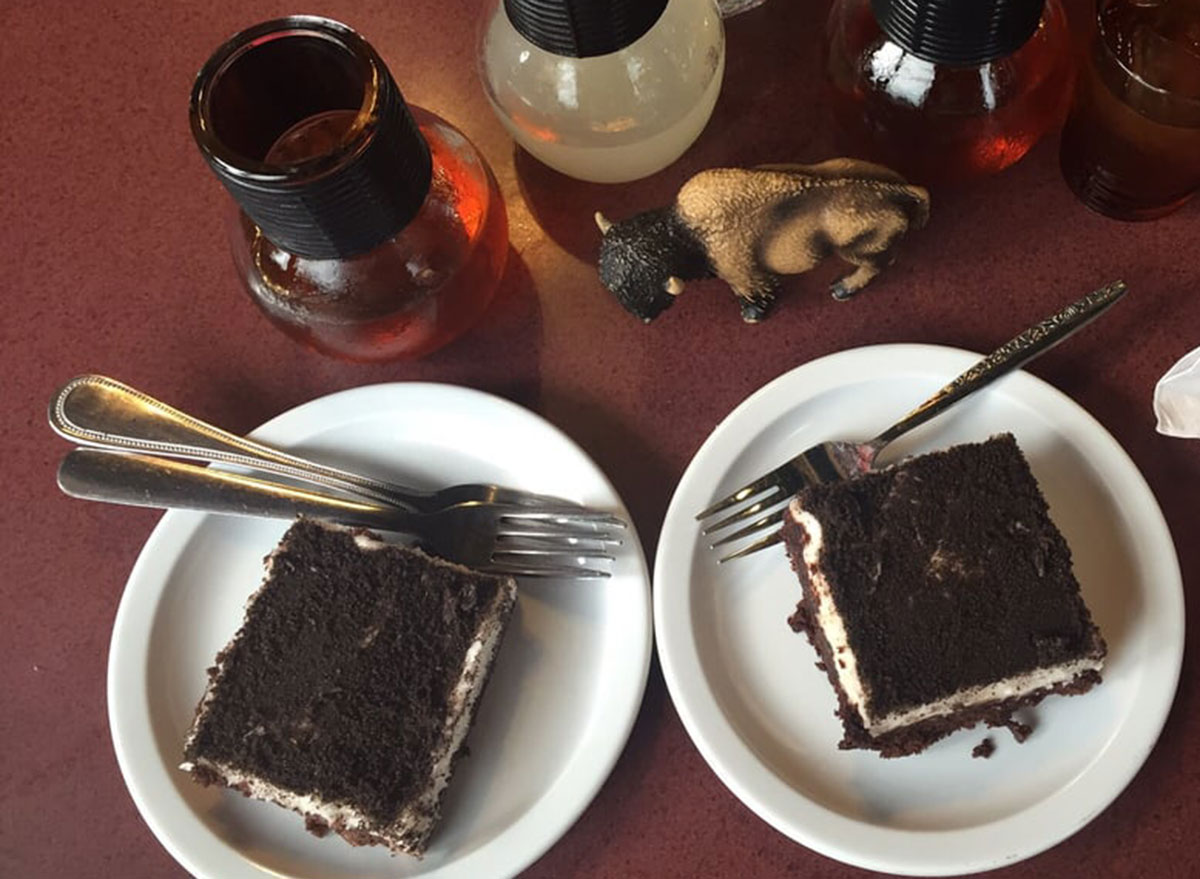 For over a decade, Her Soup Kitchen in Iowa City has been making mouthwatering items, such as hearty soups and comforting sweets, using local and sustainable ingredients as often as possible. One of their must-try menu options is their "out of this world" Oreo brownie.
KANSAS: Milkfloat in Wichita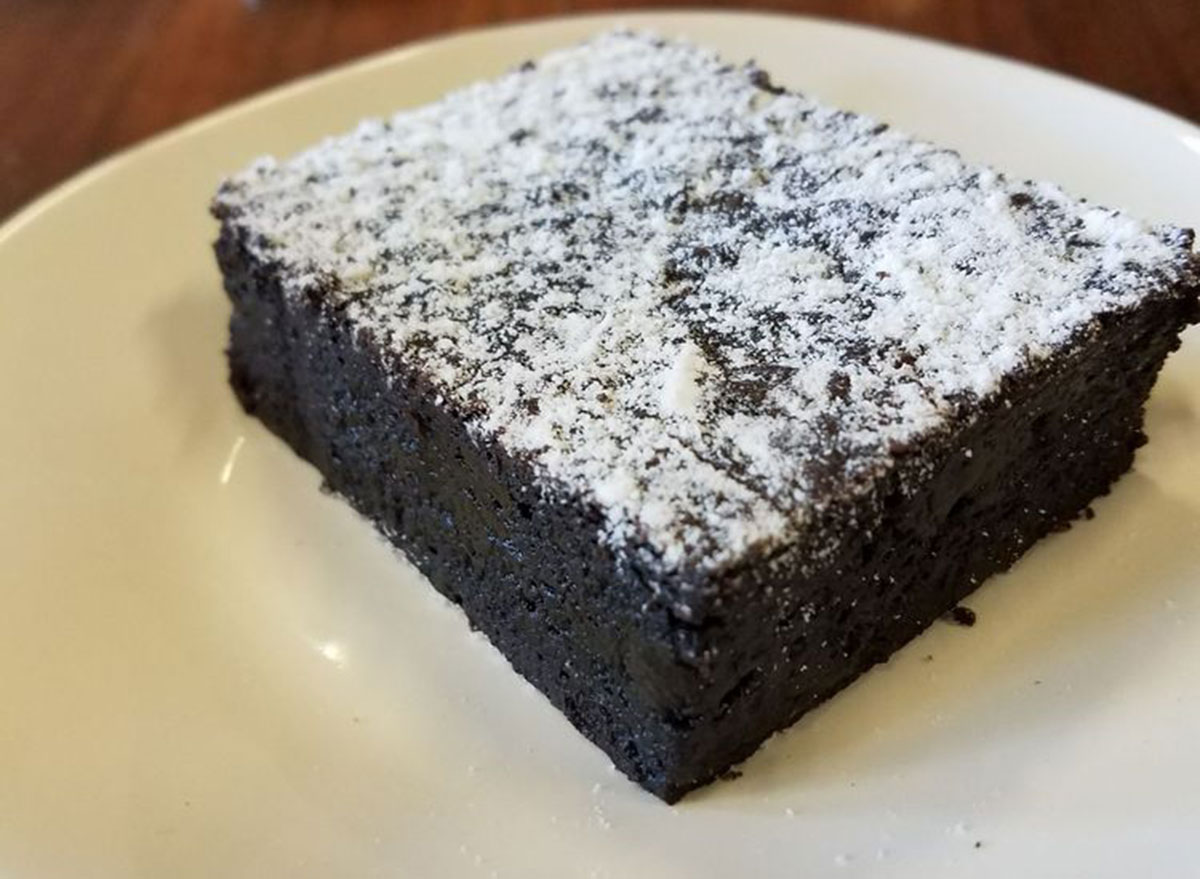 When in Wichita, make sure to enjoy one of Milkfloat's refreshing old-fashioned milkshakes alongside an order of their amazing brownies. Yelp reviewers applaud the sweet treat for its unbelievable taste and undeniable richness.
KENTUCKY: Please and Thank You in Louisville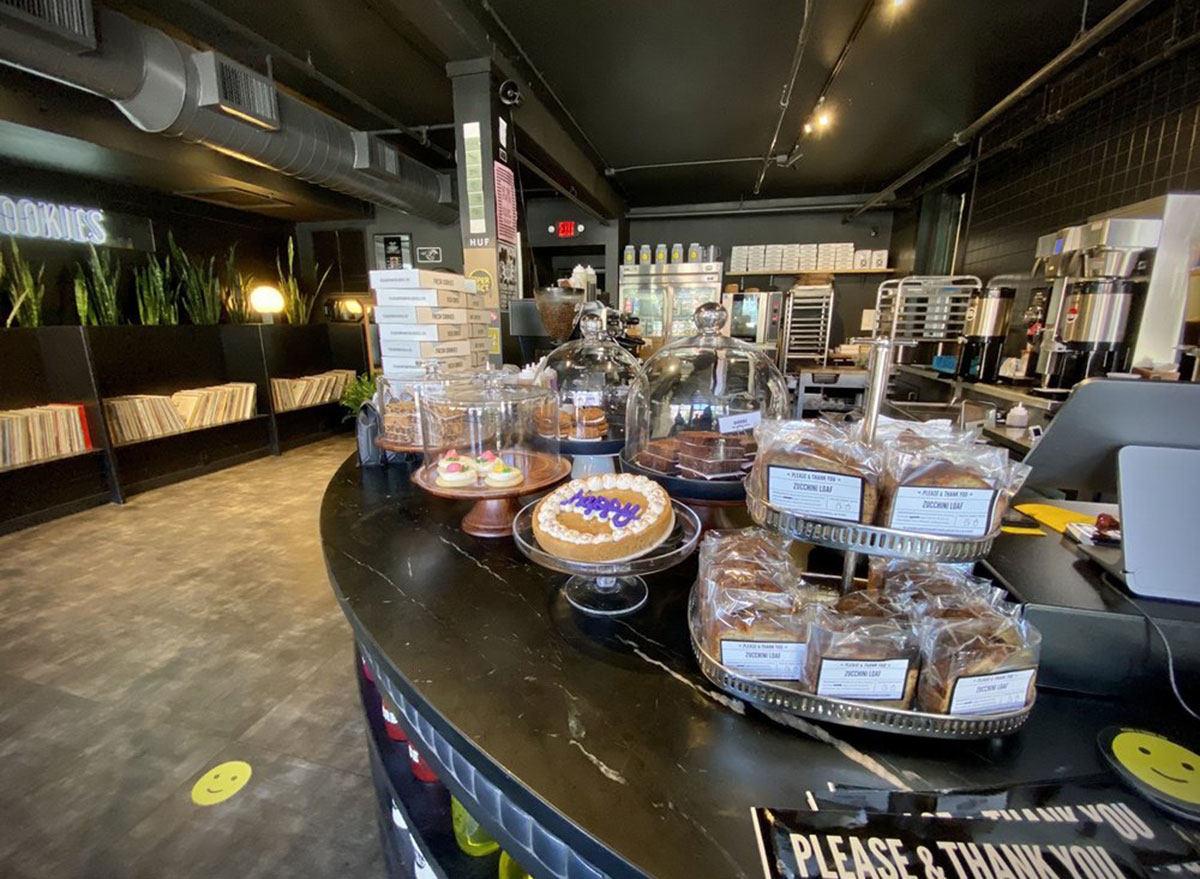 Please and Thank You, the famous Kentucky establishment that has locations throughout the city, makes an impressive array of desserts that have created for them quite the following. A fan favorite is their brownie, made with a hint of espresso, which visitors can even purchase a BIY (Bake It Yourself) kit for.
LOUISIANA: Gracious Bakery in New Orleans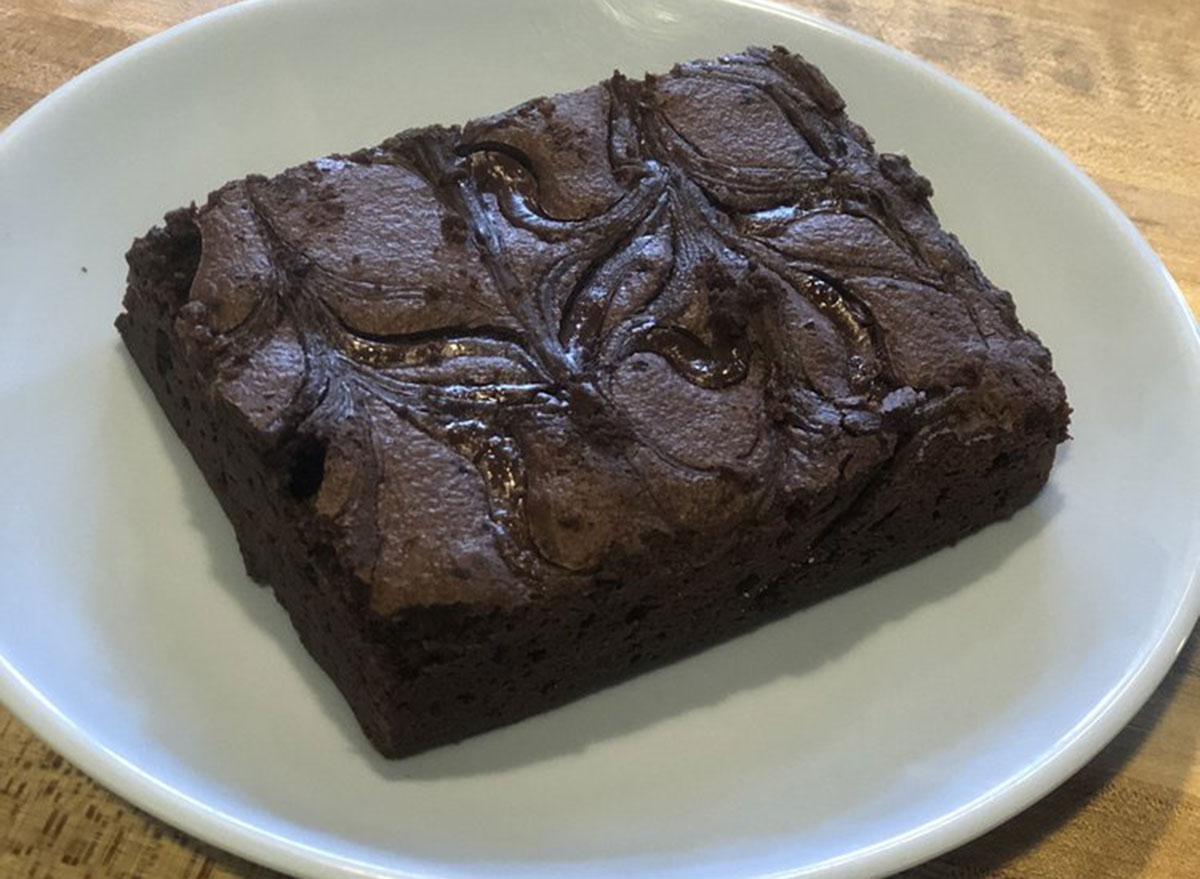 Since 2012, the husband and wife-lead team behind Gracious Bakery has been crafting some of Louisiana's most sought-after desserts. A must-try is their dulce de leche brownie, which combines the rich flavors of a traditional brownie with the heartwarming sweetness of dulce de leche.
MAINE: Standard Baking in Portland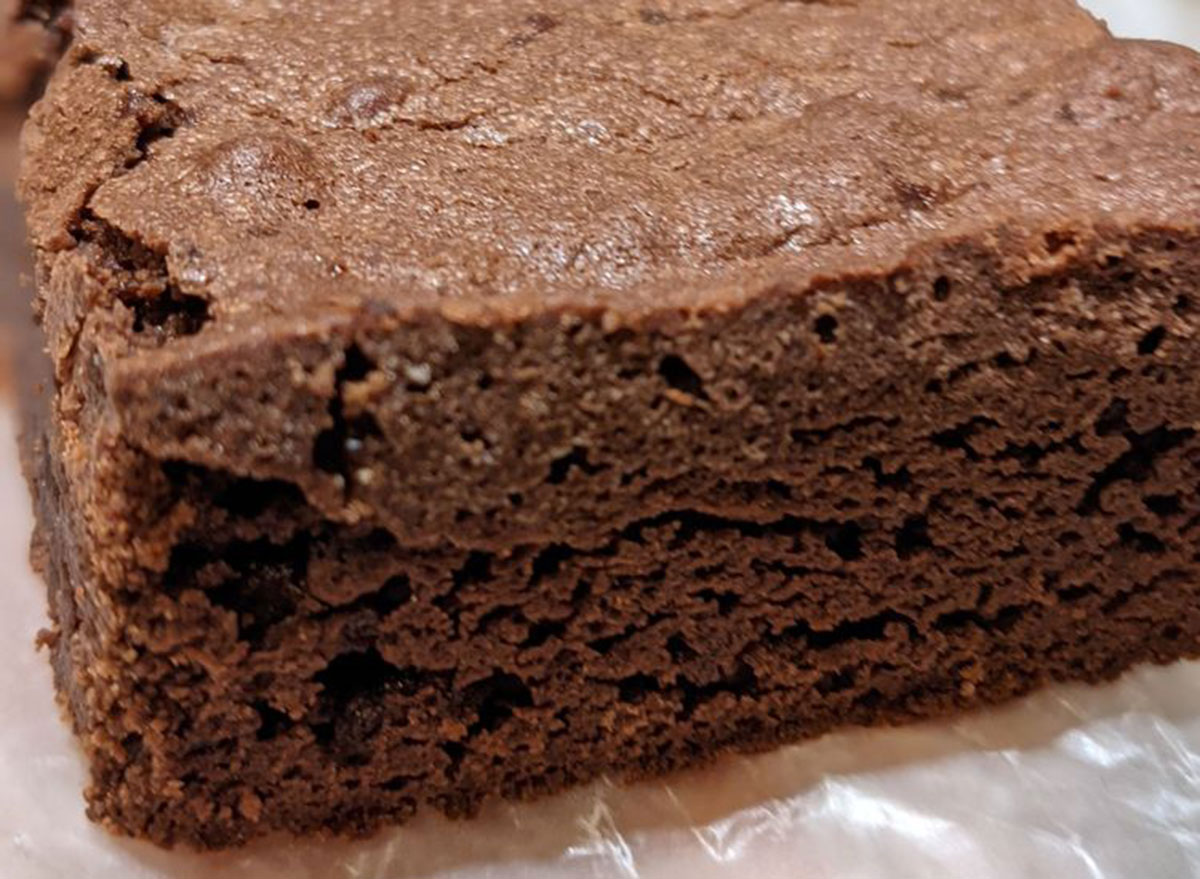 Standard Baking in Maine raises the bar for bakery fare with its innovative sweets. Family-owned and operated since 1995, this beloved bakery handcrafts some of the richest and fudgiest brownies around.
MARYLAND: Kupcakes and Co. in Elkridge
Not only does Kupcakes and Co. in Maryland have the best brownies in town, but they also have unique options that put a flavorful flair on an old classic. For instance, they offer a raspberry brownie, which perfectly joins together tart berry and rich chocolate flavors. Make sure to check ahead to see what their daily menu includes.
MASSACHUSETTS: Bova's Bakery in Boston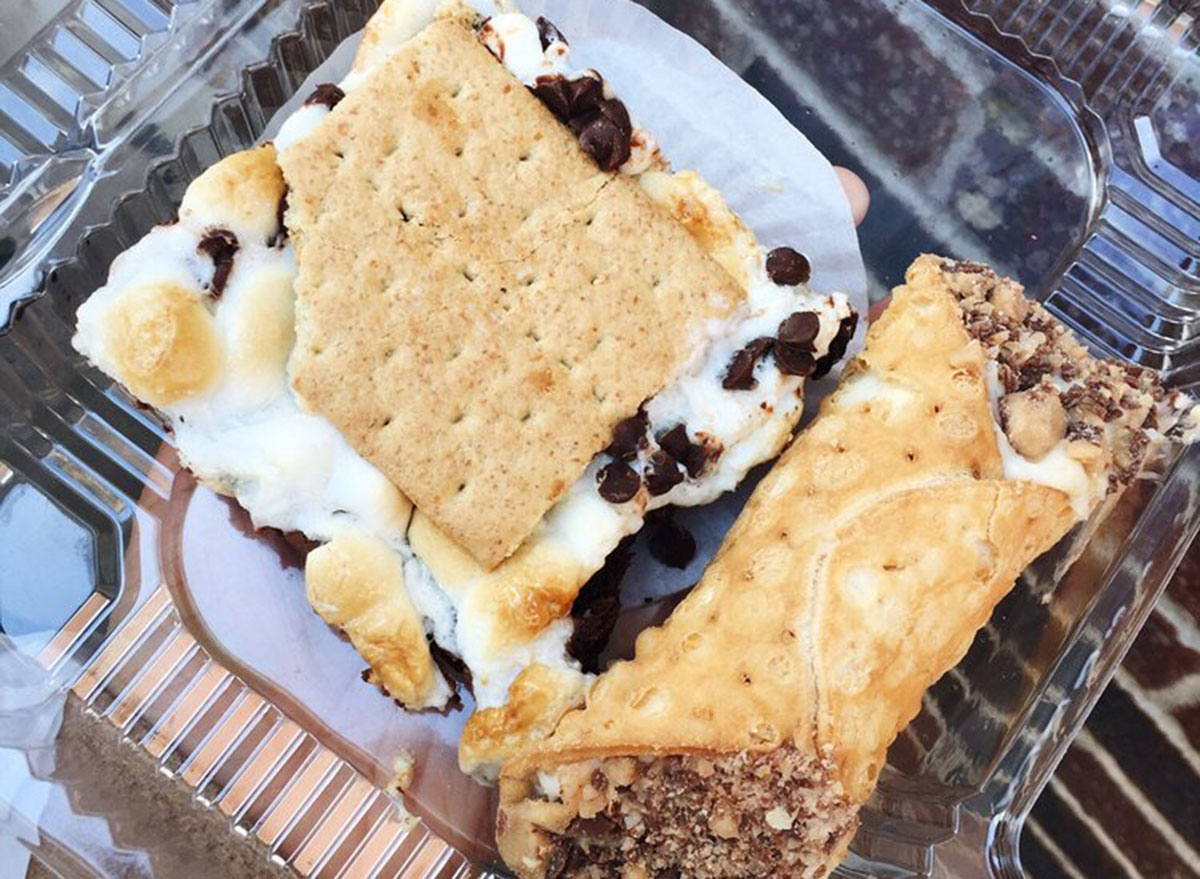 For nearly a century, Bova's Bakery in Massachusetts has been the go-to spot for Bostonians to fulfill all of their baked goods needs. Famous for their Italian pastries, people also rave about Bova's brownies, especially the s'mores option. "Bova's is a crazy and uncomfortable situation morphing into chaotic deliciousness." said one reviewer. "You want fruity cookies? Get em. You want a 5 pound smores brownie? Me too."
MICHIGAN: For the Love of Sugar in Detroit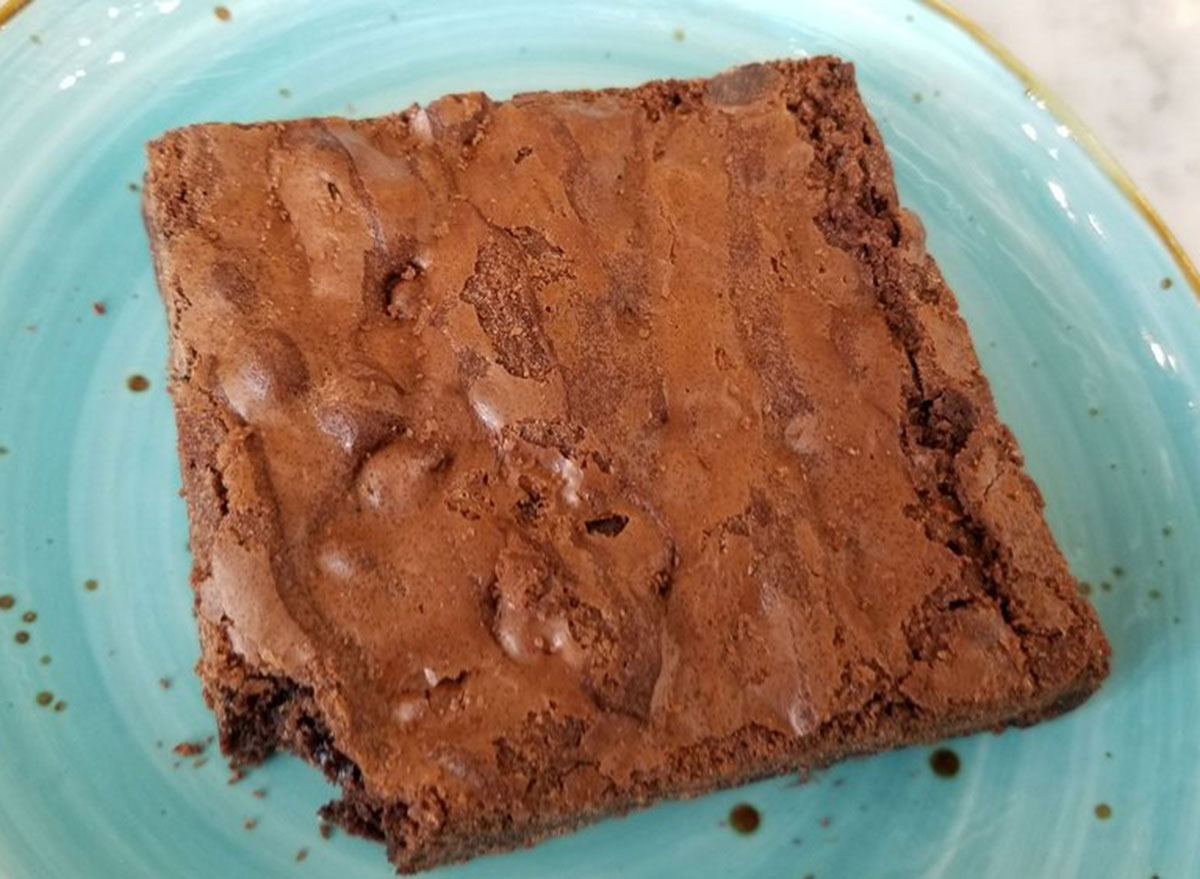 For the Love of Sugar owner, Manal, merges his Middle Eastern roots with his love of sugar to create a delicious variety of sweets and treats that are truly one of a kind. Make sure to try out one of the shop's homemade brownies, which pairs magnificently with an order of iced Ghirardelli mocha.6254a4d1642c605c54bf1cab17d50f1e
MINNESOTA: A Baker's Wife in Minneapolis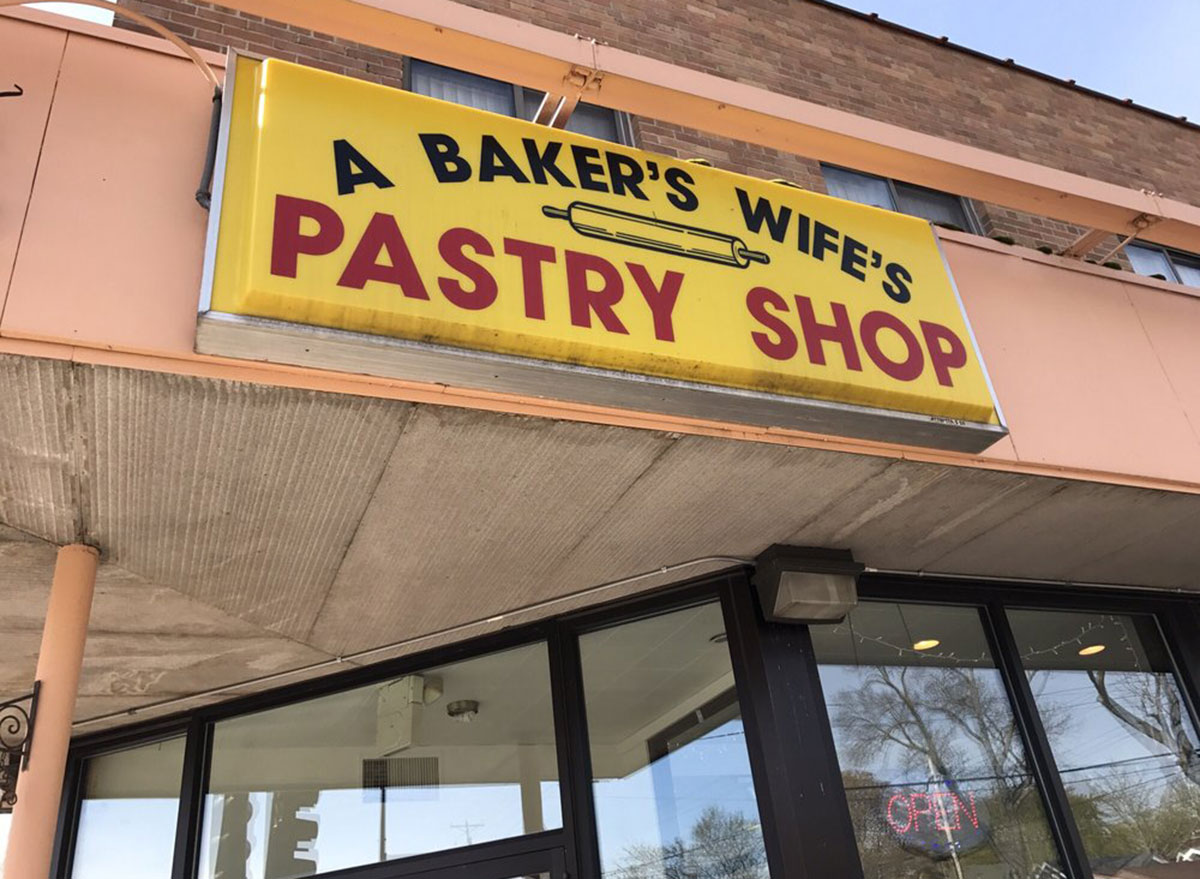 A Baker's Wife crafts a classic brownie so good you will surely be coming back here for seconds (and thirds). As one reviewer put it, "I didn't realize how terrible brownies and donuts were everywhere else on the planet. Seriously the best I've had since my great-grandma made homemade treats."
MISSISSIPPI: Campbell's Bakery in Jackson
Campbell's Bakery, the beloved bakery in Jackson that has been serving its community since the 1960s, makes brownies that are decadent, moist, and made by hand using three different types of chocolate. As one reviewer stated, "Cupcakes, six types of brownies and tea – and everything's very reasonably priced – what more can you ask for?"
MISSOURI: Mud Pie Vegan Bakery & Coffeehouse in Kansas City
Mud Pie Bakery, a vegan coffeehouse in Kansas City, serves up a delicious array of plant-based sweets and treats in a gorgeous yellow 19th century Victorian home. Some of their most loved items are the brownies, with Yelp reviewers citing the rocky road and gluten-free brownie options as their favorites.
MONTANA: Vanilla Bean Bakery and Cafe in Helena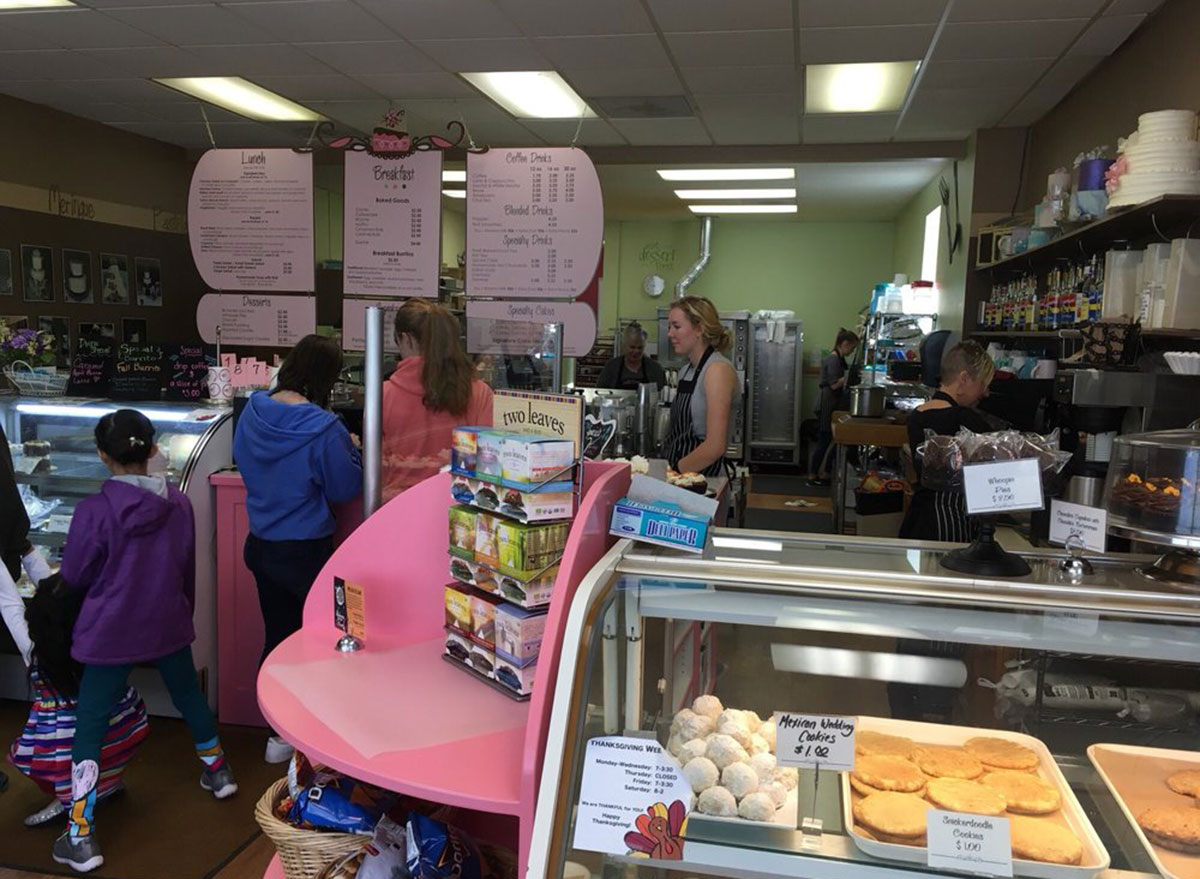 Showcasing high, airy ceilings and rustic decor, Vanilla Bean Bakery and Cafe in Helena is where Montanans go to enjoy some of the best brownies in the whole state.
NEBRASKA: Sweet Magnolias Bakeshop in Omaha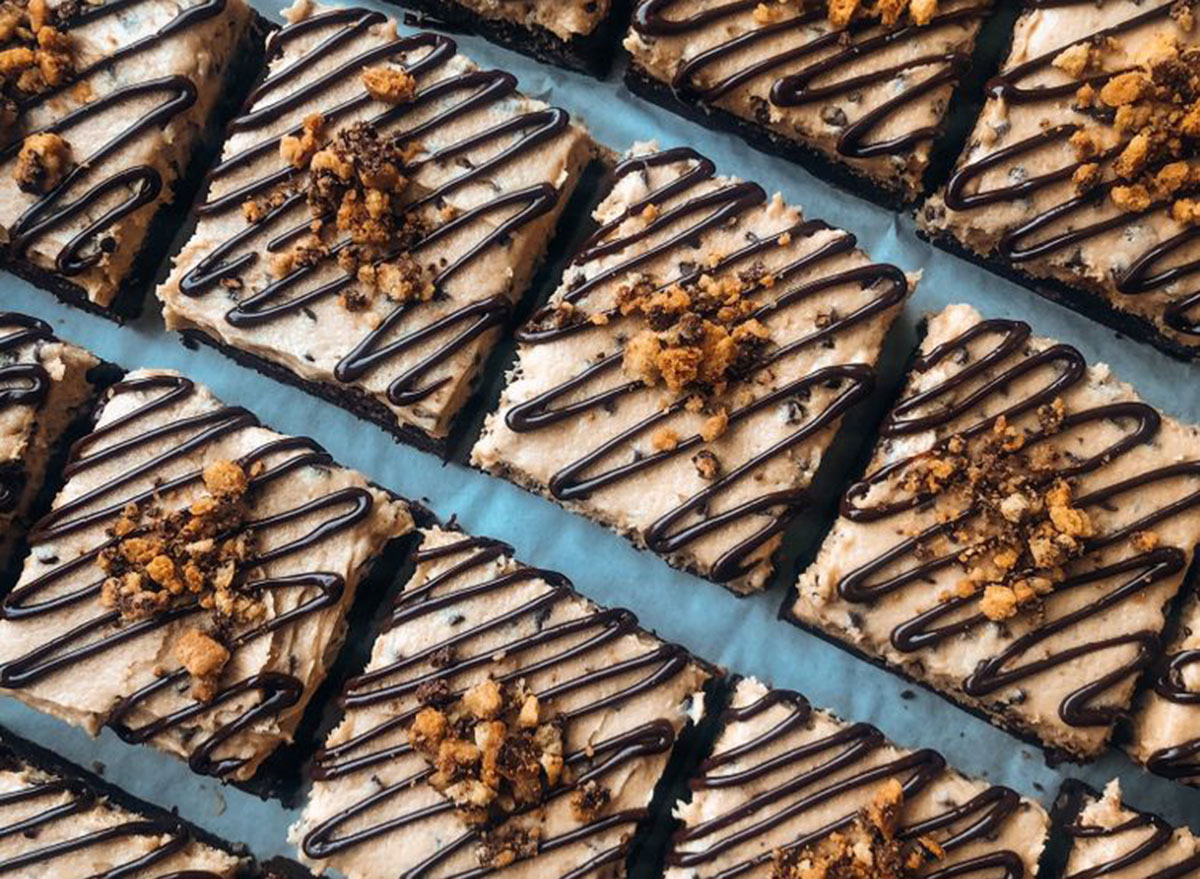 Sweet Magnolias Bakeshop is located in the scenic Joslyn Castle section of Omaha, a gorgeous historic neighborhood that boasts beautiful architecture and lush gardens. It is the perfect environment to enjoy one of Sweet Magnolias' frosted or gluten-free/vegan brownies, which taste just as fabulous as its surroundings.
NEVADA: Is Sweet in Las Vegas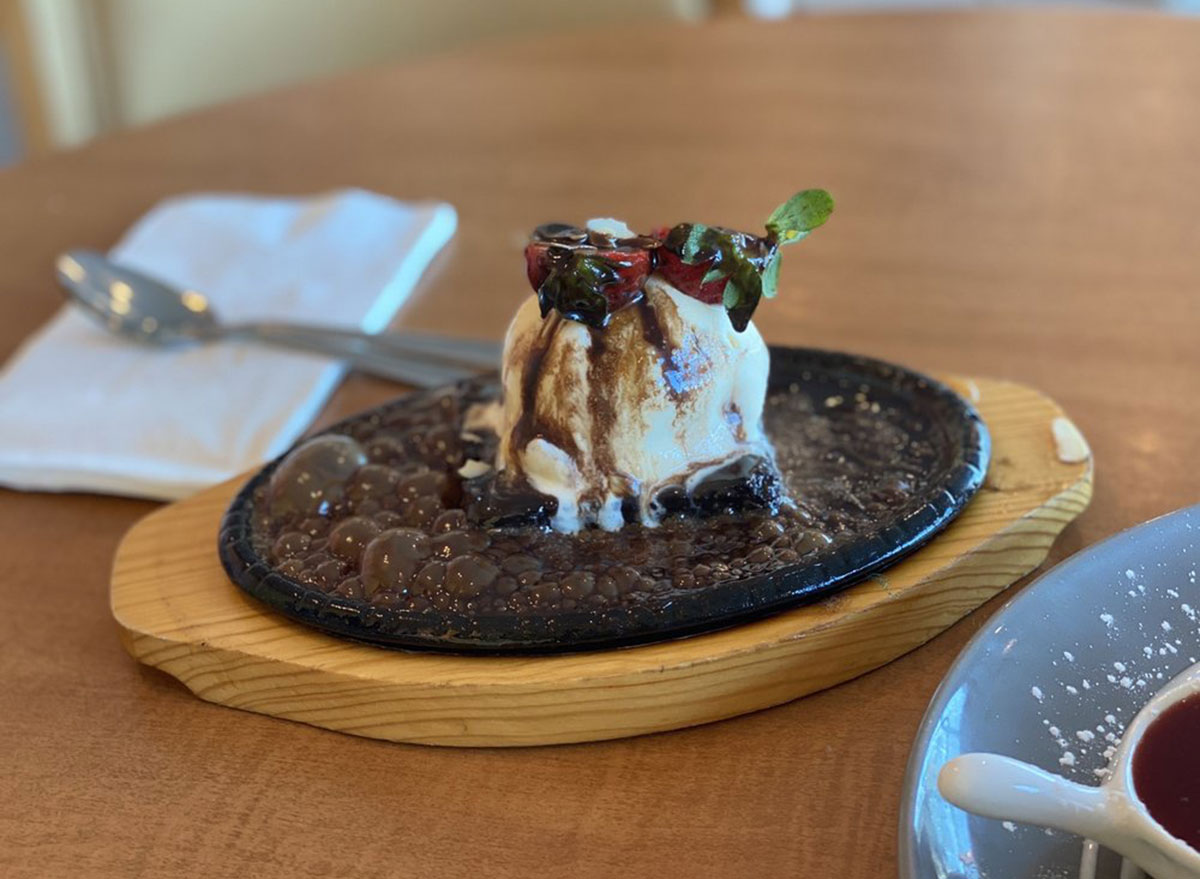 Las Vegas—the land of casinos, neon lights, and…delicious brownies. Located just a short distance from the Las Vegas strip, Is Sweet is a dessert restaurant that specializes in some of the best sweets in town. For starters, Yelp reviewers can't stop raving about the "sizzling brownie," a decadent dessert featuring a hot homemade brownie topped with ice cream, caramel, chocolate sauce, and fresh strawberries.
NEW HAMPSHIRE: The Red Arrow Diner in Manchester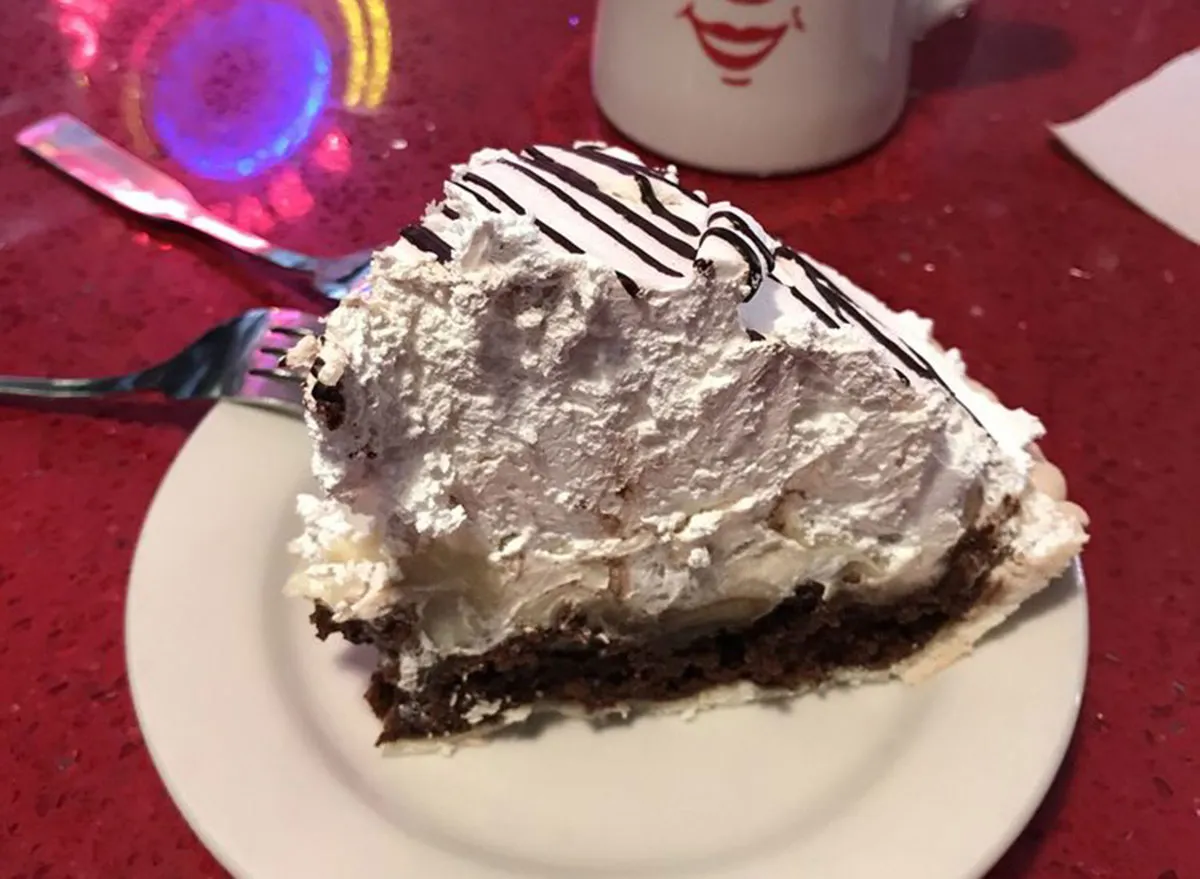 Since 1922, New Hampshire's Red Arrow Diner has been consistently serving up some amazing dishes and desserts to the Manchester community, with their cream pies being one of the most ordered desserts. Yelp reviewers rave about the Brownie Cream Pie, and it's easy to see why.
NEW JERSEY: Baking Mama in Hoboken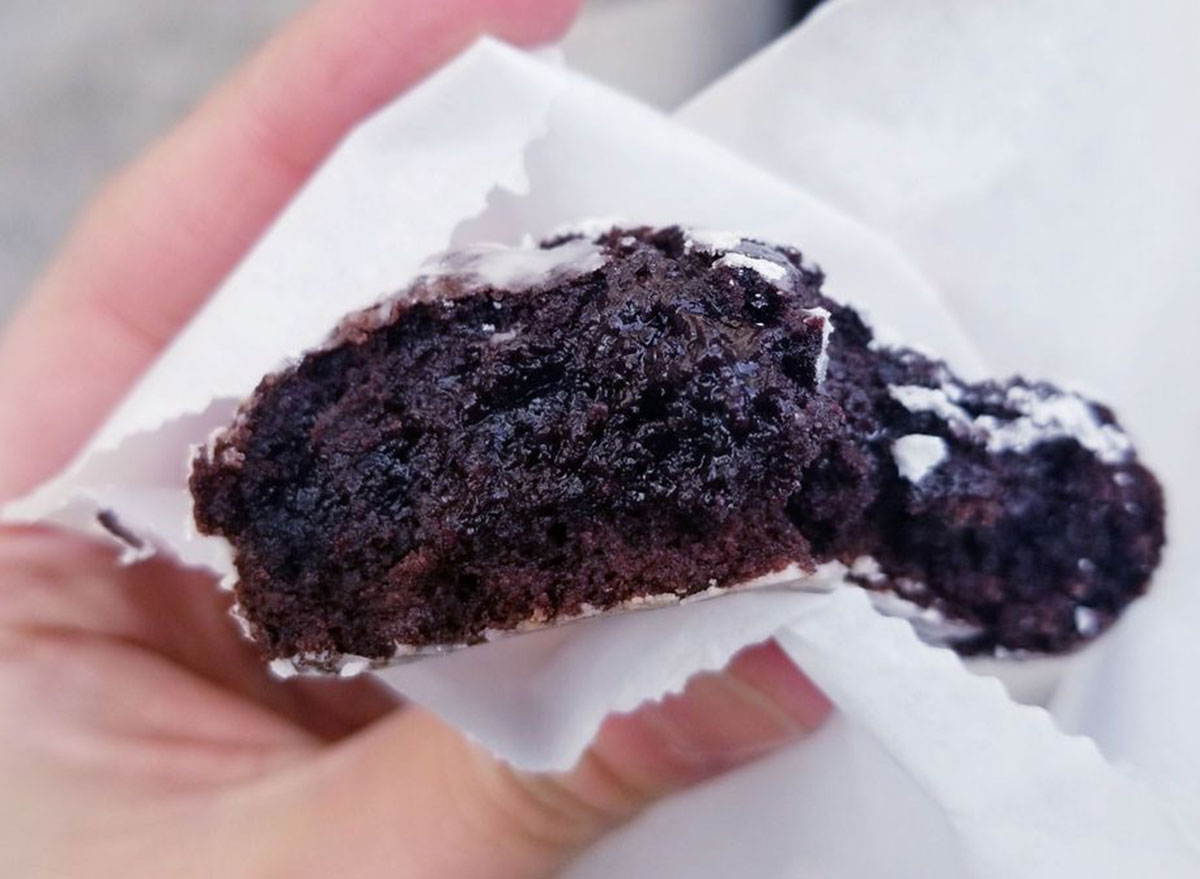 Baking Mama, the Hoboken bakery churning out some of the city's most delicious baked goods, focuses on quality, passion, and creativity to put together some of their most loved masterpieces. Don't spend a day in Hoboken without picking up one (or a few) of Baking Mama's mouth-watering brownies.
NEW MEXICO: Kakawa Chocolate House in Santa Fe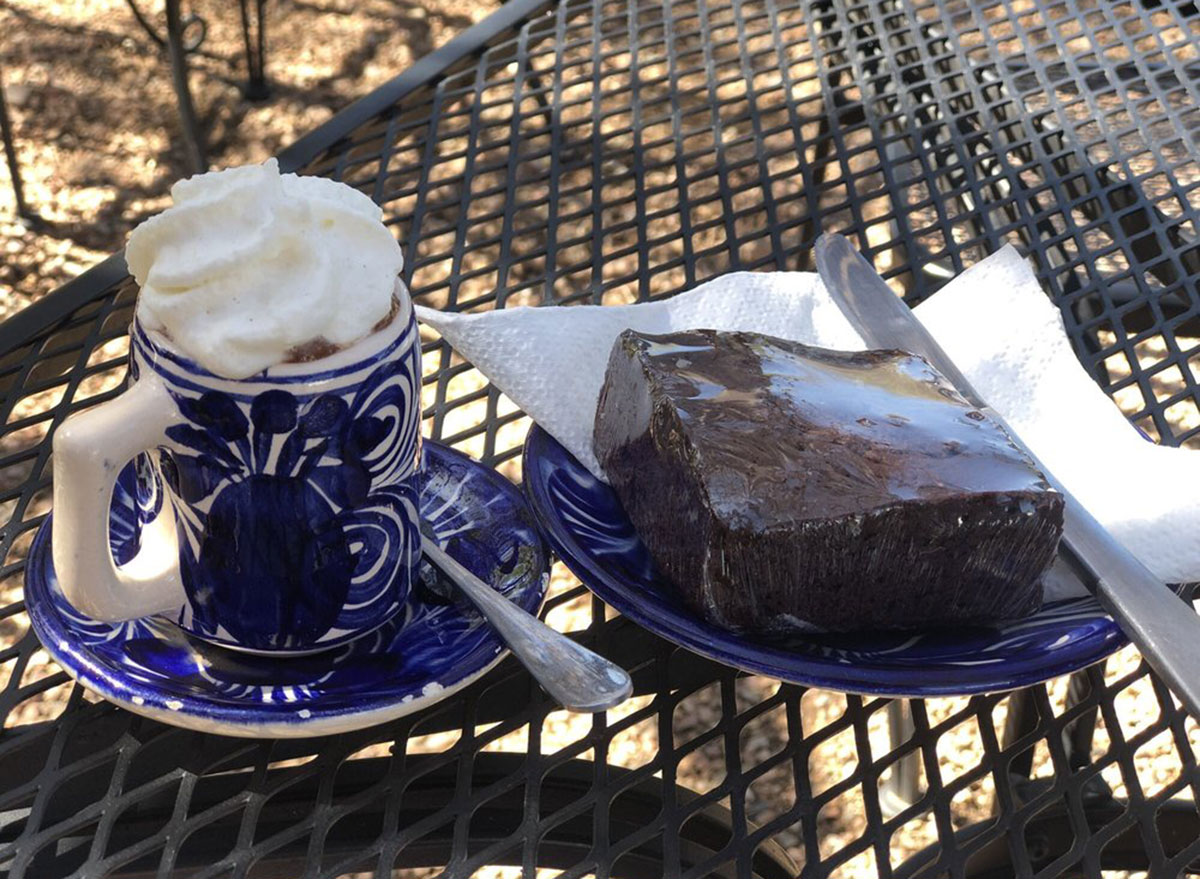 Found in the heart of picturesque Santa Fe, Kakawa Chocolate House has been crafting delicious artisanal chocolates since 2007. With a practice rooted in tradition and creativity, they carry everything from melt-in-your-mouth dairy-free truffles and house blend dark chocolate bars, to red chili caramels, and more. One of their most exquisite confections is their brownies, which Yelp reviewers have described as "mind-blowing".
NEW YORK: Mah-Ze-Dahr Bakery in New York City
Just steps away from New York City's buzzing Washington Square Park is Mah-Ze-Dahr Bakery, a popular establishment lauded for its delicious world-class baked goods, dreamy cakes, and savory pastries. A favorite order among many is their signature brownies which are made with Valrhona cocoa, Madagascar vanilla extract, and fleur de sel.
NORTH CAROLINA: The Batchmaker in Charlotte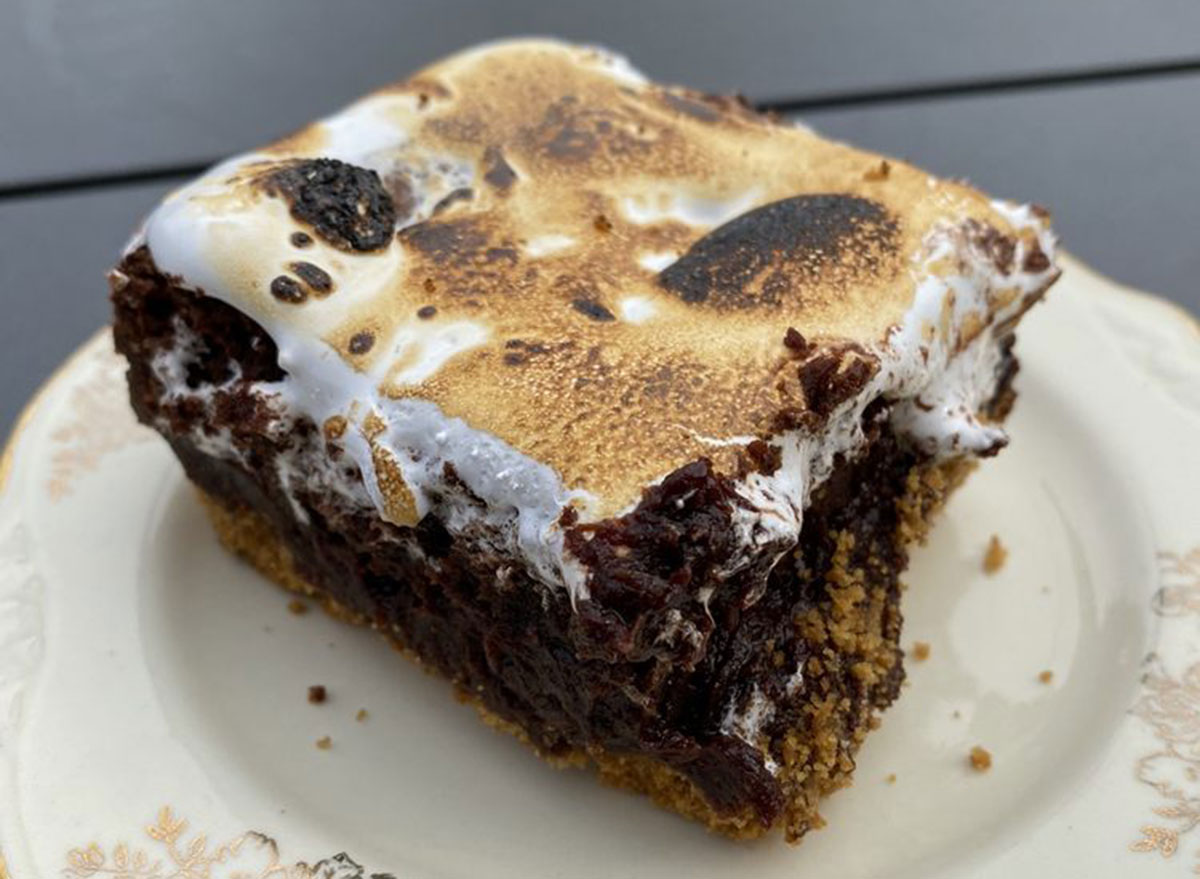 The Batchmaker in Charlotte has not one, but at least eight, can't-miss brownies that people just cannot get enough of. One favorite is the Summer Lovin' S'Mores Brownie, which combines their Original S'mores Brownie made with peanut butter cups and a buttery Ritz cracker crust.
NORTH DAKOTA: Nichole's Fine Pastry in Fargo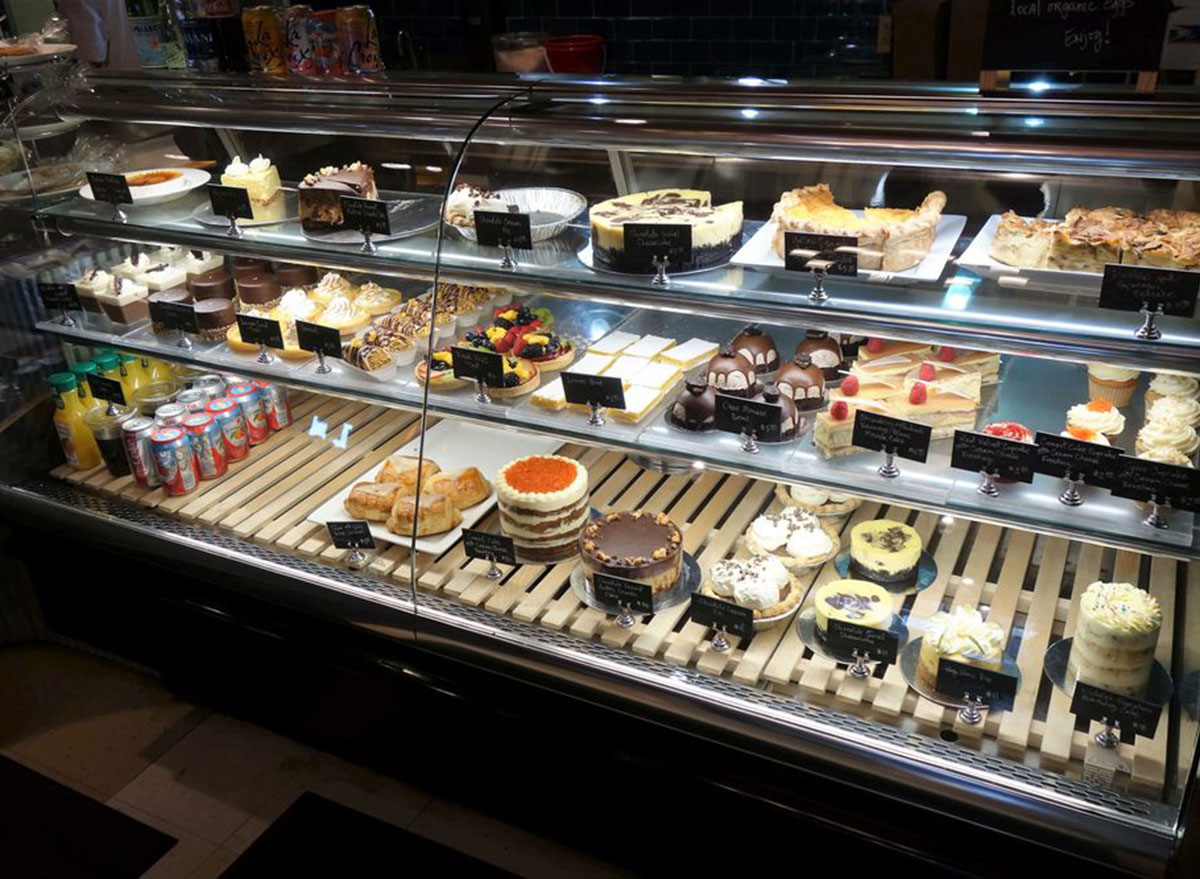 For nearly two decades Nichole's Fine Pastry and Cafe in Fargo has been making small-batch menu items that focus on traditional Midwestern flavors and fresh, healthy ingredients. A favorite baked good of theirs is their homemade brownie.
OHIO: Presti's Bakery in Cleveland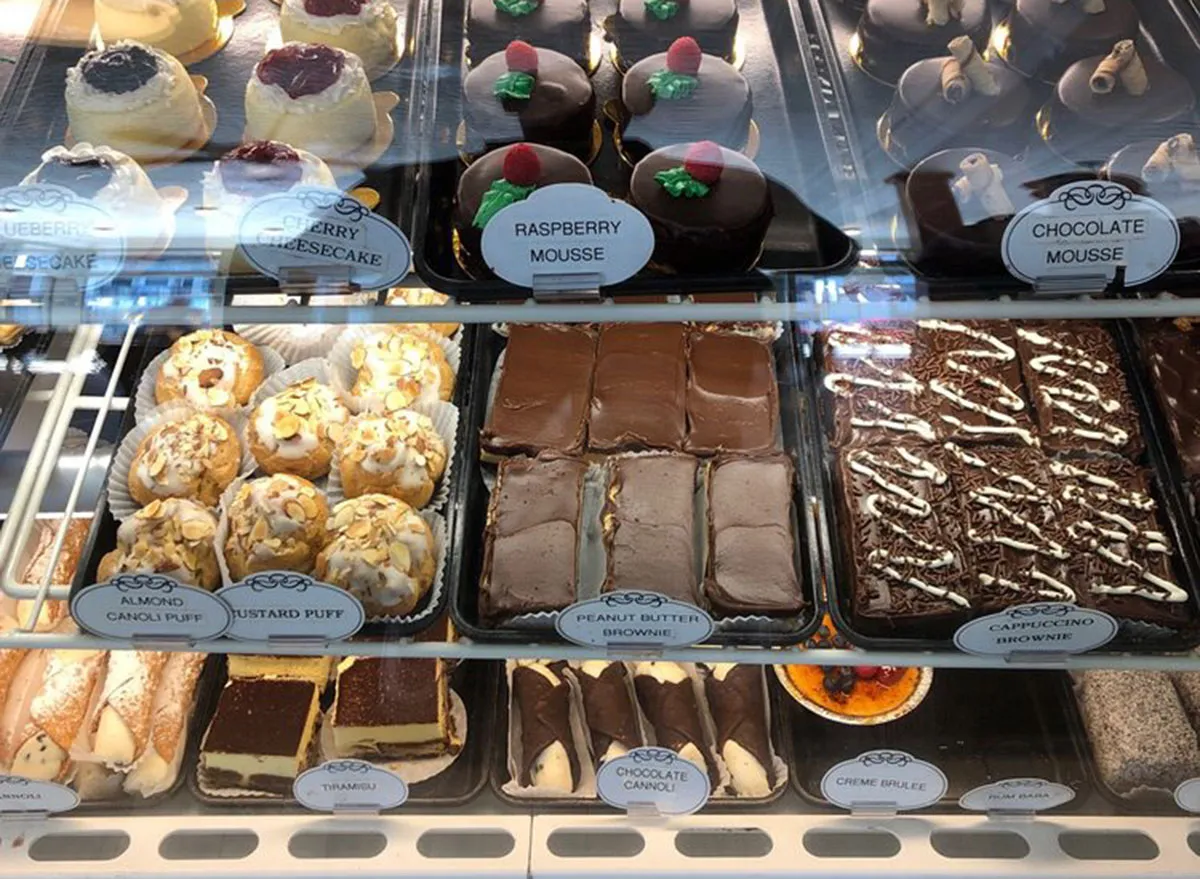 For over a century, the family-owned Presti's Bakery in Ohio has been known for its large menu of breads, pastries, cookies, and specialty cakes. One of their most beloved items is their brownies, which taste delicious alone or alongside a warm cup of cappuccino.
OKLAHOMA: Cuppies and Joe in Oklahoma City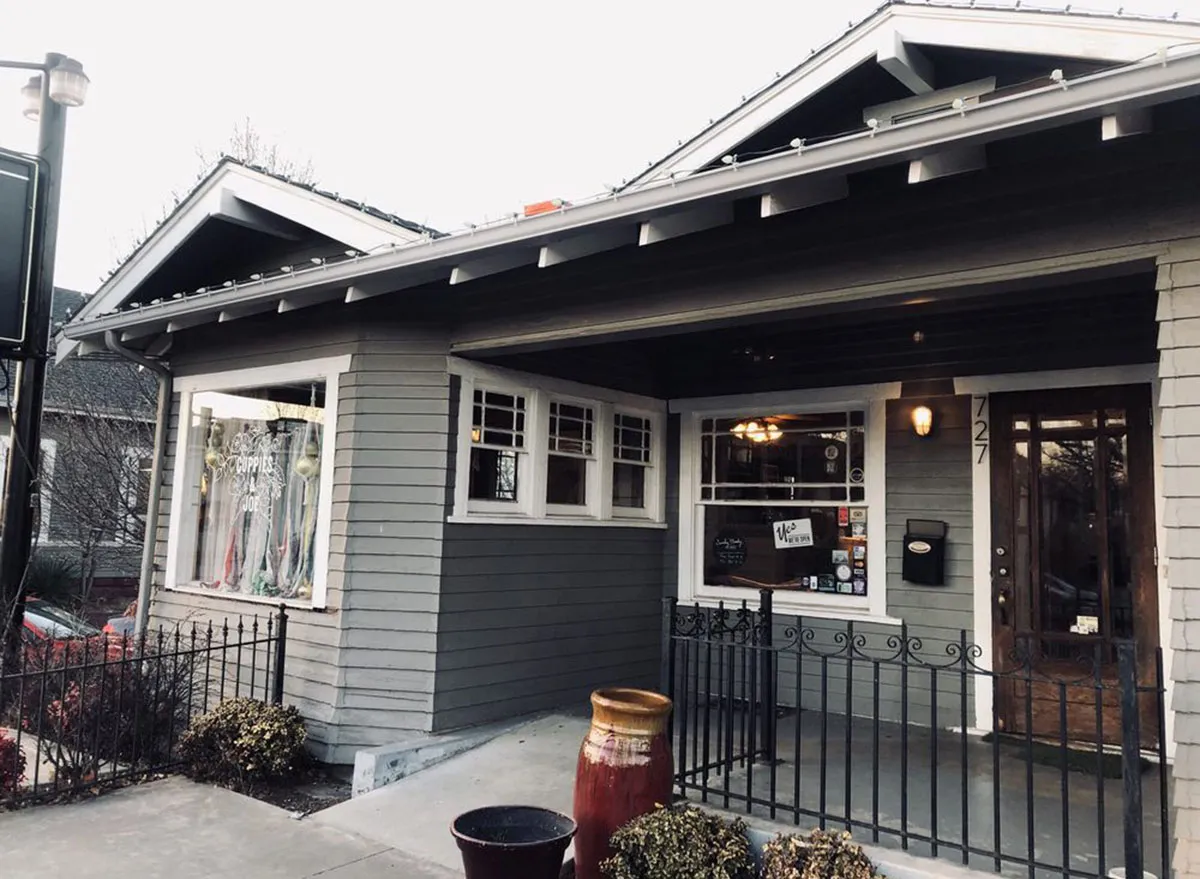 Decadent and heavenly are just a couple of words that can be used to describe Cuppies and Joe's magnificent homemade brownies. Enjoy them with housemade frozen hot chocolate or steamy loose-leaf tea latte for an afternoon pick-me-up.
OREGON: Creo Chocolate in Portland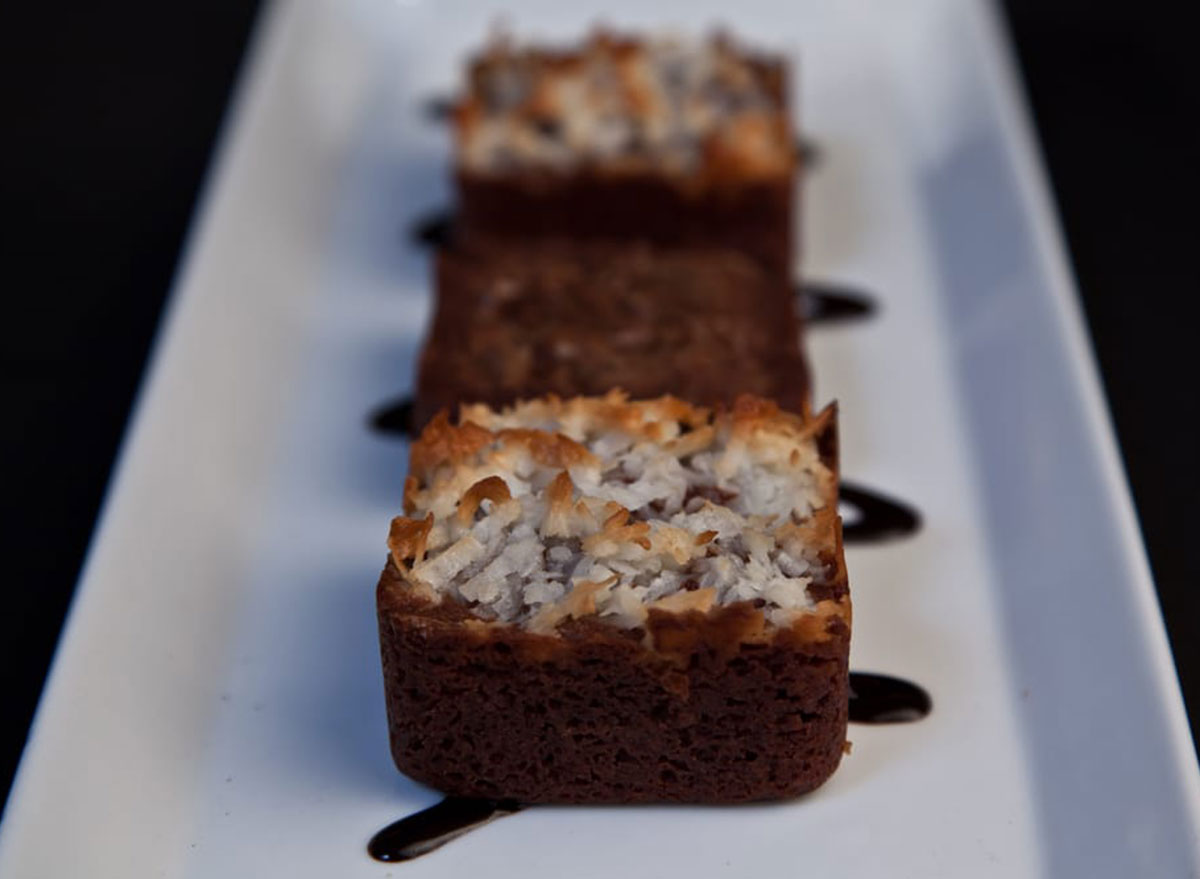 Creo Chocolate has 5 stars on Yelp, and for a good reason—their sweets are out of this world. Whether you are in the mood for a vegan chocolate bar or prefer to have some chocolate-covered cherries, this artisanal chocolate shop has it all. One of their most acclaimed confections is their brownies, which they make using their very own chocolate.
PENNSYLVANIA: Sweet Box Cupcakes in Philadelphia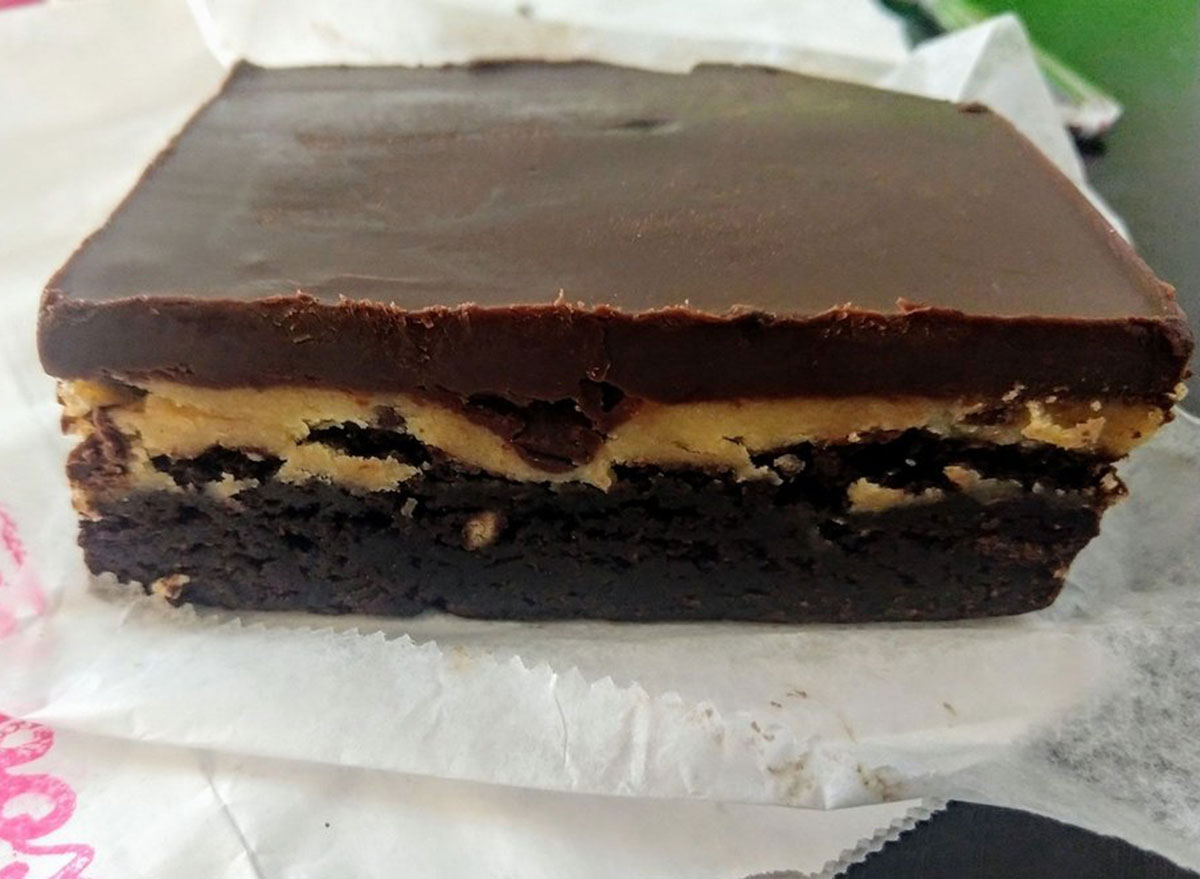 If you love a good twist on a classic brownie then look no further—Sweet Box Cupcakes in Philadelphia whips up a brownie that checks off all the boxes. Their cookie dough brownie, which is made using chocolate ganache and classic cookie dough, will have you talking about it for days.
RHODE ISLAND: Sin in Providence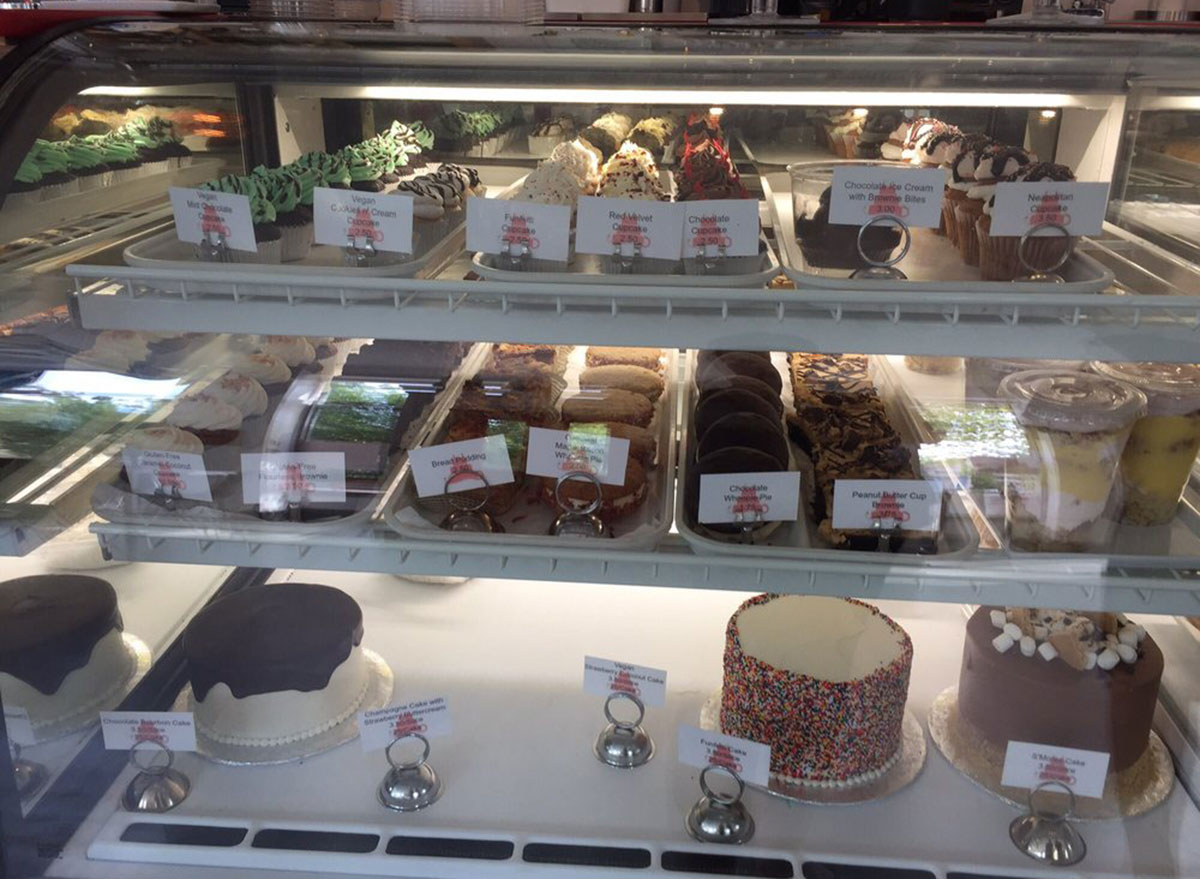 Located in the Federal Hill neighborhood of Providence, Sin has been making moist, decadent brownies since 2007. Be sure to also pick up one of their chocolate muffins or whoopie pies while you are there also.
SOUTH CAROLINA: Carmella's in Charleston
People love the scrumptious toffee brownie at Carmella's Cafe and Dessert Bar. The treat marries together velvety toffee with mouthwatering chocolate. Carmella's is inspired by Italian piazzas and is a great place to spend time with friends or family while enjoying delicious sweets and treats.
SOUTH DAKOTA: CH Patisserie in Sioux Falls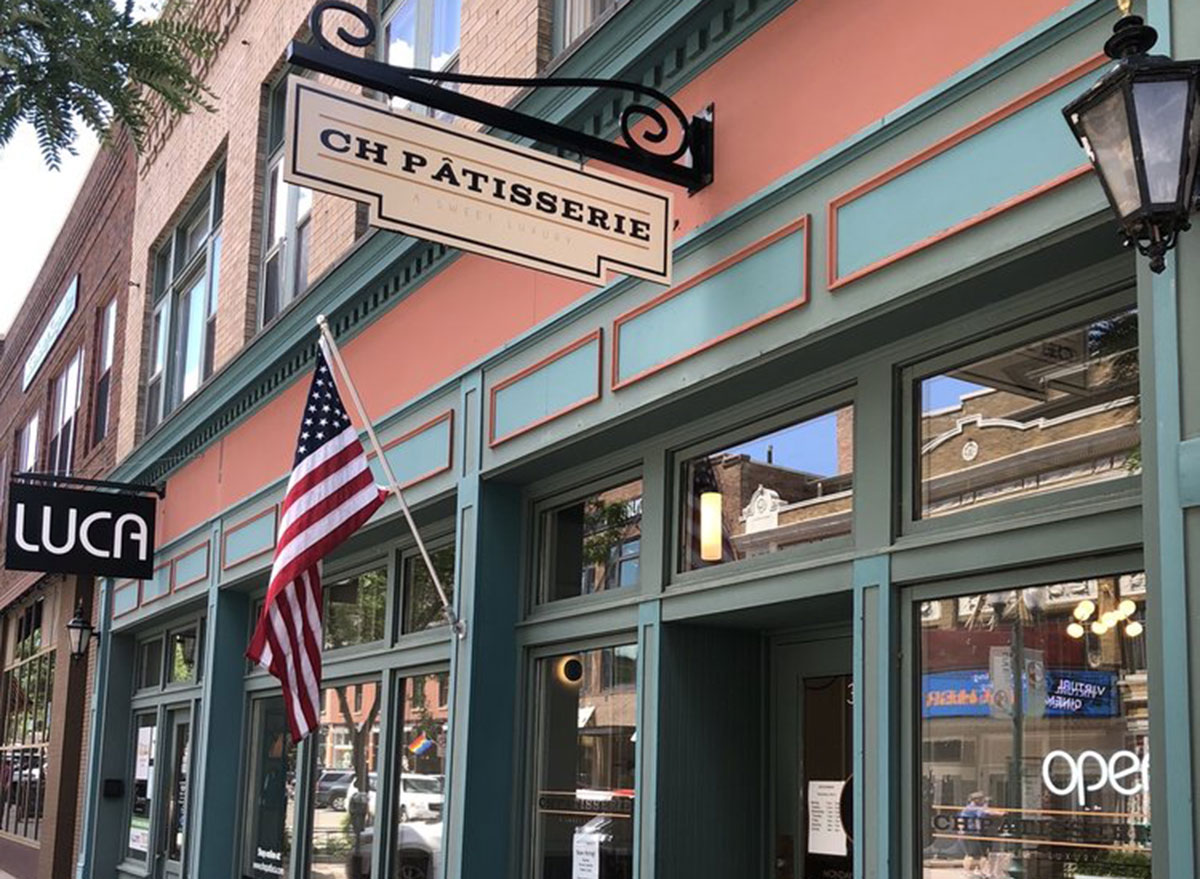 CH Patisserie brings the wonderful confectionary creations of World Champion Pastry Chef Chris Hanmer to the Sioux City community. Their offerings include French macarons, tiramisu, and their famous chocolate brownies, which are made using chocolate ganache.
TENNESSEE: Sweet 16th Bakery in Nashville
This quaint neighborhood bakery in East Nashville is known for its fabulous desserts, especially their heavenly brownies. Be sure to grab one if you are nearby.
TEXAS: Da Bomb Brownies in Plano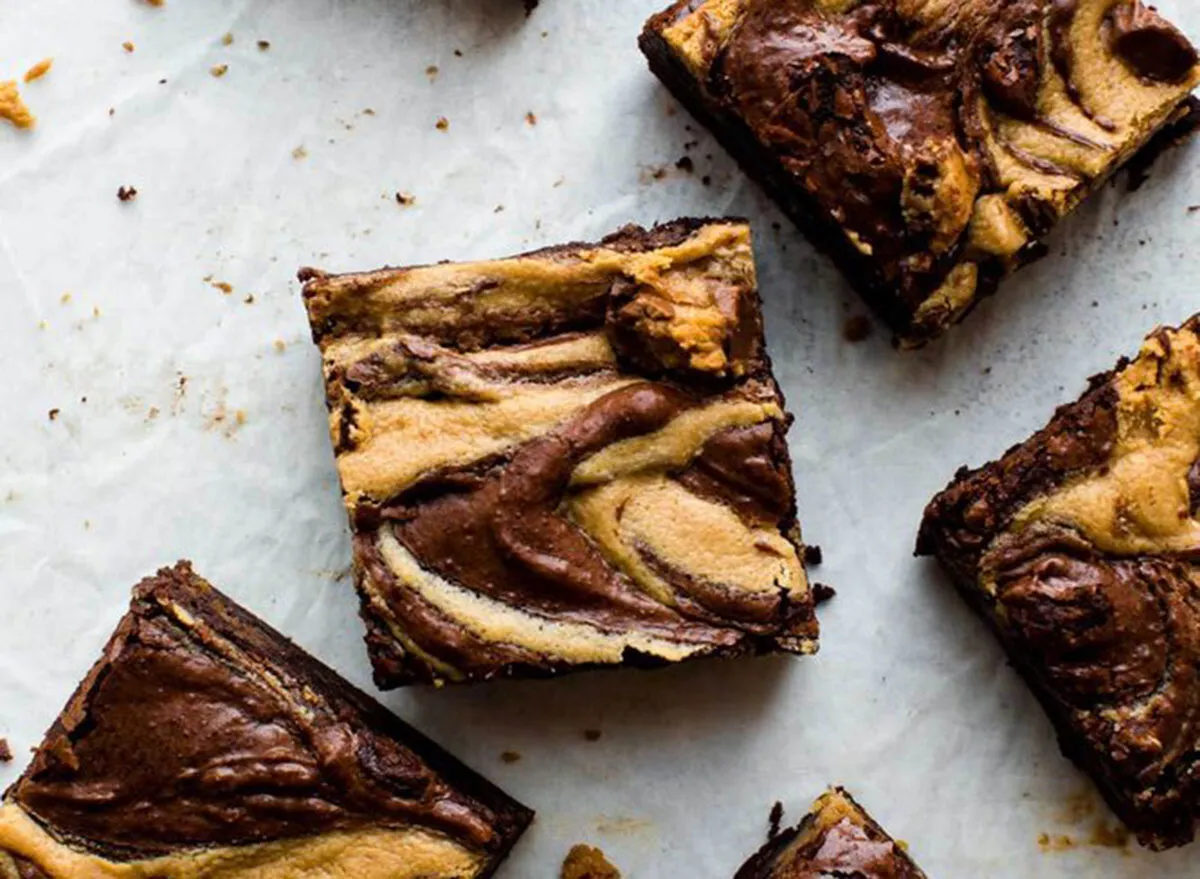 Da Bomb Brownies creates a wide array of moist, delicious brownies that are absolutely out of this world. Whether you pick up some of their Snickers brownies, which is their most popular, or decide to go for one of their classic triple chocolate brownies, you are sure to get hooked.
UTAH: The Baking Hive in Salt Lake City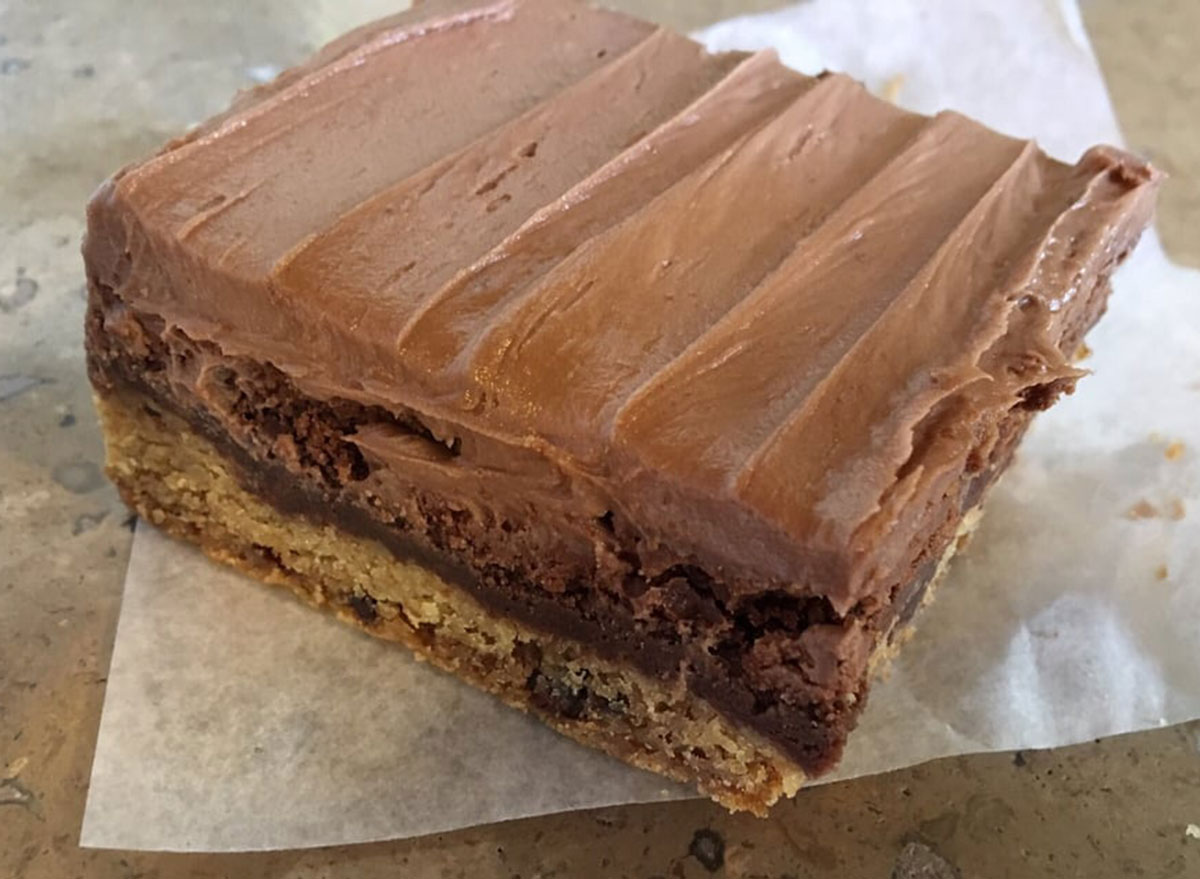 The Baking Hive, a Salt Lake City mainstay that creates delicious desserts using high quality, local ingredients, bakes a brownie mashup that is hard not to order. Featuring a chocolate fudge brownie made with a chocolate chip cookie base, and then topped with chocolate buttercream, the "Dirty Jonny" is one of the most famous menu items at The Baking Hive.
VERMONT: August First in Burlington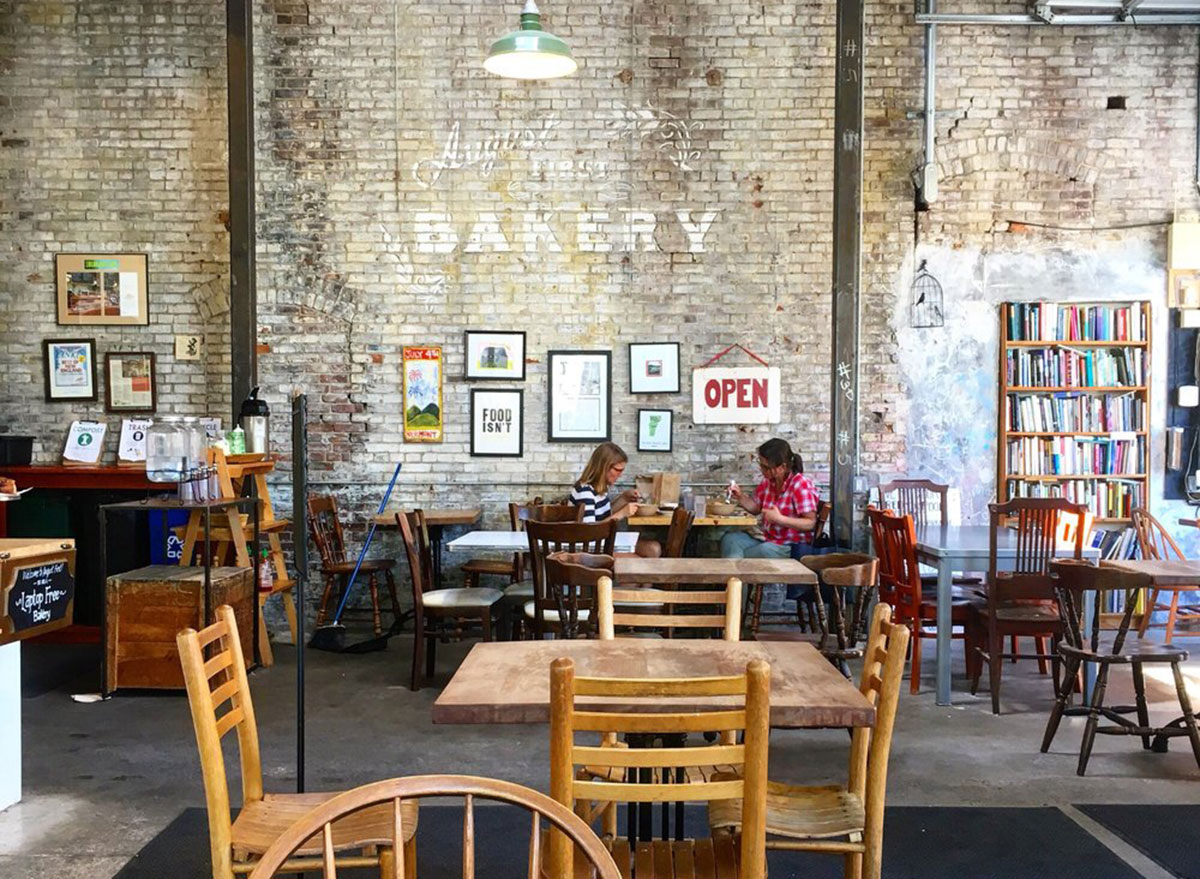 Make sure to order one of August First's divine brownies after enjoying n item (or two) off of their wonderful lunch menu.
VIRGINIA: Shyndigz in Richmond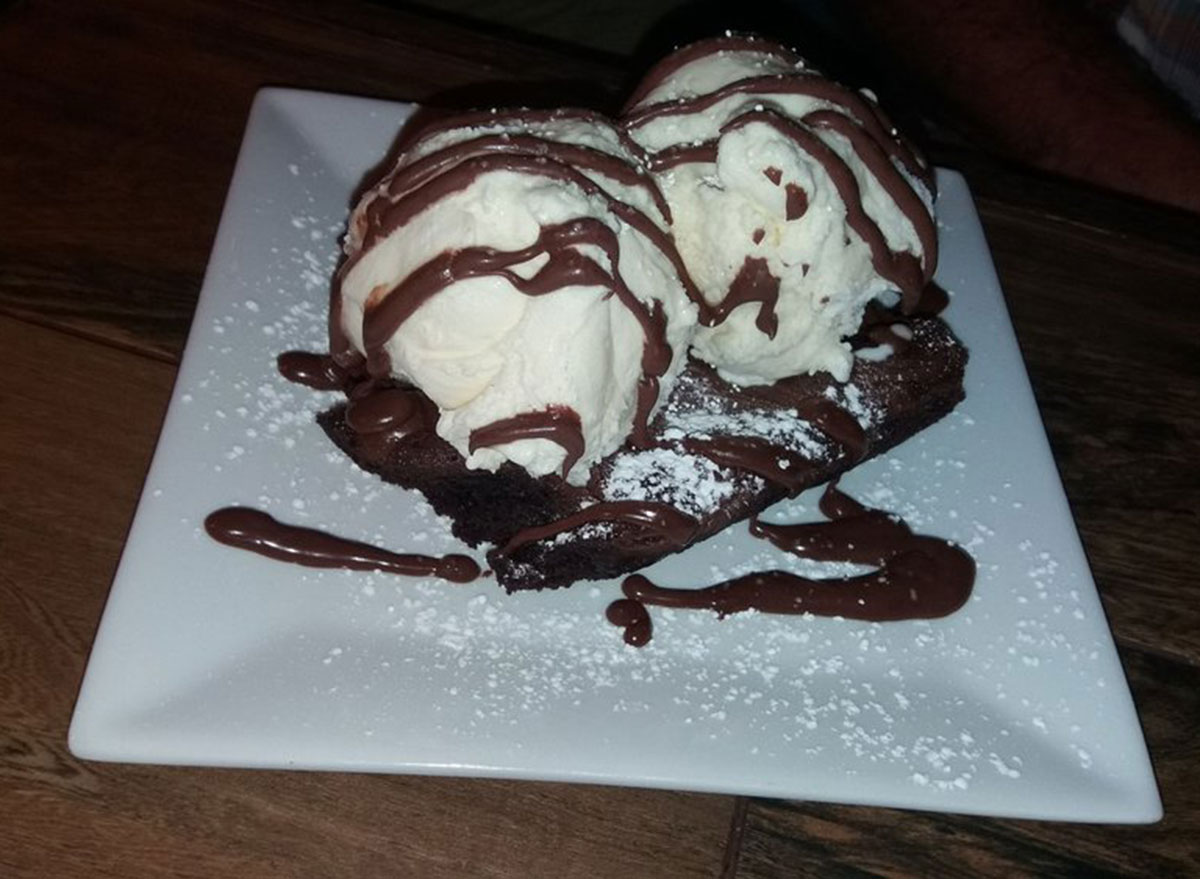 If you are a sweets lover, you must try out Shindigz in Richmond—it has a menu that is almost entirely comprised of delicious desserts, like the salted chocolate caramel cakes, oatmeal cream pies, and their beloved brownies.
WASHINGTON: Dahlia Bakery in Seattle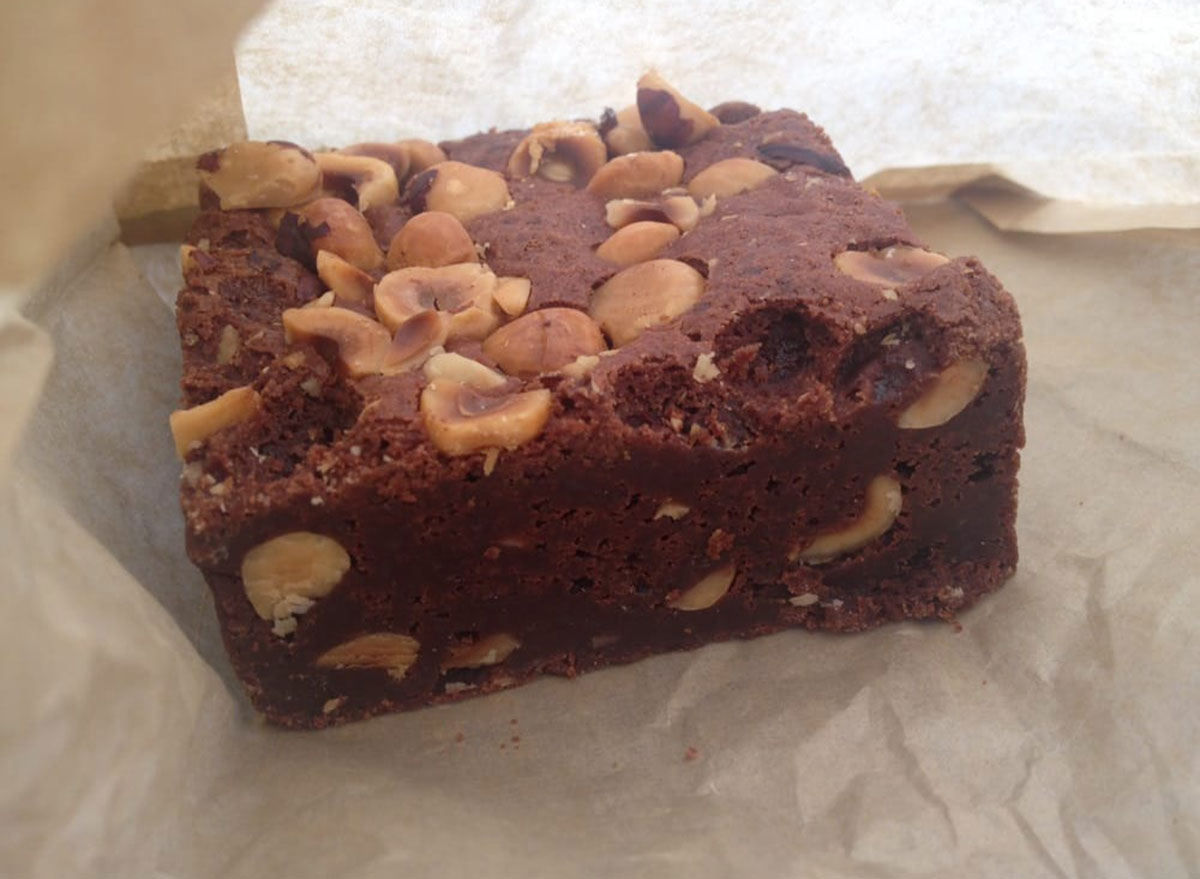 Located just a short walk from the Seattle Art Museum, Washington's Dahlia Bakery has homemade brownies that are a must-have.
WEST VIRGINIA: Terra Cafe in Morgantown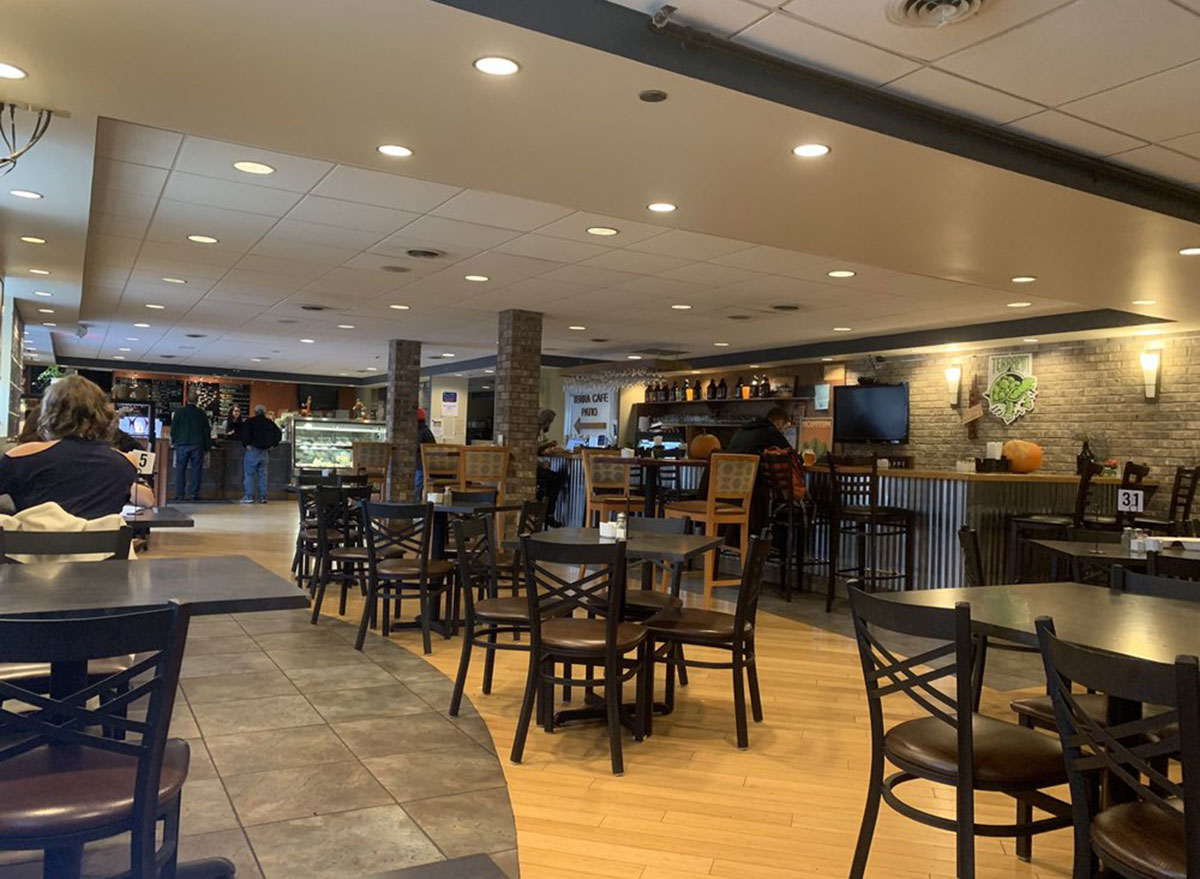 West Virginia's Terra Cafe makes some of the best brownies in the state. Located in Morgantown, this buzzy cafe is a great place to enjoy a hearty meal and a sweet treat.
WISCONSIN: Bloom Bake Shop in Madison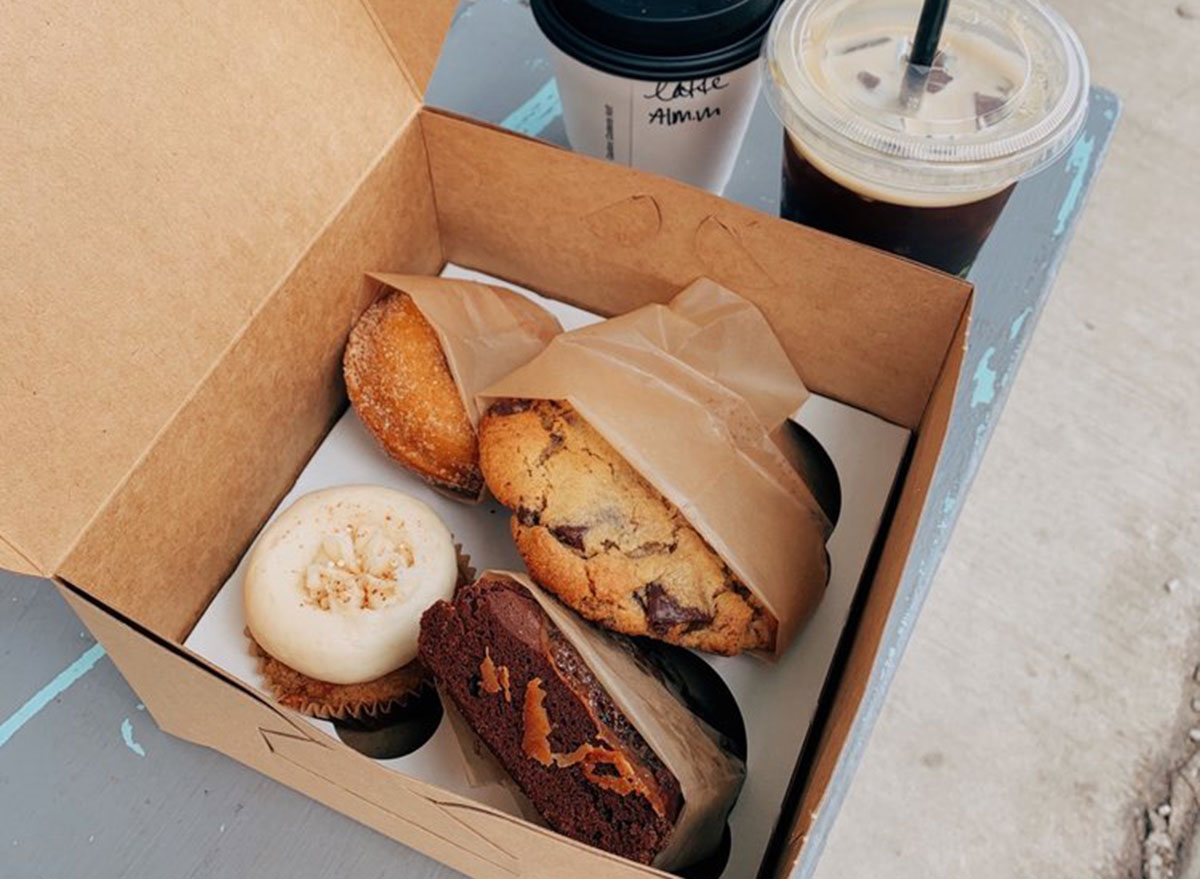 Bloom Bake Shop in Madison has salted caramel brownies that are too good to pass up. Be sure to call ahead as their menu changes daily.
WYOMING:The Bread Basket in Cheyenne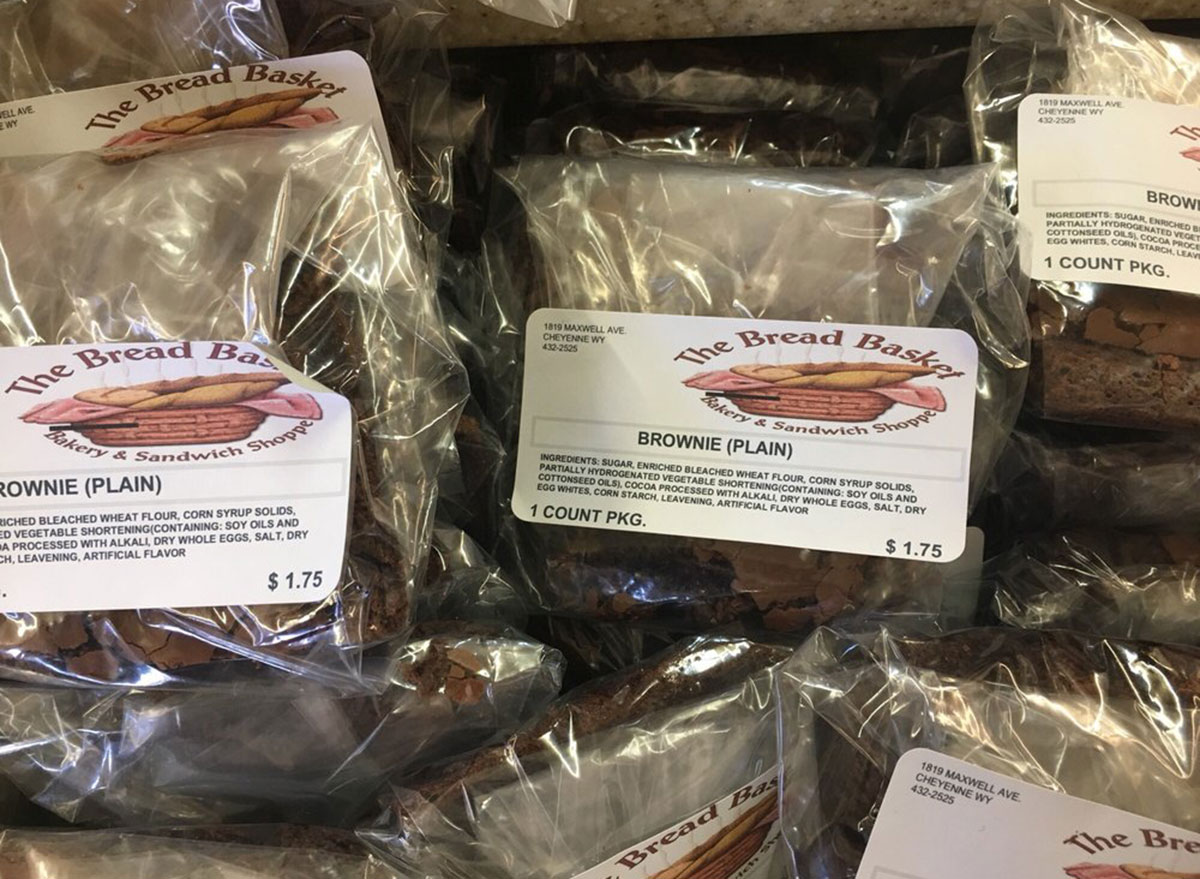 Located right in the center of Cheyenne, The Bread Basket always serves fresh homemade bread, pastries, and more that they start baking at dawn. Be sure to pick up one of their brownies, with or without nuts, and prepared to be blown away.
For the latest restaurant and food news delivered to your inbox, sign up for our newsletter!
Read more: