13 Costco Items Customers Desperately Want Back
From food court favorites to sweet treats, these items are dearly missed.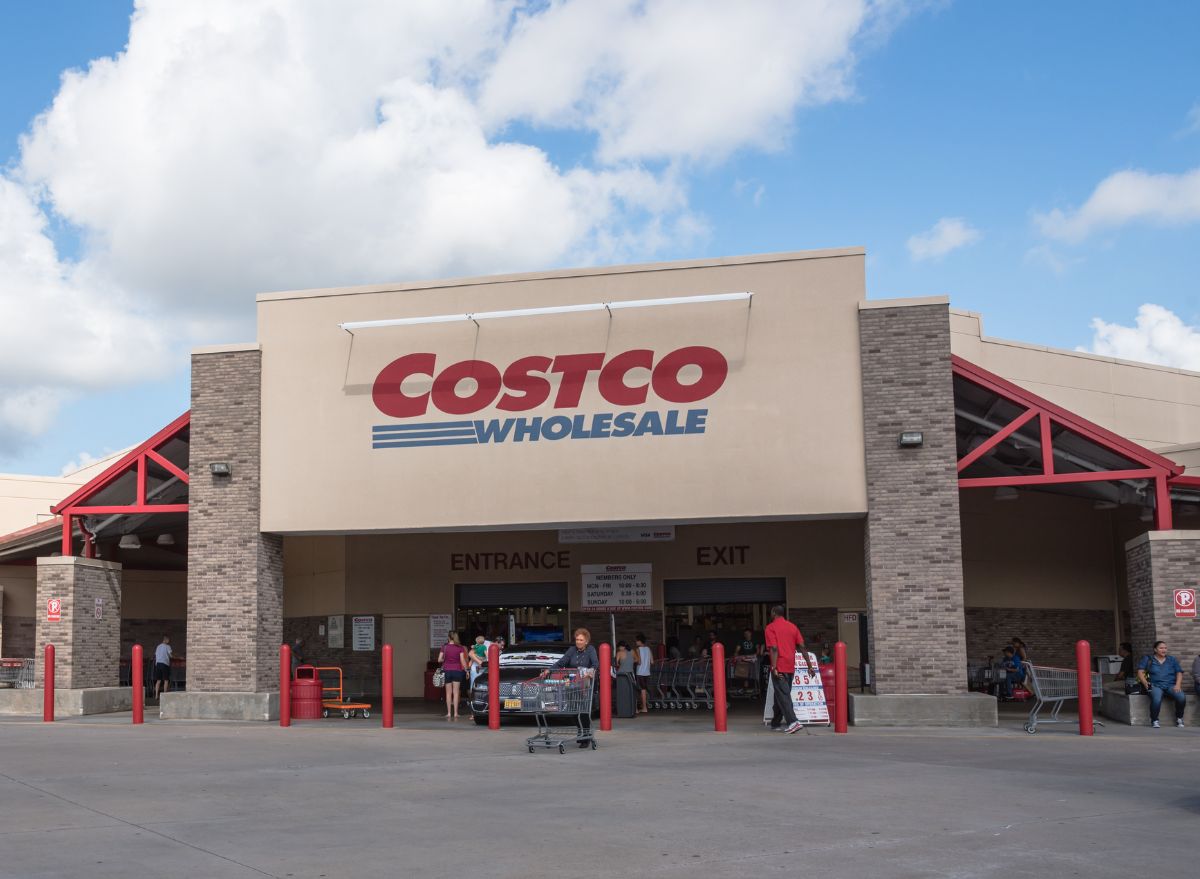 The product recommendations in this post are recommendations by the writer and/or expert(s) interviewed and do not contain affiliate links. Meaning: If you use these links to buy something, we will not earn a commission.
Among the approximately 4,000 products at Costco are countless items that have generated online conversation. However, as a warehouse club that continuously releases new finds, Costco regularly gets rid of inventory, too.
To indicate that an item won't be returning, Costco will place a black asterisk, playfully dubbed the "death star," on the product's price sign. While this can compel shoppers to stock up on cherished items, it doesn't necessarily make the goodbye any easier. 
Though some of the most beloved products have come and gone throughout the years, loyal fans never forget their favorites. In fact, many have taken to social media to share the ones they miss the most and have even attempted to revive them. Here are 14 Costco items that customers miss dearly.
All-American Chocolate Cake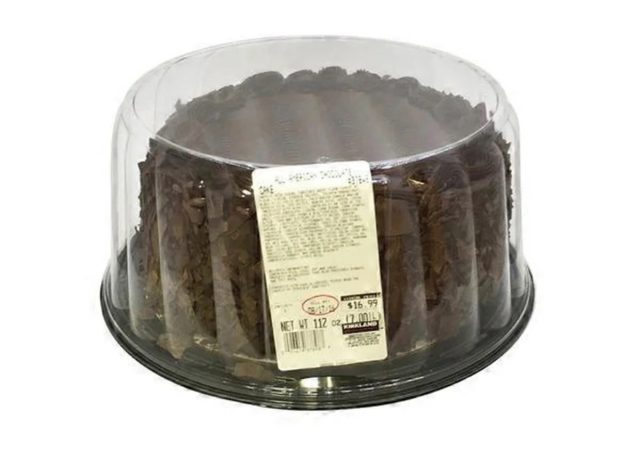 Costco offers a variety of chocolate bakery items, but one has been noticeably missing since around early 2020: the All-American Chocolate Cake. Nearly 8,700 people even signed a petition to bring the dessert back. However, fans will have to settle for a six-count package of the cake's miniature version, which Costco released in July 2021.
Like the original dessert, the mini cakes feature chocolate cake, fudgy frosting, and chocolate shavings. But, as shoppers have pointed out, the cake doesn't have layers like its predecessor.
"It has been 3 years since our Costco had the cake. We have had the mini All-American Chocolate cakes but they are not the same thing," one Reddit user wrote.
Hot Turkey & Provolone Sandwich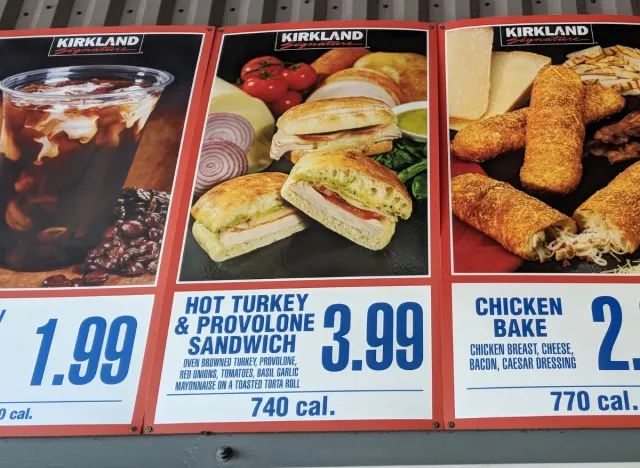 Costco cut this sandwich from its food court menu during the pandemic, and fans have continued to mourn its absence. The sought-after sandwich, also referred to as the "Turkey Pesto Sandwich," consisted of oven-browned turkey, provolone cheese, red onions, tomatoes, and a basil garlic mayonnaise on a toasted torta roll.6254a4d1642c605c54bf1cab17d50f1e
"Every weekend on our usual trip I stand at the checkout line and stare longingly at the food board hoping one day again I'll see the turkey sandwich. But I fear it will only ever be a dream. My taste buds weep. That is all," one Reddit user lamented last year. Others have tried to recreate the sandwich themselves, but, as one person said, "It's just not the same!"
Kirkland Signature Turkey Burgers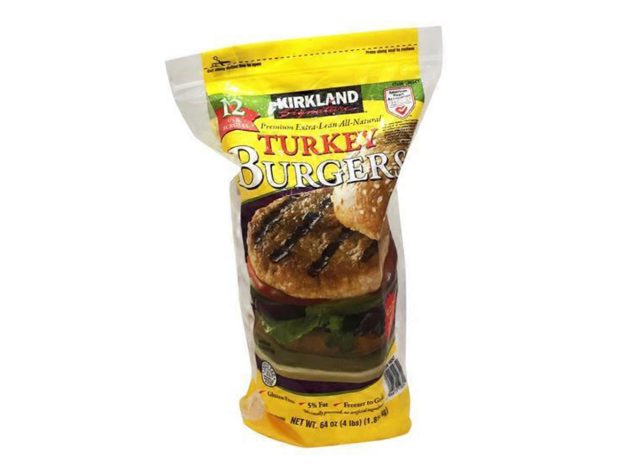 The discontinued food court sandwich isn't the only turkey product that shoppers miss. Costco used to carry 12-count bags of Kirkland Signature Turkey Burgers, which were made with premium, extra-lean, all-natural turkey. Multiple Redditors listed this item as a Costco product they miss the most, while another previously shared that they ate the burgers "every single day for years."
Chocolate & Swirl Frozen Yogurt
Costco's food court currently offers soft-serve ice cream, most recently rolling out its strawberry flavor. However, shoppers still have other frosty items on their mind, most notably the chocolate frozen yogurt, which got the ax in 2018 to make room for the now-discontinued açai bowl.
When the chocolate fro-yo was available, customers could order it swirled with vanilla fro-yo—a popular pick among shoppers. However, as one Costco member pointed out, you can still score this order at Sam's Club. Or, if you ever find yourself north of the border, Costco's Canadian clubs offer a swirl option, as well.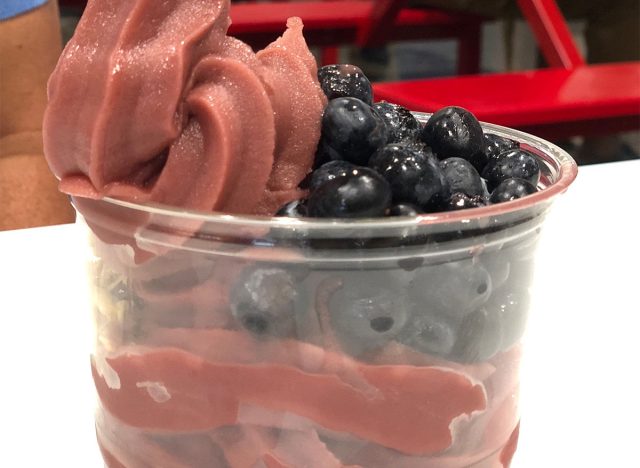 The food court açai bowl didn't last long. After just two years on the menu, the warehouse club got rid of the fruit-filled item in 2020, much to some shoppers' dismay. For $4.99, shoppers used to get a bowl of frozen açai with fresh fruit, Kirkland Signature granola, and banana chips.
After a Reddit user asked the Costco community what food court item they miss they most, one commenter responded with, "Açaí bowl and it's not even close."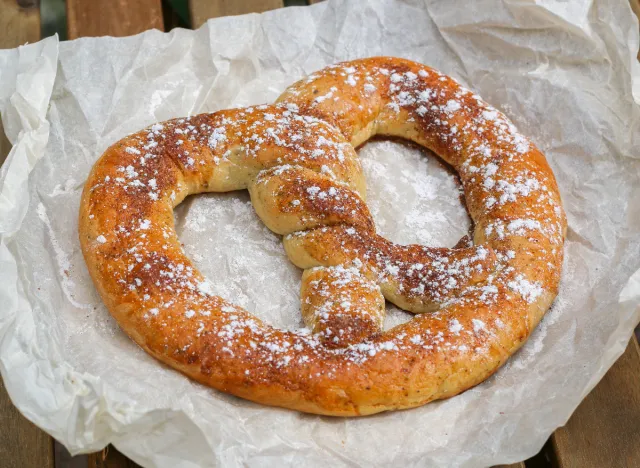 In addition to chocolate fro-yo, another item shoppers will have to have to snag at Sam's Club is the Cinnamon Sugar Pretzel. Costco once offered this sweet treat but has since replaced it with a different dough-based, cinnamon-sugar item: the churro—which multiple fans believe is inferior to the pretzel.
Kirkland Signature Hazelnut Spread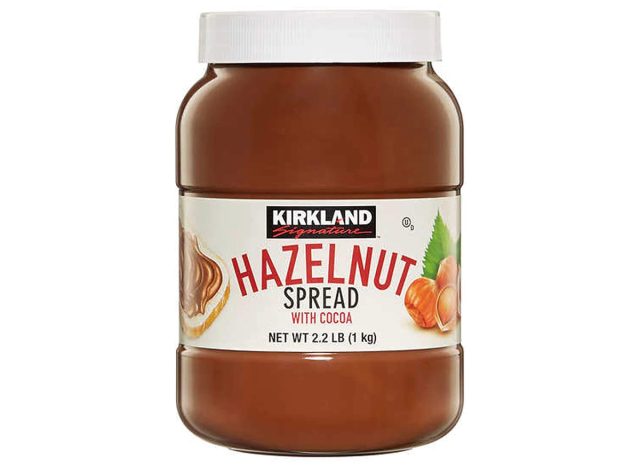 Costco made headlines in 2018 when it introduced its own version of Nutella. Unfortunately, the sweet spread is now nothing but a memory for shoppers.
"Just like everything else, it was 1/4 of the price for twice as much. Lasted in the shelves maybe 6 months," one shopper noted on Reddit. Like other discontinued products, the Kirkland Signature Hazelnut Spread is available in other countries, including Mexico and Canada.
Kirkland Signature Frozen Waffles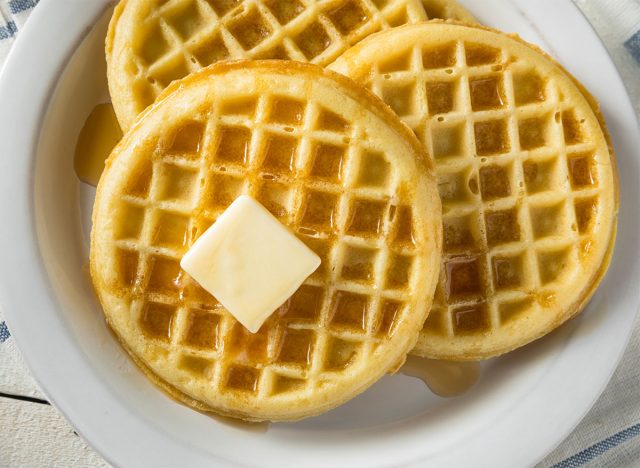 Costco's frozen foods aisle is chock-full of options for a quick and easy meal. But there's still a void in this department for the shoppers who loved Kirkland Signature's frozen waffles.
"I get depressed every time I go into the frozen breakfast foods [aisle] and only see Eggos," one Redditor wrote. "They were crispy on the outside, fluffy on the inside, and had the perfect amount of sweetness.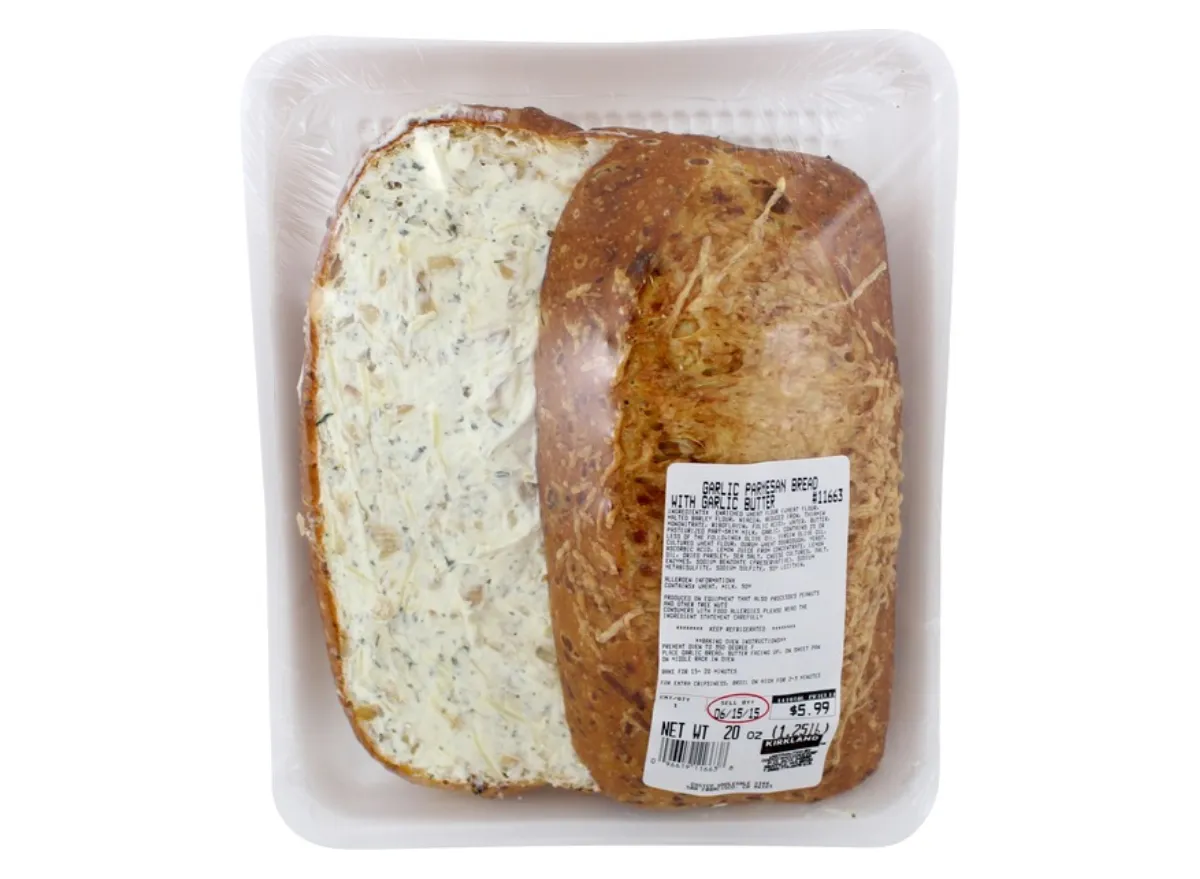 Though the Costco bakery section is known for its sweet treats, this savory item is one that countless members would love to get their hands on again. One Reddit user noted the item's "chunks of roasted garlic," prompting others to signal their adoration for the product.
From the food court to the freezer section, there's no shortage of pizza options at Costco. However, many people want the take and bake variety to make a comeback. "[U]sed to love these," one fan wrote on a Reddit post dedicated to the oven-ready item. "They'd last for at least 2 meals. Never seen a comparable one since anywhere,"
In the past, people have offered alternative recommendations to help others get their pizza fix. While one member suggested the Kirkland Signature brand, another said Motor City's frozen pizzas are even better.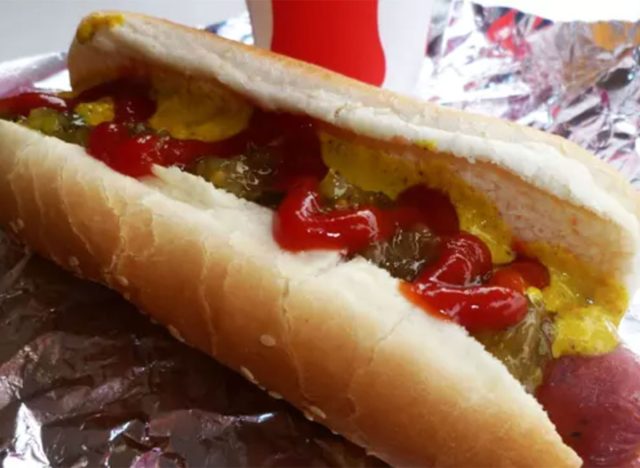 Costco members enjoyed the Polish Dog for years—until the popular item was taken off menus in 2018, sparking outcry from shoppers. The warehouse club's website states that this decision was made to simplify menu options and "make room for healthier options." Costco currently only offers its all-beef hot dog, noting, "Sales show this is what the majority of members prefer."
Though numerous customers wish the Polish Dog would return, Canadian Costco warehouses still have them in stock (which means you can order one with along with your chocolate and vanilla swirl ice cream).
Hand- Dipped Ice Cream Bars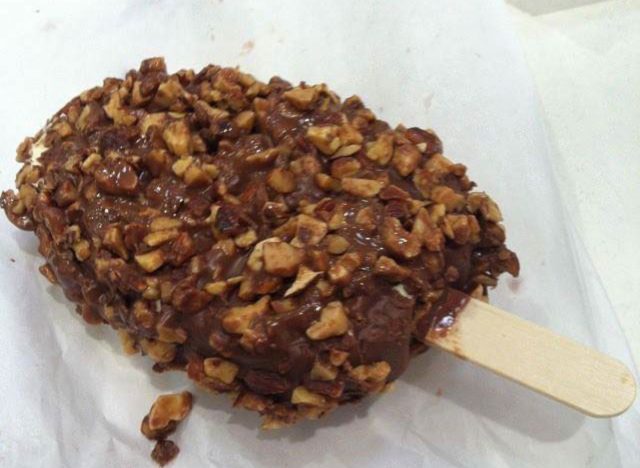 While there's an 18-count boxed version in Costco's frozen foods section, people haven't stopped thinking about the food court's hand-dipped ice cream bars, which were discontinued in 2013. This item was just $1.50 and featured vanilla ice cream coated in chocolate and covered in roasted almonds.
"It was like a Haagen Dazs bar, but better. I loved how smooth and creamy the chocolate was," one Reddit user wrote. "I think about that dipped ice cream bar in my sleep. I have never found a brand that sells a bar that big with that much chocolate," another one commented.
These ice cream bars are so beloved that they even inspired a petition, urging Costco to bring them back. While more than 1,900 people have signed this, the initiative hasn't yet succeeded. But other fan pushes in the past have made headway—so there's no need to lose all hope.
Costco customers have been begging the warehouse to bring back this beloved food court staple ever since menus were scaled back during the Covid-19 pandemic. This pizza, which has a dominating presence across Reddit threads, was topped with pepperoni, Italian sausage, green peppers, onions, black olives, and mushrooms
Though there's no word yet on if or when the Combo Pizza might return, there are several related Change.org petitions signed by thousands of people.
A version of this story was originally published in September 2021. It has been updated to include new information.
Brianna Ruback
Brianna is a staff writer at Eat This, Not That! She attended Ithaca College, where she graduated with a degree in Journalism and a minor in Communication Studies.
Read more about Brianna