9 Breakfast Recipes to Help Lower Cholesterol
The key is cooking with plenty of fiber, healthy fats, and nutrient-dense ingredients.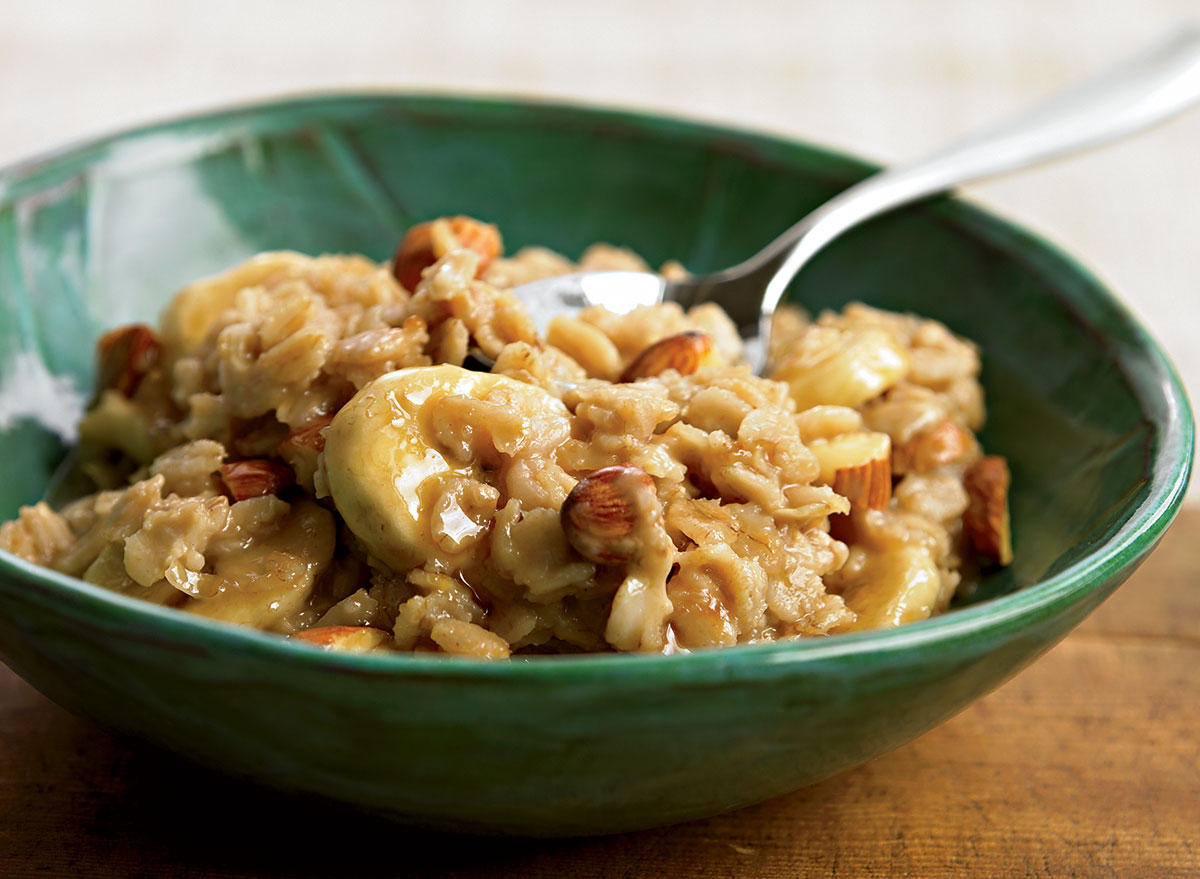 If you have high cholesterol or are at higher risk for developing it, it may be time to incorporate some healthier recipes into your diet!
When it comes to choosing recipes that can help lower your cholesterol, there are a few key things to look for. According to Mayo Clinic, you'll want to focus on foods like fish and omega-3 fatty acids, high-fiber foods, nuts, and olive oil.
Harvard Health adds that along with the foods mentioned above, things like citrus fruits, apples, and whole grains can help significantly. They note that overall, incorporating a more vegetarian diet with most of your protein from plants can help lower your cholesterol levels.
With these tips in mind, we gathered some of our healthiest breakfast recipes that you can try to help lower your cholesterol. Continue reading to pick your next breakfast meal, and for more healthy recipes, make sure to check out 10 Oatmeal Recipes to Help Lower Cholesterol.
Mediterranean Breakfast Burrata Platter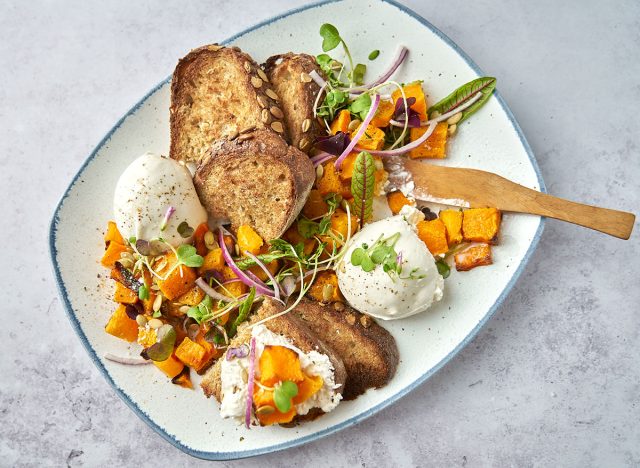 This unique breakfast recipe has everything you could want for a cholesterol-lowering meal. The fiber from the whole grain bread, as well as the nutrients from the pumpkin seeds, butternut squash, and microgreens, make for an extremely healthy and fun morning option.
Get our recipe for this Burrata Platter.
Vegetarian Black Bean Omelet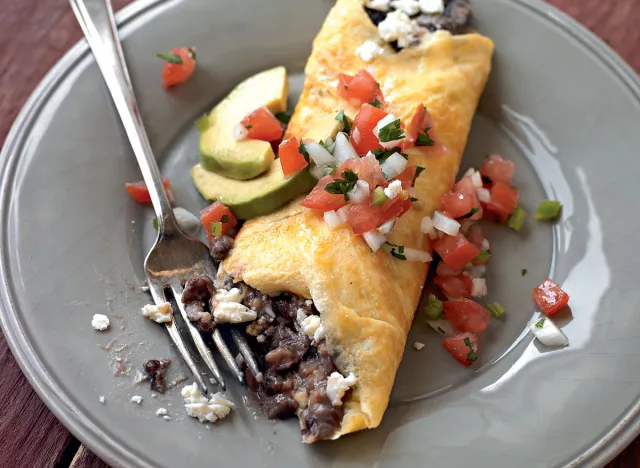 Since you'll want to focus on incorporating vegetarian, high-fiber foods into your diet, starting your morning off with a serving of black beans and some veggies can be a great way to get plenty of nutrients.
Get our recipe for Black Bean Omelet.
Healthy Oatmeal with Peanut Butter and Banana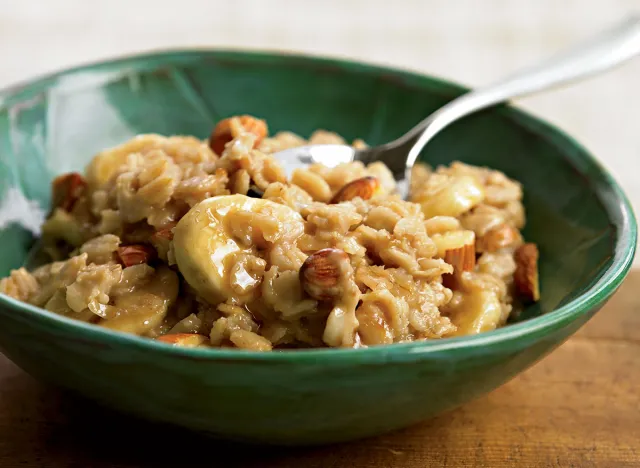 Oatmeal is one of the healthiest ways to get a hearty serving of fiber in the morning. Even better: the type of fiber found in oats has specifically been shown to lower cholesterol! To round out this meal, top your oats with some fruit, nuts, and natural peanut butter.
Get our recipe for Peanut Butter Oatmeal.
Best-Ever Banana Bread Recipe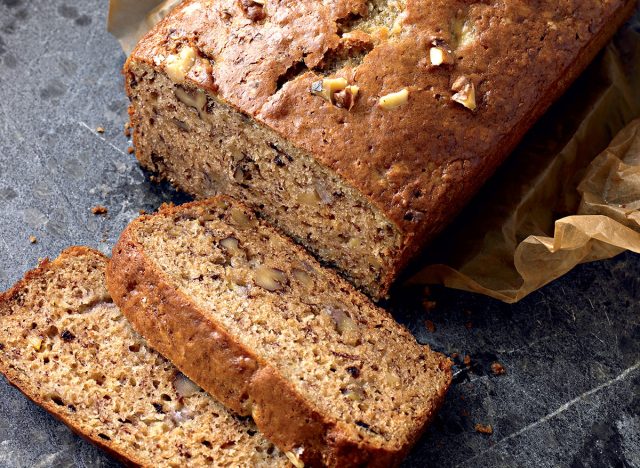 This healthy, low-sugar banana bread is a great choice for a grab-and-go breakfast meal. To make this recipe even better for lowering cholesterol, replace the white flour with some type of whole-grain flour instead and you can even add nuts and seeds on top.
Get our recipe for Banana Bread.
Scrambled Eggs with Salmon, Asparagus, and Goat Cheese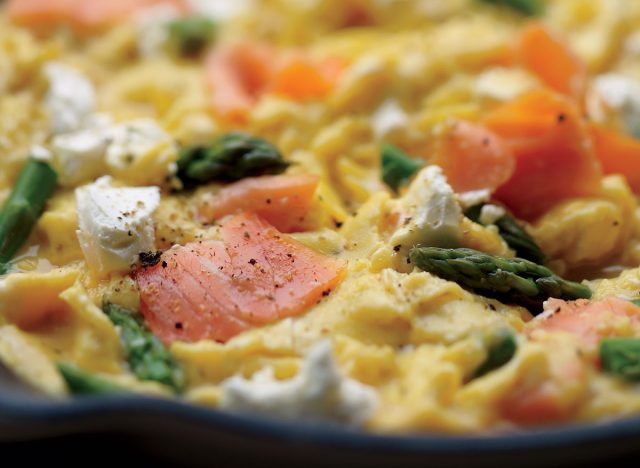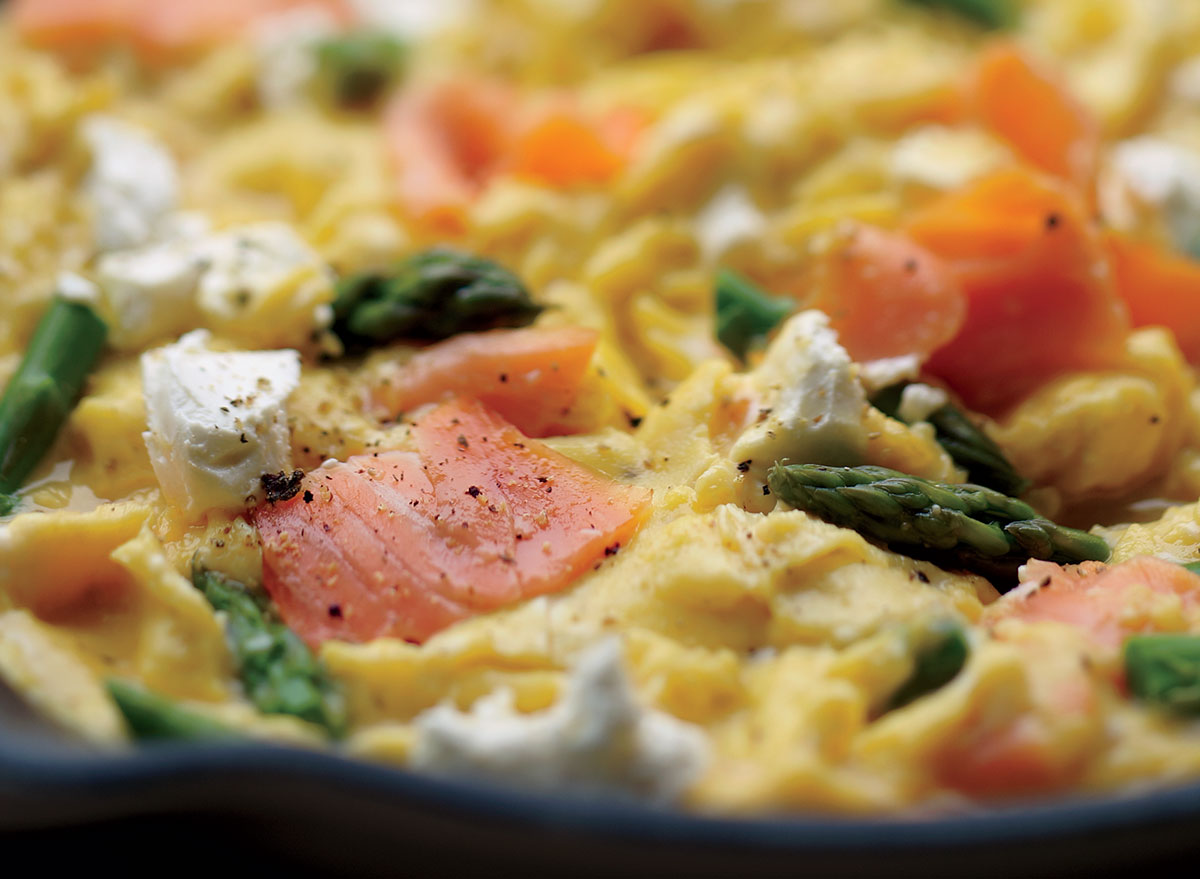 Omega-3 fatty acids are a great way to help lower your cholesterol, and salmon is one of the yummiest sources of this nutrient. Scramble up some eggs with salmon and asparagus for a healthy breakfast.6254a4d1642c605c54bf1cab17d50f1e
Get our recipe for Salmon Scrambled Eggs.
Fruit and Granola Yogurt Parfait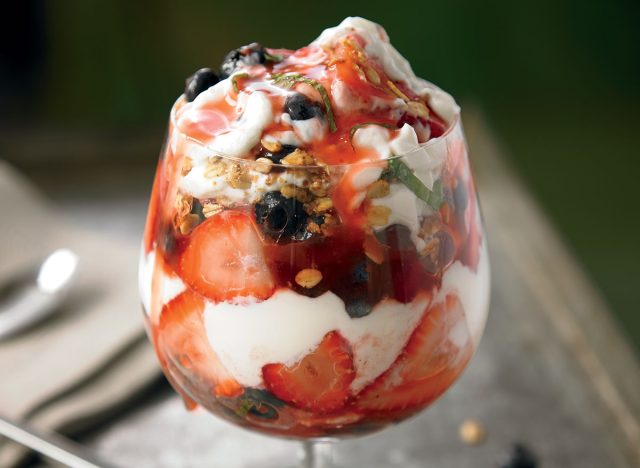 This yogurt parfait gives you plenty of opportunities for including healthy, cholesterol-lowering ingredients in your morning. For example, choose a protein-heavy, low-sugar yogurt like Greek yogurt, and top it with berries, nuts, and chia seeds.
Get our recipe for a Yogurt Parfait.
Breakfast Veggie Burger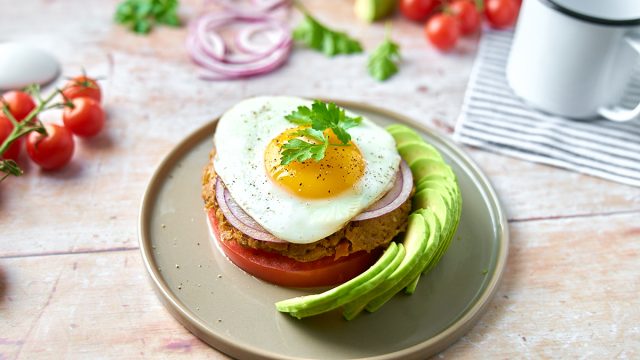 This classic veggie burger recipe can make for a unique breakfast option as well. If you want to add some whole grains to your meal, place the burger on your favorite whole-grain bun.
Get our recipe for Breakfast Veggie Burger.
Sheet-Pan Vegan Sausage & Vegetables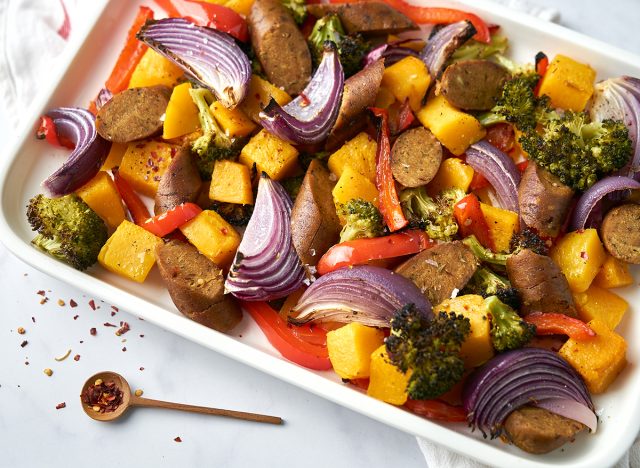 This may sound like a strange breakfast at first, but it's a delicious, nutrient-dense way to start your day. You'll get plenty of nutrient-dense veggies with plant protein from the vegan sausage.
Get our recipe for Sheet-Pan Vegan Sausage and Veggies.
Oatmeal Pancakes with Cinnamon Apples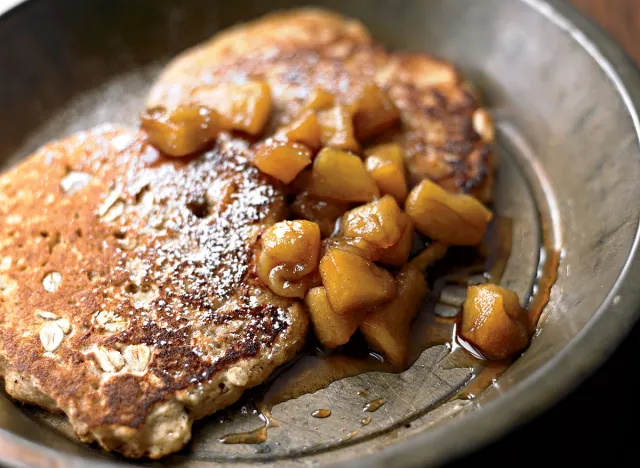 And finally, these delicious oatmeal pancakes make for a healthy morning meal. You'll get a good serving of whole grains and fiber, as well as pectin from the apples-which is a type of soluble fiber found in apples that is known to lower LDL cholesterol.
Get our recipe for Oatmeal Pancakes.