7 Costco Items Members Are Raving About Right Now
From bakery desserts to frozen meals, all of these items are shopper approved.
The product recommendations in this post are recommendations by the writer and/or expert(s) interviewed and do not contain affiliate links. Meaning: If you use these links to buy something, we will not earn a commission.
Unless you've managed to purchase and sample every single product that has ever hit Costco shelves, there's a chance that your experience at the retailer has involved a lot of trial and error. For every product that you end up loving, there could have been another that you were disappointed in and decided to never purchase again.
Sure, Costco has a very accepting return policy thanks to its 100% satisfaction guarantee, so customers can get their money back on products they didn't enjoy. But when you want to get the most straightforward opinions on a particular product without going through the process of buying and trying it yourself, fellow Costco shoppers have a wealth of knowledge that they frequently share on social media to help you sort through all those bulk goods.
Like with any major grocery chain, there are some items that customers say you're better off avoiding, as well as others they attest are definitely worth your time and money. From bakery desserts to frozen appetizers, here are the seven items that Costco shoppers are raving about right now.
Mission Hill Bistro Smoked Beef Brisket Burnt Ends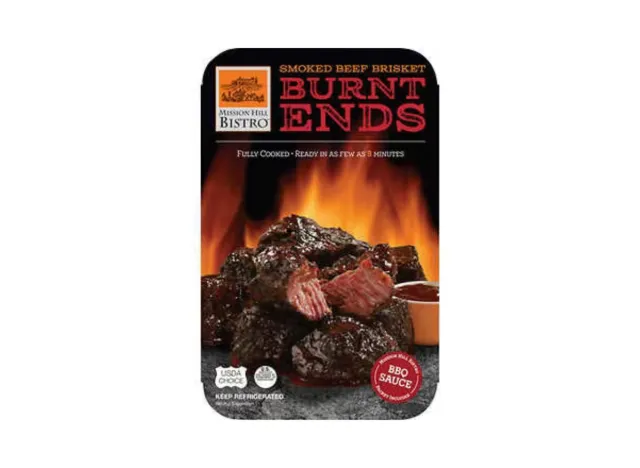 Costco may not typically come to mind when you're craving top-quality barbecue, but customers say you might change your mind if you tried Mission Hill Bistro Smoked Beef Brisket Burnt Ends. For those who aren't familiar, burnt ends are intensely flavorful pieces of smoked meat trimmed from the fatty "point" end of a brisket. Mission Hill Bistro's take on this classic barbecue staple is already fully cooked and comes with a packet of barbecue sauce on the side so customers can control how much they add.6254a4d1642c605c54bf1cab17d50f1e
While Costco has been selling this product for years, the product received a fresh wave of love last month when a shopper admitted on Reddit that the burnt ends were "really good" despite having very low expectations for them. Many others were in agreement.
"This product is good… Like too good! We get it once in a while as a treat," a customer said.
Kirkland Signature Gourmet Chocolate Chunk Cookies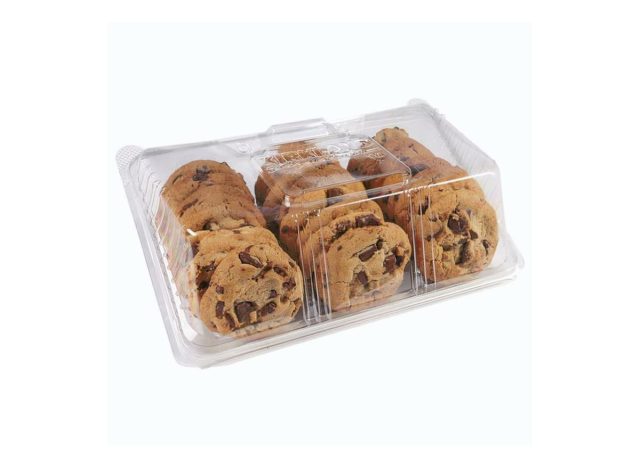 It's hard to find a classic chocolate chip cookie that isn't delicious, but Costco members say that these bakery cookies are especially addictive.
"I lose all self-control when my wife buys chocolate chip cookies. I eat like 2 or 3 a day, it's insane," a fan wrote in a Reddit post about the cookies earlier this month. That post has racked up nearly 200 comments from other customers who agreed that the bakery treats were top notch.
Take a note from one Costco shopper who
suggested
heating the cookies up in the oven for around five minutes at 350 degrees for the ultimate eating experience.
Foster Farms Take Out Crispy Chicken Wings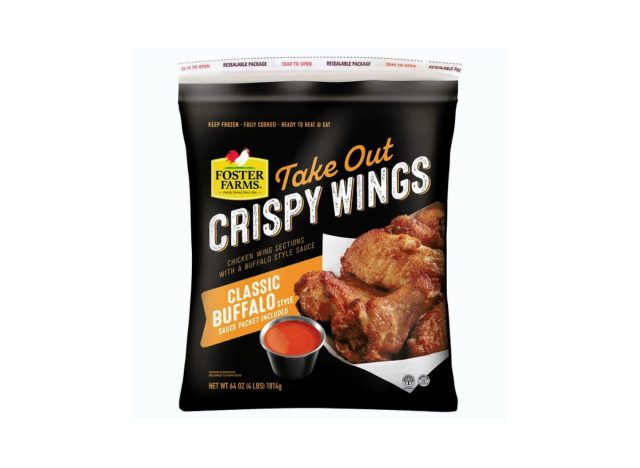 When it comes to frozen foods, consumers may sometimes have to sacrifice taste and quality for the price and convenience of having meals they can heat up at home in a pinch. However, Costco shoppers say that the Foster Farms Take Out Crispy Chicken Wings sold at Costco warehouses are the best of both worlds.
In a Reddit thread last month that racked up more than 12o comments, customers raved about these frozen chicken wings, with some even declaring them better than restaurant quality.
"These in the air fryer beat delivery wings by a mile," one fan said.
Some customers did note that the buffalo sauce packet that comes with these wings leaves a lot to desired. Luckily, the chicken comes un-sauced so customers can either enjoy them plain or toss them with another sauce that delivers better flavor.
Kirkland Signature Key Lime Pie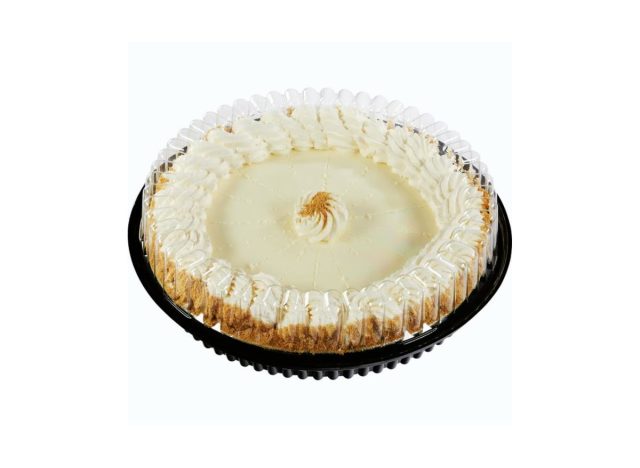 Costco's fan-favorite Key Lime Pie makes waves every time it returns for the summer season, and this year is no exception. Shoppers were delighted when they noticed that the massive, four-pound pie was back in stock earlier this month. Now that they've had the opportunity to sample the pie during its 2023 run, they say it's just as delicious as ever.
"I bought this and my family of 5 ate it in one night," one shopper commented on a Reddit post reporting the pie's return..
The 16-serving pie features a buttery graham cracker crust, key lime filling, and whipped topping. Customers have reported paying $15.99 for the sizable dessert, though prices could vary depending on the location.
Kewpie Deep Roasted Sesame Dressing & Marinade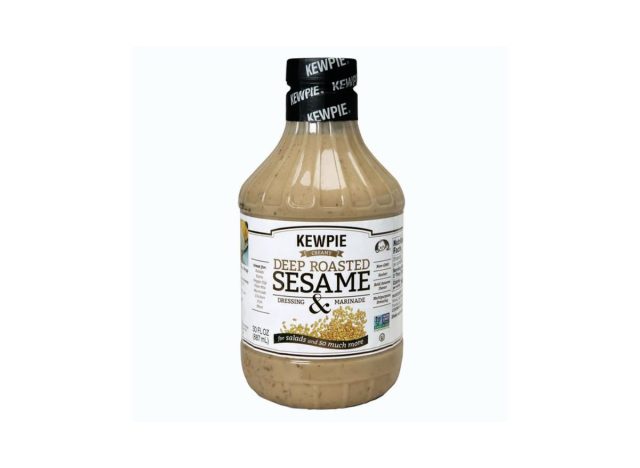 Have you ever tasted a salad dressing so good that you'd bathe in it? If not, Costco members would like to introduce you to the Kewpie Deep Roasted Sesame Dressing & Marinade. Some shoppers have gone so far as to declare this creamy, sesame-flavored dressing as "the best" ever.
"I'd drink it through a boba straw," one ardent fan wrote in a Reddit thread about the popular dressing earlier this month.
While shoppers said it goes great on salads, they also recommended it for a myriad of other uses, like using it as a marinade for pan-seared ahi tuna or tossing it with cheese tortellini.
Kirkland Walnuts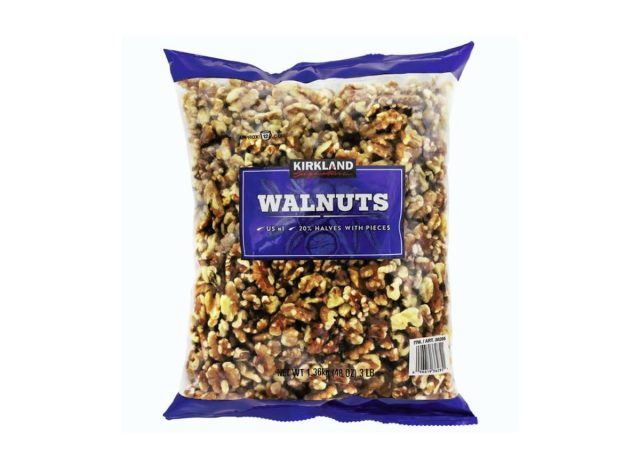 While regular walnuts may not seem like the most exciting Costco find, members have been raving about the price and versatility of this product lately. Costco lists three-pound bags of the popular Kirkland nuts for $8.99 online, though customers have reported paying as low as about $8 for the product at their local warehouses. Walmart's sells chopped walnuts under its Great Value brand for $7.36 per pound, so Costco members can get three times more walnuts for roughly a dollar more.
"Definitely one of the items that makes the place worthwhile for us," a customer wrote in a Reddit thread about the walnuts earlier this month.
Members suggested snacking on these walnuts straight out of the bag or adding them to a range of meals and desserts, like salads, yogurt, oatmeal, and brownies.
Imei Brown Sugar Boba Ice Milk Bars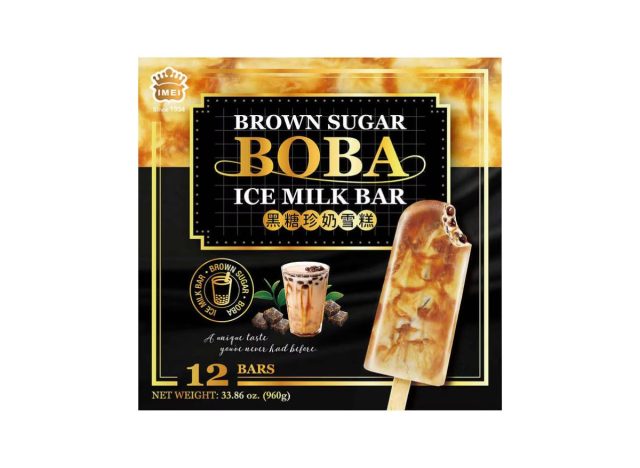 Costco shoppers have no trouble polishing off boxes of these boba tea-inspired bars almost as quickly as they can add them to their carts. In a recent Reddit thread where customers raved about the Imei Brown Sugar Boba Ice Milk Bars, some even said they had to stop buying them so they wouldn't risk giving into the temptation of eating too many.
"They are too good. I always have to resist buying them," one commented.
"I can eat an entire box in two days…on my own," another wrote.
Zoe Strozewski
Zoe Strozewski is a News Writer for Eat This, Not That! A Chicago native who now lives in New Jersey, she graduated from Kean University in 2020 with a bachelor's degree in journalism.
Read more about Zoe