6 Healthy Living Secrets Cher Follows To Feel Amazing At 76
She can hold a plank for five whole minutes!
Just one look at Cher's Instagram and it's obvious that the pop icon is absolutely stunning. But it's not just her face that's ageless– her body is too. At 76 years old, the singer can still hold a plank for five whole minutes.
So how does Cher stay so in shape? Well, she has a few healthy habits that help her out. The celeb has long been open about her fitness and wellness journey, especially as she aged. "You have to work twice as hard. You have to be in the gym all the time," she told E! News in 2010.
Cher wants us all to know that her ageless body is not magical. Between her diet and workout routine, the star works hard to maintain her look. Read on to find out Cher's secrets, and next, check out Blake Lively's Workout Secrets.
She follows a low-fat diet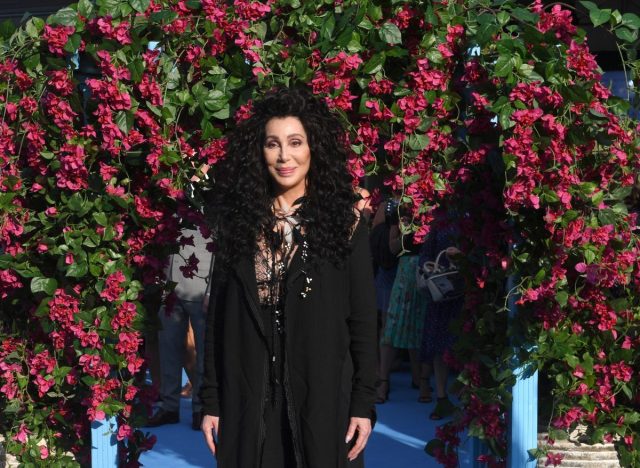 Cher stays away from foods with a lot of fat, including many dairy products. "I weaned myself from whole milk to nonfat milk—if I'm having milk at all," she said in her book Cher Forever Fit: The Lifetime Plan For Health, Fitness, and Beauty. "I think cheese is one of the worst things for the body. It doesn't digest well, and most cheeses are too high in fat." Although many cheeses certainly have a lot of fat, there are low-fat cheeses you can still eat while you're losing weight.
She's a healthy snacker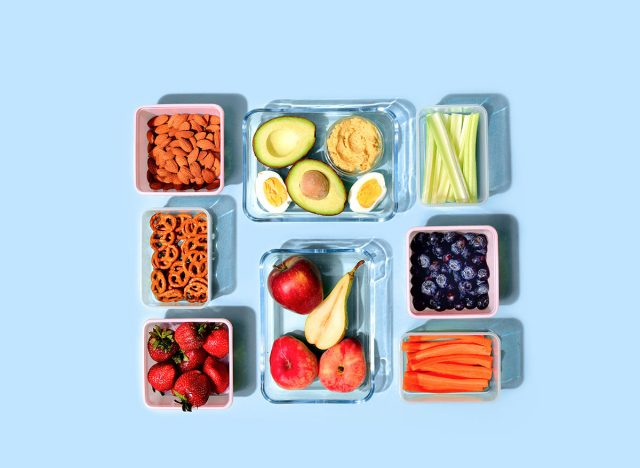 Say goodbye to candy, because Cher has the best sweet substitute for snacking. "Michelle [Pfeiffer] and I found out we could microwave sweet potatoes in four minutes, and that changed our entire lives," she wrote in her book. "We lived on sweet potatoes, baked potatoes, and Caesar salads." Sweet potatoes have plenty of health benefits, including weight loss, regulated blood sugar, and improved digestion and vision. Cher's got the right idea!6254a4d1642c605c54bf1cab17d50f1e
Don't miss 8 Best Healthy Snacks That Celebs Love.
She rarely drinks alcohol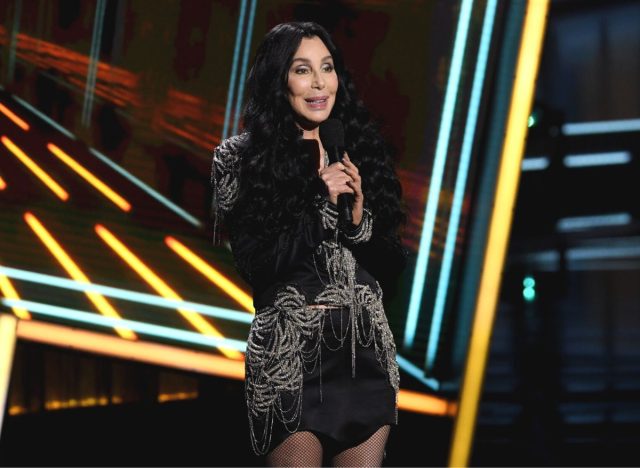 Joining the ranks of celebs who don't drink alcohol, Cher stays away from drinks for the most part. "There are things I don't like that are unhealthy, like drugs and drinking, so I never got into them to begin with," Cher told Closer, per Good Housekeeping. "I'll only drink three or four times a year too."
She avoids refined sugar
The singer is all about energy, and refined sugar only takes away from that. Instead, Cher eats natural sugars that keep her energy levels up without the crash of processed foods. "Pasta gives me a lot of energy, and so do fruits like bananas, papaya, and nectarines, because they have a lot of sugar but it isn't refined," she wrote in her book.
She switches up her exercise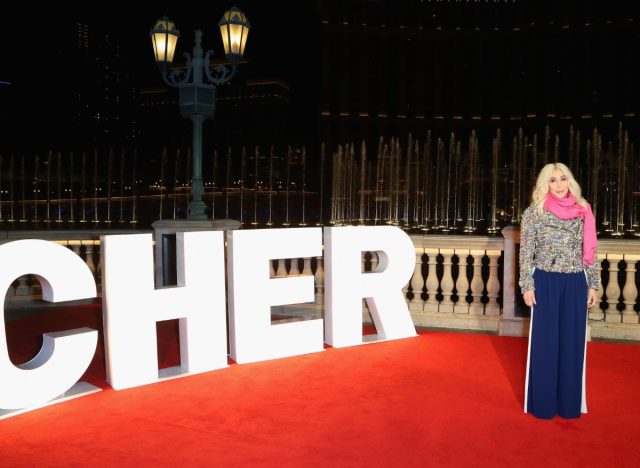 Cher loves to mix it up when it comes to working out– full-body fitness is her style. And she often shares her workouts with fans: "Just came up from, Abs, Zumba, Yoga, Wall Sits," Cher tweeted in January. "Tomm. My Step Class, Yoga, Different Abs. 🙄. WHOA." According to Hello Magazine, per Good Housekeeping, the singer exercises five times a week. She also told E! News that outside of the gym, she likes to surf to stay active.
She's learned what doesn't work for her
Although the singer has her workout routine down by now, it took a lot of trial and error. In fact, Cher didn't even seriously start working out until her 50s. The one exercise she ditched? Running. "I tried running for years and hated it. Your breasts are going everywhere, your ovaries are going everywhere, and you're jarring your shins. It's not the greatest thing," she told Into The Gloss.
Want to know more about how celebs stay young? Check out Cindy Crawford's Best Skincare and Fitness Tricks In Her 50s.
Mia Salas
Mia is a freelance writer for several publications and a soon-to-be graduate from Princeton University with a degree in English.
Read more about Mia