11 Grocery Chains That Have Rapidly Expanded This Year
Shoppers, you're going to want to check out these new locations.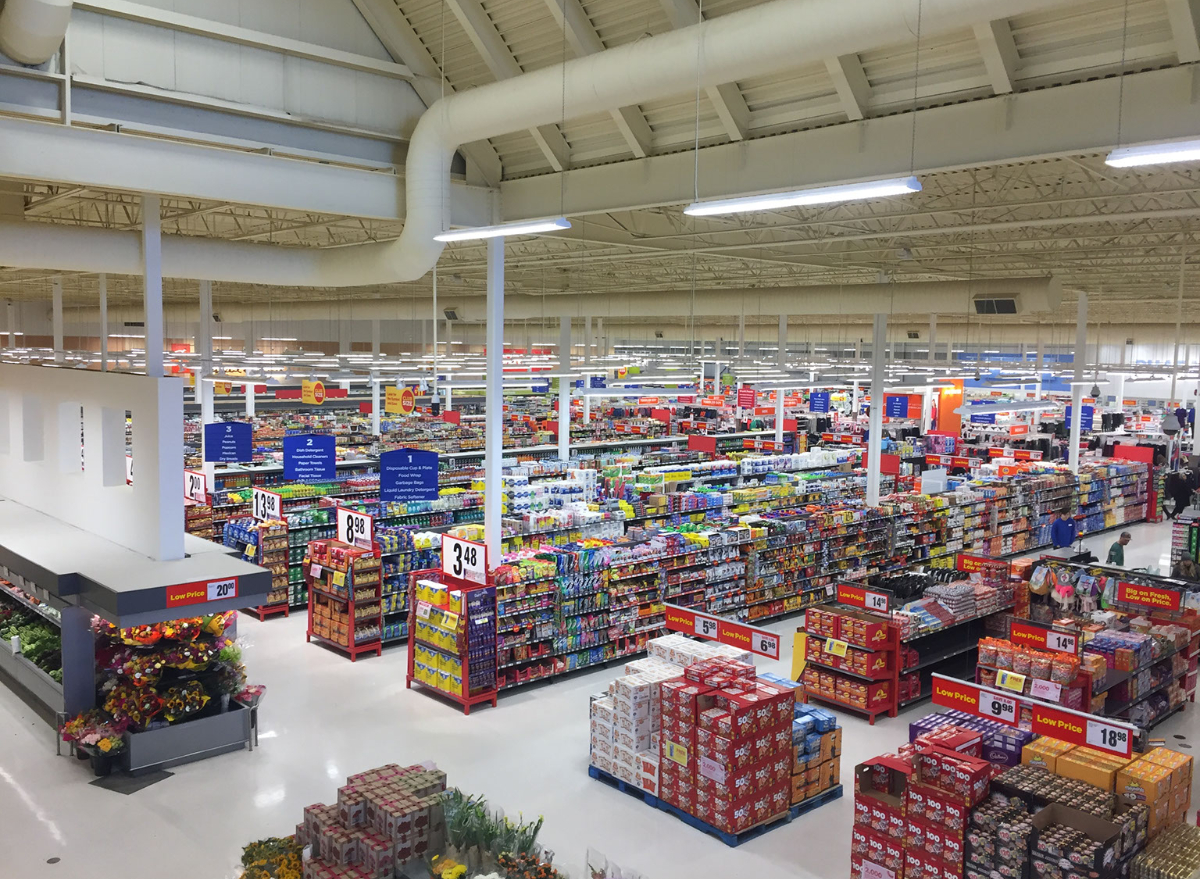 There has been a lot of grocery chain news throughout this year from item recalls and shortages to closures and openings. The year also began with fewer people dining in at restaurants due to the COVID-19 pandemic, meaning there were more people shopping for groceries than ever before—and many kept up that routine through the end of 2021.
Despite frequent shortages and recalls this year, a lot of grocery chains saw massive success, which led to expansion. These are the stores that have rapidly opened more locations this year, and will likely continue to grow into 2022. Here are a few chains that have opened up new locations recently.
Related: 5 Grocery Items Plummeting in Supply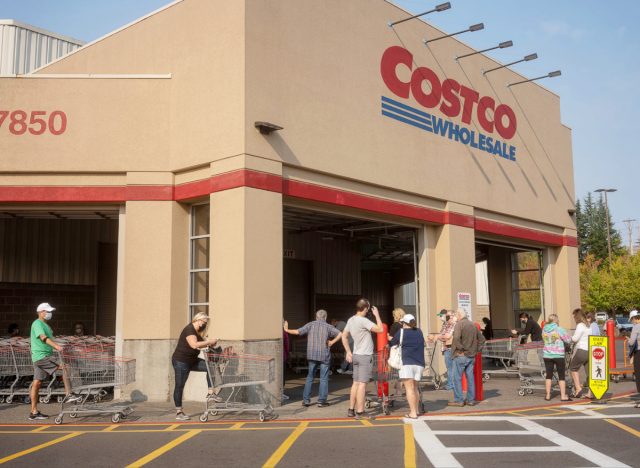 Costco opened new warehouses throughout 2021 and recently announced that there will be 20+ more added to the list in the new year. There is no doubt that this was big news for Costco's over 100 million members.
Just a few of the cities that saw new warehouses in their areas this year include Duluth, Minn., Fresno and San Jose, Calif., and South Windsor, Conn. Keeping up with the "New Locations Coming Soon" section on Costco's website allows you to see exactly which new locations are coming down the line.6254a4d1642c605c54bf1cab17d50f1e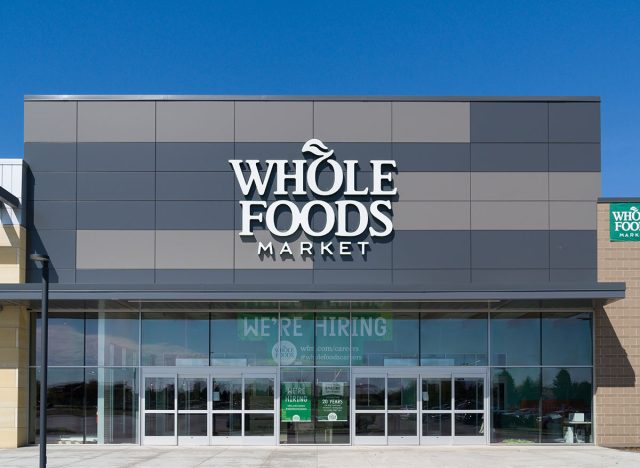 Another store that massively expanded its footprint this year was Whole Foods. By May, the popular grocery chain had over 43 stores in development in major cities including Los Angeles, Miami, New York, San Francisco, and Washington D.C., along with states like Connecticut, Illinois, Maryland, New Hampshire, New Jersey, Pennsylvania, Texas, Virginia, and Wisconsin. Not to mention, Whole Foods also made its debut in Wyoming this year. Some of these include Amazon's famous "Just Walk Out" technology.
Related: To get all of the latest grocery store news delivered right to your email inbox every day, sign up for our newsletter!
This low-cost grocery chain also took some major strides this year by expanding into new locations. With more than 500 stores in 42 states and Washington D.C., the chain most recently added South Bend, Ind., Lower Allen Township, Penn., Crestview Hills, Ky., Long Island City, N.Y., and Christiana, Del. to the list.
With the growing popularity of the frozen food selection and the $2.99 wine, it's no surprise that this chain has been making significant steps in growth this year.
Lidl is also a low-cost grocery chain that made serious growth moves by announcing in July that there will be 50 new stores by the end of the year. At Lidl, items are around 45% cheaper than other grocery stores, so it's easy to understand their massive appeal to shoppers.
There are about 11,200 Lidl stores, and the goal with the expansion is to reach more East Coast shoppers. The new stores will be in Delaware, Georgia, Maryland, New Jersey, New York, North Carolina, Pennsylvania, South Carolina, and Virginia. In addition to these 50 stores, there were also additional locations that opened earlier in the year as well.
Related: 17 Healthy Foods to Stock up on at Lidl Grocery Store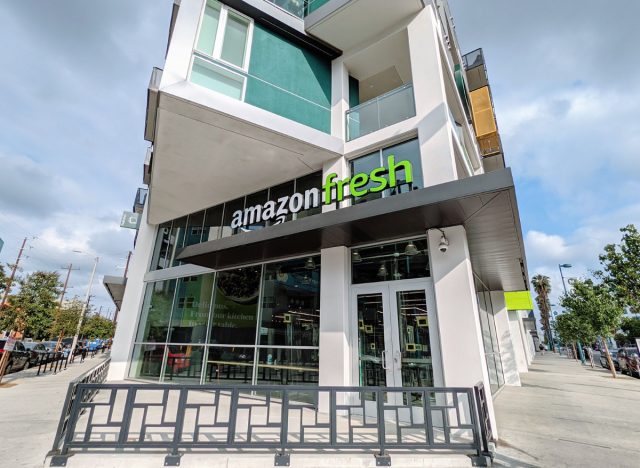 Whole Foods isn't the only store Amazon is growing this year. Amazon Fresh has taken some serious strides opening close to 30 new locations after opening their first store back in September 2020. There are now 19 Amazon Fresh locations all across the United States.
The latest openings have been in New Jersey, with two stores in Holmdel and Eatontown, and Illinois, in Westmont. Plus, there's a much anticipated Amazon Fresh location opening in West Boca, Florida as well. Similar to the Whole Foods expansions, these Amazon Fresh locations will also feature the newest tech advancements like Ask Alexa stations, the Amazon shopping app, digital price tags, and smart Dash carts.
Even though this new location won't be opened until 2023, Publix is making some big moves by opening a store further north than most previous locations with the exception of a few stores in Virginia. This fall, America's biggest Southern grocery chain also announced they've actually signed a lease to open a supermarket and liquor store in Louisville, Ky.
The announcement of this new location comes with a series of new store openings most recently in Hobe Sound, Fla., Burlington, N.C., Gallatin, Tenn., and Huntsville, Ala. So, it's likely that Publix will continue their expansion with more openings to come in 2022 ahead of the Kentucky location.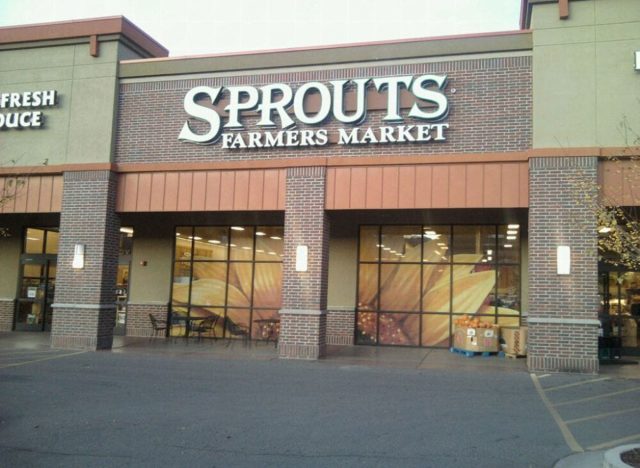 Sprouts Farmers Market saw rapid growth this year by opening up 20 new stores. These new locations will be smaller than the 360+ other locations of the grocery chain, but still feature all the foods shoppers loved most amid the pandemic.
According to David McGlinchey, Sprouts Farmers Market Chief Format Officer, the new stores will feature an expanded refrigerated section with new-to-market and additional plant-based foods. Plus the new stores will see 130 additional frozen products, wider aisles, and the replacement of salad bars for "bunkers" with plant-based meat choices. Between the additional locations and the newest upgrades, Sprouts shoppers should be excited for what's to come.
Related: Shoppers Say These Are Their Favorite Grocery Chains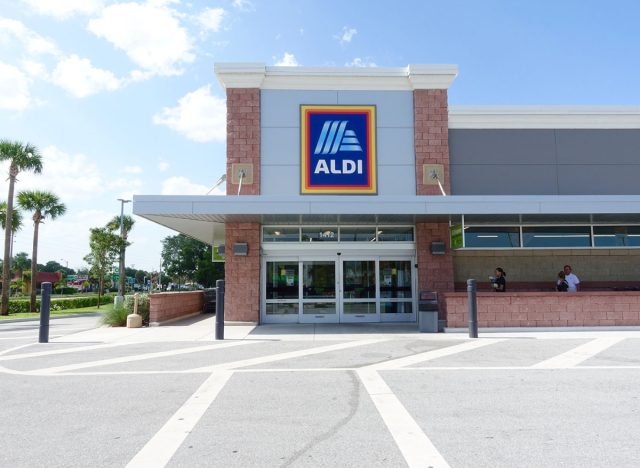 This fall, ALDI revealed a massive list of new locations coming in 18 different states. The low-cost grocery chain already has 2,000+ locations in 37 states, and began 2021 with plans to open 100 locations.
The Grand Openings page on ALDI's website currently features 38 new stores opening soon, including 7 locations in both Illinois and Florida. So, if you're looking to try a new grocer known for low prices and high-quality essential items, ALDI could be the place to try, especially if it's opening in your neighborhood.
​​
Dollar General currently has locations in 46 states, and now, they've recently announced they'll be making their way to a 47th—Idaho. The store is known for its range of less expensive essentials from household items to beauty products, and lately healthier food items, too.
According to Supermarket News, the chain's overall plan for expansion in 2021 included adding 1,050 new stores. This comes after opening 1,000 new stores in 2020, as well. We don't doubt that Dollar General locations will soon be popping up in all 50 states soon.
​​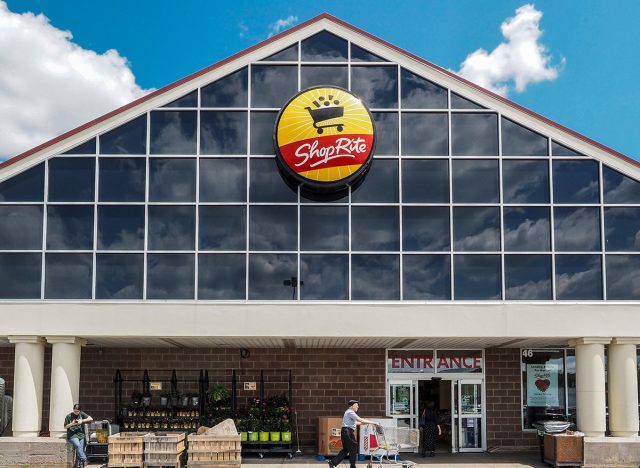 At the beginning of October, East Coast grocer ShopRite shared that new locations are coming. This fall, the chain announced the opening of a store in Wayne, N.J., and at 74,554 square-feet, it will be the largest ShopRite in existence. Talk about aisles and aisles of options.
Many of the new locations, including the massive New Jersey location, will feature a new "Fresh to Table" concept with many ready-made meal options, so making dinner can be easier than it's ever been.
​​
If you're looking for a deal, the Grocery Outlet is where you can get up to 70% off name-brand items and produce—and now in more locations than ever before. This "extreme value" grocery store announced the opening of over 35 new locations this year.
The chain has stores in six states: California, Washington, Oregon, Pennsylvania, Idaho, and Nevada—and they hope to continue this 10% growth plan per year, opening about 35 new locations each year.
For more info about what's happening at the supermarket in your neighborhood, read these next:
Rachel Linder
Rachel is an Associate Editor responsible for compiling the daily Eat This, Not That! newsletter, making TikTok and YouTube videos for the brand, writing articles for the site, creating original graphics and providing direct assistance to the editors when needed.
Read more about Rachel