7 Best Discount Grocery Chains in America
Finding a budget-friendly place to buy groceries is crucial in this economy.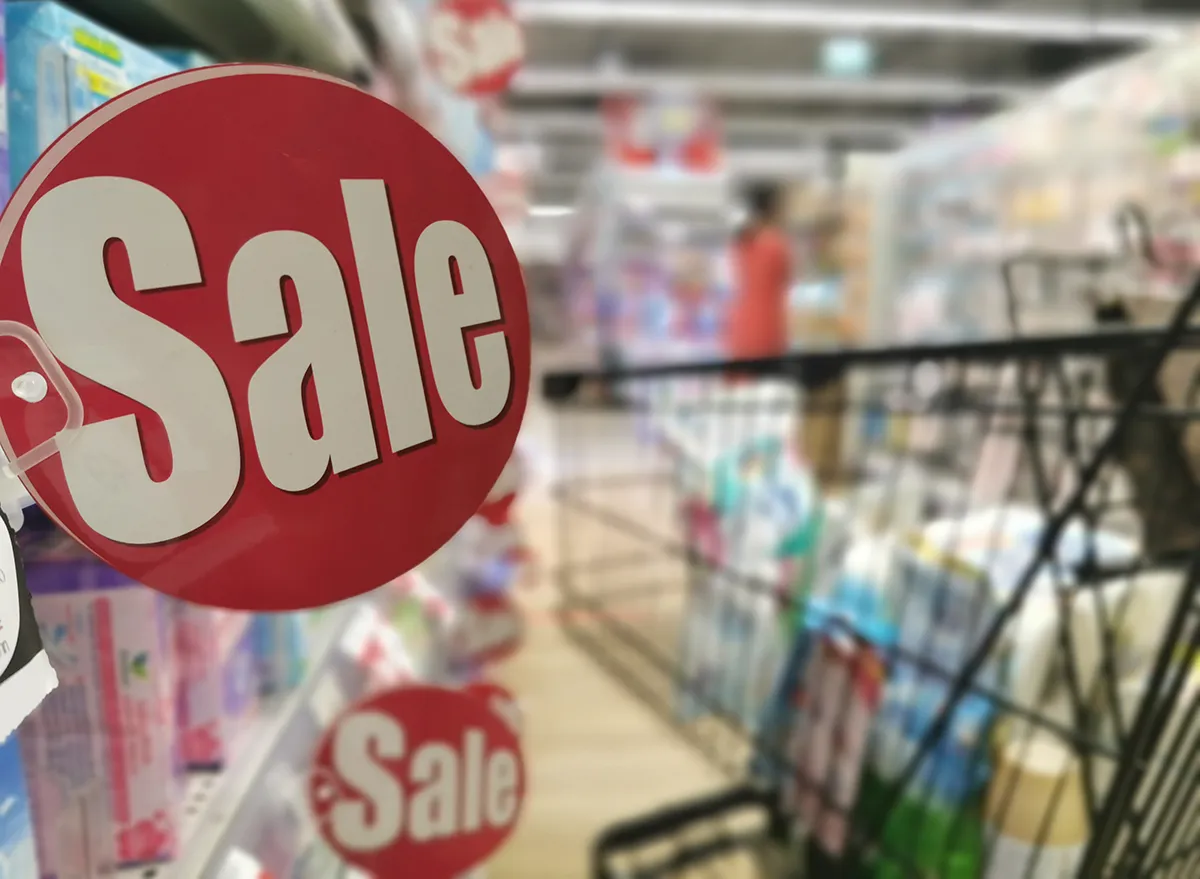 If you've bought any groceries over the past year, you've probably felt some sticker shock in the checkout line. Retail food prices increased by 11% between 2021 and 2022, the highest increase in more than four decades, according to the U.S. Government Accounting Office.
While inflation has cooled somewhat in recent months, you're still probably spending more at the supermarket right now than you did a few years ago. That's why many Americans are turning to discount grocery chains. These chain stores utilize different methods, like buying surplus products or offering items in bulk, to help pass on their savings to customers, keeping prices low.
But prices aren't the only reason that many discount grocery chains throughout the country have built up loyal followings. Many discount chains offer their own house brands, or private labels, that have developed devoted fanbases, like Costco's Kirkland Signature house brand, or Trader Joe's products. They also often have unexpected products, or a unique way of running the store that customers appreciate, like Aldi's cart policy, which keeps its parking lot orderly.
There are many reasons why customers love these grocery chains, but they all have one thing in common—their prices are among the lowest you can find. Here are seven of the country's best grocery chains for a good bargain.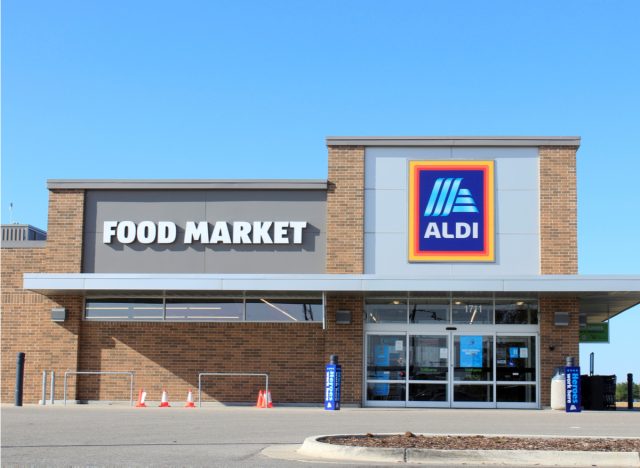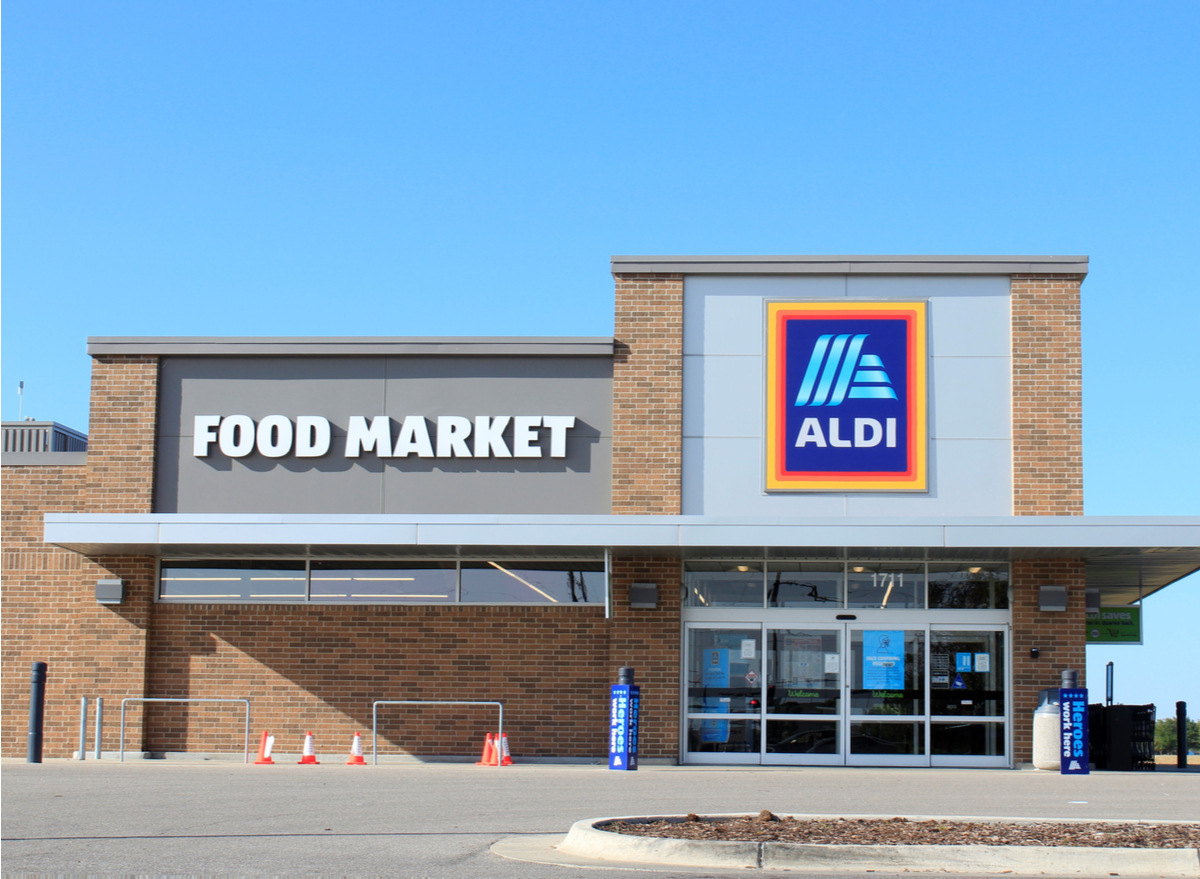 Some shoppers head out to stores for their unique products or for the store's wide-ranging selection. That's not why shoppers continue to return to Aldi, though. Shopping at the German discount supermarket chain is a low-frills experience, rather a reliable, and most importantly, affordable one.
"I buy a lot of fruit and veggies and have come to expect that Aldi sells the same pineapples and melons that [other stores stock] for a fraction of their price," commented one Aldi shopper on Quora. "I buy orange juice not made from concentrate for [half of] what the competitors charge. There is almost nothing that I would refuse to buy at Aldi because it is overpriced."
But Aldi shoppers also love the European-based chain for its cleanliness, especially when it comes to stray carts in the parking lot. To use one of the store's carts, Aldi requires shoppers to deposit a quarter, which works as an incentive to return the cart, as shoppers will get their quarterback once the cart is returned. The parking lot is a lot less cluttered with carts as a result.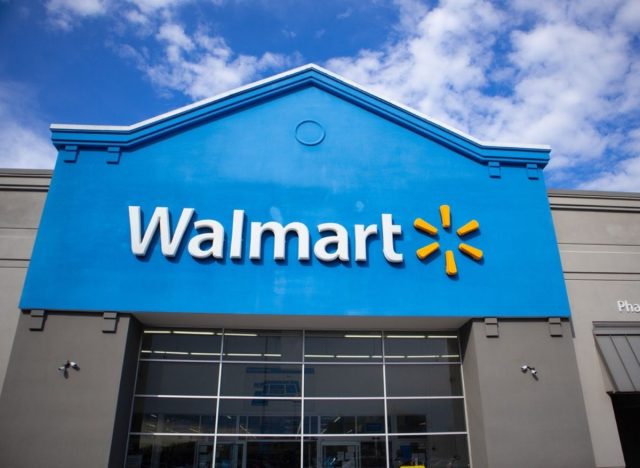 If you're in the market to buy something, there's a good chance that you can find it at Walmart. The discount department store is the country's largest food retailer, so it's well-known for its wide array of items that it has available for sale, including a massive grocery section.
"Walmart is cheaper for a lot of items," wrote one Walmart shopper on Reddit. "Lately I've been grocery shopping for mostly [non-produce] there. The Vitamin waters and milk alone are like $2 cheaper each. It's insane how much I can save just by buying those at Walmart."
In addition to selling many name-brand products, Walmart has its own house brand of products, labeled Great Value, which are sold at a lower price. According to Consumer Affairs, store brands don't require expensive marketing and advertising campaigns like national brands, so the savings get passed along to customers like you.
Walmart also operates its own wholesale club, Sam's Club, where members can save even more by buying in bulk.
Sometimes there's a deal so good at a store that it feels like you got lucky. For shoppers at Grocery Outlet, that's often the case. The discount grocery chain, which was founded in San Francisco, advertises prices that are at least 22 percent cheaper than traditional grocery stores, according to Consumer Checkbook. Grocery Outlet is able to offer items at such a discounted rate because it buys suppliers' surplus items. The chain is saving money on buying the excess items, and passes the savings onto customers with its low prices.6254a4d1642c605c54bf1cab17d50f1e
Many products are only available for a limited amount of time, as the store doesn't regularly restock the same items. This makes some of the store's deeply discounted items seem like a once-in-a-lifetime deal.
"Inventory for these items is temporary and just there until it sells out in most cases," one Grocery Outlet shopper wrote on Reddit. "So it's very much a 'right place, right time' sort of thing."
It's safe to say that Costco, the popular Washington-based warehouse club, has built up quite a loyal following of fans. The store is well known for its affordably priced house brand, Kirkland Signature. The store is also known for its bulk items, which offer deep discounts per unit, helping families (or anyone who enjoys buying food in bulk) to cut down on future grocery trips and save money in the process.
Not only is the chain more affordable than many traditional stores, but customers also love it because of the store's return policy. Costco will accept a return on almost any item, with some exceptions like cigarettes, alcohol and plane tickets, because the chain wants customers to be satisfied with the products that they are buying.
"I will also add that their return policy is pretty good," wrote a Costco shopper on Reddit. "So if you do end up with one of the rare duds in terms of quality, just take it back. Even if you already ate half of it, it doesn't matter. They will accept the return."
Lidl is one of America's most recent grocery chain imports. The discount chain first opened as a fruit wholesaler in Germany more than 90 years ago, and spread throughout Europe in the ensuing decades. In 2017, the German chain opened its first stores in the United States and now has more than 170 stores throughout the country selling discounted groceries.
The chain has developed a fan following for its low prices, which it claims are 50 percent lower than traditional grocery stores, according to Reuters. As Lidl is headquartered in Germany, it makes sense that the store is also well-loved for its European-inspired products, like the pastries in its bakery.
"The bakery is very cheap and ridiculously good," wrote a Lidl shopper on Reddit. "If they opened a bakery selling those croissants/pastries/bread at those prices there'd be a line out the door."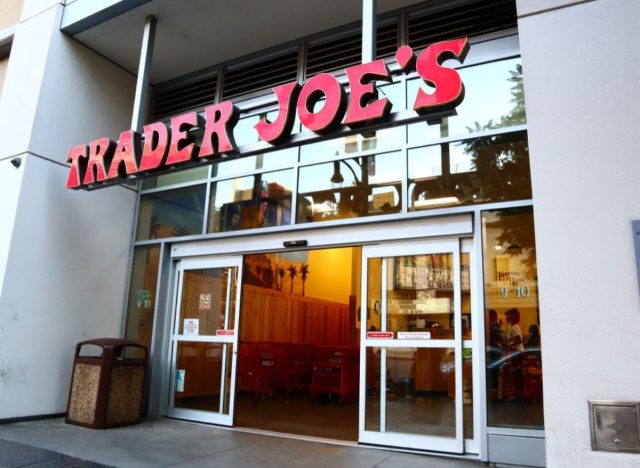 There are few stores with fan followings as loyal as Trader Joe's. Customers love the store, and keep returning to it, because of its wide array of products that are simple to make into a meal, or just a delicious snack, from cauliflower gnocchi, to its Mandarin orange chicken and, of course, jars of the chain's beloved cookie butter.
With such a unique assortment of goods available, you'd think that Trader Joe's would be on the pricier end of grocery stores, but that's actually what helps the chain's prices remain low. Trader Joe's prices are 19 percent lower than traditional grocery stores, according to Consumer Checkbook. The store is able to keep prices low because it primarily sells its own private-label products, rather than selling brand-name goods.
"It's amazing, they outdo the highest quality stores on quality and the lowest quality stores in pricing," wrote a Trader Joe's shopper on Reddit.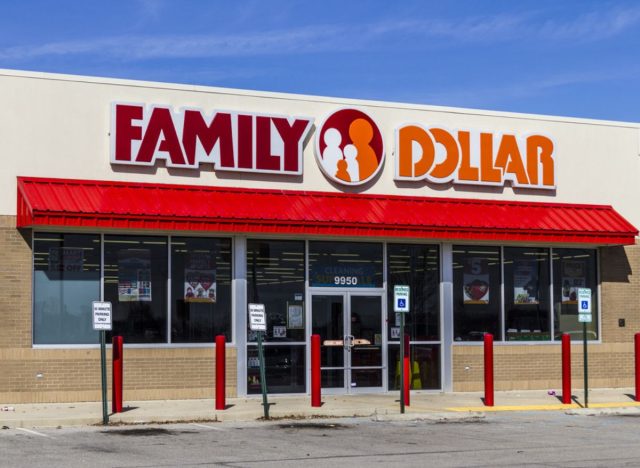 When shoppers head out to Family Dollar for groceries, they're not looking to purchase any high-frills, rare item of food. The store, which sells food at deeply-discounted rates, offers up the essentials—canned food, snacks, cereals and condiments, among other items.
With more than 8,000 locations throughout the country, the chain is also offering up something that many other competitors can't—reliability. Many Family Dollar stores are located in underserved areas, often described as food deserts, particularly in rural parts of the country.
"Family Dollar has placed stores in small communities where the nearest big store is miles away," wrote Quora user Rita Kyle. "I'm sure stores are profitable for Family Dollar to pursue this route and provide a needed outlet. [It's] very convenient to get the basics locally."