Every Brand You Grocery Shop For—Ranked by Popularity
How many of these brands are on your weekly shopping list?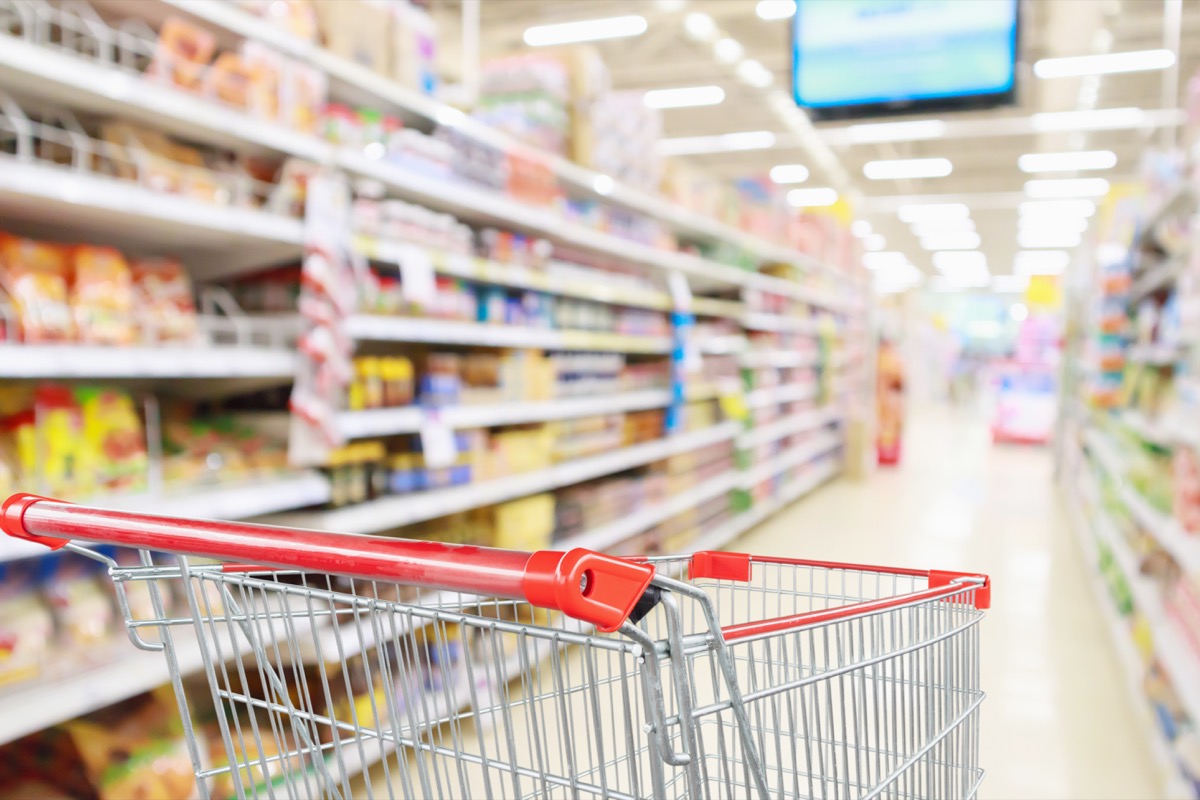 When you go to the grocery store, you probably have a list in hand, even if some impulse buys still end up making their way into your cart. (Hey, you deserve a treat!) But whatever's on your menu for the week, chances are good that you buy at least some of these popular grocery brands on a regular basis.
We used YouGov's report on the most popular food and snack brands in the United States to come up with our list. (The company's data is based on more than 7,957 interviews conducted between October 2018 and October 2019.) For consistency's sake, we left off candy brands, as those probably aren't on your grocery list each week. And for a few similar brands owned by the same company, we combined them into one list item, like Frito Lay's various chip labels and a handful of General Mills cereals.
Read on to see what some of the most popular grocery brands are across the country—ranked by popularity—you might just spot something to add to your next shopping list.
DAVID Seeds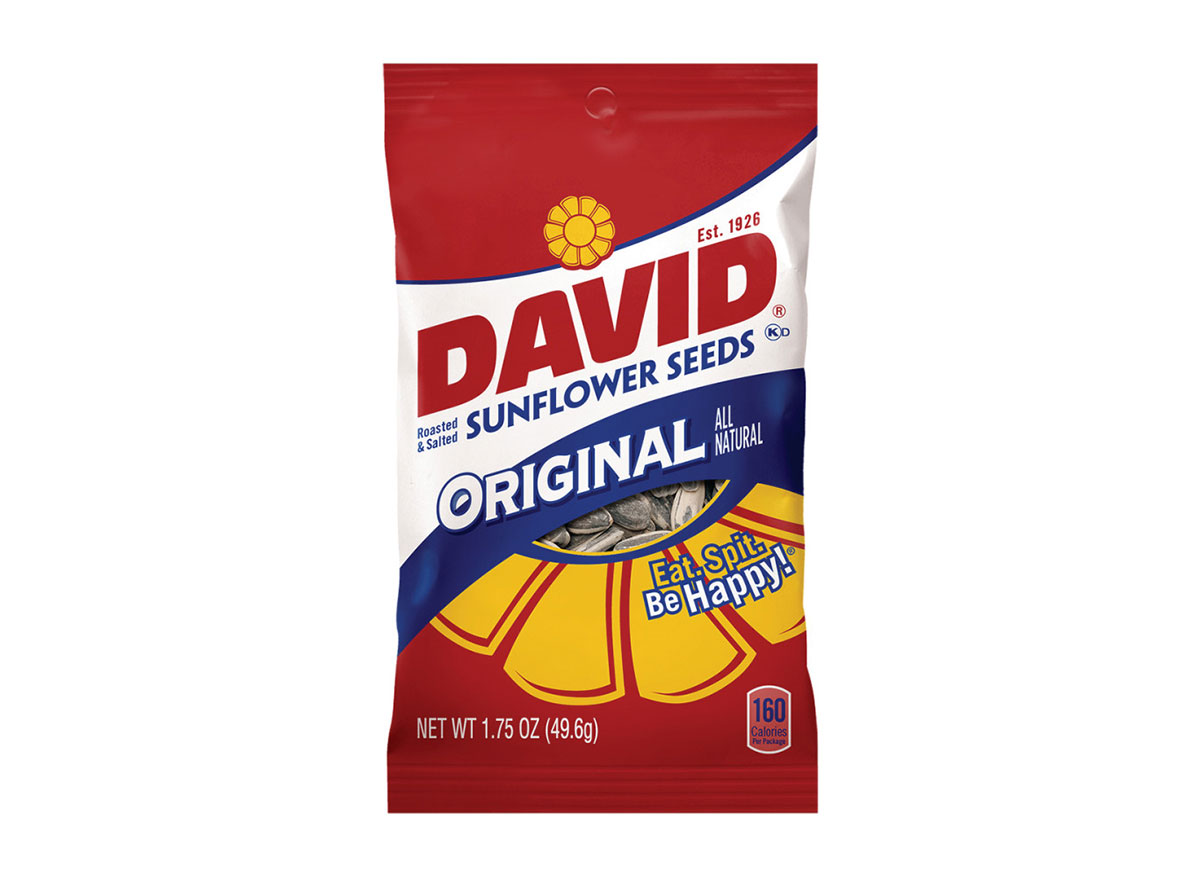 You're not the only one who loves to snag a bag of sunflower seeds at checkout! DAVID Seeds is one of the most popular grocery brands, which was purchased by Conagra Foodservice from Nestle USA in 2001.
Country Crock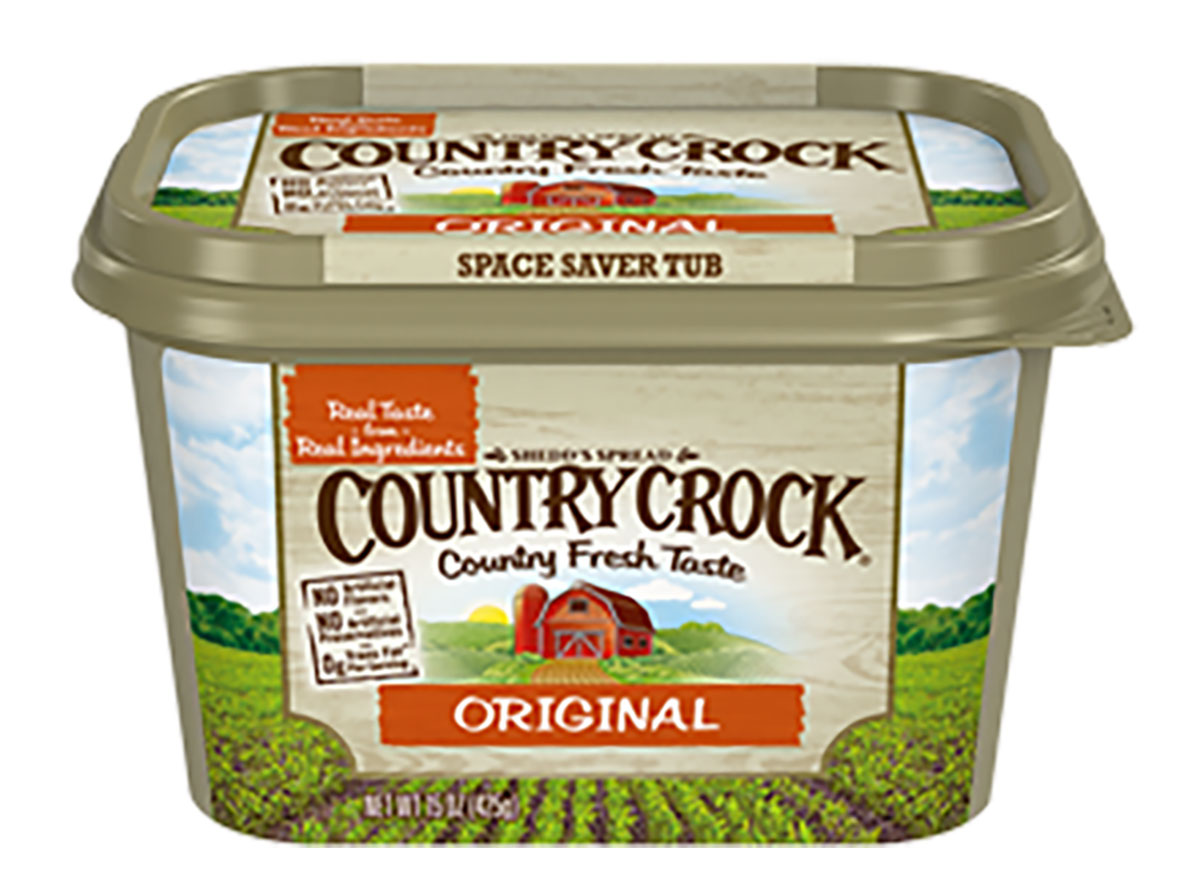 Got a smooth, buttery spread in your fridge? Chances are good that it's Country Crock. This brand made YouGov's list of the most popular grocery brands across the country.
Hamburger Helper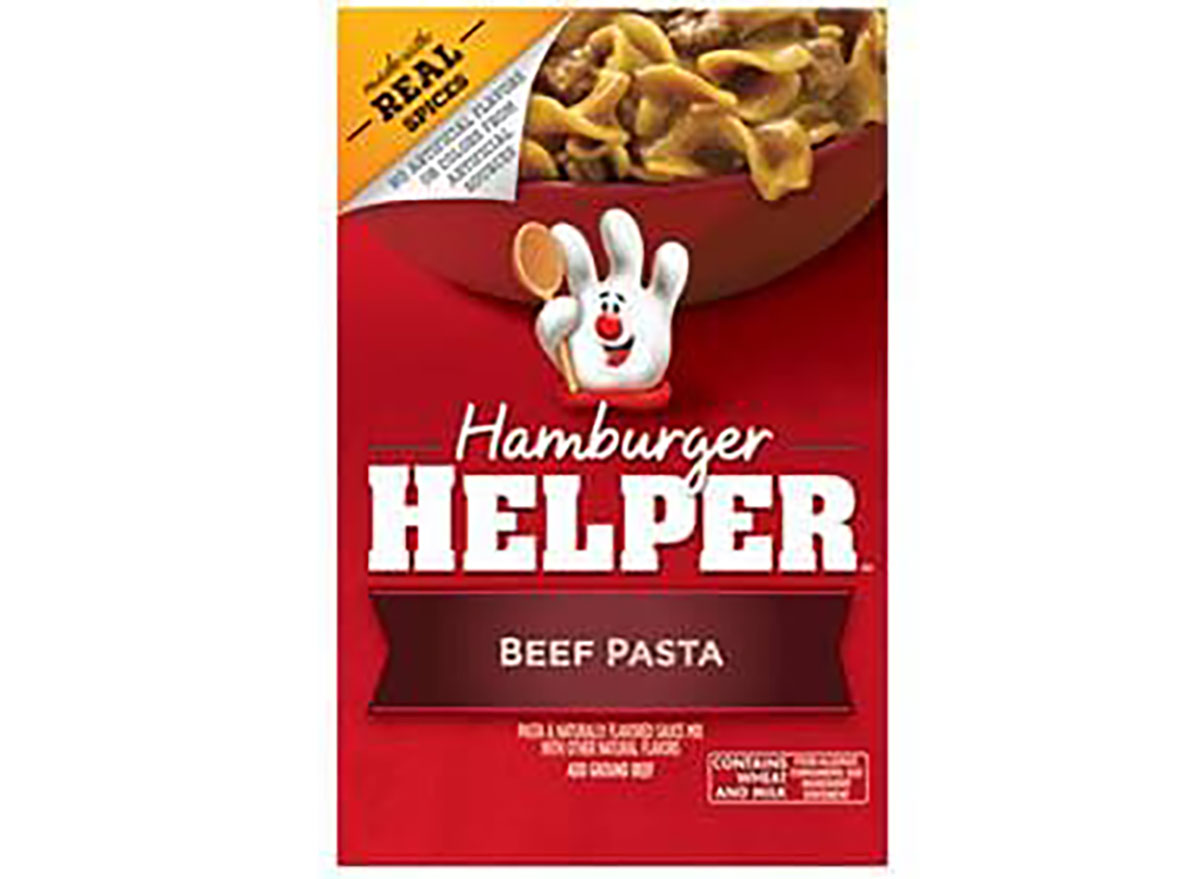 If you're pressed for time but still want a home-cooked meal, Hamburger Helper might be your best friend. As YouGov's data shows, Hamburger Helper is popular with people of all ages and genders, showing just how popular this Betty Crocker label is.
Totino's Pizza Rolls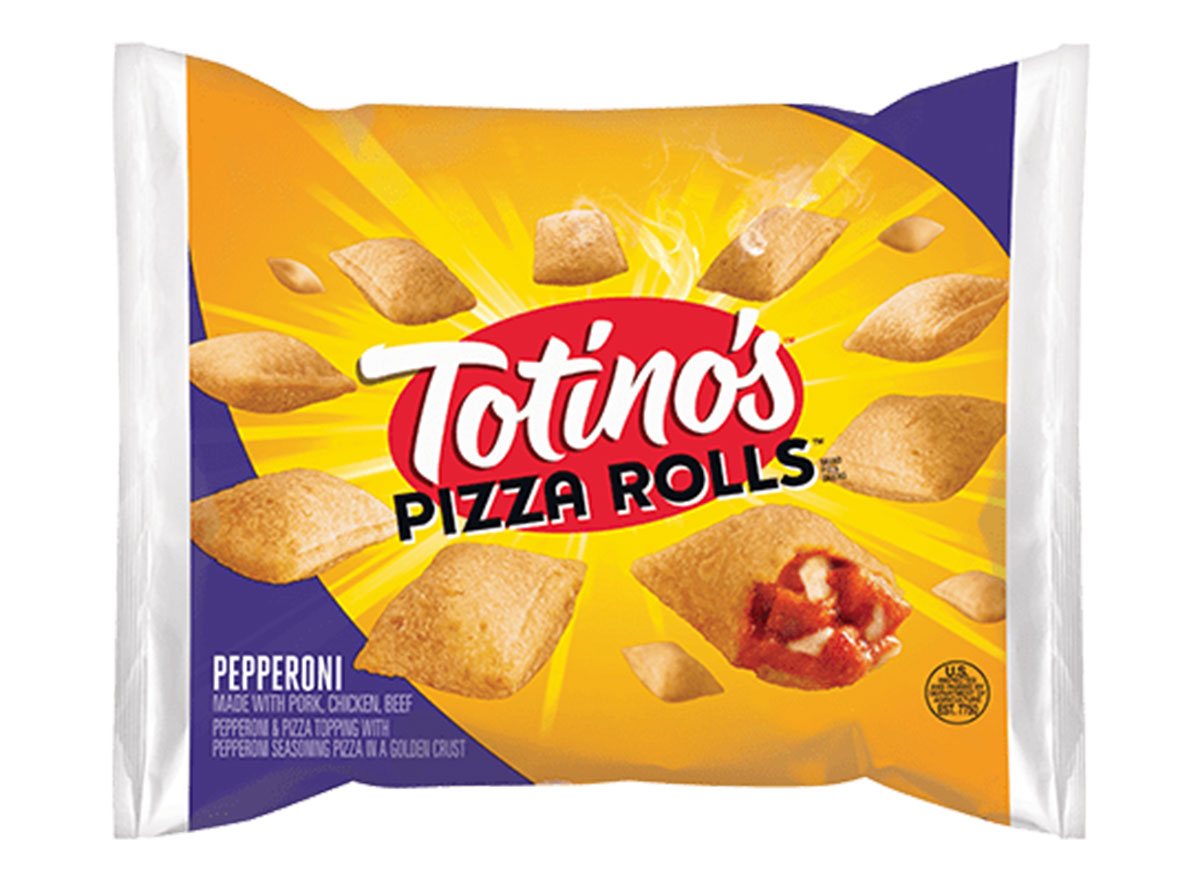 Owned by General Mills, Totino's Pizza Rolls products defined after-school snacks for a generation. They're the perfect nostalgic item—even Chrissy Teigen is a Totino's fan.
Maruchan Ramen Noodle Soup
For a quick lunch that requires zero cooking (and almost zero dollars to buy), instant ramen is your best friend. It's no wonder this packaged classic made YouGov's list.
Red Baron Pizza & Mrs. Smith's Pies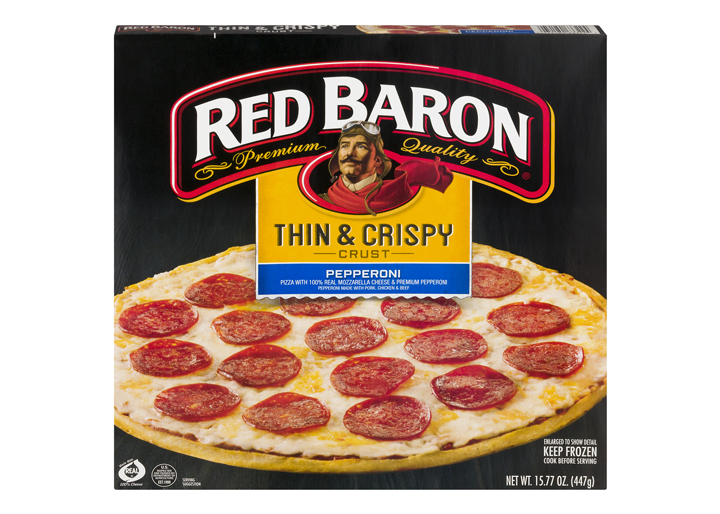 We're putting these frozen classics on the same line because they're both manufactured by Schwan's. It looks like customers can't get enough of these easy frozen items.
Dove Promises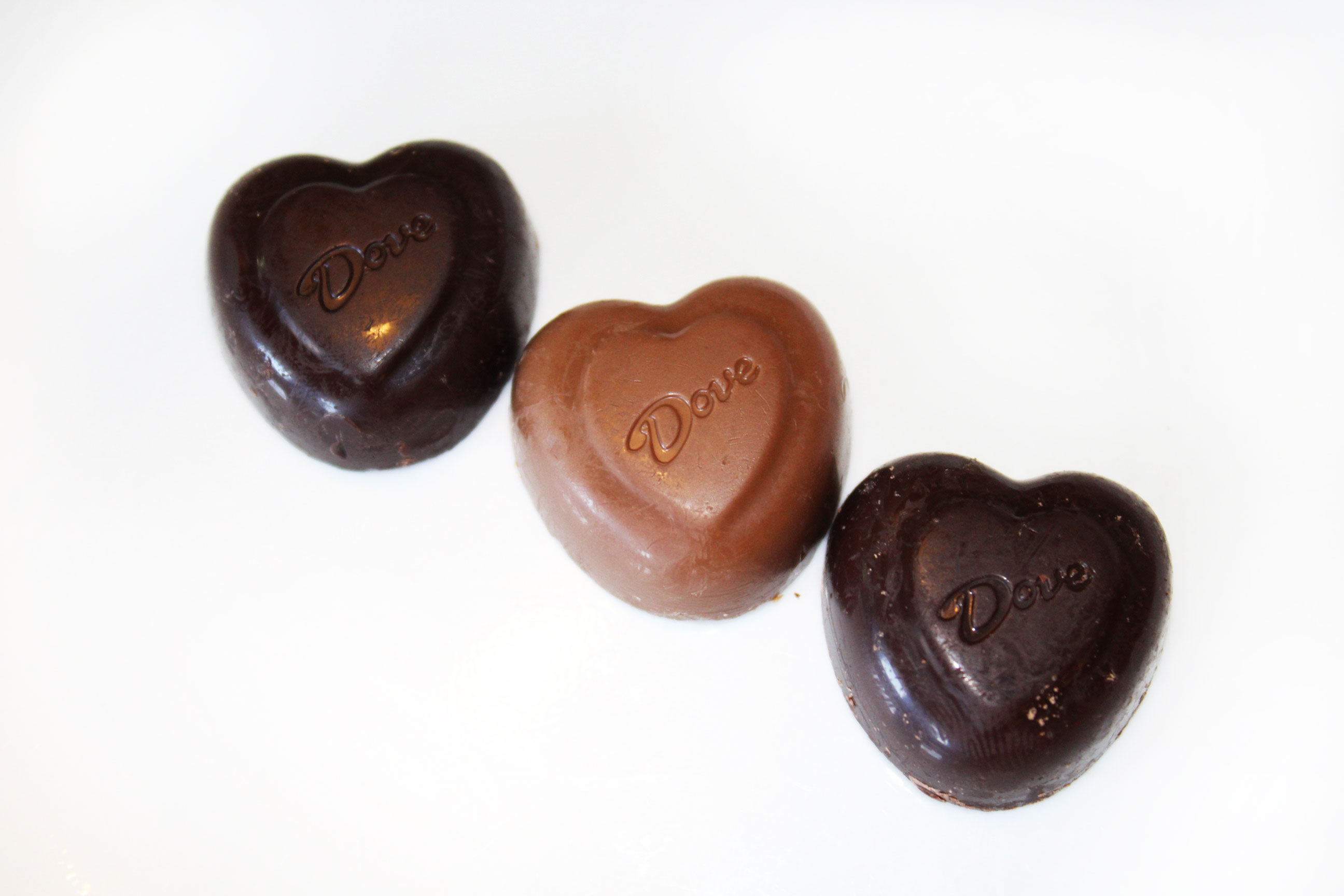 Dove Promises feature inspirational messages inside the wrappers of each chocolate square. It's not as fun as the Snapple fun facts, but it sure beats a plain old wrapper.
Mrs. Dash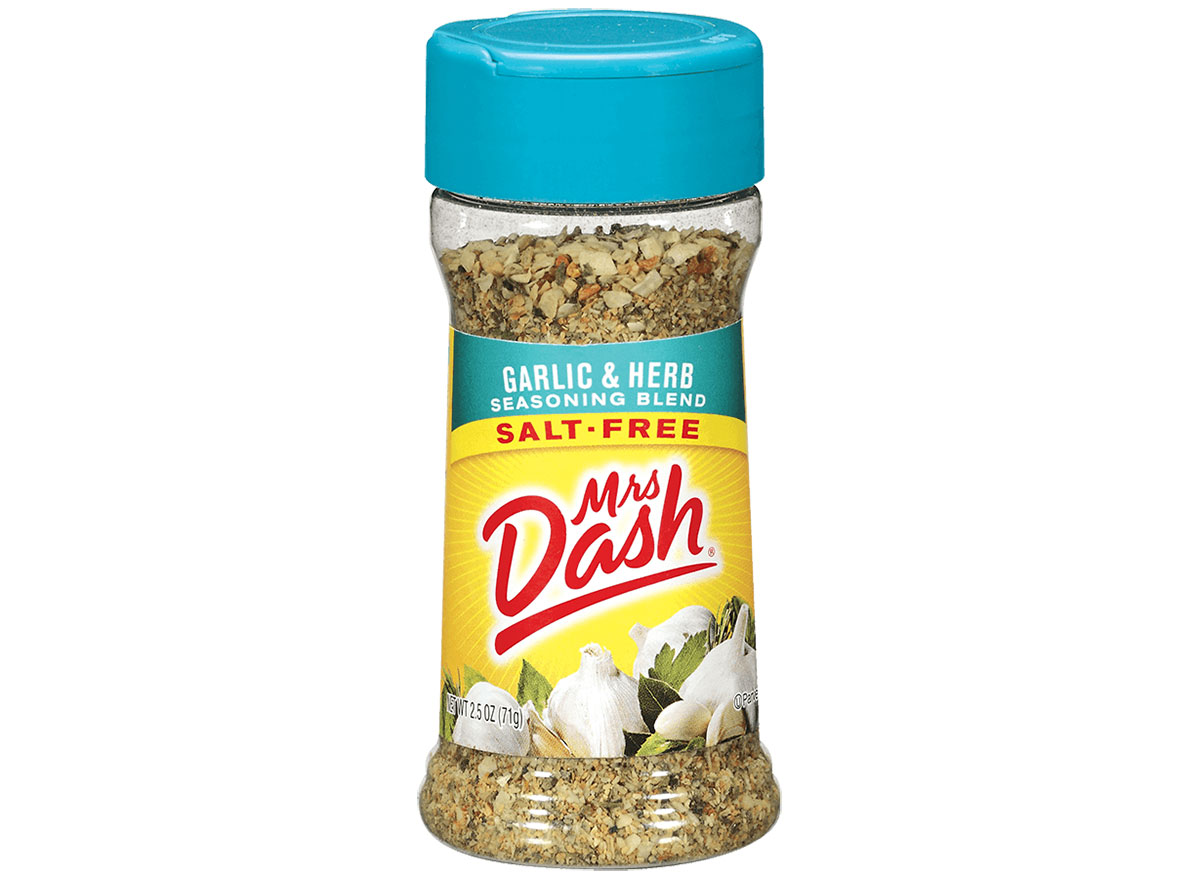 This seasoning label, manufactured by B&G Foods, will brighten up any dish. And with all of the Mrs. Dash varieties, including salt-free ones, there's something for everyone.
Lindt
Yes, you know Lindt's chocolate balls. But did you know that Ghirardelli and Russell Stover are also subsidiaries of the chocolate company?
Snyder's-Lance
YouGov listed this one as Snyder's, referring to the Snyder's of Hanover pretzel label. But the same company also makes the square orange crackers you might have snacked on as a kid. Snyder's-Hanover is a subsidiary of the Campbell Soup Company, too, and you'll see Campbell's pop up again toward the front of this list (it's no surprise their soup is popular!).
Wonderful Pistachios and Almonds
If you've looked for pistachios at the store, you've probably come across the Wonderful brand. The company has legions of devoted fans who can't get enough of this healthy snack.
Dreyer's/Edy's
Owned by Nestle, this ice cream label goes by different names in different parts of the country. East Coast folks know it as Edy's, while those out west might be more familiar with Dreyer's. Either way, it's a reliable brand and one that fared well in our vanilla ice cream taste test.
Coffee-Mate
Another subsidiary of Nestle, Coffee-Mate is known for its fun coffee creamer flavors. It's probably the first creamer brand you can think of, which could help explain its popularity.
Chicken of the Sea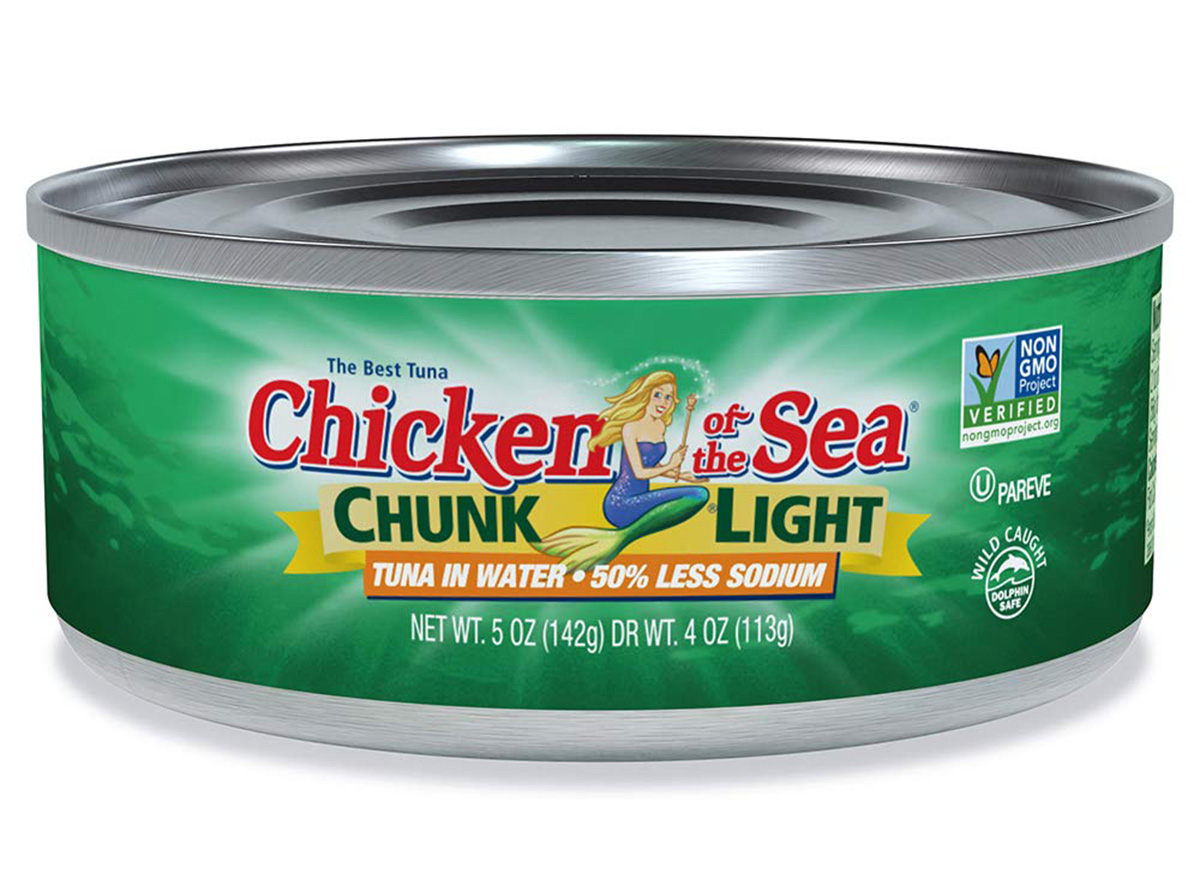 "Chicken" may be in the title, but it's not a chicken product! Chicken of the Sea is best known for their cans of tuna.
Johnsonville Sausage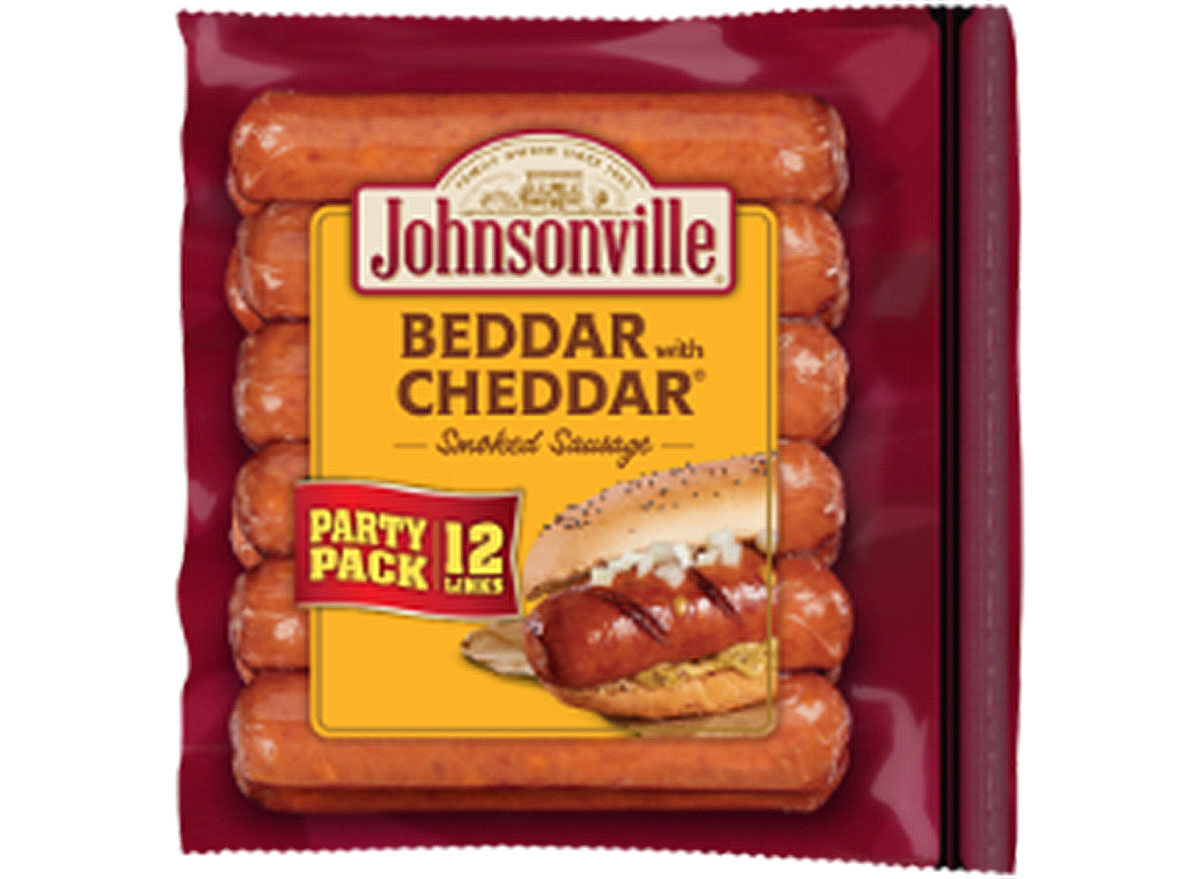 Johnsonville Sausage is slightly more popular with men and Baby Boomers, who described the brand as "reliable and trustworthy," according to YouGov.
DiGiorno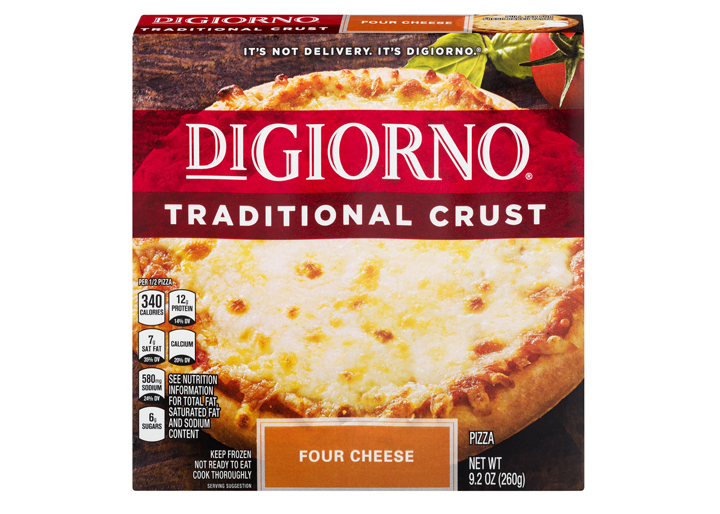 This Nestle-owned company has cornered the market on frozen pizza. And who doesn't know the brand's catchphrase? "It's not delivery, it's DiGiorno."
Bertolli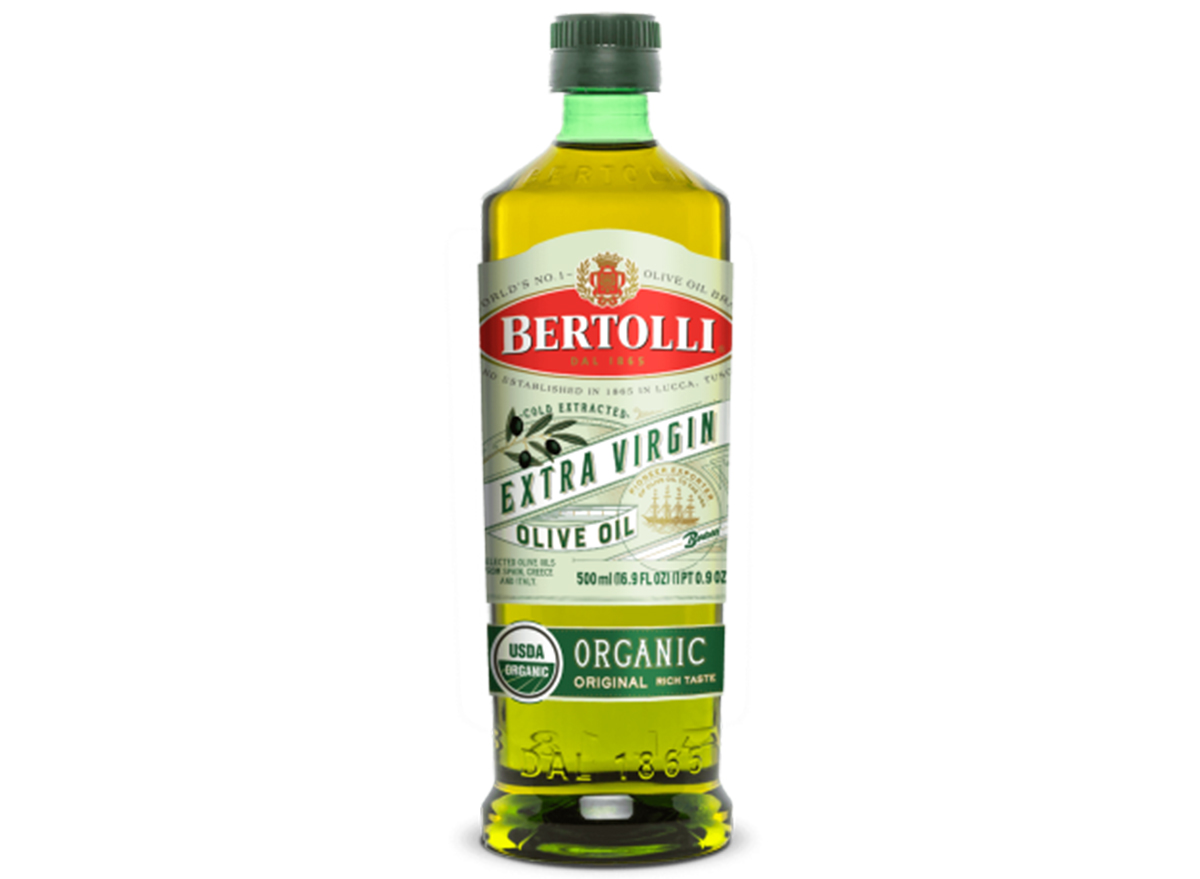 Looking for pasta sauce, olive oil, or an Italian-inspired frozen meal? Chances are good that you've turned to Bertolli, one of the most popular brands in YouGov's survey.
Kettle Brand Chips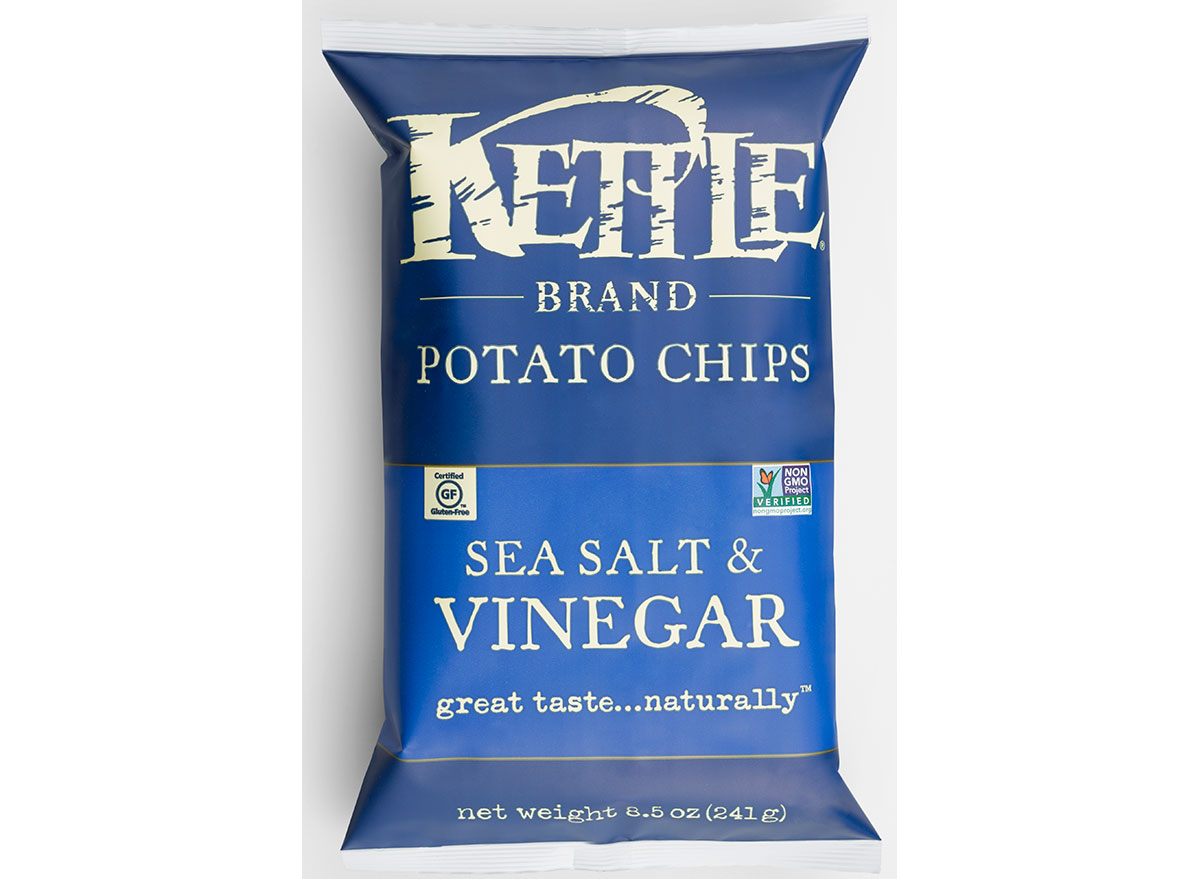 Bored of the taste of traditional potato chips? Kettle Brand chips are a popular alternative.
StarKist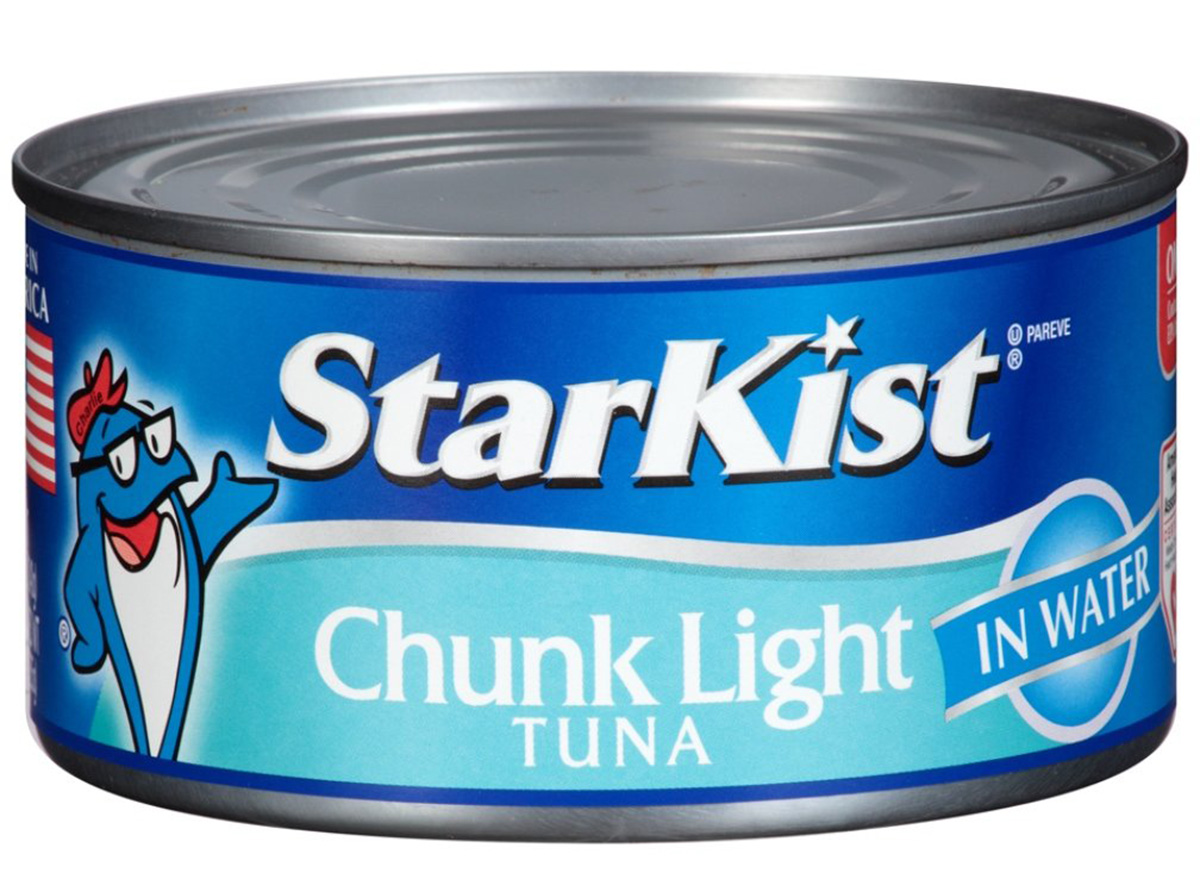 If you're looking to make a tuna melt and find yourself snagging a can of StarKist, you're not alone! It's one of the most popular grocery brands right now.
Great Value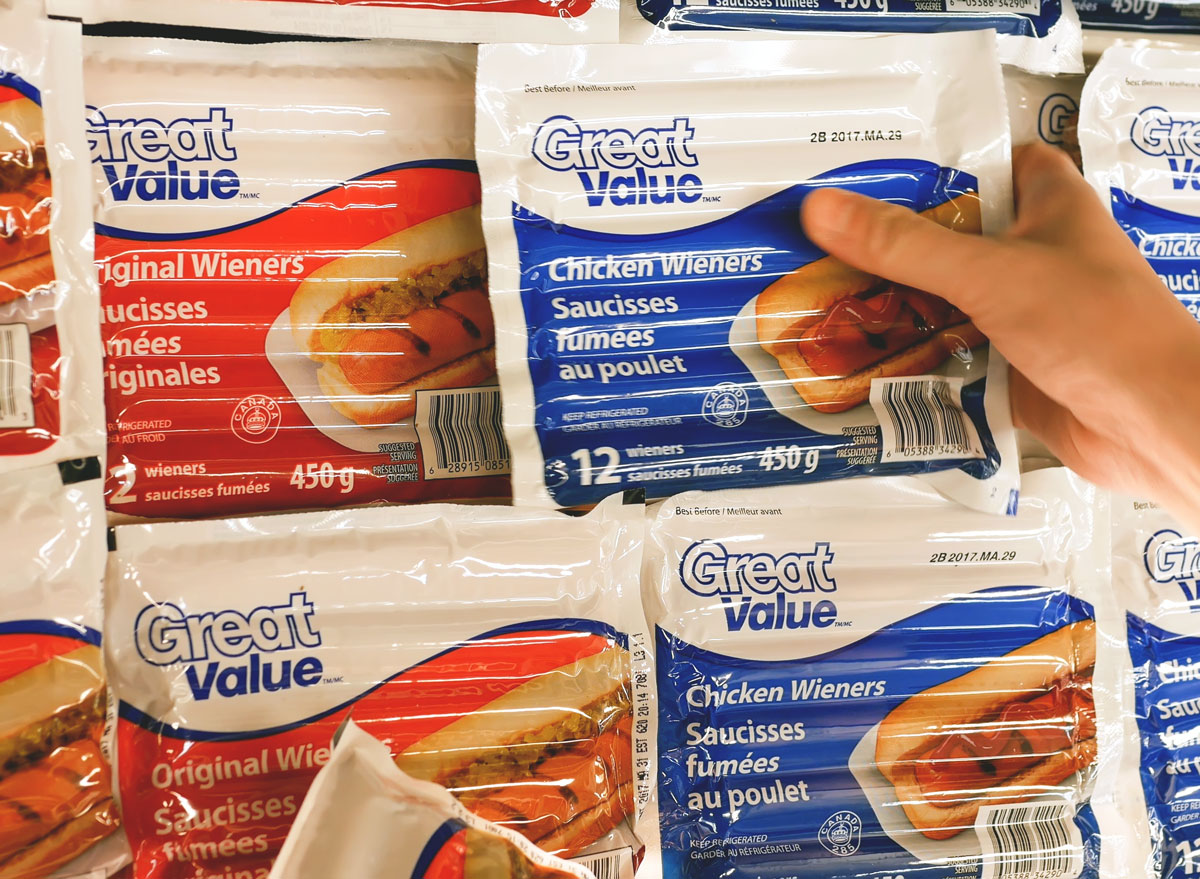 Walmart's in-house label has a devoted following, landing it on YouGov's list of the most popular grocery brands.
Stouffer's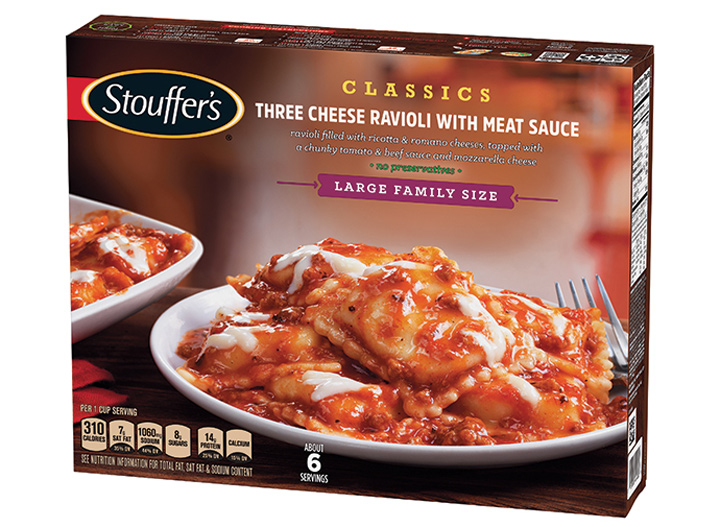 This Nestle-owned frozen meal brand is a lifesaver when you don't have time to cook.
Honey Bunches of Oats
This Post Holdings cereal is known as much for its worker-focused advertisements as it is for its tasty breakfast. If you love digging into a few bowls a week, you're definitely not alone.
Old El Paso
Another General Mills-owned company, Old El Paso is essential for any at-home taco night.
Tyson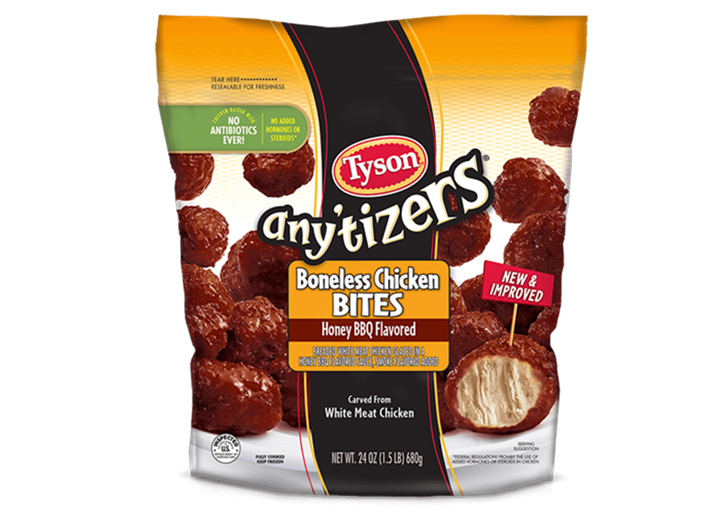 Hillshire Brands is a subsidiary of Tyson Foods. But when you first hear Tyson, you probably think of the brand's chicken nuggets. They're famous for a reason—no other frozen nuggets can compare.
Progresso
The General Mills-owned soup gives Campbell's a run for its money. If you haven't tried Progresso's Italian wedding soup, it's worth it.
Hostess CupCake
Often imitated but never duplicated, Hostess snack cakes are the ultimate road trip and lunchbox treat.
Yoplait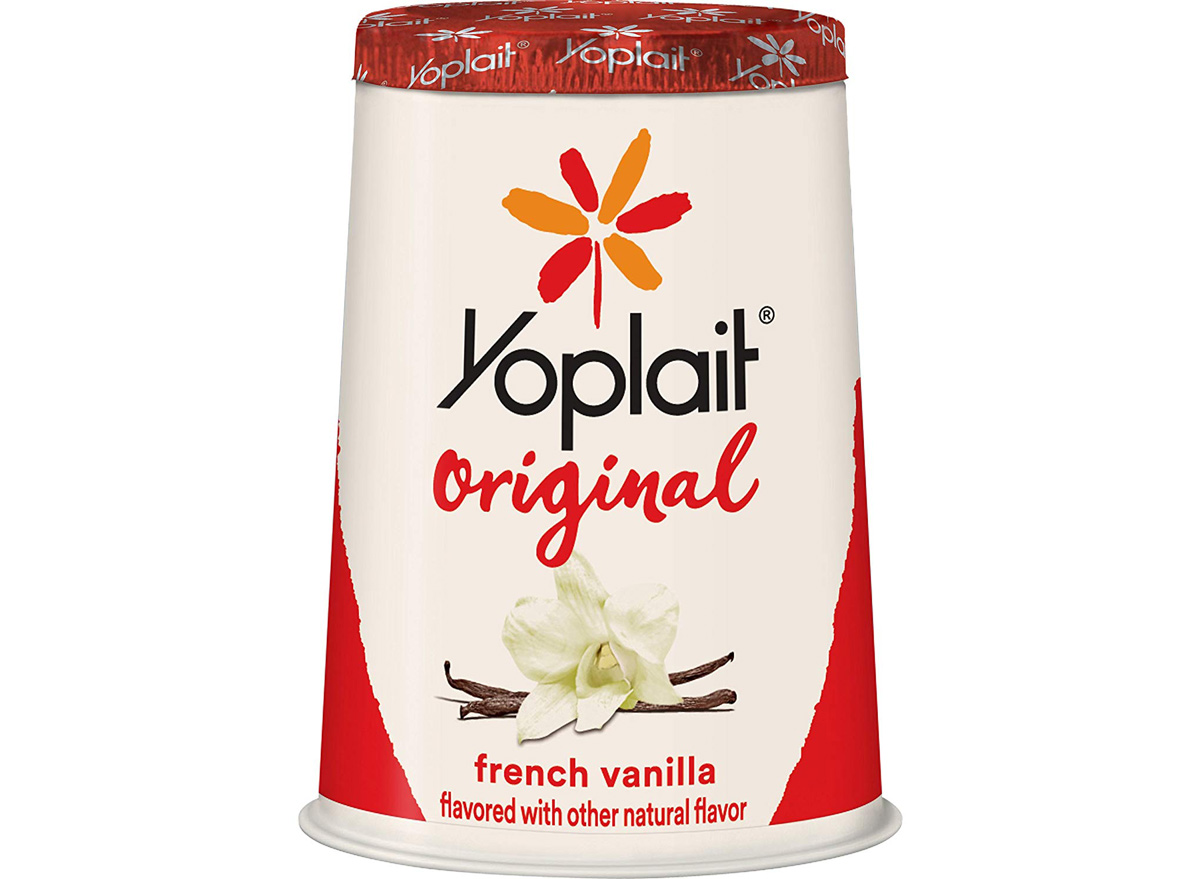 This General Mills-owned yogurt brand scored higher than Dannon in YouGov's rankings. Yoplait is more popular with women than with men, according to YouGov's research.
Oscar Mayer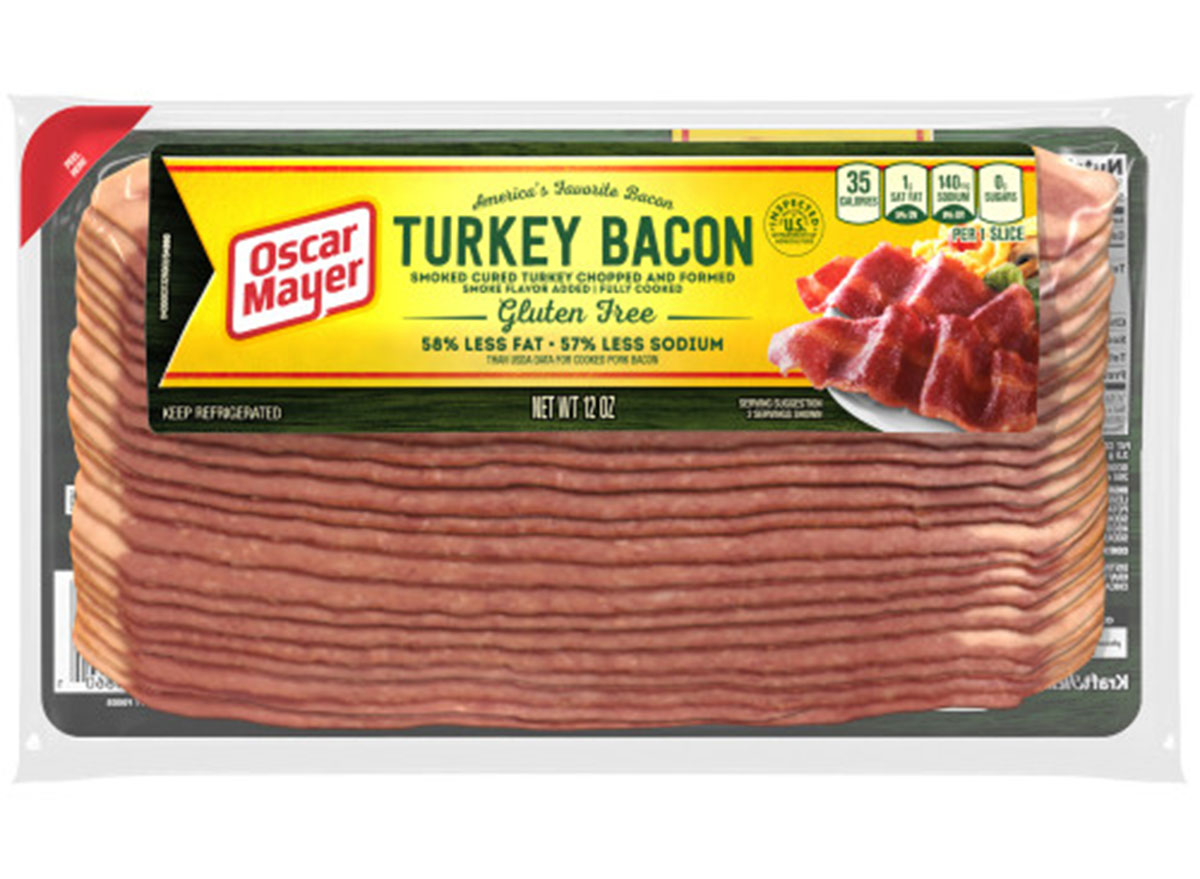 Oscar Mayer is owned by Kraft Heinz, but we thought it deserved its own spot on this list. Whether you've tried their bacon, deli meats, or other offerings, Oscar Mayer is a huge hitter in the grocery store scene.
Sargento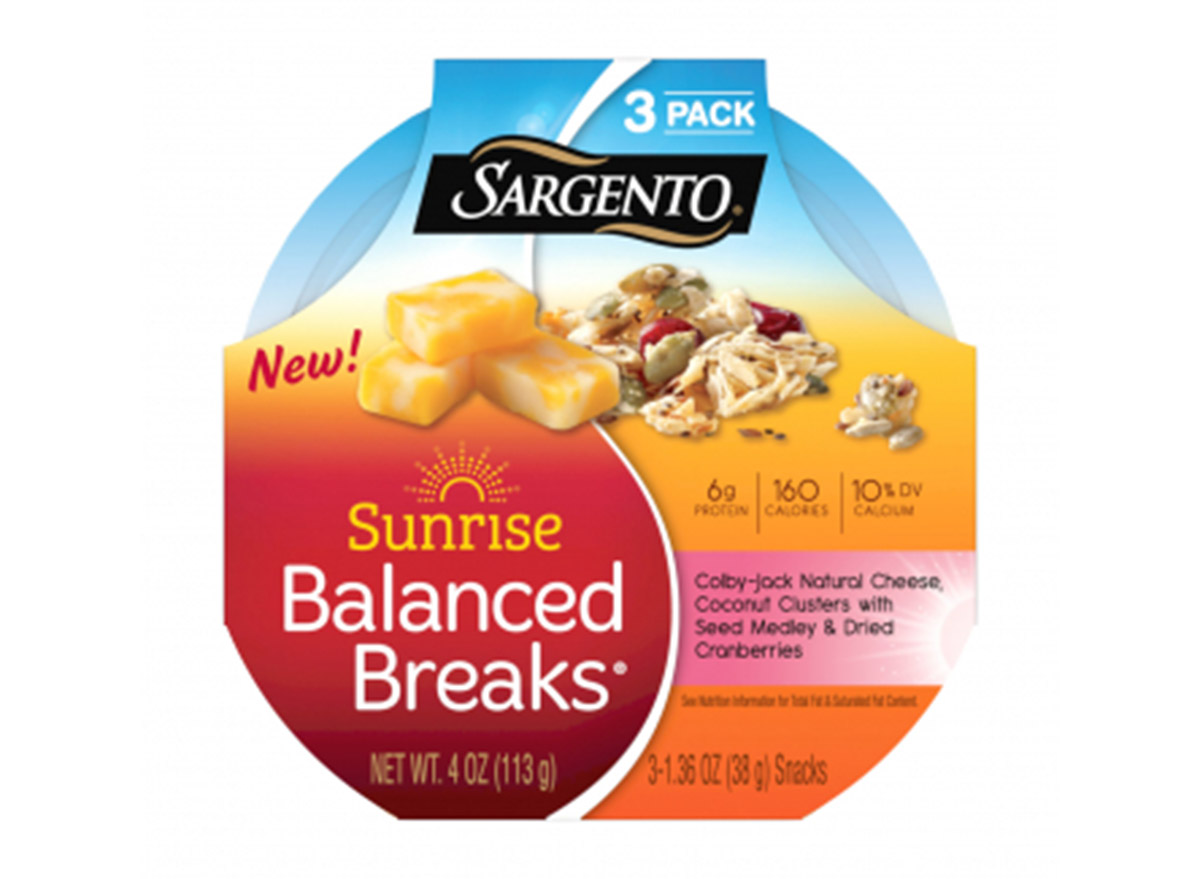 The independently owned cheese company markets itself as being a higher-quality alternative to brands like Kraft.
Bisquick
This General Mills-owned brand is responsible for mixes that have become staples in pancake and chicken pot pie recipes nationwide.
Nature Valley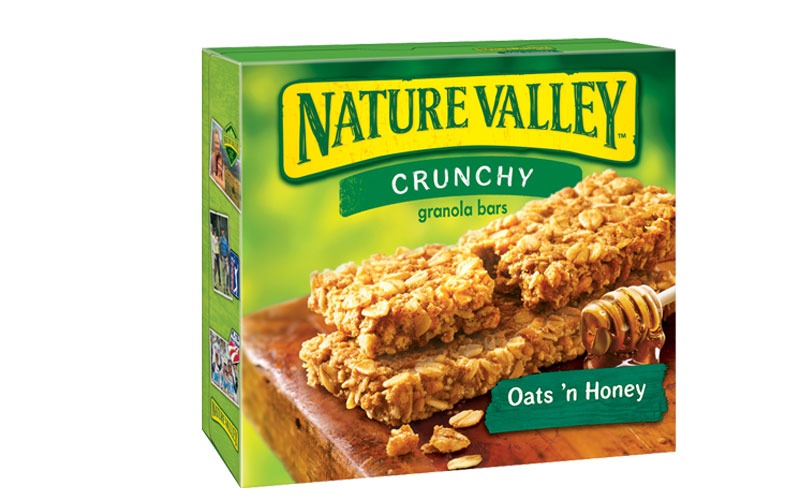 Yes, the Nature Valley granola bars get super crumbly, but they're also delicious. This is another company that's owned by General Mills.
Ghirardelli
Is anything more satisfying than those individual Ghirardelli squares? This chocolate company is popular for its individual candies as well as products like brownie mix and chocolate chips.
Breyer's and Ben & Jerry's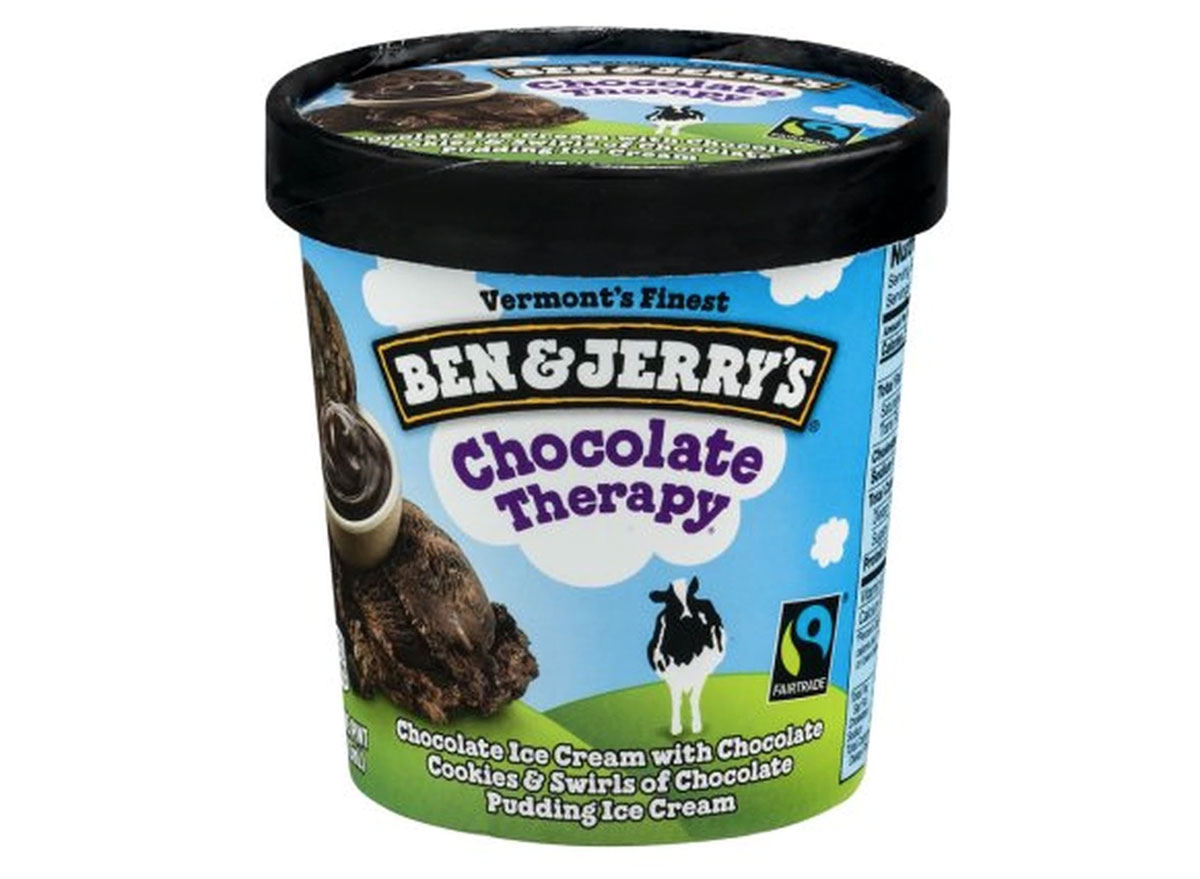 These two ice creams placed next to each other in YouGov's rankings. We're including them on the same list item because they're both owned by Unilever. Whichever you choose, you're sure to have a delicious bowl of ice cream.
Orville Redenbacher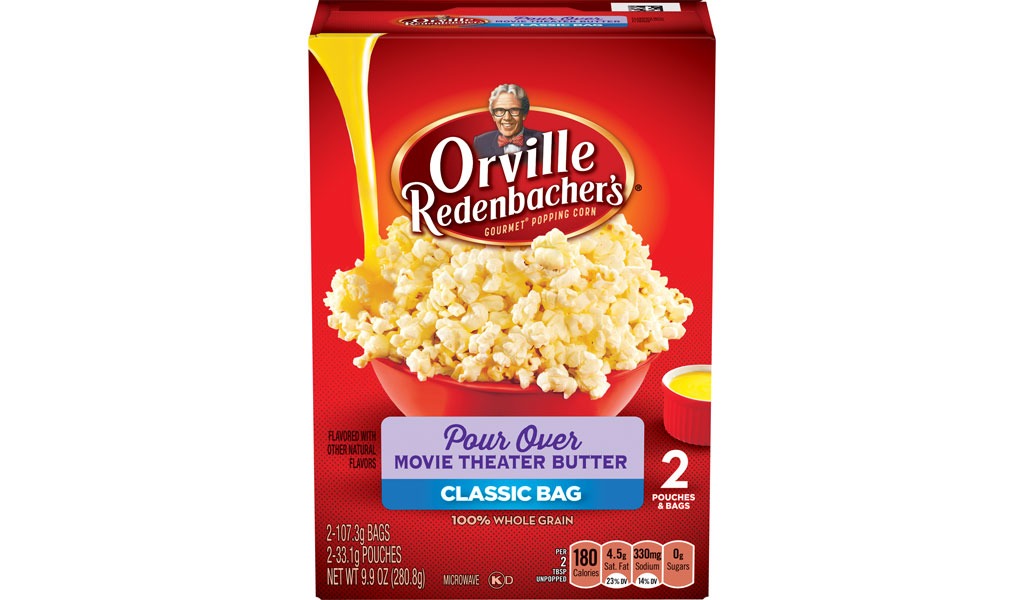 Making homemade popcorn is still totally a thing, and Orville Redenbacher's popularity proves it.
Haagen-Dazs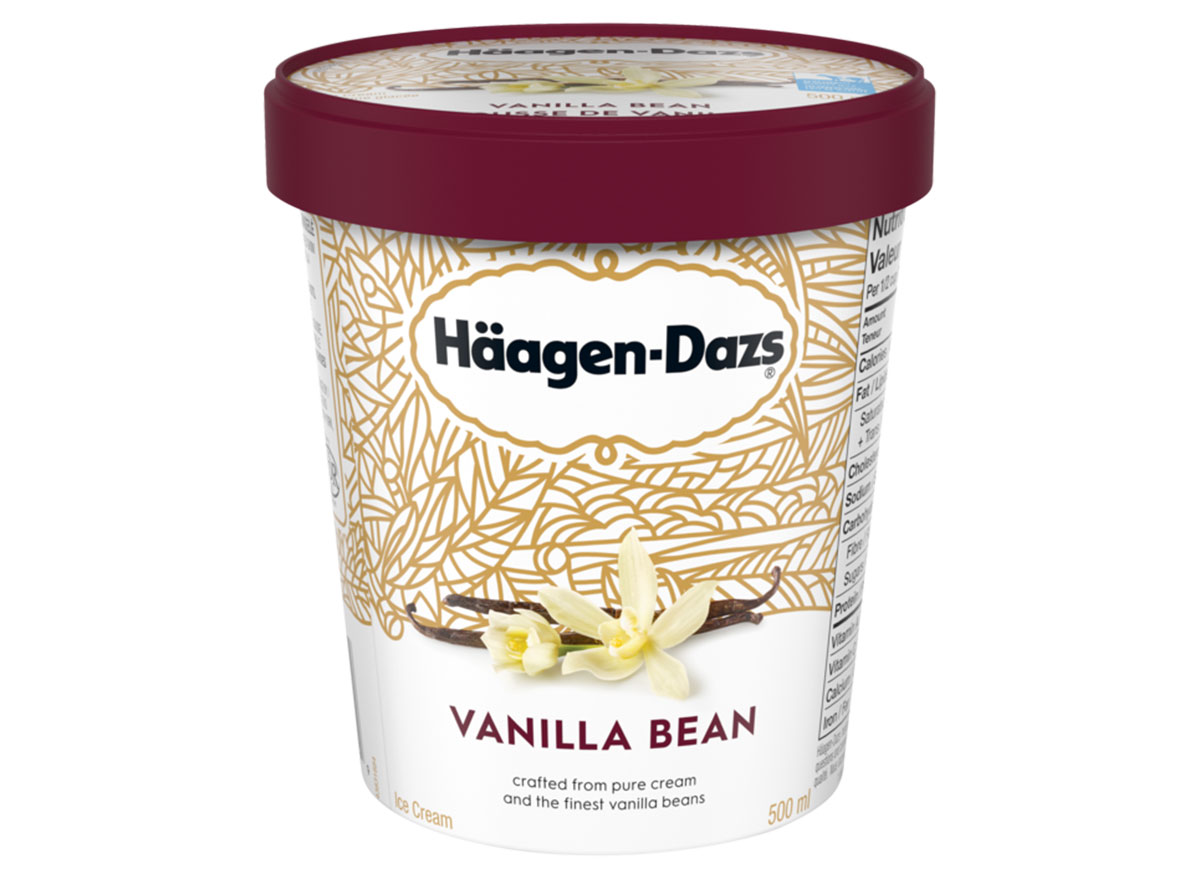 In terms of popularity, this Nestle-owned label ranked slightly higher than Ben & Jerry's, Breyer's, and other store-bought ice cream brands.
Chiquita
6254a4d1642c605c54bf1cab17d50f1e
There aren't many grocery labels famous just for making fresh food, but Chiquita has managed to corner the fresh banana market.
Land O'Lakes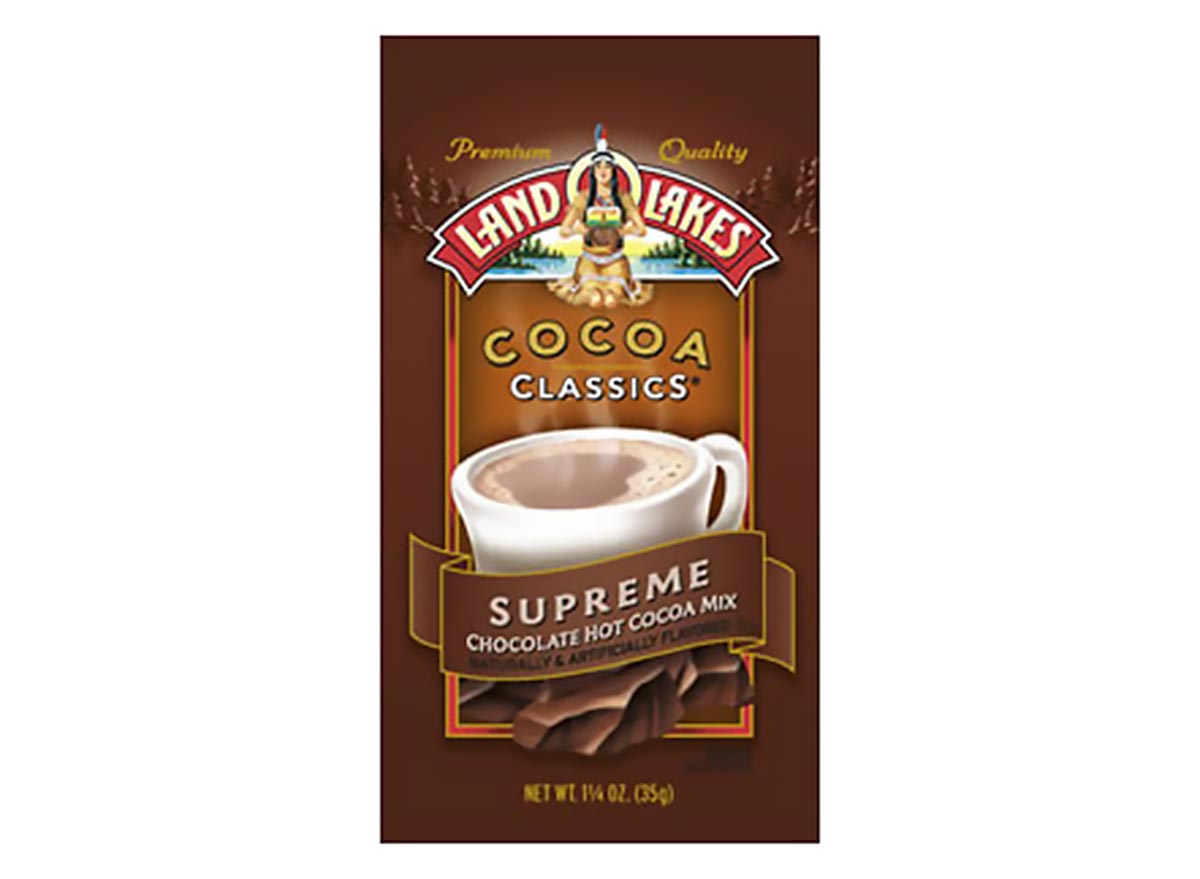 This buttery spread is a staple in plenty of Americans' refrigerators. In addition to the spreads, Land O'Lakes also makes hot cocoa mix and milk gallons.
Campbell's
When you think of store-bought soup brands, you probably think of Campbell's. The Campbell Soup Company also owns Pepperidge Farm, and Goldfish made YouGov's list, too. Prego pasta sauce also made the list of most popular items, and that's another brand owned by Campbell's.
Smucker's & Jif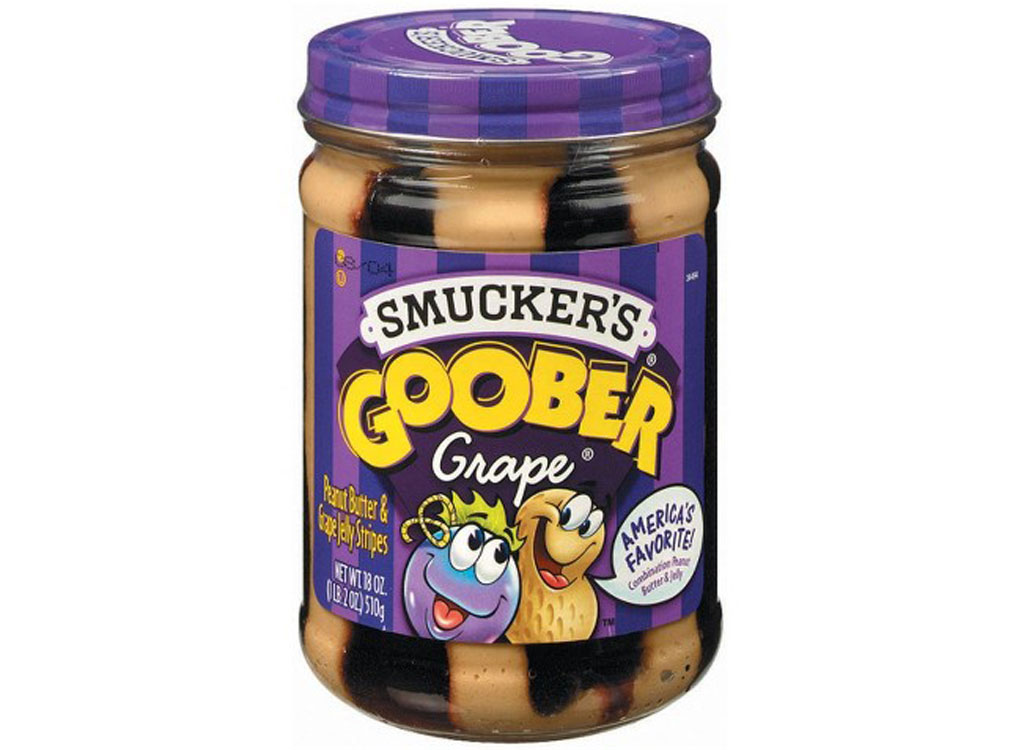 These brands fell next to each other on YouGov's popularity list, and both of them are owned by the J.M. Smucker Company. After all, what's a peanut butter sandwich without jelly?
General Mills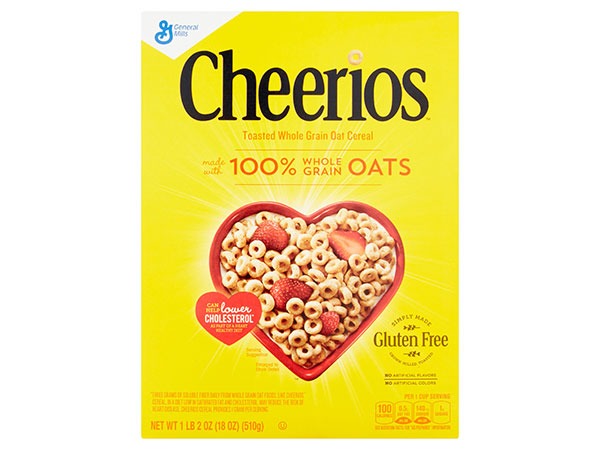 General Mills is a heavy hitter and owns many of the other companies that ranked further down on YouGov's list. In addition, individual products like Cheerios, Honey Nut Cheerios, Chex, Chex Mix, Lucky Charms, and Cinnamon Toast Crunch all ranked among the most popular grocery brands. We included them all here, as General Mills is widely recognized for all of its cereal brands. Another General Mills brand on YouGov's list is Fiber One, too.
Betty Crocker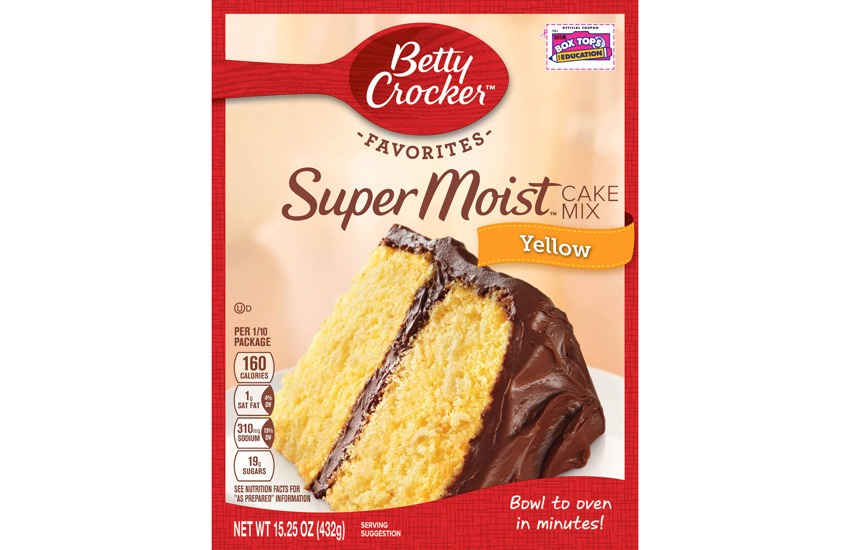 A subsidiary of General Mills, Betty Crocker is responsible for the baking mixes you know and love.
McCormick
McCormick spices add flavor to all kinds of dishes, so it's no surprise they made the list of the most popular grocery brands.
Nestle Toll House
In addition to Toll House Cookies and the aforementioned Nestle-owned brands, Nesquik also made YouGov's list. Plus, we rated it as the best store-bought cookie dough!
Heinz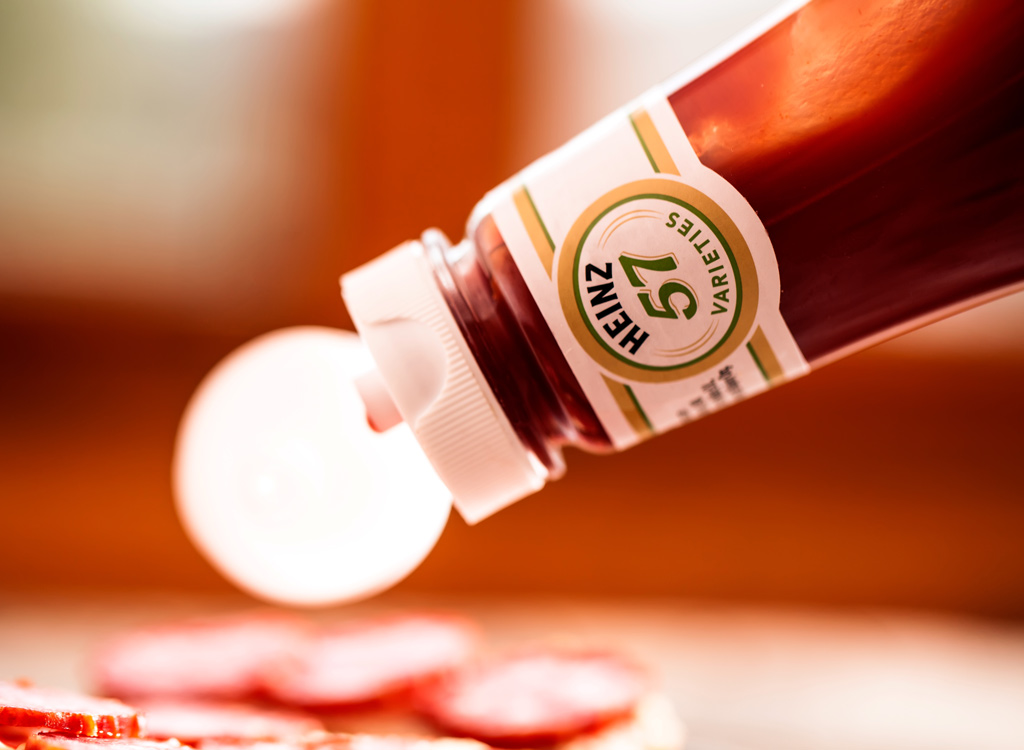 A few Kraft Heinz products appeared on YouGov's list, and we're grouping them all together. Ore-Ida's frozen potatoes, which fall under Kraft Heinz, are one of the most popular groceries. So are Triscuits, Cheese Nips, and Velveeta, which are all made by Kraft Foods. And, of course, Heinz is popular for its ketchup.
Kellogg's
Kellogg's is famous for way more than its cereals, although Frosted Flakes and Special K did make the list, too. Pringles, Cheez-Its, and Eggo are all owned by Kellogg's, and all of them are on YouGov's list of popular grocery brands.
Planters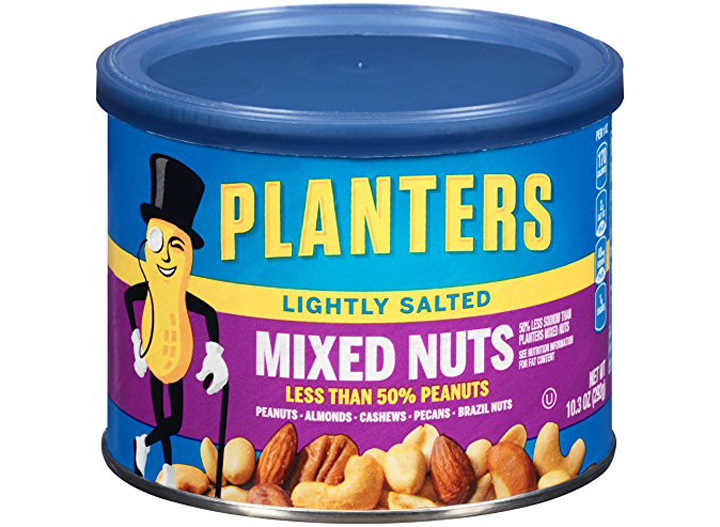 You can't go wrong with anything that has Mr. Peanut on the packaging. Thanks to his iconic monocle and cane (and the general fact that he's a sentient peanut), Planters is one of the most recognizable brands out there.
Pillsbury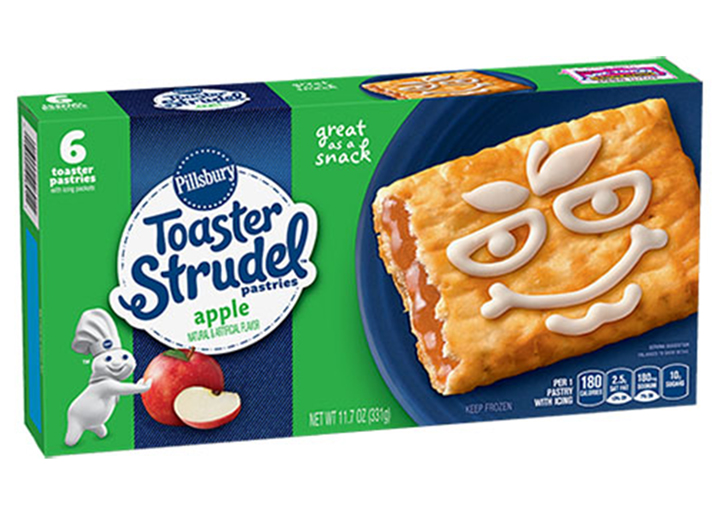 Like Betty Crocker, Pillsbury is owned by General Mills. But since Pillsbury makes so many different items, we thought it deserved its own spot on the list. Pillsbury Toaster Strudels also made YouGov's list—they're a tried-and-true breakfast treat.
Lay's and Frito-Lay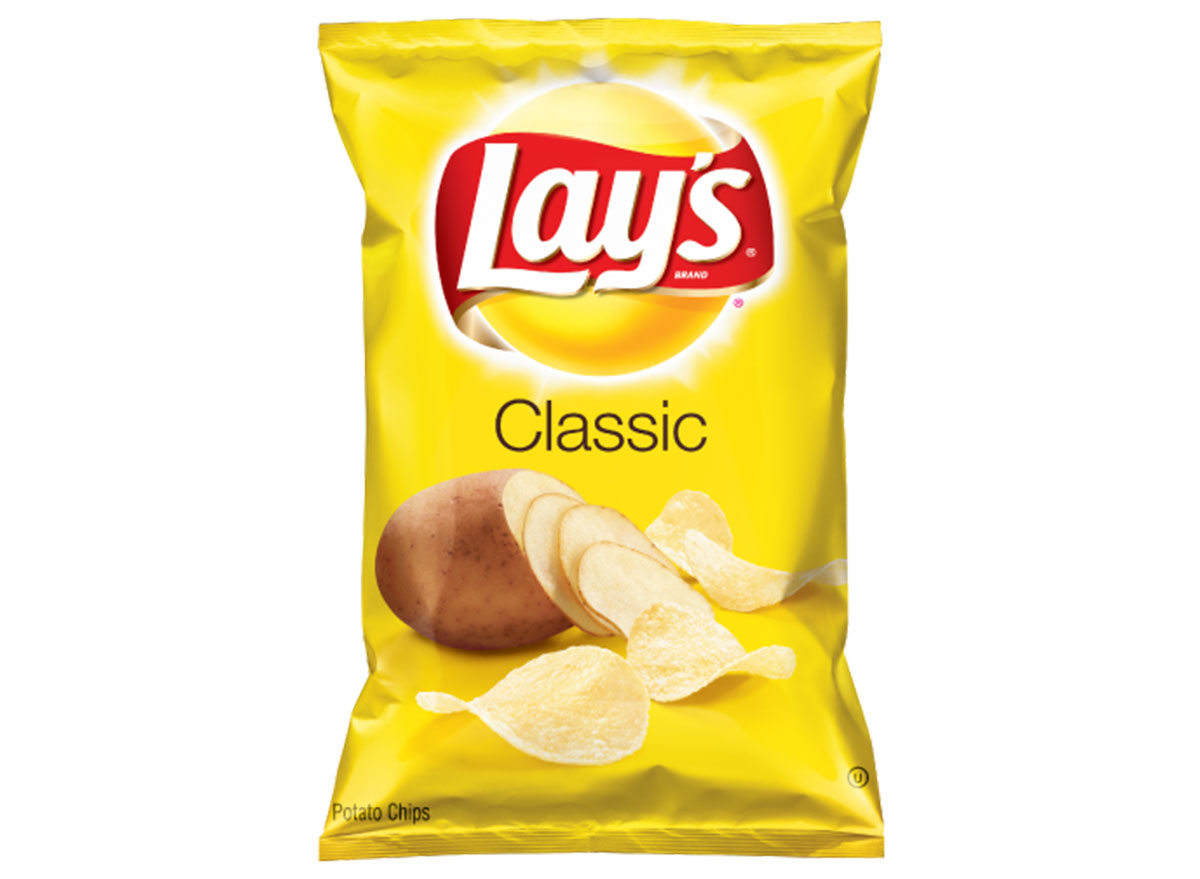 A lot of Frito-Lay chip options made YouGov's list, so we're grouping them all together with the most popular one, original Lay's potato chips. The company also makes Fritos, Doritos, Tostitos, Cheetos, Ruffles, Sun Chips, Baked Lay's, and Rold Gold pretzels, all of which made the list.
Ritz and Nabisco Snacks
Ritz and Nabisco are both owned by Mondelez International. Oreos and Chips Ahoy, both Nabisco snacks, made the YouGov list, but it's not just cookies—Wheat Thins are made by Nabisco and made the list, too.
Quaker
Whether you're buying steel-cut oats to cook on the stove or instant oatmeal to take with you on the go, Quaker makes it all. The brand even makes oat milk now, hopping on the dairy alternative trend.
Now that you have some inspiration for your next shopping trip, you might have a better idea about what other shoppers are buying, too. Whatever you choose, these brands are tried-and-true classics.
Meghan De Maria
Meghan De Maria is a senior editor at
Eat This, Not That!
, specializing in food, product, and restaurant coverage.
Read more about Meghan