The Most Popular Recipes Our Readers Loved in 2019
We took a peek at the recipes our readers loved this year and put them all in one place.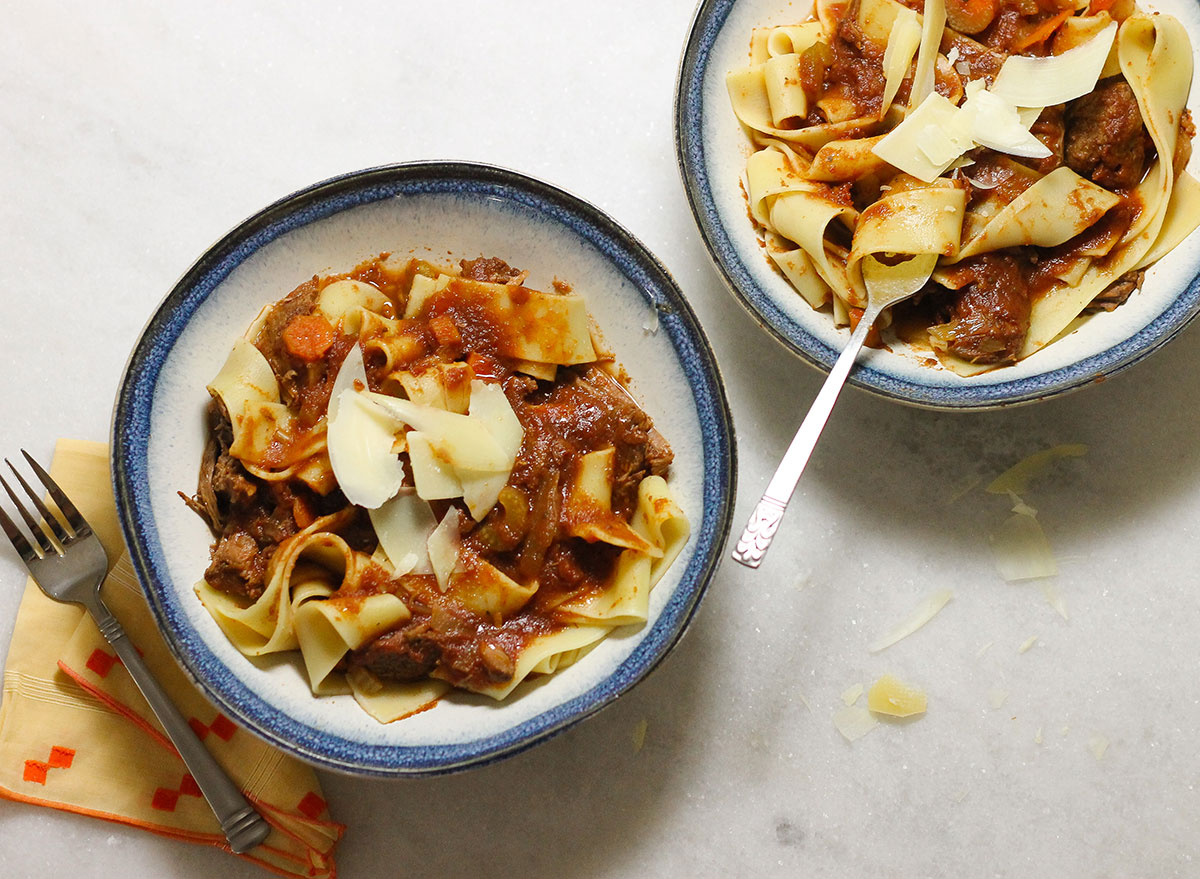 With 2020 around the corner, we did a deep dive into our readers' favorite dishes from the past year. We took a look at our internal data to see what our readers clicked on and read the most when it came to recipes. Between creamy overnight oats, chicken recipes, and crock-pot meals galore, our readers were all about these 19 quick, easy, healthy recipes.
Peanut Butter Overnight Oats
What was the top recipe of the year? This easy peanut butter overnight oats recipe took top place! It's an easy breakfast to meal prep for the week ahead. Between the creamy oats and the fresh berries, you can have a delicious breakfast with minimal effort every morning of the week.
Get our recipe for Peanut Butter Overnight Oats.
Chicken Marinades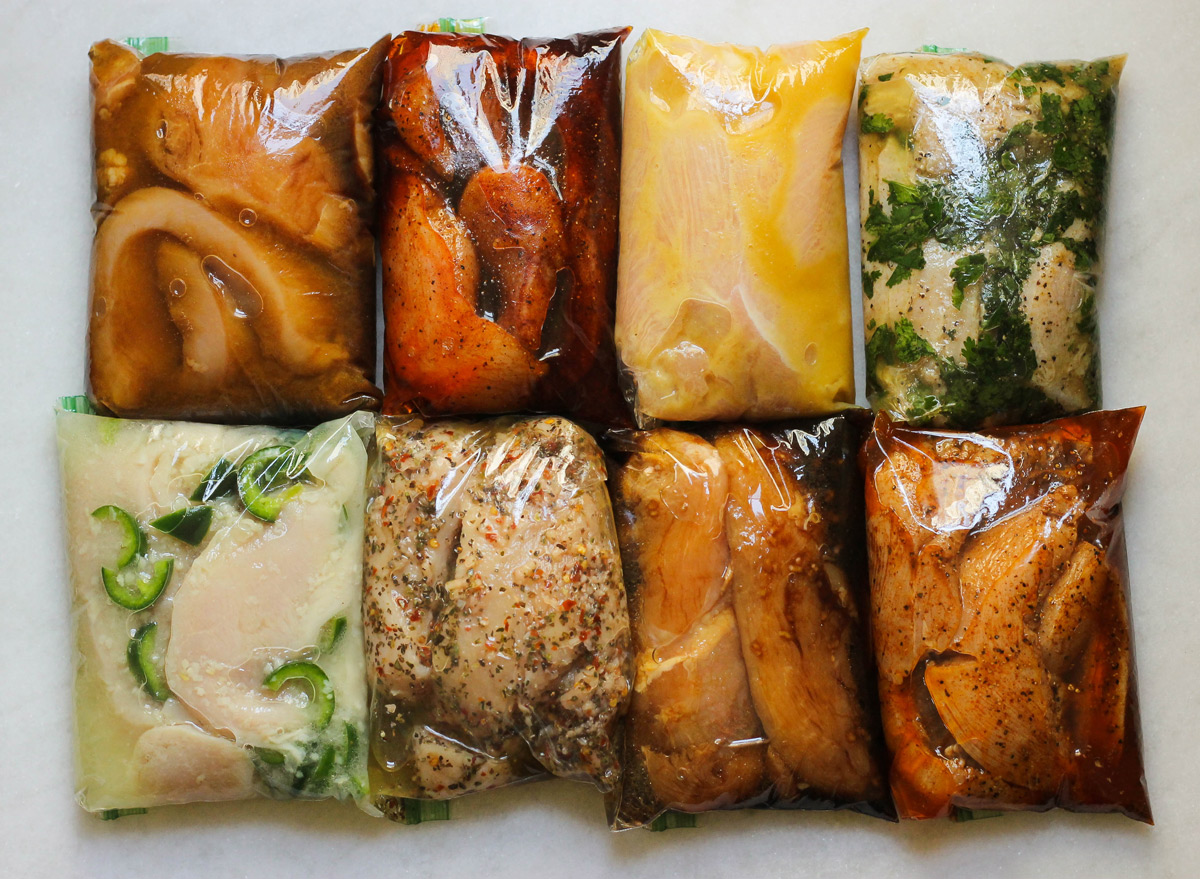 Our readers are always looking for clever ways to cook chicken breast, so we had a feeling these chicken marinade recipes would be a hit. With eight clever ways to marinate and cook chicken breast, you can have a tasty meal prepped and ready to go for multiple nights of the week. No wonder these were some of our best recipes of 2019!
Get our 8 Chicken Marinades recipes.
Crock-Pot Chicken Noodle Soup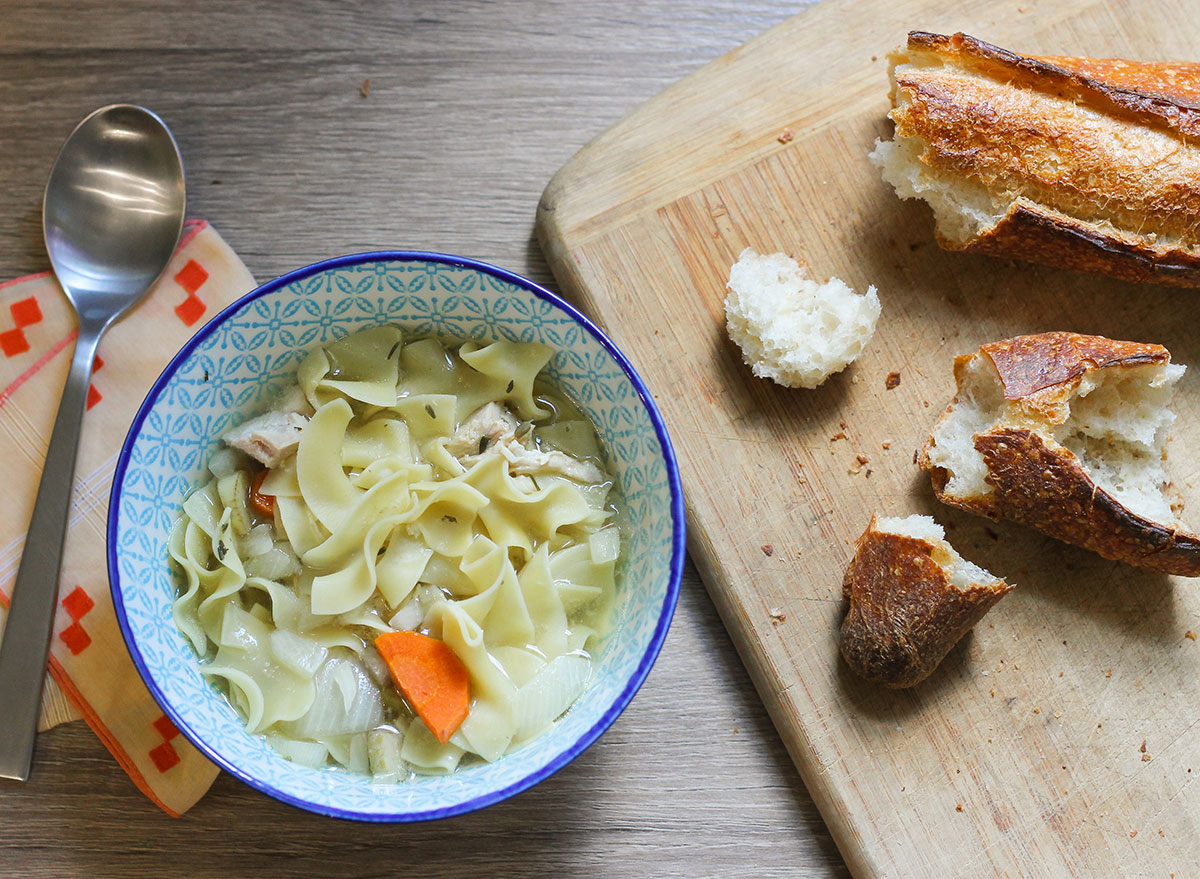 There's nothing like a little chicken soup to soothe the soul—and our readers agreed. This easy crock-pot chicken noodle soup recipe can be thrown together in a few hours, or even prepped to sit in your freezer for whenever you need a cozy meal.
Get our recipe for Crock-Pot Chicken Noodle Soup.
Crock-Pot Beef Ragu
What do you do with a bottle of leftover red wine? Make beef ragu, of course! This crock-pot recipe makes tender beef that pairs perfectly with some pappardelle pasta—the perfect meal to impress a special someone when you're cooking in.
Get our recipe for Crock-Pot Beef Ragu.
Parmesan Roasted Broccoli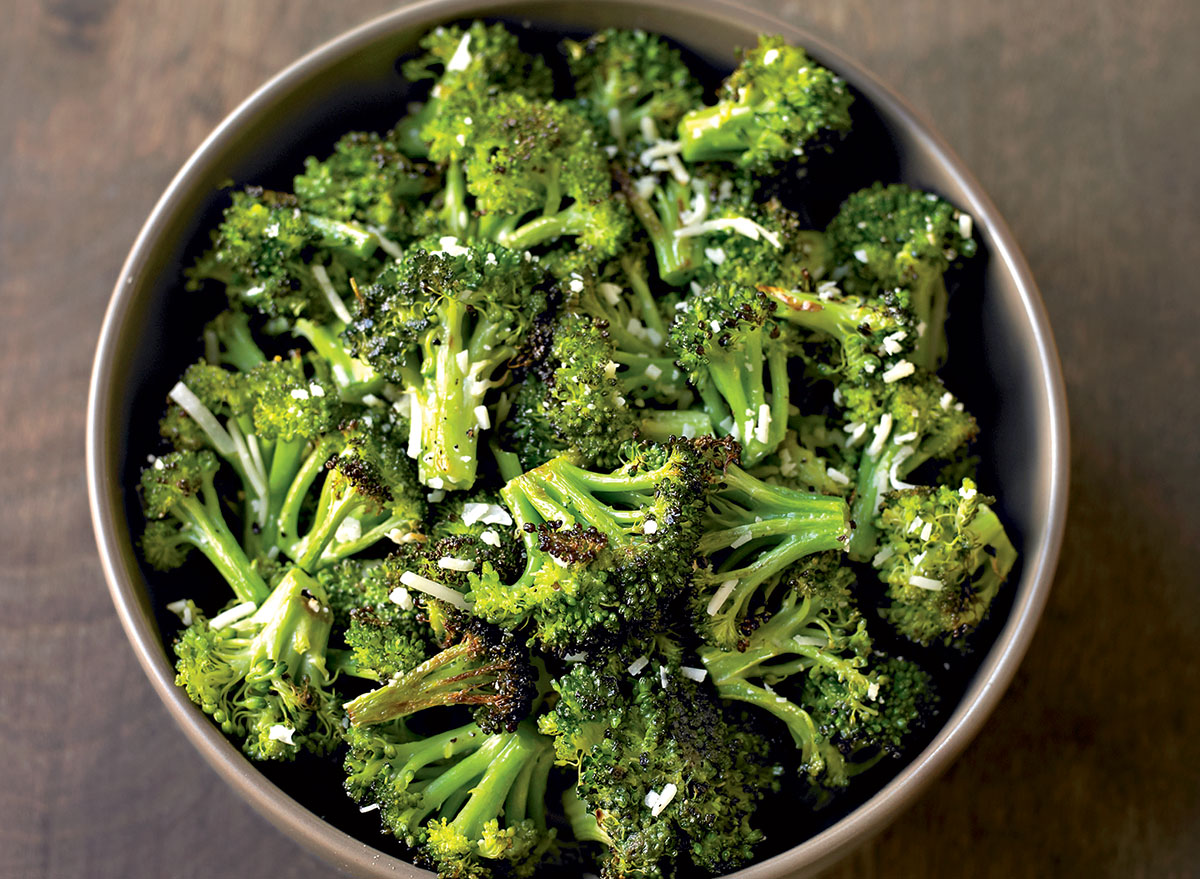 We get it—who wouldn't love an easy roasted broccoli recipe? This 15-minute parmesan-roasted broccoli recipe makes an easy vegetable side if you're cooking for a crowd, or simply need a quick and easy weeknight dinner side.
Get our recipe for Parmesan Roasted Broccoli.
Roasted Carrots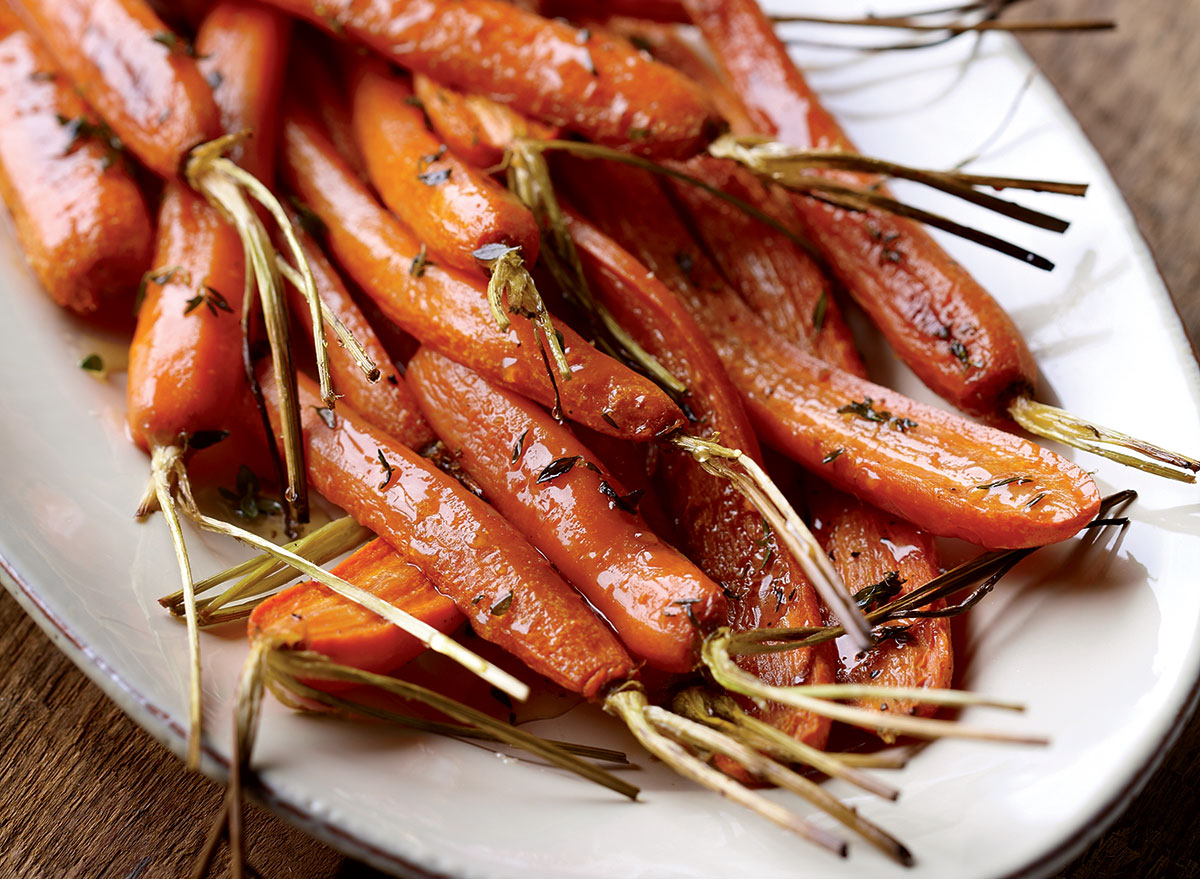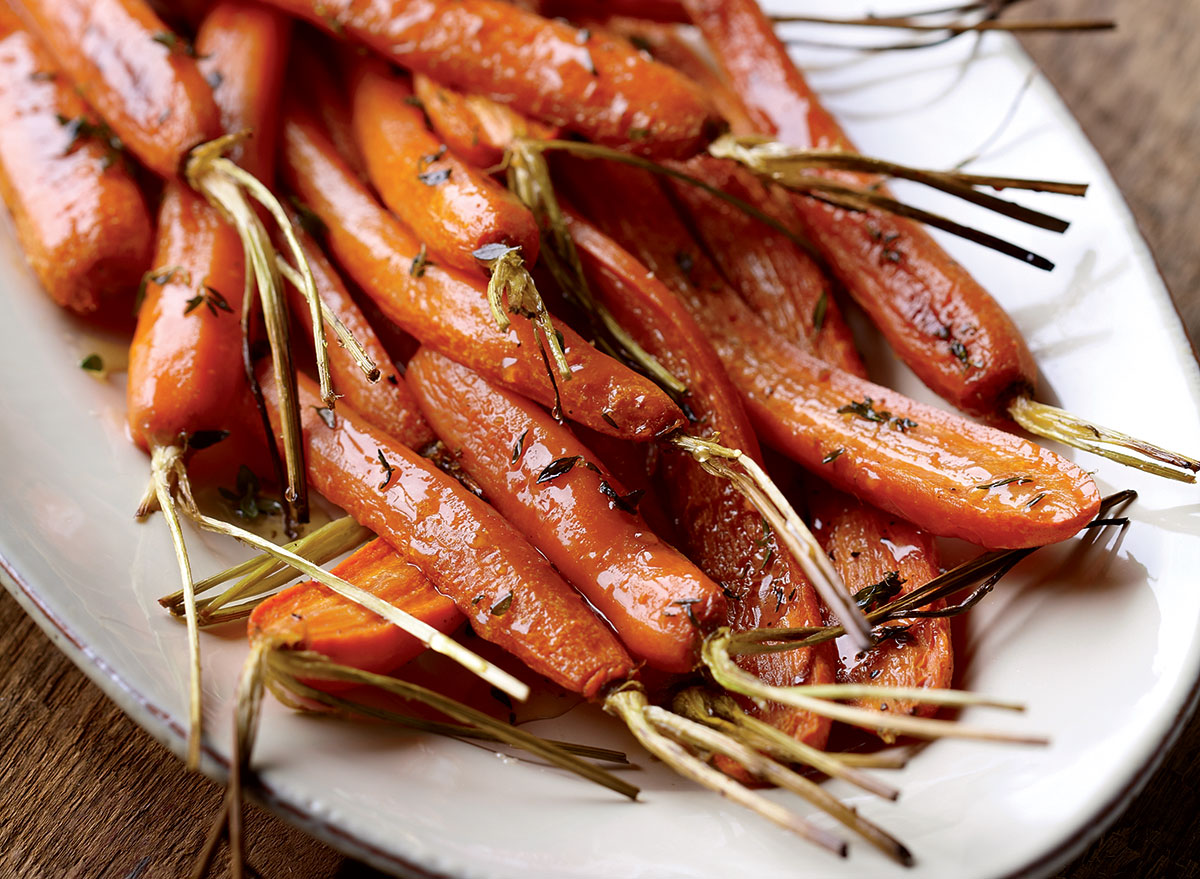 Roasted vegetables were certainly popular this year with our readers. This roasted carrots recipe is the perfect sweet side to pair with any savory dish you're cooking—we think it goes perfectly with roasted chicken or beef stew.
Get our recipe for Roasted Carrots.
Slow Cooker Beef and Beer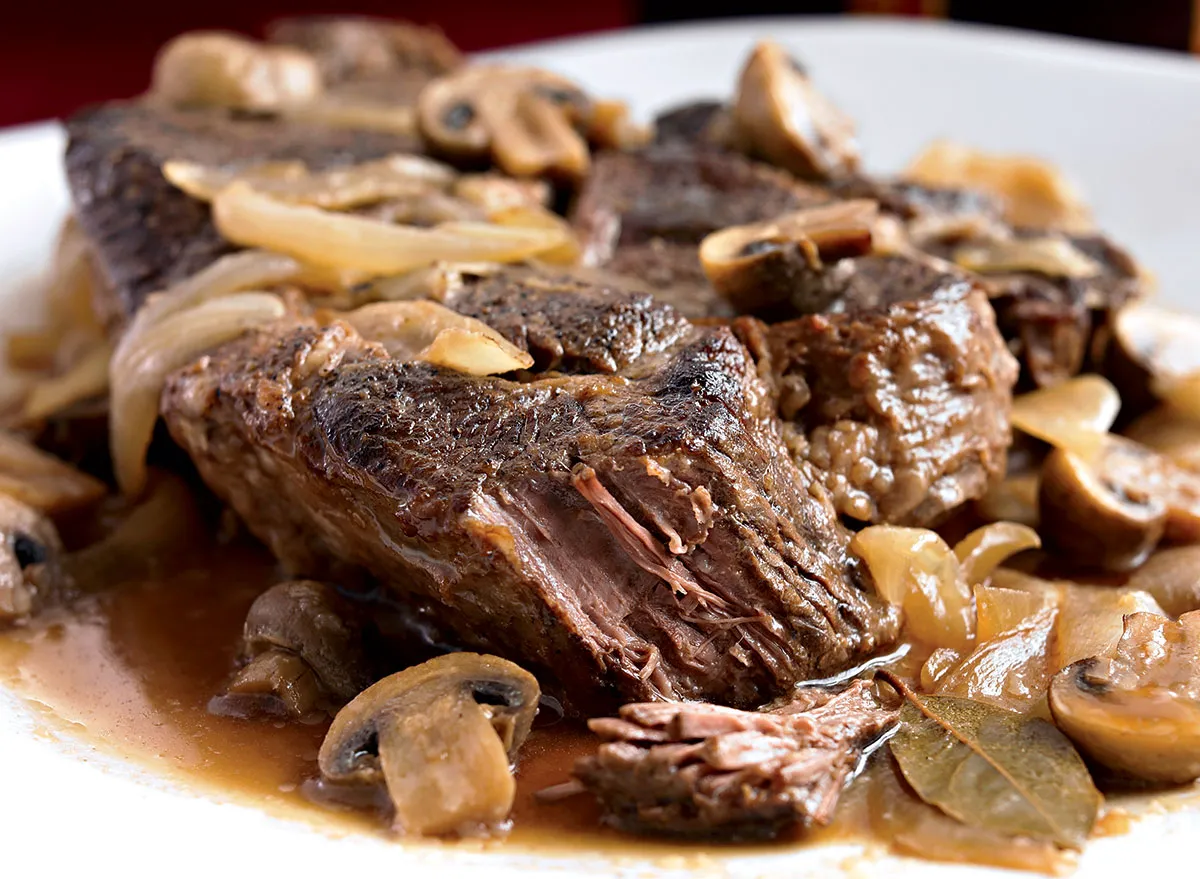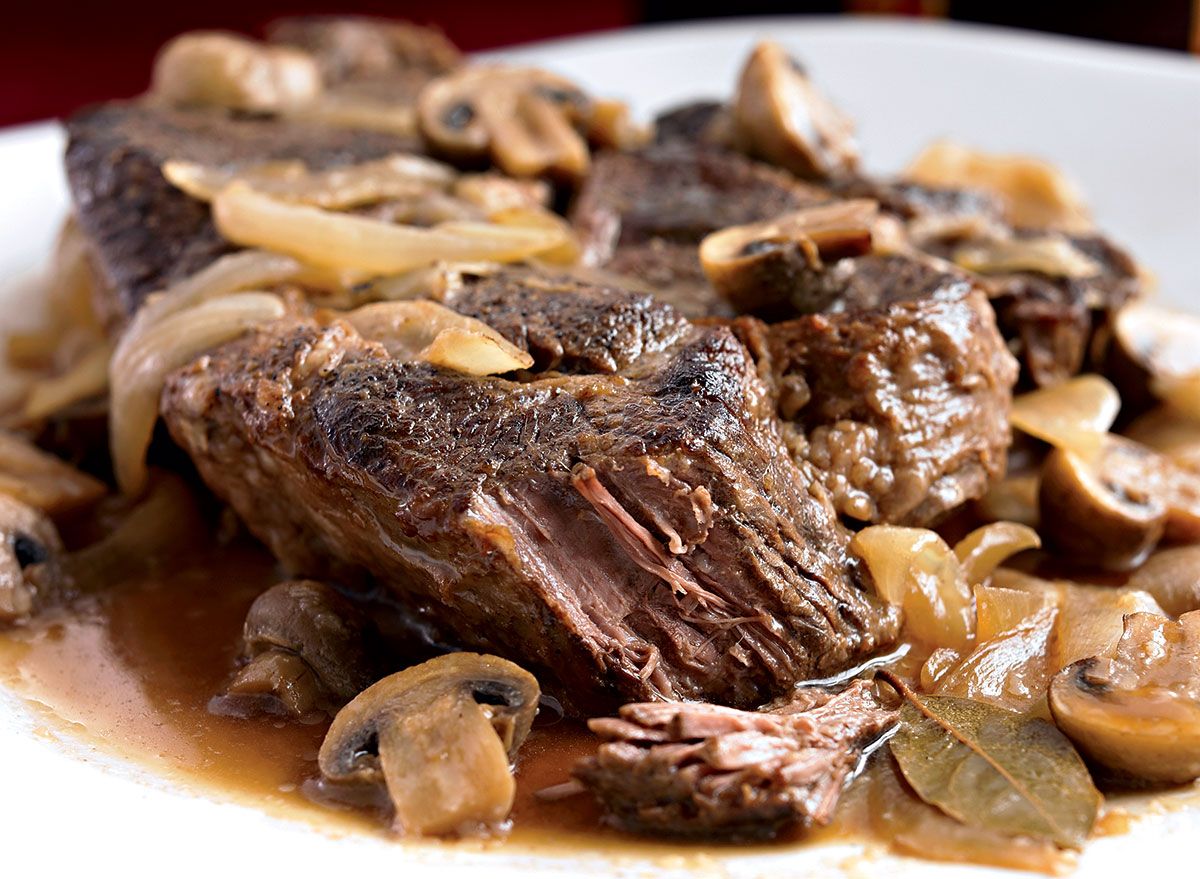 Speaking of beef stew, this beef and beer recipe is a great main to have in your recipe arsenal! Topped with mushrooms, this recipe is made with a large chuck roast and a can of dark beer and cooks slowly inside a crock-pot.
Get our recipe for Slow Cooker Beef and Beer.
Homemade Gravy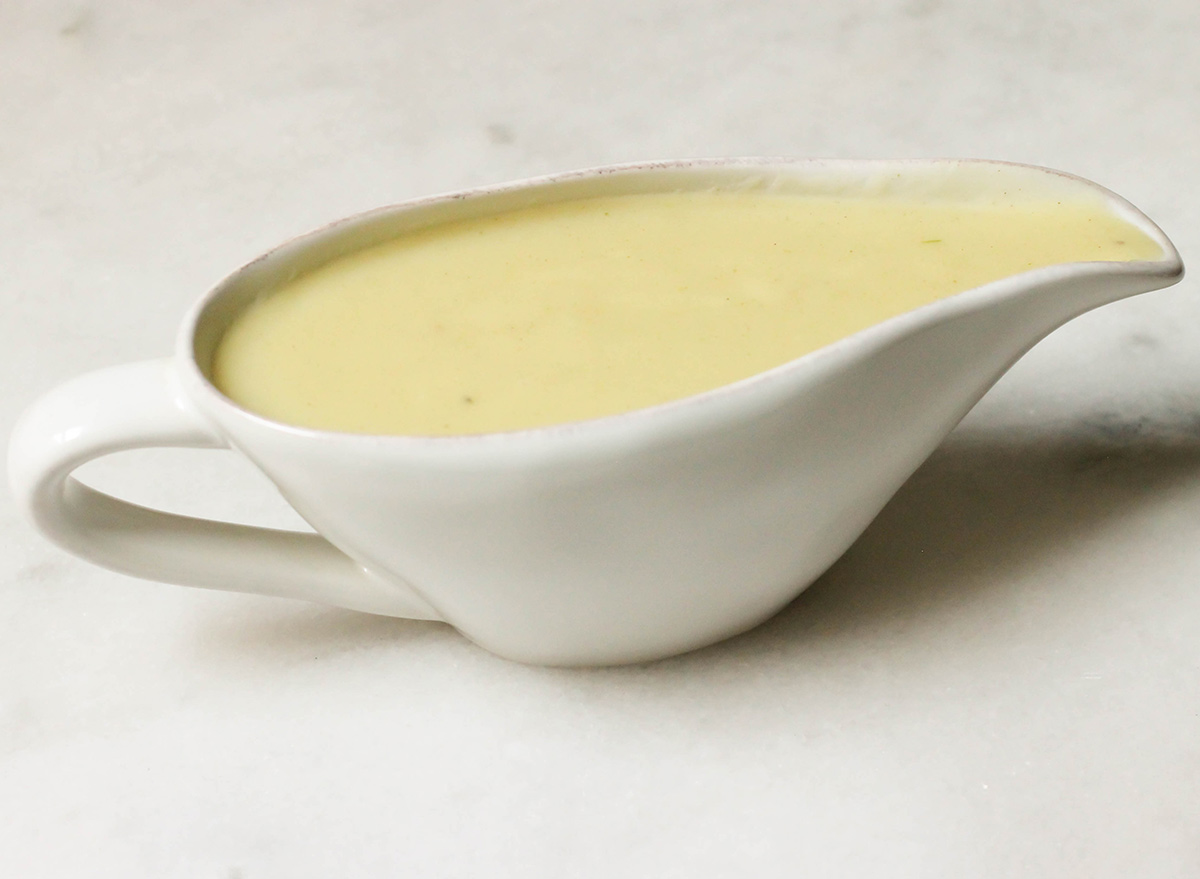 If you want to slather your mashed potatoes with some homemade gravy, this recipe is easy to throw together and is so much better than the kind you usually make from an envelope. Make dinner with turkey wings to get those drippings for an even more flavorful gravy.
Get our recipe for Homemade Gravy.
Chicken Pot Pie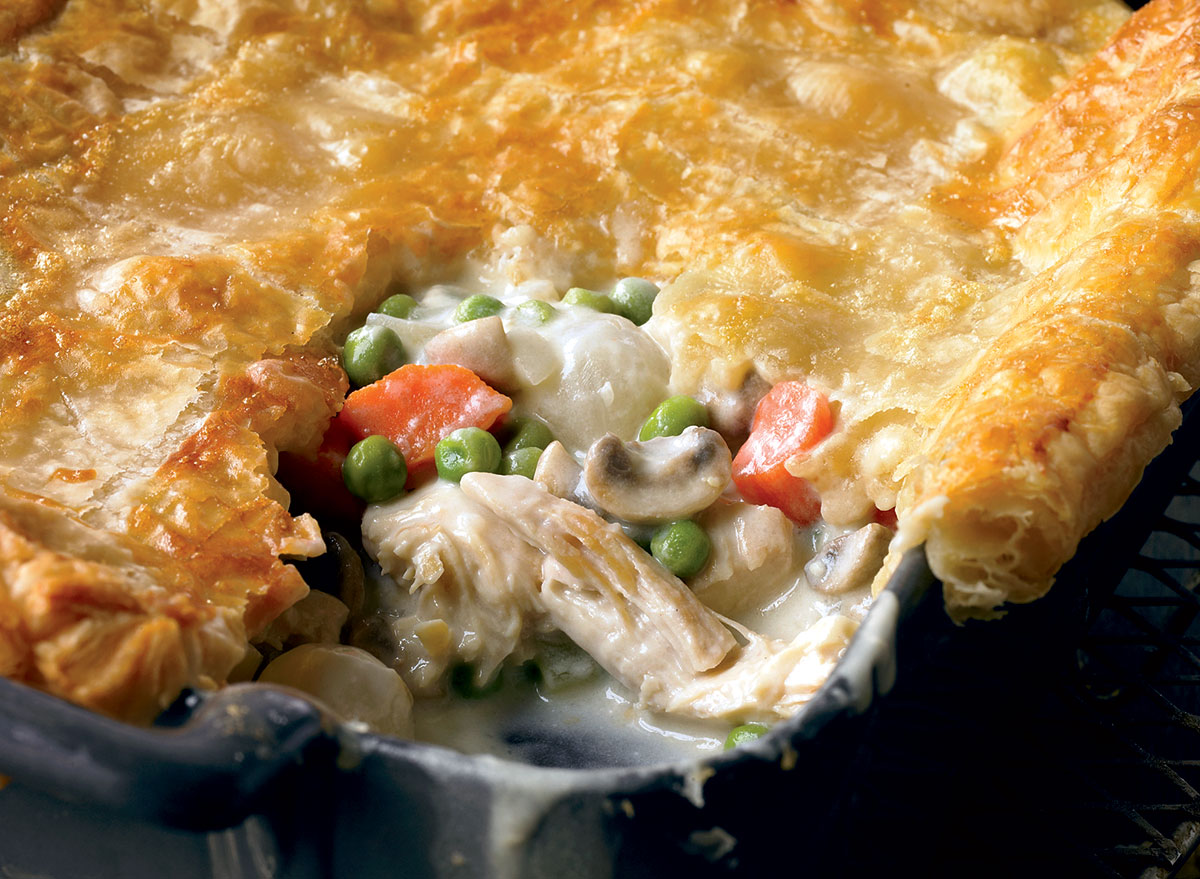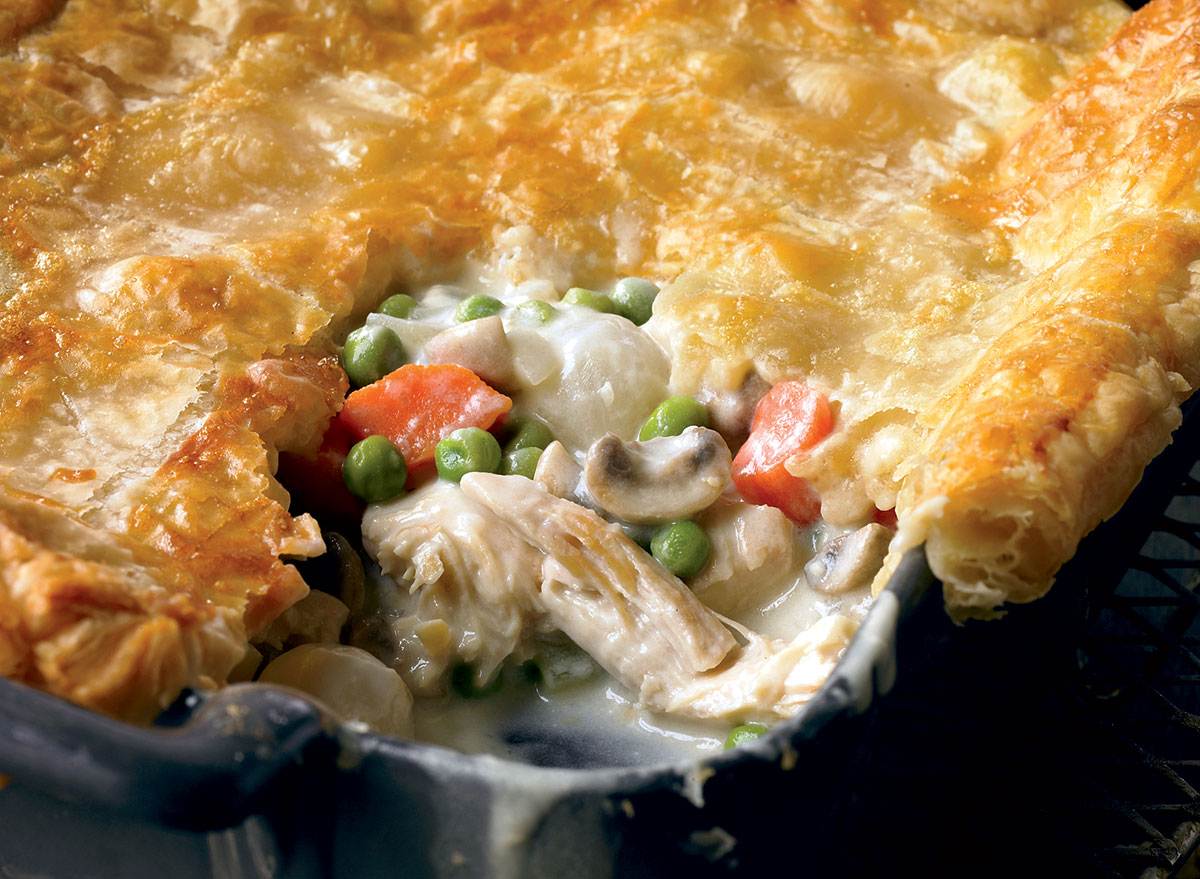 Who doesn't love a hearty comfort food for dinner? This chicken pot pie is the perfect meal to warm you up on a cold winter night. Packed with lots of vegetables and creamy filling, this meal makes four servings, making it the perfect meal to prep for dinners throughout the week.
Get our recipe for Chicken Pot Pie.
Chicken and Rice Soup
Looking for a creative soup recipe to pack up and take with you to work? This chicken and rice soup is your answer! The best part? You can whip up this recipe in just 30 minutes, making it an easy meal to meal prep for your weekly lunches.
Get our recipe for Chicken and Rice Soup.
Southern-Style Biscuits
Who doesn't love a plate of hot biscuits to go with their meal? Our readers certainly loved them. These biscuits are the perfect side for any meal, and they can even serve as buns for some tasty breakfast sandwiches. Their versatility certainly makes them one of the best recipes to have on hand.6254a4d1642c605c54bf1cab17d50f1e
Get our recipe for Southern-Style Biscuits.
Oven-Fried Chicken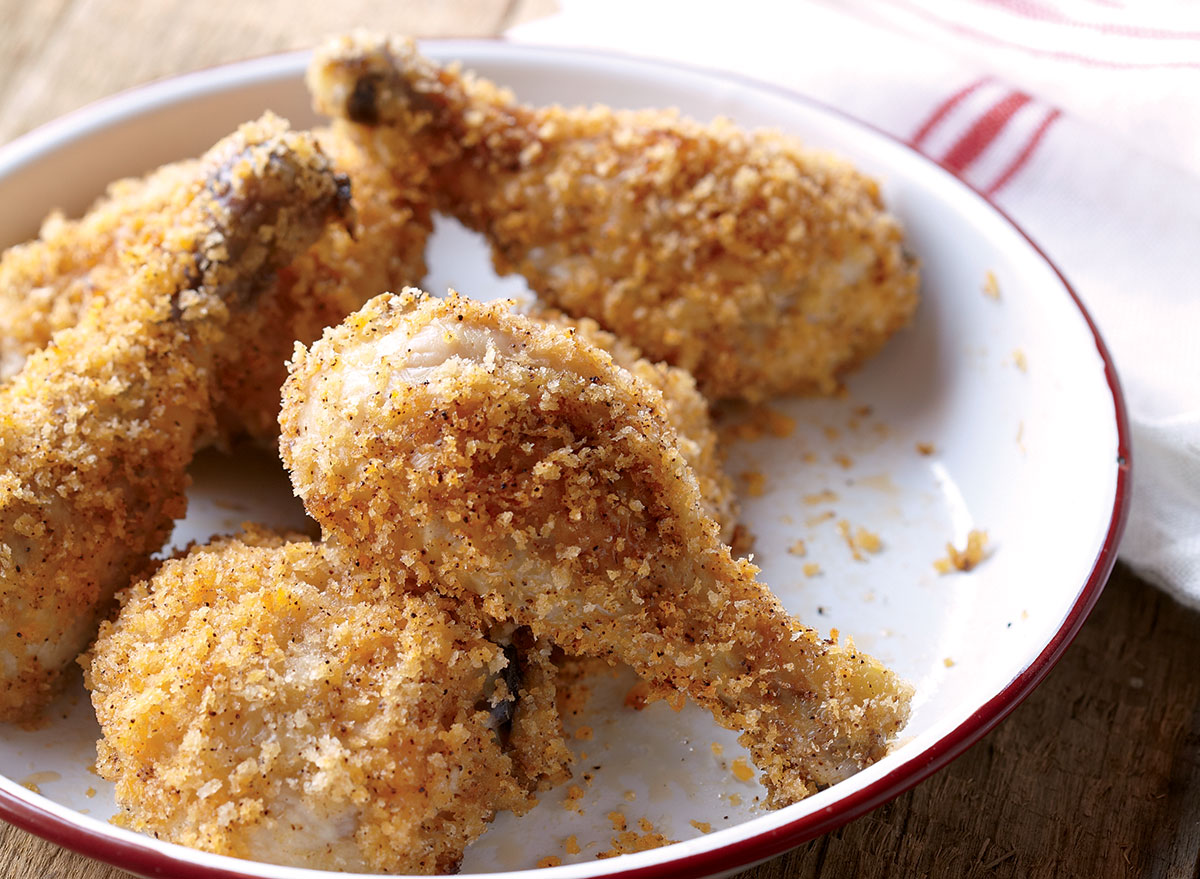 If you're in the mood for fried chicken but want a healthier way to enjoy it, you can still get that crispy crunch from the oven. You'll love how much easier oven-frying is than regular frying, and it's easy to make a batch all at once.
Get our recipe for Oven-Fried Chicken.
Green Bean Casserole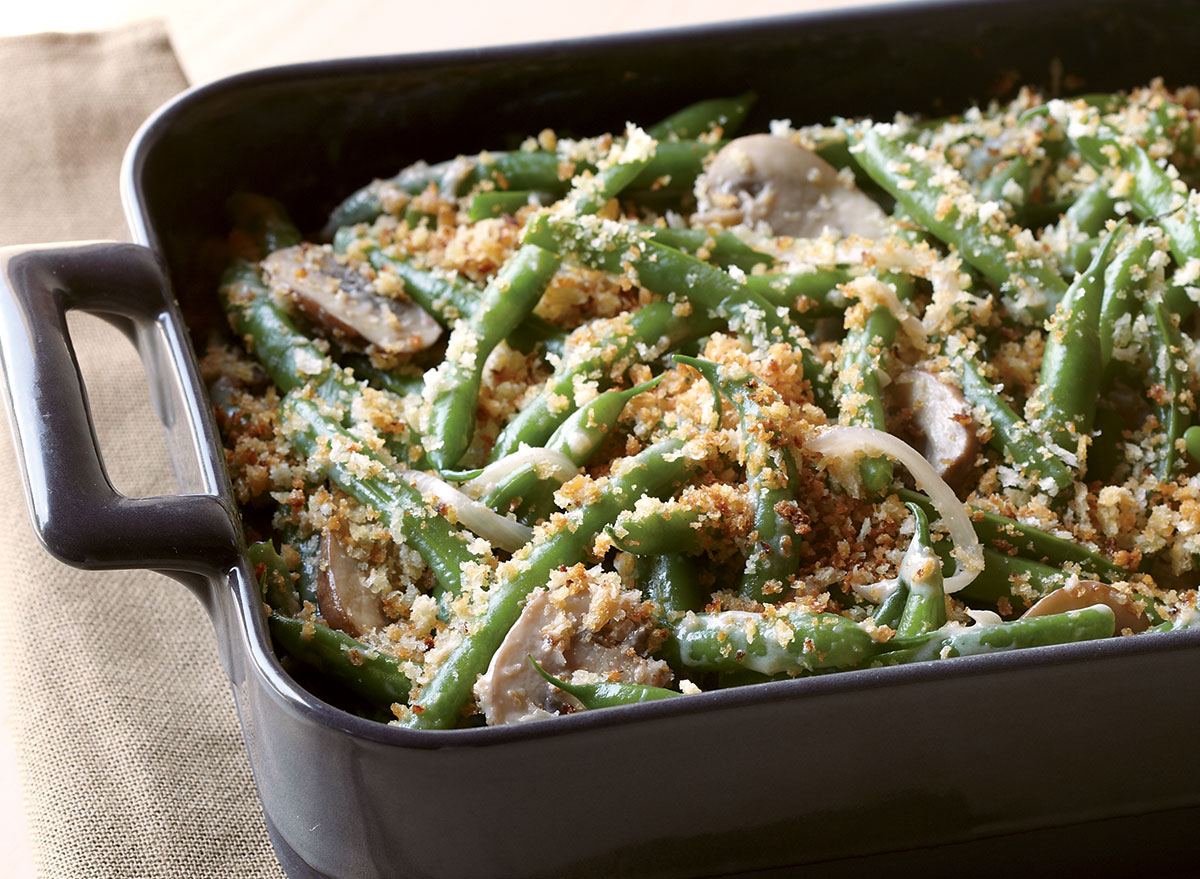 This green bean casserole recipe was especially popular during the Thanksgiving season, but we think the standout side would be great for any time of year. Finding ways to simplify these classic dishes makes cooking for a crowd a much more pleasant experience.
Get our recipe for Green Bean Casserole.
Yukon Gold Sweet Potato Gratin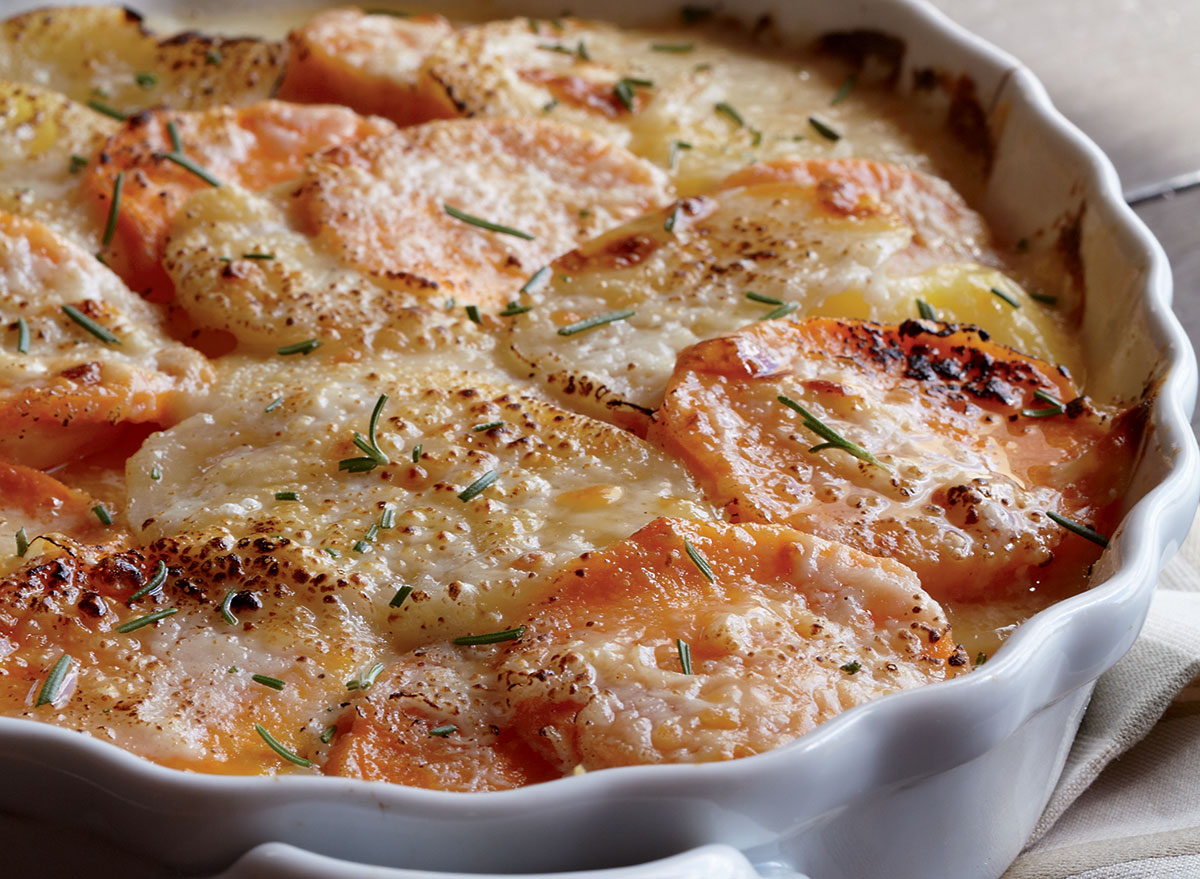 If you want a mashed potato alternative, our readers loved this Yukon Gold Sweet Potato Gratin recipe this year. In this recipe, we top slices of potato with grated Gruyère for a unique spin on a classic dish.
Get our recipe for Yukon Gold Sweet Potato Gratin.
Pumpkin Cheesecake
Can't decide between a pumpkin pie or a cheesecake for dessert? Just have both! Our readers loved this pumpkin cheesecake recipe. This festive fall recipe is the perfect crowd pleaser when you're ready to start enjoying all things pumpkin spice. And hey, we think pumpkin spice could be a flavor you enjoy year-round, not just around the holidays.
Get our recipe for Pumpkin Cheesecake.
Cranberry-Orange Relish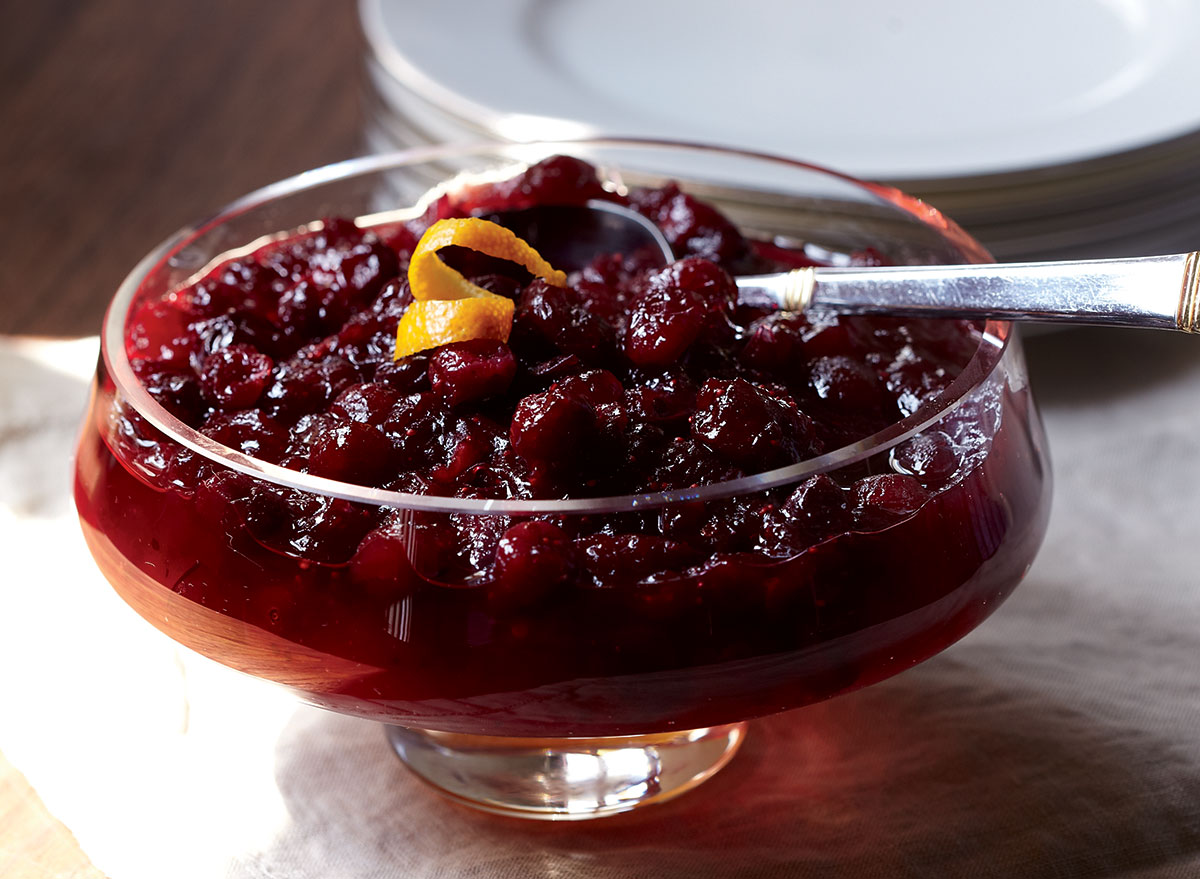 Sure, you could serve cranberry sauce in a can. But why not take it up a notch with an easy homemade version with fresh cranberries instead? This cranberry-orange relish is a perfectly sweet side to go with your savory dinner—and it's certainly not the cranberry sauce your guests would expect!
Get our recipe for Cranberry-Orange Relish.
Slow Cooker Beef Goulash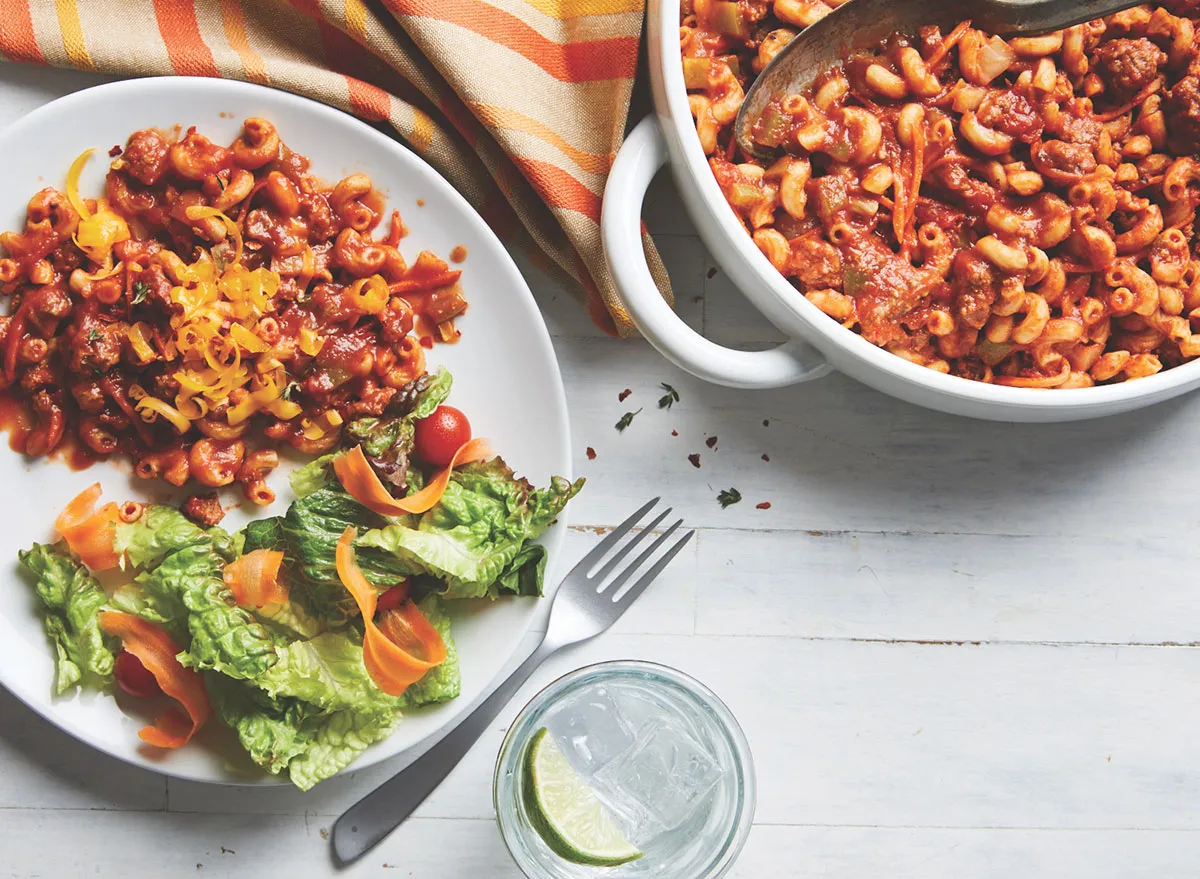 Our readers can't get enough of these slow cooker meals! Fill up your crock-pot with this popular Beef Goulash recipe, perfect for busy weeknights when you don't have any idea what to make for dinner. Plus, it only needs 2 hours in the slow cooker, so you can have a warm meal on the table with minimal prep work.
Get our recipe for Slow Cooker Beef Goulash.
Oven-Baked French Fries
If you're making some of that oven-fried chicken, you may as well make some oven-baked French fries to share! Between the rosemary, garlic, and parmesan, it makes sense that this recipe would be such a popular one with our readers.
Get our recipe for Oven-Baked French Fries.
Butternut Squash Soup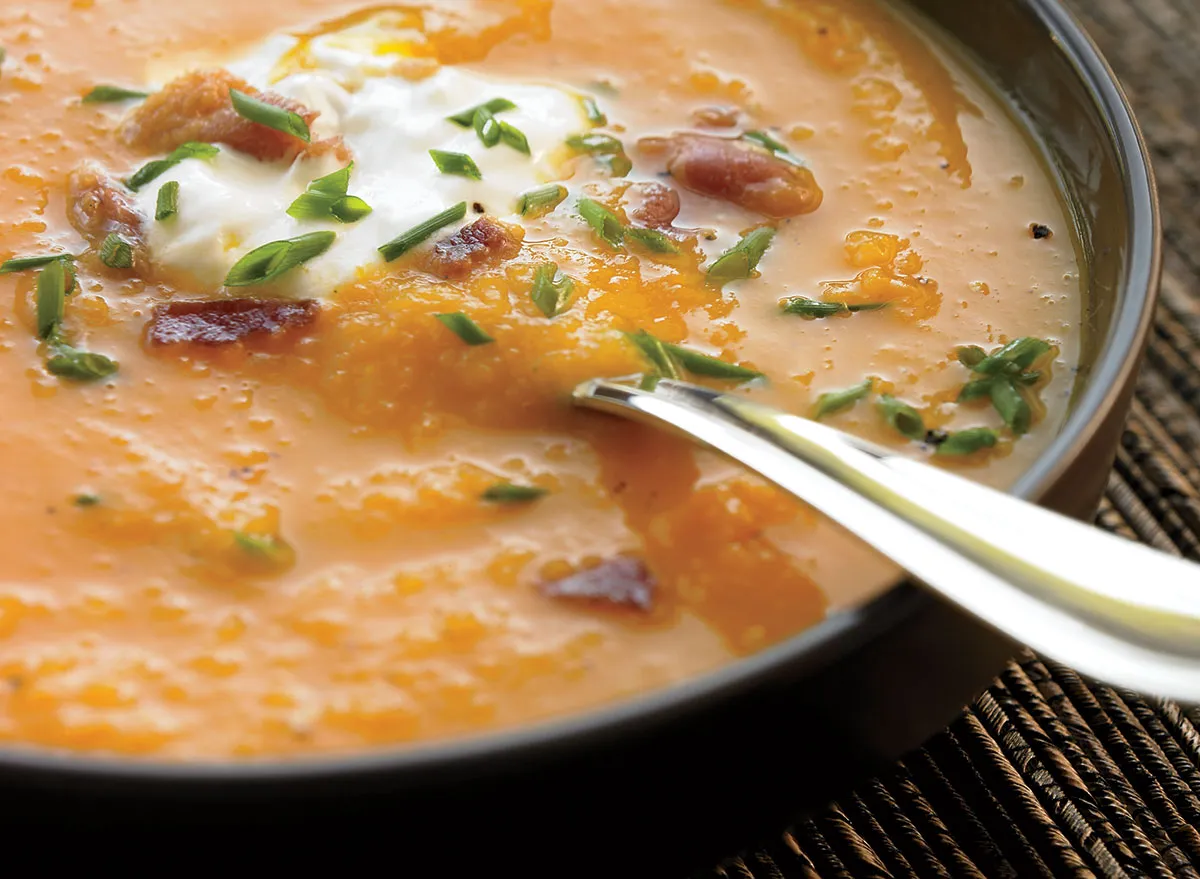 It seems our readers were all about warm, comforting foods this year, and this soup was no exception. This butternut squash soup is great to serve as an appetizer for a meal, or to even enjoy with some crusty bread for lunch.
Get our recipe for Butternut Squash Soup.