The #1 Mistake You're Making with Your Grocery Shopping List
Be smart and stay healthy during your next shopping trip by avoiding this common move.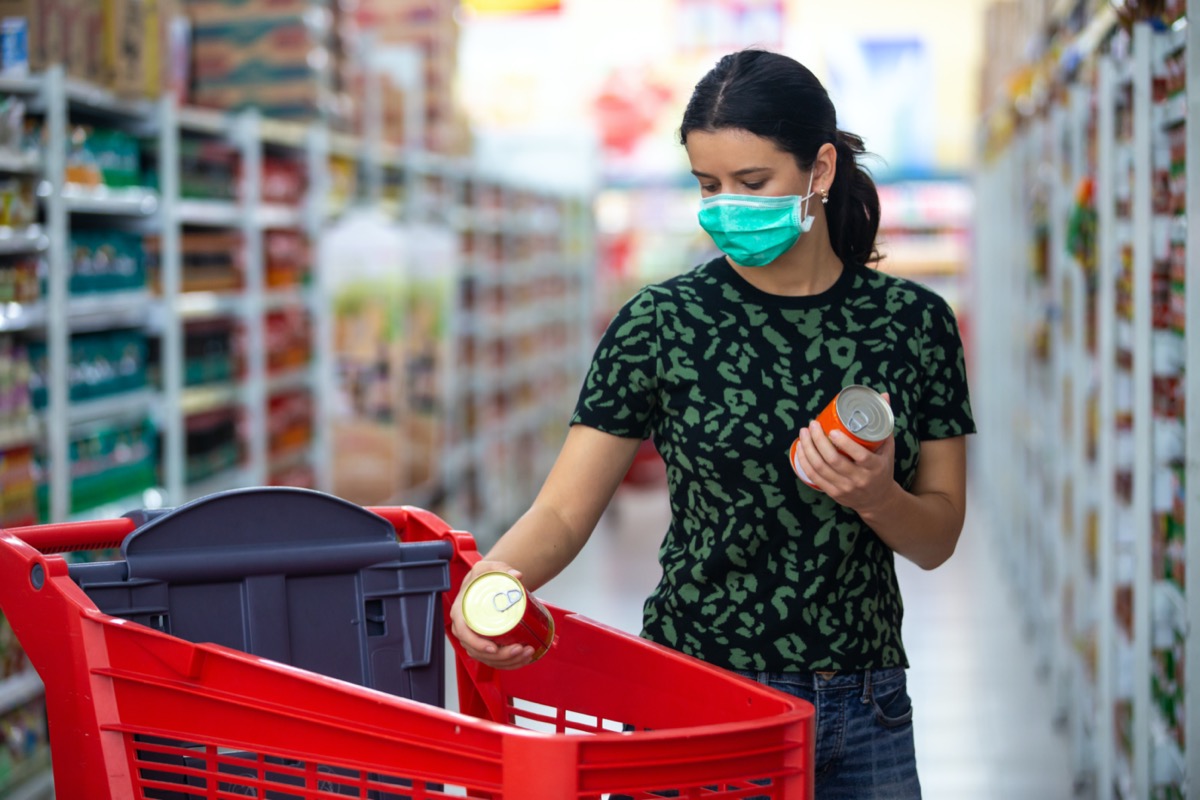 Nearly everyone goes grocery shopping.  But the procuring of foods during the coronavirus has shifted from an enjoyable ritual to a remarkably stressful experience. Broadly speaking, the most important thing to avoid when you go grocery shopping is spreading germs. But, more specifically, there's one tactic to avoid to help everyone stay healthy: Don't use your smartphone for your grocery shopping list.
Most grocery stores are high-trafficked, crowded, and poorly ventilated, which makes them among the most high-risk environments for coronavirus. Social distancing and wearing masks have become critical activities to keep shoppers and staffers safe. But, nearly everyone has a smartphone, which many shoppers use to write down their grocery shopping lists—and just as many people are likely unaware of just how germ-infested these digital devices can be. 6254a4d1642c605c54bf1cab17d50f1e
Think about it: You are probably regularly checking your phone for social media updates, texts, and email—even while waiting in line at a germ-filled spot like a grocery store. Chances are high you are constantly handling your phone, and worse, when you go to make a call, bringing it to your face. So, to use your smartphone as a means to check a grocery shopping list—while at the same time handling numerous items on grocers' shelves—is a recipe for spreading unwanted germs.
Regularly disinfecting household items has become a daily ritual in an attempt to avoid COVID-19. But curiously, a smartphone is the one item that many of us are overlooking in our disinfecting routines. While you may be wiping down your doorknobs and light switches, regularly washing your hands, and refraining from touching your face, you are probably flouting the Centers for Disease Control and Prevention (CDC) guidelines when it comes to your smartphone.
So, keep your grocery shopping list off your phone, and make your grocery store visit as efficient as possible. There are a number of grocery shopping mistakes you're making, but above all else, keep your shopping experience as short as possible. Get in, get out.
To keep yourself informed, make sure to sign up for our daily newsletter for the latest food shopping news.