Shoppers Are Delighted Over 7 Costco Items They "Didn't Know" Existed
Proof there's always a new discovery to be made at your Costco store!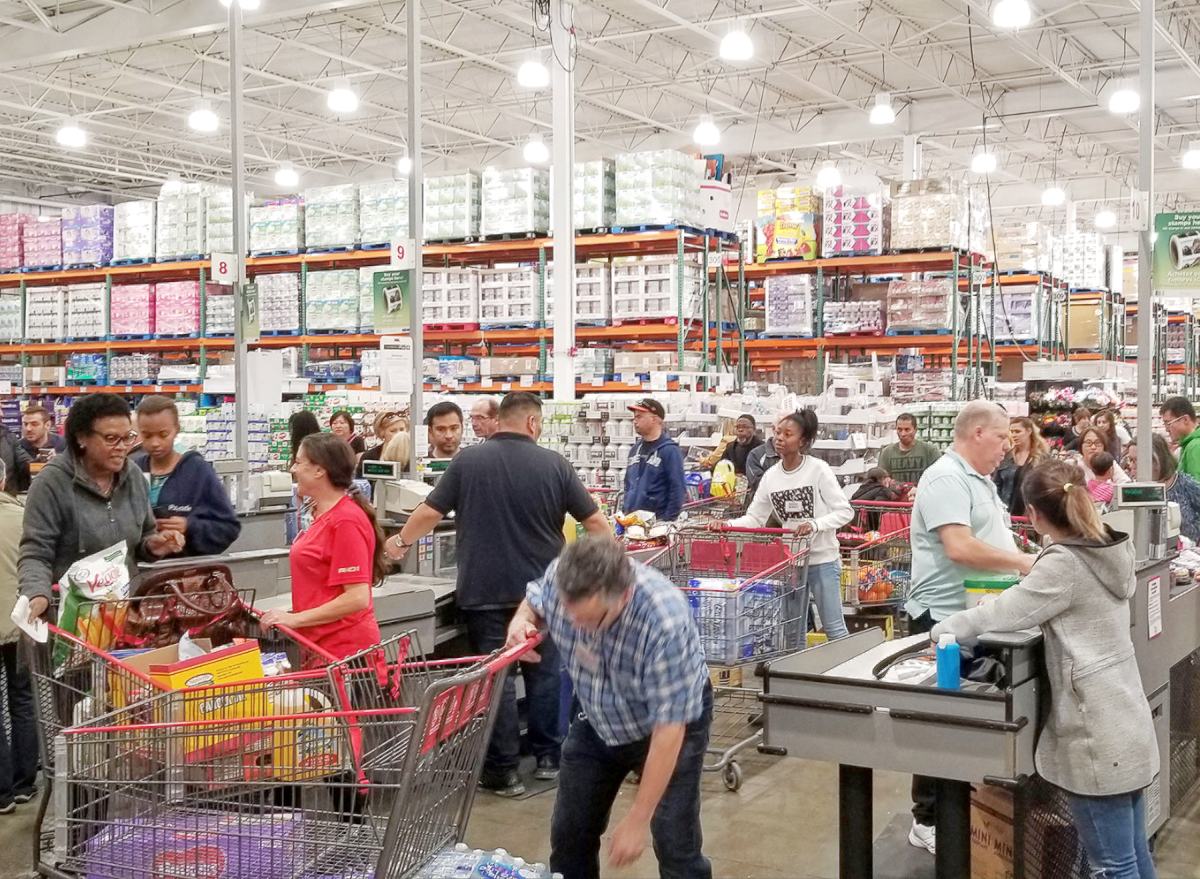 That feeling when you've stopped into Costco for a small handful of grocery basics, and a product you weren't even looking for just jumps out at you. You didn't know this brand you love made that! Or, wait—how had you never noticed this food here before? This weekend on social media, Costco members from across the country are dishing on new discoveries that many say are likely to become permanent staples in their grocery orders. Have you tried these Costco gems?
Continue reading to learn which products from Costco have been sparking curiosity and conversation as the week came to a close. Also, if you're working on your weekend grocery list, don't miss Costco Members Say These Are The Best Frozen Meals at the Warehouse.
Biscoff Cookie & Cookie Butter Ice Cream Bars
Earlier this week, u/305golf shared with the Costco subreddit: "Lotus Biscoff Ice Cream. I enjoy these cookies, didn't know they had it in ice cream."
If you've flown Delta, you might be familiar these cookies that the brand says continue to be baked exclusively in their plant in Belgium, just as they have since 1932. Many fans of Lotus Biscoff love these toasty, sweet little biscuits dunked in coffee. But ice cream bars? We're intrigued, too.
Sign up for the Eat This, Not That! newsletter for breaking and trending food news delivered daily.
Meatloaf & Mashed Potatoes
Friday, u/shiant shared a trunk shot, saying: "My Costco haul today."
This grocery order got people talking—and one of the most-discussed items was the Costco meatloaf and mashed potatoes. U/DonkeymanPicklebutt asked, "How is the meat loaf? I have been tempted to get it in the past."
After a number of comments, the general consensus among these members is that this meatloaf is crave-worthy and filling, and that the mashed potatoes are in fact real, not flakes.
Kirkland Signature Soups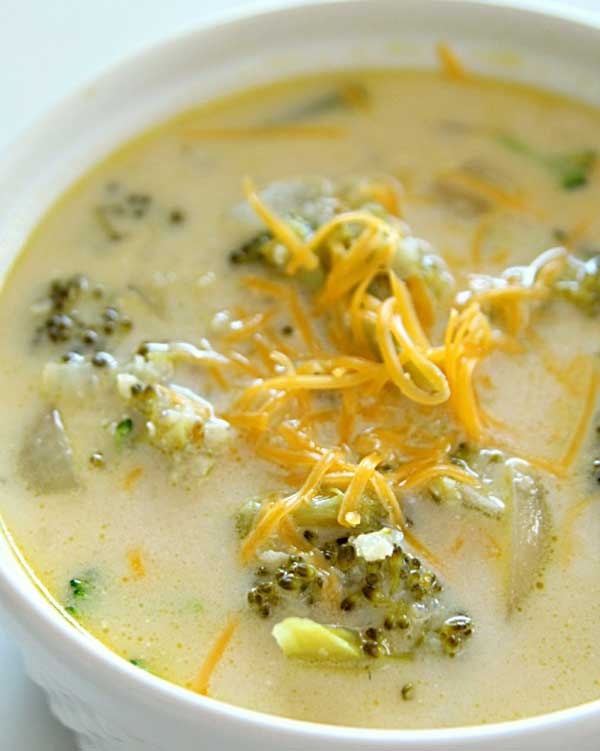 U/shiant's shot of Kirkland Signature Broccoli Cheddar Soup in the post also inspired discussion about Costco soups, with u/ChaserNeverRests commenting: "Oooh I didn't see that in mine last time I went. I hope we get it soon!"
Soup's on this season—check out 23 Cozy Soup Recipes That Are Perfect For Weight Loss This Fall
Breakfast Hot Pockets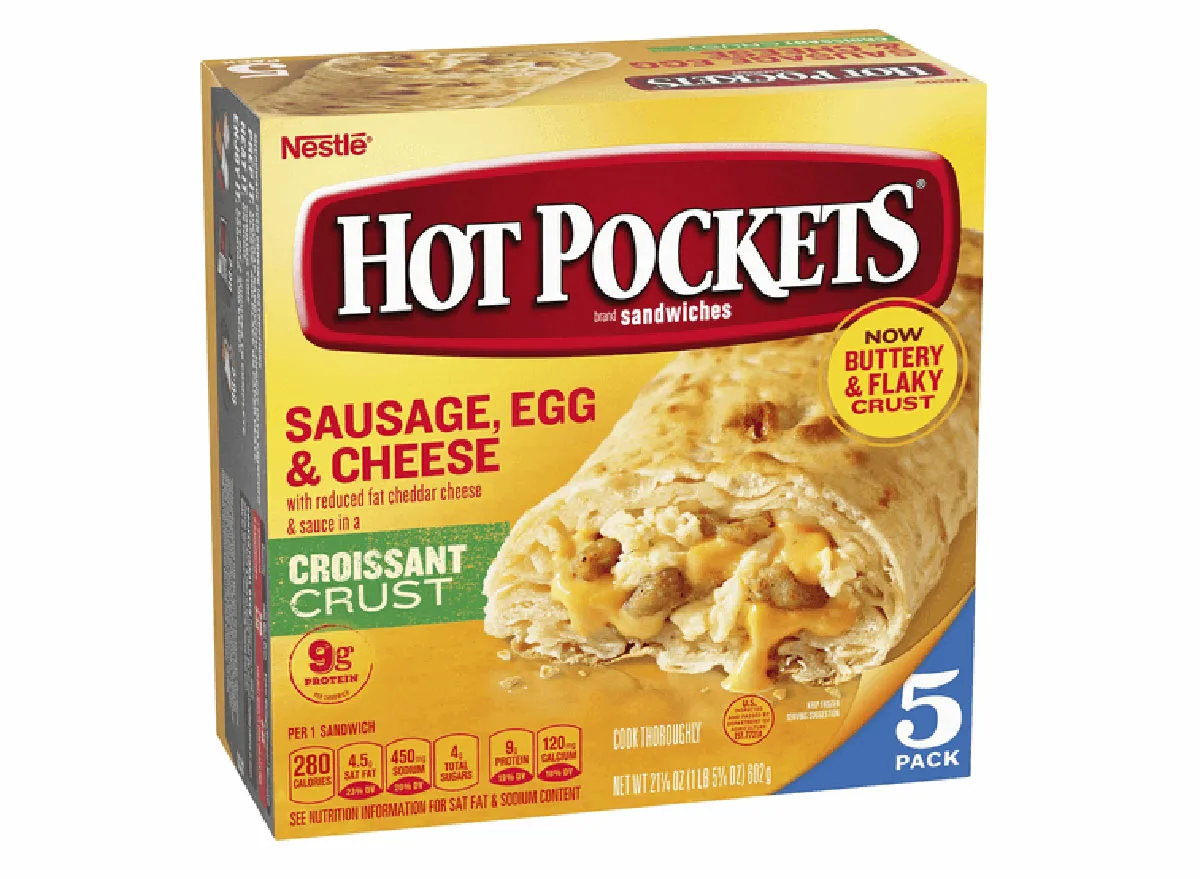 6254a4d1642c605c54bf1cab17d50f1e
u/TRX808 said, "I need a box of those breakfast Hotpockets. Never seen those at the local warehouses."
Tiramisu
U/discodawg02 shared Friday that they'd just joined the Costco subreddit. "Was wondering if anyone else was amassing a large collection of these cool little tiramisu glasses?"
With 159 comments at press time and counting, it's clear many members are fans of these Italian sweet treats.
Pumpkin Spice Loaf
Earlier this week, u/RiverRooted shared, "Pumpkin Spice Loaf spotted in the wild. Delicious."
U/PM_MeYourAvocados cited nutrition info that suggests 1/10th of this pumpkin loaf weighs in at 420 calories, 21 grams of fat, and 35 grams of sugar.
Sounds heavy, but using pumpkin in healthier ways can be amazing for you. If you're craving all the pumpkin right now, read up on One Major Effect of Eating Pumpkin, Says Dietitian.
Korean Style Chicken Wings
Yes, amazing, but don't get too excited. We need to preface this by stating that u/zebedeeAU captioned this as a "New offering in an Aussie Costco food court."
But, as some commenters observed, it's definitely interesting to learn what the Costco food court offers in other parts of the world. For some of the latest on the Costco food courts closer to home, check out The Unhealthiest Costco Food Court Orders, Say Dietitians.
Get more Costco and grocery news right here:
Editor's note: Some stock images were used to represent the products mentioned, and technical choices in user comments were kept to preserve the original quotation.
Krissy Gasbarre
Krissy is a senior news editor at Eat This, Not That!, managing morning and weekend news related to nutrition, wellness, restaurants and groceries (with a focus on beverages), and more.
Read more about Krissy