6 Grocery Store Foods That Will Be Flying Off Shelves in 2021
Instacart asked, Americans answered. Here are the super-trendy items everyone will be buying in the new year.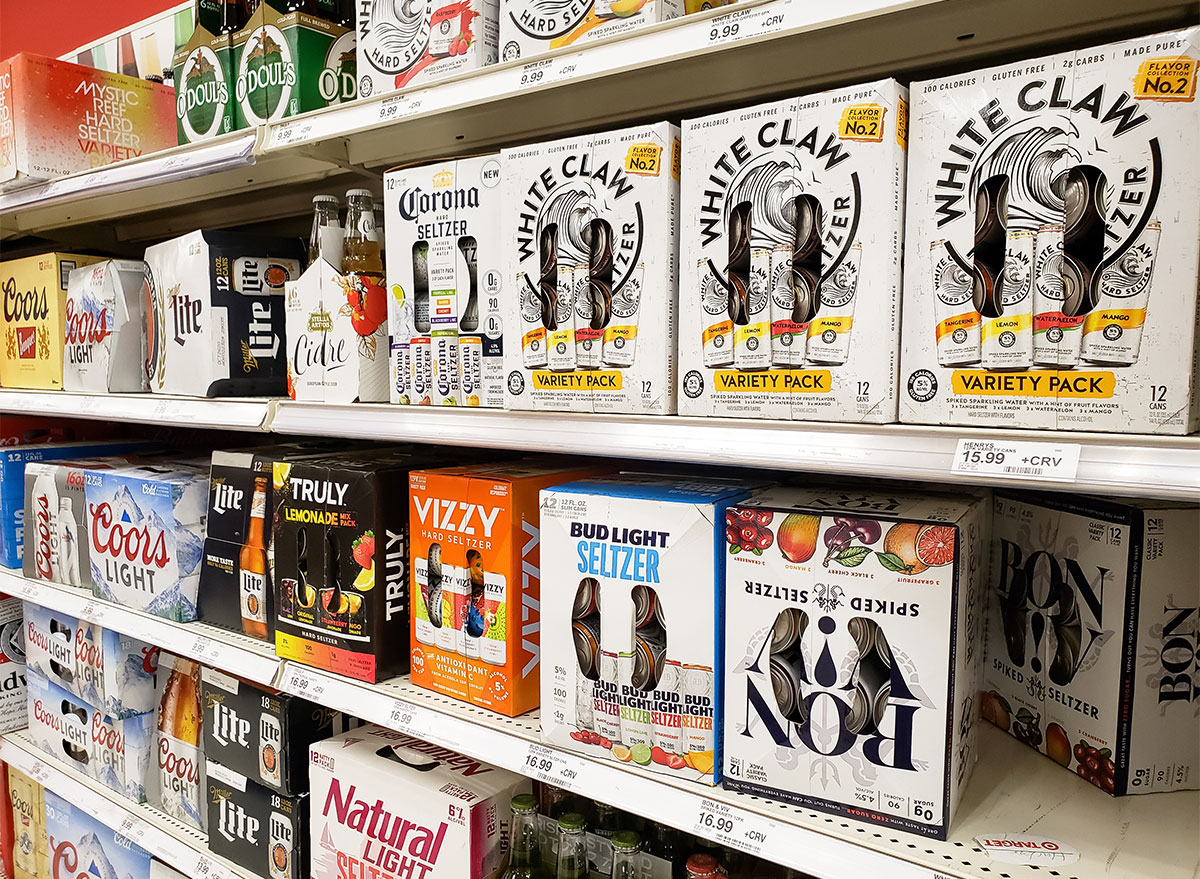 No matter where you live, pandemic-related lockdowns have probably curtailed your activities in one way or another. For many, working in the office gave way to working from home. Going to the gym gave way to the "seven dog-walks a day" exercise plan, Zoom workouts, or, in many cases, no workouts at all (here are 20 warning signs you need to get moving again).
Americans also did a lot of home-cooking. Sourdough bread-baking becoming a cultural zeitgeist in the early days of lockdown, with all of these pandemic food trends following quickly in its footsteps. Now, as the vaccines roll out and we start a new calendar year, what are the hot new food items going to be in 2021?
According to a new Instacart survey of 2,050 U.S. adults conducted online in November by The Harris Poll, nearly half of all Americans are still deep into home-cooking. But after months of "binge-baking" and "quarantine comfort foods"—as Instacart's Trends Expert, Laurentia Romaniuk, puts it—the pendulum is swinging toward bolder flavors, cultural explorations, and healthier snacks.
Read on for Instacart's prediction of the 6 foods you'll see flying off grocery store shelves and in kitchens everywhere in 2021. And for more, check out the 100 Easiest Recipes You Can Make.
Bolder spices
At least 20 percent of the Americans surveyed by Instacart say they've become more adventurous in their home-cooking, increasingly introducing bolder flavors, new spices, and influences from other cultures into their repertoire as the year has gone by. Instacart's sales prove this isn't just "talk," with spices and spice-forward sauces having seen major gains in sales and showing no sign of trending downward anytime soon.
"2021 is looking like it's going to be a very flavorful year," Romaniuk told Eat This, Not That! "Consumers are looking to spice up the meals they've been making at home."
However, you can't help but wonder if the desire for more flavor has anything to do with the fact that one of COVID-19's most common symptoms is a loss of the senses of smell and taste. With that in mind, here's a spice that can help protect you from COVID-19.
Sign up for our newsletter to get the latest food news delivered straight to your inbox every day.
Anchovies
Considering the trend toward amping up flavors, it's not surprising that Instacart's survey revealed Americans are buying up a lot of anchovies (sales have gone up 85 percent in 2020!). In particular, canned or preserved anchovies, which are packed with umami flavor, are gaining popularity. Although the complex, meaty-slash-mushroomy flavor known as "umami" has been around forever (think: parmesan cheese, shitake mushrooms, and this instant pot shrimp and broccoli recipe), it's only recently been catching on with home cooks. 
Anchovies lend their unique flavor to Worcestershire sauce and classic Caesar salad, among other recipes. They're also a standard pizza topping, and now, those briny, meaty little fishies are turning up everywhere.
Kewpie Mayonnaise
Is it time for sriracha to make room for a new condiment contender?
Apparently, Kewpie-brand mayonnaise, an extra-creamy mayonnaise that clever restaurant chefs have already been adding to their creations for years, has captured the attention of American home cooks. In fact, Instacart saw a 153 percent jump in sales of Kewpie mayonnaise since last year. 
Truth be told, we're no stranger to the stuff. In fact, we wrote about it in 2019, calling it one of the worst condiments for your health. Of course, there is literally no such thing as mayonnaise that isn't high in fat and calories. But what made us single out Kewpie mayonnaise is that it contains the flavor-enhancer MSG (monosodium glutamate).
That being said,  MSG lends wonderful umami taste to whatever it touches, and while it's been linked to migraines, whether or not it is otherwise harmful is the subject of continuing debate among experts.
Keto… everything
6254a4d1642c605c54bf1cab17d50f1e
"One of the buzziest diets in recent years—the high-fat/low-carb Keto diet—continues to be top of mind for many consumers," Romaniuk tells Eat This, Not That! "In fact, our survey indicates the keto diet is one of America's favorite eating plans." Twenty-eight percent of those who tried a diet during 2020 went keto, and 82% of those say they're sticking with it.
Instacart sales concur: Products like keto snacks and keto energy bars are continuing to sell. Besides helping you to lose weight, it can't hurt that the keto diet has also been scientifically proven to improve your prognosis should you be diagnosed with COVID-19. 
Non-alcoholic adult beverages
If you engaged in some devil-may-care boozing during the early days of the pandemic, you're not alone. If you're now looking to turn over a new, dryer leaf, then welcome to what may be one of the biggest trends of 2021: non-alcoholic drinks.
"Homemade craft cocktails have already grown in popularity this year," says Romaniuk. In fact, sales of alcohol-free beverages on Instacart increased by nearly 200 percent since 2019. Here are the 6 best new non-alcoholic beverages to try for mind and body benefits.
Hard seltzer and hard kombucha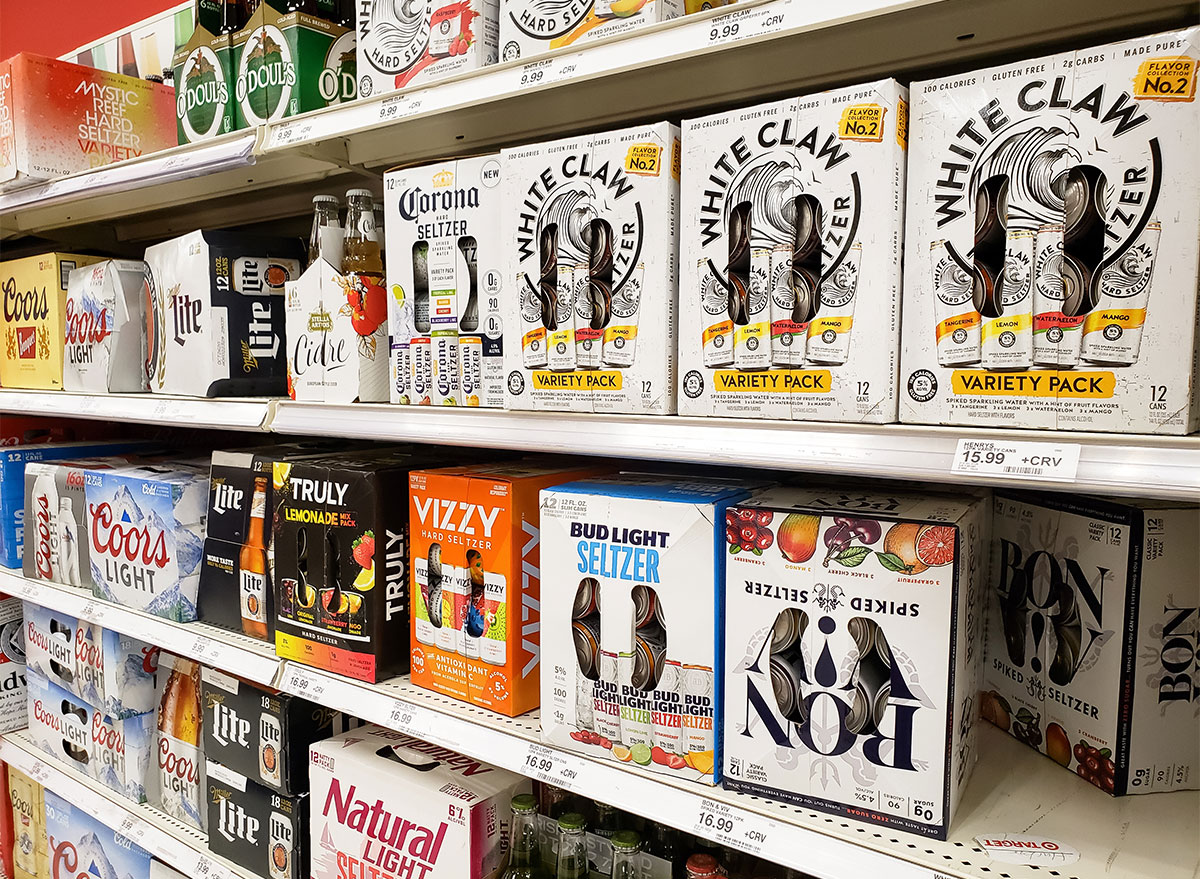 Despite the shift Instacart has observed toward alcohol-free beverages, booze will still be very popular in 2021. In fact, sales for hard seltzer have been going stronger than ever all over the U.S., with searches for brands across the category up a full 519%! And this category isn't all about White Claw anymore either. Searches were for all brands, according to Romaniuk.
Also trending upward is hard kombucha, which appeared in Instacart marketplace searches 320% more in 2020 compared to 2019. If you love the idea of a healthier, lower-carb alcoholic beverage, consider trying one of these 5 low-carb alcoholic drinks that support weight loss.
For more things to look for in 2021, Don't miss Yelp's best food trends to try in the new year based on 2020's restaurant reviews.
Lauren Cahn
Lauren Cahn is a food, health, and culture writer whose work has appeared online and in print for Reader's Digest as well as Health Digest, Huffington Post, Taste of Home, and others.
Read more about Lauren