17 Must-Have Groceries You (Surprisingly) Don't Need to Refrigerate
We put together a list of these shelf-stable versions of commonly refrigerated foods so you can save fridge space.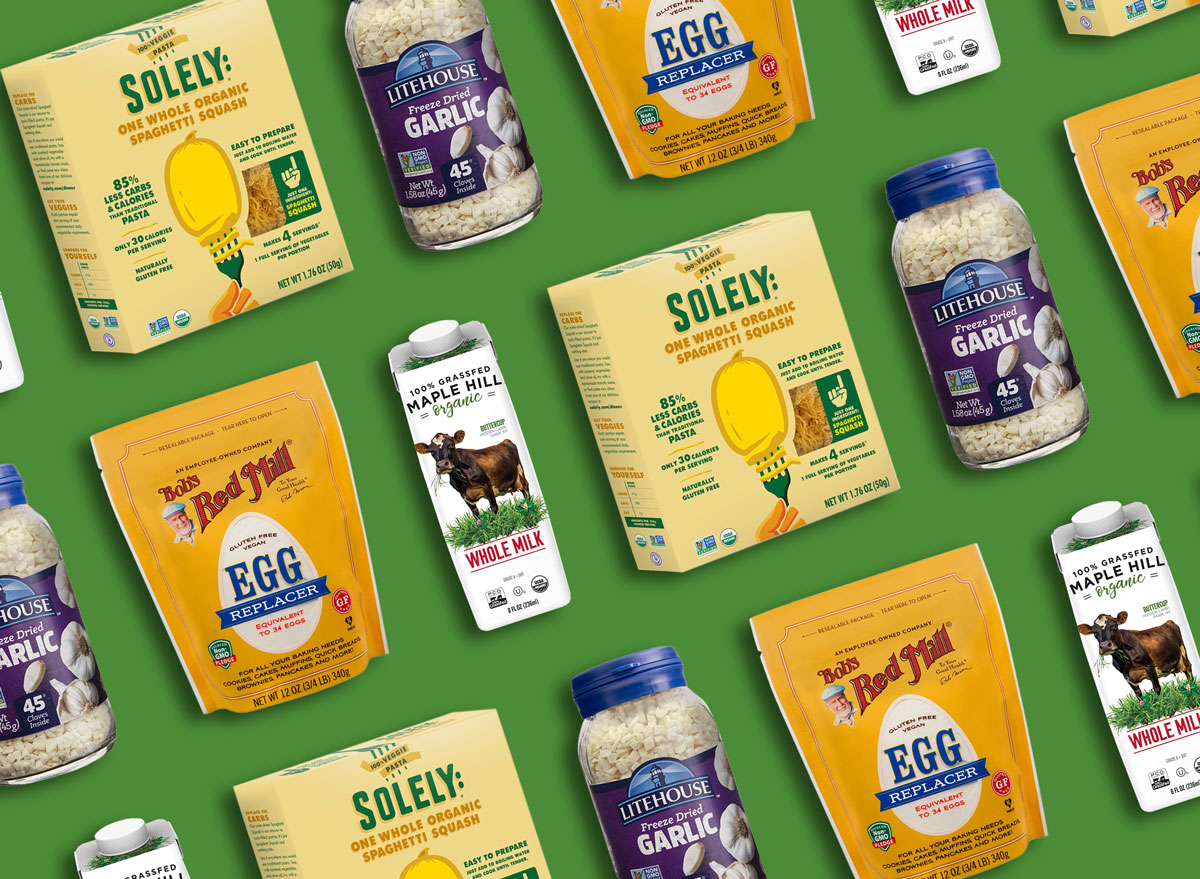 This post contains affiliate links. If you use these links to buy something, we may earn a commission.
Eggs, milk, cheese, fresh produce… There's at least one thing in common with all of these grocery items: they all need refrigeration to last.
Normally, that's not a problem. But these are not normal times that we live in. In times of COVID-19, we're stocking our pantries with foods that will last us a long time and we're finding clever substitutes for ingredients that are often sold out. We're also going to grocery stores less frequently to reduce our exposure to the virus, and, as a result, our carts are often much more full than we're used to. That also goes for our fridges.
If you need to free up some fridge space—or you simply want to keep those commonly refrigerated foods on hand at all times and don't want to keep buying them as frequently—we have the perfect solution. We found shelf-stable (or frozen) versions of these perishable foods so you can have these essentials on hand at all times. Shop the list below to get these groceries delivered to your door.
Maple Hill 100% Grass-Fed Organic Shelf Stable Milk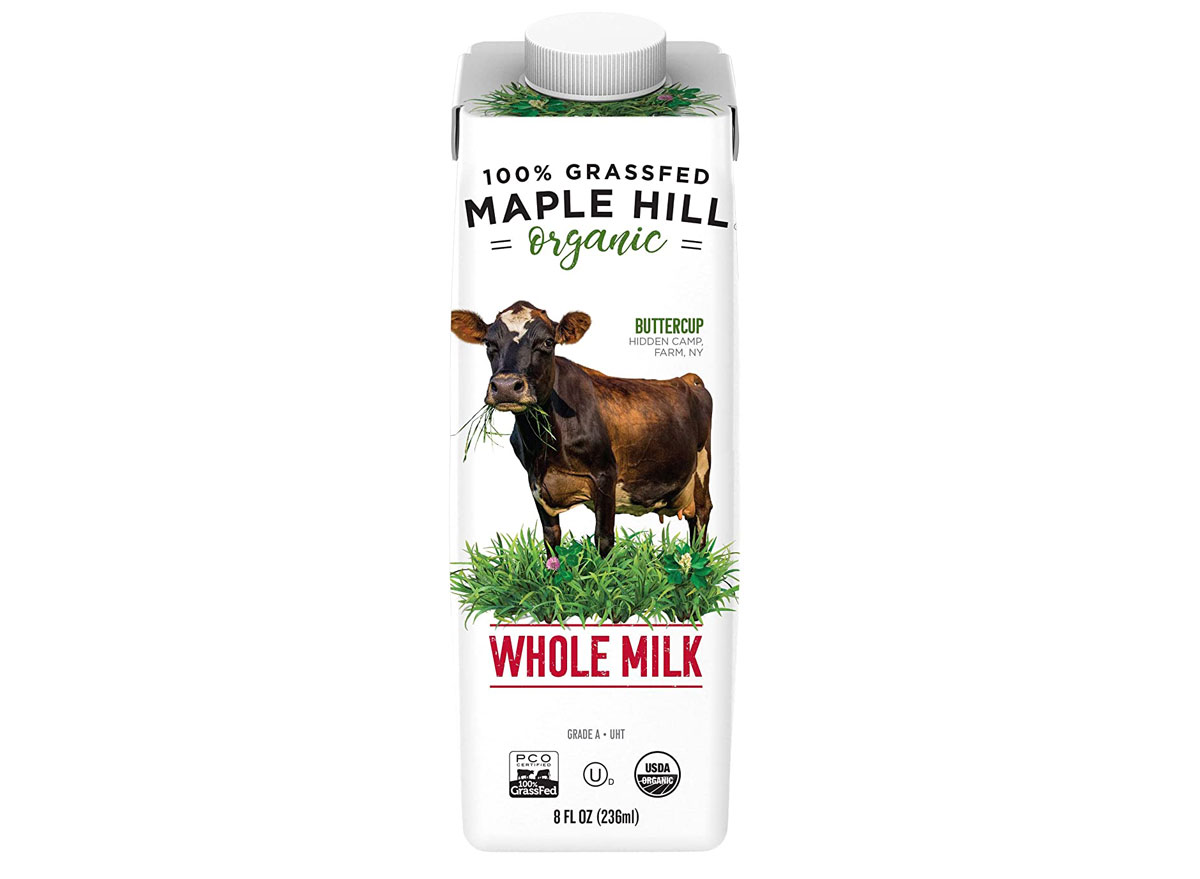 Don't turn your nose up at those lunchbox drinks. Shelf-stable milk, like these grass-fed and organic whole milk boxes from Maple Hill, are extremely convenient in a pinch for multiple reasons. Yes, you can keep them stored in your pantry and free up fridge space that would otherwise hold a giant gallon of milk, but you can also use them when you only need a small amount of milk for a recipe and don't want to crack open a whole gallon. (Think: meatballs, pasta sauces, Instant Pot soups.)
Lilly's Classic Hummus
Hummus is everyone's favorite healthy fall-back snack. When in doubt, if you keep a tub of hummus in your fridge, it makes it more likely that you'll snack on fresh veggies than you would on fried potato chips. When you have limited fridge space, it doesn't mean your snacking habits have to go out the window. Lilly's makes shelf-stable hummus in classic, roasted red pepper, roasted garlic, and smoked tomato & basil flavors. Next to being able to snack on hummus on the go, you can feel comfort in knowing that Lilly's doesn't compromise on ingredients. They use natural preservatives like salt and citric acid to keep these packs shelf-stable. The only other ingredients in these containers are organic chickpeas, olive oil, tahini, lemon juice, and garlic.
Bob's Red Mill Egg Replacer
There is no reason to not have this product in your pantry at all times. Most of us tend to go through eggs quickly, whether it's for hard-boiled eggs, as a binder for breaded chicken, or in brownies. That's why it will always be worth it to have a back-up whenever you run out. This egg replacer functions just the same as an egg thanks to its blend of potato starch, tapioca flour, baking soda, and psyllium husk fiber.
4th & Heart Ghee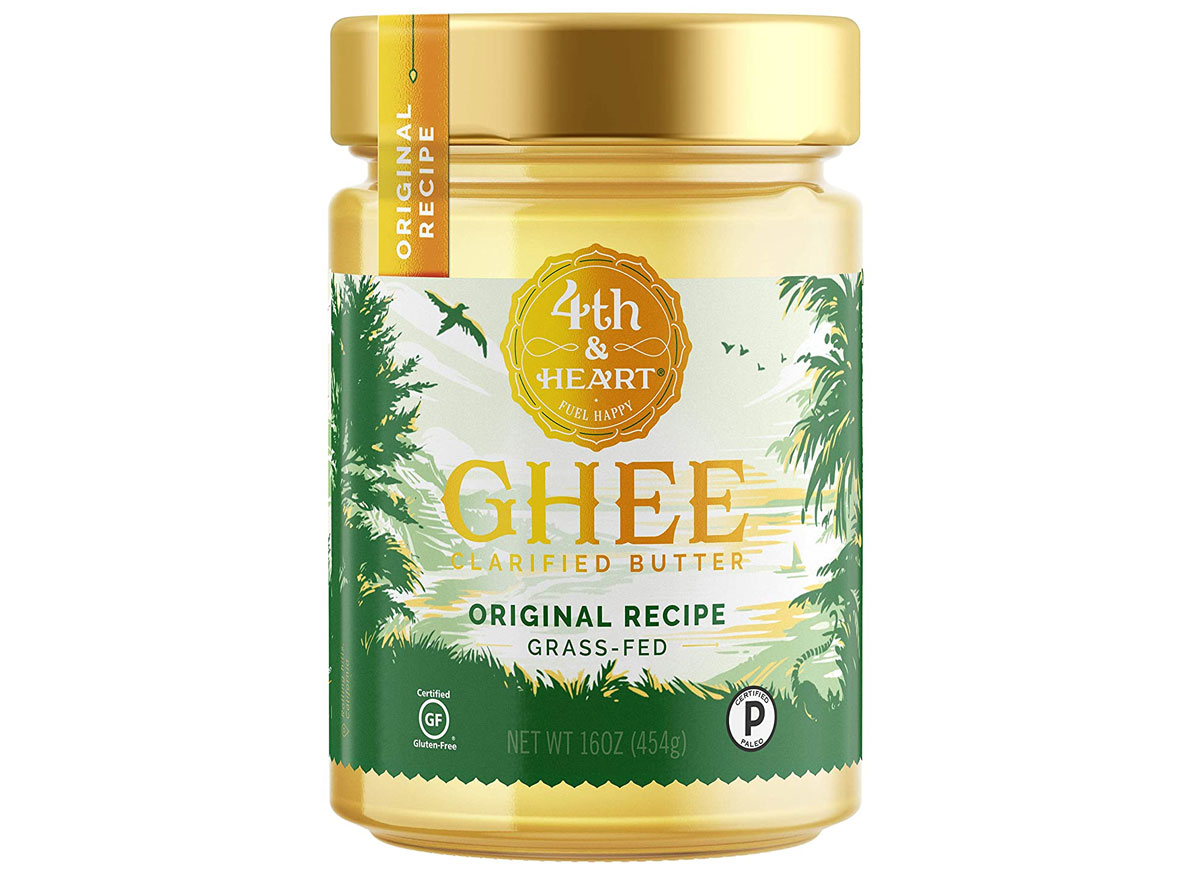 Is this technically butter? No. But it is made from butter and it does taste like butter. To make ghee, or "clarified butter," one has to boil butter and remove any milk solids that float to the top as a white foam. Even though you can leave butter out of the fridge for days, it will go rancid unless you keep it in the fridge. When you remove these milk solids during the clarifying process, you turn your butter—now ghee—into a shelf-stable product you can leave in your pantry! Bonus: ghee adds a nice toasty flavor to your dishes.
Elmhurst Unsweetened Milked Oats
Of course you need some sort of shelf-stable milk substitute in your pantry. And you might as well make it oat milk, which people tend to say is the creamiest milk alternative you can find.
Solely Spaghetti Squash Pasta
If you've become accustomed to low carb pasta via spaghetti squash, but can't seem to get your hands on the vegetable at the grocery store (or you're concerned about how long it will last), you need to grab a box of Solely's Spaghetti Squash. This shelf-stable boxed pasta cooks in just five minutes—a huge timesaver compared to the close to hour-long cook time of roasting a whole squash. You'll be eating your plant-based meal even faster with this dinner shortcut.
Available for $4.99 at your local Whole Foods
Litehouse Freeze-Dried Garlic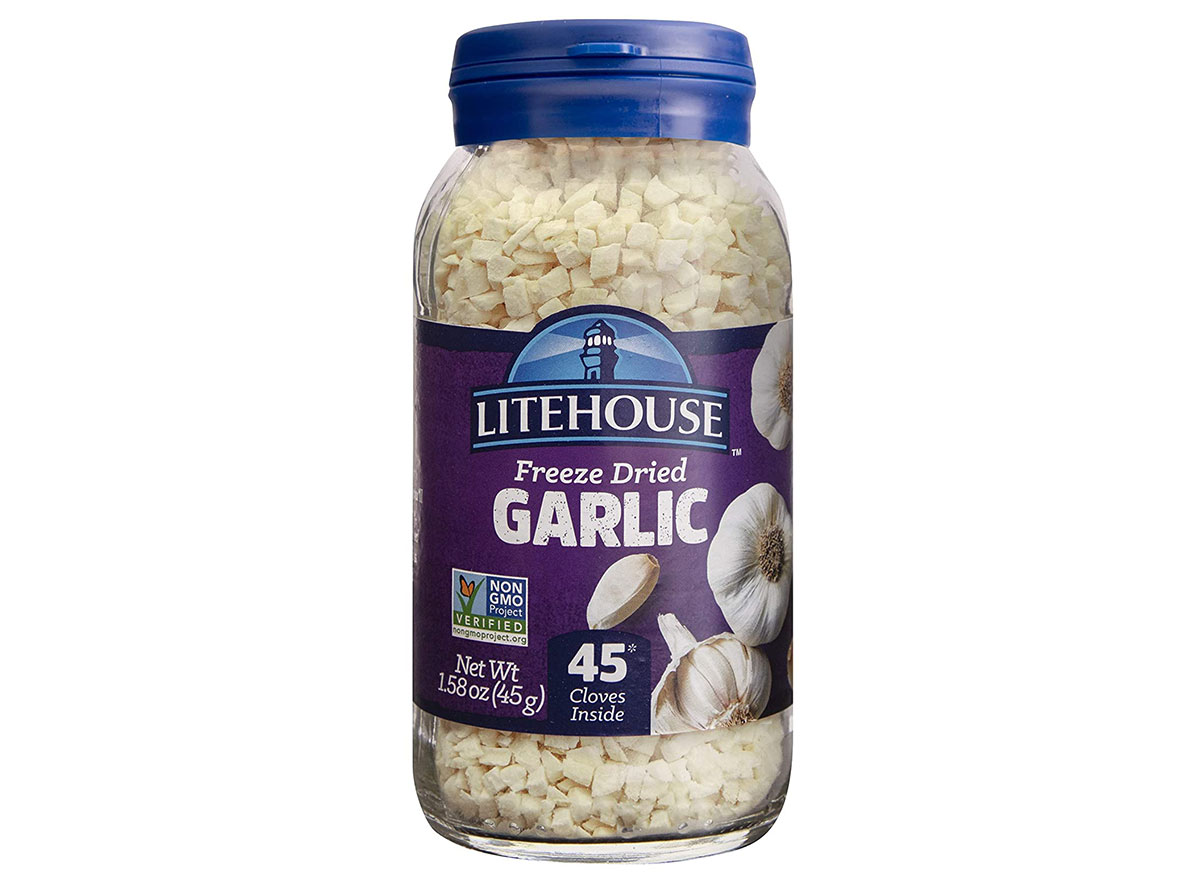 The shelf stability of this freeze-dried garlic is really just a bonus. The primary advantage is that you don't have to deal with peeling and chopping garlic. Not only does it continue to be shelf-stable after opening (unlike chopped garlic in oil), but it also comes with none of the off-flavors.
Califia Farms Concentrated Cold Brew & Barista Blend
Missing your typical Starbucks run? Don't really feel like having a jug of cold brew take up valuable fridge space? Califia farms has you covered with their duo of cold brew concentrate and their Barisa Blend Almondmilk, which makes the perfect homemade lattes and whipped coffee.
King Arthur Lemon Juice Powder
Yes, you can buy bottled, shelf-stable lemon juice, but can we all agree that it never ends up tasting as good as fresh lemon juice? Plus, the problem is that you need to keep it in the refrigerator after opening it, which still doesn't free up valuable fridge space. Next time, place an order for lemon juice powder—you'll be glad you did.
Whisps Cheddar Cheese Crisps
6254a4d1642c605c54bf1cab17d50f1e
Yeah, we know that cheese crisps aren't really the same as having a block of cheddar cheese, but that doesn't mean you can't substitute these crisps for cheese in many of your favorite recipes. Top off boxed mac and cheese with Whisps crumbles, add some to a frittata for an extra crunch, or even use as a topper on your canned chili. Oh, and if you buy cheese to snack on, then these Whisps are a no-brainer buy.
Country Archer Beef Jerky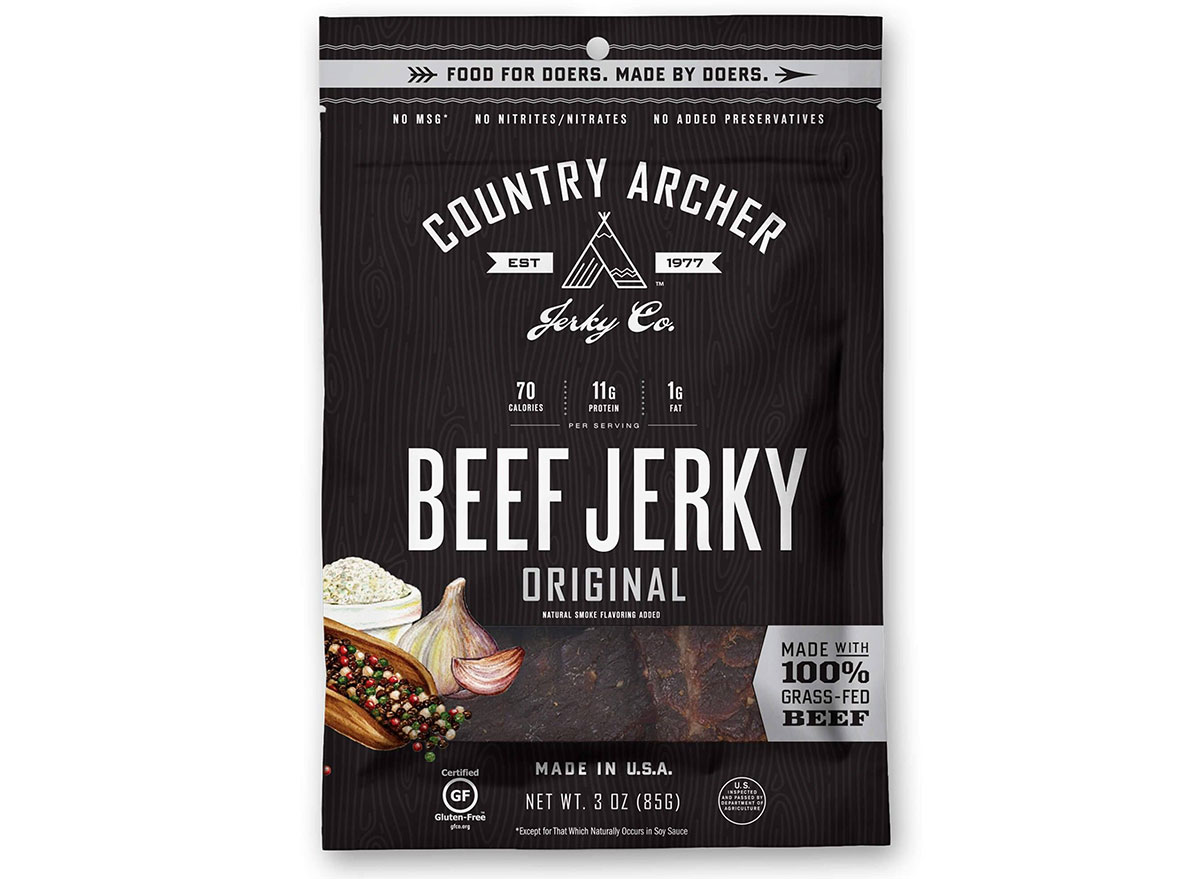 No, we're not cheating by having jerky on this list. You may say, "oh but jerky is always shelf stable," but have you ever really considered it as a substitute for raw beef? Because you should! Cut it up and rehydrate it to hack your ramen and give it some extra protein, toss it with a can of beans for a beefy flavor, or throw some in that fried rice you just whipped up with leftover rice.
The Spice House Dried Shiitake Mushrooms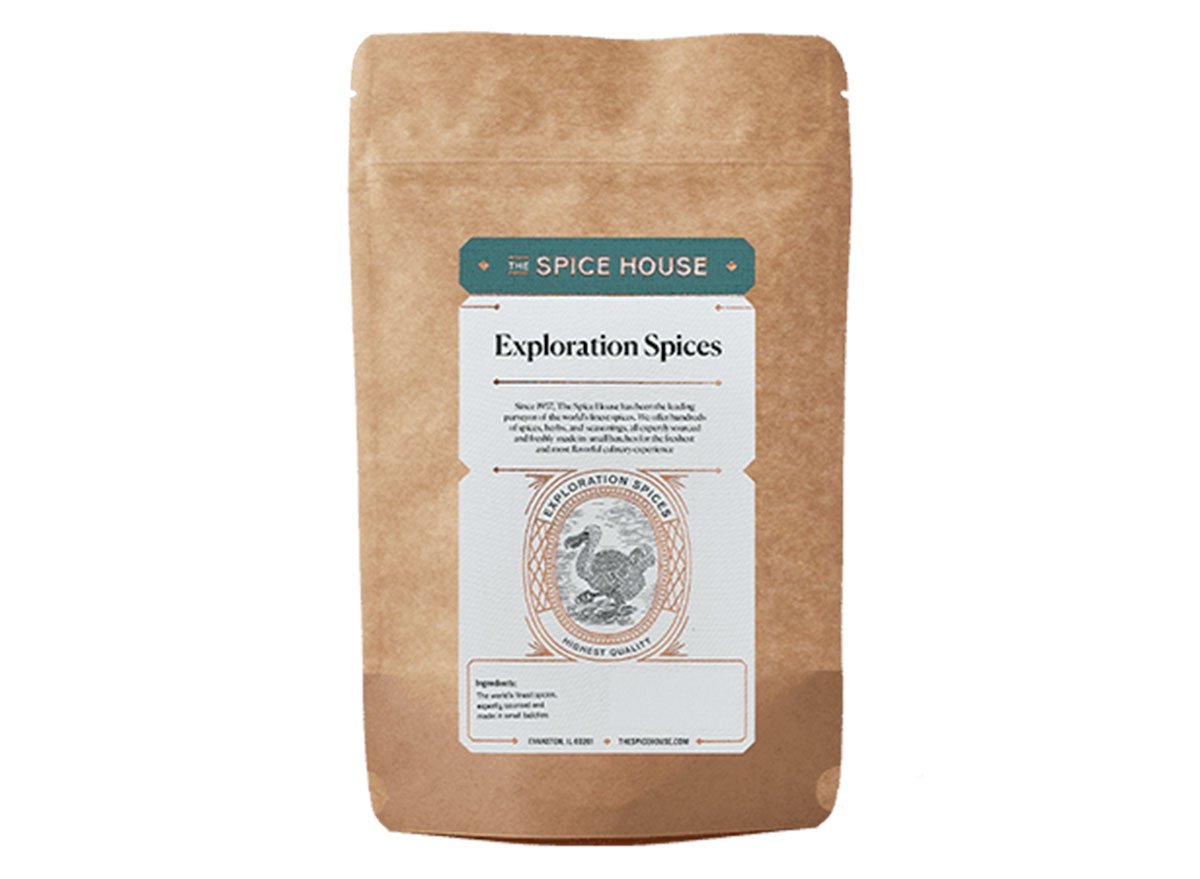 Mushrooms are easy to store when you know what you're doing, but they still won't last very long. To always have some of the fungi on hand, just opt for dried. They're perfect for adding depth to soups, pasta, risotto, and stir-fries. Simply pour hot water over the dried mushrooms and allow to soak until the shrooms are rehydrated. Throw the mushrooms (and water!) into whatever you need them for, and you're good to go. (Another great ingredient to have on hand when you're eating mostly ramen.)
Native Forest Coconut Milk Powder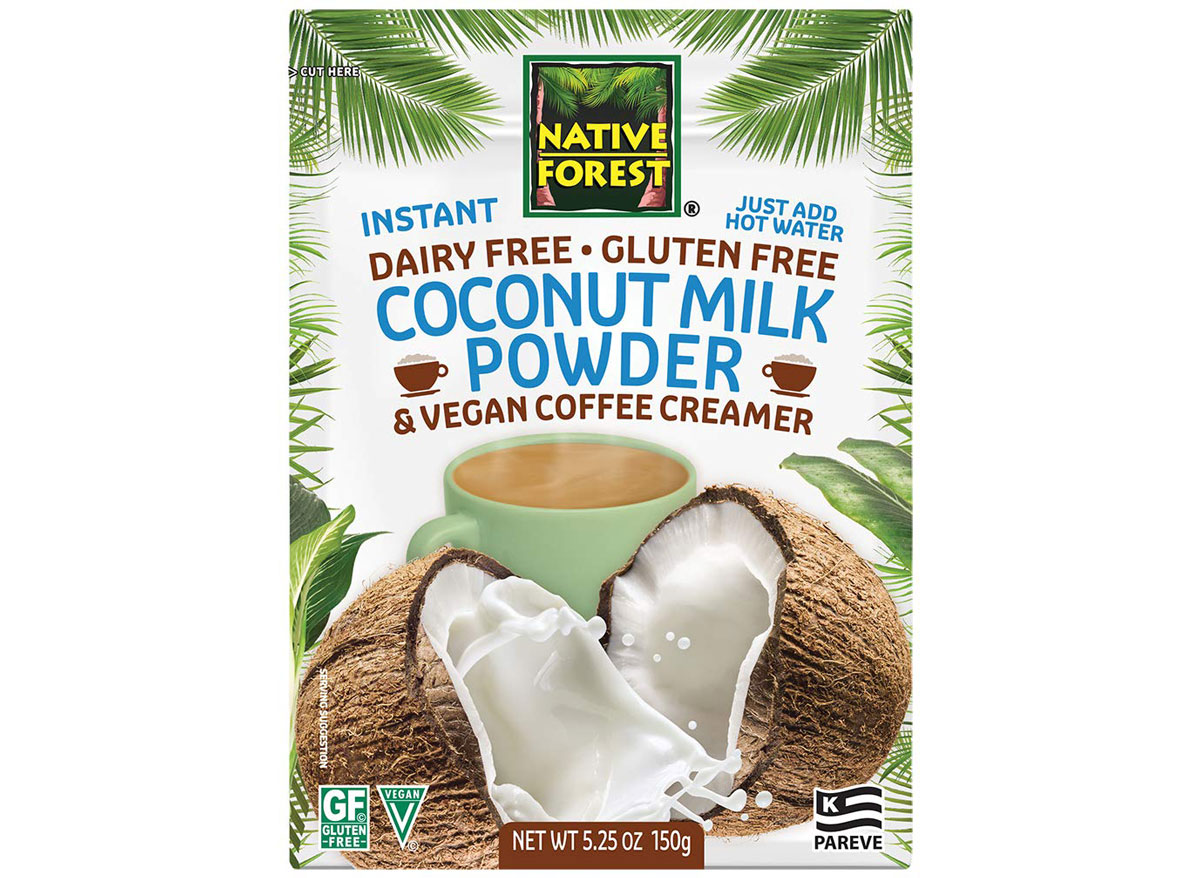 Uh-oh, your soup recipe calls for coconut milk, and your fridge is empty… But wait! If you keep coconut milk powder on hand, you'll have instant coconut milk with the addition of a touch of water. Plus, it doubles as a coffee creamer.
Bare Snacks Apple Chips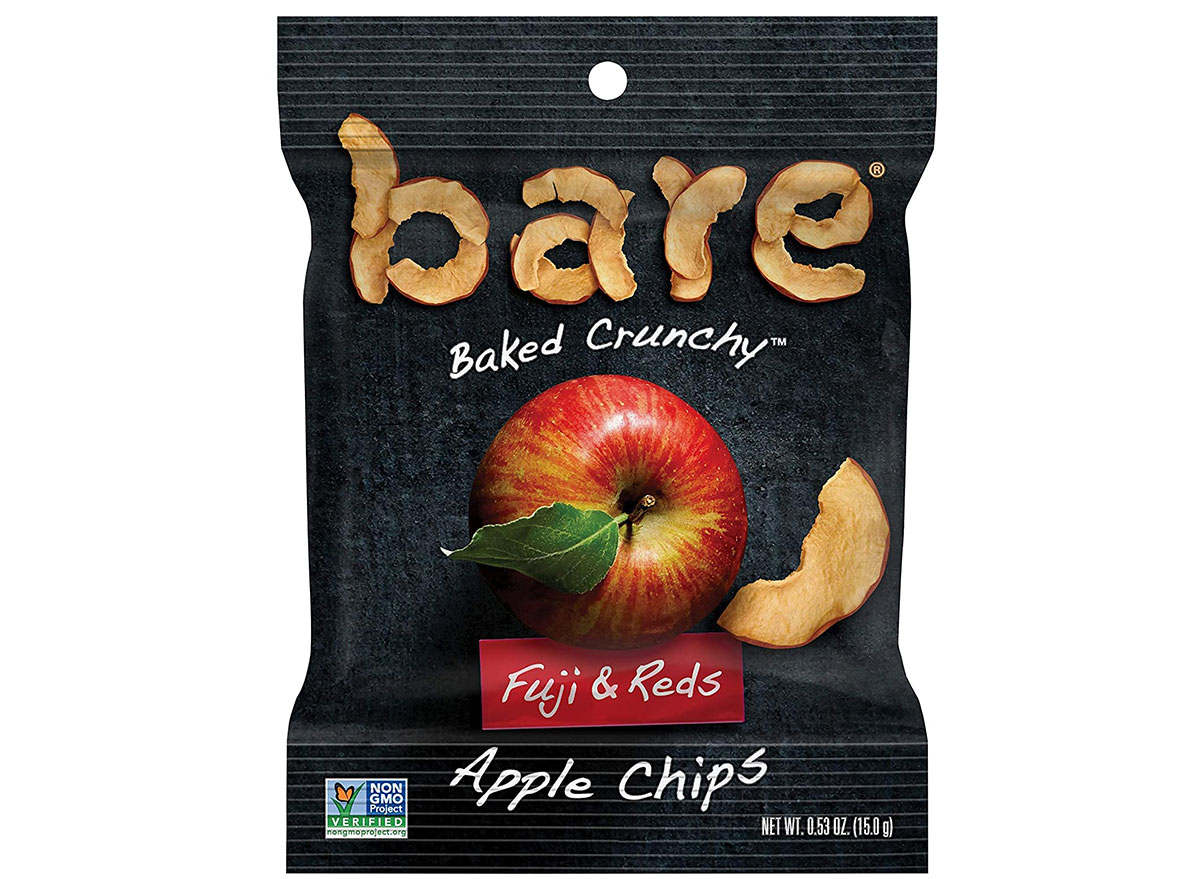 Your overnight oats called, and they want their apples back. If you're running low on apples, keep a few bags of these apple chips in your pantry to throw in dishes you add a liquid to like oatmeal or even cereal.
ParmCrisps Dried Parmesan Cheese Snacks
A block of real parmesan will last you a long time, but don't you want to have some parm backup just in case? These dried Parm Crisps are perfect in a pinch when you need a little extra parm on top of roasted cauliflower or added to a chicken Caesar salad.
Goodmylk Co. Almond Milk Concentrate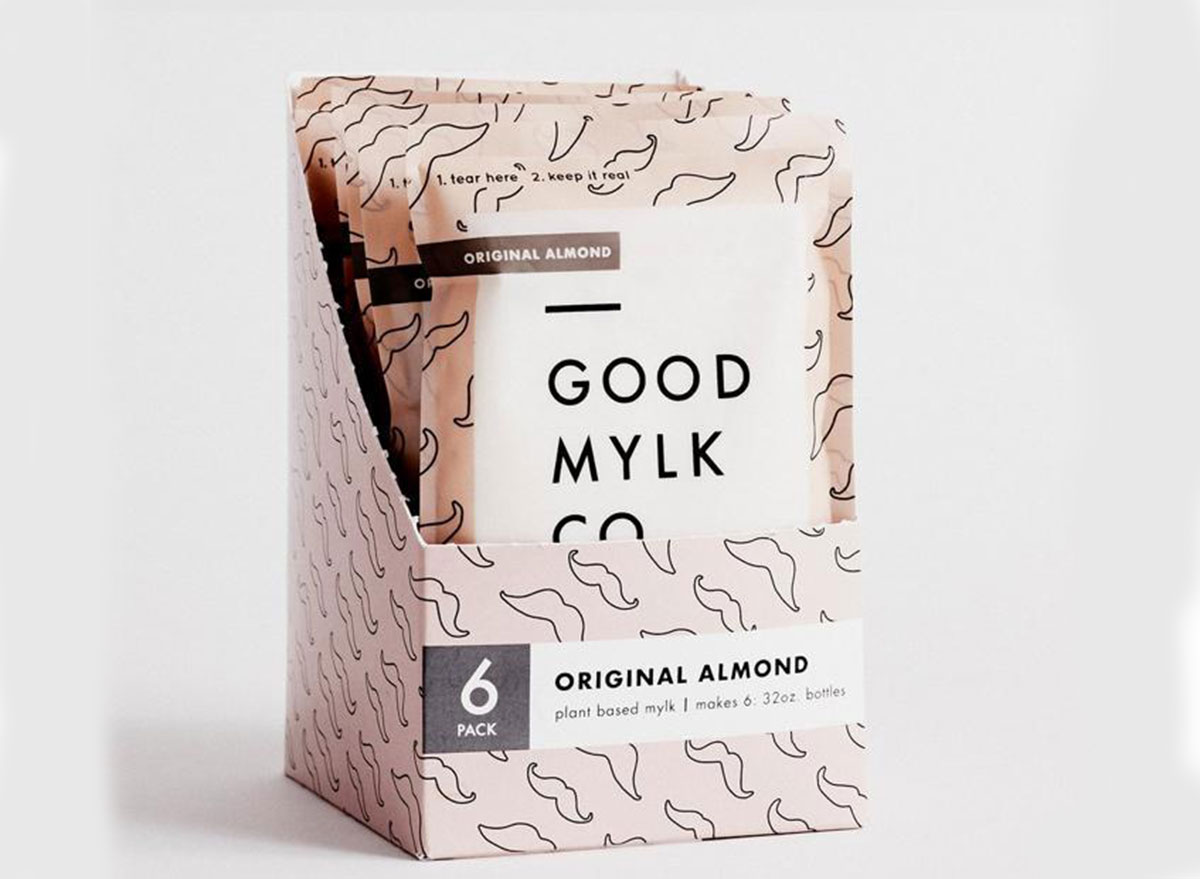 Yes, you do have to keep this almond milk concentrate frozen, but let us tell you — it is worth it. And we're not just saying that because this product frees up refrigerator space and pantry shelf space (each pack is significantly smaller than any boxed almond milk). Each thin sleeve makes a full 32-ounce bottle of almond milk once you add water. Oh, and did we mention it's entirely organic and has absolutely no sketchy additives or emulsifiers?
Applegate Well Carved Organic Grass-fed Beef Burger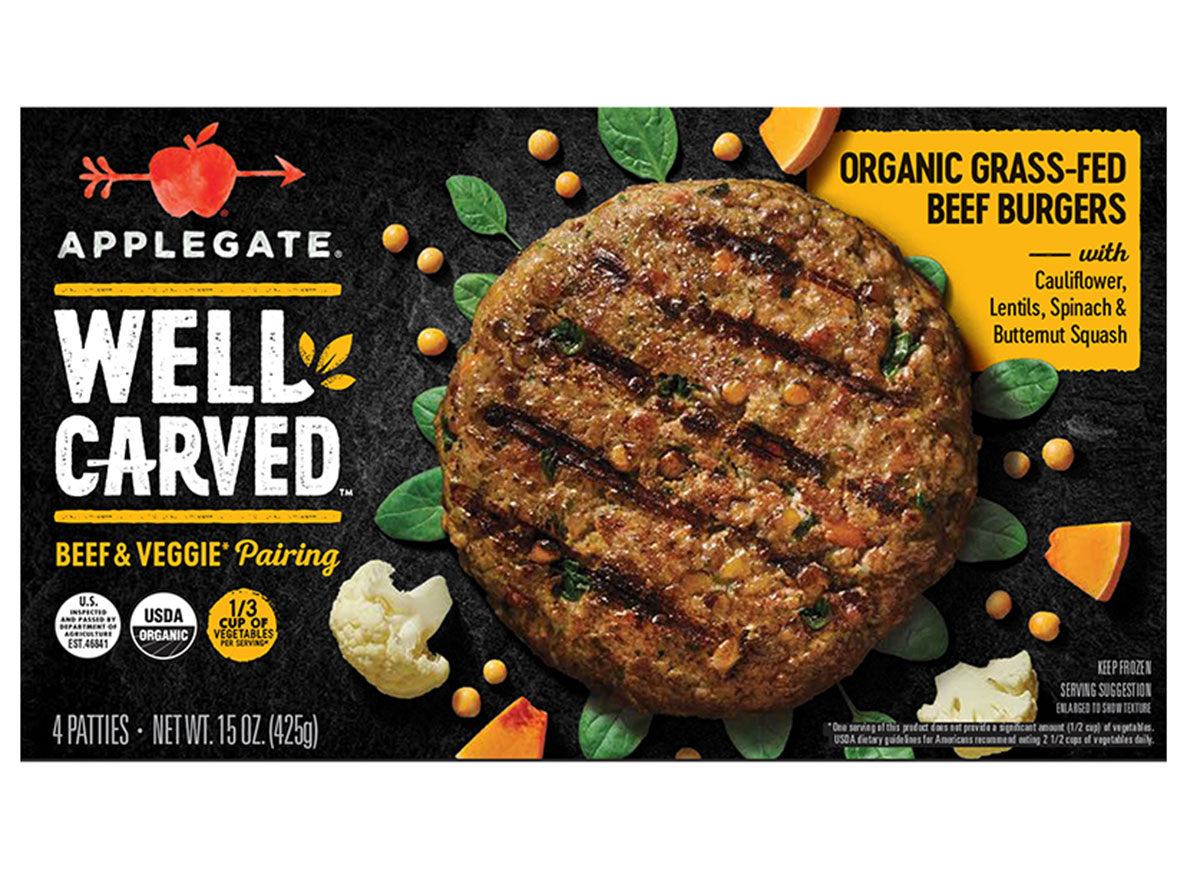 Ground beef? Forget it. It's almost always out of stock. And even when it isn't, you have to use it up within the first couple days you buy it before it starts to oxidize and turn brown. Save fridge space and time by buying premade burgers you can keep in the freezer. Applegate's new organic patties are made with 100% grass-fed beef blended with a third of a cup of veggies: organic cauliflower, spinach, lentils, and butternut squash. Besides frozen burgers, there are 31 More Healthy Store-Bought Frozen Foods To Stock In Your Freezer.
Olivia Tarantino
Olivia Tarantino is the Managing Editor of Eat This, Not That!, specializing in nutrition, health, and food product coverage.
Read more about Olivia