35 Best Cooking Wines (and What to Pair Them With)
Looking to give your recipes a little something special? Add these wines to your dishes for some added flavor!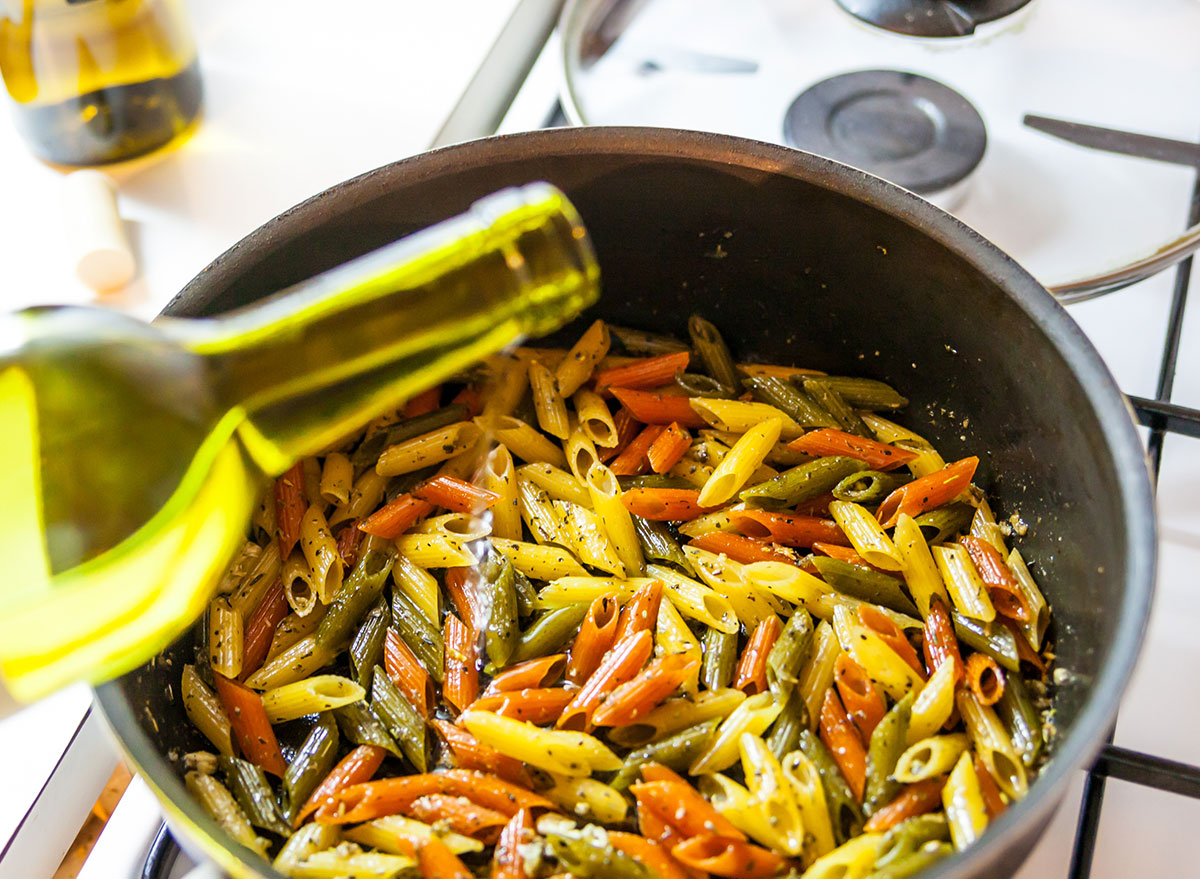 Wine can add complexity, acidity, and flavor to any meal. But not all wines are suitable for cooking. As a general rule, most culinary experts say you should only cook with wine you'd drink. That doesn't mean you need to splurge on a top-shelf wine, however. There are plenty of reasonably priced options—the key is to choose one that will enhance the flavor of whatever's on the menu.
Paul Kalemkiarian, owner of the Wine of the Month Club, advises looking for mid-range priced wines (between $12 and $20 a bottle) from a pedigreed district, such as Napa, Sonoma, and Paso Robles.
"You can have some assurances these wines will have character worthy of your hard work in the kitchen," says Kalemkiarian.
Caroline Conner, Sommelier, Wine Educator, and Founder of Lyon Wine Tastings, recommends opting for a dry, consistent wine (like a côtes-du-rhône) — especially when the recipe calls for a whole bottle. With sweet wines, there will be an overpowering amount of sugar left once the alcohol evaporates during the cooking process.
And to make things super simple, Kathleen Bershad, author of The Wine Lover's Apprentice, suggests cooking with whatever cooking wine you're pouring alongside the dish. After all, most recipes only require a cup or so of cooking wine, so you might as well polish off the rest with your meal, right?
The secret to choosing the perfect cooking wine is to consider the flavor profile of the meal. Luckily, we rounded up some of the best options—plus provided some direction on which dishes they shine in.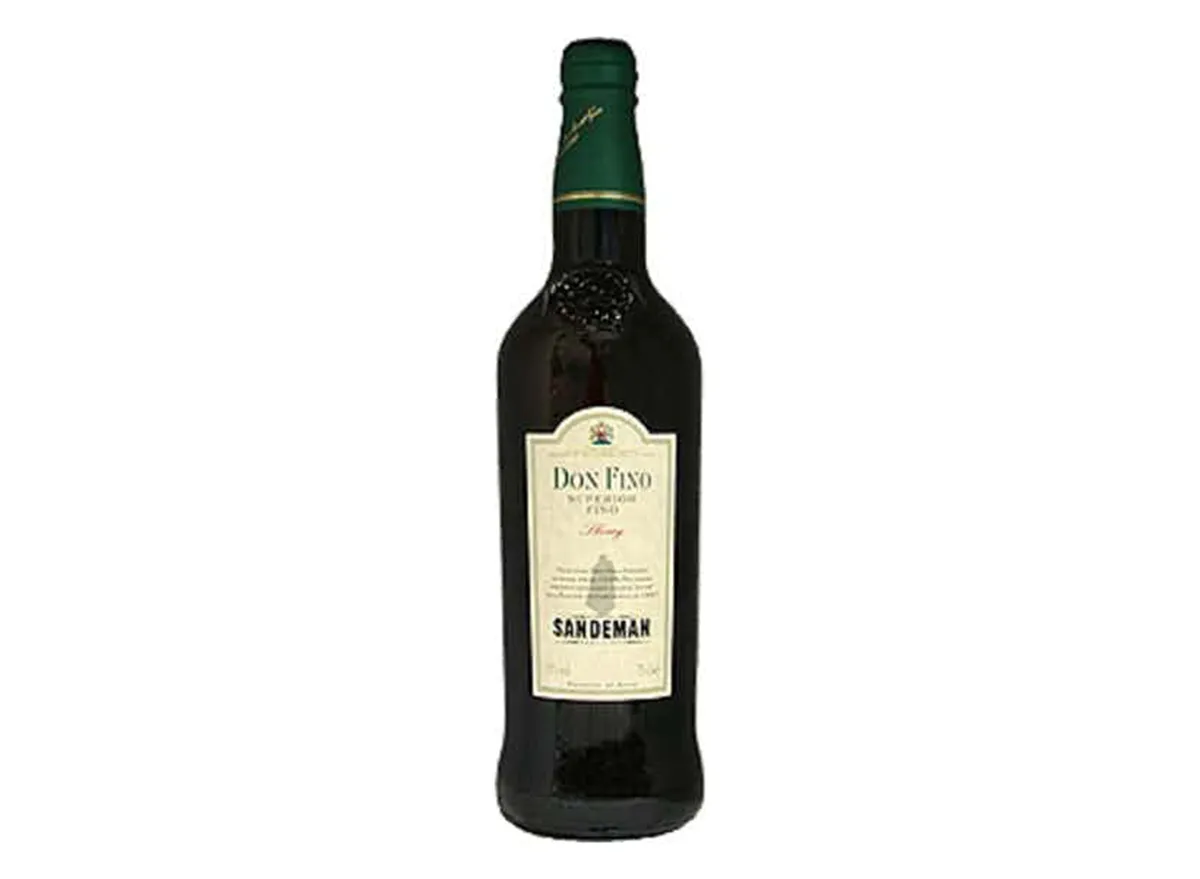 When a recipe calls for sherry, it's typically referring to dry sherry specifically. But its syrupy sweet cousin, cream sherry, shines in different desserts like bread pudding, bundt cake, or caramel sauce. You can also add a touch of cream sherry to savory dishes, like mushroom soup or teriyaki chicken. Super smooth and surprisingly complex, Sandeman Armada Cream Cherry is ideal for any dessert.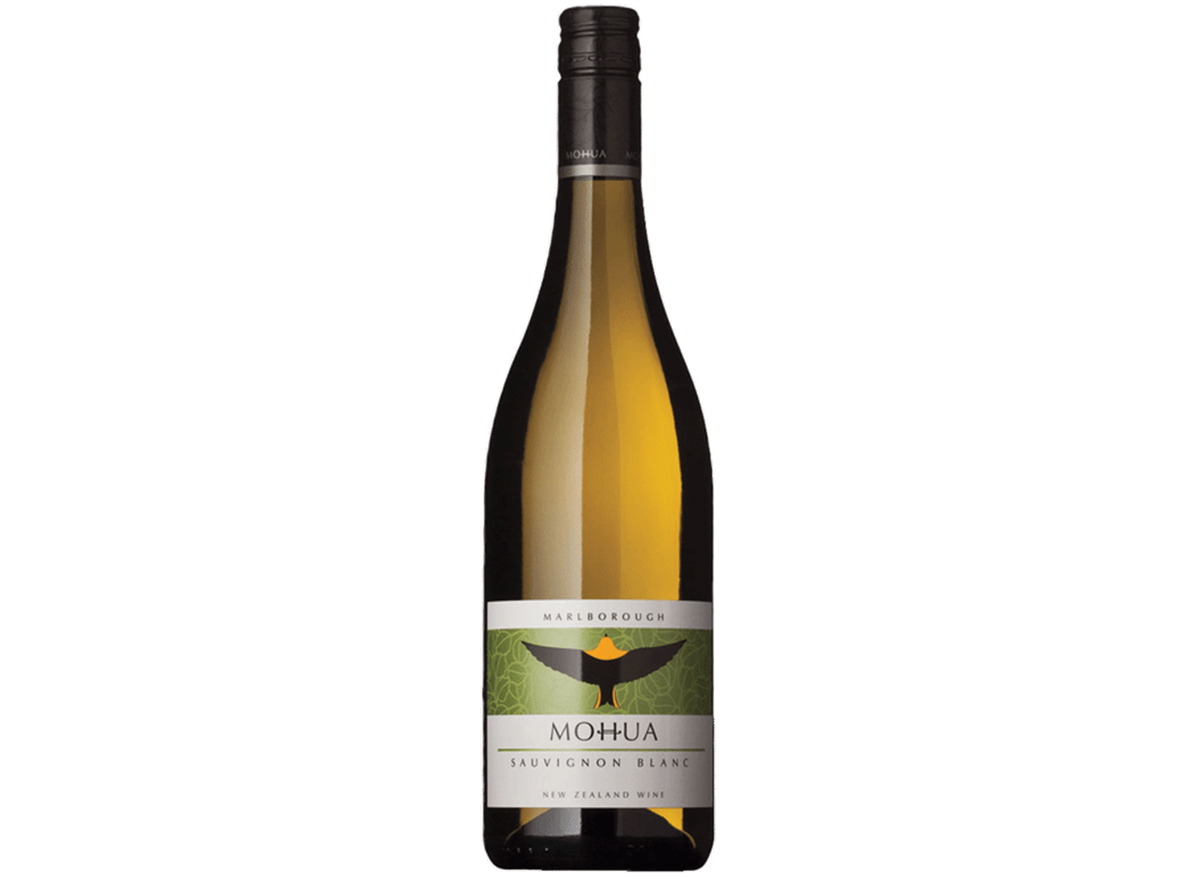 Herbal dry whites like sauvignon blanc can elevate any seafood dish, thanks to their zippy acidity and herbal flavors.
Brandon Lervold, Sommelier and Wine Director at Herb & Wood, Animae, and Herb & Sea, recommends the "bombastic, lovable" Mohua Sauvignon Blanc from Marlborough, New Zealand. "Use it when you're trying to create high-impact sauces with white-fleshed fish," he says.
If you're cooking with red wine, when in doubt, go for a Côtes du Rhône—at least that's what Conner advises."These easy-drinking blends are cheap and cheerful," she says. Specifically, she recommends Perrin Reserve Rouge, an earthy and peppery blend of Grenache, Syrah, and Mourvedre with just enough intensity for braised short ribs.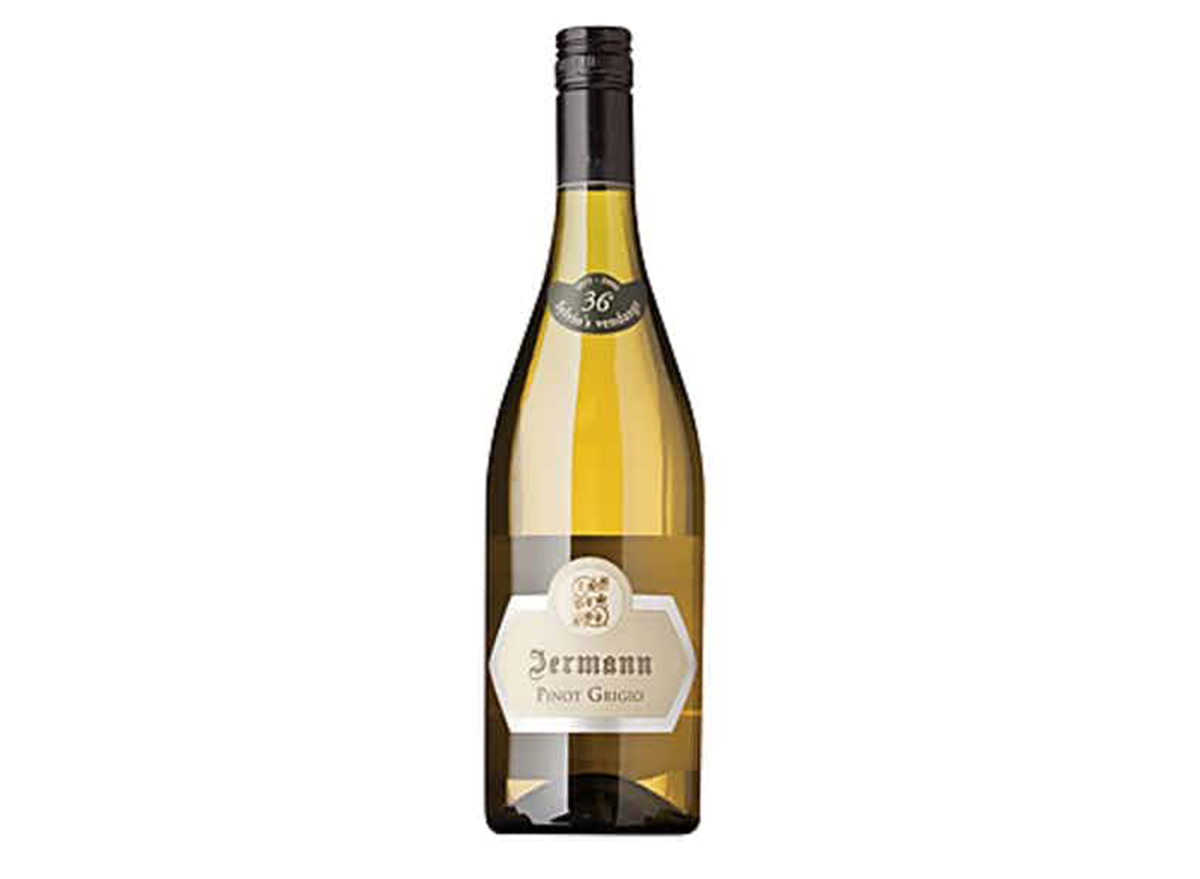 One of the reasons why pinot grigio is such a phenomenal cooking wine is its relatively neutral flavor profile that won't overwhelm any dish. Note that the lighter-bodied Italian styles of pinot grigio tend to be more delicate and crisp, while pinot gris from the Alsace region of France will have a tad more depth (and some subtle spice). Lervold's top pick is the "elegant, crushable" Jermann Pinot Grigio, which is slightly more robust than your typical Italian pinot, with floral flavors and a long finish.
"Its medium weight and subtle fruit tones add a nice bit of complexity to direct, rich sauces," he says.
Try this one in a creamy pasta carbonara, or lemony chicken piccata.
The name of the game when it comes to cooking with zinfandel is strictly using it for dishes that can stand up to its bold flavors. Bershad proposes using zinfandel to amp up a hearty beef stew. One of her go-to's is Cline Ancient Vines Zinfandel. This full-bodied wine hails from the legendary Lodi Valley, which has long been known for producing zinfandels with unparalleled depth.
You could even give it a try in one of these 18 Stew Recipes.
When you think of chardonnay, what word comes to mind? For most, it's "buttery." The reason for this is that traditional California chardonnay is aged in oak barrels. The best way to take advantage of chardonnay's qualities is to use it in a dish that has equally rich flavors—like one-pan chicken with wine sauce, or a sage pork tenderloin with gravy. Bershad suggests the ultra-velvety La Crema Sonoma Coast Chardonnay, which features nuanced flavors of stone fruit, subtle oak, and spice.
Since this cooking wine is available in both dry and sweet styles, choosing the right one will depend on what you're cooking. Either way, the powerful, layered flavors of Madeira can transform any dish—and typically, you only need a splash of it to taste the difference. Given dry Madeira's earthy, nutty notes, it's commonly paired with mushrooms, but it also complements the sweetness in roasted root veggies or butternut squash soup quite nicely. Or, you can use it in a scrumptious sauce to drizzle over beef wellington or filet mignon.
Devon Broglie, Master Sommelier and Global Beverage Buyer at Whole Foods Market, points to the medium-sweet Taylor Madiera as a trusty standby for recipes that require fortified wine.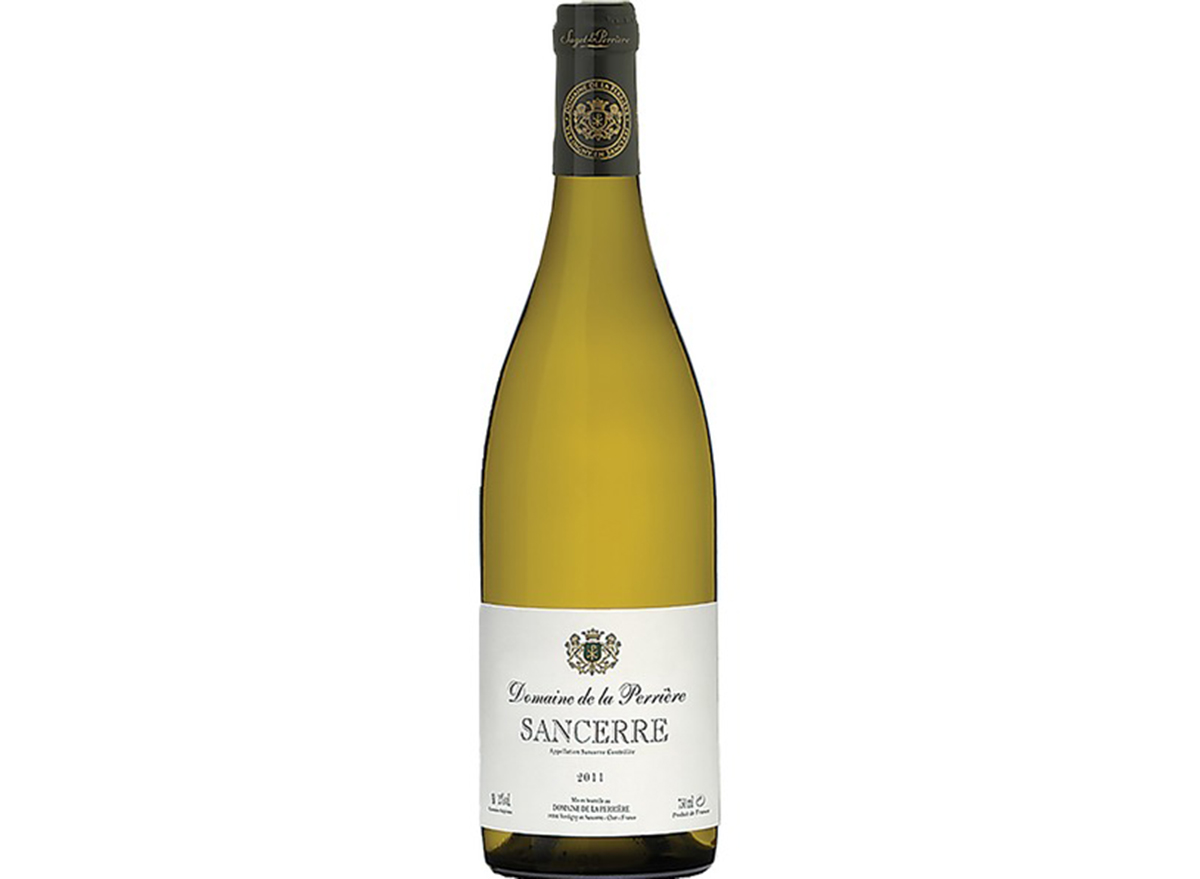 Thanks to its generous acidity, Sancerre, which is a type of sauvignon blanc made in France's Loire Valley, is one of those most cooking-friendly wines.
"Sancerre is a 'glue' wine that fills in whatever culinary gap that you need," says Lervold. "Its linear brightness and distinct chalkiness are a great fit for European classic dishes."
The grassy, flinty-smoke flavors are a flawless fit for asparagus risotto. It's also a perfect pairing for Coq au Vin Blanc.
Lervold's recommendation is the "graceful, subtle" Domaine Girault "La Siliceuse" Sancerre, which is surprisingly affordable in comparison to other sauvignon blancs from this region.
Although this French white is made from chardonnay grapes, it's rarely ever aged in oak. As a result, Chablis tends to have a more delicate flavor profile overall.
Lauren Mathews, the lead bartender at Urbana in Washington, D.C., says Chablis is one of her favorite wines to cook with.
"I like to use Chablis in my cooking. It's high-acid, full-bodied, and carries flavor wonderfully," she explains. "And it works well with a variety of dishes. My favorite is to cook seafood dishes with Chablis — particularly shrimp and pasta."
Vocoret Chablis Blanc has just a touch of toasty notes and plenty of acidity to liven up a lobster risotto.
The lighter-bodied, lower-alcohol quality of this red, which is made from Gamay grapes, makes it a stellar choice for cooking. Not to mention, Beaujolais tends to be more affordable than similar styles from the Burgundy region of France.
For these reasons, Master Sommelier Emile Wines named Beaujolais as one of her go-to cooking wines.
Charly Thevenet 'Grain & Granit' Régnié is juicy to the hilt, making it a perfect match for making a sweet and savory seared duck.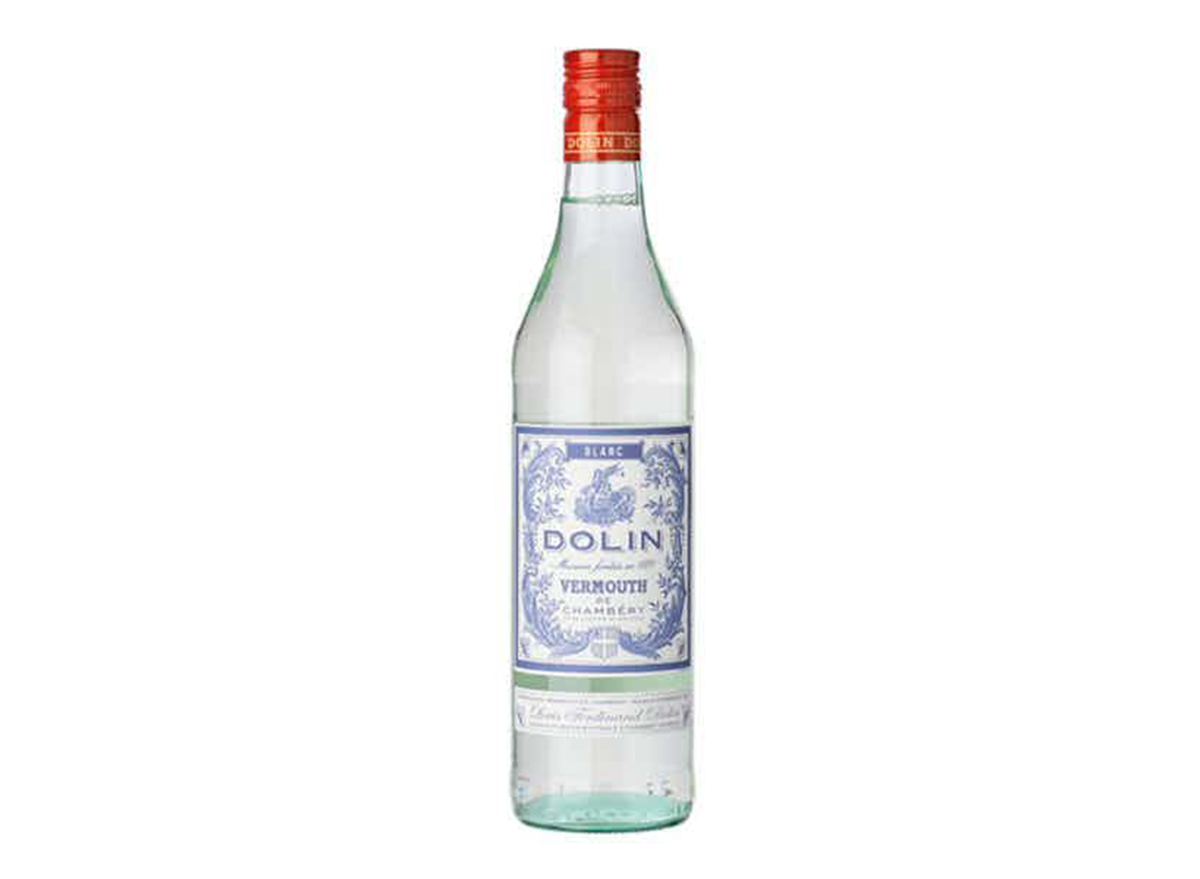 Sure, vermouth may be better known for its role in cocktails than in cooking, but experts insist you shouldn't overlook this aromatized wine in the kitchen. Specifically, Lervold points to vermouth blanc as an ideal pick, thanks to its balanced, floral-forward flavor profile. He suggests the "herbal, bright, and unexpected" Dolin Vermouth Blanc, which is infused with 54 different botanicals, including wormwood, chamomile, and rose petals. Vermouth Blanc can be used as a substitute for white wine in any recipe, but keep in mind that its ultra-herbaceous flavors are ideal for a dish like steamed mussels with garlic, parsley, and shallots, or sole with tarragon cream sauce.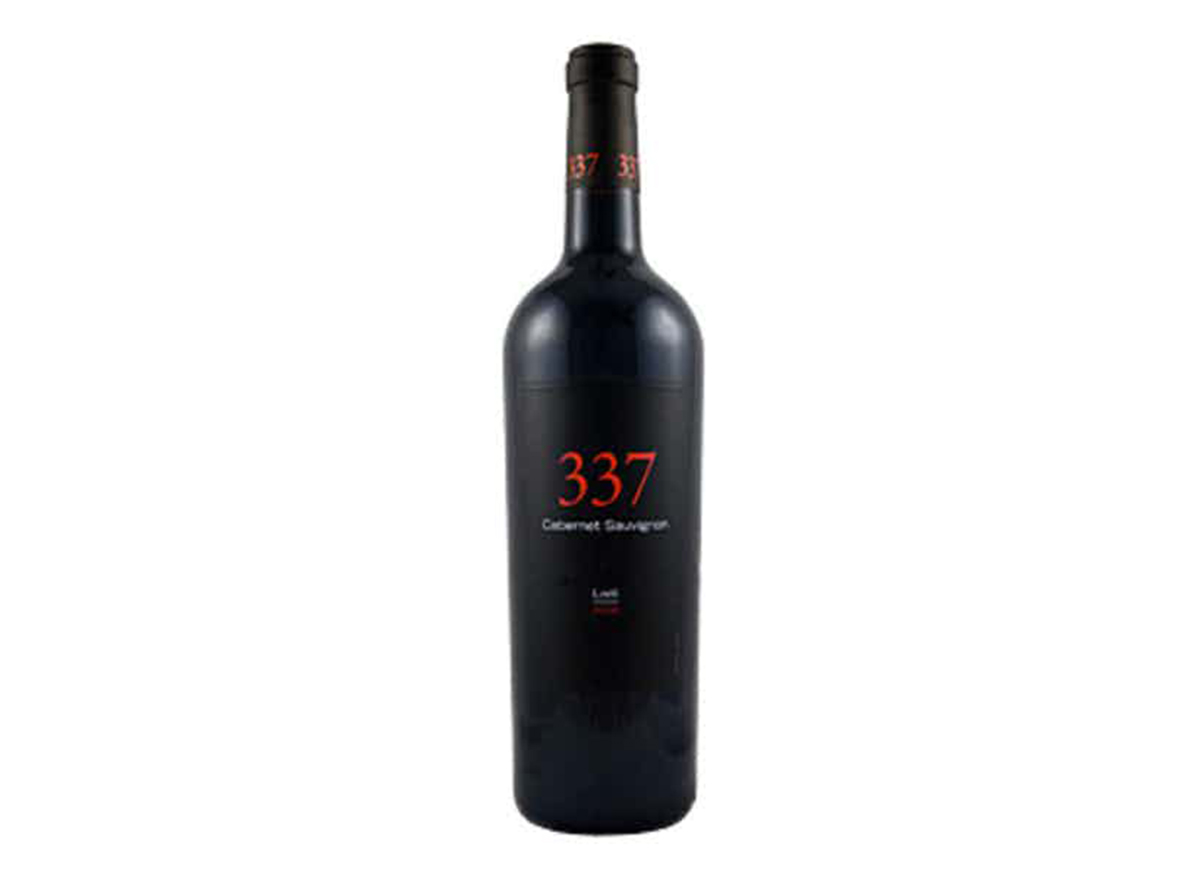 Without a doubt, Cab is about as bold in flavor and big in personality as wines come. That's why it's best reserved for red meat and game, like roasted venison tenderloin or steak au poivre.
"When making short ribs, I braise them in an entire bottle of Cabernet, which when reduced with beef stock and herbs changes into an incredibly savory elixir," says Wines. "Seriously, you could just drink the broth."
The most versatile options are on the dry side—like 337 Noble Vines Cabernet Sauvignon, which is aged in French oak adds for a complex, smoke-tinged finish.
According to America's Test Kitchen's Julia Davison, red blends are foolproof for cooking, in part because they leverage the best qualities of multiple grapes, and reduce down into a balanced, well-rounded palate. She suggests going for a boxed wine — that way, if your recipe only calls for a cup or less of wine and you don't plan to drink the rest, you don't have to worry about it spoiling.
"The flavors mellow during cooking and the air-tight packaging keeps the wine fresh in the pantry for a long time," she explains.
With a full body and spicy finish, Bota Box RedVolution is a fitting pick whether you're whipping up brisket or bolognese.
This fortified wine adds rich flavor and color to any slow cooker recipe. The concentrated sweetness of port lends itself well to poached pears, plum tart, and molten chocolate cake. And while it may be considered a dessert wine, port can also enrich savory dishes—like veal tips, or caramelized onions. With flavors of stone fruit and woody tannins, Taylor Fladgate Late Bottled Vintage Port adds warmth to any recipe.
Known for its aromatic nose, and intensely exotic flavors, this dry, full-bodied white is often compared to chardonnay since it's typically aged in oak. Keeping in mind its delicate floral notes and relatively low acidity, you may want to use Viognier in recipes that bring out the creaminess and fruitiness of the wine, such as poached salmon or pork chop with apricot sauce.
Besame Steamboat chef Hannah Hopkins says she often resorts to a "clean, crisp" Viognier while cooking. Penya Viognier is cold fermented in cement tanks, giving it a clean, refreshing taste that works well in a wide variety of dishes.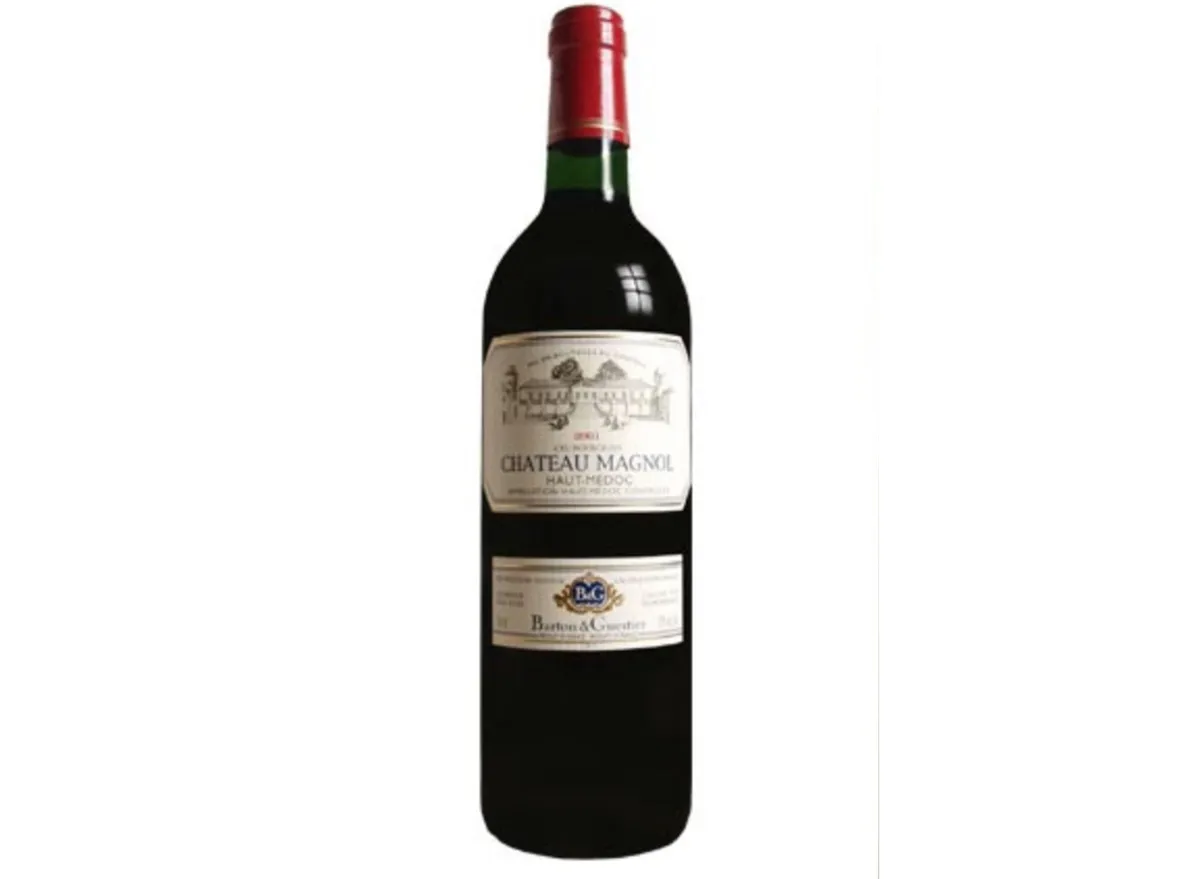 This super sweet late-harvest white blends Sémillon, sauvignon blanc and muscadelle for a rich, buttery, honey-soaked flavor profile. The award-winning Barton & Guestier Sauternes is a natural choice for desserts, like a custard with poaches peaches or tarte au vin. But it can also amp up savory meals, like drunken chicken or lobster curry.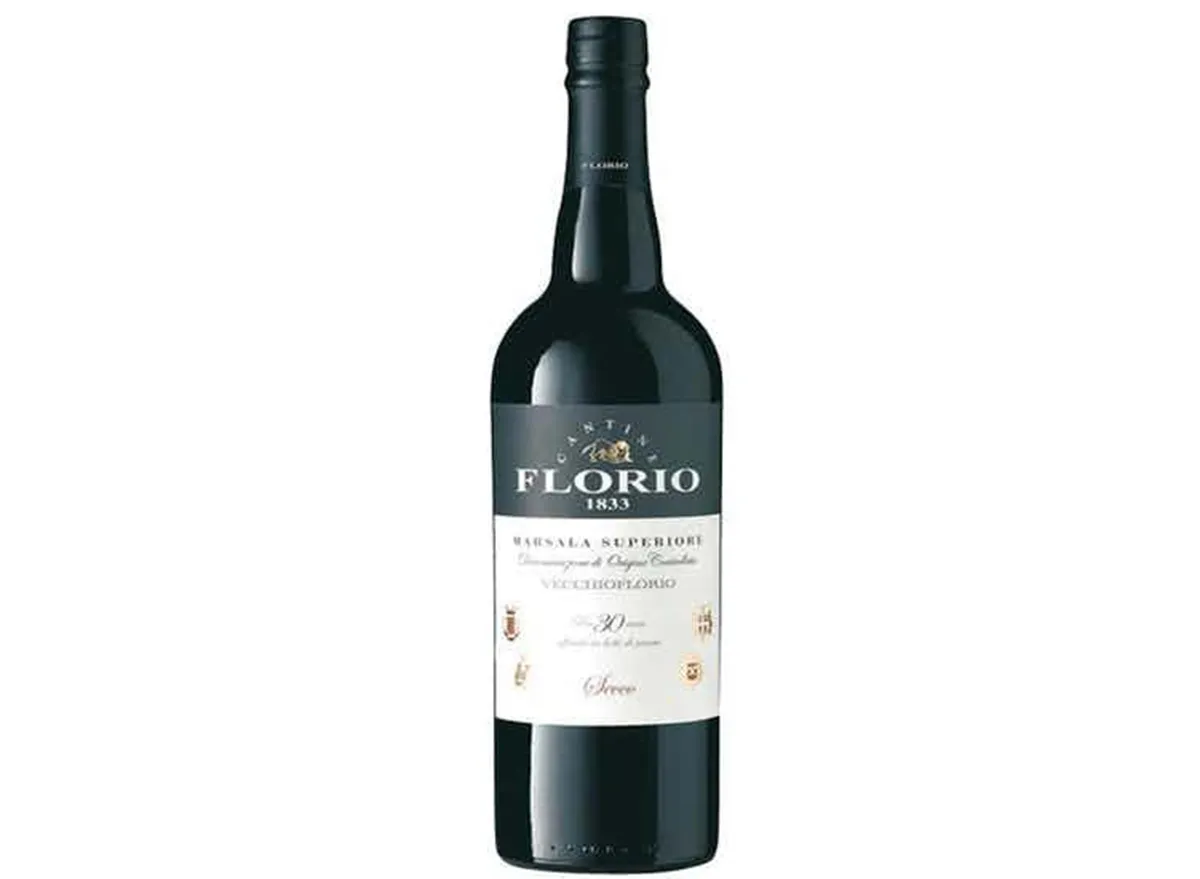 Chicken and veal marsala are surely a no-brainer in terms of cooking with this unique fortified wine, but you may be surprised at how versatile it truly is. Get creative by using dry marsala in other savory entrées, like mushroom gorgonzola lasagna or veal croquettes, where it adds a subtle nutty flavor.
Try Florio Dry Marsala, which flaunts decadent notes of maple and vanilla.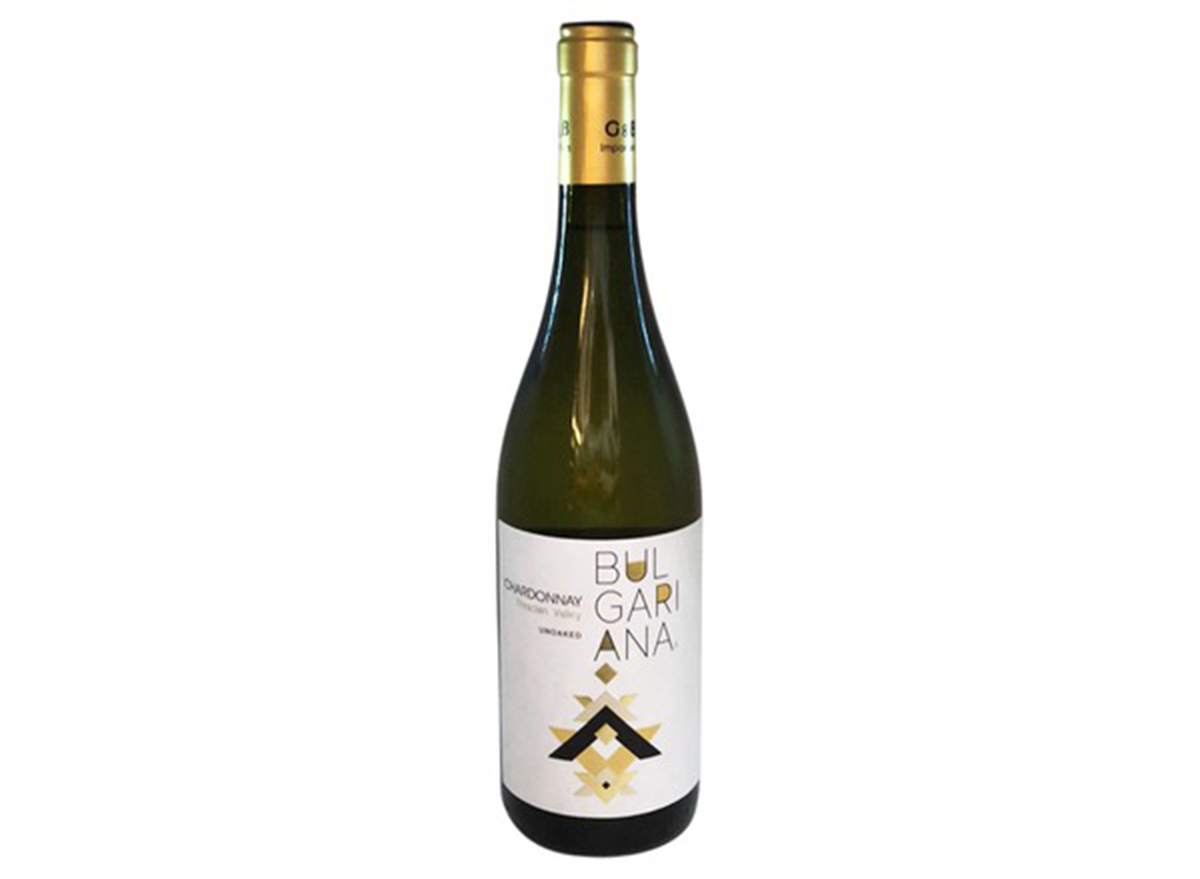 An oak-aged chardonnay maybe just a tad too rich for some recipes. That's why Hopkins suggests considering unoaked varieties—which have an equally full-body, without the cloying buttery taste.
Bulgariana Unoaked Chardonnay adds some refreshing acidity to everything from seafood stew to braised chicken with artichokes.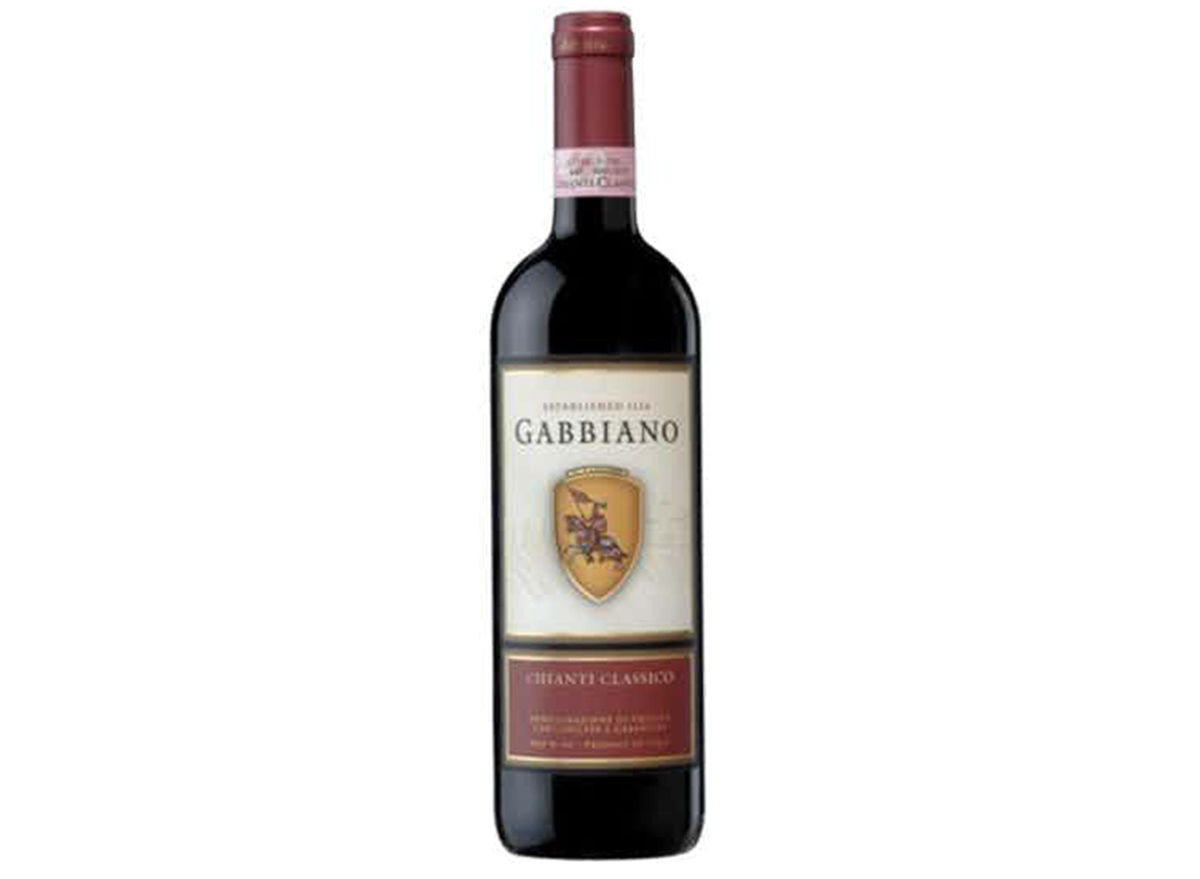 The high acidity of this red blend makes it a standout wine for cooking— especially for marinades.
The medium-bodied Castello di Gabbiano Chianti Classico is bottled after spending 8-10 months aging in French oak casks, resulting in silky tannins and some subtle spice. Use it to enhance the zesty flavors in Italian tomato-based sauces, like marinara and meat ragu.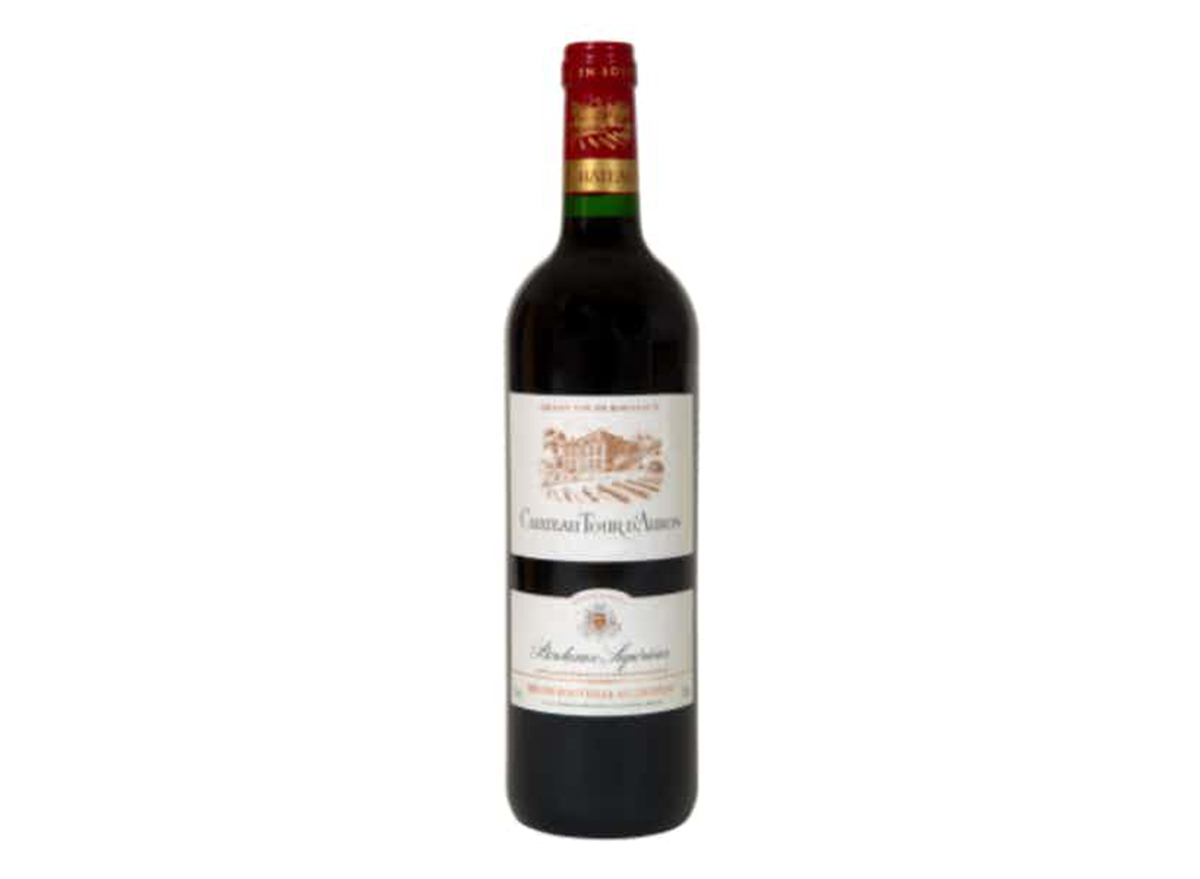 What do you get when you mix Cabernet Sauvignon and Merlot? This medium-bodied red, which can vary in its proportions of each varietal. These hearty, highly structured blends are an ideal fit for heavier dishes, like slow-roasted beef with classic French Bordelaise sauce. Take a cue from Hopkins, and add a splash of Bordeaux when braising lamb shanks.
There are a number of budget-friendly Bordeaux blends out there, but Chateau Tour D'auron Bordeaux Superieur stands out. This blend of 75 percent merlot, 15 percent cabernet sauvignon, and 10 percent cabernet franc. It is fermented naturally with wild yeasts, resulting in a nuanced, complex flavor profile.
The super high tannin content in this Italian red makes it a perfect addition to red meat, and its high acidity can be advantageous for braising. Try boiling pasta in Nebbiolo, and tossing it with olive oil, walnuts, and Parmigiano-Reggiano cheese.
Guidobono Langhe Nebbiolo is well-balanced and features notes of black pepper and spice on the finish, which makes it an outstanding choice for radicchio risotto, or roast wild boar.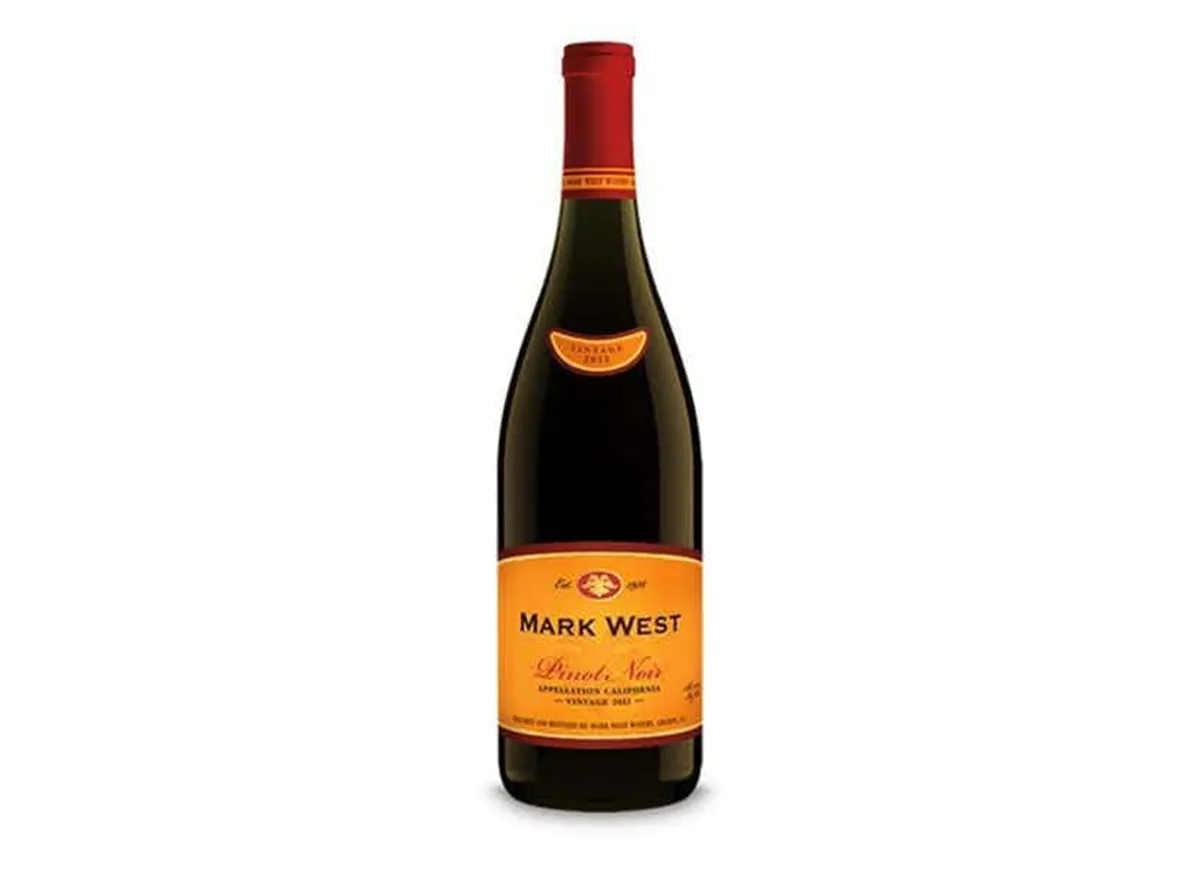 It could easily be argued that pinot noir should be in every cook's pantry. This light-bodied, highly versatile red can add subtle depth to reduction sauce, which can be drizzled over anything from salmon and tilapia to pork loin. Note that the jammy notes of a lighter, fruiter pinot noir will pair well with chicken and pasta, while a more full-bodied pinot noir is better suited to game meat and stews.
The medium-bodied Mark West Pinot Noir strikes a nice compromise between the two types, with a relatively dry flavor profile and soft tannins that would mesh nicely in just about any recipe calling for red wine.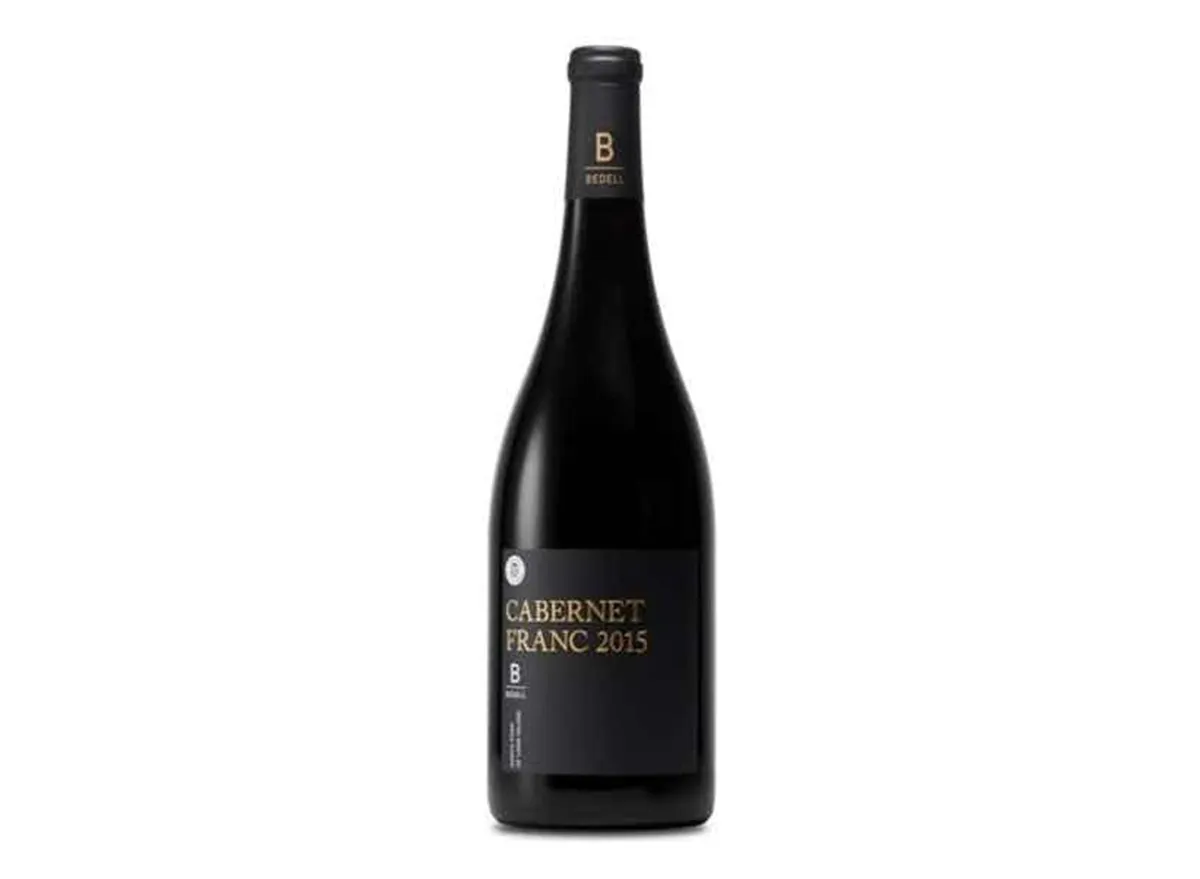 This notoriously spicy wine isn't just an ideal choice to serve with food; it's also an ideal one to cook with. You can use it in just about any recipe that you'd use Cabernet Sauvignon in. The difference is, Cabernet Franc serves up some serious savory notes (think roasted bell pepper).
Bedell Cabernet Franc is as elegant as it is approachable. Use this herbaceous red in a vegetable farrotto, rigatoni with spicy sausage, or roasted duck.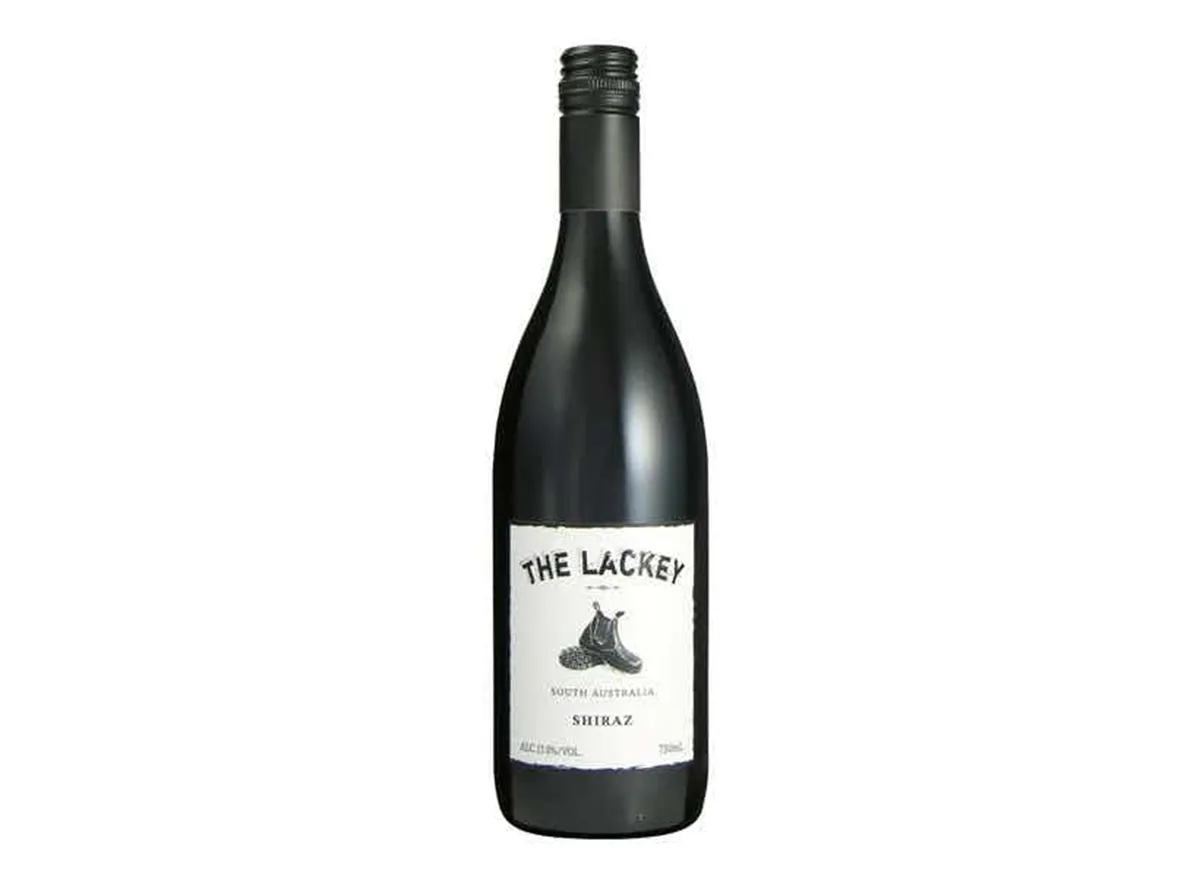 This bold, boisterous red is best used in recipes that aren't shy on flavor (otherwise the wine may overwhelm the dish). It stands up well in a peppercorn sauce, which you can serve over blackened ahi tuna steak or filet mignon.
For cooking purposes, look for one that's on the dry side like The Lackey Shiraz—an Australian red showcases all the earthy, spicy notes you'd expect from this varietal.
Fruit-forward with soft tannins, merlot is the perfect red to cook with when a pinot noir is too light but a cabernet sauvignon is too intense. Incorporate it into pot roast or beef Bourguignon, or use it to punch up a glaze for grilled spare ribs. With plenty of warmth and spice, Ghost Pines Merlot offers the perfect addition to a hearty turkey chili.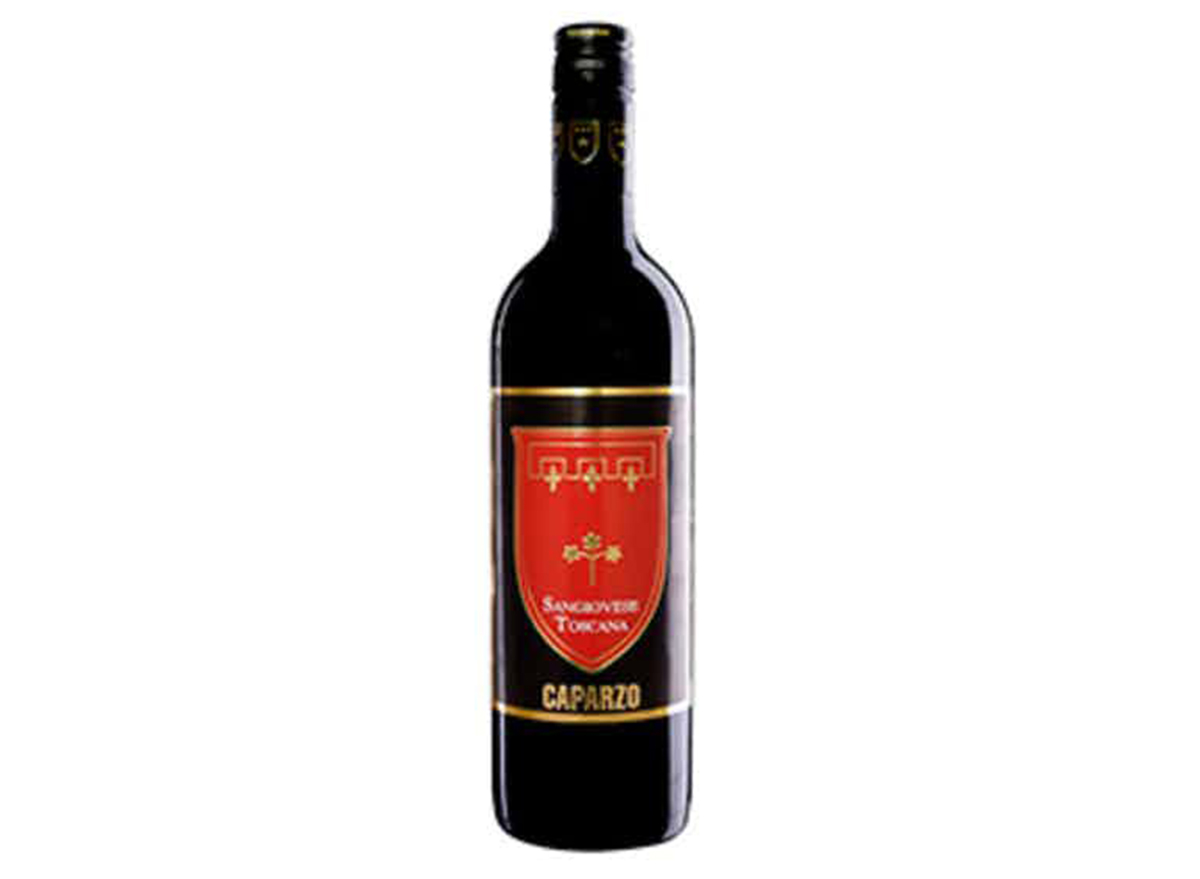 The savory character and medium weight of this Italian wine makes it a foolproof choice for cooking—particularly tomato-focused dishes, which bring out a rustic Sangiovese's earthy flavors of oregano and thyme. You can even use this zesty wine to add complexity to homemade cranberry sauce.
Caparzo Sangiovese hails from Tuscany, which has a stellar reputation for growing Sangiovese grapes in particular. Use this full-flavored wine in everything from chicken cacciatore to veal chops with pancetta.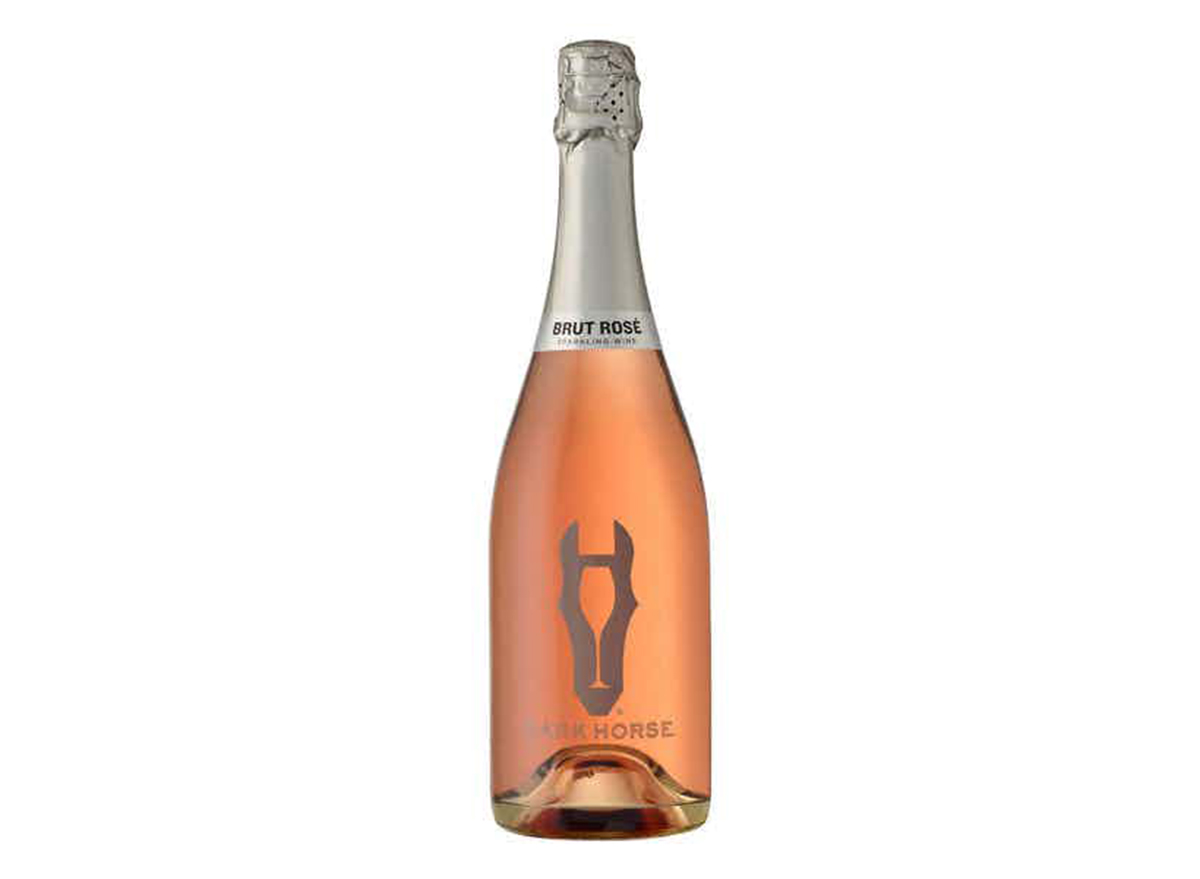 6254a4d1642c605c54bf1cab17d50f1e
Rosé is a bit of a chameleon where cooking is concerned, and it can be used in place of any white wine. With its bright acidity and fruity overtones, it makes a perfect addition to a pan sauce or reduction sauce for salmon or shrimp.
Dry Provençal-style rosés work well in dishes like brick chicken with bacon or risotto with beets and goat cheese. Fuller-bodied rosés (like cabernet or syrah) can be used to poach fruit. Add a lighter sweet rosé (like pinot noir) to cream cheese frosting.
When you're enjoying oysters at home, add a glug of Dark Horse Sparkling Brut Rosé to a homemade mignonette to give it a summer-ready spin.
Most chefs keep a bottle of dry sherry in their kitchen, and with good reason. A dash of this fortified wine can add dimension to a variety of dishes, from a creamy crab soup to vegan shepherd's pie.
Hartley & Gibson's Fino Very Dry Sherry adds a nutty twist to pork, chicken, or beef stir fry.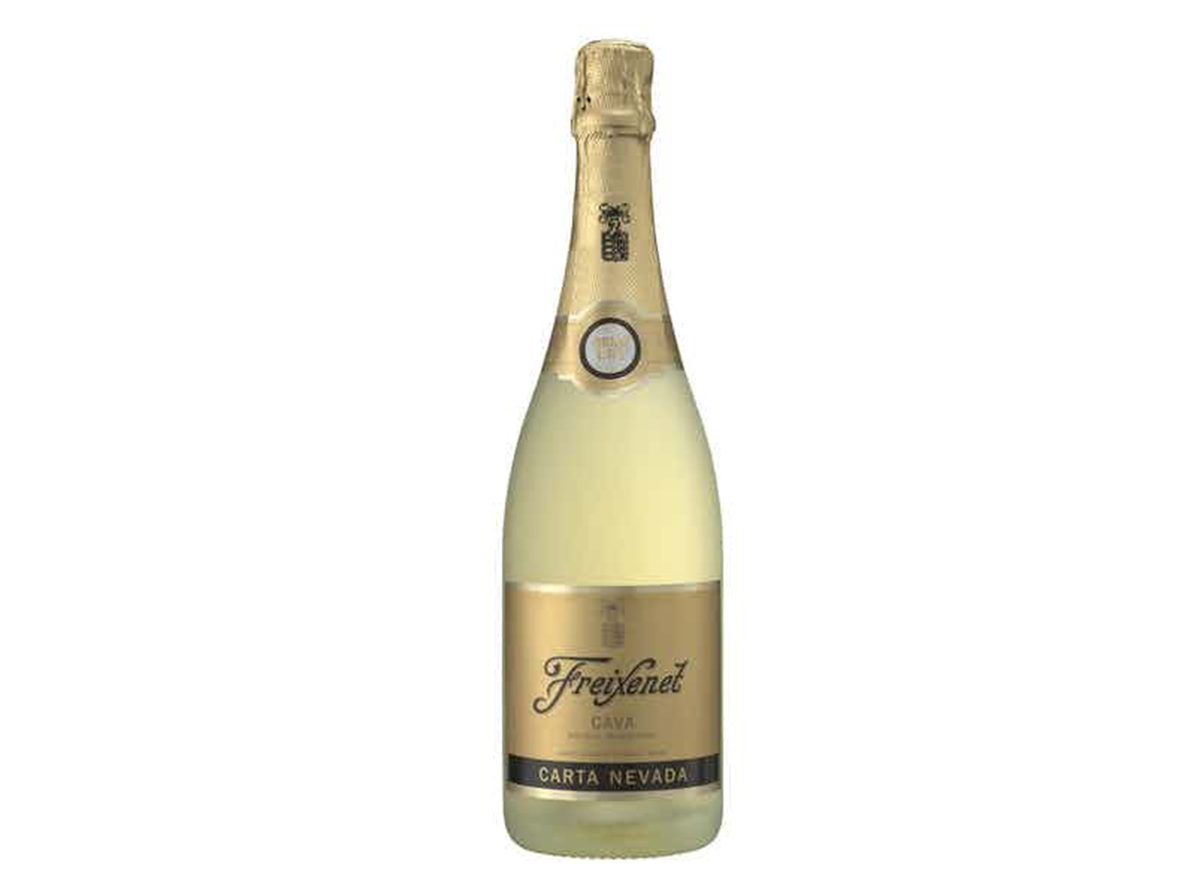 Nothing makes a dish taste instantly more indulgent than a splash of bubbly. So, on a celebratory occasion (or just because), consider cooking with cava—Spain's answer to Champagne. Add it to a cheesy bisque or fondue to give it a luxurious twist.
The Carta Nevada Cava Blend strikes a balance between dry and sweet, so it can just as easily work in savory dishes (like fettuccine with cream sauce) as it can in desserts (like strawberry pound cake).
This light-bodied white can range vastly from dry to sweet, with some sitting right in the middle. But rest assured that regardless of which Chenin blanc you choose, this cooking wine will be just as easy to cook with as it is to drink.
The off-dry Pacific Rim Chenin Blanc adds a fruit-forward touch to sweet and sour sauce or braised turkey legs.
While Riesling has a reputation for being sticky sweet, there are plenty of flavorful options that aren't total sugar bombs, which tend to be more versatile in regards to cooking. To find a drier style Riesling, look for one with a higher ABV (at least 11 percent), which will have a lower concentration of residual sugar.
The crisp and citrus-forward Chateau Ste. Michelle Dry Riesling adds character to a savory soufflé or stuffed seabass.
Got some leftover prosecco lying around from your last house party? The phenomenal thing about cooking with this sparkling wine is that you don't have to worry if it's starting to go flat, because the bubbles dissipate when exposed to heat anyway. Even though the majority of proseccos are produced in a dry style, the fruity flavors tend to lend themselves better to sweet dishes, like panna cotta or peach cobbler.
Zonin Prosecco boasts a delicate almond flavor, which works nicely in a cream sauce for lobster ravioli, or a tiramisu.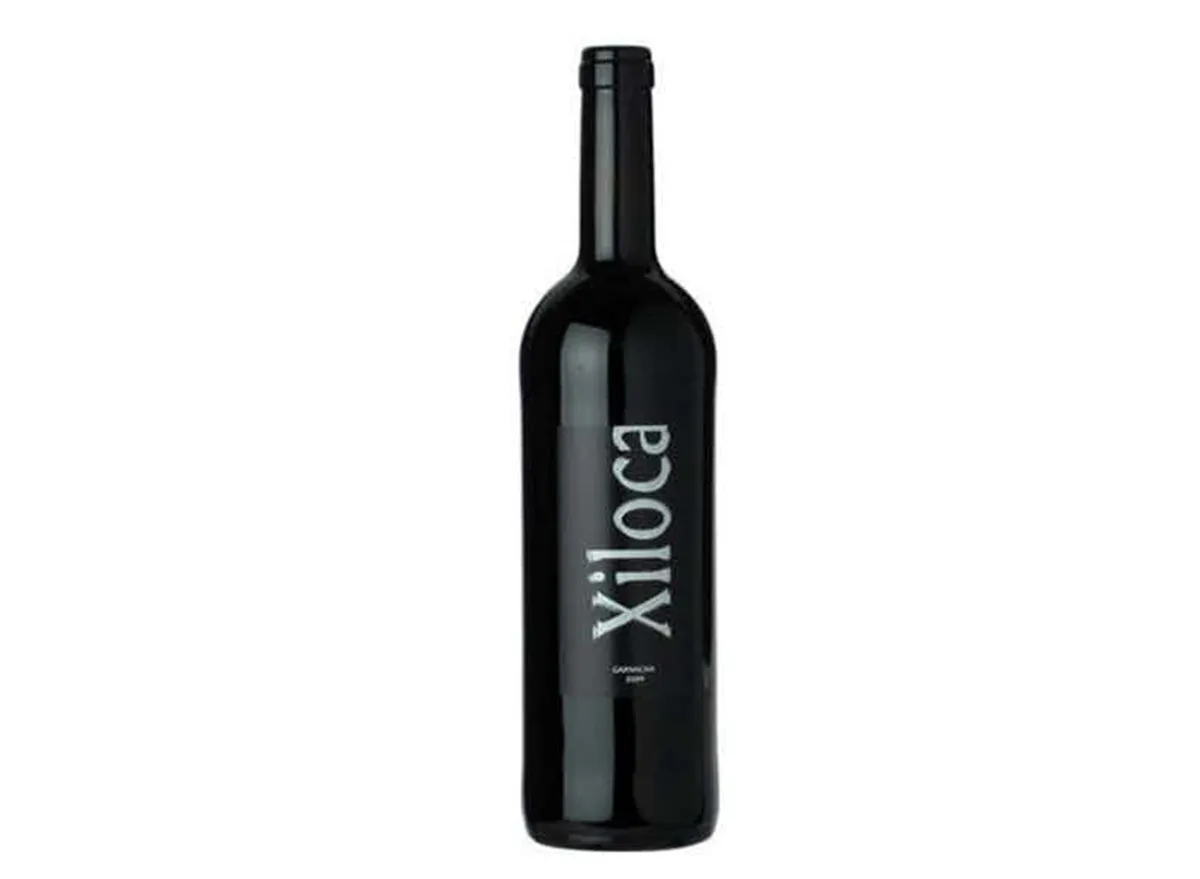 It's Grenache's spiciness that makes it a spectacular choice for Thai and Indian curries. And since it falls right in the middle of the spectrum in terms of body, tannins, and acidity, it's remarkably versatile.
The earthy minerality and subtle cherry notes of Xiloca Garnacha provides a wonderful complement to game meat.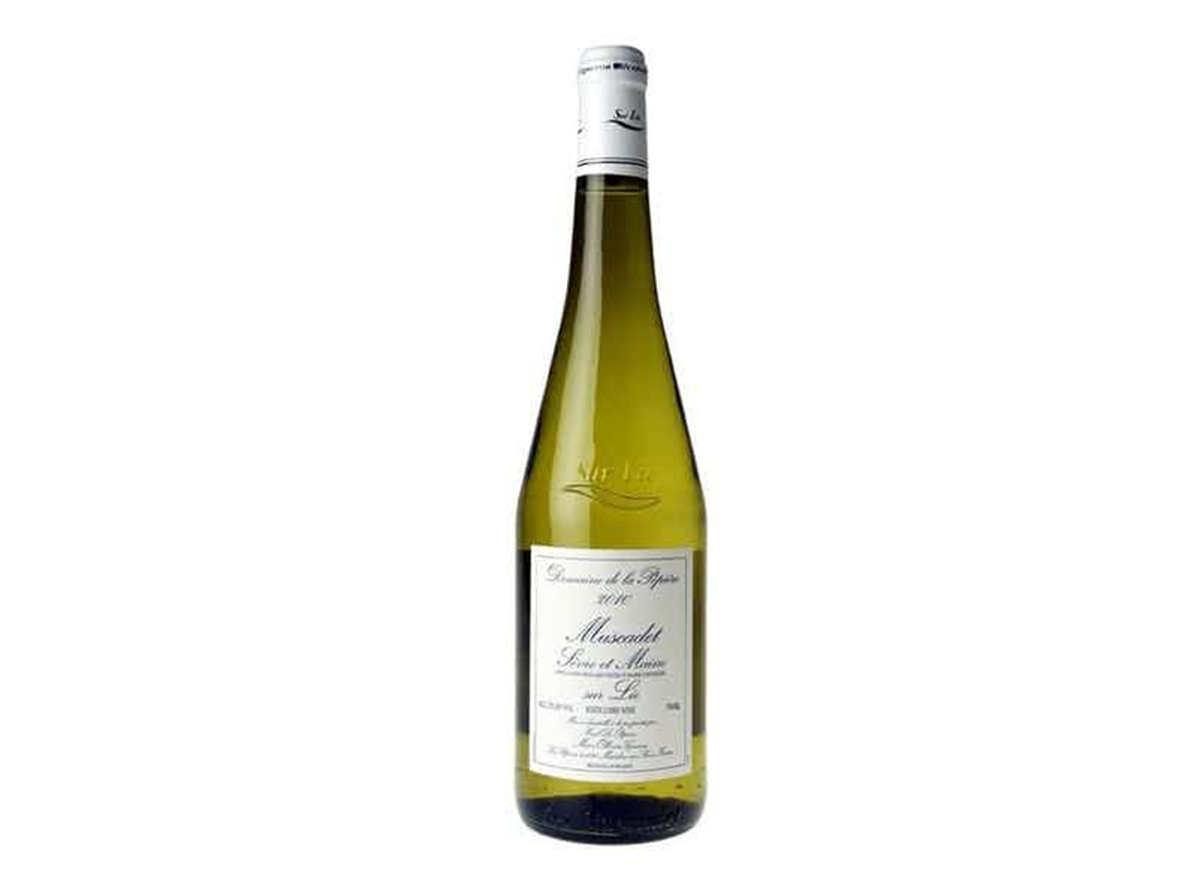 The saline-like quality to this bone-dry French wine sets it apart from all the other whites. It also makes Muscadet a reliable choice when you're cooking seafood.
Case in point: the briney, full-bodied Domaine de la Pepiere Muscadet Sevre-et-Maine Sur Lie is a no-brainer for grilled or baked oysters.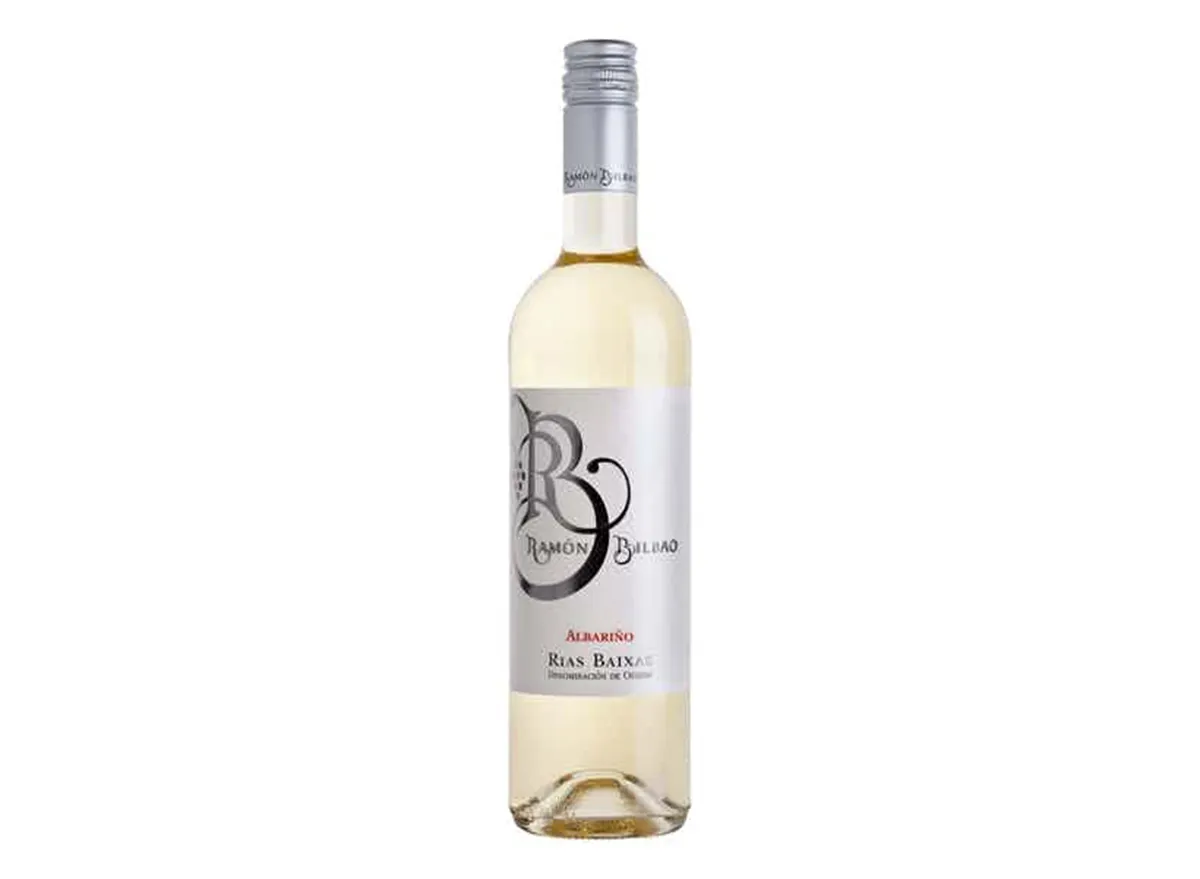 Zingy and acidic Albariño has an unusual flavor profile. Not only does it tend to have a slight bitterness, but it also often has a subtly salty finish. That makes it all the more interesting to cook with, though.
Since it's a Spanish wine, Ramon Bilbao Albarino is a sure bet for dishes like arroz con pollo, or grilled shrimp with garlic mojo sauce.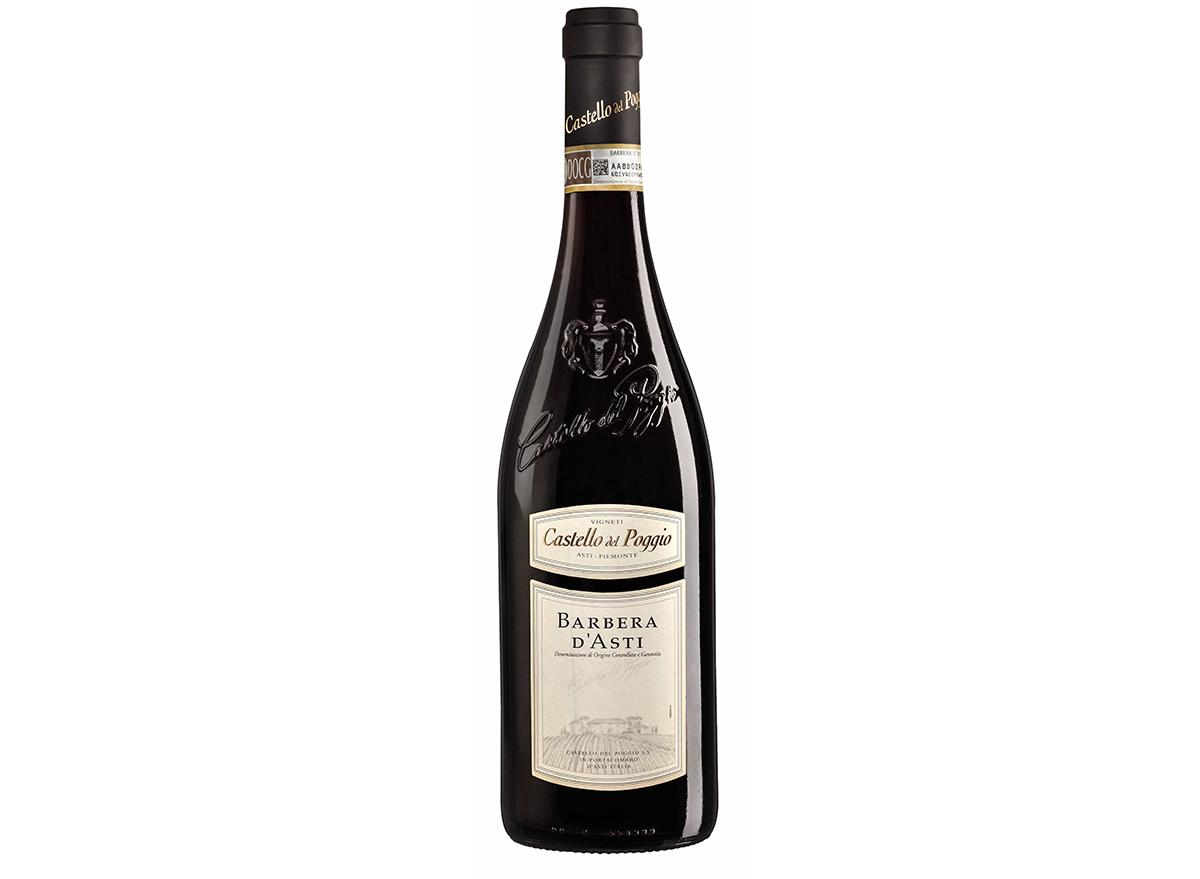 This robust Italian red stands up well in rich recipes, like truffle risotto and spicy beef gnocchi. It's also a super common choice for braised beef, perhaps in part due to its notes of white pepper, cinnamon, and licorice.
The lively, complex Castello Poggio Barbera D'asti will easily become your trusty standby whether you're whipping up pasta or a slow-cooker meat dish.
Can't find any of these bottles in the store? Here are the 25 Best Wines You Can Buy at Trader Joe's.
Rebecca Strong
Rebecca Strong is a Boston-based freelance health/wellness, lifestyle, and travel writer.
Read more about Rebecca