13 Best Secret Costco Shopping Hacks Right Now, Customers Say
Make the most of your regular warehouse runs by following these member-endorsed strategies.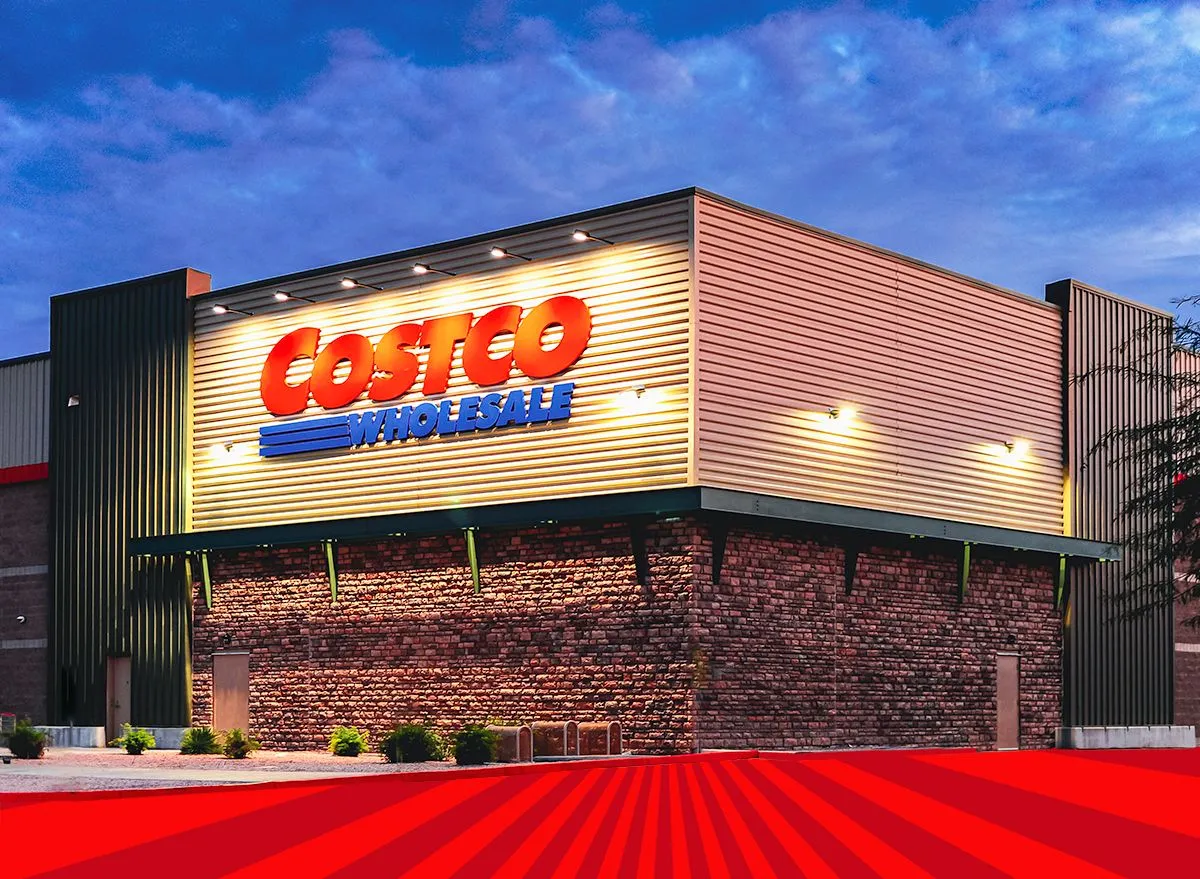 The product recommendations in this post are recommendations by the writer and/or expert(s) interviewed and do not contain affiliate links. Meaning: If you use these links to buy something, we will not earn a commission.
Shopping at Costco is not quite like shopping at your local supermarket. The warehouse chain has seemed to take this regular chore and turned it into a weekly bout of mental gymnastics for its members. Stocking up on everyday items in bulk becomes the norm, and scoping out the newest Kirkland Signature items is more akin to a scavenger hunt than the standard procedural stroll through the grocery aisles.
Signing up for a Costco membership does not automatically equate to huge savings. In fact, if you're not careful, you could end up buying and spending a lot more than you intended. With Costco's potential membership fee increases looming in the distance, it's more important than ever to make sure you make the most out of every trip to your local warehouse.
Helpfully, regular Costco shoppers on social media have suggested many time- and money-saving strategies—"hacks," you might say—that can help to lower your grocery bills and make your next warehouse trip as hassle-free as possible.
Avoid weekends at all costs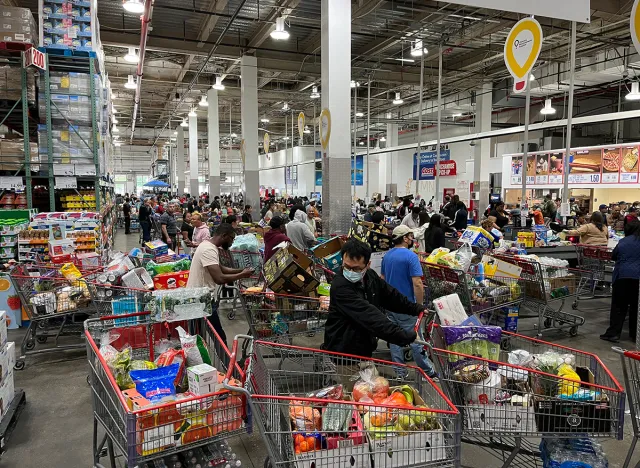 As with most shopping destinations, Costco is busiest on the weekends. Like, really, really busy! One Redditor described the typical Sunday morning scene at their local warehouse thusly: "I'm always itching to go by 8:30, but they all open at 10:00 to literally a line of people waiting. It's nuts!"
From struggling to find a parking spot to simply finding an available shopping cart, the crowds can put a damper on any Costco run. To maximize your time and avoid the majority of Costco's busy hours, shoppers says the best move is to avoid weekends altogether. Shopping later in the evening, especially on weekdays, will typically be much quieter. Keep in mind, however, that weekends are often the only time of the week when free samples will be available, depending on your warehouse.
Save big with store-brand products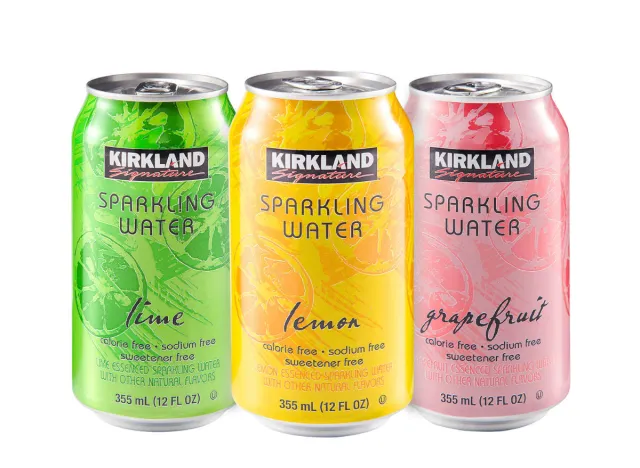 Costco sells a number of different products across its warehouse, including many major name brands. From groceries to other household goods, you will find a variety of options at different price points. Like other grocery stores, Costco also carries products under its own private label: Kirkland Signature. And, like other store brands, Kirkland Signature products usually offer better savings. As The Motley Fool explains, by cutting out the middleman, Costco does not have to charge higher prices for its Kirkland goods.
One Redditor described Kirkland products as "cheap and usually high quality," specifically calling out Kirkland-brand honey and maple syrup. "Any branded Kirkland product is a safe bet," wrote another Redditor. "The company cares about quality." In fact, some Kirkland products at Costco are fan favorites, like its Super Premium Vanilla Ice Cream.
Take advantage of discounted gift cards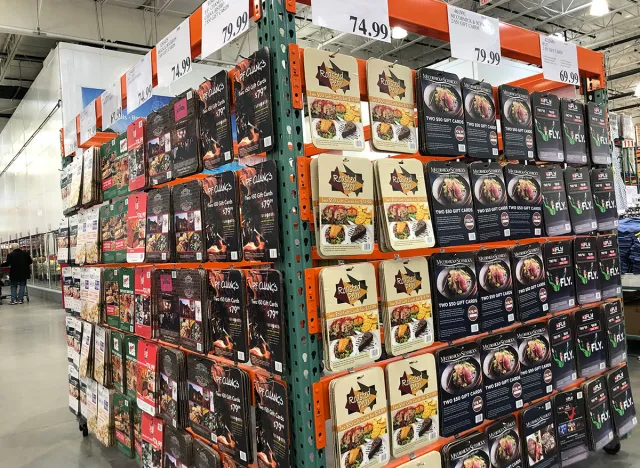 Costco sells more than just groceries and home furniture. You can shop for everything from jewelry to electronics and even new automobiles and vacation packages. When you are in a pinch for an easy gift idea, Costco also sells a variety of gift cards, including ones to local restaurants and movie theaters. Whether you are shopping for someone else or for yourself, buying gift cards at Costco is a sneaky way to save money on your next meal or trip to the movies. 
That's because Costco often runs sales on its gift cards, meaning you can get more value for less cash. As some Redditors explain, you can save quite a bit of money when Costco runs deals on gift cards, like buy-one, get-one-free deals or, say, a $100 gift card for just $75. Another Redditor recommended purchasing airline gift cards through Costco to save on future flights. It's a nifty roundabout way to give yourself a little discount on your next purchase or a great way to buy easy gifts for less.
Hack the food court menu
Costco's food court items is home to some tried-and-true favorites, including slices of pizza, hot dogs, soda, and smoothies. Any sensible Costco member would enjoy any of these items on their own, but some creative minds have come up with various menu hacks over the years.
Members are not shy in sharing their favorite food-court hacks online. Many have recently tried the so-called "Forbidden Glizzy," as one Redditor described it. This newer food court hack involves inserting the famously cheap Costco hot dog into its popular chicken bake. Pizza-wrapped hot dogs are another popular hack.
Don't skip the gas station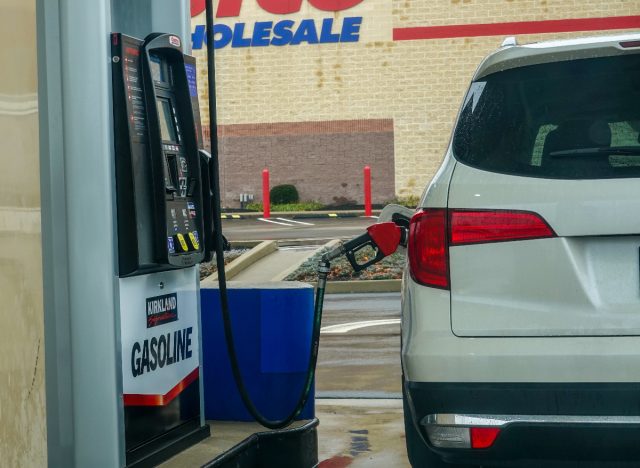 Many Costco warehouses feature adjoining gas stations for its members to use. Filling up your tank at Costco is more than merely convenient. It's a great way to save at the pump as well. Costco's gas stations are commonly cheaper than any other gas station in the area. According to Reader's Digest, Costco can keep its gas at lower prices simply due to the higher volume of cars coming through on a daily basis.6254a4d1642c605c54bf1cab17d50f1e
Bring your own shopping bags
At Costco, shopping for groceries is all about buying in bulk. You are likely to walk away with more food than you would at your local supermarket, which can easily overwhelm you if you have nowhere to put your food upon checking out. And, importantly, Costco does not have a single paper or plastic bag in sight. Therefore, it's important to come prepared with your own shopping bags.
Some Costco members have come up with creative solutions to accommodate the large volume of bulk-sized groceries being loaded up into their cars. One Redditor shared how they bring the oversized reusable blue bags from Ikea whenever they make a Costco run. Another Redditor pointed out that Costco occasionally sells its own reusable bags and to keep a lookout for them whenever they are on sale.
Download the Costco app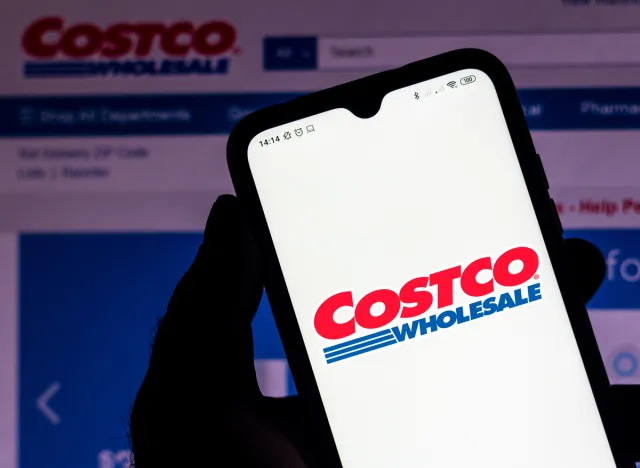 It's in Costco's best interest to keep its members up to date on the latest sales. To streamline the shopping experience and to educate members on current promotions in the warehouses, Costco has its very own mobile app members can download and use on each visit. The app also features a digital membership card, making it easier to show an associate on your way into the warehouse rather than having to dig through your wallet to find your physical card.
It takes some getting used to, and as one Redditor eluded to, the search functionality in the app could be better. But knowing about the app can help tip you off to sales you would otherwise be unaware of when shopping at Costco.
Order your food court meal during checkout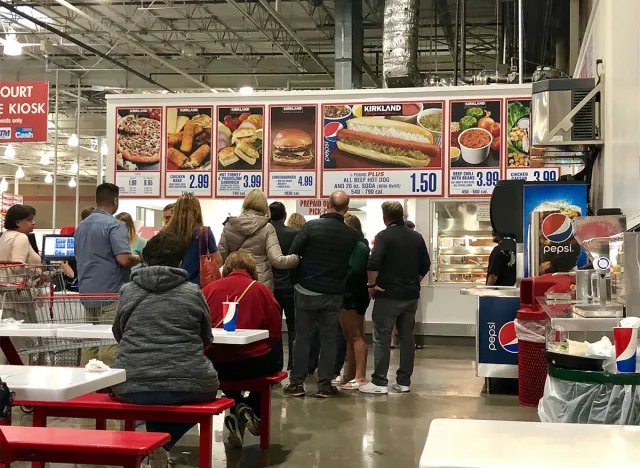 One of the highlights of a trip to Costco is a stop at its renowned food court. It's home to fan favorites like the $1.50 hot dog and soda combo, not to mention its slices of pizza and fruit smoothies. Some Costco members make the food court a non-negotiable stop every time they shop at their local warehouse, but that could be tricky depending on how busy it is that day.
Reader's Digest suggested a great hack to save time at the food court. All it involves is simply placing your food court order at the main register while you check out with your groceries. You then take your receipt from the register and show it to the food court to pick up your meal. Members have come up with other hacks that save time at the food court, too. One Redditor shared how a married couple can divide and conquer, with one waiting in line at the register while their spouse waits in line at the food court.
Seriously, get the rotisserie chicken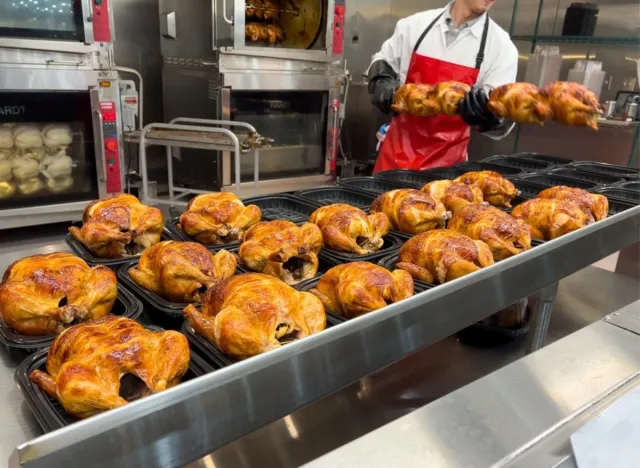 Costco is home to some rather iconic food items. One of the most recognizable is, of course, the famed rotisserie chicken for $4.99. Seemingly inflation-proof, the fully cooked chicken has been priced under $5 for years. No, it's not too good to be true, and it's totally worth grabbing on your weekly grocery run. 
There are a ton of healthy, easy meals you can make with this whole chicken, making meal planning a breeze. One Costco member shared on Reddit how versatile the chicken is, using everything down to the leftover carcass for homemade chicken broth. And at just $4.99, it's one of the cheapest grocery items you will find in the entire warehouse.
Call ahead to order your pizza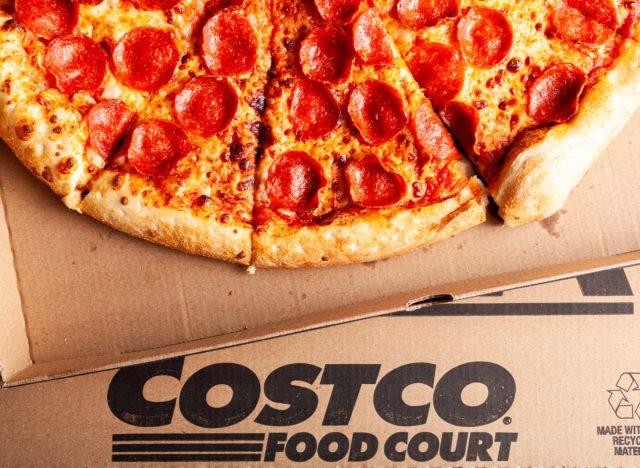 Costco's food court pizza is a fan favorite, with many members ordering slices or entire pies when visiting the warehouse. What some members do not realize is that you can actually call ahead of time to order your pizza. So, whether you plan on eating it at the end of your grocery run, or you are picking pizza up for a dinner or birthday party, there is no need to wait in line at the food court, only to have to wait even longer as the pizza is made.
Simply look up the phone number of your local Costco food court to call ahead and order your pizzas. (Note: Costco currently does not take pizza orders online.) Or, do as one Redditor does, and order your whole pizza at the food court kiosk as you begin shopping. By the time you pay for your groceries, your order should be ready.
Buy premade meals for easy dinner planning
Meal planning can be a tricky endeavor. You have to come up with several different dinners each and every week. Don't feel as though you have to make all of your meals from scratch. Buying pre-made meals means dinner is ready in a matter of minutes, and you are still spending far less than what you would by ordering takeout or delivery. When you are a Costco member, there are ways to hack your way to a cheaper weekly food bill by strategically incorporating pre-made meals into your weekly planning. 
Costco sells many different ready-to-eat meals in its grocery section, from chicken taco kits to macaroni and cheese. They are great for families, as well as single Costco members just shopping for themselves or one other person. "I buy their premade meals and kits and get 3 meals out of them," one solo member shared on Reddit. 
Learn to decode the price tags
One easy way to hack your way to more savings at Costco is to learn how to decode its price tags. It may seem arbitrary at first, but the way items are priced at Costco gives shoppers huge hints about whether that item is marked down or not.
According to shoppers, a price tag ending in .97 means that price has been cut at some point and is currently being sold at a discount. Anything that ends in a 9 (.99, .89, etc.) are manufacturer deals offered just for Costco. A price that ends in an 8 (.98, .88, etc.) means that there aren't many of that item left, and the warehouse is trying to sell them off as quickly as possible. Finally, the all-important asterisk on the price tag means that the item will not be restocked once it is sold out.
Save big by stocking up on pantry essentials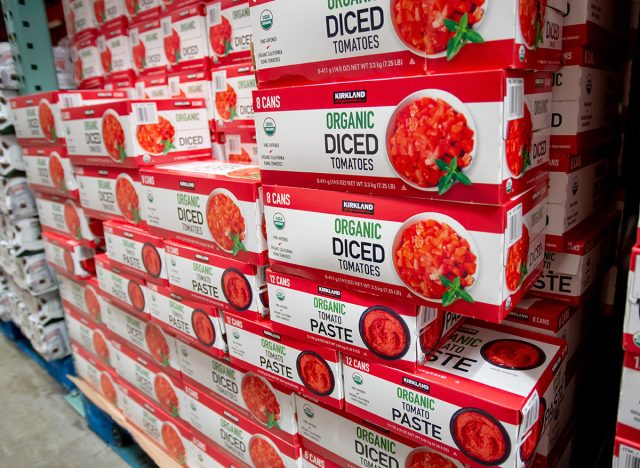 Focusing on your pantry essentials—flour, seasonings, rice, and the like–is one of the ways that Costco members can hack their way to serious savings. Just like at other grocery stores, stocking up on pantry items is generally a better way to stretch your grocery budget. With Costco, that money gets stretched even further when you remember you are buying in bulk, often resulting in a lower per-unit price. 
"Buying ingredients is generally a better deal than buying processed foods," one Redditor pointed out. "Nuts, honey, rice, flour, raisins, and other pantry staples are all good to buy at Costco." Another Redditor shared that their local Costco sells certain pantry items like coconut milk and quinoa at lower prices than what they could find at any other supermarket. You can likely shop around for the best prices on other things like organic produce, meat, and dairy, but when it comes to pantry items, sticking with Costco is often going to be the best way to hack your grocery budget.
Carly Neil
Carly Neil is a freelance writer specializing in all things food, travel, Disney, and theme parks.
Read more about Carly