12 Restaurant Chains You'll See Everywhere in 2021
The pandemic has proven profitable for these nationwide chains, so now they have their sights set on expanding.
COVID has dealt a massive blow to America's restaurant industry, forcing some beloved restaurants into bankruptcy or to shut their doors forever. This summer, hundreds of chain restaurant locations closed up shop, but the move may have been a sad-but-necessary slimdown.
In fact, some chain restaurants are enjoying a bit of a renaissance in 2020 that's setting them up for major success in the year ahead. This is particularly true for those possessing the ingenuity (and capital) to pivot their focus toward pandemic-era demands—aka more convenience, comfort, value, and yes, minimal contact.
The following restaurant chains seem to have all of those resources and goals in common, which is why we think you'll be seeing a lot more of them… well, everywhere, as we head into 2021 and beyond. (But first, please join us in observing a moment of silence for these Saddest Restaurant Closures From Every State.)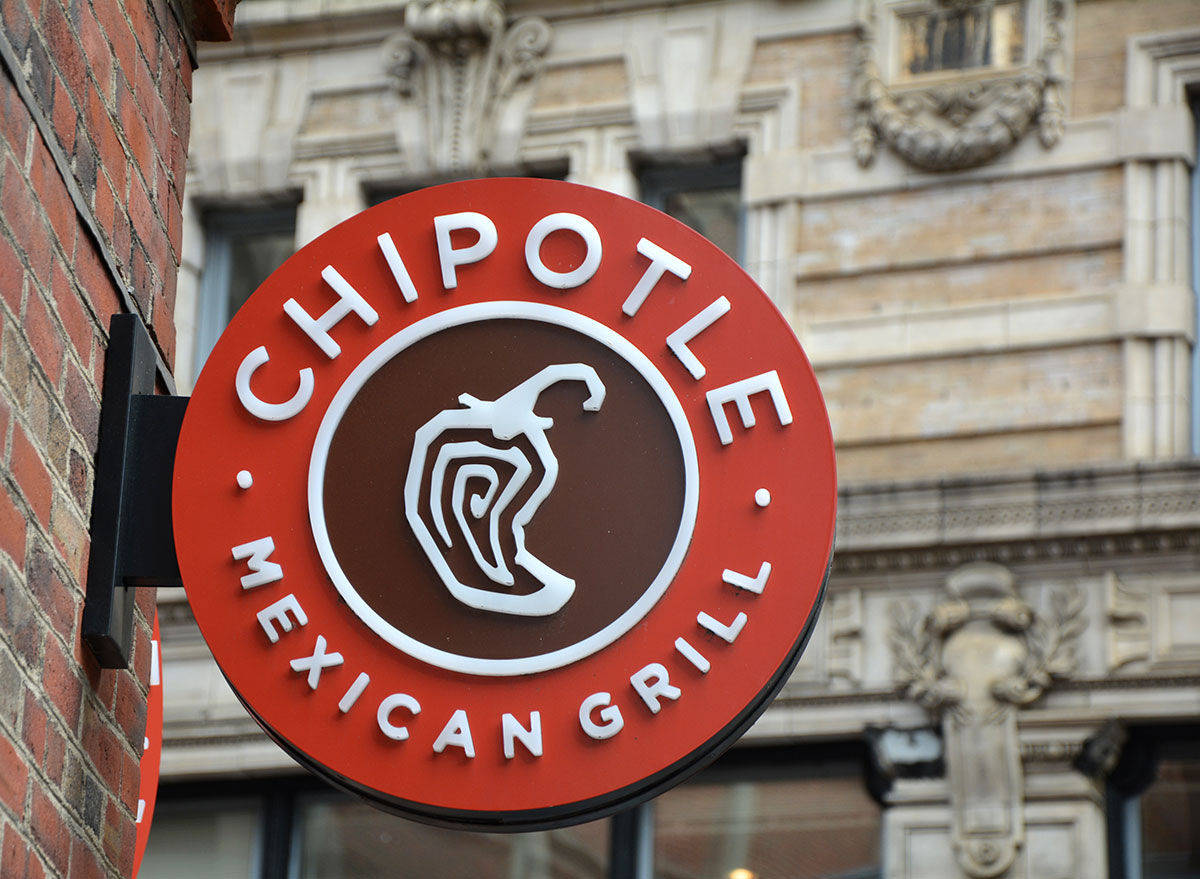 Sales at Chipotle have basically exploded since the pandemic began. According to restaurant industry website, Restaurant Dive, Much of Chipotle's success can be attributed to the substantial investment the company made in its digital business prior to the pandemic. That digital business, which includes online ordering, delivery, and mobile pickup lanes (dubbed "Chipotlanes"), has been so effective that it's now projected to exceed $2.5 billion by the end of 2020, according to CEO Brian Niccols.
Now, with the opening of its first digital-only restaurant, Chipotle stands poised to expand into urban markets where space limitations would have precluded indoor dining—if the pandemic hadn't gotten there first. Assuming its take on the "ghost kitchen" is as successful as the rest of its foray into post-pandemic restaurant styling, you should prepare yourself for seeing a lot more of Chipotle in the coming year (albeit not necessarily in person).
Here are 30 secrets you'll only hear from Chipotle insiders.
Although Domino's has struggled during the pandemic, it closed only one store during the second quarter of 2020. Sales have been through the roof, and the company's plans to expand to 25,000 locations by 2025 are still chugging along,—albeit guardedly, reports Restaurant Business.
So, what's the secret to the Ann Arbor-based pizza perennial's fortitude? Domino's has been ahead of the innovation curve for most of its 60 years in business. In fact, the fast-food pizza chain is so far ahead of the innovation curve that while it may actually be the OG ghost kitchen, its massive business model could prove impossible for newer restaurants to imitate, according to Restaurant Business's The Bottom Line.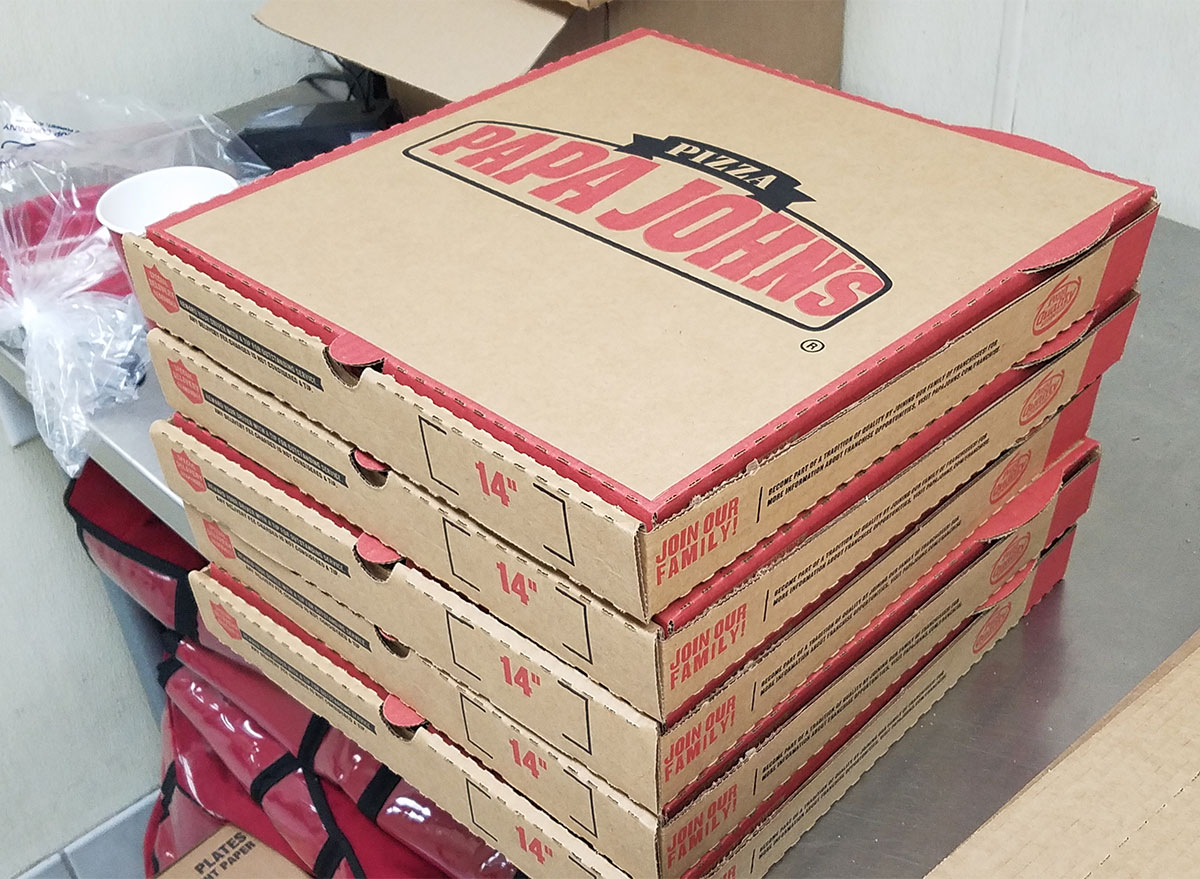 A year before the pandemic hit, Louisville, Kentucky-based pizza chain, Papa John's was "scrambling," reported Restaurant Business. Today, Papa John's is on a roll, with record-breaking sales and plans to expand by a total of 1,380 new locations, including 180 in North America.
While expansion is generally a good thing for chain restaurants, it shouldn't be on your personal to-do list. So, if you're planning on partaking in Papa John's, best stick with the healthy pizza choices—and consider steering clear of the Grilled Buffalo Chicken Papadia, which just made our list of the top 28 unhealthiest fast foods of 2020.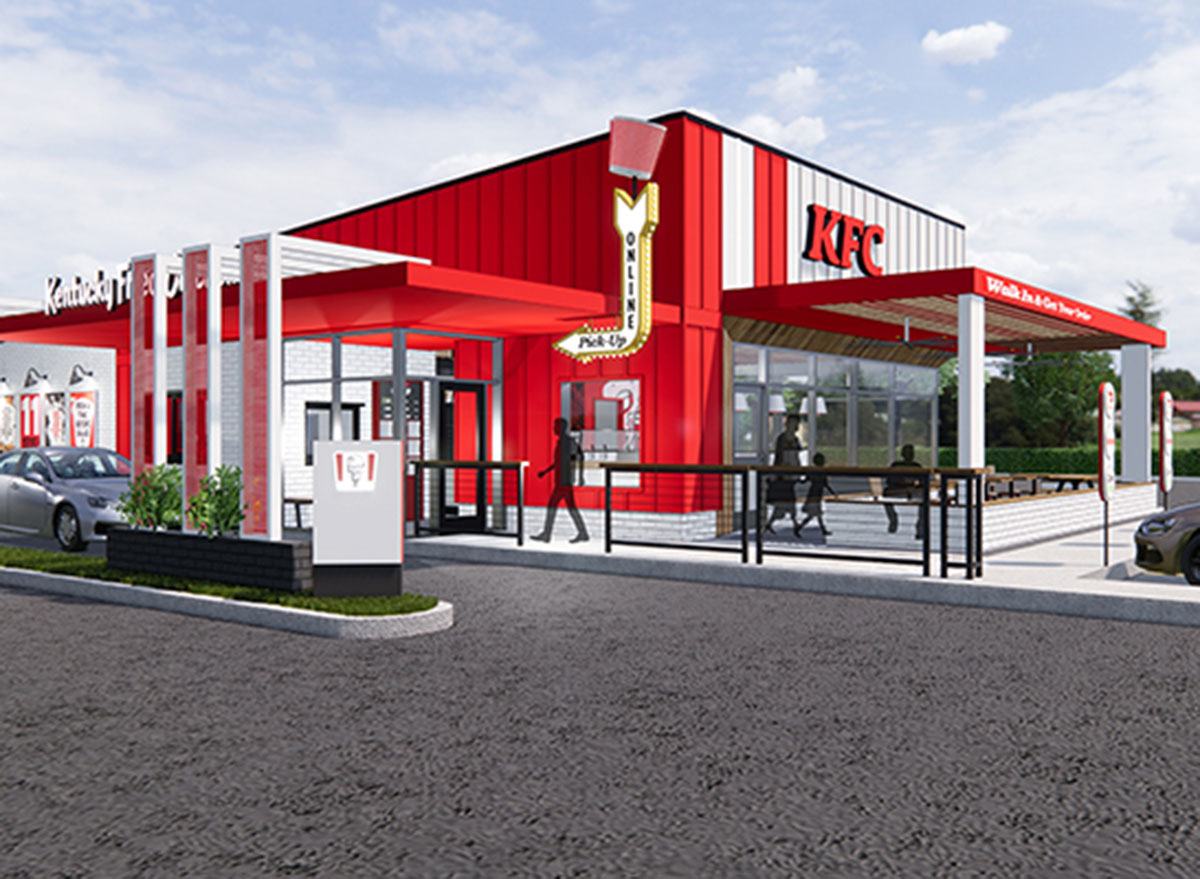 KFC has a lot going on its favor at the moment. Not only does it have a sexy new Colonel Sanders who bears a striking resemblance to Mario Lopez, it also has a compelling new restaurant model in mind, one which promises to render the notion of human contact (at least in the context of picking up a bucket of Original Recipe) obsolete.
According to a plan unveiled by KFC in mid-November, new KFC restaurants are expected to feature "cubbies" designed especially for BOPUS (buy-online-pickup-in-store), twice as many drive-through lanes, enhanced parking for the benefit of delivery drivers, and curbside pickup. Here are the best and worst foods (from a health perspective) that you can get from KFC.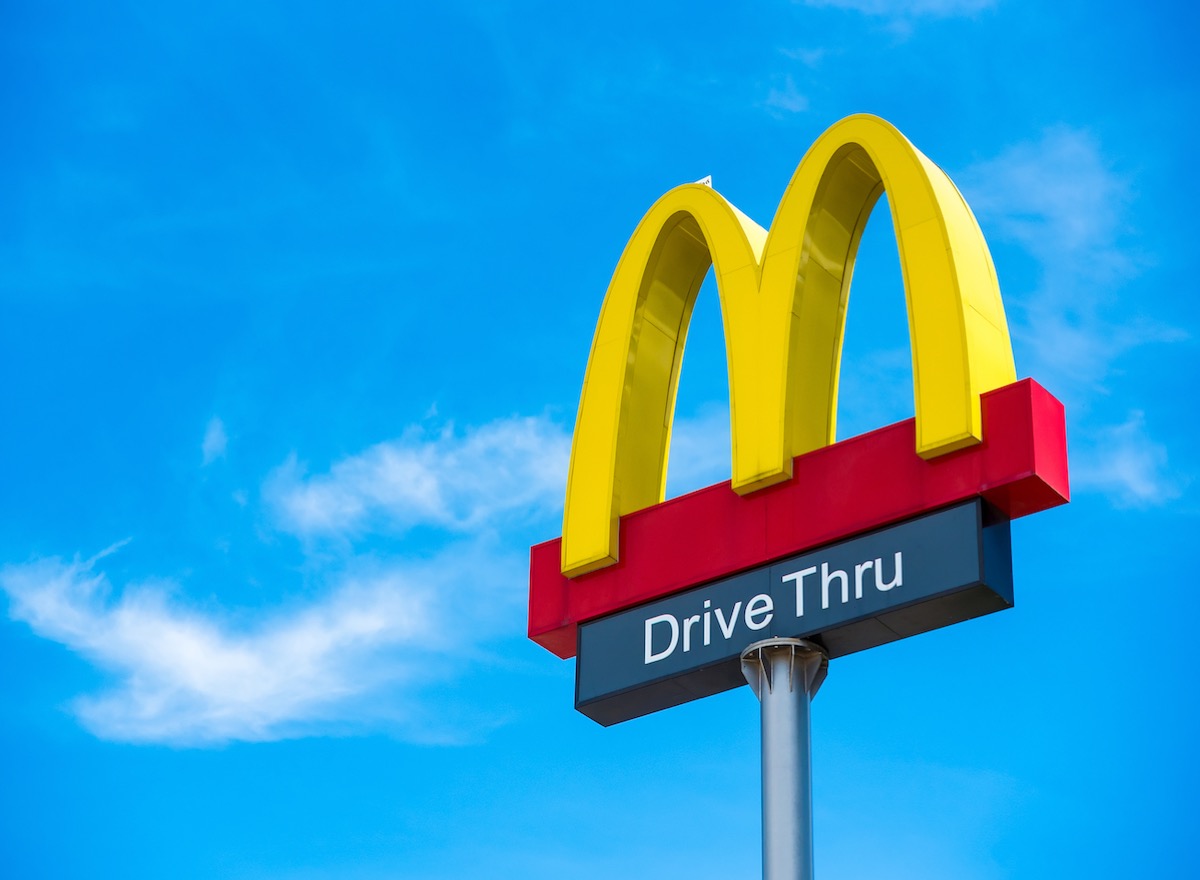 Sure, McDonald's closed 200 locations this year. But given that it started with 34,000, that's less than one percent of its footprint. In addition, the pandemic has only made McDonald's sales stronger —particularly delivery sales, which have tripled, according to Restaurant Business.6254a4d1642c605c54bf1cab17d50f1e
So, it would appear that McDonald's isn't going anywhere anytime soon… other than to new and additional locations featuring such innovations as fewer seats (if any seats at all), conveyer belts, and automated ordering (as in no humans are involved, except maybe you). And don't miss these 8 major upgrades already in roll-out.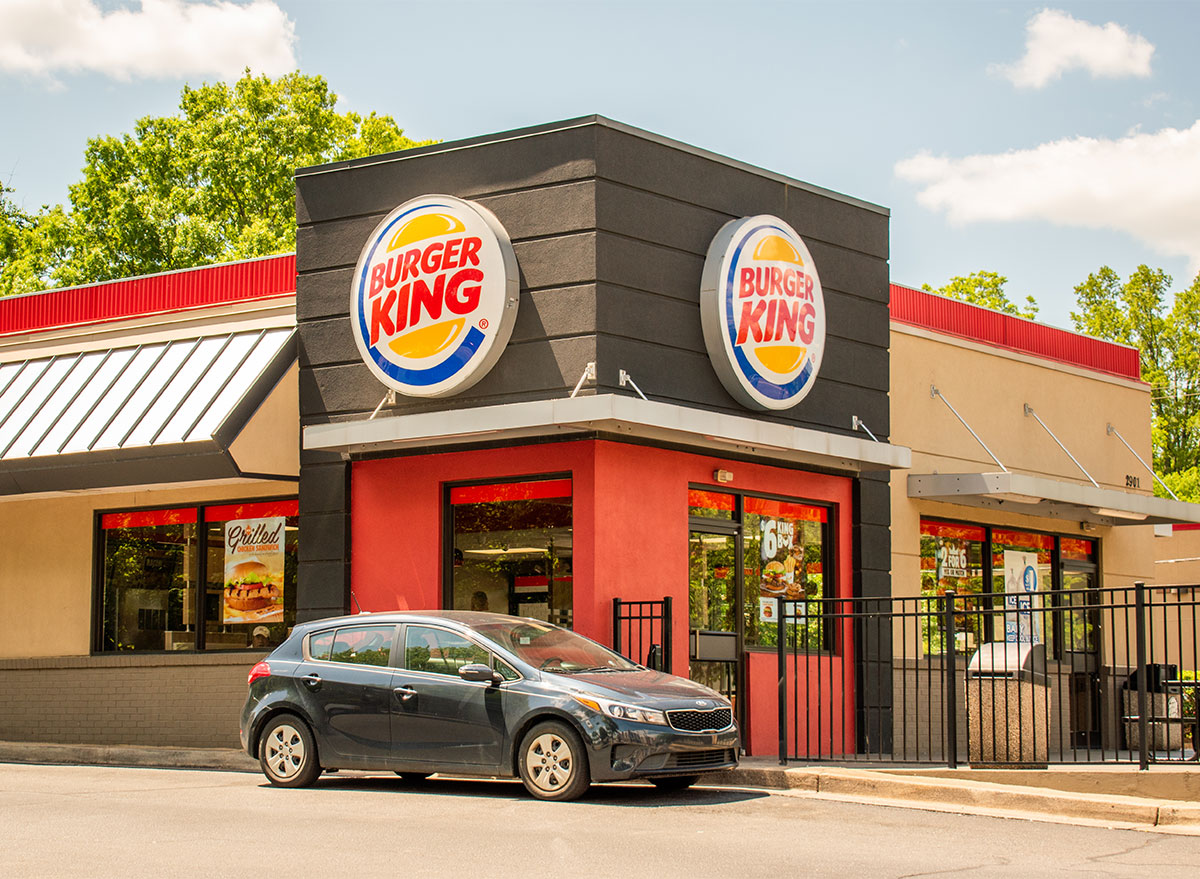 Another chain restaurant that has seen closures as a result of the pandemic is Burger King. In addition, the Home of the Impossible Whopper scuttled major pre-pandemic expansion plans. However, it has since replaced them with blueprints for the "Restaurant of Tomorrow."
Starting in 2021, Burger King will begin launching newly designed venues that are 60 percent smaller than their current design and whose drive-thru will feature a conveyor belt that delivers food straight to your car. Here are more of the surprising changes Burger King's new state-of-the-art locations have in store.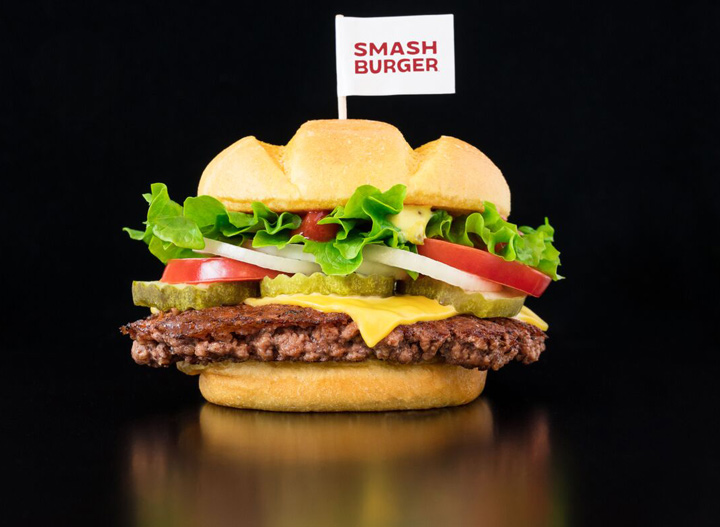 Although Smashburger closed 78 locations in the past three years, lockdown cravings for "better burgers" earned the adored chain a 436.7% increase in digital orders. Fresh off that success, Smashburger's new goal is to open 40 or more locations during 2021. And did we mention that you'll soon be able to get breakfast there?
To help ensure its success, Smashburger plans to continue its pandemic-positive approach with contactless cubby-system pickup, a more intuitive curbside pickup system, and updates to its app and website to provide a faster, frictionless experience.
Perhaps you know Dickey's Barbecue Pit for its customer rewards programs or its Valentine's Day deal that virtually promises you'll get lucky (with a generous portion of Texas-style smoked meats and savory sides at a fairly reasonable price). But CEO, Laura Rea Dickey, hopes you'll also come to appreciate the fact that Dickey's is adding not only virtual kitchens to its current lineup of nearly 500 locations but also online training for its barbecue masters.
"Over the course of this next year we are focusing on upgrading our Barbecue University Online program," Dickey told Eat This, Not That!. "And while nothing compares to a hands-on training experience working the pit or cutting a brisket, our advanced program aims to give franchisees and pit crews an opportunity to improve their skills from wherever they're working."
In a year in which people pretty much just stayed home, you'd think it might be difficult for a lobster-themed restaurant to keep its head above water. But not Red Lobster. In fact, Red Lobster's sales from delivery orders have tripled during the pandemic.
Riding that wave, the seafood giant announced in mid-November that it has opened its first "ghost kitchen," choosing downtown Chicago as the venue. As CEO Kim Lopdrup said in a press release, this move "will enable us to reach new guests who are not currently served by our existing brick-and-mortar restaurants." Lopdrup also noted that opening a ghost kitchen is a "natural next step in expanding" Red Lobster's business. Before you place your order, here's what diet experts recommend from the Red Lobster menu.
With obesity (and related conditions) having been identified as a risk factor for more severe COVID-19 illness, healthy eating has never been more important than now. Unfortunately, COVID-19 has also put the kibosh on the salad bar—leaving Americans with the choice of either having to prep their own salads or foregoing salad for the foreseeable future. That's where the national made-to-order salad chain, Saladworks, comes in.
Saladworks has been quietly making salads to order for 34 years. But the pandemic has raised its profile significantly. In addition to opening a number of ghost kitchens throughout 2020, it has also been working on filling the void left by the loss of grocery-store salad bars. Saladworks has opened seven outposts in grocery stores so far and plans to open another 10 during the first quarter of 2021. So, even if the salad-making chain was never on your radar before, you can expect to see a lot more of it going forward.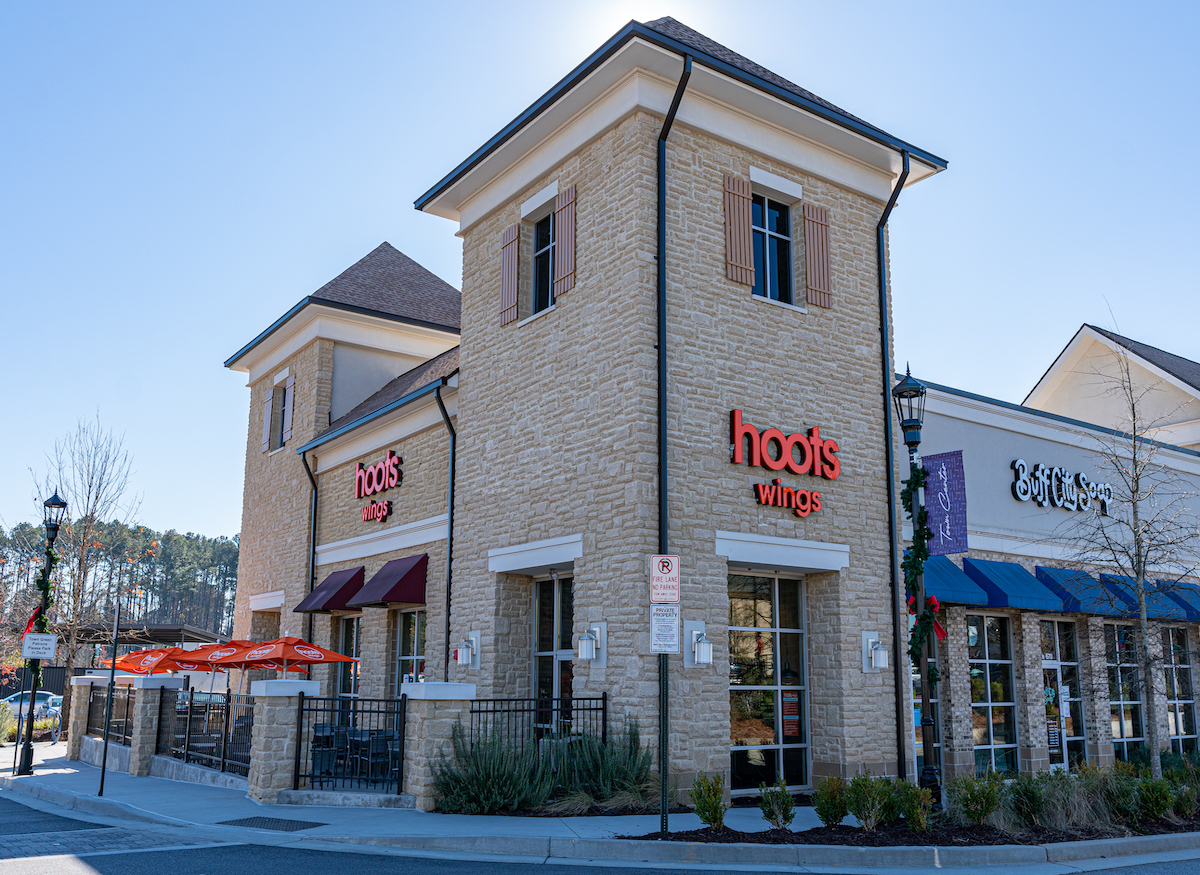 As you might have discerned from the name, Hoots Wings is a fast-casual offshoot of the full-service restaurant chain, Hooters, specializing in… wings. Its first location opened in Chicago 2017, followed by six more. Despite that Hooters had to lay off hundreds of workers within the first month after pandemic-related lockdowns began, you should expect to see a lot more of Hoots Wings in the next few years. In fact, the company anticipates that it will open 17 new locations in 2021, 35 in 2022, and 50 in 2023.
How is this even possible, you might wonder? Through franchising, according to a press release, which also points out that Hoots Wings requires only two pieces of equipment to operate.
Ghost kitchens specializing in wings
As we can see from the pandemic-related successes of Domino's and Papa John's, it's unlikely anything will ever get in the way of Americans and their pizza. Except for maybe… chicken wings. Chicken wings have become a national obsession during the pandemic, and a number of restaurant chains have now launched virtual kitchens devoted exclusively or near-exclusively to serving up dine-out-only chicken wings.
These chains include:
-Brinker International-owned Chili's and Maggiano's, which are offering delivery-only chicken wings from more than 1,000 locations under the brand name, "It's Just Wings."
-Applebee's, which launched Neighborhood Wings during the spring.
–Chuck E. Cheese, which launched Pasqually's Pizza and Wings this summer.
-Smokey Bones, which opened The Wing Experience at all of its 61 locations this summer.
–Fazoli's, which opened Wingville in the fall.
For more restaurant news, check out the 50 Largest Restaurant Chains in the U.S. and sign up for our newsletter.
Lauren Cahn
Lauren Cahn is a food, health, and culture writer whose work has appeared online and in print for Reader's Digest as well as Health Digest, Huffington Post, Taste of Home, and others.
Read more about Lauren