The Best & Worst New Sodas of 2021—Ranked!
Here's what you should try and what you should definitely skip.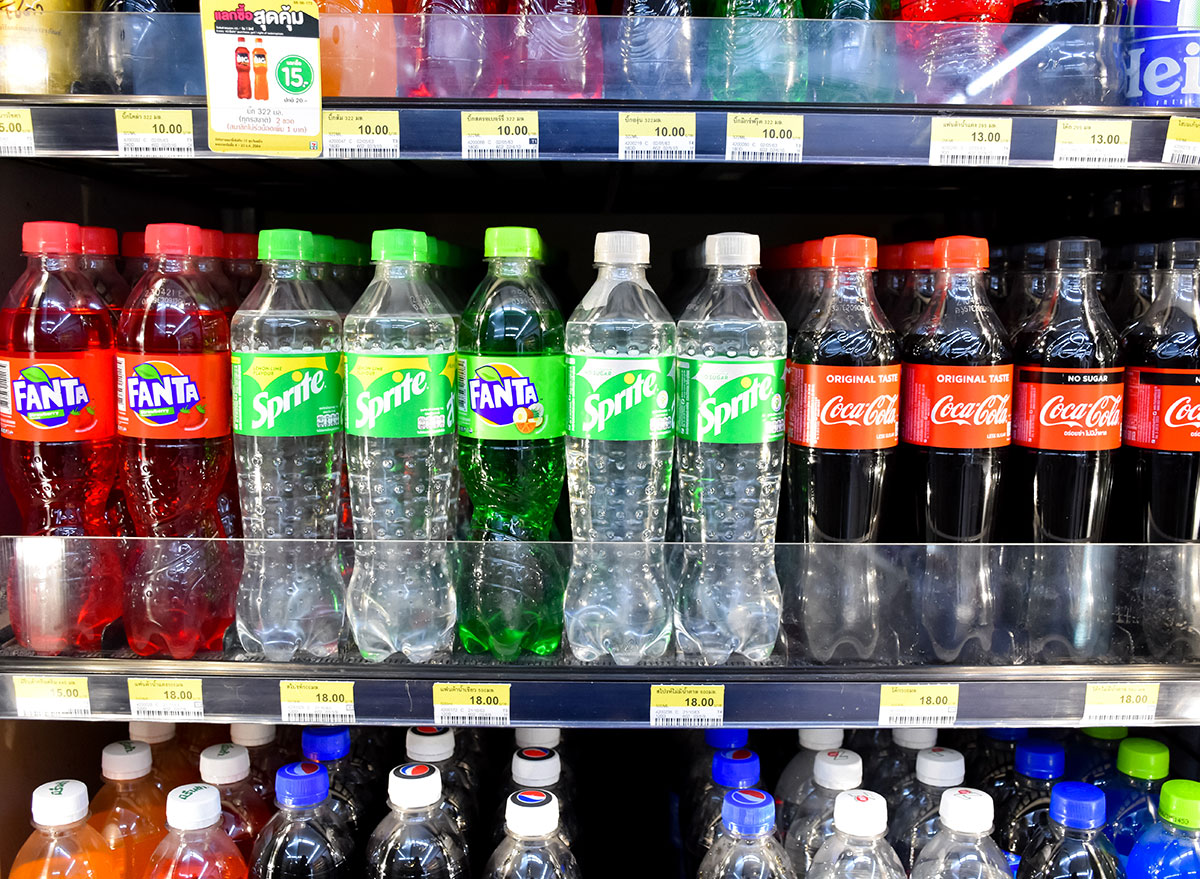 Some soda flavors have been here for ages and are likely here forever, from specifics like, say the classic Dr. Pepper taste, to others that are generic and oft interpreted, like ginger ale and root beer. Other new sodas show up from time to time, and that's for better or for worse, as we'll see.
2021 was no exception to that rule. Even as many Americans shifted to flavored seltzers or other soda alternatives, the soft drink market remained robust—it still accounts for some three billion in annual sales, according to Zippia. It was robust enough for companies to release a plethora of new sodas this year. Many of them are quite good, others are not great, while others are simply wretched.
Let's take a look at both sides. Here are all the new sodas from 2021, ranked from worst to best. (Plus, check out We Tasted 9 Diet Sodas & This Was the Best!)
Mountain Dew Gingerbread Snap'd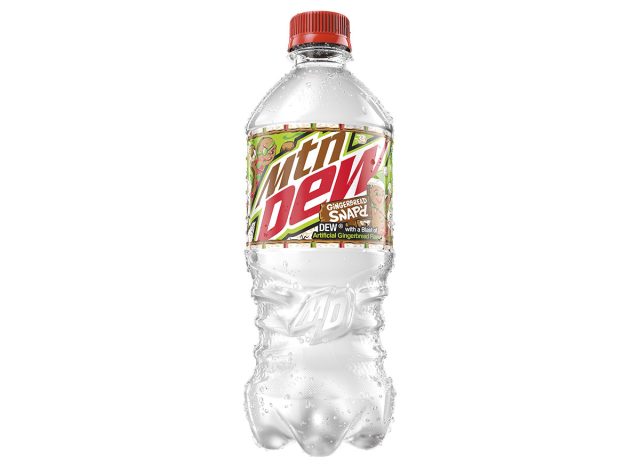 Described by Elite Daily as a flavor "combo that'll have you scratching your head," one thing that is certain is that it's good news this is a planned limited release. This seasonal soda from Mountain Dew has low ratings on sales platforms like Amazon where one buyer described an unlikeable flavor and aftertaste, likely due to the "Artificial Gingerbread Flavor" proclaimed on the front of the can or bottle.
slidetitle num="13"]Pepsi Cracker Jack[/slidetitle]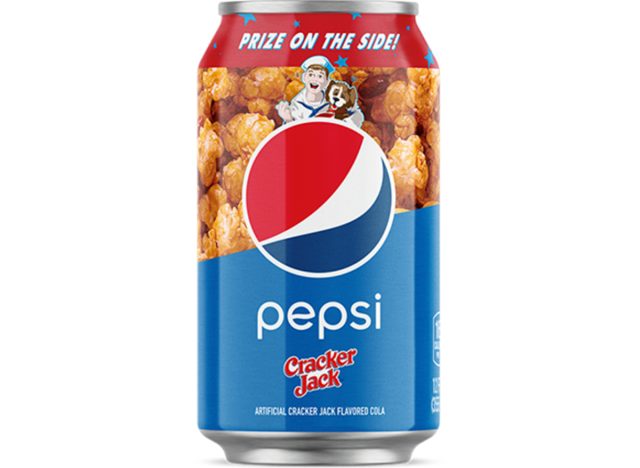 It's little wonder this was always planned to be a very limited release from Pepsi, and one timed to line up with the playoff season of Major League Baseball, Cracker Jack of course being the iconic baseball snack. Why the little wonder? Because the soda featured flavor notes including popcorn and peanut, which are not things you want in a cola. It's already a collector's item nonetheless, with rare cans selling for a premium on eBay.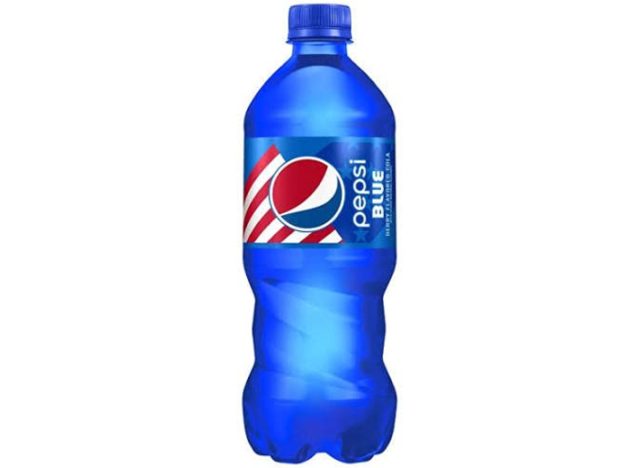 With apologies to those of you with nostalgia for the years around the recent turn of the century (and millennium), but Pepsi Blue is a soda we just didn't need back. But back it came in 2021, as oddly cobalt blue as ever. The 26 grams of sugar you'll find in one 20-ounce bottle represent 138% of the total sugars an adult is supposed to consume in an entire day. And according to HealthLine, the Blue 1 food dye used herein may cause allergic reactions in some people. Regardless, you really don't need to be guzzling it.
It's probably not a surprise to most who keep track of Mountain Dew's occasional limited release sodas that most of them are essentially unpalatable, but for the record, that's a good way to describe that one. Another is that it tastes like Halloween candy, this assessment via Food Sided. And one Amazon review of the stuff reads: "Y'know how some flavors of Kool-Aid taste like Purple, rather than grape? This, the 2021 version of Voo Dew, tastes like Blue."
slidetitle num="10"]Pepsi "Hot" Chocolate[/slidetitle]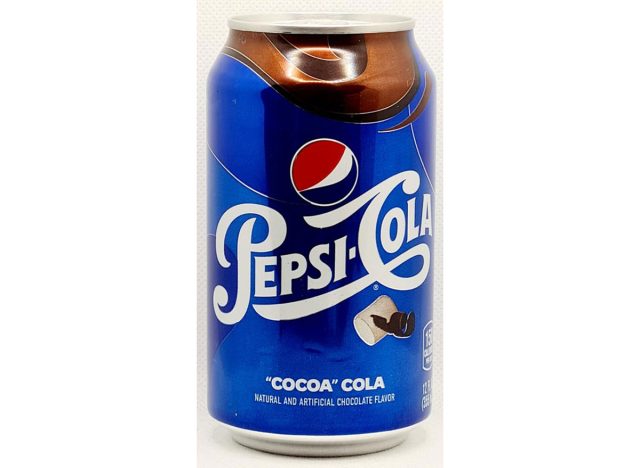 Described alternately as a watery cocoa drink or a milky soda, this limited-edition promotional release from Pepsi-Cola was something of a fizzle right out of the gate. The trouble started with the original name, which was Pepsi Cocoa, a title that obviously calls to mind a certain rival. The new title didn't help it taste any better, though, according to Food Business.
Wild Bill's Apple Pie Soda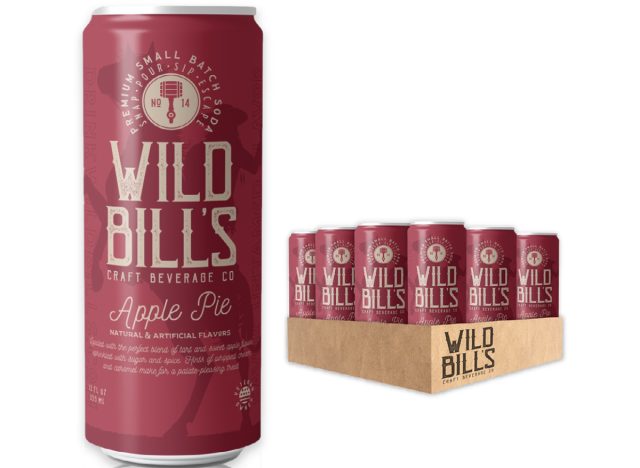 The intention with this new seasonally-themed soda from Wild Bill's was a good one: make a nonalcoholic craft beverage that fits the expected flavor profile of the autumn and winter months. The outcome, however, is a beverage that's just too cloyingly sweet and tastes artificial, which isn't surprising, as much of the flavor comes from artificial ingredients.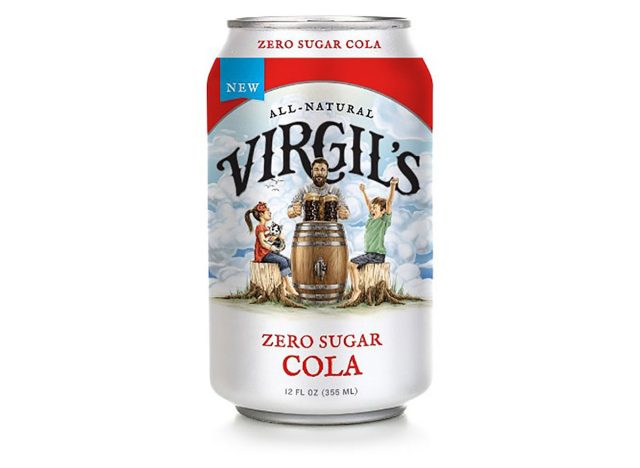 The fact that this soda has zero sugar and zero calories is a good thing, but the fact that it also has almost zero flavor is not. It is sweetened with a couple of ingredients many people try to avoid, namely erythritol and Stevia, and also with the more anodyne monk fruit, but overall there is little to taste here.
Straddling the intersection of a soda, a seltzer, and a pre-mixed mocktail, the new Le Spritz beverages from Ghia are complex and tasty, not overly sweet, and can be enjoyed as-is or blended with a spirit. They are a great drink to sip and savor, and that's because of the flavor and because of their price tag, which is about $4.50 per can. And that's an eight-ounce can, FYI.
Sprite Spiced Winter Cranberry
If you're OK with an intensity of sweetness, this seasonal release from Sprite is a winner, as the sugary lead of the flavor profile is balanced by a bit of spice and nuance from the other flavors. As a pro tip, consider blending it about 1:1 with club soda for a semi-sweet and still very tasty drink.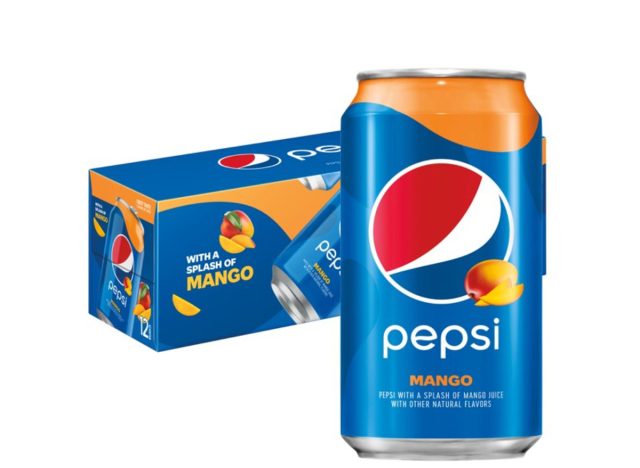 Pepsi Mango was released as a permanent new flavor earlier this year, and the reviews have been by in large quite positive. This makes sense, as in fact, the mango is having its moment worldwide, according to Yahoo! news. The soda still tastes predominately like a cola, but with a subtle tropical fruitiness underpinning it.6254a4d1642c605c54bf1cab17d50f1e
Coca-Cola with Coffee Vanilla
As odd as the pairing may be, Coke with Coffee just works. Which is why the Coca-Cola Company tried it again, having initially tried a similar product line about a decade and a half back. The new coffee-soda hybrid, released this year, comes in several flavors, with the vanilla varietal standing out. Which makes sense: Vanilla Coke works, and Coke with Coffee works, so put it all together.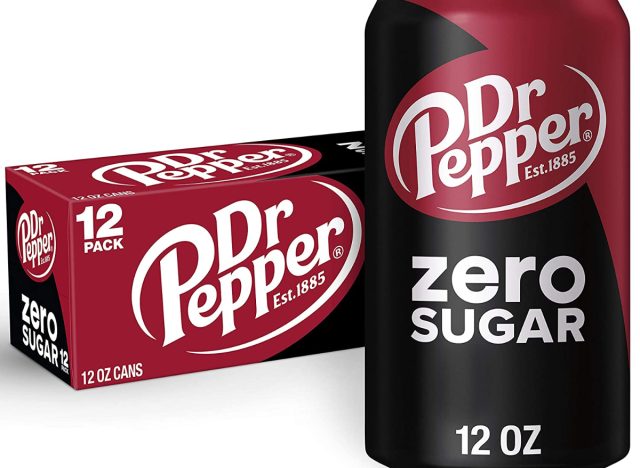 Dr. Pepper Zero Sugar, released earlier this year, is one of those rare sugar-free sodas that is, wait for it… good. In fact, it's quite good according to hundreds of reviews and ratings posted on various platforms and shared by professional reviewers, such as a writer with Yahoo! who called the new beverage more "syrupy" and "realistic" than most diet sodas.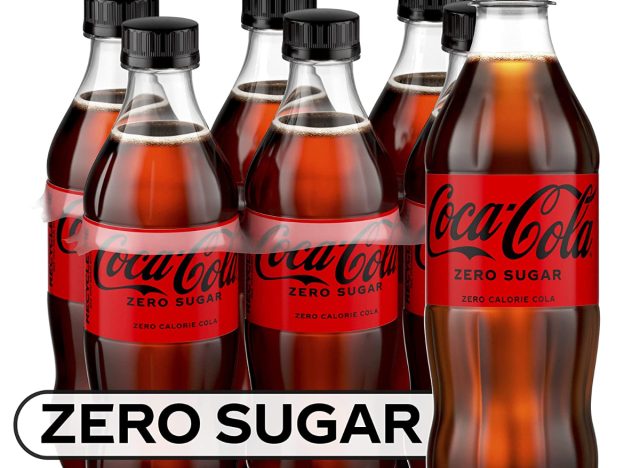 To the horror of many who recalled the New Coke fiasco of the 1980s, this summer Coca-Cola released an updated version of the popular zero sugar Coke Zero. Fortunately for Coke fans, as it turned out, the update barely changed the popular beverage, with the only notable differences being a slightly sweeter and more syrupy taste and mouthfeel, according to The Washington Post, and both of those are in the pro column.
Wild Bill's Low Sugar Vanilla Cream Beer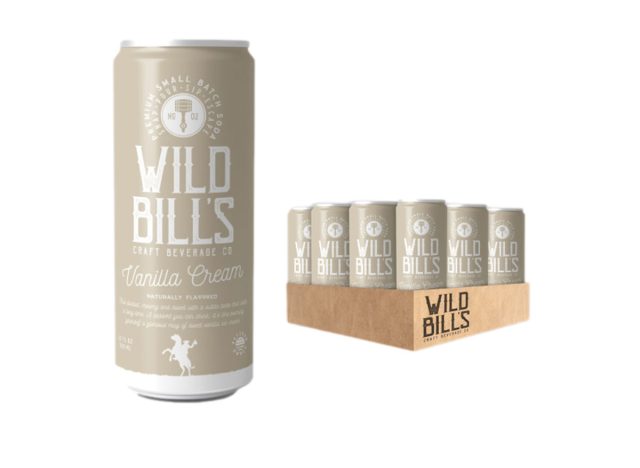 Despite having a mere 25 calories, this soda has 100% full flavor. It tastes as rich and full as just about any other cream soda out there, and for only having six grams of sugar, it's surprisingly sweet. It's also caffeine-free, vegan, and low-sodium. If you don't want a glut of sugar but also don't care for diet sodas, this is a perfect middle ground.
Read more about your favorite beverages:
40 Drinks You Should Never Drink After 40
The Best & Worst Drinks on Shelves in 2021—Ranked!
15 Best Drinks to Have Every Day for a Flat Belly
Steven John
Steven John is a freelancer writer for
Eat This, Not That!
based just outside New York City.
Read more about Steven