This Is the Best Coffee Shop in Your State
Catch a caffeine buzz, relax with a good read, or even indulge in a delicious meal at the best coffee joints in the US.
Whether you take your coffee black, prefer a non-acidic nitro cold brew, or opt for the sweetened mocha concoction, you likely have at least one local coffee shop that you like to visit often. Everyone has a different go-to order, but a commonality between the person who orders the drip coffee and the person who orders the caramel macchiato with extra syrup is admiration for the coffee shop's atmosphere. Quality of service, decor, and beverages for some are equally weighted, and we wanted to see what people were saying about some of the country's most widely known coffee shops. Our friends at Yelp were able to help us identify one of the very best coffee shops in each state.
Methodology: This is a list of the best coffee shops in every state in the U.S. in 2019, according to Yelp. We identified businesses in the Coffee & Tea category, then ranked those spots using a number of factors, including the total volume and ratings of reviews in 2019.
Note: we asked Yelp to give us the top five in each state, and then we hand-picked which of the five we thought were the best based off of reviews and menu selections. Now, see if your favorite coffee shop in your home state made the cut!
Yellowhammer Coffee (Mobile, Alabama)
This isn't your ordinary coffee shop—this hot coffee spot has both a storefront and a trailer! That's right, you can either drive to Yellowhammer Coffee on Dauphin Street, or you can seek out the mobile one around town. They serve a variety of hot and cold coffee drinks, such as a warm and minty creme de menthe mocha and a sweet iced white chocolate mocha.
One Yelp reviewer recently wrote that the company has released a new creation called the Nitro Hammer cold brew.
"It is so creamy, a lil bit frothy, and just sweet enough. And I LOVE that they don't add ice to it so you [get] a full 16 ounces of heavenly creamy delicious coffee," she said.
Jitters (Eagle River, Alaska)
"Jitters is the best coffee shop in the north-of-Anchorage area. It is a quaint, even-keel shop with local Alaskan vibes and flavor (literally)," said one Yelp user.
If you're watching your sugar intake but still want to sip on something creamy, try the Walter Jr., a 12-ounce sugar-free, hazelnut-flavored mocha.
The Refuge Coffee & Wine (Phoenix, Arizona)
The coffee is great here and all, but Yelp reviewers rave about the service and staff. "The most friendly staff you'll find at any coffee shop, in any state, ever," wrote one reviewer.
The other pull? The Refuge Coffee & Wine shop is located in the Phoenix airport, so you can enjoy a custom-made coffee order before your flight.
Onyx Coffee Lab (Bentonville, Arkansas)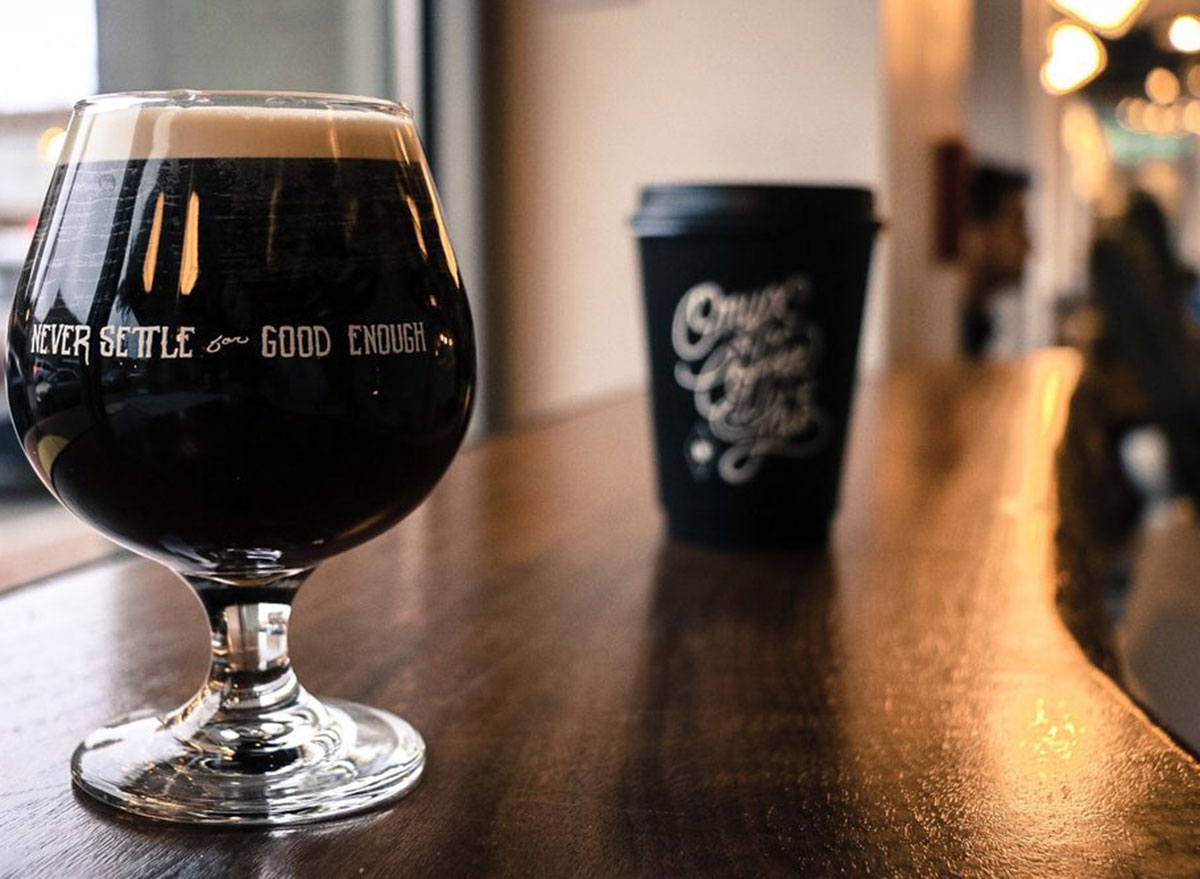 At Onyx Coffee Lab, you have options when it comes to the kind of brew you want to kickstart your morning with. You can choose from different roasts, such as the Southern Weather Blend, a balance between citrus and chocolate flavors, or the Geometry Blend, which is described as "a washed processed Ethiopian and honey processed Colombian" coffee blend.
One Yelp reviewer said, "The BEST cup of coffee I have ever had!! Silky smooth…rich and creamy…perfect temperature to drink right away."
The Coffee Movement (San Francisco, California)
The atmosphere at San Francisco's The Coffee Movement is described as minimalist and hipster. You can get tasting flights—which include three mini pours of their different filtered coffees on tap that day—or something warm and creamy, such as a vanilla spice latte.
Tokyo Premium Bakery (Dever, Colorado)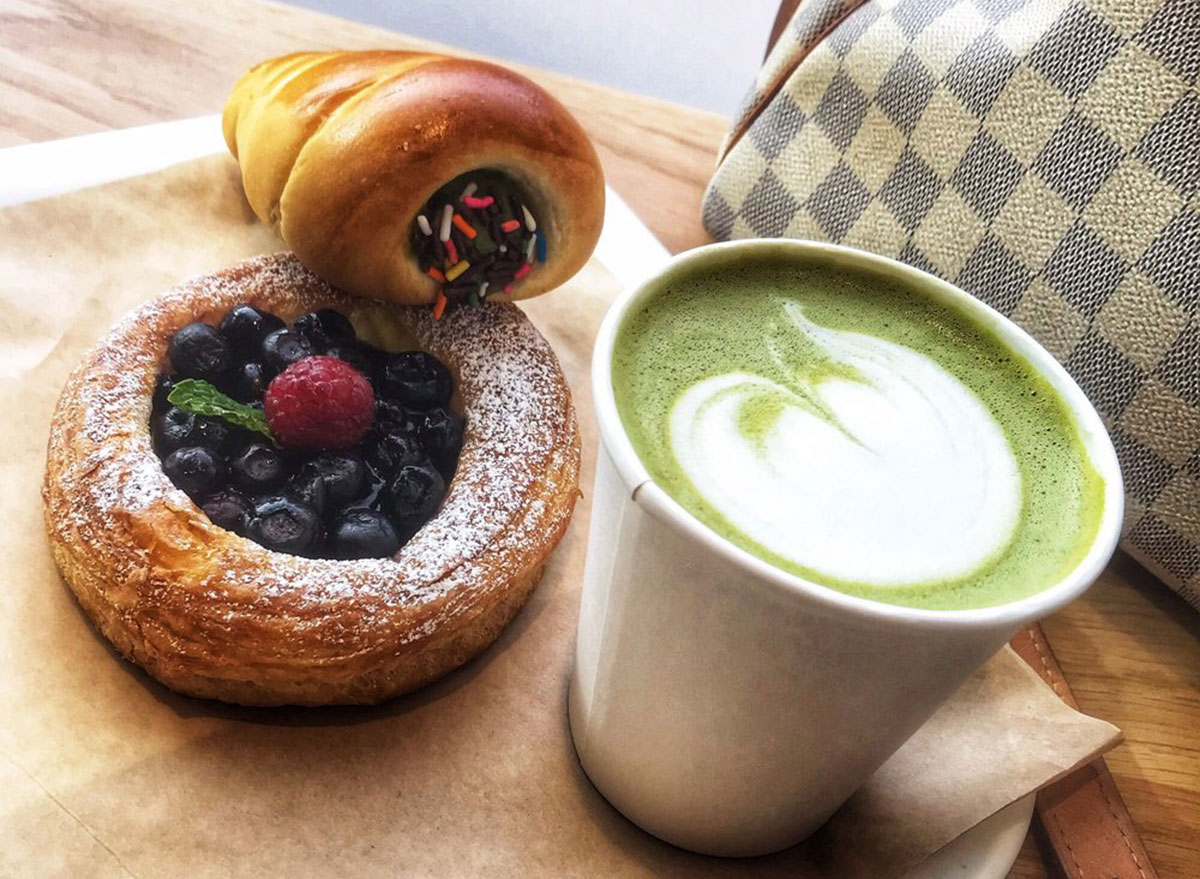 Hop into this bakery for an almond croissant and a matcha latte, which is said to be the most popular menu item!
Turning Point Coffee Roasters (Stamford, Connecticut)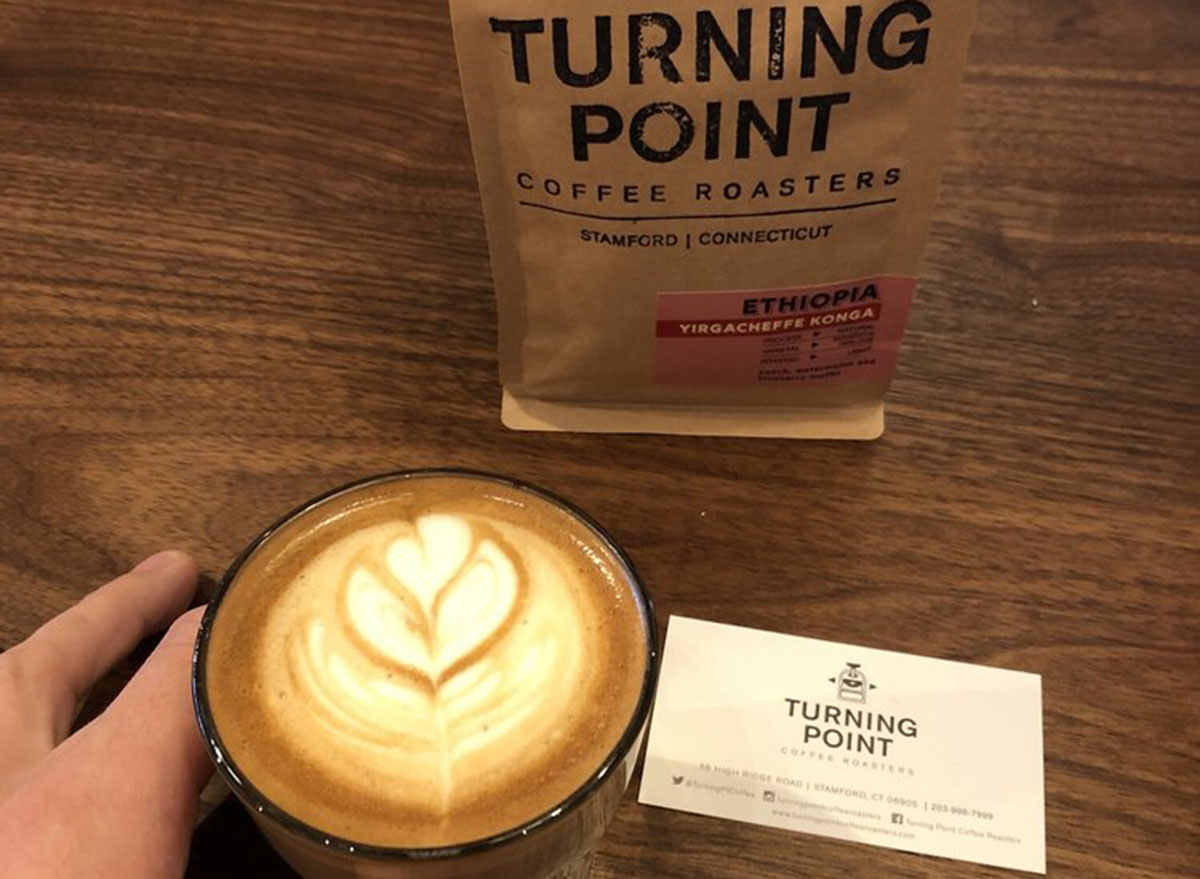 Turning Point Coffee Roasters offers a simple menu featuring classics, including the cappuccino and the cortado, to newer trending drink options, such as the flat white and a turmeric spice latte.
De La Coeur Café et Pâtisserie (Wilmington, Delaware)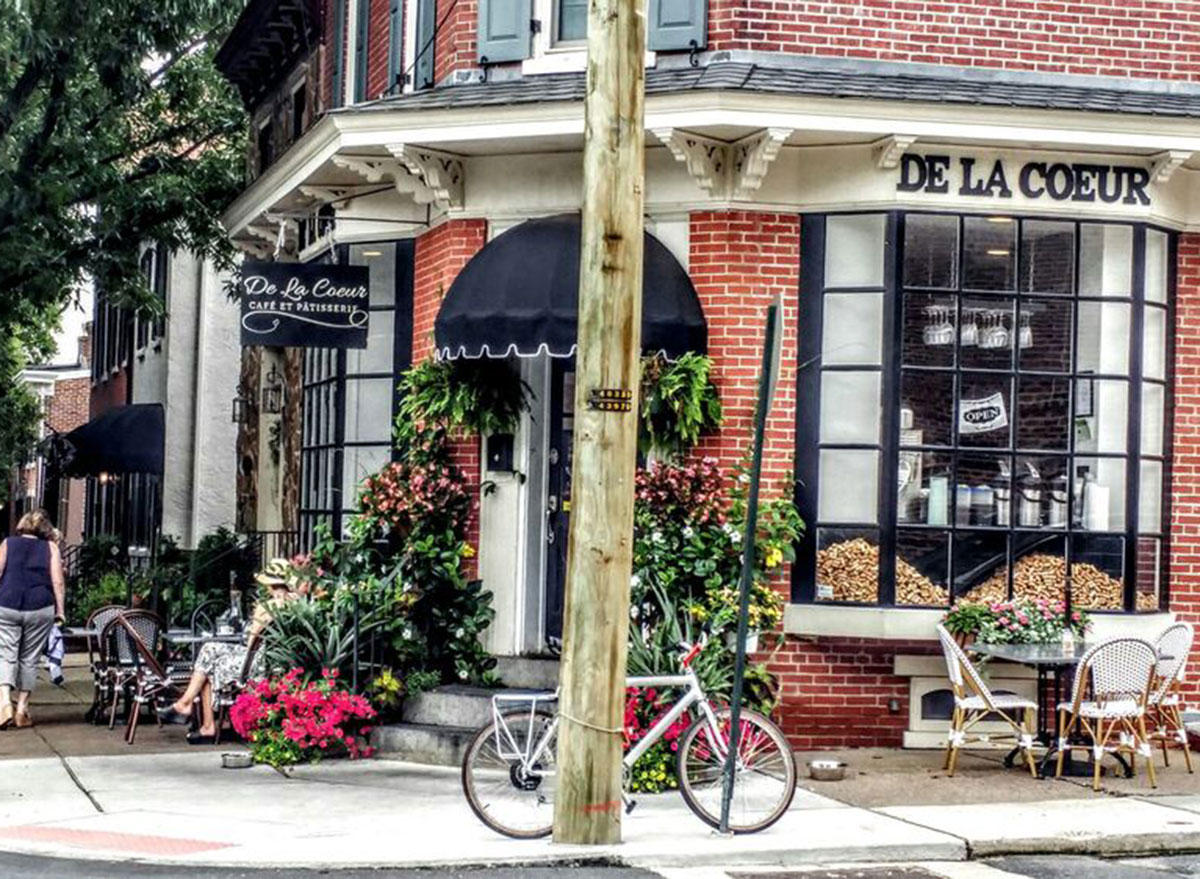 Yelp reviewers rave about this coffee shop's macarons and French toast, but it sounds like there are several mouthwatering breakfast dishes and pastries here. Pair your cafe au lait with a hash bowl or your shot of espresso with a small treat, such as the almond orange cake.
Bluegreen Cafe Yard (Oakland Park, Florida)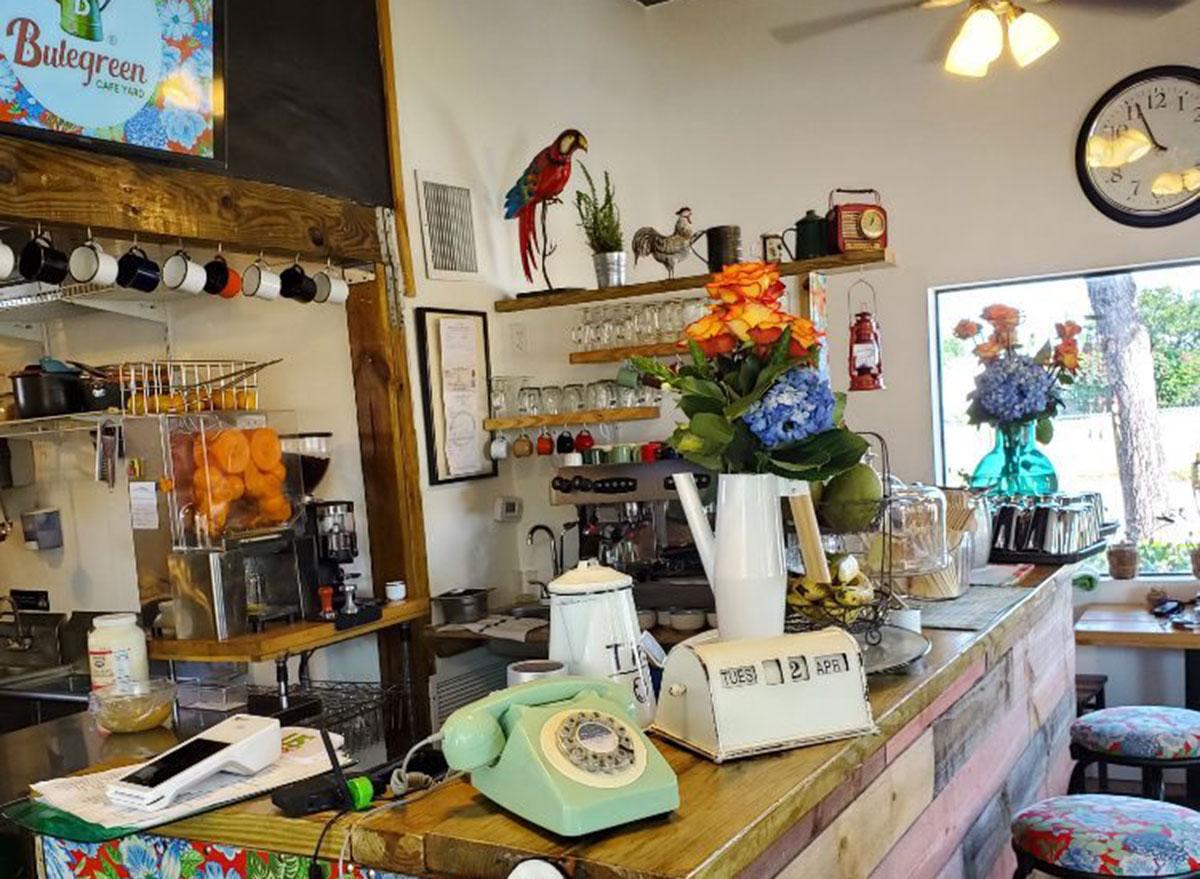 We read that this cafe offers an incredible pour over coffee. The signature blue coffee pot sits at the table and the waiter will bring hot water to pour over the grounds that lie within it. In other words, it's brewed right at the table, filling the air with a lovely coffee aroma. Enjoy a cup of this pour with brunch at any time of the day at Bluegreen Cafe Yard.
Bitty & Beau's Coffee (Savannah, Georgia)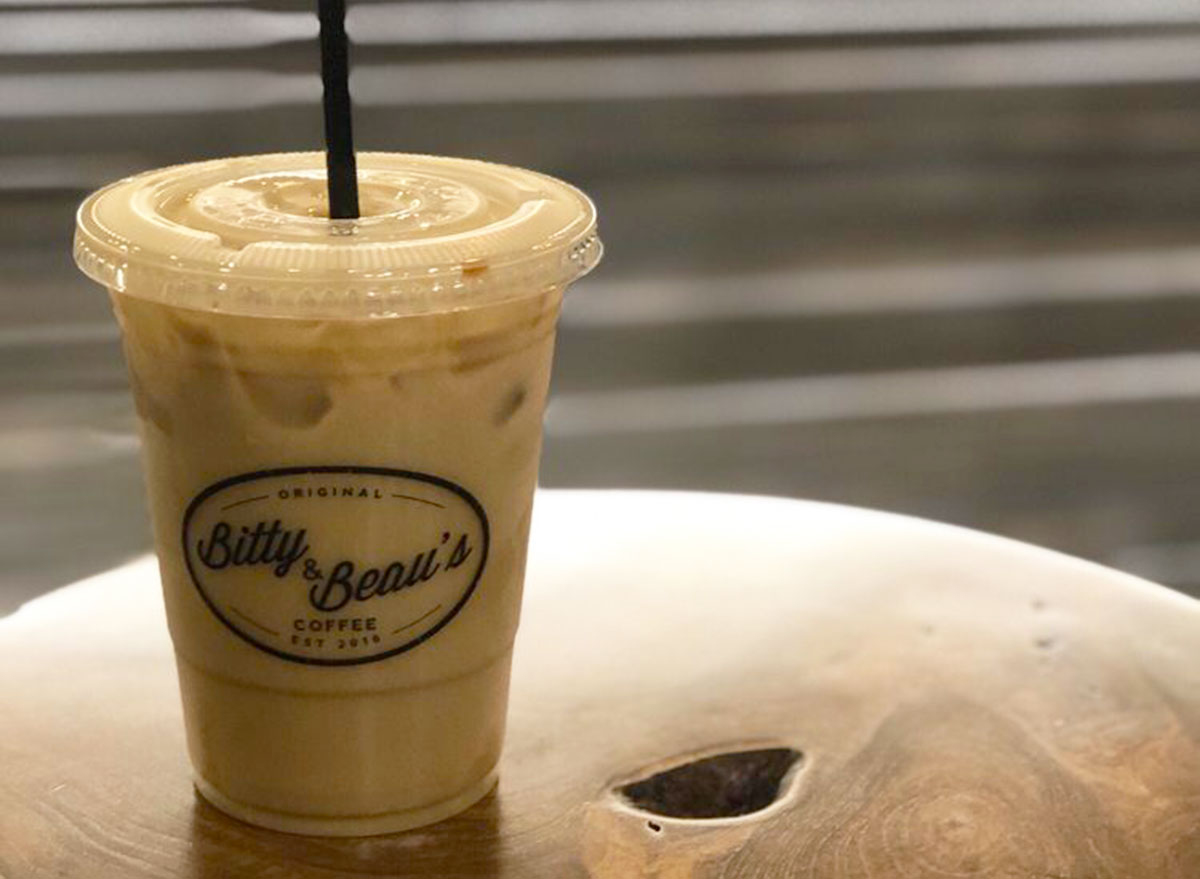 "Now, this is a magical place. The people that have put this company together are really something special. It's based around helping people with special needs by allowing them to work and have a fulfilling life," a Yelp reviewer penned.
Aside from an inclusive staff, Bitty & Beau's also serves up some great coffee drinks. Try the dirty chai latter or maybe even the toasted marshmallow latte if that's your speed!
Ali'i Coffee (Honolulu, Hawaii)
Have you ever heard of a taro ube latte? This Honolulu-based coffee shop offers a latte that combines the flavor of taro, sweet and nutty, with those of the ube, which is a bright purple sweet potato. Intrigued? We are!
Vault Coffee (Coeur d'Alene, Idaho)
You may be wondering how this coffee shop got its name—it's a former bank. Built in 1904, the Vault was originally the Exchange National Bank of Coeur d'Alene. Today, it's a cute, locally-owned coffee shop that serves fun coffee drinks, such as a honey lavender latte, and breakfast food, too, including avocado toast with hard-boiled eggs slices on top.
Tea Pot Brew Brewery (Chicago, Illinois)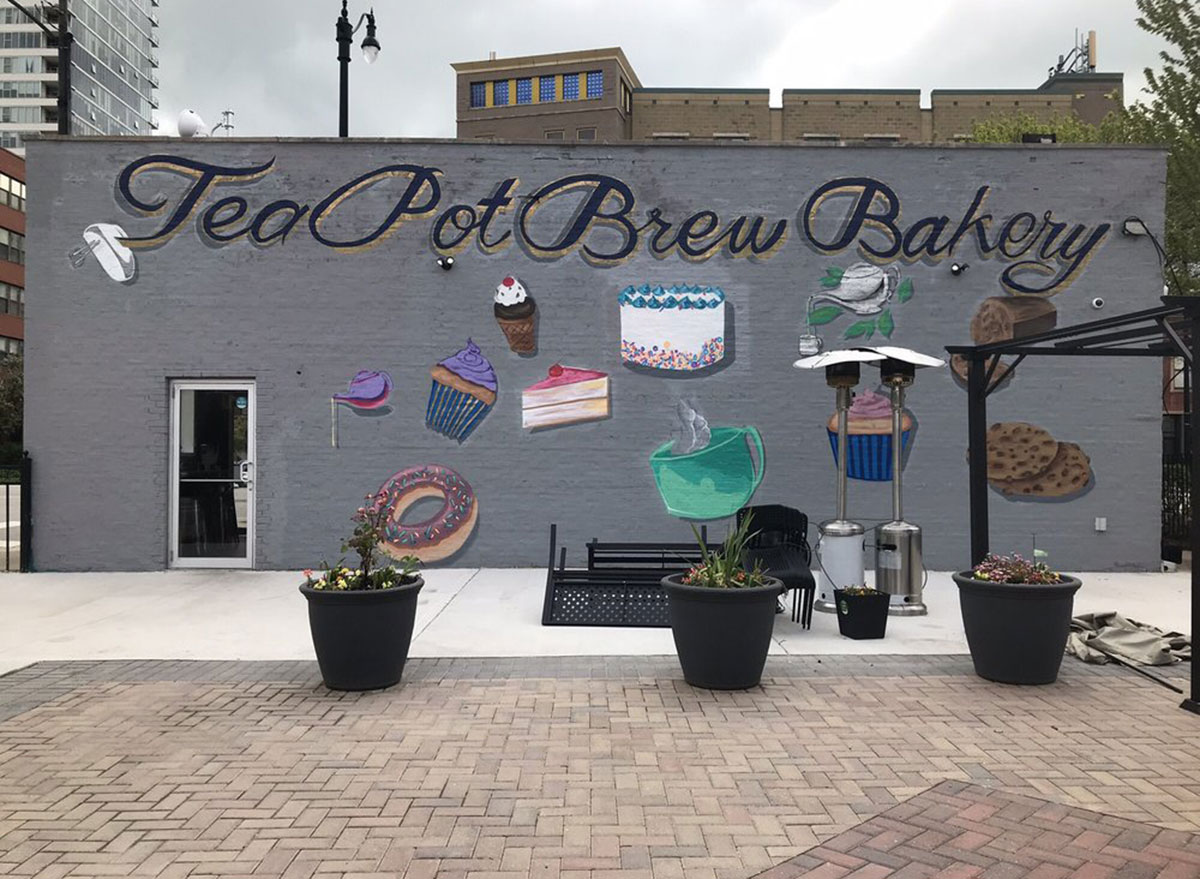 Not to worry, Tea Pot Brew Brewery does serve coffee. One Yelp reviewer said that this place offers a wide variety of loose teas, but the drip coffee is "balanced and strong."
And speaking of coffee, another Yelp reviewer said the owner of this spot recommends ordering the raspberry coffee cake.
"It was really good—the raspberries provided a nice jammy tang and it was obviously super fresh," she said.
Coat Check Coffee (Indianapolis, Indiana)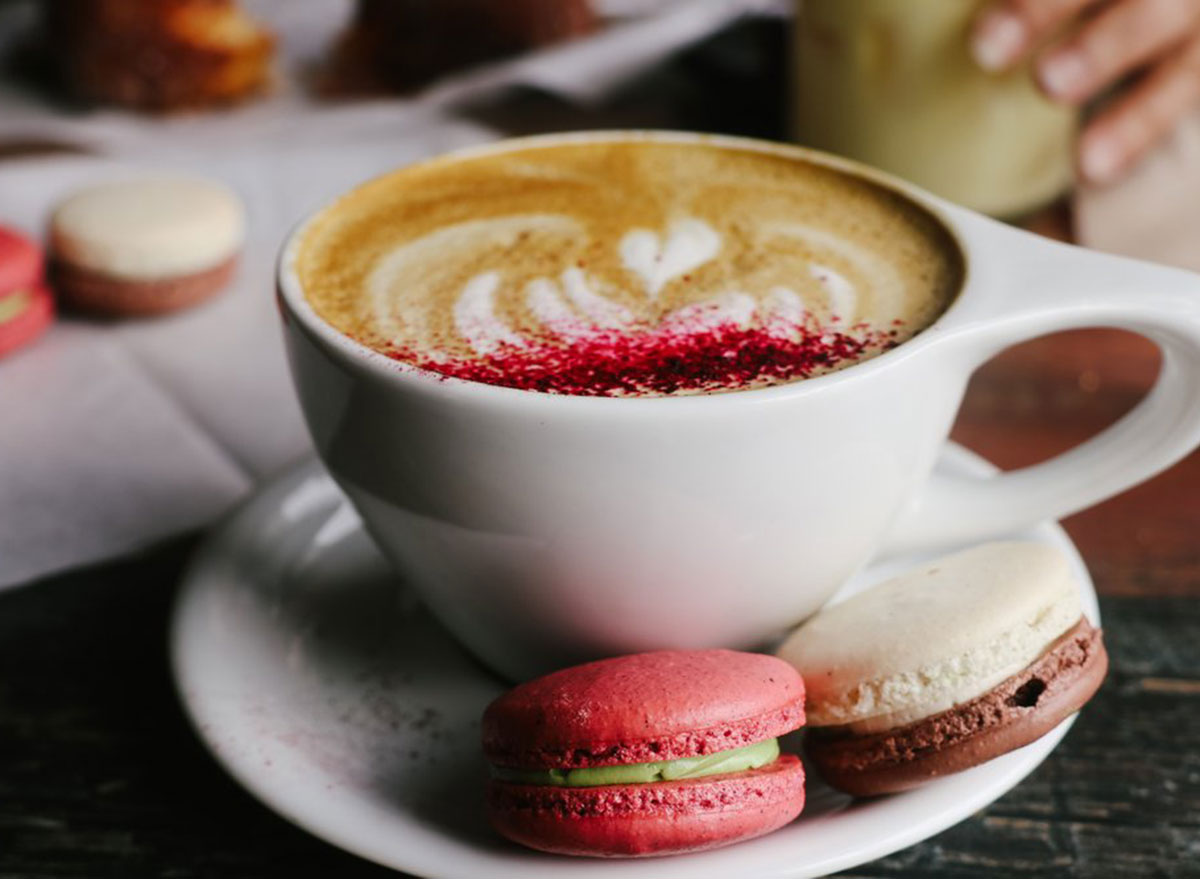 This coffee shop resides in the lobby of an old theater, hence the name coat check. Clever, right? This small coffee shop has more than 340 reviews and a five-star rating on Yelp, with several users saying the pistachio latte (iced or warm) is delicious. If you're local or just in town visiting, be sure to order that next time you go!
The Encounter Cafe (Iowa City, Iowa)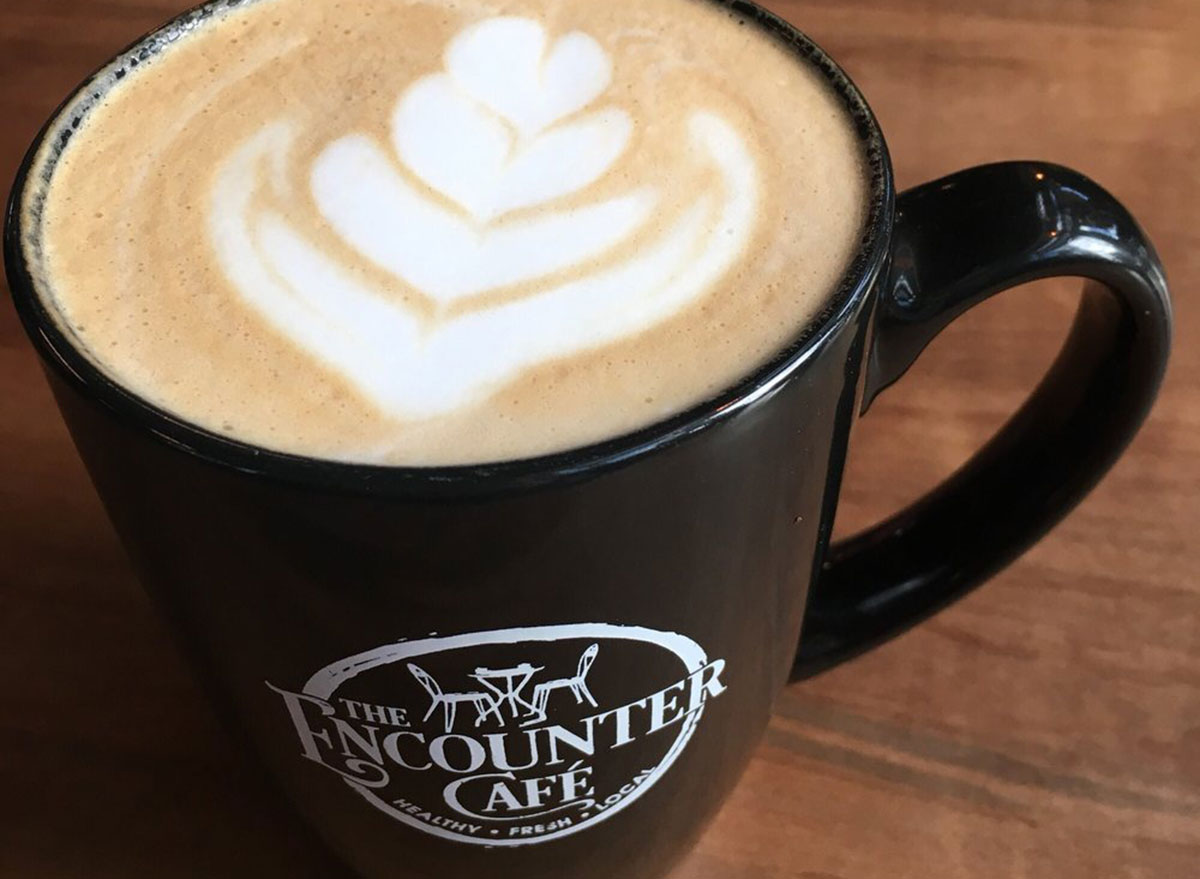 Don't you love it when you encounter a memorable cafe? Apparently, the staff is accommodating and upbeat, which makes for a friendly, warm atmosphere. A lot of reviewers on Yelp say The Encounter Cafe in Iowa City really whips up some great lattes and drip coffee.
Café Equinox (Shawnee, Kansas)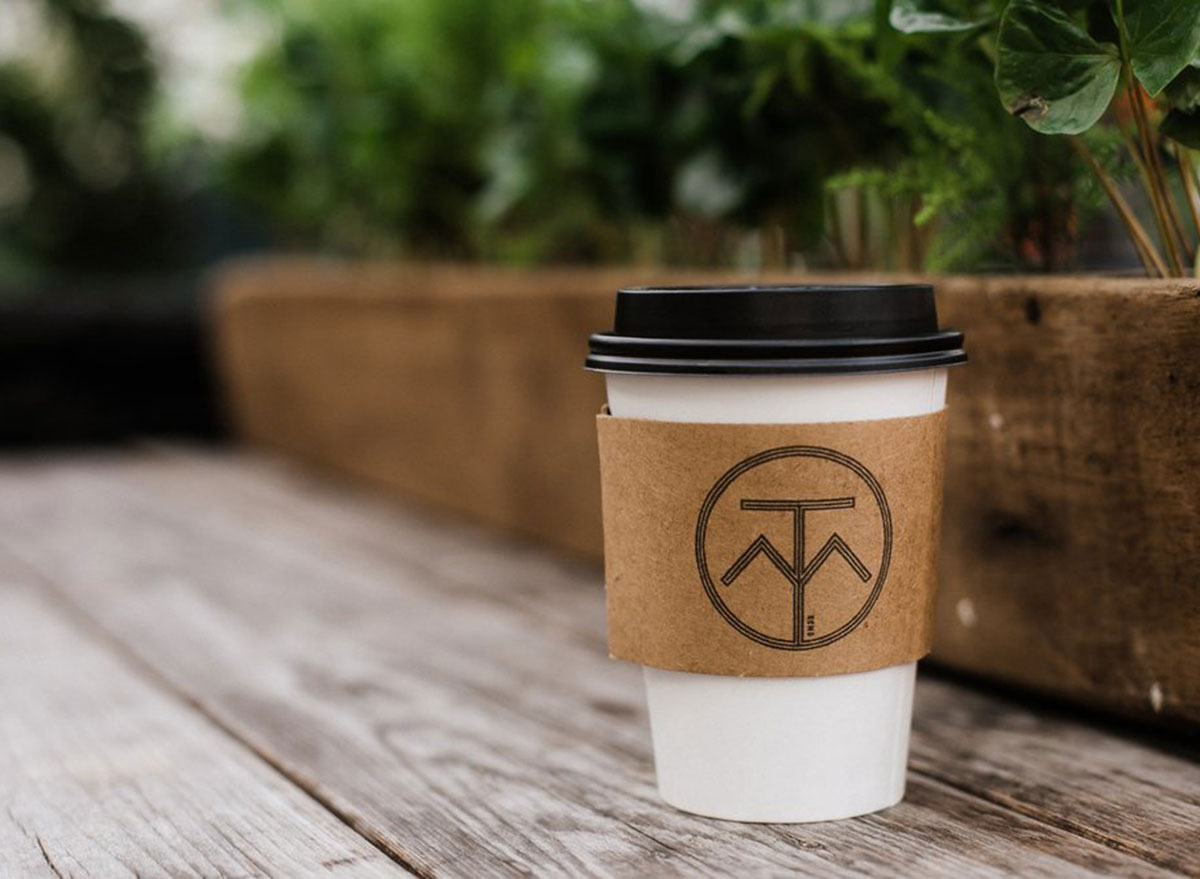 "How has this not been done before? Coffee venue, full stack nursery, attentive staff whether you are in search of a shade-loving hosta or boutiquey home decor, or a great patio? Cafe Equinox has it all," wrote one reviewer on Yelp.
Sip on pour over coffee as you smell some flowers at Café Equinox, a botanically inspired café in Shawnee, Kansas.
Full Stop (Louisville, Kentucky)
You can get a little bit of everything you need at Full Stop, including a gluten-free waffle, a prosciutto baguette, a classic iced latte, or a different variety known as the Good Green Latte, which is a matcha latte infused with CBD oil.
Bearcat Cafe (New Orleans, Louisiana)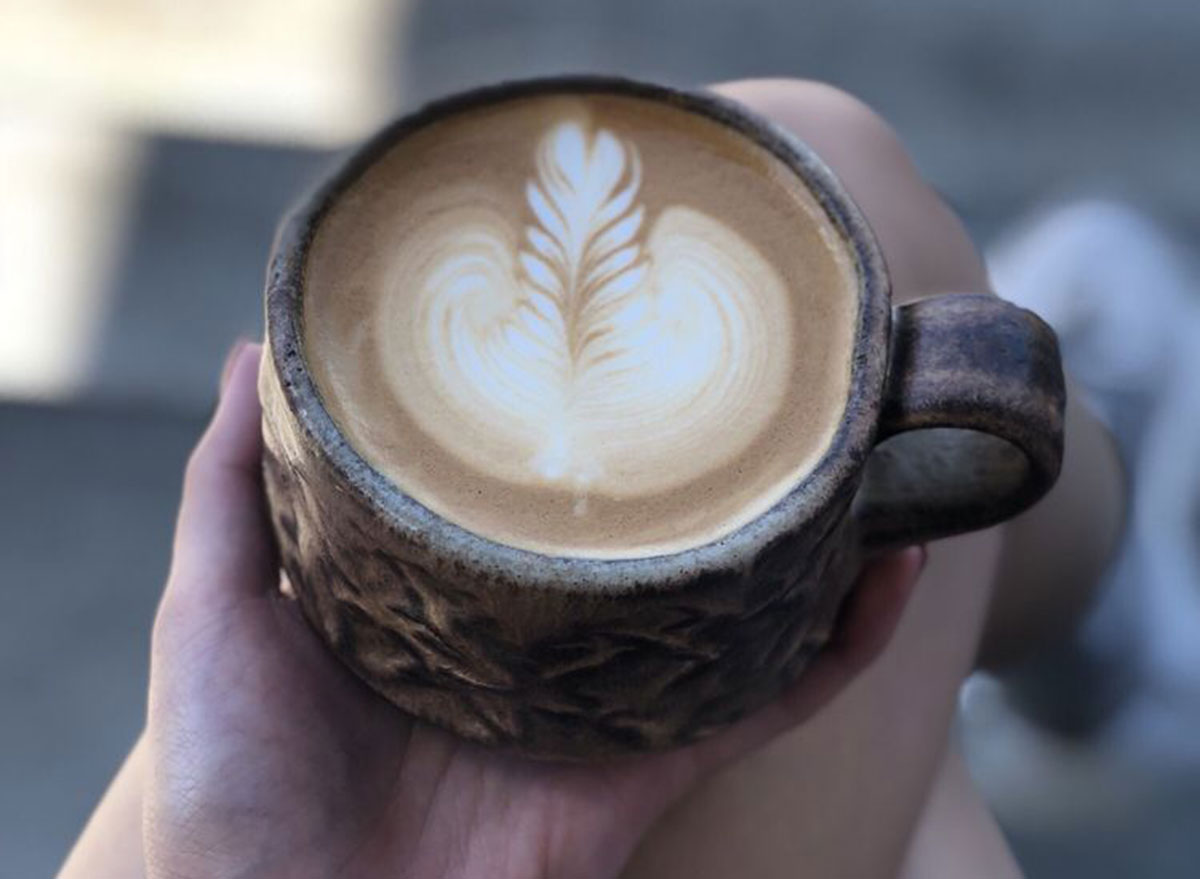 At Bearcat Cafe, you can order a strong cup of French press coffee or something a bit more calming, like the London Fog, an earl grey latte with lavender.
The Holy Donut (Portland, Maine)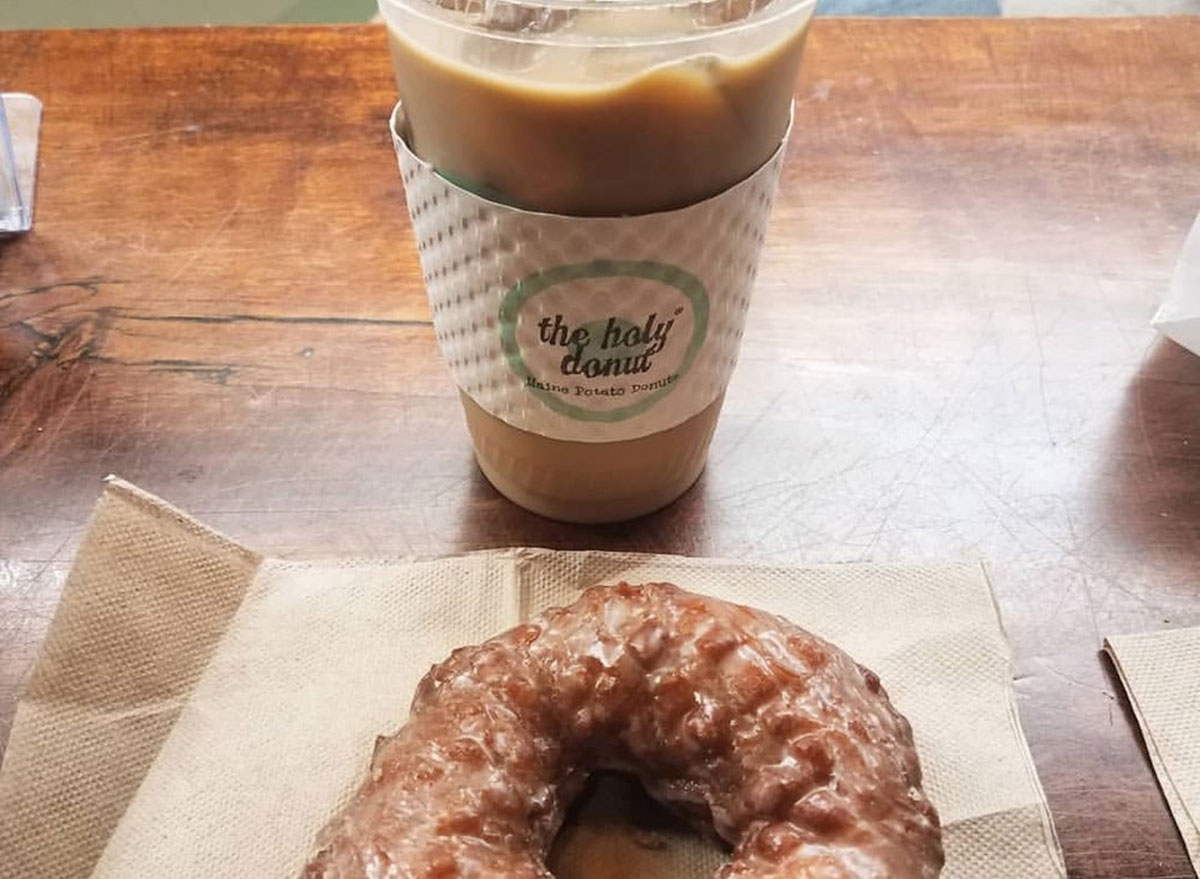 The Holy Donut offers about 20 different donuts made from Maine potatoes each day. Because donuts pair so well with coffee, you should try ordering an iced latte. Why iced? Their ice cubes are made with coffee!
Provisions Cafe (Germantown, Maryland)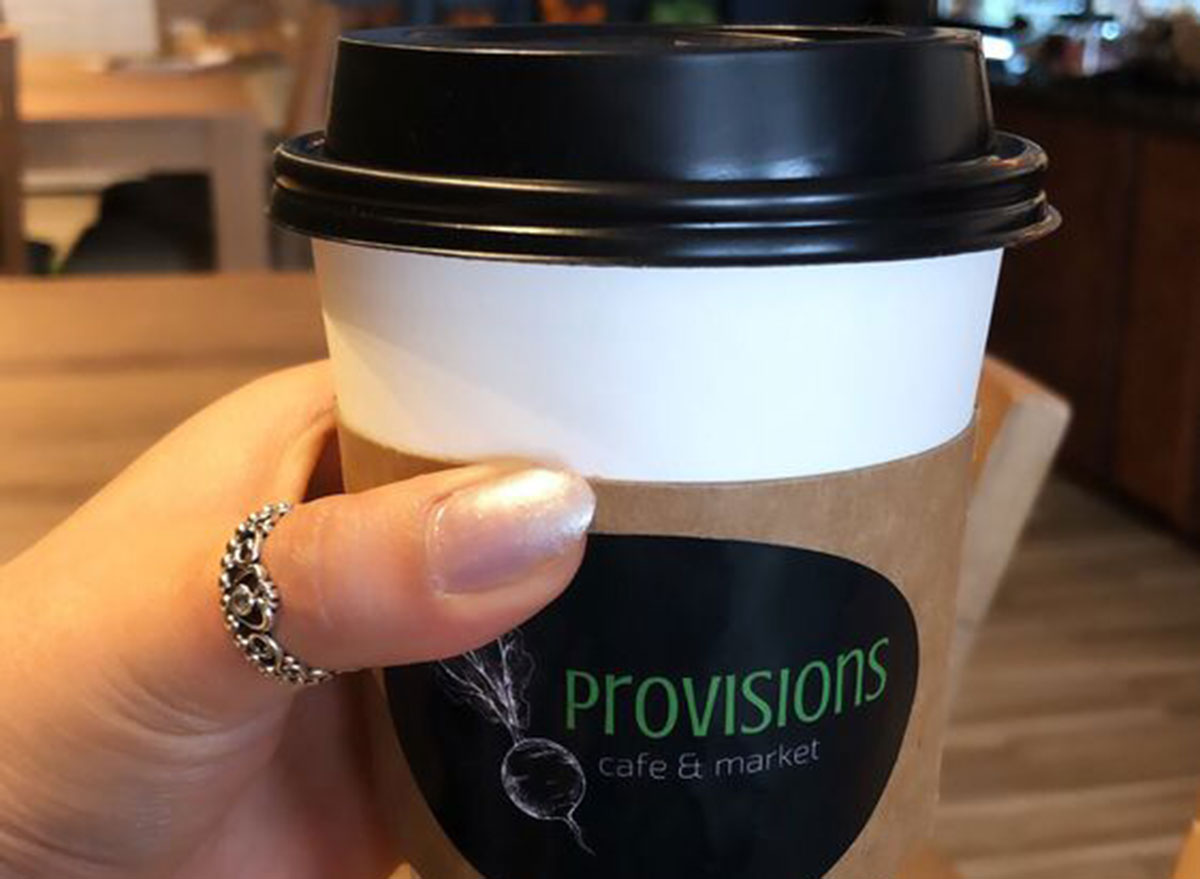 Located in Germantown, Provisions Cafe has only been open since 2018 and it already has acquired a 5-star review on Yelp. If you plan on ordering in your coffee, latte, or cappuccino, it will be served to you in glass mug!
Tradesman Coffee Shop & Lounge (Boston, Massachusetts)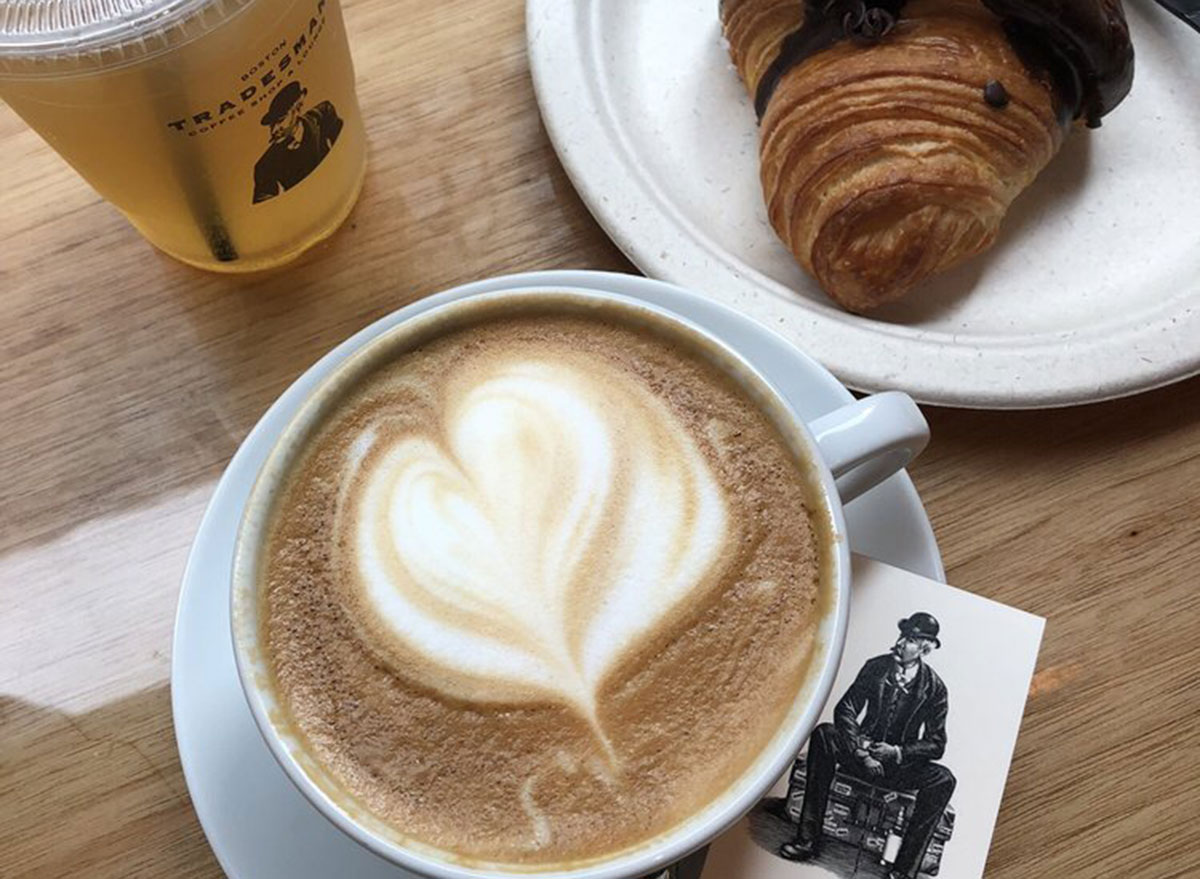 This place serves a birthday cake croissant, which is a typical croissant with spots of yellow, pink, green, and orange throughout the flaky dough, as the inside is filled with a light pink icing. It almost looks like a folded-over slice of funfetti cake! Order that and wash it down with an iced coffee.
Spread Deli + Coffee (Detroit, Michigan)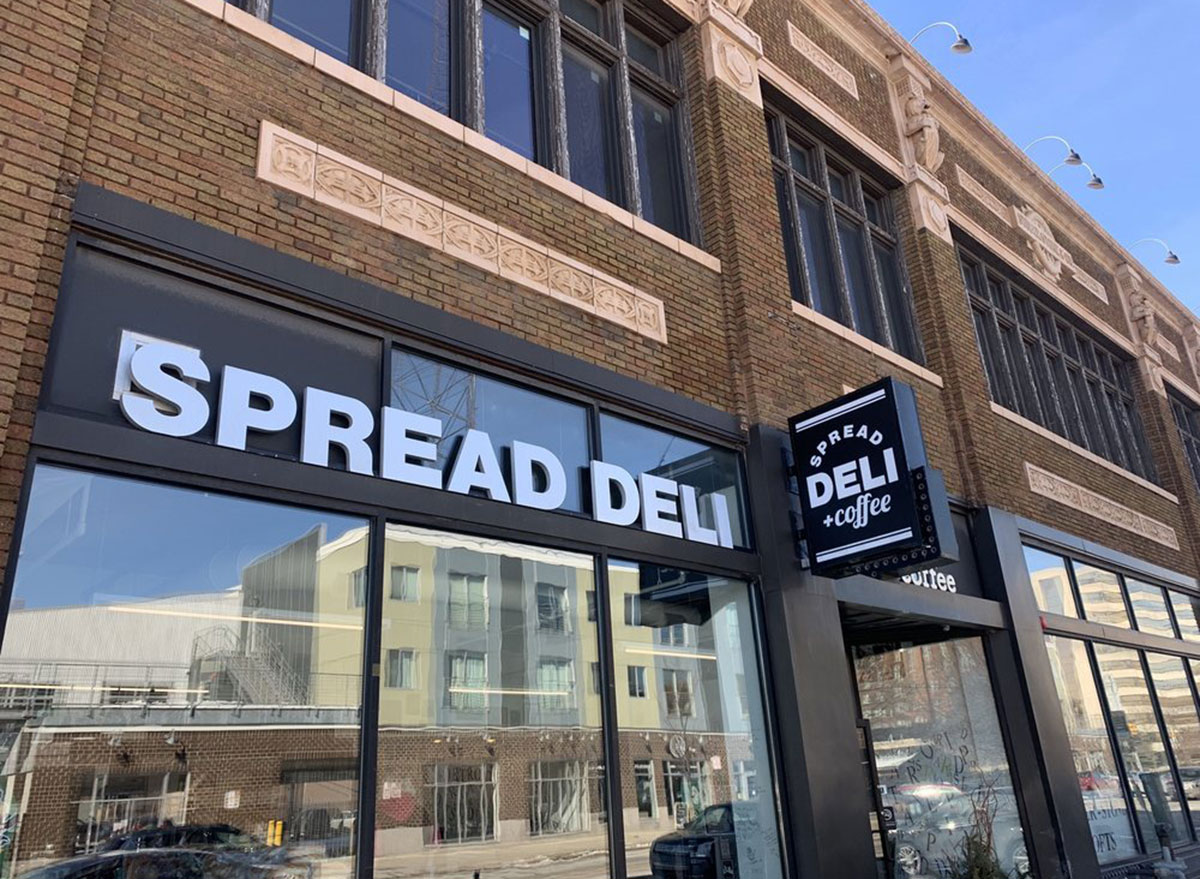 Spread Deli + Coffee offers a full coffee and espresso bar as well as an array of pastries and sandwiches. It's the perfect place for lunch and to indulge in a sweet dessert after the meal.
Groundswell (Saint Paul, Minnesota)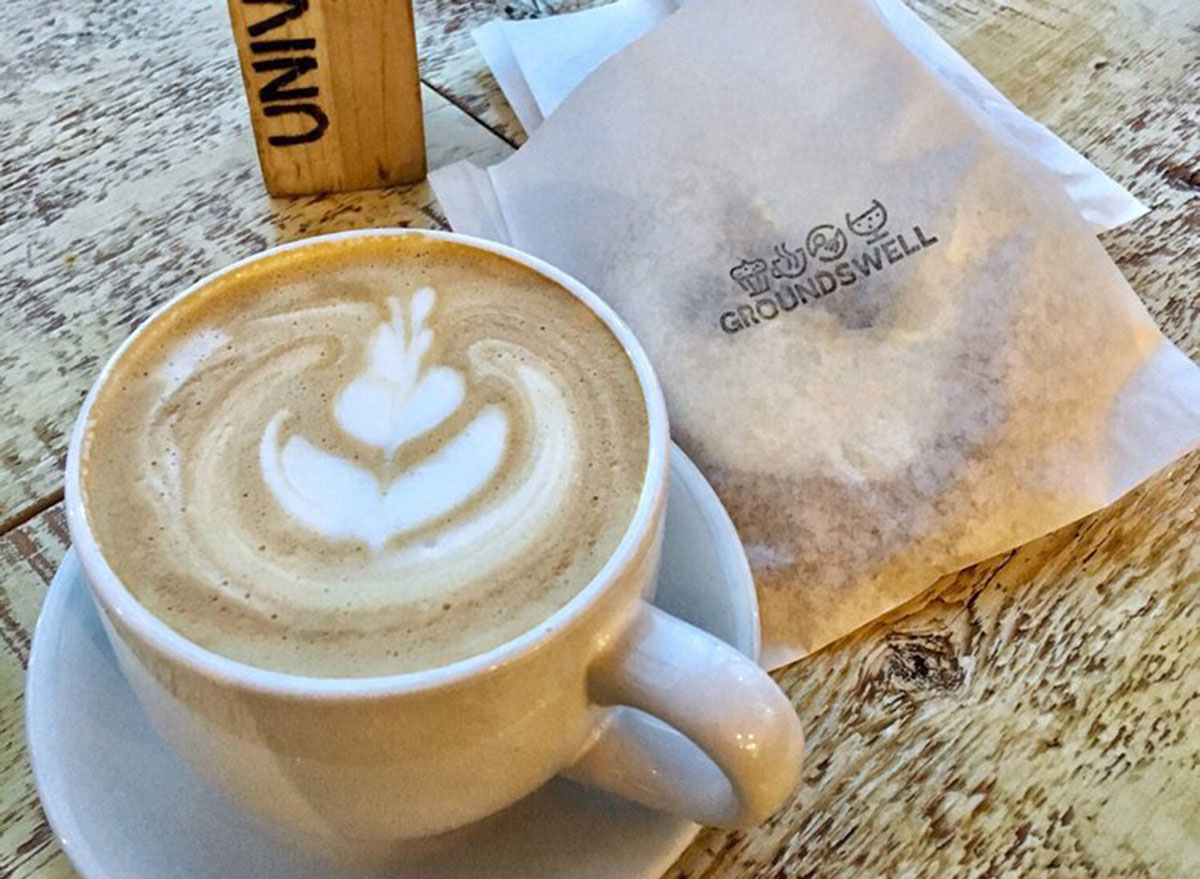 All's well at Groundswell in Saint Paul. One Yelp reviewer says that this place has a "unique twist on everyday items." Count us in!
The Grind Coffee and Nosh (Biloxi, Mississippi)
Whether you like plain old espresso or something sweeter like a dulcé de leché latté, The Grind Coffee and Nosh has got you covered.
Messenger Coffee (Kansas City, Missouri)
6254a4d1642c605c54bf1cab17d50f1e
How gorgeous are these lattes? This three-floor coffee shop offers all of the essentials: lattes, mochas, and cappuccinos, just to name a few. Their pastry menu is also decked out with delicious treats, including a fresh-milled espresso brownie and a lemon raspberry croissant.
Treeline Coffee Roasters (Bozeman, Montana)
One Yelp reviewer claims that Treeline Coffee Roasters offers the best coffee in Bozeman. Take her word for it, and go order a cup of Joe or a cappuccino!
Culprit Cake & Bakery (Omaha, Nebraska)
"Oh, how I've loved Culprit for years! The atmosphere is cozy, the coffee is satisfying, the food is addictive, the indoor plants are thriving….and honestly, everything about this place makes me happy. My go-to is a maple whiskey glazed donut and a flat white," one reviewer penned on Yelp.
Solo Qui (Las Vegas, Nevada)
Come to Solo Qui, which is a gelato and coffee bar, for a SHAKERATO—their best-selling coffee! (Although we read the cappuccinos are pretty good, too.)
Pressed Café (Nashua, New Hampshire)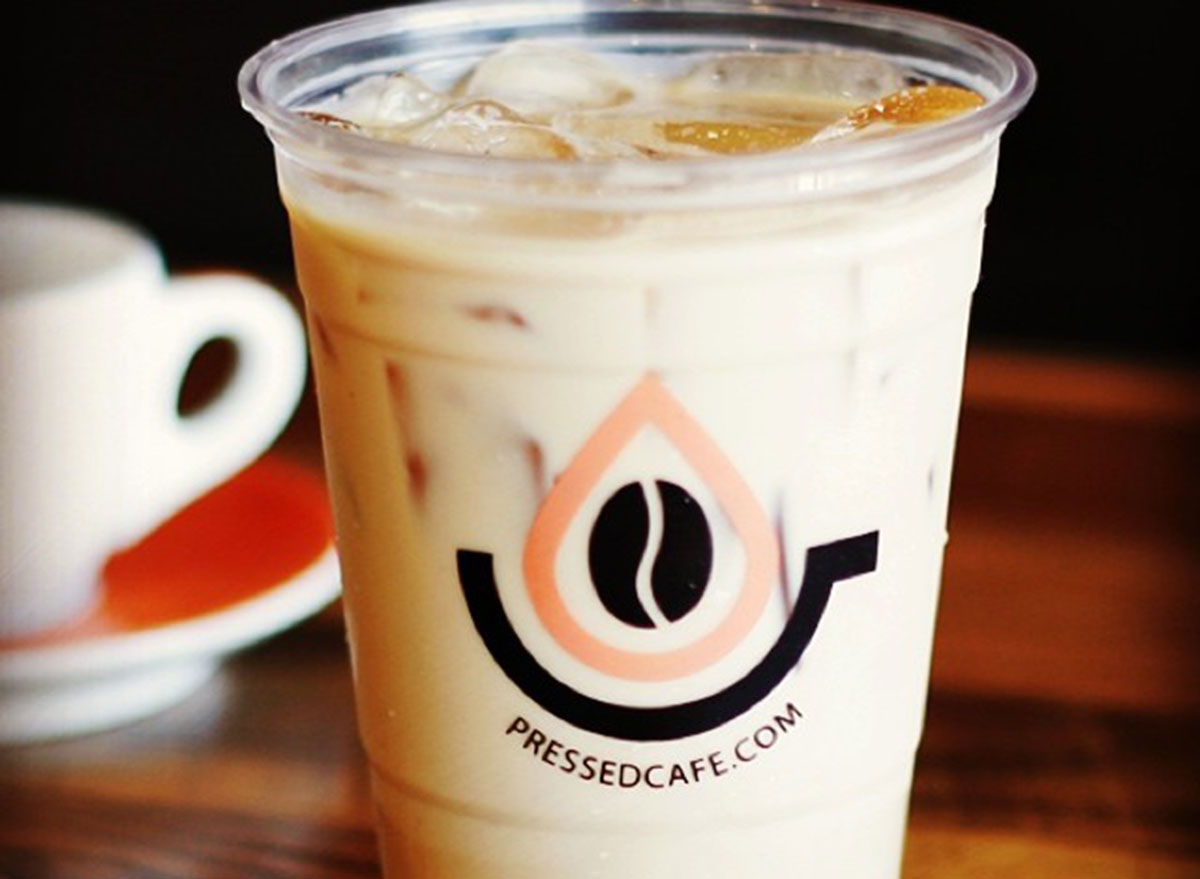 Have you ever tried a maple latte? How about something called Golden Mylk? At Pressed Café, you can order a combination of steamed almond and coconut milk with freshly juiced turmeric and ginger root and cinnamon.
The Corner (Montclair, New Jersey)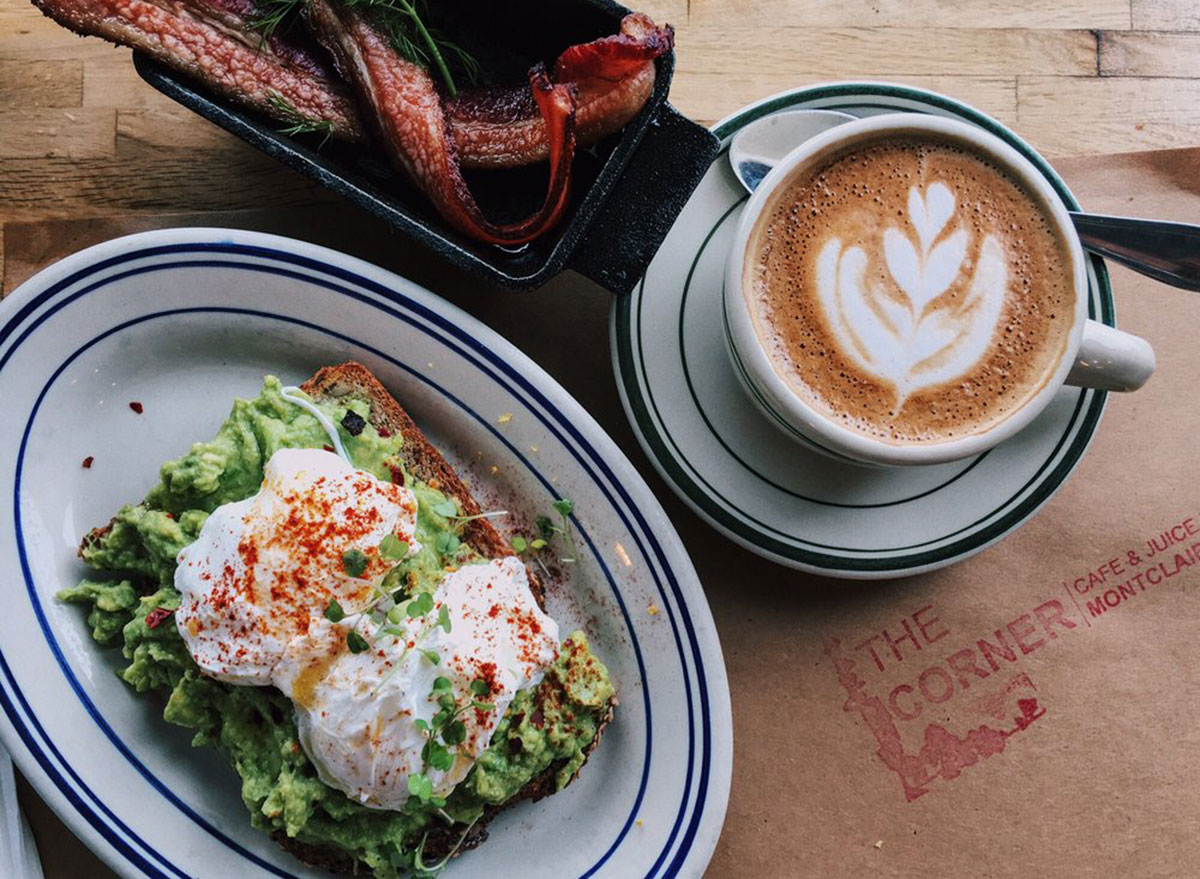 The Corner is a bustling brunch spot in Montclair. Hop on over there for a slice of avocado toast with poached eggs, alongside a piping hot latte.
Espresso Fino (Albuquerque, New Mexico)
A slew of Yelp reviewers say that Espresso Fino has the best latte they've ever had. With nearly 300 reviews and a 5-star rating on Yelp, it's not hard to believe them.
Whistle & Fizz (New York, New York)
So we know there's nitro cold brew and sparkling cold brew, but at Whistle & Fizz, you can also have those two styles of tea as well.
"This tea shop is like nothing else I have ever been to. While you can opt for your standard hot, iced, or shaken tea, I recommend you try one of their signature sparkling or nitro teas on tap," says one Yelp reviewer.
Fount Coffee + Kitchen (Morrisville, North Carolina)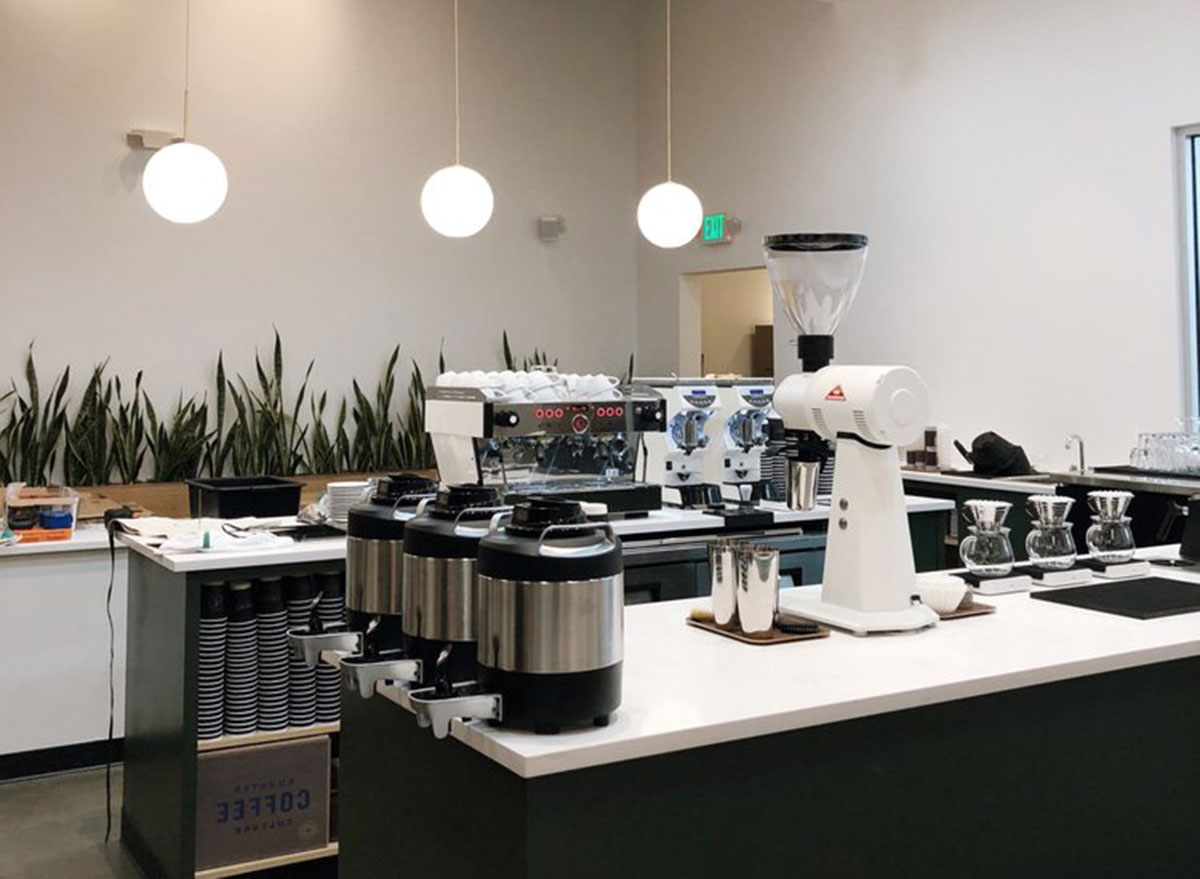 Stop into Fount Coffee + Kitchen for the Hit + Run drink, a shot of espresso served with a 12-ounce drip coffee. Talk about a caffeine surge!
Twenty Below Coffee (Fargo, North Dakota)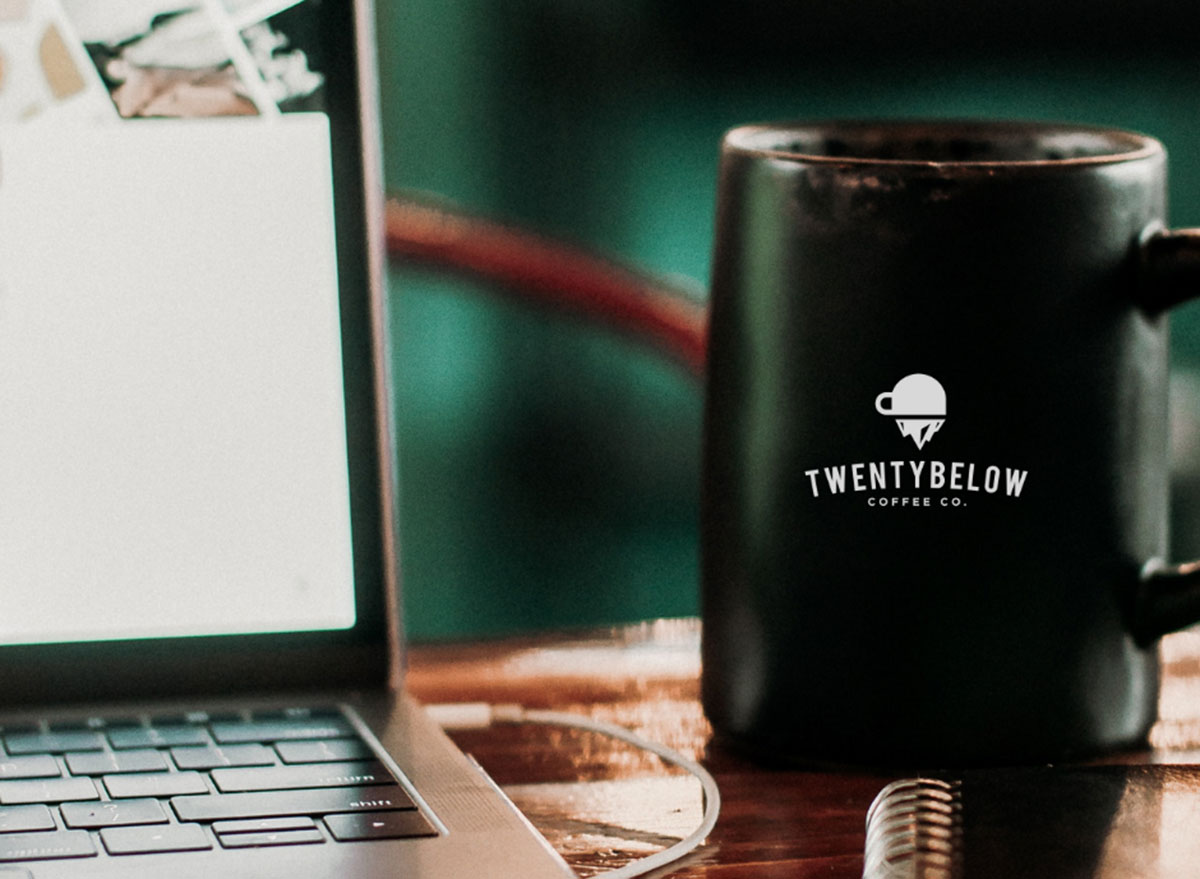 We hear the Three Bears Miel is a wonderful beverage at Twenty Below Coffee.
Fox In the Snow Cafe (Columbus, Ohio)
"The concept of Fox in the Snow is like a New York Coffee Shop with all the best aspects of it without the high expense of rent," wrote one reviewer.
The New Orleans iced coffee is a top-selling drink, which, according to one reviewer who inquired from an employee, is a sweetened cold brew that has been brewed with hickory wood. So imagine a sweet yet smoky iced coffee!
The Red Cup (Oklahoma City, Oklahoma)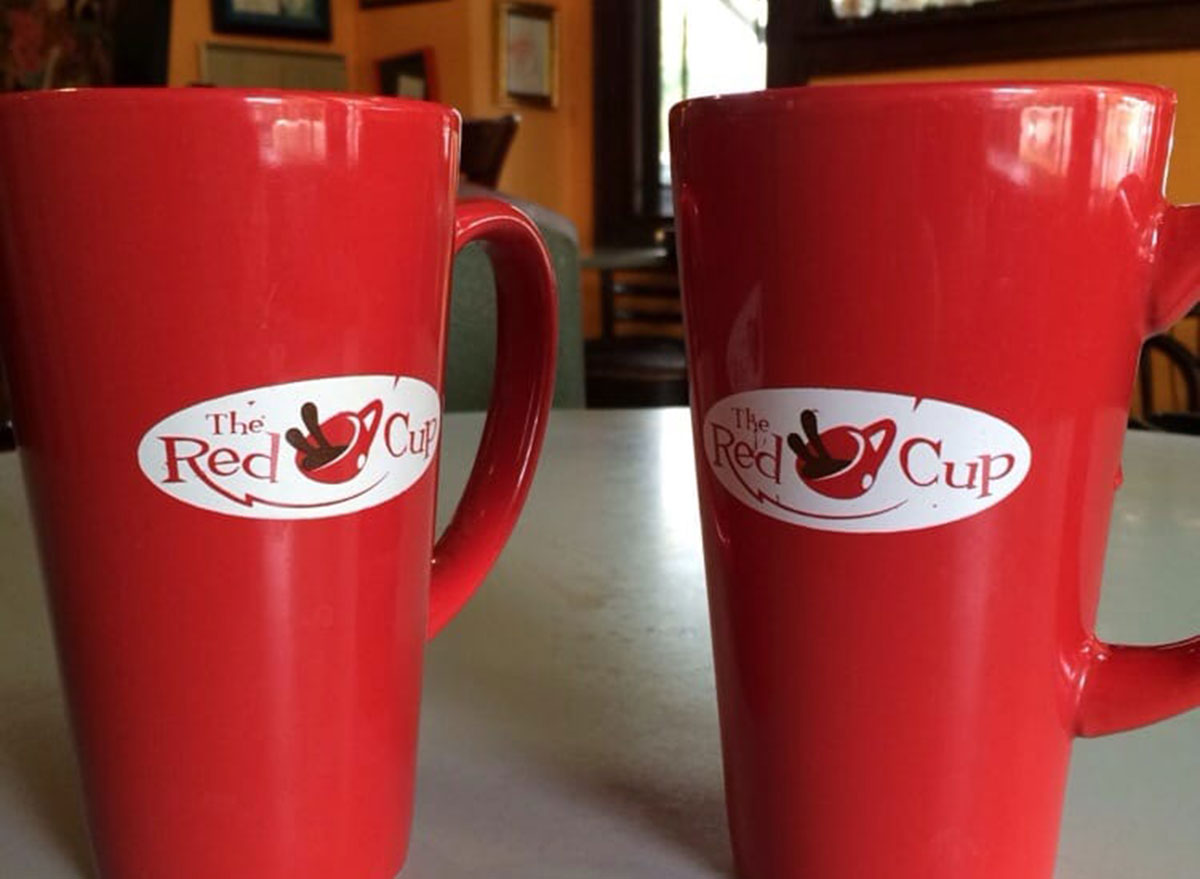 Order a piping hot cup of coffee in this restaurant's signature red cup with a side of chorizo mac and cheese for a savory brunch.
Pip's Original Doughnuts & Chai (Portland, Oregon)
This spot has over 2,000 reviews and a 4.5-star rating on Yelp! Apparently, VooDoo Doughnut doesn't stand a chance against these Pip's Original Doughnuts, at least not among the locals. Order one of their tasty doughnuts with their signature chai latte!
J'aime French Bakery (Philadelphia, Pennsylvania)
We hear J'aime French Bakery serves up a decadent chocolate croissant and latte. Order both for a sweet, buttery combination.
Pastiche (Providence, Rhode Island)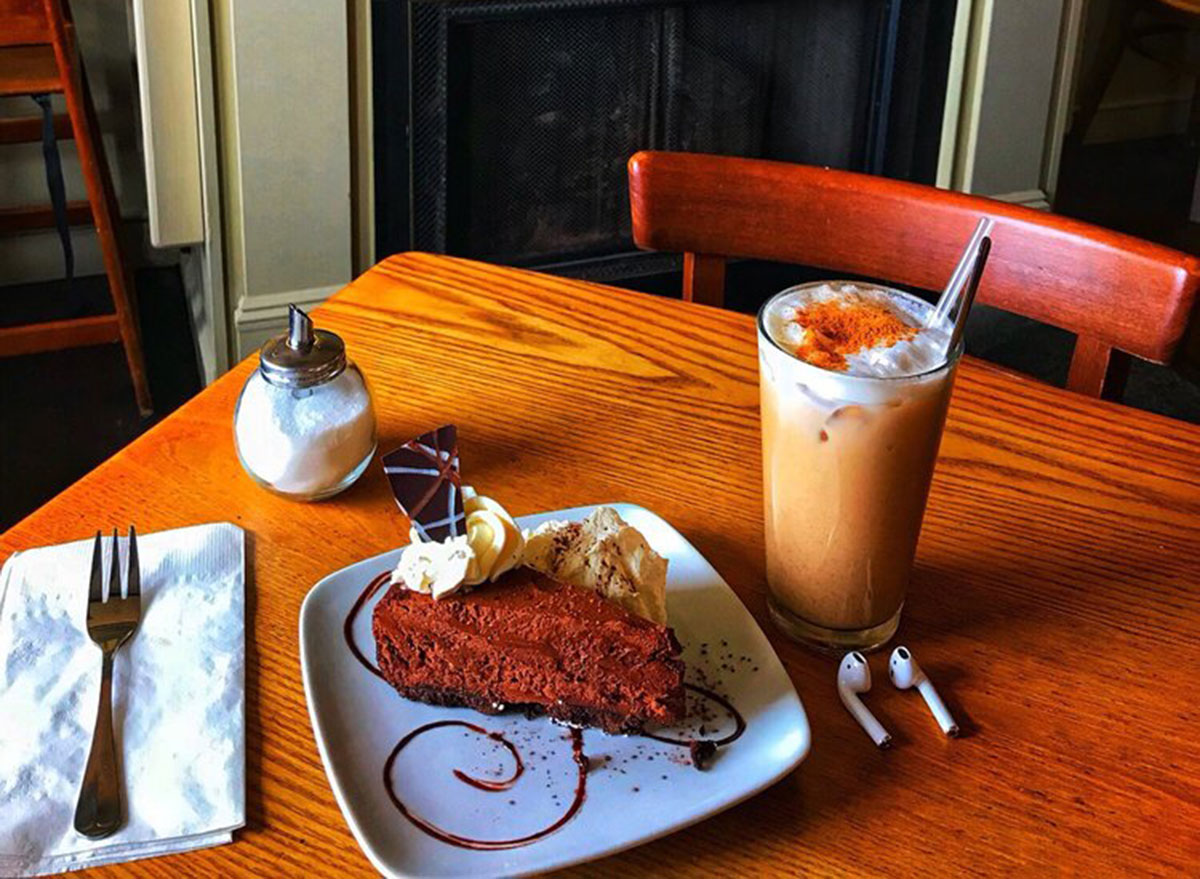 According to this cafe's website, "Pastiche is an intimate European-style café." Try their chai latte and a fruit tart!
Bitty & Beau's (Charleston, South Carolina)
Not only is this the best coffee shop in Georgia, but it's also the best coffee shop in South Carolina, too. It truly is a one-of-a-kind place with its mission statement and quality coffee beverages.
Pure Bean (Rapid City, South Dakota)
If you love the combination of orange and chocolate together, then you'll want to try the iced orange mocha at Pure Bean.
Cafe Intermezzo (Nashville, Tennessee)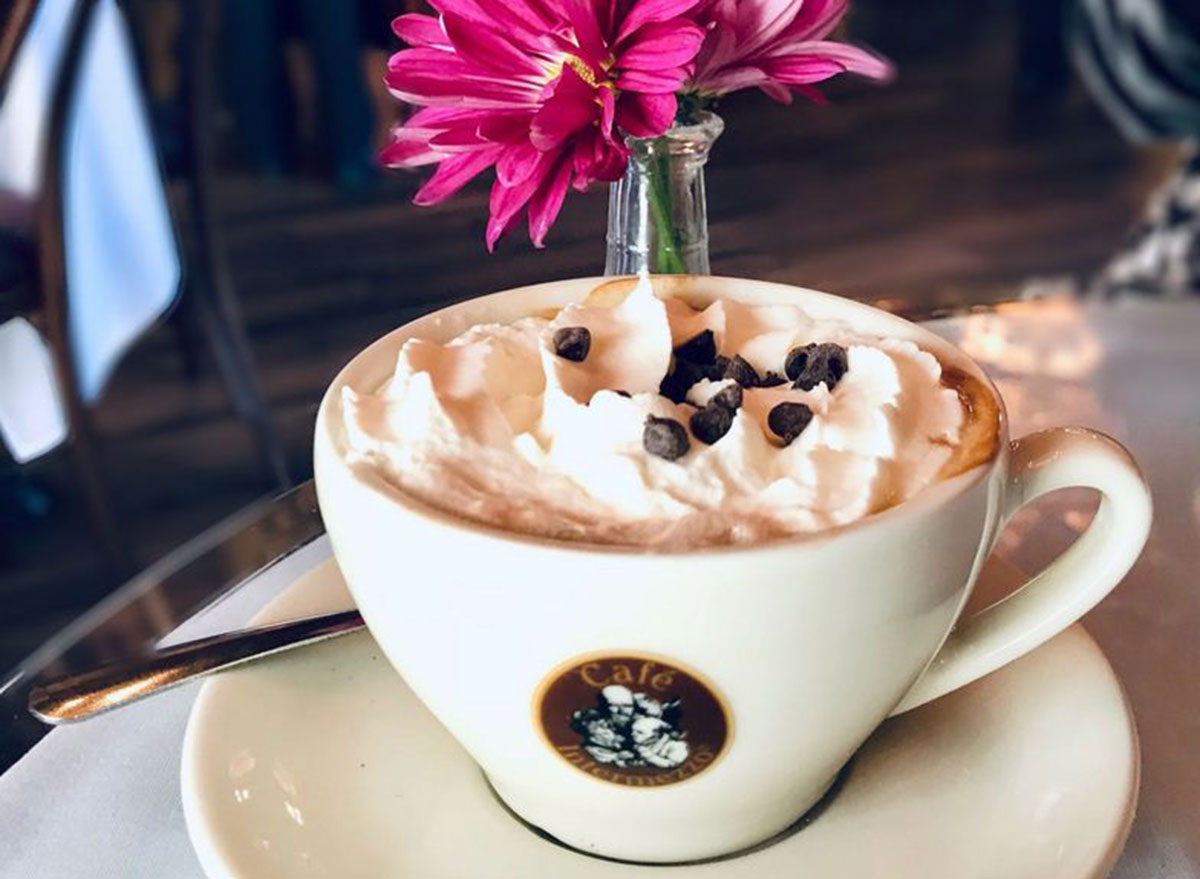 How delicious does this drink look? This place offers a long list of coffee beverages, including 11 different cappuccinos, seven lattes, and several coffee beverages with alcohol. There is even a section on the menu called coffee specialties, which includes a drink called the Caffé Mozart—double espresso with fresh whipped cream and chocolate chips.
La La Land Kind Cafe (Dallas, Texas)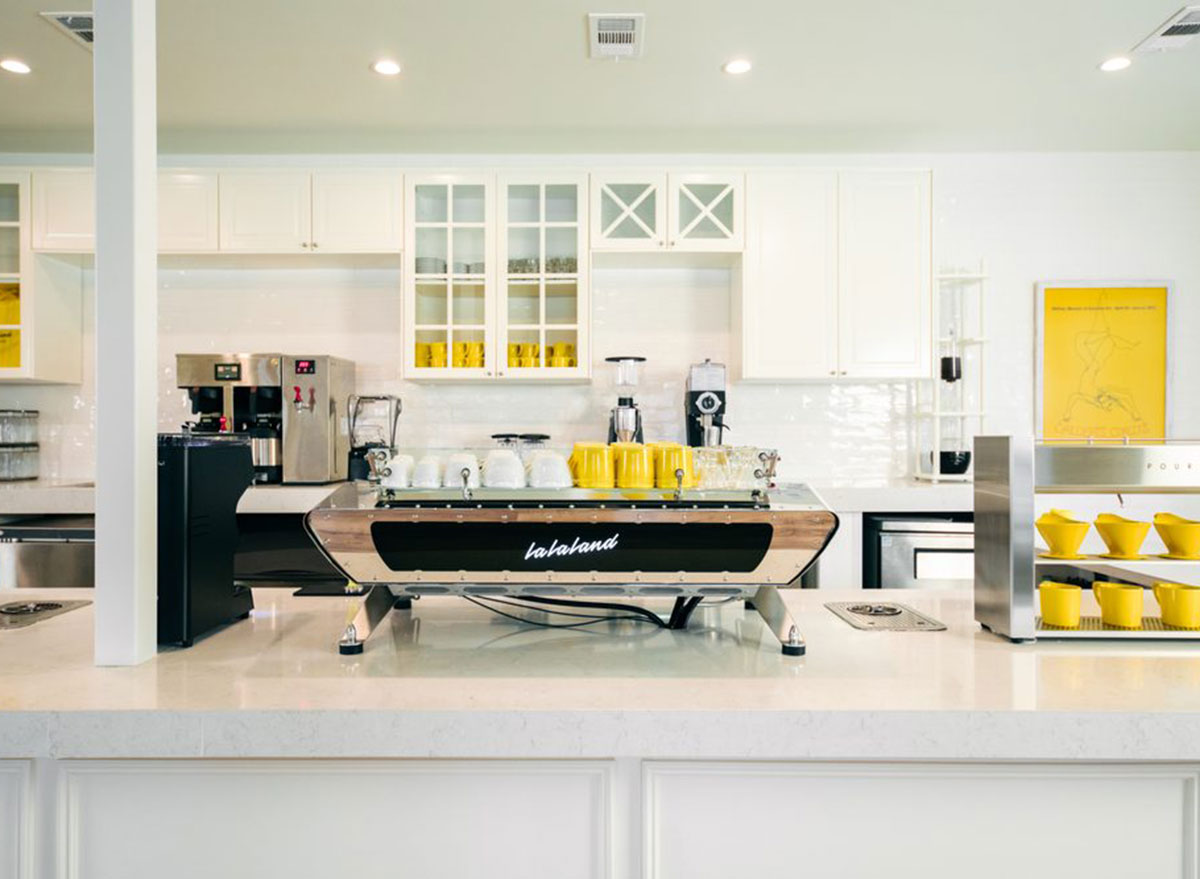 Order the rush hour drink from La La Kind Cafe, which is an iced latte made of half and half, cold brew, and vanilla flavor.
Cupla Coffee (Salt Lake City, Utah)
Whether you want beef bone broth or a flat white, you can get both at Cupla Coffee.
Stowe Bee Bakery & Cafe (Stowe, Vermont)
The question is, do you want a latte American-style or European-style at Stowe Bee Bakery & Cafe? The difference? The European style has a more intense espresso-to-milk ratio, like two shots in 8 ounces compared with one shot in 12 ounces.
Idido Coffee and Social House (Arlington, Virginia)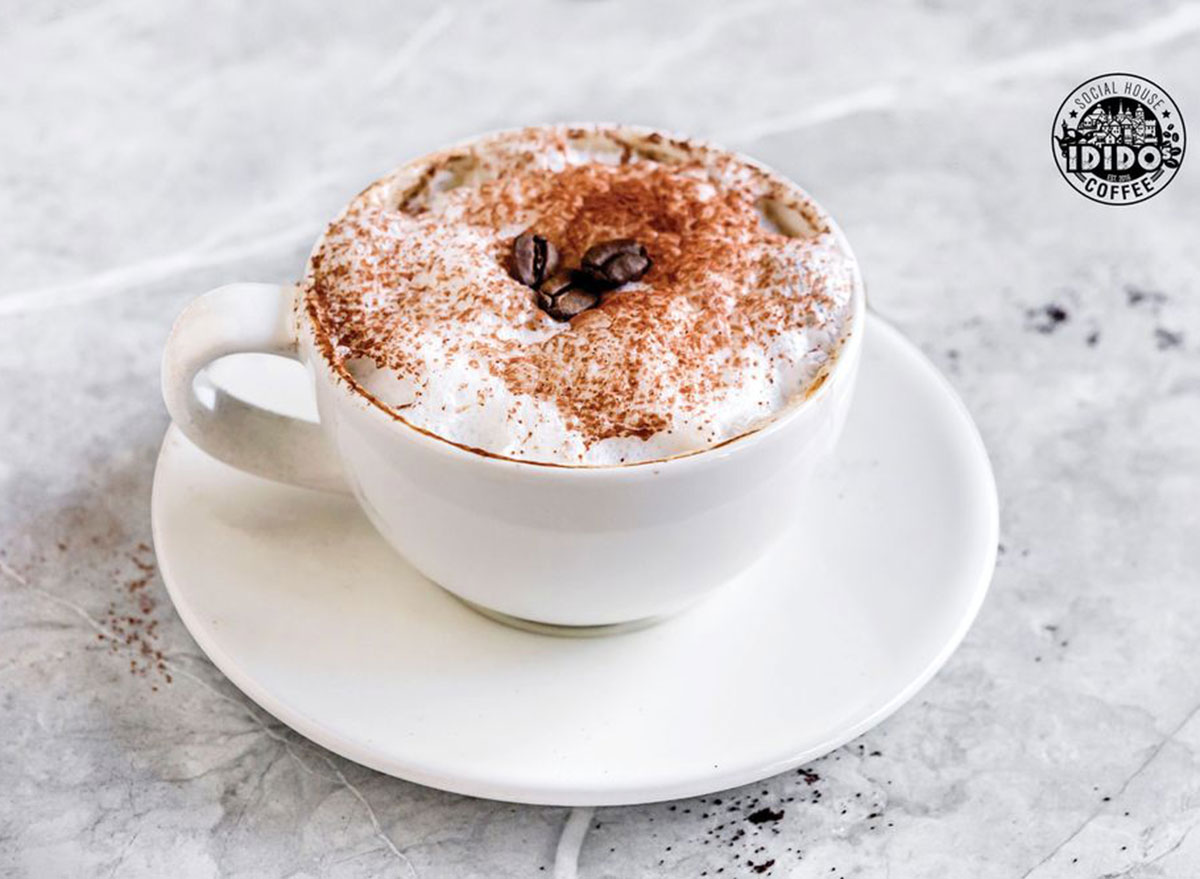 At Idido Coffee and Social House, you can order some of the most aesthetically-pleasing coffee beverages in the state. Whether it be a caramel mocha latte, the London fog, or the classic mocha latte, you'll want to snap a picture of the drink before you begin sipping.
Storyville Coffee Company (Seattle, Washington)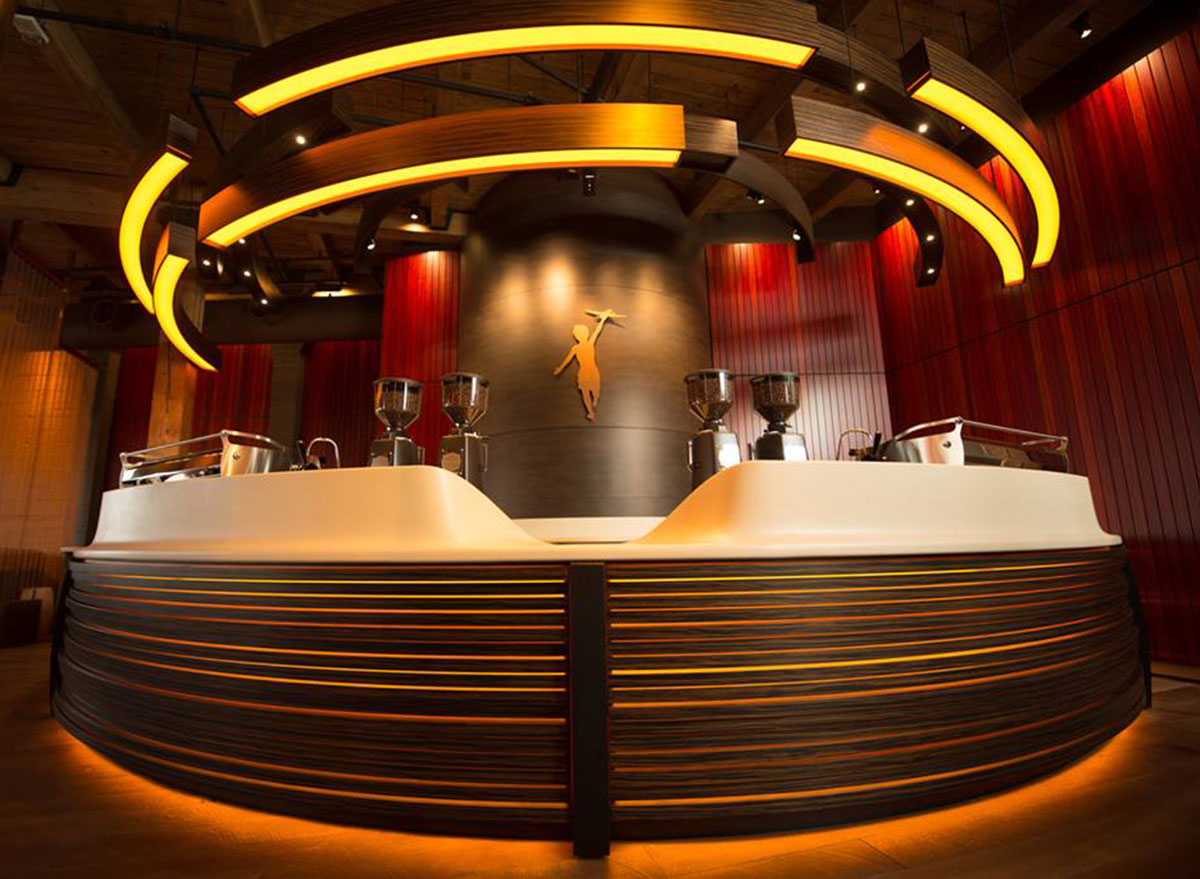 This coffee shop is located in the famous Pike Place Market in Seattle. On Yelp, this place is being talked about with over 1,470 reviews and a 4.5-star rating.
"I am always on the hunt for a good coffee whenever I visit any new city, and Storyville did not disappoint. Although I'm not a big mocha fan, my friend highly recommended it so I gave it a try. Definitely didn't disappoint," wrote one reviewer.
Mad Monks Coffee Shop (Charles Town, West Virginia)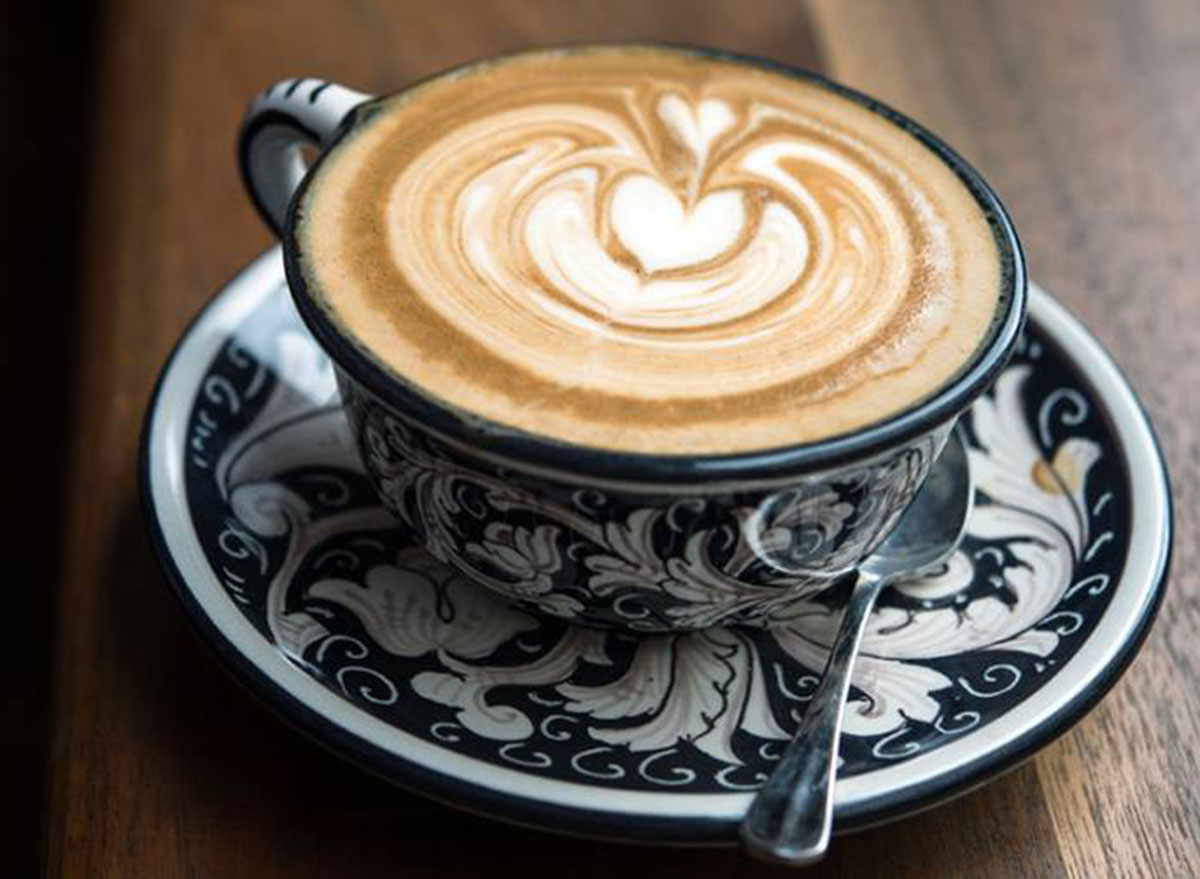 "Best coffee in the greater area!!!! Very European style, haven't had coffee this good since living Italy. The cappuccino is awesome as well as the cafe mocha for the American taste buds is stellar," wrote one Yelp reviewer.
Venture Brew (Milwaukee, Wisconsin)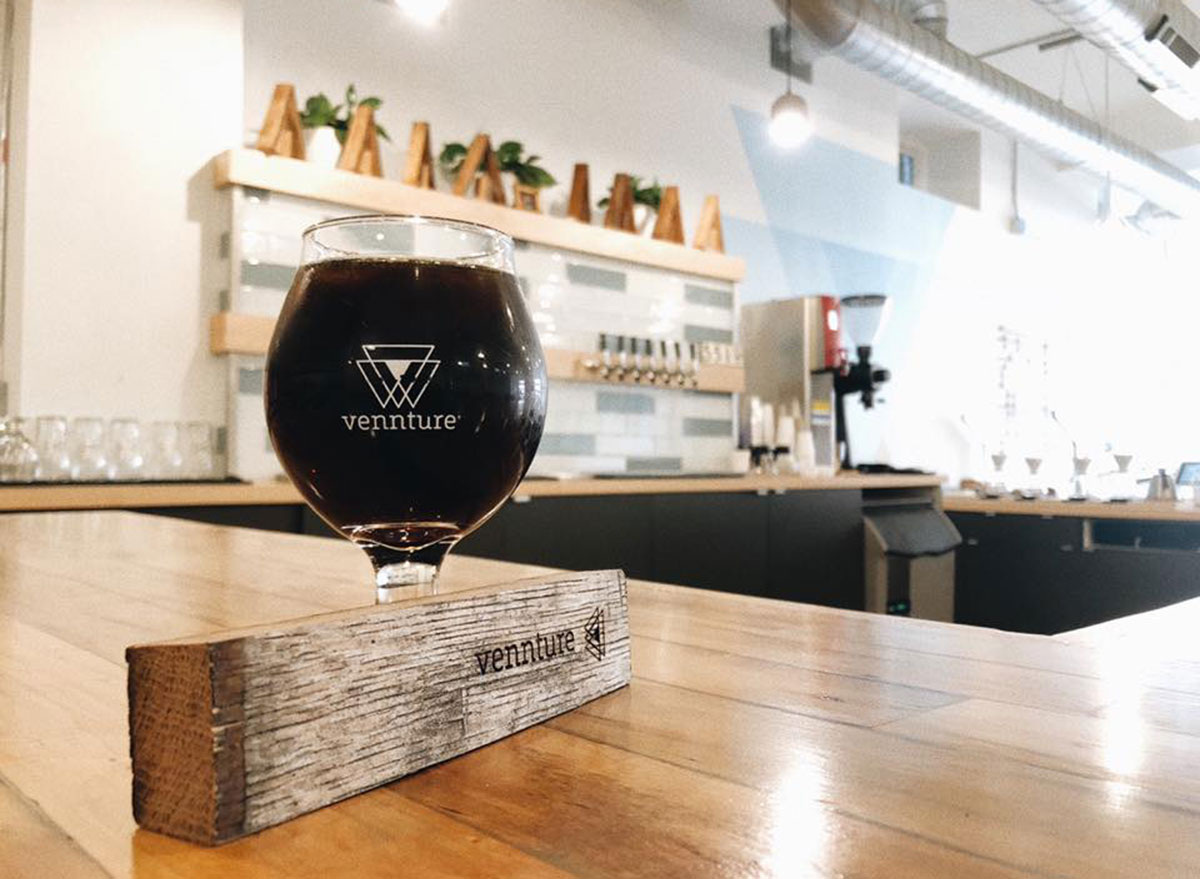 Venture Brew is both a coffee and beer spot. If you want both an alcoholic beverage and a coffee, opt for the Beercation, a dark Mexican lager with Mexican coffee.
Persephone Bakery (Jackson, Wyoming)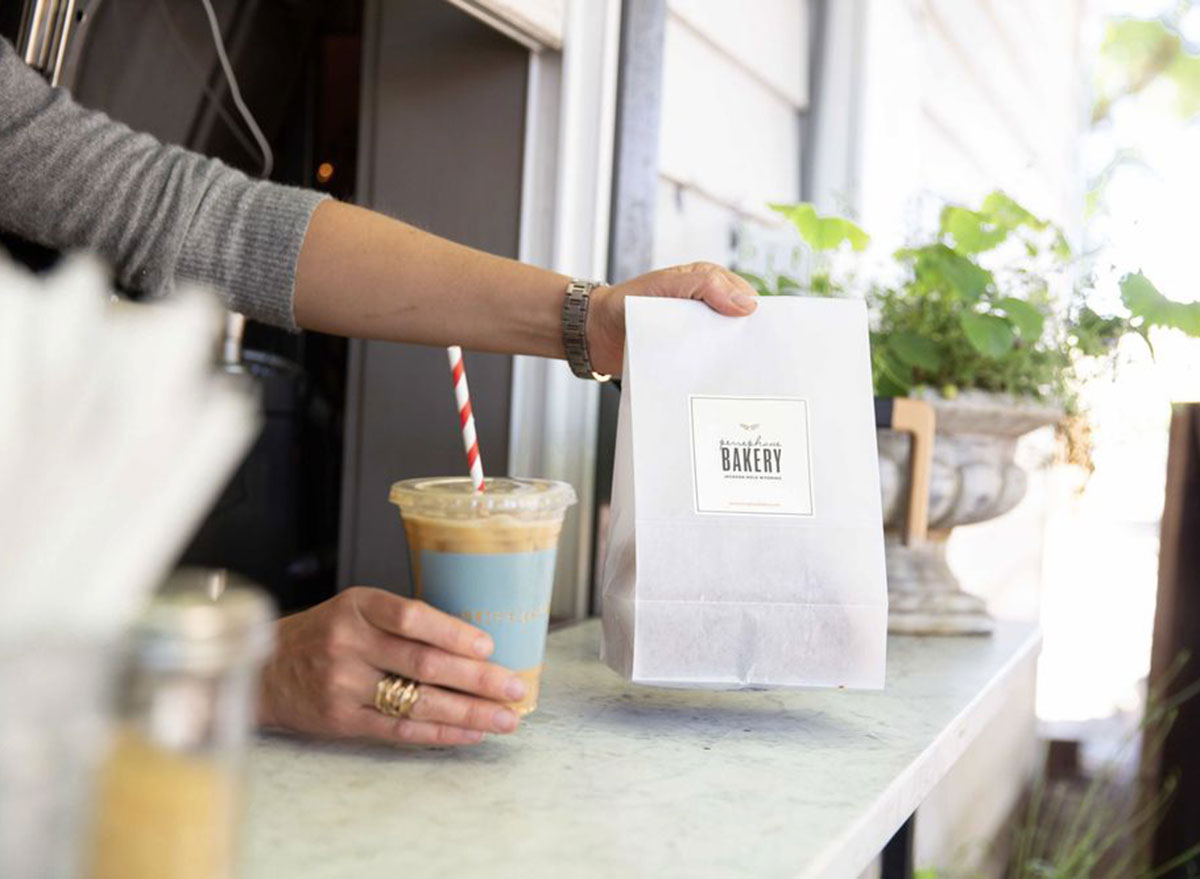 Stop into Persephone Bakery for brunch and enjoy one of their many coffee drinks. Several Yelp reviewers said their drip coffee is fantastic.