The Best Health Food Store in Every State
From organic produce to supplements, these popular shops will meet all your healthy grocery needs.
As anyone who tries to live a healthy lifestyle knows, diet can make all the difference, and a good health food store can help you meet your wellness goals, whether you're gluten-free, vegan, Keto or just trying to add more organic products into your day-to-day life. While health food stores used to be rare, they are now all over the place. The difficulty can be choosing one that has everything you need for your particular life goals.
Based on our travels, recommendations from friends and colleagues, and top reviews online, we've put together a comprehensive list of the best shops around the country for organic, local groceries, diet-specific products, and of course, vitamins and supplements. Plus, check out our pick for the healthiest restaurant in your state.
ALABAMA: Greenwise Market in Mountain Brook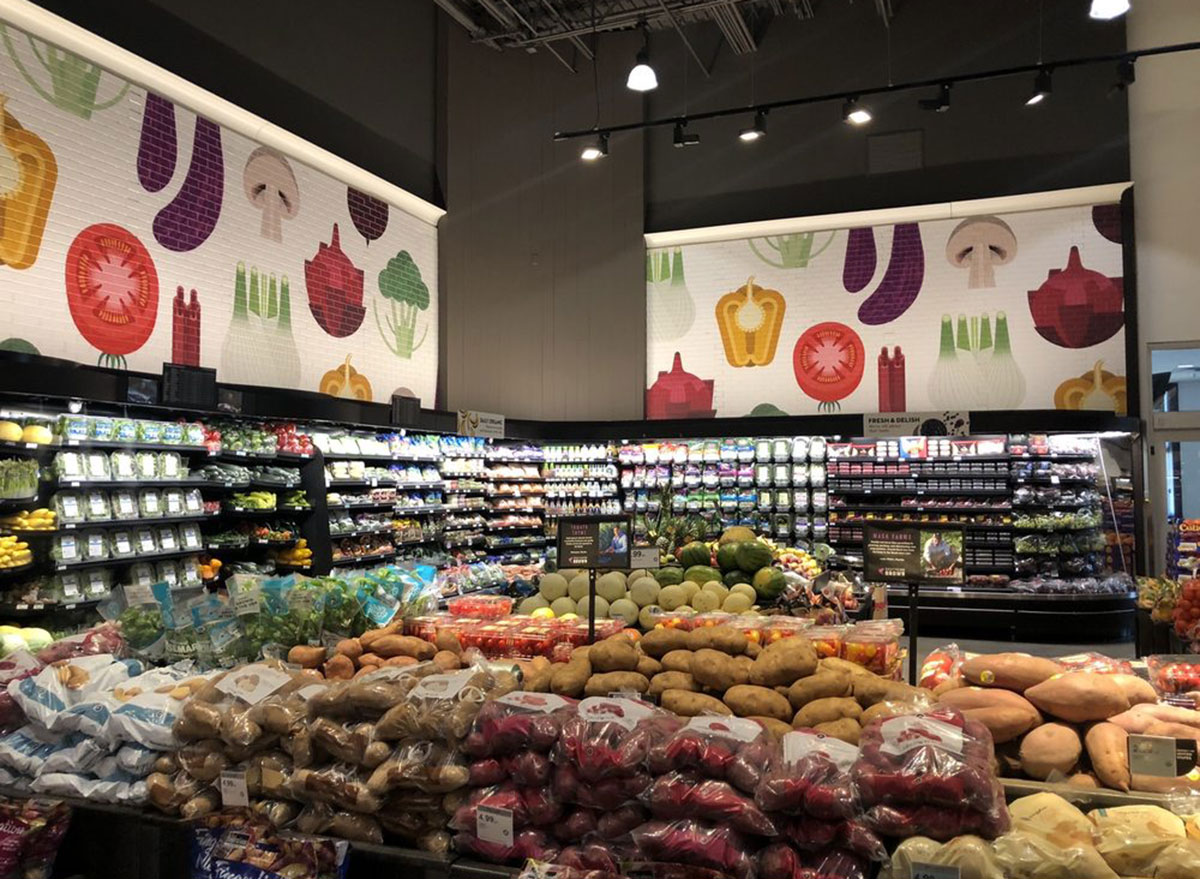 While we love a mom-and-pop shop, this Publix-backed market wins rave reviews from shoppers for being the best grocery store in the area. This fully stocked organic market offers organic produce and proteins, grab-and-go items like acai bowls and sushi, and a surprisingly robust organic wine selection.
ALASKA: Rainbow Foods in Juneau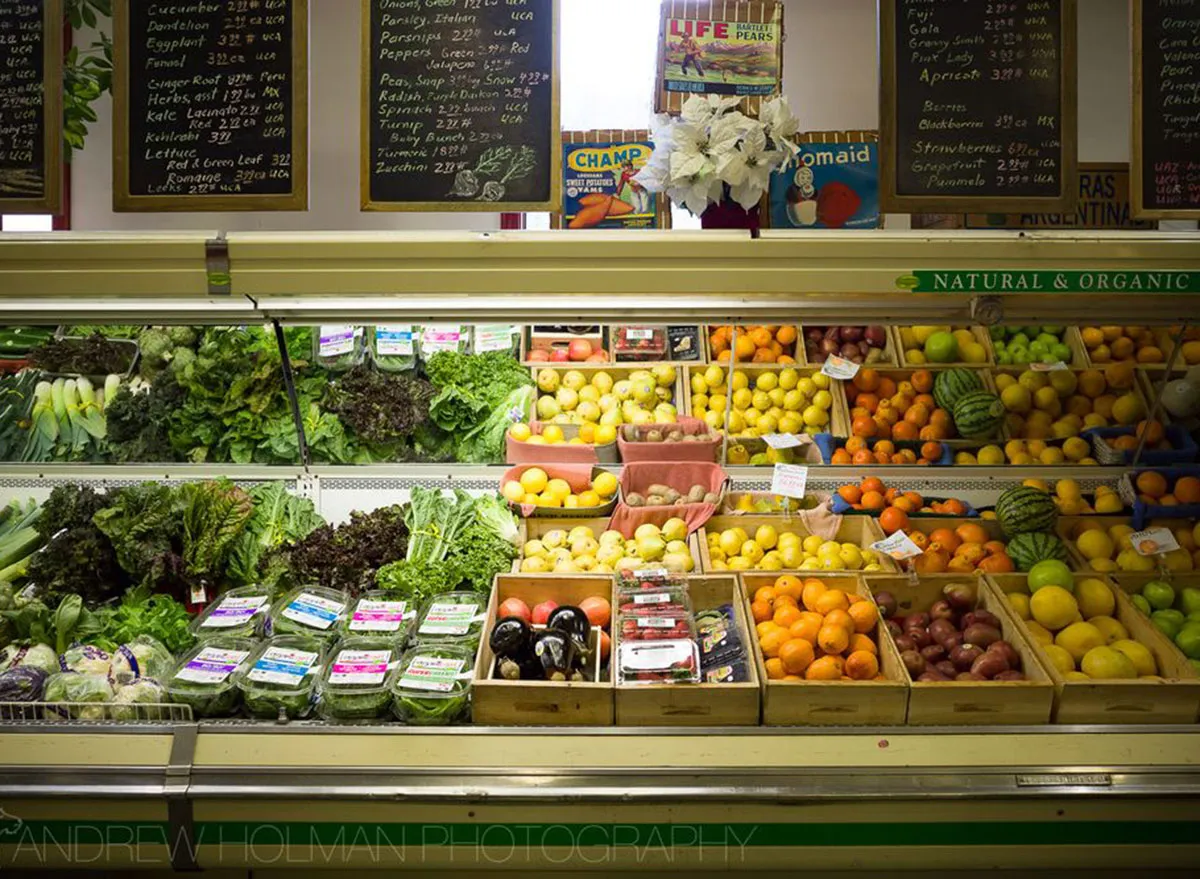 Billed as Southern Alaska's largest health food store and deli, Rainbow has a huge selection of fresh produce—over 60 items per day—and it's all organic or local. You'll also find a lunch bar that serves house-made soup, pizza, hot entrees, sandwiches, and salads. If you're having a salad for lunch here are 10 Salad Dressing Recipes You Can Make in Minutes.
ARIZONA: Nature's Finest Natural Foods in Mesa and Fountain Hills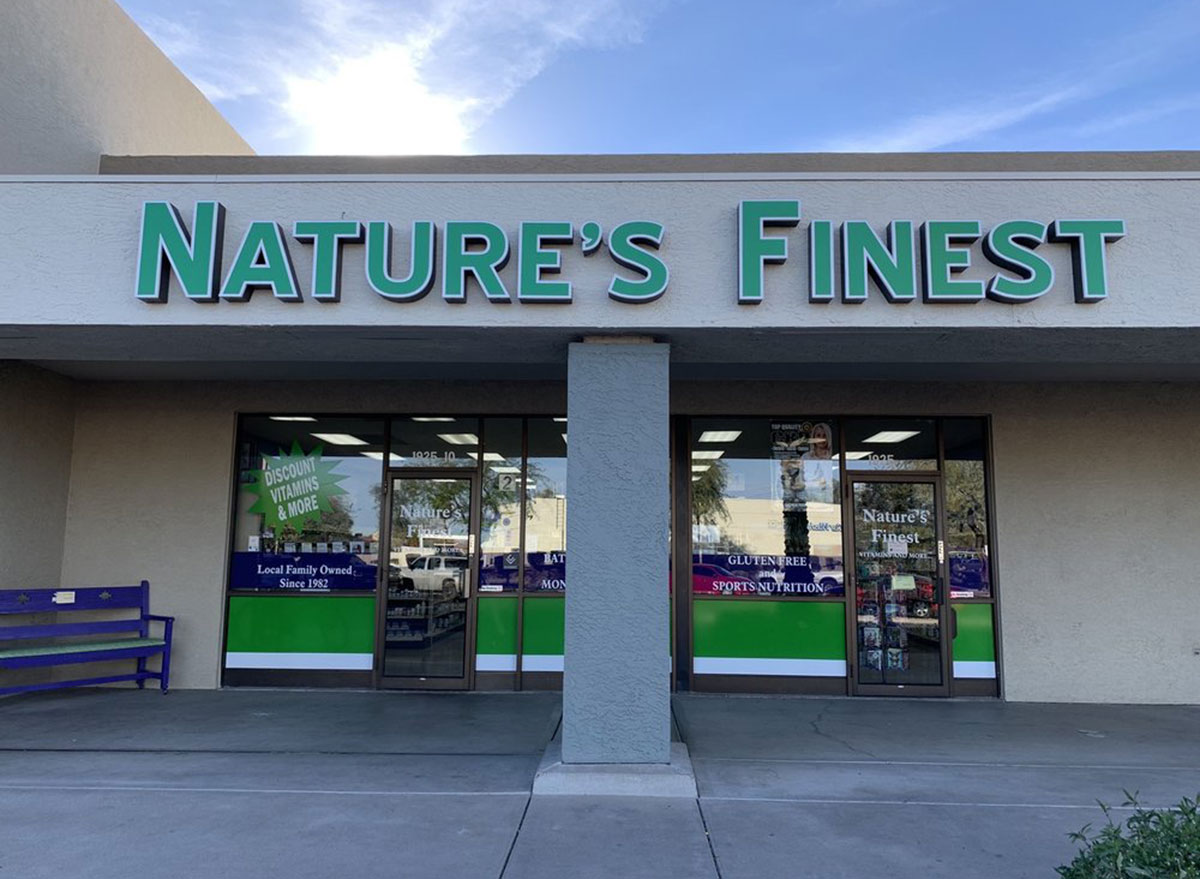 With two locations, this family-owned shop has been serving healthful foods, vitamins, and supplements to health-conscious shoppers since 1982. Locals say it's the best place for healthy snacks and natural supplements.
ARKANSAS: Nature's Way Health Food Store in Mountain Home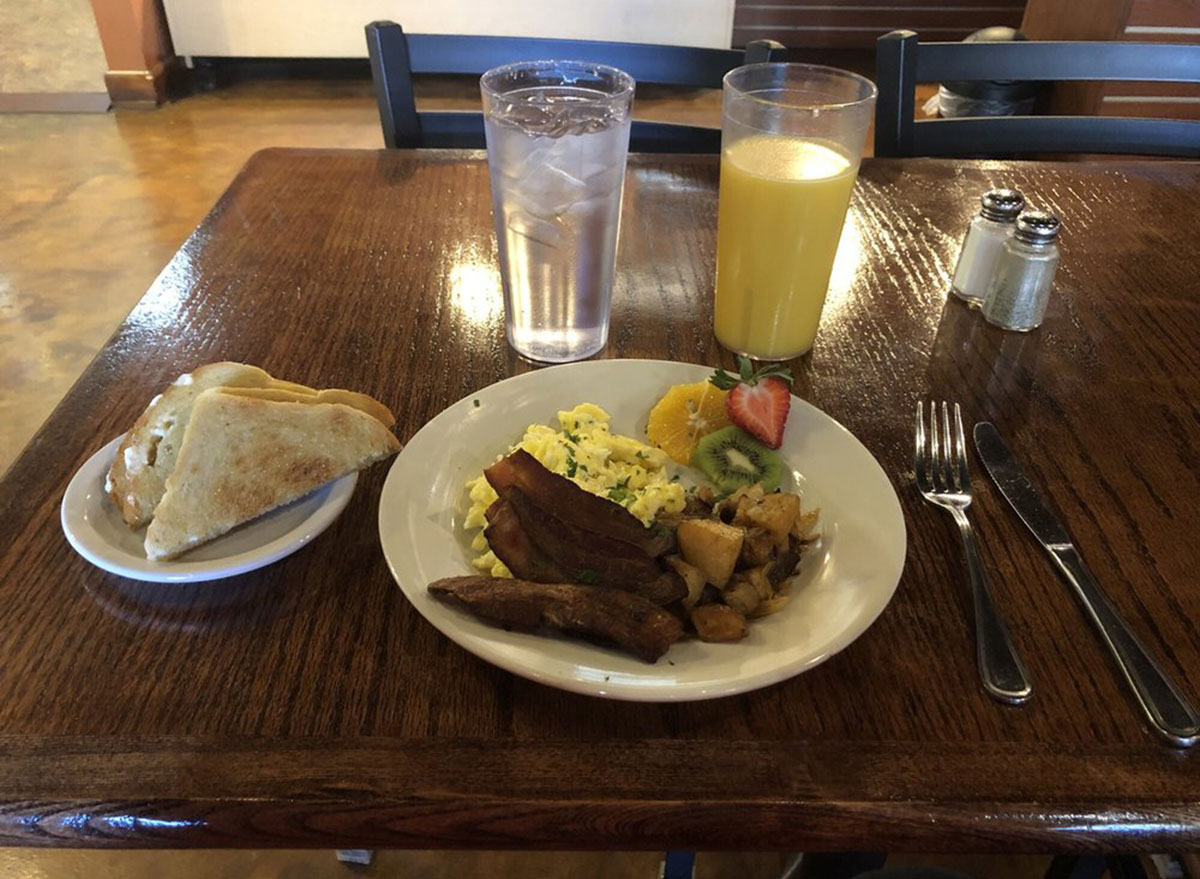 With a recent remodel, this cute health food store keeps locals stocked with organic produce and other food, non-GMO products, gluten-free and allergy-free food, local honey, freshly ground nut butters, as well as natural beauty products and vitamins.
RELATED: Ugly Side Effects of Too Many Vitamins
CALIFORNIA: Erewhon Market in Los Angeles (Multiple Locations)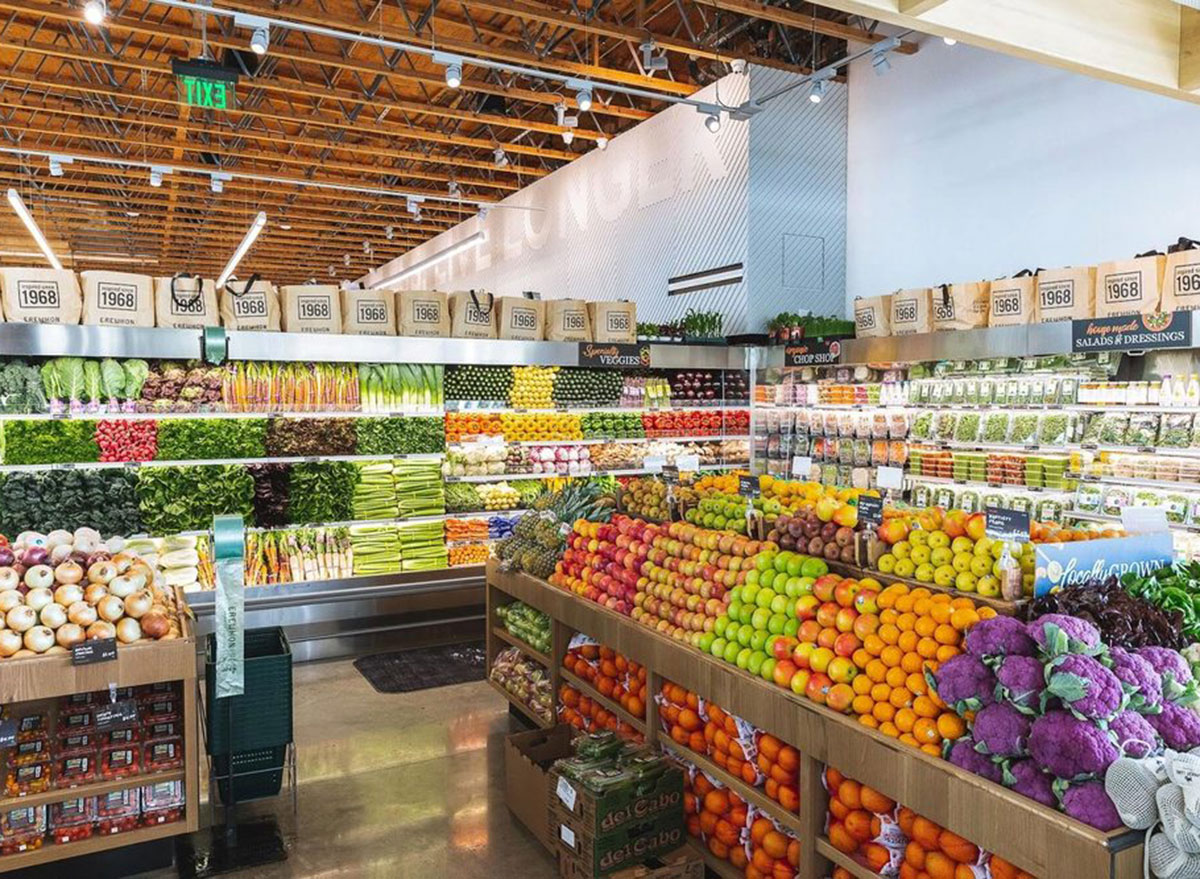 Famous for its celebrity clientele, Erewhon is also beloved for a massive selection of organic meat and produce, and its tonic bar and cafe. Serving healthy meals and juices to go, or have delivered, Erewhon is a must-visit for healthy-minded Angelenos.
COLORADO: NOOCH Vegan Market in Denver
The Denver and Boulder area has no shortage of options for healthy eating, but locals love this vegan market for the selection of vegan "dairy" including nut milk brie and vegan "ice cream." Whether you're vegan, lactose intolerant, or just skipping dairy, Nooch has you covered. Should you start drinking a mixed nut milk?
CONNECTICUT: Chamomile Natural Foods in Danbury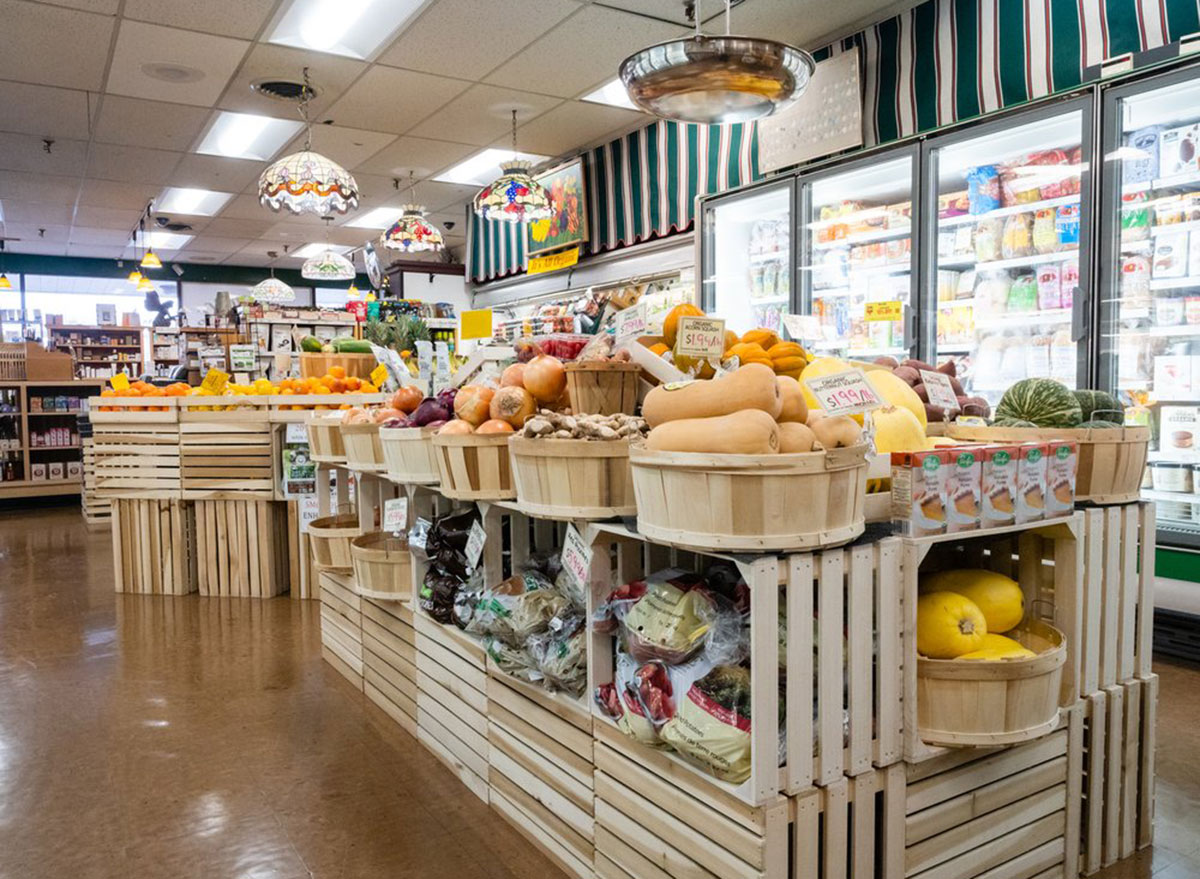 For over four decades, Chamomile has been offering fresh-made food and juice, wholesome groceries, body care, and fresh produce. They're dedicated to providing their community with the highest quality, ethically prepared products they can find and will work with you on a custom nutrition plan.
DELAWARE: Harvest Market Natural Foods in Hockessin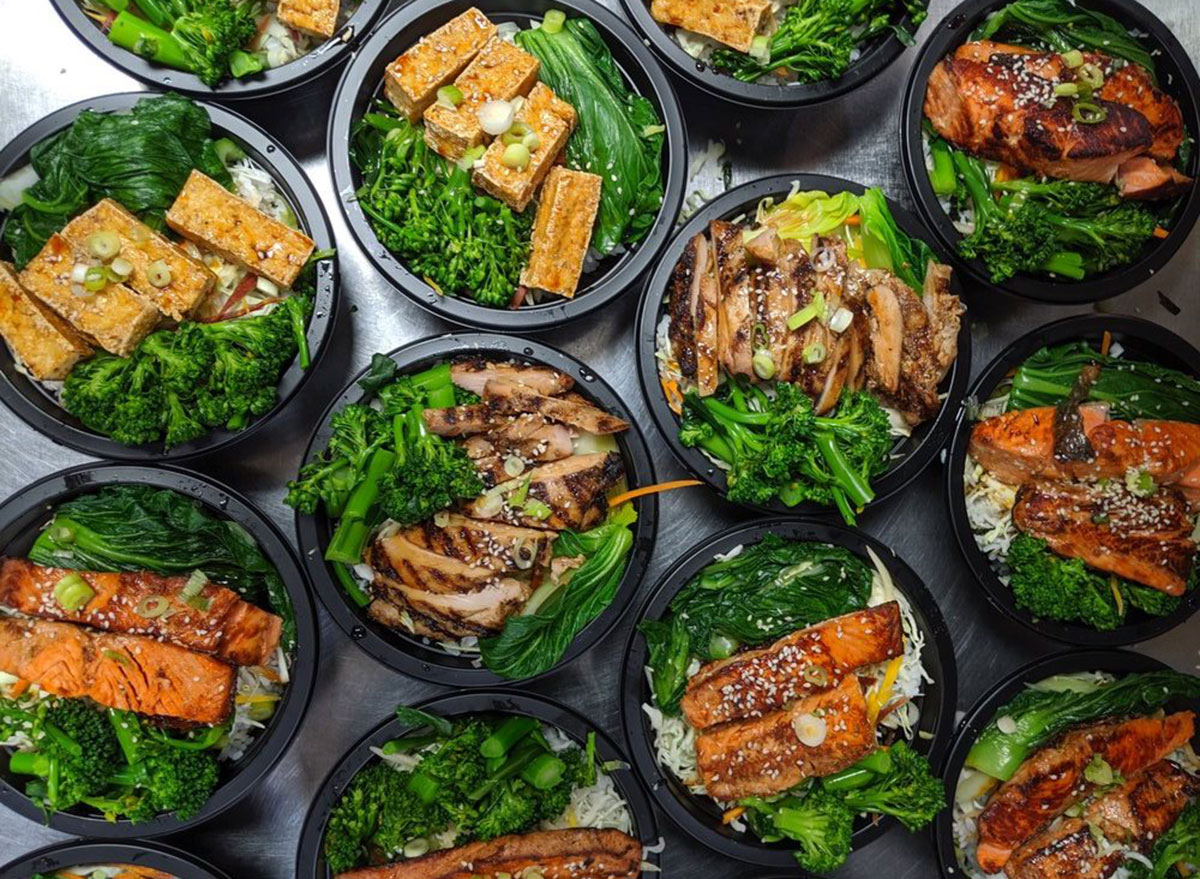 Since 1995 this family-owned shop, Harvest Market has offered fair trade products, bulk foods, groceries (including lots of gluten-free), and personal care products. In 2013, they added a variety of grab-and-go soups, salads, sandwiches, sides, sweets, and more—all made from scratch with high-quality ingredients. If you've got time to make your own, we've got 21 Healthy Grab-and-Go Snacks Perfect for Busy Days.
FLORIDA: Beehive Health Food Store in Miami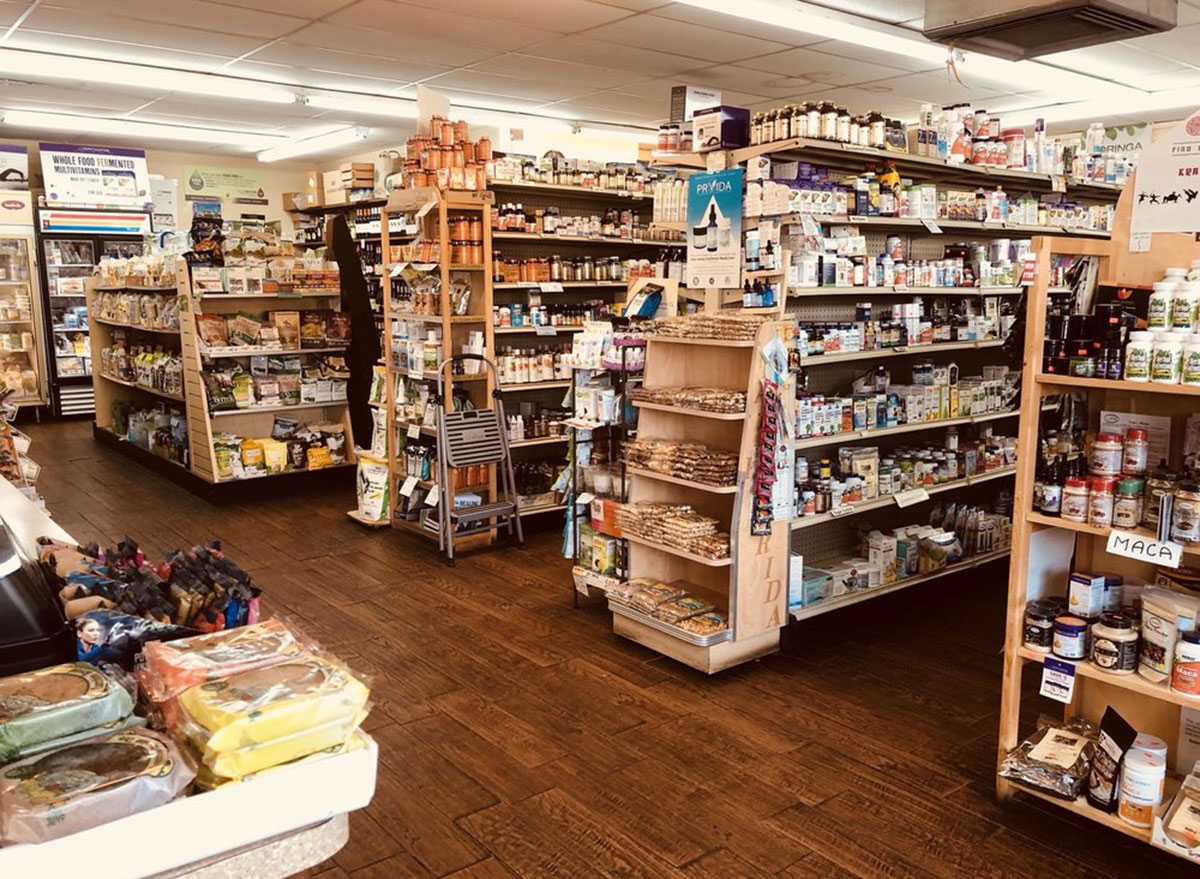 Locals say this is the best health food shop in Miami and rave about the prepared foods and juice selection, as well as the natural personal products and vitamins.
RELATED: Simple Ways to Never Get Sick, According to Doctors
GEORGIA: Daily Groceries Co-Op in Athens
Community-owned, the Daily thoughtfully sources from local farmers and producers. Members who volunteer can shop at a discount, but the cheery shop is open to anyone looking for healthy, natural foods.
HAWAII: Mana Foods in Maui
This local fave offers healthy and gourmet foods with a focus on local, organic produce, vitamins, and beauty products. Since it's a co-operative, the prices are low for the island, and they offer senior shopping hours.
IDAHO: Mrs. Beesley's Healthy Foods in Boise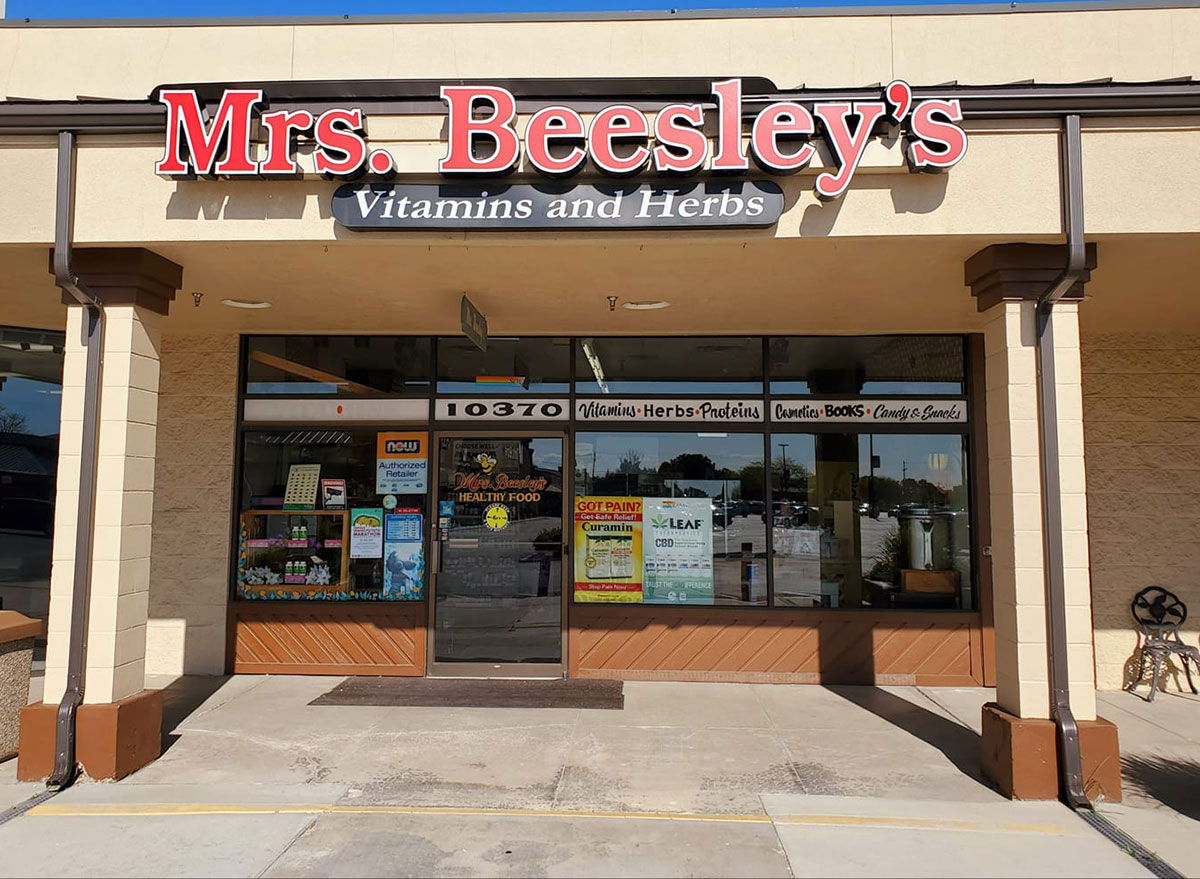 Locals rave about the service in this recently remodeled spot that sells supplements, vitamins, and natural beauty lines like Mad Hippie, local beeswax, and CBD gummies.
RELATED: 20 Unhealthiest Habits When Stuck at Home
ILLINOIS: Life Spring Health Foods & Juice Bar in Chicago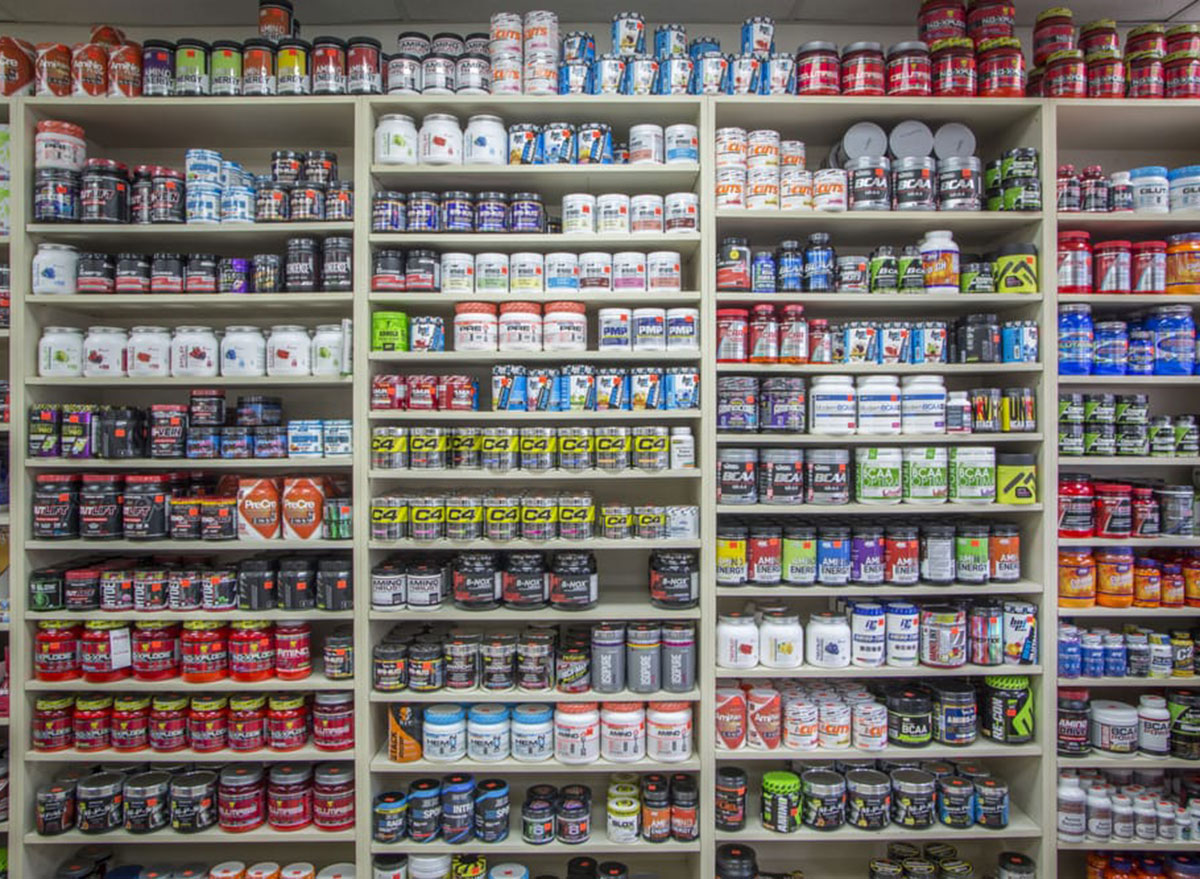 Since 1977, this store has supplied health-oriented Chicago residents with supplements, vitamins, protein powders, and more. One reviewer raved, "I can't even begin to express how wonderful this store is! The staff is extremely knowledgeable about all of their products and are very passionate about health." Speaking of protein powder, we tasted nine different kinds and this was the best.
INDIANA: Good Earth Natural Food Co. in Indianapolis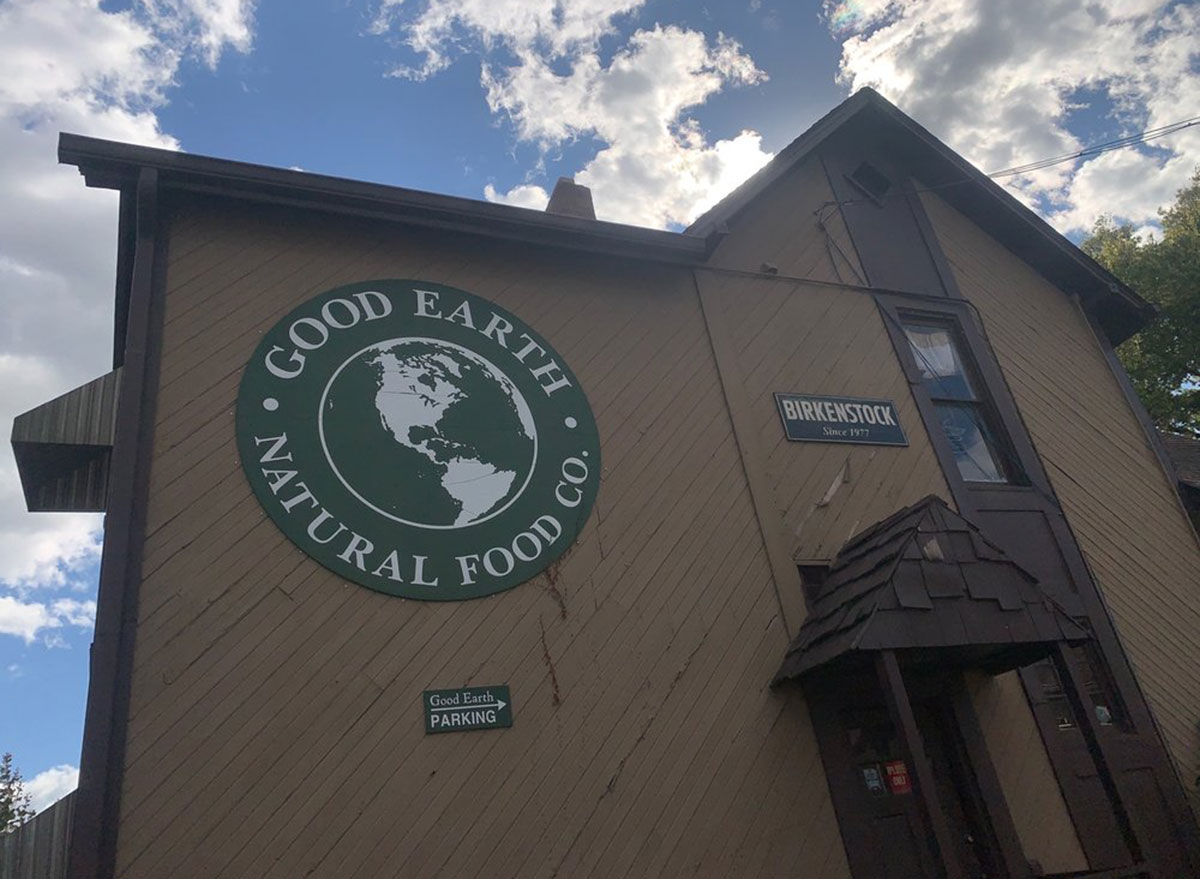 Bulk herbs, supplements, and snacks, this family-owned since 1971 shop also offers a selection of natural and organic foods, vitamins, beauty products, herbs and spices, and Birkenstocks (if you need shoes too).
IOWA: Iowa Food Cooperative in Des Moines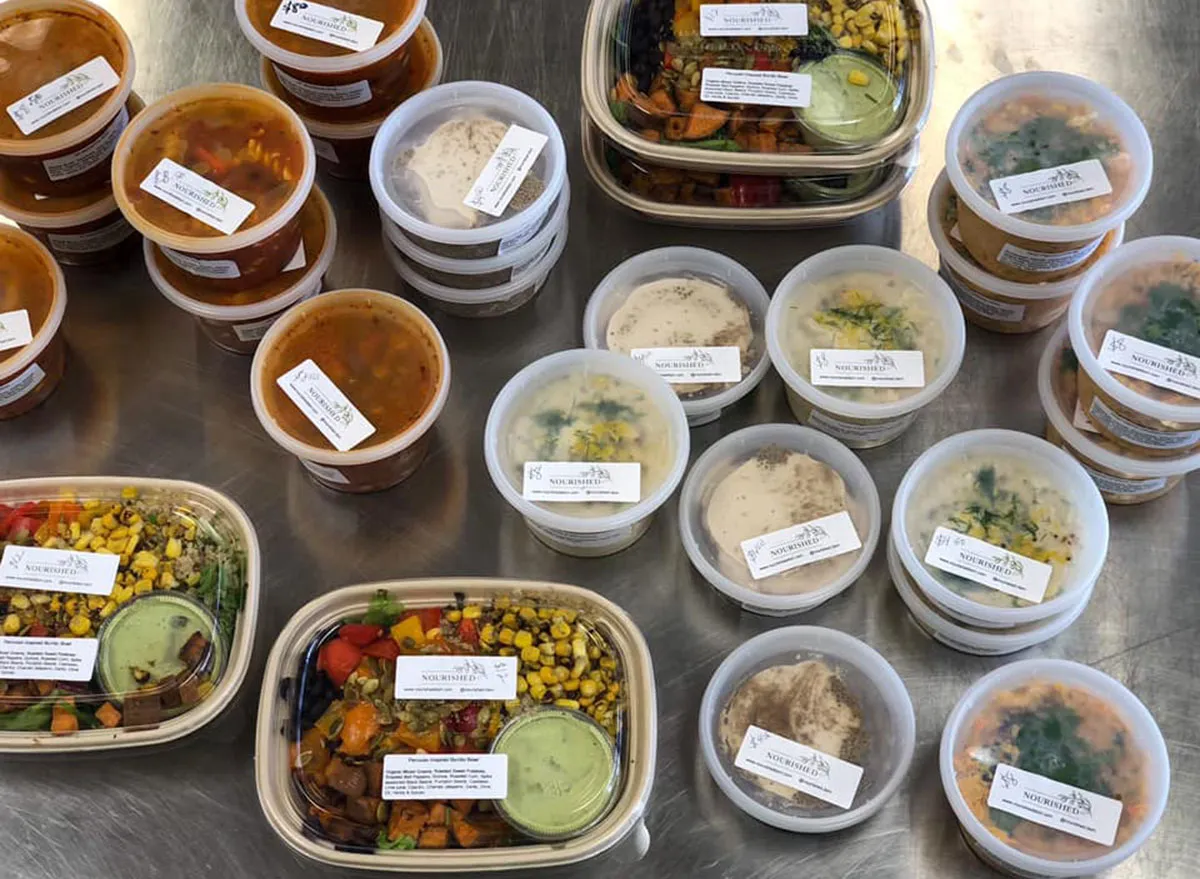 This worker-owned and operated shop has a massive selection of local produce, dairy and honey, vegan products, and gluten-free foods. Locals love that they can order in advance and pick up around the city.
KANSAS: Natural of Course in Wichita
Locals love this "Small, family-owned business" for the "knowledgeable and helpful staff to help you find what you need," they wrote. They offer vitamins, pantry items, and personal care.
KENTUCKY: Rainbow Blossom Natural Foods Market in Louisville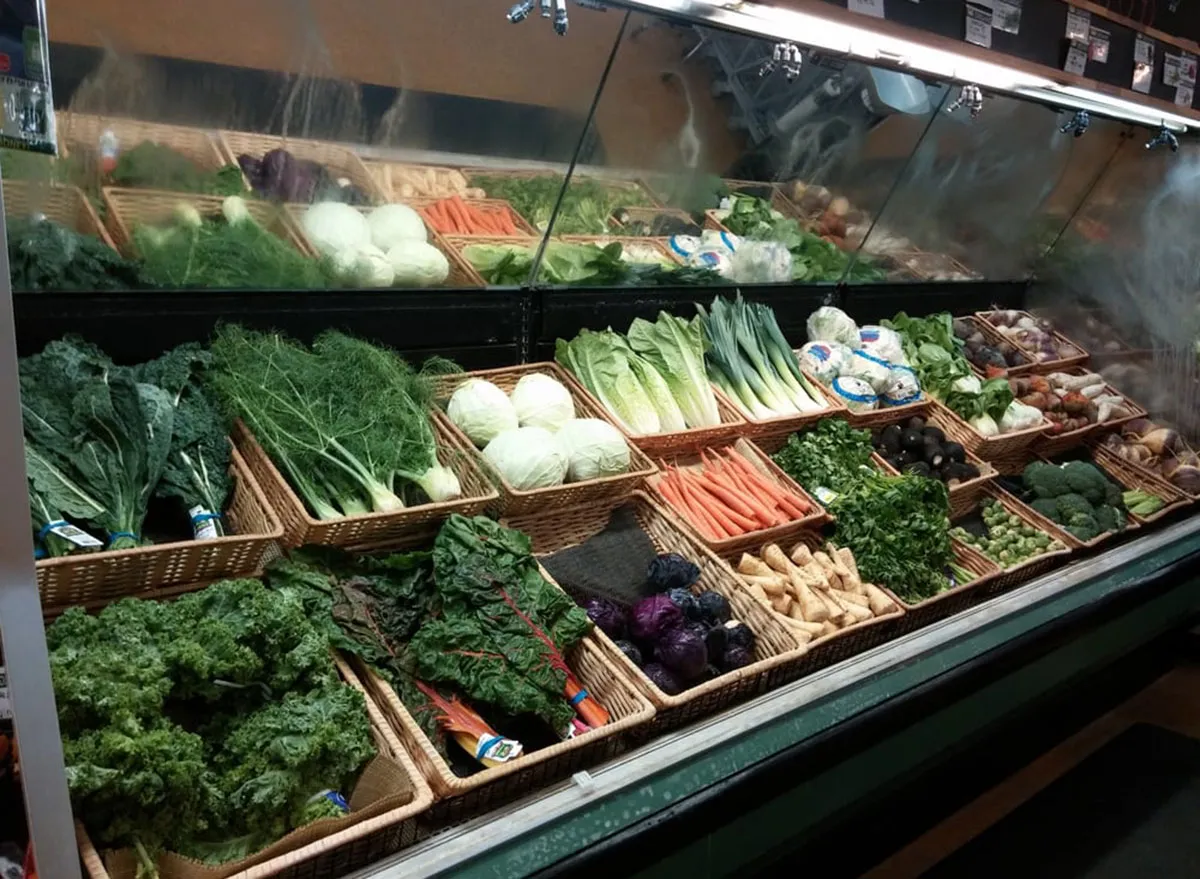 Since 1977, this natural foods store has stocked local produce, vitamins and held wellness seminars for the community. Recently, they've added delicious smoothies to their line-up! Here are the 9 best foods to add to your smoothie for a flat belly.
LOUISIANA: Old Paths Natural Market in Baton Rouge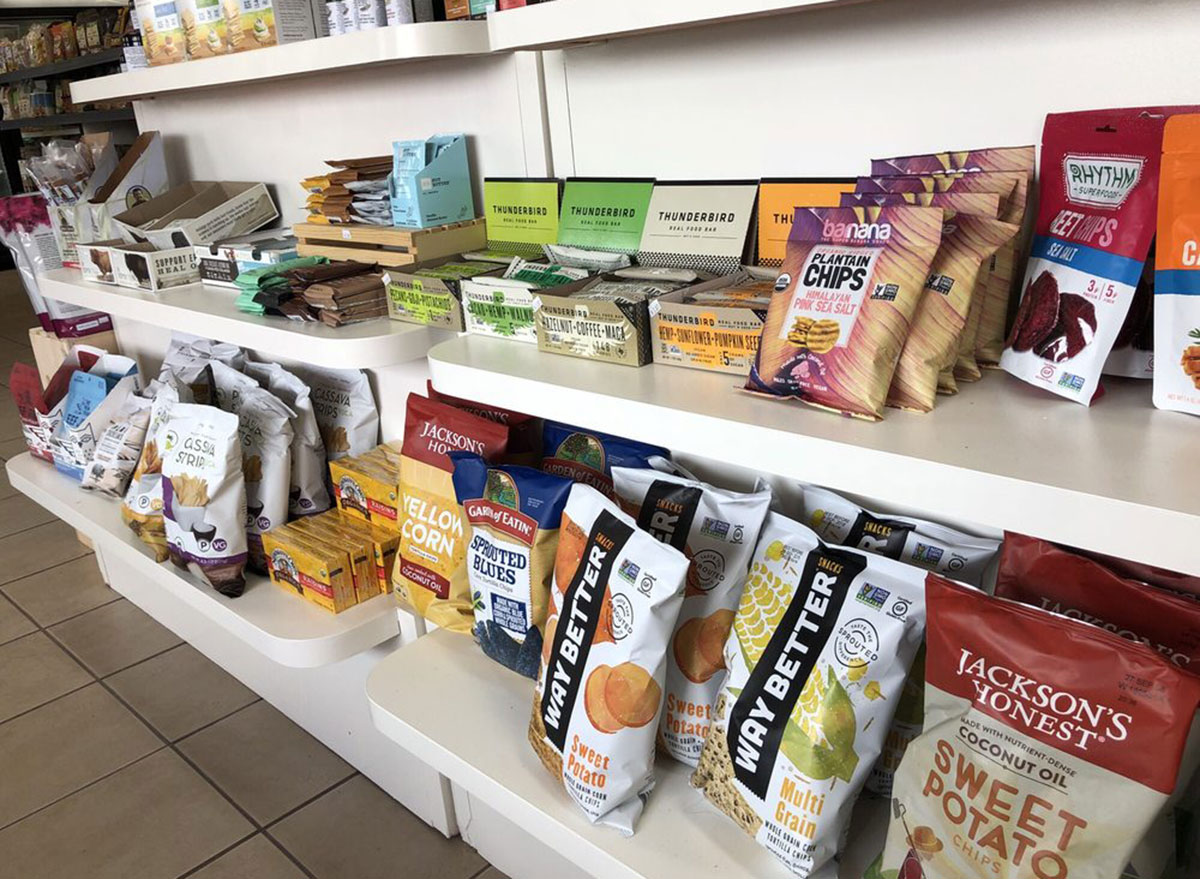 At this friendly shop, you'll find bulk herbs, local farm products, CBD and essential oils, personal care and household items, and a new organic coffee bar.
MAINE: Royal River Natural Foods in Freeport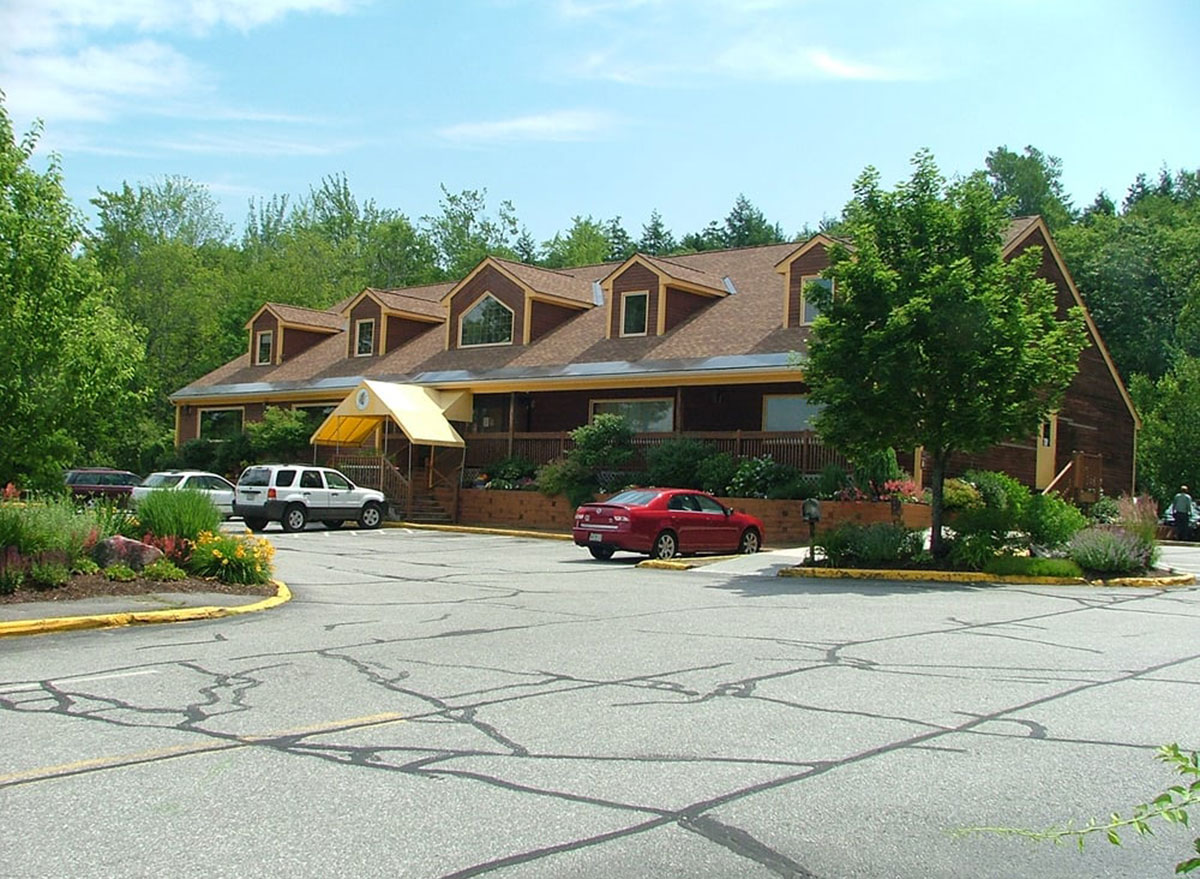 This store focuses on local, organic, Maine-grown foods. You'll find organic produce and meats, dairy, baked goods, and even local spirits.
MARYLAND: OK Natural Food Store in Baltimore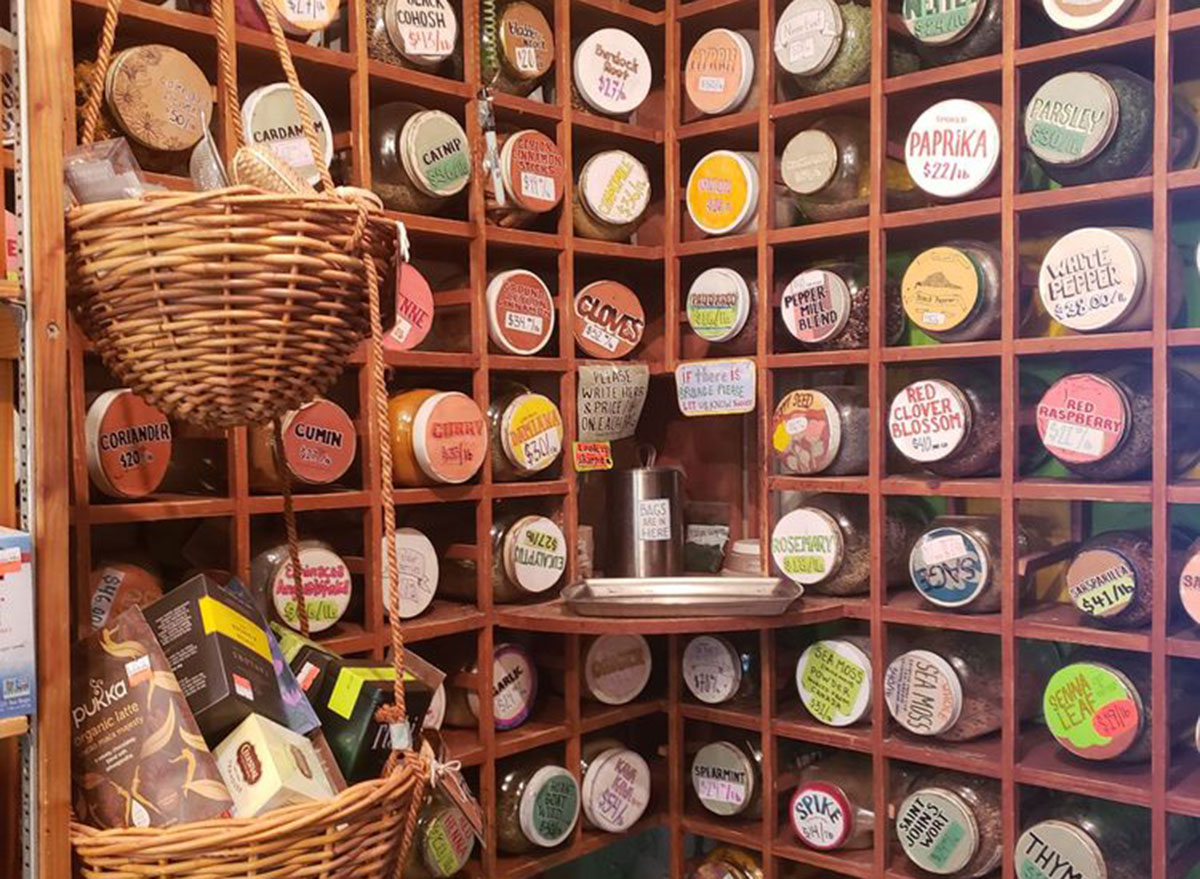 Another long-standing (since 1977) family-owned health food store, you'll find lots of organic and bulk foods here, as well as prepared foods such as vegetarian sandwiches and spreads, and a specialized Macrobiotic Food section with high-quality sea salts, misos, umeboshi, seaweeds, and other imported Japanese foods.
MASSACHUSETTS: Cornucopia Natural Wellness Market in Northampton
This friendly shop in Western Massachusetts offers local and organic food, as well as natural body care products—as well as downtown's coldest Kombucha.
MICHIGAN: Total Health Foods in Wyandotte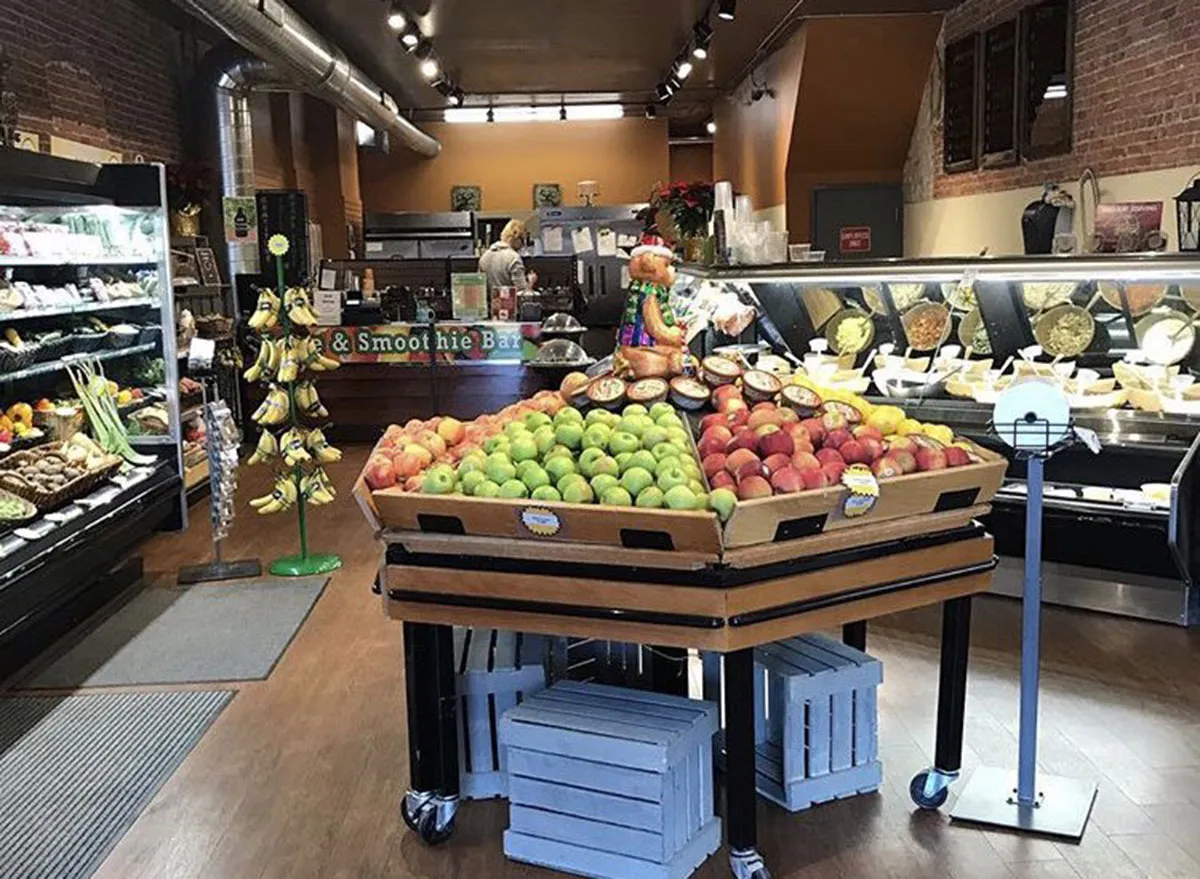 With a focus on Made in Michigan, this shop offers a bounty of local produce, bulk foods, vitamins, supplements, pantry items, and a deli counter—all packed with vegan and gluten-free options. Try on of our 40+ best gluten free recipes.
MINNESOTA: Wedge Community Co-op in Minneapolis
This self-proclaimed year-round farmers market offers incredible produce, made from scratch deli foods, and house-made vegan soft serve ice cream to hungry locals. Here are 15 delicious vegan ice cream brands that deserve a place in your freezer.
MISSISSIPPI: Whole Family Nutrition and Market in Tupelo and Pontotoc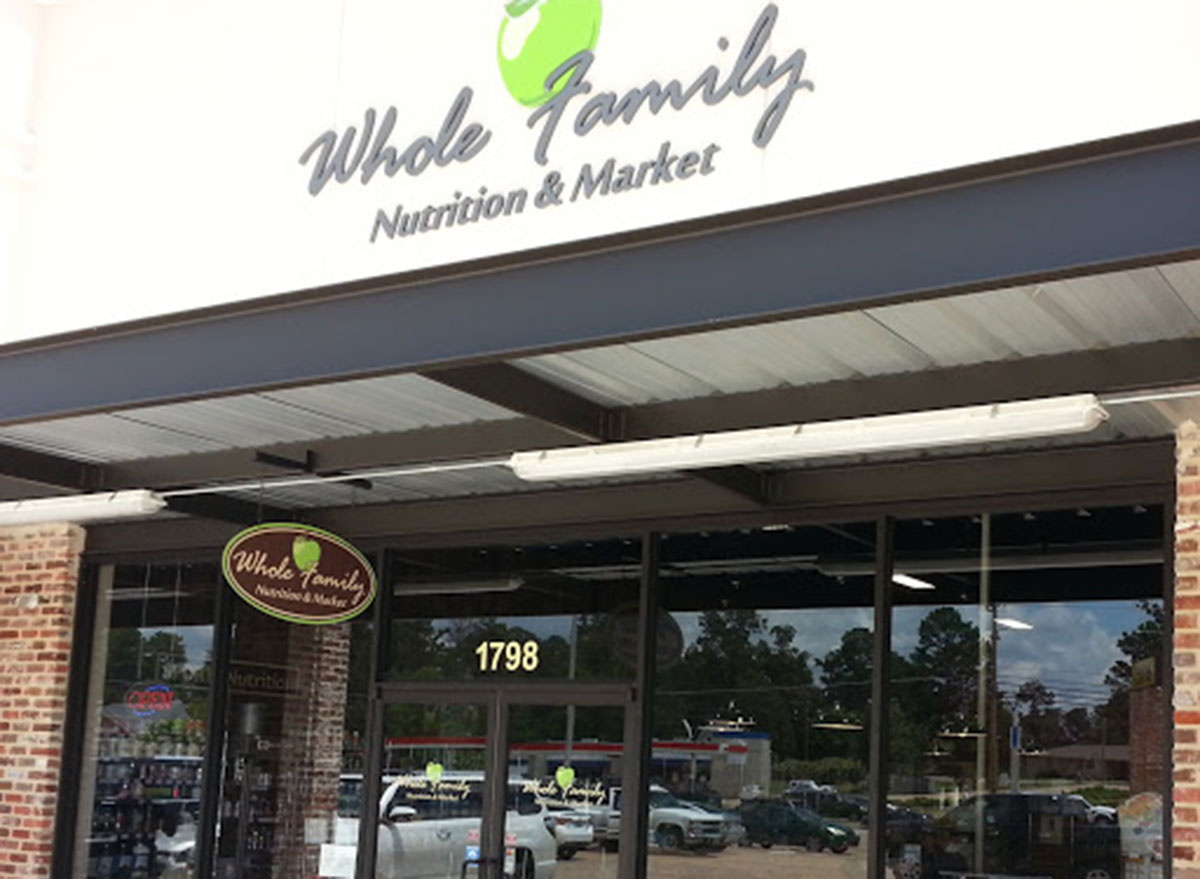 Try this health food store if you're looking for a large selection of vitamins and supplements, sports nutrition, and organic and natural pantry items and groceries.
MISSOURI: Nature's Own Health Food Market in Kansas City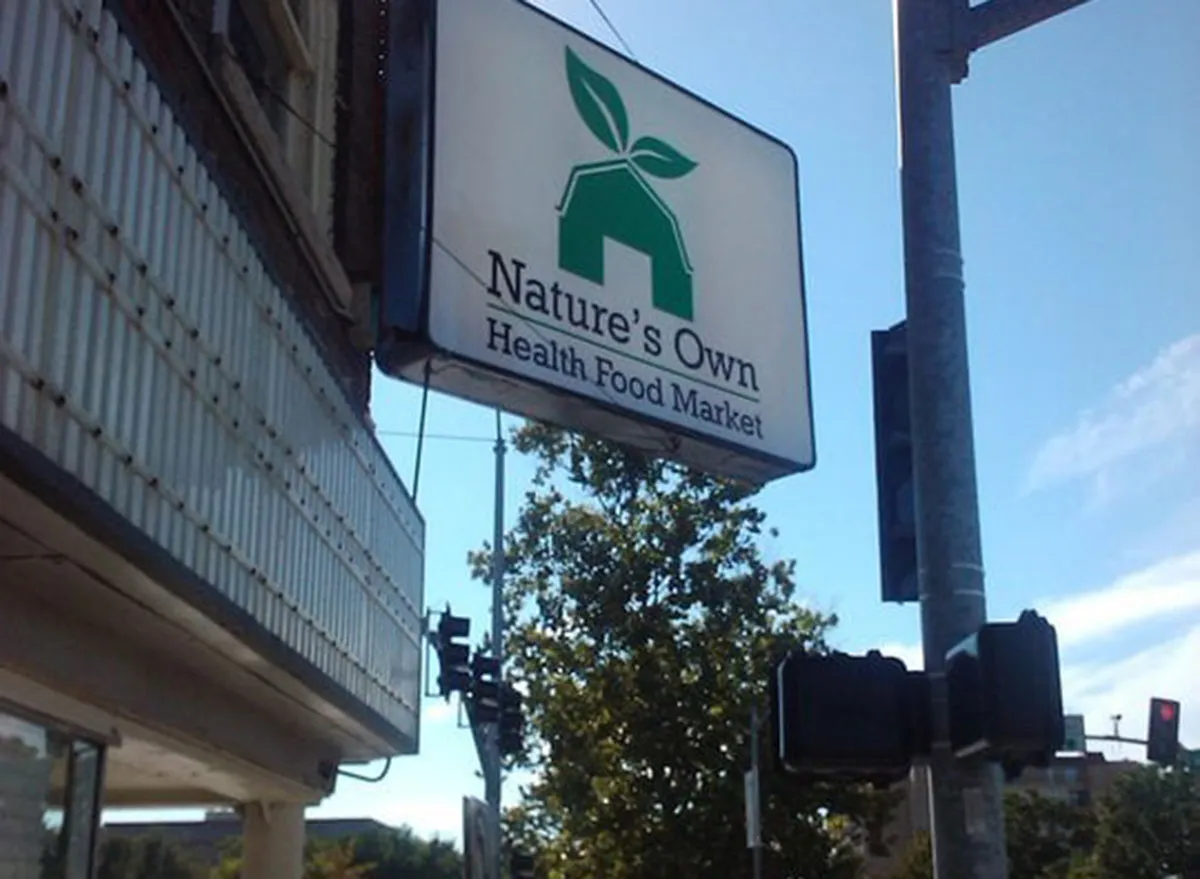 This little spot in downtown Kansas City is an independently owned health food market dedicated to providing consumers with the best local, natural and organic products.
MONTANA: Natural Grocers in Helena
This West Coast chain is the favorite spot for organic produce, healthy snacks, healthy frozen and bulk foods, and more. ​​"This place has a great selection of herbal supplements and wonderful produce," wrote one local.
NEBRASKA: Natural Food Products in Grand Island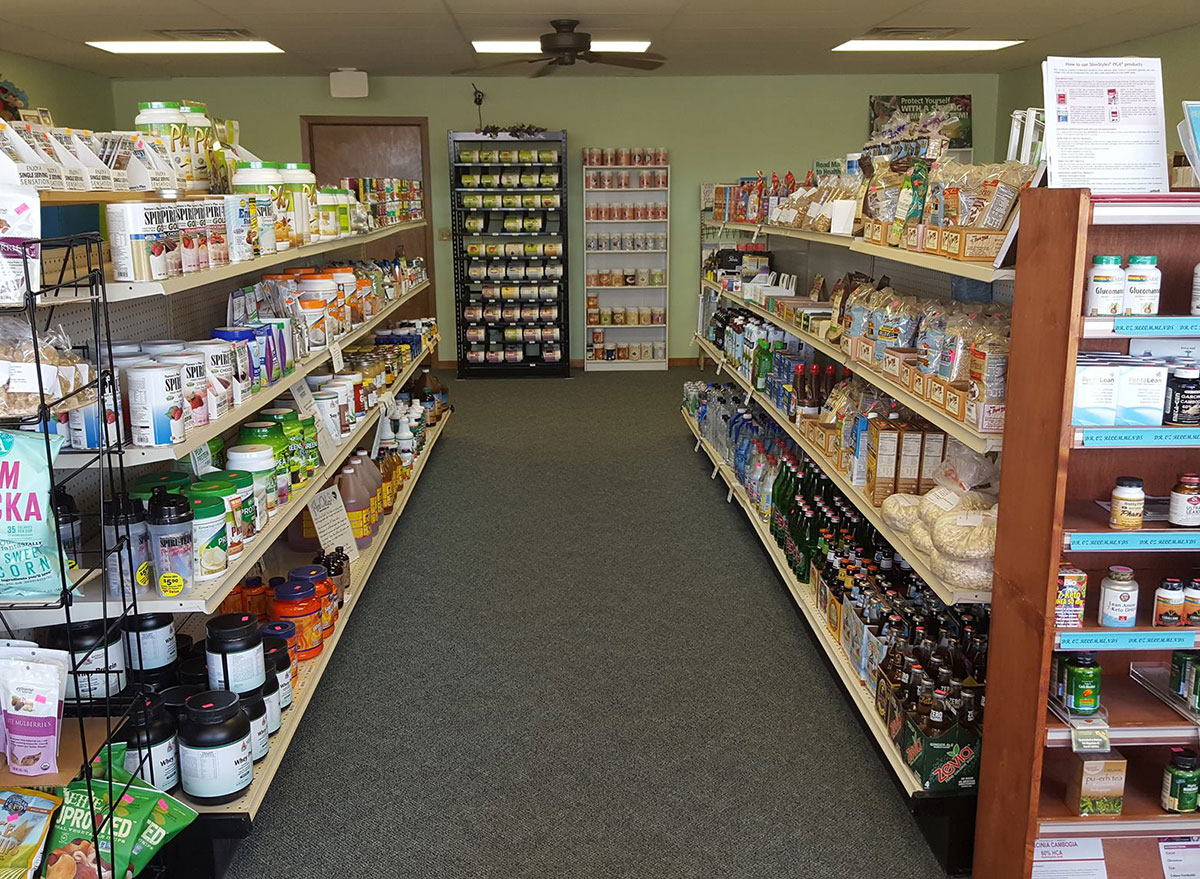 Locally owned since 1957, here you'll find healthy and natural snacks, Simply Organics spices, "super friendly workers" and lots of homeopathic remedies.
NEVADA: Pure Health Foods in Las Vegas
Billed as "not your ordinary health food store," this family-owned shop has two busy locations in Las Vegas where locals shop for herbs, healthy food choices, and whole food vitamins. If you are looking to start an indoor herb garden, here are 13 herbs perfect for the beginner.
NEW HAMPSHIRE: Summit Natural Foods in Exeter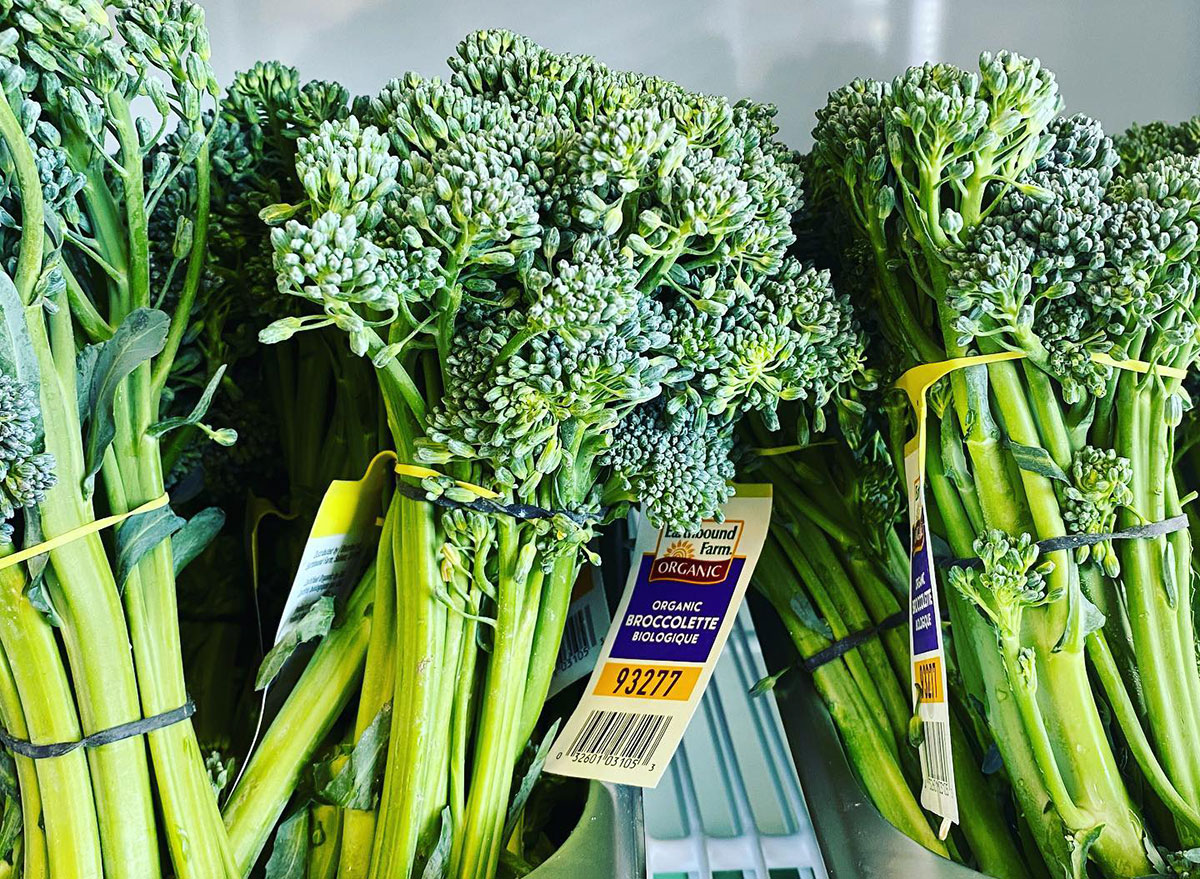 A beloved community-based natural organic food store and wellness center that offers bulk foods, bulk seasonings and spices, kombucha-on-tap, refrigerated and frozen foods, shelf-stable grocery items, and supplements. Here's what happens to your body when you drink kombucha.6254a4d1642c605c54bf1cab17d50f1e
NEW JERSEY: Monmouth Health Foods in Monmouth
New Jersey's best source for supplements, this shop also carries specialty gourmet grocery items and a huge selection of wheat-free and gluten-free foods.
NEW MEXICO: The Silver City Food Coop in Silver City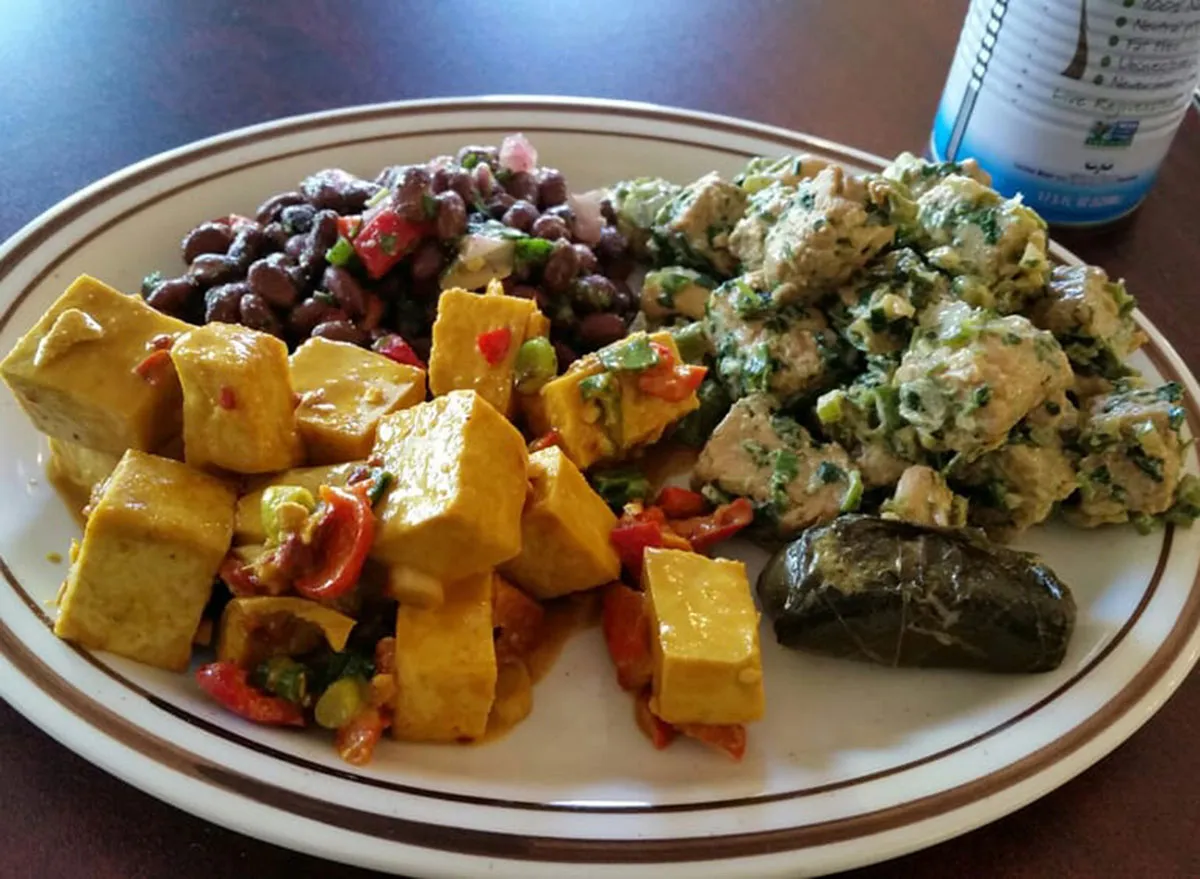 Locals write, "I love this little place. Always has great produce," about the Coop that's open to everyone, but has special deals for members. You'll find the usual fresh, local produce, vitamins, and a delicious grab-and-go counter with healthy sandwiches, salads, and sides.
NEW YORK: Beacon Natural Market in Beacon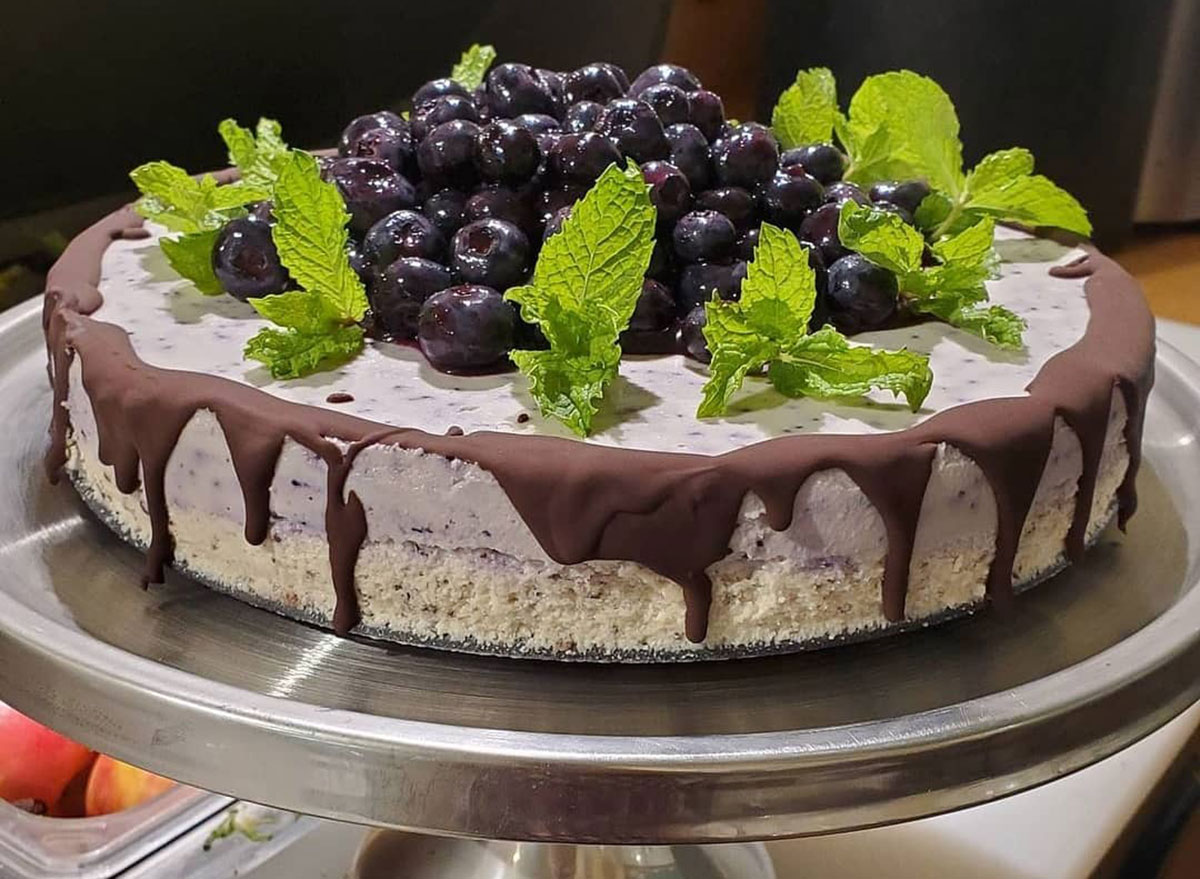 The bountiful Hudson Valley is loaded with healthy options, but this family-owned market stands out for its selection of bulk foods, vitamins and supplements, and deli and juice bar.
NORTH CAROLINA: Beneficial Foods Organic Grocery in Columbus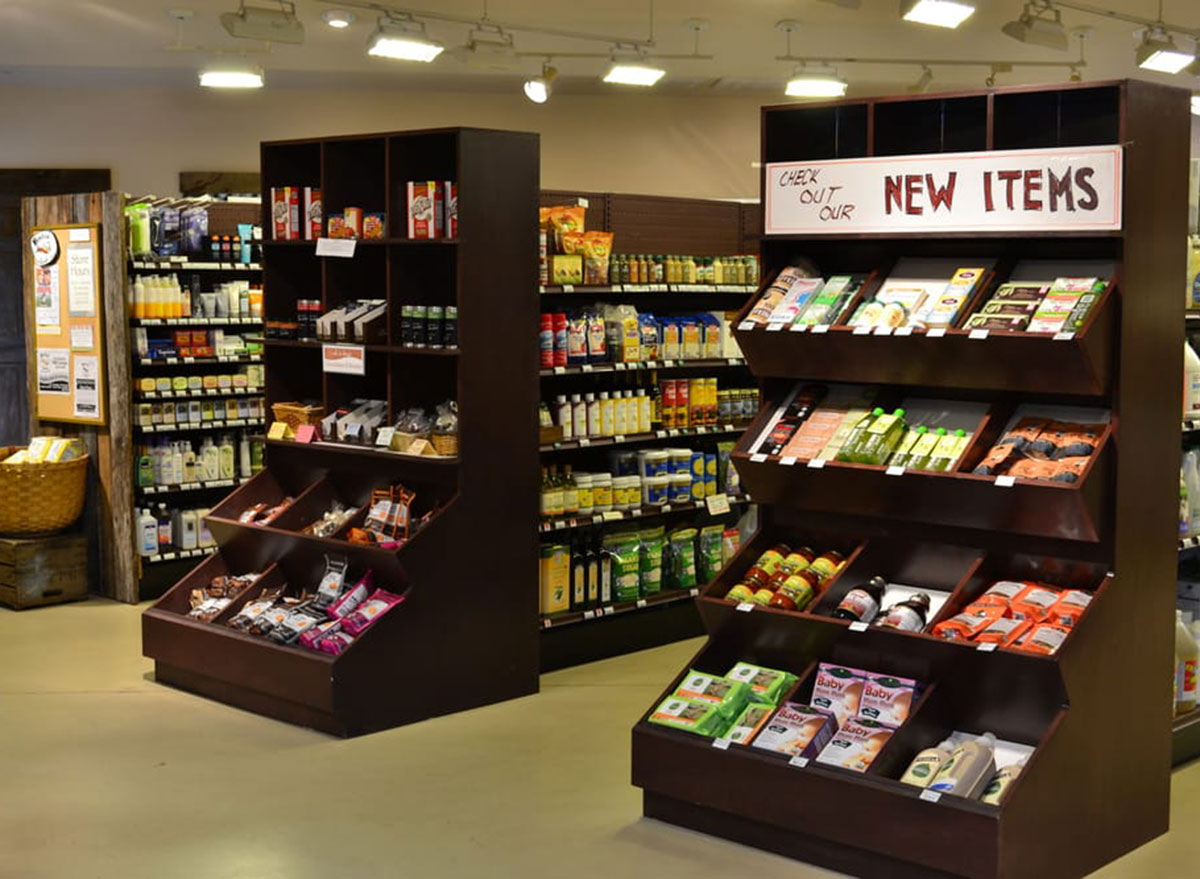 This shop offers high-quality prepared foods like gluten-free turkey burgers, vegetable side dishes, coleslaw, grilled chicken breasts, and more. Located at the Adawehi Wellness center, the shop also stocks a full line of healthy groceries.
NORTH DAKOTA: ​​Bisman Community Food Co-op in Bismarck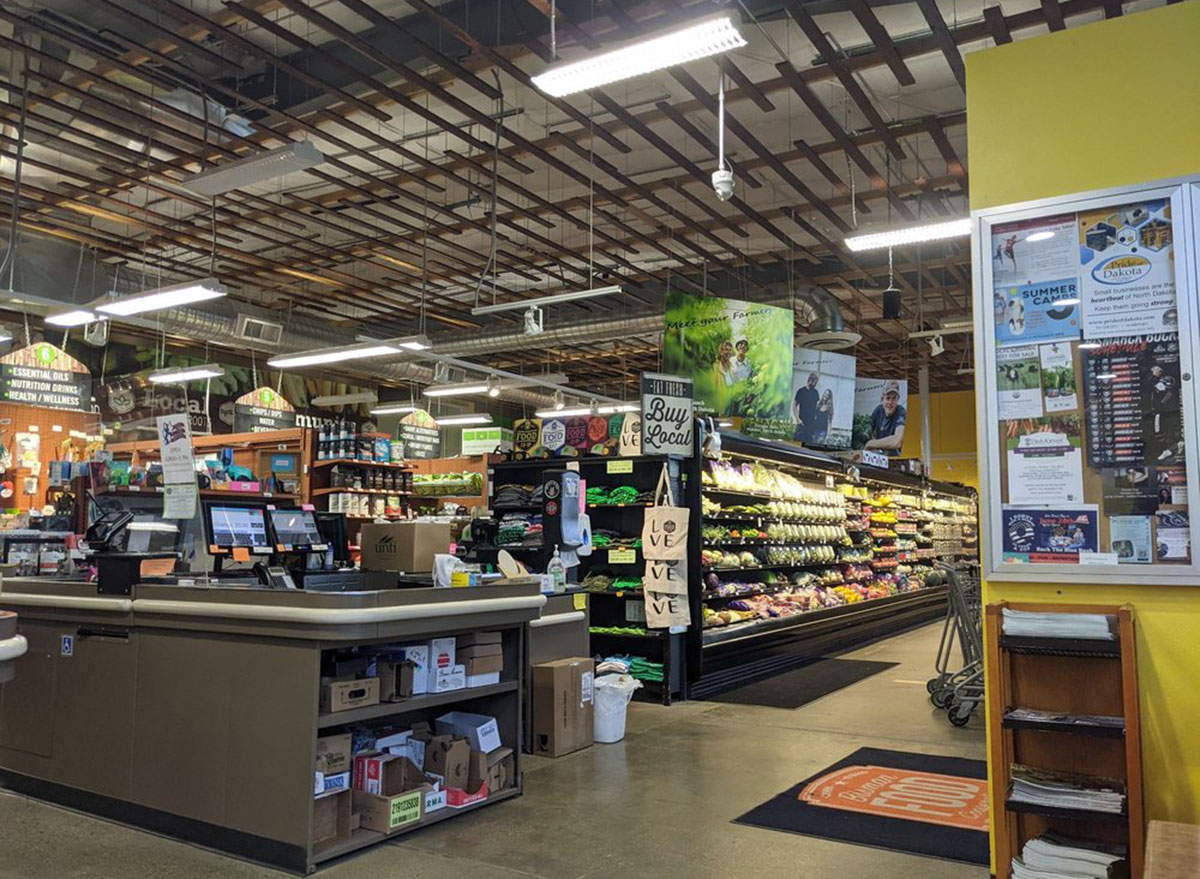 Everyone is welcome at this friendly and well-priced coop that is member-owned and focuses on real food. You'll find farm-fresh produce, a smoothie and juice bar, a coffee bar, and local products from over 70 producers.
OHIO: Nature's Oasis in Lakewood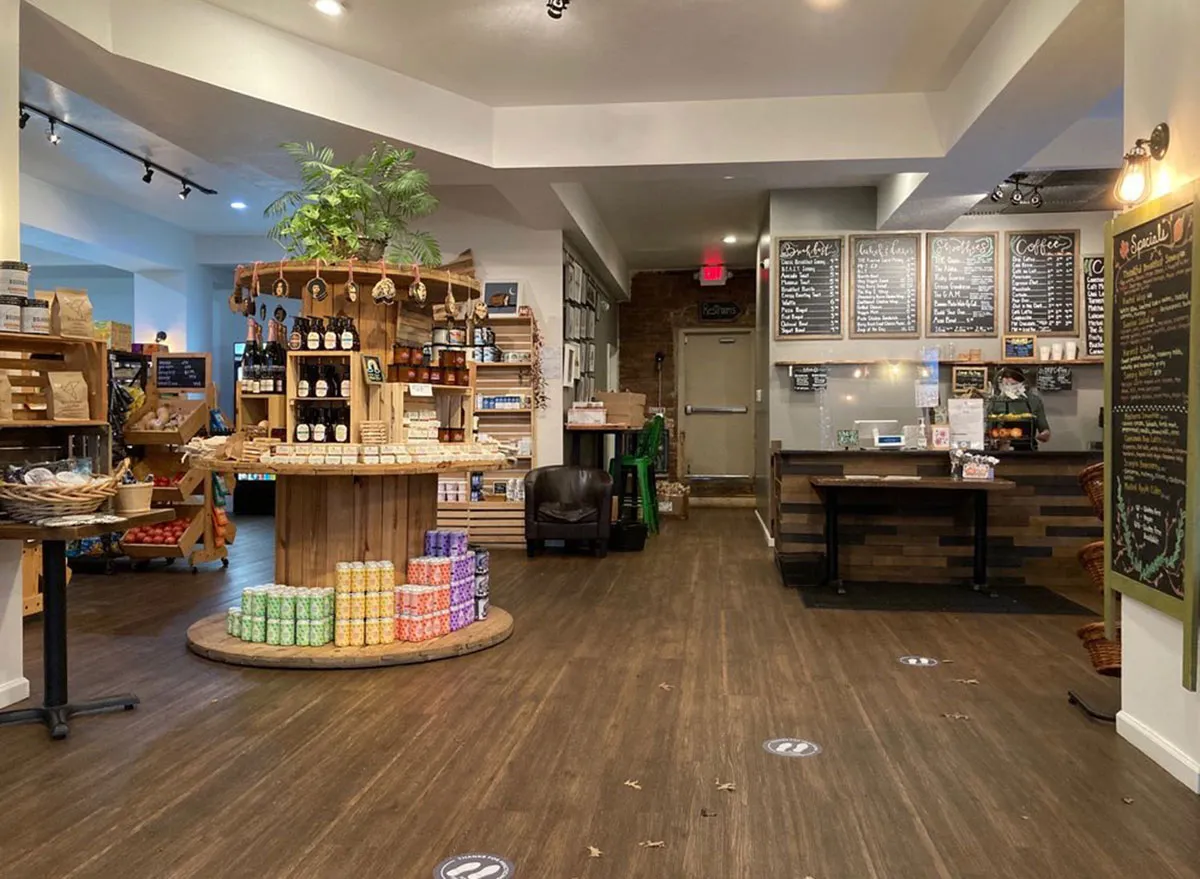 A sandwich shop that serves bites like vegan BLT's and seitan bowls and a market that offers fresh produce, baked goods, healthy snacks, and more, this shop is a one-stop for healthy eaters in Ohio.
OKLAHOMA: Natural Grocers in Tulsa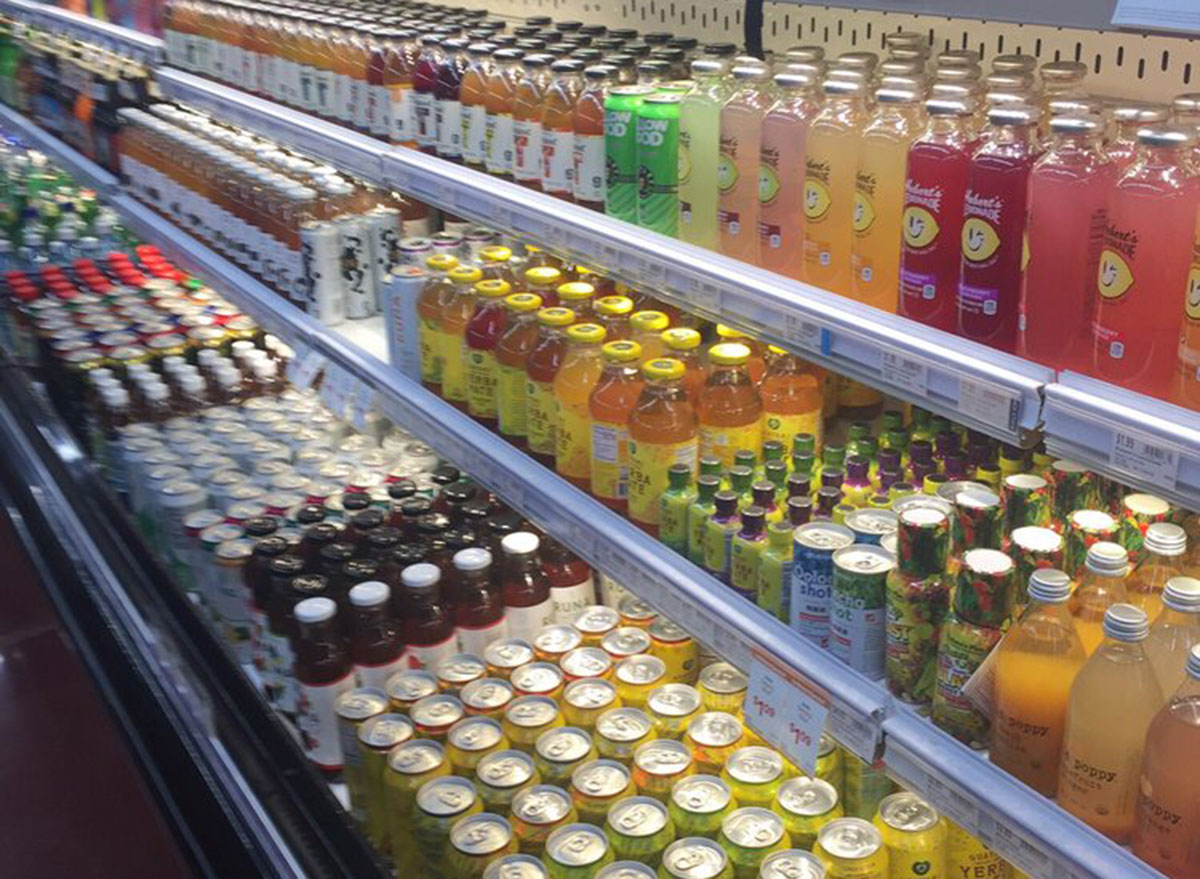 This small chain is the favorite spot for organic produce, healthy snacks, healthy frozen and bulk foods, and more
OREGON: Food Fight! Grocery in Portland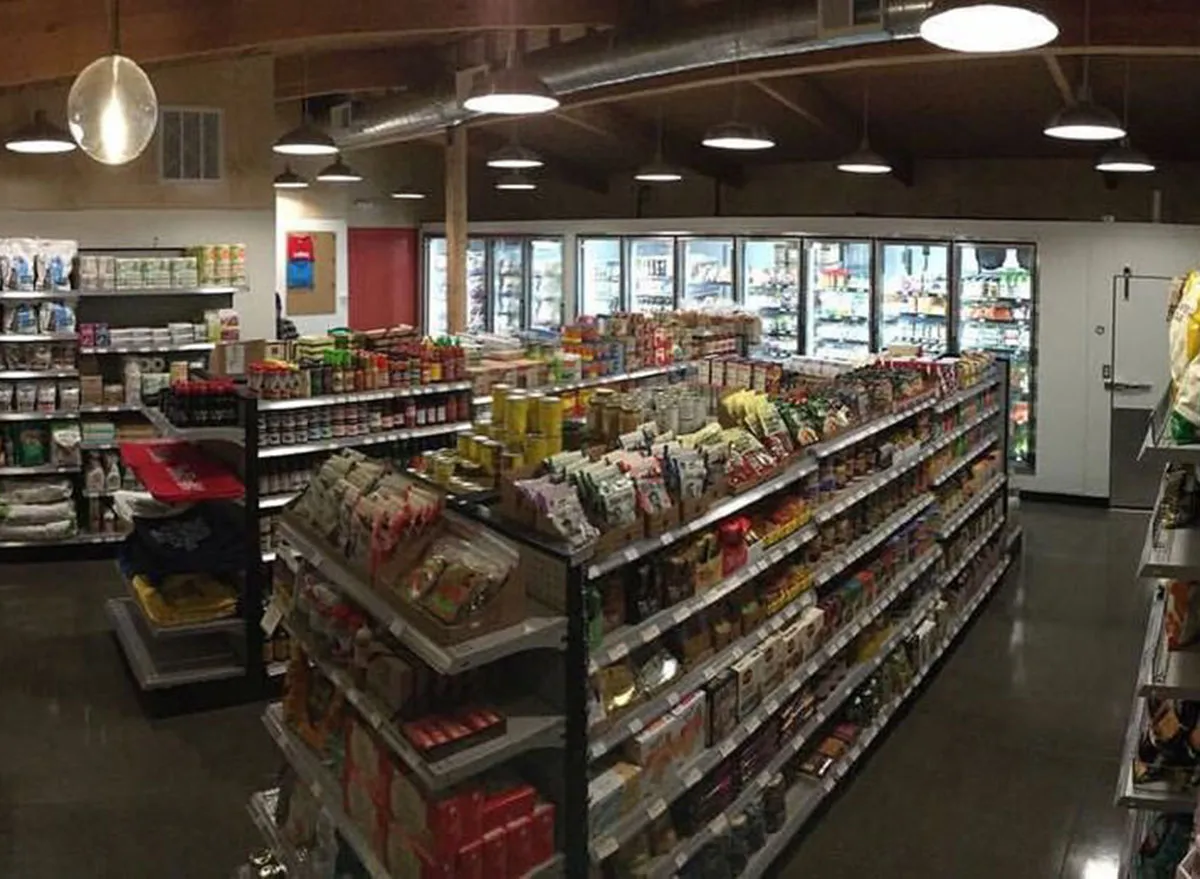 This small supermarket specializes in animal-free snack foods, supplements, and produce. If you have any of these unhealthy snacks lying around, you should throw them out right now!
PENNSYLVANIA: Essene Market & Café in Philadelphia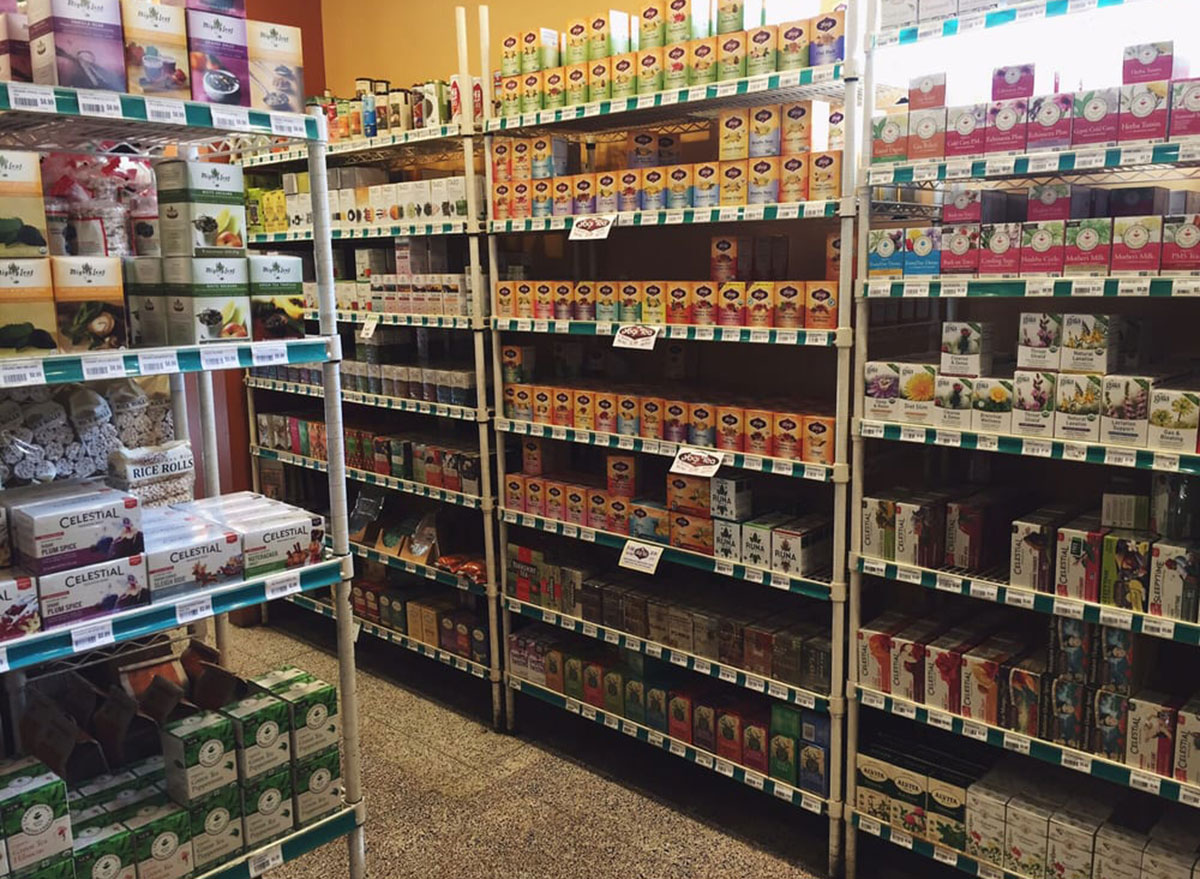 Long-running grocery store focusing on natural and macrobiotic foods, plus a deli with seasonal fare like salads and sandwiches.
RHODE ISLAND: Urban Greens Co-op Market in Providence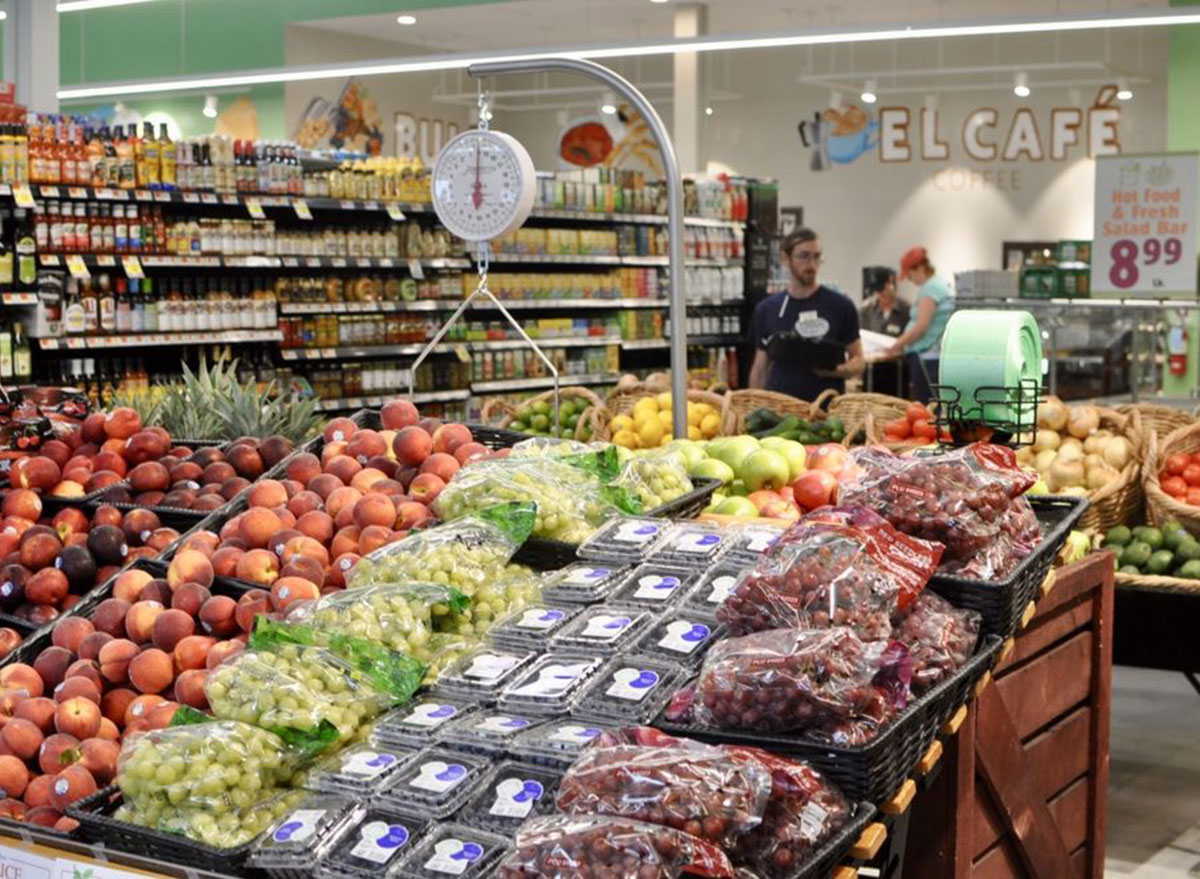 This 8,000 square foot wholly member-owned retail grocery store is open to all shoppers and tries to support Rhode Island's food economy by supporting local farmers. You'll find aisle after aisle of local, culturally appropriate produce and products.
SOUTH CAROLINA: Belue Farms Natural Market in Boiling Springs
This award-winning market stocks locally grown, organic, non-GMO, whole and natural foods, raw milk, grass-fed beef, gluten-free staples and snacks, and Southern specialties. You'll also find diet-specific items for Paleo, GAPS, and Whole30 foods, and foods free of additives and artificial ingredients.
SOUTH DAKOTA: Breadroot Natural Foods Co-op in Rapid City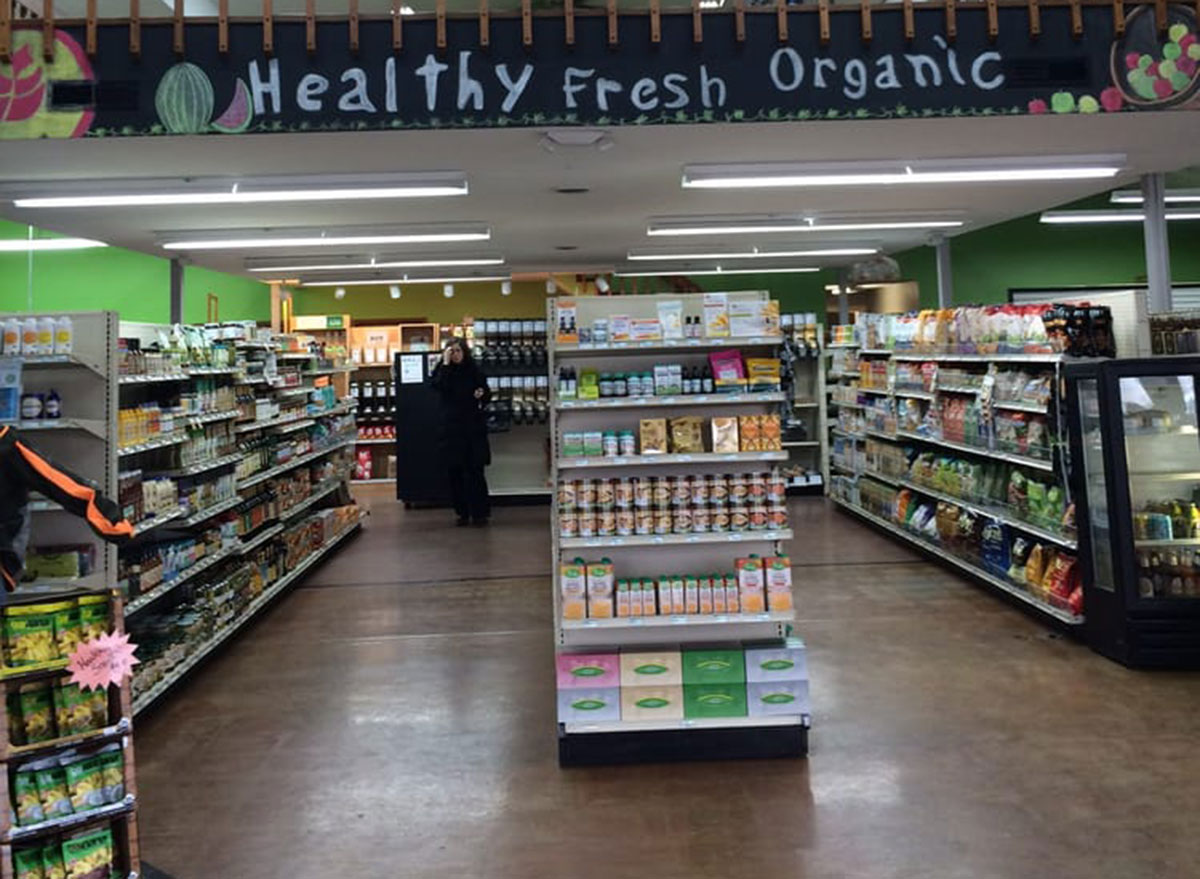 You'll find organic produce, grass-fed and free-range meat, local eggs, kefir, and wellness products like essential oils at this shop.
TENNESSEE: The Turnip Truck in Nashville, East Nashville, and the Gulch
These locally-owned shops bring the seasonal bounty of area farms to their neighbors in the city. Locals love that the shelves are stocked with the highest quality natural, local and organic foods available. Here is the #1 reason you need to wash your organic produce.
TEXAS: Natural Grocers in Austin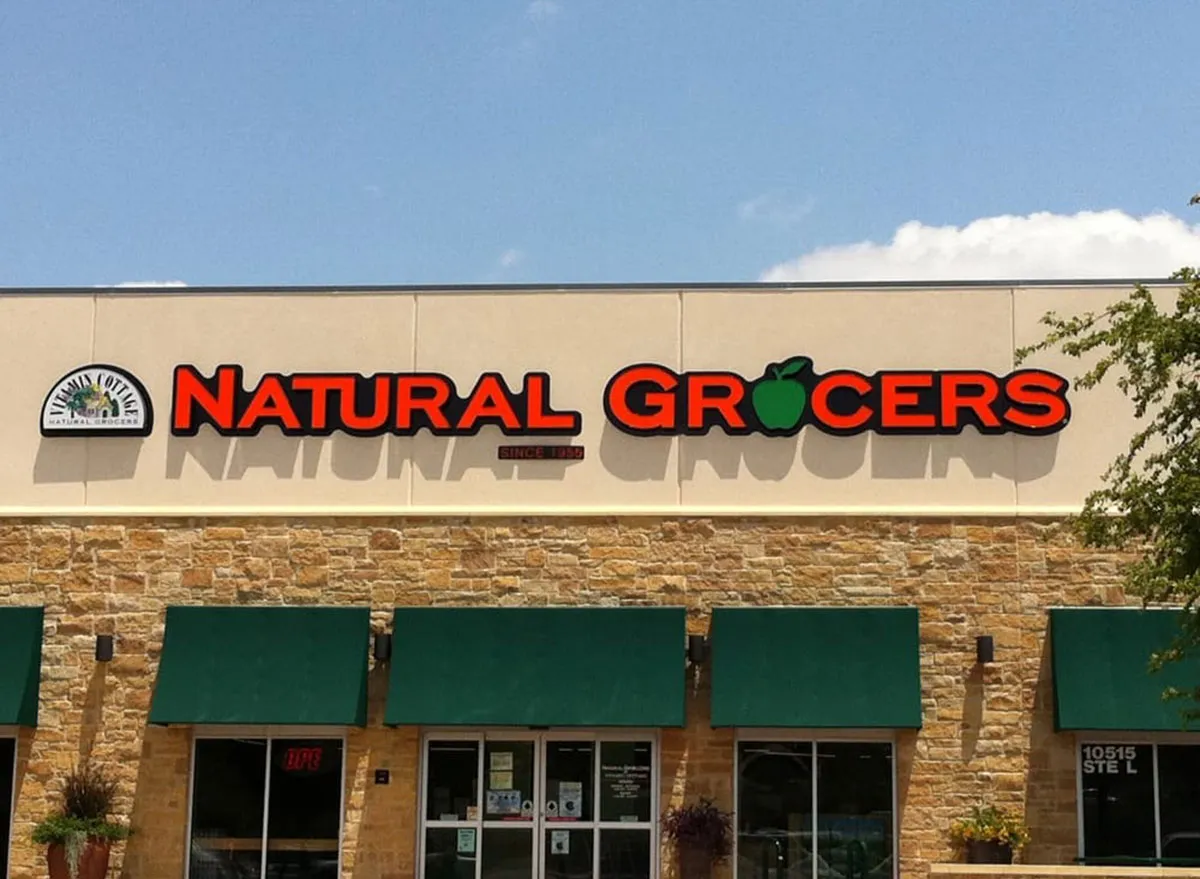 The Austin outpost of this small natural chain is a favorite spot for organic produce, healthy snacks, healthy frozen and bulk foods, and more.
UTAH: Sprouts Farmers Market in Salt Lake City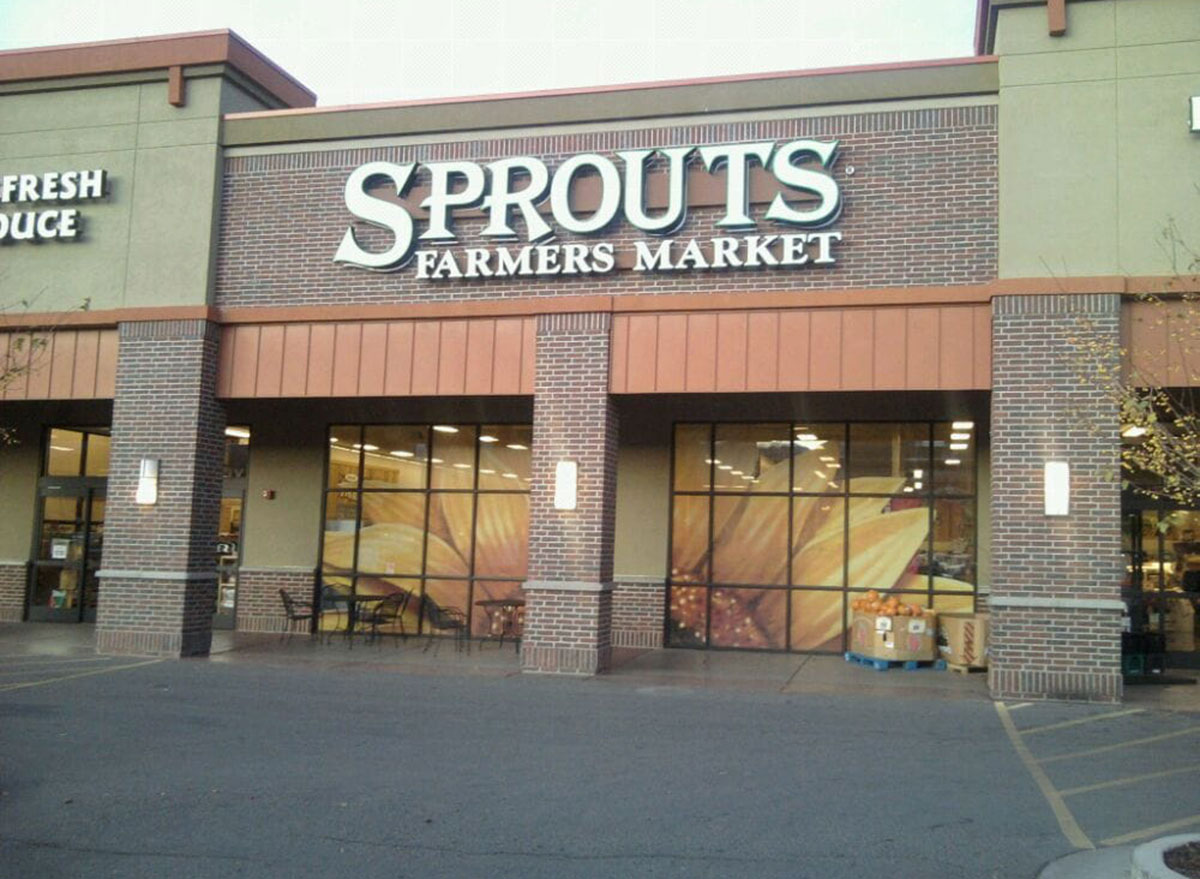 This specialty food shop offers a wide range of natural and organic groceries, with a friendly team and an uber hippie vibe the locals love.
VERMONT: Healthy Living Market and Cafe in South Burlington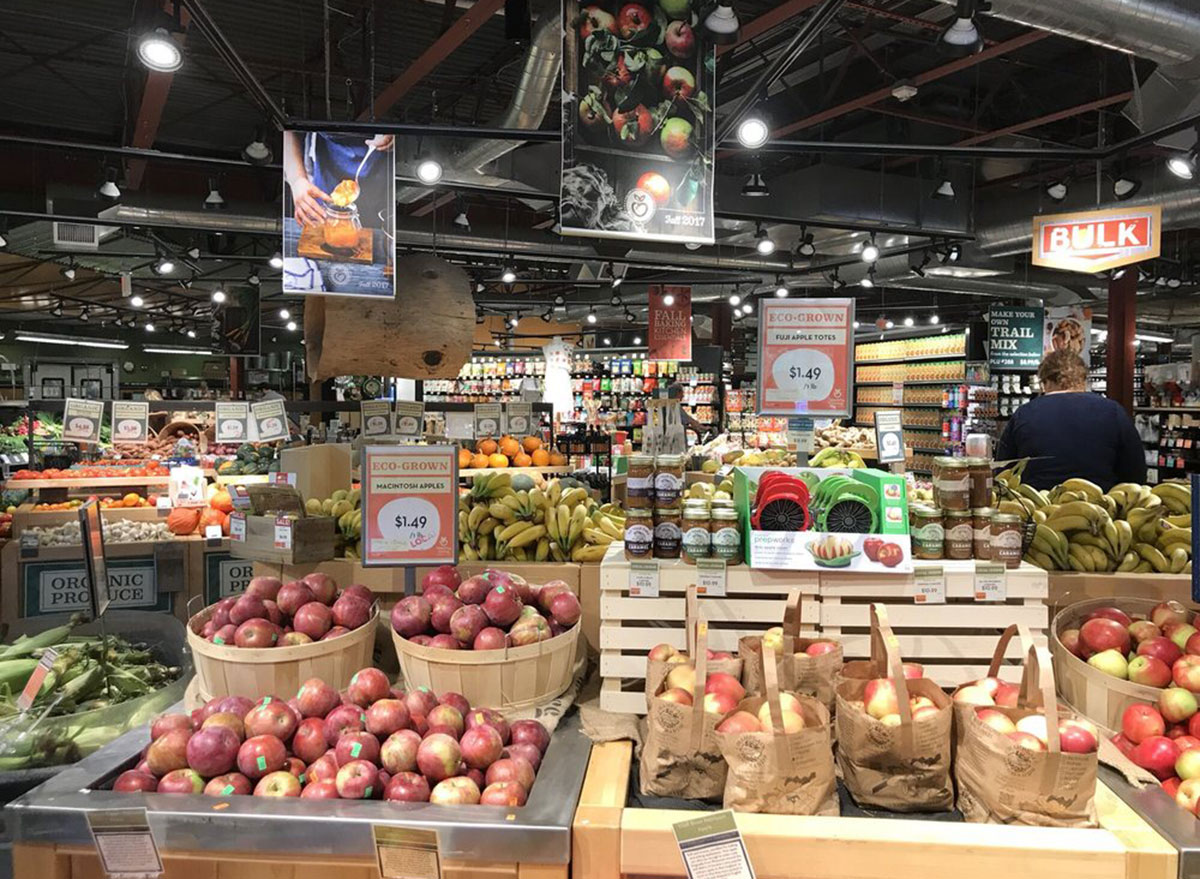 Enjoy Vermont's bounty at this market that offers specialty meats and produce, wellness products, and prepared healthy foods to go.
VIRGINIA: Teddy's Health Food Market in Virginia Beach
This supplement- and vitamin-focused shop has a "knowledgeable staff" that sells "quality top-notch products only" according to local reviewers. Here are the best supplements for your brain.
WASHINGTON: Central Coop in Madison Crossing
"Best eggs, meat and natural products" raves one local, while another writes of the natural and sustainable foods shop, "Best everything."
WEST VIRGINIA: Good Natured Collective Market & Cafe in Martinsburg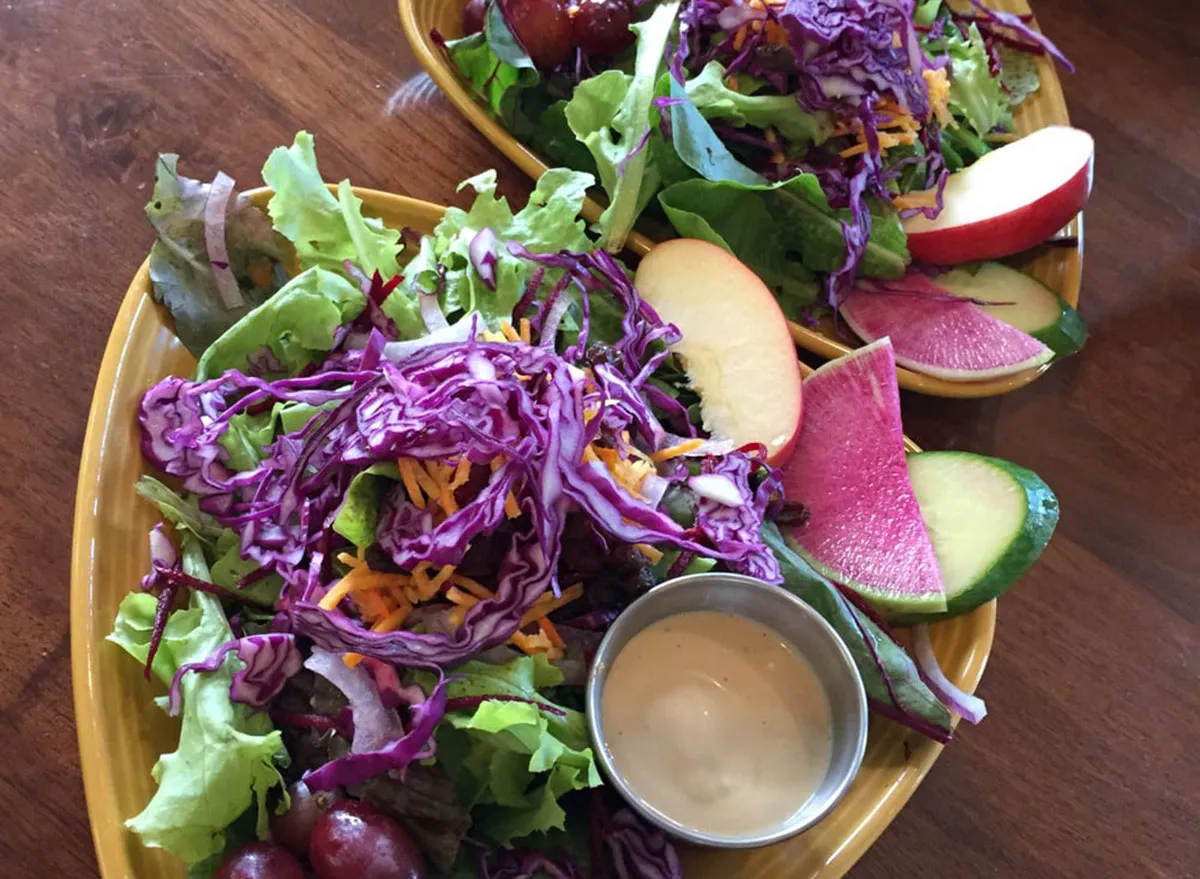 In this cafe and market, you can pick up a sandwich, as well as buy fresh, local, and organic produce, pantry staples, snacks, bulk grains and beans, confections, organic bulk herbs, and more.
WISCONSIN: Family Natural Foods in Wisconsin Rapids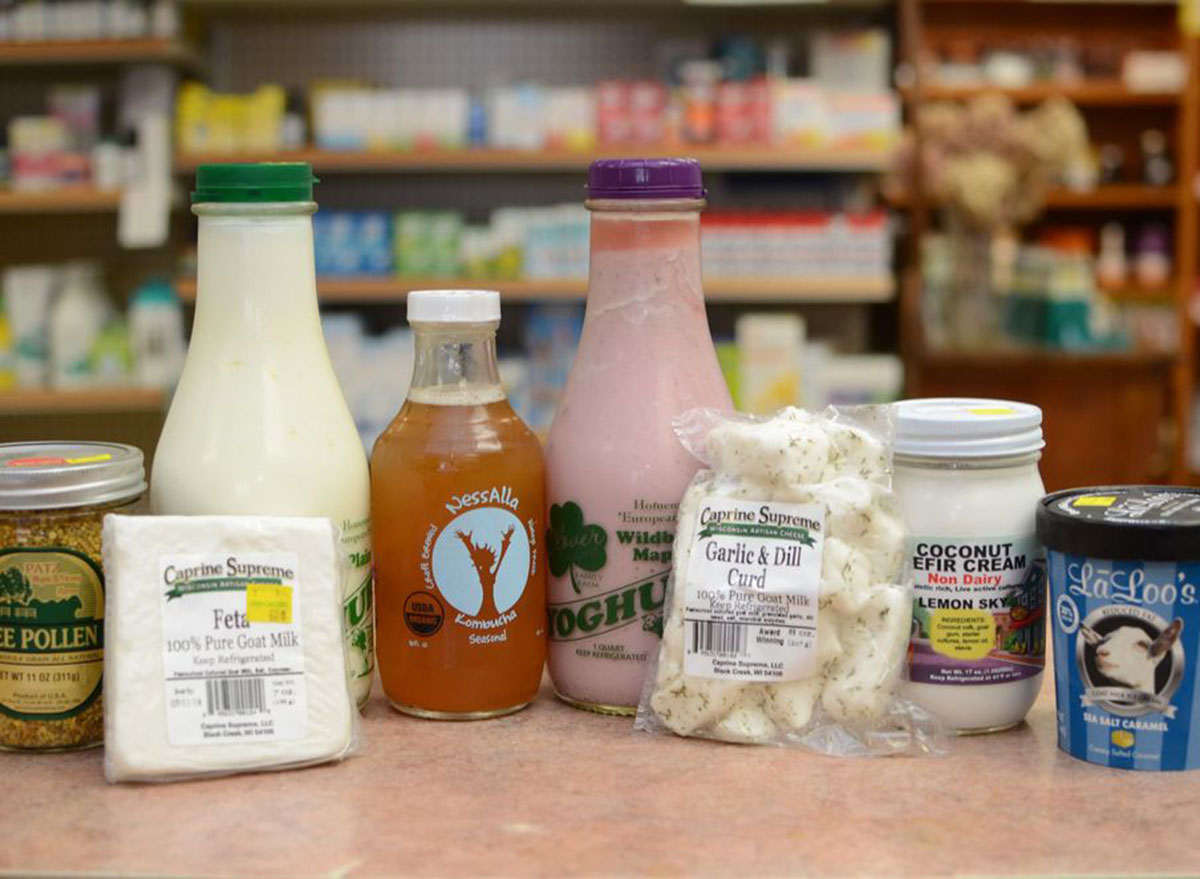 This adorable little shop is bigger than it looks from the outside and should have everything you need to eat a healthy diet, including vitamins, supplements, pantry grocery items like natural honey, and lots of personal care products.
WYOMING: Healthy Being Café & Juicery in Jackson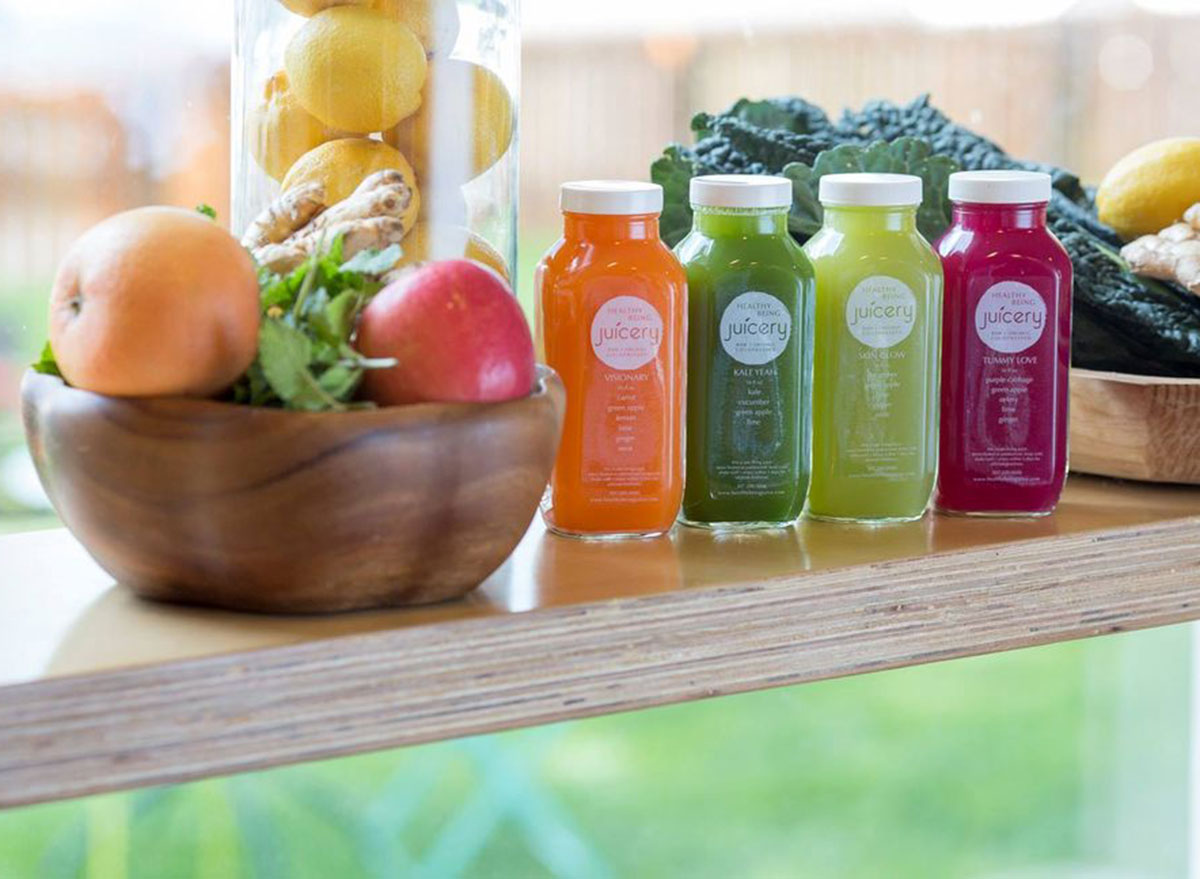 Offering healthy juices and organic meals, this cafe has all the healthy takeaway you'll need. You can order a juice detox and pick up healthy snacks as well.
For more health and food news sign up for our newsletter! 
Read more:
Tanya Edwards
Tanya Edwards is a seasoned food and health journalist, who has held roles at Yahoo Health as Managing Editor and at Food Network as Programming Director.
Read more about Tanya