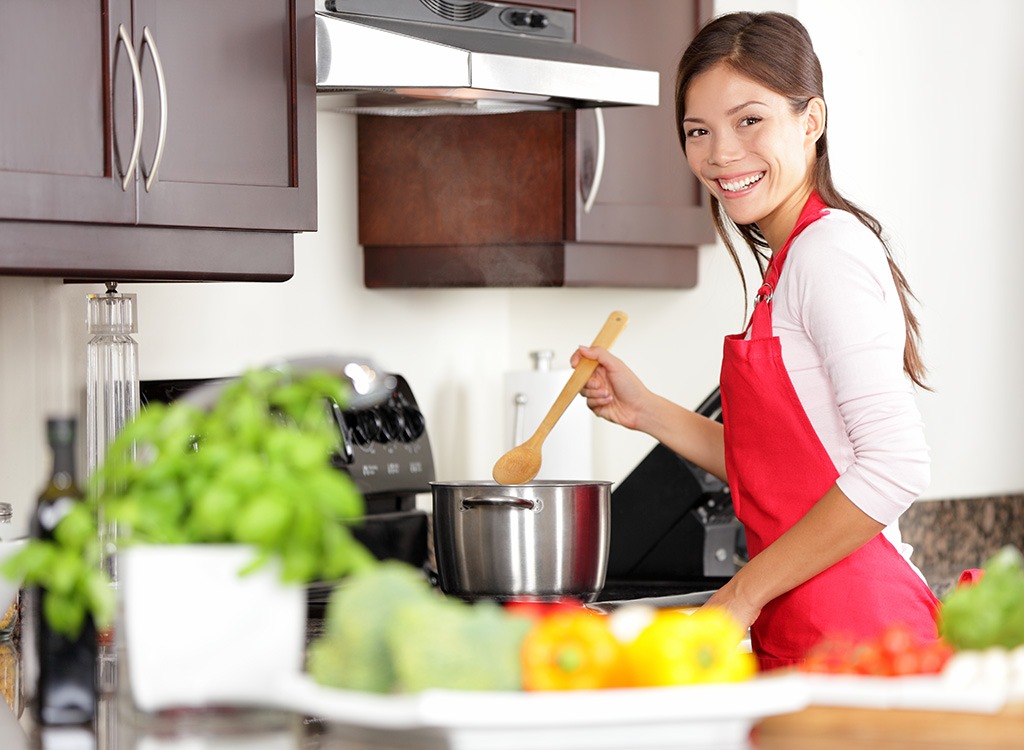 When cold weather sets in, nothing seems better for your body than a nice hot bowl of soup. But be careful: When it comes to weight loss, certain "healthy" soups are a crock.
With the help of Isabel Smith, MS, RD, CDN, registered dietitian and founder of Isabel Smith Nutrition, we've picked the six soup varieties that are best for shedding unwanted weight and maintaining a flat belly. Reach for a bowl and you won't want to hide under a puffy parka until April. They can help you drop 16 pounds in 14 days!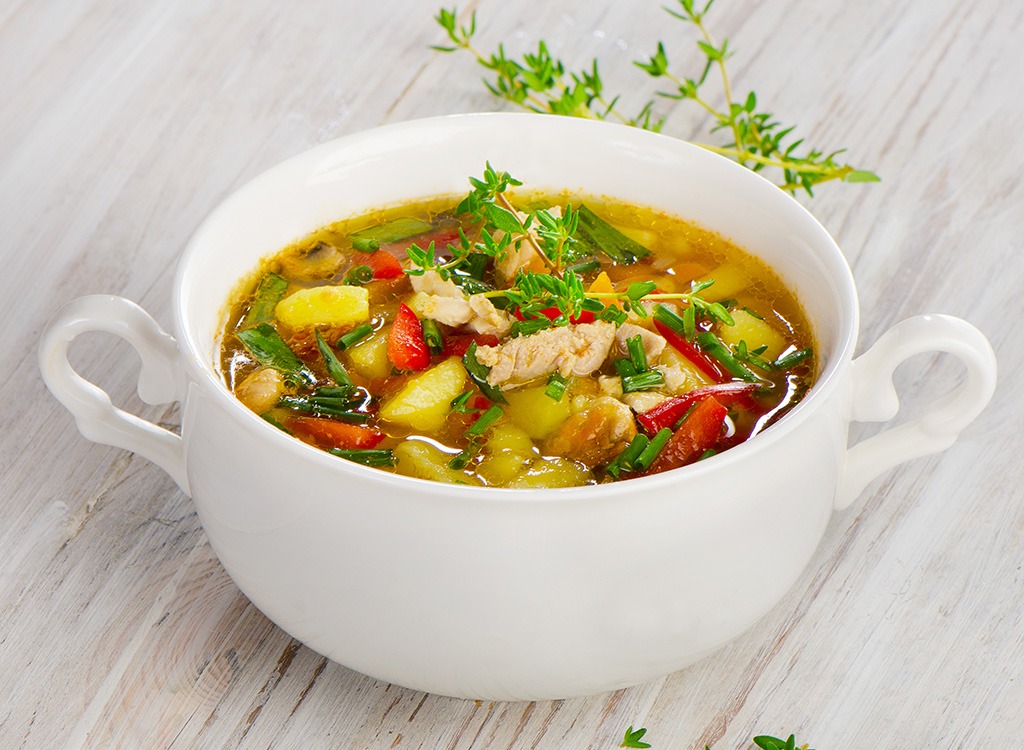 Swap chicken noodle for this more nutritious, less caloric version. You may mourn the absence of pasta momentarily, but the flavor profile remains the same, and health benefits abound. "Choosing a bowl with lean protein like chicken can help promote satiety, as protein helps to slow digestion and promotes blood-sugar stability," says Smith. Keeping your blood sugar stable helps prevent cravings from surfacing later. In addition to keeping you full, protein is vital to losing weight because it assists in muscle growth and repair. The more muscle you have, the more fat you'll burn at rest.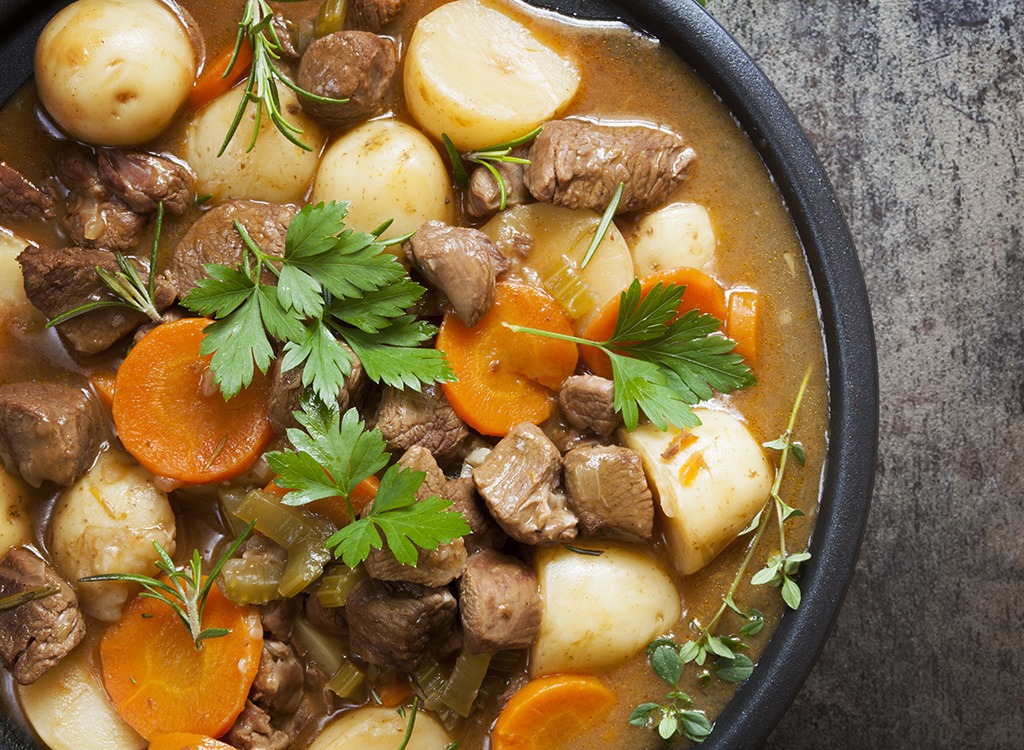 Carnivores rejoice: In this case, eating a little meat will help peel some unwanted meat off your own bones. Beef stew made with a tomato-based broth and veggies will crush hunger pangs thanks to its high-protein, high-fiber content. Foods rich in protein and fiber take longer for your body to digest, so you stay fuller longer and eat less throughout the day. As with most soups, it's better to make this one at home, so you can ensure that you're getting the leanest cuts of meat possible and can control portions. Smith suggests sticking to cuts that are 85% lean meat or more and eating no more than three to five ounces of red meat every ten days or so. "Bison has less cholesterol than regular meat, and in some cases is leaner overall. Grass-fed is also typically leaner across the board," she adds. 6254a4d1642c605c54bf1cab17d50f1e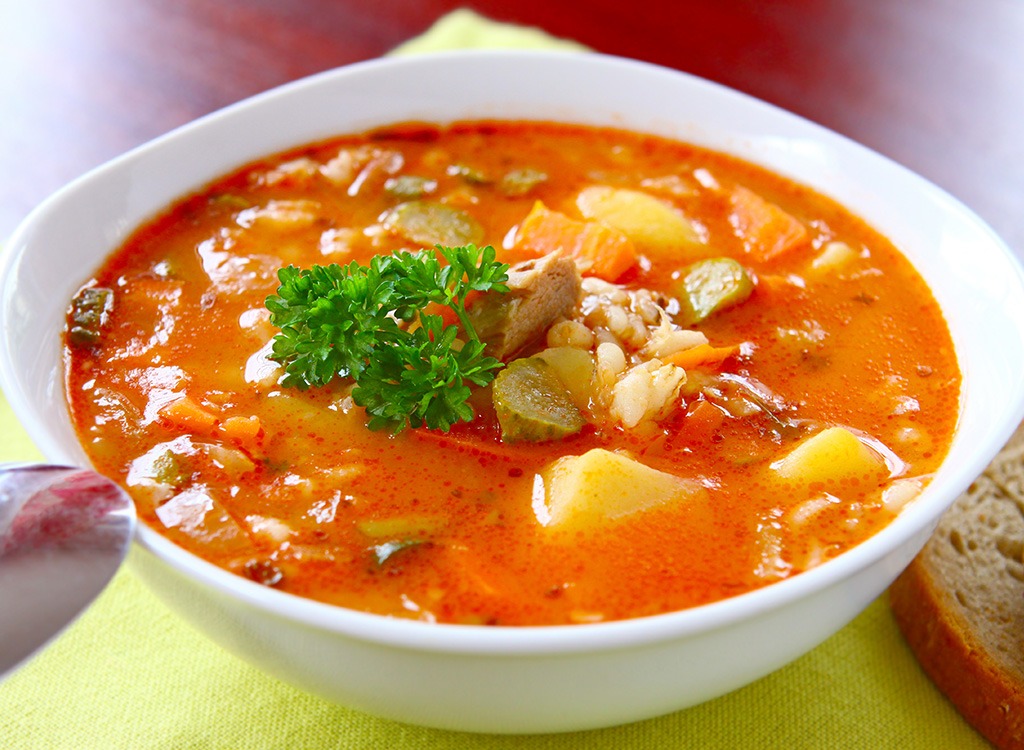 A hearty, waist-cinching twist on the classic creamy version, tomato barley soup's star grain provides a whopping 16 grams of filling fiber per half cup. Opt for a version with a simple tomato-based broth, and pass up any bread on the side to keep calories at bay. "Avoid soups that are cream-based, and instead choose pureed, vegetable or chicken broth as a base, which will help to save calories," says smith. "Additionally, look for versions loaded with vegetables and light on the starches."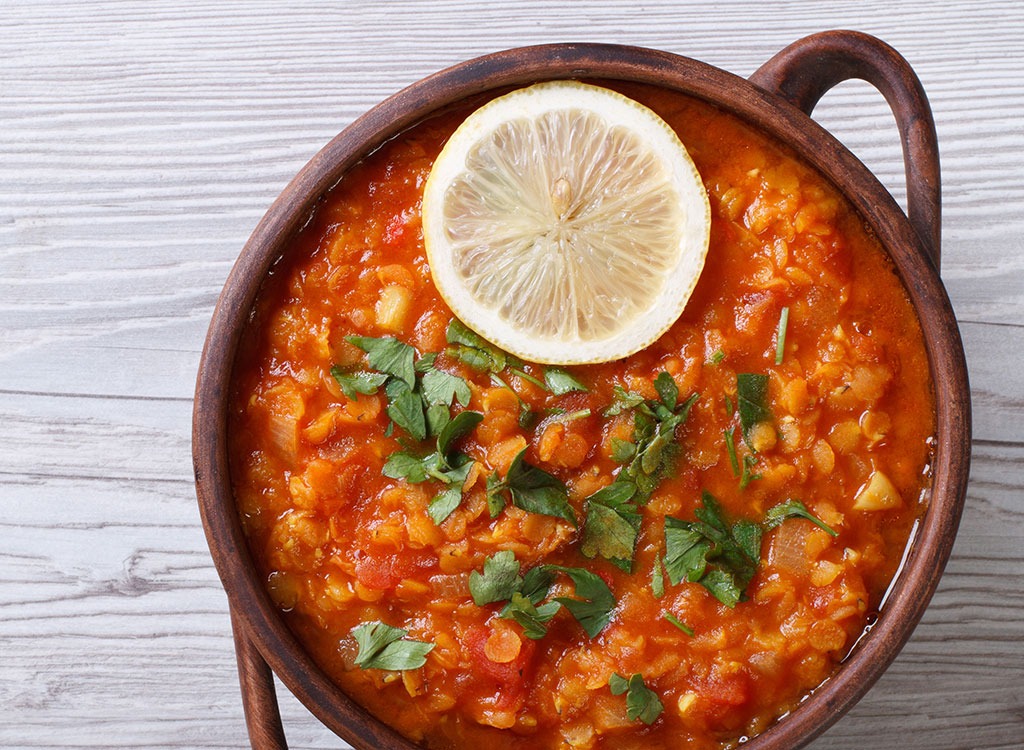 Some of your best weapons against fighting fat are foods high in protein and fiber, and lentil soup has significant amounts of both. One half-cup of lentils contains nine grams of protein and eight grams of belly-filling fiber. Although it's easy to grab pre-made or canned soups from the grocery-store shelves, most are loaded with salt, which can lead to uncomfortable bloating and water retention. Smith recommends making soups like this at home to keep ingredients in check. One large batch made on a Sunday evening can provide a healthy, filling lunch every day of the busy week ahead.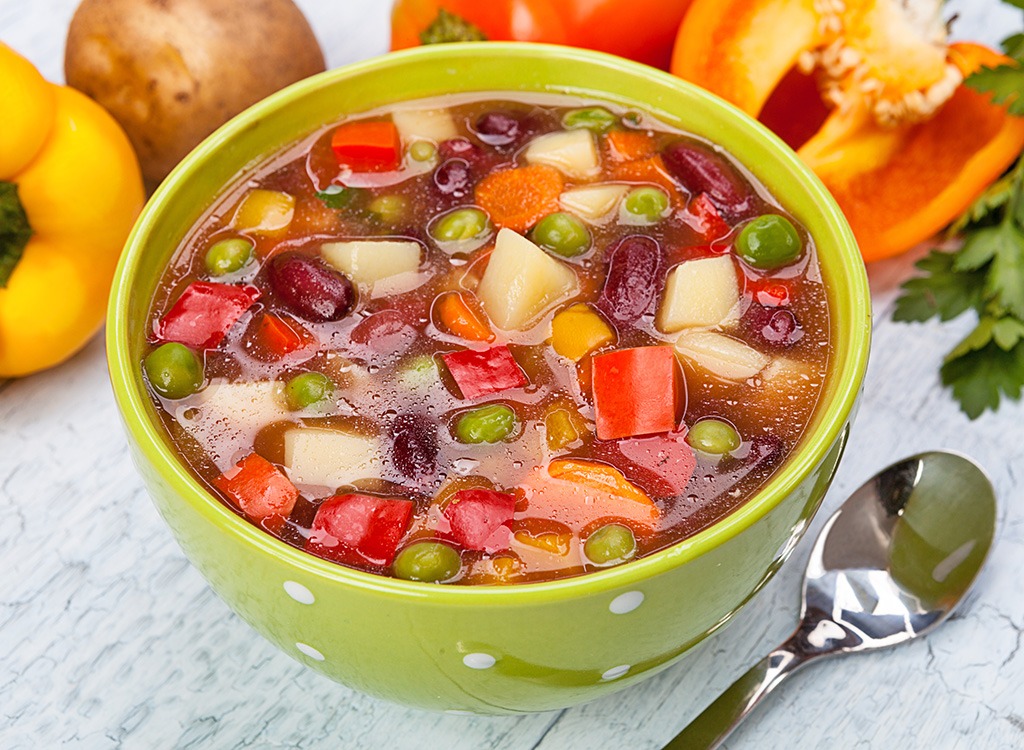 Because vegetables are low-calorie and full of hunger-crushing fiber, vegetable soup is one of the most waist-friendly meals around. Not to mention, it's chock-full of other beneficial vitamins and nutrients. "Vegetable soup made with whole vegetables can help to promote satiety due to the higher fiber content in the soup, thereby helping to promote eating less and being more satisfied," says Smith. Fill up on veggies, and you won't fill out by reaching for unhealthy snacks later.
The reigning celebrity superfood, kale gets its reputation for a reason — it's rich in nutrients like vitamin K, which is important for strong bones, and vitamin C, which boosts immunity. The best part: One cup of chopped kale is a measly 33 calories. Pair this leafy green with a clean, plant-based protein source like white beans (which contain 17 grams of protein per half cup) and you'll give your body wholesome fuel to make it through a tough workout and repair itself more efficiently afterward.