The Incredible Truth About Smoothies
Are they more effective than exercise? It's possible...
Can a smoothie be more effective than exercise?
A recent study says so—but only if you follow these three tips from David Zinczenko, the creator of Eat This, Not That! and author of Zero Belly Smoothies. Watch his exclusive segment on ABC's Good Morning America to find out what they are!
Want to enjoy a Dutch Chocolate Milk Shake smoothie after your next workout? Zero Belly Vegan Plan Protein Powder delivers a complete amino acid profile with a mix of inflammation-fighting pea, hemp, fava and lentil proteins to speed muscle recovery. Order your tub today and give it a try in this delicious recipe:
Fresh Blueberry Smoothie
Nutrition: 232 calories | 6 g fat | 16 g carbs | 3 g fiber | 28 g protein
Ingredients:
½ cup unsweetened almond milk
1 scoop vanilla plant-based protein powder
½ cup frozen blueberries
½ tbsp natural unsalted almond butter
water to blend (optional)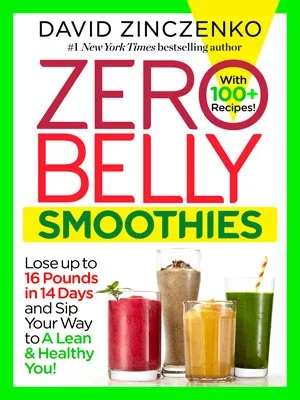 Inspired by
The New York Times
best-selling book series,
Eat This, Not That!
is a brand that's comprised of an award-winning team of journalists and board-certified experts, doctors, nutritionists, chefs, personal trainers, and dietitians who work together to bring you accurate, timely, informative, and actionable content on food, nutrition, dieting, weight loss, health, wellness, and more.
Read more