50 Top Food Trends for 2020
What will you see on shelves and menus next year? We've got a comprehensive list.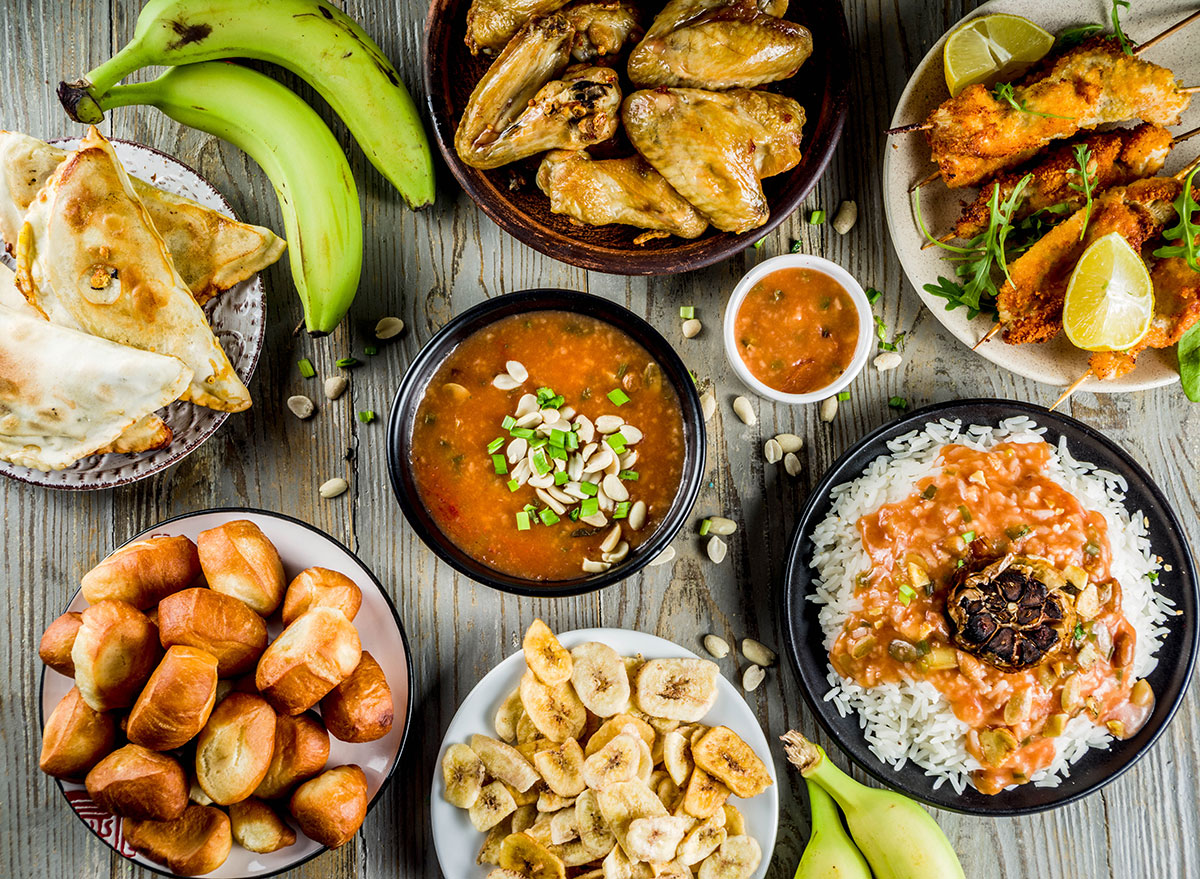 This year has been filled with new Oreo flavors and hard seltzers, more food delivery apps, plenty of vegetarian meat alternatives, and more. Some trends of 2019 were predicted by food experts, while others were not (who could have known Popeye's chicken sandwich would be so in demand?). As the new year gets closer and closer, we're looking ahead and gathering 50 food trend predictions for 2020 from market analysts, Whole Foods reports, and other trend reports so you know what'll be big in the new year. After reading this, you'll feel like a food insider to what's hot in 2020!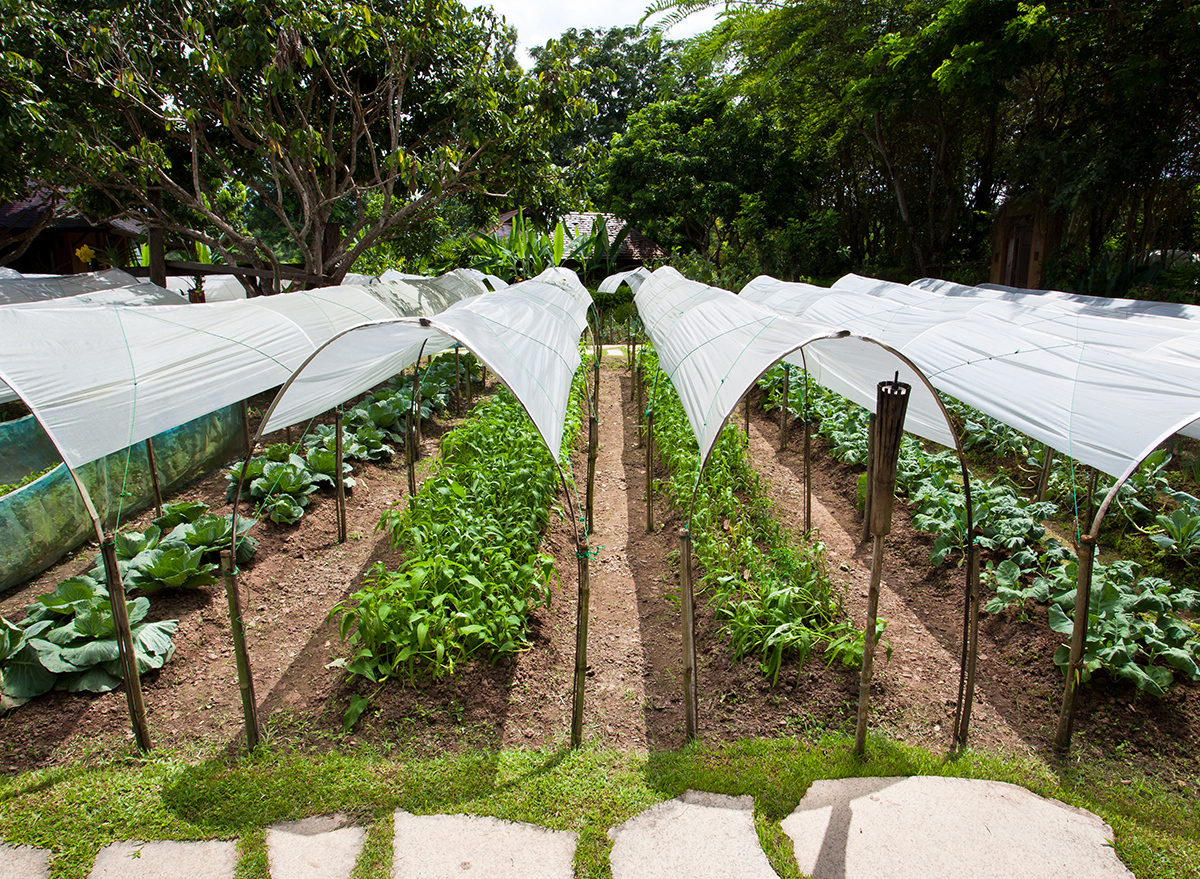 When Whole Foods released their top 10 food trend predictions for 2020, sustainable farming and regenerative agriculture was their number-one item. This refers to everyone involved in food sourcing—from farmers, the government, retailers, to restaurants—being more conscious in terms of biodiversity and carbon emissions. Look for those two key phrases—sustainable and regenerative agriculture—next year.
Convenience is key, and more products will be available at gas stations and grocery stores that are not only good for the bus, train, car, or on foot, but are healthy and fresh. Whole Foods points out a lot of these foods you'll see on the go are ones you typically prepare at home but will be able to pick up when you need it while you're out, like hard-boiled eggs. Here's to healthier on-the-go options!
Gone are the days of chicken fingers, mac and cheese, and hot dogs as the only things on kids' menus. According to the Whole Foods Marketing team, upgrades are coming—including more adventurous foods that combine some of the previously listed trends like alternative flours (in the form of pasta) and sustainably caught fish.
Convenient store upgrades
Expect the aisles at your local convenience stores to get a makeover, says Food Business News. These are made to meet the popular demands of those living around them, so that means higher-quality and healthier options—like charcuterie!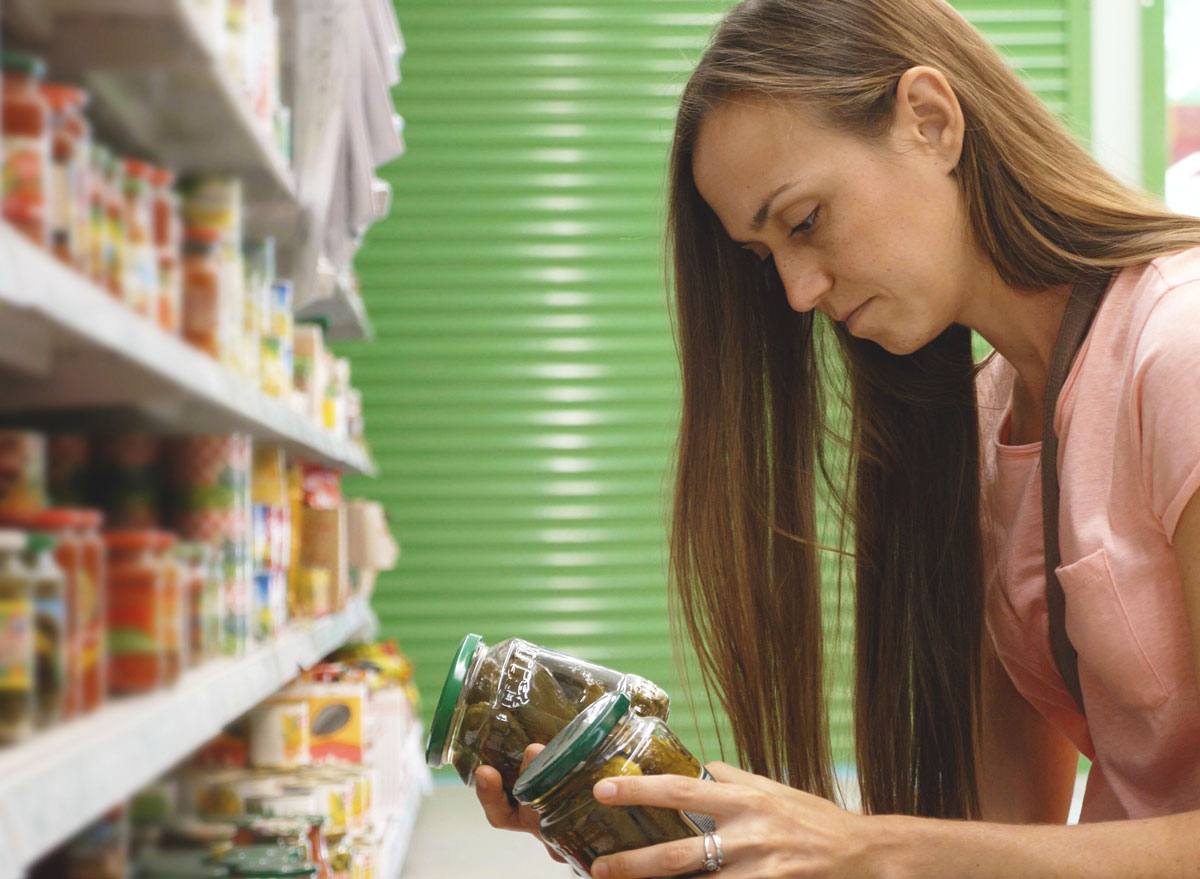 People want to know where their food is coming from, and with whole ingredients in snacks like beans, cauliflower, and other vegetables, consumers will be more likely to pick them up. When snacks like these hit stores, their stock will rise, even though they are packaged, Food Business News says.6254a4d1642c605c54bf1cab17d50f1e
Healthy refrigerated options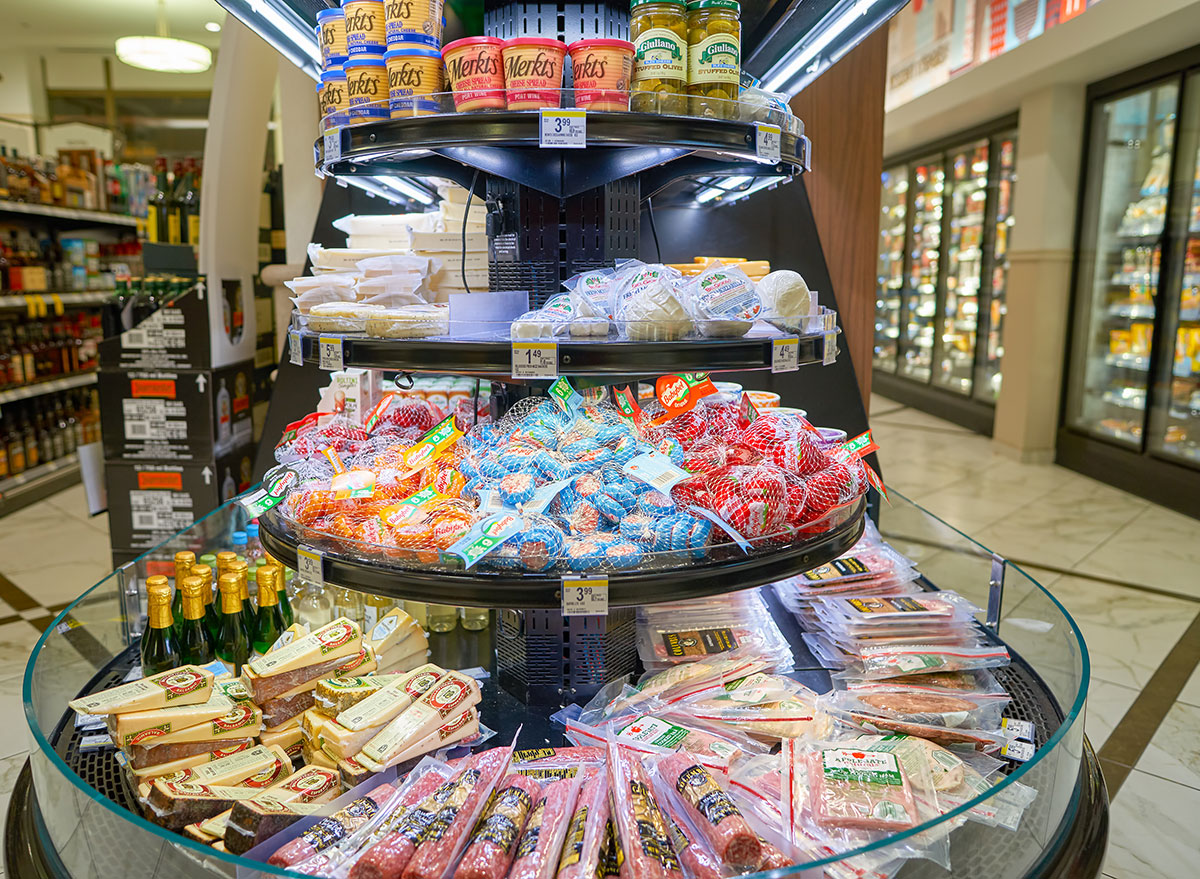 To find some of 2020's newest trendy foods, you will have luck looking in the refrigerated section of your grocery or convenience store because they come off as healthier. Food Business News suggests that refrigerated meats, cheeses, and even protein bars will continue to gain popularity in the new year.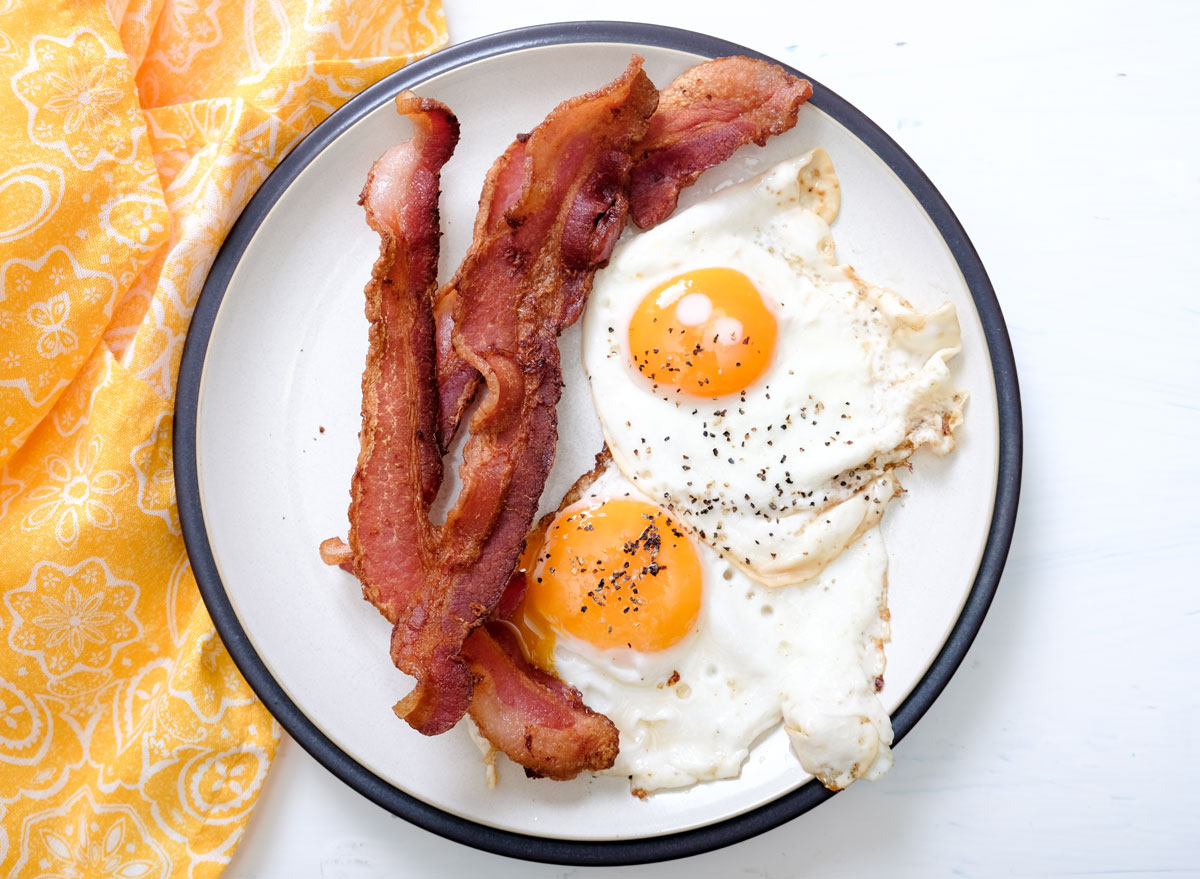 The keto diet will have more ready-made options at grocery stores for followers, according to Food Business News. The low-carb diet has consistently gained popularity in 2019, and that will continue into 2020 in the form of more keto-friendly packaged products.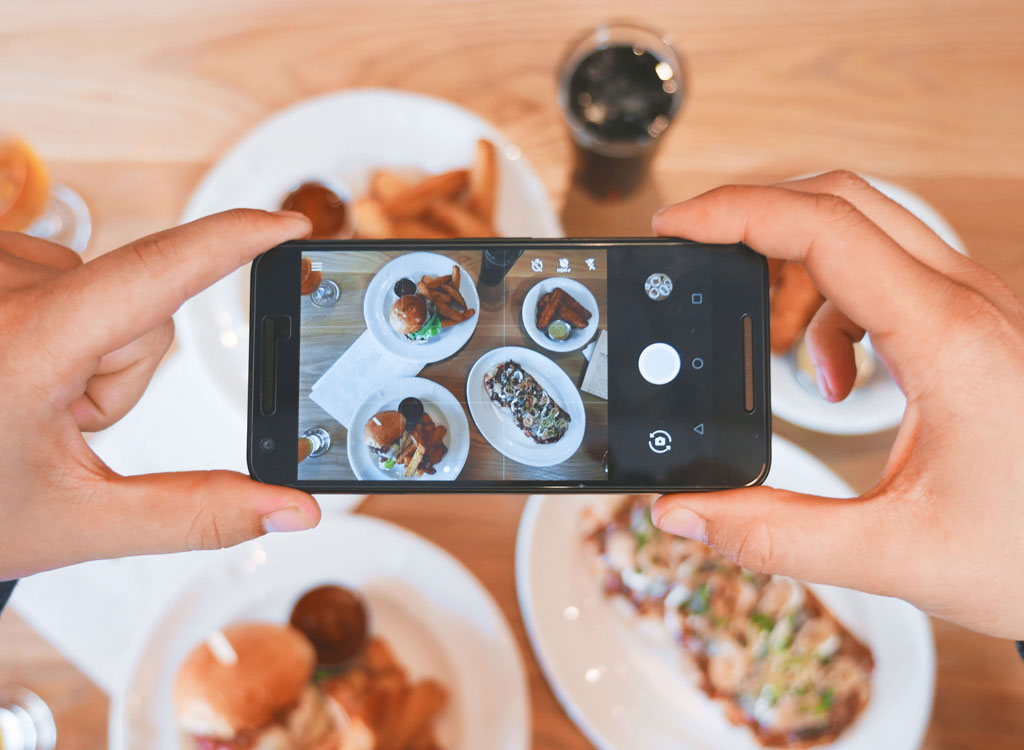 Photogenic foods have become popular with the rise in social media, and that won't change in the new year, says Food Business News. Huge milkshakes, elaborate drinks, and other exciting foods are totally shareable on Instagram.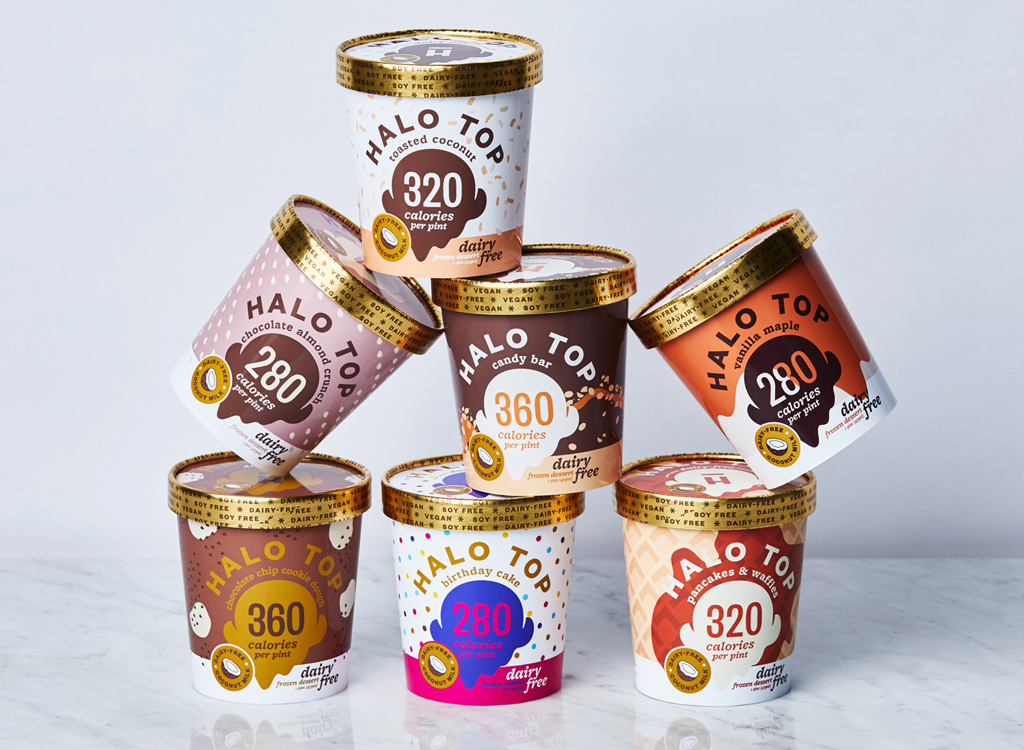 With the rise in plant-based diets and healthy on-the-go foods, companies are starting to focus on providing foods that make consumers physically feel good. Like the Halo Top plant-based ice cream boom, Food Business News says holistic, stress-reducing foods will be a major player in 2020's most popular food trends.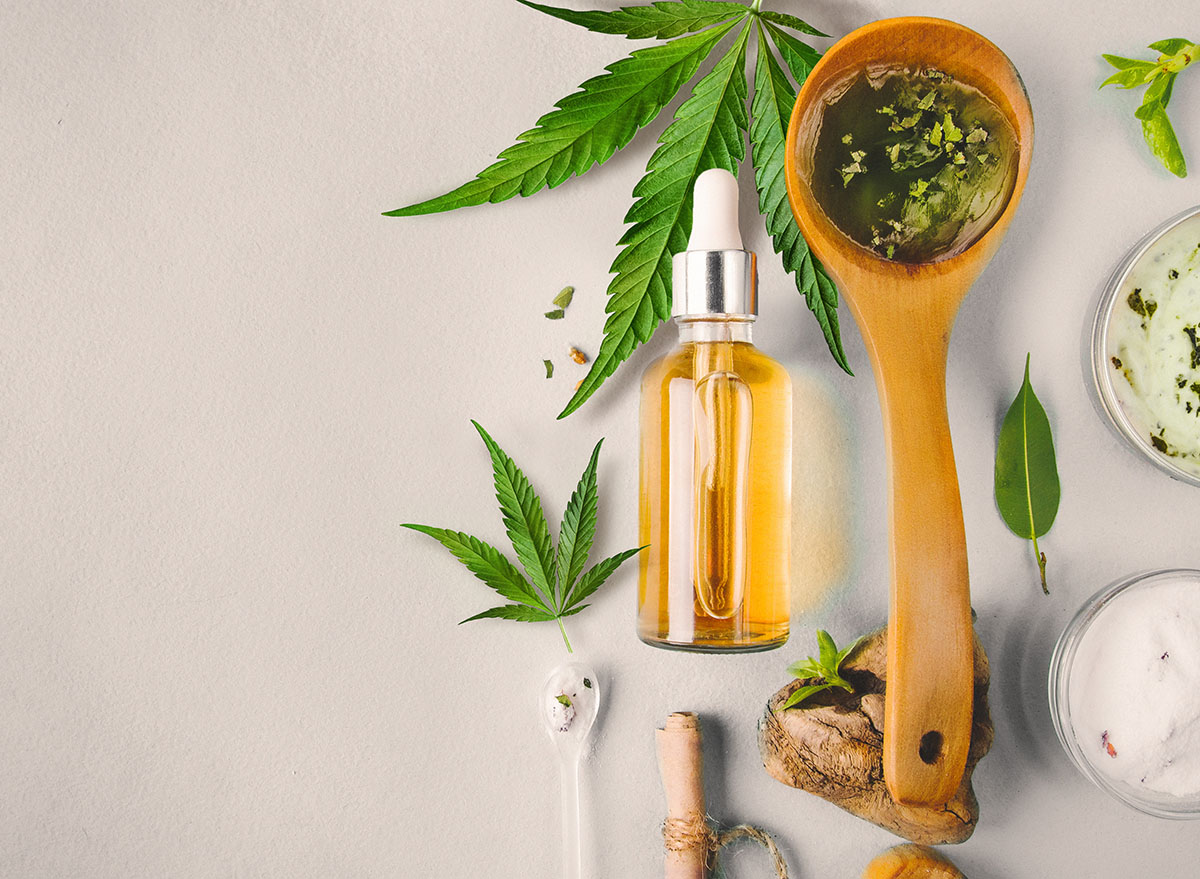 New cannabinoids, or the cannabis active ingredients, will be introduced into the industry in the next year, according to Food Business News. Drinks (alcoholic and non-alcoholic), bakery products, snacks, soups, and more will see themselves CBD-infused, which has shown to lower stress and anxiety.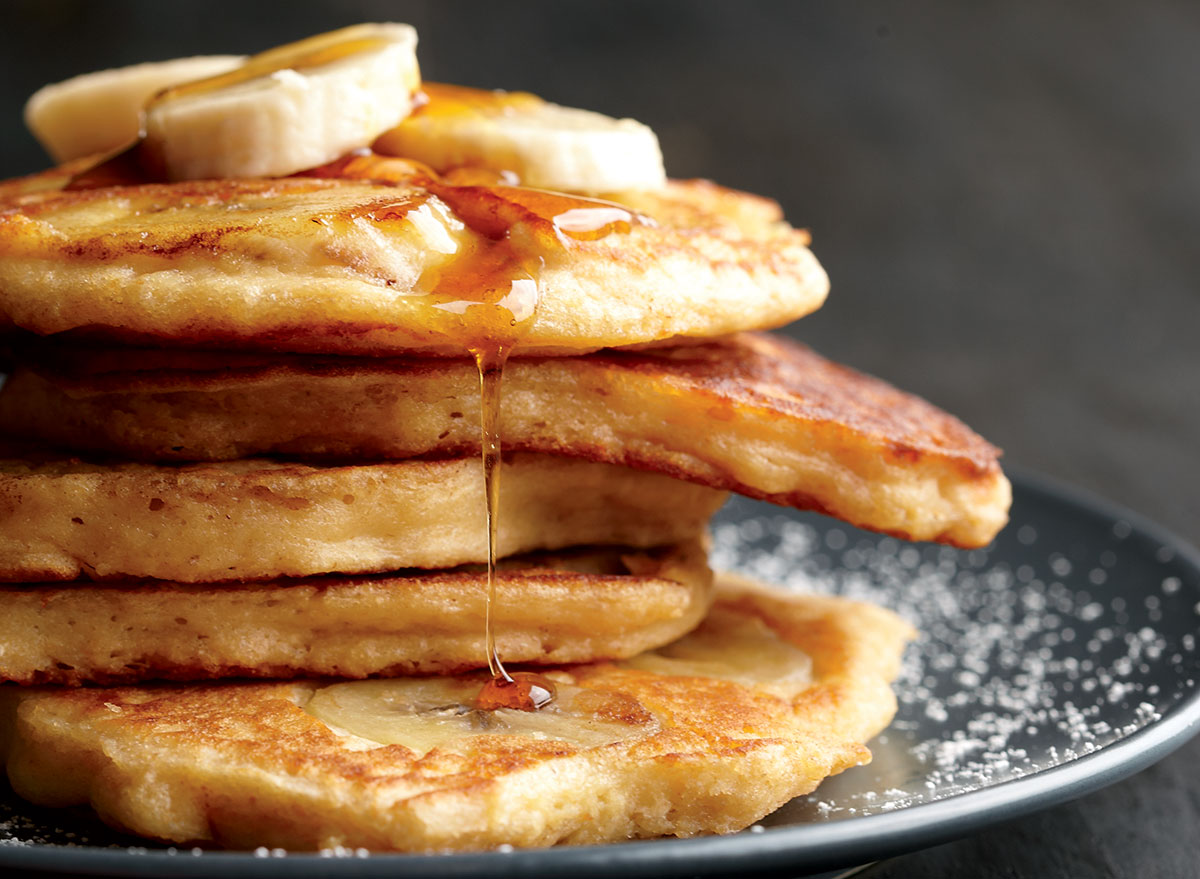 Along with consumers becoming more adventurous with their food comes new texture varieties, Food Business News predicts. This means more trendy foods like ultra-fluffy pancakes will make their way to menus around the country in the coming year.
Bright colors appeal to consumers, according to Special Events. Next year, sprouts, leaves, and other greens will see the addition of new ones like broccoli rabe, sweet potato leaves, celtuce, and komatsuna in products. Also predicted to gain popularity are spirulina and butterfly pea, which are both blue; purple corn, broccoli, basil, and potatoes, says Food Business News.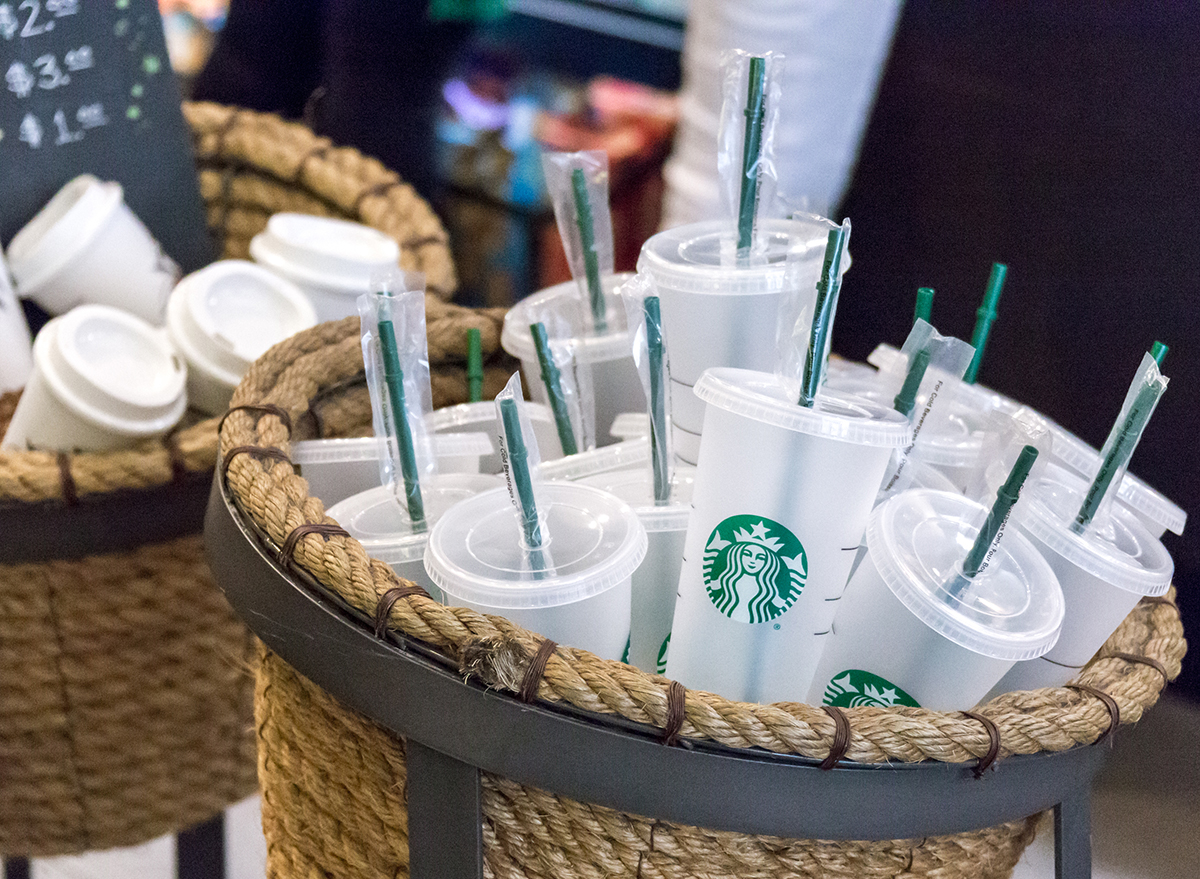 Expect to see more reusable cup days at Starbucks (which already gives a discount for bringing your own), plus strawless lids and sustainable utensils, Food Business News says. The trend allows consumers and customers to promote environmentalism, but also a ploy to get consumers to come back.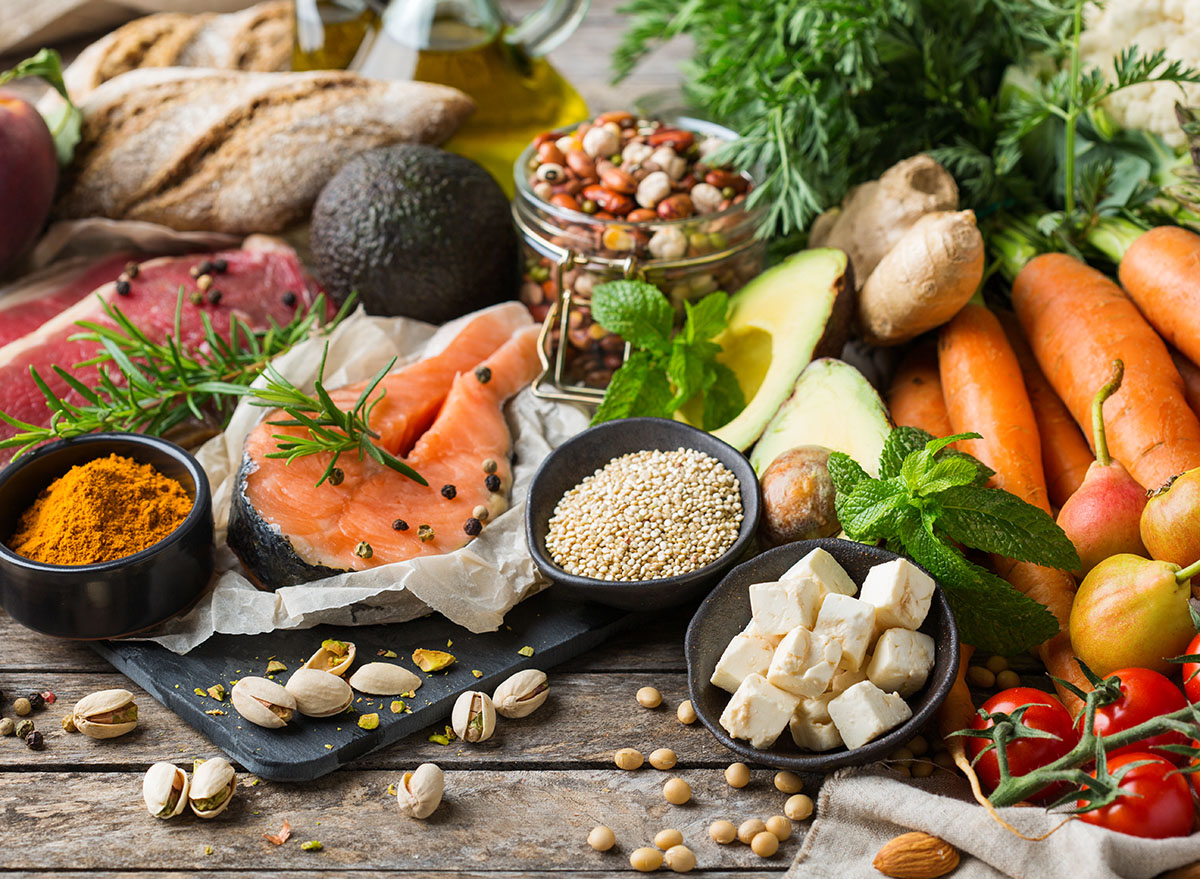 Good Housekeeping predicts more people will consider themselves flexitarians, or someone who eats meat and/or fish on occasion. This is thanks to the plant-based meat fad and other alternative options.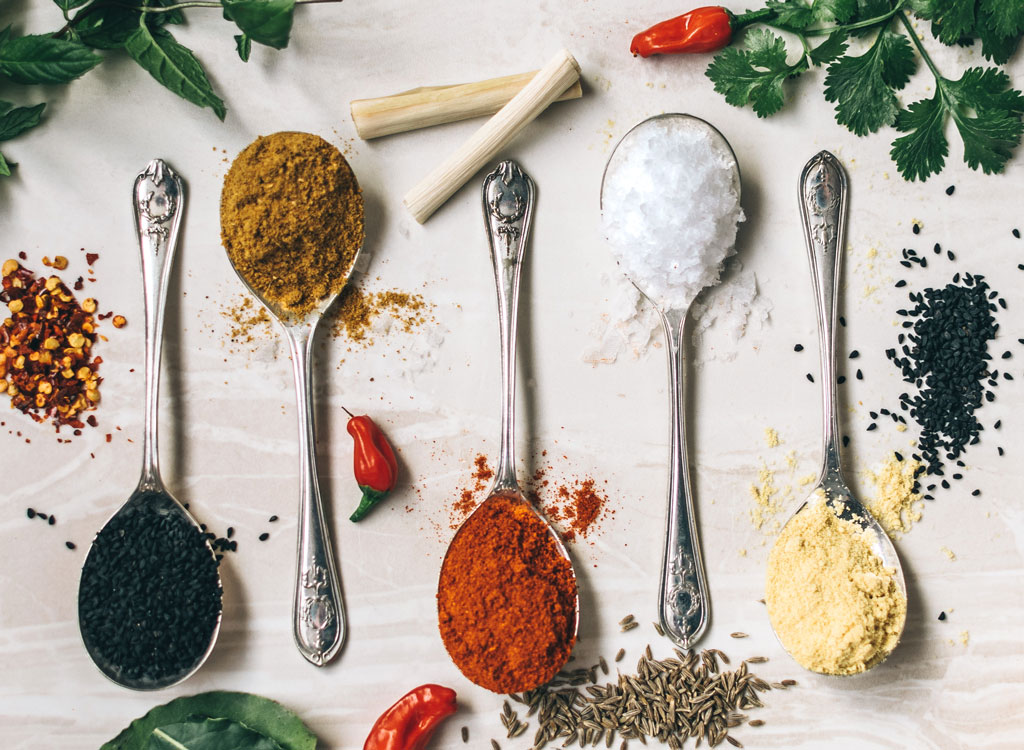 Spices originating from the Middle East, like caraway, cumin, anise seed, Baharat, and more, will be found in more dishes in 2020, according to Good Housekeeping. Sales of the spices rose last year in the UK and are predicted to continue.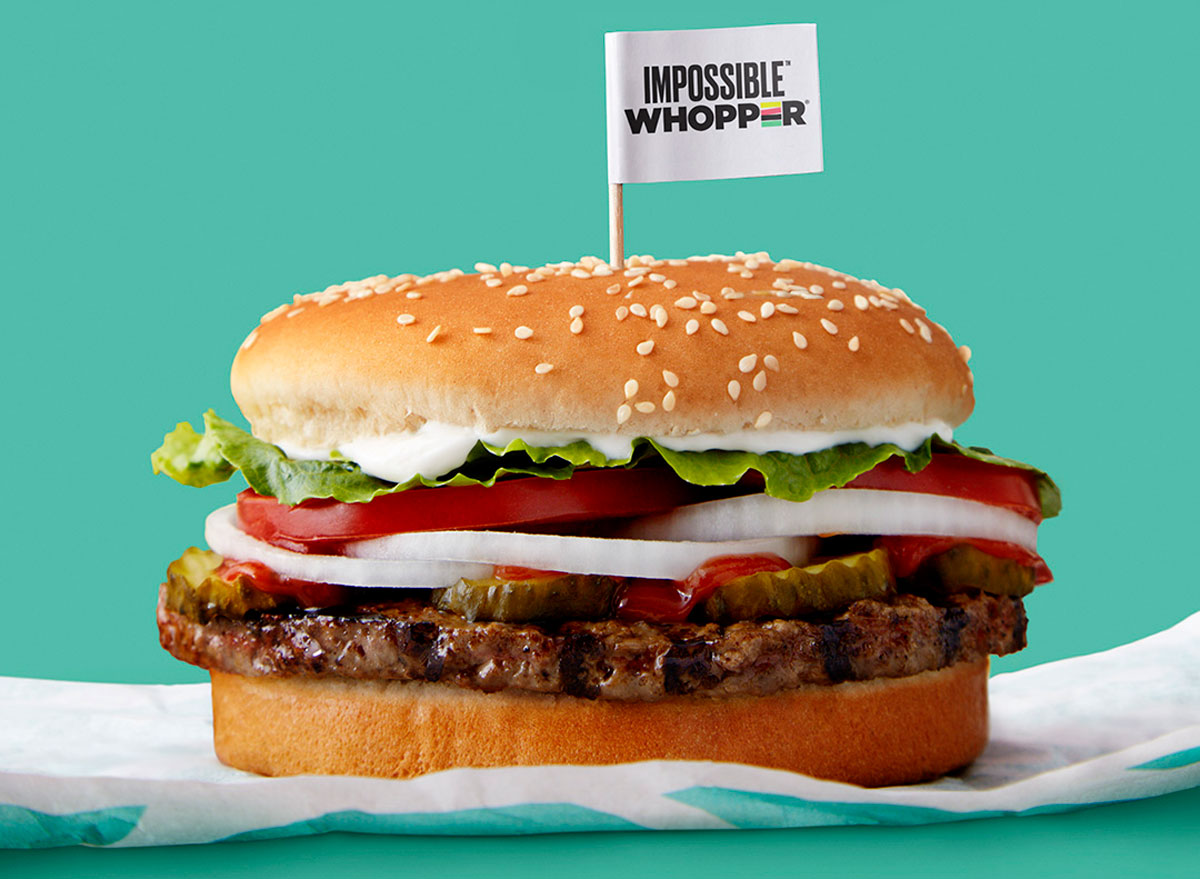 With more sustainable offerings for food and what it's served on, plus plant-based snacks and meat alternatives, Good Housekeeping expects consumers to buy products that are a higher-quality. According to them, 26 percent of consumers already buy better-quality meat and fish.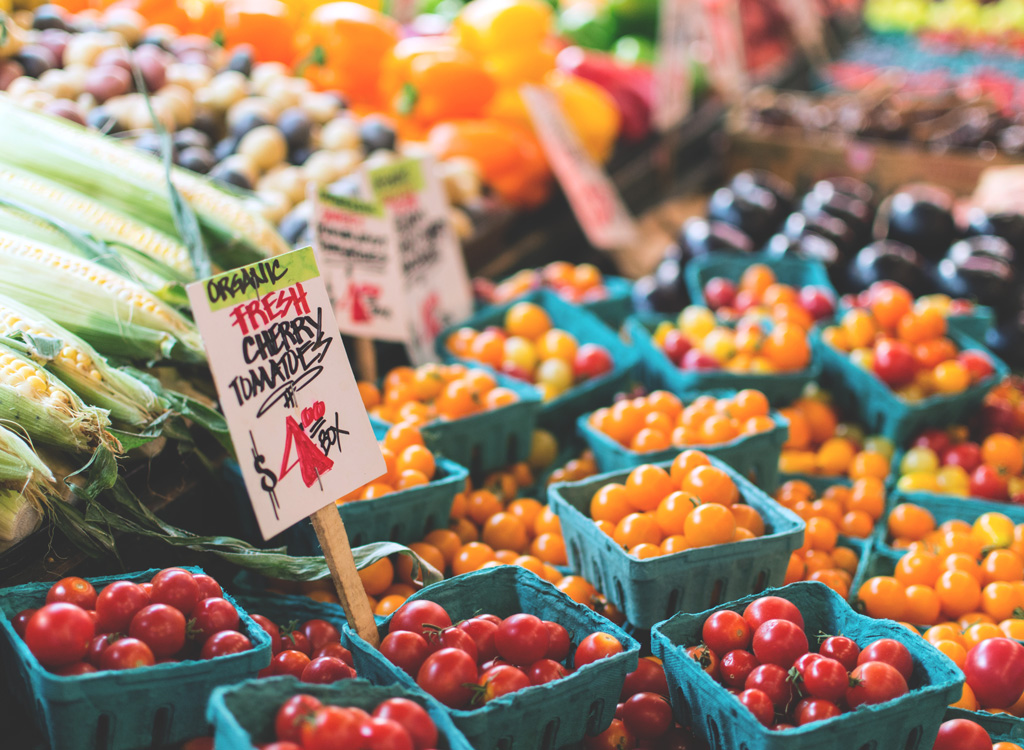 With more consumers caring about sustainability, local food from food markets and local farms will have their time to shine in 2020, according to Business Insider. The all-local approach produces food that tastes better and is better for you, according to the University of Vermont, and some restaurants, like Shake Shack (selling a s'mores "concrete" with pie from local bakeries) and Longhorn Steakhouse (adding watermelon and chicken from local farms to their menu items), have already started implementing locally-grown foods into their business.
An open kitchen concept in restaurants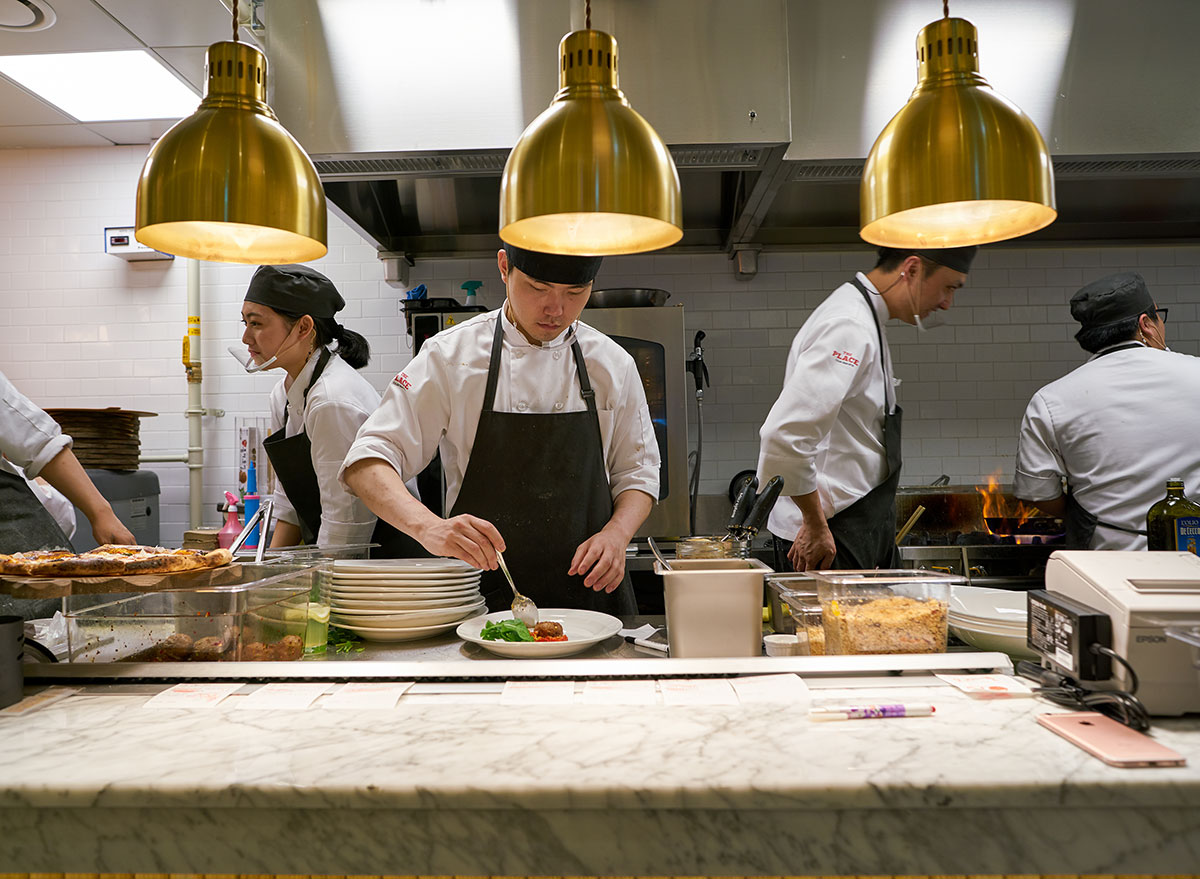 Business Insider predicts open-concept kitchens will be all the rage next year. This means diners will be able to see the kitchens at restaurants, making them feel like they are a part of the food being prepared and know where it's coming from.
You may already bring your own shopping bags to grocery and convenience stores, but more and more zero waste practices will be upheld by consumers and chefs in the new year. Compostable produce bags and less packaging will become the norm, says Business Insider.
Home Chef, Blue Apron, HelloFresh, Plated—you, or someone you know, has probably tried out a delivery meal kit this past year. Having all the ingredients, pre-measured, right at your doorstep to cook a meal is too convenient to give up, Business Insider says, so it'll continue into 2020.
Lotus seeds are great snacks that are loaded with antioxidants, and the Washington Post believes their "addictive" crunchiness and flavors are the reason. They are versatile and are already on shelves in flavors such as barbecue, sea salt, white cheddar, and butter tomato.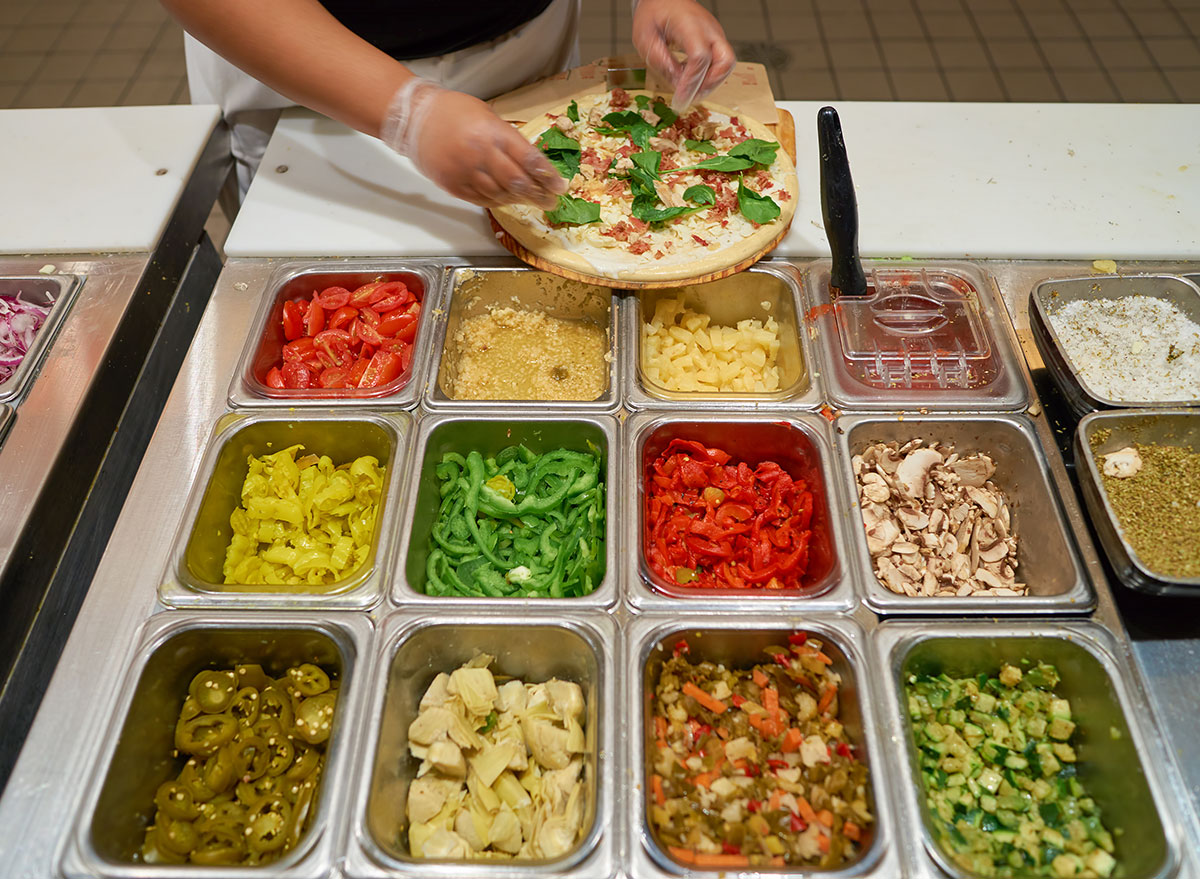 Places like Cane's, Chipotle, Sweetgreen, and more will thrive, according to Technomic, a foodservice industry researching company. With their one-dish-serves-all model, you know exactly what you're getting, and that is convenient for people on the go.
Food experiences will grow during 2020, according to Technomic. That means meals booked through experience sites like Airbnb, The Dinner Party, OpenTable, and more that offer unique adventures won't be only for those who can afford their own chef.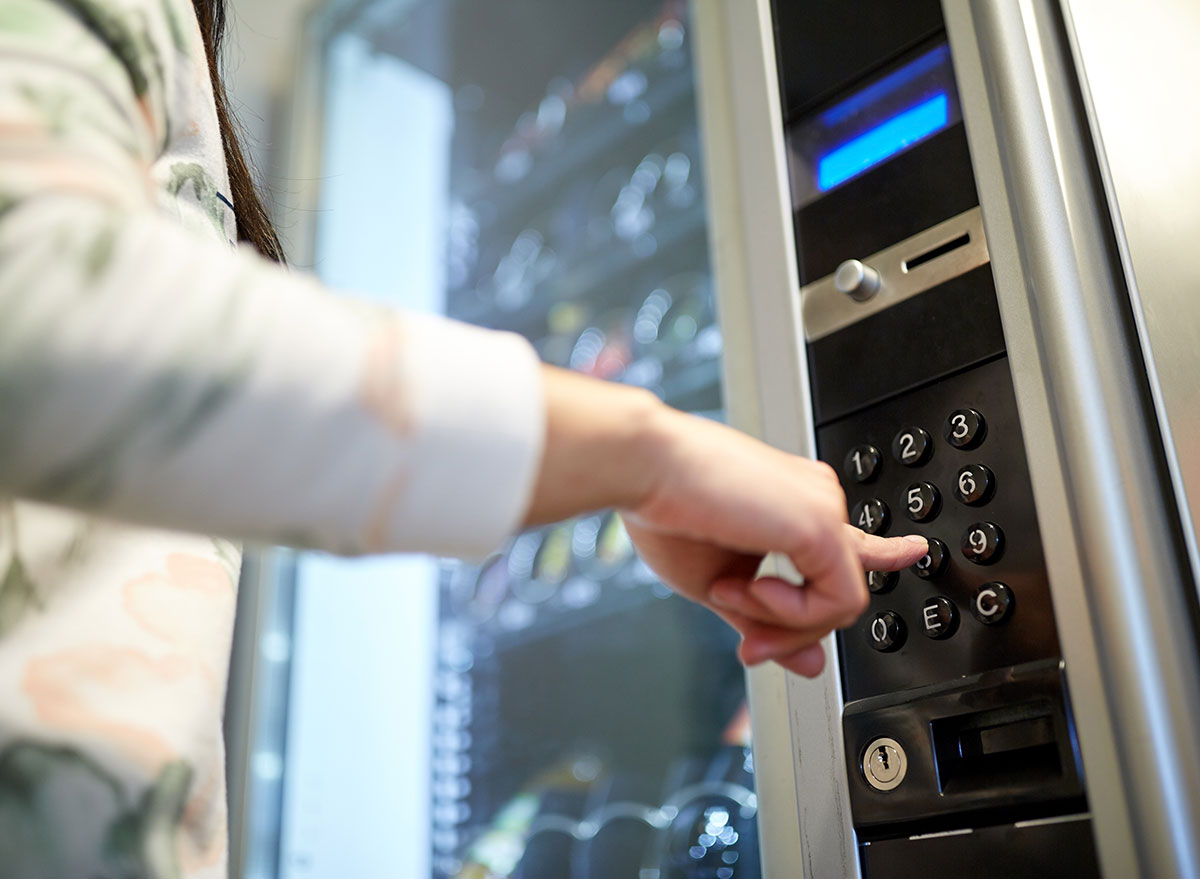 Technomic predicts that the next wave of vending machines, kiosks, and pop-up stores will grow. When you walk through an airport, you'll likely already see different types of vending machines for electronics, everyday essentials, and even salads, but the economic impact of vending machines is supposed to be above $10 billion in the coming years. Plus, starting in January 2020, there will be healthier options in vending machines, like baked chips, string cheese, nuts, dried fruit, sealed sandwiches, and fresh fruit like apples and bananas.
Almond flour and coconut flour are out, banana flour and cauliflower flour are in! That's right, the Whole Foods Market team is predicting fruit and vegetable flours with protein and fiber to make their way to baking aisles soon.
You may not know it, but many iconic flavors and foods originate from the west coast of Africa, and Whole Foods predicts that won't change in 2020. Tomatoes, onions, peanuts, lemongrass, plus more uncommon foods like sorghum, fonio, teff, and millet will be on more menus and in more groceries.
Less soy, more plant-based items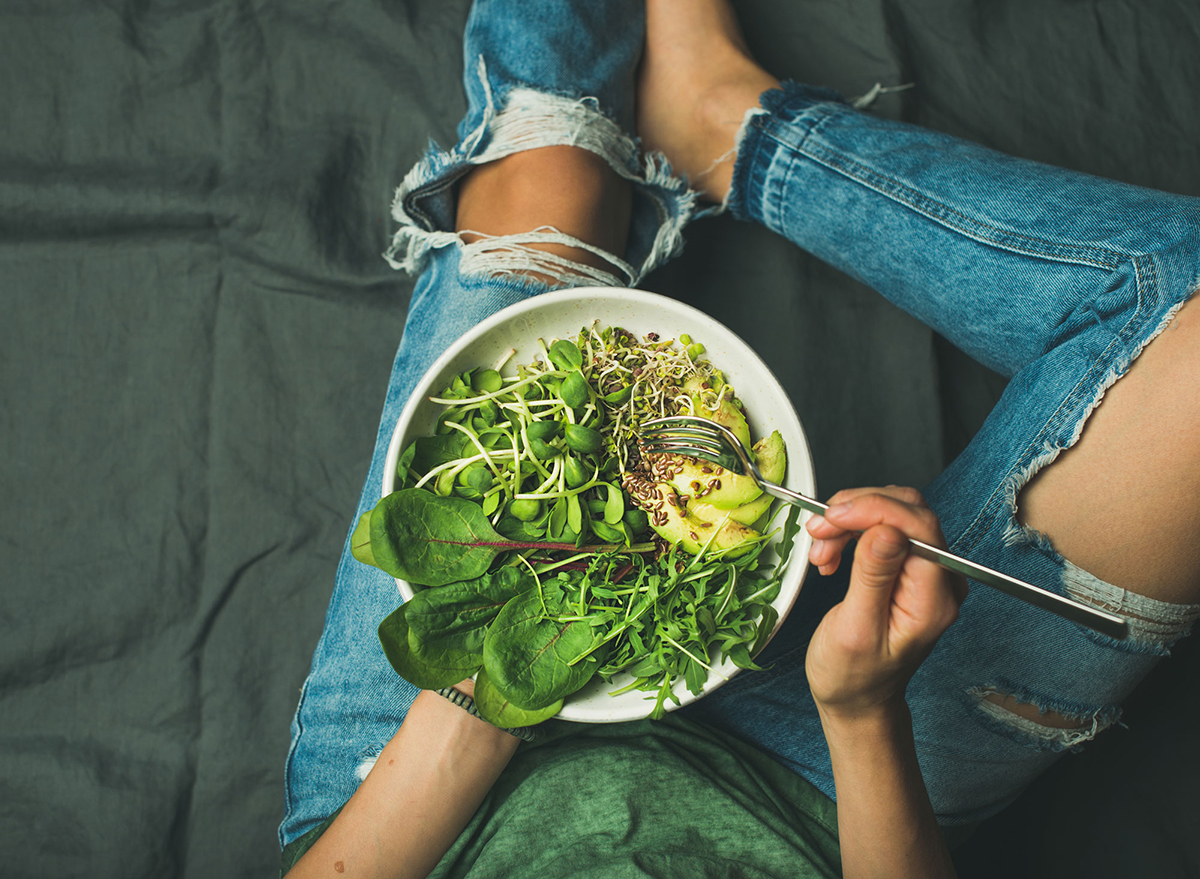 The meat alternative and plant-based food boom of 2019 will continue into 2020, according to Whole Foods. New varieties of old favorites like yogurt, sauces, grains, and yes, meat, will also feature less or no soy at all.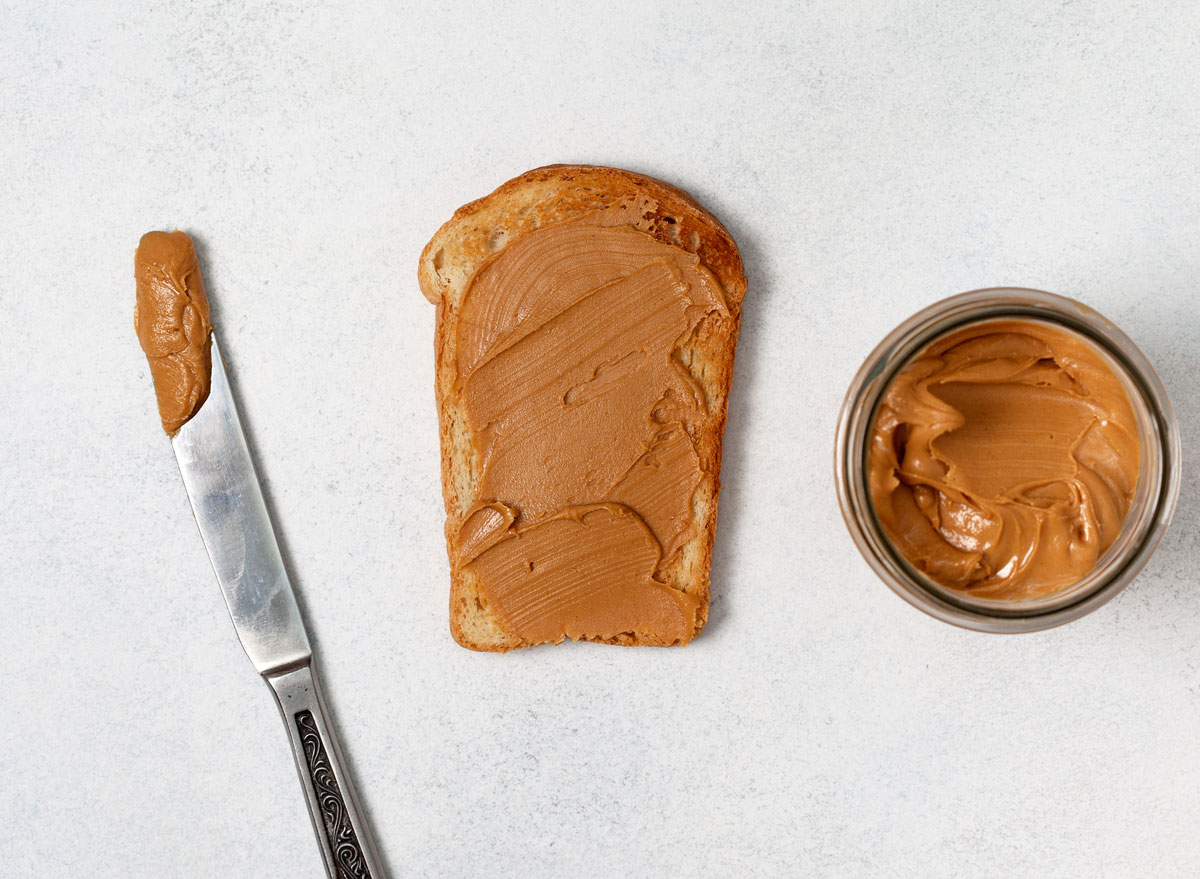 Think beyond nut butters like almond and cashew, and 2020 will bring chickpea, watermelon seed, and other unique types of butters. Look out for varieties that either use sustainable palm oil or no palm oil at all, the Whole Foods team says.
Sweet potatoes get their name from their natural taste—and that sweet starch can be turned into a syrup! Don't be surprised when different forms of sweeteners besides honey, maple syrup, stevia, and sugar become available, says Whole Foods.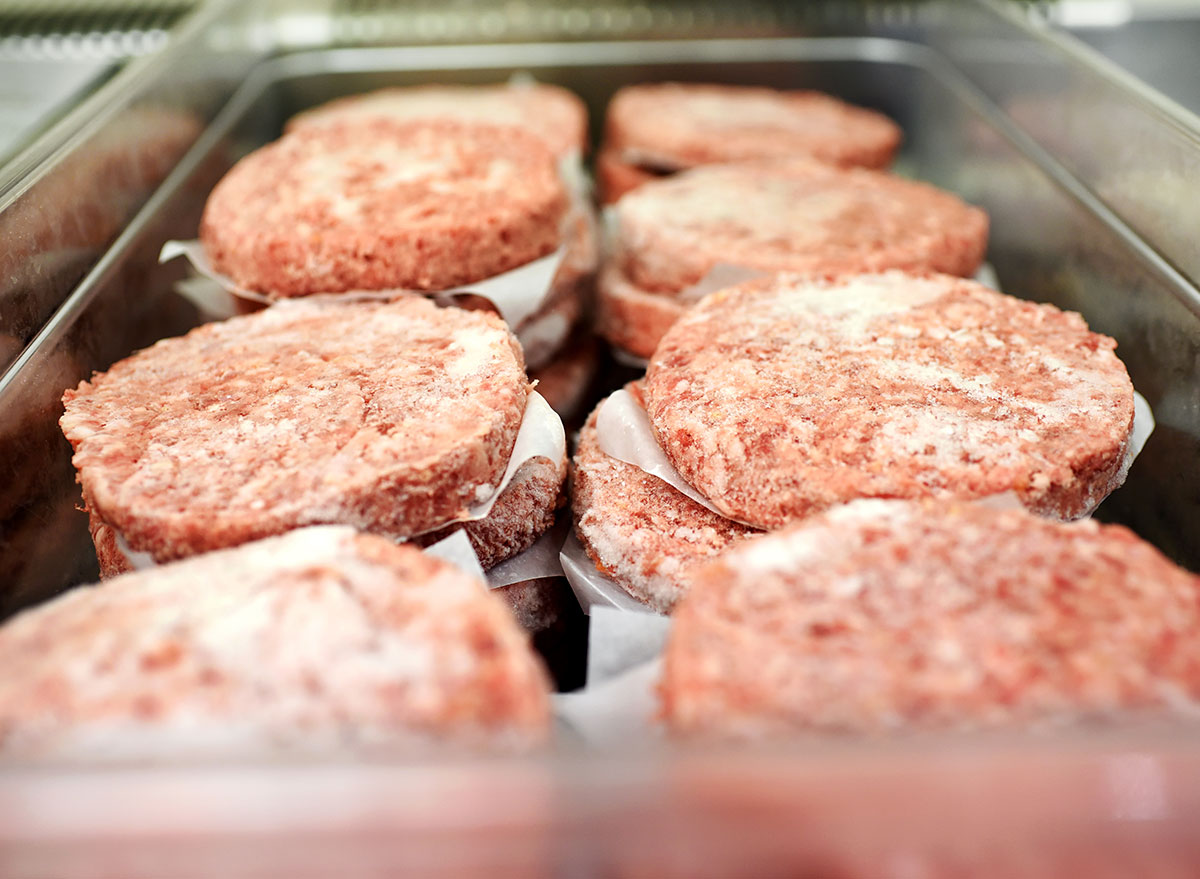 Whole Foods predicts there will be more soy-free plant-based food items available next year, but they also think there will be meat and meat-alternative blends. Burgers with 25-30 percent plants in them are already being tested in some Whole Foods locations.
You'll find teas, sparkling waters, and other non-alcoholic beverages on shelves next year based on cocktails—but without the booze—Whole Foods predicts, thanks to a way of distilling the liquid without alcohol. They believe classic cocktail options of these will still be available, but without the buzz for those not drinking or who want a buzz-free alternative.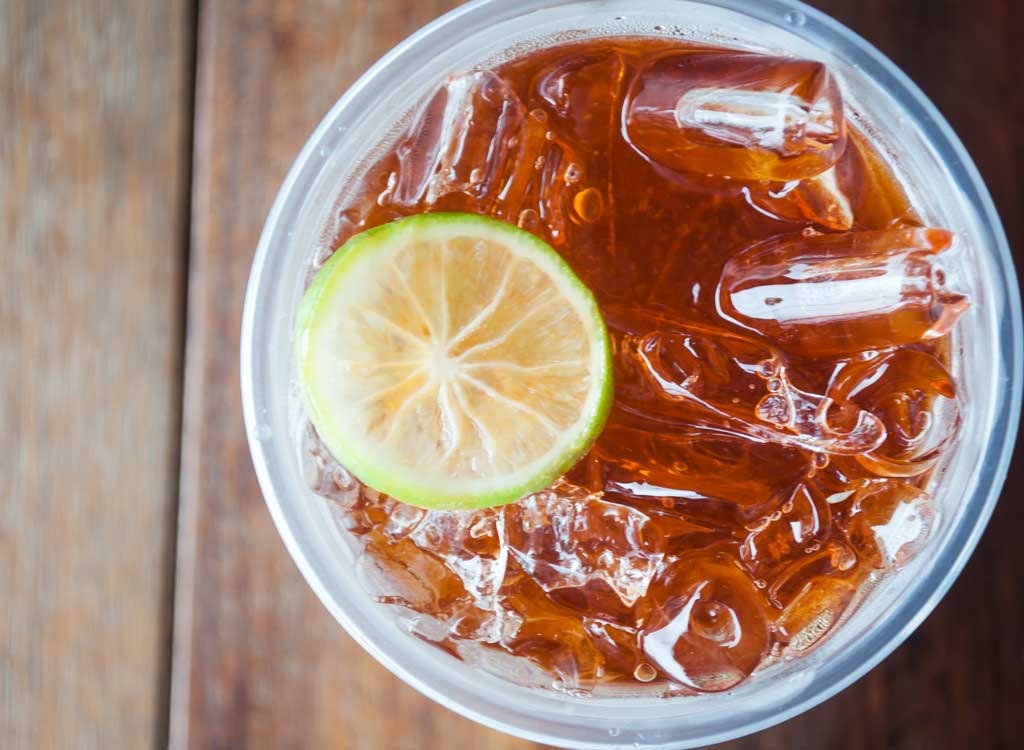 On the contrary, the Washington Post predicts that spiked teas will be popular on the market next year. Expect to see craft beer and iced tea hybrids, as well as some of your favorite teas (think English Breakfast, green and white) combined with malt or other alcohol bases.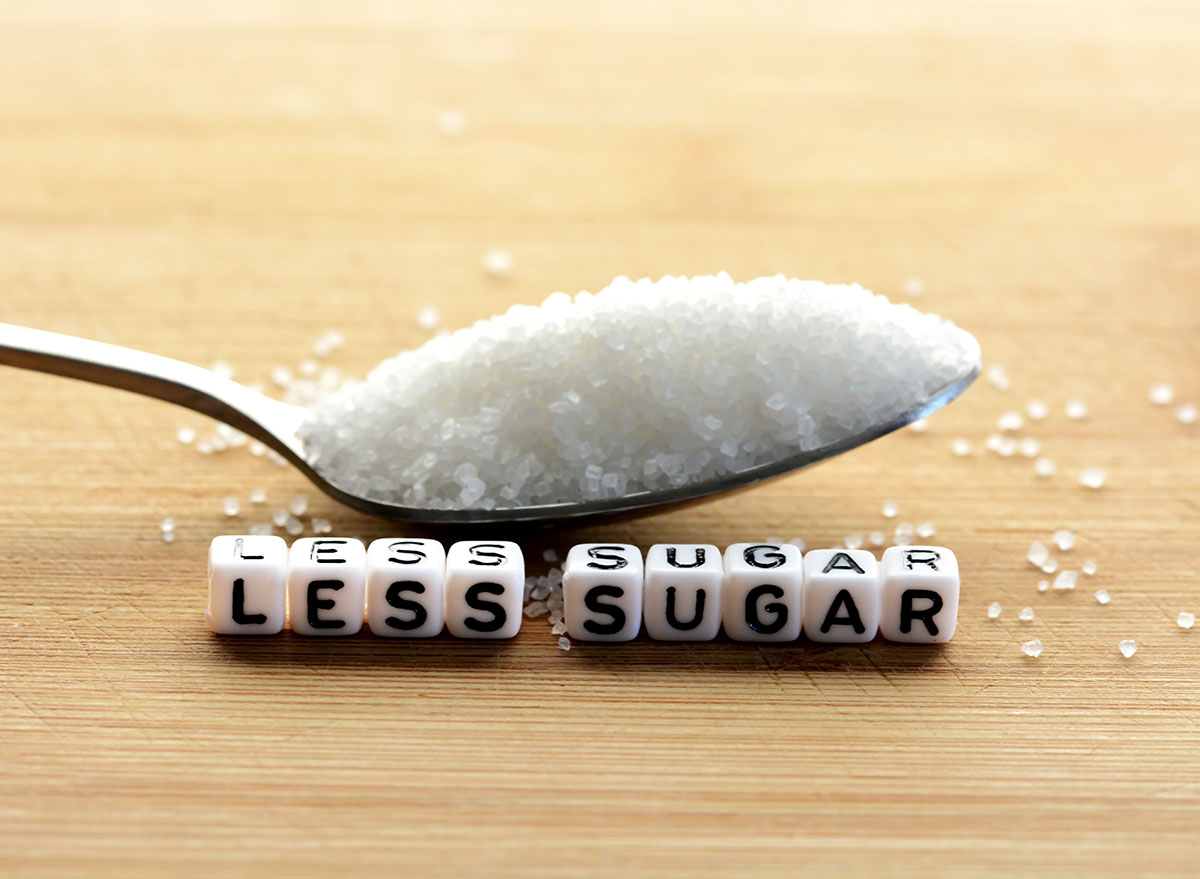 Even with new methods of sweetening snacks, bakery items, and more, the model of labeling products as low-sugar will continue into 2020. It's not just protein bars and protein shakes, Food Business News says, but snack meat like beef jerky will be marketed as low-sugar, too.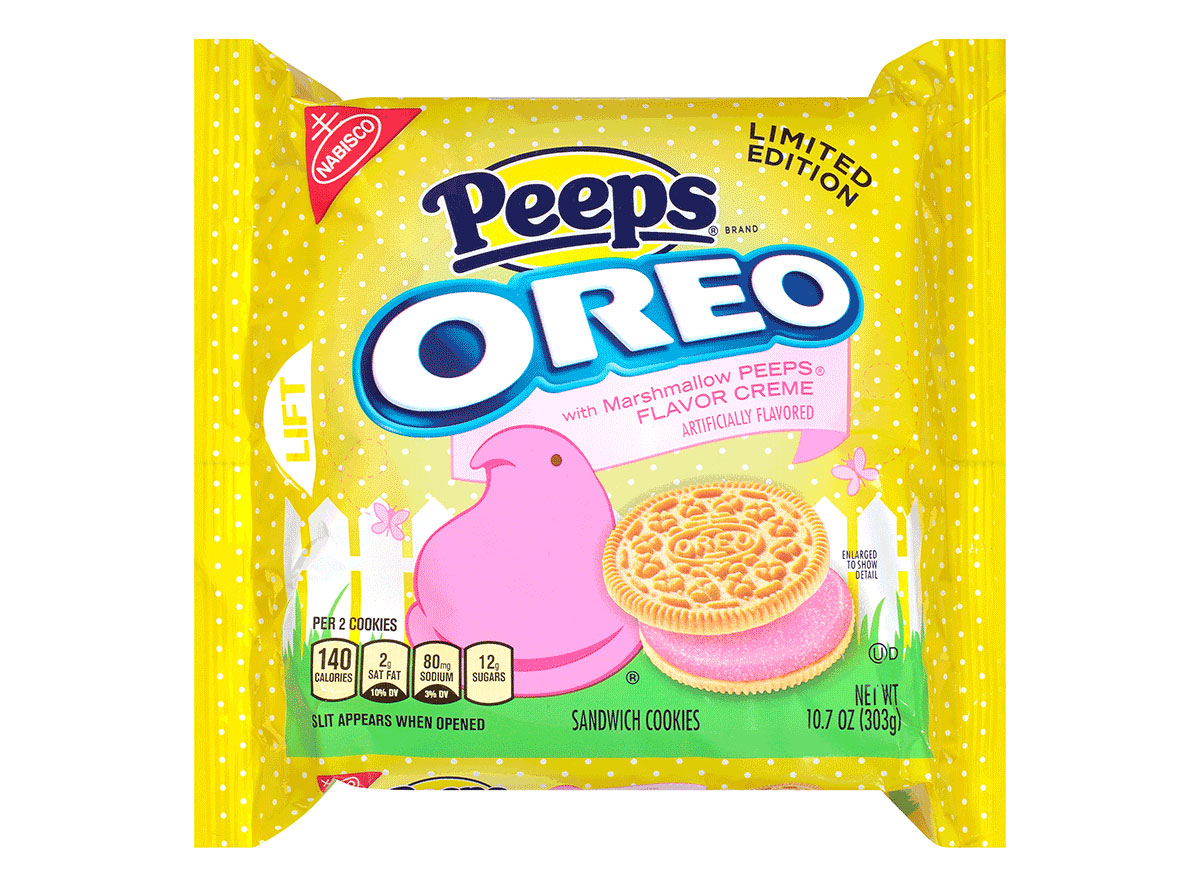 Peeps Oreos? Fanta Snack Pack? Twix chocolate milk? Froot Loop Pop-Tarts? These partnerships and more are coming to a shelf near you in 2020, according to Food Business News.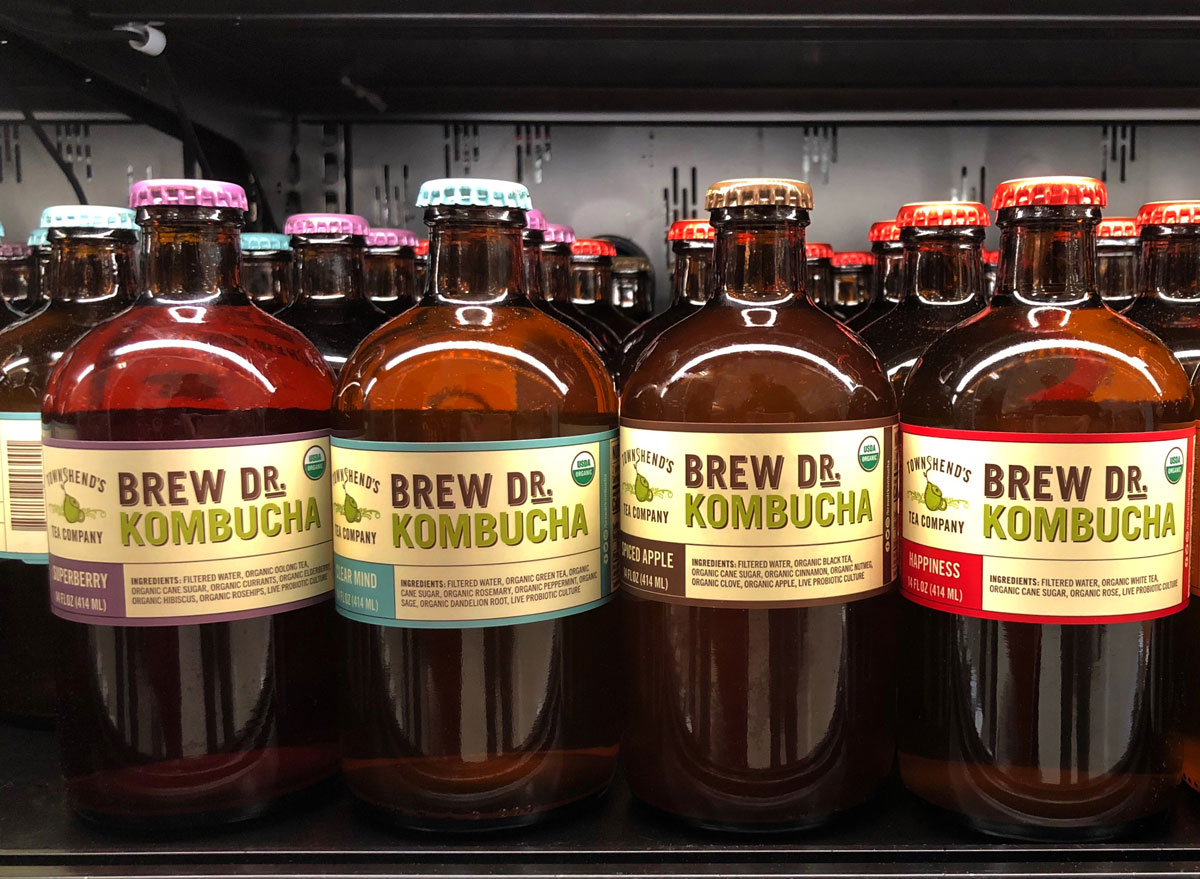 Kombucha, the digestive-helping, fermented drink, is predicted by Food Business News to come in many new varieties in 2020. One includes a smoothie and kombucha mixture from Odwalla.
It used to be a trend to hide vegetables in foods to mask their flavor, but Food Business News says that will change. Thanks to butternut squash and carrot-filled ketchup and other products, you will be able to get more of your daily serving of vegetables from everyday foods.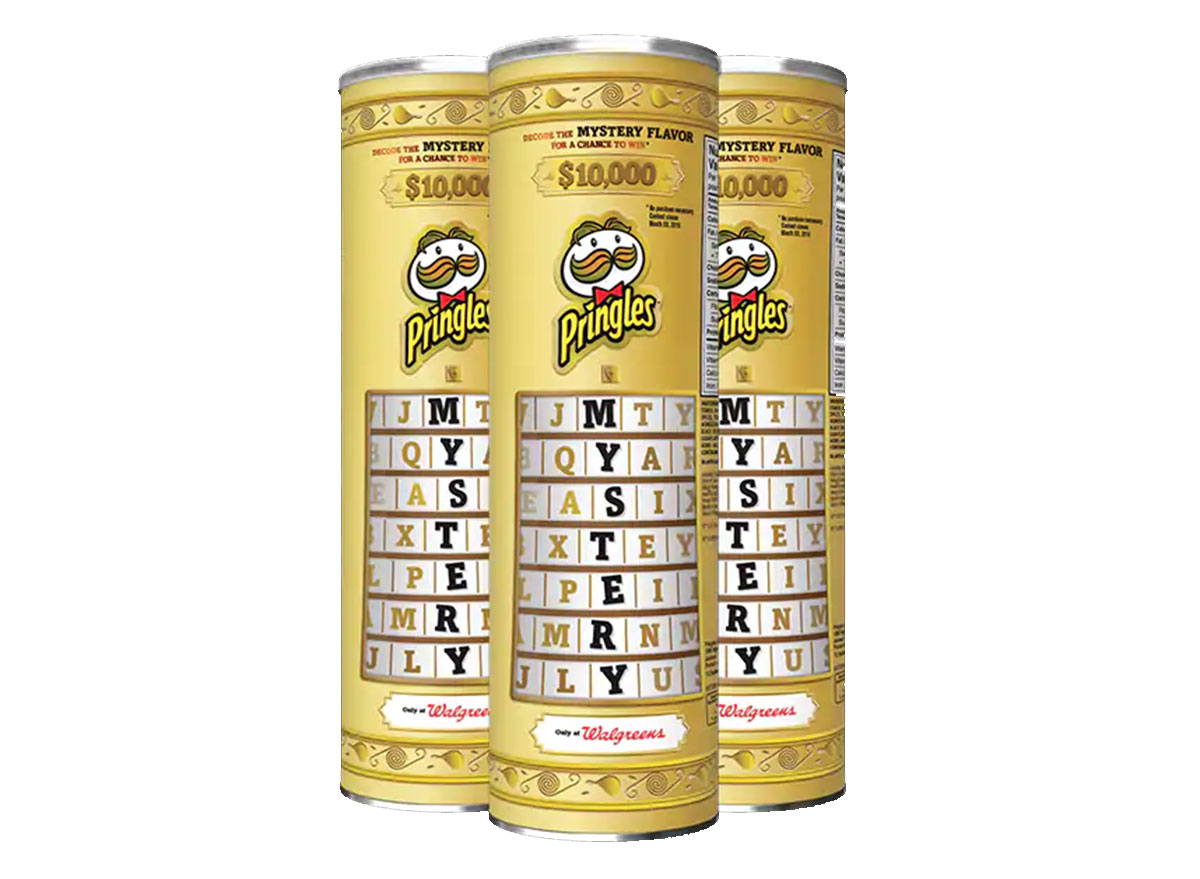 Many brands have experimented with mystery flavors, and the feedback has been positive. Pringles tried it and Fun Dip is also expected to, according to Food Business News. Don't be surprised if more mystery flavors for snacks pop up in 2020.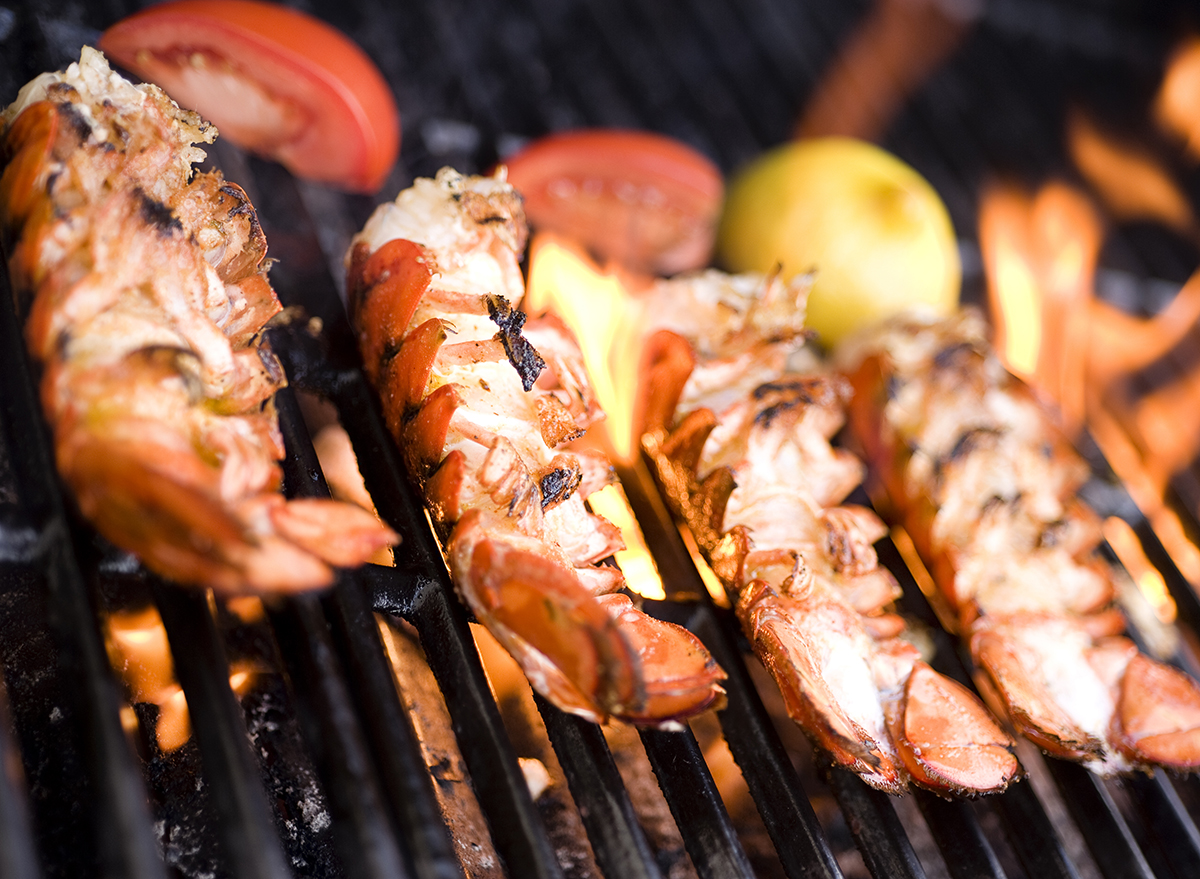 In addition to surprise flavors, Food Business News predicts local favorites will be discovered in 2020. One example includes New England lobster roll Lay's potato chips!
Naturally-flavored snacks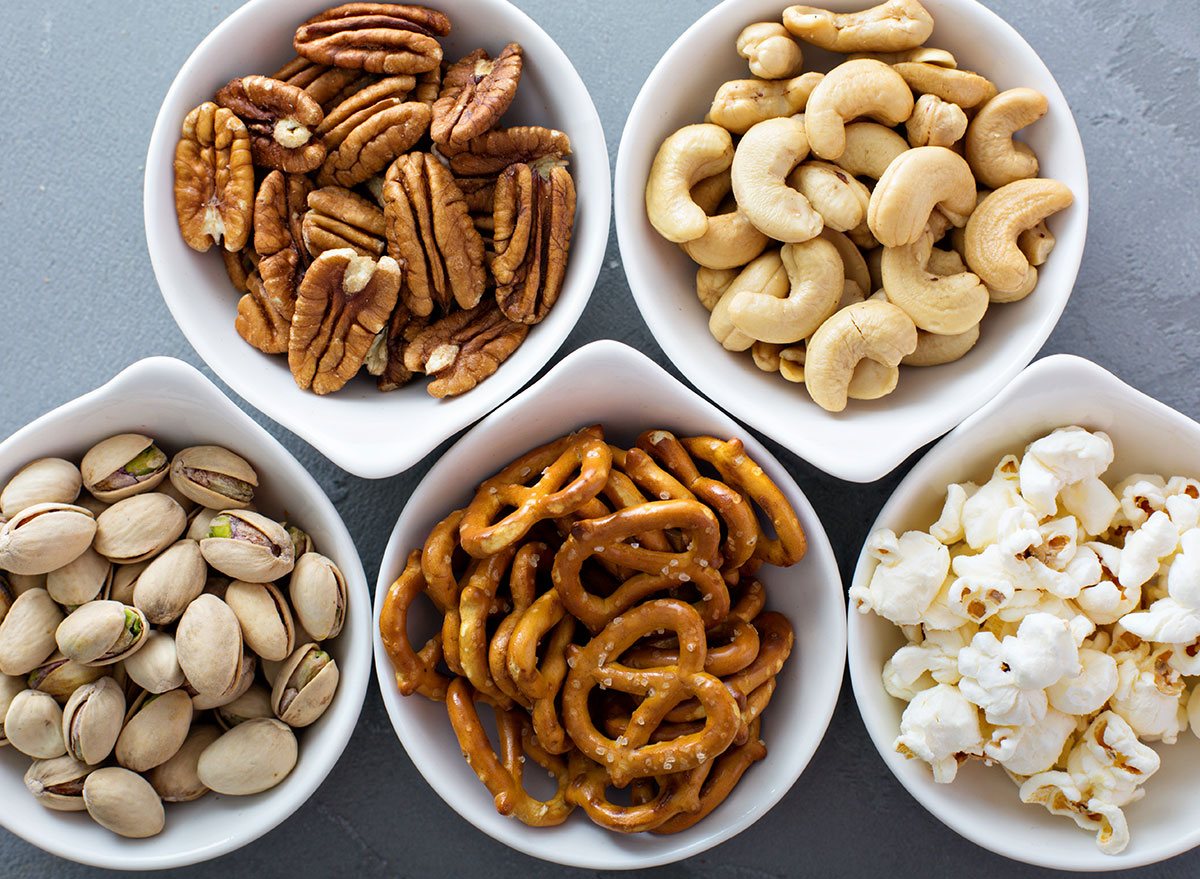 Look for your favorite snacks to be labeled as "naturally flavored" and "simple" in 2020 as part of the more transparent ingredient movement. New treats, like Red Vine's made simple mixed berry bites and cherry twists, will hit the shelves, according to Food Business News.
Ready-to-go protein shakes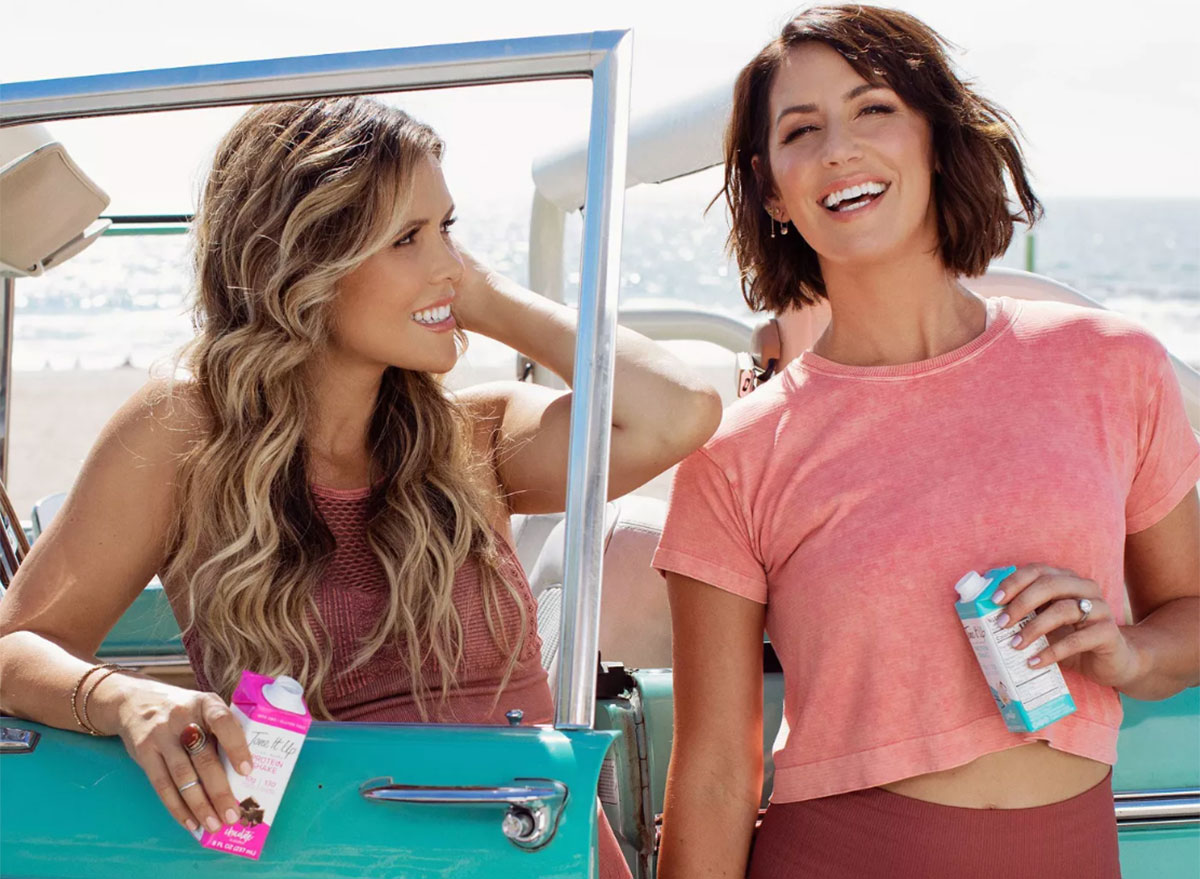 More and more brands are releasing premade protein shakes in 2020 that consumers can grab on the fly, says Food Business News. Core Power Elite, which comes in vanilla and chocolate flavors, has 42 grams of protein and is made with fair life ultra-filtered milk. Nestle's version, the new Jacked Rabbit protein shake, has 38 grams of protein and less than one gram of sugar per chocolate or vanilla bottle.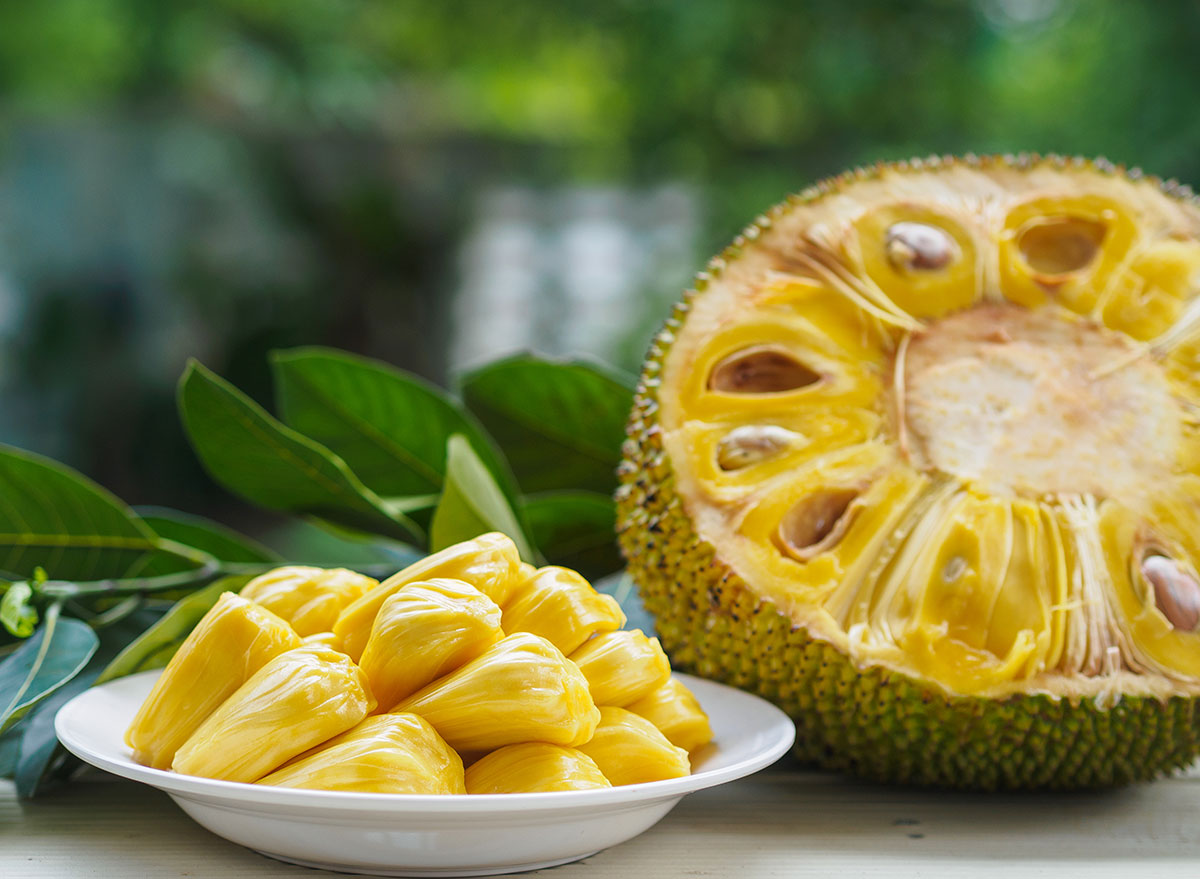 Chances are you have heard of this exotic fruit before, but did you know it is a great alternative to pulled meat? Jackfruit is a great source for many nutrients and will become popular in 2020, according to Special Events.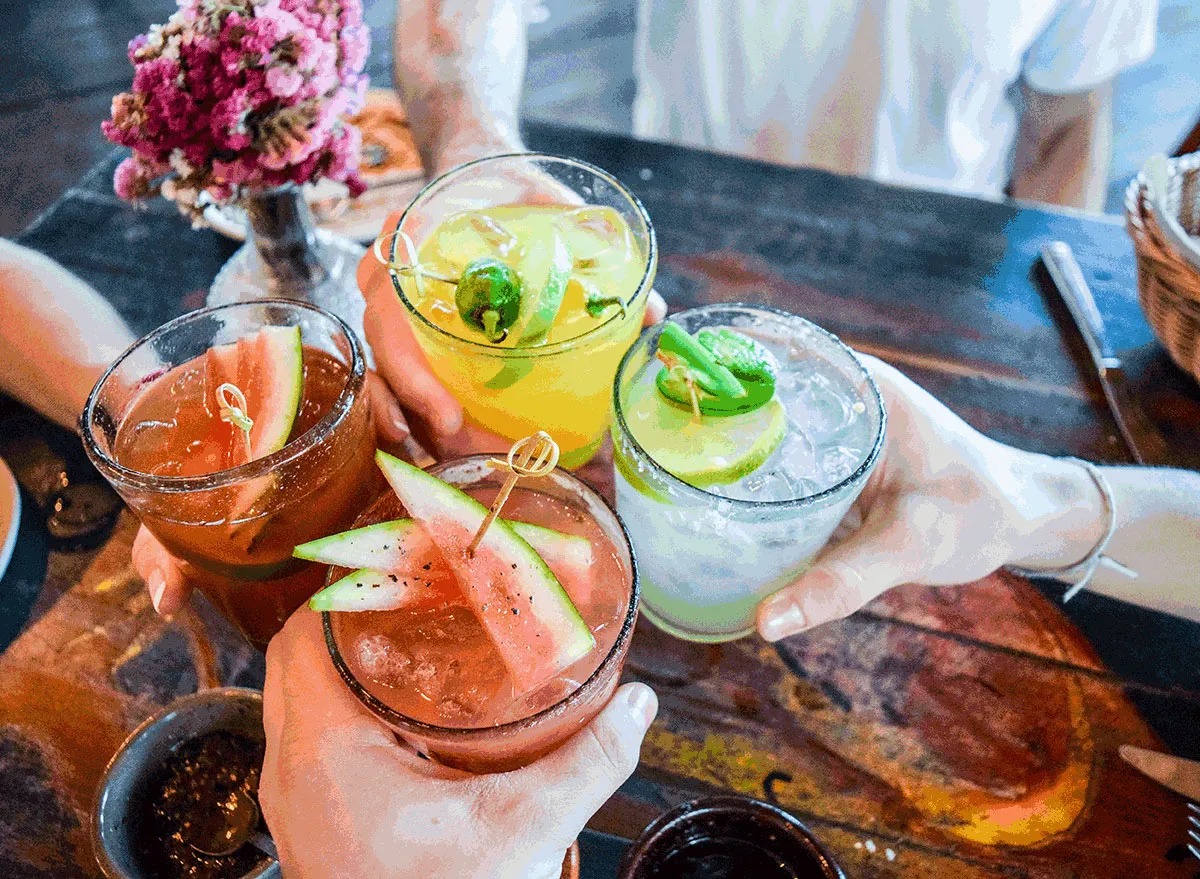 Exotic flavors will be featured more in mixology and drinks, Special Events says. Get ready to see cocktails with prickly pear, dragon fruit, yuzu, pomelo, blood orange, and more.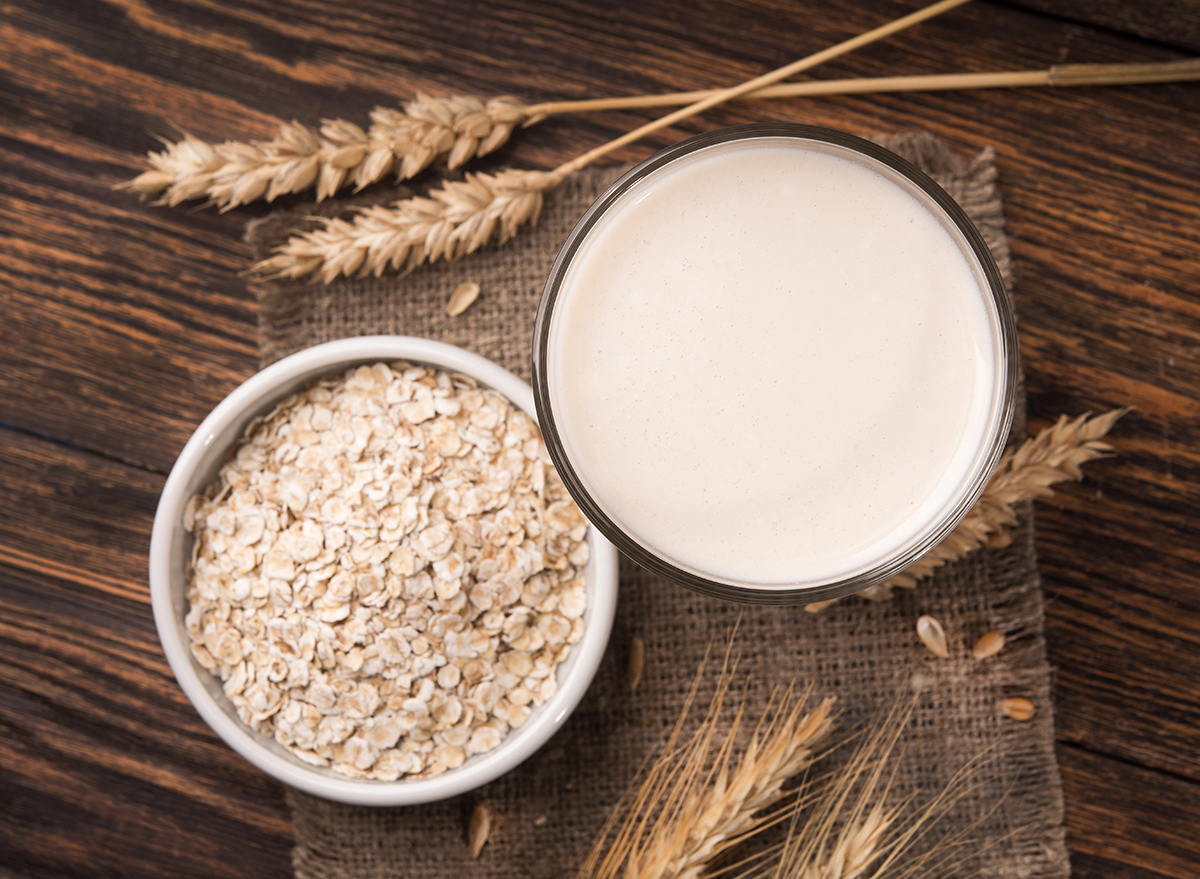 Companies will keep riding the success oat milk has already had. New dairy-free oat milk products will come in the new year, Special Events says, to keep up with the trend.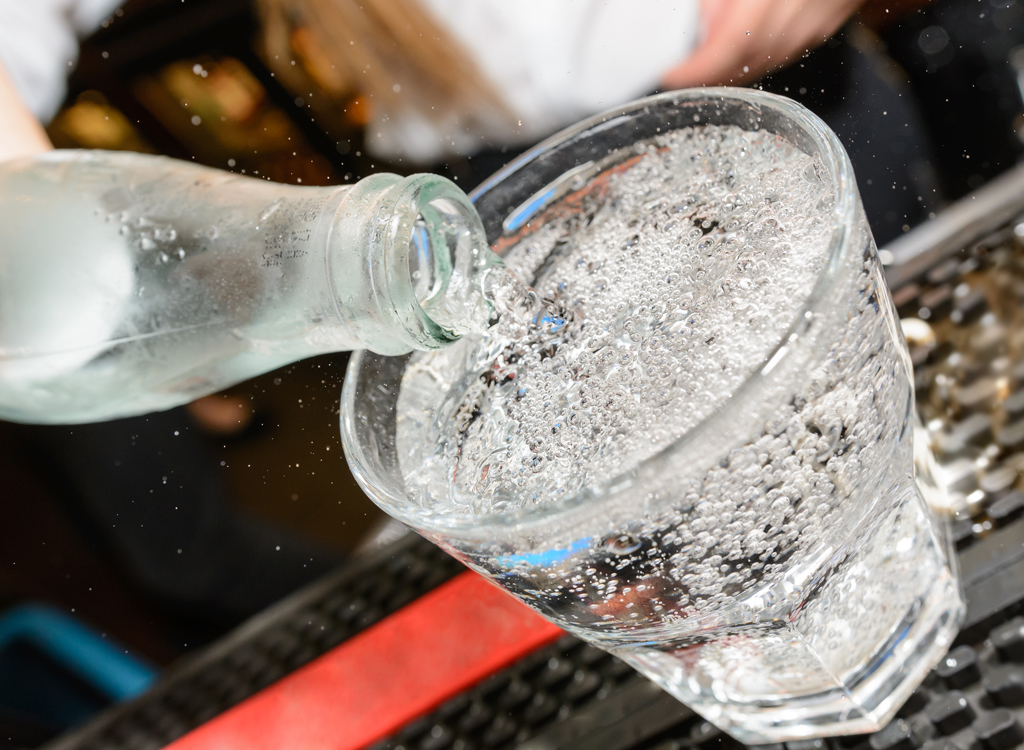 Just like oat milk, sparkling water isn't going away any time soon. New flavors will be introduced for those who want to watch their sugar intake, cut down on soda, and/or enjoy a light beverage in 2020, Special Events predicts.
Sure, you'll be able to pick up a charcuterie board in a convenience store down the street in 2020, but Good Housekeeping predicts that "seacuterie" boards will see a drastic rise in popularity, too. The seafood-infused boards include octopus salami, swordfish ham, shellfish sausages, and other seafood. This trend is already taking Australia by storm.
This Korean milk drink will make its way to menus in 2020, says Business Insider. It's creamy and sparkling with a sweet and sour taste.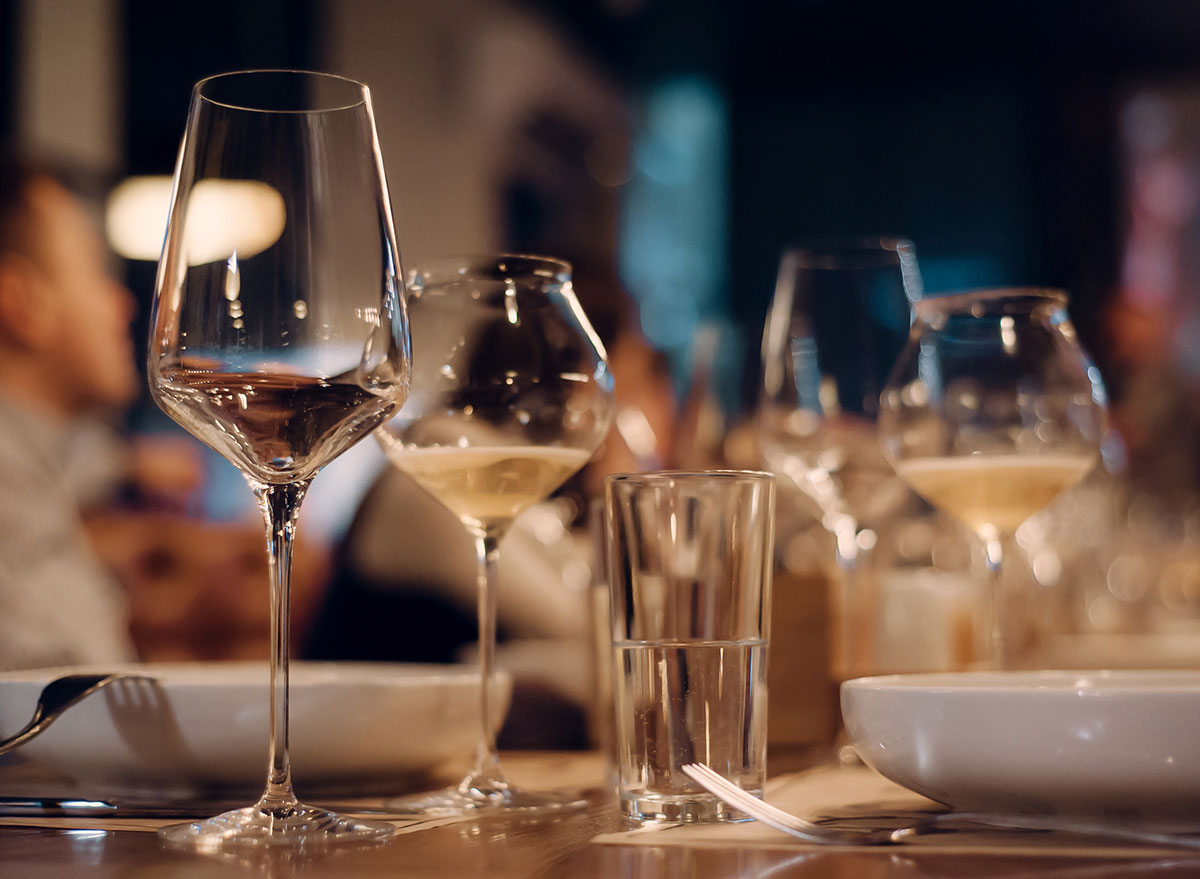 Grapes that are grown according to the phases of the moon will make for biodynamic wine, and consumers will love it, according to Business Insider. Along the same concept as the trend of buying out of your comfort zone, consumers will enjoy wine grown without pesticides and chemicals.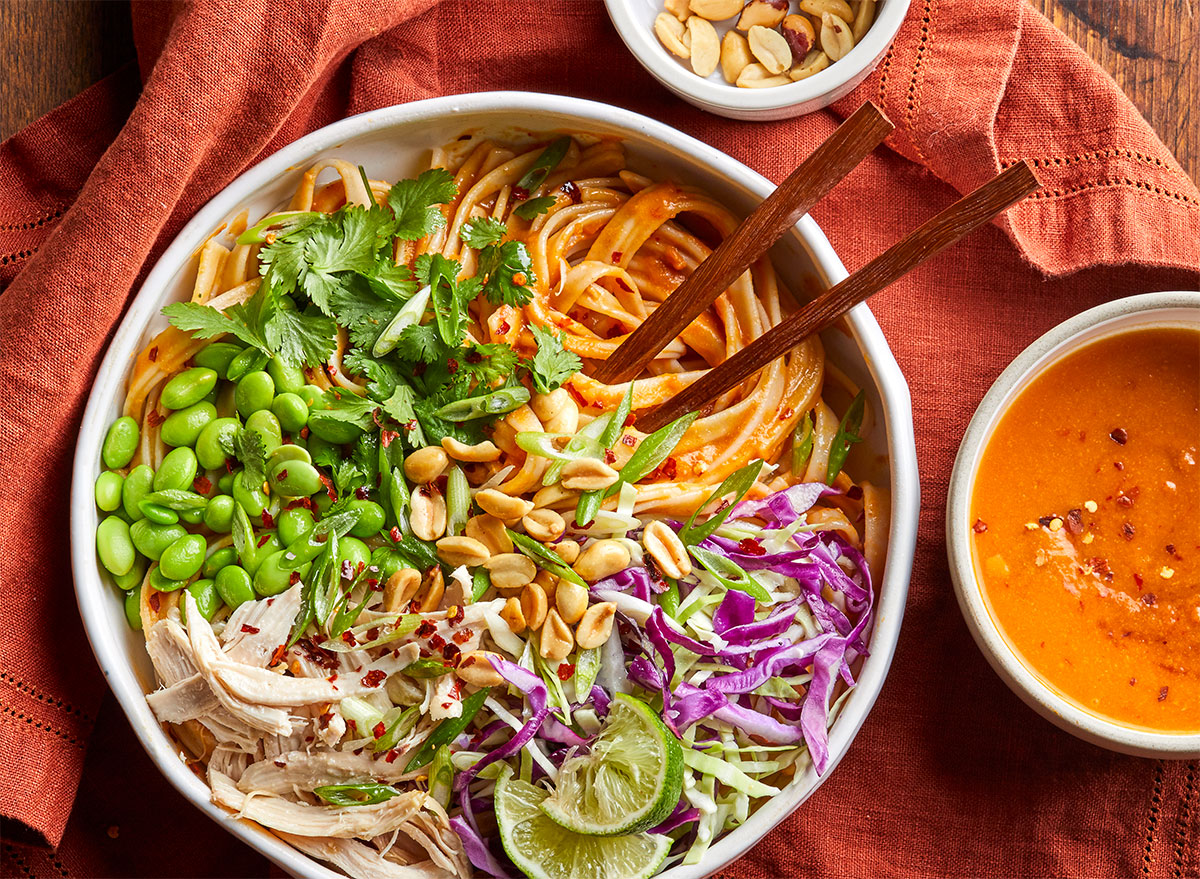 DoorDash also predicts that Thai food will continue its increase in popularity, as it took the cake as 2019's best new cuisine tried in 2019.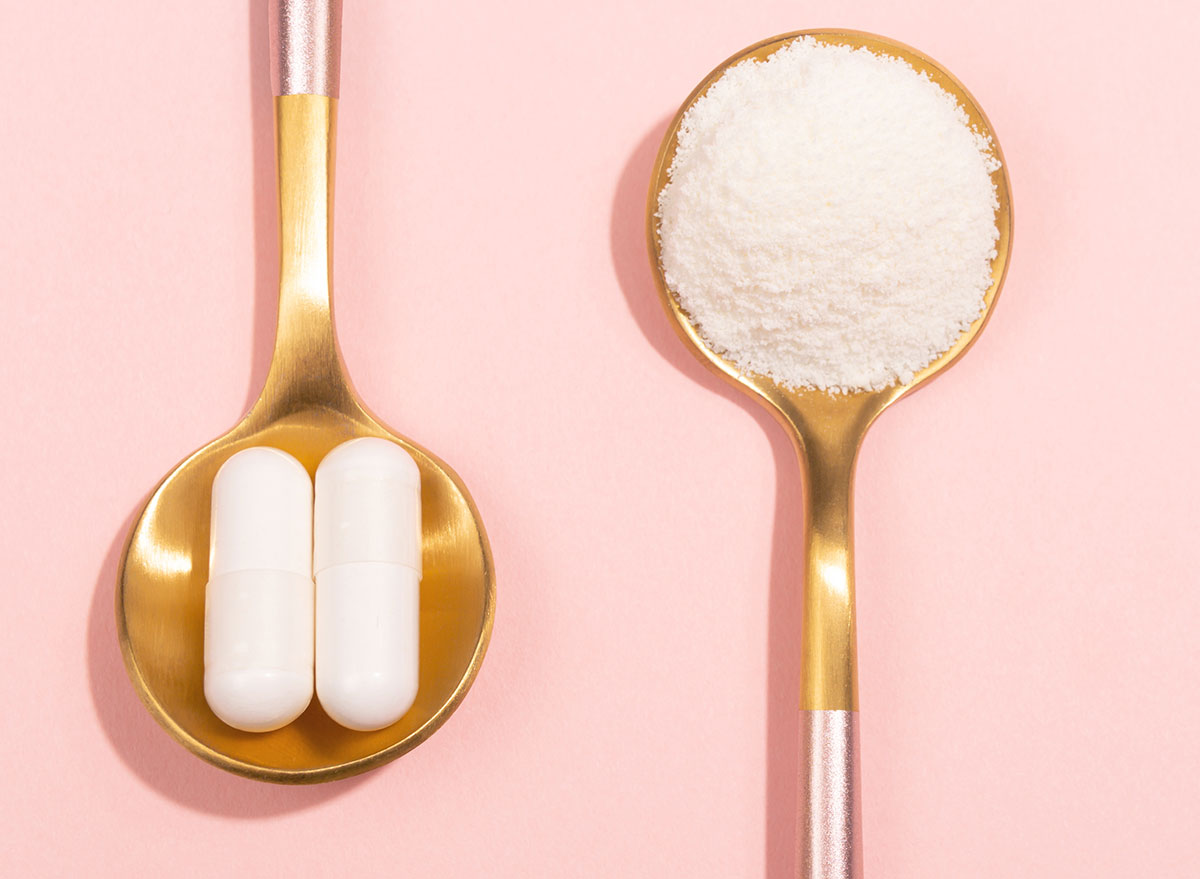 If there's one protein source that is going to have a big 2020, it's collagen, says the Washington Post. Collagen is said to be good for skin, nails, hair, muscles, and tendons, and many products that contain the protein popped up onto shelves in 2019. Look for more of those (especially on-the-go ones) in the coming months.
Say goodbye to the fake orange dust, and imagine puff snacks made with healthy ingredients like vegetables instead. The Washington Post believes this trend is one that will see popularity in 2020. Companies like Earth's Best Organic, Hippeas, the Mushroom Benefit, Vegan Rob's, and more are already creating this type of snack.
Amanda McDonald
Amanda has a master's degree in journalism from Northwestern University and a bachelor's degree in digital journalism from Loyola University Chicago.
Read more about Amanda