The Best Diner in Every State
Thanks to our friends at Yelp, we were able to determine the best diner in your state!
There's nothing like plopping into a booth at the diner. With a quick mug of hot coffee poured in front of you, you know a good meal is about to commence. However, not all diners are created equally, and some have been able to rise to the top, which is why we determined the best diner in every state for you right here!
Methodology: We worked with Yelp to determine which was the best. According to Yelp, "all the businesses on this list are in the Diners category on Yelp. 'Best' is measured using an algorithm that looks at the number of reviews and star ratings for a business." We also decided that a diner must serve more than breakfast, that it needed to at least include a lunch meal on the menu, and be open for that lunch crowd.
With that in mind, here's what we determined as the best diners in every state. And for more, don't miss The Best Themed Restaurant In Every State.
ALABAMA: Salem's Diner in Birmingham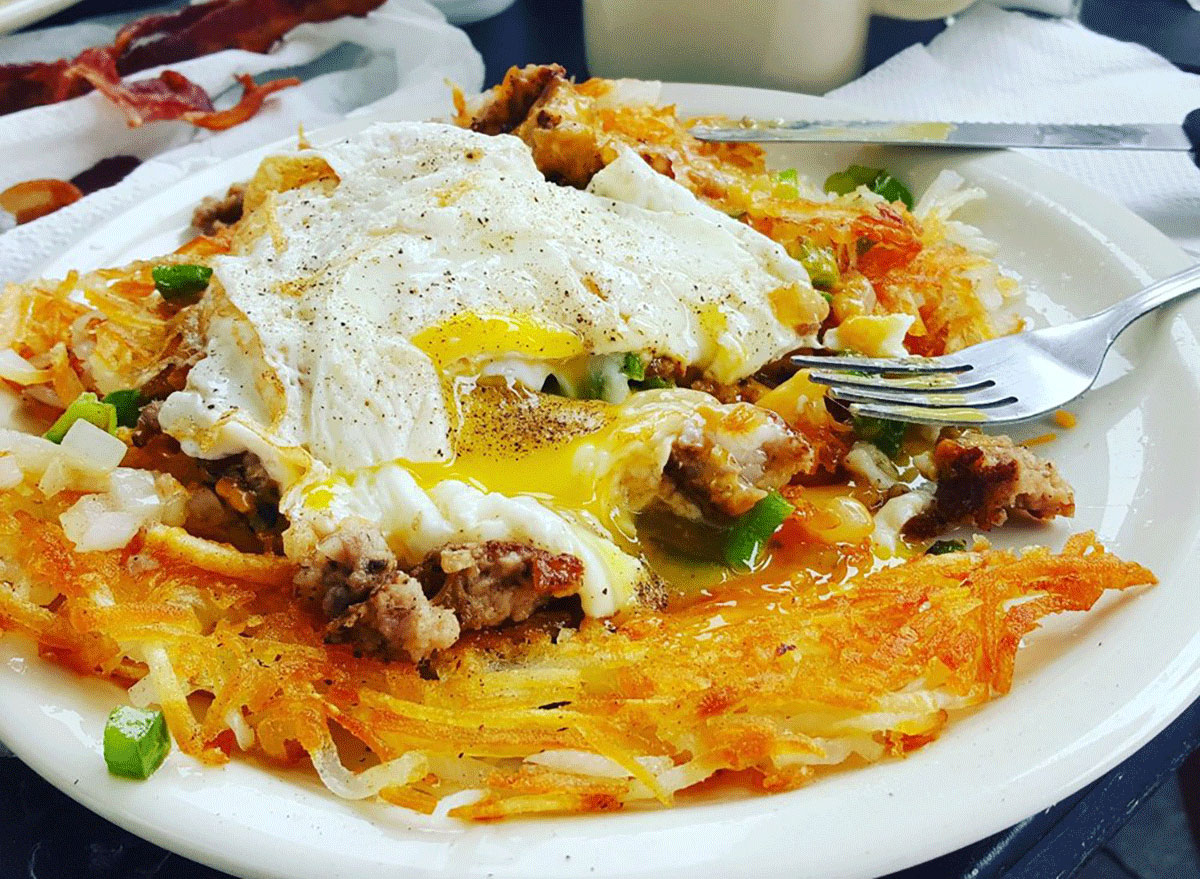 Known for their famous Philly Cheese Steak and The Trashcan breakfast plate (made with onions, peppers, tomatoes, cheese, and spicy sausage, over hashbrowns), Salem's Diner, located in the Birmingham area, is a popular choice according to Yelp reviews.
And next time you're eating out, make sure to avoid these 17 Secret Waiter Tricks That Diners Never Notice.
ALASKA: Little Richard's Family Diner in North Pole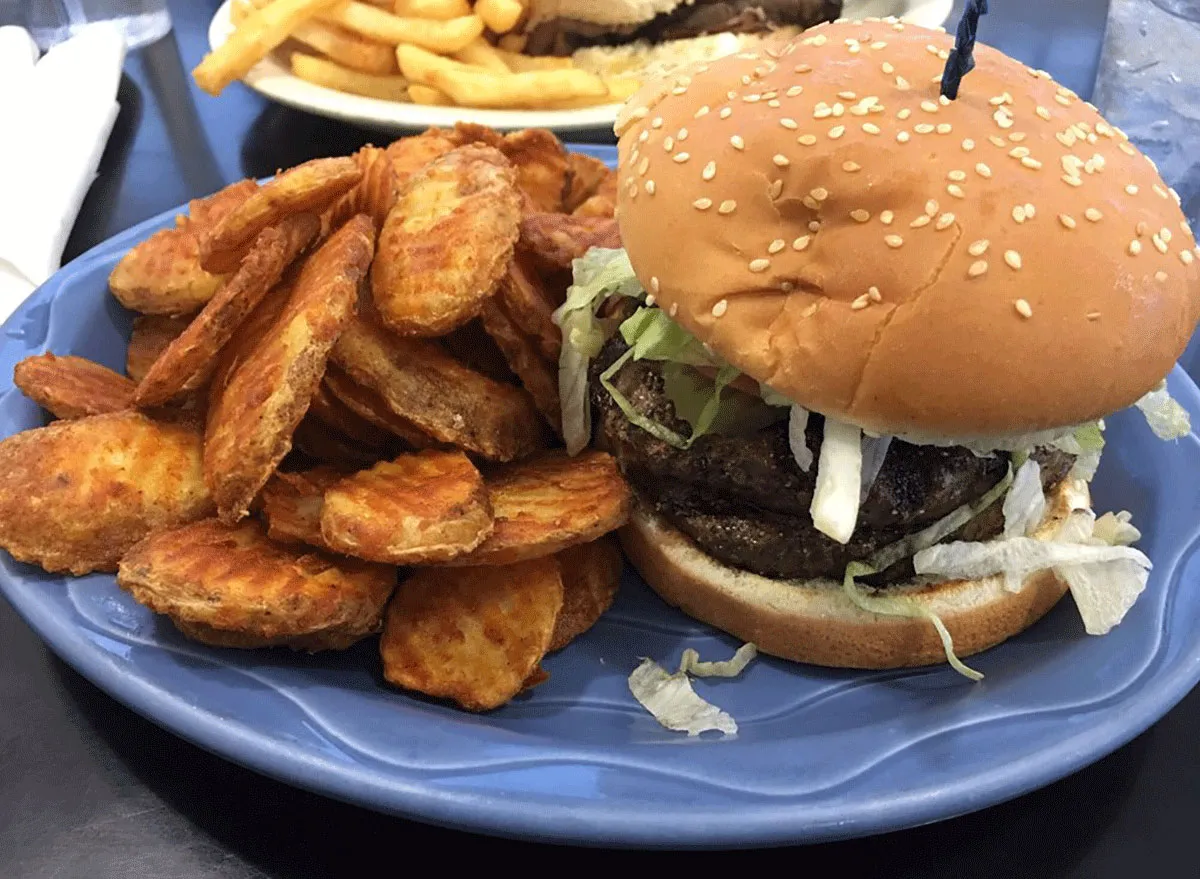 While most foodie-favorites in Alaska tend to be located in the bustling city of Anchorage, this spot is actually located in the smaller town of North Pole. Open from 8 a.m. until 9 p.m., customers on Yelp fawn over favorite menu items including the reindeer sausage and eggs and sandwiches with buffalo chips.
And when you can't make it to your local diner, here are The Best and Worst Menu Items at Denny's.
ARIZONA: The Joy Bus Diner in Phoenix
Not only are the meals at Joy Bus Diner a favorite for the state of Arizona, but the touching mission behind this restaurant is one to celebrate. According to their website, The Joy Bus Diner is a non-profit restaurant that gives every cent to The Joy Bus, a local charity that brings chef-inspired meals to cancer patients in the Valley area. One Yelp reviewer wrote that the "mission of the Joy Bus is moving, and they even go as far as adding nutritional info, as it relates to cancer patients, next to certain menu items."
Just be sure to avoid these 17 Restaurant Breakfasts Worse Than a Stack of Pancakes.
ARKANSAS: Lakewood Fish & Seafood House in North Little Rock
Even though Lakewood Lounge, located in the Little Rock area, has delicious breakfast, it is also known for its happy hour. One Yelp reviewer says "this place, hand down have the best happy hours." Other Yelp reviewers say they like the variety of beers on tap, great to pair with their fried shrimp and the sweet potato fries.
And when you're done with this list, here's The Best Pizza Place in Every State.
CALIFORNIA: Carla's Cafe in Bakersfield
If you're looking for a spot that's outside the hustle and bustle of Los Angeles, head to Bakersfield and snag a booth at Carla's Cafe. With a full 5-stars on Yelp and glowing reviews from customers, Carla's Cafe is certainly a west-coast gem. Order a plate of their Biscuits and Gravy, which comes in three sizes: small, medium, and large.
Love breakfast? Don't miss The Best Breakfast in Every State.
COLORADO: The Little Diner in Vail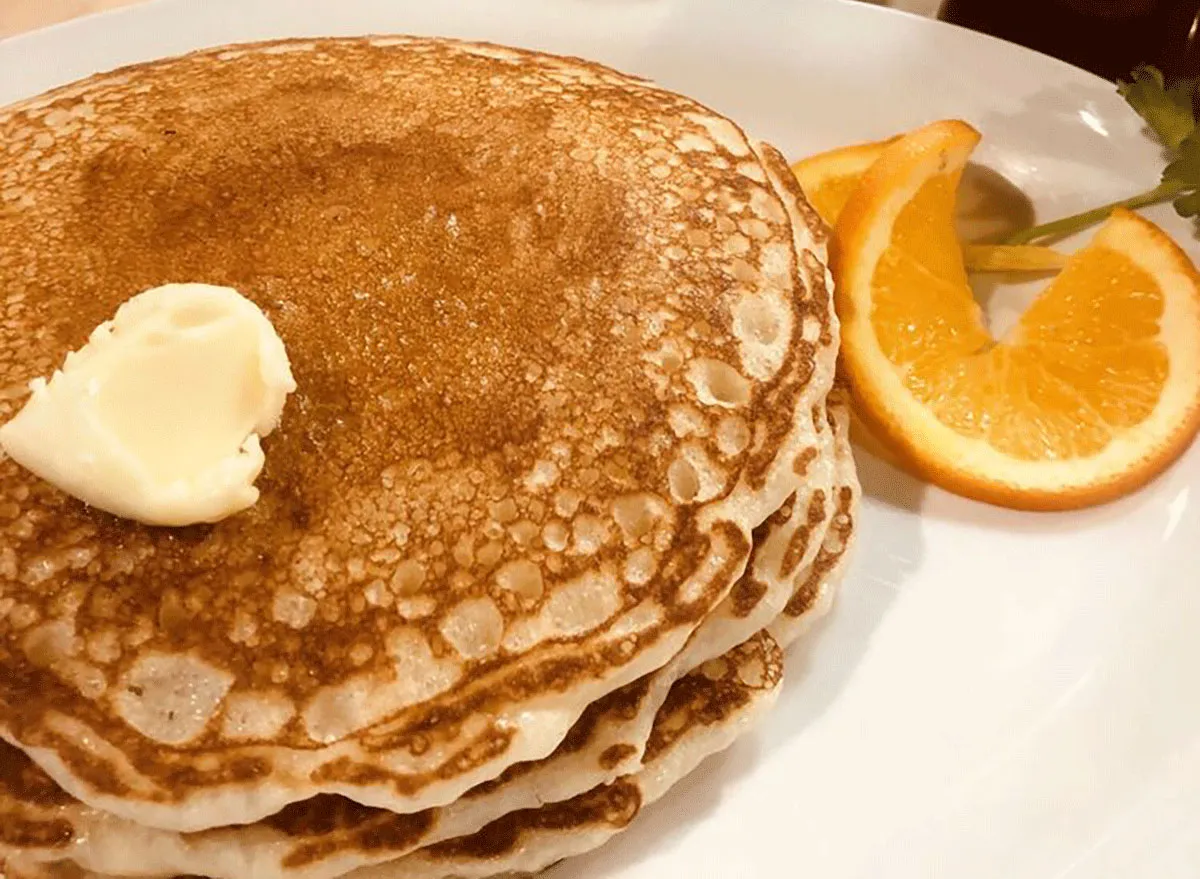 Planning on taking a ski trip to Vail, Colorado, any time soon? Make sure to stop into The Little Diner for a breakfast before hitting the slopes. If you're stopping in for breakfast, be sure to order the German Pancakes—also known as a Dutch Baby. One Yelp reviewer wrote that "the German Pancake was delicious. It was light and airy, so while it appeared huge, it was thin, so I didn't feel 'stuffed' afterward."
And if you love food, sign up for our newsletter to get daily recipes and food news in your inbox!
CONNECTICUT: Norm's Diner in Groton
Having a comforting old-school-style diner in a town like Norm's Diner is a small way to bring a community together. If you are ever in town, try their omelets. One Yelp reviewer wrote that "the omelette is everything."
DELAWARE: Angelo's Luncheonette in Wilmington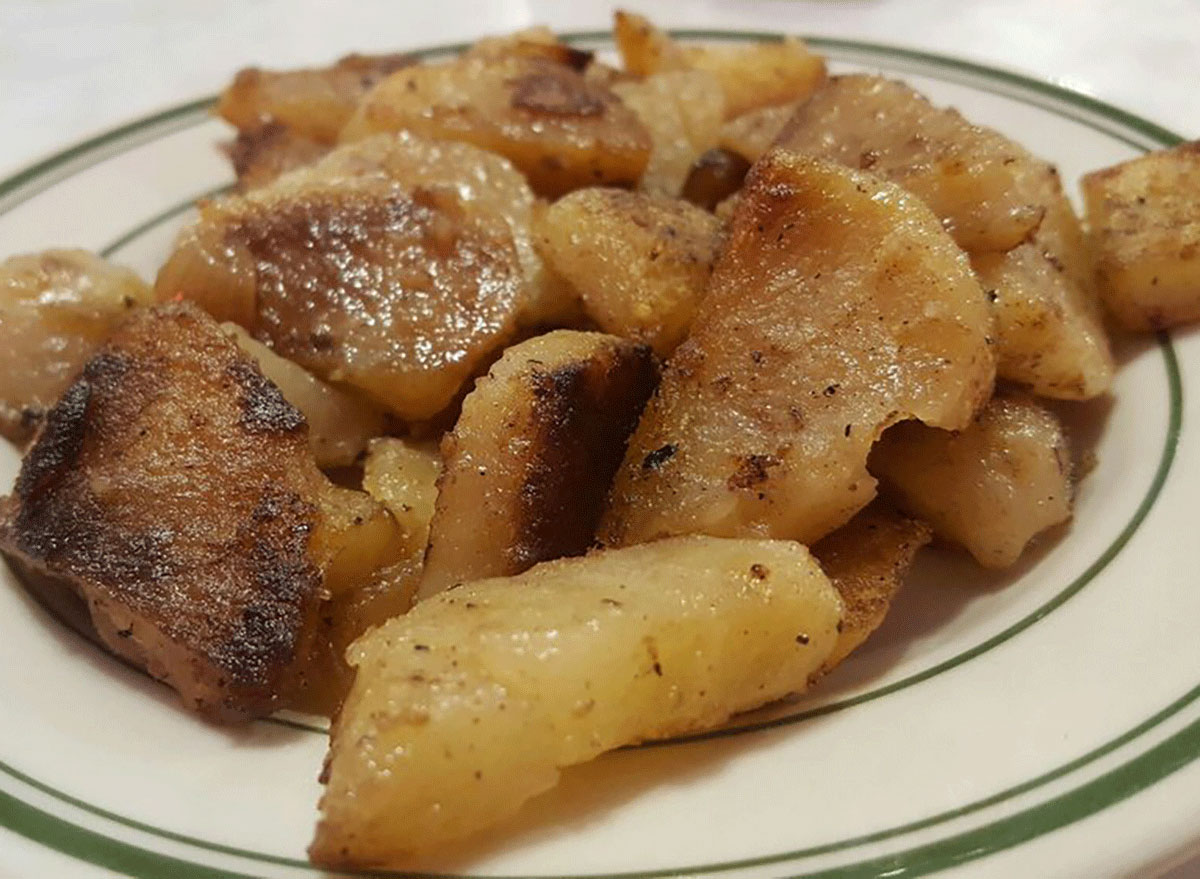 Stepping into Angelo's Luncheonette in Wilmington is like stepping into a time capsule. Along with this restaurant's old school charm, Angelo's Luncheonette is known for its scrapple and its friendly customer service, according to a few glowing Yelp reviews.
FLORIDA: Southern Charm Cafe in Cape Canaveral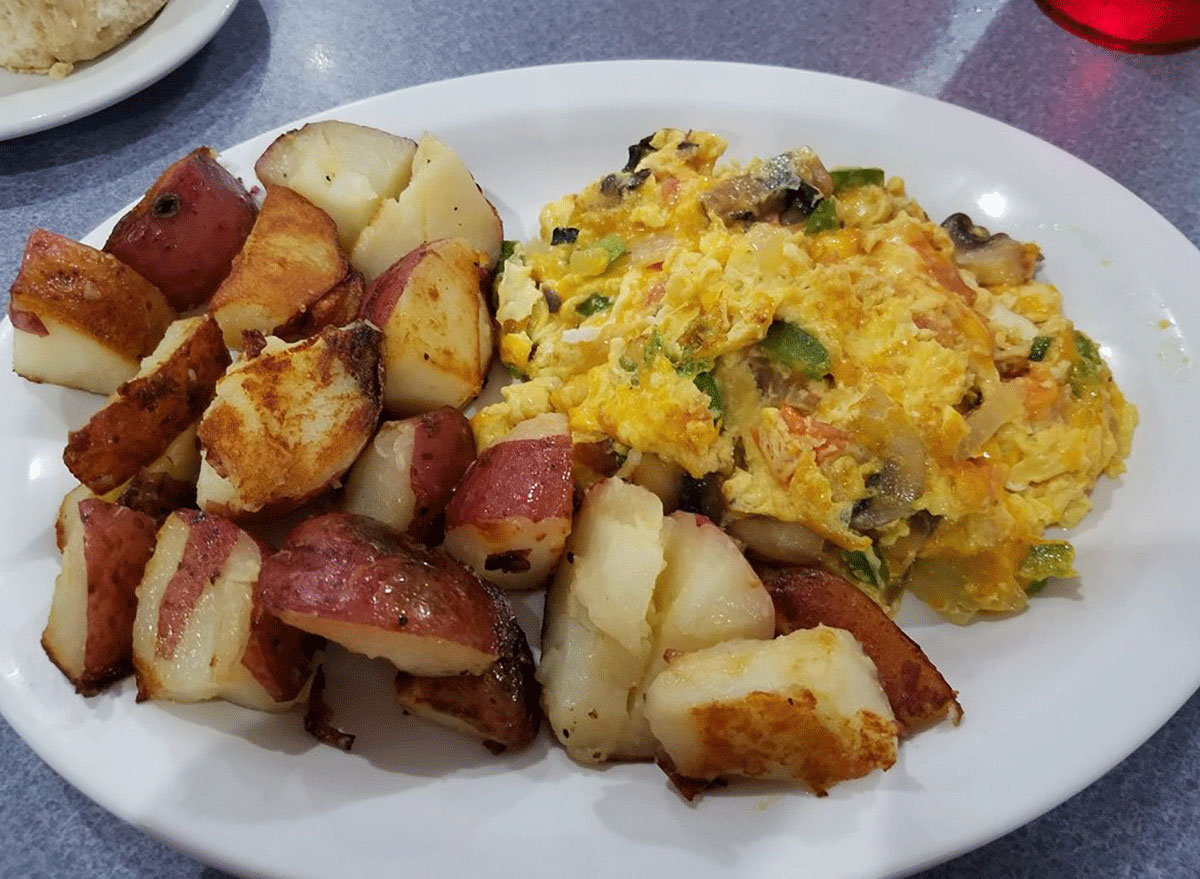 If you're looking for some classic southern comfort food, Southern Charm Cafe in Cape Canaveral is the place to go in Florida. Located on a small island strip outside of Orlando, this restaurant is known for its fast service and "country charm," according to one Yelp reviewer.
GEORGIA: Ricos World Kitchen in Buford
Next time you are in Buford, Georgia, just know that Ricos World Kitchen has sweet potato tater tots, pictured above. How much more Southern could this place be?
HAWAII: Hawaiian Style Cafe in Waimea
Located on the main island of Hawaii, the Hawaiian Style Cafe is a fan favorite. This cafe is known for its huge portion sizes, so one Yelp reviewer says you should "arrive hungry." They serve dishes such as the Hawaiian-Style Loco Moco, the Teri-Hamburger, and the Kalbi Ribs.
IDAHO: Hoot Owl Cafe in Ponderay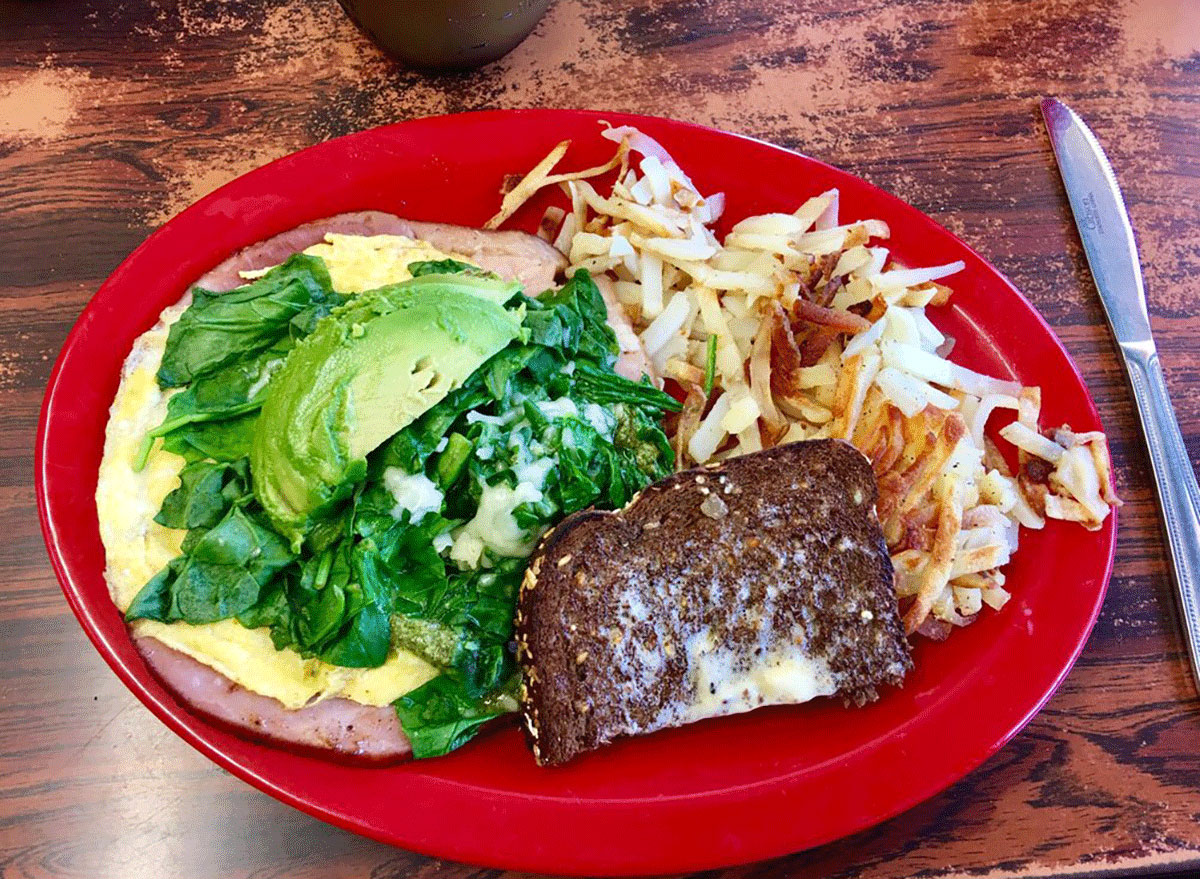 How could you not love a place called Hoot Owl Cafe? While there are numerous dishes that Yelp reviewers rave about, the one to order is the full order chicken fried steak with a cinnamon roll.
ILLINOIS: Ray's Family Restaurant in Elgin
In the suburbs of Chicago, you'll find a spot called Ray's Family Restaurant, which, according to Yelp reviewers, is the best diner in Illinois. Located in Elgin, this classic family restaurant is known as the place to be for breakfast or lunch.
INDIANA: Lou's Diner in Cloverdale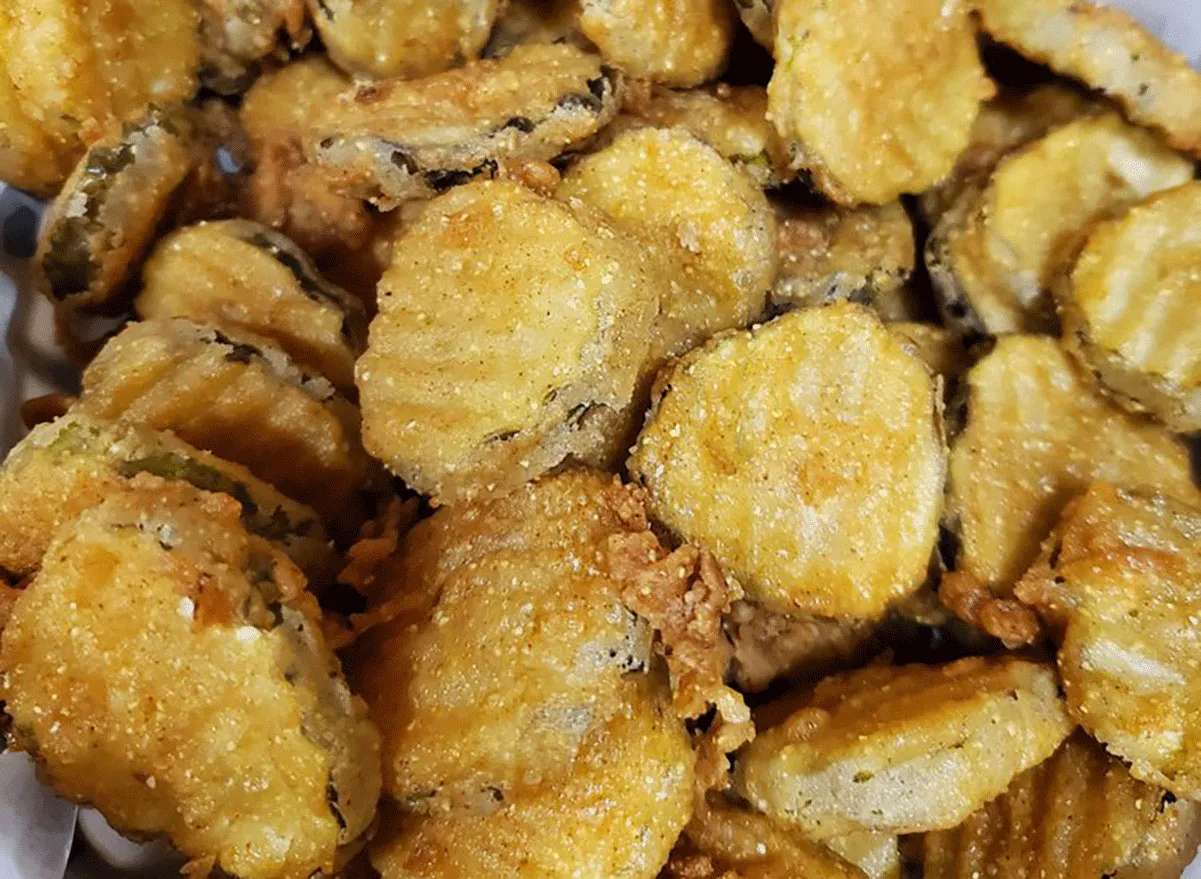 When it comes to fried pickles, Lou's Diner does not play. A Yelp reviewer stated, "We order the fried pickles which came out crispy with just the right amount of breading and salt. And boy was the portion gigantic!"
IOWA: Suzie Q Cafe in Mason City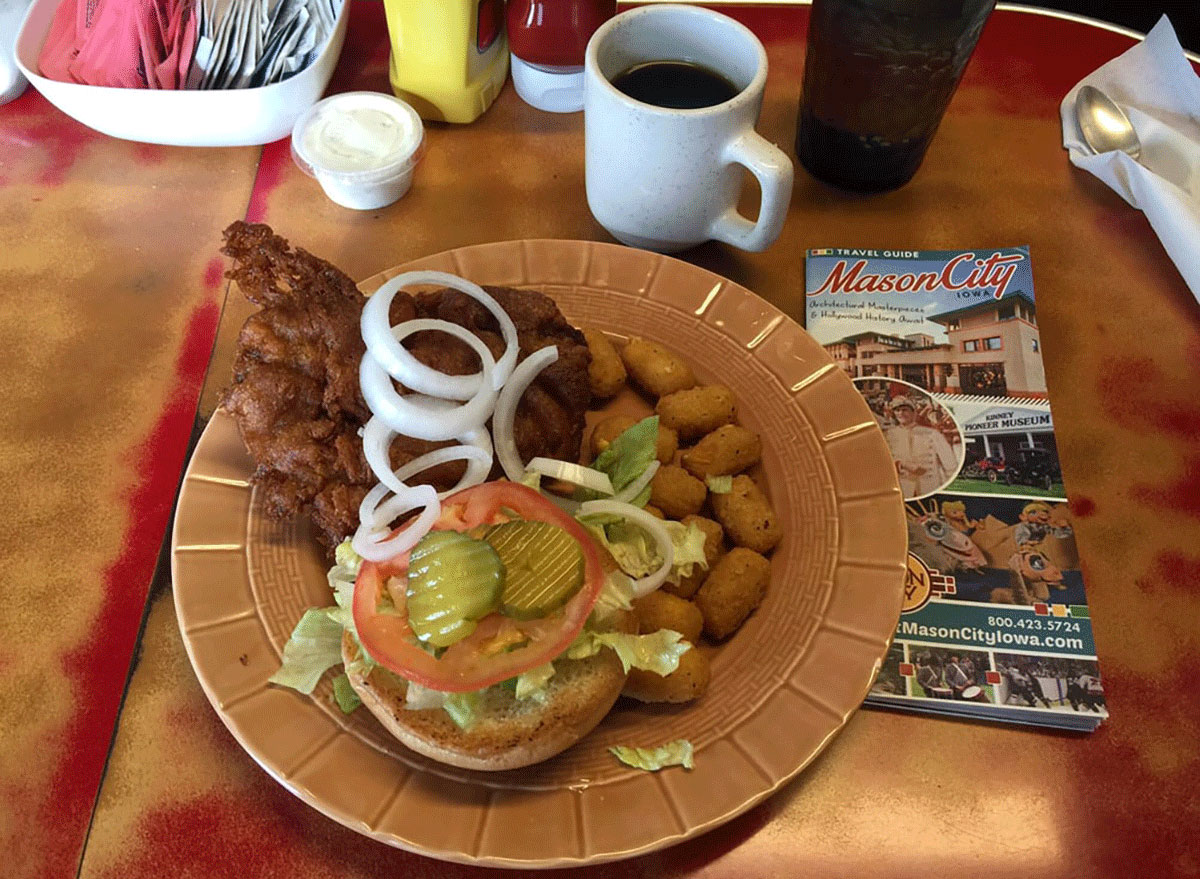 It may look small, but this little cafe in Mason City, Iowa, sure is mighty! Most reviewers on Yelp state they stumbled upon this restaurant while on the road and couldn't believe how delicious the food is for such a hidden gem. One reviewer says you "MUST" order the Spic-N-Span tenderloin sandwich.
KANSAS: Doo-Dah Diner in Wichita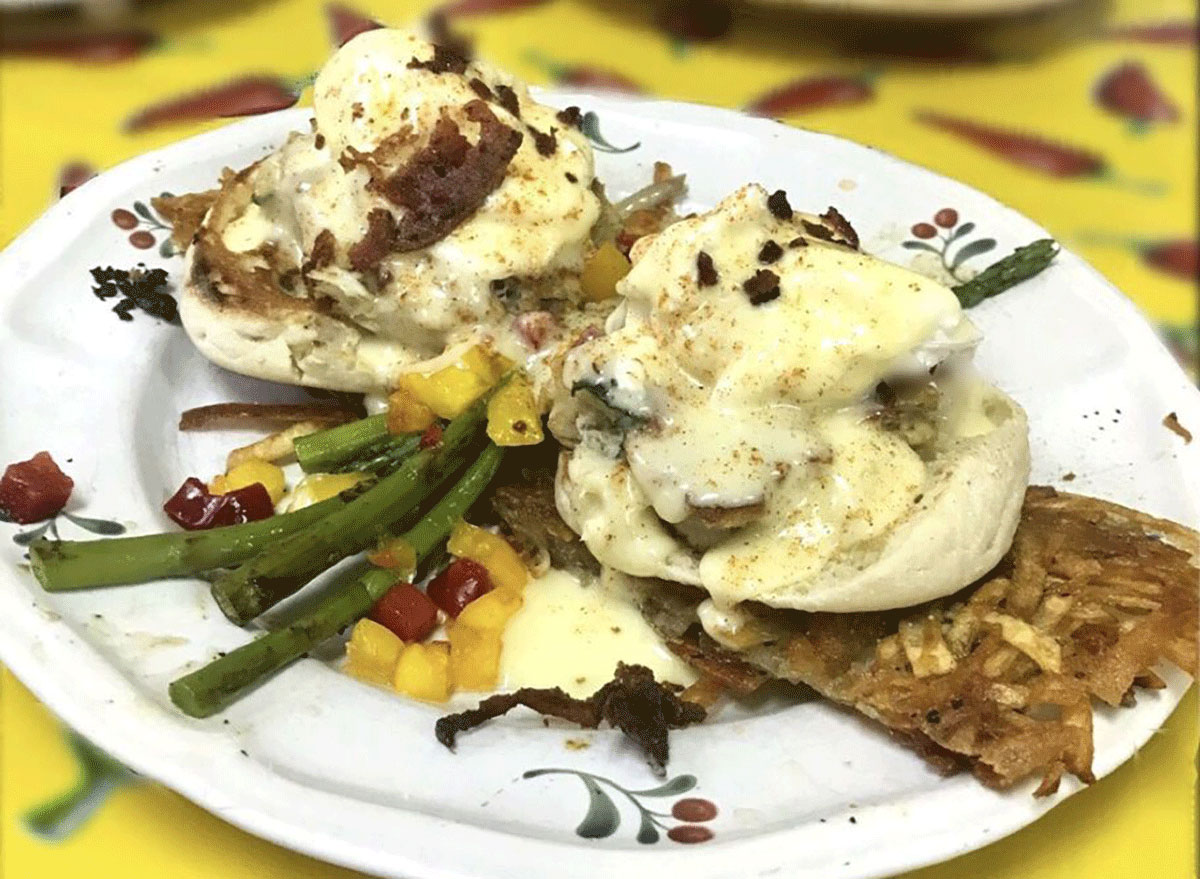 Located southwest of Kansas City, the Doo-Dah Diner is a beloved gem for the state of Kansas. With a 4.5 star rating and more than 600 reviews on Yelp, this restaurant is well known for its Crab Cake Benedict, served with grilled asparagus and jalapeño bacon crumbles.
KENTUCKY: JK's at Forest Grove in Winchester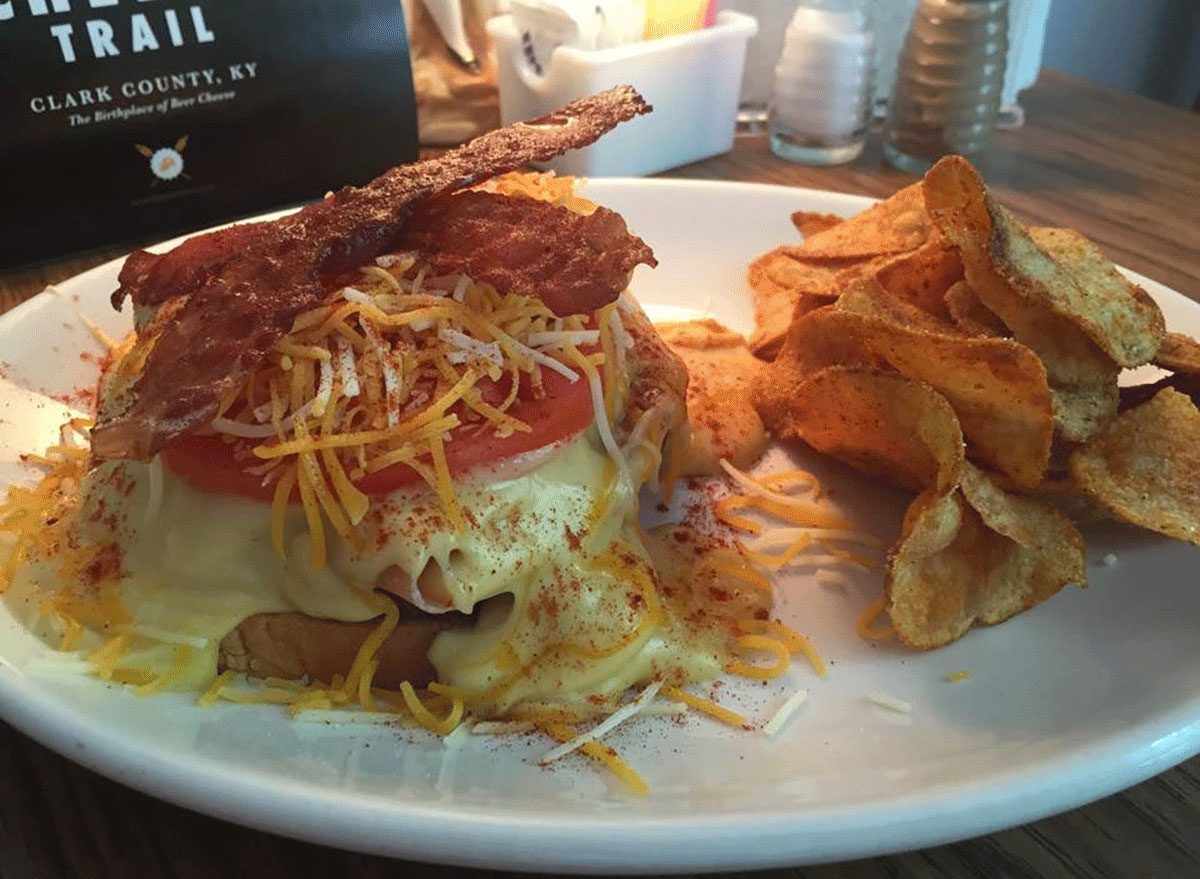 This family-owned and operated diner has customers feeling right at home. A Yelp reviewer wrote, "If great down-home cooking is what your tummy is craving, then this is the place you want to visit."
LOUISIANA: Liz's Where Y'at Diner in Mandeville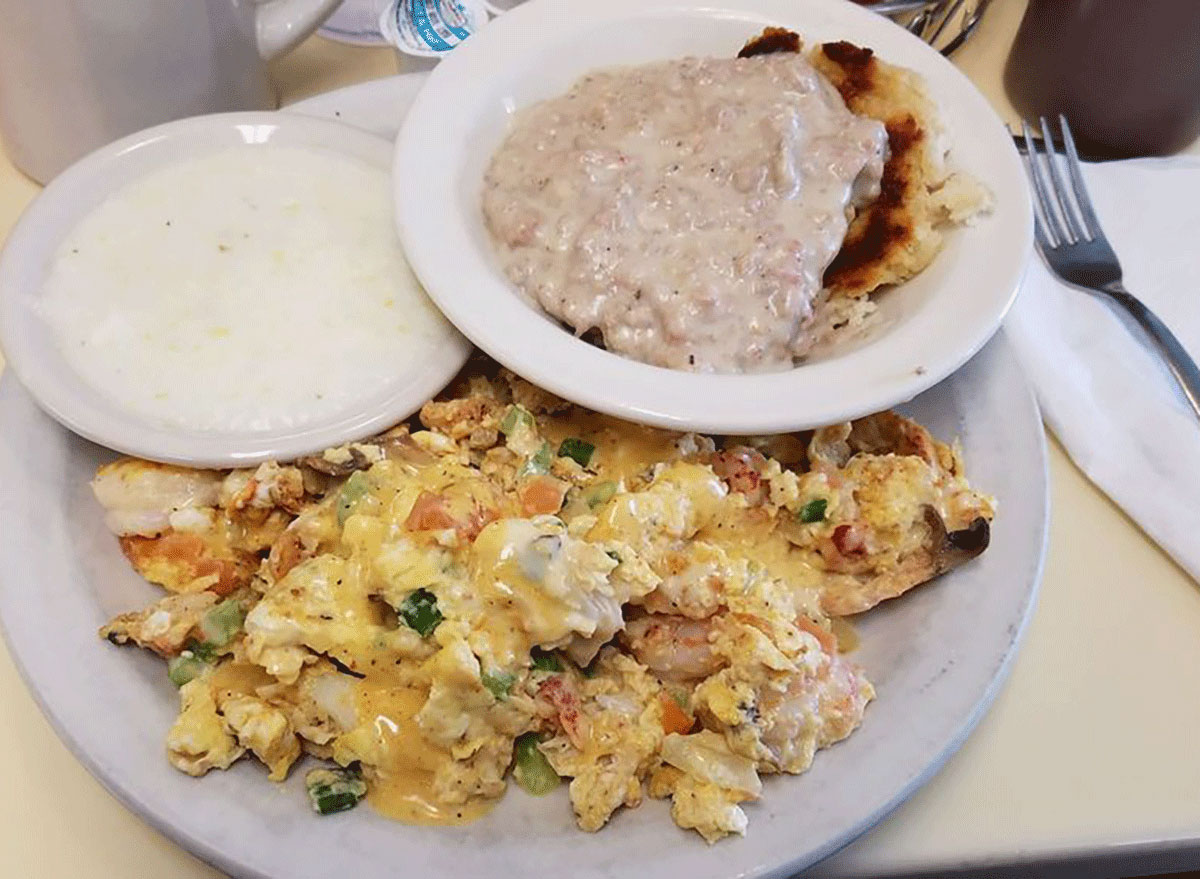 In the picturesque town of Mandeville, located right on the coast of Louisiana, is the colorful Liz's Where Y'at Diner. Yelp reviewers love to stop in for breakfast and order one of their Scramblers.
MAINE: Palace Diner in Biddeford
Whether it be a steaming pile of pancakes or the beloved cheeseburger, Palace Diner is the place to be in Biddeford. Not only was it rated the best diner in the state of Maine, one Yelp reviewer says to "believe the hype, this place is great."
MARYLAND: Cindy's Kitchen in Cambridge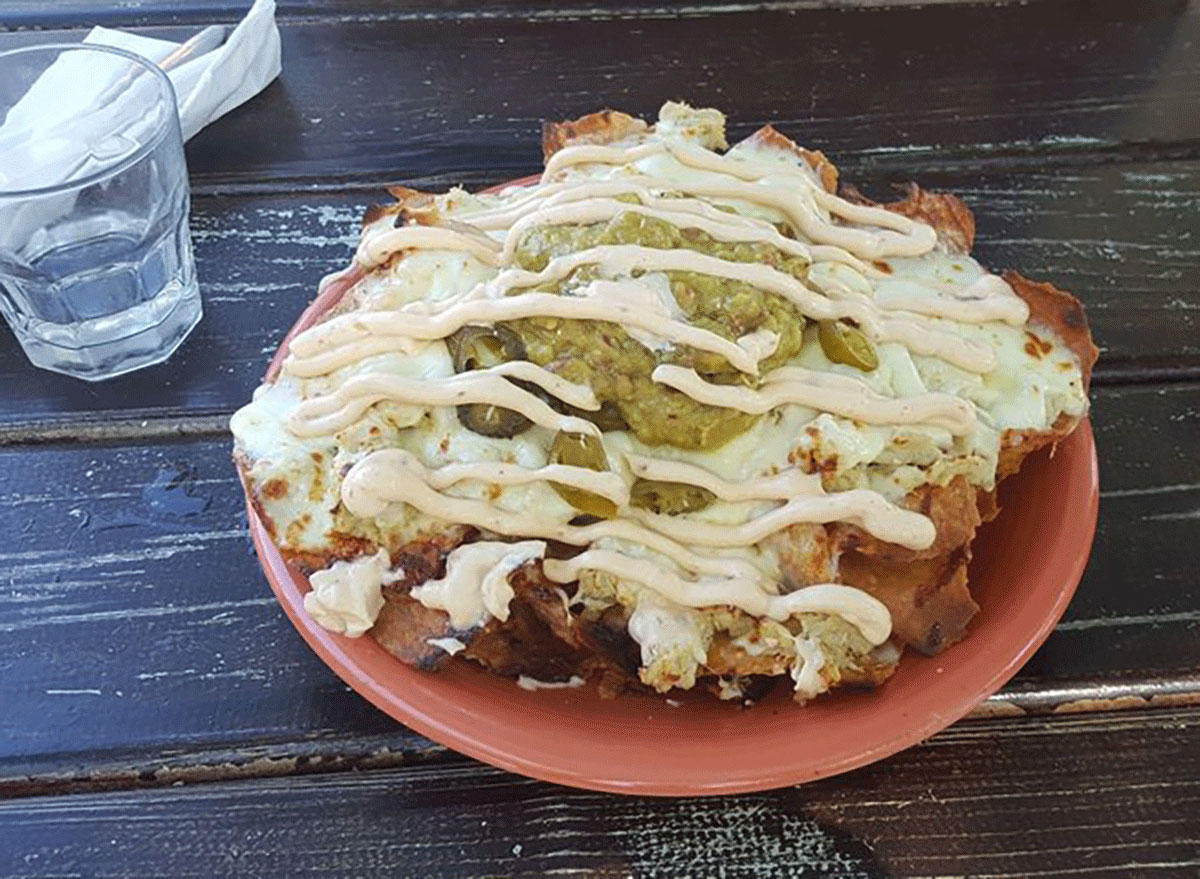 Cindy's Kitchen is known for its delicious home cooking and old-school charm. If you ever stop by, try their shore nachos (pictured above). One Yelp reviewer says it's "impossible not to like this place because it's authentic and the people are so nice."6254a4d1642c605c54bf1cab17d50f1e
MASSACHUSETTS: The Little Depot Diner in Peabody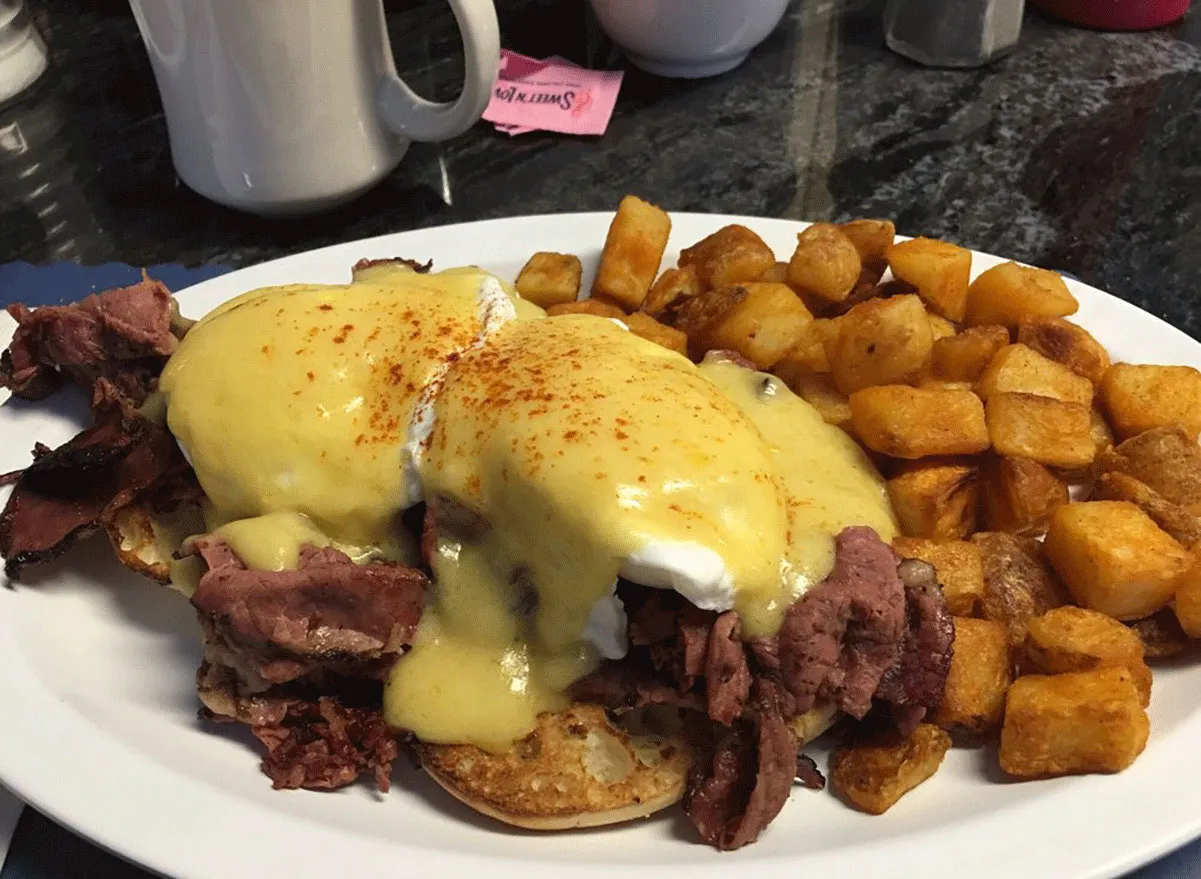 If you're in Peabody, you can't miss this charming little spot. The Little Depot Diner serves "breakfast with the blues" and Yelp reviewers are all about it. One Yelp reviewer wrote, "Set aside defunct train tracks which no longer carries trains, The Little Depot Diner harkens back to Americana with a blues theme and vibe from music to decorations."
MICHIGAN: Rosy's Diner in Escanaba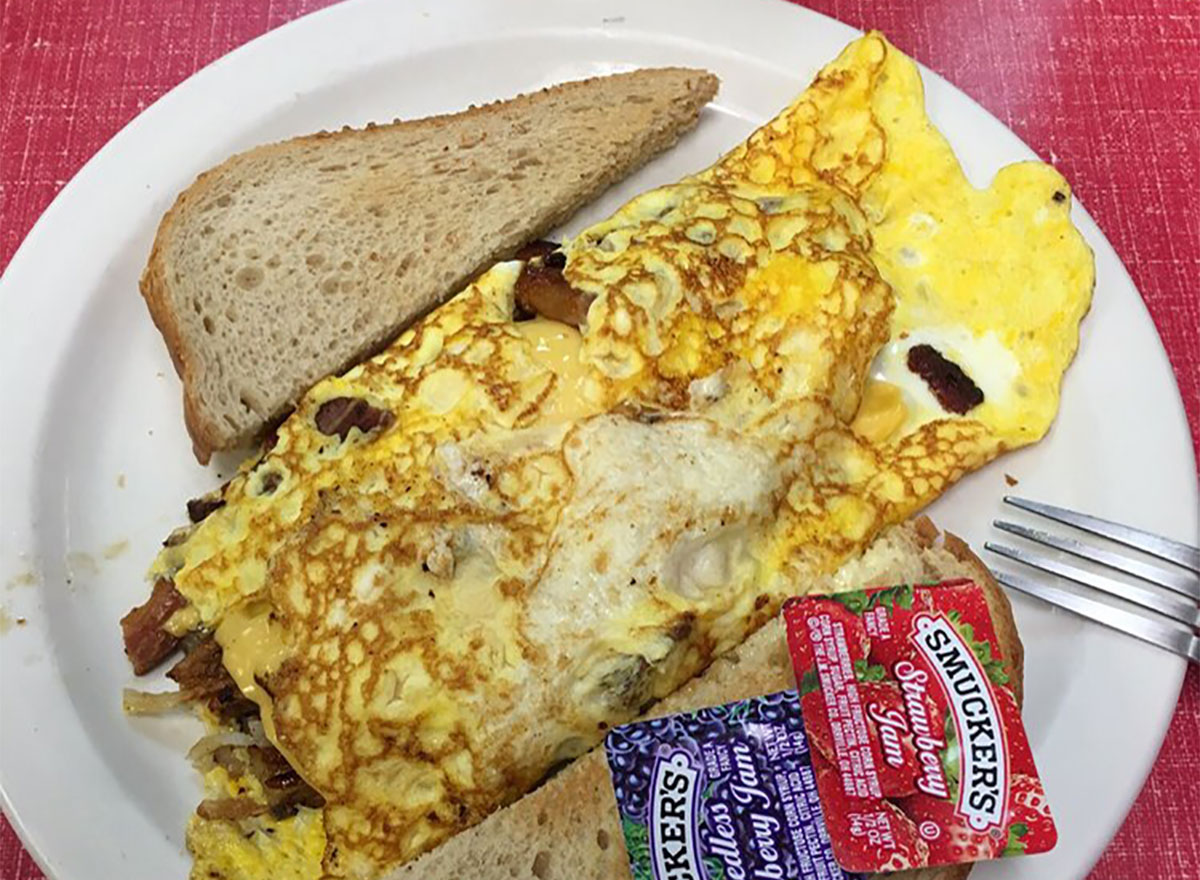 "I can totally see why this place is rated #1! Rosy is a class act-we had the best breakfast ever this morning…homemade corned beef hash and a ham and Swiss omelet that was the best I've ever had," one Yelp reviewer wrote. "So glad we found this gem and will definitely be back-was an unforgettable experience!" No wonder Rosy's has a 4.5-star Yelp rating!
MINNESOTA: Our Kitchen in Minneapolis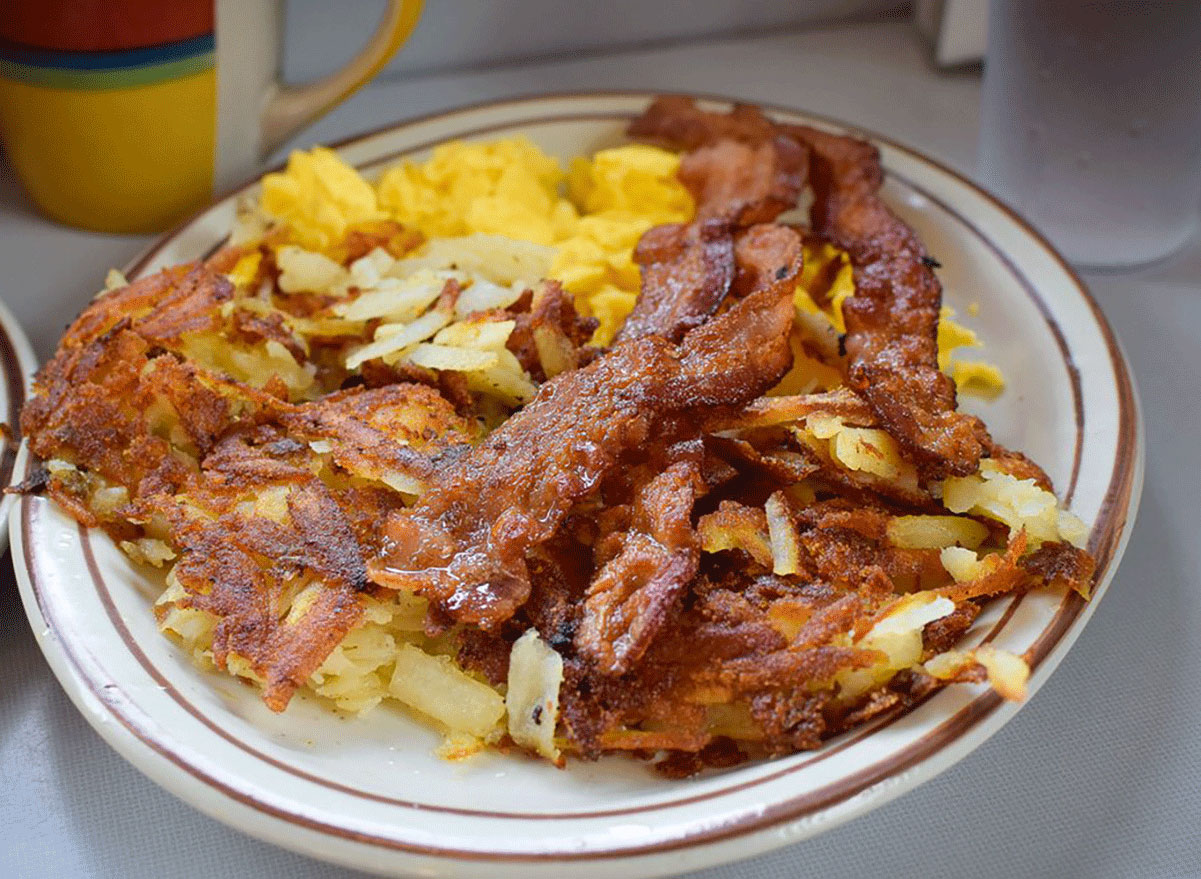 It may be a small restaurant in a big city, but Our Kitchen, located in Minneapolis, is full of charm. Our Kitchen is known for its "world-famous hashbrowns" and cinnamon French toast, according to Yelp reviewers.
MISSISSIPPI: Abe's Grill in Corinth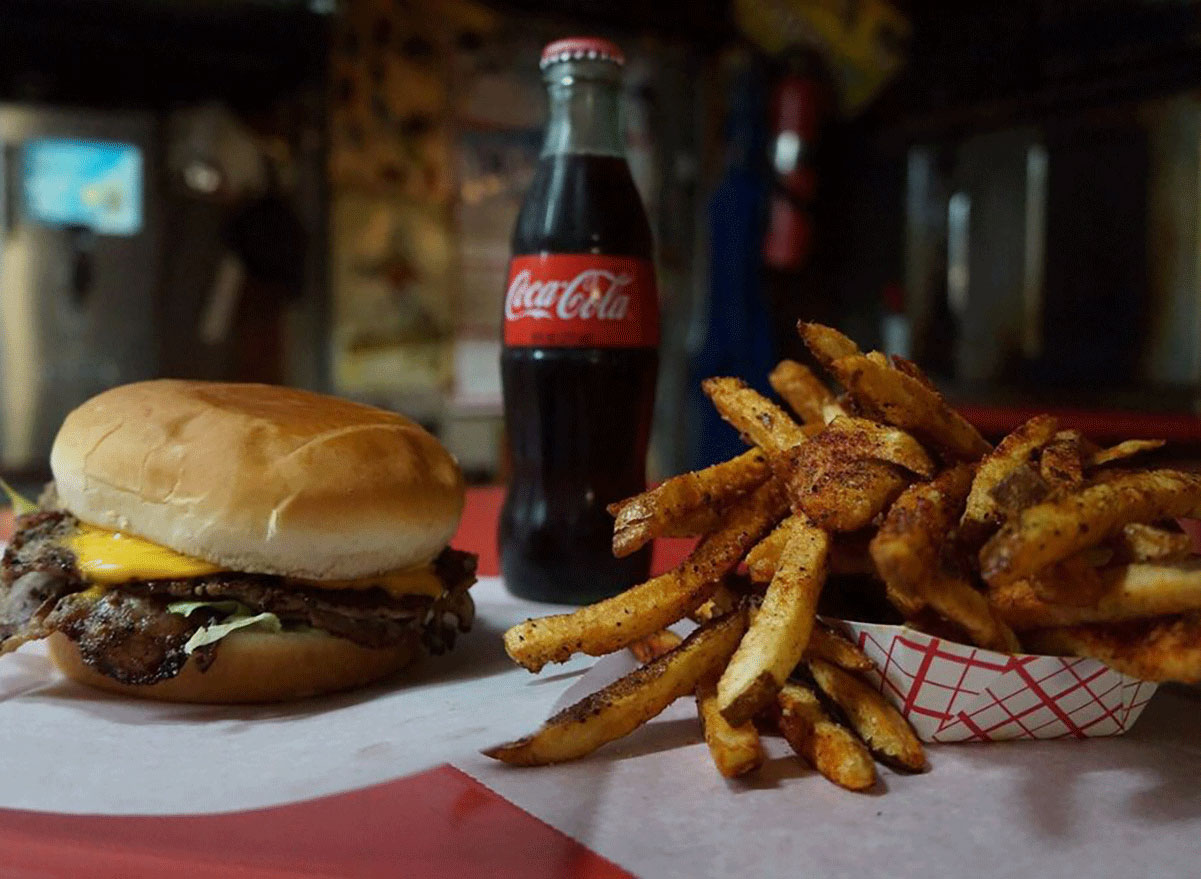 At Abe's Grill, you can dine among numerous signs and collected license plates while enjoying those classic American treats: cheeseburgers, fries, and Coca-Cola. The best thing about Abe's? According to Yelp, it opens its doors at 5 a.m. for those early birds looking to get a bite before starting their day.
MISSOURI: Southwest Diner in Saint Louis
If you're hanging out in St. Louis, you have to stop into the Southwest Diner—rated the best diner in the state of Missouri! One Yelp reviewer says, "While small and frequently packed for brunch, Southwest Diner is hands down my most frequently craved brunch stop. I will happily indulge in their grits on fire and a beer-mosa (made with Avery's white rascal)!"
MONTANA: Roadhouse Diner in Great Falls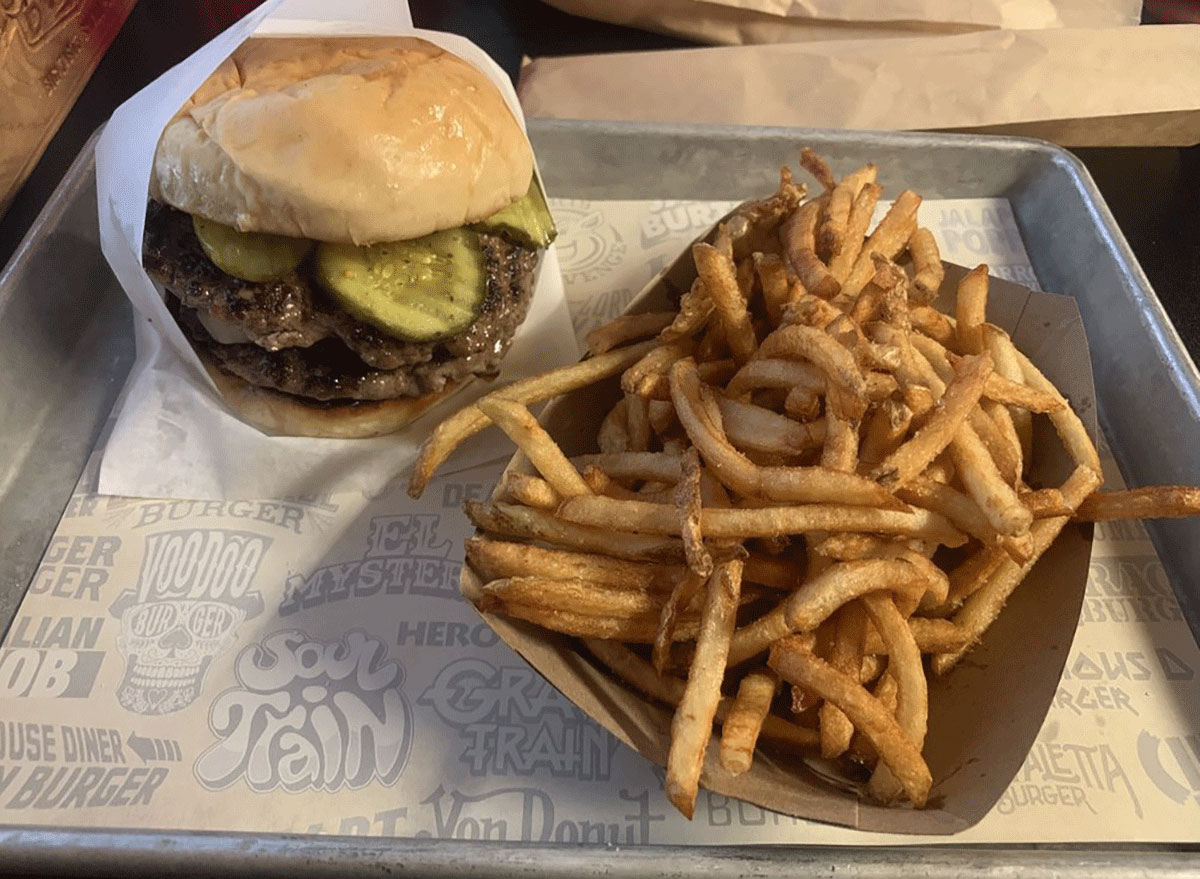 Stop by Roadhouse Diner and try their roadhouse burger. One Yelp reviewer summed it up succinctly: "Cool Diner, Good Food, Great Service, Good Spot!
NEBRASKA: Deb's Diner in Gothenburg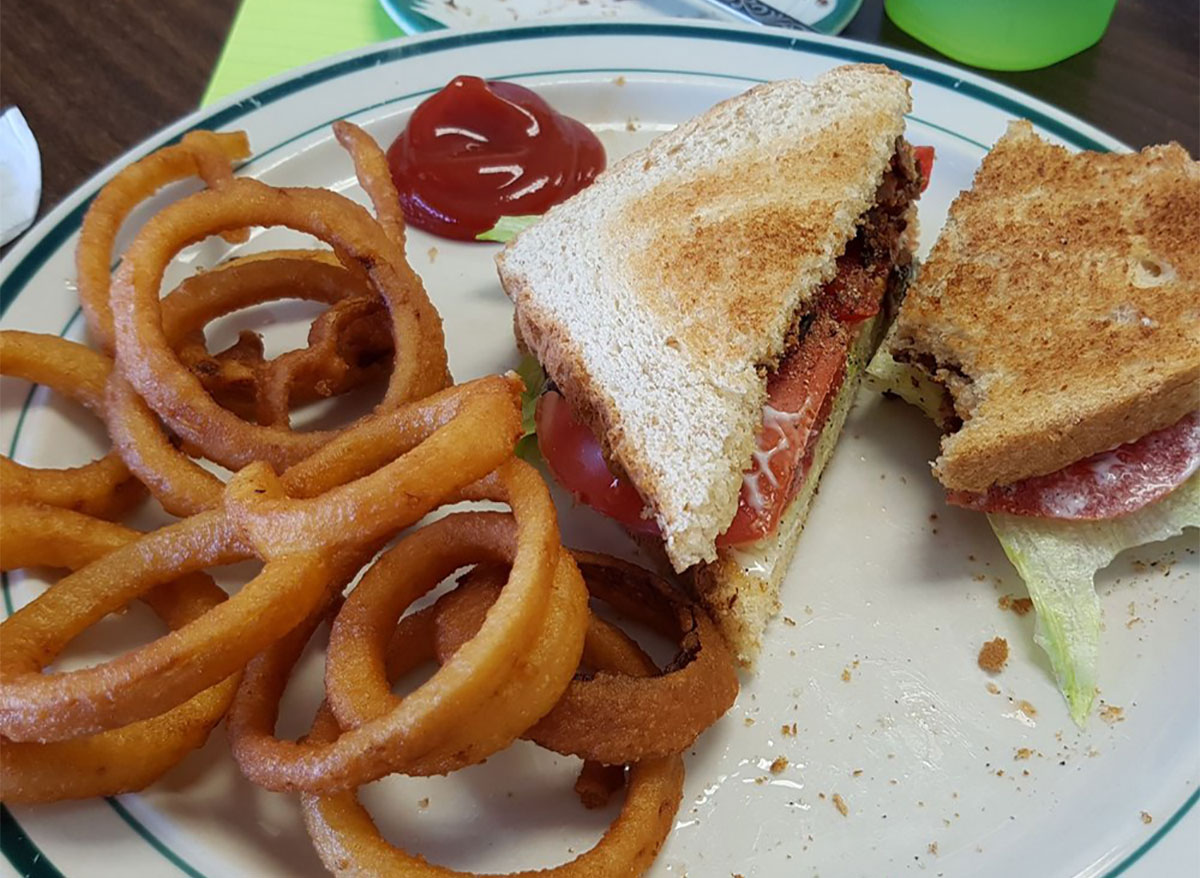 "I ordered the sausage biscuit breakfast, and my friend ordered some French toast special," one Yelp reviewer wrote. "Having brunch here gave me the fuel to walk the city for the next several hours! We did not need to eat dinner that night thanks to Deb's Diner!"
NEVADA: Lou's Diner in Las Vegas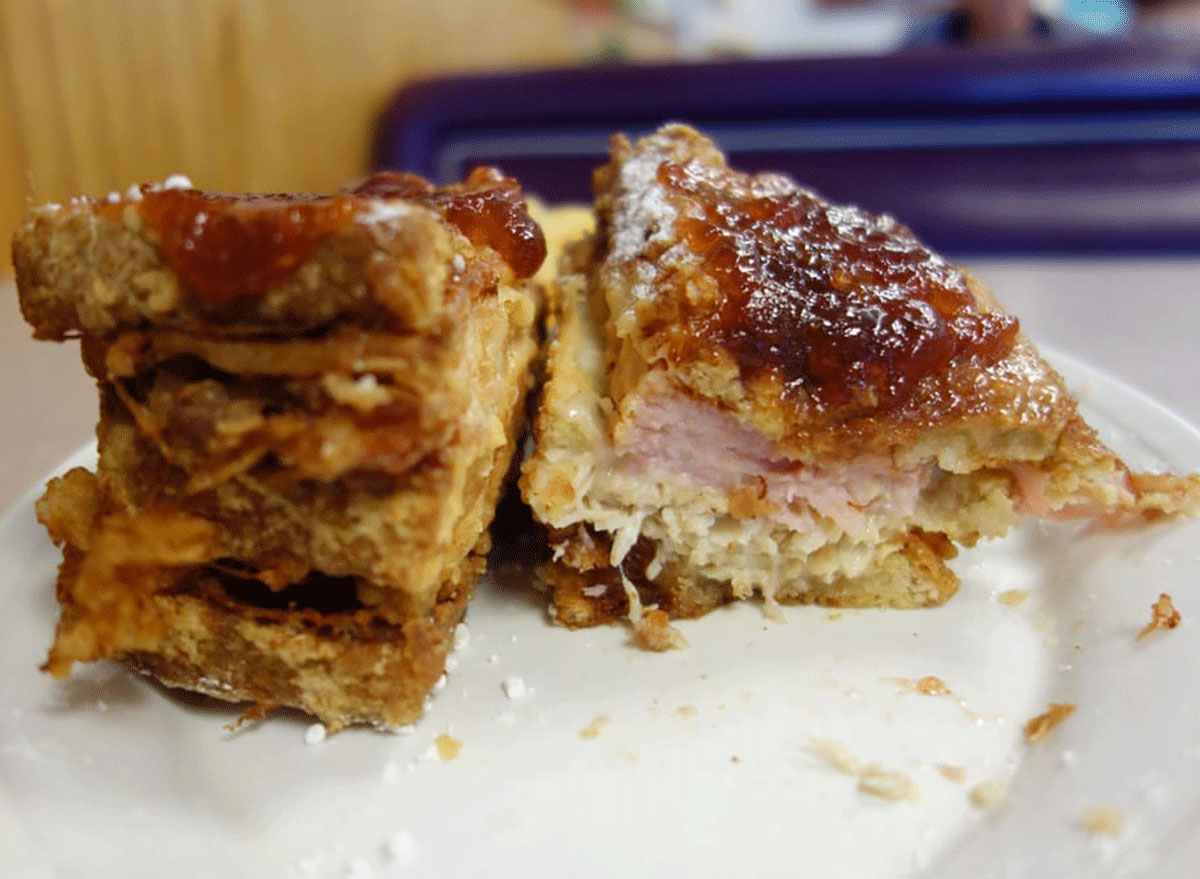 Open as early as 5:30 a.m. for hungry customers, Lou's Diner in Las Vegas is a delicious spot to grab breakfast or brunch in the city. Yelp reviewers can't stop talking about (and taking pictures of) the Monte Cristo sandwich.
NEW HAMPSHIRE: Rosie's Restaurant in Tamworth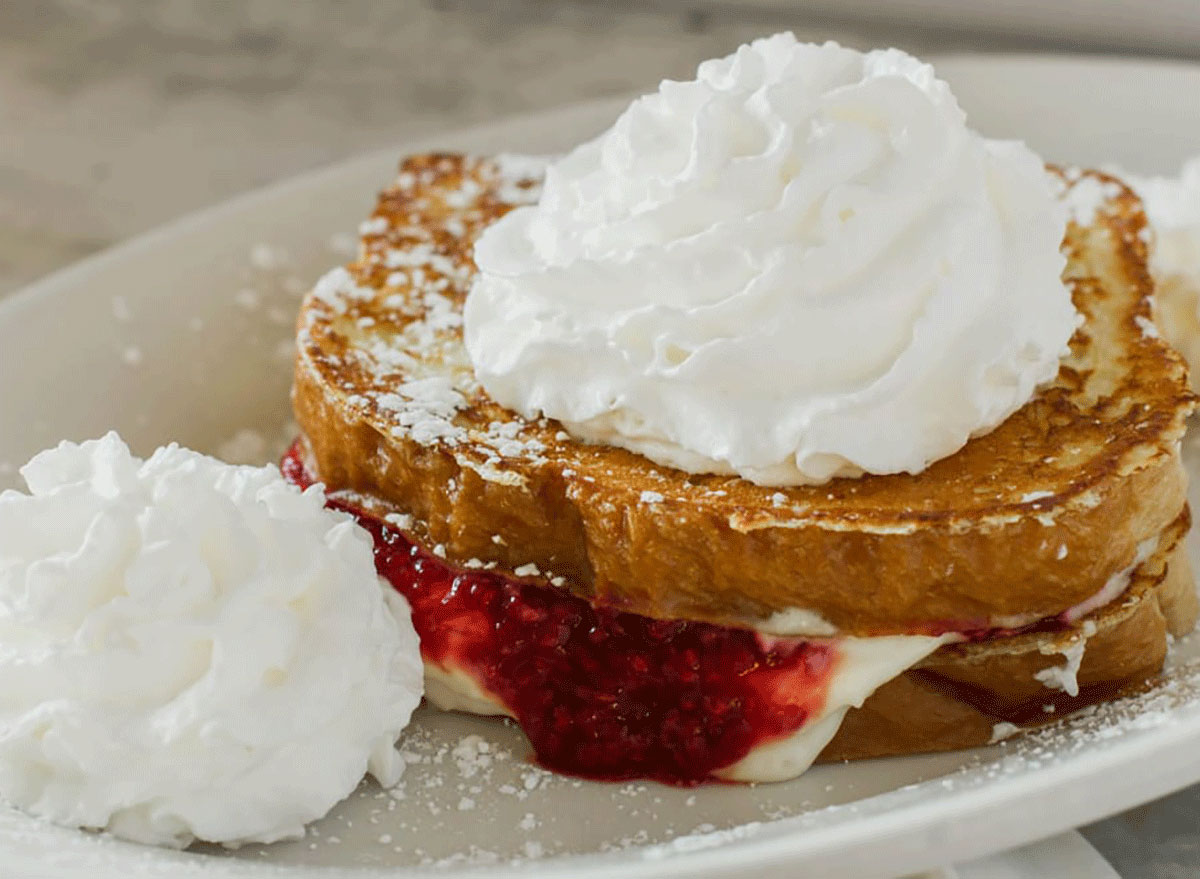 When you think of a classic hometown diner, you probably think of a place like Rosie's Restaurant. One Yelp reviewer says, "the food is wonderful and the staff is even better. Please do yourself a favor if you're ever in the area and stop in for breakfast….or lunch!"
NEW JERSEY: Tops Diner in East Newark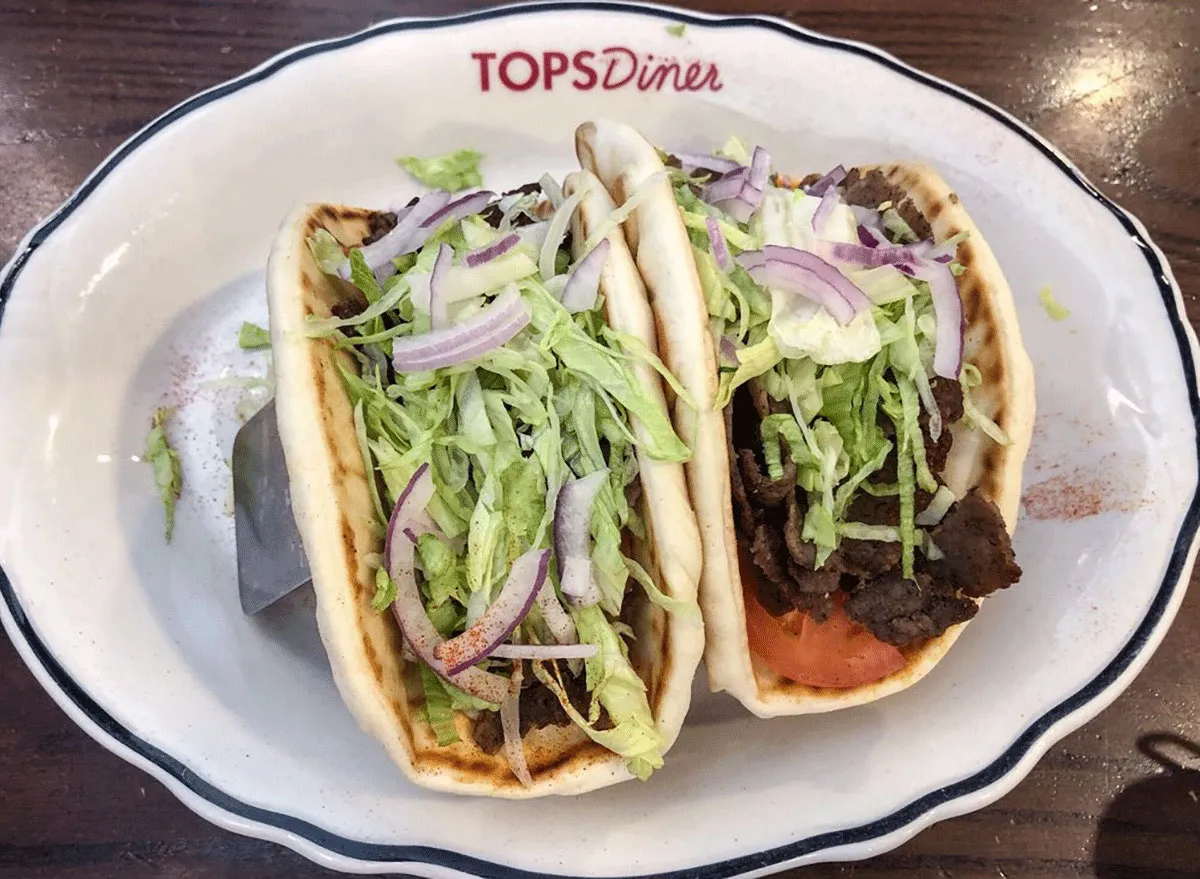 New Jersey may be known for their classic diners, but the best-of-the-best was rated Tops Diner on Yelp. Located in East Newark, this place is known for serving unique dishes such as tacos and lobster macaroni and cheese.
NEW MEXICO: Pantry Restaurant in Santa Fe
Tex-Mex may be the food of choice in Santa Fe, New Mexico, but you may just want to stop into the Pantry Restaurant if you get the chance! They give the classic American foods a Tex-Mex twist with their Green Chile Stew and Chile Relleno Omelette, a few favorites from Yelp reviewers.
NEW YORK: Golden Diner in New York City
According to a Yelp reviewer, Golden Diner is "The best diner food in NYC." Enough said!
NORTH CAROLINA: Causeway Gourmet in Ocean Isle Beach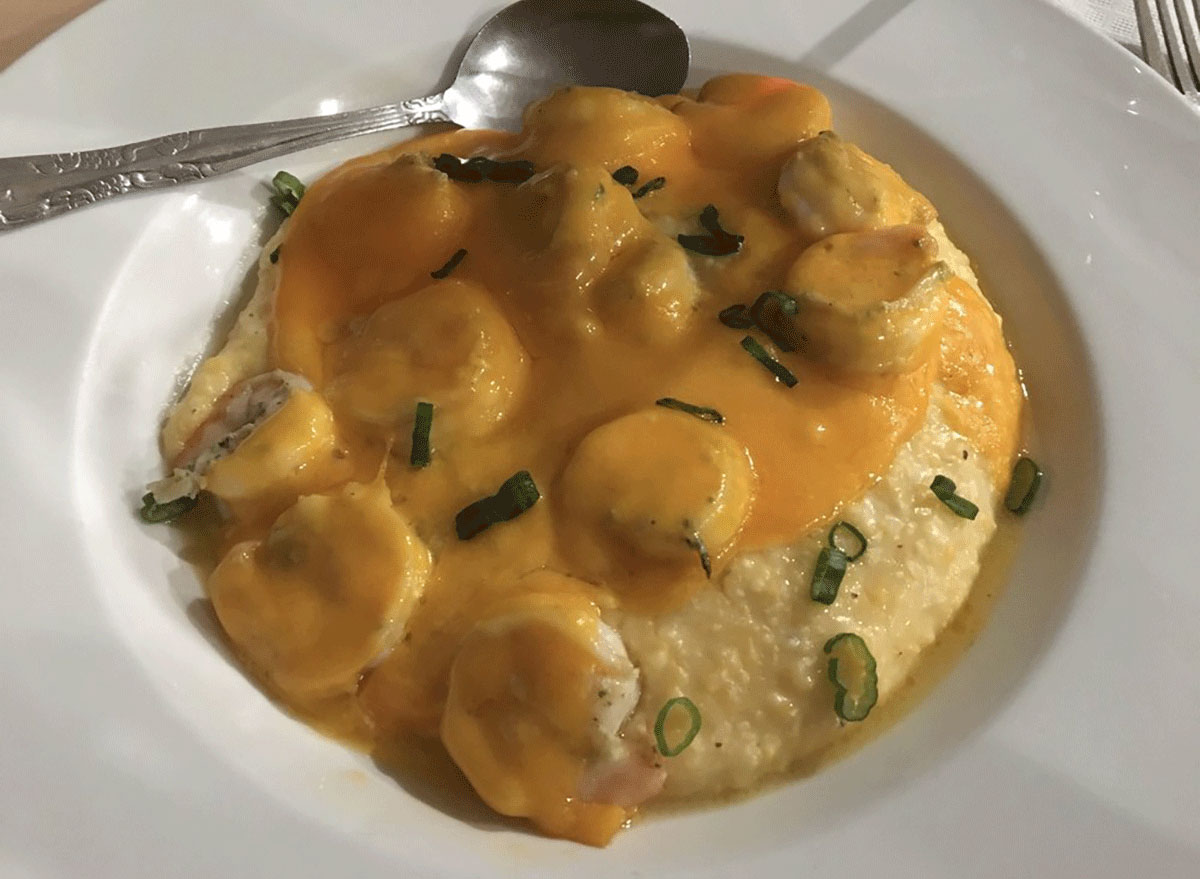 Causeway Gourmet is located right before the bridge to Ocean Isle Beach. Besides its excellent location, this restaurant has the "best sandwiches and entrees in OIB," according to one Yelp reviewer.
NORTH DAKOTA: Deaner's Diner in West Fargo
While Deaner's Diner is known for its scrumptious selection of pies, it is also rated highly on Yelp because of its delicious food and charming staff. The best part? They serve breakfast all day!
OHIO: Scott's Diner in New Concord
If you ever find yourself traveling to (or from) Colombus, Ohio, you should take a pit stop at Scott's Diner. A few Yelp reviewers recommend ordering the sausage and cheese omelet with their sourdough toast.
OKLAHOMA: Sid's Diner in El Reno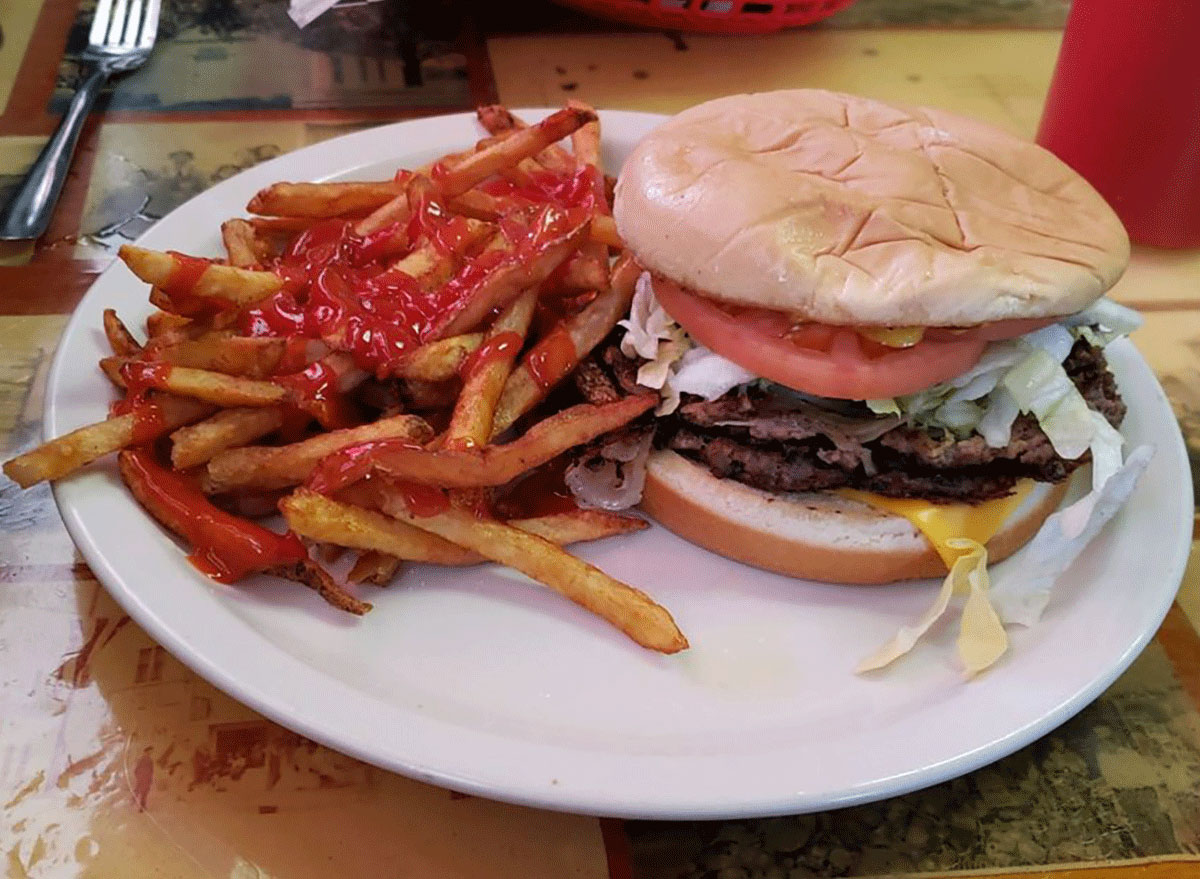 Looking to enjoy a chocolate malt and cheeseburger at a 1950s-themed restaurant? Sid's Diner is the place to go! It has a 4.5-star review on Yelp, and according to one reviewer, it's well known for its famous Onion Burger.
OREGON: Mom's Kitchen in North Bend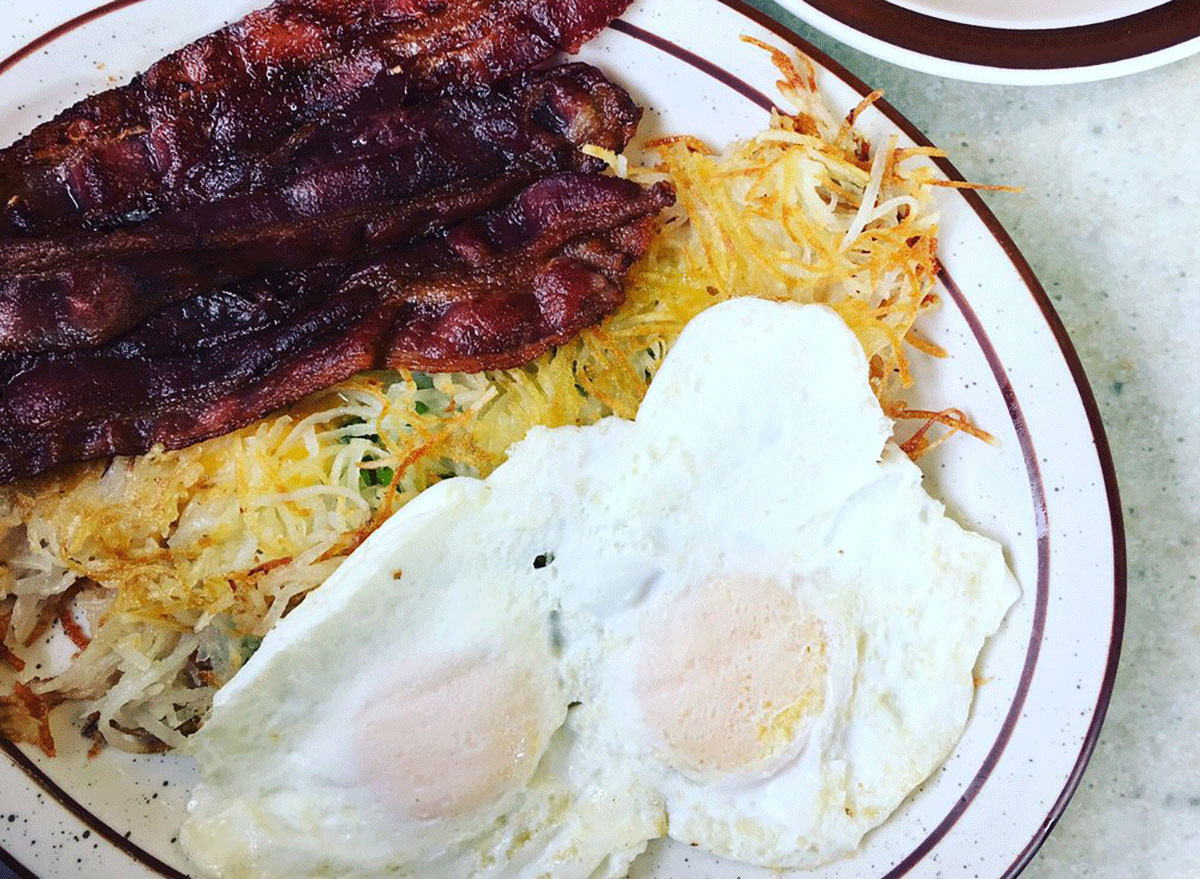 Completely hugged by water, the town of North Bend seems like a hidden gem of a town. Little did they know they also had a hidden gem right in town—Mom's Kitchen! According to one Yelp reviewer, Mom's Kitchen's "atmosphere is like being at a family member's house and the staff is friendly."
PENNSYLVANIA: Lawrence Park Diner in Erie
After hearing a lot of hype about this spot, one Yelp reviewer wrote, "Cutest breakfast spot with the best breakfast! Only Dinor left in Pennsylvania."
RHODE ISLAND: Cindy's Country Cafe in Portsmouth
One Yelp reviewer wrote, "I had the Copenhagen benedict, and it was to die for. Cindy makes homemade hollandaise sauce every Sunday, and it's spot-on every week."
SOUTH CAROLINA: Early Bird Diner in Charleston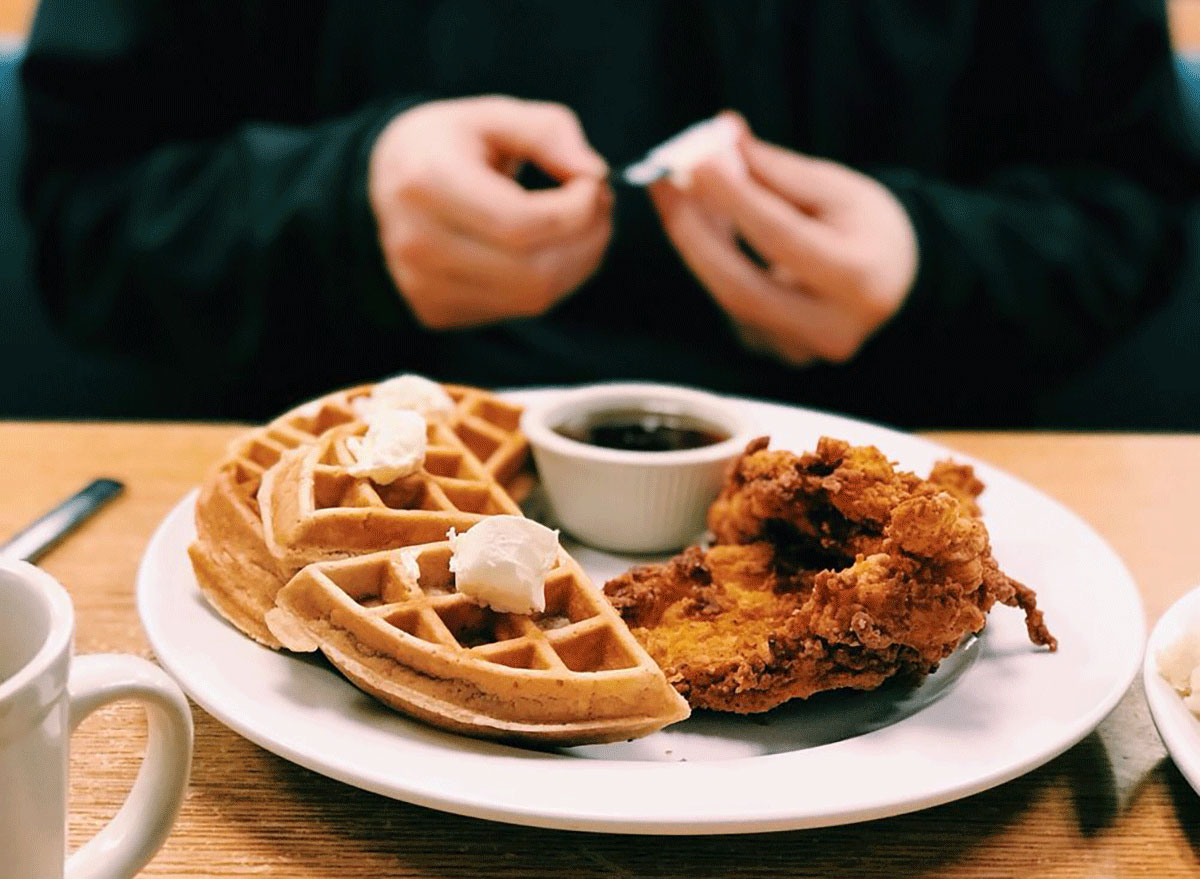 It's no wonder Early Bird Diner is rated so highly! One Yelp reviewer wrote, "The waffles are thick, fluffy, and filling and go great with the syrup. The chicken is flavorful and juicy."
SOUTH DAKOTA: Phillips Avenue Diner in Sioux Falls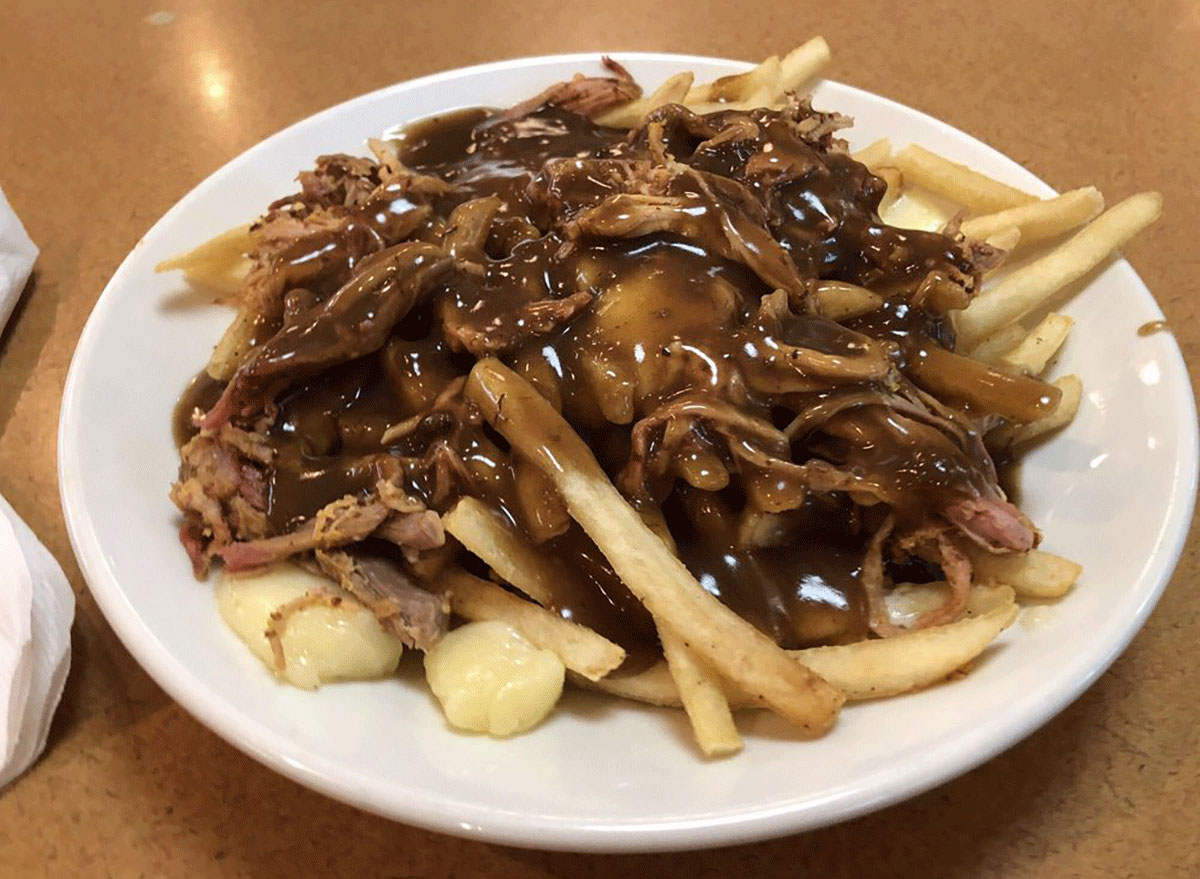 If you find yourself in the city of Sioux Falls—maybe for some shopping or picking someone up from the airport—pop into Phillips Avenue Diner for a bite. According to Yelp reviewers, their poutine is to die for.
TENNESSEE: Old Lighthouse Diner in Bristol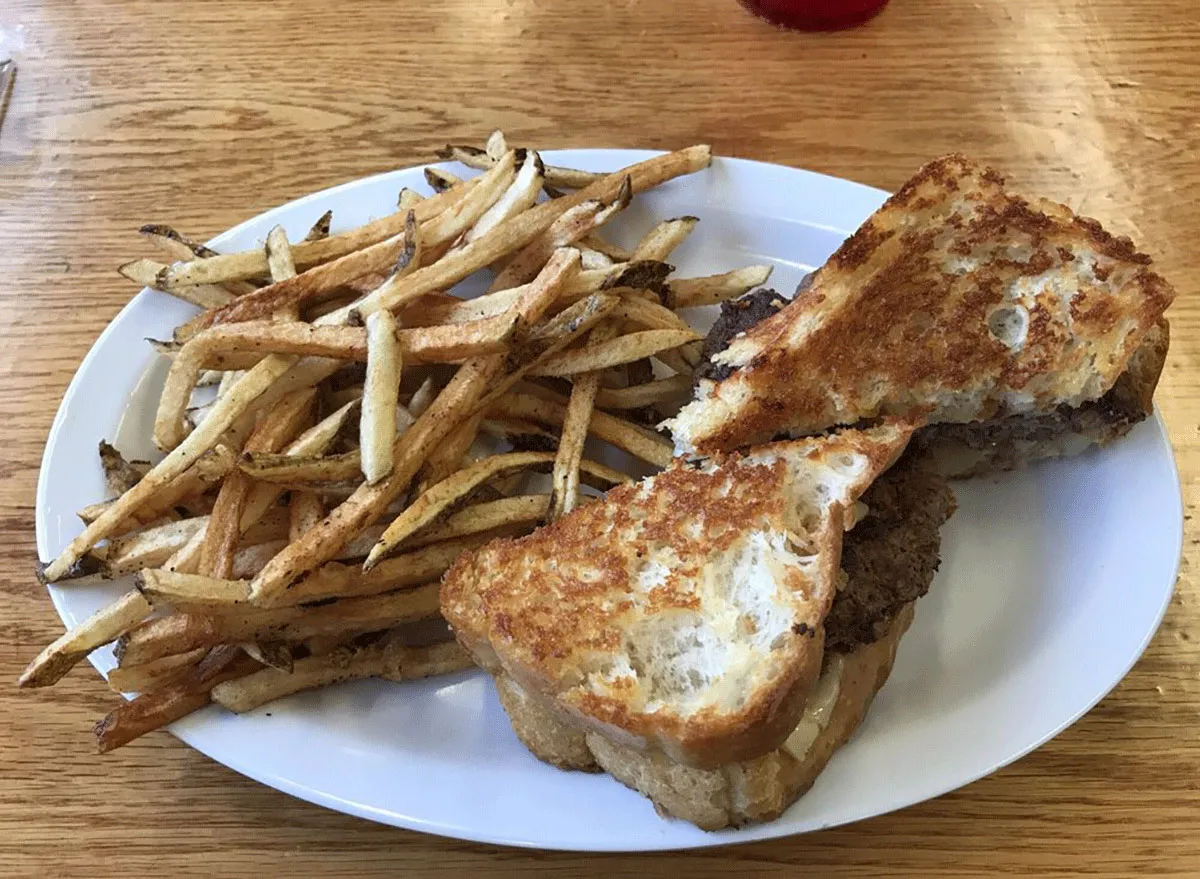 One Yelp reviewer wrote of Old Lighthouse Diner, "This place is run by a wonderful family that cares about people. The location cannot be beat & the atmosphere is unique (change is good). The service is very good and you receive your meal fairly fast. We've been here several times because of the owners!"
TEXAS: Starwood Diner in Lewisville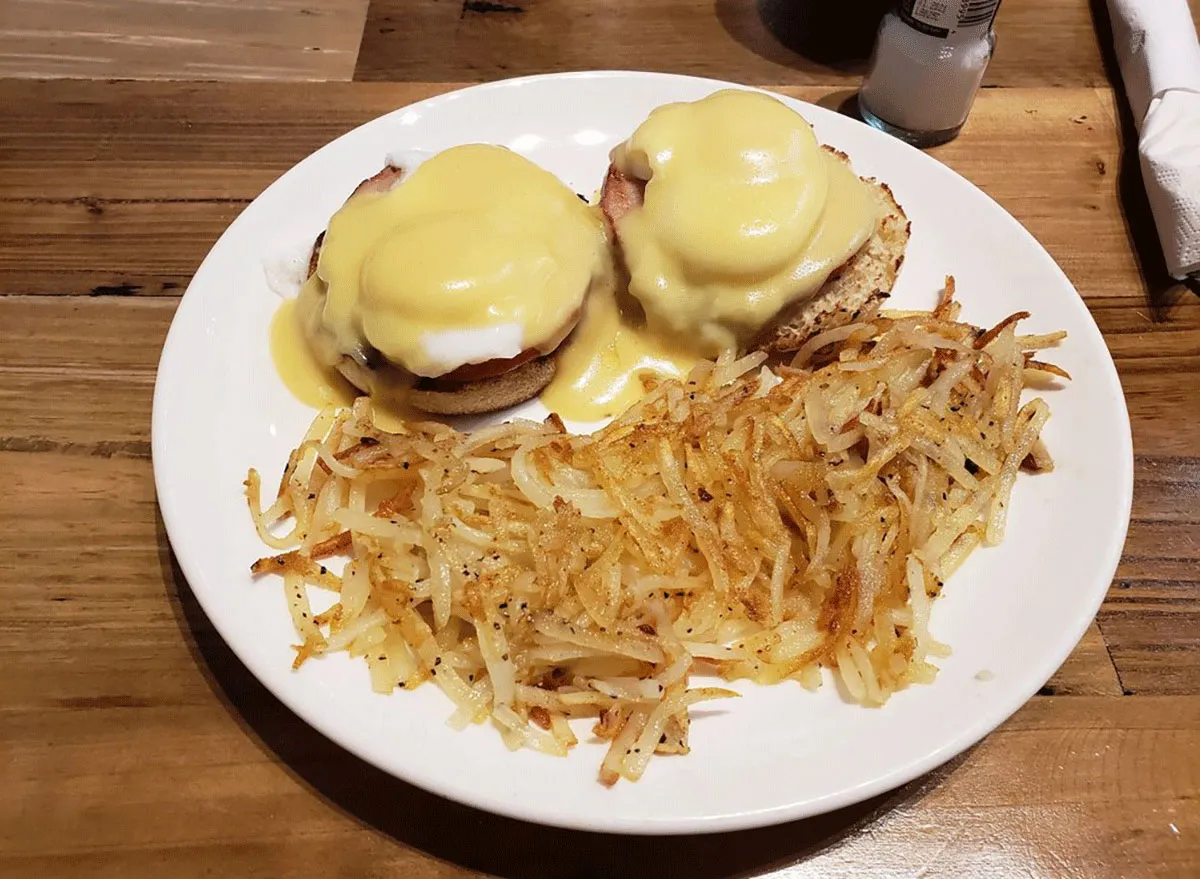 You've probably never been to a diner quite like this one! Starwood Diner has all the charm of a diner, but it certainly has an upscale feel. One Yelp reviewer even said they would give this place 10 stars if they could!
UTAH: El Bambi Cafe in Beaver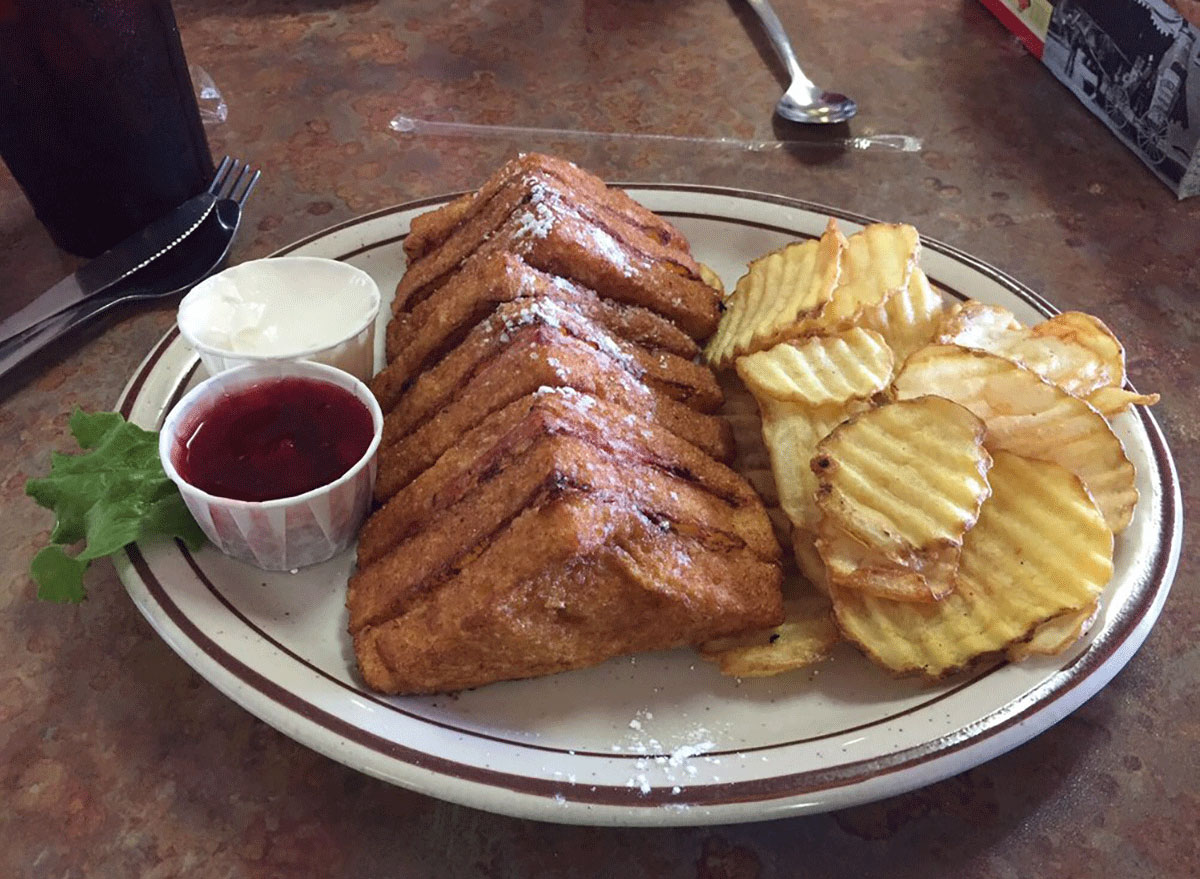 With a name like El Bambi Cafe, did you really expect anything less than cute? Located in Beaver, Utah, this restaurant has a better Monte Cristo sandwich than Disneyland, according to one Yelp reviewer.
VERMONT: Dot's Restaurant in Wilmington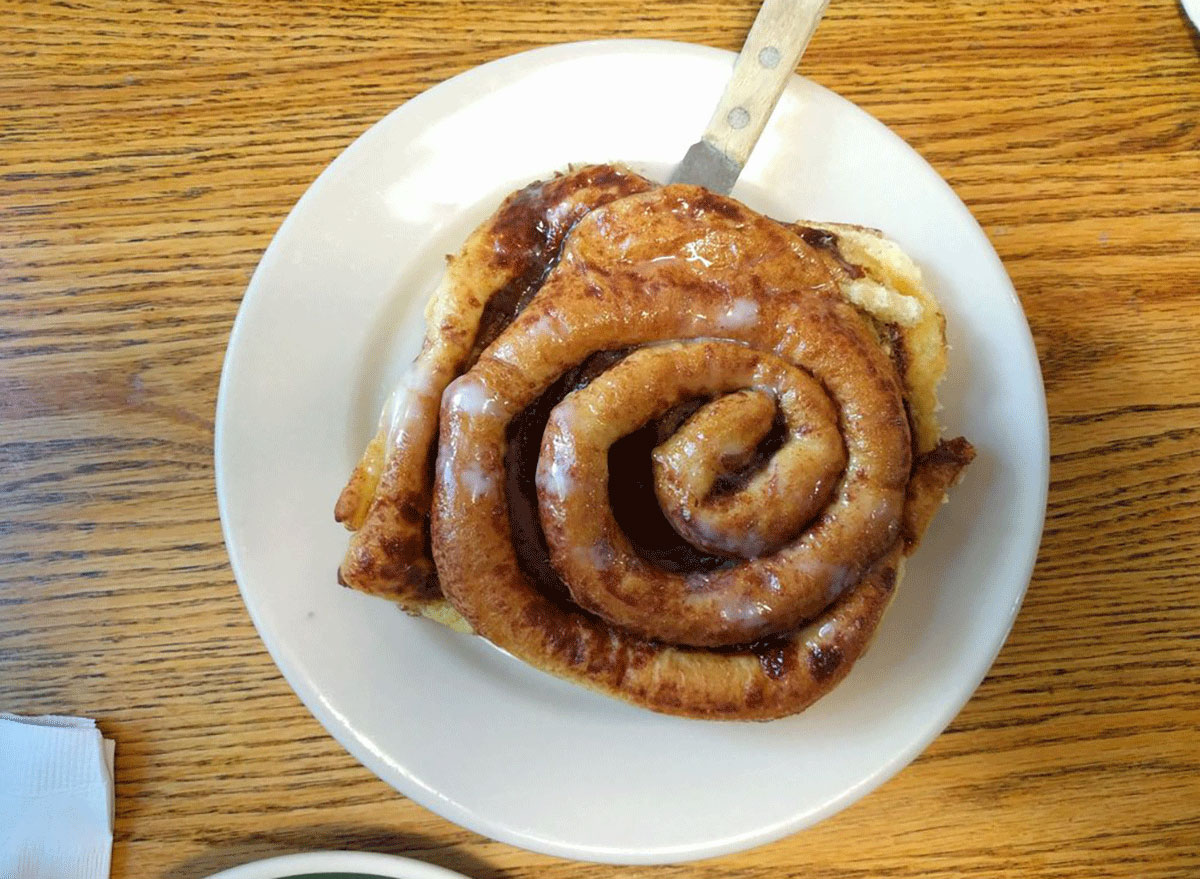 Dot's Restaurant in Wilmington, Vermont, is nothing short of charming. According to Yelp reviewers, this little restaurant is usually packed with customers and is best known for the homemade bread and cinnamon rolls.
VIRGINIA: Gourmet Burger Bistro in Portsmouth
Gourmet Burger Bistro is known for its burgers. A Yelp reviewer had the Da mack burger (pictured above) and "everything was cooked perfectly. All the ingredients worked well together, the burger was nice and juicy and the bun was great."
WASHINGTON: The Stilly Diner in Arlington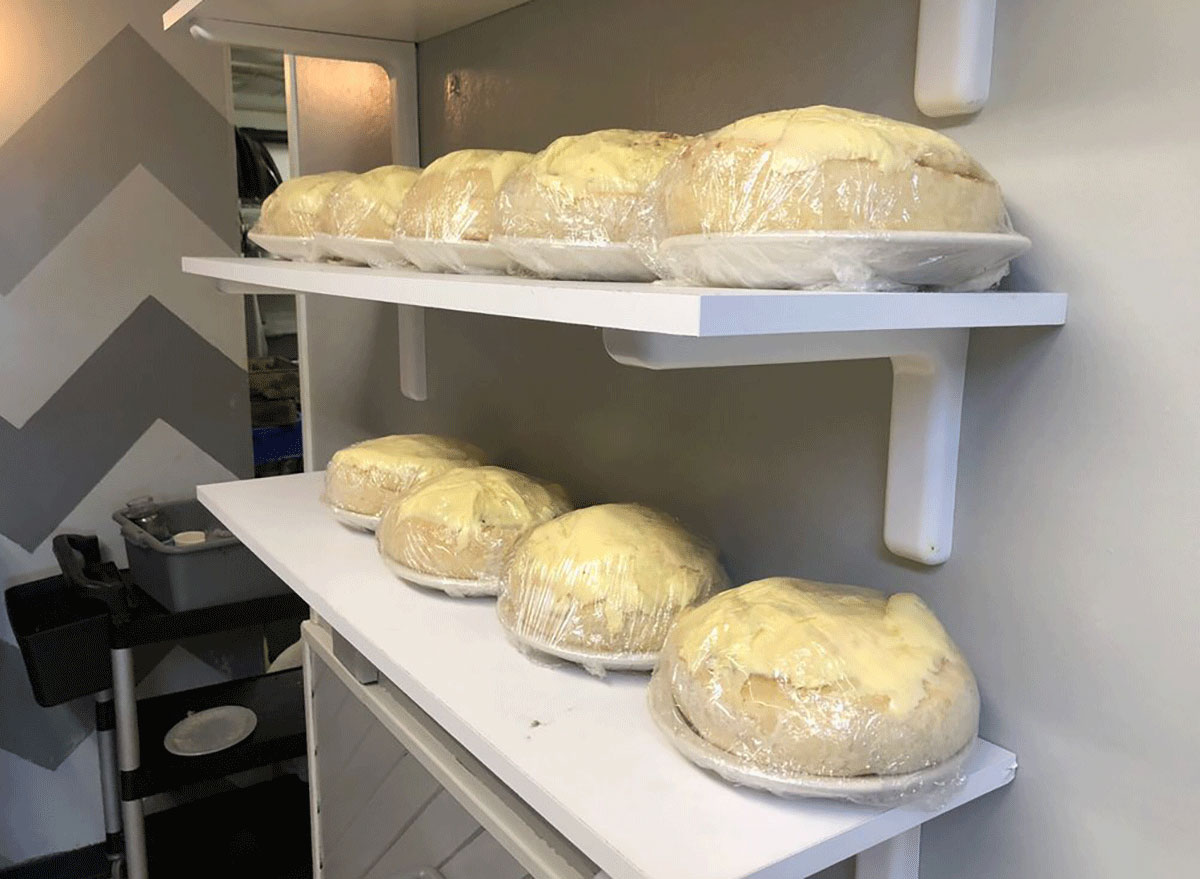 Sure, you could head to The Stilly Diner for a regular meal. But what you really want to order is their giant cinnamon rolls, which look like huge loaves of bread made fresh every day, according to Yelp reviewers.
WEST VIRGINIA: Rossy's Place in Charles Town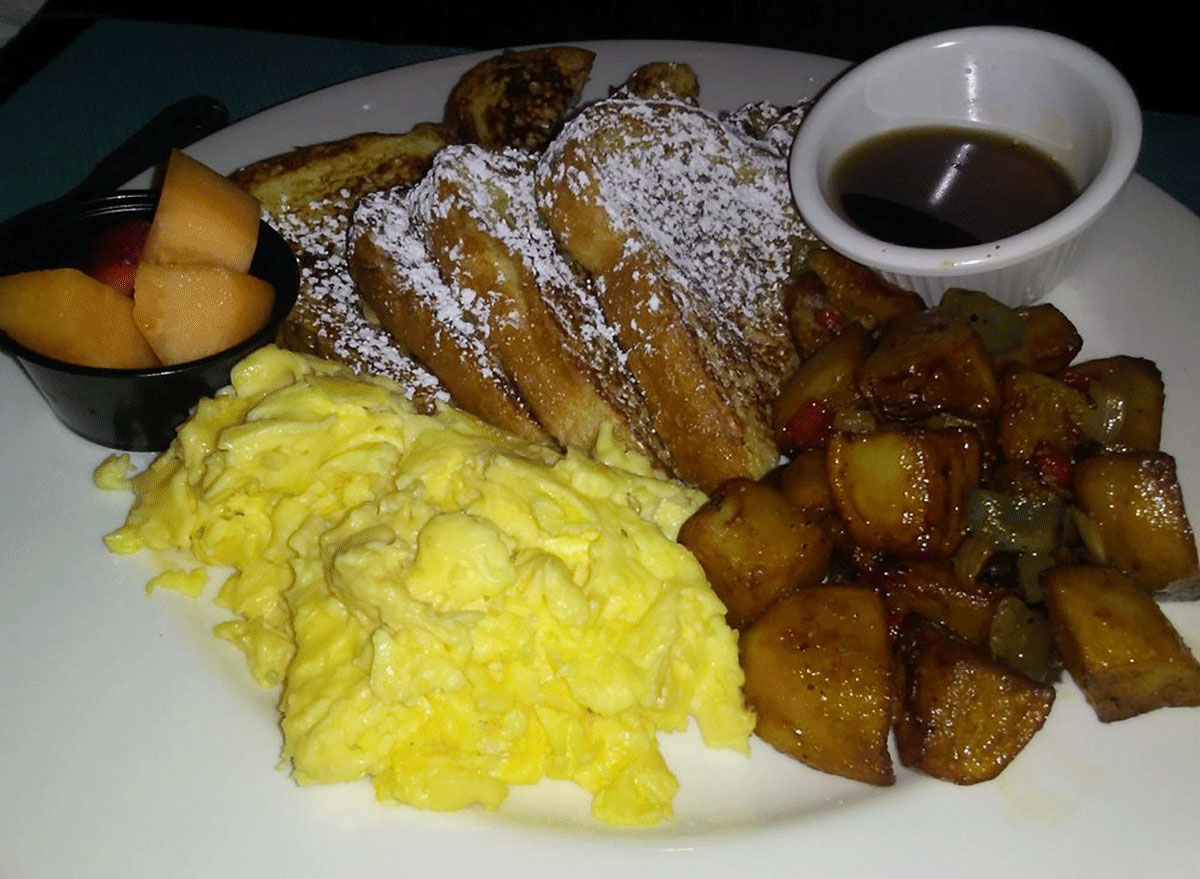 Whether it be for an early morning meal or dinner, Rossy's Place is where to go in Charles Town! One Yelp reviewer says, "You can taste the love in this food."
WISCONSIN: Harry's Diner in Sheboygan
Harry's Diner is the place to go when you are hungry. A Yelp reviewer  wrote, "Best breakfast place ever!!!"
WYOMING: Jody's Diner in Evanston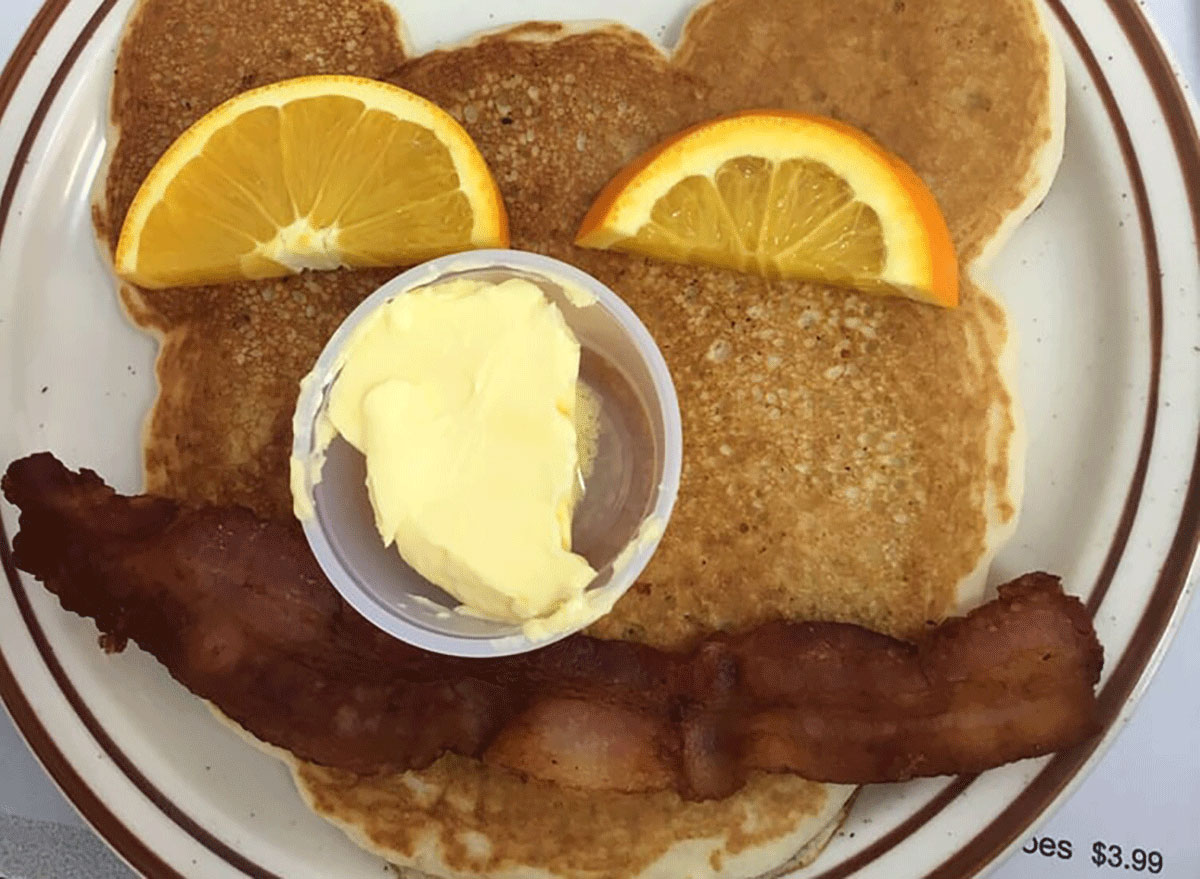 Your kids are going to love Jody's Diner in Evanston, Wyoming! Have them order pancakes, which come in a Mickey Mouse shape with a bacon "smile." Numerous Yelp reviews refer to this diner as a "little gem."
Additional reporting by Kelly Gomez.
Check out more of the best in your state:
The Most Popular Slow Cooker Dish in Every State
The Most Popular Cake Flavor in Every State