The #1 Sandwich to Order at Every Major Fast-Food Chain, According to Chefs
Take it from the pros: these quick-serve restaurants make a really mean sandwich.
The product recommendations in this post are recommendations by the writer and/or expert(s) interviewed and do not contain affiliate links. Meaning: If you use these links to buy something, we will not earn a commission.
Sandwiches, much like burgers, are a quintessential Americana comfort that transcends cuisines and demographics. With seemingly infinite ingredients and options, it's no wonder that fast-food sandwich chains are as prolific as pizza nowadays. Each eatery offers its own spin on flavors and tradition. But just like fast-food burgers, not all sandwiches and sandwich chains are worth the splurge.
To help discern the best of the bunch, it helps to take advice from the pros: chefs. When they're not cooking in their own kitchens, chefs are not averse to a little fast-food comfort.
Just like the guilty pleasure of dining at a full-service restaurant chain, chefs have an unabashed love for drive-thru indulgences, including certain sandwiches. So, when it comes to the best sandwiches at fast-food chains, these are pro-approved best of the bunch.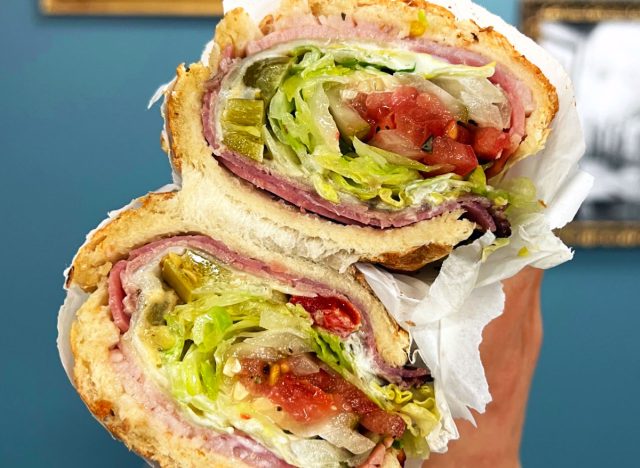 In the midst of a major comeback, Potbelly's is a Chicago-based sandwich chain that proves it's still got it. Surprisingly wholesome, this is a chain known for hand-slicing its meats to order, serving some of the best steak sandwiches, and using some of the highest quality ingredients out there. It comes as no surprise, then, that the chain is a favorite of John Rudolph, executive chef of Hoyt's American Tavern in Potbelly's hometown of Chicago.
His go-to order is A Wreck, a meaty behemoth with turkey, smoked ham, Angus roast beef, salami, and Swiss. "Load that up with hot peppers, horseradish aïoli, lettuce, tomato, and cucumber to give it a nice bite," he suggests. "But then order a bag of chips on the side and top the sandwich with those for added texture and crunch. I'm all about a good texture on sandwiches."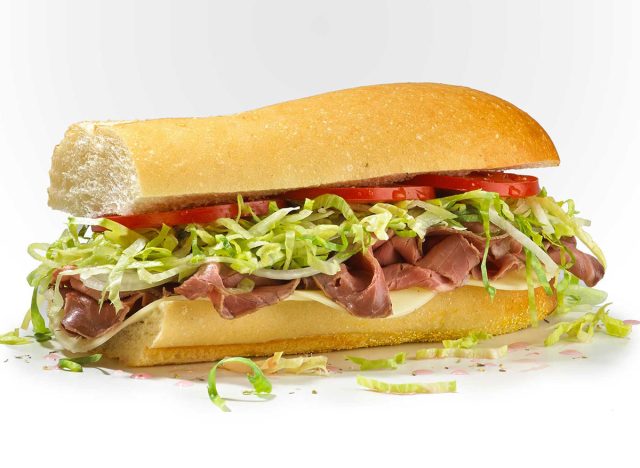 Considering the fact that Jersey Mike's is the best sandwich chain in America right now, it's fitting that it's a fan favorite among chefs. Case in point: Emerio Viramontes, executive chef of Chef's Palette in the Canvas Hotel Dallas, who waxes nostalgic about the chain. "When I'm craving a sandwich, my go-to is always the Cancro Special at Jersey Mike's," the chef explains. "One of the reasons I love this sandwich is because their roast beef is made in-house, and I really enjoy the quality. In my earlier years I had the opportunity to work at Jersey Mike's, so I've always kept a love for their sandwiches."6254a4d1642c605c54bf1cab17d50f1e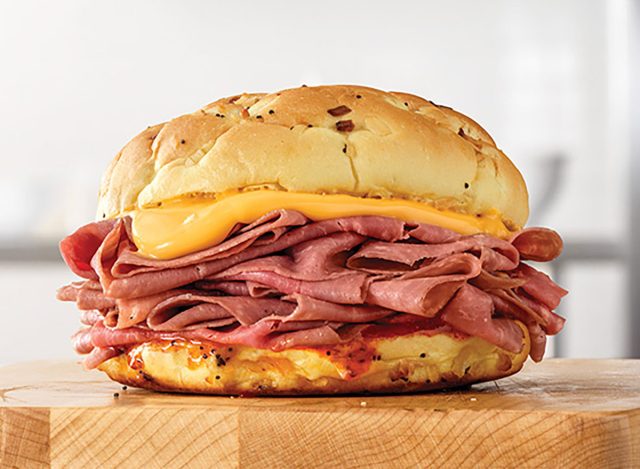 Another chain known for its roast beef, Arby's has its own fair share of loyalists. According to Darryl Harmon, executive chef of New York City's Clinton Hall, there's something so undeniably comforting about this classic. "Arby's beef and cheddar sandwich is a delicious and satisfying choice," says Harmon. "The combination of tender, thinly sliced roast beef and melted cheddar cheese is mouthwatering. The onion bun is soft and fresh, and the red ranch adds a flavorful kick. Overall, it's a classic favorite that delivers on taste and quality."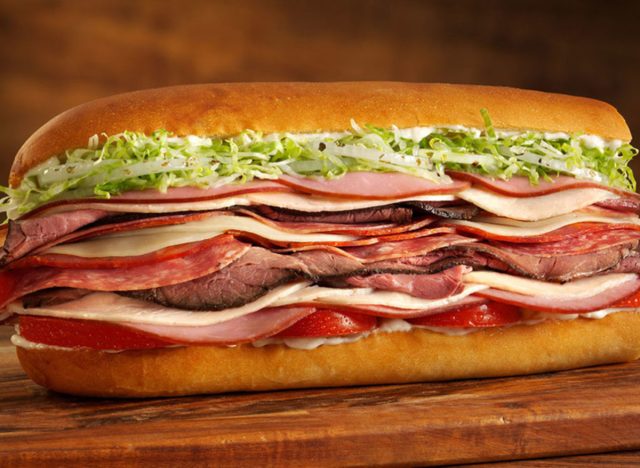 If ever there was a sandwich chain with a love-hate complex, it's Jimmy John's, a fast-food empire that uses fresh-baked bread and is endorsed by dietitians, while also amassing a fair amount of food quality complaints. But this is one chain where the pros outweigh the cons, and chefs are quick to chime in with their own endorsements as well.
It's the go-to pick for Stephen Marcaurelle, executive chef of The Nautilus in Boston. In his case, bigger is indeed better, since his favorite order is a particularly epic creation filled with various meats on garlic bread. "I love the JJ Gargantuan from Jimmy John's," he says. "It started when I lived in Minneapolis and I would stop there on my walk home from the gym."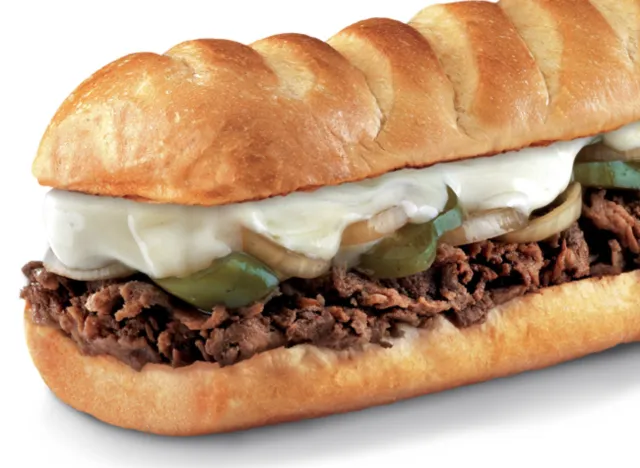 There's a lot to love about Firehouse Subs, a chain regarded for its top-tier meats, hot subs, and sheer size. One sandwich that encompasses all of those is the steak and cheese sub, a favorite for Brian Pancir, corporate culinary director at Thompson Hospitality. Says the chef: "It's the thin shredded rib-eye with melted provolone cheese, and I love to add onions, pepperoncini peppers, and hot sauce. It's a foot-long quick bite that doesn't disappoint on flavor and price."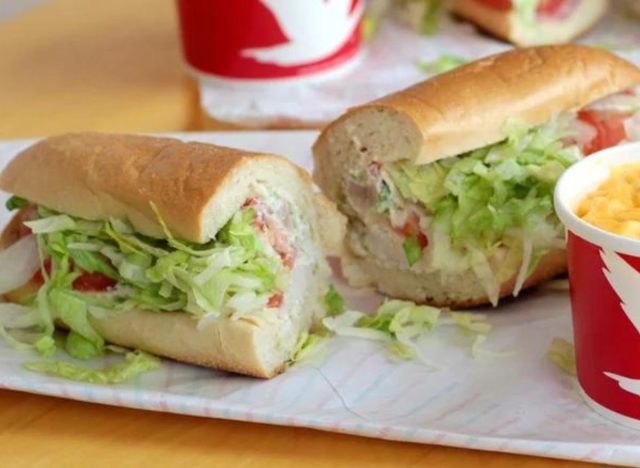 Among the most beloved regional chains, Pennsylvania-based Wawa is technically a convenience store—but one that happens to serve high-quality food and command a veritable cult following for its sandwiches. One such follower is Diana Manalang, chef and owner of Little Chef Little Cafe in New York City, who loves the chain for its coffee and its sandwiches. For the latter, her staple is the Italian sandwich fully loaded with cucumber, hot peppers, tomato, lettuce, onion, oil, and vinegar. And per her recommendation, she opts for "extra, extra hot peppers."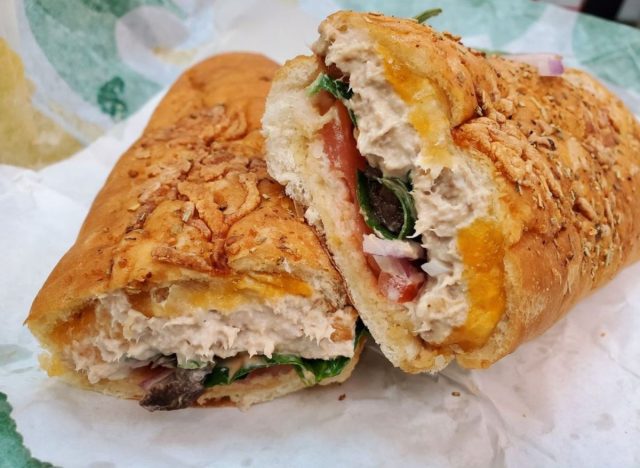 The titan of sandwich chains, Subway is a behemoth that boasts its fair share of controversy and detractors. But, for every naysayer, there's an unabashed fan. It's another fixture for Manalang, who notes that, like Wawa, Subway also serves a mean Italian combo sandwich—with all the fixin's, of course. For her, it's the customization that she loves the most about Subway's sandwiches.
Beyond lunch and dinner fare, breakfast sandwiches are a booming business in their own right. While McDonald's is a frequent fixture, and the chain most known for its breakfast sandwiches, but don't sleep on Dunkin'. While known mostly for its donuts and wonky coffee flavors, this is a chain that's a bit of a sleeper hit with some of its sandwiches, and for every menu misfire, there's a certified hit. Just ask Christos Bisiotis, chef-owner of The CB Concepts, who raves about the sausage, egg, and cheese croissant. And as an insider pro tip, he adds: "Don't forget to ask for the ketchup."
Matt Kirouac
Matt Kirouac is a travel and food writer and culinary school graduate, with a passion for national parks, all things Disney, and road trip restaurants.
Read more about Matt