16 Best Frozen Foods for Losing Weight
Power your weight loss efforts with these frozen foods staples.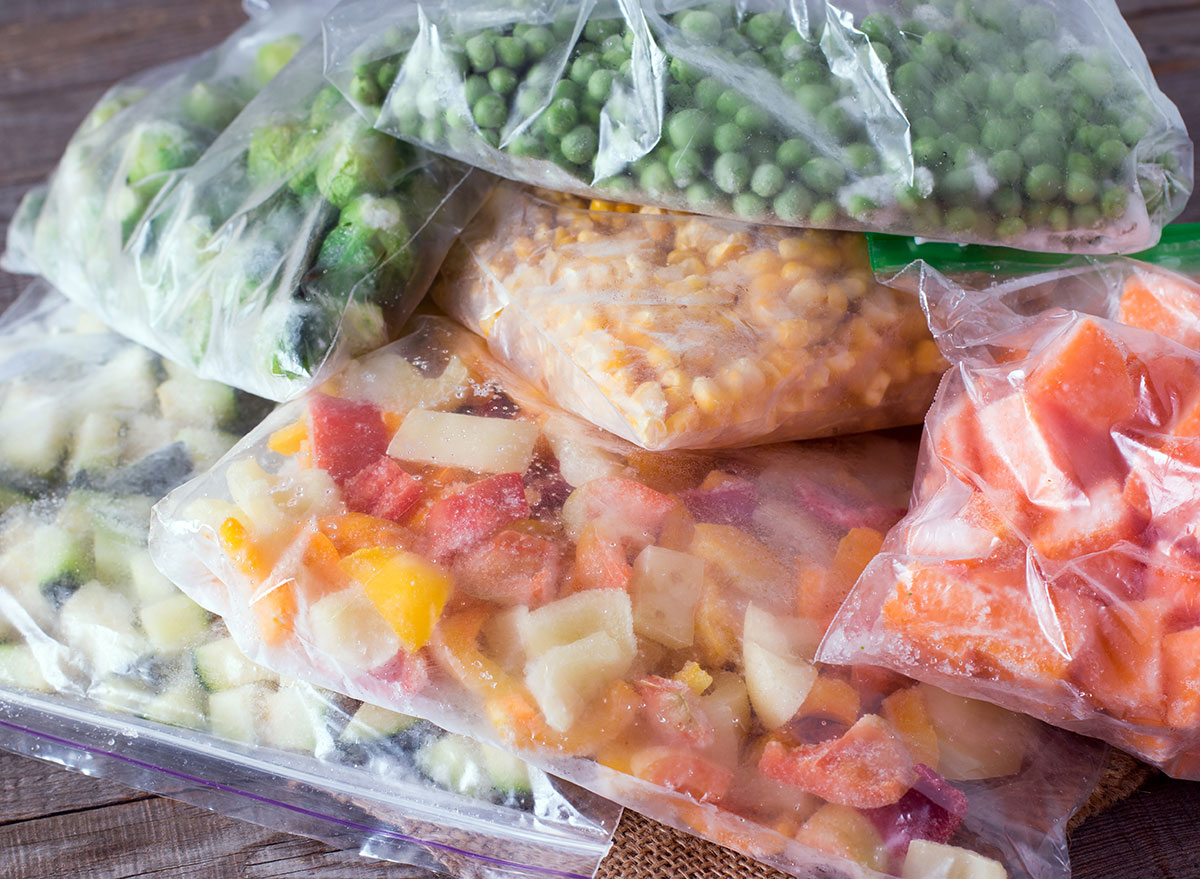 Ah, the freezer—that bastion of convenient foods you can pull out after ages and still enjoy. Stocking the freezer at the front end of a busy week is the ultimate meal prepper's dream, with no need to wonder what's on the menu for the week ahead (and no worry about foods going bad if left untouched). Besides its convenience factor, the freezer can also be a treasure trove of frozen foods for losing weight.
Plenty of good-for-you foods do just as well (if not better) in the freezer as in the fridge, sometimes with no need to even thaw! When you're working toward trimming down, it's smart to load up on frozen staples you can turn to for snacks and meal-starters that are low-calorie, high-protein, and/or high-fiber. Especially if those frozen foods can help with losing weight for good!
We've rounded up 16 frozen foods to make losing weight a freeze—er, a breeze. And for more healthy eating tips, be sure to check out our list of 21 Best Healthy Cooking Hacks of All Time.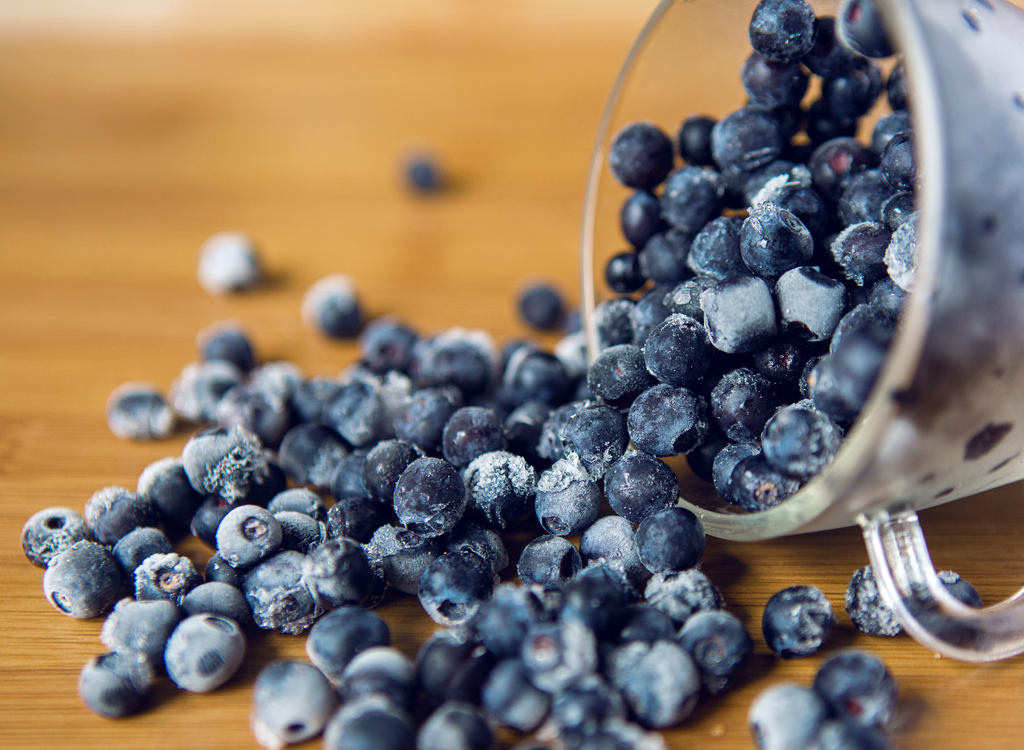 Take a guess: What's the highest-antioxidant fruit? If you said blueberries, pat yourself on the back. These little blue balls of juicy goodness pack enormous amounts of phytochemicals. Turns out, in addition to "cleaning" your cells of damaging free radicals, these compounds are also associated with maintaining a healthy weight! Keep a bag in the freezer for super-simple smoothies, oatmeal, or desserts.
Here's What Happens to Your Body When You Eat a Cup of Blueberries Every Day.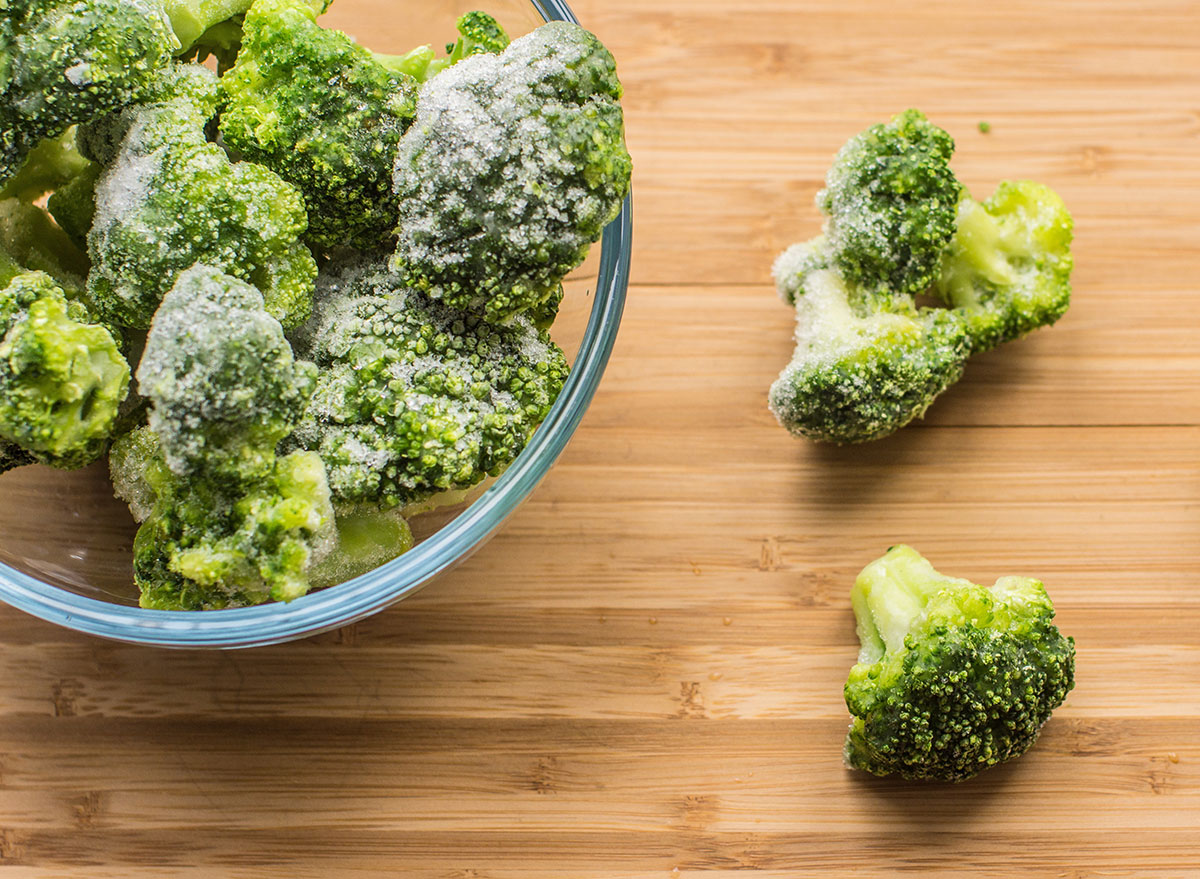 Cruciferous veggies and losing weight go hand in hand. With their robust bulk, broccoli florets fill you up with minimal calories and an abundance of nutrients like vitamin K, vitamin C, and calcium. And while frozen broccoli doesn't typically inspire shouts of "Yum!" from the rafters, that may just be for lack of creative prep. Plenty of lick-your-plate recipes like crispy roasted broccoli and broccoli-chicken casserole start with the frozen mini trees.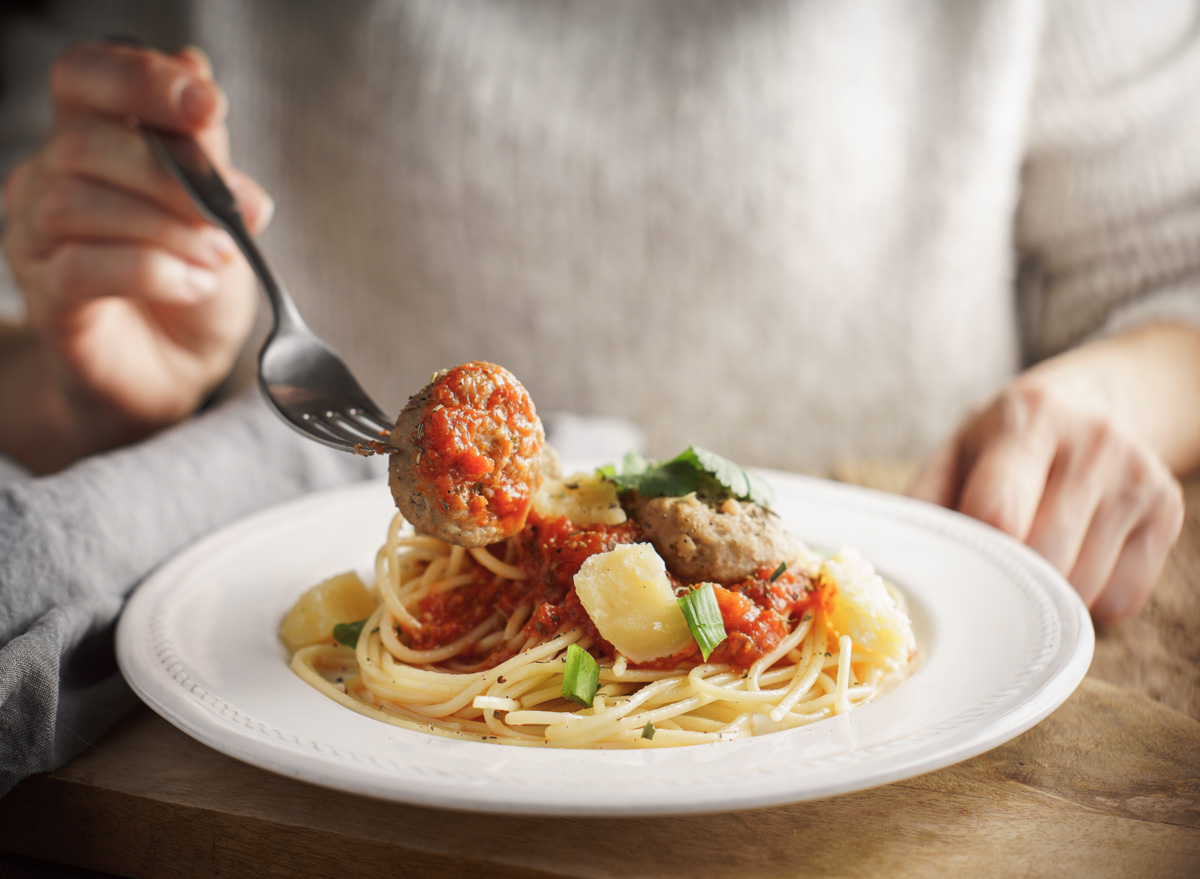 Bite-sized frozen turkey meatballs make portion-controlled protein a snap. Plus, now is an exciting time in the frozen meatball world. Innovative new products—like these Mediterranean-style turkey meatballs—pack substantial doses of veggies alongside meat for extra fiber and flavor.
You could even try it with our Lighter Meatballs With Polenta Recipe!
Frozen veggie or bean burgers
According to the Mayo Clinic, people on a vegetarian diet tend to be leaner than meat-eaters. If you're going meat-free as a weight-loss strategy, you'll want to load up on plant-based protein, like the kind in bean or veggie burgers.
Even if you're not a vegetarian, these alternative patties make a healthy substitute for beef. Many frozen plant burgers contain 150 calories or less, 15-plus grams of protein, and up to 6 grams of fiber.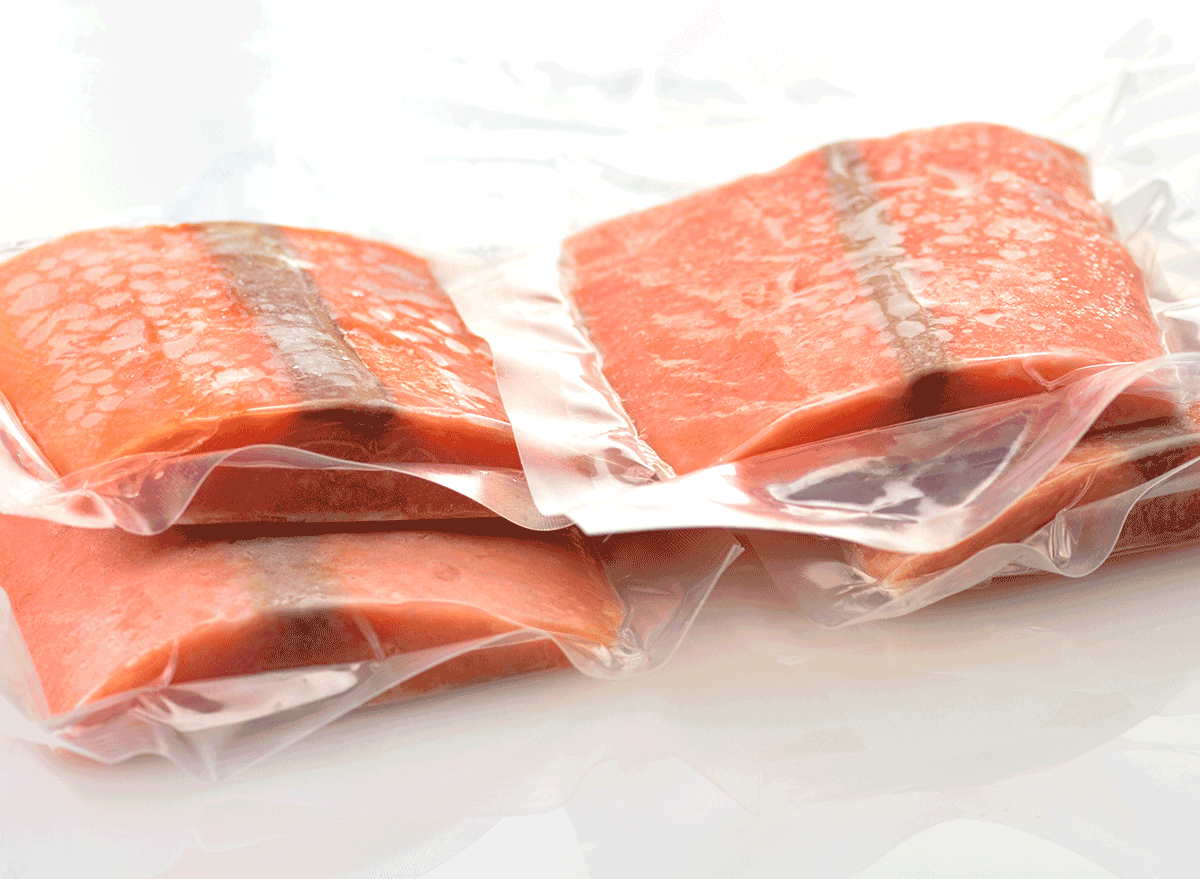 On those busy weeknights when you just can't, it's so good to know you've got salmon in the freezer. High in protein and heart-healthy omega-3 fats, the flaky pink fish is a hearty starter for all sorts of weight-loss friendly dinners. The best part? Many recipes don't require thawing. Try our 21+ healthy salmon recipes for weight loss!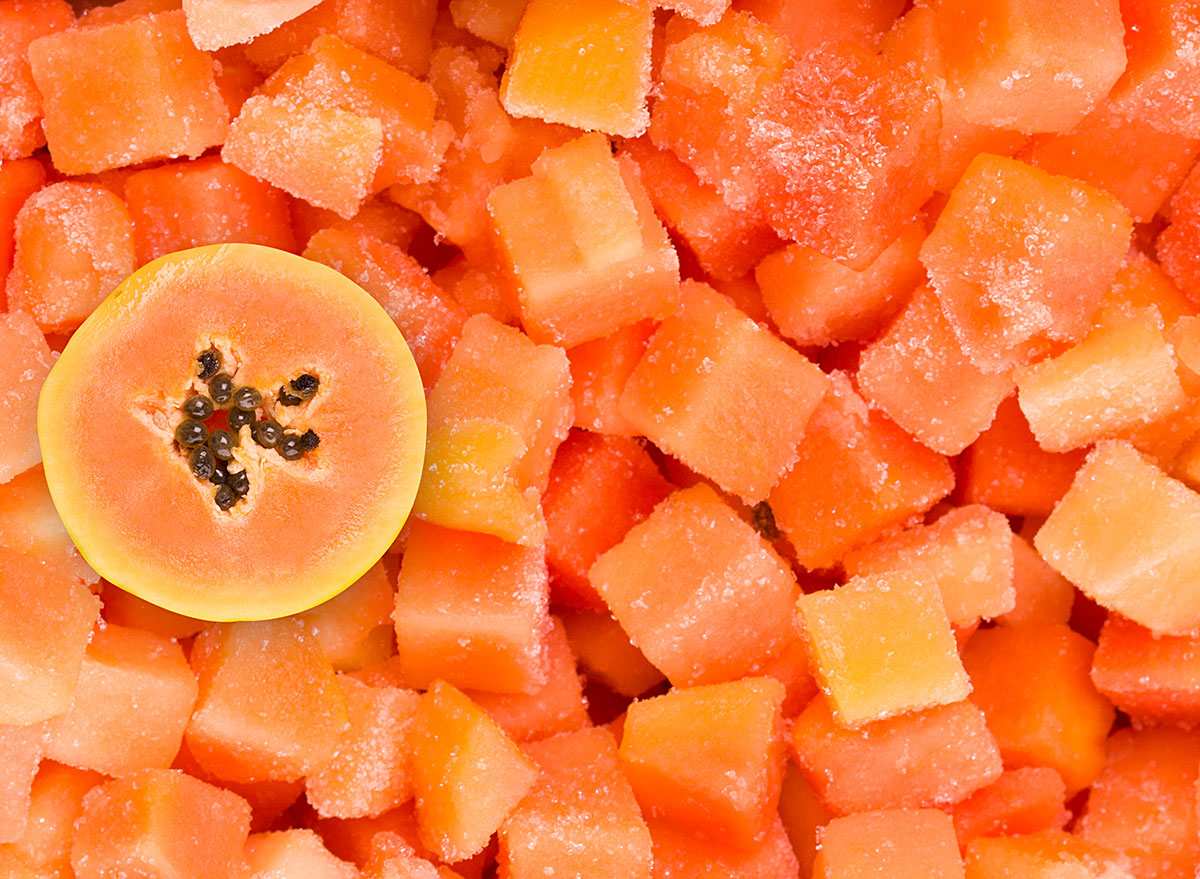 One small papaya contains just 68 calories—and when you break it down into bite-sized frozen chunks, you may not even eat the equivalent of a whole fruit. Meanwhile, its sky-high vitamin C acts as an antioxidant and boosts immunity. Keep frozen papaya on hand for tropical smoothies or DIY froyo blends.
Here's Why You Need Antioxidants In Your Diet—And How To Eat More Of Them.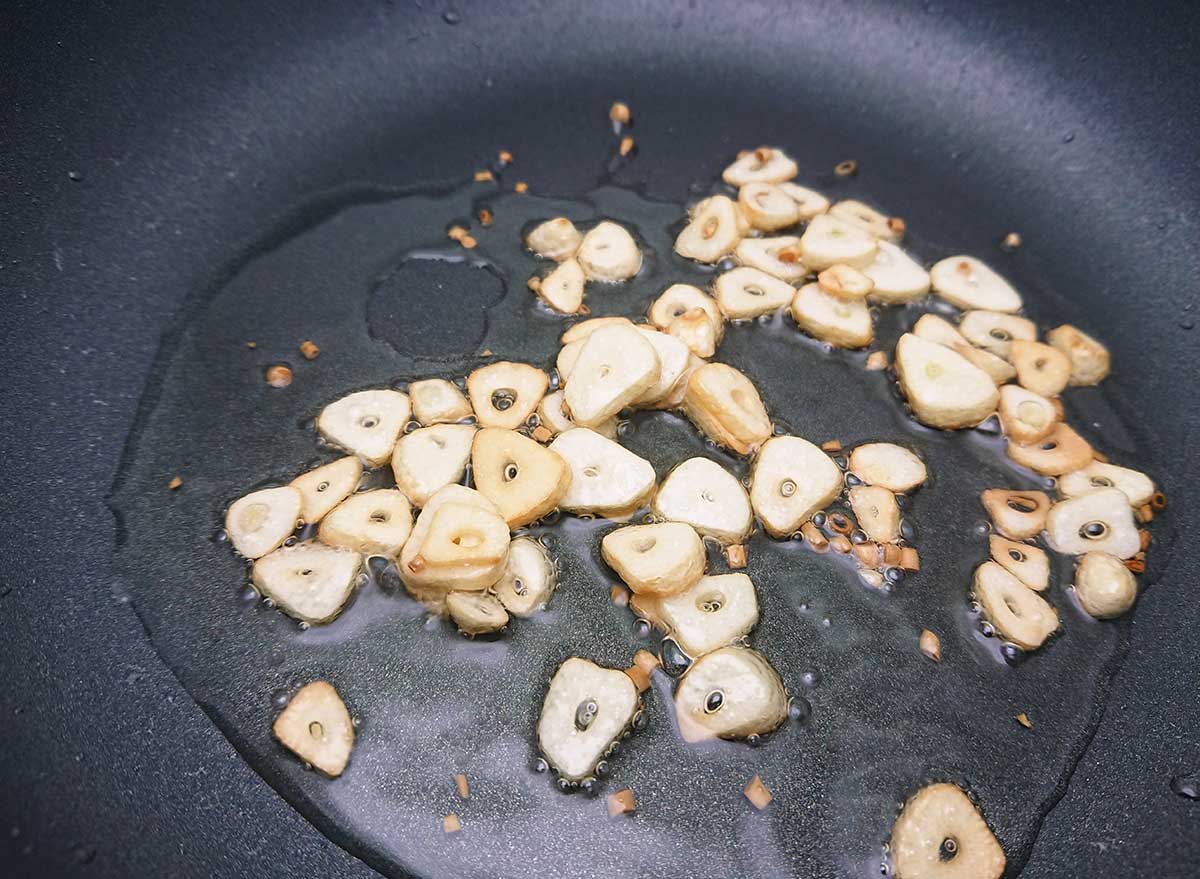 Garlic is a low-calorie, antioxidant-rich flavor enhancer in tons of tasty foods, but who wants to painstakingly peel each clove? Frozen garlic cubes eliminate this hassle. Simply pop out of the freezer and toss into recipes!6254a4d1642c605c54bf1cab17d50f1e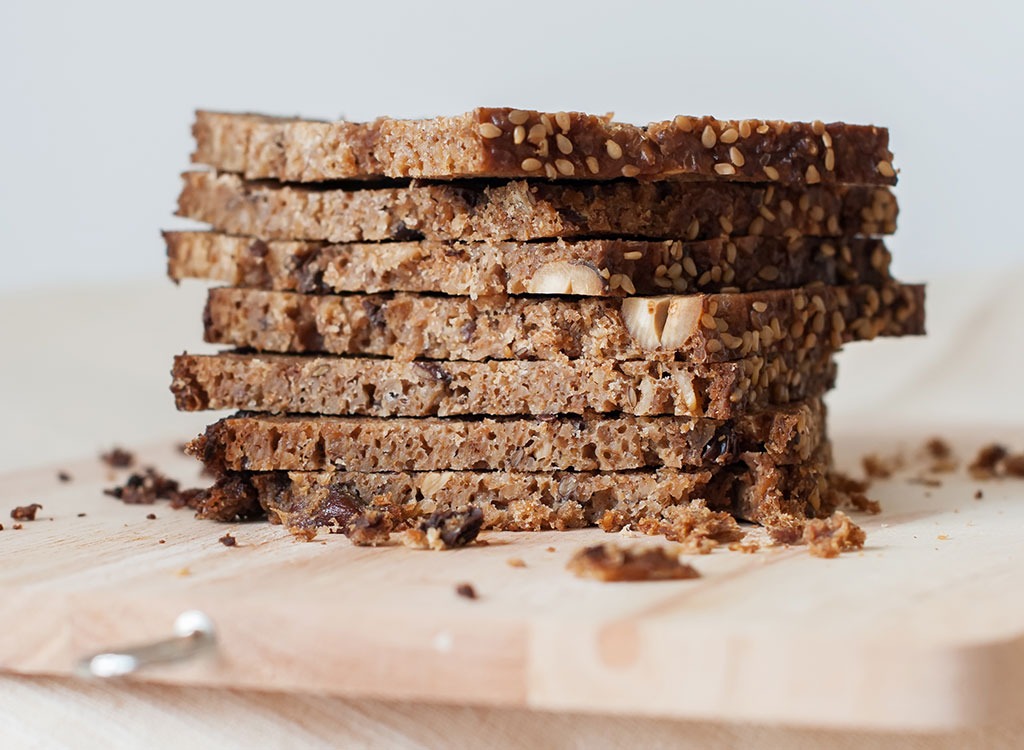 Ever wonder why Ezekiel bread is sold in the freezer case? It's for the (delightful) reason that it contains no preservatives. Besides being preservative-free, Ezekiel bread is loaded with 100% whole grains from wheat, barley, millet, lentils, soybeans, and spelt. A diet high in whole grains is associated with a lower BMI.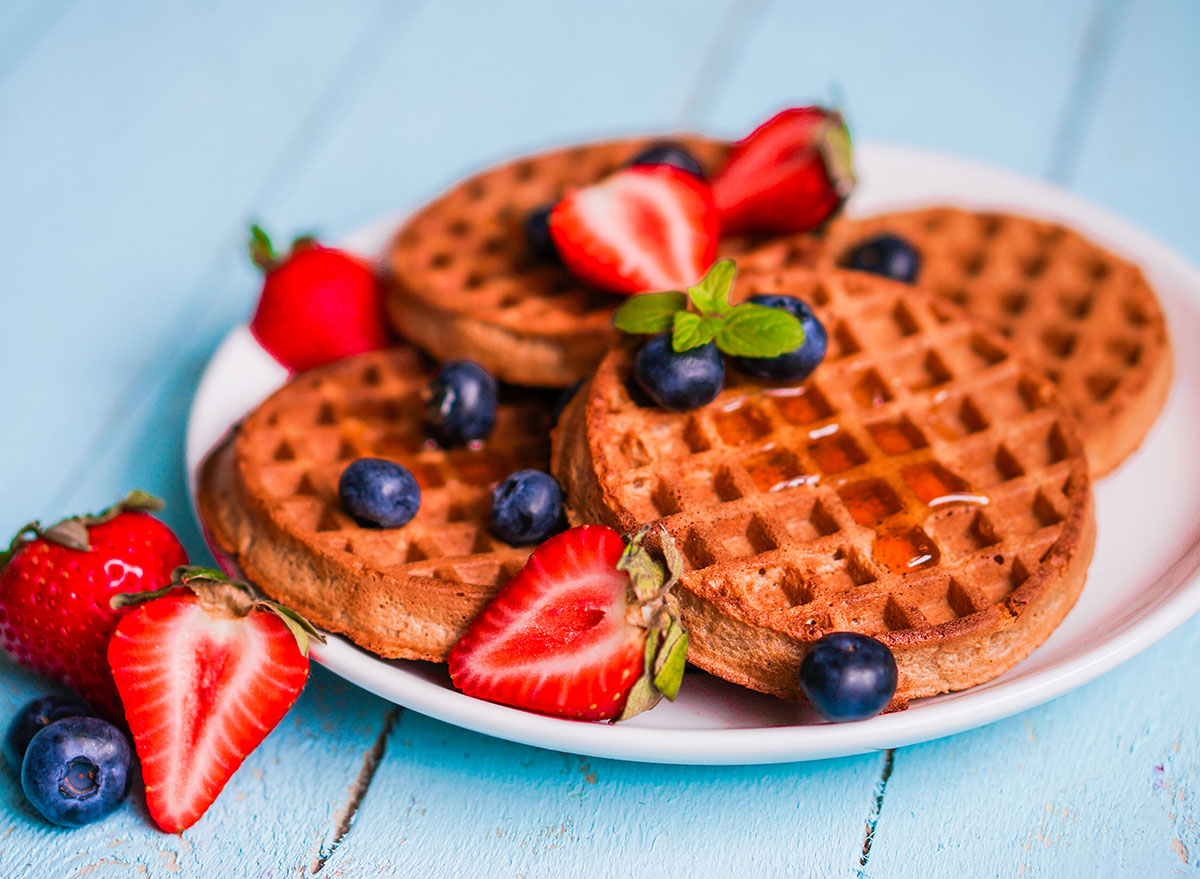 To add even more whole grains to your daily diet, reach for whole-grain waffles in the frozen aisle. Frozen waffles aren't all created equal, but those with whole grains listed as a first ingredient (and minimal added sugar) are a best bet. Top with applesauce or peanut butter and sliced banana for a quick, weight-loss-friendly breakfast.
Or prep your own Protein-Packed Waffles and store them in the freezer for later!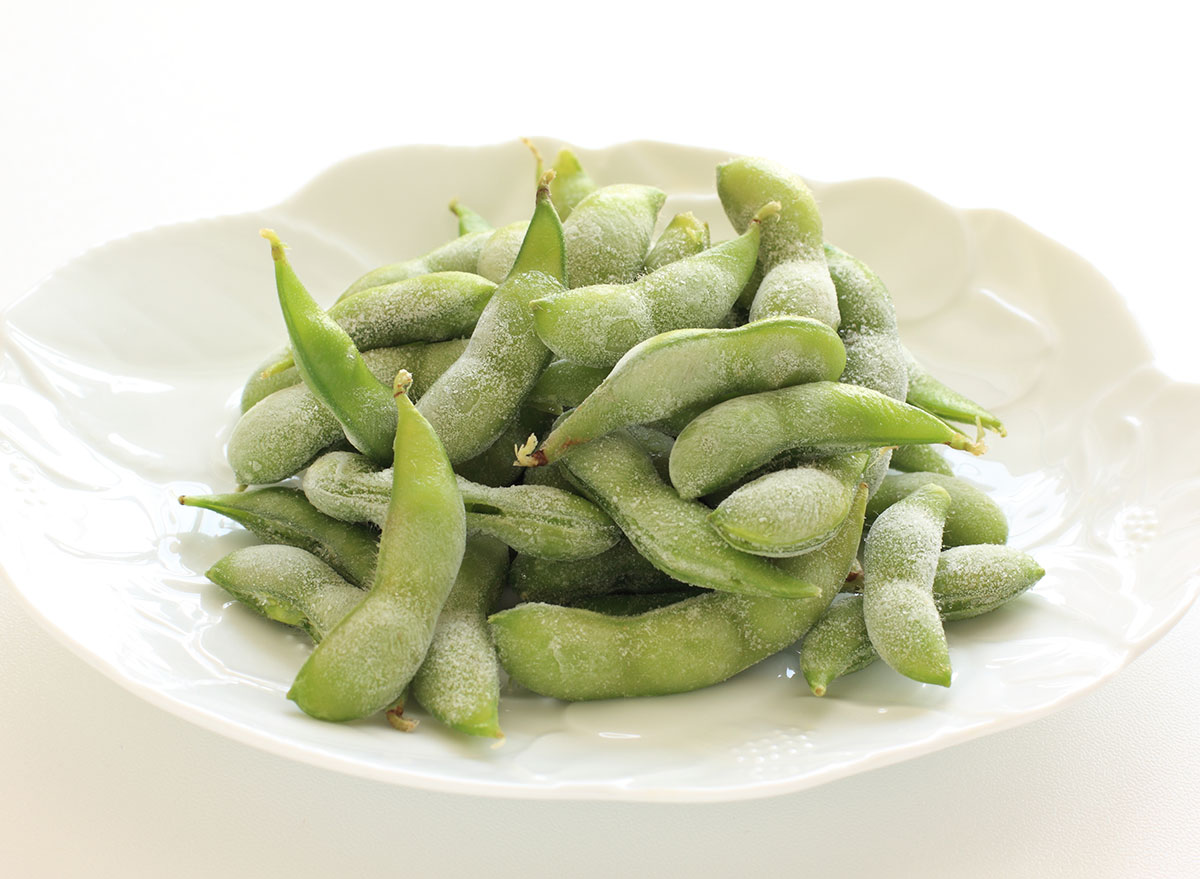 When you're hit with an afternoon snack attack, frozen shelled edamame can keep hanger at bay. This addictively pop-able snack is the perfect frozen food for losing weight, with just 100 calories and 9 grams of protein per half cup. Heat up a serving in the microwave to keep you full until dinner.
We all know we're "supposed" to eat our vegetables—but doing so isn't just a check box for general health. Eating more veggies (like bell peppers) can contribute significantly to losing weight. Research from 2018 in the journal Nutrients found that the higher people's vegetable consumption, the better their weight outcomes. Stock your freezer with a rainbow of peppers to add color and nutrients to fajitas, stir-fries, soups, and more.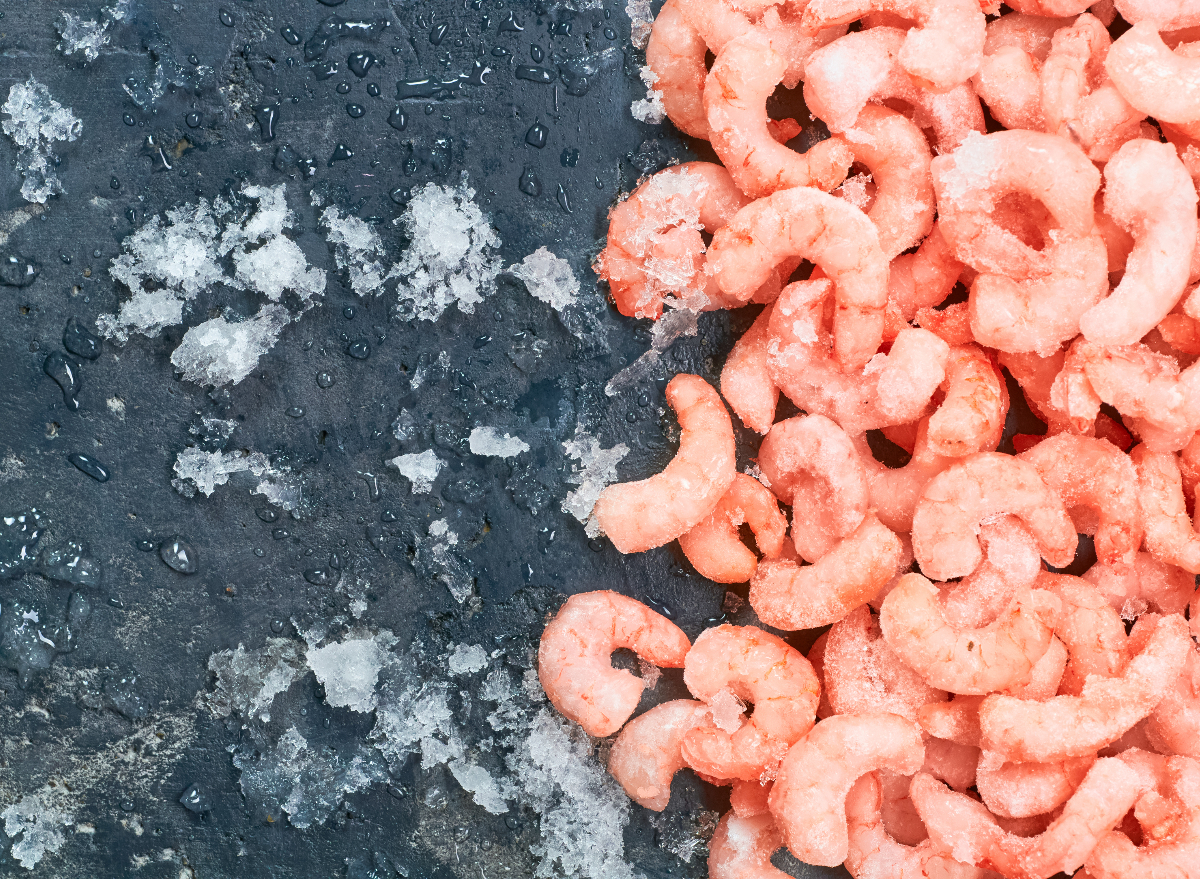 Need an easy-peasy protein for low-cal meals? Frozen shrimp fits the bill. A 3.5-ounce serving contains just 110 calories, zero carbs, and a respectable dose of iron. Whip up some low-carb shrimp tacos on your next Taco Tuesday.
For plenty of fiber in a low-cal package, you can't go wrong with frozen spinach. As an addition to egg dishes, pasta, or casseroles, the frozen greens bulk up meals without adding a lot of calories. The other bonus: Frozen spinach packs typically contain more leaves, densely packed—and therefore more nutrients—than a bag of fresh spinach.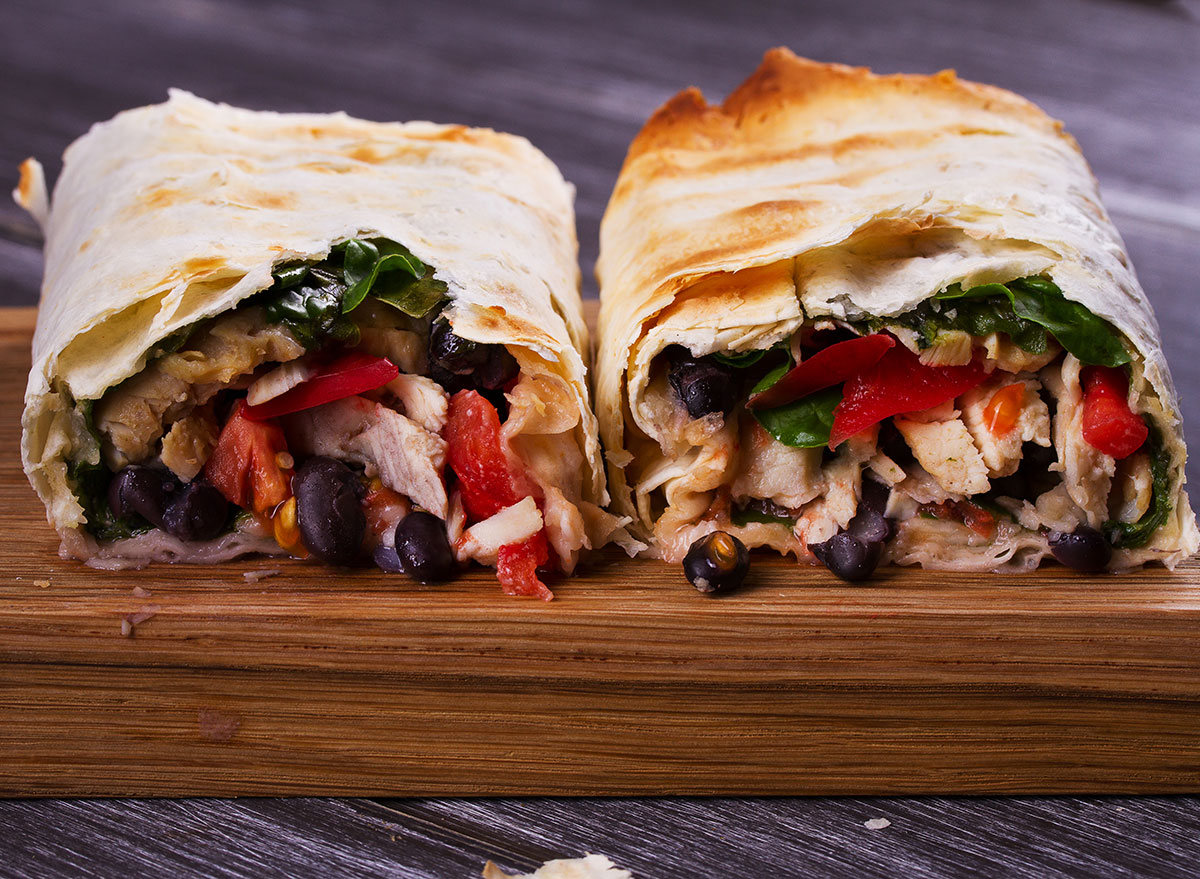 There's a wide range of frozen bean burritos in the grocery freezer case, some of which are jumbo-sized gut-busters. However, a simple bean burrito on the smaller side can make an on-the-go lunch or dinner that helps, not harms, your weight loss efforts. The high fiber and protein in pinto beans can keep you full for hours and reduce cravings.
Choose a healthy frozen bean burrito by taking note of total calories (under 350 is a useful target), fiber content (at least 3 grams), and a relatively brief list of ingredients. Or if a frozen burrito doesn't sound good to you, how about one of these Best Frozen Breakfast Foods for Weight Loss?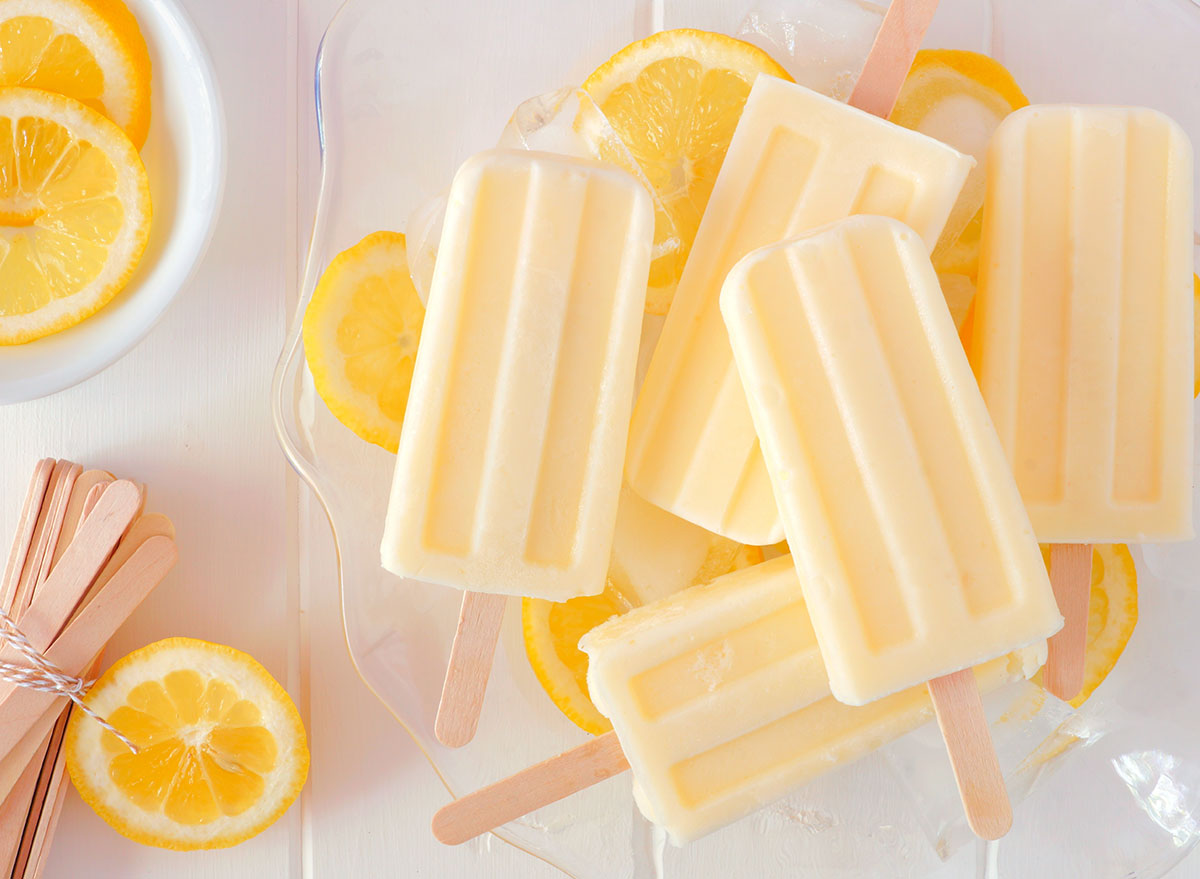 Probiotics, the healthy gut bugs in fermented foods like frozen yogurt, don't just promote smooth digestion. They also may contribute to a healthy weight. Although the jury is still out on the exact relationship between probiotics and weight loss, research has shown that a diverse intestinal microbiome (aka the sum total of gut bacteria) is linked to a healthy weight, while a less diverse microbiome correlates with obesity risk.
When choosing a froyo bar, look for brands with under 10 grams of added sugar.
Chocolate covered frozen banana bites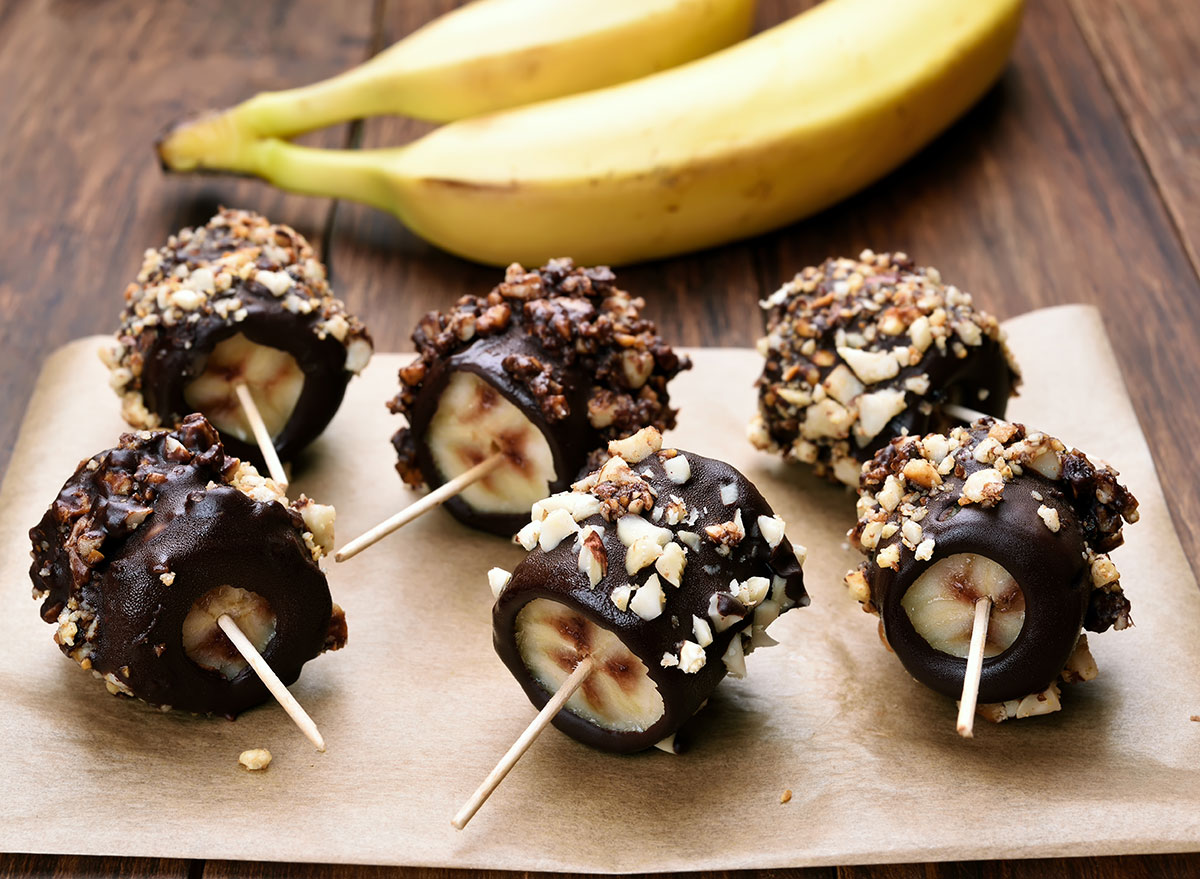 Hello, portion control! Pre-sliced chocolatey frozen banana bites make it easy to reach for a small handful to satisfy your sweet tooth (instead of the mindless mega-scooping we all seem to do with ice cream). Serving sizes of these fruit-based treats typically come in at around 100 calories. You can even make them yourself with our Dark Chocolate Dipped Bananas Recipe.
Sarah Garone, NDTR
Sarah Garone, NDTR, is a registered nutrition and dietetic technician, and a health, nutrition, and food writer.
Read more about Sarah